Cannot decide whether to choose Munich Vs Hamburg?
Munich and Hamburg are two of Germany's cosmopolitan cities. On the surface, they might look similar – they're both bustling cities of similar sizes with a penchant for beer. But dig a little deeper, and you'll find that's where the similarities end. If you're planning a trip to Germany but can't decide between these two cities, take a look at our handy guide to help you decide whether to visit Munich or Hamburg.
Munich Vs Hamburg: How to Choose Between the Two
Overview – is Munich or Hamburg better?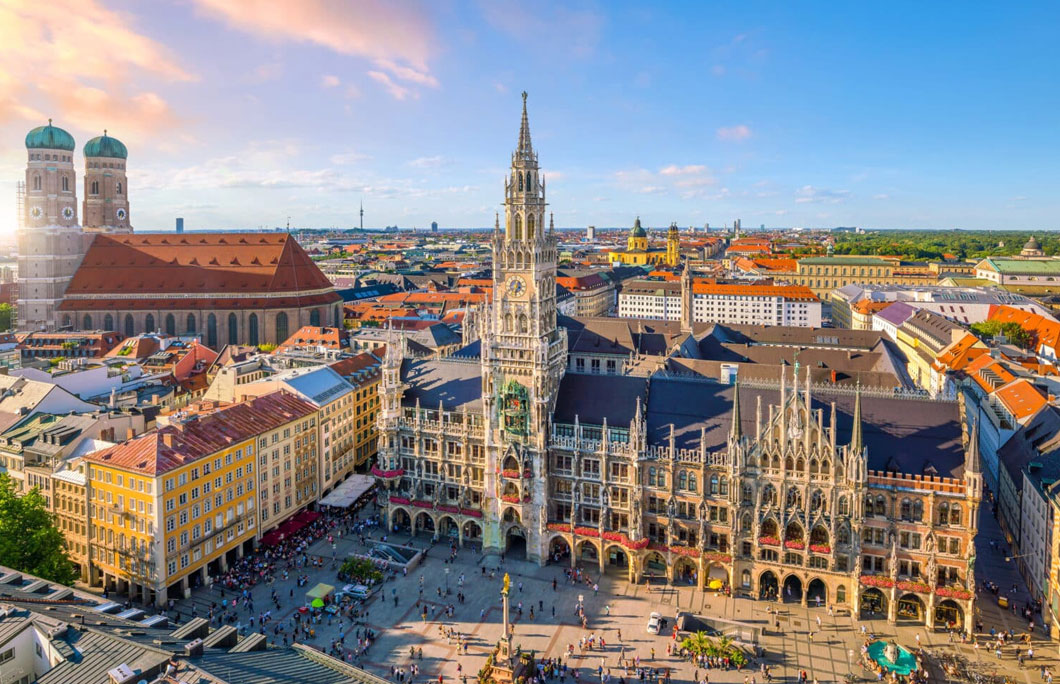 Munich
Located in the south of the country, about an hour away from Austria, Munich is one of Germany's prettiest cities. It's distinctly Bavarian, with the kind of Old World type feel that many people would expect from Germany. There are also many beautiful villages around the city, with a backdrop of the majestic Alps. In terms of size, Munich is the third largest city in Europe with a population of 1.5 million. Despite this, visitors tend to feel like Munich is more of a large town, rather than a city.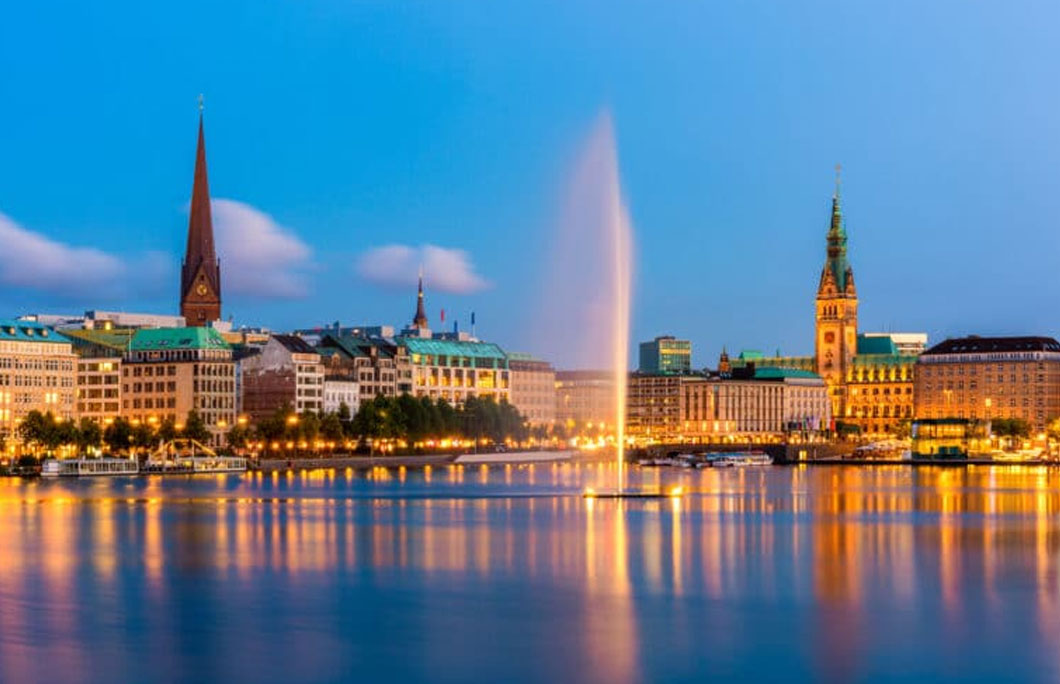 Hamburg
Hamburg, interestingly enough, is known for being where the Beatles started their career! The city straddles two sides of the Elbe River in the north of Germany, just under two hours drive from Denmark. In comparison to Munich, it has much more of a 'city' feel, but it still has beautiful canals and waterways thanks to the river. The architecture is strongly influenced by the Scandinavian style and this contributes to its overall feel. It's also the second biggest city in Germany with a population of 1.8 million, so it's not difficult to see why Hamburg has such a Big City vibe.
---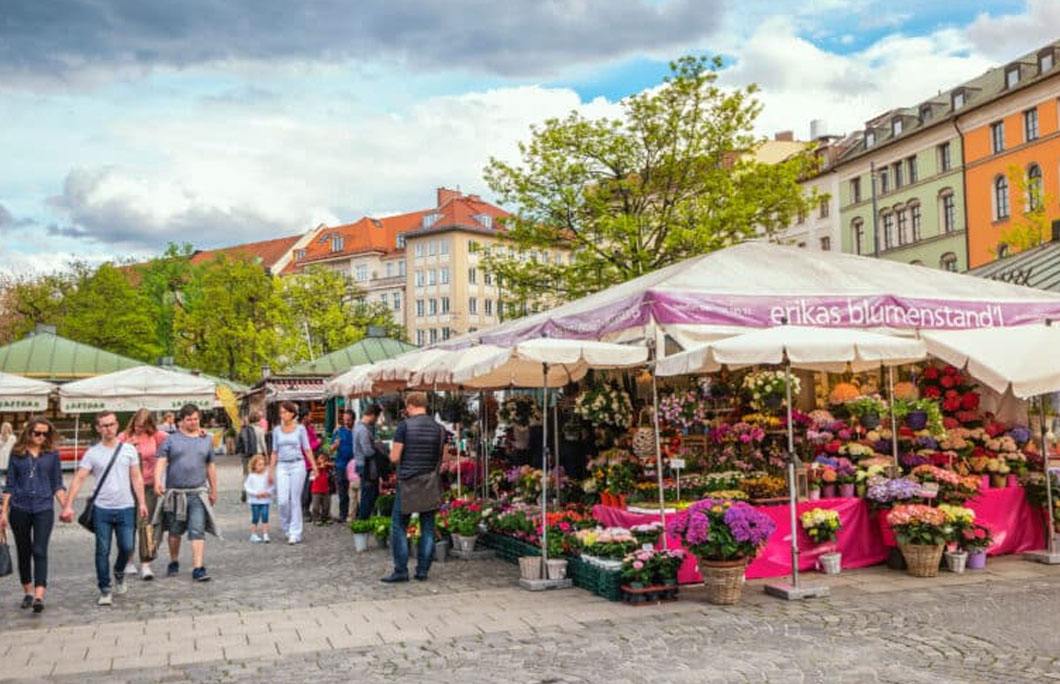 Munich
When choosing between Munich or Hamburg, the first and most important thing is what there is to do. Munich is teeming with museums. One of the city's key attractions is the BMW museum and as Munich is the birthplace of the iconic brand, you can see some fascinating historical motorcycles, cars, and concept cars with futuristic designs. The city is also home to the Deutsches Museum which puts on impressive science exhibits, or if history is more your bag,
Munich was once the capital of the Kingdom of Bavaria, so there are plenty of historical points of interest and stunning European castles, including the Munich Residenz. This royal palace was the residence of the Wittelsbach monarchs of Bavaria, and today, it's a museum for visitors to admire the architecture, collections, and rooms of the royal family. If you like this, you can also visit Burghausen Castle, Neuschwanstein Castle, Nymphenburg Palace, and more.
The beating heart of Munich is undoubtedly Marienplatz, which has been the city's main square since 1158. It hosts festivals, markets, and football celebrations, but day-to-day it's just a beautiful place to walk around and is considered the main gateway to exploring the rest of Munich. From Marienplatz, you can easily walk to the English Garden, an urban oasis of colourful foliage, exuberant greenery, and of course, a beer garden. It's absolutely huge, stretching from the centre to the northeastern city limits, and is actually one of the largest inner city parks in the world. And it's more international than its name suggests, with a Greek temple, a Chinese pagoda and a Japanese tea house.
Munich has a great multi-cultural scene, but for something quintessentially German, the Victuals Market is a must-see. It's developed from a fruit and vegetable market to one of Munich's top sights. There are over 140 stalls, selling incredible German delicacies and, you guessed it, lots of beer. The beer garden is authentically Bavarian, you'll most likely see people kitted out with Lederhosens.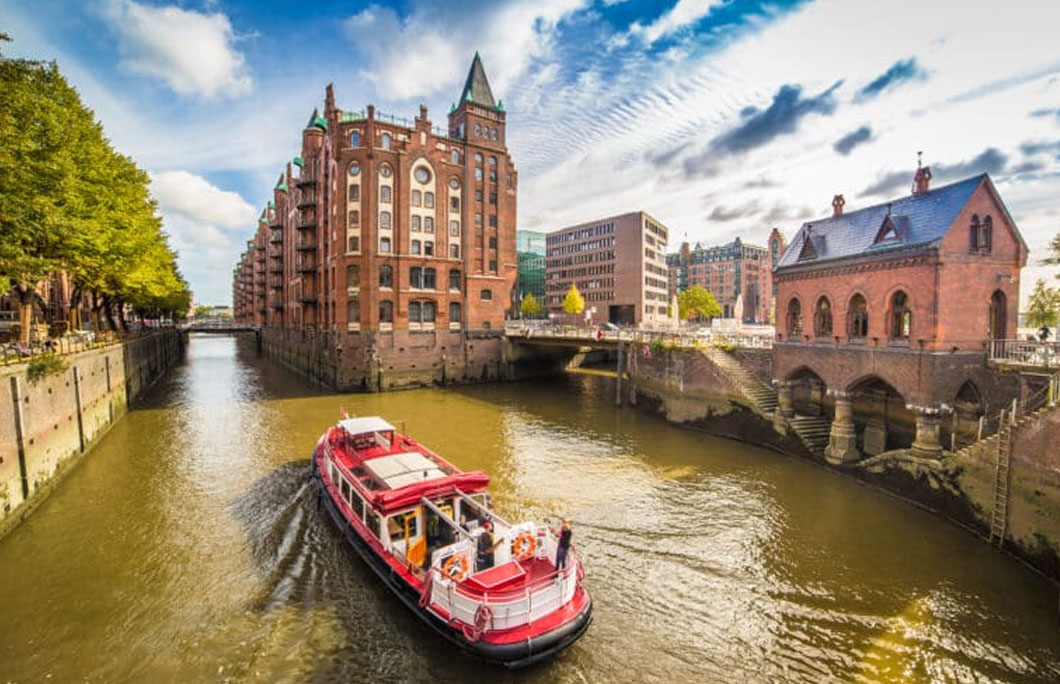 Hamburg
Hamburg is a major port city, the Elbe River that flows through the city connects to both the Baltic and the North Sea. The Port of Hamburg is a great place to start your journey, as you get a deeper understanding and appreciation for the important role it played over the years. It's also just a beautiful spot to visit, with a contrast of striking new buildings and historical ones. There are many cruises that take off from here, taking you past many historical landmarks, including The Speicherstadt, a UNESCO World Heritage Site and the largest warehouse district in the world with buildings standing on oak logs.
For a completely different experience of the Elbe, take the impressive underground walking tunnel, built from 1907 to 1911. That'll take you right to the other side of the city – a unique way of getting from one place to another! You might be surprised to know that Hamburg has some great beach bars, it is by the sea after all. Some are sandy and some are on decking, but they're a fabulous way to enjoy the few days of sunshine with an obligatory beer.
One of the great things about Hamburg is its green spaces. The city has around 1460 parks, but our favourite is Altes Land with its characteristic houses and Dutch vibe. Enjoy a picnic, pick apples, and just take in the serene surroundings. You won't believe you're just outside of the city. But if you like spending your time getting to know a city more through its museums, Hamburg has some interesting speciality museums worth a visit. The most popular is the Miniatur Wunderland, which has incredibly detailed modelled trains. It's the biggest in the world of its kind and one of Hamburg's main attractions. Another speciality museum that might be more to everybody's taste is Chocoversum by Hachez, a guide through the steps of chocolate making and of course, lots of tasting sessions.
---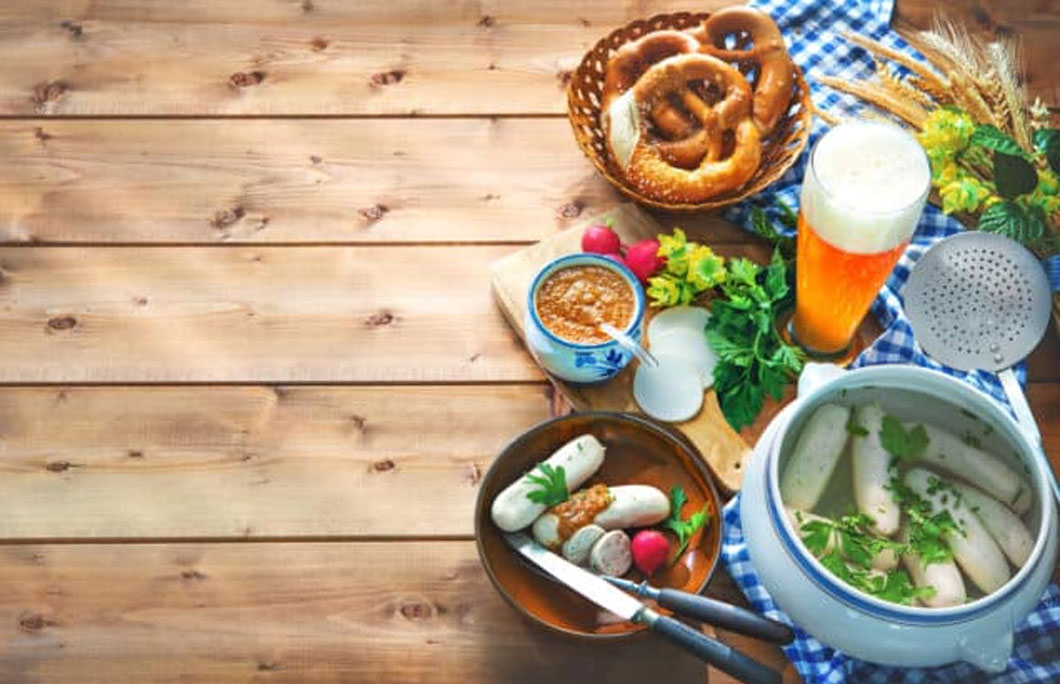 Munich
Munich has hearty and traditional Bavarian food in spades. One of the most famous places for sampling signature Bavarian cuisine is Zum Dürnbraü, a local favourite that's been going since 1487. The restaurant delivers homeland classic, with some modern flavours in there too. It's located just a ten-minute walk from Marienplatz, but it's nestled on a quiet street. You can sit inside the dining hall, which is quintessentially Bavarian, or outside in the lovely garden. If there's one thing Bavarians love, it's pork, so you can be sure to try out lots of wiener schnitzel, roast pork, and even pig knuckle. Other popular dishes include the herring salad, spaetzle with fried onions, and duck with red cabbage.
It isn't all pork and pretzels, though. Munich has a flourishing cosmopolitan dining scene, you'll find food from every culture and cuisine in the city and if fine dining's your thing, you can find it here.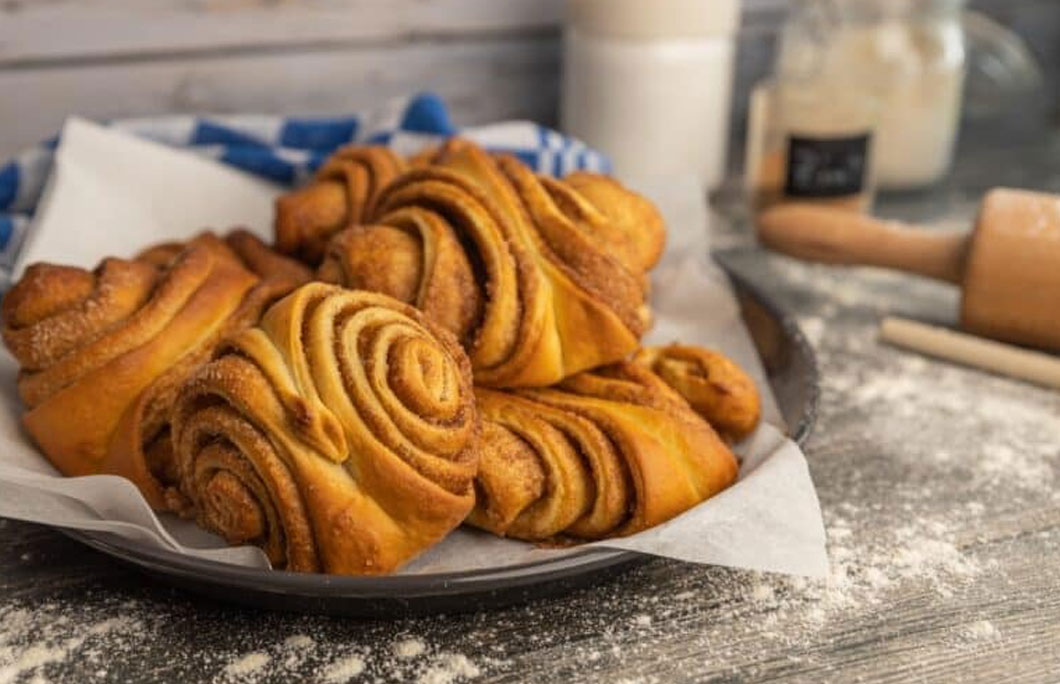 Hamburg
Did you know that the name for hamburgers was actually inspired by Hamburg? What's considered a quintessential American dish was allegedly brought over to the States by American soldiers during World War I. It's hard to say if this is where the recipe originated, some believe hamburgers actually predate Hamburg. Nevertheless, it's a pretty good claim to fame. And as you can imagine, it's led to Hamburg showing off some showstopping burgers, including Hensel Burger. Sometimes the best places are the unassuming ones, which is a pretty accurate description here. It's a laid-back spot serving up some of the best, juiciest burgers in all of Hamburg, and it's also famous for its crispy-yet-fluffy fries.
Hamburg has wonderful fine dining options and a great artisan coffee and cafe scene, but for some traditional German food, head to Speisewirtschaft Opitz. It's known for its old style of food, it's simple, homely, and hearty. Be sure to go here very hungry, the portion sizes are impressive. For food that is specific to Northern Germany, try out Franzbrötchen, a cinnamon pastry, Fischbrotchen, which is a fish sandwich, and Panfisch, which is fish served with potatoes.
---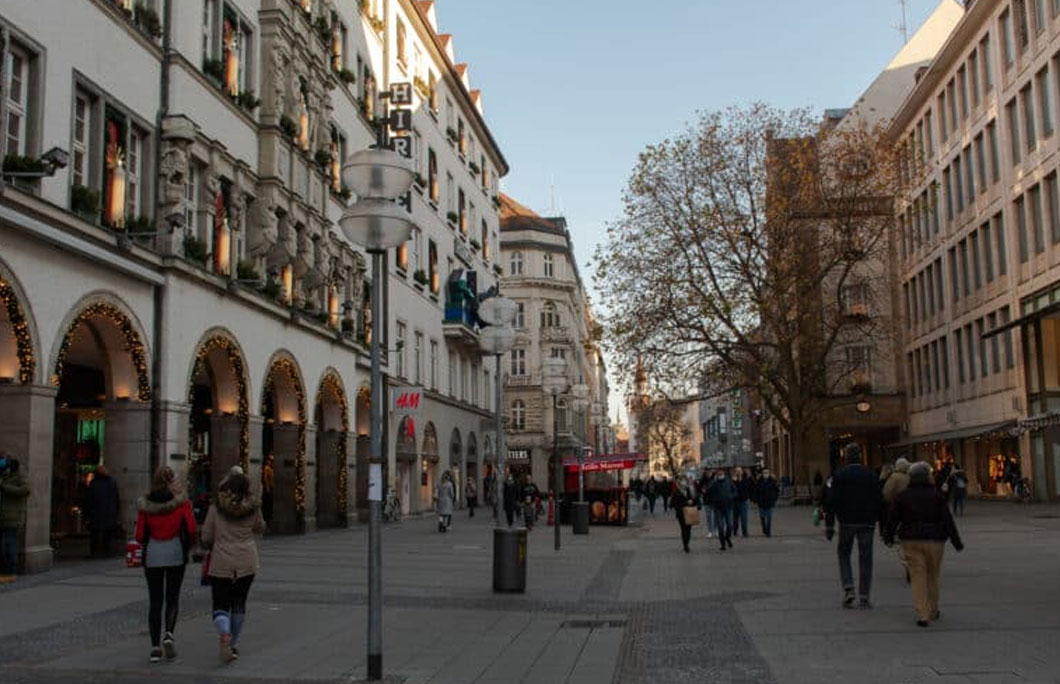 Munich
Munich is a haven for shopping lovers. With everything from luxury boutiques to independent craft stores, there's plenty to get stuck into. For a clothes binge, Kaufingerstrasse is considered to be the most renowned and busiest shopping street in all of Munich. It's also beautiful as one of the oldest streets in the city, lined with luxury design brands and popular international retail stores. If it's too busy for you, Neuhauserstrasse is an extension of Kaufingerstrasse – also home to international chain stores as well as independent boutiques and street vendors selling flowers, souvenirs, and fresh produce. Those with deep pockets will favour the street of Theatinerstrasse, while those who love going from store to store in malls should hotfoot to Olympia Einkaufszentrum.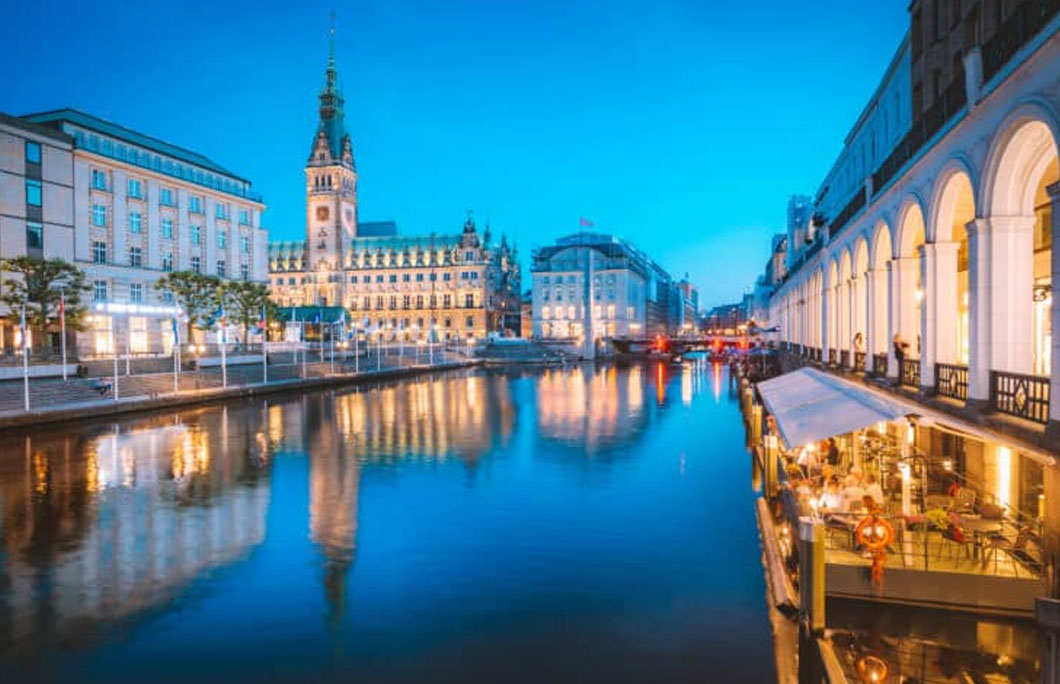 Hamburg
As Germany's second-largest city, the shopping potential in Hamburg is huge. There's everything from flea markets to international high-end brands, so whatever your budget or style, you'll find it here. Regardless of whether you're going to buy anything, the Alster Arcades is a must-see. It's a beautiful promenade along the river, lined with waterfront cafes and upmarket fashion stores. Those that like to have the run of over 120 different stores should make their way to Europa Passage, which is teeming with brands from all over the continent. And if it's international brands you're after, Alsterhaus also has around 120 stores to choose from. But if you like original pieces, the Karoviertel neighbourhood is teeming with independent local designers and second-hand shops.
---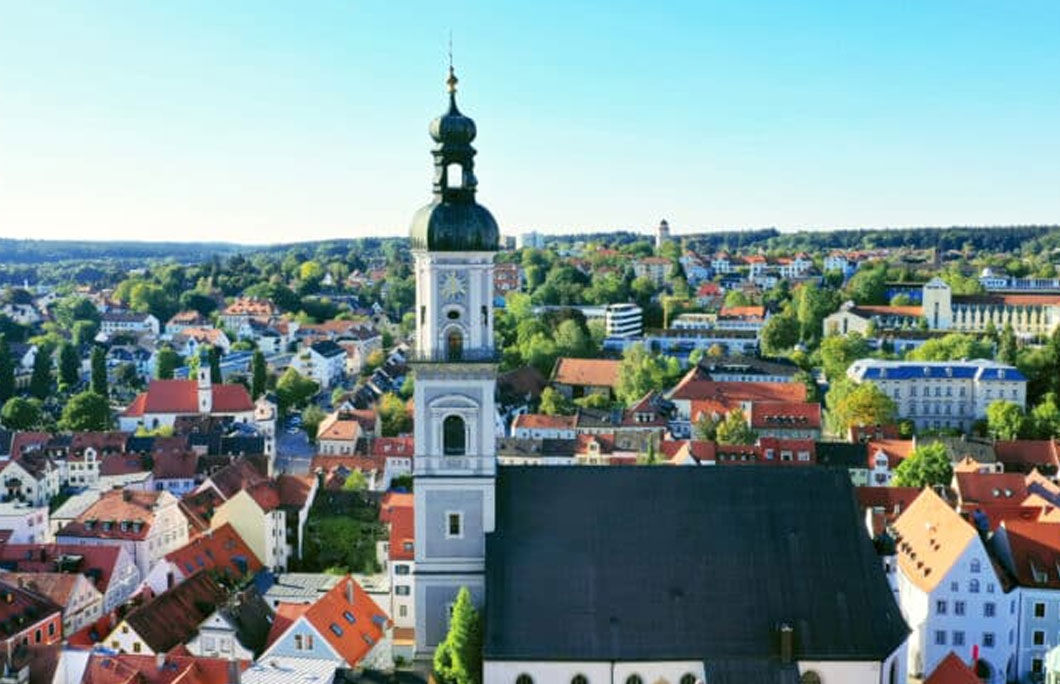 Munich
Munich is a fully-fledged tourist hotspot, so there's accommodation to suit every taste. Whether you like flashy hotels, budget hotels, boutique hotels, or humble B&Bs, you'll find it here. The most popular place to stay is Altstadt-Lehel, the historical centre. Staying there means you'll be close to many of the city's hotspots, like Marienplatz, and great pubs and restaurants. Like in most cities, most of the accommodation is in apartment blocks. If you want a more traditional Bavarian style, there are several cute towns and villages not far from Munich. One of them is Freising, which is just a thirty-minute train ride away from Munich.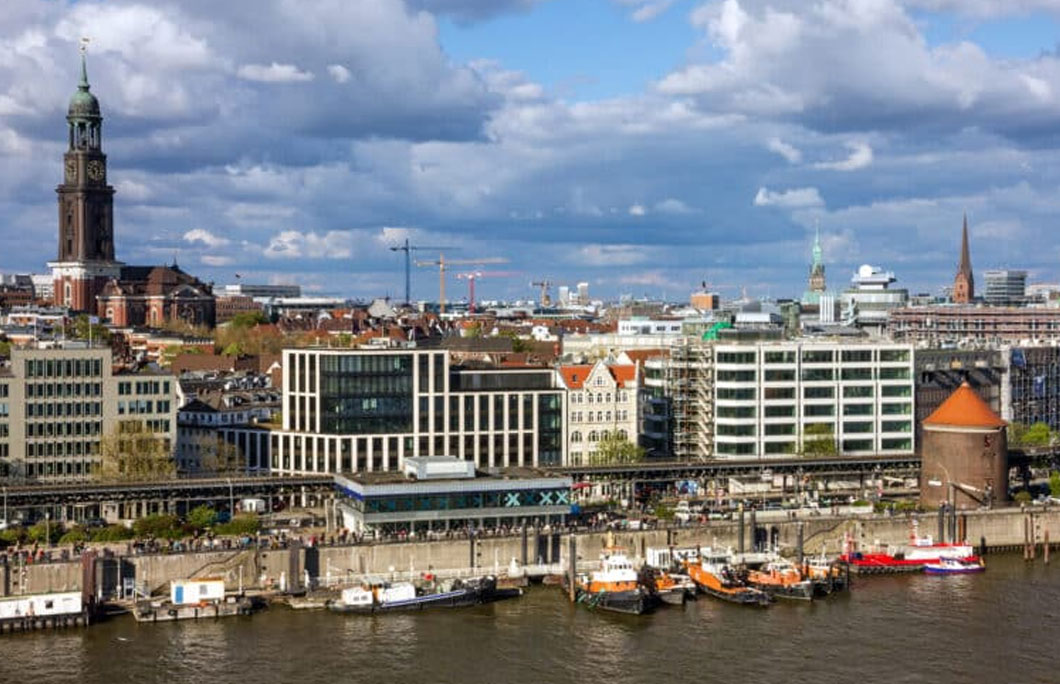 Hamburg
Hamburg has many excellent, well-developed and well-priced hotels. Similarly to Munich, you can get everything from budget to luxury hotels, but most of the options are city blocks. However, you can get some funky spots on Air B&B – Hamburg is an artsy city after all. The most popular and arguably the best place to stay is in Altstadt, which translates to Old Town. You're surrounded by beautiful, historical buildings and you're a stone's throw away from Lake Alster. Another popular neighbourhood is Altona, which is considered Hamburg's trendy district. It's located on the banks of the Elbe and teeming with bars, restaurants, and shops.
---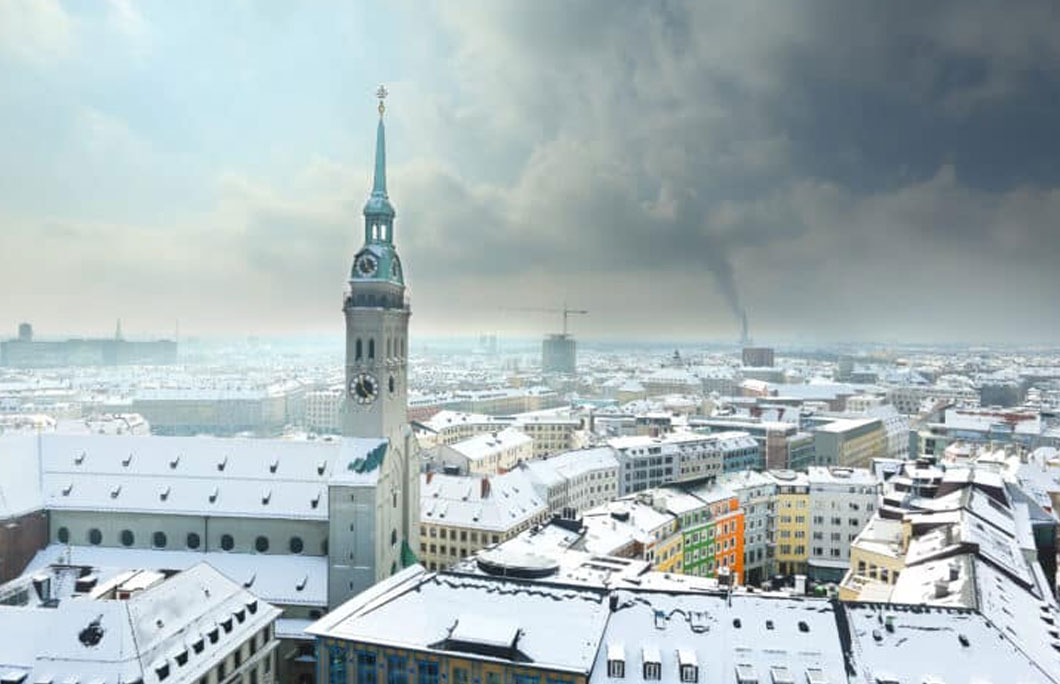 Munich
Munich has a maritime climate and Bavaria tends to be wetter than the north of Germany, with an average rainfall of about 1000 mm a year. Its proximity to the Alps and higher altitude contributes massively to this. The average temperature is 8.8 °C with the hottest month being July with an average of 17.5°C. But if you're visiting in the winter, be sure to wrap up warm – the average temperature in January is -1°C.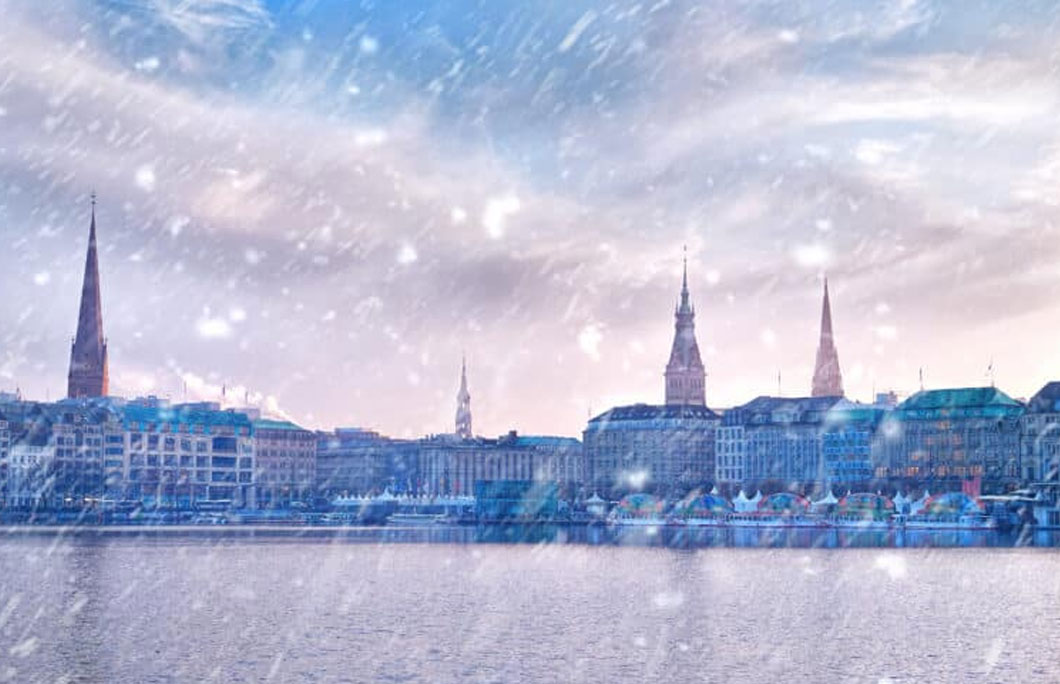 Hamburg
Hamburg has a sub-oceanic climate, thanks to its proximity to the coast. It has relatively mild winters and pleasant summers, with an average yearly rainfall of 804 mm. This is still a lot, Hamburg is a very rainy city, but considerably less so than Munich. Its warmest month is July with an average temperature of 18.5°C and the coldest is January at 1.7°C .
---