The 7 Cheapest Pints in London
Gone are the days of getting two pints out of a £10 note. London has one of the best pub scenes in the world, but it's not always affordable. The price of beer is increasing across the UK, thanks to a few factors – the rising cost of ingredients and materials being the main one. London is undoubtedly the most expensive place to enjoy a pint at an average of £5.90. But there are some places across London that have managed to keep the prices low, so everyone can experience the joy of a post-work pint – even at the end of the month. We've answered the prayers of all frugal drinkers by finding the best, most affordable boozers across the city. Here's where to find the cheapest pints London.
Where to Find the Cheapest Pints in London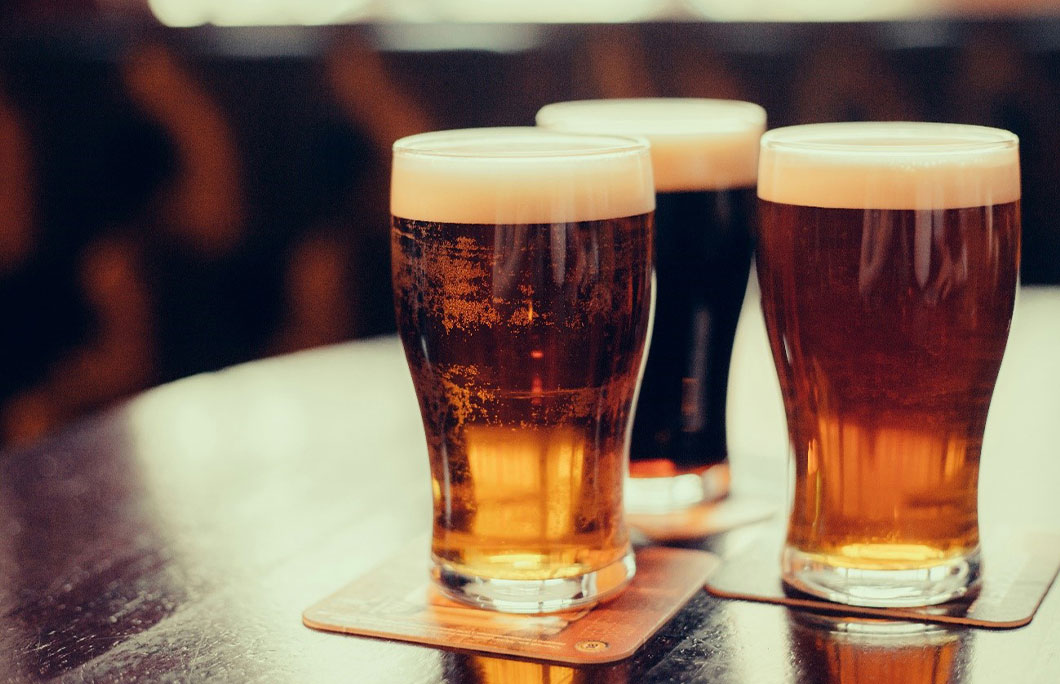 1. The Tarmon, Caledonian Road
A pint for £3.50 in Zone 2, you say? Pint pubs like the Tarmon are dying out in London's nightlife scene, but this relic of the past is not going anywhere. Through the pandemic and the cost-of-living crisis, the Tarmon stays loyal to its customers with a £3.50 pint of Birra Moretti. This North London pub sits on the south end of Caledonian Road, surrounded by £6.50-for-a-pint pubs and swanky small plate restaurants. It's not just pints that are cheap here, all the drinks are well priced – the Tarmon with its menu of pork scratchings and crisps doesn't have the overheads that a gastropub would have, so they keep prices low. Come for one of the cheapest pints in London and stay for the endless stream of football chat and nineties pop blasting out the jukebox.
---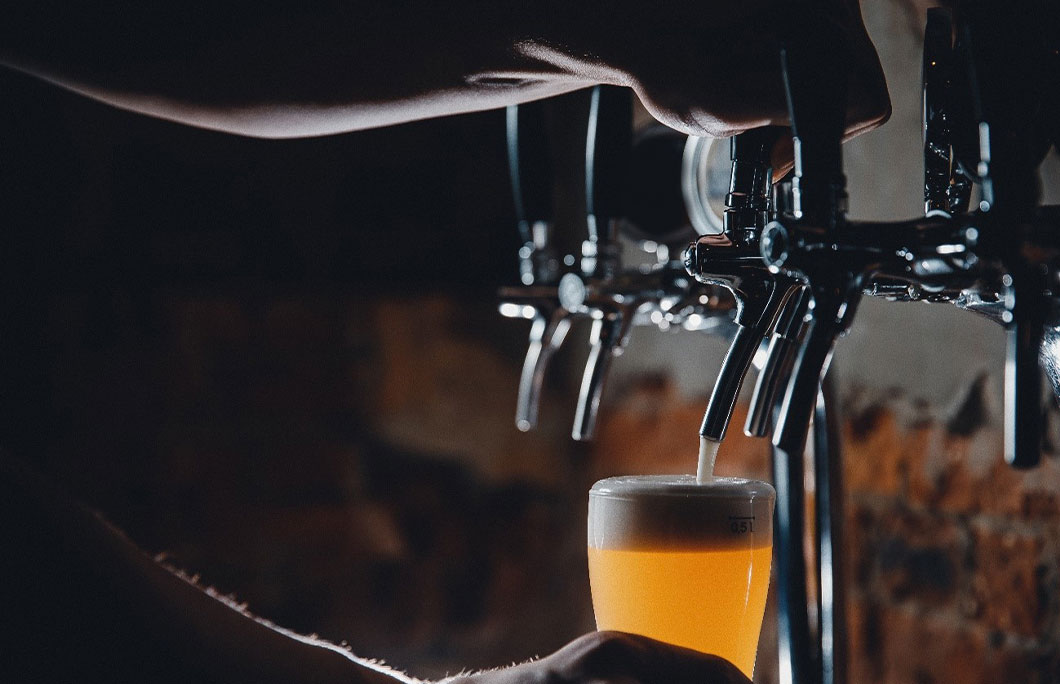 2. Top Secret Comedy Club, Covent Garden
We never said this was a list of the cheapest pubs in London, and the pints at Top Secret Comedy Club are certainly some of the cheapest in London. Granted, you do have to pay for a ticket – ticket prices vary, but the popular Thursday show is just £14. But for the price of a ticket, you get a stellar comedy show which includes a 'top secret guest', usually a well-known comedian trying out new material, as well as access to the cheapest pints in Covent Garden. All Londoners know that Thursday is the new Friday, so make the most of it with drinks starting from £3.50 (yes, £3.50 for pint in Zone 1) and a few belly laughs.
---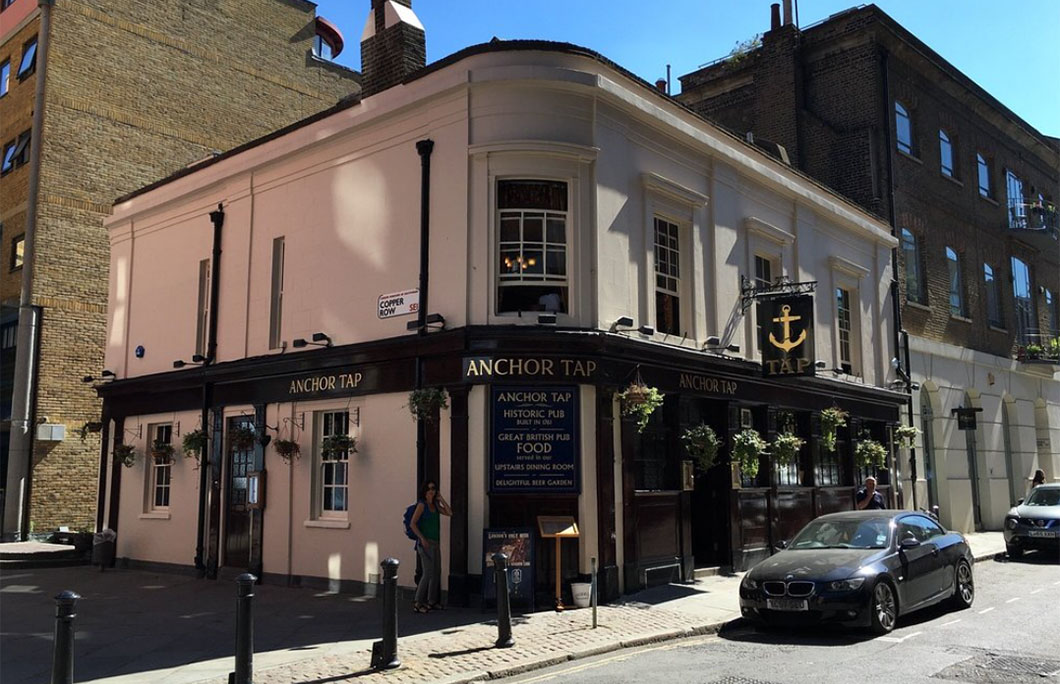 3. The Anchor Tap, Bermondsey
While Wetherspoons and Greene King pubs won't be making this list, Samuel Smith pubs will. Samuel Smith is a brewery with a few of their own pubs dotted around London, and despite being a chain, there's a distinctly different vibe than other pub chains. First of all, all Sam Smith pubs encourage its punters to put their phones and enjoy the beer and conversation. And if you do get your phone out, you'll probably be told to put it away by the eagle-eyed staff. And then there's the prices. All Sam Smith pubs do cheap drinks, but the Anchor Tap in Bermondsey do the cheapest. Their own lagers and stouts rarely rise above £4. The Anchor Tap is just quintessentially British – a historical 19th-century building with welcoming, friendly staff and serving up classic pub grub.
---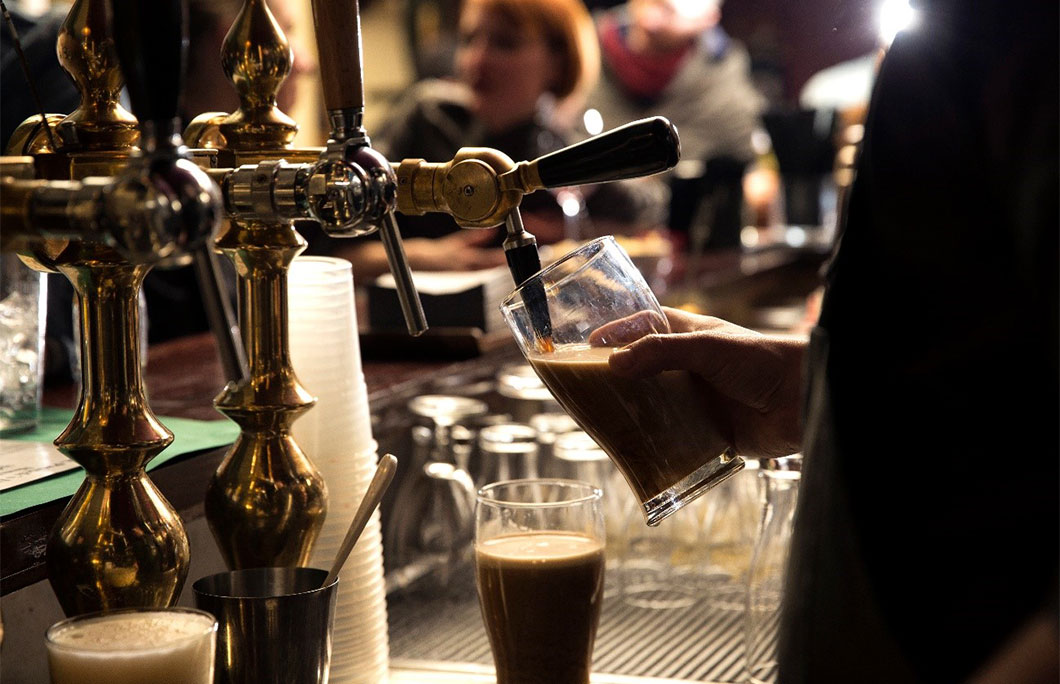 4. The Wentworth Arms, Mile End
There are few institutional pubs like the Wentworth Arms left in London. The homely pub standing tall on a corner in the East End of London is a pillar in Mile End, baring quite a few similarities to another (although fictional) East End pub. The cheapest pint here is £3.90, and the rest of the drinks are set at good prices too. It's easy to while away an evening at the Wentworth, sipping on the cheap drinks and simply enjoying the atmosphere of a good old fashioned London pub. It's always a fun night here – expect music, dancing, happy staff, and merry locals welcoming you into the fold. They put on some great nights mid-week, too, including bingo, live music nights, and a pub quiz.
---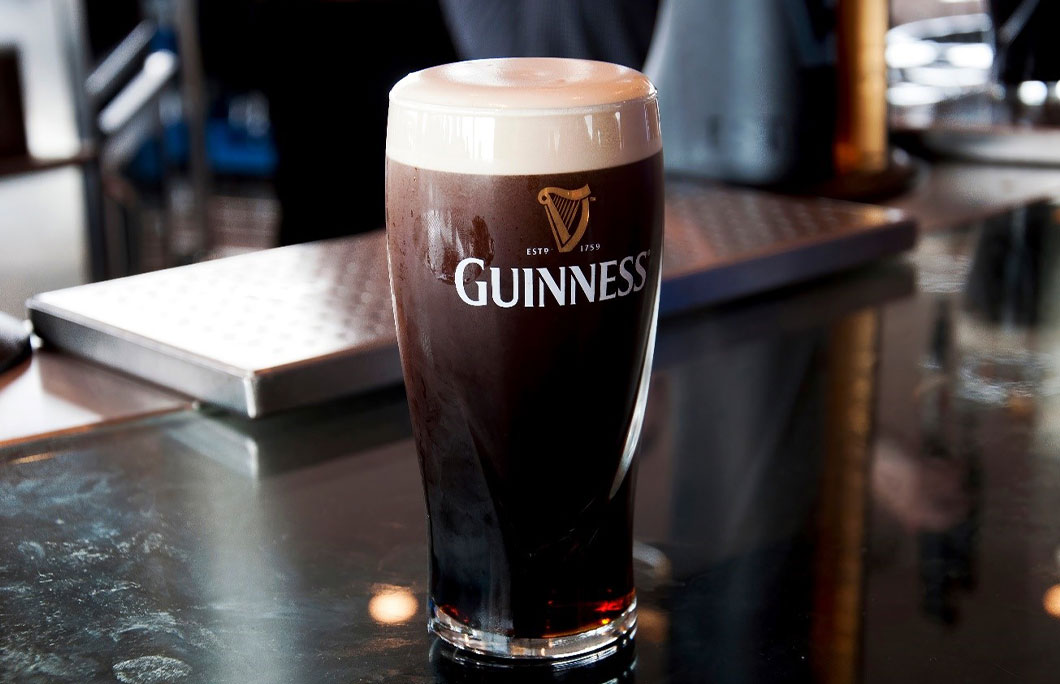 5. Ganley's Irish Bar, Morden
Who doesn't love an Irish bar? Especially when the cheapest pint is £3. Directly opposite Modern tube station is where you'll find this shining green beacon. Expect a no-frills, good-time pub, and you won't be disappointed. There's always something going on here – it's one of the best spots in South London to watch a game or a race, they have sports channels on every single day. Weekends here are always packed, thanks to the friendly staff's warm hospitality, the buzzy atmosphere, live music every Friday and Saturday, and the cheap drinks. It's quite an unassuming place, so you might not expect to find fantastic food, but Ganley's tends to surprise. Their Sunday carvery is famous amongst those in the know, and their daily menu includes Irish breakfasts, hearty pub classics, and cheese boards. If you find yourself in Morden, only known to most as the final stop on the Northern line, Ganley's is the place to be.
---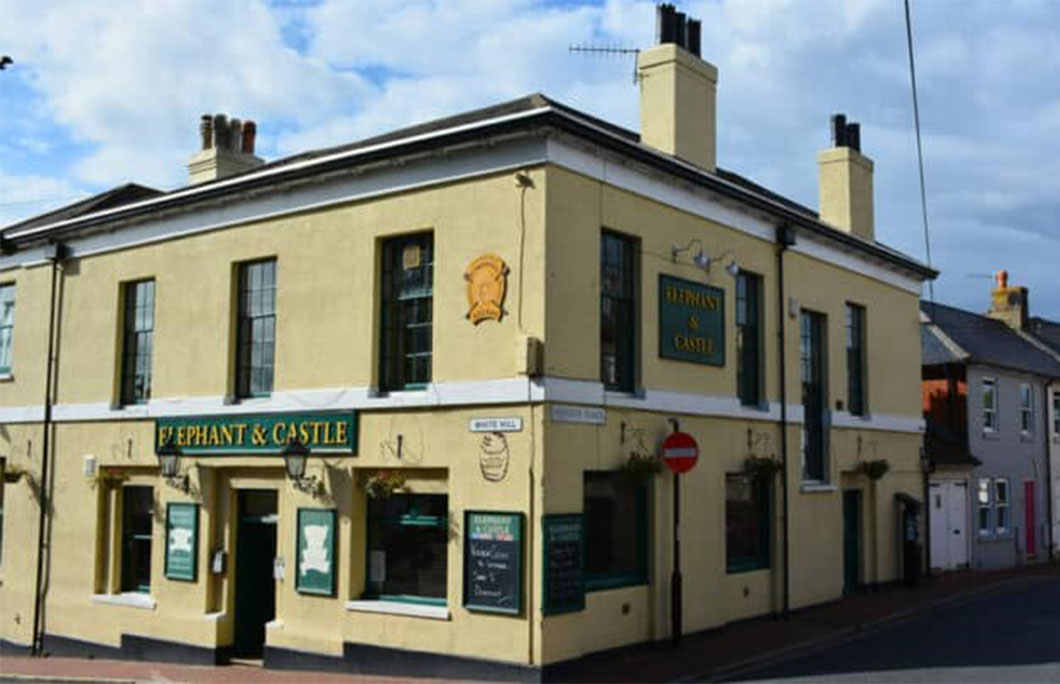 6. Elephant and Castle Pub, Elephant and Castle
The aptly named Elephant and Castle pub is back to basics in the best way. The locals and staff are welcoming and friendly – it's the perfect place for a cosy pint for two. With a history that dates back to 1765, there's an old-timey comfort wrapped up in this pub. And the best part of this pub isn't even that it's just a minute-or-two from Elephant and Castle tube station – it's the £3.50 pints. Not all of them will be £3.50, but if you're in search of a cold one that won't break the bank, whatever's the cheapest will do. If you get peckish, the kitchen prepares small plates, brunch, pub classics, and of course, a Sunday roast.
---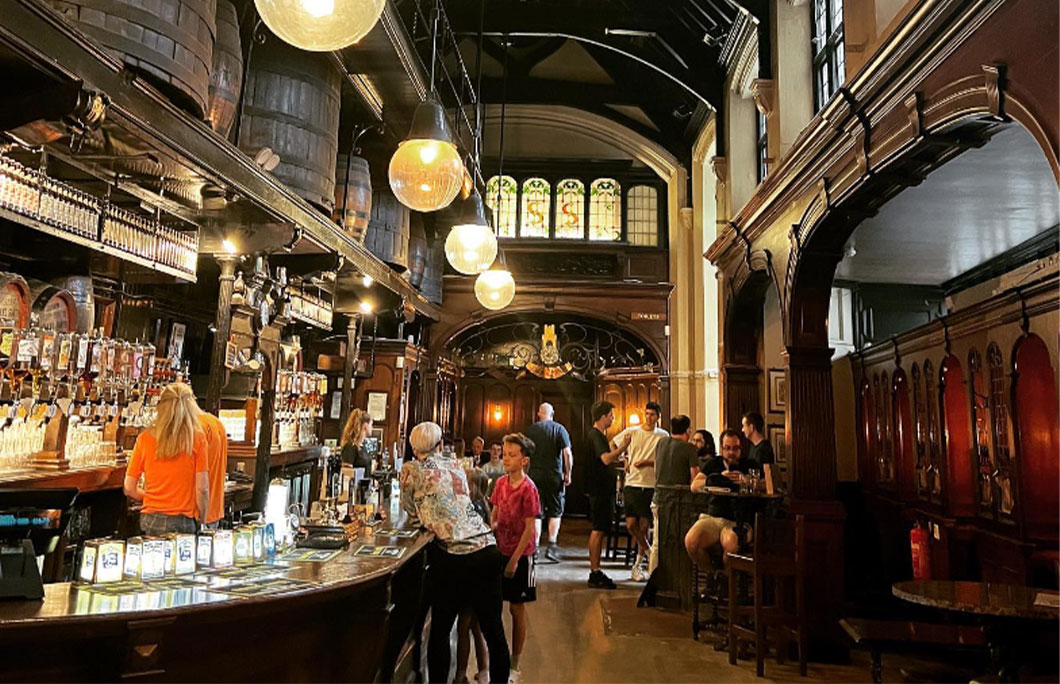 7. Cittie of Yorke, Holborn
This characterful pub on High Holborn is dimly lit, old-timey, and atmospheric. A reminder of times gone by. There's been a pub here since 1430, although this actual building was built in the 1920s. Still, there's an air of long withstanding pub heritage that runs through the Cittie of Yorke. And of course, what we're all here for – they serve some of the cheapest pints in London. Quite surprising given this place is a Grade II listed building and is featured on CAMRA's National Inventory of Historic Pub interiors. There are a lot of nods to traditional pub customs of times gone by that you won't find in most pubs – keep your eye out on your next visit.
---