Driving in Germany - 15 Things You Need to Know
Germany's well-maintained roads and the famous Autobahn, as well as their stylish cars, make driving a pleasure. Due to the high cost and difficulty of obtaining a driver's license in Germany, Germans take driving very seriously. Here are 15 things you need to know when driving in Germany:
Put your phone away
Mobile phones are only permitted to be used with a 'handsfree' setup. If you are found driving while using a handheld device, you may face a fine and a points dock on your license (if applicable). It is also unlawful to drive while using headphones.
Strap in safely
Everyone in a car is required to wear a seatbelt. If you are discovered driving without one, the motorist is held guilty and must pay a substantial on-the-spot fine. Children under the age of three must be seated in a car seat and cannot ride in the front. Children under the age of 12 and shorter than 150cm are not permitted to ride in the front seat unless they utilize a booster or child restraint device.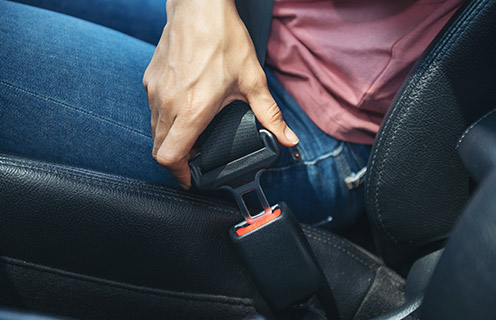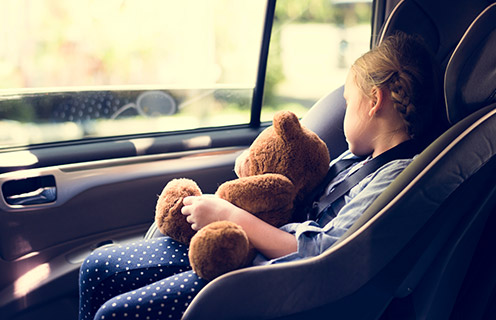 Overtake carefully
Only in stopped traffic is it legal to overtake on the right. In free-flowing traffic, you must overtake to the left of the other vehicle.
Keep to the right
Driving is done on the right side of the road. On red lights, you cannot turn right. You must drive on the right and pass on the left, especially on the Autobahn, where not doing so is practically unlawful.
Avoid driving while intoxicated
Driving while drunk is strictly forbidden. The legal limit for blood alcohol content is 0.5 milligrams of alcohol per litre of blood. However, if you have fewer than 2 years of driving experience, the alcohol limit is zero. If the police think you are driving under the influence of alcohol, they may conduct random alcohol testing. If you are discovered driving under the influence of alcohol, you may face a fine ranging from €500 to €1500, as well as a two-point reduction and a 1 to 3-month driving ban.
Understand the Autobahn
Driving on the Autobahn is one of the most intriguing parts of driving in Germany. They are widely known as German roads with no speed restrictions and it is not unusual to see vehicles speeding at 200 km/h. In fact, Autobahns have a minimum speed restriction of 60 km/hr. The Autobahn is indicated with the letter 'A.' There are around 13,000 km of Autobahns, allowing you to travel across Germany with ease.
Drive extremely alertly on the Autobahn
Here are some general guidelines for driving safely on Autobahns. You must always drive on the right and pass on the left. Also, look out for speed restrictions on the Autobahn since some sections of the Autobahn do have speed limits, including construction zones, high traffic regions, or routes that bend or curve significantly. You have to be alert since it might suddenly change from one speed to another within a span of a few kilometers. If you hear sirens during a traffic jam, you must move over to allow for any emergency vehicle to pass.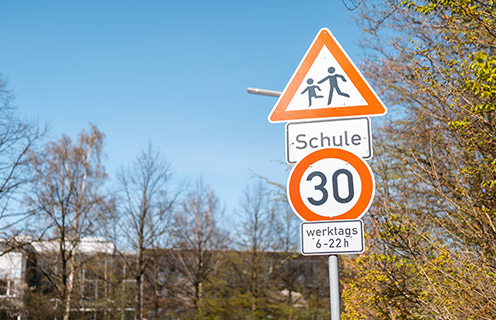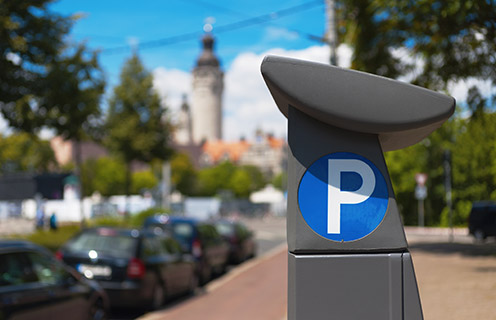 Park attentively
There are several locations where you will have a restricted amount of time to park your automobile. You must keep an eye out for road signs and timings. To mark the time of your arrival, install a parking disc or parkscheibe on your dashboard. There may also be signs indicating that you must pay for parking. Instead of separate meters, there may be a kiosk where you must insert some change. You will be given a receipt (parkschein), which you must display on your dashboard.
Respect roundabout and U-turn rules
You must surrender to vehicles already in the circle while approaching a roundabout. Use your blinker to signify your departure from the roundabout, and direction, to other cars. Stopping after a U-turn is only permitted in the event of an emergency or breakdown. Otherwise, it is punishable by law.
Obey the speed limits
Inside built-up areas, the default speed limit is 50 kmph, while outside built-up areas, the speed limit is 100 kmph. According to the German Highway Code's clause on speed, every person operating a vehicle may only travel as fast as their automobile can be controlled. Speeds must be tailored to the road, traffic, visibility, and weather conditions, as well as the driver's personal abilities, vehicle, and load characteristics.
Pay motor vehicle tax
Motor vehicle tax is mandatory and must be paid in advance for a year at the request of the local tax office.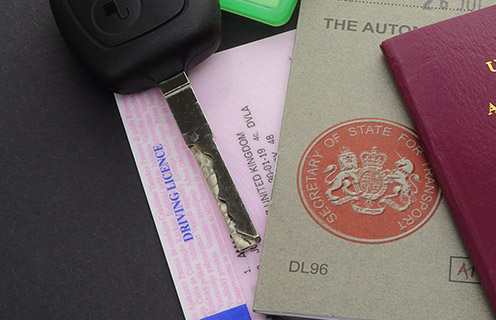 Get an environmental badge
Vehicles operating in Environmental Green Zones must display an environmental badge.
Carry the right documents and equipment
Inside the automobile, drivers must have a valid driver's license, car registration, ownership, and insurance paperwork. You must also carry a portable red reflector triangle, a first-aid kit, and at least two reflective safety vests. If there are signs depicting a tyre with snow chains, winter tyres and snow chains are legally necessary.
Call for emergency help
It is prohibited to leave the site of an accident without seeking or giving aid. If it's just your car, you'll have to wait at least half an hour. If there are any injuries, they must be treated at the site. Any driver engaged in a collision must come to a complete stop and call the police. Dial 112 if you need an ambulance, and 110 if you need the police.
Hire a car
The legal driving age is 18 years old but some have a 21-year-old or even 24-year-old minimum age requirement. Therefore, it's a good idea to double-check with your rental business ahead of time. Driving licenses issued by EU member countries are accepted, and other foreign licenses are recognized for 6 months of residency and may be extended for another 12 months if the visit is transitory. However, if you want to remain for more than a year and are unable to acquire an extension, you must obtain a legal German driving license. Having an international driving permit/license might come in handy. Keep in mind that insurance is mandatory!