Explore Italy with your favourite films - hire a car and be bellissima
Italy is one of the most beautiful, diverse and romantic countries in the world, as such, its countryside, architecture and cityscapes have been the backdrop of many a movie. Exploring Italy with your favourite films as a guide is a sure-fire way to take in some of the country's most stunningly beautiful spots. With a wealth of films to choose from it may be difficult to know where to start, so here are our suggestions.
Take a 'Roman Holiday'
In 1953 Audrey Hepburn and Gregory Peck played a princess and a reporter in this classic movie of the Hollywood on the Tiber era. Hepburn picked up a Best Actress Academy Award for Roman Holiday, though it can be argued the real star of this movie was the Italian capital itself. Follow in the footsteps of these two icons of Hollywood royalty and explore some of the sites featured in this film.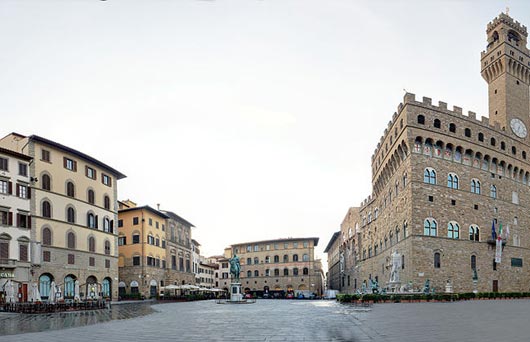 Mouth of Truth
The Mouth of Truth, or Bocca della Veritàin Italian, is located in the portico of the church of Santa Maria in Cosmedin, Rome. It is a disc shaped marble representation of Oceanus, the Roman god of the sea. The mouth of the face is open, and legend has it that if you place your hand inside and are a liar, the mask will bite off your hand. The mask features in a significant scene of Roman Holiday. Dare you follow Hepburn and Peck and risk your own hand?
The same church houses a number of other interesting features, including a skull reputed to be that of St Valentine, which makes it worth exploring further after your Mouth of Truth experience.
Address: Piazza della Bocca della Verità, 18, 00186 Roma RM, Italy
Via Condotti
A street famous for its high-end fashion you'll feel glamour worthy of a movie star as you stroll. Perhaps the most iconic image from Roman Holiday sees Hepburn and Peck zooming along this street atop a Vespa. Beyond the movie connection this street is an ancient and significant one in its own right, dating from Roman times. At one end of Via Condotti is the Spanish steps, where you can get yourself an ice-cream and recreate a special moment from the movie.
Address: Piazza di Spagna, 00187 Roma RM, Italy
Have a 'Room with a View'
In 1985 Florence was filled with an array of British actors including Maggie Smith, Judy Dench, Daniel Day Lewis and the star of A Room with A View, Helena Bonham Carter. This much-loved interpretation of the E.M Forster classic highlighted the beauty and romance of Florence. Follow in the footsteps of the film's stars and make this Northern Italian city the backdrop of your holiday.
Pensione Bertlonini
If you're looking for a place to stay in Florence, why not make it the hotel featured in A Room with a View? Of course, in the film Lucy Honeychurch (Helena Bonham Carter) was quite disappointed to find her room did not have the view she had expected, until she swapped. However, today, whatever the view from your room the hotel is a wonderful place to stay. Though it is no longer called the Pensione Bertlonini, it was redeveloped as the Hotel Degli Orafi, you can still stay in the room with a view. Of course, you could choose to stay somewhere entirely different or visit Florence just for the day but be sure to get your selfie in front of the building exterior.
Piazza Signoria
At the centre of life, for tourists and locals alike is the Piazza Signoria, a town square typical of many in Italy, but with a uniquely Florentine charm all of its own, which shines through beautifully and dramatically in A Room with a View. One of the most pivotal moments for Lucy Honeychurch was witnessing a violent fight here, you can expect a much more romantic experience as you wander the square though. It is home to popular cafes, restaurants and the marvellous Uffizi gallery, the most important place for art-lovers in Florence.
Tour like the 'Talented'
Jude Law and Matt Damon lead an all-star-cast in 1999's legendary psychological thriller The Talented Mr Ripley. Much of the movie was shot on location in Italy including Naples, Venice and Rome.
Café Florian
Italy's oldest café plays host to Hollywood megastars Gwyneth Paltrow, Matt Damon and Jude Law in a gripping moment of the movie, in which Paltrow's character Marge reveals her suspicions. This glamorous location is a must-visit in Venice, originally opened in 1720 previous customers include Charles Dickens, Lord Byron and Casanova. Be sure to have coffee at this Venetian institution. Florian is located on Piazza San Marco, one of the most important plazas in the city, which has played its own role in movie history, most significantly during the opening scenes of The Italian Job.
Address: Piazza San Marco, 57, 30124 Venezia VE, Italy
Positano
This lush village on the Amalfi Coast was one of the locations used to create the fictional town of Mongibello for The Talented Mr Ripley. Oozing with character, charm and glamour this is the Italian coast at its most luxurious and guarantees a wealth of wonderfully scenic photo opportunities. This village is nestled on the side of cliff and is quite simply one of the most beautiful sights to behold. Relax on the beach, visit the high-end shops or simply relax with a coffee, you will feel like an old-school jetsetter within minutes of arriving here. Keep in mind food and accommodation in Positano is incredibly expensive, and parking can be an issue, so do as much research as possible before visiting. Also book accommodation in advance to get the very best rates. All that said, it is absolutely worth the effort!
Here is the driving route from Naples
Step under a 'New Moon'
The second film in the hugely popular Twilight franchise sees Kristen Stewart and Robert Pattison's Bella and Edward tangle with the powerful and ancient Volturi coven of vampires. In the book series, on which the films were based, the Italian town featured was Volterra, but for a variety of reasons filming took place in the Tuscan town of Montepulcaino. Wander the cobbled streets of this magical town and re-enact your favourite moments from the film, avoiding the drinking of blood of course!'
Piazza Grande
The main square in this remarkable town was the set for some of the most striking scenes of New Moon. Fans of the franchise will never forget the mass of red cloaks gathering on the piazza, or the dramatic moment Bella (Kristen Stewart) runs through the fountain to prevent Edward (Robert Pattison) from taking his 'life'. Be sure, opening hours permitting, to also visit the Palazzo Comunale, which dominates the square, and provided much of the set for the Volturi scenes. Also, while in Montepulciano it would be a mistake to miss out on picking up a bottle of two of the towns famous, top-notch wine to take back to your accommodation.
FAQs
Can I visit film locations in Italy?
Italy is the go-to filming location for directors and producers seeking to portray the eternal romance of European travel. A self-guided driving tour of the country based on the movies is a fun, exciting and unique way to see the country. Whether it is the cobbled streets of marvellous Montepulciano, featured in the Twilight Saga, that appeal or the cafes and galleries of fabulous Florence, featured in A Room with a View, you can find some amazing movie-related stops all over the country.
Where should I start and end my film location tour in Italy?
This is entirely dependent on the films and locations which interest you. We make some suggestions from a range of genres on our blog, for which we'd recommend starting in Florence and working your way down the country, though it would be just as easy to base yourself in Rome and travel north and south as required. Of course, your own journey will depend on what you want to see, just be sure to do as much research as possible and to select the right vehicle for your needs. Use Enjoy's search tool to find the best deal with one of our many local partners.
What airports are there in Italy?
As one of the world's most popular tourist destinations, Italy is served by several international airports, with routes into the country from every part of the world. The busiest airports are Rome and Milan, but you can fly into any region of the country easily, including Florence, Venice and Naples. Enjoy has car hire available to pre-book at all major Italian airports and cities.
How much will car hire cost in Italy?
Depending on specific factors, such as type of vehicle, you can pick up a hire car through Enjoy for as little as £6 per day. Think about exactly what kind of vehicle you need in terms of space, engine size and comfort and search our site for the best deals, and always pre-book to ensure you get what you're really looking for.
What are some of the most popular sights in Italy?
Italy is a relatively small country, it is possible to drive from north to south in a day, but don't let that fool you into thinking you should. The country is covered with sights from top to bottom and a steady drive from town to town, city to city will give you memories to treasure for the rest of your life. Whether you're seeking historic remains, fine art or beautiful countryside, Italy will not let you down. Car hire with Enjoy can make exploring Italy in all its glory more comfortable, relaxing and flexible.
Is Italy a safe place to travel?
As with most European countries, Italy is a very safe place to travel. Serious and violent crime rates are low. Pickpocketing, like in most major cities, can be a problem, so be aware of your surroundings and keep your belongings, such as purse and phone close to you.
What cars are available to hire in Italy?
Enjoy works with several local and international partners to provide the best range and choice of vehicle possible. Vehicles of most size, power and fuel type are available from the compact Fiat 500 to the luxurious Mercedes E Class. Use our search function to find the vehicle you need.
Looking for your own movie adventure? Hire a car in the Italy today!
Here are some links to popular Italian places