The 25 Best Tattoo Parlours In Europe
Getting a tattoo when travelling is a great way to commemorate a truly spectacular adventure. But, the world's full of travellers with horror stories and permanent skin souvenirs of tattoos gone horribly wrong. That's the last thing you want when enjoying a fun trip through Europe.
So, when it comes time to mark your body with that unique inspirational quote or an image of some local cultural symbol, you're going to want to ensure you're heading to one of the best tattoo parlours in Europe. And, seeing as there are literally thousands, we thought we'd help you out.
Interested in something bold and bright? After a design that's a bit more elegant? If you head to one of the 25 best tattoo parlours in Europe, you'll be guaranteed to find a top-notch artist who will take good care of you. No horror stories and embarrassing tattoos for you. Whew.
Best Tattoo Parlours In Europe, How do these rankings work?
1. Dark Art Tattoo – Budapest, Hungary
Dark Art Tattoo is not only one of the best tattoo parlours in Europe, but they've been responsible for establishing what is now an iconic Hungarian style of tattooing. The founder is world-renowned artist Zsolt Sárközi. But, they currently employ nine other incredible artists. You'll find lots of great shadow work here along with the incredibly detailed and colourful work of Sárköz himself.
---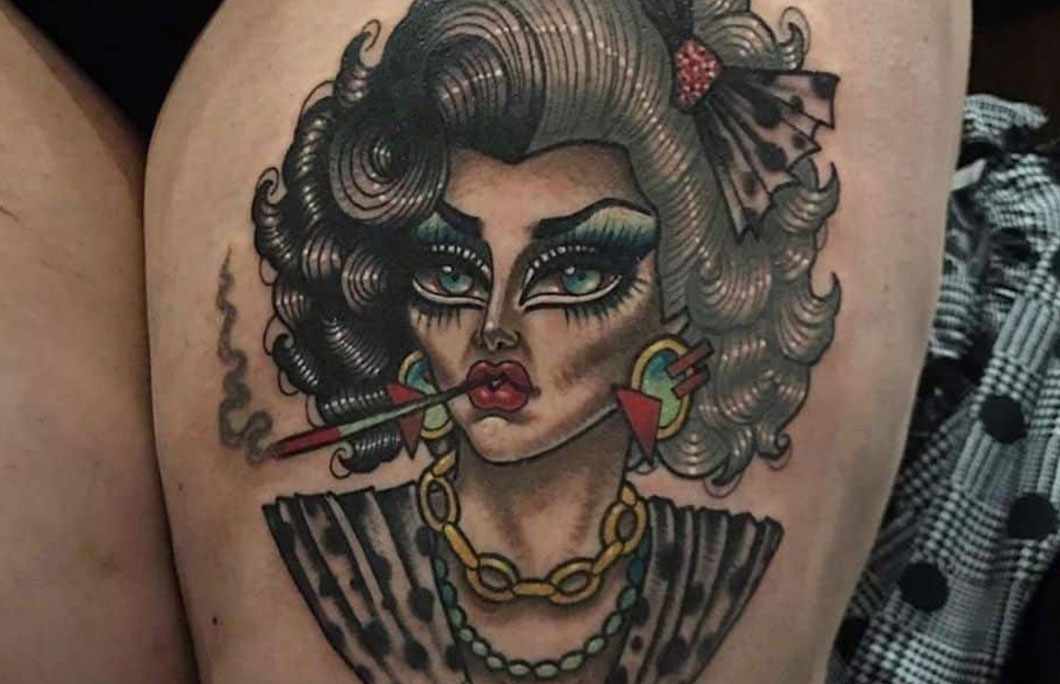 2. Tin-Tin Tatouages – Paris, France
Just a short walking distance from the famous Moulin Rouge you'll find Tin-Tin Tatouages. The artist behind the Mondial du Tatouage (an enormous tattoo exhibition) is the artist behind Tin-Tin. And, he's at least in part responsible for the new wave of tattoo styles you'll find in trendy Paris. Count on being able to find styles including everything from hyper-realistic portraits to tribal Polynesian tattoos.
---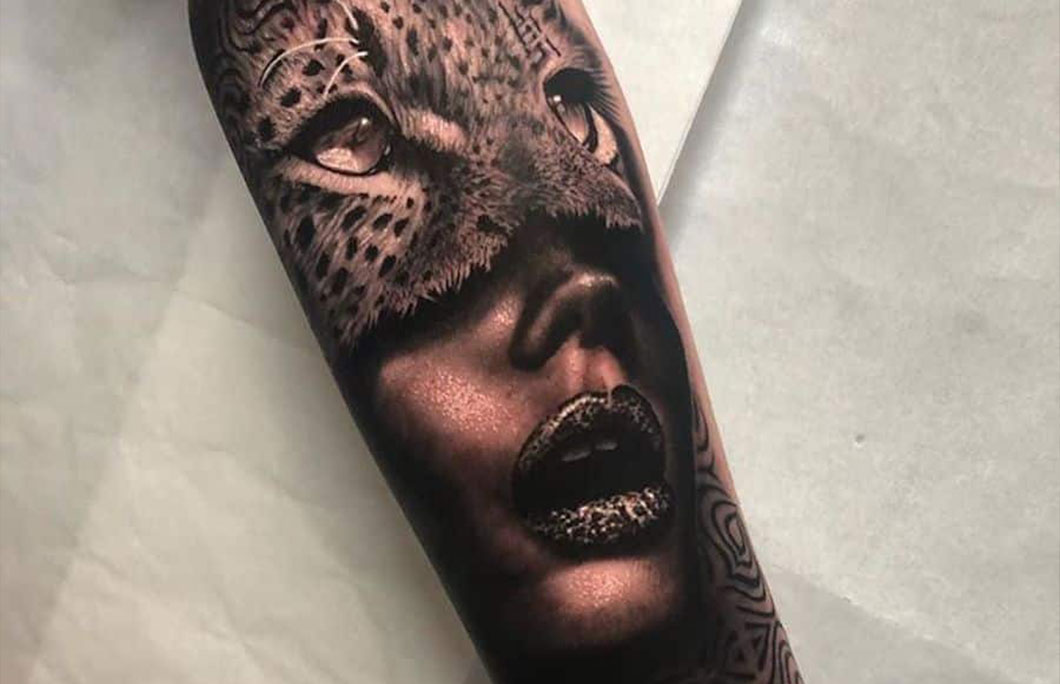 3. The Ink Factory – Dublin, Ireland
The best tattoo parlour in Dublin? You've got quite the laundry list of choices but there's no place quite like The Ink Factory. Stumble in for a visit and you'll be able to find numerous of the country's best tattoo artists here. And, that means you can surely find somebody serving up your style as well. They do everything from jaw-dropping dot work and geometric tattoos all the way through to colourful Japanese tattoos.
---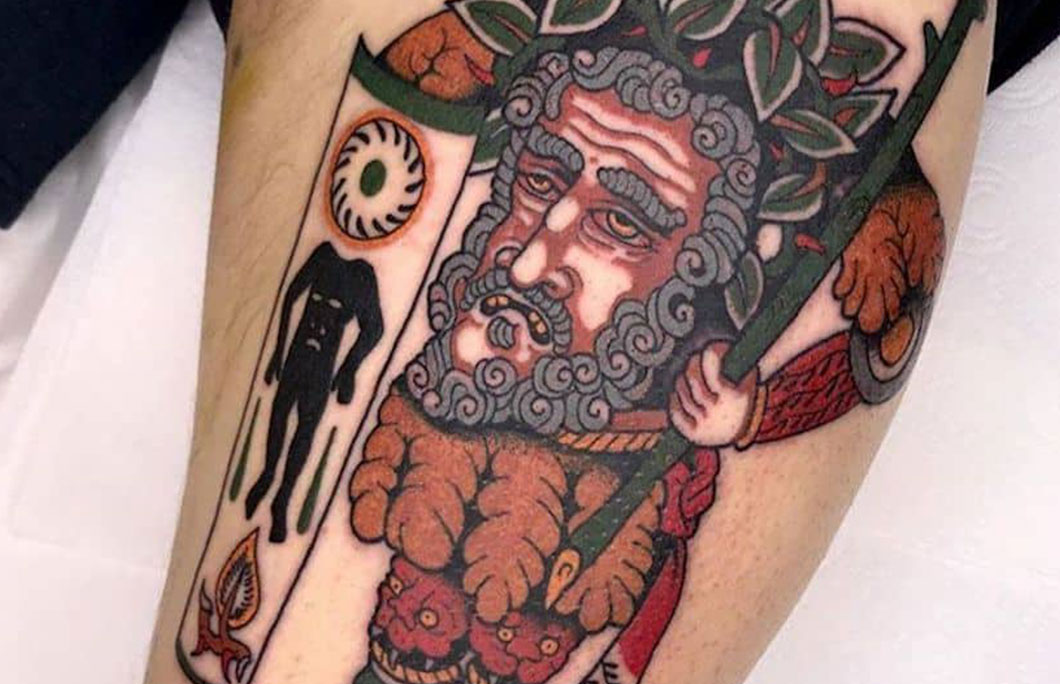 4. Cloak and Dagger Tattoo Parlour – London, England
Whether you're covered in tattoos or are in for your first bit of ink, Cloak and Dagger is one of the best tattoo parlours in Europe for you. Why? They've got incredibly knowledgeable artists on board who know how to not only put you at ease but ensure you get exactly what you're looking for. Definitely head here if you're interested in getting a tattoo that's geometric or neo-traditional in style.
---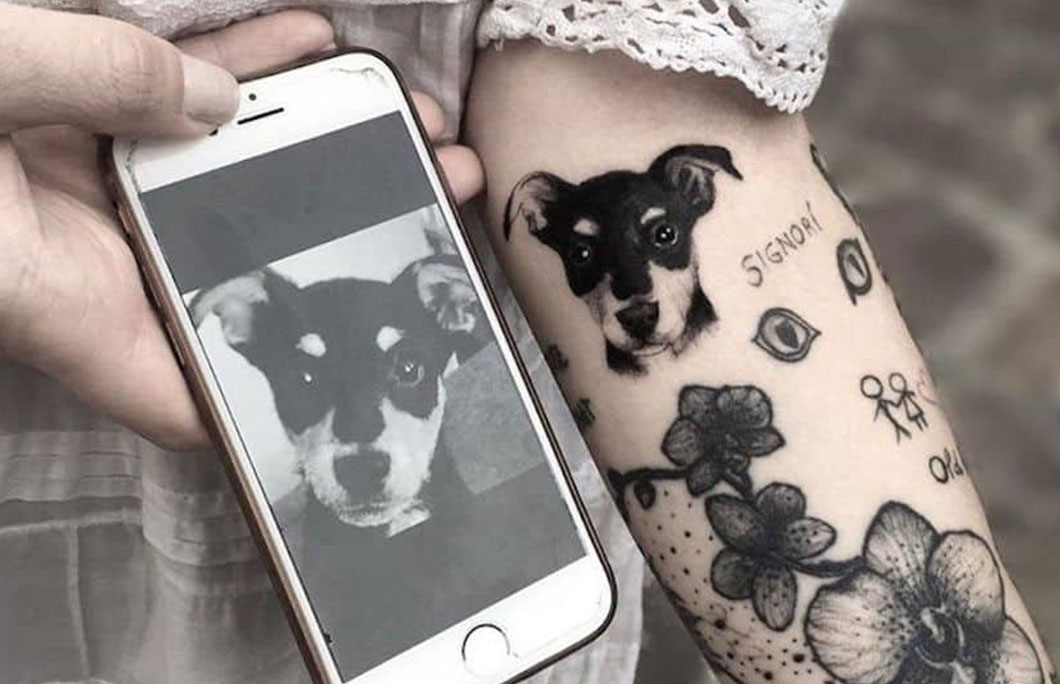 5. Wisdomless Club – Rome, Italy
What makes Wisdomless Club one of the best tattoo parlours in Europe is the fact that it's more than just a tattoo parlour. It's a real club of sorts, serving up everything from drinks to haircuts. You'll find tattoo artists dressed like dandies for a strange, cinematic flair. And, world-famous artist Fabio Fantozzi crafts colourful, stunning works, each with a focus, according to Fabio, on the "story" of the tattoo. It doesn't get much cooler.
---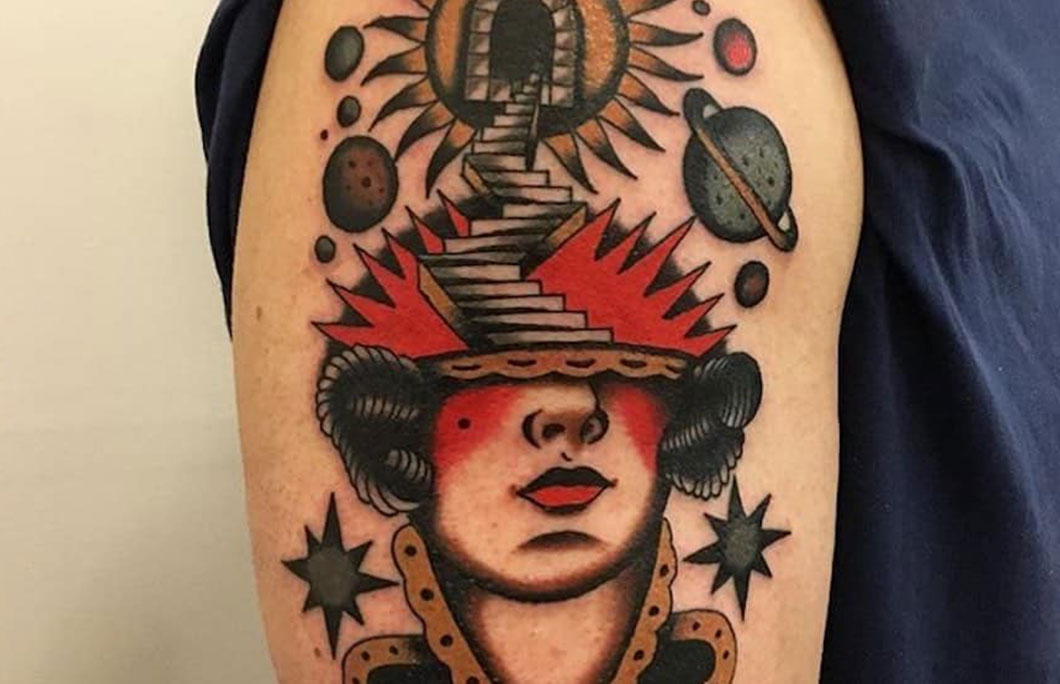 6. Frontier Tattoo Parlour – Cardiff, Wales
Home to seven of the UK's most talented tattoo artists, it truly doesn't get much trendier or high-quality than the ink art you'll find at Frontier Tattoo Parlour. Each artist brings their own unique style to the parlour, resulting in a unique place where you can find someone willing to bring your tattoo dreams to life. From impressive dot work to hyper-realistic and incredibly vibrant animal pieces, they do it all.
---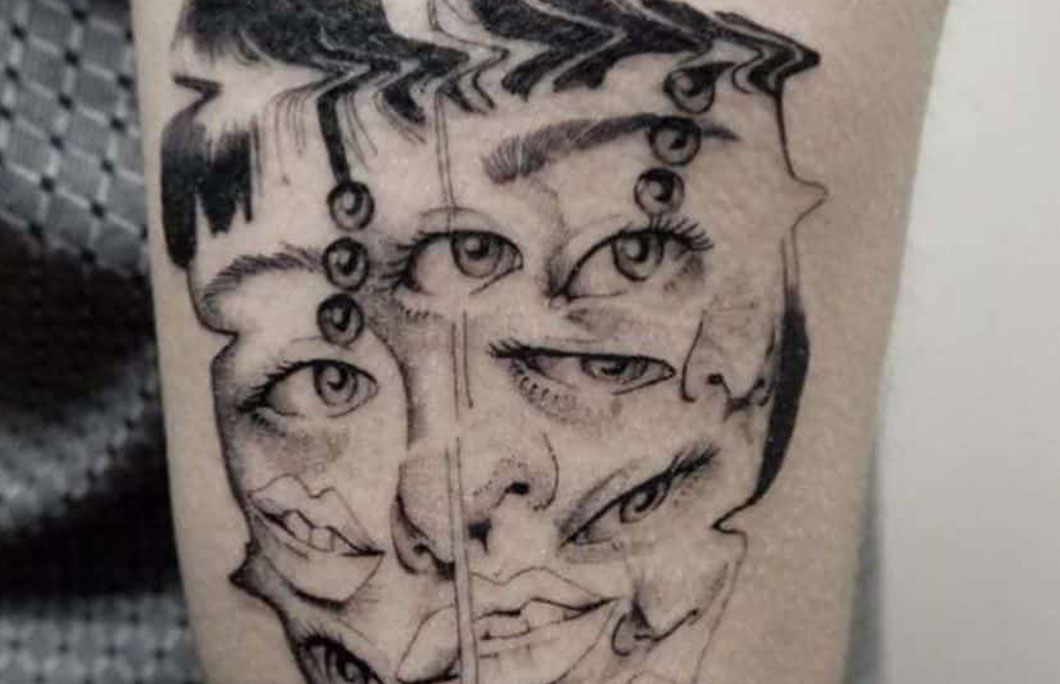 7. 19:28 Tattoo Parlour – Barcelona, Spain
Interested in getting tatted in Spain? Book an appointment at Barcelona's 19:28 Tattoo Parlour. The slogan here is "come as you are" which somehow perfectly encompasses the attitude here towards their craft and the art they produce. You'll arrive as you are but leave forever changed, inked with a wonderful work of art from one of Europe's top tattoo artists. The shop itself is easily one of the coolest on this list, too.
---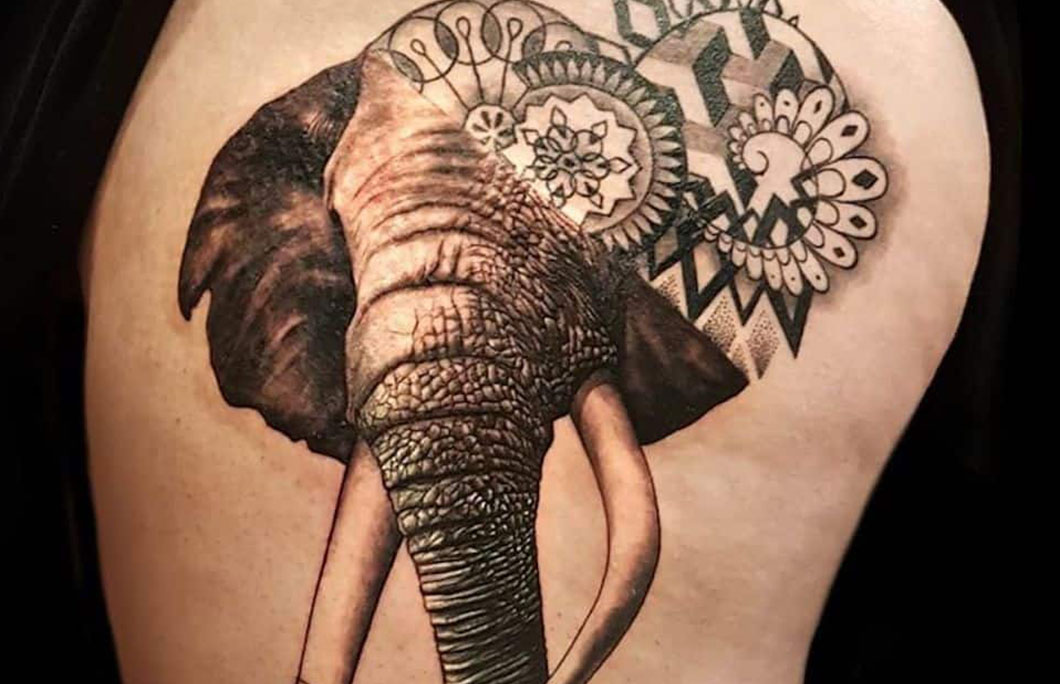 8. Íslenzka Húðflúrstofan – Reykjavík, Iceland
You'll find Íslenzka Húðflúrstofan, or Icelandic Tattoo Corp, located in stunning Reykjavik — the home of tattoo artist extraordinaire, Buri, who offers refined, clean work that harkens back to Japanese stylings, blackwork, realism, and watercolour. However, any one of the other artists or guest artists they invite to the studio all bring the same calibre of quality and passion to their tattoos as well.
---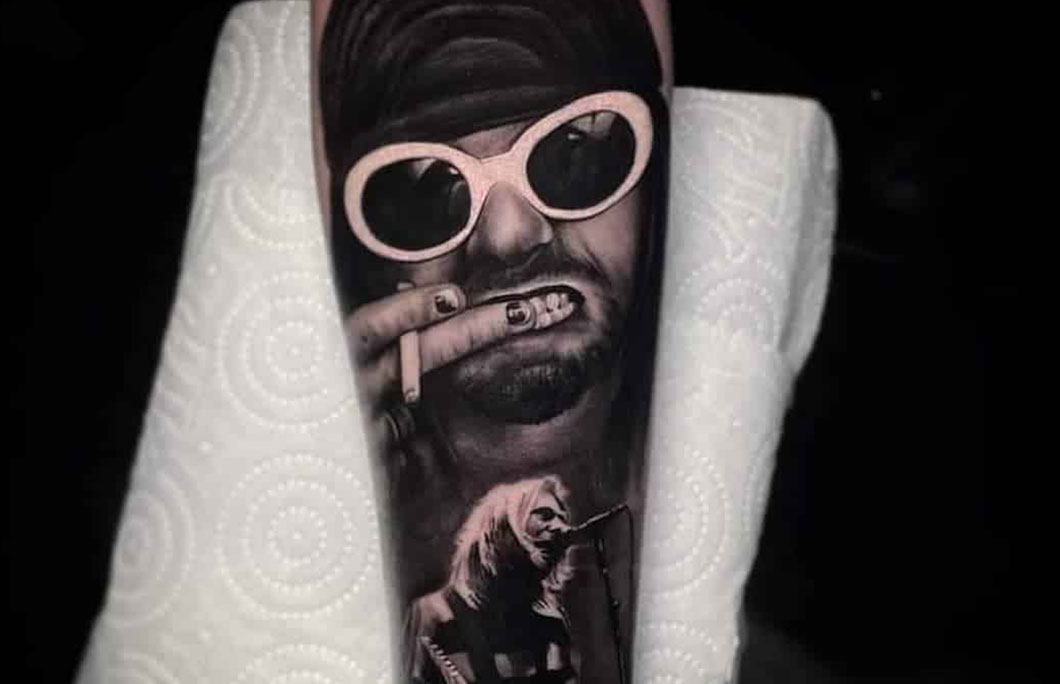 9. Ritual Tattoo – Athens, Greece
Take one look at this impressively realistic Kurt Cobain tattoo below and you'll understand what makes Ritual Tattoo one of the best tattoo parlours in Europe. When it comes to the artists who call this studio home, you'll find international award-winning artists who are highly knowledgeable in their craft. Their imagination knows no bounds, so you might go ahead and let them infuse their own ideas into your tattoo.
---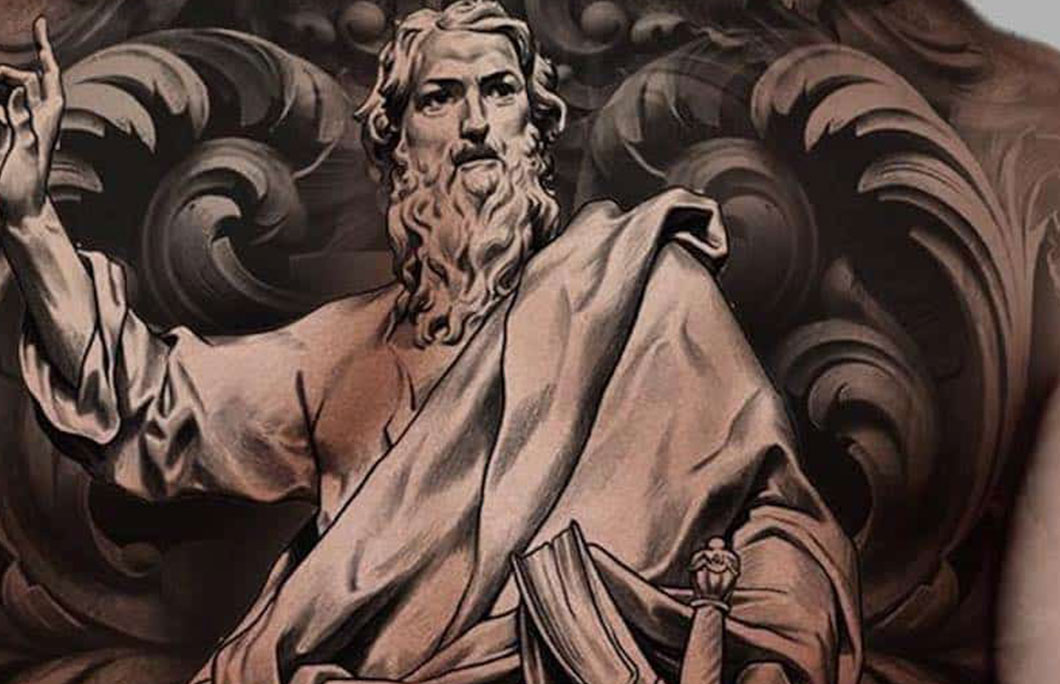 10. Iron & Ink – Copenhagen, Denmark
You'll want to be on the lookout for tattoo artist Kinga Ewelina if you're in Copenhagen. She's one of the top tattoo artists in Europe at the moment, if not the entire world. And, she frequently tattoos at Iron & Ink alongside other world-class artists who all create stunning works of art in various different styles. As they like to put it here, "only the best is good enough." And, that's the kind of quality you should expect when getting tatted in Europe.
---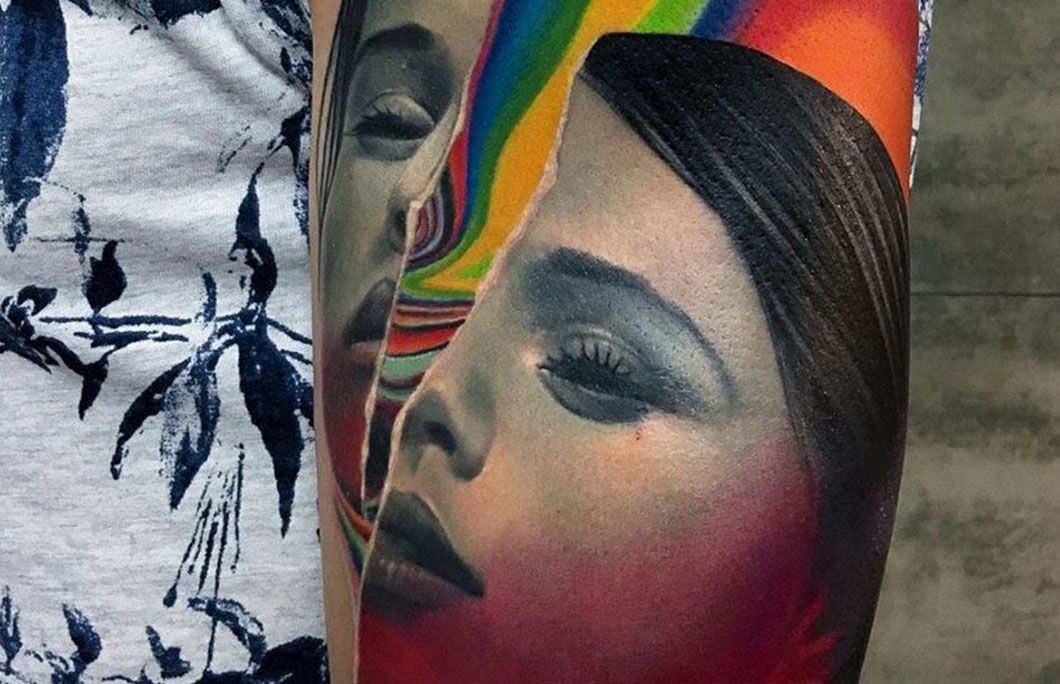 11. Ian Shakhmatov Tattooing – Kraków, Poland
Another one of Europe's hottest tattoo artists, Ian Shakhmatov is the kind of artist you dream about getting to book an appointment with. While he specialises in geometric patterns, mandalas and double-exposure imagery, you'll find that his creativity truly is boundless. He's usually based out of Moscow but you'll find him tattoo recently in Poland. So, book your appointment today if you're looking for a truly fantastic tattoo.
---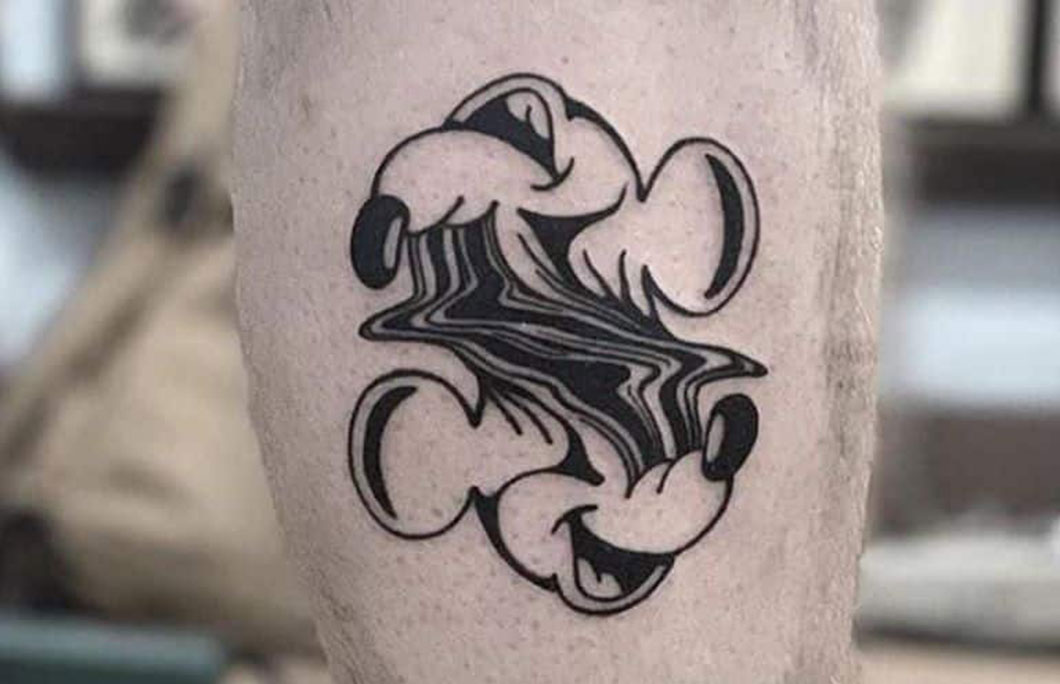 12. Sang Bleu Tattoo – Zurich, Switzerland
You might not initially think of Zurich or even Switzerland as the tattoo capital of Europe. And, you'd be right. But, you will find one of the continent's best parlours here. Sang Bleu Tattoo hosts numerous guests artists from all over the world who bring a high-brow style to the art of tattooing. You'll be able to find pretty much any style you're after and it will be one of the absolute best tattoos in the world.
---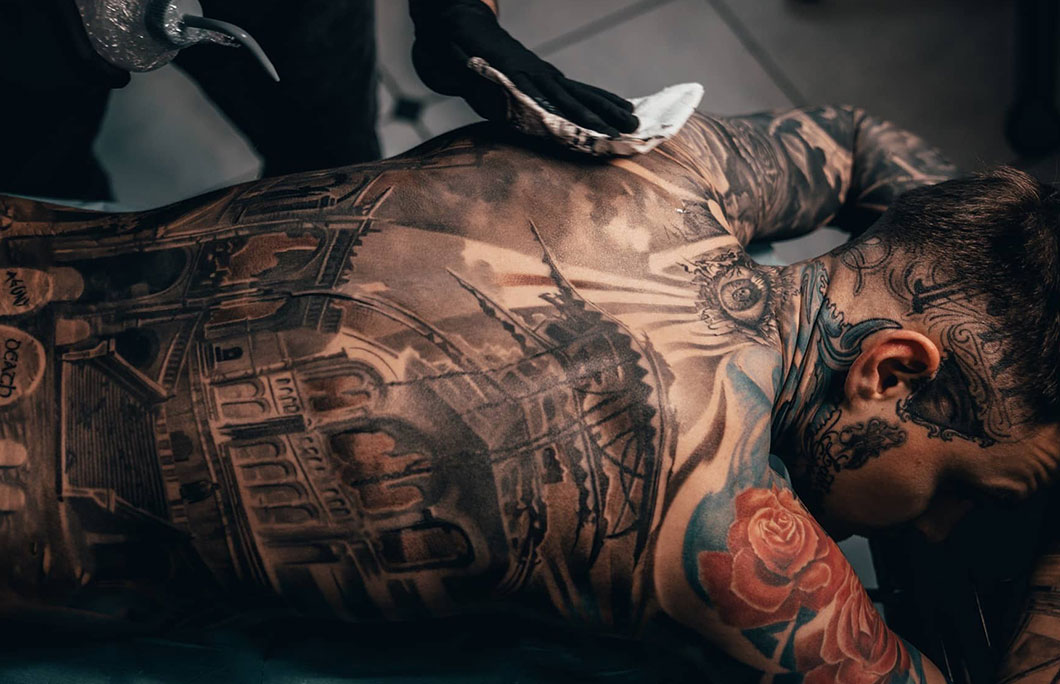 13. Radical Ink Tattoo – Bucharest, Romania
At Radical Ink, you'll find some of the most passionate tattoo artists in the world. To them, tattoos are more than just a job, they're a way of life. They'll walk you through the whole process from start to finish. Starting with choosing the right style and then even deciding which part of the body works best for the tattoo, they'll help ensure you walk out of their studio with something even better than you had imagined.
---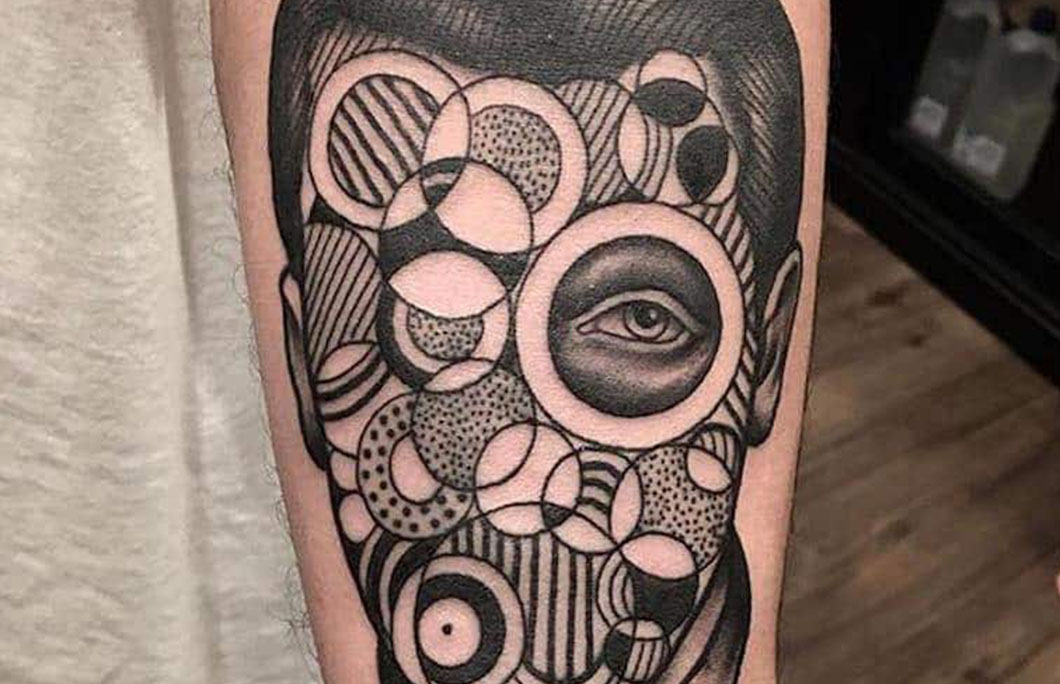 14. The Saint Mariner Professional Tattooing – Milan, Italy
In terms of the most iconic tattoo artists in Europe, it's hard to beat the fame, style and quality you find in Pietro Sedda. Not only famous in Italy, but this European artist also produces some of the world's most intriguing, creative and detailed portraits on skin. They're truly works of art, each one acting as a mirror into a soul that'll forever be imprinted on your skin. If you get the chance to be tatted by Sedda, consider yourself lucky.
---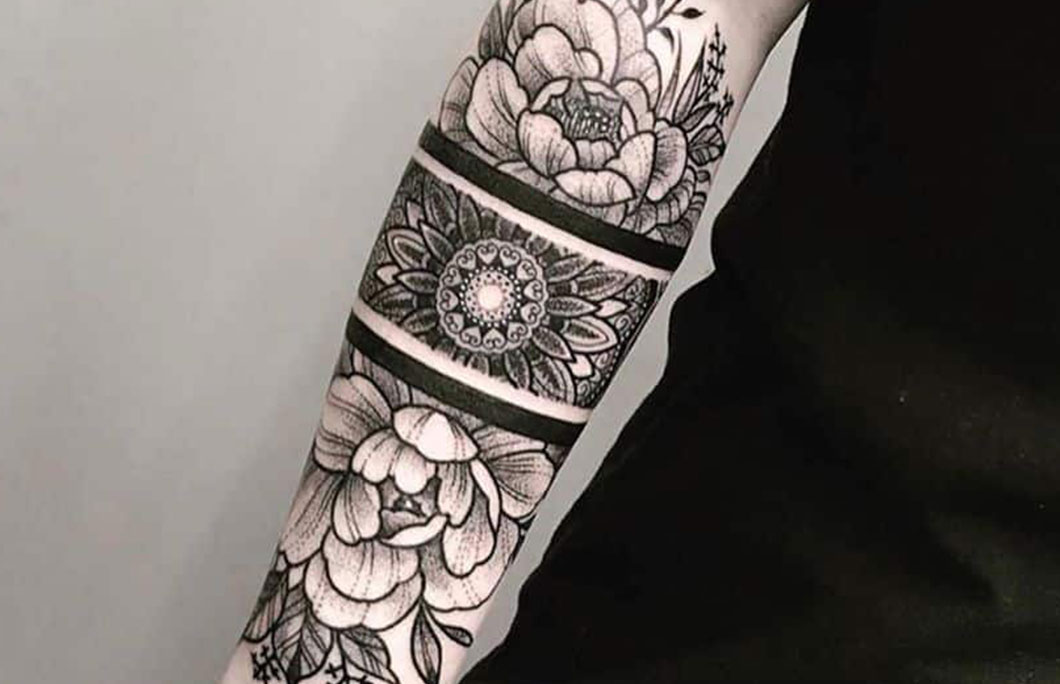 15. Studio XIII Gallery – Edinburgh, Scotland
Few tattoo studios in Scotland are as iconic as Studio XIII Gallery. This trendy spot for tattoos and piercings caters to pretty much every tattoo style imaginable. And, they do so by hosting some of the world's most talented artists, all featuring a unique range and creativity that's pretty limitless. Seriously, they've got a portfolio showcasing everything from fine art and linear tattoos straight through to some impressive geometric pieces.
---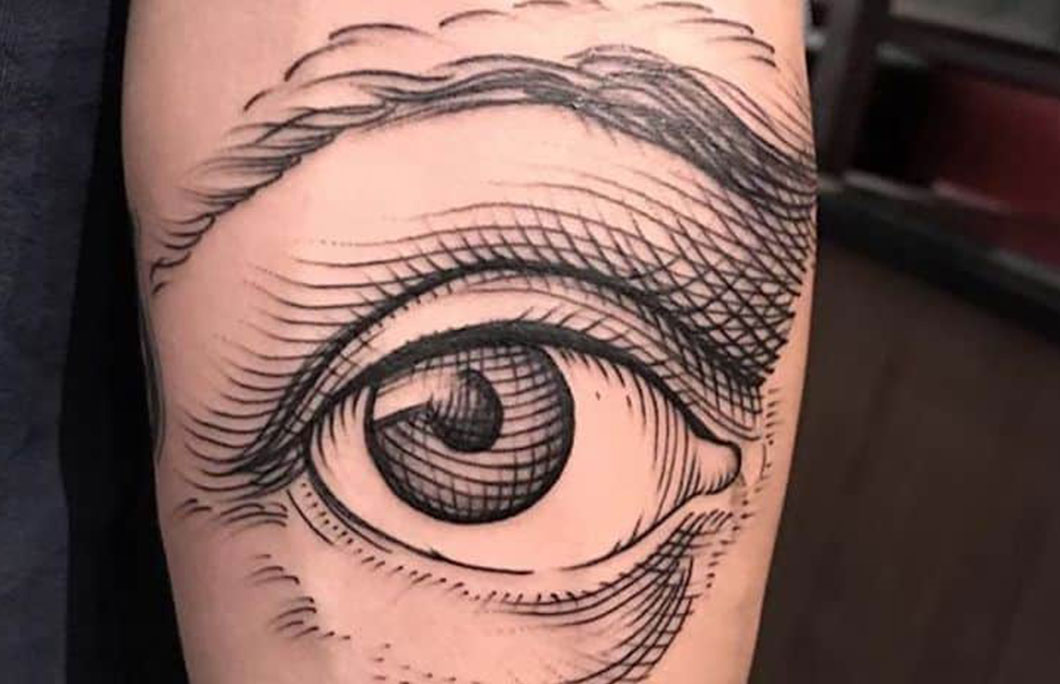 16. Maud Dardeau Tatouages – Bordeaux, France
One look at the portfolio at Maud Dardeau Tatouages and it's almost hard to believe that what you're seeing has been stitched onto skin. The artwork here looks as if it belongs in a museum. But, instead, you'll get the honour of having it etched onto your skin forever and ever. If your tattoo requires a lot of intricate details, there's absolutely no better place in Europe for you than this Bordeaux tattoo parlour.
---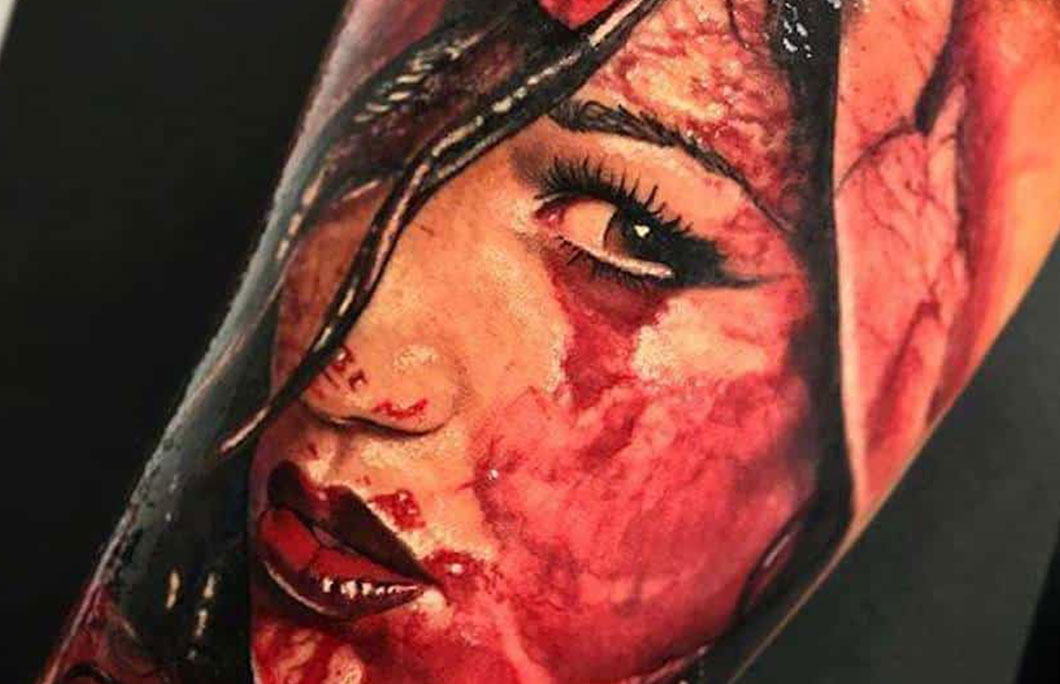 17. Mao & Cathy – Madrid, Spain
The history of Mao & Cathy goes all the way back to 1978 and really starts in a tiny studio in 1980s Ibiza. Today, it's the oldest official tattoo studio in all of Spain, a pioneer of sorts in terms of tattoos and the tattoo culture in the country. They employ a very unique style but also host various artists who all add a creative, superbly imaginative touch to the studio's portfolio. Go ahead, book yourself an appointment.
---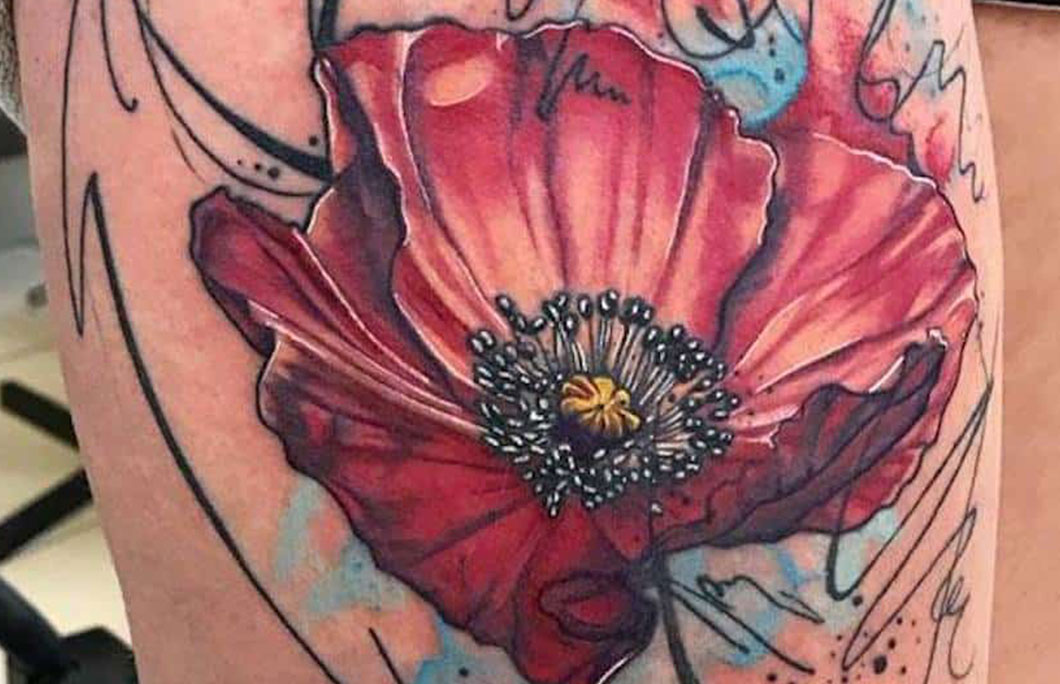 18. Immortal Ink – Chelmsford, England
At Immortal Ink they see the invisible and create the impossible. What's that even mean? That they churn out some seriously impressive tattoos. The artists here are first and foremost just that, artists. They just so happen to have mastered the art of transferring their imagination straight onto the skin. They produce insane colourful pieces of fine art but also do incredible black and white portraits, too.
---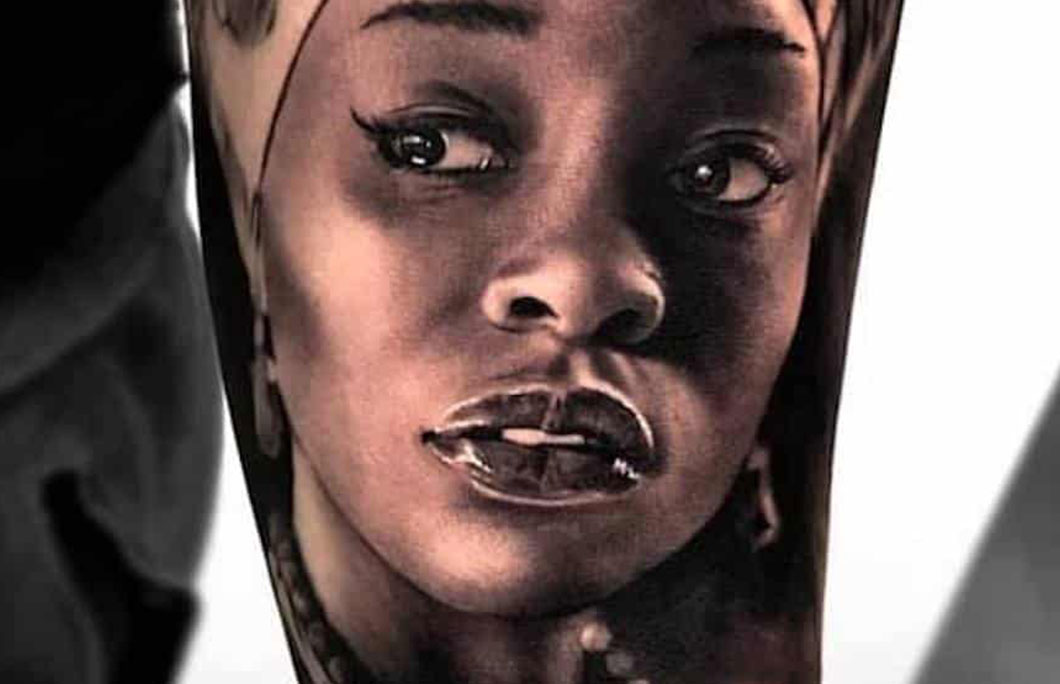 19. Noble Art Gallery – Valencia, Spain
Take a look at the tattoo below and try to wrap your head around the fact that it's a tattoo…on skin. That's no picture and it's no painting, it's a world-class tattoo done right at Noble Art Gallery in Valencia, Spain. The portfolio here is so impressive it looks as though it's come straight out of a museum gallery, hence the name of the parlour. Looking for incredible, impeccable detail for your next tattoo? You'll find it here.
---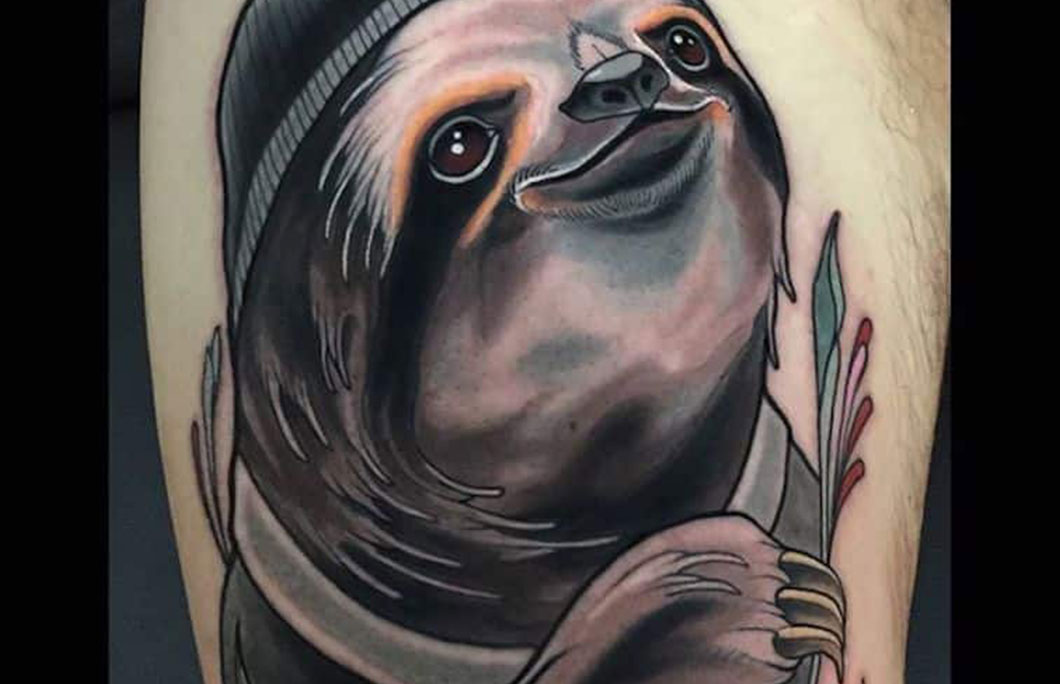 20. Sticks and Stones – Berlin, Germany
Berlin is one of those cities that's got a pretty strong tattoo culture. You'll find that world-renowned artists travel to Berlin for residencies. But, there aren't many parlours quite like Sticks and Stones. It's one of Europe's most LGBTQ+ friendly tattoo parlours, welcoming and accepting of anyone and everyone. Not only that, but the tattoos they produce here are so hyper-realistic that it's hard to believe they're not painted on.
---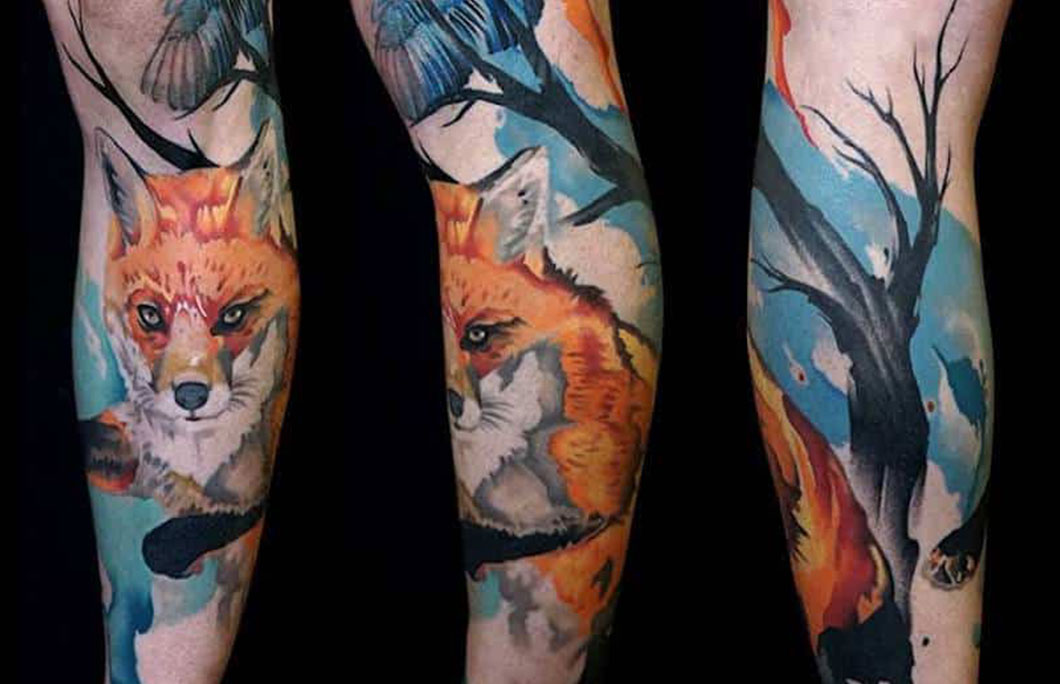 21. Catapult Tattoo – Stockholm, Sweden
Interested in following in the footsteps of rock icon Slash? He got tatted at Catapult Tattoo. Artists Fabbe and Emilia also appeared on the show "Master Ink" back in 2012. So, there's lots of expertise floating around here. And, what's best is that you can get a tattoo in pretty much any style. Their watercolour motifs, however, as pictured below, are particularly impressive and enchanting.
---
22. Attitude Tattoo Studio – Oslo, Norway
Attitude Tattoo Studio almost feels more like a trendy club than one of Europe's best tattoo parlours. So, if you're interested in sitting for your tattoo in an environment that oozes good vibes, this is a good bet. And, the studio's home to some world-class talent. Featuring artists such as Electric Linda, the studio's got enough creativity going around to ensure you'll find just the right artist for the next big tattoo you've got in mind.
---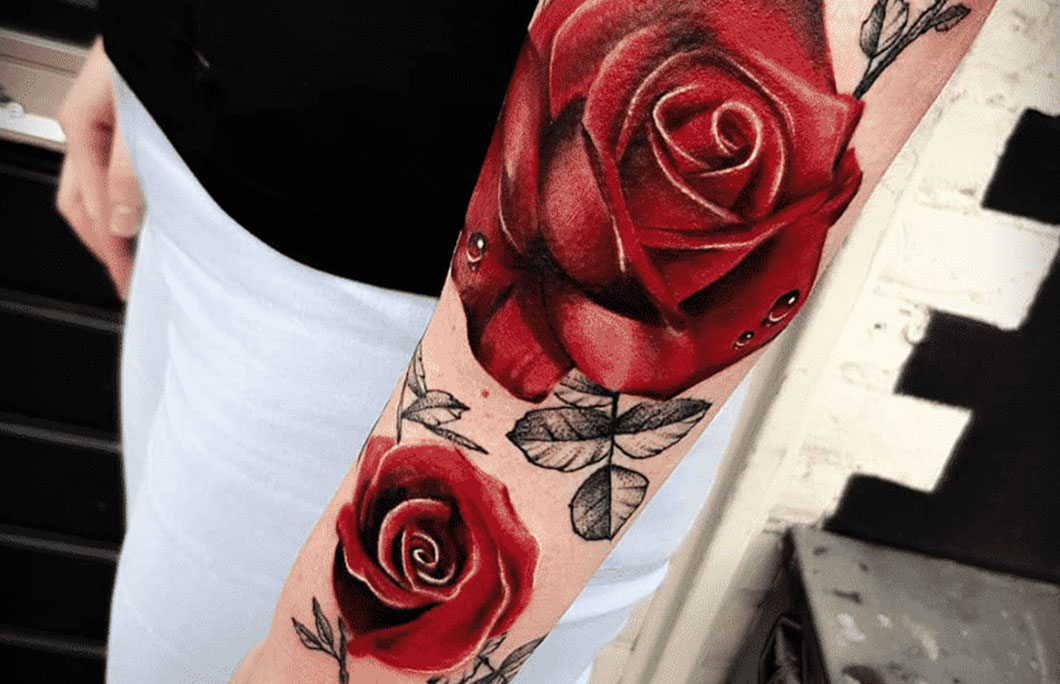 23. Artcastle Tattoo – Zeist, Netherlands
With fans from around the world, you'd consider yourself lucky to snag a spot for sitting at Artcastle Tattoo in Zeist. From portrait, lettering and traditional tattoos to black and white tattoos, the studio will help you find the tattoo artist that fits you best. Bringing your dream tattoo to life is no problem here. The only issue is that they'll likely deliver something so mind-blowing that it'll be far better than you could have ever imagined.
---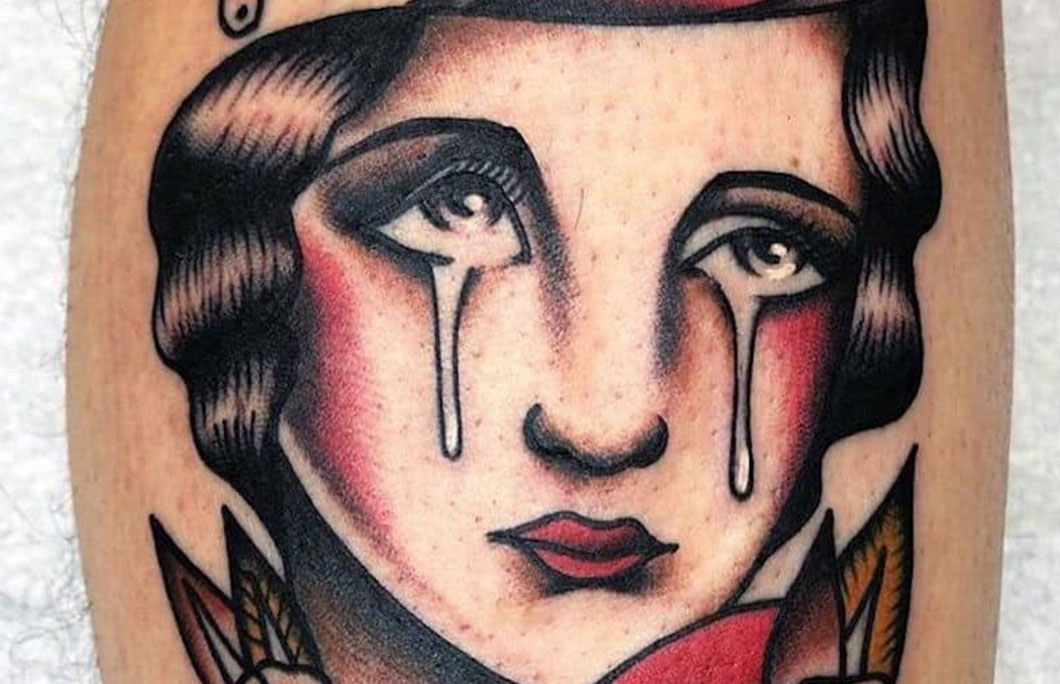 24. One Love Tattoo – Prague, Czech Republic
With a strong focus on hygiene, service and attention to detail, One Love Tattoo takes customers and terms them into fans and friends for life. At this parlour, you'll be able to get pretty much any kind of tattoo your heart desires. However, it's easily one of the best spots in the country for classic and vintage-style tattoos. You know, the 1950s-style tattoos that look like they belong on a sailor. They're insane in the best way possible.
---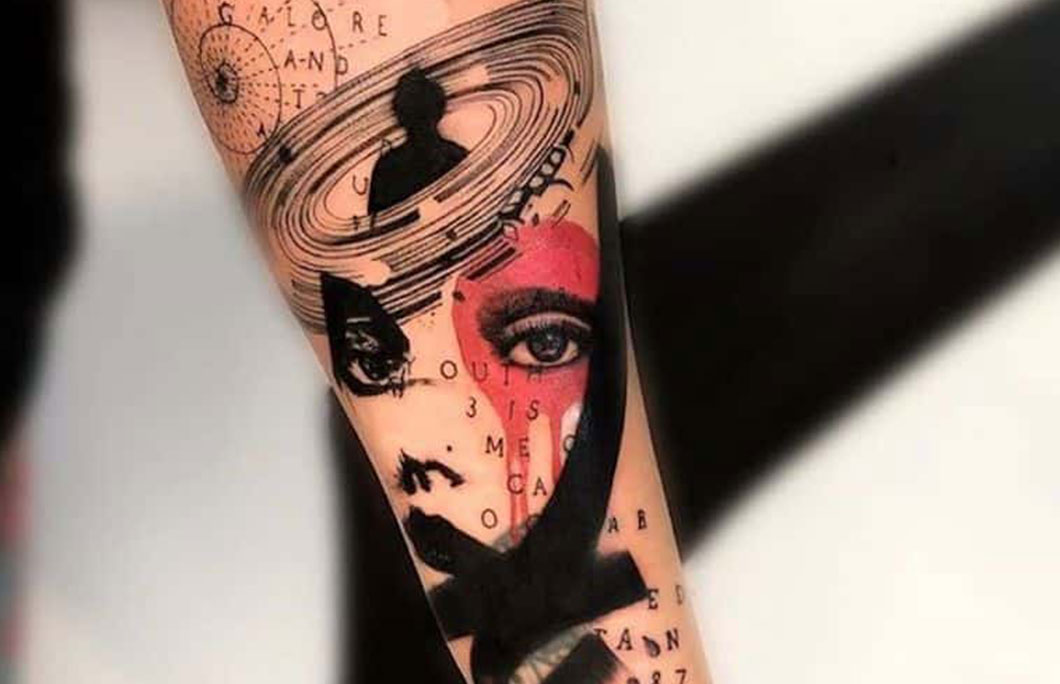 25. No Regrets – Exeter, England
And, finally, last but in no way least, it wouldn't be a list of the best tattoo parlours in Europe (ahem, the world) if we didn't mention this Exeter parlour. No Regrets is easily one of the absolute best places in Europe to get tatted. You can flip through page after page of their portfolio and never get tired of looking at all of the impressive artwork. They've got studios in Bristol, Cheltenham, Exeter and London, all of which are, as they say, creative hubs for the largest number of multi-award-winning artists in Europe.
---