7 Best Hotels in the Scottish Highlands
A haven for nature enthusiasts, hikers and bikers, the Scottish Highlands is a prized gem of the country. A magical escape into Scotland's endless breathtaking landscapes and greenery, this mountain range is also home to the highest peak in the UK.
Alongside its majestic, untamed beauty, the region is overflowing with history and culture.
It's without a doubt that a region exuding such character and charm is bound to have an array of luxurious accommodations. We've scouted the area and picked out the 7 best places that promise you a memorable stay.
Best Hotels in the Scottish Highlands, How do these rankings work?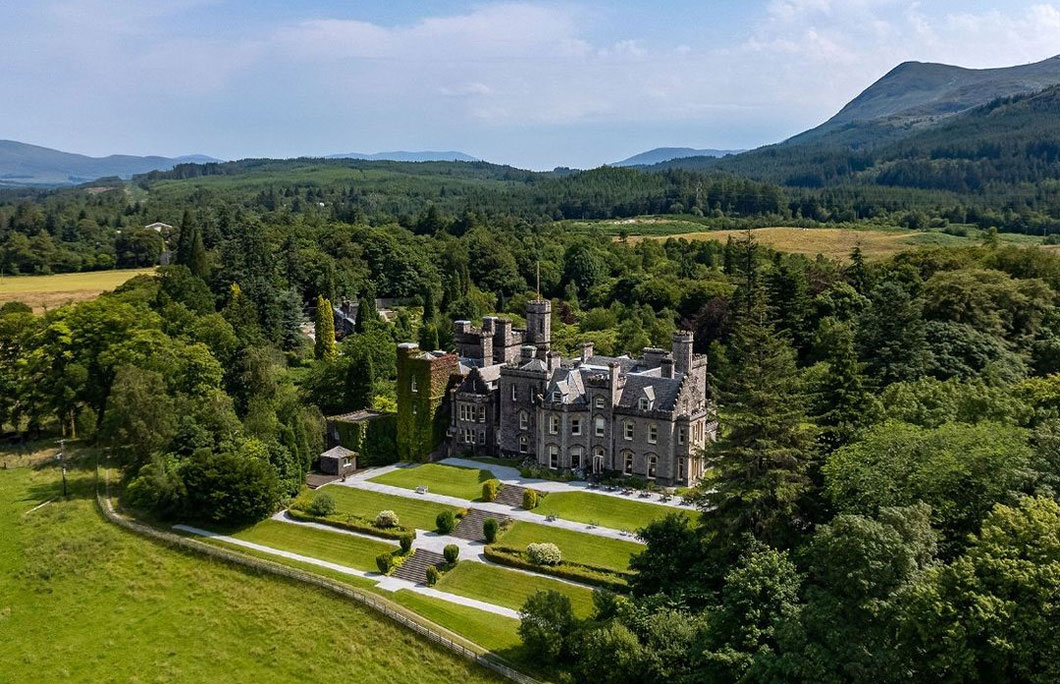 Nestled within the breathtaking scenery of Fort William, this iconic 19th century castle not only oozes captivating history, but also stands as the definition of luxury. Inverlochy Castle allows guests to escape reality within its powerful walls, and indulge in impeccable service as well as glamourous facilities. The opulent rooms offer a lavish experience with its romantic decor, rich fabrics and antique furniture. Despite having been meticulously restored, the castle still holds onto its historic charm, and beautifully blends it with modernity providing comfort for all visitors. The UK's highest peak Ben Nevis lies within close proximity, providing stunning views which command your attention.
Overall, Inverlochy Castle Hotel has the ability to capture your heart and take your breath away, offering a stay you will most definitely remember for life.
---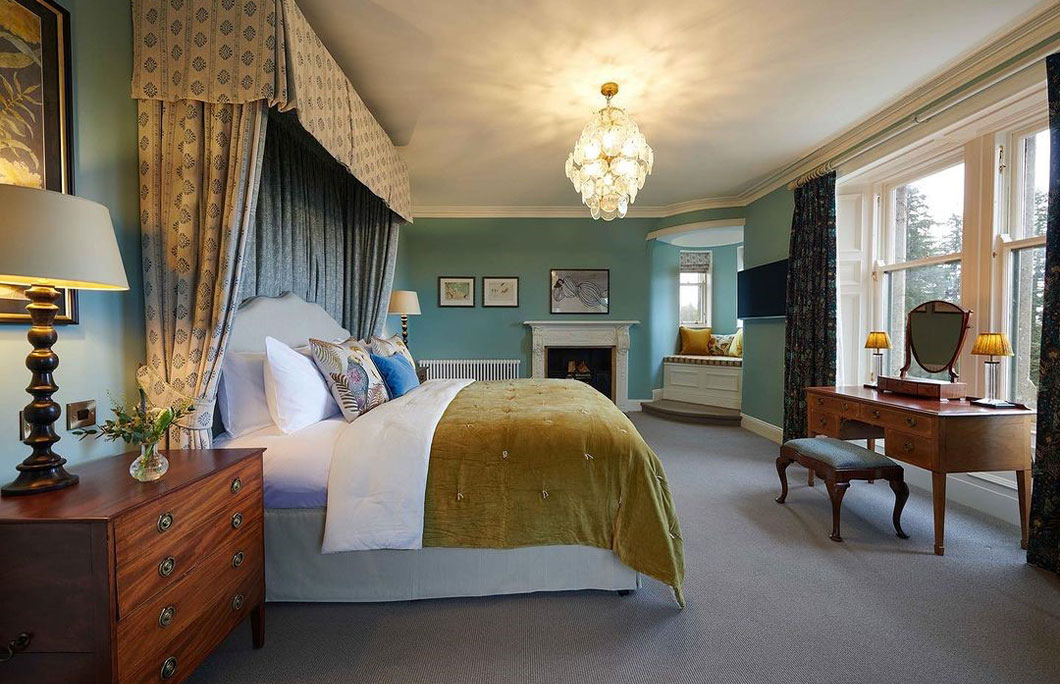 This luxurious treat also holds great celebrity status as it's owned by none other than British tennis icon Andy Murray. It's a 19th century country house situated amongst expansive grounds and lush gardens, offering a tranquil escape. The hotel provides rooms and suites that exude sophistication and elegance, as well as picturesque views of the countryside. The culinary experience couldn't be better with the hotel's renowned gourmet dining. Delight your taste buds with creatively crafted dishes prepared by celebrated chef Albert Roux. Tuck into his delicious cuisines cooked with the finest locally sourced ingredients.
Now a hotel owned by Andy Murray wouldn't be complete without tennis courts! Alongside spa treatments, rich gardens and beautiful woodlands, guests are also able to enjoy a game of tennis.
With the combination of first-class dining, stunning surroundings and endless recreational activities, the Cromlix House Hotel provides a glamourous stay for guests to relax and re-charge before heading back to normality.
---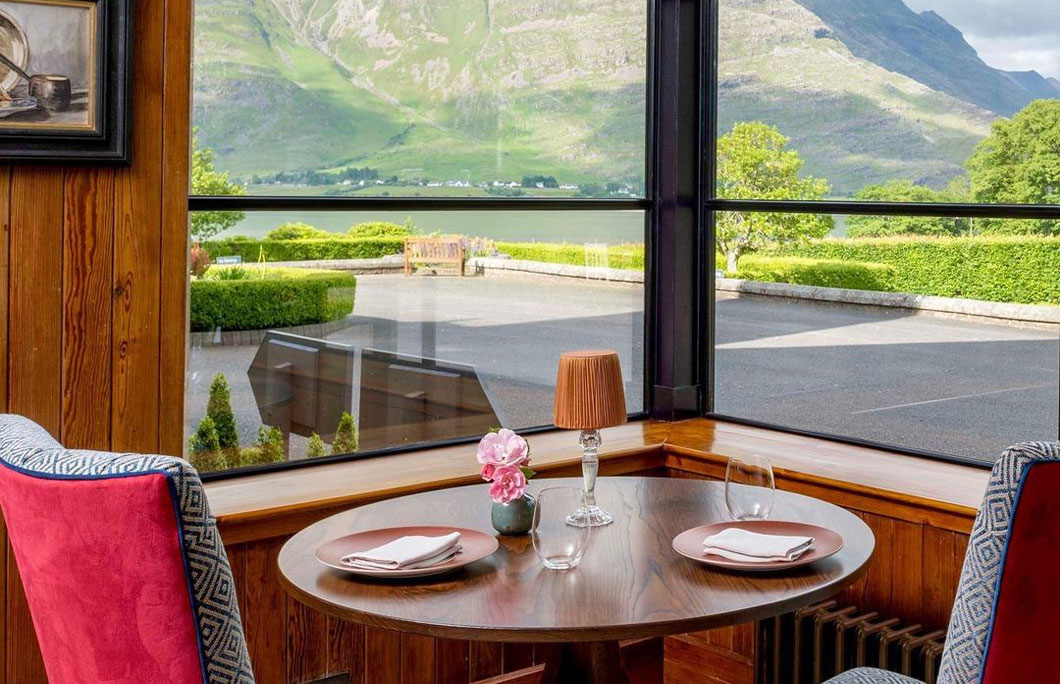 A stunning blend of luxury and natural beauty, The Torridon is the definition of timeless elegance. The range of lavish facilities attracts visitors looking to indulge in luxury, while the surroundings of dramatic mountains draws in those seeking outdoor adventure. The Torridon is the place to spoil yourself with fine dining, comfortable and glamourous suites, and breathtaking views that will have you instagramming for hours!
Nature enthusiasts have a plethora of outdoor activities to get stuck into, such as fishing, hiking, kayaking and biking. Food connoisseurs can savour the variety of exceptional flavours offered in the hotel's fine dining restaurant. While those simply looking to relax, can laze the day away within the stunning walls of the hotel, soaking in the majestic views.
The unique juxtaposition of wild adventure within the rugged terrains of the Scottish Highlands, with luxury, glamour and opulence, makes The Torridon an incredibly attractive place to stay.
---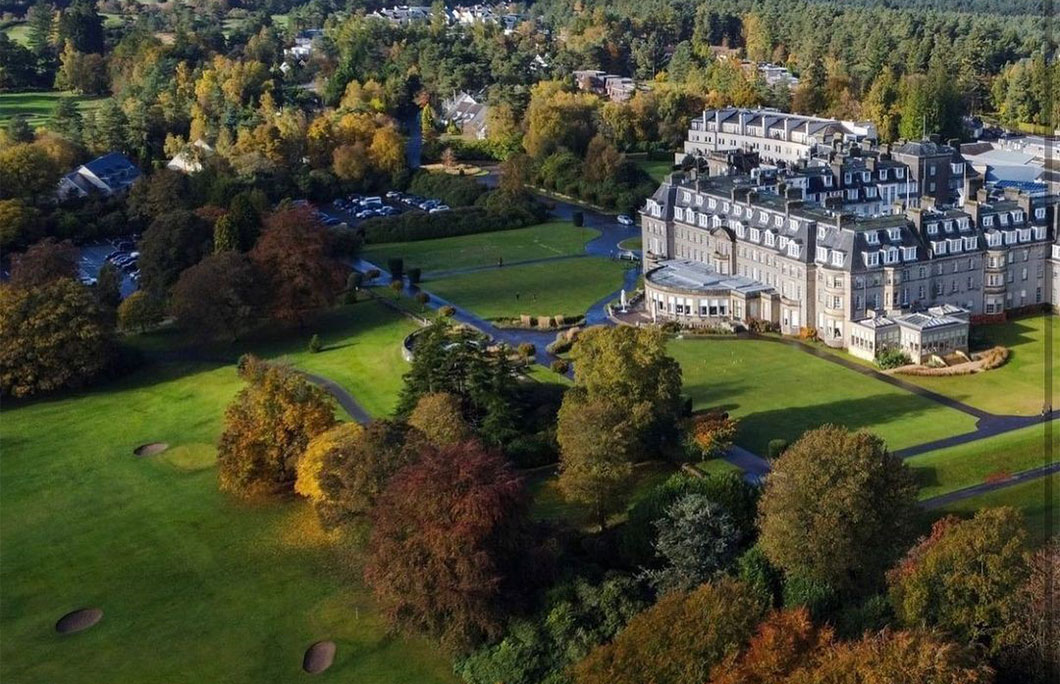 This historic estate is set against a backdrop of rolling hills and lush countryside. The picturesque landscapes have given the resort a luxurious charm, drawing in visitors from far and wide. Known for its championship golf courses and first-class amenities, Gleneagles offers an exciting stay with plenty to do. Outdoor activities such as horse riding, falconry and archery allow guests to immerse themselves in nature, and get a taster of the Scottish countryside. The rooms and suites have each been designed to take guests by the hand into a world of relaxation. The dining option are endless, including Scotland's only 2-star Michelin restaurant Andrew Fairlie.
Gleneagles is a great option for families with their dedicated activities to keep your children busy and happy. Throw them in the Kids Club, while you rejuvenate in the other luxurious facilities. With the option of both an active holiday or a serene escape, Gleneagles is sure to more than satisfy its guests.
---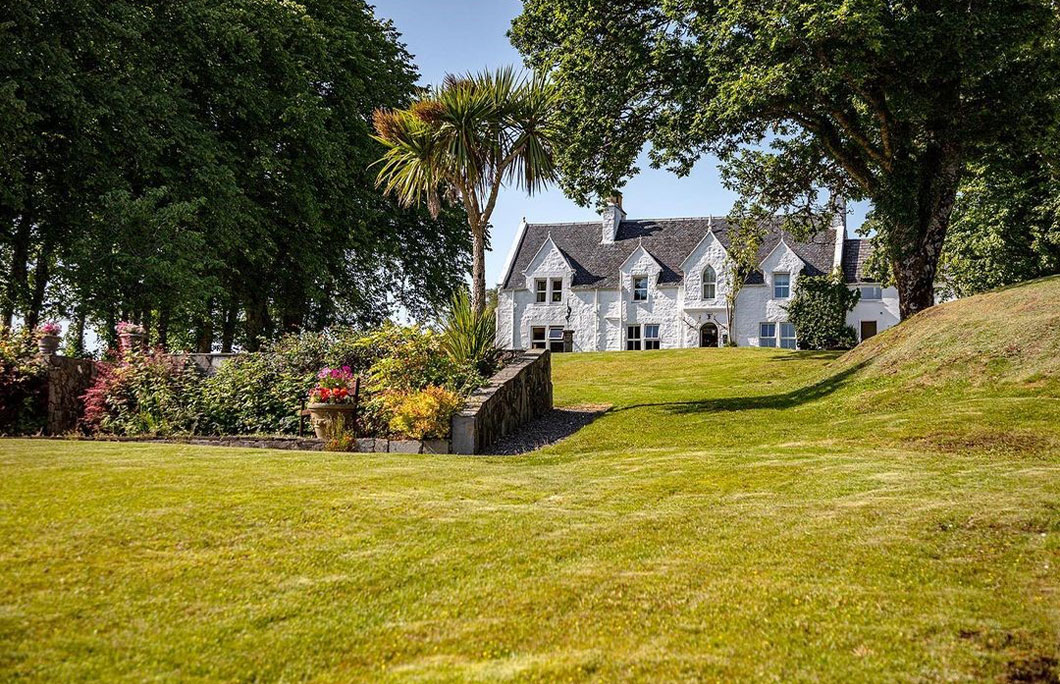 Cosily resting by the blue sea and surrounded by stunning landscapes of the Isle of Skye, lies a heavenly lodge waiting to shower you with impeccable Scottish service. Originally a 17th-century hunting lodge, this family-owned country house hotel offers the most elegant of rooms. The traditional charm and contemporary style will have you feel right at home. One of the many perks of being close-by to the sea is the access to delicious seafood. Kinloch Lodge is renowned for its gourmet dining, spoiling their guests with their fresh local cuisines served in their Michelin-starred restaurant. Nature lovers will be giddy with joy once they lay eyes on the exciting hiking trails, picturesque lochs, and the island's iconic geological formations.
Those seeking a cosy sanctuary, with an adventurous edge, couldn't pick a better choice than Kinloch Lodge
---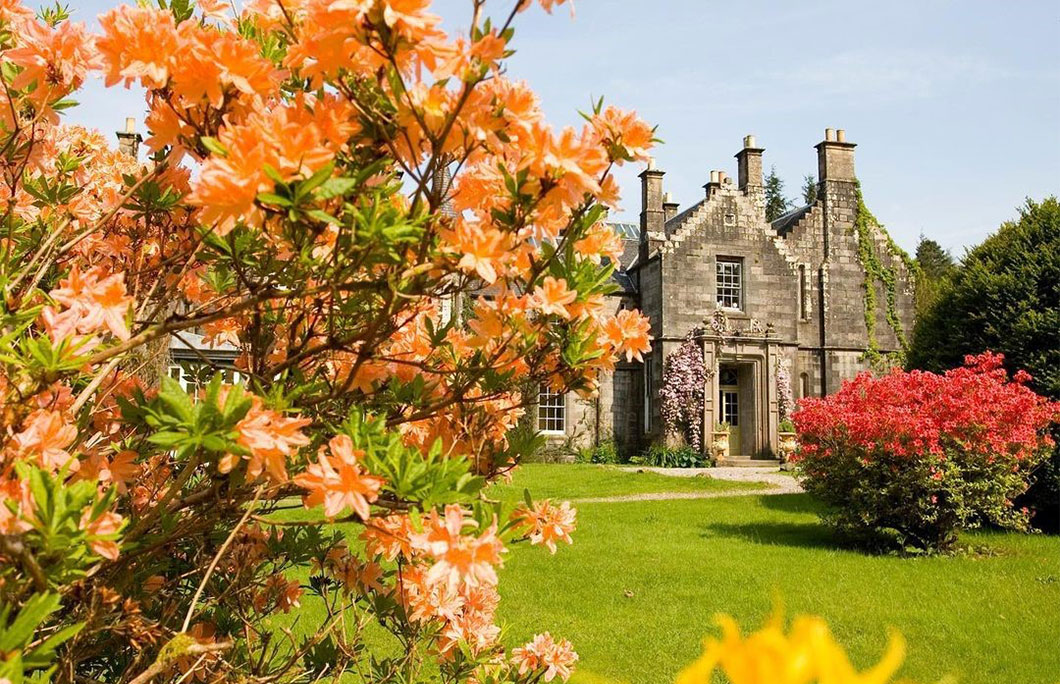 This hidden gem is a haven for natural beauty and sophisticated luxury. It's a perfect retreat for guests seeking a relaxing retreat to unwind and take a break from the hustle and bustle of life. The Ardanaiseig boasts history dating back to the 19th century, which is reflected in the charm and elegance of the building's periodic features. You're blessed with beautiful views of the loch, and an escape into the woodlands. Each room and suite have been uniquely designed, creating a cosy atmosphere to snuggle all your worries away.
Dining is a sophisticated and classy experience being seated in a historic room overlooking the loch offering the most picturesque views. The creatively curated meals will have you eating with your eyes before your taste buds savour the delicious flavours.
Outdoor activities such as fishing, boating, and hiking will have you exploring the scenery for hours. With plenty to do and enjoy whilst engulfed in beauty, Ardanaiseig Hotel makes for a memorable stay.
---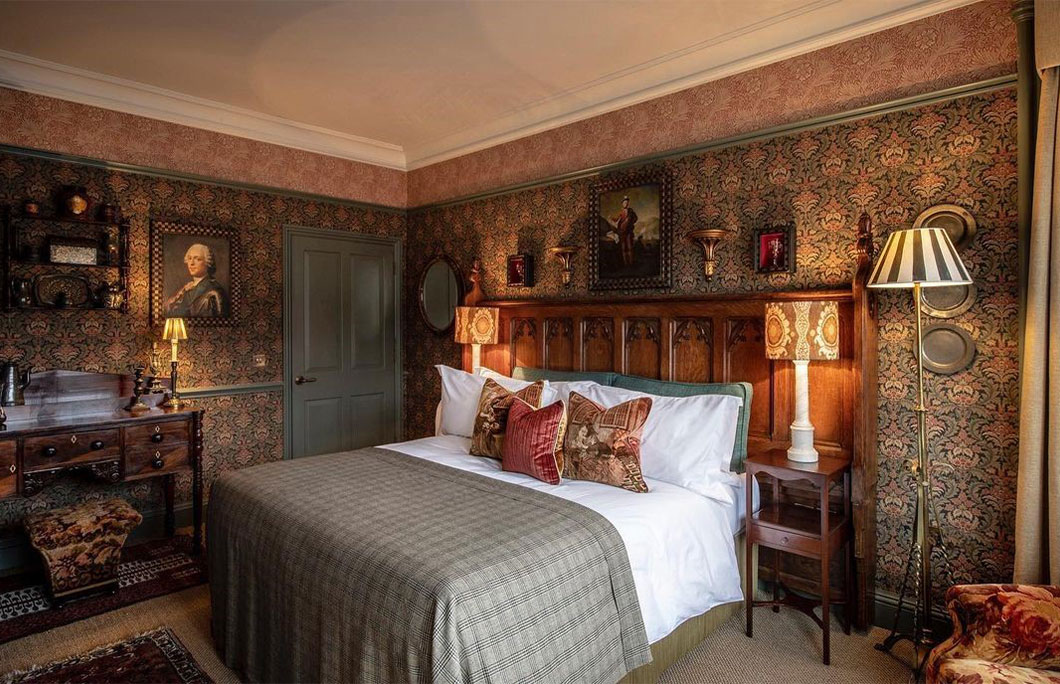 Nestled within the charming village of Braemar, this charming 19th century historic inn offers a stay that will have you living your biggest fantasy. The interior is the epitome of elegance, blending the artwork and artefacts of the culture and heritage of the region. The uniquely decorated bedrooms and suites merge comfort and artistry with their impeccable designs. Dining is an extravagant experience with locally sourced dishes that feature the bounty of the Scottish landscape.
The hotel overall is simply a masterpiece of a design, lovingly embracing you into its traditional charm. Guests can enjoy an authentic Scottish experience, by immersing themselves into both culture and luxury.
---