The 50 Best Places For Fries In Europe
Before we get into the details of where to find the tastiest fries in Europe, we should probably address what people call them: Chips? French Fries? Frites? Deep fried potatoes have lots of different names and styles around Europe.
Thin and crispy? Thick cut? Double fried? Triple fried? They come in all shapes and sizes, and we all have our favourites, so narrowing it down the the Top 50 French fries in Europe was no easy task.
One thing we can all agree on is that they are absolutely delicious. From crispy Belgian frites to chunky chips, these are the goddamn best fried potatoes in Europe. Do let us know your own personal favourites in the comments below…
The best French Fries in Europe, How do these rankings work?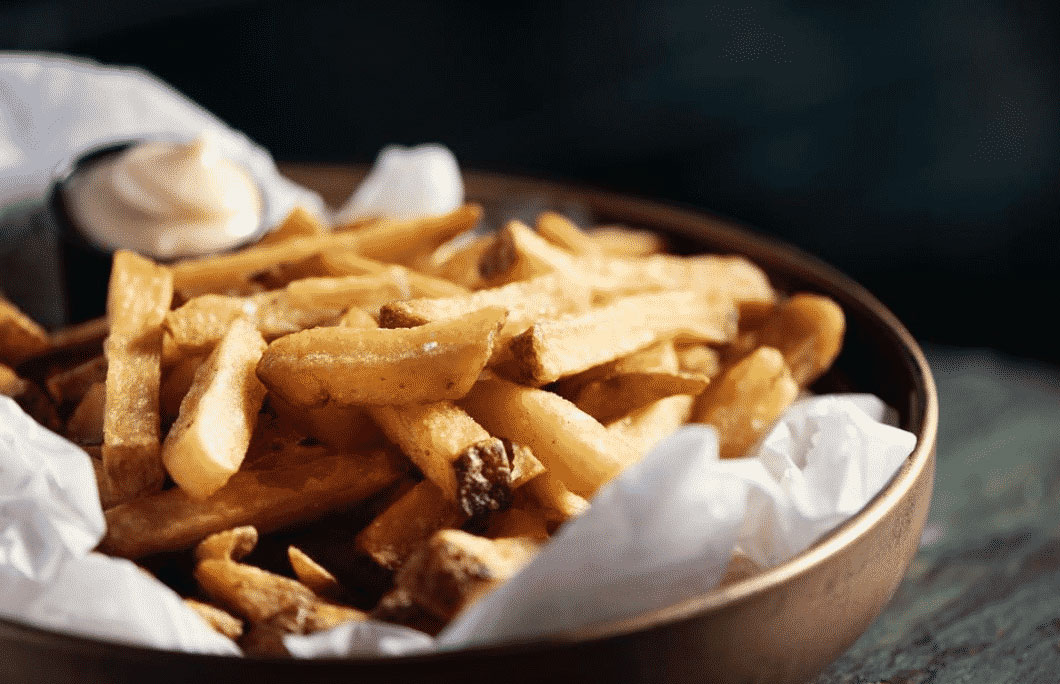 50th. Grizzl – Amsterdam, The Netherlands
They place huge emphasis on sourcing the best ingredients here, and that is especially true when it come to their potatoes. Wonderfully crispy and served with delicious homemade sauces.
---
49th. Bacoa Burger – Barcelona, Spain
It might be the burgers that first draw you in and get your attention, but the fries are the true start of the show. Thin and perfectly crispy, they are fried to absolute perfection.
---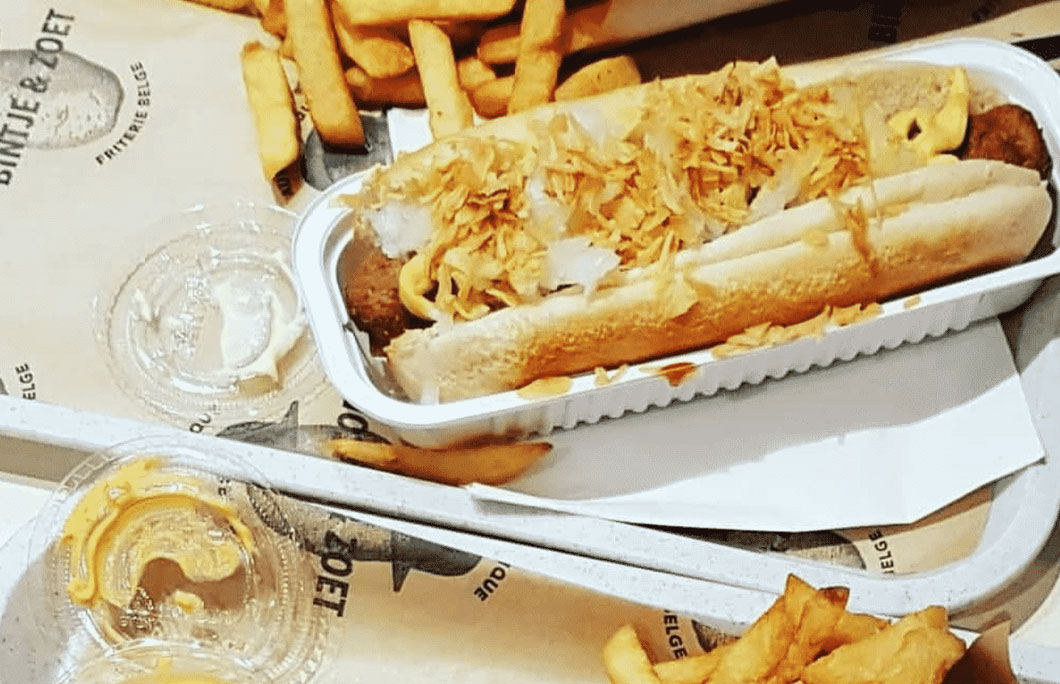 48th. Bintje & Zoet – Lyon, France
In a city that is absolutely obsessed with food, these Belgian-style fries are a bold statement and stand tall in terms of flavour. Bintje & Zoet do large portion sizes, so you'll want to come with a serious appetite.
---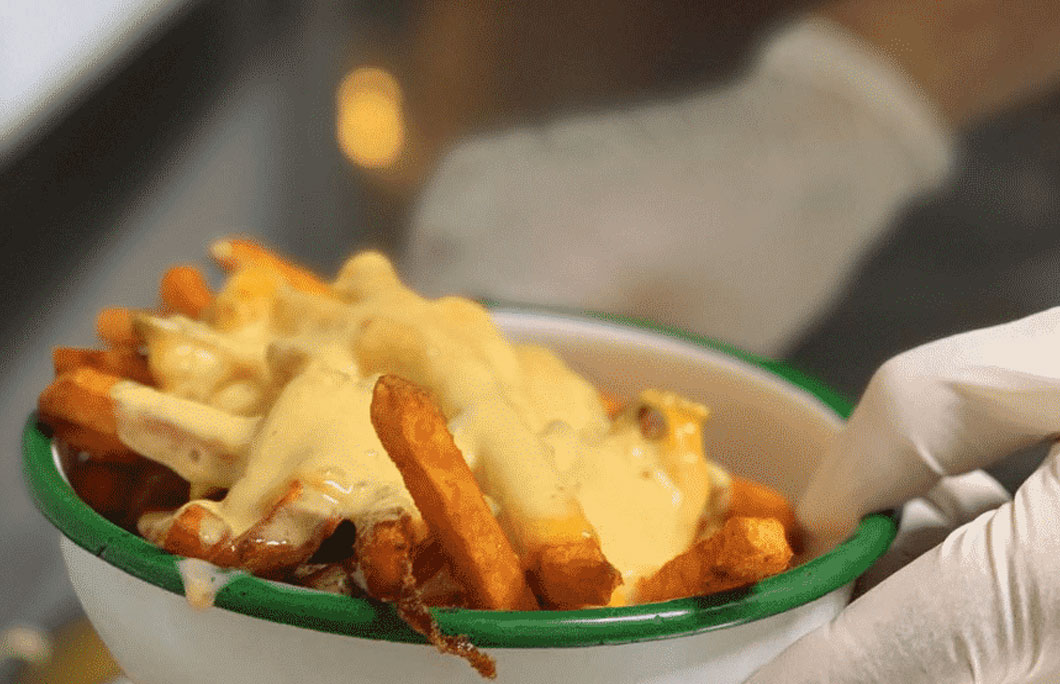 47th. Burgeramt – Berlin, Germany
They hand cut the fries and serve them up in large bowls, with some of the tastiest sauces you could ever imagine. Although there's lots of other great items on the menu the fries here are a meal in and of itself.
---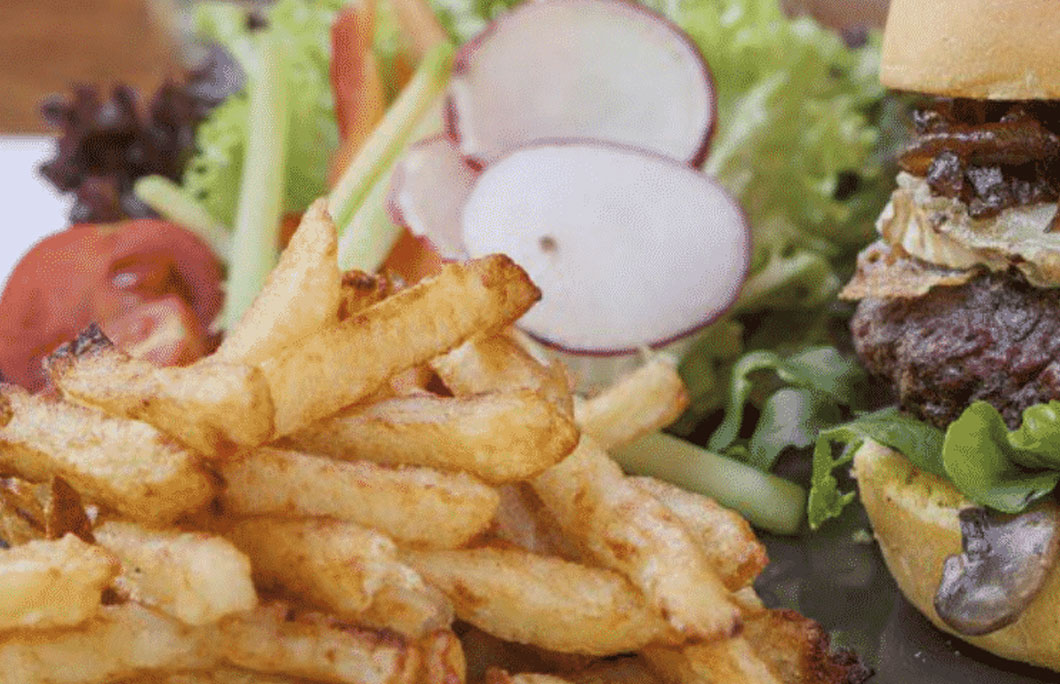 46th. Mama Roux – Athens, Greece
Double fried fries that are super crispy on the outside, but which retain that floury and soft texture when you bite into them. Easily the best chips in the country, and up there with the best French fries in Europe.
---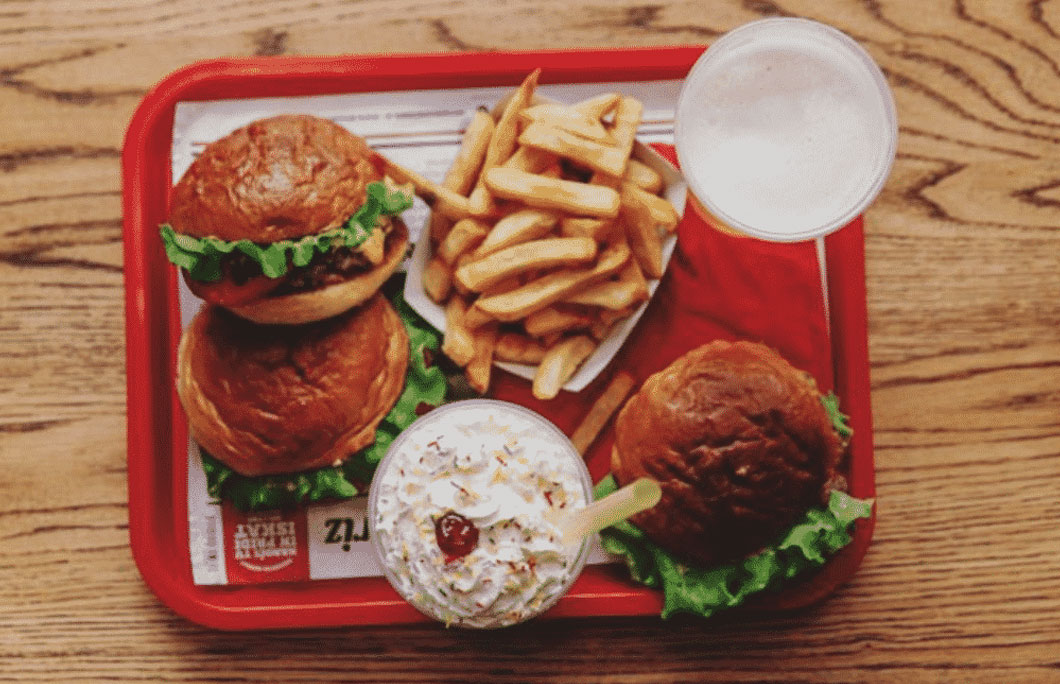 45th. Hood Burger Vič – Ljubljana, Slovenia
They focus on three key areas here: burgers, beer and really good fries. That is a seriously winning combination and although all the food is terrific, it is the fries that steal the show.
---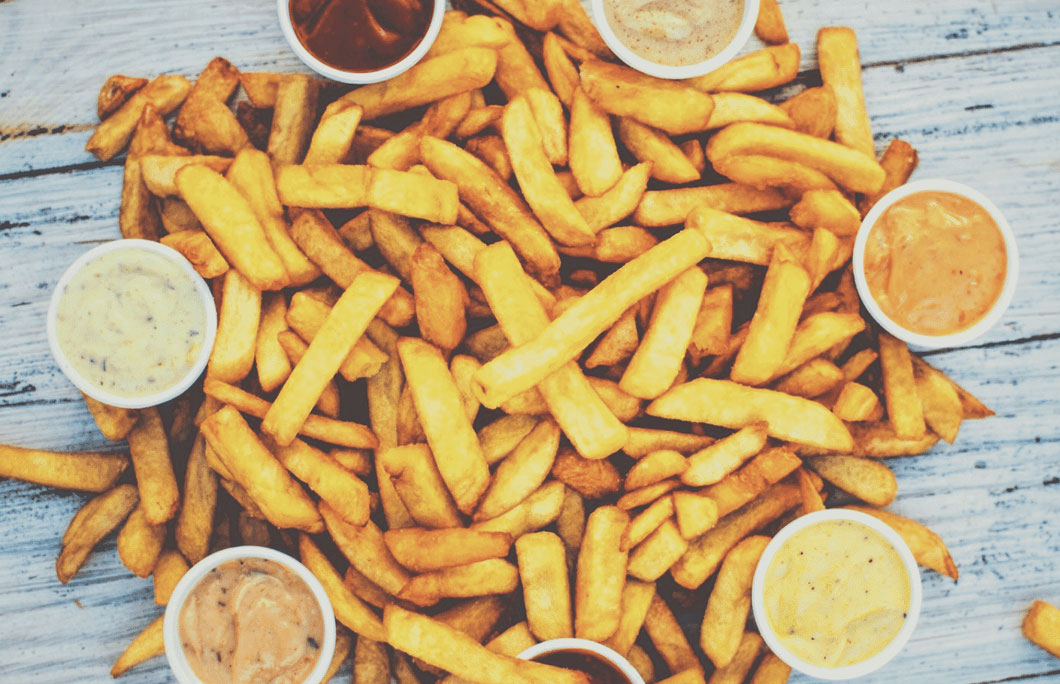 44th. Frytki Belgijskie w Krakowie – Kraków, Poland
This is a Belgian-style chips shop that serves up twice fried chips with a huge range of sauces. The only problem is that once you taste their chips you won't want them from anywhere else ever again.
---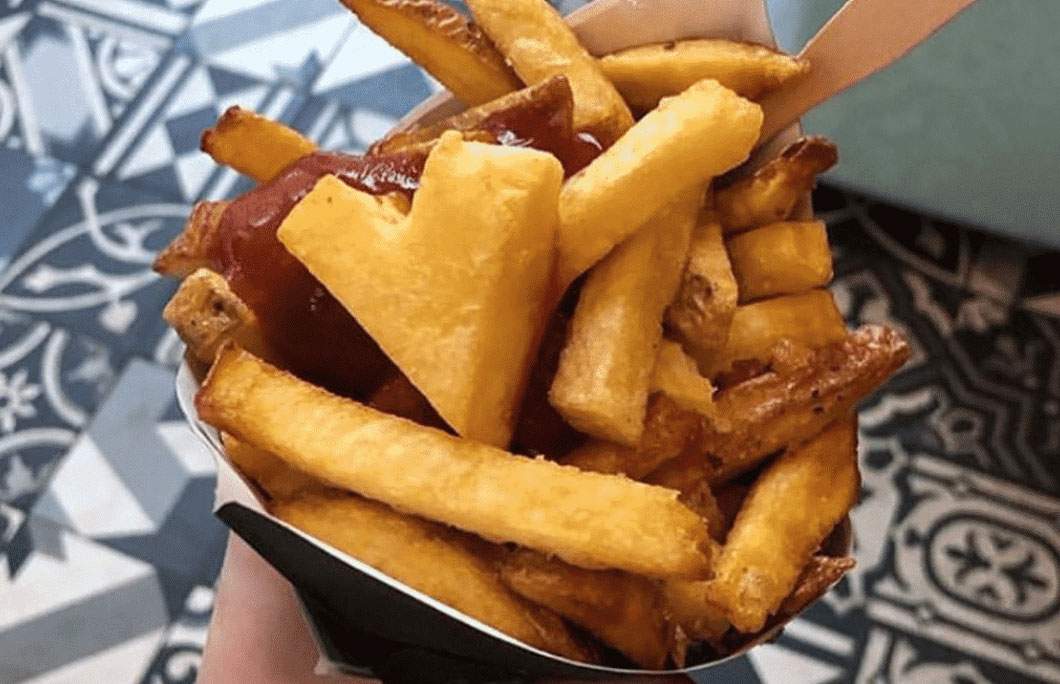 43rd. Frietboutique – Rotterdam, The Netherlands
Frietboutique is a small chain that are expanding around The Netherlands and who have some seriously passionate customers. These chips with one of their tangy sauces is all you need for a satisfying meal. You'll always leave with a big smile on your face.
---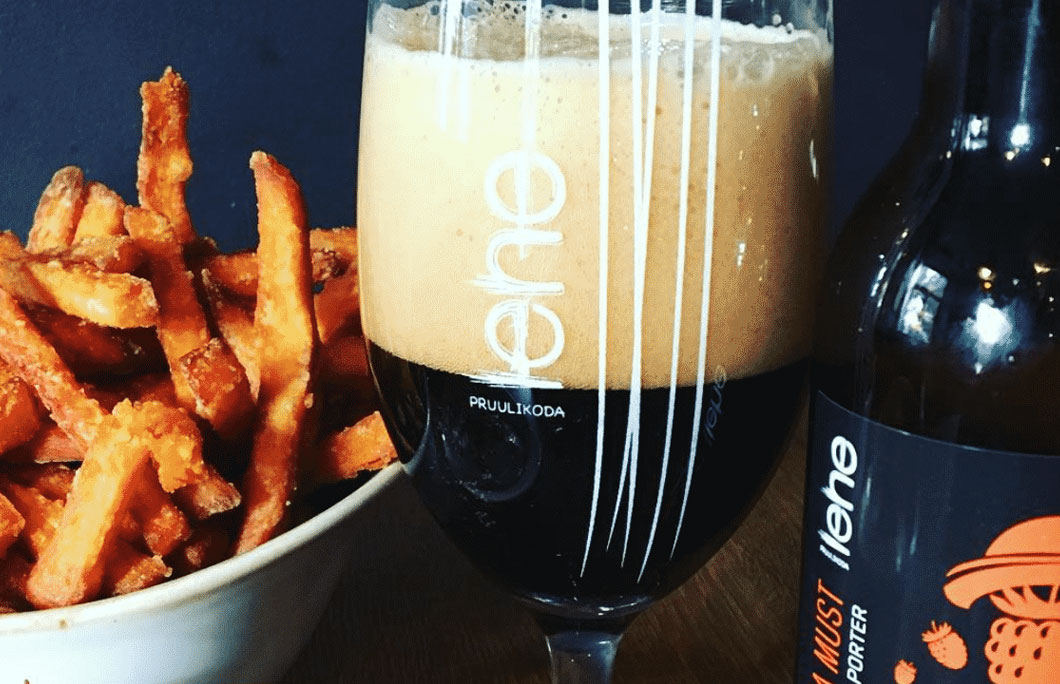 42nd. Estonian Burger Factory – Tallinn, Estonia
The burgers and beer are their calling card, but the fries are what will keep you coming back in a regular basis. They source the best potatoes and the end product is perfectly crispy and utterly delicious.
---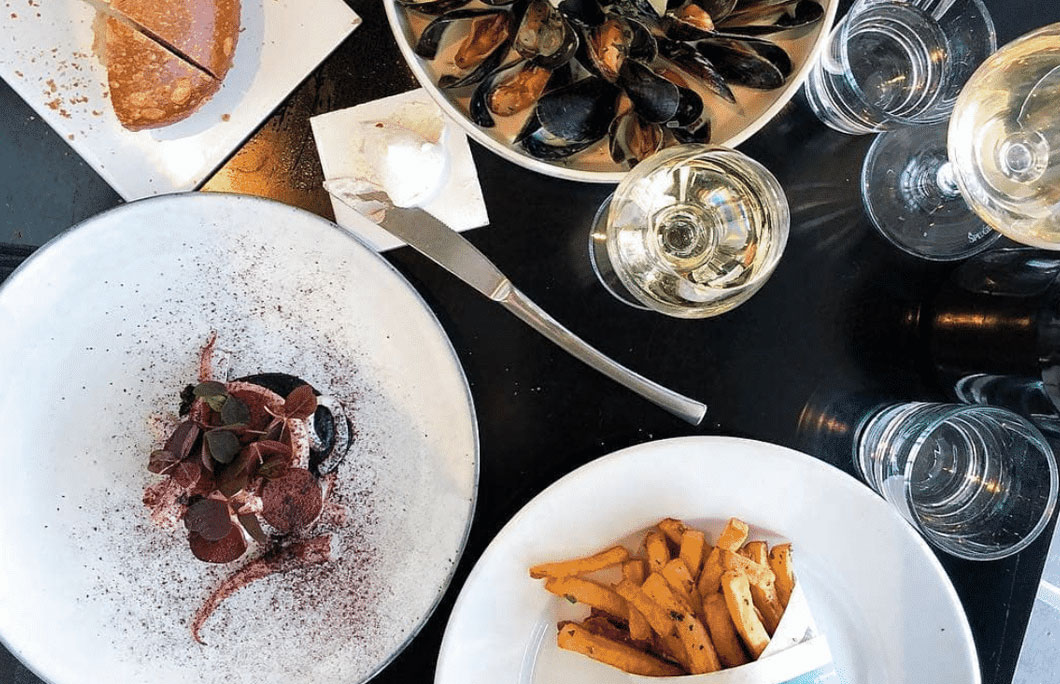 41st. Kødbyens Fiskebar – Copenhagen, Denmark
They are best known for their seafood and shellfish offerings but the chips are the perfect side dish for their wonderful food. Best eaten with a chilled glass of white wine. Absolute heaven.
---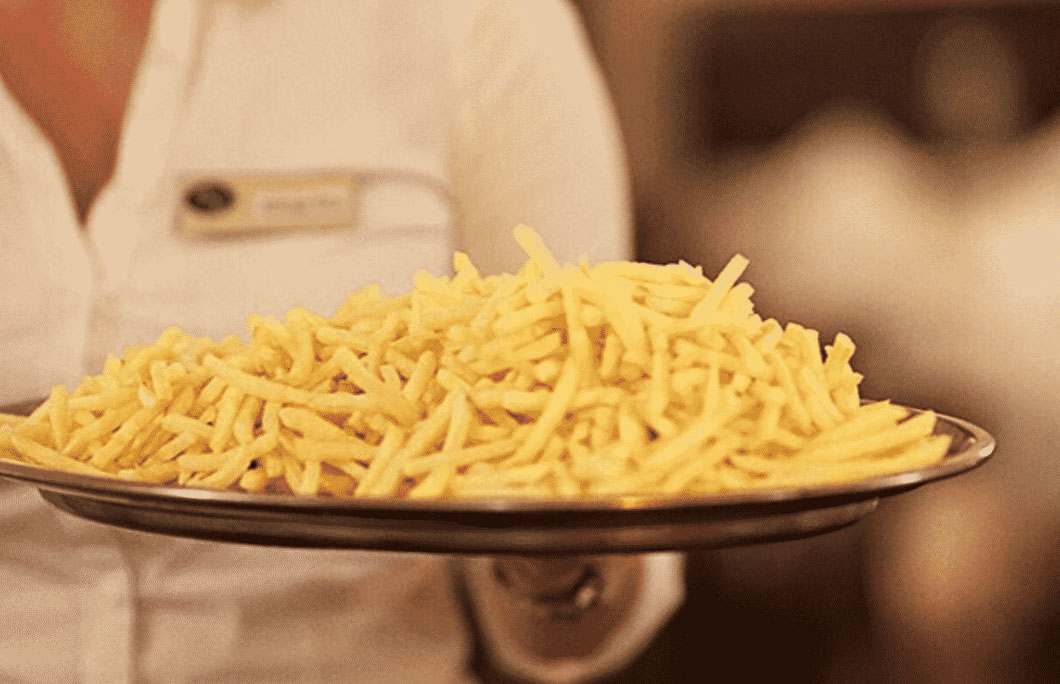 40th. La Brasserie de L'Entrecôte – Lisbon, Portugal
It's all about the steaks here but you get unlimited fries which are served from large platters at the table. Dunked into their house sauce, they are an absolute taste sensation. Thin, crispy and irresistible.
---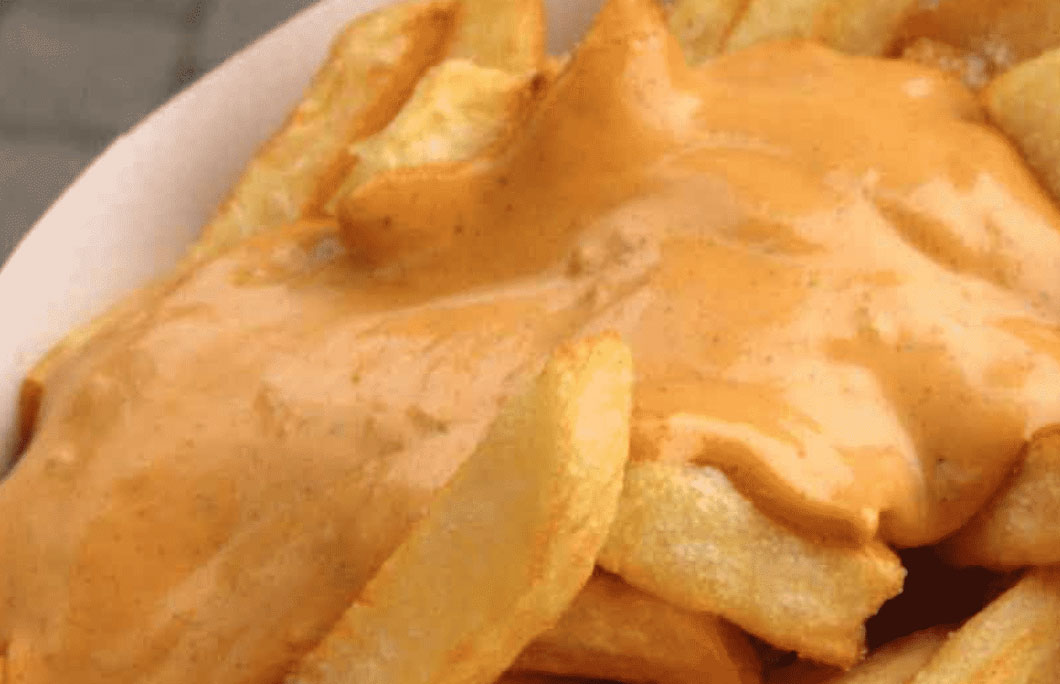 39th. Maison Antoine – Brussels, Belgium
The Belgians are known all over the world for their chips and this is one of the best spots in the country. You'll always find a queue outside ,which tells you everything you need to know about what the locals think.
---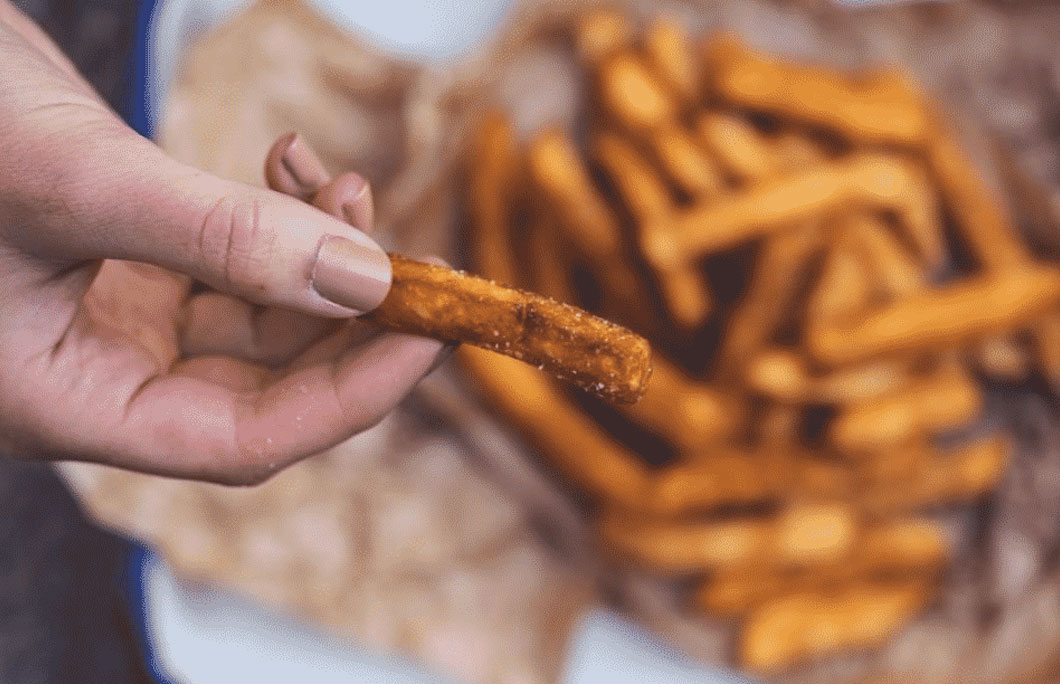 38th. Social Burgerjoint – Helsinki, Finland
Social Burgerjoint is best known for their burgers but the fries are every bit as good – if not better. Perfectly seasoned and crispy on the outside. As close to the ultimate chip as you are ever going to taste.
---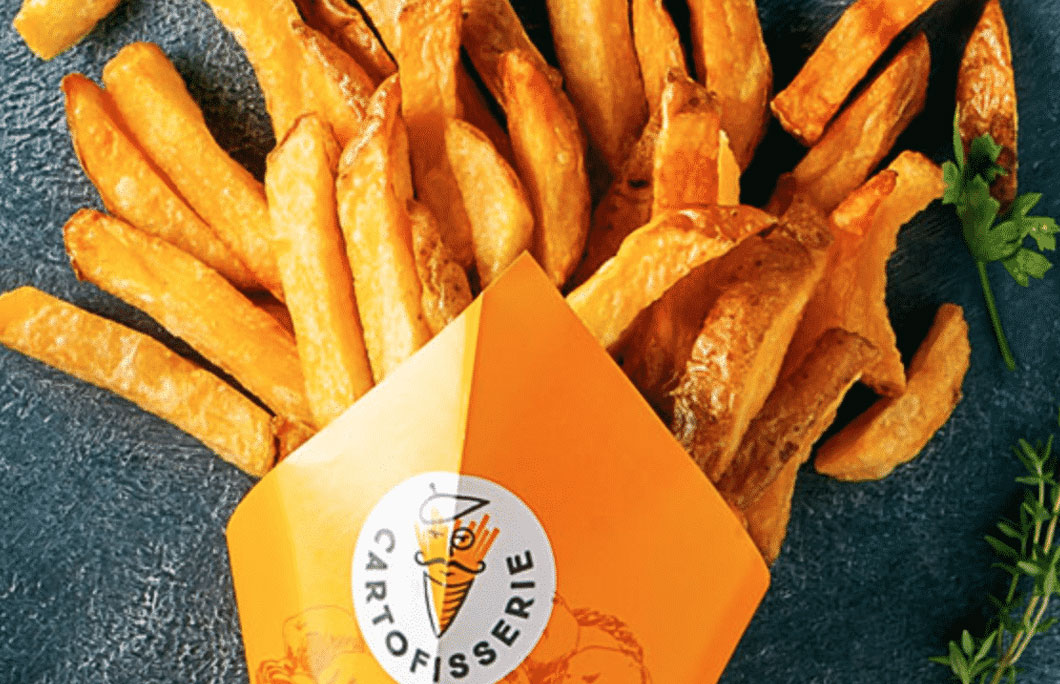 37th. Cartofisserie – Bucharest, Romania
Cartofisserie serve up some delicious grilled meats and fries in a street food style. It's all about the sauces that you dunk their wonderful double fried chips into. World-class.
---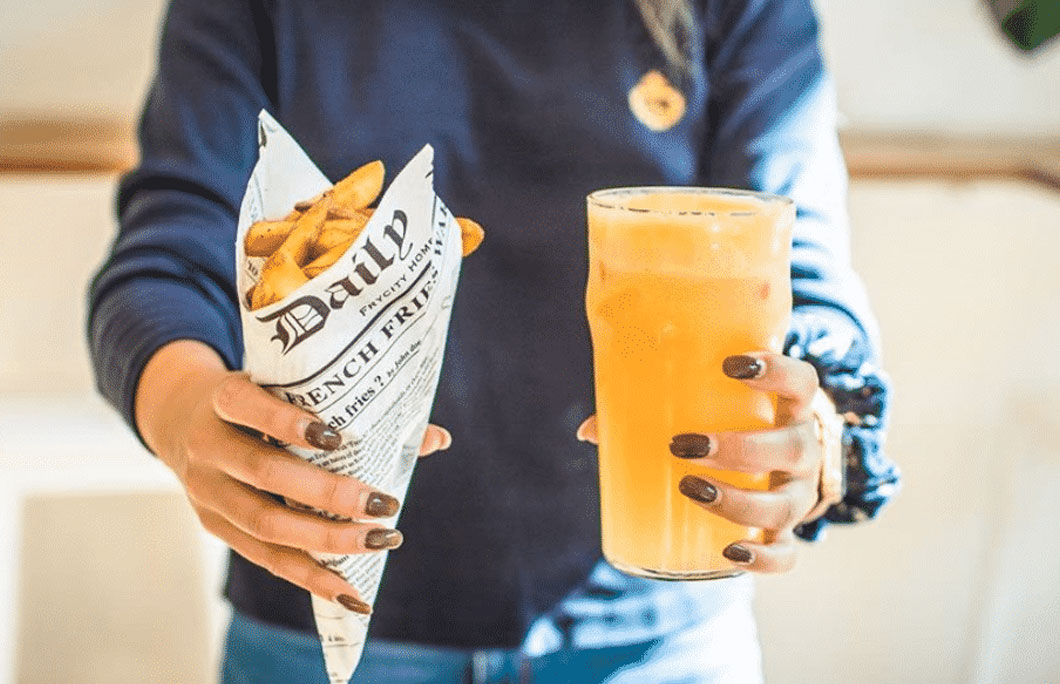 36th. Sousto Bistro – Prague, Czech Republic
They focus on sourcing the best local ingredients they can find, from local bread to Czech micro-brews, and serving it up with casual bar snacks. To be honest though, the chips are so good that you don't need anything else bar a little sauce to dunk them into.
---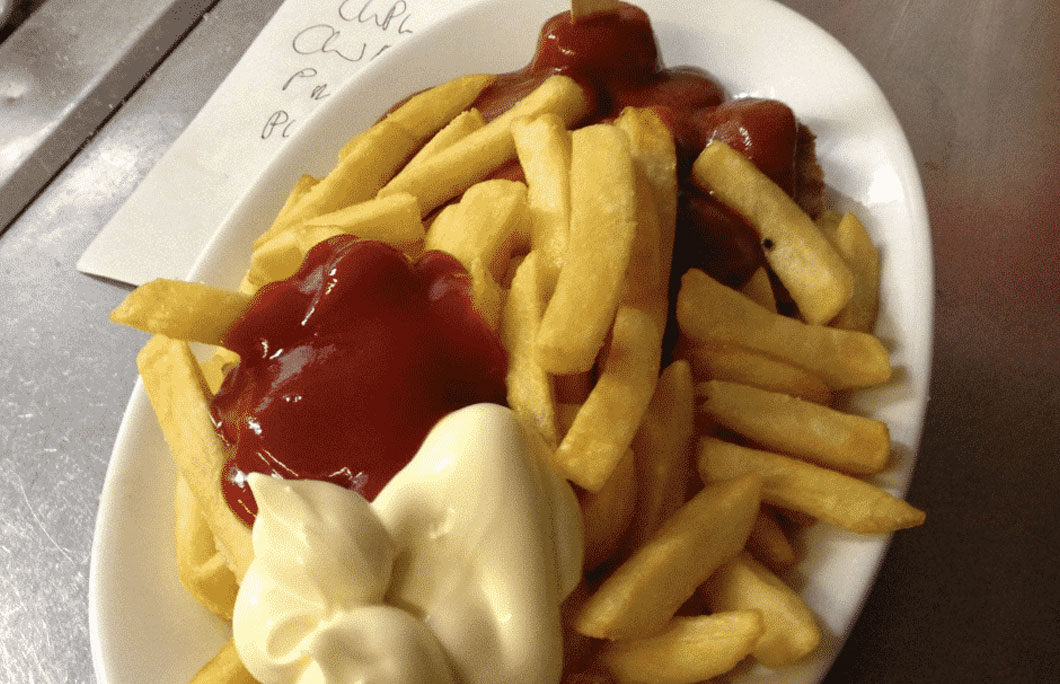 35th. Bergwolf – Munich, Germany
This is the perfect place to come either before a night out or on your way home with friends. The service is fast, the portions big and the fries tasty beyond belief. Thick cut and super fluffy.
---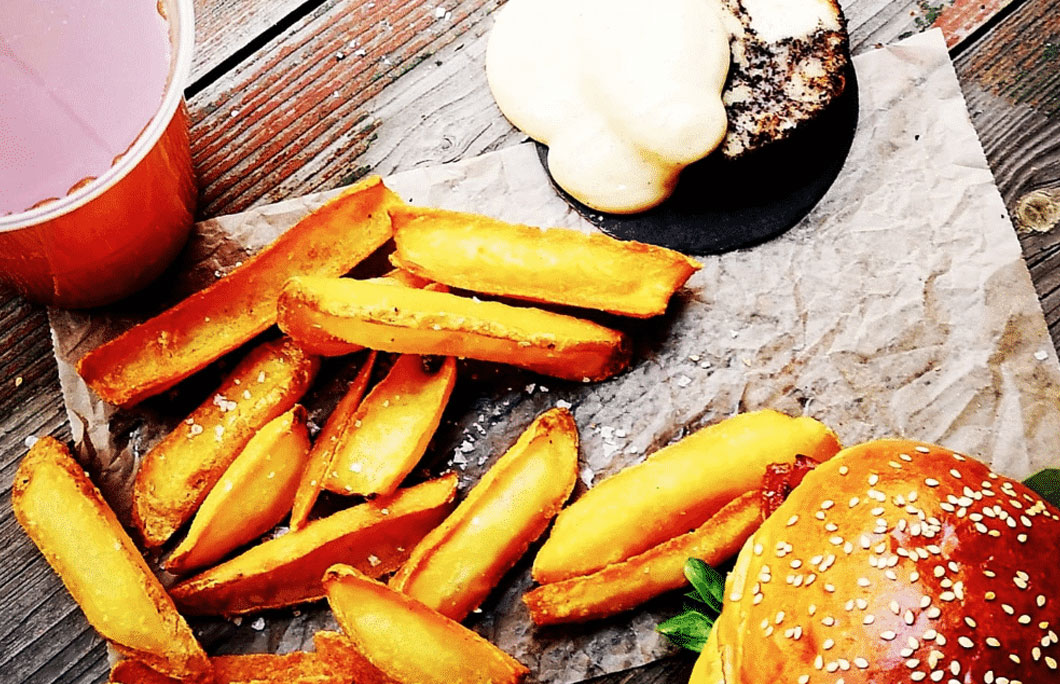 34th. W 35 – Budapest, Hungary
W 35 does huge burgers that they serve street food-style, with the fries coming in small cardboard servings. This is everything you could ever wish for in a chip, with the perfect crispiness married with wonderful sauces.
---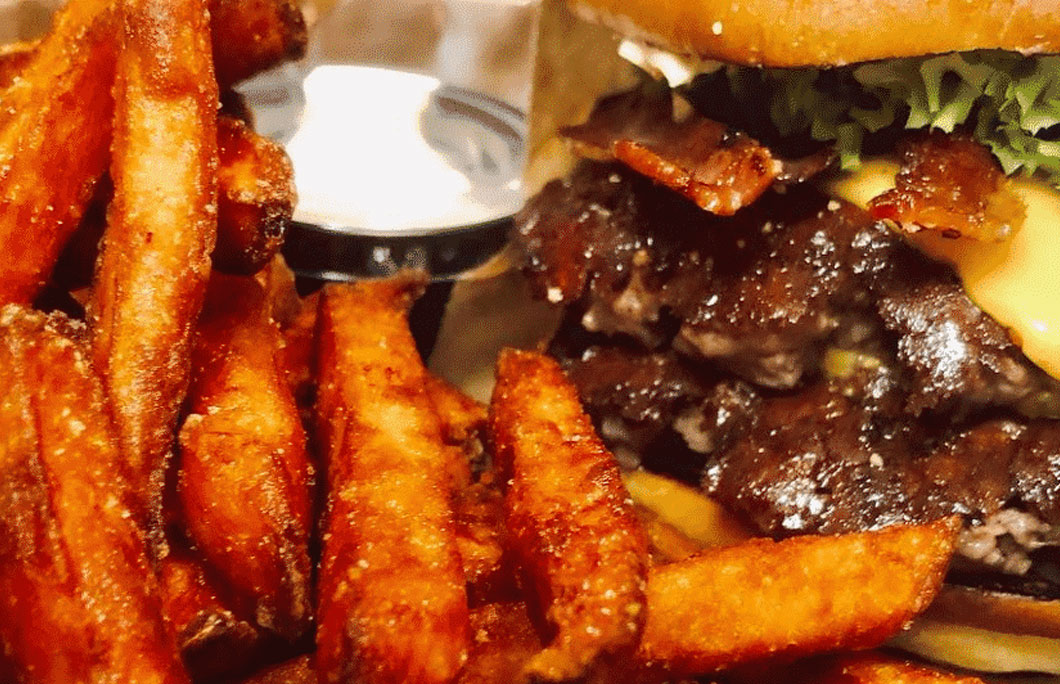 33rd. Franky's Kitchen – Stockholm, Sweden
They cook their fries twice to ensure they have that delicious crunchy exterior that is absolutely perfect to dunk into their house sauces. The burgers aren't half bad either.
---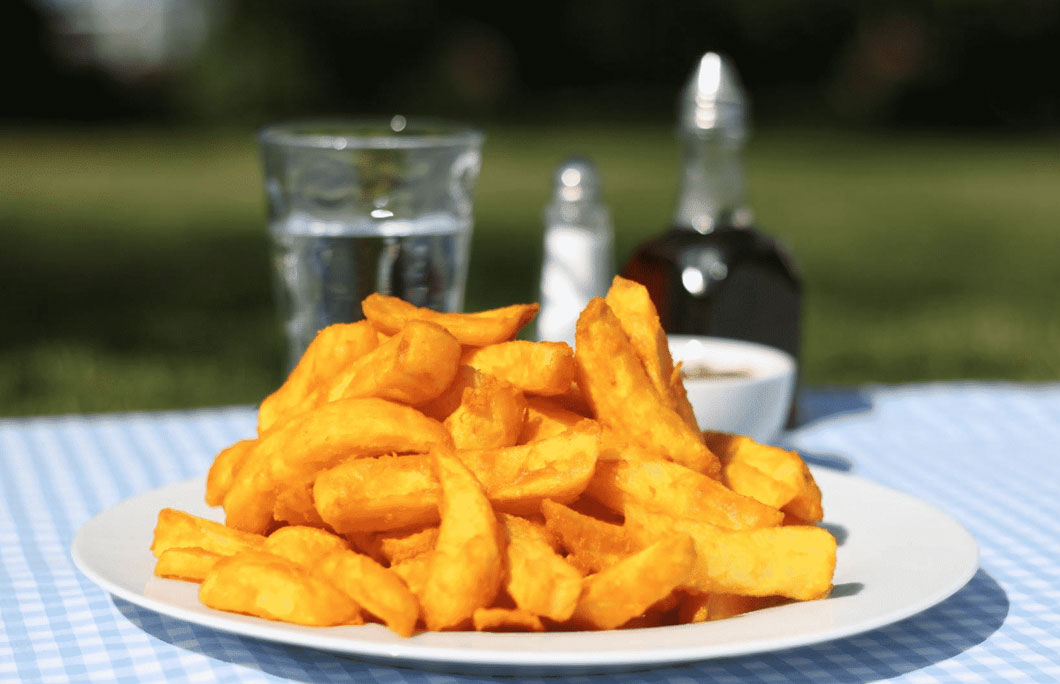 32nd. Krispies – Devon, England
Krispies won the best fish and chip shop for 2019 but they also serve burgers, sausages and homemade vegetarian dishes. It's all about the chips here though, because these beautifully crispy chips are the real deal.
---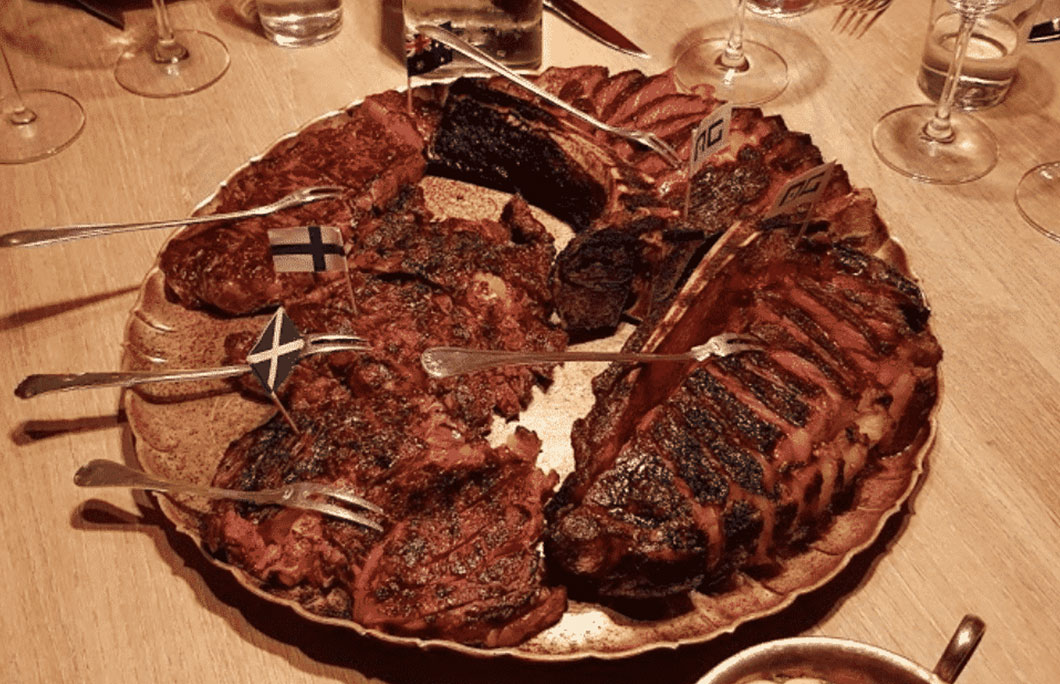 31st. AG – Stockholm, Sweden
AG is one of the best steak houses in the entire country where they also have some small seafood offerings. While the meat and fish is exceptional, they would be nothing without the chips, which are truly world class.
---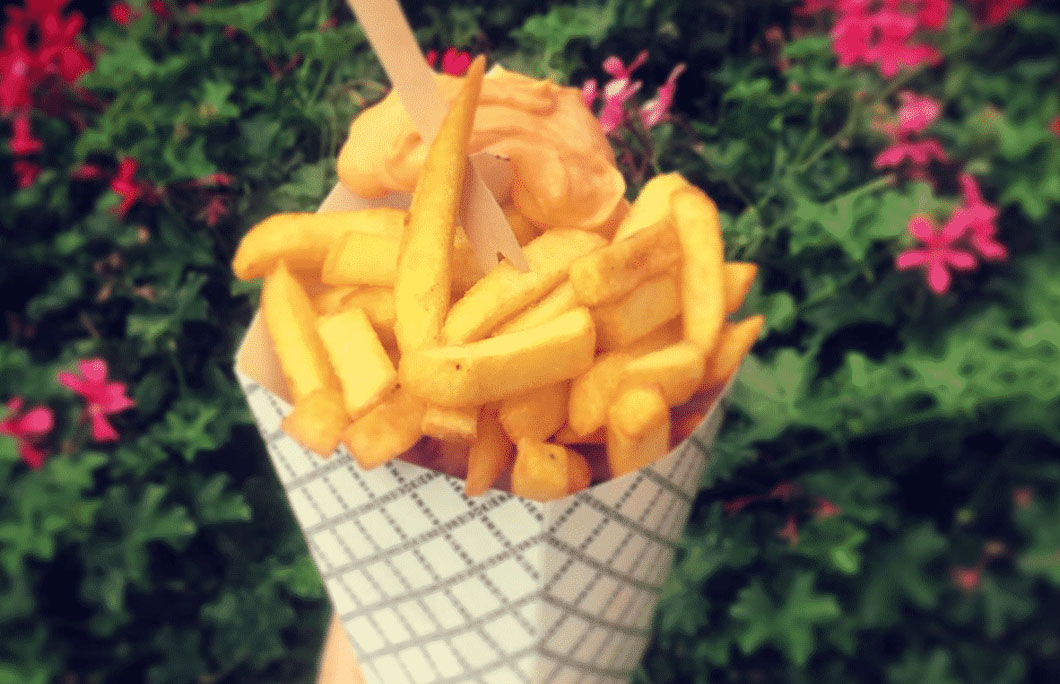 30th. OKIENKO – Warsaw, Poland
OKIENKO is best known for serving up two of the world best dishes: fries and churros. The chips are huge portions that are served in cone, with lashing of seriously tasty sauce. An absolute treat every single time.
---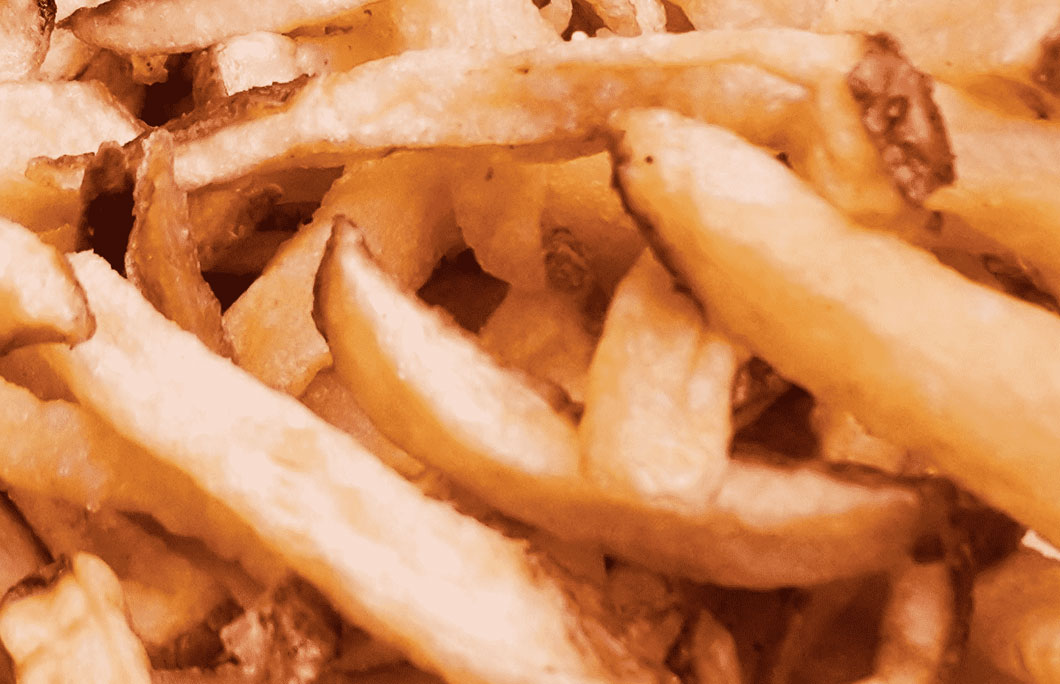 29th. Baobab – Milan, Italy
Baobab is a casual joint where they focus on creating really good burgers with the best possible ingredients. The fries are what will really capture your imagination though, as they are perfect every single time.
---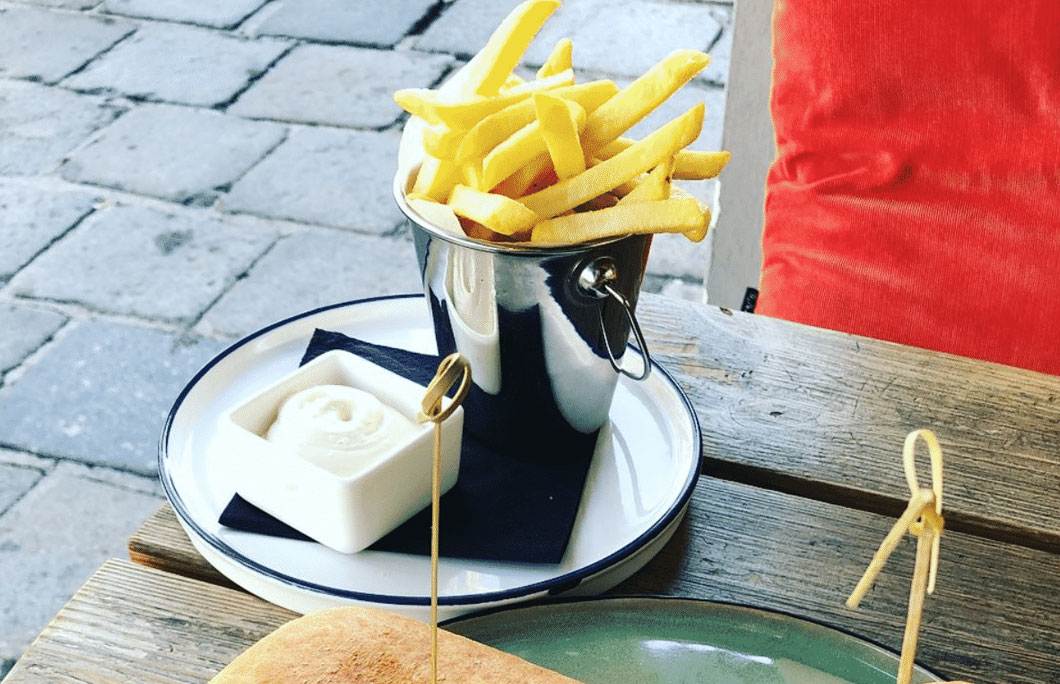 28th. Das Kolin – Vienna, Austria
Super modern food that is always pleasing on the eye, served up with a world-class wine list and friendly service. It isn't often that chips would overshadow a whole meal, but that is how good they are here.
---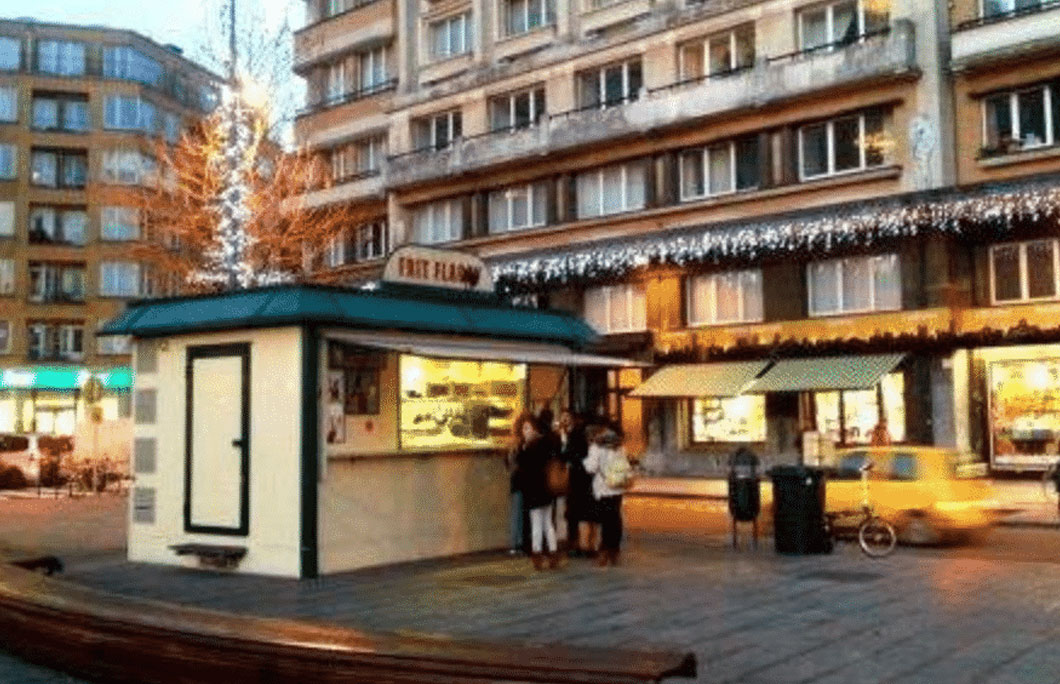 27th. Frit Flagey – Brussels, Belgium
The Belgians treat their French fries as importantly as a religion, or indeed their beer, which they are also famous for. This place nearly always has a queue. As soon as you taste the fries it isn't hard to see why it's one of the best places for French fries in Europe.
---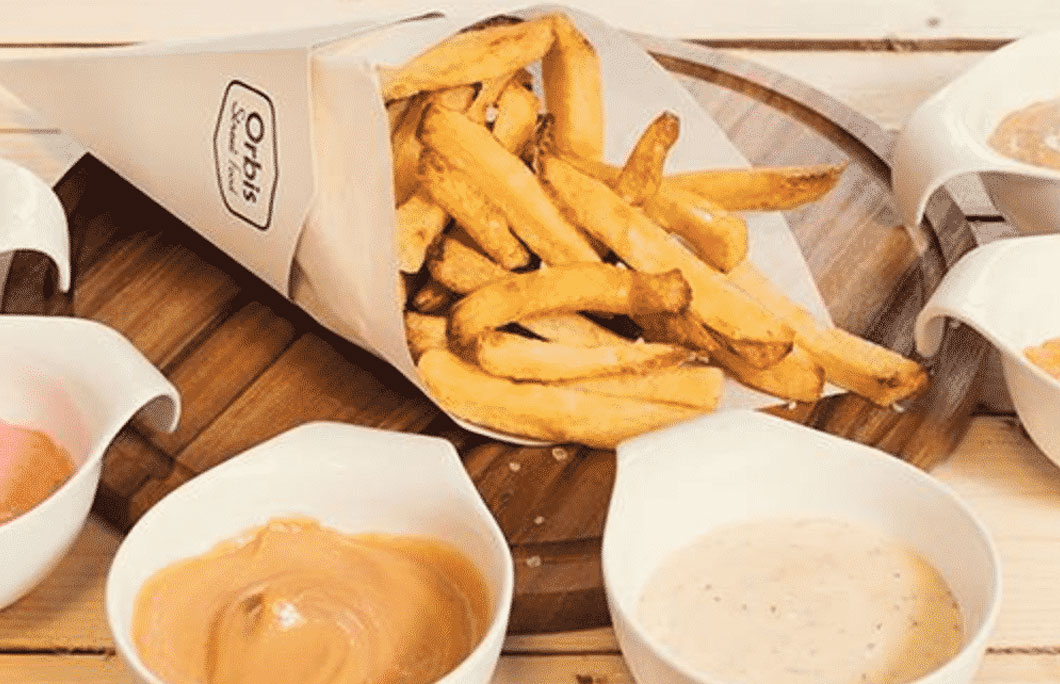 26th. Orbis Street Food – Bratislava, Slovakia
They are a street food operation that serve up wraps, burgers and grilled sandwiches, which are all perfectly complimented by their seriously good fries. The dipping sauces take things to another level.
---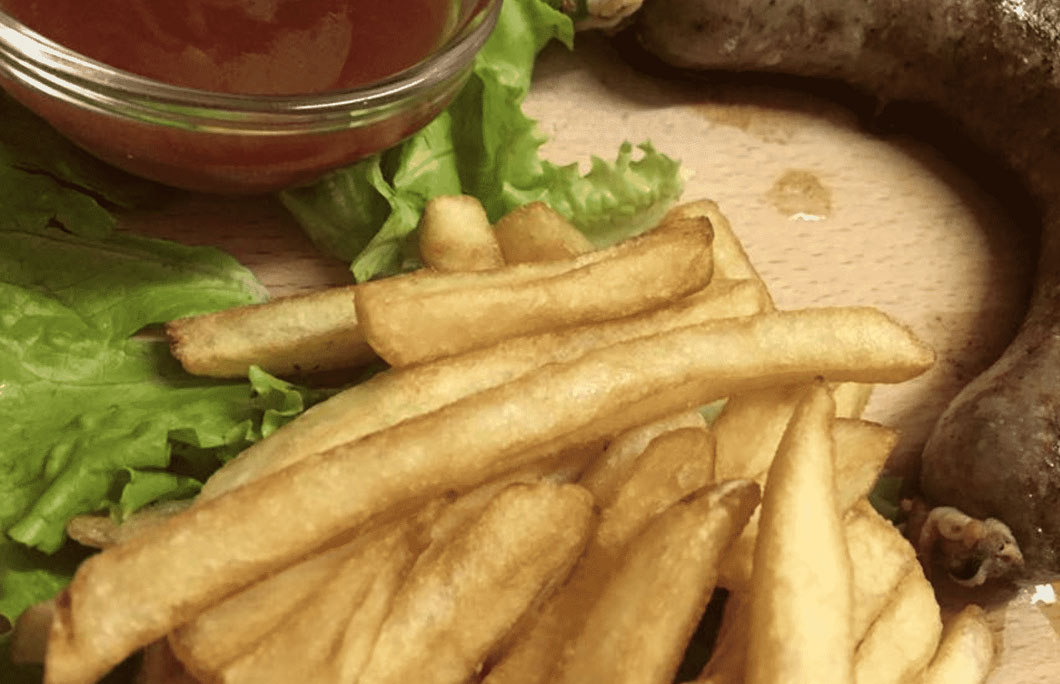 25th. Dŭrvenoto – Sofia, Bulgaria
This tasty restaurant is best known for their steaks and selection of grilled meats and sausages. None of the dishes would be as good as they were without the fries though, which are truly exceptional. Golden and perfectly salted.
---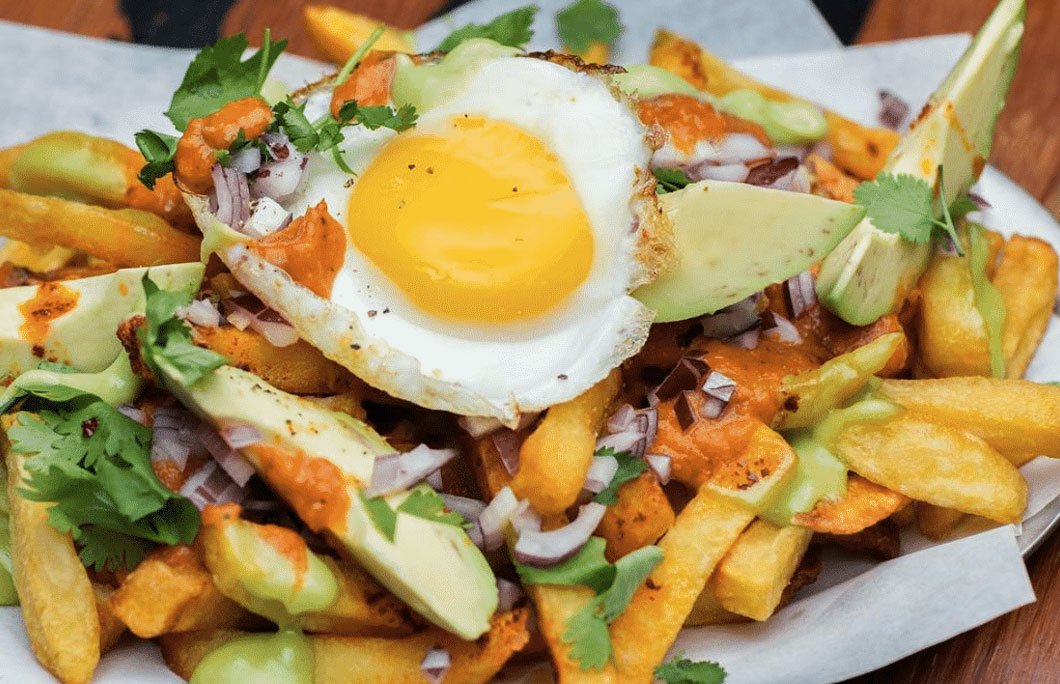 24th. Goldies – Berlin, Germany
Goldies has lots of creative options on the menu, where they load their wonderfully crunchy fries with superb fresh toppings. Turning the simple potato into the base of a super exciting meal.
---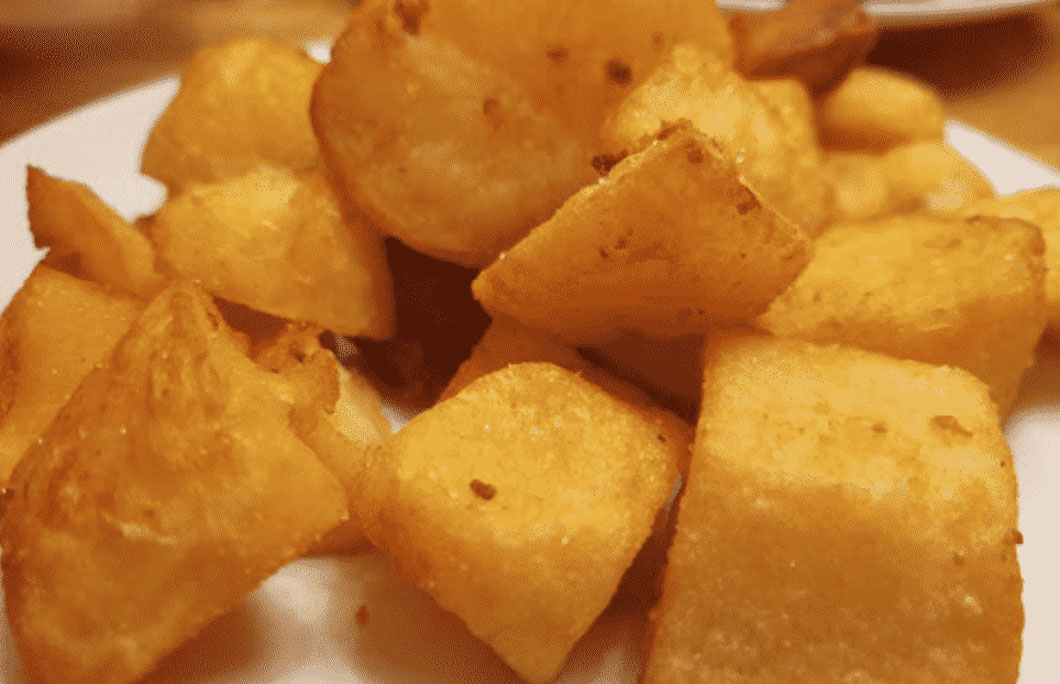 23rd. Figlmüller Bäckerstraße – Vienna, Austria 
This traditional Viennese restaurant is all about the Schnitzel, but their chunky steal fries are top notch. Super friendly service, large portions and some of the tastiest fries you will ever set your hands on.
---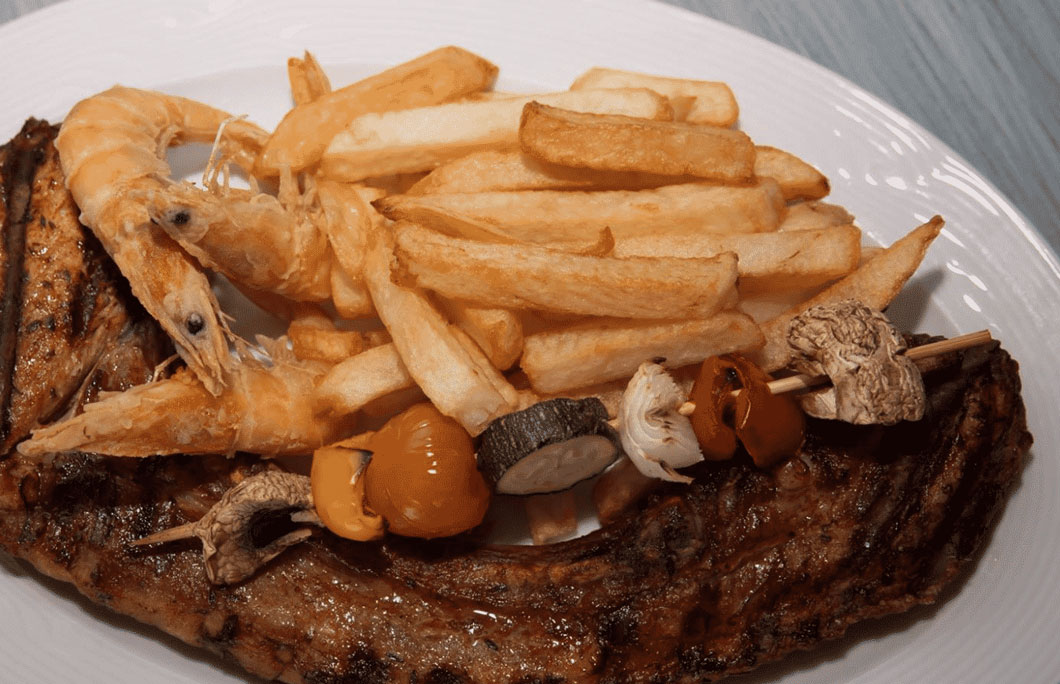 22nd. Santa Marina Fish And Chips – Cyprus
They cook up some great fresh locally caught seafood, as well as having some delicious grilled meats and steaks on the menu. For a super treat have the surf and turf with the fries; prepare to drool when you set eyes on it.
---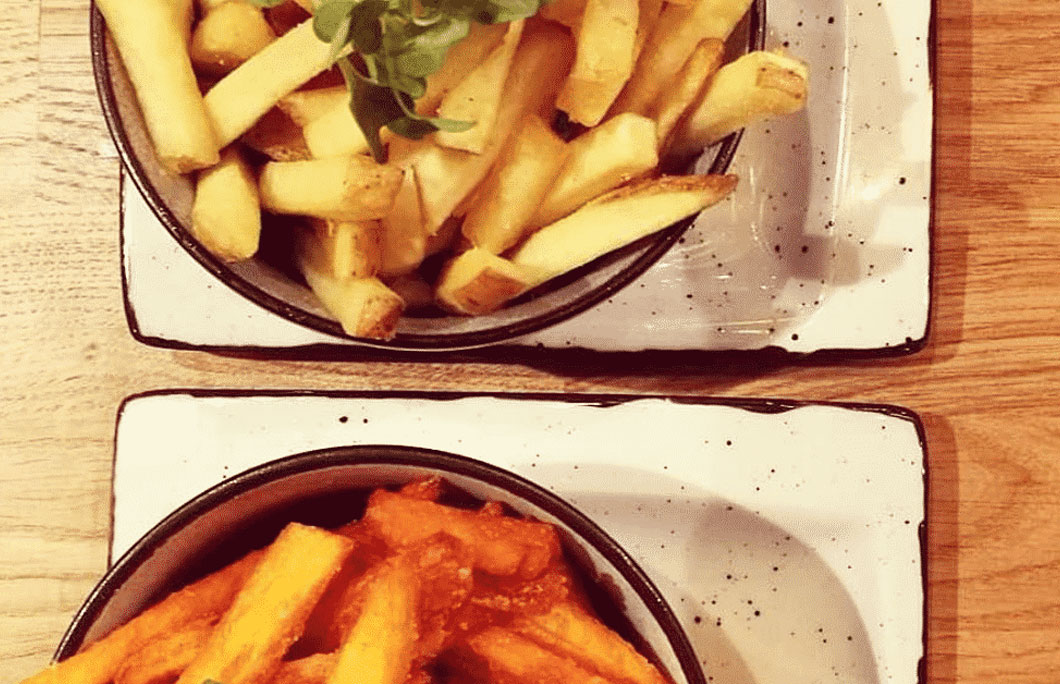 21st. Belge Bar & Bistro – Helsinki, Finland
A Belgian-focused restaurant which of course means that "frites" have pride of place on the menu. Perfect on their own, as a side dish or dunked into some of the wholesome main courses they serve.
---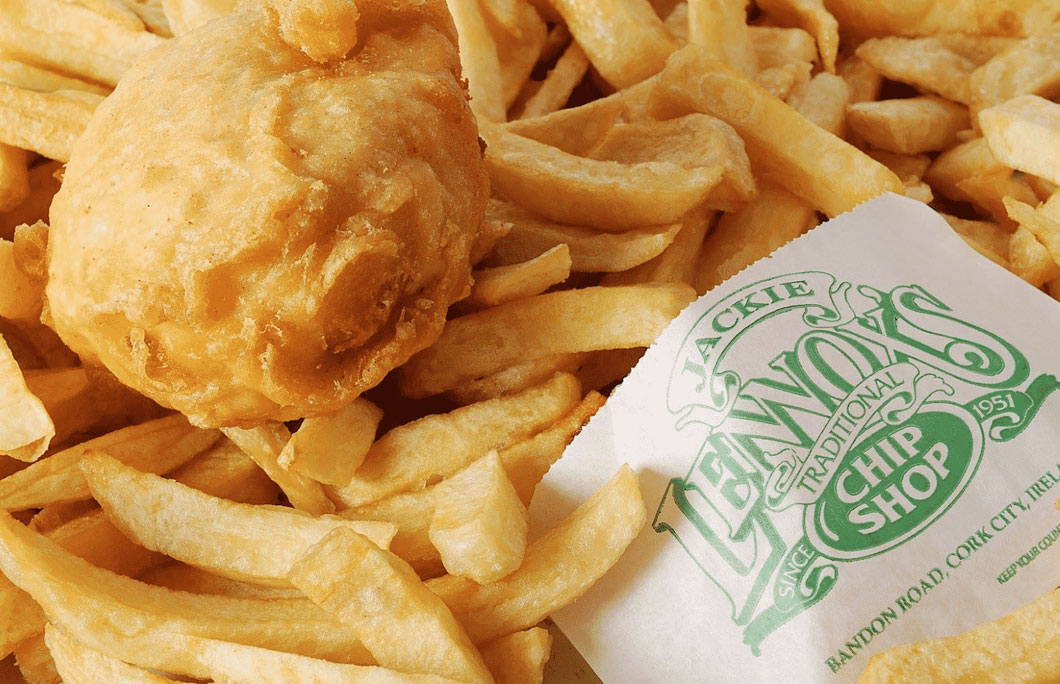 20th. Jackie Lennox Chipper – Cork, Ireland
A no-nonsense chip shop in a country that is famous for its love of potato and cooking them in myriad ways. The chips are twice fried, perfectly golden on the outside and lush and wholesome on the inside. Absolutely world-class.
---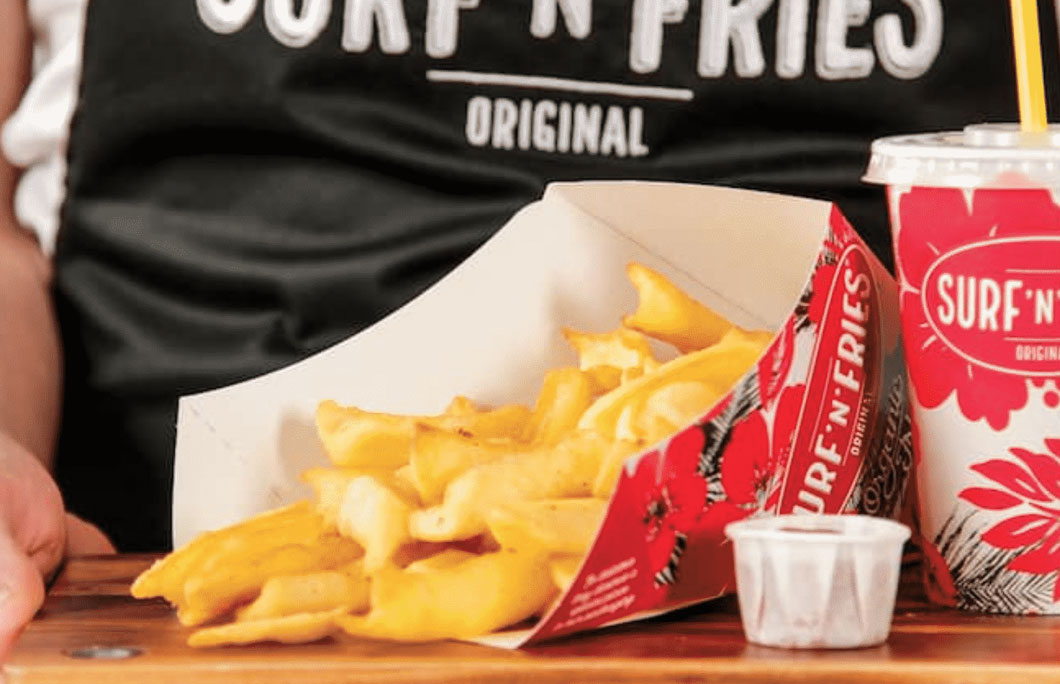 19th. Surf N' Fries – Split, Croatia
They've created their very own style of fries here. which are crunchy on the outside and have thin crispy ends. Totally unique and utterly divine and made for dunking into their tasty house sauces.
---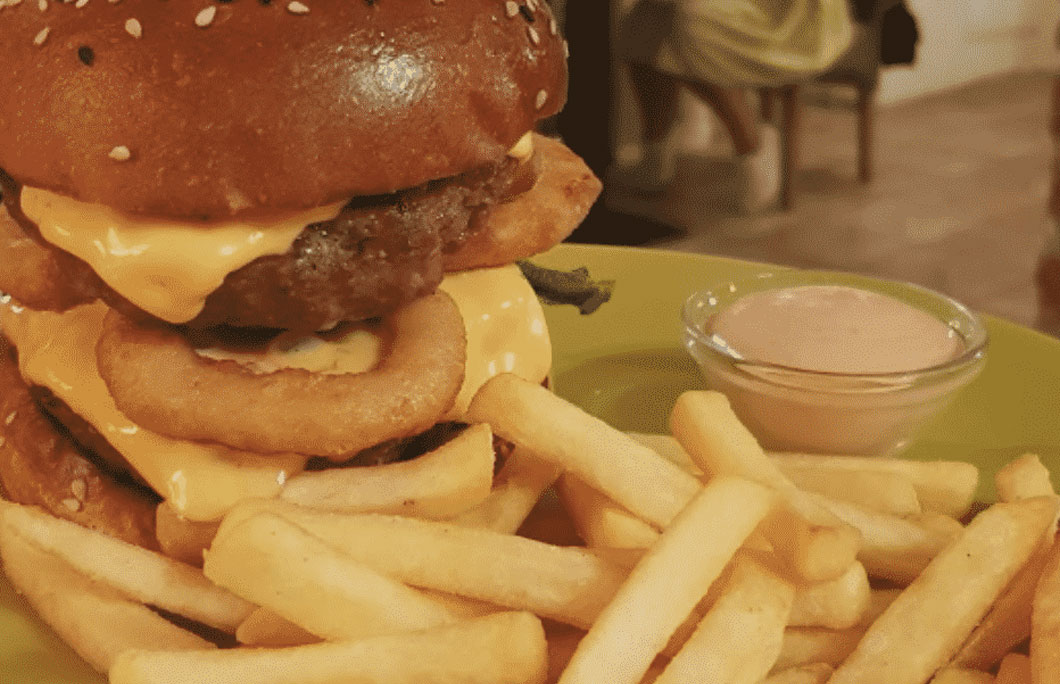 18th. IQ Baras – Klaipeda, Lithuania
Their burgers are absolutely picture perfect; with a large selection of craft beer by the bottle and on tap this place is heaven in earth. The chips are just the cherry on top that take things to another level.
---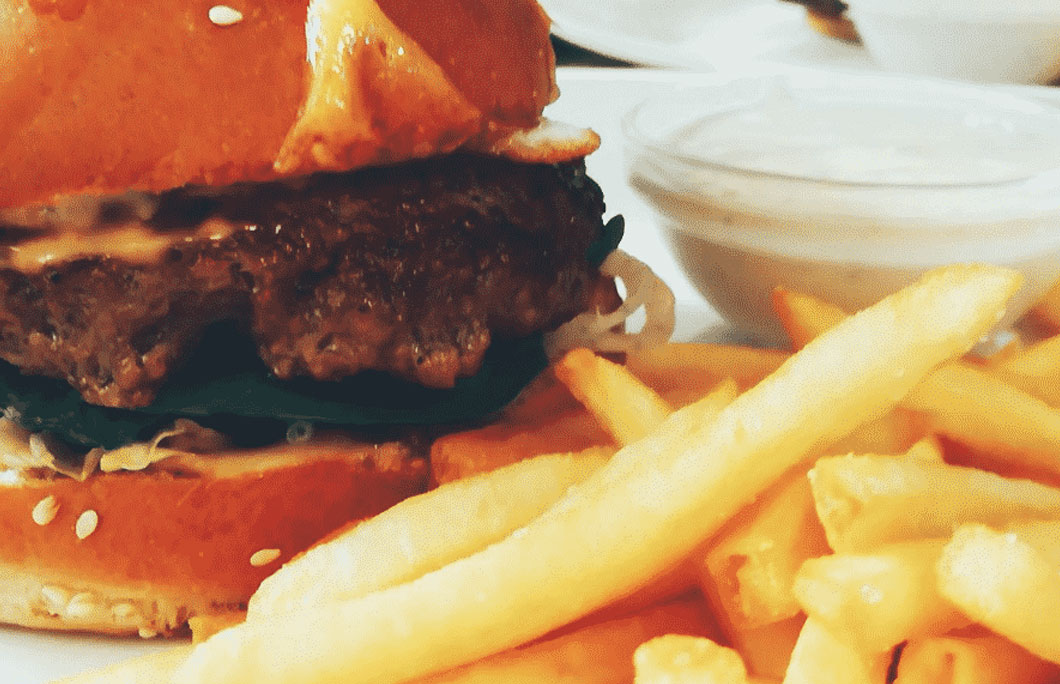 17th. .Stejkárna Holešovice – Prague, Czech Republic
Best known for their burgers which are fat and juicy, but as soon as you start dunking the French fries into the tasty sauce you will be a convert. Food rarely tastes this good!
---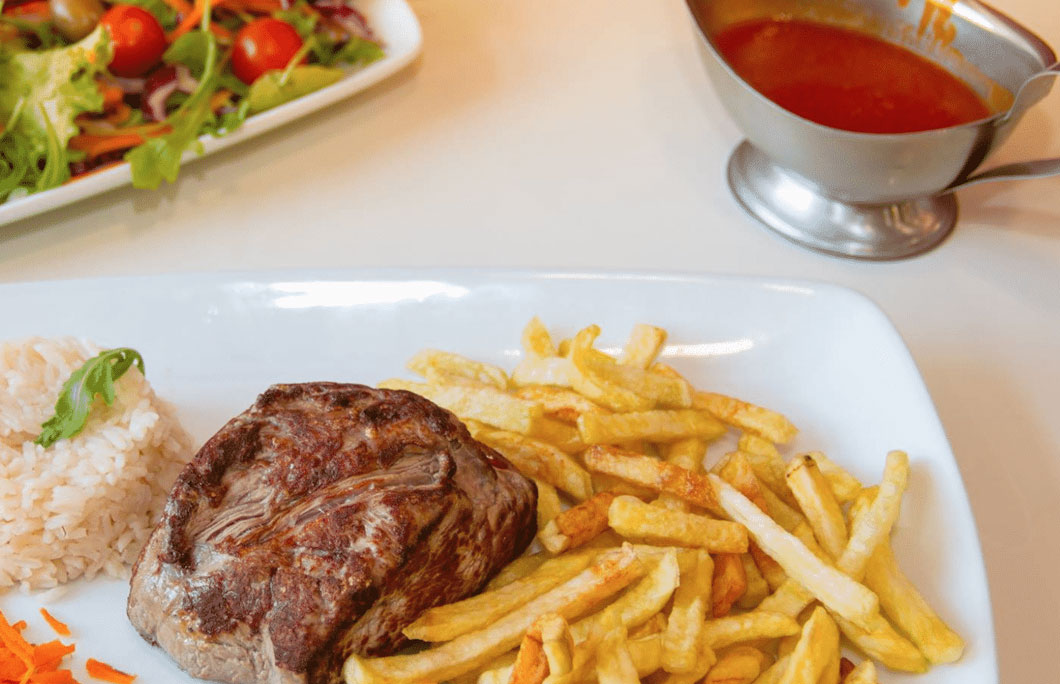 16th. Santa Francesinha – Porto, Portugal
They have some incredible local specialities on the menu, including a superb cheese and egg sandwich, but all the dishes are dependent on the fries. They're simply incredible – thin cut, crispy and lightly salted.
---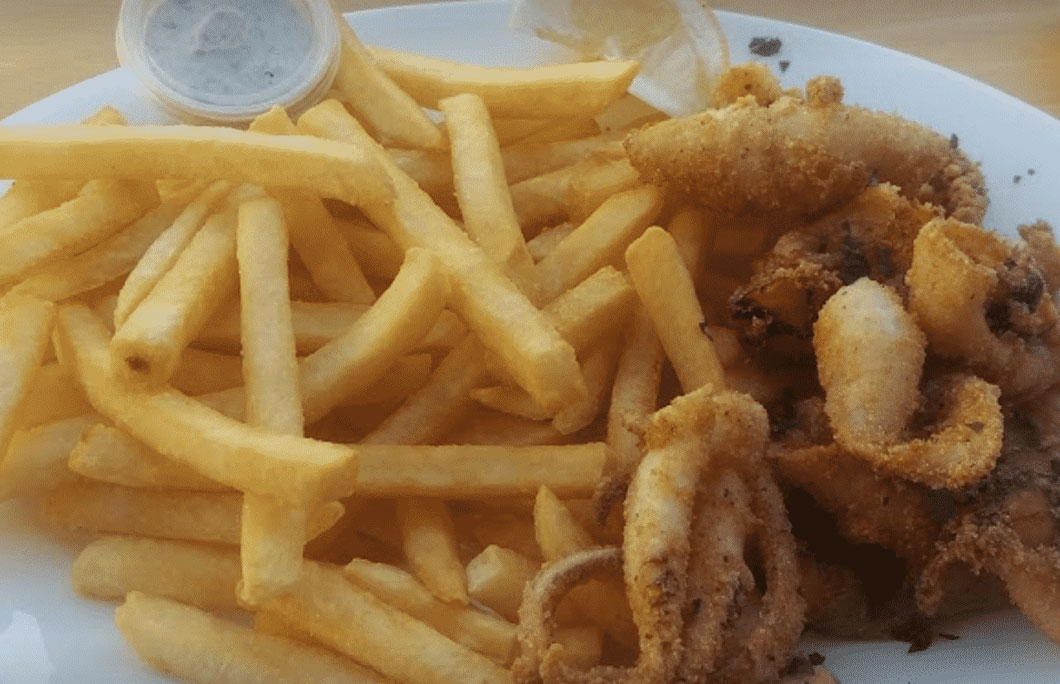 15th. Fins & Gills – Malta
This small island has some of the best fish in Europe, and they cook it here with style and panache. Sitting here eating octopus and dipping your lemon-drenched fries into their house sauce is one of life's great pleasures.
---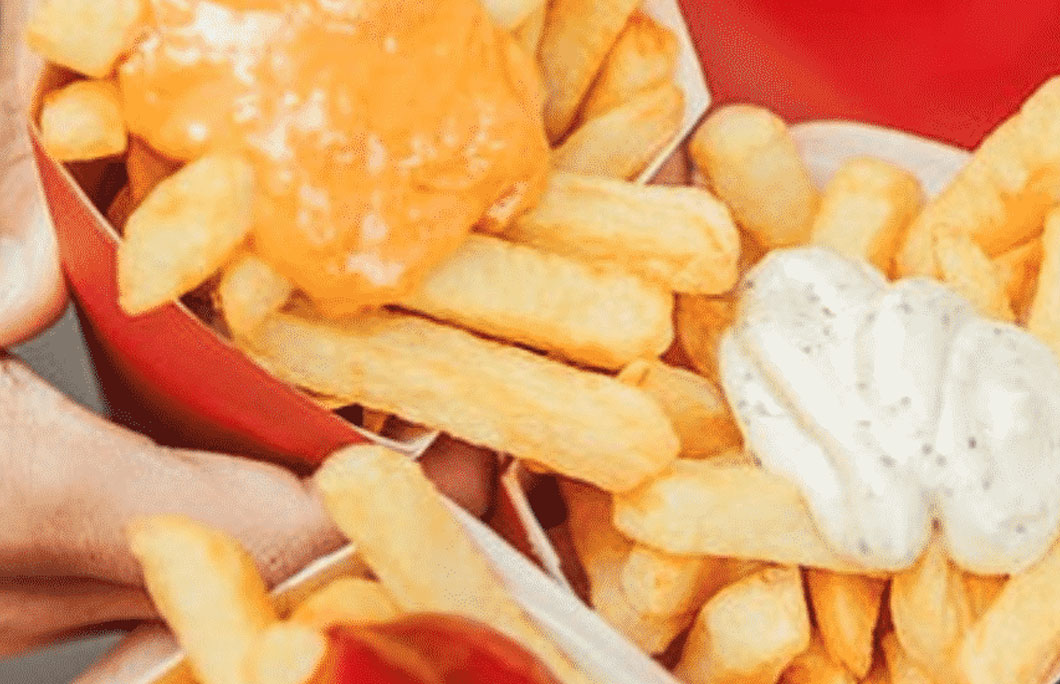 14th. De Clercq, Les Rois de la Frite – Paris, France
The French and the Belgians often argue over who invented chips, so to have a Belgian-themed restaurant in Paris really does confuse things. The good news for the customers? The fries here are as good as anything you are ever going to taste and come with sauces that are on another level.
---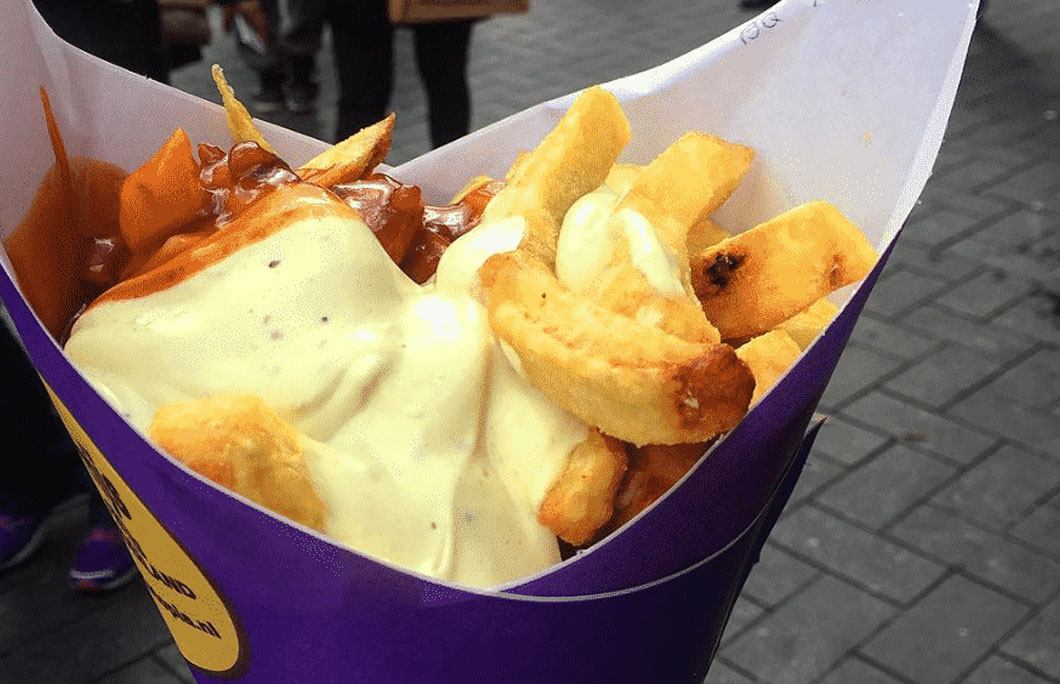 13th. Manneken Pis – Amsterdam, The Netherlands
You'll often find a long queue outside this simple chip shop, and as soon as you taste the first mouthful it isn't hard to see why. Classical in taste and style, this is a place that ticks every single box. Easily some of the best fries in Europe.
---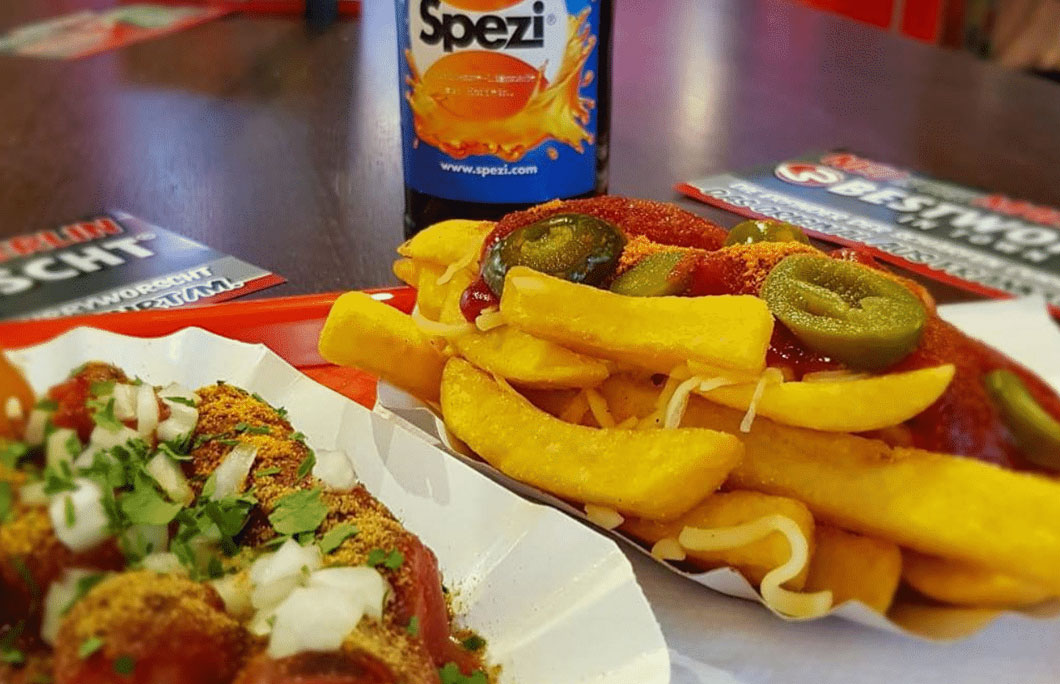 12th. Best Worscht – Frankfurt, Germany
Best Worscht has much to choose from on an extensive menu, but if you only had one choice we would suggest their fries, which you can add sauce, toppings and cheese to. The perfect treat after a few beers.
---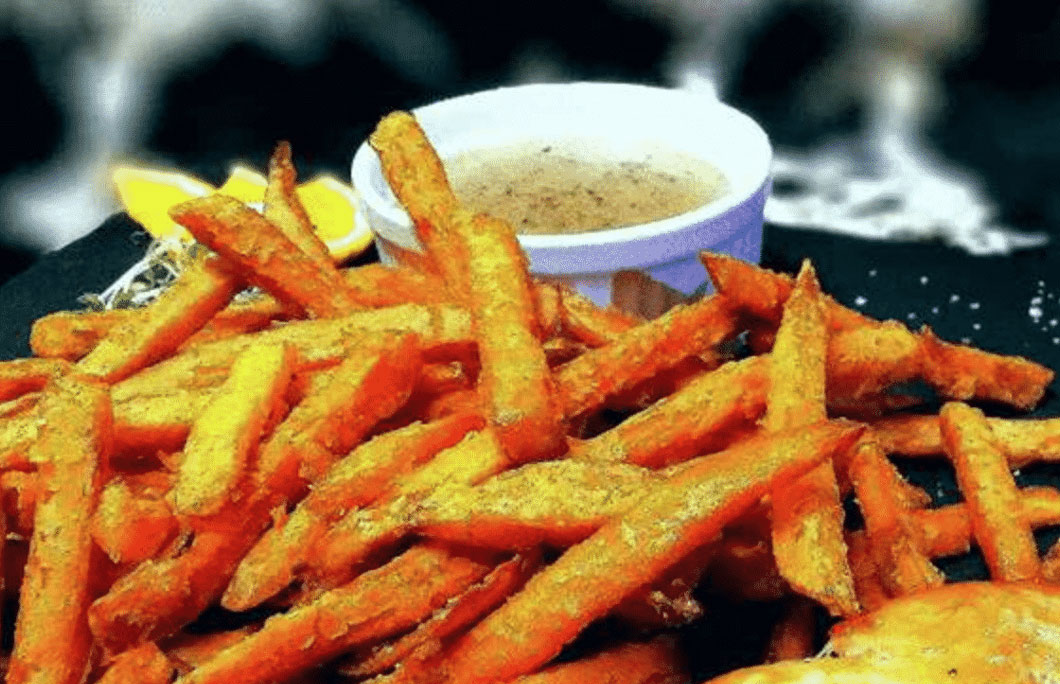 11th. Buffalo Steak House – Budapest, Hungary
It might be the steak that they get all the attention and plaudits for, but the fries are the perfect side act. Super crispy and perfect. No matter how many times you eat here you will never get bored of dunking them into that sauce.
---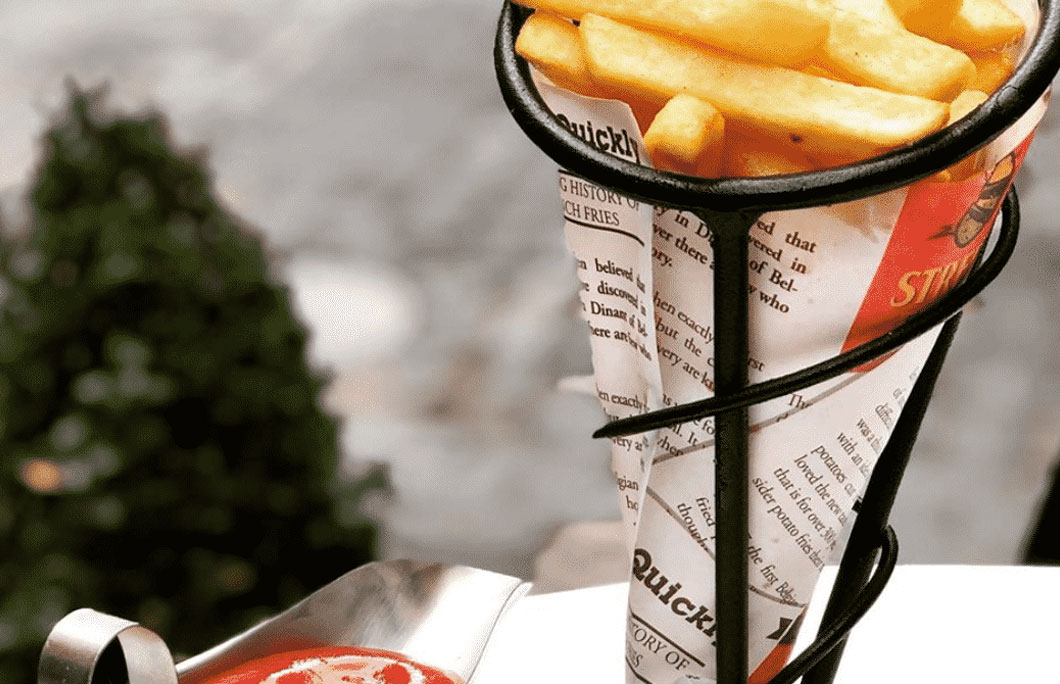 10th. Street Fries Kitchen – Riga, Latvia
This is proper wholesome home cooking with great brunch dishes, sweet treats and burgers, but it is the fries that steal the limelight. Classic in style and double cooked, they are as light, crispy and tasty as you could ever wish for.
---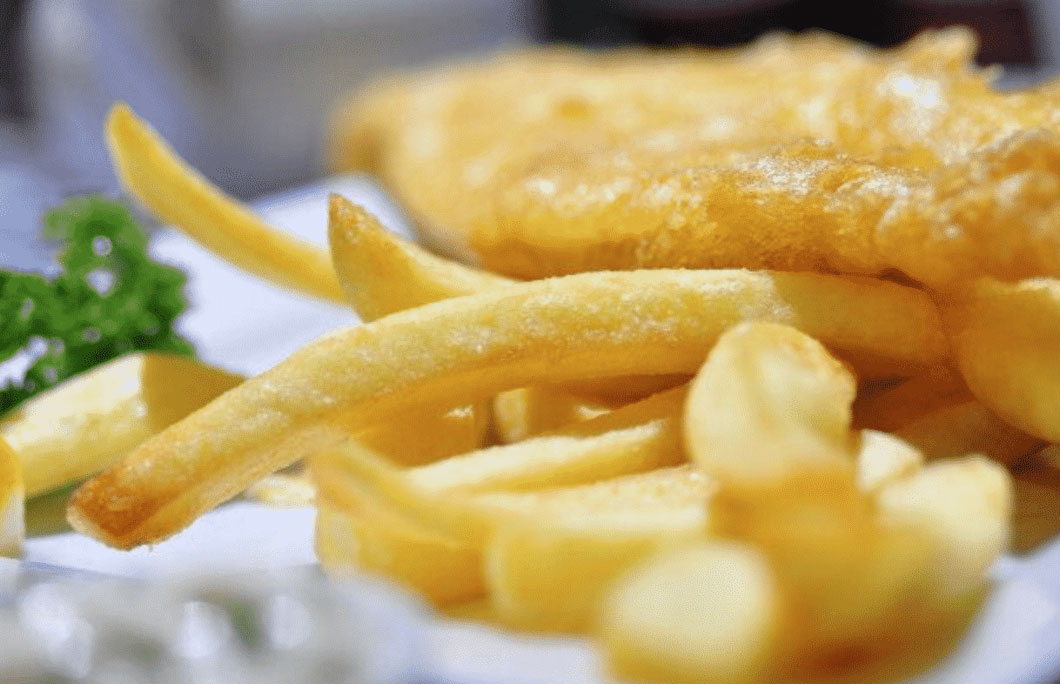 9th. The Oban Fish And Chip Shop – Oban, Scotland
It might be the fresh fish that gets you in the door but you'll soon see why they have won multiple awards: the chips play a large factor. They're perfectly golden every single time they serve them up. Fluffy, golden and full of flavour, they're some of the best fries in Europe.
---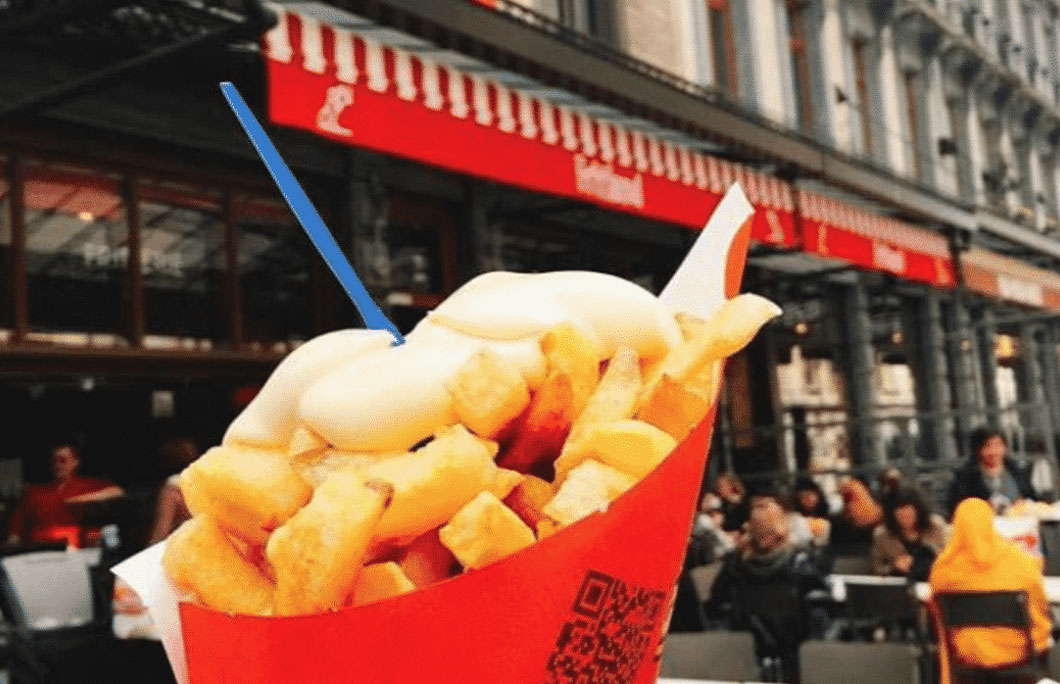 8th. Fritland – Brussels, Belgium
Fritland is one of the most famous "frites" shops in the world and it's not hard to see why as soon as you get a taste of them. There's dozens of sauces to choose from which is the key. You'll be a regular as soon as you take that first bite.
---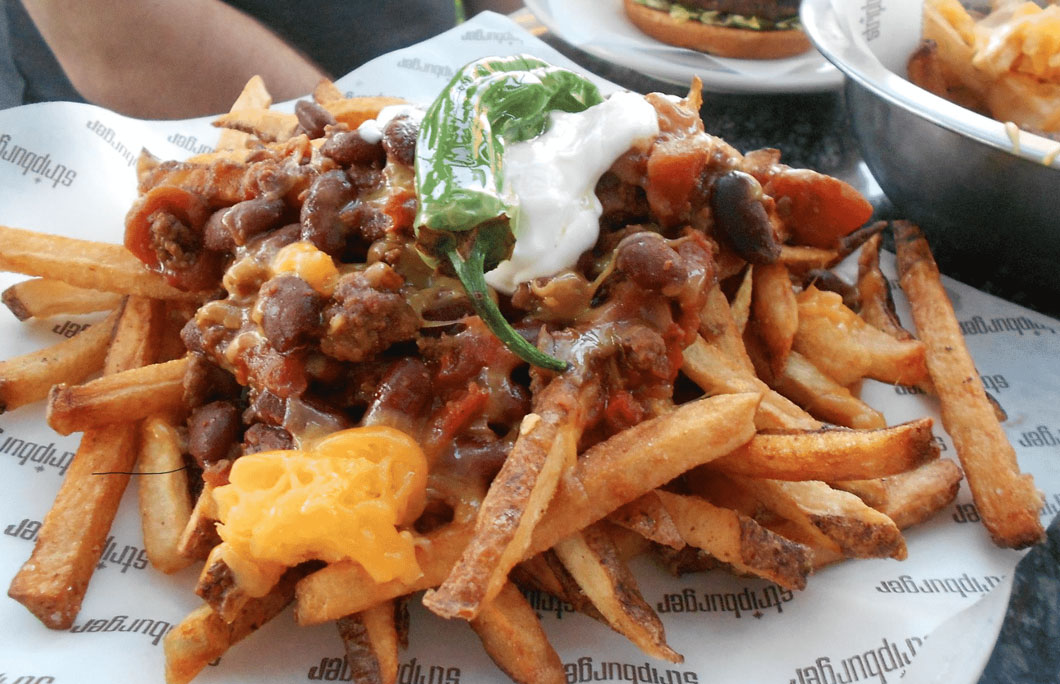 7th. Friterie De La Spetz – Arlon, Belgium
Their chips served on their own with some dipping sauces are seriously goo, but when you add their creative toppings you go to another level. Everything is cooked fresh and absolutely packed full of flavour.
---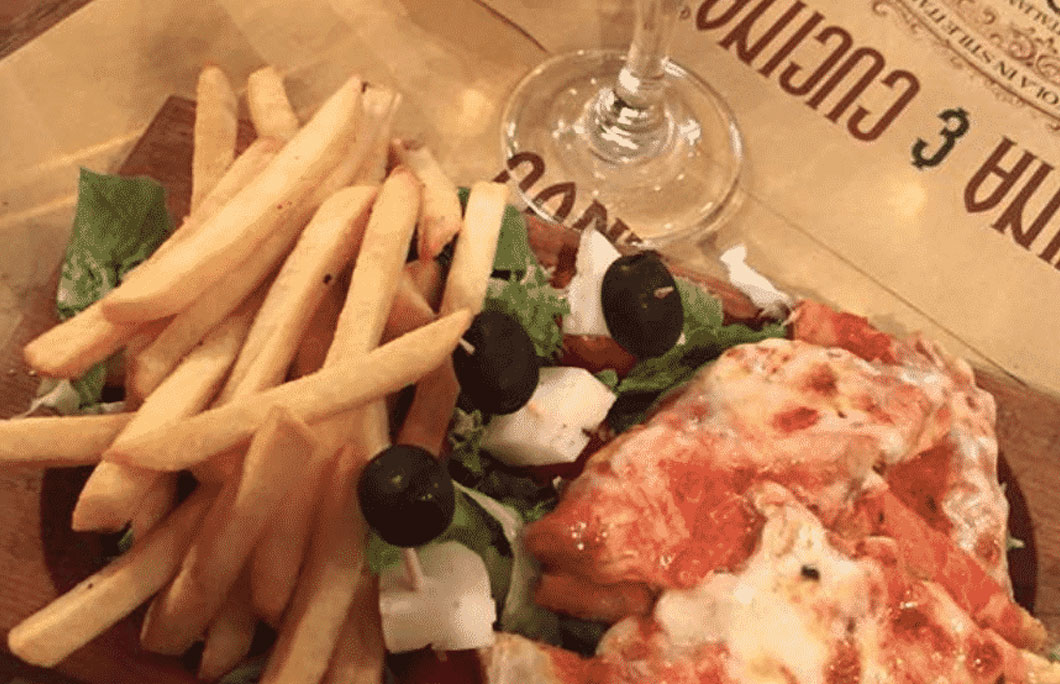 6th. Cantina e Cucina – Rome, Italy
Cantina e Cucina is a super traditional Italian restaurant where the staff welcome you in with open arms. There's lots of instantly recognisable dishes on the menu, all of which all are elevated to another level by their wonderful fries.
---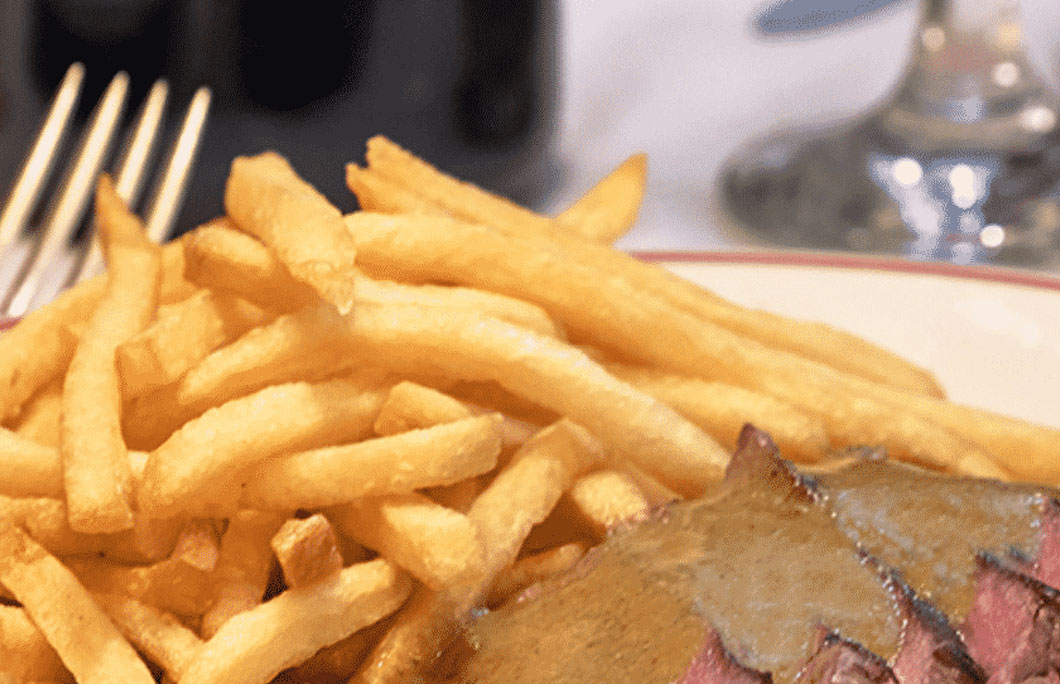 5th. Le Relais de Venise – Paris, France
They have a tiny menu with the steak, fries and their special house sauce being the stars of the show. You can have as many fries as you want – once you taste them we can assure you that is going to be a lot! Easily one of the best French fries in Europe, hands down.
---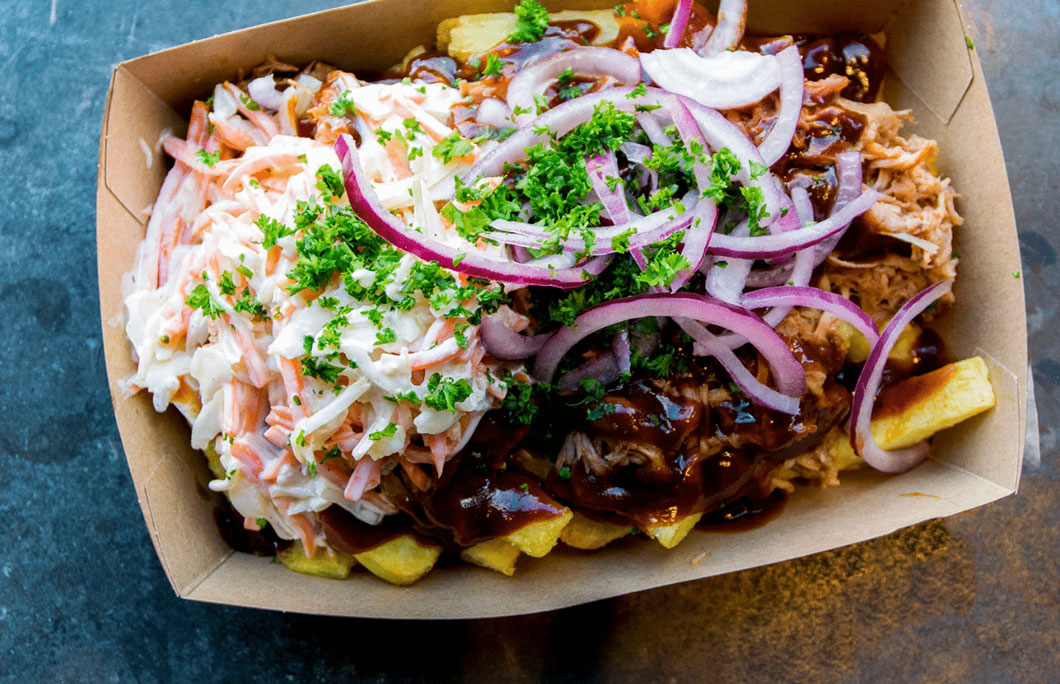 4th. Freddy Fryday – Amsterdam, The Netherlands
They use the fries as a base to layer on their delicious toppings, which include everything from pulled port to traditional coleslaw. One of the tastiest meals you could ever imagine and seriously good value as well.
---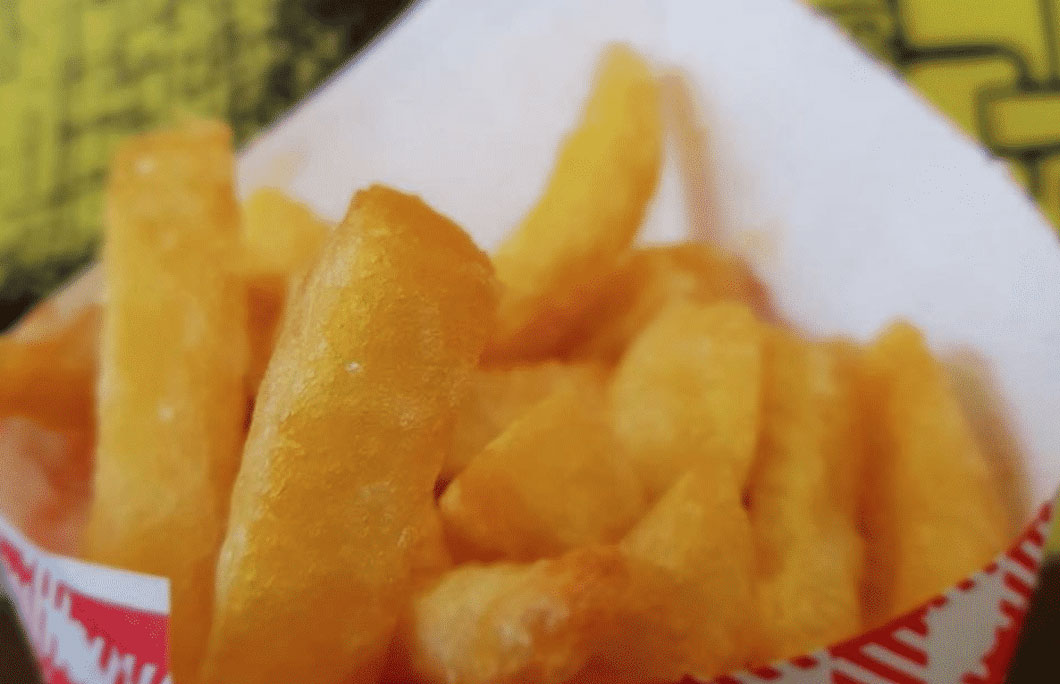 3rd. Just Chips – Bristol, England
Home of the double cooked fluffy, crispy Dutch-style chip. They cook them in vegan friendly 100% sunflower oil, making their chips the healthiest fast food choice for vegan and gluten free fans.
Chips really don't get much better than this.
---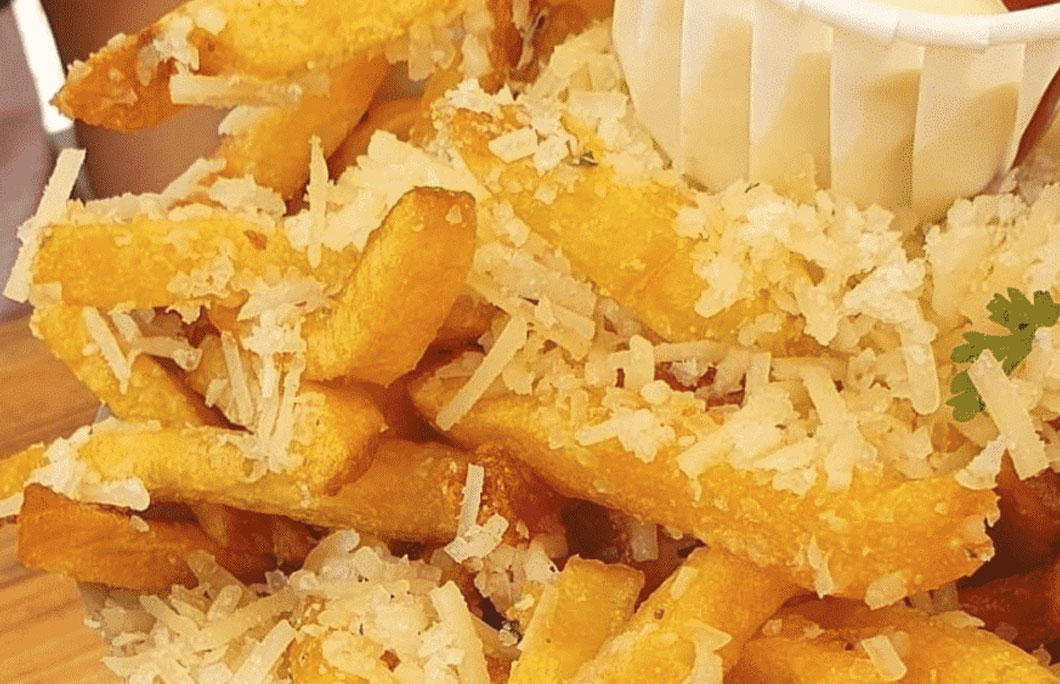 2nd. Makamaka – Barcelona, Spain
Makamaka is the sort of place that you come to have a seriously good time. Great nachos, cocktails and burgers but their parmesan fries are the stuff of legend. You'll never look at a portion of fries in the same way again.
---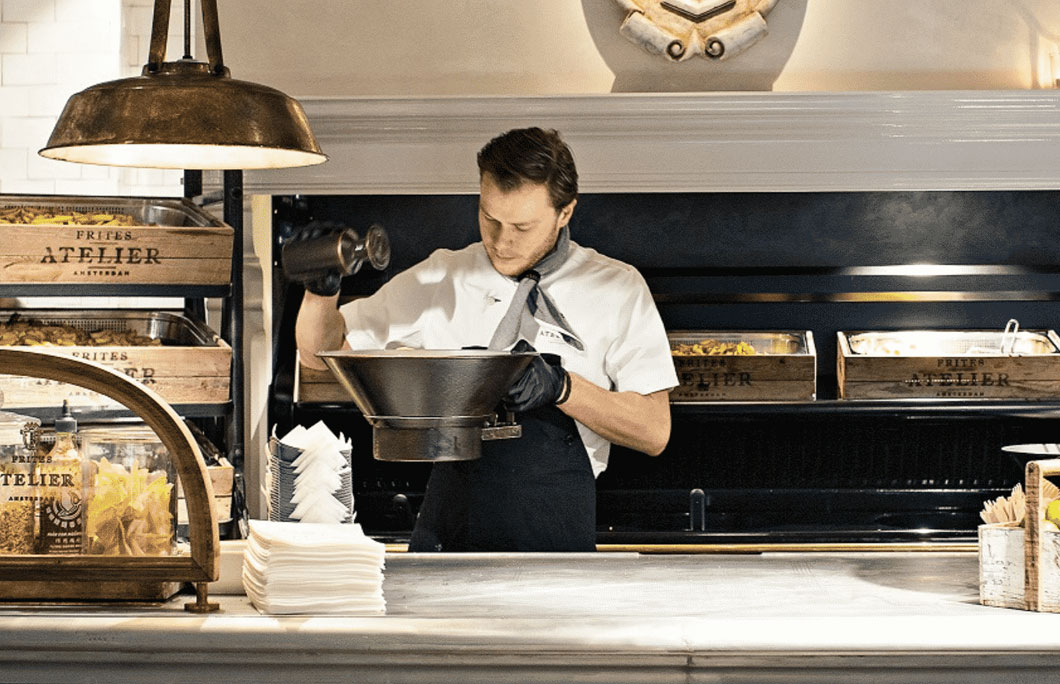 1st. Frites Atelier – Antwerp, Belgium
The winner could never come from any other country bar Belgium, given their huge passion for all things frites and the quality of their offering. They take things to a whole new level at Frites Atelier.
With multiple shops across Belgium and The Netherlands, you simply have to add their chips to your foodie bucket list. Absolutely world-class and undoubtedly the best fries in Europe.
---