The 50 Best Vegan Restaurants In The World
Recent studies suggest that about 8% of the entire world's population is vegan. That's quite a few people all over the globe who are committed to living a plant-based lifestyle. Whether you're interested in eating cleaner, don't want to exploit animals or simply enjoy how you feel as a vegan, great vegan restaurants in the world can sometimes be hard to find.
However, that's beginning to change. You'll find that major cities all over the world are slowly but surely developing strong vegan cultures, from cafes and co-ops straight on through to some of the world's best vegan restaurants. In short, you've now got more options than simply ordering the only salad on the menu.
From vegan burgers to vegan comfort food and entire plant-based tasting menus at some fine dining restaurants, you can now find it all as a veggie. Not sure where to go? We've got you covered. This year's annual list of the best vegan restaurants in the world (see here for the top 50 in 2019!) includes old favourites and exciting newcomers… Not all are 100% plant-based, but each restaurant featured is shining a light on veganism in a delicious way.
Best Vegan Restaurants In The World, How do these rankings work?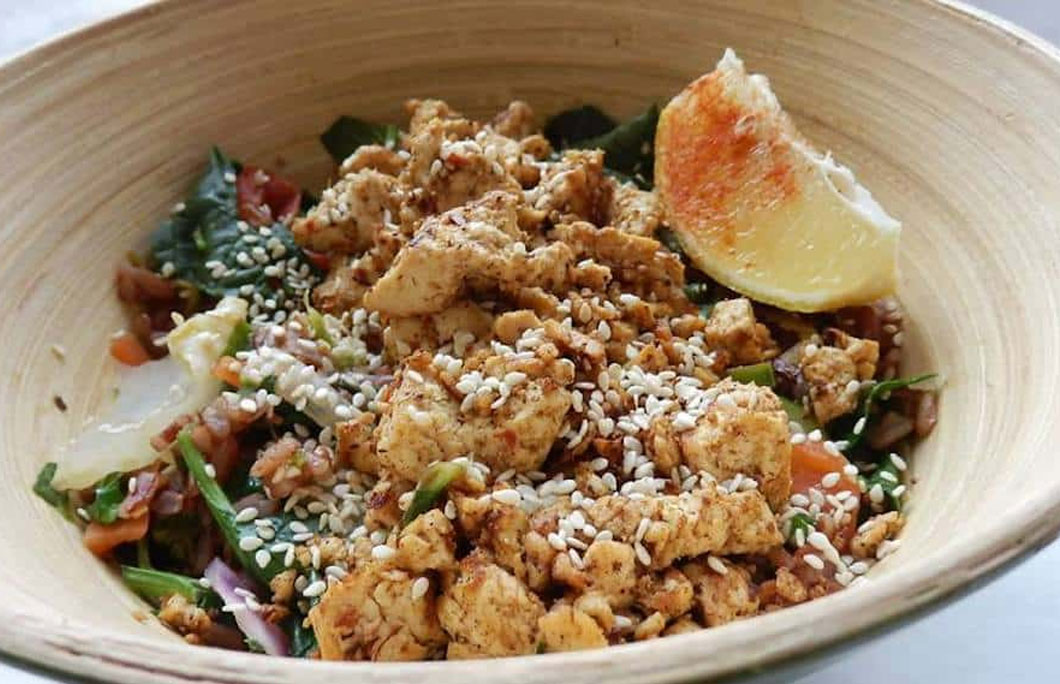 50th. Free Food – Johannesburg, South Africa
Despite what the name might suggest, Free Food simply means that the food here is free of any animal products. This 100% plant-based restaurant is famous is Johannesburg for their vegan cakes and brunch fare. And, everything here is also gluten-free, wheat-free, and sugar-free. Yet, it's still somehow incredibly delicious. Every item on their menu is thoughtfully prepared and bursting with flavour.
---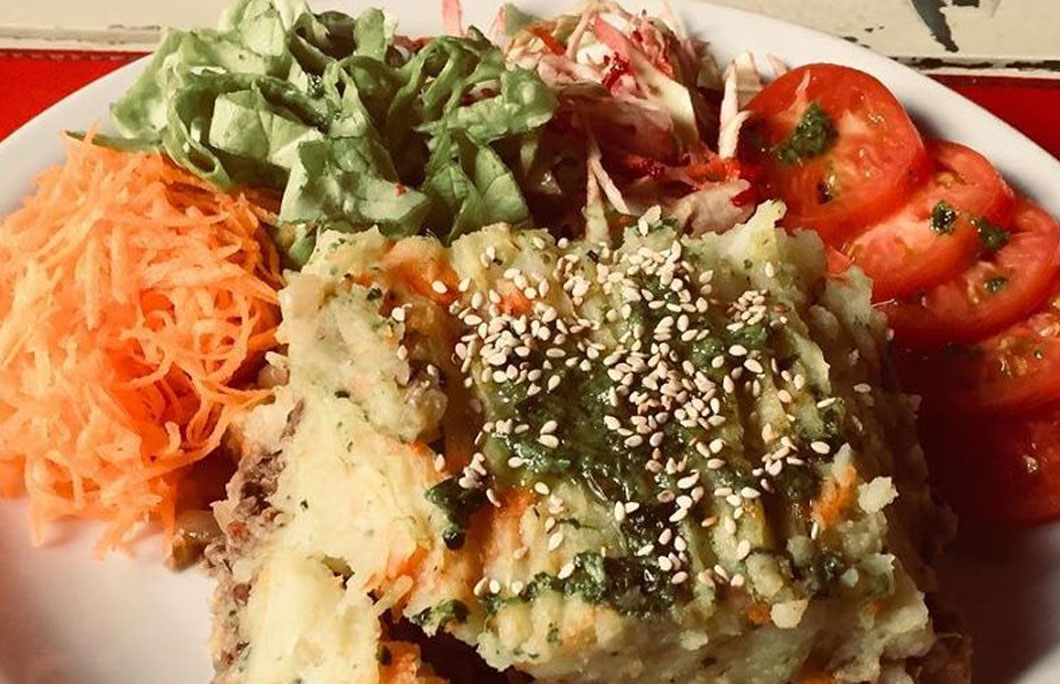 49th. Naturaleza Sabia – Buenos Aires, Argentina
The literal translation of this restaurant's name means "wise nature." And, they truly do rely a lot on the wisdom of nature and the incredible bounty that it provides us with. The menu is full of varying options for every kind of eater. Whether you're after a lentil burger, braised tofu or even a nutrient-packed salad, they serve it all. Be sure to pair whatever you get with one of their organic wines. You're in Argentina, after all.
---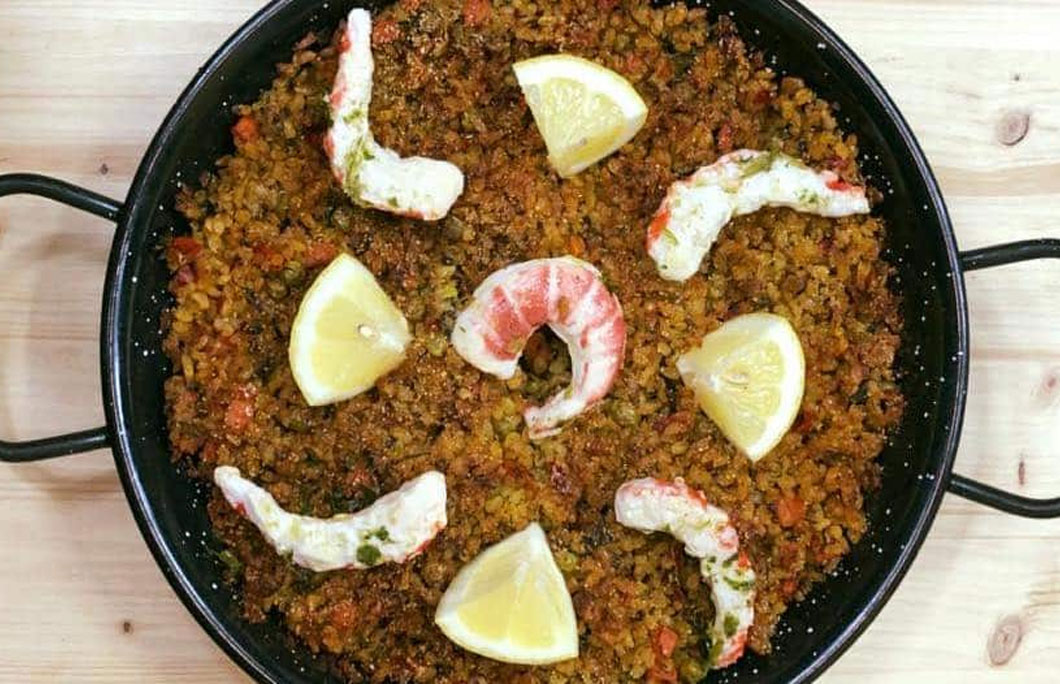 48th. BarCeloneta Sangria Bar – Barcelona, Spain
Tapas are one of the best things about travelling to Spain. And, up until now, vegans have had to miss out on pretty much every tapas spread. BarCeloneta to the rescue! This sangria bar is one of the only spots in the country where you can enjoy flavourful, quality tapas that are 100% plant-based. They use natural ingredients and local products to whip up some tasty vegan paella, shrimp and even squid plates.
---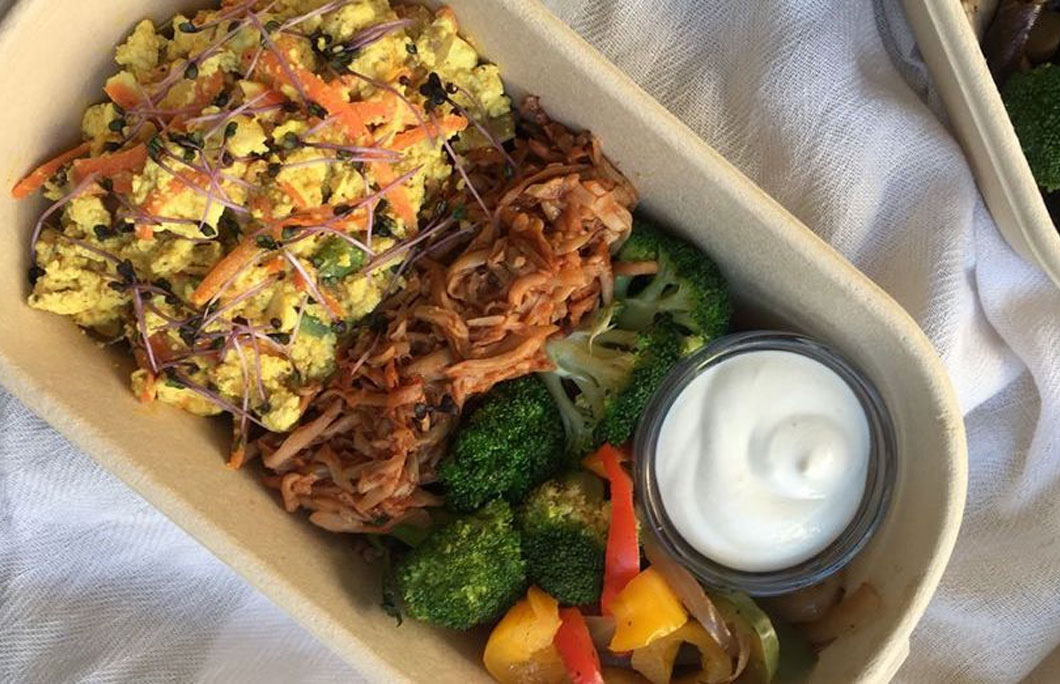 47th. Ooh Cha Cha – Taipei, Taiwan
Taipei is actually one of the most vegan-friendly cities in Asia, if not the world. So, it comes as no surprise that you'll find one of the best vegan restaurants in the world here. Founded by California natives, Ooh Cha Cha is, as they put it, your go-to spot for simple, real, whole food. The ethos behind the restaurant makes it especially attractive, as they're committed to working with local farmers. Plus, the food's just fantastic.
---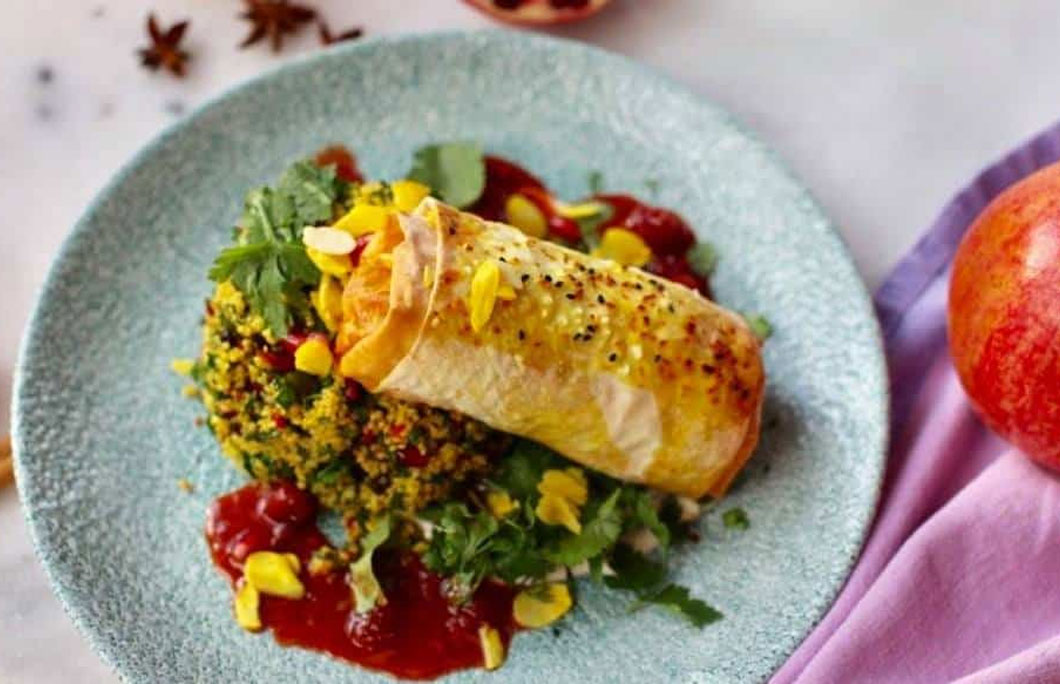 46th. Mildred's – London, England
Long-time vegans will know and love Mildred's as they've been serving local veggies since way back in the 1980s. So, they've had time to develop quite the impressive plant-based menu and boy is it impressive and flavourful. Every dish here is fresh, colourful and absolutely packed with flavours you won't find anywhere else in the city. And, with four locations in London, you're never too far from a healthy, tasty lunch here.
Looking for the best hotels in London? Check out where to stay in London
---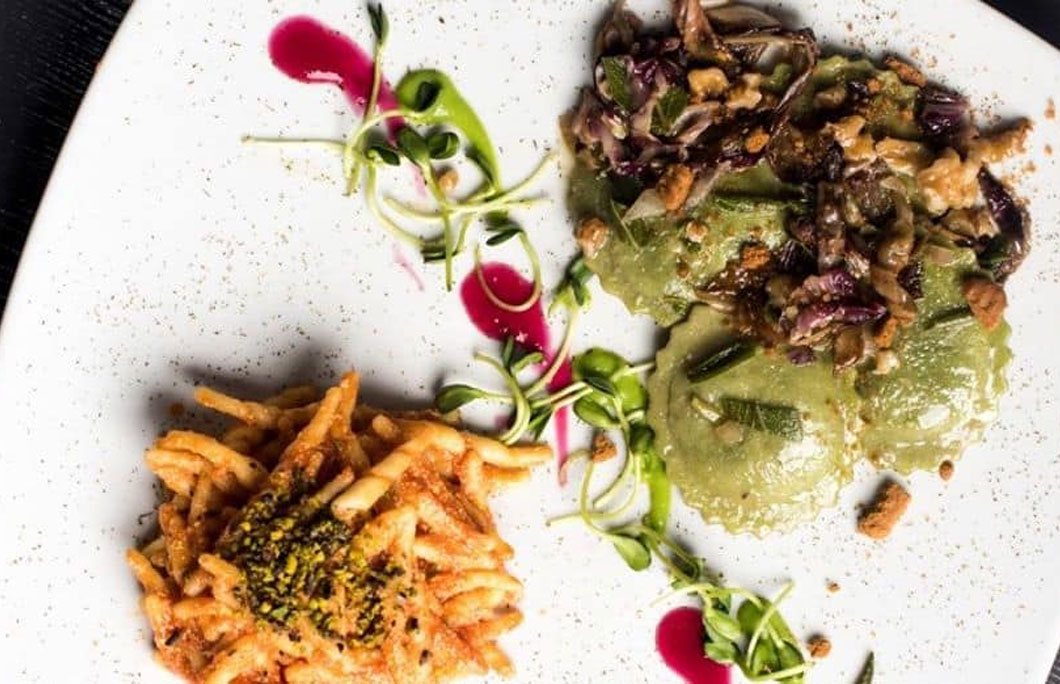 45th. Cavoli Nostri – Naples, Italy
Italian cuisine is one of those cuisines that vegans traditionally have had to stay away from. It's just so loaded with cheese, eggs and butter. Now, however, this Naples eatery is changing the game. Cavoli Nostri relies on the use of organic and high-quality ingredients such as seeds, spices and protein substitutes to craft a wildly imaginative Italian menu that's both tantalising and filling. Their bowls, soups and lasagnas are all out of this world.
---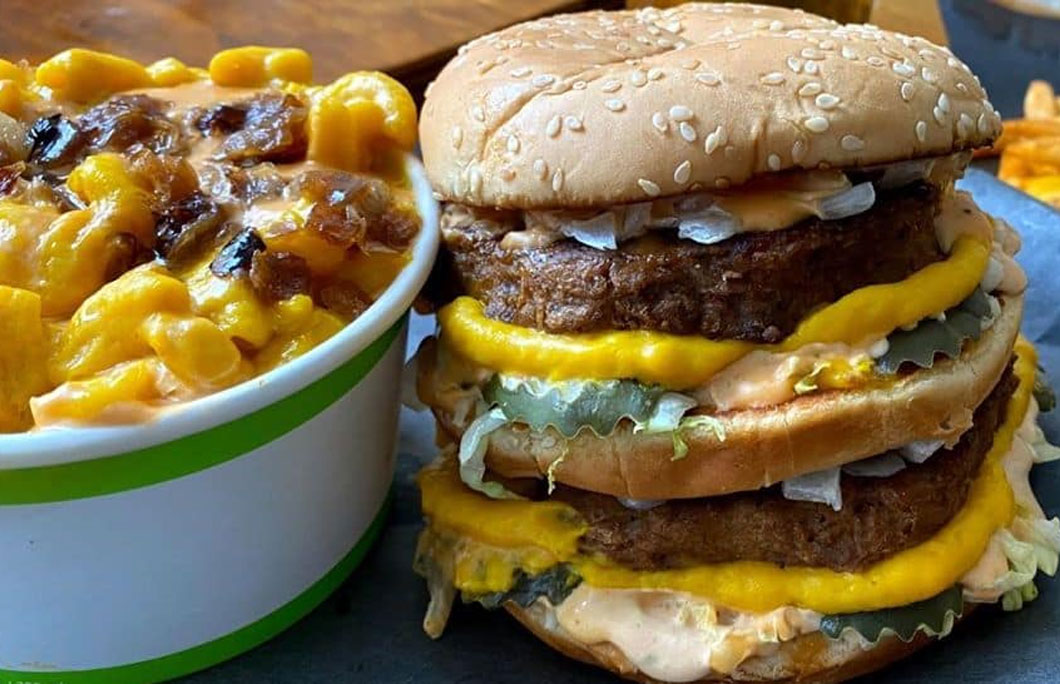 44th. Doomie's – Toronto, Canada
Dining at Doomie's is a two-for-one. First, you'll be able to enjoy visiting one of the country's only vegan breweries, Vegandale Brewery. You'll find Doomie's located inside of the bustling Toronto hotspot, serving up 100% plant-based cheat meal kind of food. Yep, this means that you can pair your vegan beer with a thick, juicy veggie burger that's loaded up with all of the tasty toppings you're craving. Add on some garlic butter fries for a truly indulgent treat.
Looking for the best hotels in Toronto? Check out where to stay in Toronto
---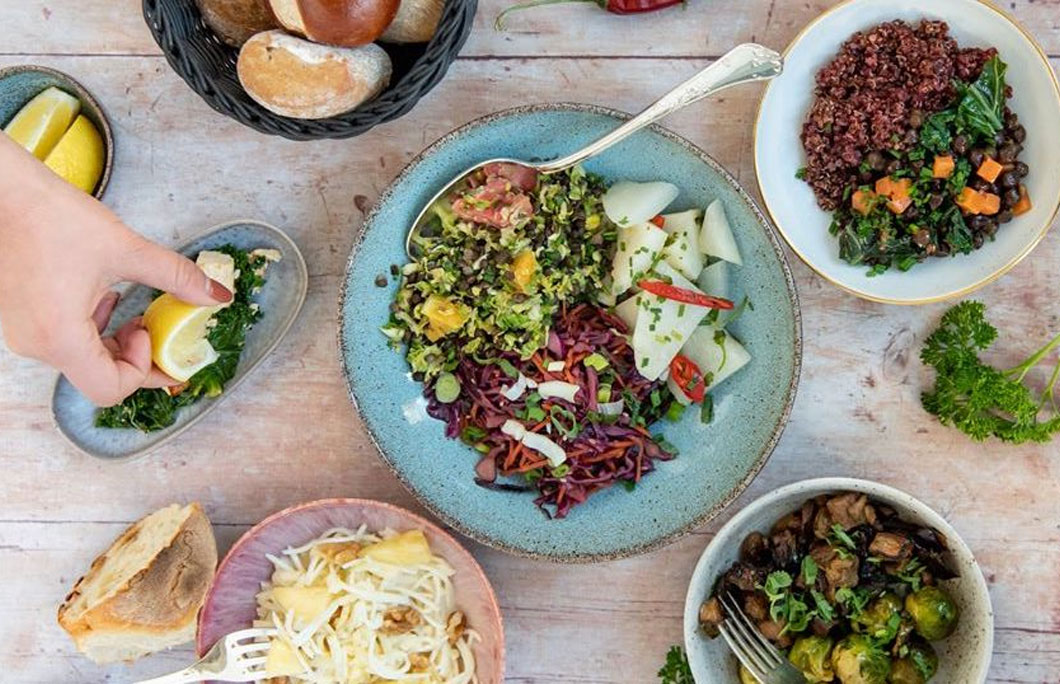 43rd. Haus Hiltl – Zurich, Switzerland
As a vegan or vegetarian visiting Zurich, you can't not visit Haus Hitl. It holds the Guinness world record for being the oldest continuously open vegetarian restaurant in the world. Aside from just being historically impressive for veggies, the food's also pretty outstanding. Enjoy their self-service veggie and vegan buffet as a nice, tasty lunch option after exploring the city of Zurich.
---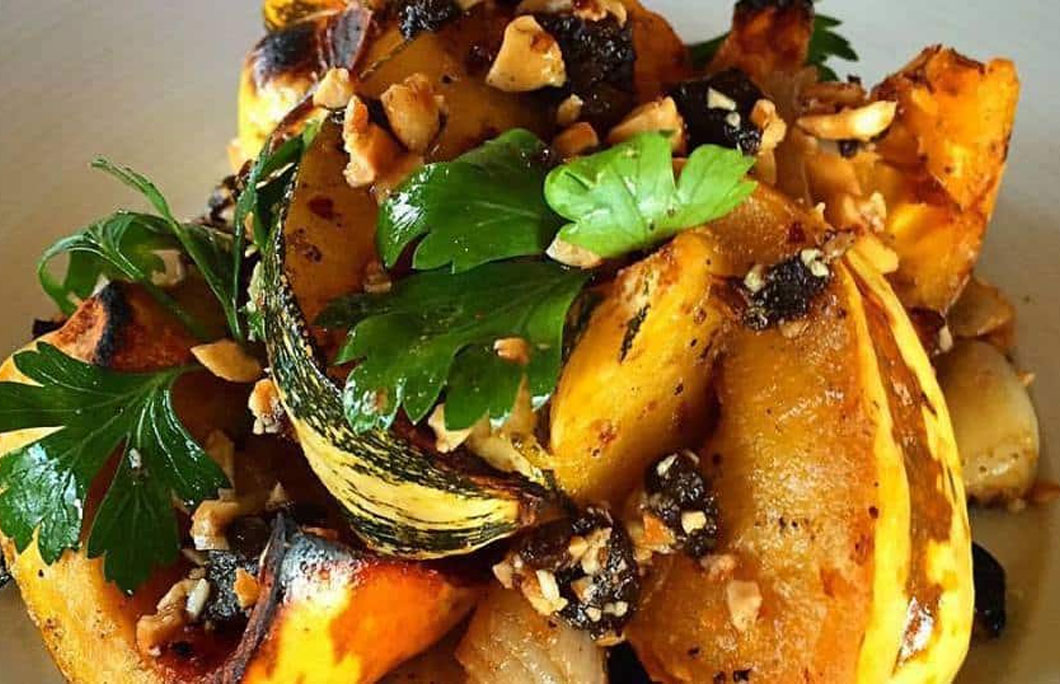 42nd. Crossroads Kitchen – Los Angeles, California, USA
In Los Angeles, you've got quite a few options in terms of vegan restaurants. However, Crossroads Kitchen is a pretty iconic place to visit as a traveller. You can enjoy mouthwatering Mediterranean meals with swish cocktails to match. Here, chefs focus on the small details, straight on down to the presentation of their pure plant-based plates. It's a popular spot with the in-crowd in LA and we can see why.
Looking for the best hotels in LA? Check out where to stay in LA
---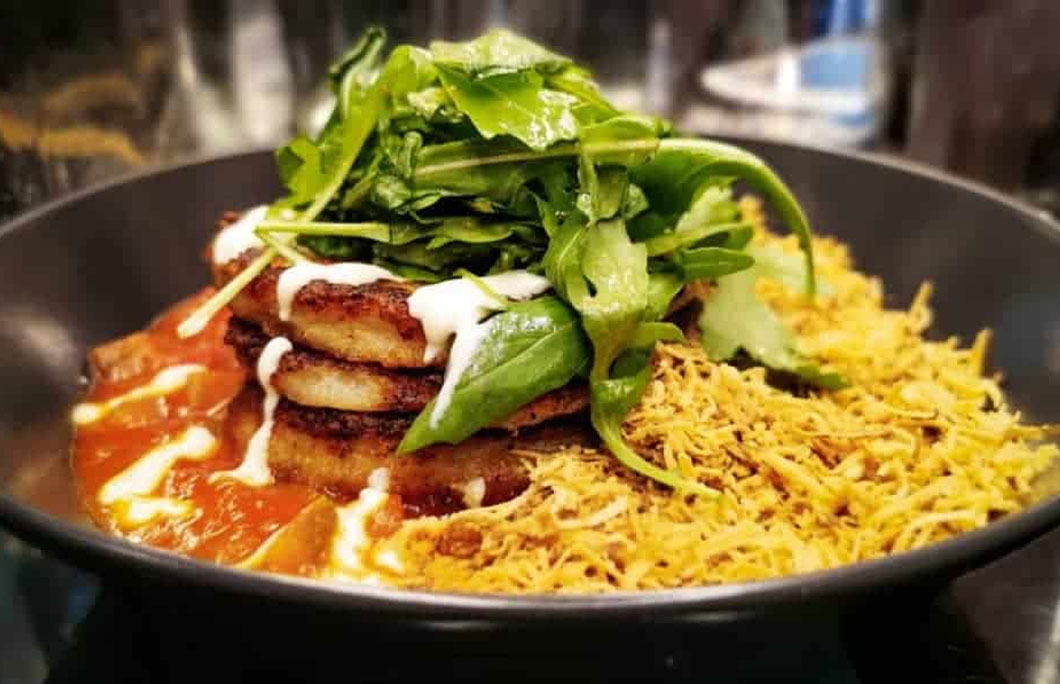 41st. Sova Food Vegan Butcher – Dublin, Ireland
Craving vegan food in Dublin? There's no better place than Sova Food Vegan Butcher, which is well-known as one of the best vegan restaurants in the world but especially in this Irish city. They use fresh ingredients to craft their own unique recipes, such as a bean and sunflower burger and their incredibly delicious Seitan Wellington Steak. And, while the food is top-notch, the atmosphere and decor are both on-par in terms of excellence.
---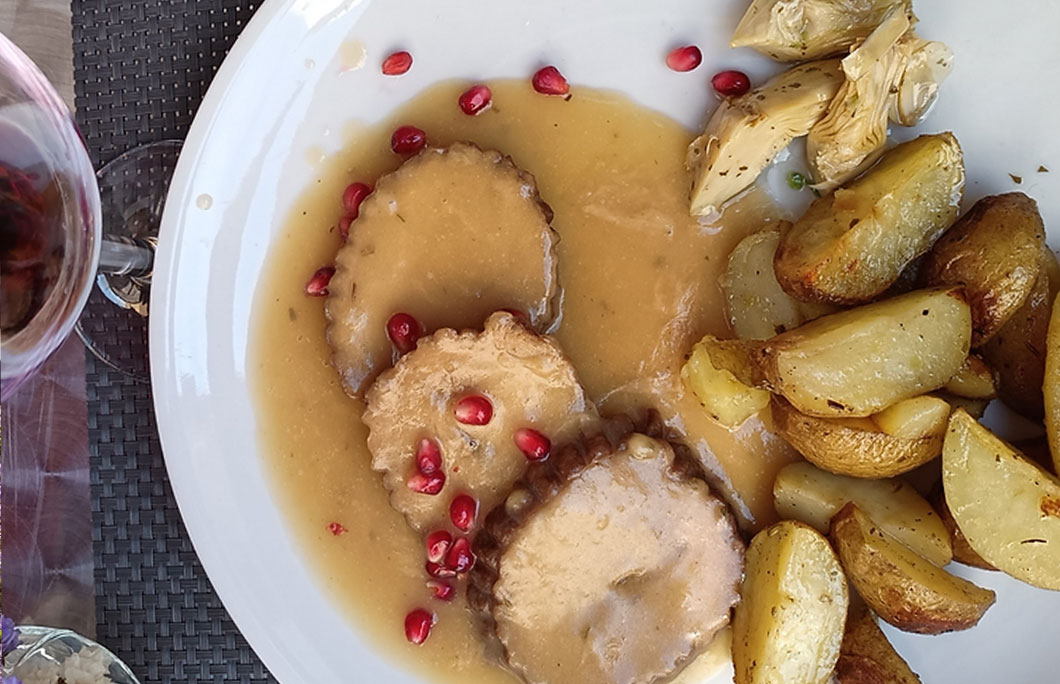 40th. La Tecia Vegana – Venice, Italy
Travelling to Italy and want to indulge in some of the world's tastiest cuisine? Don't worry, La Tecia Vegana will take care of you. This 100% plant-based and organic restaurant in the heart of Venice ensures that even veggies can enjoy the delectable nature of local cuisine. From flavourful lasagna to their savoury ravioli and even the vegan tiramisu, it's an Italian feast from start to finish.
---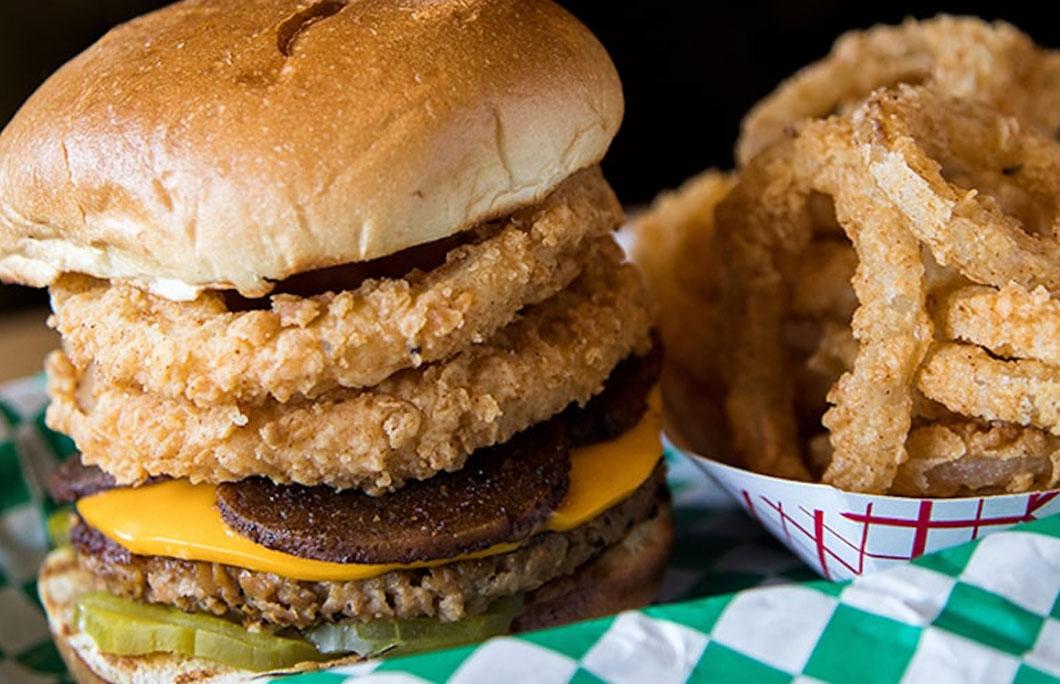 39th. Bean Vegan Cuisine – Charlotte, North Carolina, USA
The wholesome food here will excite and surprise vegans and non-vegans alike. From burgers to Southern BBQ and even buffalo fingers, the menu here offers the kind of variety for vegan comfort food that's missing in North Carolina. Yes, this means that, here, you can even treat yourself to some of the world's finest vegan BBQ. It features all of the traditional North Carolina flavours you'd expect, just without the meat.
---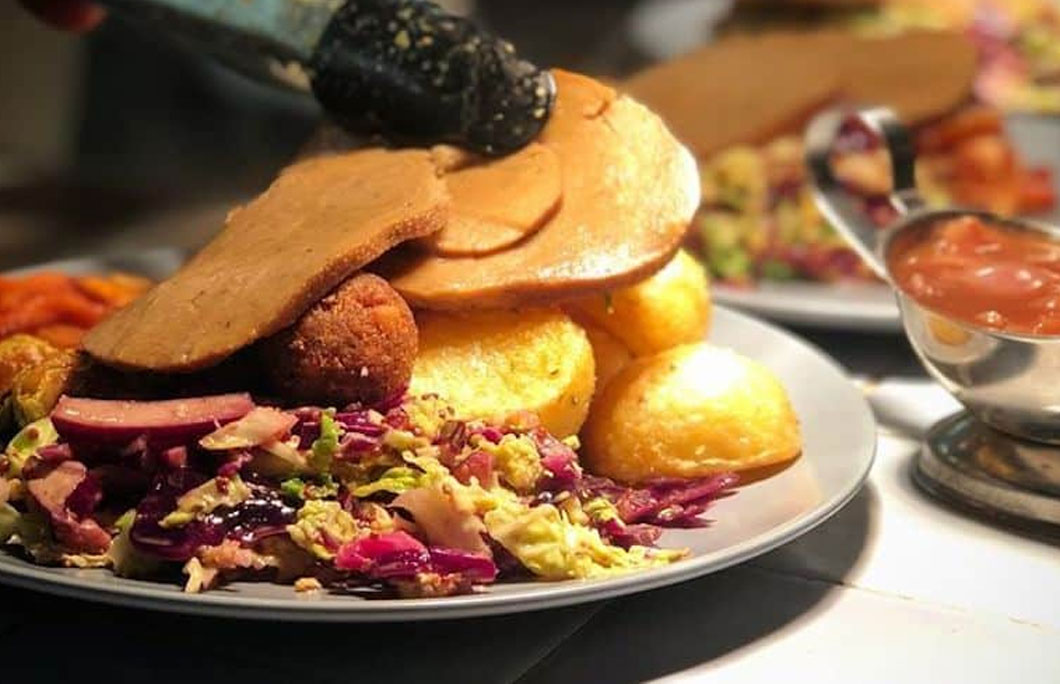 38th. Down the Hatch – Liverpool, England
Down the Hatch is billed as a "junk food bunker." And, if that doesn't sound cool enough to pique your interest then just take a look at the wonderfully impressive, mouthwatering menu. Known as Seitan's basement, this Liverpool subterranean pub serves up vegan comfort food and bar eats. Everything here is worth a try, but you absolutely can't miss out on the chance to try their vegan Sunday roast.
---
37th. City, O' City – Denver, Colorado, USA
The best Denver vegan restaurant, according to locals, food critics, and travellers is by far City, O' City. Dishing out high-concept vegan cuisine in a trendy, bohemian setting, it's hard not to fall in love with everything about this place. The best part? They're open for breakfast, so you can enjoy vegan waffles and then come back later for plant-based brunch, lunch, or dinner. Come on, just take a look at these tasty loaded fries.
---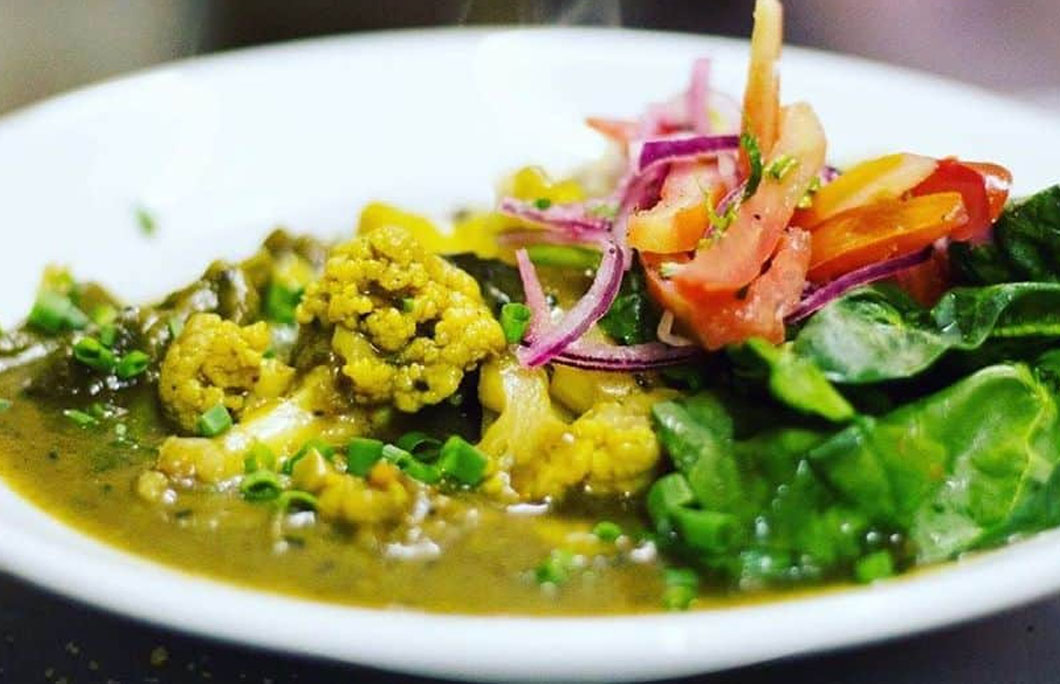 36th. Chirimoya – Salta, Argentina
Despite being one of the largest meccas for meat in the world, Argentina is actually becoming pretty vegan-friendly. Chirimoya is evidence of that fact, known for its artsy vegan dishes that magically merge tasty vegetables and other meat-free ingredients to create pure masterpieces. The presentation is impeccable and the service is always superb. It's easily one of the best vegan restaurants in the world to visit in 2020.
---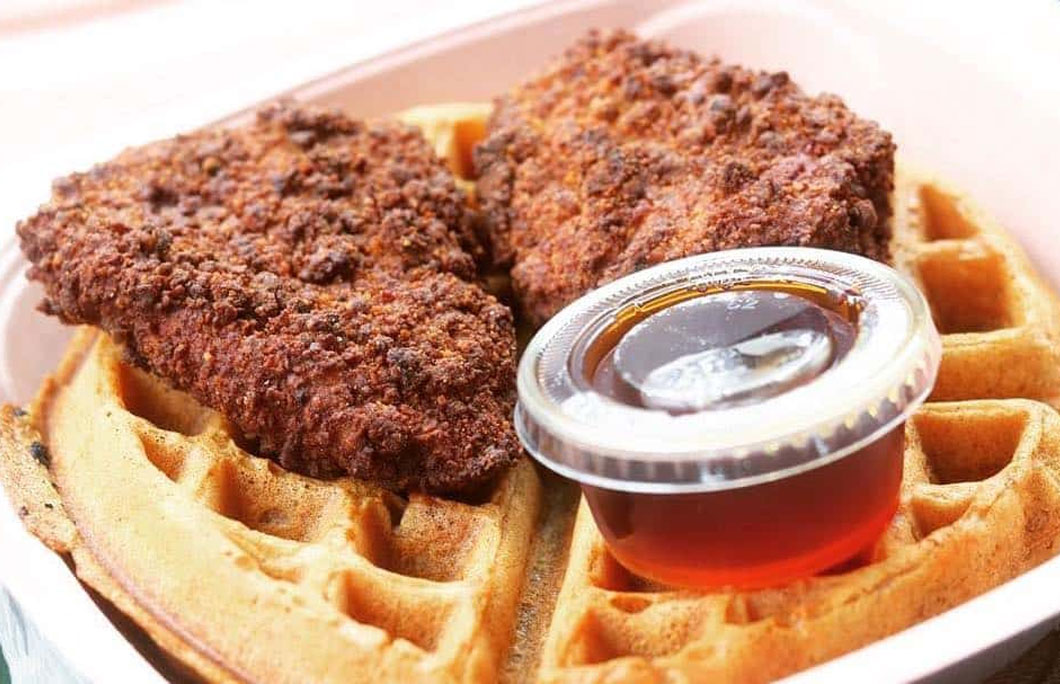 35th. The Southern V – Nashville, Tennesse, USA
When you think of Tennessee your mind likely goes straight to hot chicken and sizzling Southern BBQ, right? Right. Now, even vegans can indulge in the local cuisine, if you head to The Southern V that is. Expect nothing short of the world's tastiest vegan comfort food, all served with some true Southern flavours. The dishes here are include everything from classics like fried chick'n and chick'n strips to BBQ jackfruit nachos.
---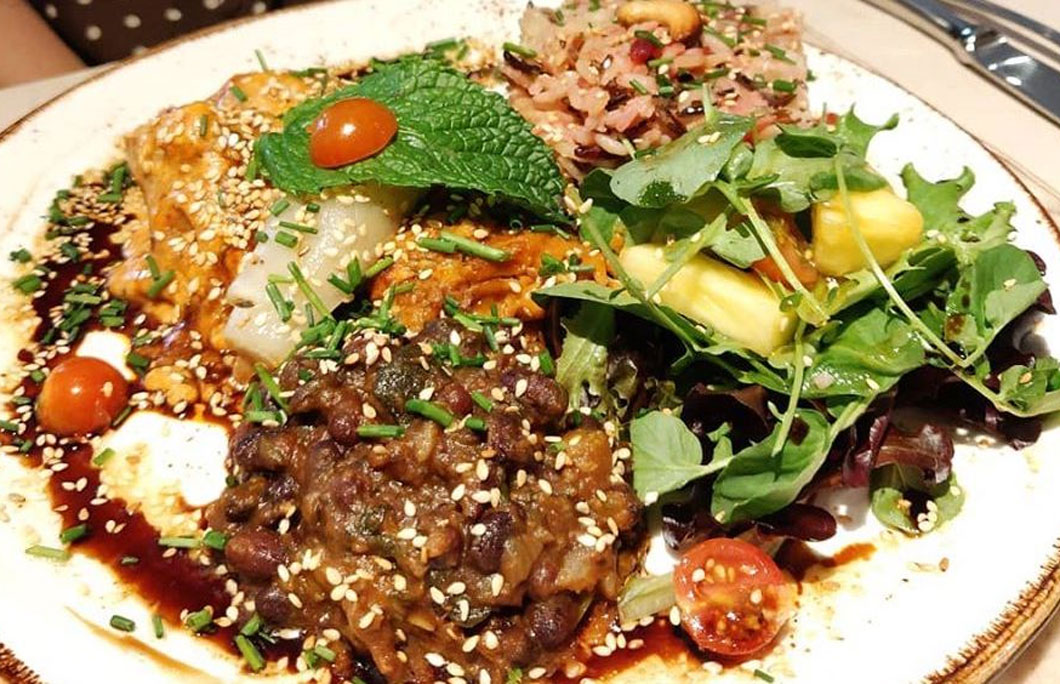 34th. Ao 26 – Lisbon, Portugal
Ao 26, otherwise known as the Vegan Food Project, is one of the hottest spots in Lisbon for veggies. It's a lively vegan bistro showcasing an ever-changing menu to keep things interesting and creative. Interested in sampling a tried and true favourite? They offer a set menu of lentil or beet burgers, vegan cheesy sandwiches and even some of the world's sweetest vegan desserts. Go ahead, treat yourself. You deserve it.
---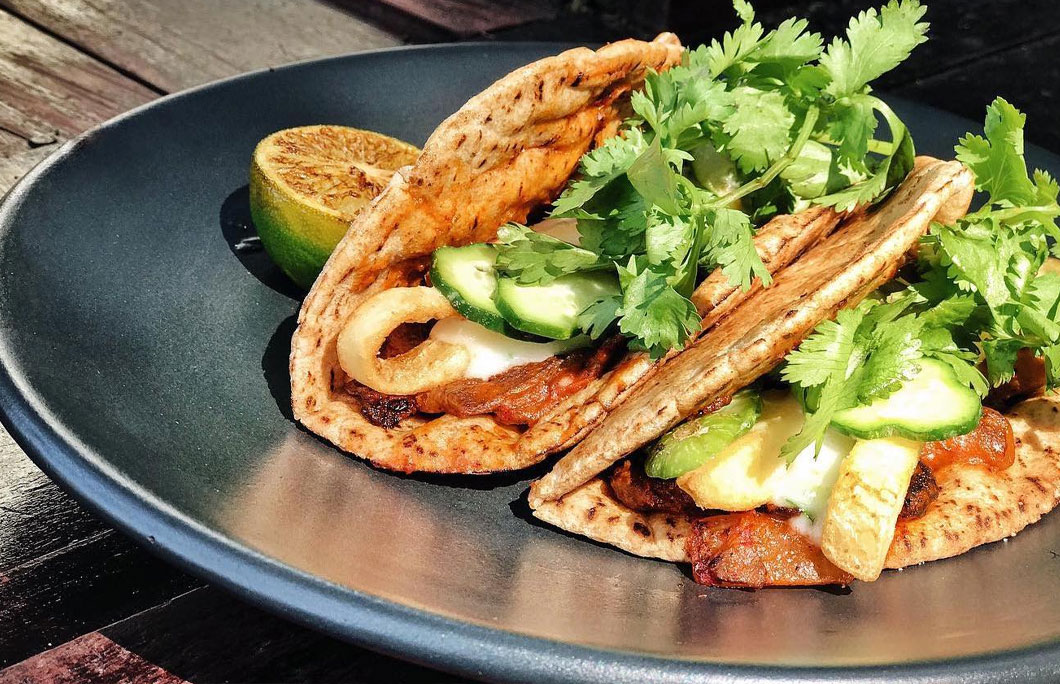 33rd. Forever Vegano – Mexico City, Mexico
Stumbling upon Forever Vegano in Mexico City is like stumbling upon veggie heaven. Truly, the food here is so tantalising that it'll take you straight to foodie paradise whether you're a vegan or not. They craft the flavourful dishes by using only fresh, local ingredients that are animal, additive and refined sugar-free. Hungry for a taste of local culture? Coco Ceviche and Tempura Cauliflower tacos show off the best of Mexico.
---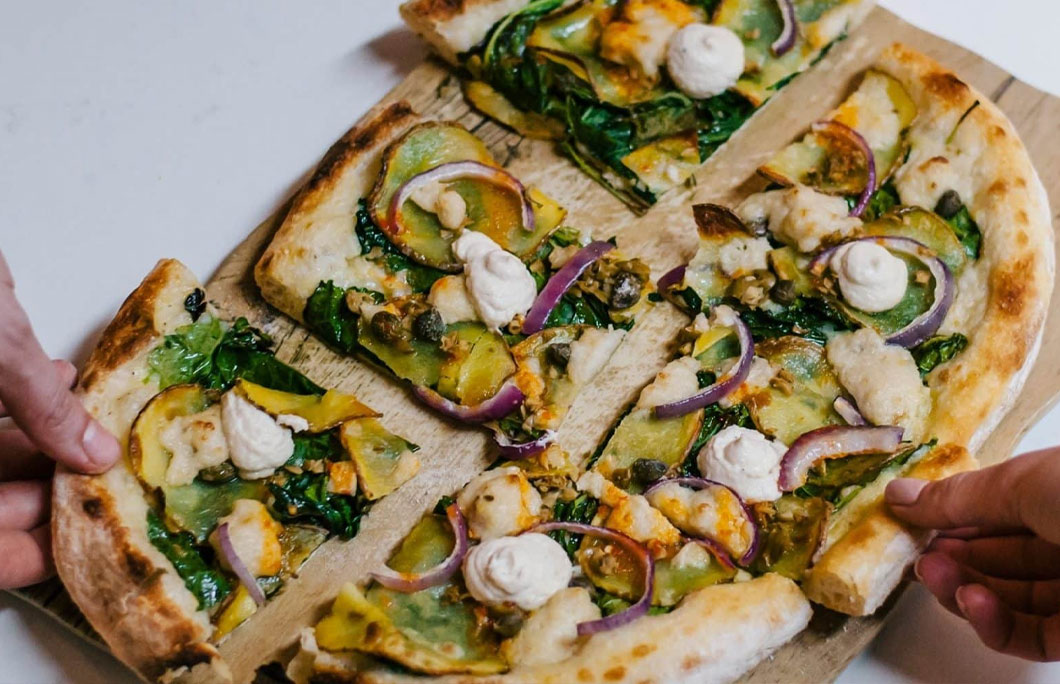 32nd. Plant Miami – Miami, Florida, USA
High-brow yet organic, Plant Miami is one of the only places in the city that focuses on sustainability through the emphasis of natural ingredients. Their modern, plant-based approach centres around vibrant organic living foods. With vegan, kosher dishes naturally inspired by the South Florida landscape, each plate is thoughtful and unique. Plus, most of their farm-to-chef ingredients are locally sourced from their very own Paradise Farm.
---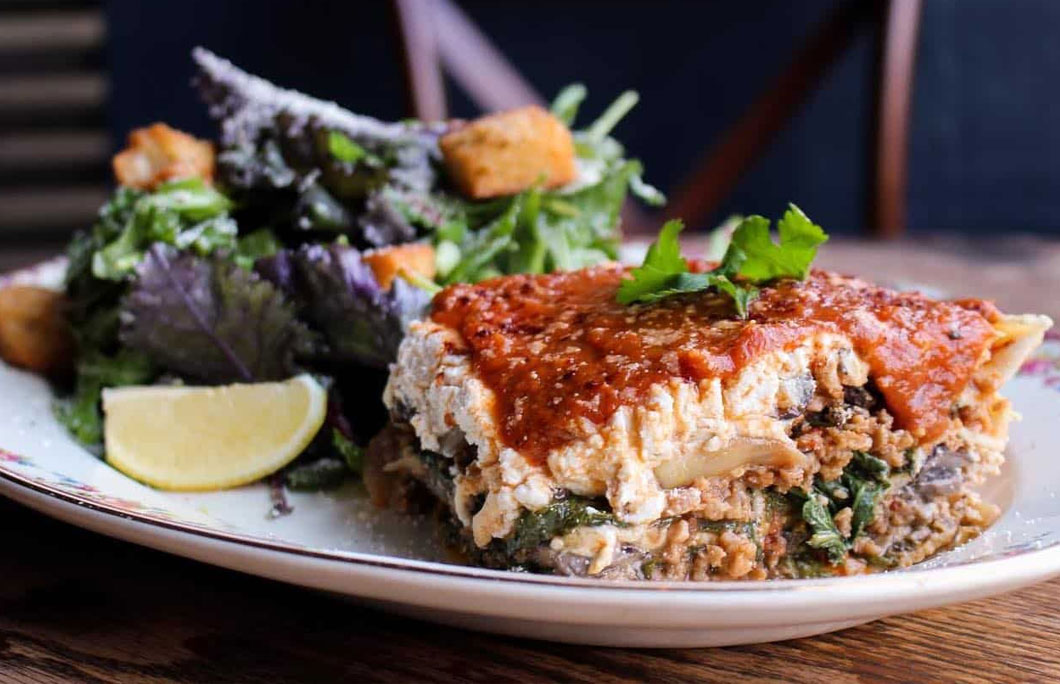 31st. Fig + Farro – Minneapolis, Minnesota, USA
Despite its elegant and trendy interior, Fig + Farro delivers totally unpretentious and globally-inspired dishes in the form of seasonal small plates. The rotating international cuisine and outstanding vegan brunch have locals and travellers alike clamouring just to get a taste of the excellence. Their weekend brunch spread is a can't-miss, featuring dishes such as home-baked buttermilk biscuits and coconut frosting-topped cinnamon rolls. Commence drooling.
---
30th. Veda Restaurante – Lima, Peru
At Veda Restaurante they work from a place of passion and love to ensure that every plate the craft is special. It's this base of pure passion for vegan cuisine that carries their entire flavourful menu. Everything here is free of refined sugars and animal products but yet still bursting with flavours unique to Peru. Enjoy a savoury plant-based breakfast, treat yourself to a heart-healthy soup or stay through dinner to enjoy vegan ceviche.
---
29th. Saido – Tokyo, Japan
Never sampled the various delicacies of "junk" vegan Japanese food? Wander into Naido and you'll get the chance to dive into a delicious side of plant-based Japanese cuisine. This new interpretation of Japanese cuisine delights and surprises, regardless of what you order. Definitely stop by for lunch when you can enjoy a mini-course centred on Sai-noodles, Sai-don and soup curry. Top it all off with one of their irresistible sweets.
---
28th. The Allotment Vegan Eatery – Manchester, England
There's a lot to love about this Manchester vegan restaurant. And, it all starts with the fact that ingredients are fresh and locally-sourced. It's the basis upon which they build their wide array of vegan dishes. For a truly special culinary experience, treat yourself to an impressive 10-course tasting menu. Or, check out their wildly delicious vegan Sunday roast. They use cauliflower steak that's easily better than a real roast.
---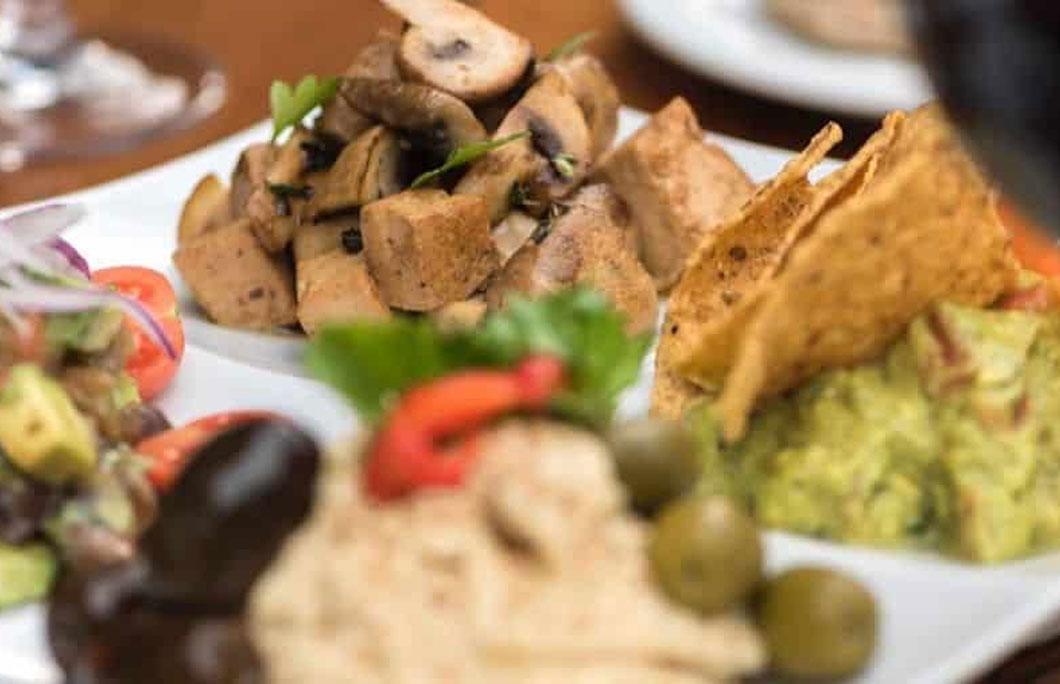 27th. El Huerto – Santiago, Chile
Located in a charming area of Providencia, El Huerto has been creating recipes for non-meat eaters since the early 1980s. So, you might consider them a bit of an expert in terms of the Chilean vegan scene. Expect nothing short of colourful plates of local vegetables, seaweed ceviches and fresh juices. In the mood for something more spiritual? They also host yoga classes on-site so you can further feed your soul.
---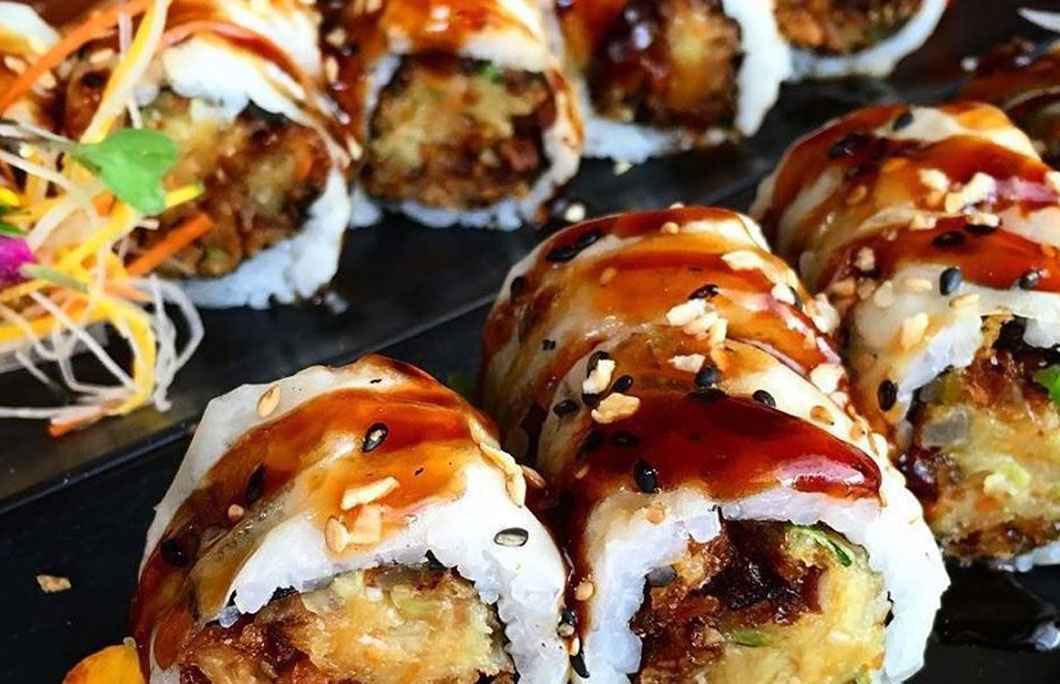 26th. Shizen Vegan Sushi Bar & Izakaya – San Francisco, California, USA
Vegan sushi? You better bet that San Francisco would be the city to dream up this wonderfully delectable concept. Everything at Shizen Vegan Sushi Bar is plant-based. And, they've combined classic shojin and sushi techniques with local, seasonal ingredients to create healthy and flavourful dishes. Order rolls filled with smoked beets or spicy tofu and then settle in for a magically tasty meal you'll dream about for days after it's over.
---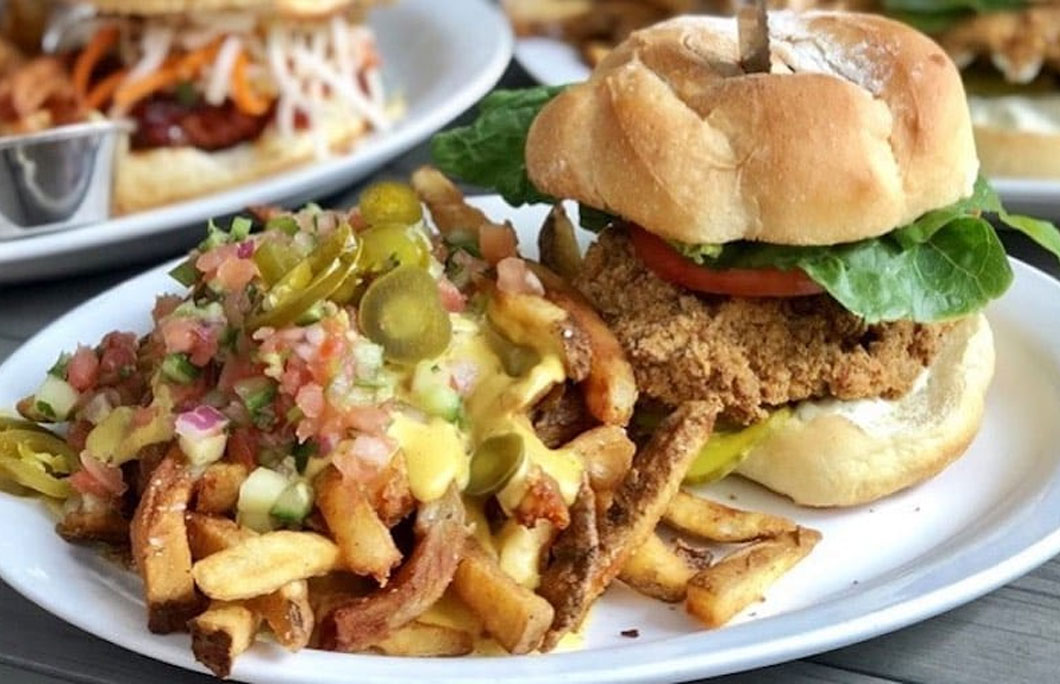 25th. Meet Restaurants – Vancouver, Canada
Meet Restaurants in Vancouver consistently take home awards for the quality and excellence they serve on a daily basis. Recognised as being one of the best places for vegan, vegetarian, gluten-free and all-around wonderful food, these veggie hotspots are a great place for some world-class food. Not only will you encounter uber-trendy vibes, but you'll be able to enjoy vegan poutine, healthy bowls, loaded fries and everything in between.
---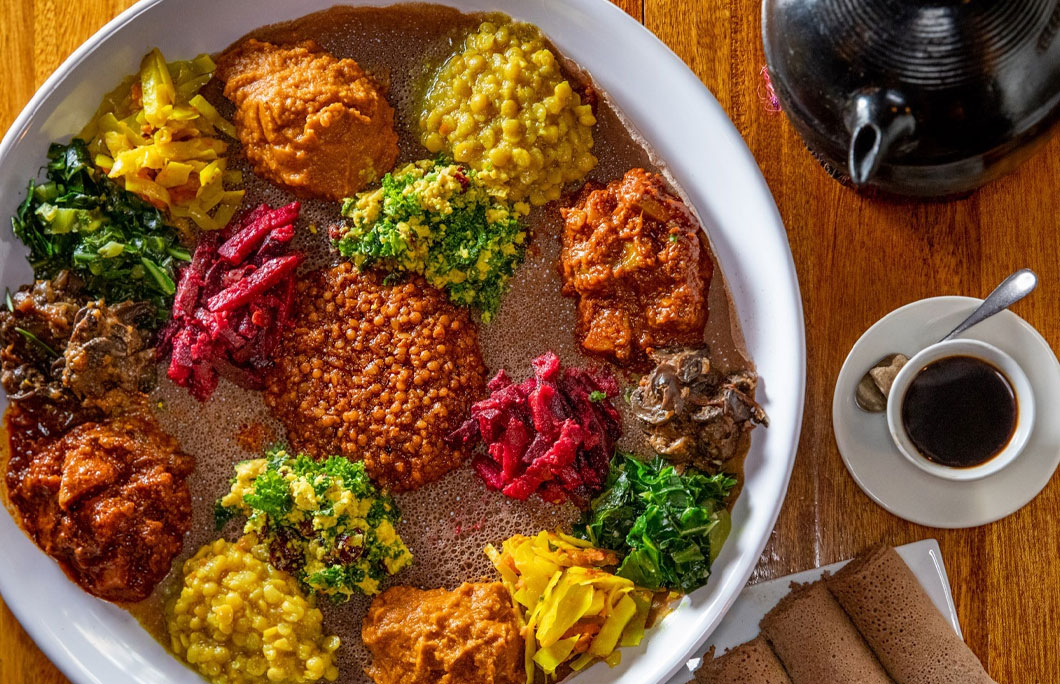 24th. Bunna Cafe – New York City, New York, USA
Craving Ethiopian vegan delights and some of the city's coolest vibes? Bunna Cafe is the spot for you. It's the perfect spot to share in vegan food with a group of friends who love plant-based delicacies just as much as you do. Scoop up all of the rich, vibrant flavours with their tasty sourdough flatbread as you jive and groove to the restaurant's live music. It's the perfect mixture of food and fun. You'll be back for seconds for sure.
---
23rd. Wise Boys Burgers – Auckland, New Zealand
This vegan fast food joint in Greg Lynn is the kind of place you head when you're in the mood for a real feast. Sustainability is at the heart of everything they do, from the 100% plant-based homemade burger patties to their zero waste fully-compostable packaging and locally-sourced ingredients. Vegan burgers delight, but you're gonna want to start off with the Smoke and Fire, which comes with deep-fried crispy tofu and smoke and fire satay sauce. We're not drooling, you are.
---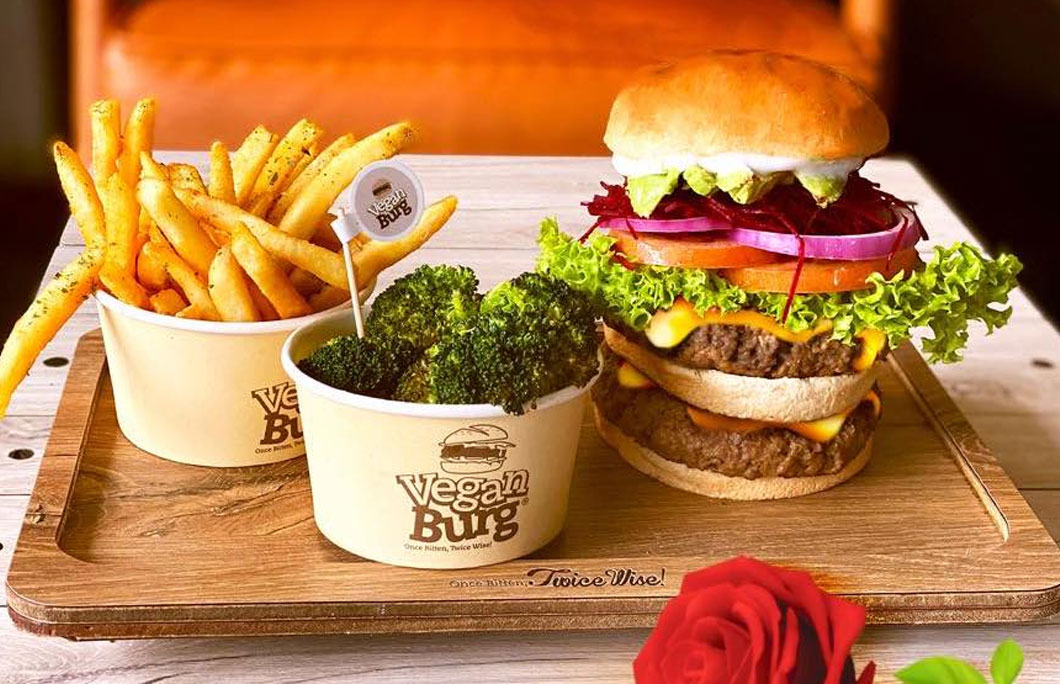 22nd. VeganBurg – Singapore
Looking for the best vegan burgers in Asia? You'll find them at VeganBurg in Singapore which, coincidentally, also has a location in San Francisco. As the world's first 100% plant-based burger joint, they know a thing or two about meat-free flavours. Simply put, diving into the veggie burgers here will convince even the most stubborn of meat-eaters to convert over to the lighter side. Spicy, savoury, or char-grilled? They serve it all with style.
---
21st. Raw & Roxy – Cape Town, South Africa
Hailed as one of Cape Town's sexiest foodie hot spots, Raw & Roxy delivers on every foodie front. And, after sampling their food, we think you'll agree. They serve up traditional treats with a gourmet twist and a side of super Instagrammability. Snap a photo of your impressively-plated food before enjoying the raw vegan salads, vegan patisserie, hot tonics and more. It doesn't get much better than this.
---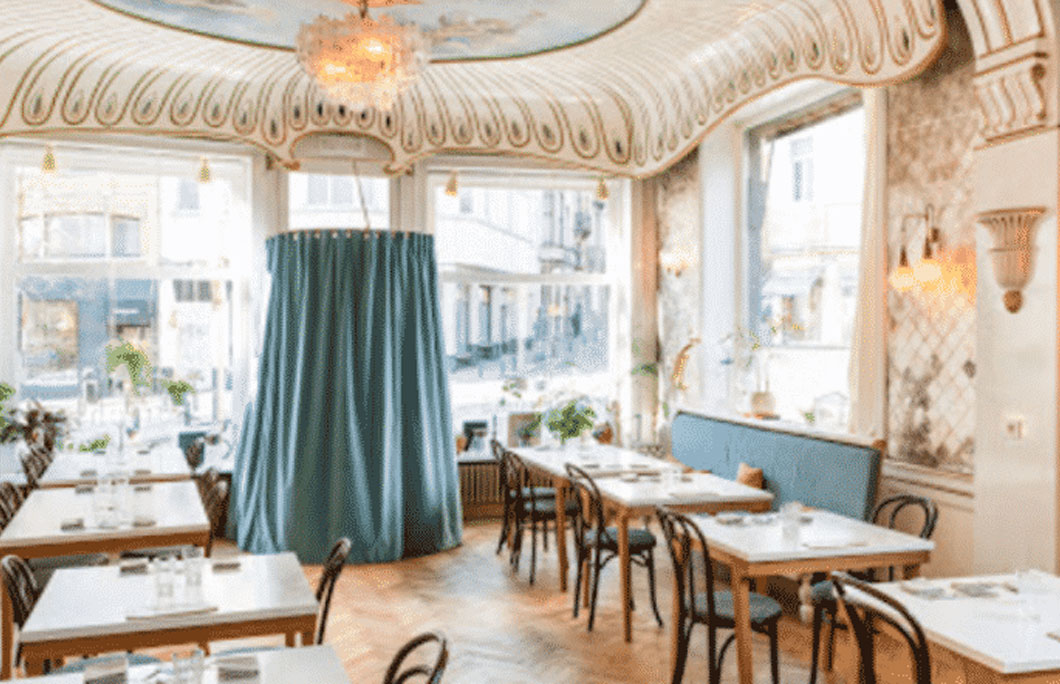 20th. Humus x Hortense – Brussels, Belgium
Amidst all of the tasty waffles, chocolate and loaded fries that fill the streets of Brussels is where you'll find one of the best vegan restaurants in the world. Featuring a mostly vegetarian menu, they offer vegan options as well, especially when it comes to their unique tasting menu. It changes every week depending on the harvest of the wild farm Le Monde de Mille Couleurs and reflects natural elements.
---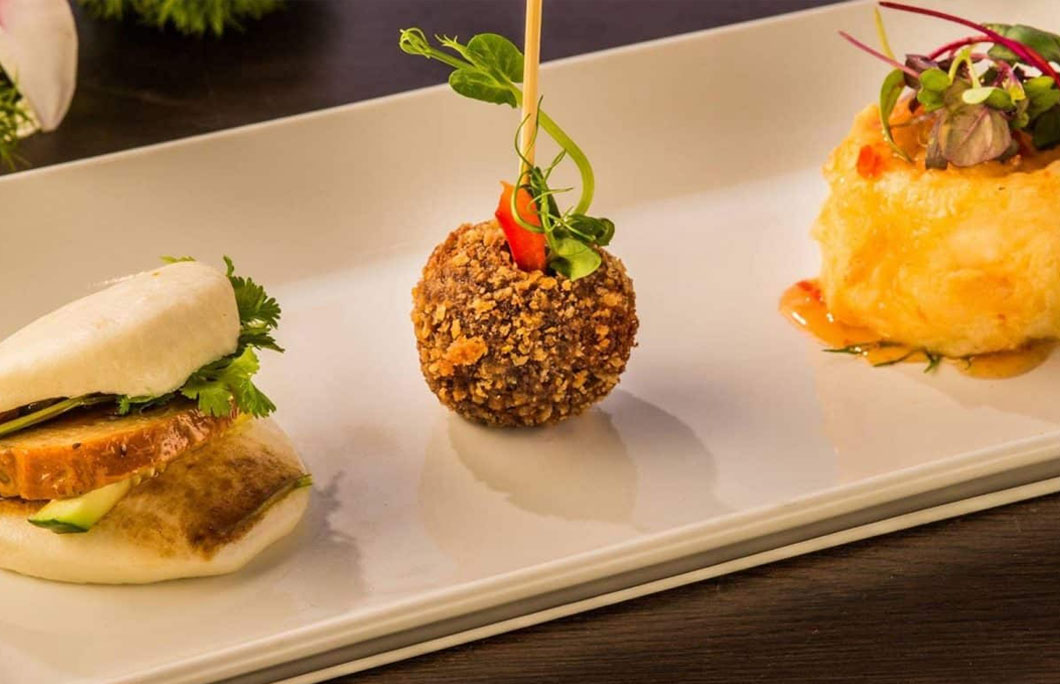 19th. Herban Fix – Atlanta, Georgia, USA
Herban Fix is the spot to go for vegan-friendly food in Atlanta if you're interested in spending an entire evening out treating yourself to elegant vegan fare. The restaurant acts as a fine dining establishment and the flavourful food is a testament to just how good vegan fine dining can be. For something extra special, head here for all-you-can-eat brunch on Sunday. Or, spend date night induling in their savoury plant-based dishes.
---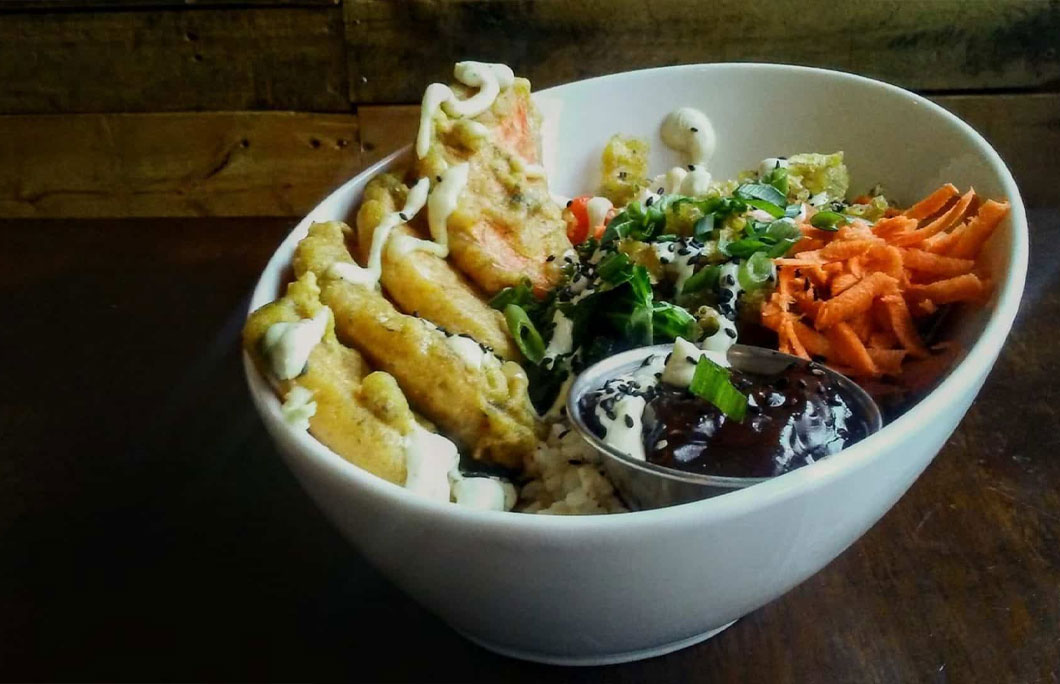 18th. Wild Leek – Halifax, Canada
At Wild Leek the focus is, as they put it, on seasonal local ingredients made into familiar vegan comfort food. This local vegan restaurant and bakery specialises in turning fresh ingredients into flavourful comfort food suitable for plant-based diets. And, while their menu is impressively diverse, it's their vegan breakfast options that are truly tempting. Order the Titanic Burrito or the Banana Nut French Toast.
---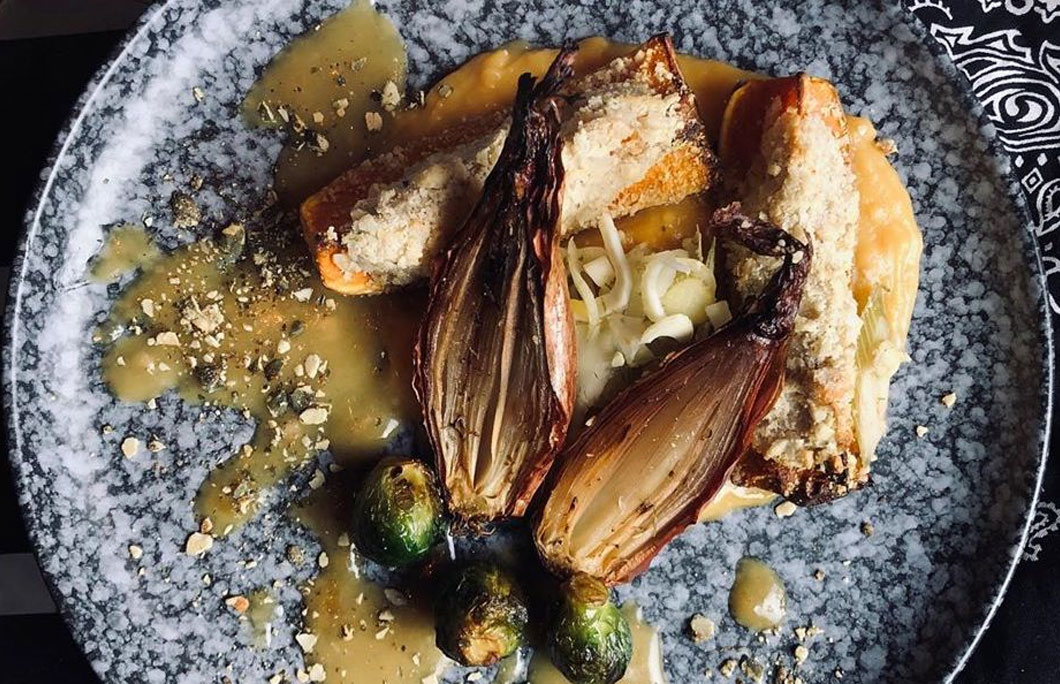 17th. Mr. & Mrs. Watson – Amsterdam, Netherlands
Serving up vegan "comfort food with a culinary twist," the food at Mr. & Mrs. Watson is the kind that makes you both curious and happy. And, you don't even have to be a vegan to enjoy it all! Be sure to try the award-winning vegan cheeses as a starter to your fantastic meal. Dive into some cashew fondue before indulging in their iconic tarts. They're light and flavourful yet superb and extremely filling.
---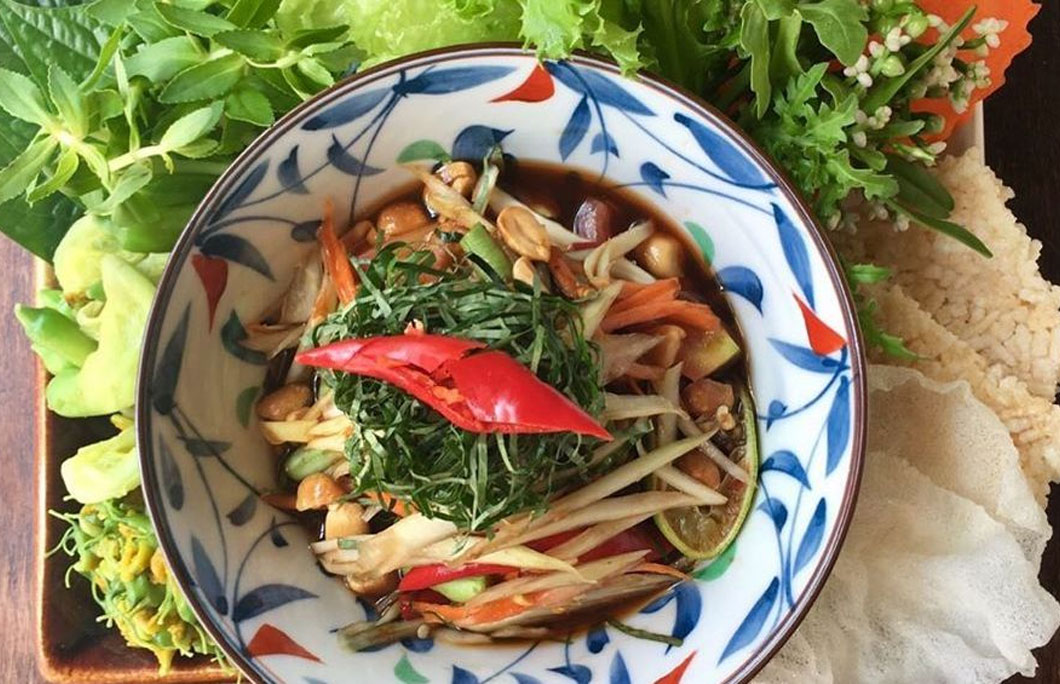 16th. Anothai – Bangkok, Thailand
Thai cuisine is some of the most flavourful in the world. And, when travelling to Bangkok, you'll get the chance to experience the mostly vegan globetrotting menu at Anothai. Showcasing dishes with Thai, Japanese and Indonesian influences, the food here is unique and inventive. They use organic vegetables come from their own farm and they take extra care to ensure everything is at least vegetarian-friendly.
---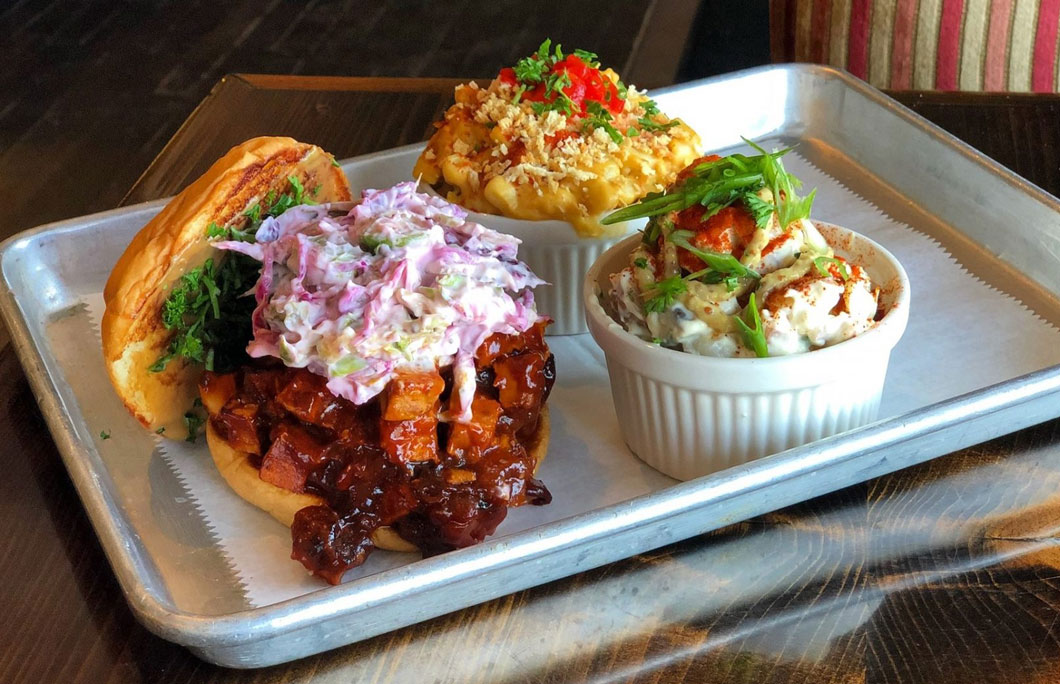 15th. Dixie Dharma – Orlando, Florida, USA
As a vegan travelling to the United States, you better count on being able to enjoy in all of the iconic comfort foods that make American cuisine so tantalising. And, there are few better places than Dixie Dharma. With Southern comfort food all over the menu you can feast on creamy cashew mac 'n cheese, Carolina-style BBQ jackfruit, and the famous Sloppy Jo! burger. Craving biscuits, gravy and proper grits? It's all vegan, too.
Looking for the best hotels in Orlando? Check out where to stay in Orlando
---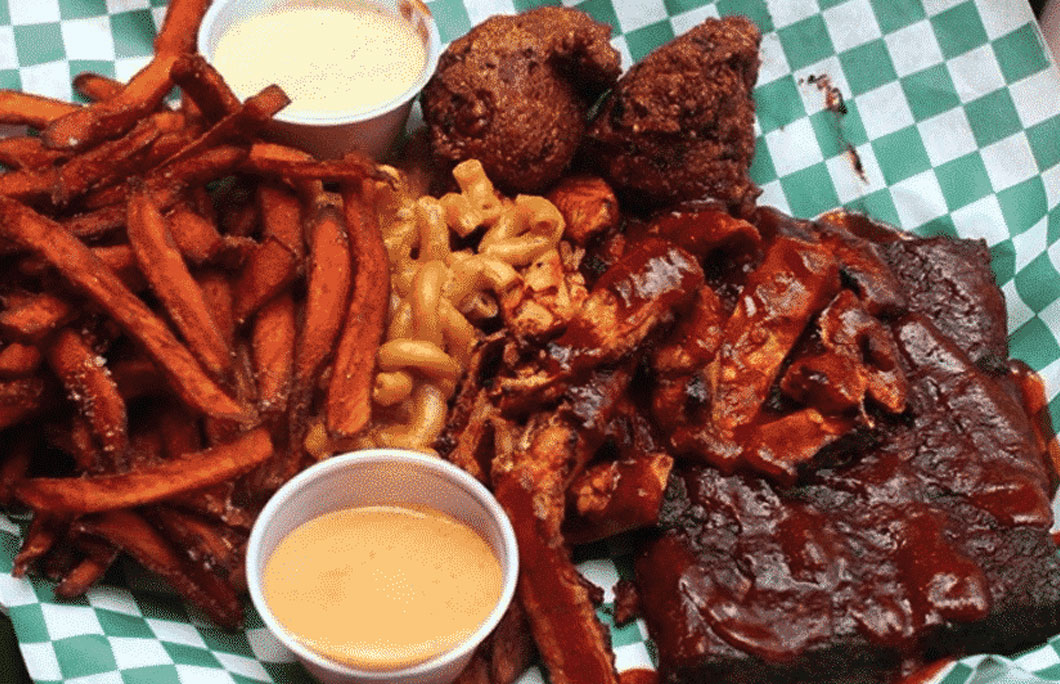 14th. Homegrown Smoker – Portland, Oregon, USA
It wouldn't be a visit to the USA without a dive into some seriously tasty BBQ. And, thanks to the folks at Homegrown Smoker, even veggies can indulge in this delicacy now. Plant-based comfort food has seriously never tasted to great. Deliciously smoked seitan transforms into beef ribs that wouldn't be out of place in any one of the top BBQ spots in the country. Definitely get them with their mouthwatering fries.
---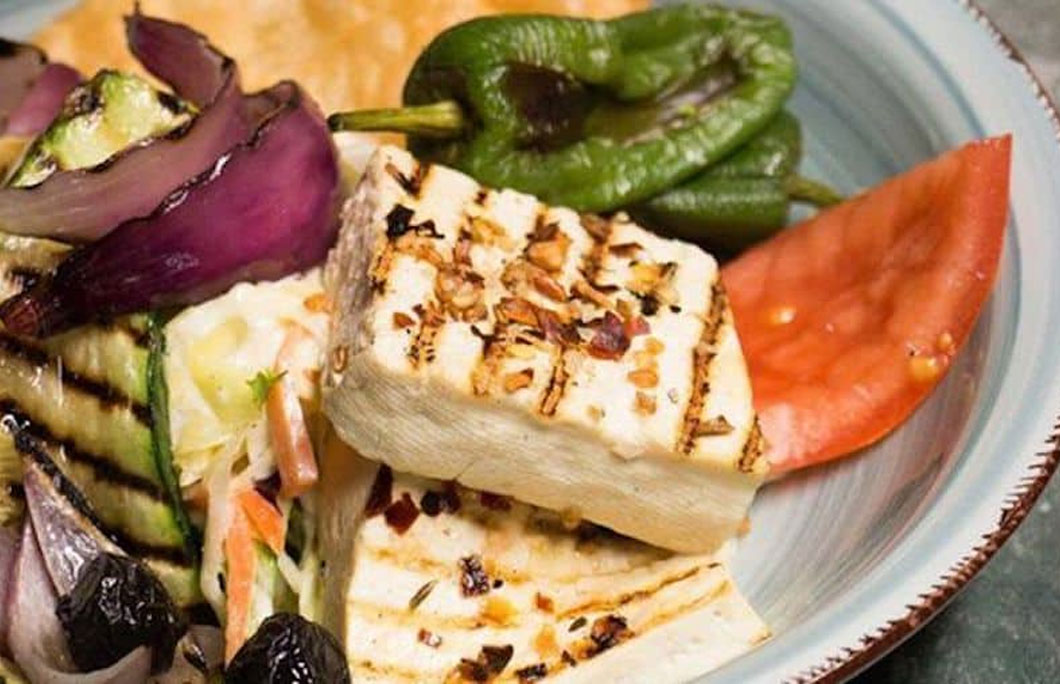 13th. Lucky Leek – Berlin, Germany
Berlin is home to a variety of world-class vegan restaurants. Seriously, you could spend a week exploring them all. But, when it comes to one of the best vegan restaurants in the world, Lucky Leek is easily amongst the best of the best. Their seasonal menu overflowing with fresh, tasty and healthy options that feed your belly and your soul. Enjoy everything from vegan sashimi and beet steak to red cabbage risotto.
---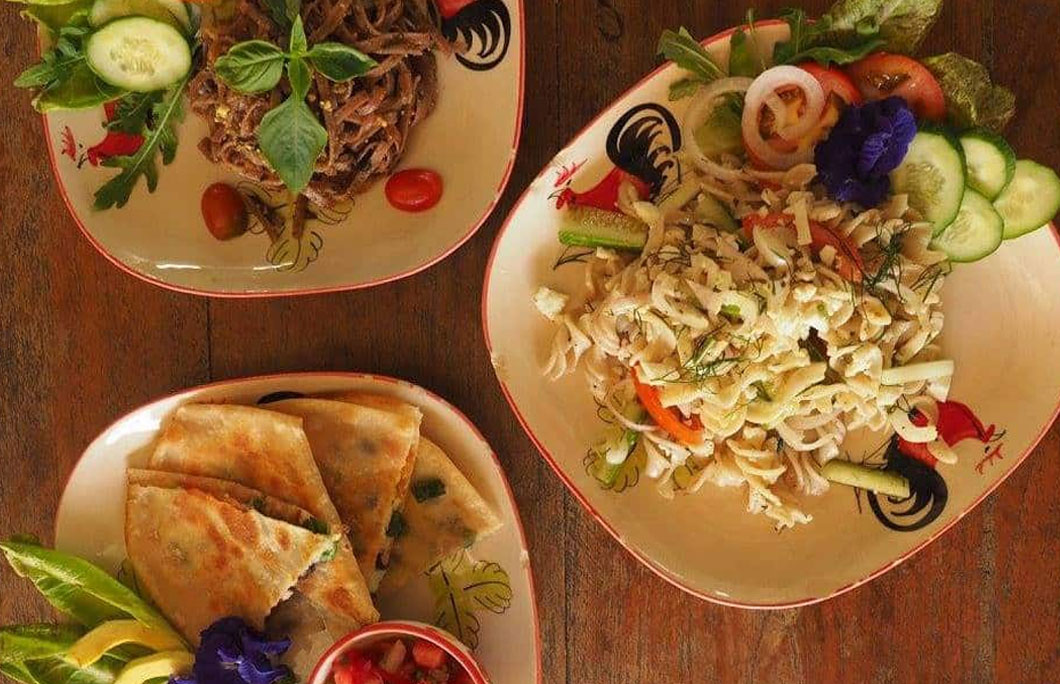 12th. Pun Pun Market – Chiang Mai, Thailand
Pun Pun is a centre for self-reliance in Chiang Mai, serving as one of the country's largest and most popular organic, sustainable farms. As someone interested in sustainable living and a plant-based lifestyle, it's an absolute can't miss. However, their restaurant serves up some of the best vegan food in the world, too. It's a mix between vegetarian and vegan with a focus on Northeastern Thai cuisine.
---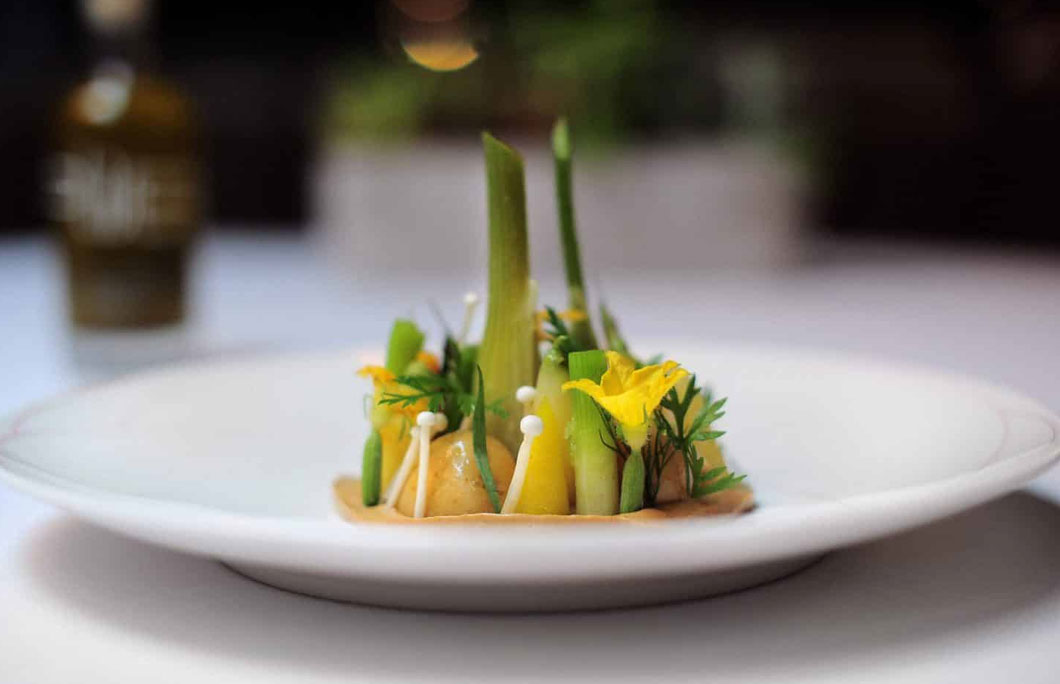 11th. Pied à Terre – London, England
Pied à Terre is vegan fine dining at its finest. There's no denying that this London restaurant is one of the best restaurants in the world, offering up a full menu dedicated just to vegans. We suggest opting for their vegan tasting menu, which currently includes everything from organic risotto to cauliflower black curry. Be prepared to have your tastebuds and your eyes tantalised as the presentation is second to none.
Looking for the best hotels in London? Check out where to stay in London
---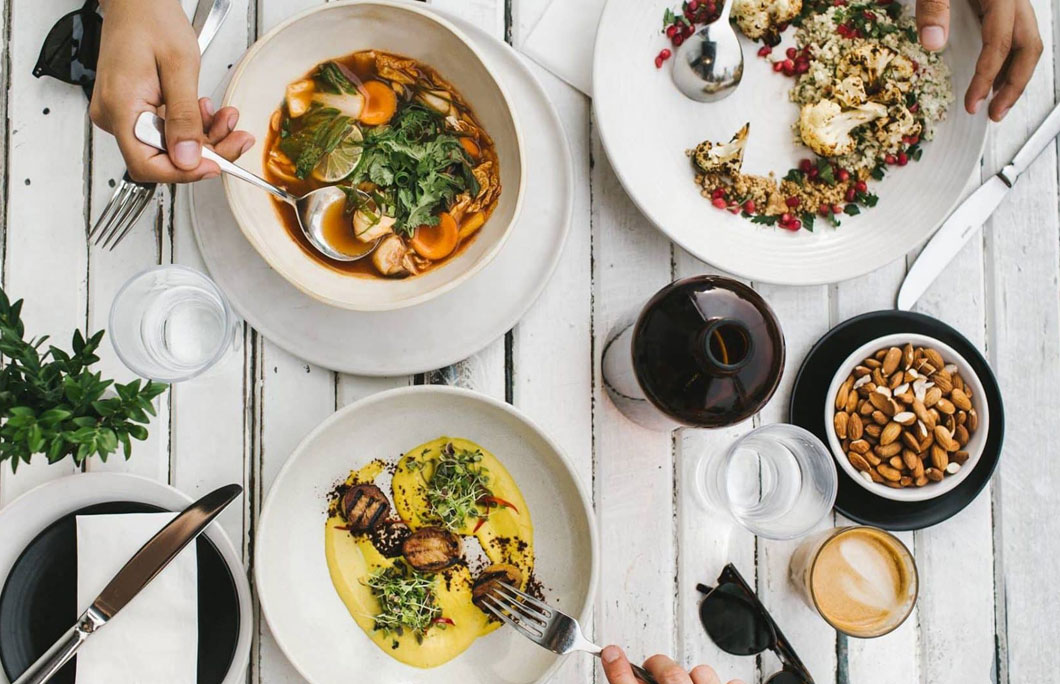 10th. The Raw Kitchen – Fremantle, Australia
There's a lot to love and take in when visiting The Raw Kitchen in Fremantle. It's many things in one, such as a restaurant, lifestyle store and yoga space. Their inventive vegan menu also ensures that there's nothing they offer with dairy, gluten, refined sugars or additives. So, count on truly fueling your body with nothing but goodness here. Raw or cooked, their dishes are seriously scrumptious. Check out the house-made kombucha and yellow coconut curry.
---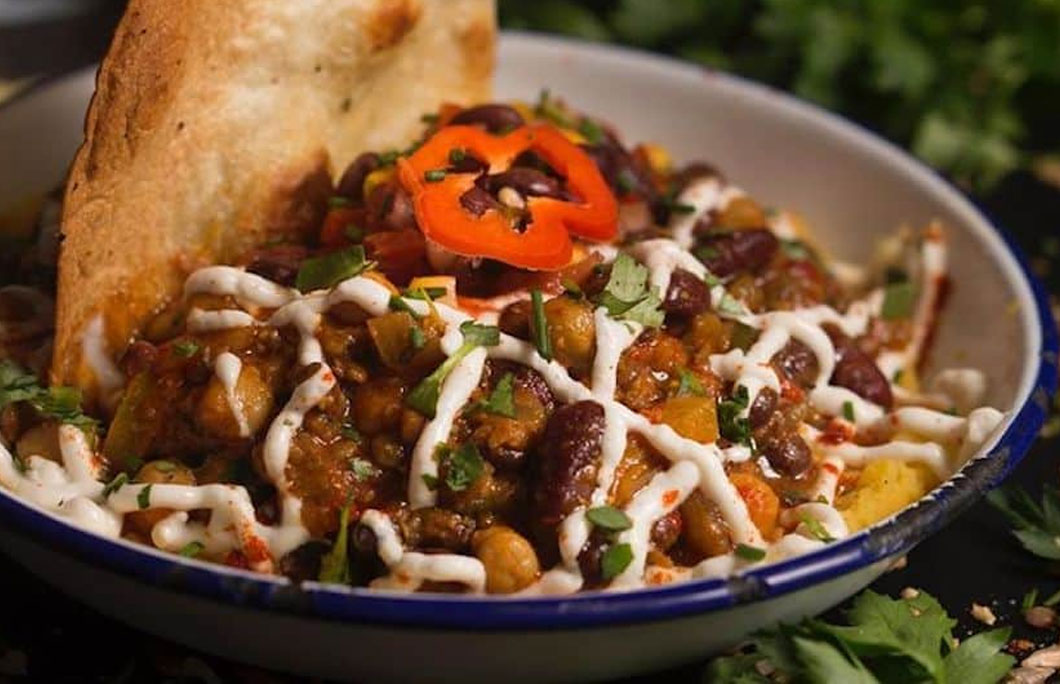 9th. The Flying Duck – Glasgow, Scotland
Wander down into this lively subterranean cafe, bar and club and you'll feel as as though you're checkin out a friend's flat for the evening. On top of being a tendy Glasgow hotspot for hangouts, it's also a vegan diner where you'll find "Michigan-sized portions" of American Southern comfort food. As a veggie traveller, you just can't beat being able to eat, drink and dance the night away all in one place.
---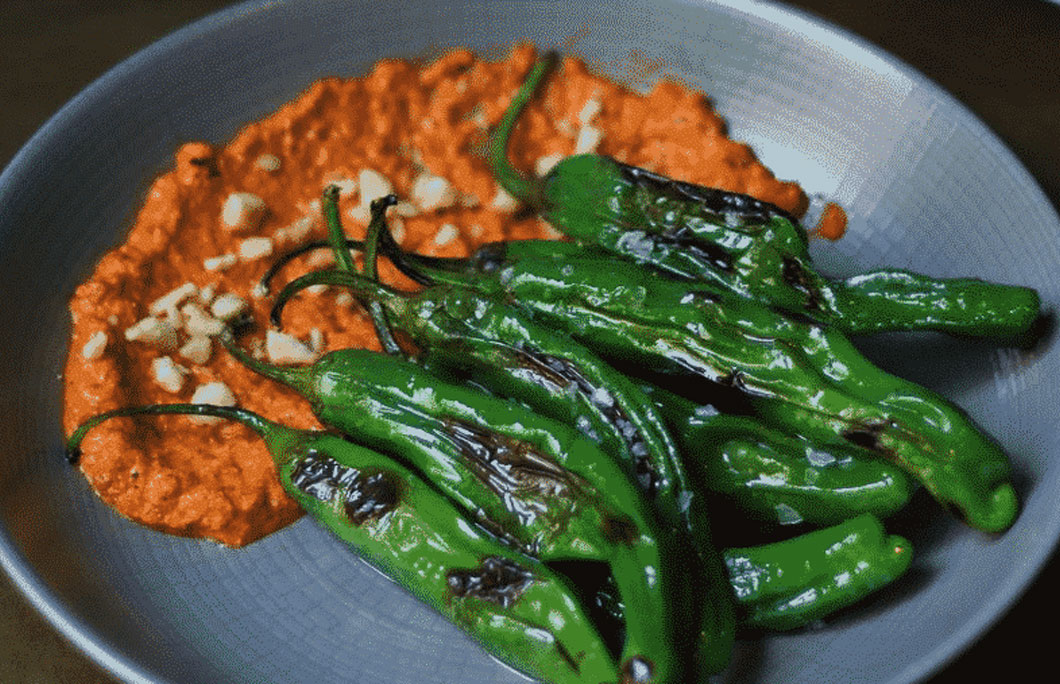 8th. Charles Was a Sinner – Philadelphia, Pennsylvania, USA
It's hard to find trendy spots for veggie date night in most cities, but not in Philly. Aside from having a pretty fantastic name, this super sexy cocktail bar also serves 100% vegan food. It oozes of style and charm, serving up light snacks such as charred Shishito Peppers and heavenly Silken Tofu and Mushroom Ramen Pasta. Charlie might have been a sinner but when you dine here you don't have to feel like one.
---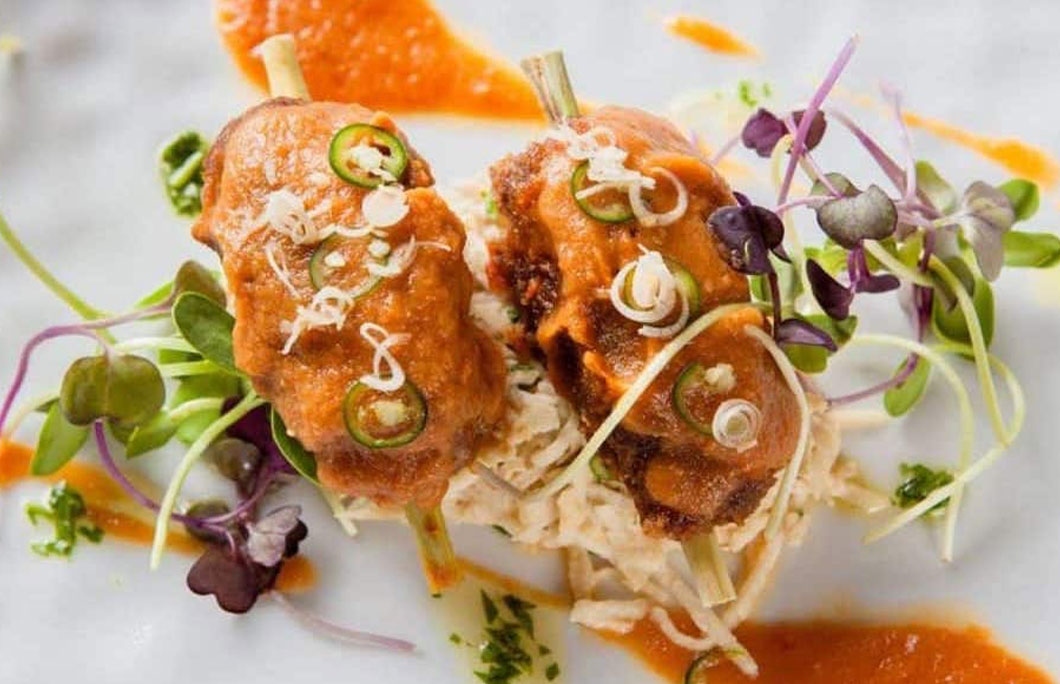 7th. Elizabeth's Gone Raw – Washington, DC, USA
Vegan fine dining is a fairly new concept in the United States and even in other veggie-friendly countries across the world. So, getting the chance to graze your way through an elegant evening at Elizabeth's Gone Raw is a truly special treat. The seven-course menu changes monthly, as do the craft cocktails to match. So, you can visit multiple times and enjoy a new raw vegan plate each time. Book ahead, as they're only open on Fridays and Saturdays.
---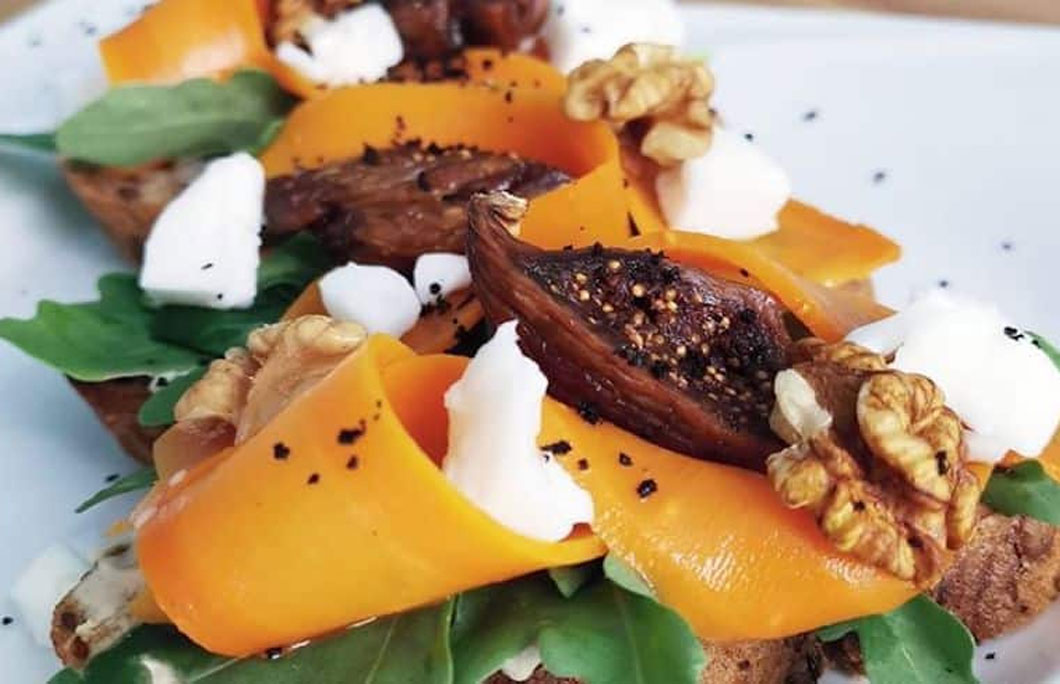 6th. Great Bistro – Budapest, Hungary
They're serious about the name here as everything on the extensive menu truly is great. Sample your way through a menu that includes vegan, gluten-free, and gourmet fare. The fine dining atmosphere creates an elegant setting in which to enjoy the international cuisine they serve. And, there's also a special focus on sustainability which makes it easily one of the best vegan restaurants in the world.
---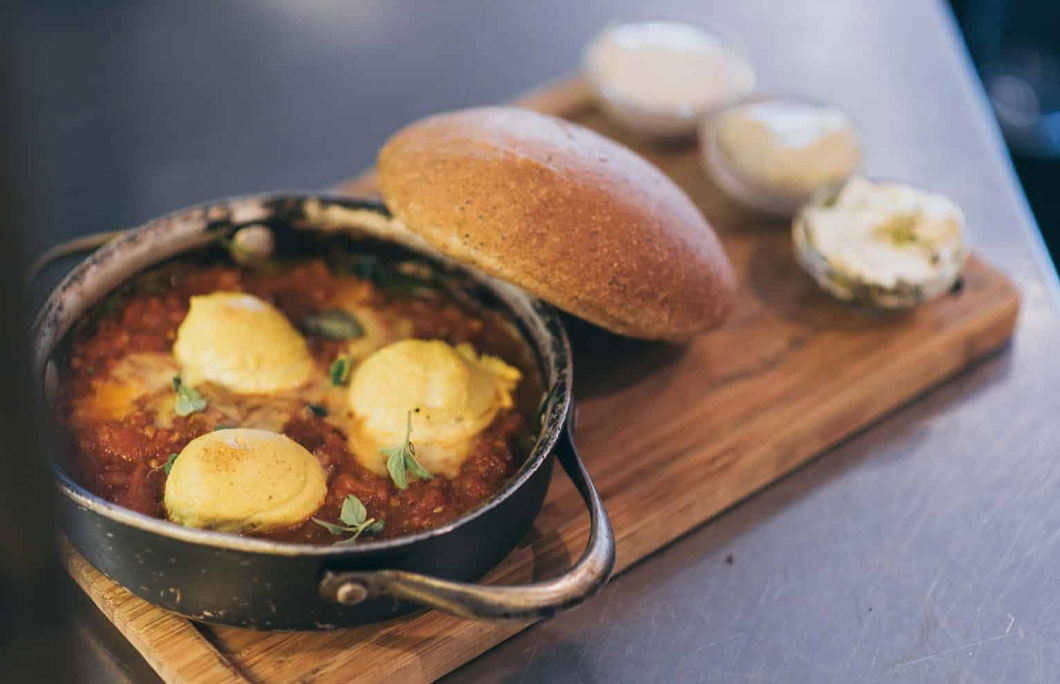 5th. Anastasia – Tel Aviv, Israel
Anastasia earns a spot on a lot of different lists. From breakfast to brunch and even their vegan fare, the Tel Aviv hotspot fills up fast for a reason. It's a pretty poppin' local haunt for vegans and vegetarians looking for tasty breakfast and cosy patio seating. From their homemade labneh and feta cheese to their world-famous dairy-free lattes, you'll find something you love here.
---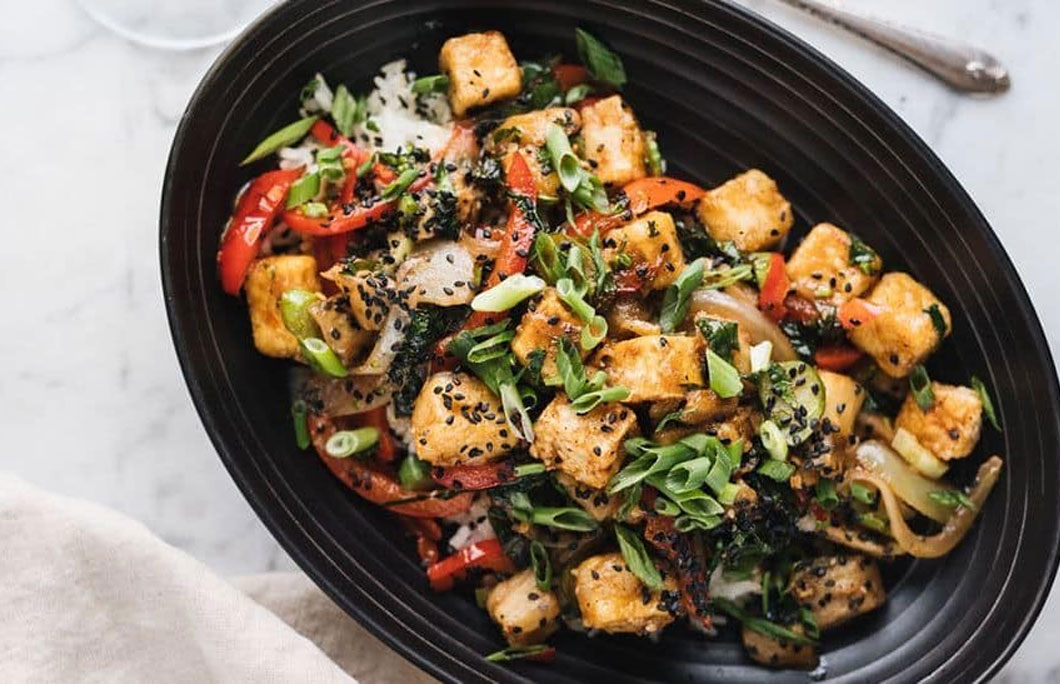 4th. LOV – Montreal, Canada
LOV specialises in serving sustainable, responsible vegan cuisine. The restaurant describes itself as serving "fast fine food" which is an intriguing concept that makes for a unique visit each time you're in town. Menus are 100% vegan and balanced in terms of flavours and dishes. Order a fantastic cocktail before getting stuck into a poke bowl or their fantastic burgers. Up in time for brunch? There's no better spot in the city.
---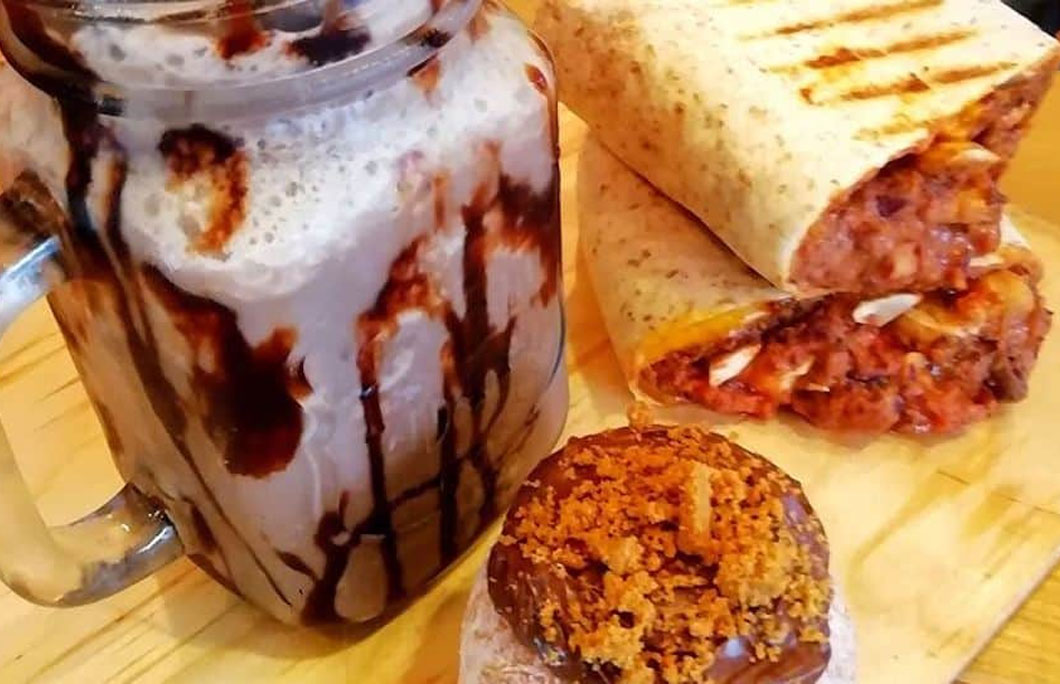 3rd. Vx Bristol – Bristol, England
Vegan junk food is a somewhat new concept that ensures even plant-based eaters can treat themselves to a cheat meal every once in a while. And, Vx Bristol serves up the absolute best vegan junk food in the world. Head here hungry just so you can sample more than one dish. They've got mac 'n cheese, BBQ ribs, steak frites and more. The owner of a seriously sweet tooth? Their massive oreo milkshake and coke floats don't disappoint.
---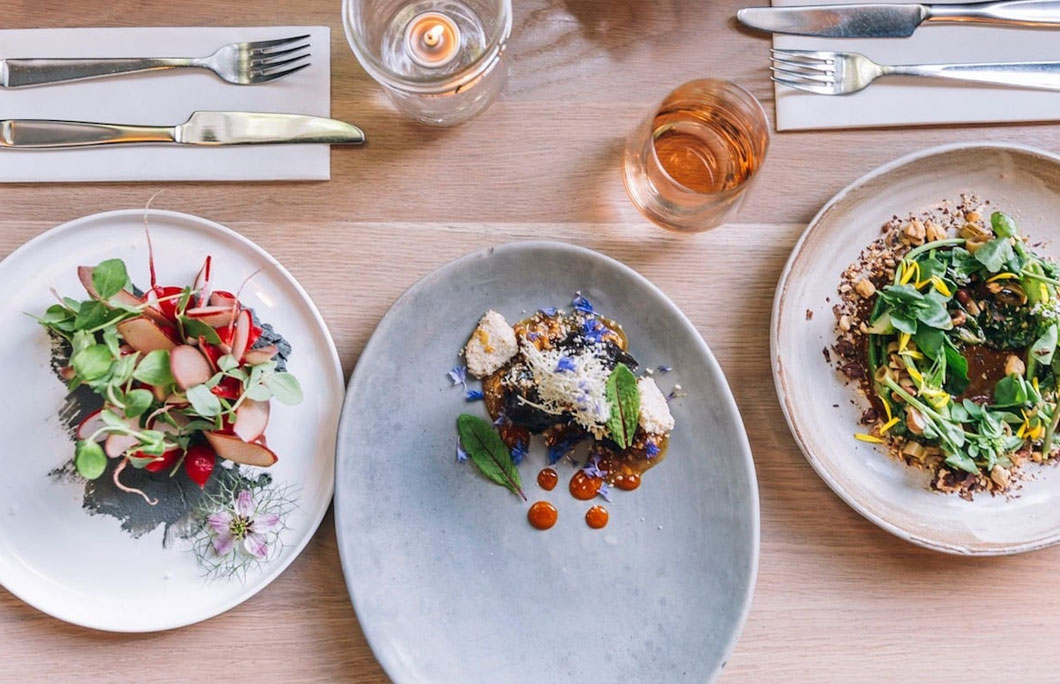 2nd. The Acorn – Vancouver, Canada
The Acorn is easily one of the best vegan restaurants in the world, year after year. Their passion and dedication to providing visitors with a truly tantalising array of fresh, plant-based plates is unparalleled. The presentation is impeccable and the fine dining atmosphere makes the spot a fantastic, relaxing place to spend the evening. Feast on dishes that centre around one main ingredient, such as their Beet, Tomato and Harvest plates.
---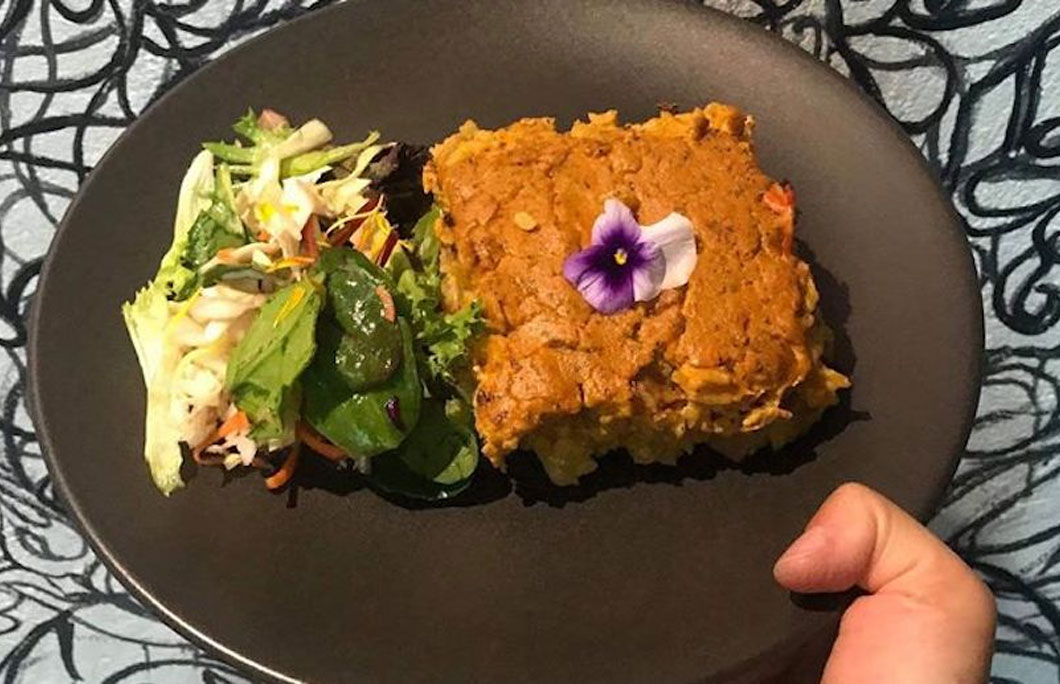 1st. Lentil As Anything – Melbourne, Australia
More than a mere vegan restaurant, Lentil As Anything is a movement for social fairness and inclusion. It's a whole community of like-minded individuals who believe in using fresh, organic food to fuel their bodies. With three locations in Melbourne and one in Sydney, you can enjoy a variety of dishes and international cuisines at each. Grilled polenta, savoury Japanese pancakes and even tantalising chia pudding are all on the menu.
Looking for the best hotels in Chicago? Check out where to stay in Chicago
---