The 50 Best Chinese Restaurants In Europe
The best Chinese restaurants in Europe are like the best donuts in America or coffee shops in South America, they're on literally every corner.
Authentic, spicy, and full of flavour, you'll find that the best Chinese restaurants in Europe bring a lot to the table, both literally and figuratively. Often tucked away on a side street in the city's Chinatown or hidden in plain sight amongst the troves of sushi restaurants that attract tourists, the best Chinese restaurants might seem hard to find.
While you might need to do some searching to find the best Chinese restaurant in each European country, we can assure you they're there. We thought we'd save you some time and do the dirty work for you.
Here's the ultimate list of the 50 best Chinese restaurants in Europe. Stir-fried, deep-friend, steamed, or boiled, you're going to want to try it all…
Chinese Restaurants In Europe, How do these rankings work?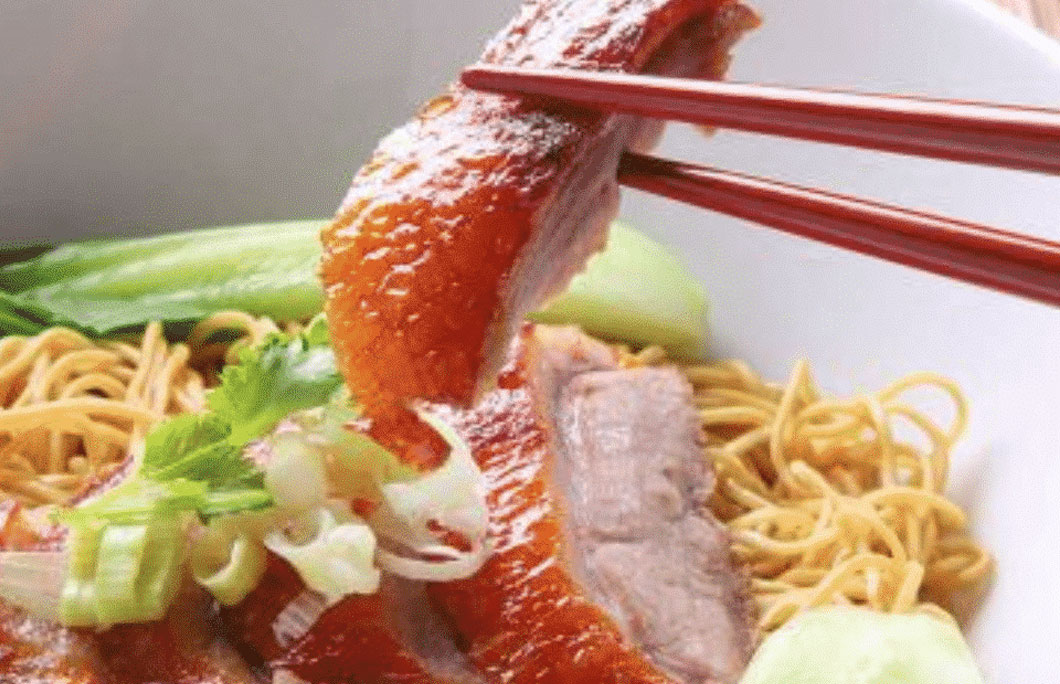 50th. Wang Restaurant – Budapest, Hungary
Working to unlock the mysteries of five-thousand-year-old Chinese cuisine, the head chef at Wang Restaurant delicately prepares some of the finest Chinese dishes in Hungary. Independent once claimed that Wang Restaurant is why Budapest has great Chinese food. So, it's well worth heading over to check out what's on the menu.
---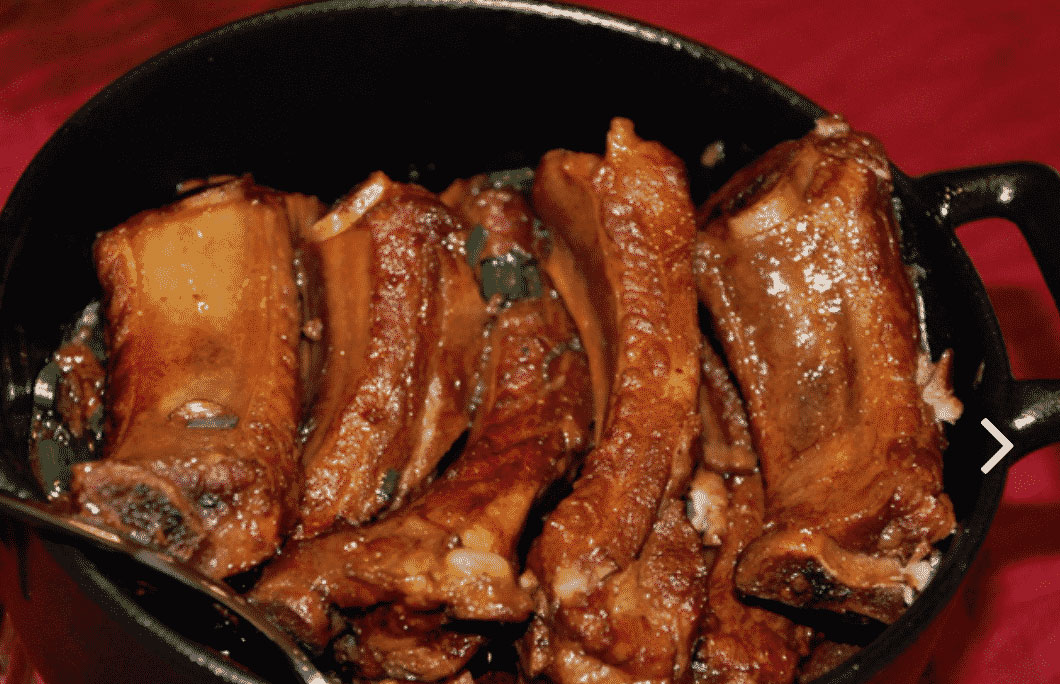 49th. Nihao – Zurich, Switzerland
Diverse Chinese dishes fill the menu at Nihao, Zurich's most famous Chinese restaurant. If you're looking for a no-frills Asian restaurant, this is your go-to place. Unpretentious yet brimming with flavour and style, Nihao offers quality food to locals and travellers alike.
---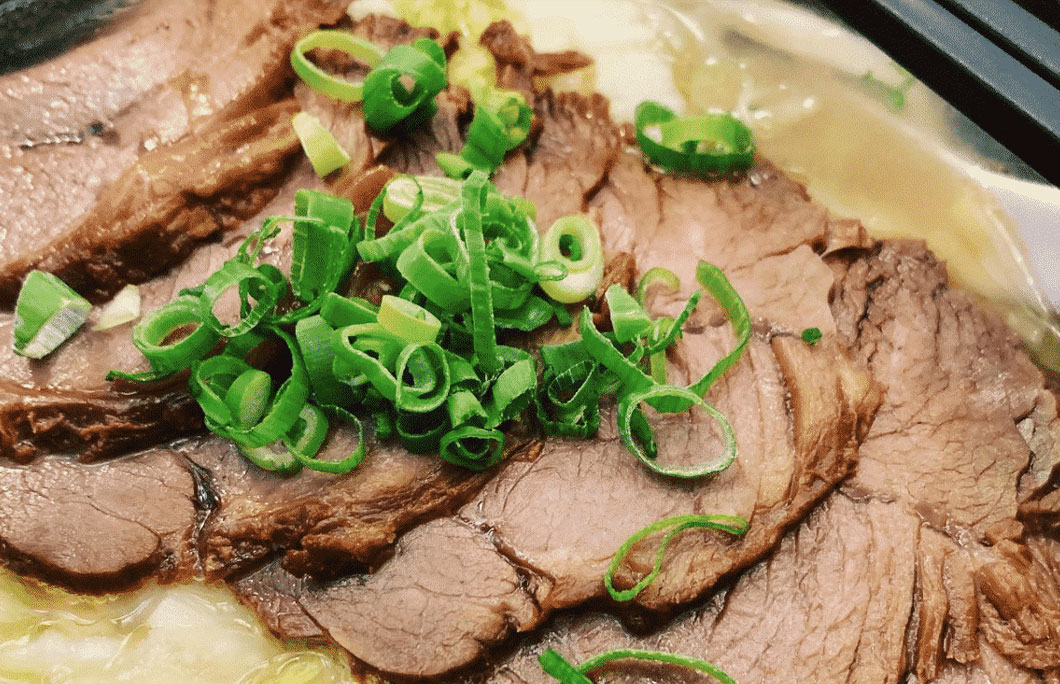 48th. Shaniu's House of Noodles – Berlin, Germany
Hungry travellers in Berlin looking for a taste of China alway head to Berlin's best Chinese restaurant – Shanu's House of Noodles. From warm, plump dumplings to finely-crafted homemade noodles, everything here feels and tastes authentic.
---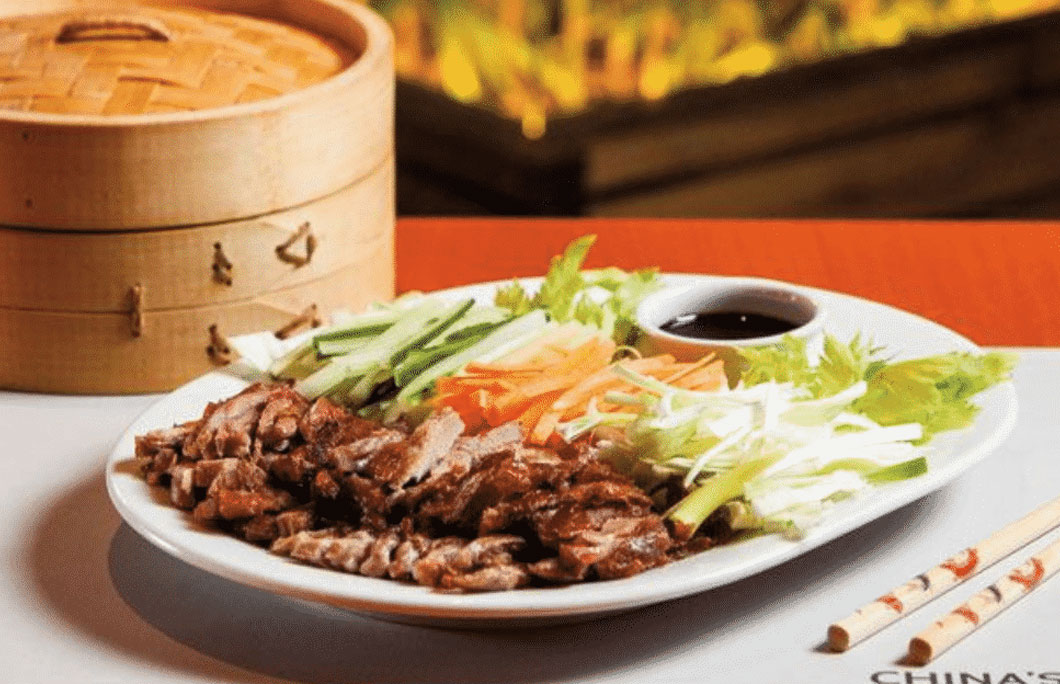 47th. China's Fantasy – Athens, Greece
From the beautiful decorations that adorn the walls to the absolutely divine dishes that they serve here, China's Fantasy is Athens' premier Chinese restaurant for a reason. Noodles and fried rice are fan favourites, but we suggest trying their dumplings, which guests are constantly raving about.
---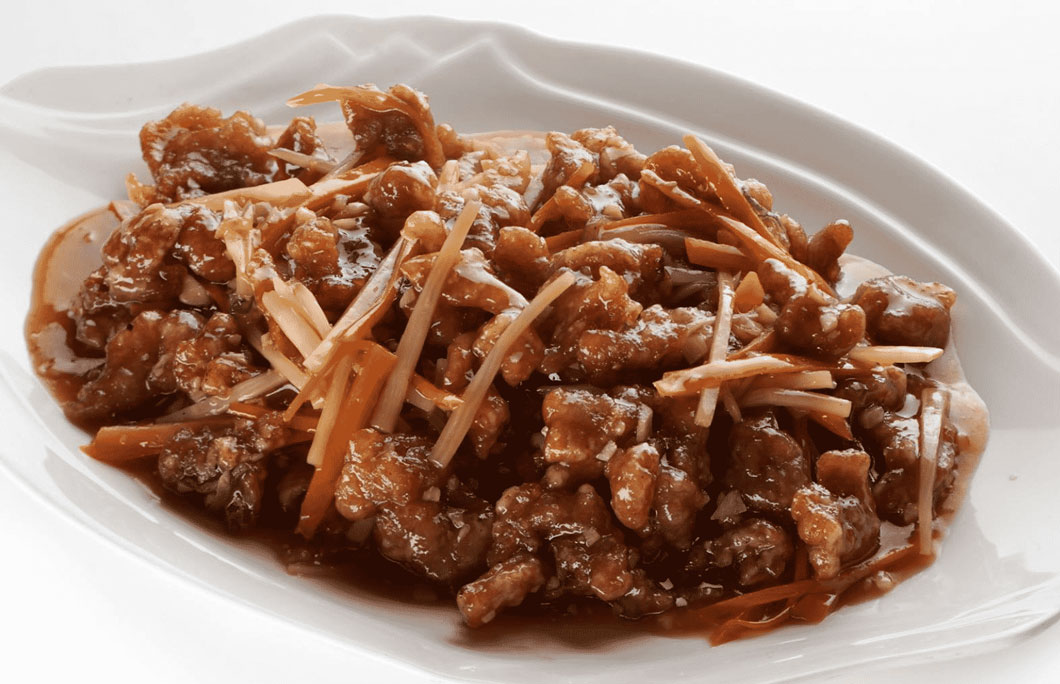 46th. Azijska Restavracija Veliki Hong Kong – Črnuče, Slovenia
Elegance envelopes the entire atmosphere at Azijska Restarvracija in Slovenia. Yes, there's even great Chinese food in Slovenia. From fried rice to fried noodles and even the chef's special dishes, everything on this menu is full of flavour. Portions are big, too, so you'll never leave hungry.
---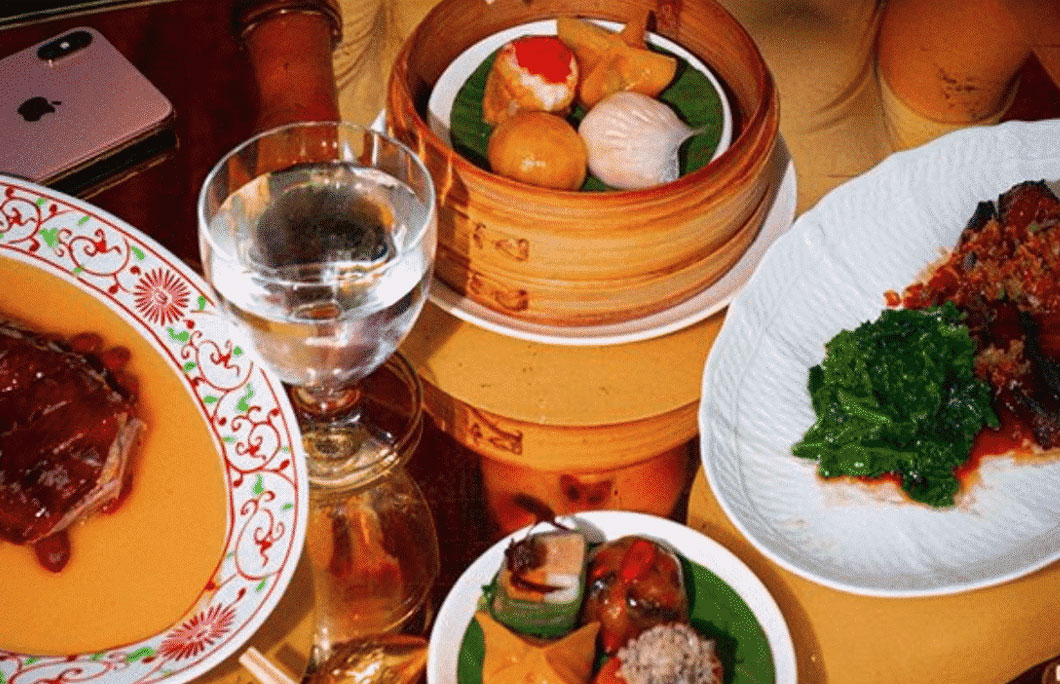 45th. Park Chinois – London, England
This London hotspot was inspired by the glamour of 1930s Shanghai supper clubs & cabarets, which is enough to get us to make a reservation. However, all of the glitz and glamour aside, the food here is actually pretty authentic and always well-made. Devour any of their delicious menu items as you enjoy live entertainment.
---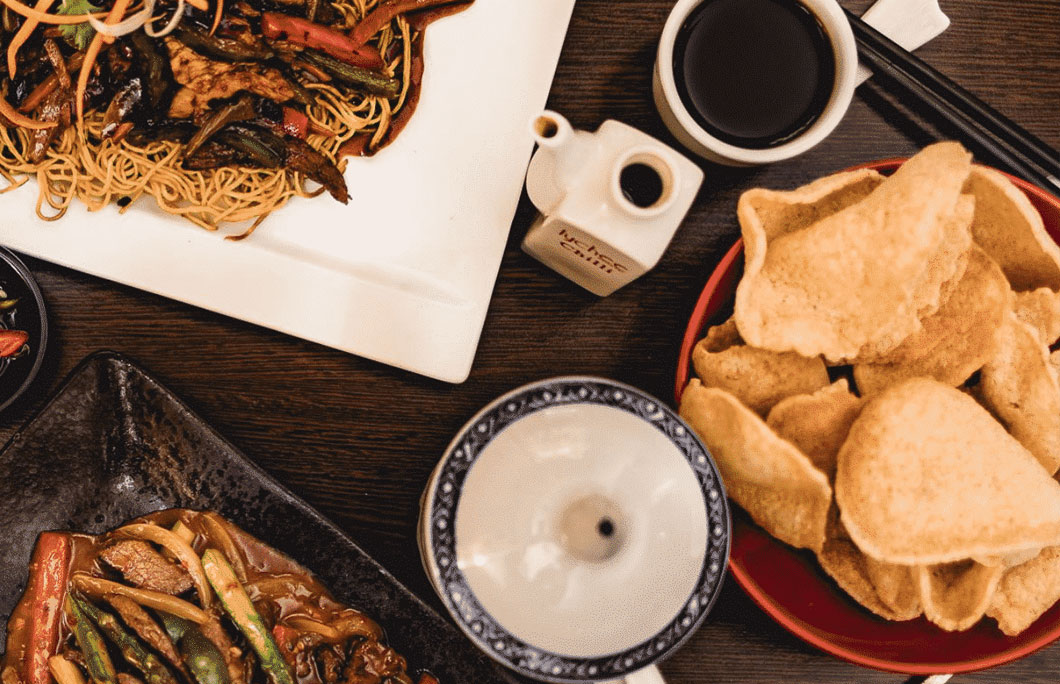 44th. Lychee Oriental – Glasgow, Scotland
There's a reason Lychee Oriental has consistently been voted as one of the best Chinese restaurants in Europe. The award-winning cuisine here is so authentic and well-prepared that one bite immediately transports you to the streets of China. Not bad for a talented young chef in Scotland.
---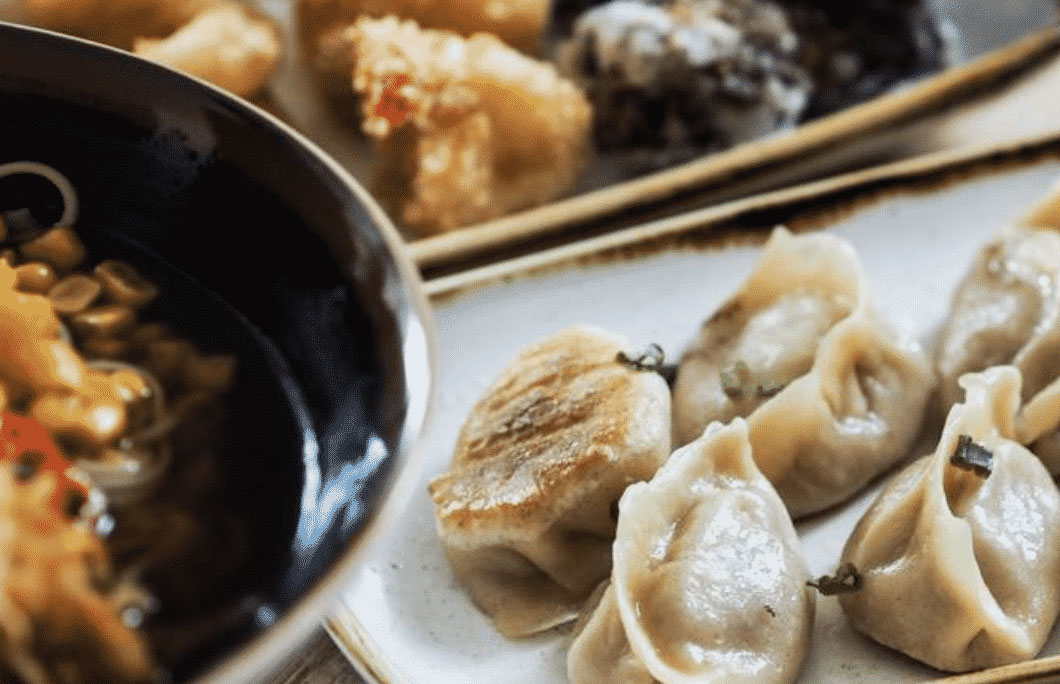 43rd. Leaye – Vilnius, Lithuania
Numerous diners tipped us off to the fact that Leaye is home to the best Chinese food in the whole Baltics. Despite being a pretty grand statement, it seems to be warranted, as numerous other guests note just how outstanding the quality of the dishes are. And, they're all fairly priced, so you can eat well without breaking the bank.
---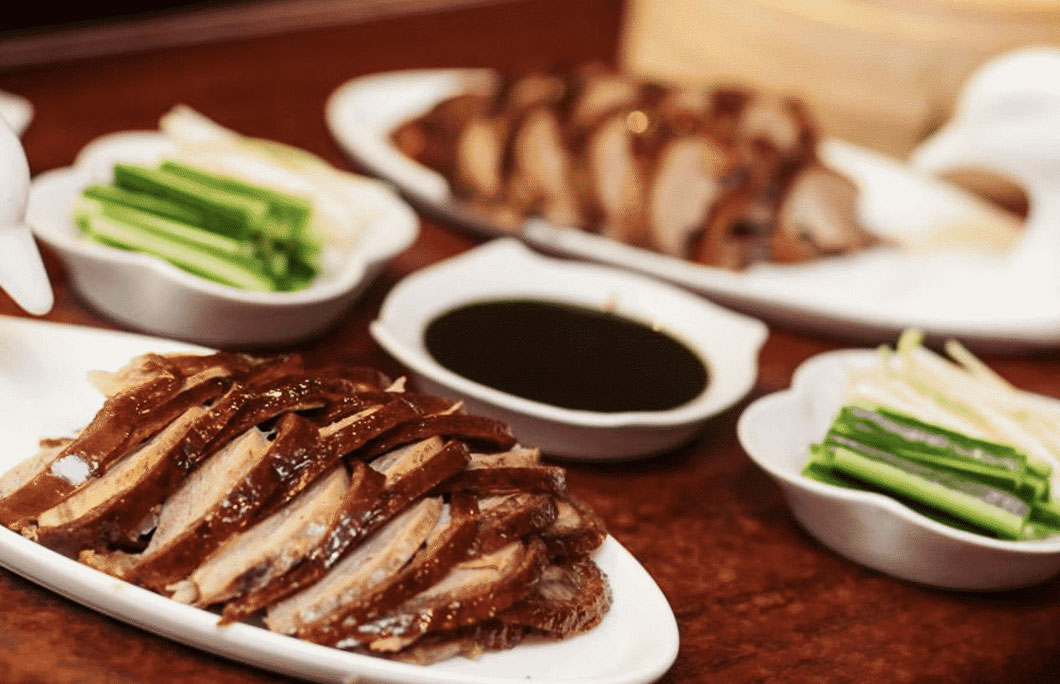 42nd. Pekin Duck – Warsaw, Poland
You might not think that you can get quality Peking duck outside of Beijing, but one nibble of the duck at Pekin Duck in Warsaw might have you thinking otherwise. Some people even claim the Peking duck here is better than what you'd find in Beijing. The only way to find out is to travel to Warsaw and see for yourself…
---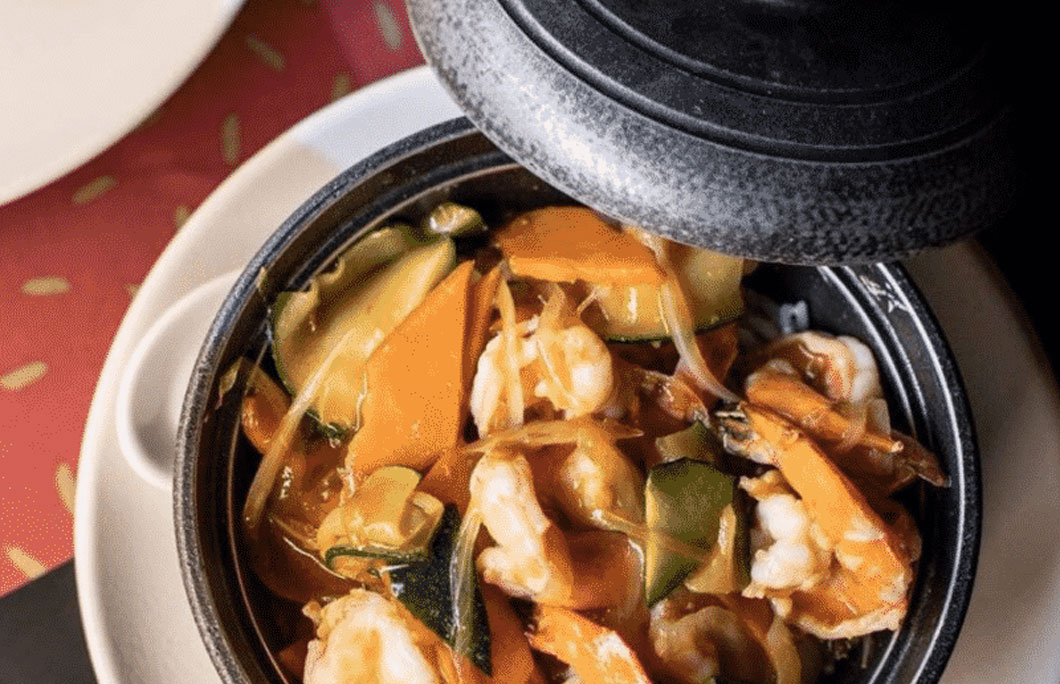 41st. Out of China – Barcelona, Spain
If it's all in a name, then the name of this restaurant truly gives it all away. Dining here feels like you've just ordered a dish straight out of China, earning it the title of the best Chinese restaurant in Barcelona, if not all of Spain. If you make it back the Xian warrior that guards the entrance, then prepare for some of the best dim sum of your life.
---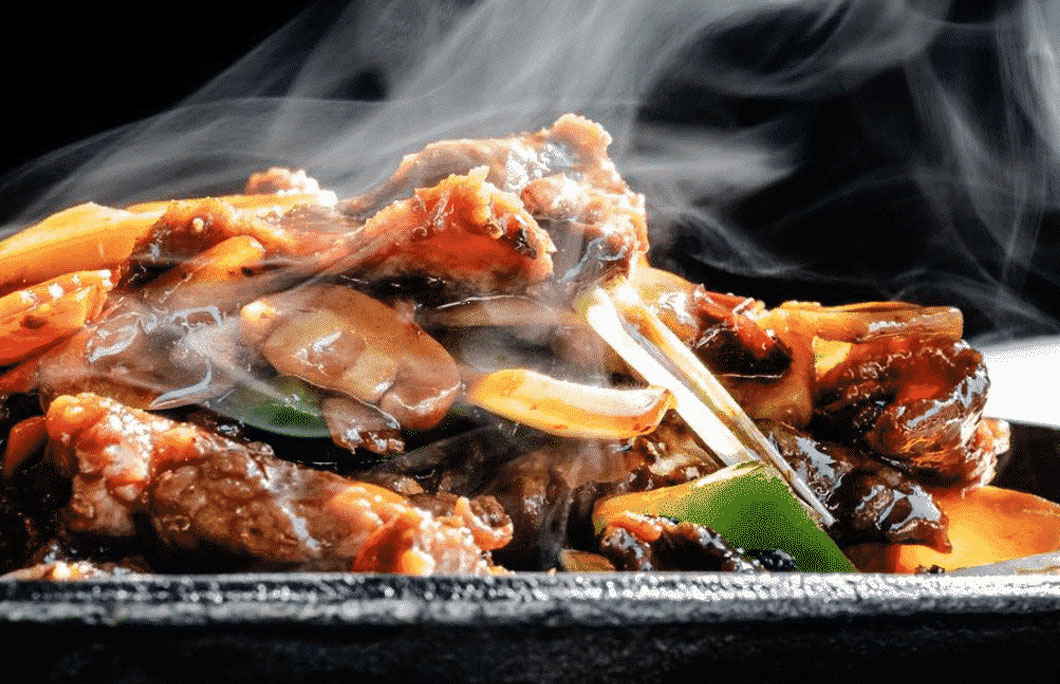 40th. De Nieuwe Chinese Muur – Rotterdam, Netherlands
On the hunt for the best Chinese food in the Netherlands? You'll find it tucked away in Rotterdam, where salivating locals head to devour some of the best Peking duck in the country. You'll delight in the deliciousness of each and every one of the dishes on the menu here.
---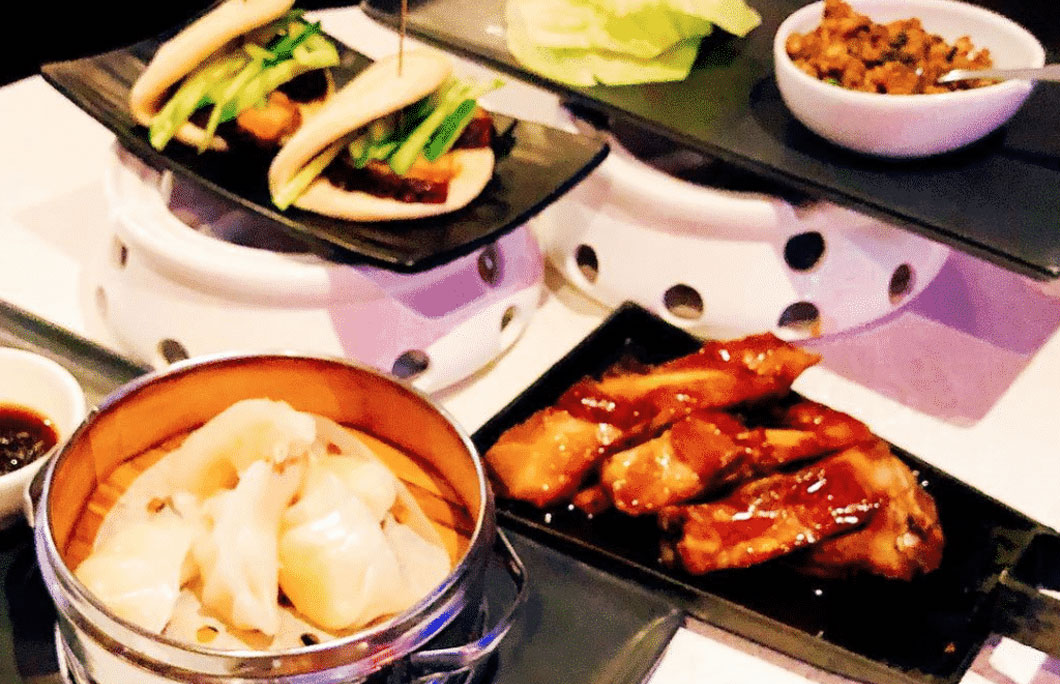 39th. Chloe's Chinese Restaurant – Cyprus
We know what you're thinking. Why get Chinese food when you can have all the gyros you want? Our answer: Chloe's Chinese Restaurant in Cyprus serves up some of the best Chinese food in Europe that you simply can't miss out on the chance to try it. Consistent flavours and unique decor make this a place you'll visit over and over again.
---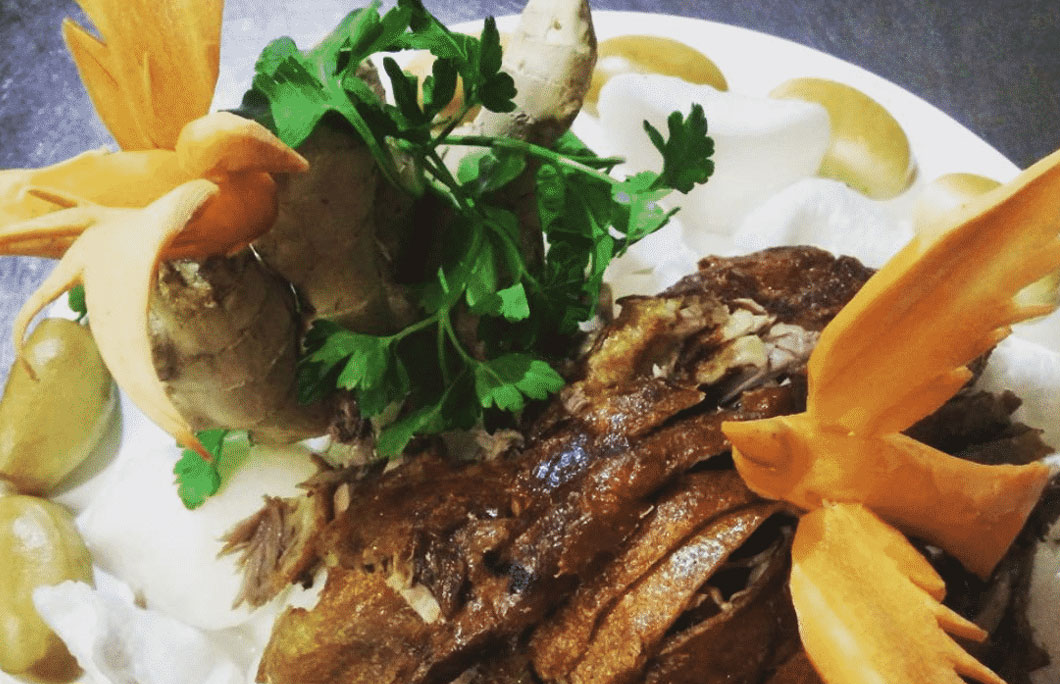 38th. Le Wei – Vienna, Austria
Serving up traditional tastes of Asia, Le Wei is where you want to head for authentic Chinese cuisine in Vienna. This Cantonese restaurant attracts visitors from near and far who are all eager to get a chance to try the flavourful spring rolls, fried noodles, chicken Manchuria.
---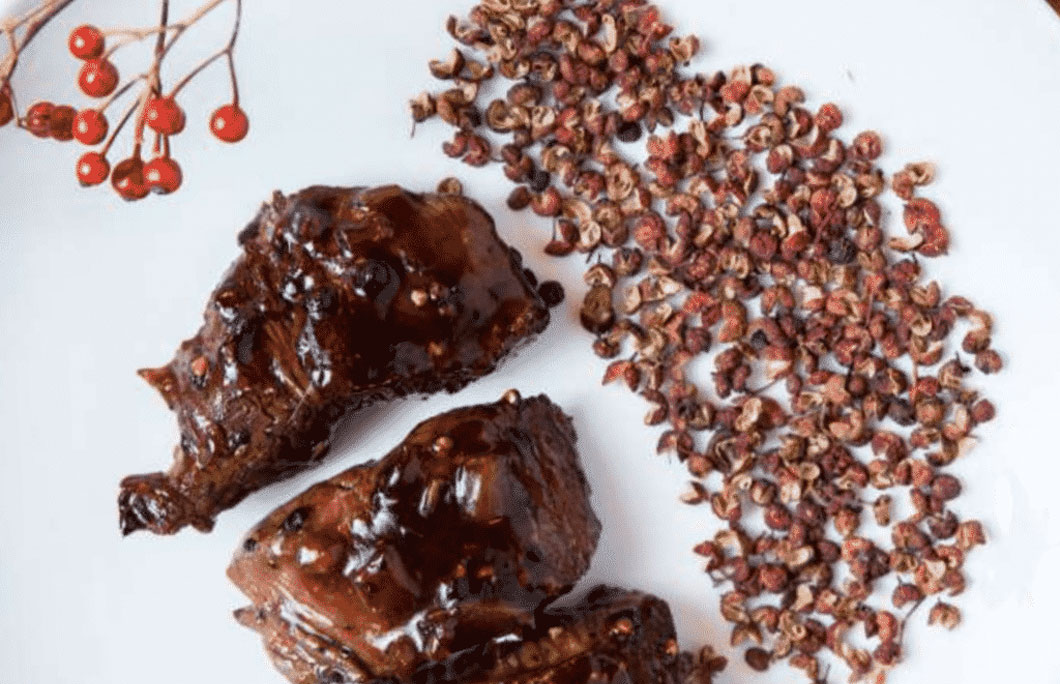 37th. Chez Ly – Paris, France
Chez Ly somehow manages to perfectly mesh Thai and Chinese cuisine together for the most mouthwatering fusion of Asian food in France. Take advantage of the opportunity to order Thai dishes while you're here, but make sure you don't miss out on the house's famous dim sum.
---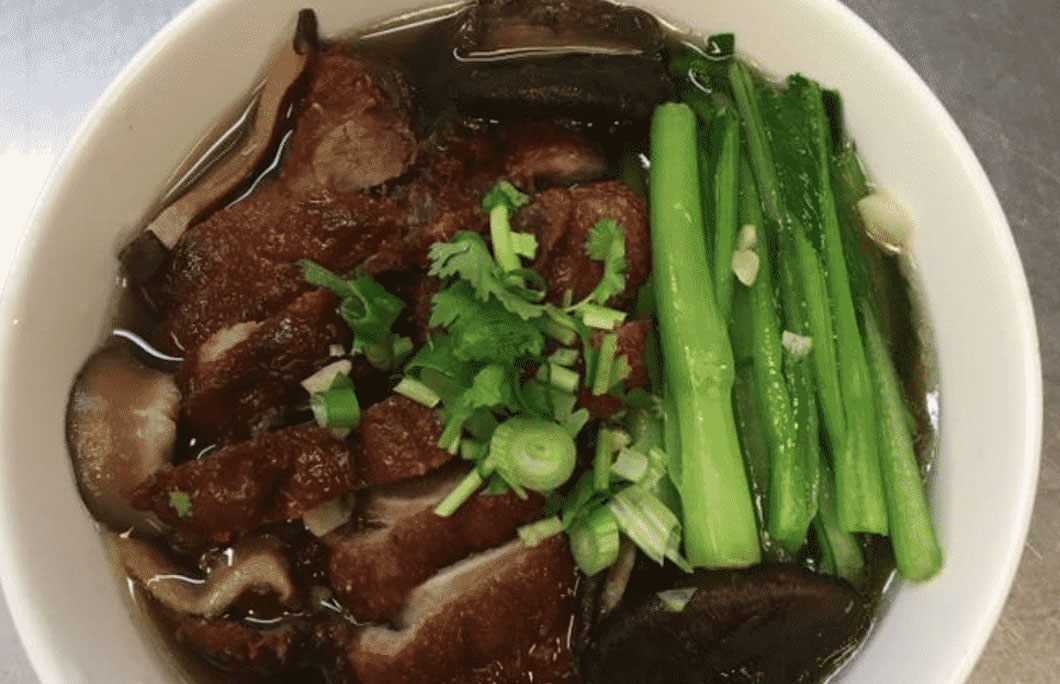 36th. Restaurant Kowloon – Aarhus, Denmark
If you're in the mood for a variety of Asian cuisine, then Restaurant Kowloon in Aaruhus can cater to your cravings. Serving up dishes from Thai, Vietnamese, and Chinese cuisines, there's nothing on the menu that disappoints. Portions are huge, food is flavourful, and the service is great.
---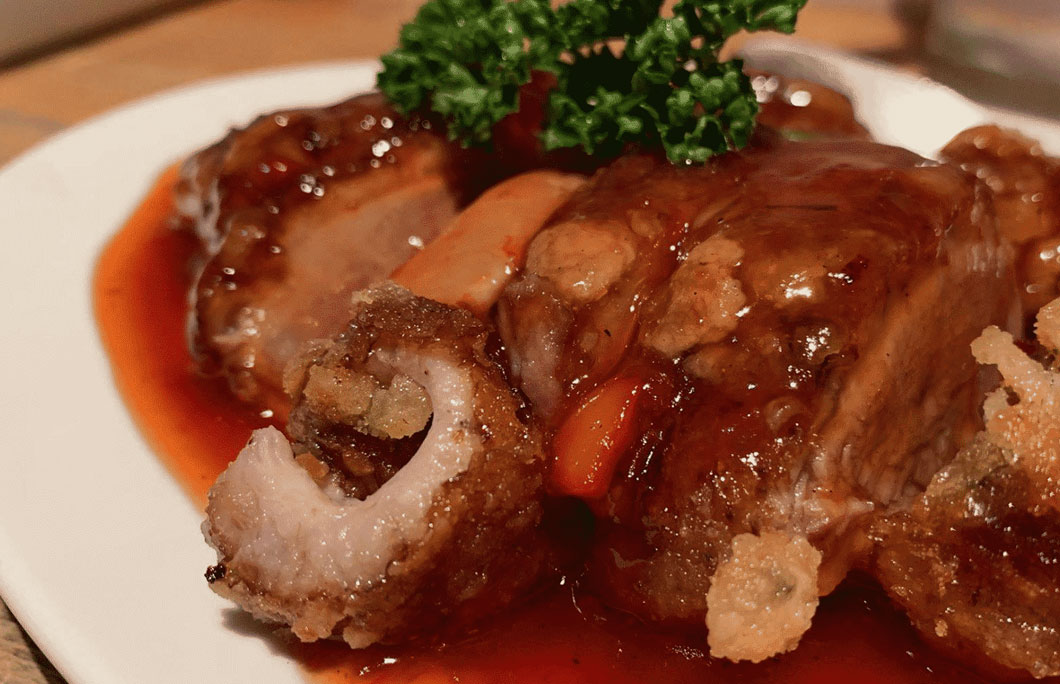 35th. The Dragon Palace – Wales
The best Chinese restaurant in Wales also ranks as one of the best Chinese restaurants in Europe. Known around Wales for serving some of the best ribs and duck dishes around, we think it's about time that the rest of Europe gets on board with how wonderful the food here is.
---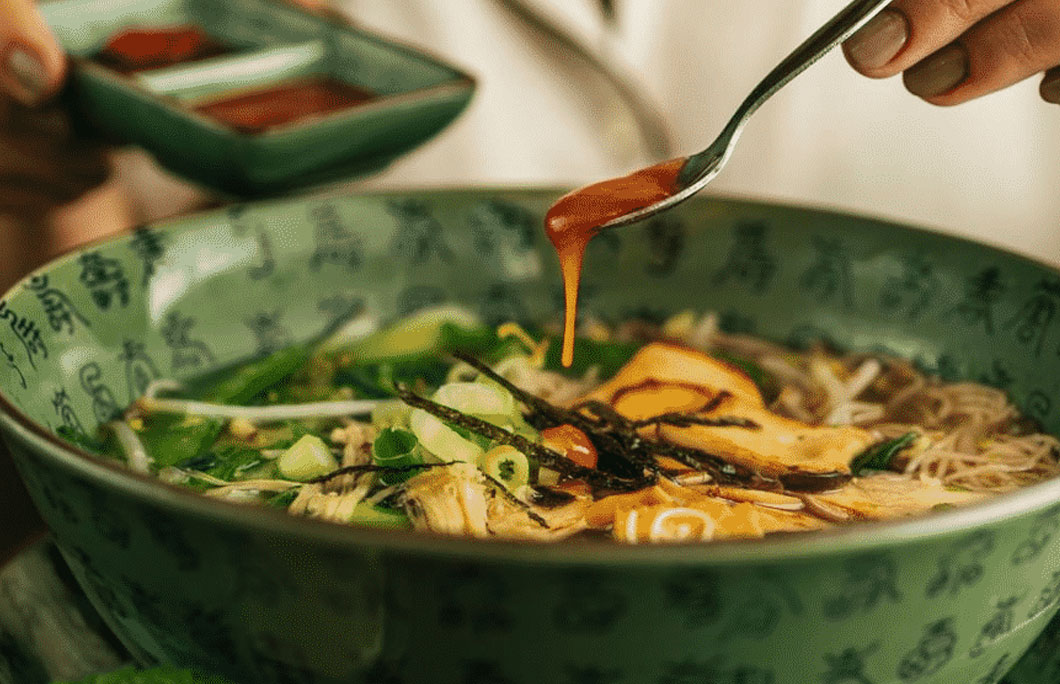 34th. BOA-BAO – Porto, Portugal
Headed to Porto and hungry for Asian cuisines? Check out BOA-BAO and prepare to be delighted and surprised by all of the flavours you'll find in this establishment's Chinese dishes. Make sure to order a cocktail or two, as the bartenders here serve well-crafted, unique cocktails that pair perfectly with the food.
---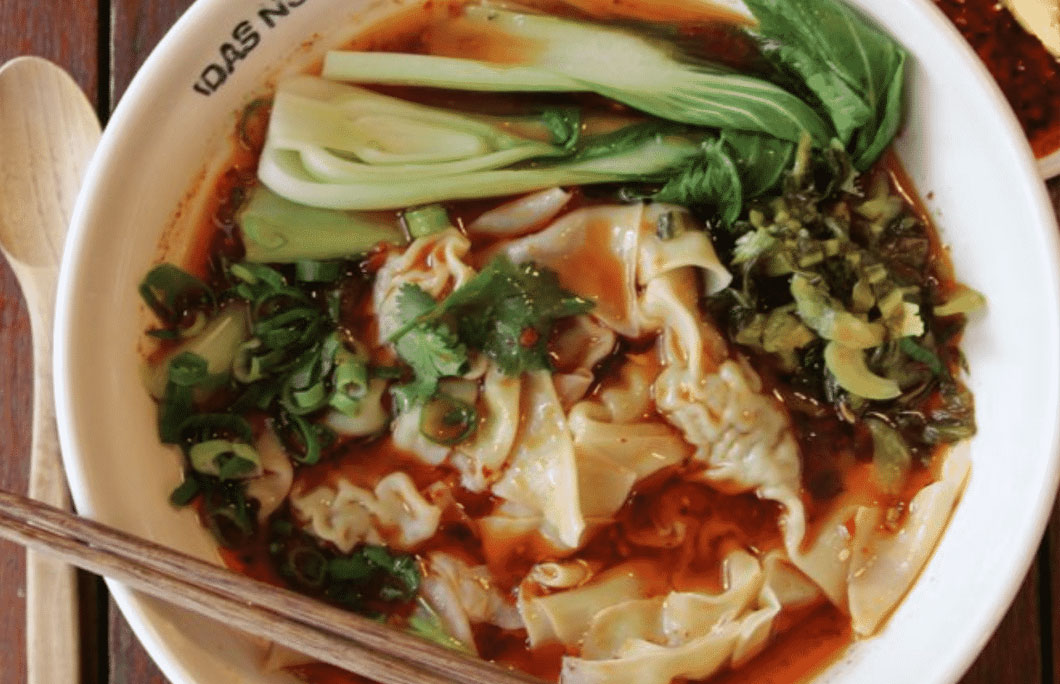 33rd. Das Nudel Ding – Frankfurt, Germany
Fancy a lighter Chinese lunch? Das Nudel Ding whips up the best noodle dishes in Germany. Well-known and well-loved by locals for the variety of delicious soups, visitors are just beginning to discover this place. Try the beef noodles or the dumpling soup, as suggested by frequent diners who love both.
---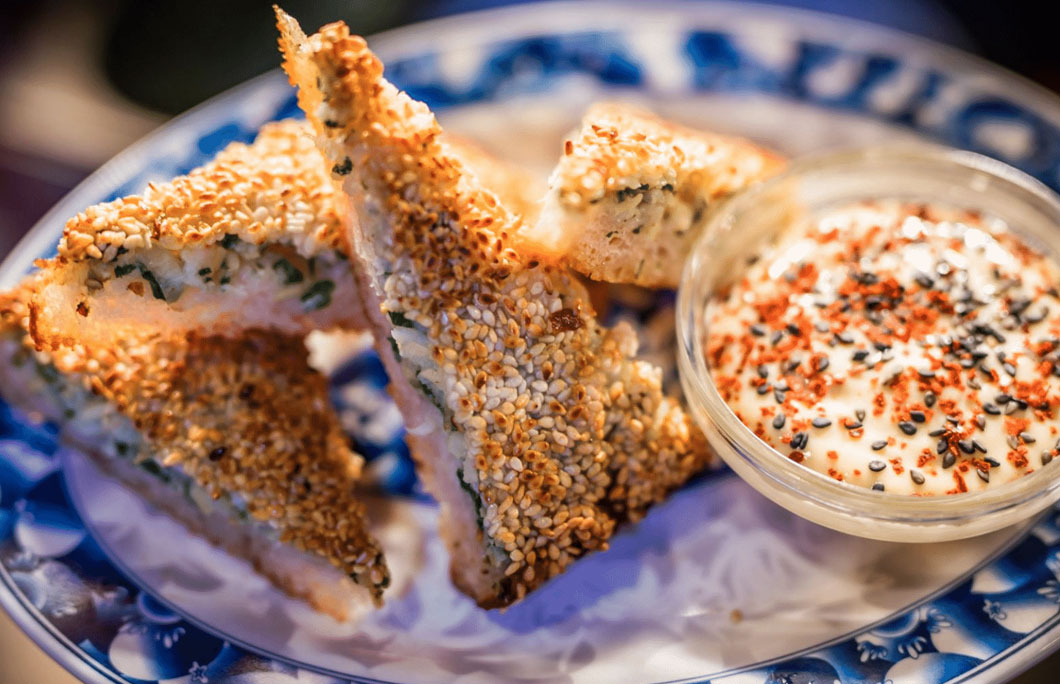 32nd. Hang Dai – Dublin, Ireland
There's a lot to say about the truly unique atmosphere and dining experience to be had at Hang Dai in Dublin. But, we're here to talk about the food. First-class, top-notch, ultra-delicious. Whatever you want to call it, it's definitely some of the best Chinese food in Ireland.
---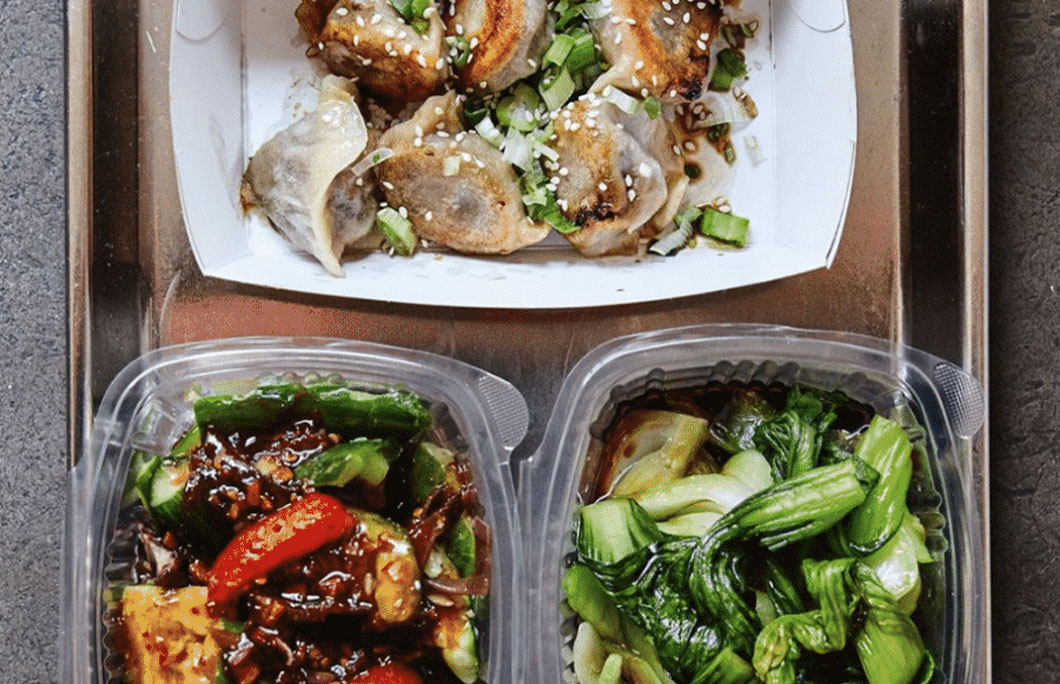 31st. GAO Dumpling Bar – Copenhagen, Denmark
GAO markets their food as a bridge between Hong Kong and Copenhagen, serving up dumplings that unite the two cities in culinary harmony. Upon the first bite, it's clear that the dumplings here really are so superb that they elevate you in a way that might make it feel like you've been transported straight to Hong Kong.
---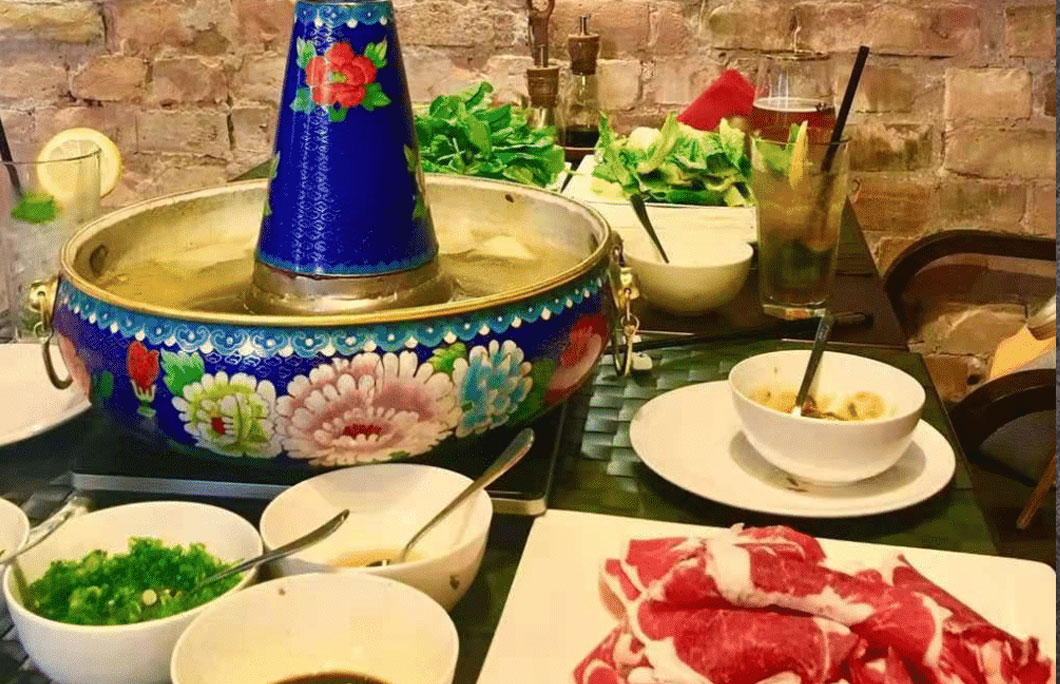 30th. Lielais Ķīnas mūris – Riga, Latvia
There are so many great Chinese restaurants in Europe that you'll even find first-class Chinese food in Latvia. The best food, however, is at Lielais Ķīnas mūris. Their lunchtime buffet is always a huge hit with locals, and it's filled with a variety of great dishes to choose from.
---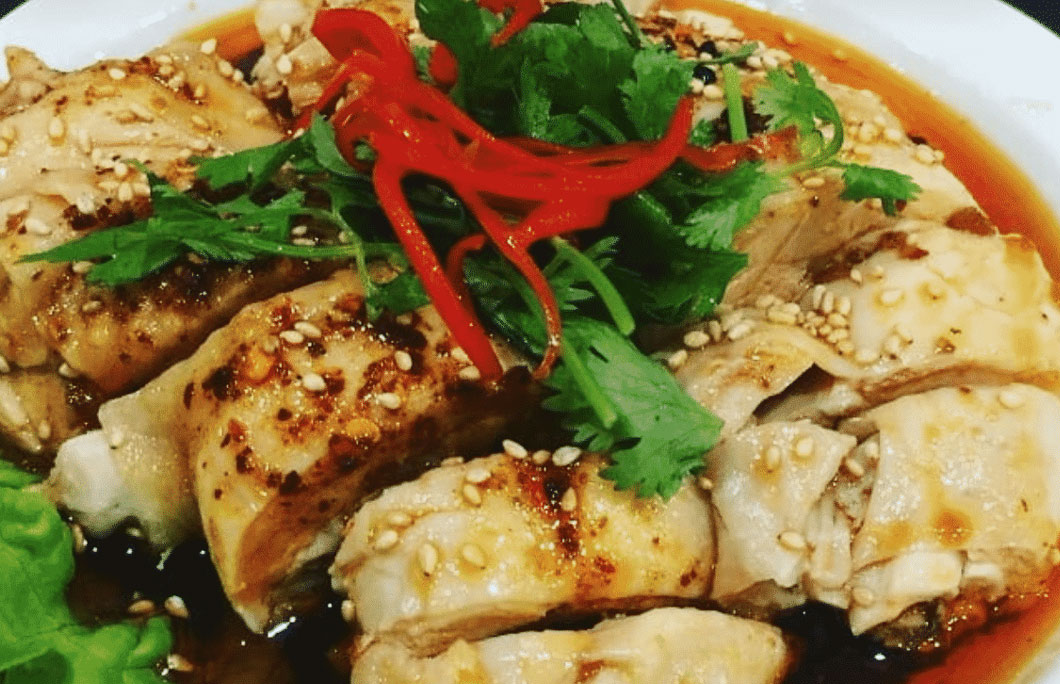 29th. Carnet Gourmand – Lyon, France
Fresh ingredients and well-priced dishes keep the locals in Lyon heading back for more of Carnet Gourmand. Guests particularly love that this Asian restaurant caters to vegans, serving up special dishes and quality recipes that are totally plant-based.
---
28th. Min Jiang – London
Fancy an elegant dining experience with some of the best views of the London skyline? Min Jiang is just the place for you. Peer out onto Hyde Park as take a flavorful tour of each and every one of the Chinese provinces through your dishes.
---
27th. Lon Men's Noodle House – Berlin, Germany
As mentioned, you'll often find the best Chinese restaurants in Europe tucked away in a city's Chinatown, and that's absolutely the case at Lon Men's Noodle House in Berlin. From hot, savoury noodles to dim sum and even a smattering of quality Taiwanese choices, there's enough on the menu here to keep you coming back for weeks.
---
26th. Chinois d'Ho – Stockholm, Sweden
If you've never been to China but are looking to taste test the entire country, then try sampling a few of the items on the menu at Chinois d'Ho. This Chinese restaurant in Stockholm specialises in regional classics, which are great for those looking to taste a variety of different dishes.
---
25th. Shaukiwan – Malta
Serving up mouthwatering dishes in a warm, Oriental atmosphere, Shaukiwan is one of the best Chinese restaurants in Europe for those who love simplicity without sacrificing taste. If you can't decide on a dish, then we suggest the buffet, which will cost you less than €13 per person.
---
24th. DimSum by Taste Of China – Oslo, Norway
If you were surprised to learn that some of the best dim sum in Europe is in Oslo, Norway, then we'd tell you that we're just as surprised as you. Yet, numerous travellers and locals can't get enough of the delectable dim sum here. They're great at catering to vegetarians, so don't worry about finding veg-friendly options here.
---
23rd. Hang Zhou – Rome, Italy
Forget about the pizza, the best food in Italy is Chinese. Hang Zhou serves such great-tasting food that they're detracting tourists from all of the local pasta, pizza, and gelato shops. From steamed dumplings to spicy noodles, eating here feels you're dining in a quaint Chinese kitchen in Hong Kong.
---
22nd. Mama Liu & Sons – Vienna, Austria
Despite being a bit of a hipster Asian fusion restaurant, the dumplings here are to die for. However, judging from the reviews of numerous guests, you can't go wrong with really anything on the menu. Pork belly, bao zhi, wonton soup, cilantro pancakes – it's all irresistible.
---
21st. El Bund Restaurante – Madrid, Spain
There are actually quite a few great Chinese restaurants in Madrid, but El Bund has what is perhaps one of the most extensive menus of them all. Choose from any one of the 100 different items on the menu or sample a few as you dine out on the large, impressive terrace.
---
20th. Little Chinese Korzenna – Gdansk, Poland
The Little Chinese in Gdansk truly lives up to its name. With barely six full tables to eat at, you might have to bump elbows with other guests just to finish your meal here, but we're telling you, it's worth it. Quality, authentic, and packed full of an array of flavours, there's something truly special about the food here.
---
19th. The Cotton House – Bonnybridge, Scotland
When you hear the words fine oriental dining you might not automatically think of Scotland, but the chefs at The Cotton House truly pull it off. Offering a pretty extensive menu, you won't be left wondering what to order here. Just try it all.
---
18th. Tattu Restaurant and Bar – Leeds, England
Tattu specialises in fusing traditional flavours, modern cooking methods and uniquely exquisite presentation for one of the most intriguing dining experiences in Leeds. Not only does the food look great, but it tastes even better. As if that were possible.
---
17th. Maoji Street Food – Milan, Italy
If you're touring Italy but feeling like a taste of China, look no further than Maoji Street Food in Milan. With its impressive decor and high-quality service, you'd expect nothing less than some of the most delicious Chinese food in Europe. Consistency is key here, with numerous visitors noting that Maoji is great every single time they visit.
---
16th. The Duck and Rice – London, England
You don't always need to dine in an authentic Chinese setting to enjoy the best Chinese food in Europe. The Duck and Rice is proof of that, as they serve thousands of visitors in their classic British pub-style setting while still offering a menu full of authentic Chinese recipes. Ambience, check. Great Chinese food, check.
---
15th. Sia Restaurant – Prague, Czech Republic
The trendy architecture at Sia Restaurant in Prague nearly detracts totally from the quality and flavour of the dishes here. However, the quality of the food and the pure flavour present in each recipe overpower even the trendiness of the space. Make sure to browse around this three-level restaurant and then settle in for great dumplings.
---
14th. China Sichuan – Dublin, Ireland
Enjoy Cantonese classics and some Sichuan specialities at one of the best Chinese restaurants in Dublin. China Sichuan uses fresh Irish produce as the protagonist for all of their dishes and then lets the ingredients melt together to form the most delicious Chinese delicacies in all of Europe.
---
13th. New King – Amsterdam, The Netherlands
If you love Mandarin dishes like duck & dim sum, then there's no other place for you in Europe than New King. The aromatic duck fills the entire room with such a savoury scent that they might have to pull you away from the plate or risk you licking it all clean.
---
12th. Sweet Mandarin – Manchester, England
Gordon Ramsay awarded Sweet Mandarin the Best Local Restaurant Award. If Gordon loves it, then that must speak volumes about the quality of the food here. A modern Chinese menu perfectly compliments the killer cocktails they craft at the bar. Go ahead and order a few, you're going to want to stay here a while.
---
11th. Jasmin – Bratislava, Slovakia
You'll find Jasmin tucked away under the castle in the historical centre of Bratislava, and its romantic setting is only part of the pull that visitors feel when they enter the restaurant. Each dish overflows with authentic Chinese flavours, which you can ask the owners about as they're usually out and about mingling with guests in the dining area.
---
10th. My Noodles – Paris, France
Pass by My Noodles and we guarantee you won't be able to stop and feel mesmerised by the chef in the window. Watch as he prepares fresh noodles right before your eyes, then enter and taste just how delectable they really are.
---
9th. El Buda Feliz 1974 – Madrid, Spain
Authentic Chinese street food in Spain? Just give it a chance. El Buda Feliz 1974 prepares some of the most delightful Chinese cuisines in all of Spain, and they do so in one of the trendiest restaurants in Madrid. Oustanding food and one of the most Instagrammable restaurants in Europe? Check and check.
---
8th. Surfers – Stockholm, Sweden
Airbnb hosts, hotel concierges, and locals always recommend Surfers when out-of-towners ask about the best Chinese food in Stockholm. The specialty here is Sichuan food, as the dishes are all inspired by the 23 flavours of Sichuan cuisine.
---
7th. Barshu – Copenhagen, Denmark
Scandanavia seems to love delicious Sichuan food, and Barshu has hopped on that trend. They consistently deliver delectable dishes full of flavour and traditional ingredients, and the portions are huge. Good thing, because you're definitely going to want to take home food for leftovers.
---
6th. Melo-Jia – Barcelona, Spain
Barcelona truly knows how to go about offering fine dining experiences to visitors and locals, and Melo-Jia is no different. Steeped in rich tradition, this restaurant offers authenticity grounded in heart and soul. They definitely know how to balance both the Yin and the Yang here.
---
5th. Yi Chan – Brussels, Belgium
It's unclear whether you should sit down to eat at Yi Chan or marvel at the impressive interior design. While you're trying to make up your mind, the aroma will waft you inside and you'll have no other choice but to sample the dim sum. While they've got other items on the menu, it's the dim sum that really ensures Yi Chan is one of the best Chinese restaurants in Europe.
---
4th. Palais du Bonheur – Paris, France
It's hard to come across a guest who hasn't thoroughly enjoyed the food they've tasted at Palais du Bonheur in Paris. Traditional Chinese dishes and outstanding service from the staff are standard here, and the variety of menu options will leave you dreaming about your next visit.
---
3rd. Jolly – Berlin, Germany
Serving up portions so large you'll have no choice but to share, Jolly is Berlin's claim to fame when it comes to Chinese cuisine. The menu is so large that it's almost overwhelming. We suggest starting with the dumplings and working your way in from there.
---
2nd. FuLu Mandarijn – Amsterdam, The Netherlands
With a rich history of over 40 years serving Chinese food in The Netherlands, FuLu Mandarijn uses only the finest of ingredients in their authentic dishes. From imported top Sichuan spices to creative cocktails, anything you order at FuLu is going to satisfy your tastebuds and leave you wading in a pool of post-Chinese food ecstasy.
---
1st. Michael Wan's Mandarin – Blackpool, England
If you've ever dined here, then you definitely can't argue that Michael Wan's Mandarin is without a doubt the best Chinese restaurant in Europe. Visitors come from all over the world just for the chance to try the elegant Cantonese dishes served here. Delicious and consistent, we're positive that the food here is going to blow your mind.
---