Cannot decide whether to choose Valencia Vs Seville?
Valencia and Seville are two of southern Spain's most popular sun-soaked cities. On the surface, they're pretty similar – both boast fabulous food, year-round sunshine and ancient palaces – but dig a little deeper and you'll discover they each sway to a very different rhythm. Unsure about which city is for you? Take a look at our handy comparison guide to help you decide.
Valencia Vs Seville: How to Choose Between the Two
Is Valencia Vs Seville better?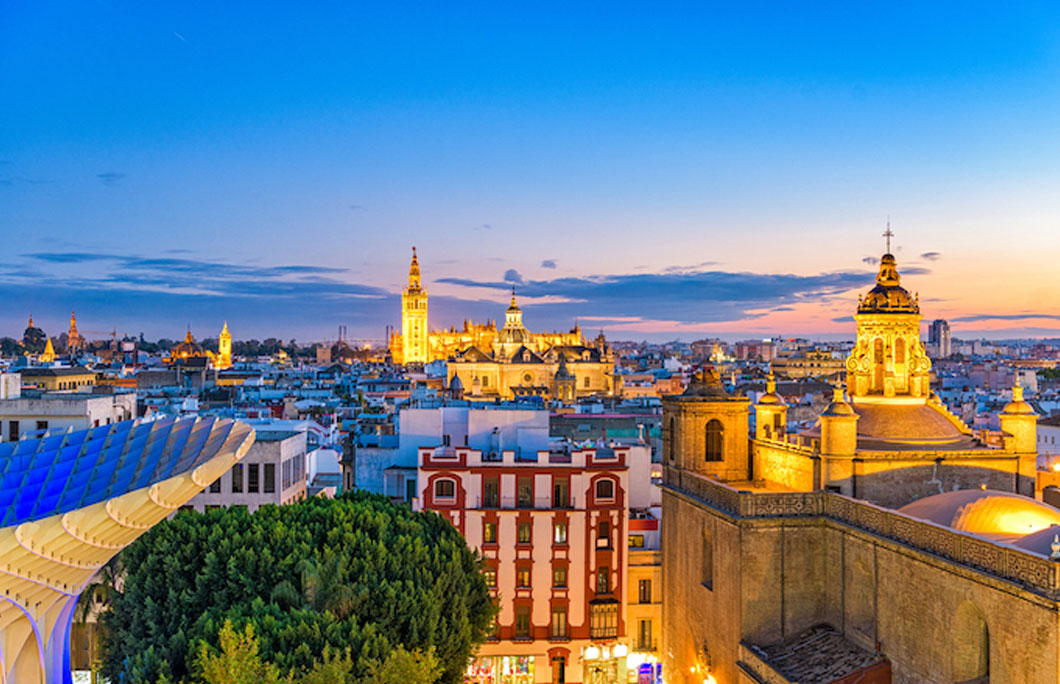 Overview – is Seville or Valencia a better break?
Eat your heart out Madrid and Barcelona, because Spain's third-largest city, Valencia, boasts big city buzz right by the sea. It's one of Europe's biggest and busiest ports too, bustling with everything from cargo ships to cruises destined for the Balearics. Add to this some of the best museums in the country, a buzzing nightlife scene and mild temperatures all year round, and it's easy to see why the Spanish have tried to keep the city a bit of a secret.
Seville is Spain's lovely, lively Adulician capital. Known for its sizzling summers and flamenco beats, it's slightly smaller than Valencia in terms of population, but only just. Its Roman ruins, Moorish architecture and Renaissance palaces will keep history buffs busier, but it's far from being a city stuck in the past, with boutiques, cutting-edge cuisine and lively bars to satisfy those seeking more contemporary pleasures. The operatic heroine Carmen hails from here too.
---
---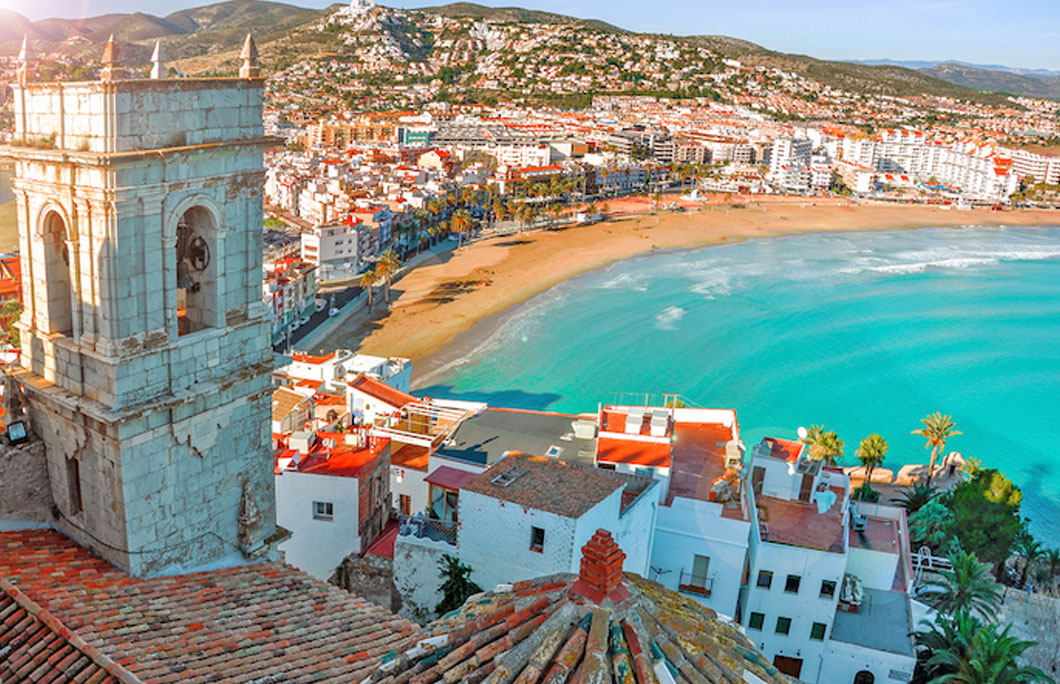 Valencia
There are two sides to Valencia – the historic old town and the beach. Blockbuster sights in the Old Town include: the Valencia Cathedral, said to be home to the Holy Grail; the Torres de Quart, the remaining old city walls; and La Lonja, the spectacular 15th-century silk exchange. You'll need at least a day to explore the monumental City of Arts and Sciences, home to an aquarium, an opera house, the science museum and a state-of-the-art planetarium. The building is one of the '12 Treasures of Spain'. There's a handful of brilliant museums too, such as the Institut Valencià d'Art Modern which showcases the best Spanish art over the last century. It was Spain's first-ever modern art museum when it opened in 1986.
Head to Russafa, the city's beloved hipster hangout for a brilliant market and some of the city's most raved-about restaurants, bars and boutiques. For a breath of fresh air, you can hire bikes and cycle through the gently curving Turia gardens, which follow the course of the river. Or, there's the Parc Natural d'Albufera, located eight km south of the city and home to one of Spain's most important wetlands.
---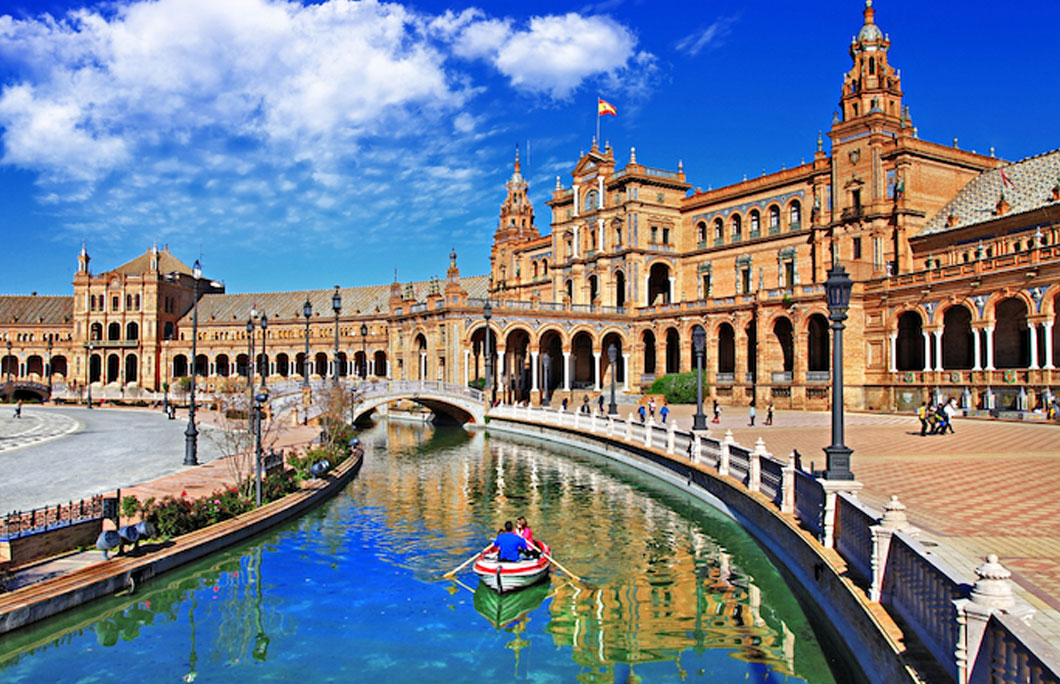 Valencia Seville
Seville
If it's world-class sightseeing opportunities you're after, Seville has you covered. The Seville Cathedral is the world's largest Gothic cathedral and is also home to Columbus' tomb. If sumptuous palaces are more your style, there's the Royal Alcázar of Seville, the oldest royal palace still in use in Europe. Or you could try Las Dueñas, the Duchess of Alba's favourite abode, which is crammed full of mementoes, tapestries and works of art. Still not had your fill? How about Casa de Pilatos, a spectacular fifteenth-century Andalusian palace that was once home to the Dukes of Medinaceli.
For modern architecture aficionados, there's the iconic Metropol Parasol, the world's largest wooden structure. And then there's one of Spain's most enchanting parks too, the Parque de María Luisa, created for the 1929 Exposición Iberoamericana.
To top it all off, you can finish up in a bar that dates back to 1670 or enjoy an authentic flamenco show at a traditional taverna.
---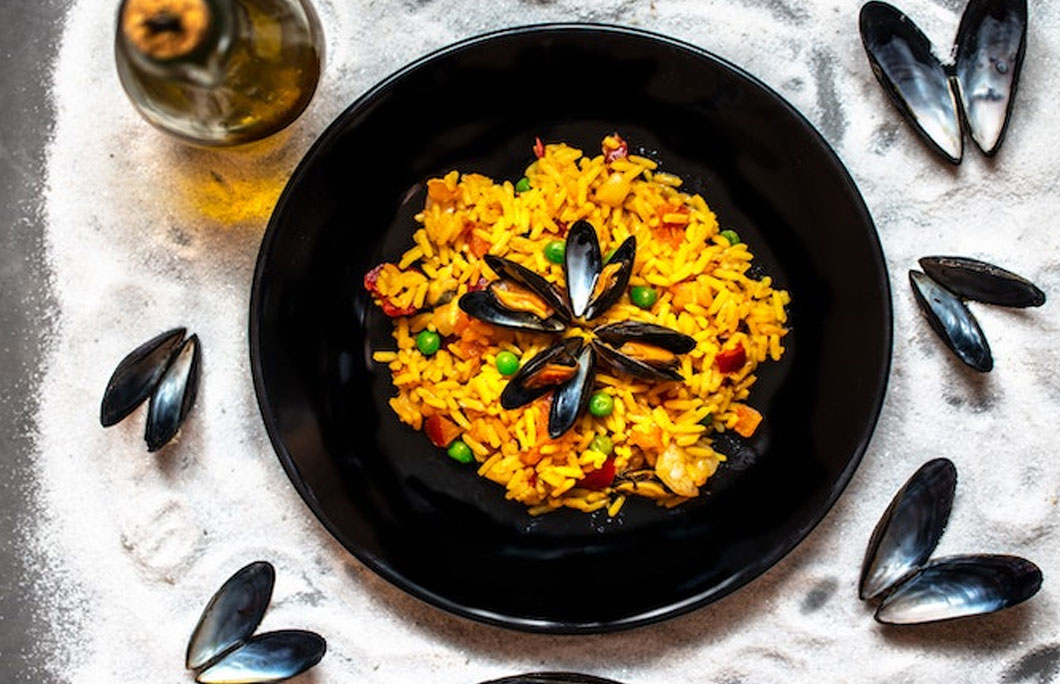 The world has Valencia to thank for paella – it was born here. It originated as a farmer's food, cooked over a wood fire at lunchtime and served in the pan. Traditional paella features rice, tomatoes, onions and chicken or rabbit. Casa Carmela, in Malvarrosa, is famous for its paella, as well as other local specialities like seafood fideuà. Most of the city's most traditional dishes use rice as the main ingredient, such as arroz a banda which is cooked with seafood and served with soup. You'll find plenty of tasty desserts too, like bunyols – hot doughnuts covered in sticky sugar. Like most big cities, you'll find restaurants for every budget in Valencia, and it's even possible to dine under Michelin stars. Two Michelin-starred La Salita is headed up by Chef Begoña Rodrigo, the award-winning TV chef.
Valencia isn't the only country with an impressive dish to its name. Without Seville, we might never have discovered tapas. There are hundreds of bustling cafes, bars and restaurants which all deserve a mention, but Casa Morales is one of the oldest and best-known joints. It hasn't changed much in the past 50 years – come for the hulking hams and stay for the fine wines. Popular tapas dishes in Seville include salmorejo and espinacas con garbanzos, a melt-in-your-mouth mixture of chickpeas, spinach and salty pork. Seville is widely considered one of Spain's culinary hotspots, so if you're a real foodie you'll want to hotfoot here. It's famous for its sangria too.
---
---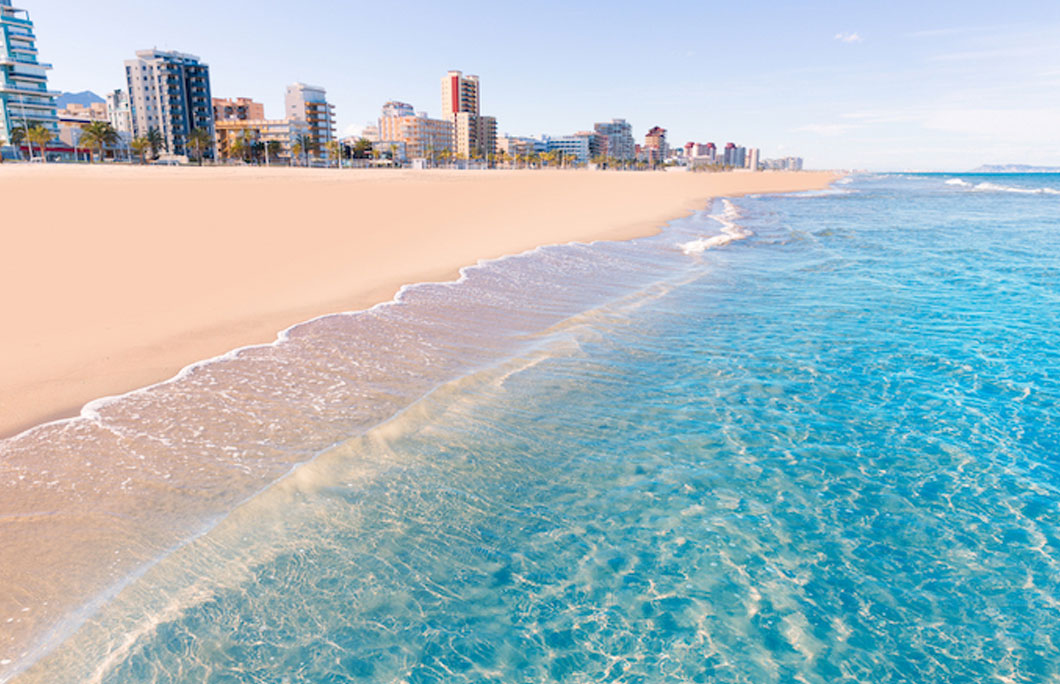 There are plenty of beaches right on Valencia's doorstep, though you'll want to head away from the big concrete resorts which dominate beaches closest to the city centre. The beaches around Denia and Xàbia are particularly pretty. Head further still and you'll be treated to isolated coves and beaches too. Murcia is popular with Spanish families in the high season, particularly Águilas.
Seville is located inland, so unlike Valencia, you'll need to travel to get to a sandy stretch. But if you're willing to work for it, you'll have 1000 km of the Andalusian coastline to choose from. The provinces of Huelva and Cadiz both boast beautiful beaches within an hours drive of Seville. Playa de Matalascañas in Huelva is the closest beach to the city and it also boasts the longest virgin beach in Spain. If sun loungers and banging beats is more your scene, there's La Fontelina. But if you're thinking about beach hopping from Seville, it's best to rent a car.
---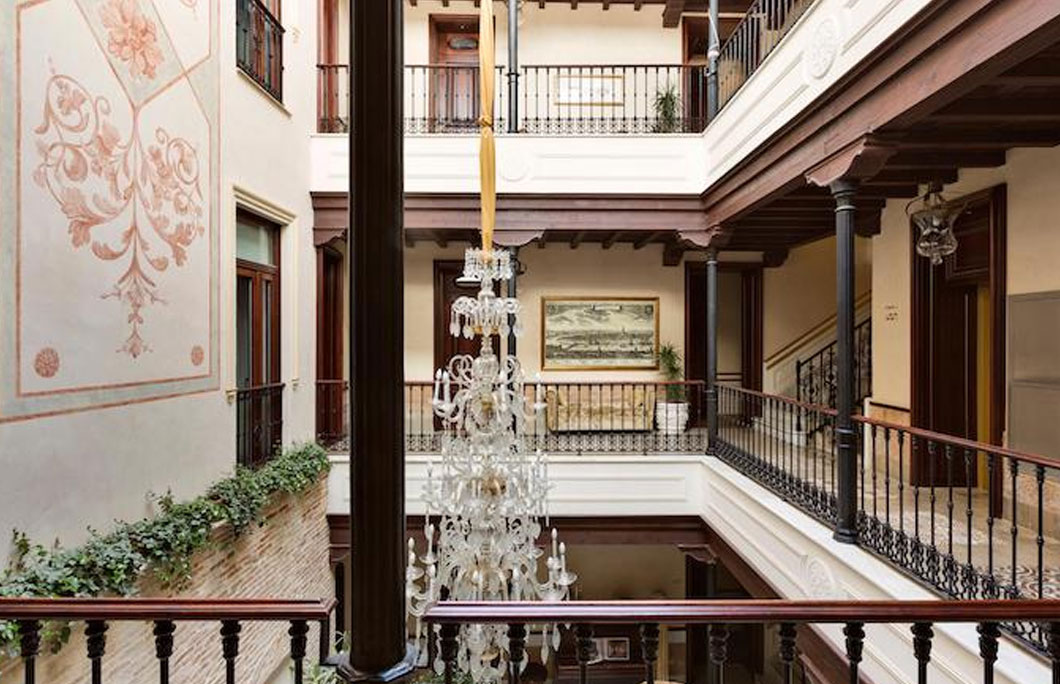 Valencia is quieter and cheaper than most other Spanish cities, which makes it an excellent budget getaway for those looking to make their money go further. If you have more refined tastes, Hospes Palau de la Mar is housed in a restored palace in the L'Aixample district, while the Caro Hotel offers sleek design in a converted townhouse. There are lots of hotels with sea views too, though Hotel Balandres, which looks out over Las Arenas Beach, is one of the best. You can find centrally-located hostels too, like the Cantuaga Hostel and Valencia Lounge, which only offers private rooms.
Seville is one of Spain's most expensive cities, and hotel prices reflect this. That said, you can get great deals if you're travelling off-season, with double rooms averaging €50. If hostels are more your scene, you can pick up a bed in a dorm room for around €11. During Semana Santa, in the first two weeks of April, and Feria de Abril in the last week of April prices triple. If you're looking to immerse yourself in the heart and history of Seville, there's plenty of accommodation around Santa Cruz, the medieval Jewish quarter, and the Centro Seville. Alfalfa is both historic and hip too. Triana, just across the river, offers boho and hipster vibes, with hotels like lots of apartment rentals and stylish hotels. Casa 1800 boasts a rooftop pool and terrace with spectacular city views too.
---

---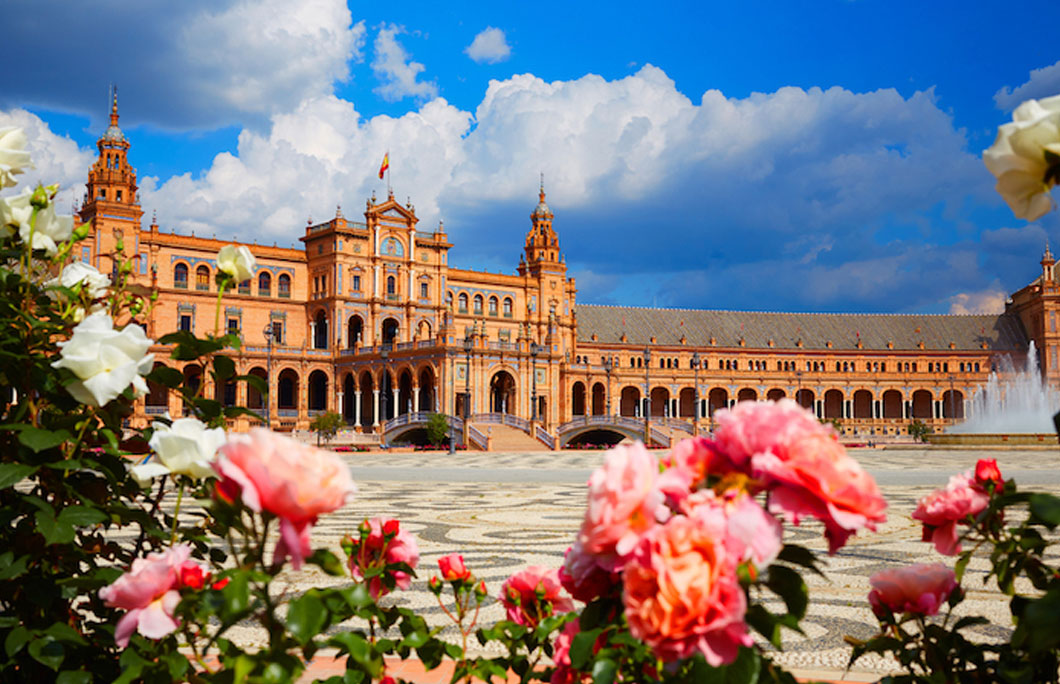 Both Valencia and Seville offer mild temperatures and (mostly) sunshine throughout the year. The best time to visit Valencia is in April and May when the weather warms up, without the crowds. Even in winter, temperatures average 8–17 degrees celsius. But, if you're looking to visit some of the city's blockbuster attractions, you might want to avoid the quieter months when the winter schedules kick in. Seville is even hotter all year round, with scorching temperatures in the summer. September is a good time to visit when the temperatures cool off a little. Try to avoid October though, when Seville's rainy season kicks in. Winters never dip below freezing but they are noticeably chillier, teetering around 10 degrees Celcius.