The Things You Should Know About Newgrange In Ireland
Located just 26 miles from the historic heart of Dublin, Newgrange is Ireland's most visited archaeological monument. Around 200,000 people visit the site every year to step back thousands of years to a simpler time. The ancient site is shrouded in myth and legends too – and there are even question marks around its name. Newgrange is known as a 'brugh' or 'brú', which is sometimes translated as 'mansion', but it could be an older translation from the old Irish word for 'womb'. Some, therefore, say that it translates as 'Womb of the Moon'. Piqued your interest? Here are a few more interesting facts about Newgrange you might not have heard before.
If you are planning a trip to Ireland, Here are 7 interesting facts about Newgrange In Ireland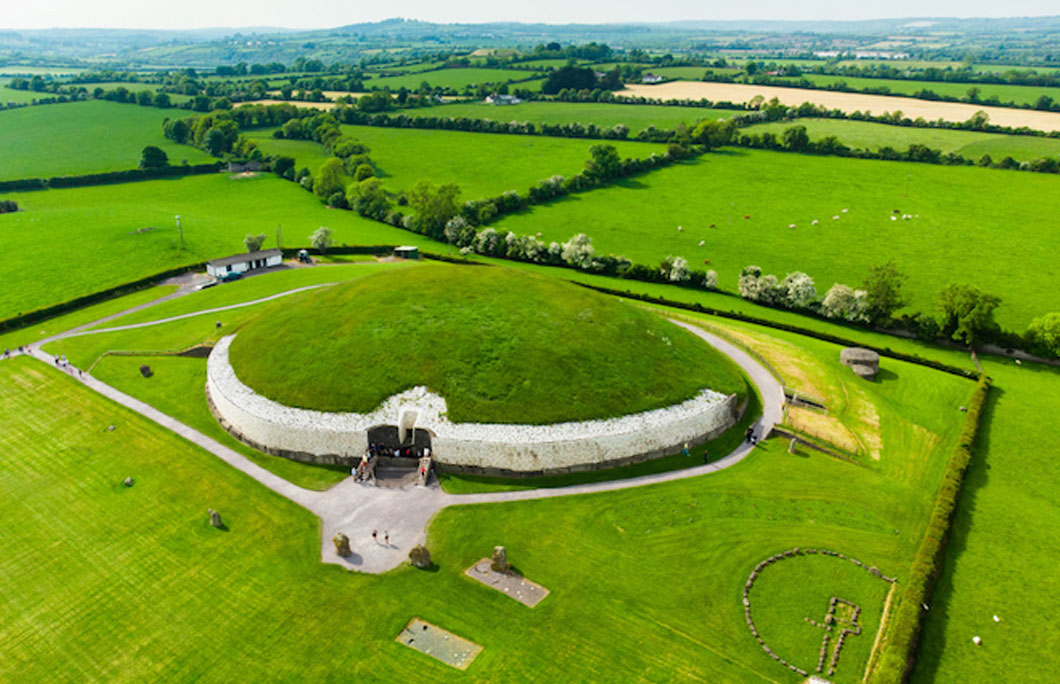 1. It's Western Europe's best example of a passage-grave
Newgrange consists of a huge mound built on alternating layers of earth and stone. Within that mound, there's a chambered passage accessed via the entrance on the southeastern side of the monument. This passageway measures an impressive 19 metres (60-feet), a sixth of the total diametre. As well as its size, the passage-grave is impressive for its decorations. At least 97 large stones dot the circumference of the tomb, each with intricate Celtic carvings. Then, in the inner section, there's an angled wall made from quartz and granite – a real engineering feat given its origins.
---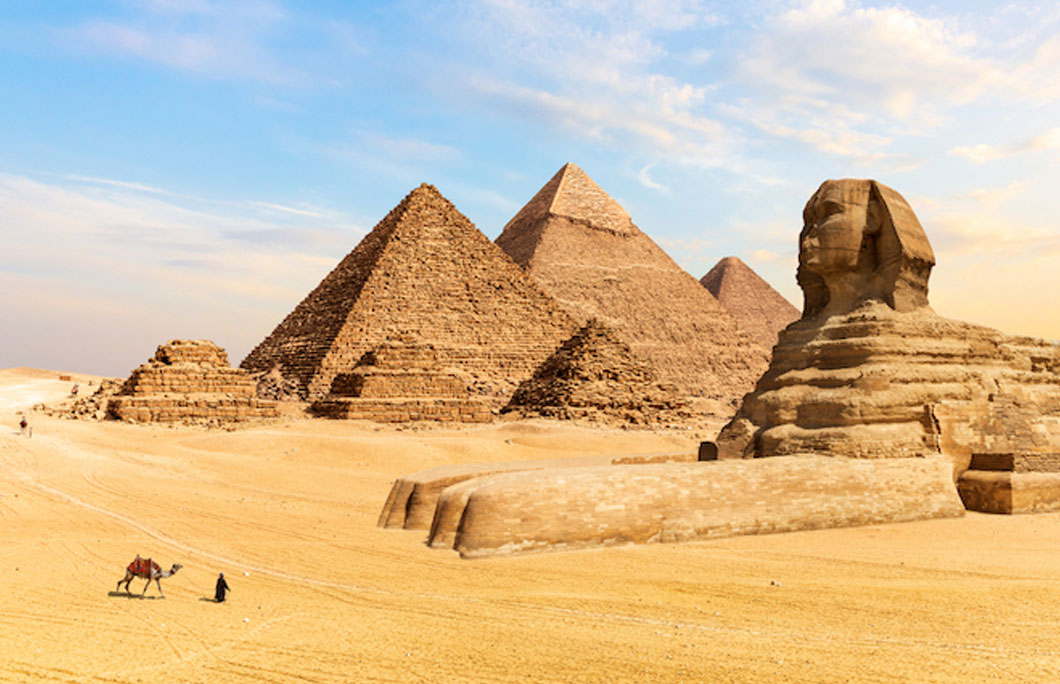 2. Newgrange is older than the Giza Pyramids
According to radiocarbon dating, Newgrange dates back to 3200 BC. That makes it 600 years older than the Giza Pyramids and 1,000 years older than Stonehenge. Archaeologists have failed to find any metal at the site, which also indicates that it was built in a period where stone was the everyday material for tools and weapons.
In June 2020, DNA tests confirmed that an elite social class in the Stone Age lived here. Key evidence came from an adult male buried here 5,000 years ago, whose DNA revealed that his parents were first-degree relatives. Experts say he was likely a part of an extended 'clan' buried at sprawling stone monuments across Ireland.
---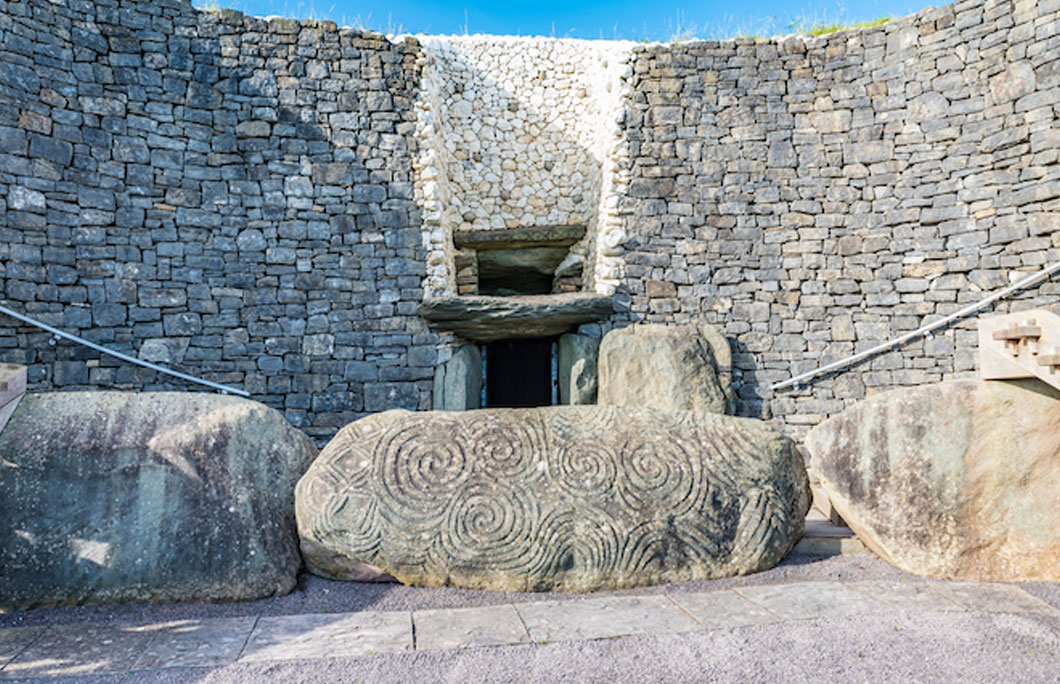 3. It was built for an ancient Irish King
An ancient legend tells that the Tuatha Dé Danann built Newgrange as a burial place for their chief, Dagda Mór, and his three sons. One son, known as Aonghus is also known Aonghus of the Brugh. Old lore says he owned the Brugh land, while the Dagda owned the smaller mound between Newgrange and the Boyne. The Oxford Dictionary of Celtic Mythology claims that it later offered hospitality to countless guests and provided endless supplies of ale, thanks to three trees that were always in fruit.
---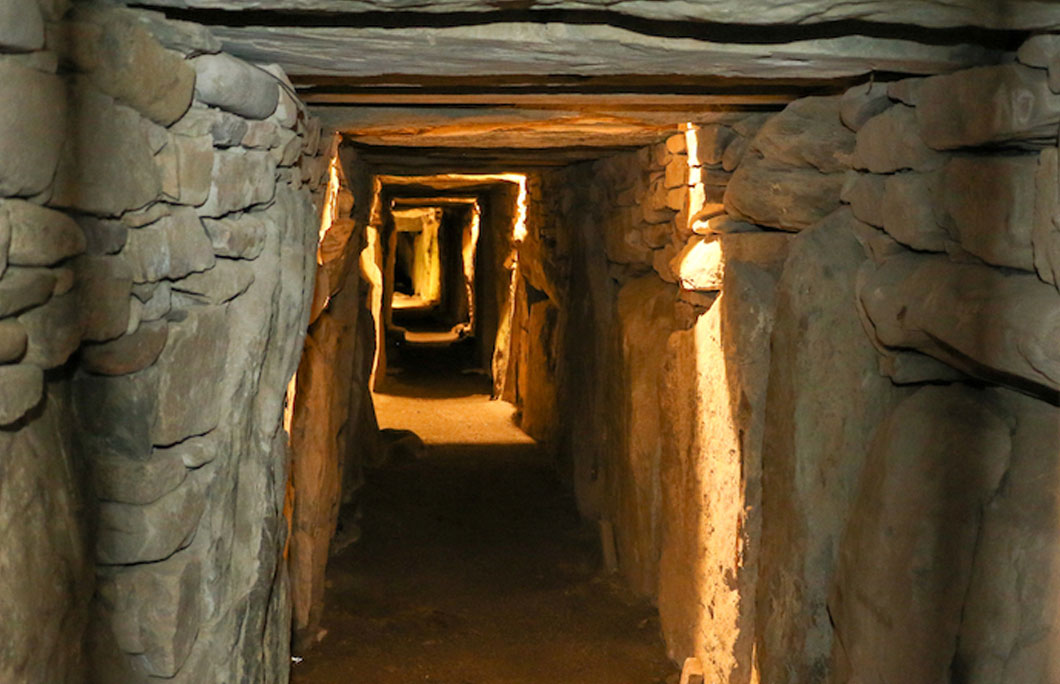 4. It's perfectly aligned with the Winter Solstice
Newgrange aligns perfectly with the sun during winter solstice. It shines through the roof box in the passage entrance and as the sun gets higher, the beam widens to illuminate the whole chamber. It's a spectacular sight, but only a select few get to see it as the lucky attendees are chosen by a special lottery held at the end of September every year. You can still head to the mount from December 18th to December for sunrise at 08:58 am though.
---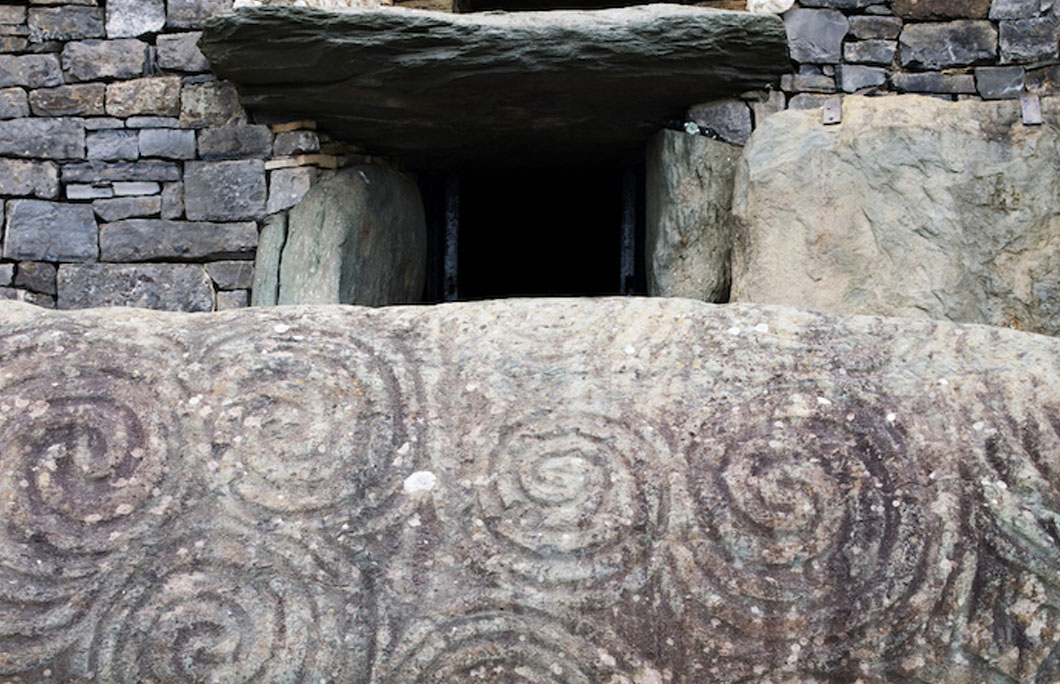 5. There are plenty of romantic stories associated with Newgrange
One story tells that the great mythical hero of the Ulster Cycle, Cúchulainn, was conceived by his mother Dechtine and his spiritual father, Lugh, at Newgrange. Another romantic tale tells of Aonghus and Caer who flew to Newgrange and lived here as swans. Newgrange is actually the wintering ground for Whooper Swans, which migrate from Iceland between October and March.
---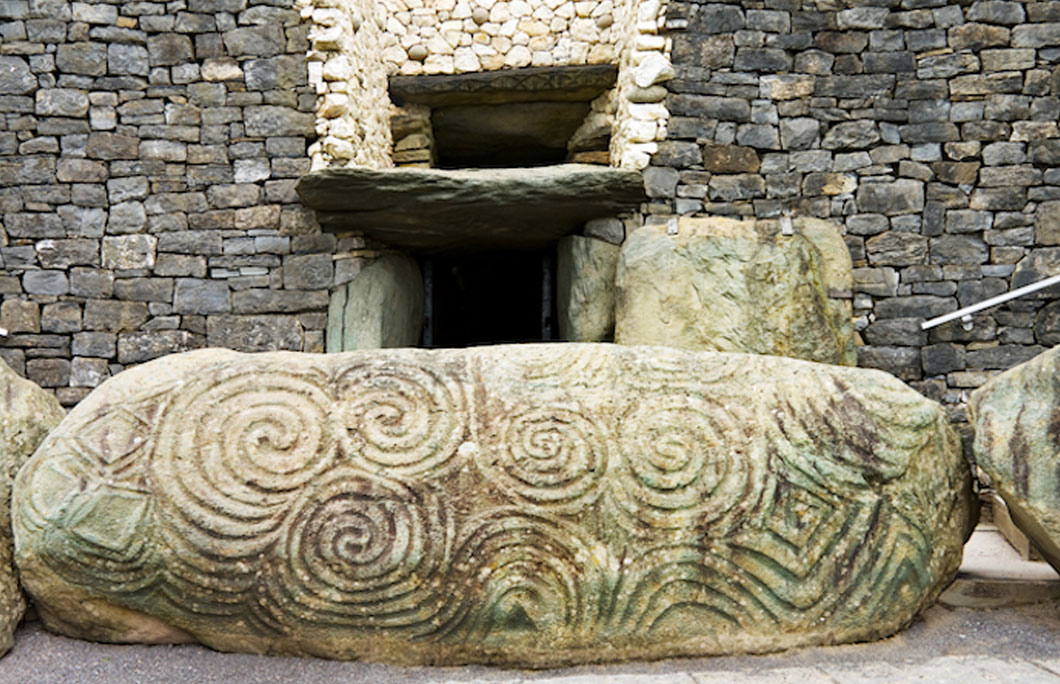 6. Newgrange is pretty heavy-duty
The actual mound contains around 200,000 tonnes of materials. Experts say that construction took around 30 years with a workforce of around 300 men. The 550 larger stones slabs around the kerb and passageway come from further afield. Experts are still baffled about how they got there since the stones don't appear to have been quarried.
Some archaeologists say that Newgrange likely reached as high as 150 feet in some areas too.
---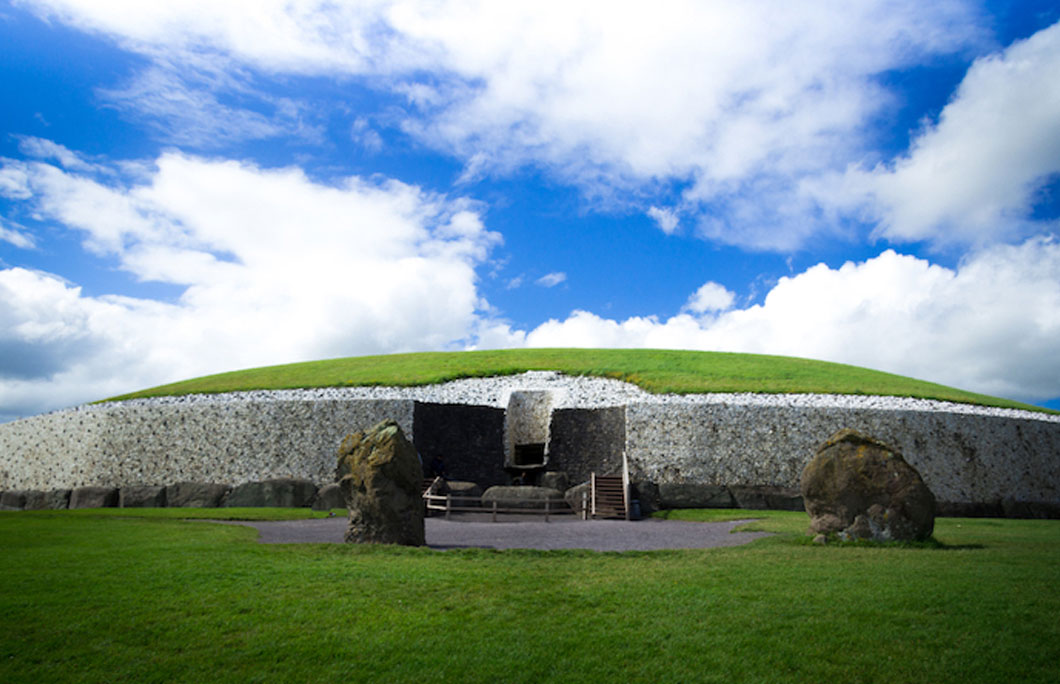 7. It's been 'discovered' a couple of times
By the time Ireland's leading archaeologist Professor Michael O'Kelly got to the site, Newgrange had already been a popular tourist attraction for over 250 years. A landowner called Charles Cambell discovered it by chance in 1699 when he charged his workers with removing some stones from the fields and ended up revealing the extraordinary entrance to the tomb. By the time O'Kelly got there in the late 1960s, he could only find a handful of bones.
Excavation works finished in the early 1970s, after thorough examinations of the cairn-slip, the cairn, the passage and the chamber. O'Kelly published his findings in his book, Newgrange: archaeology, art and legend. His work wasn't without controversy though, particularly the reconstruction of the roof-box, which deviates significantly from the original. Some experts say the works took too many liberties and under today's archaeological standards the rebuild of the tomb probably wouldn't have been permitted.
---