7 Restaurants Worthy of a Day Trip
While Leeds has a fantastic selection of restaurants, there are so many more to discover in Yorkshire. Why not combine a road trip with trying out a new spot? There's something about a day trip out of the city that feels nostalgic and exciting, especially when you're surrounded by beautiful moorlands, rolling hills, and quaint towns. But you don't want to go all that way to find the food is disappointing or the trip simply wasn't worth the day trip. So, we've put together a selection of restaurants that certainly won't let you down. From fine dining taster menu to comforting pub grub, here are seven restaurants worthy of a day trip from Leeds.
If you are planning a trip to London, Here Are 7 Restaurants Worthy of a Day Trip From Leeds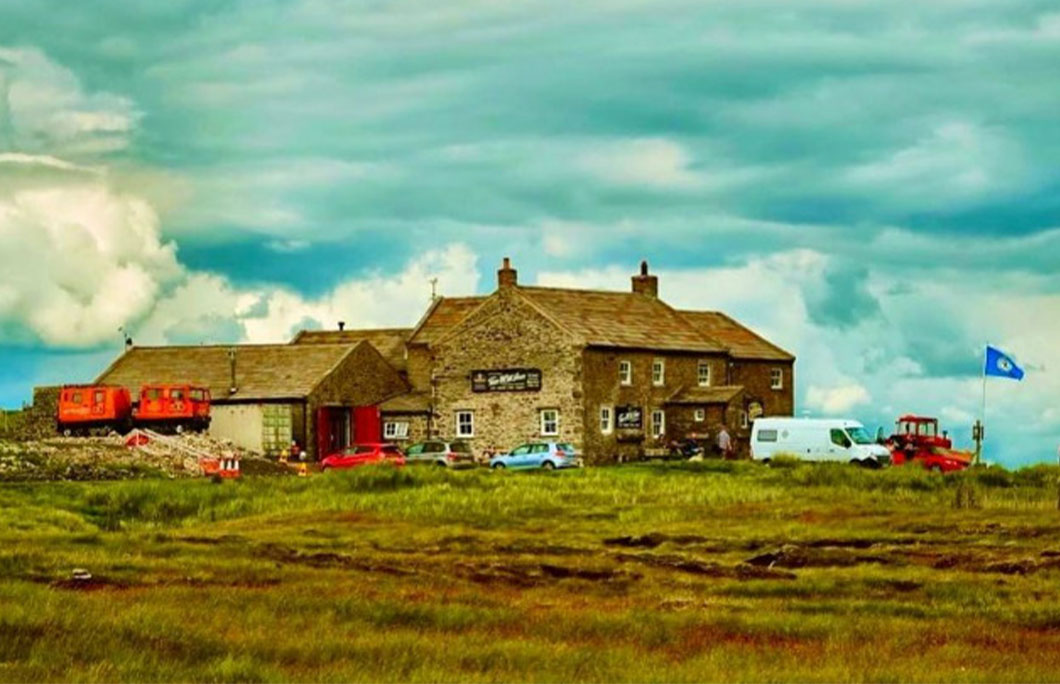 Photo by: @thetanhillinn_
1. Tan Hill Inn, Tan Hill
Average driving time from Leeds City Centre to Tan Hill: 1 hour 30 minutes
If any where's going to be worth a day trip from Leeds, it's the Tan Hill Inn. As Britain's highest pub, it's certainly accrued a loving reputation over the years. The journey alone is stunning, with the option to take a scenic route through the Nidderdale Area of Outstanding Beauty, the Yorkshire Dales, and the Buttertubs Pass. The time will pass by so quickly you'll be having your sip of Tan Hill Inn's own brewed beer before you know it. On the menu we have good old pub food, done extremely well. The wholesome meals, crackling fireplace, cosy atmosphere, and wondrous natural surroundings make the Tan Hill Inn a comforting gem.
---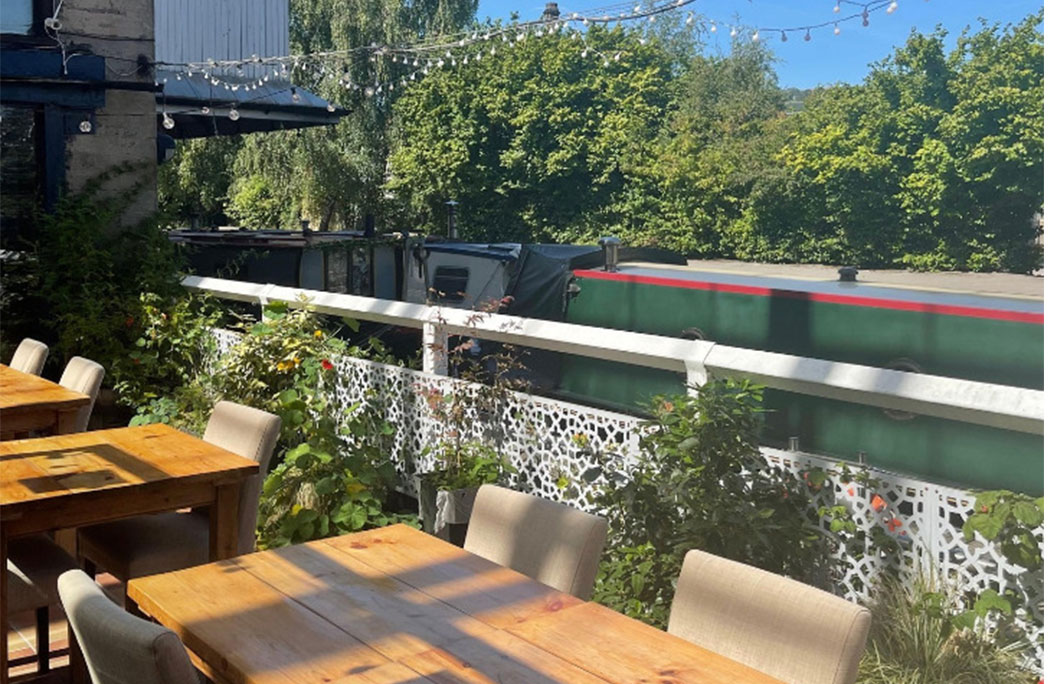 Photo by: @watersideshipley
2. Waterside Bistro, Shipley
Average driving time from Leeds City Centre to Shipley: 40 minutes
Nestled along the Leeds & Liverpool canal, this 150-year-old building is a treasure. It's ran by Paul Huddleston, a chef with an impressive CV having cooked at Criterion in London, Le Jules Verne in Paris, Louis XV in Monaco, and more. So, you know this isn't going to be any old modern British menu. It's a collection of impressive, selective meals using local produce and seasonal ingredients. Waterside Bistro also offer an ever-changing five-course taster menu, for those who just can't choose between all the mouth-watering meals.
---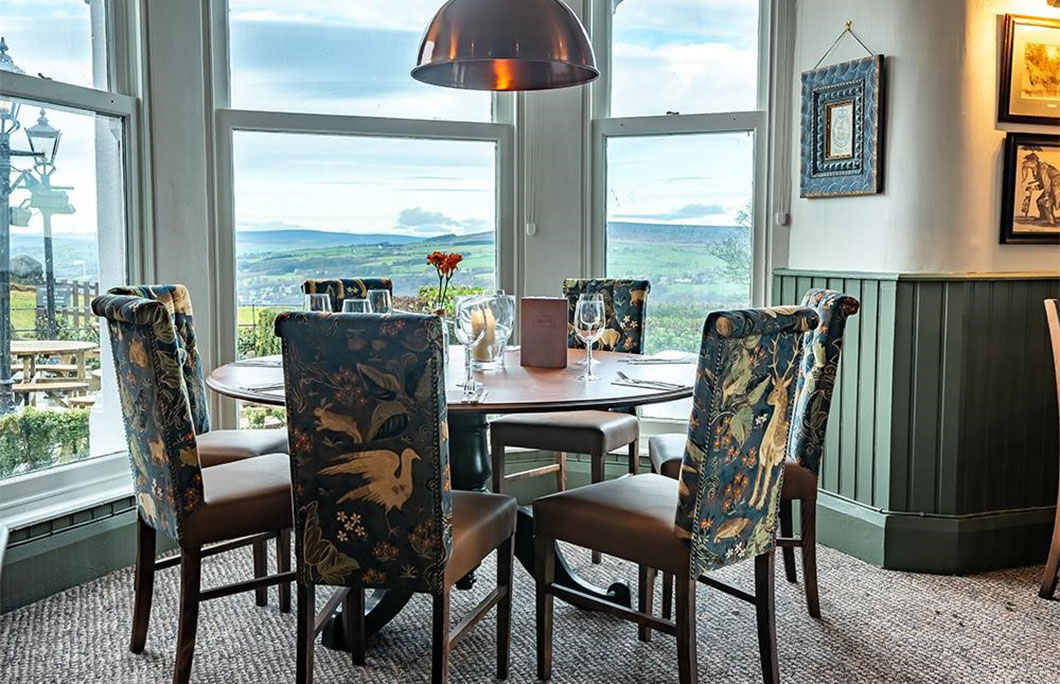 3. The Cow & Calf, Ilkley
Average driving time from Leeds City Centre to Ikley: 50 minutes
Is there anything more comforting than a country pub? Tucked away in the Ilkley Moors, the Cow & Calf embodies rural charm. Their dedicated kitchen serves up all the classic favourites, and they do it very well. Think warming pies, rack of lamb, casseroles, and there's plenty of vegetarian options too. Their stone-baked pizzas also go down very well, but if you visit on a Sunday then a roast dinner is a must. It's the perfect place to round off a day out in the rolling moors, before taking the scenic journey back to Leeds.
---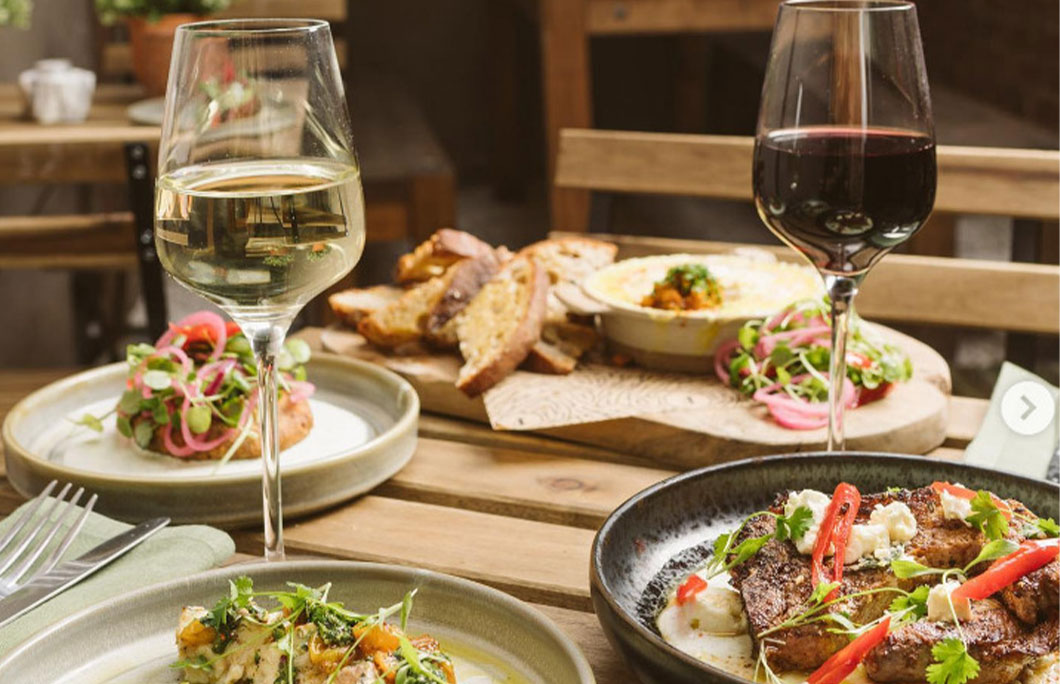 Photo by: @forage_york
4. Forage, York
Average driving time from Leeds City Centre to York: 50 minutes
A day trip to York is always a good idea. The city is brimming with history, fascinating Roman architecture, and rich heritage. There are so many fantastic restaurants in the city, but Forage is our top pick. Like the name suggests, much of the menu has been foraged. Using locally grown, eco-friendly ingredients and fresh, exciting flavours, the menu is an explosion of culinary creativity. Every dish and taste here are going to be impressive – it's a good thing their menu is made up of small plates, you'll want to try it all. As much as Forage is about the food, it's also about the social experience – it's a relaxed environment with a focus on grazing and sipping well-crafted cocktails while you chat away and catch up.
---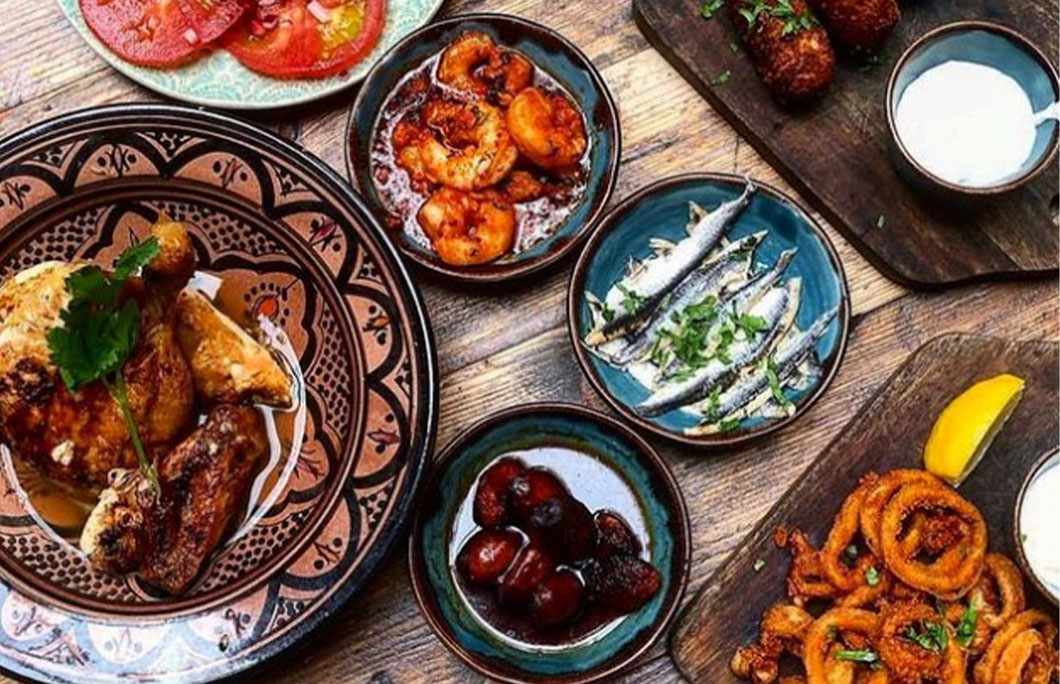 Photo by: @laferiaharrogate
5. La Feria, Harrogate
Average driving time from Leeds City Centre to Harrogate: 45 minutes
Harrogate might be a quintessential English town, but let's take a trip to Spain and head to La Feria. This restaurant is a crowd favourite, with countless reviewers commending La Feria on their consistently delicious tapas, friendly service, and homely atmosphere. This Spanish-run place smashes tapas out of the park, and their Andalusian-style rotisserie chicken is the specialty. A visit here is the perfect way to round off a day of exploring Harrogate's old town, gardens, and maybe even relaxing in one of the town's famous Turkish baths.
---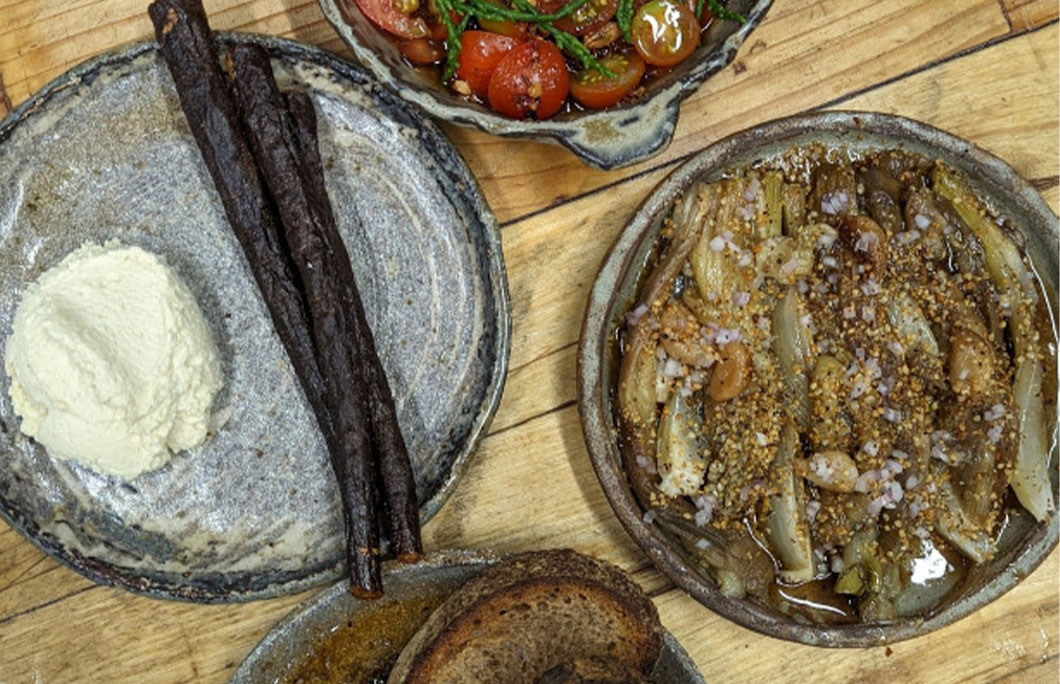 Photo by: @themoorcock
6. Moorcock Inn, Sowerby Bridge
Average driving time from Leeds City Centre to Sowerby Bridge: 35 minutes
Moorcock Inn is no average country pub. The dishes here are creative, unique, and exciting, made with ethically sourced ingredients. The quality is next level, and the surrounding West Yorkshire Moors make for a truly wonderful setting. Sharing is the way to go here – you'll want to try everything on the menu. You can also get hearty mains if it's good old pub grub that you fancy. With homely décor, great food, and a friendly team, the Moorcock Inn is a wonderful day trip from Leeds. And to add even more impressive points, the chef makes all the plates and tableware themselves!
---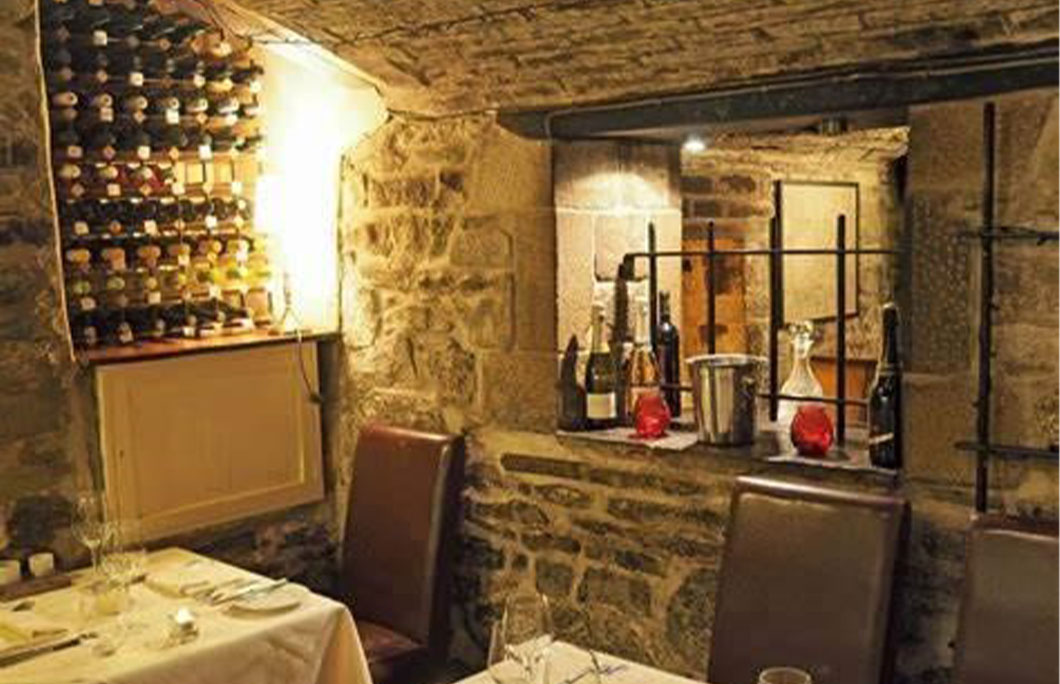 7. Le Caveau, Skipton
Average driving time from Leeds City Centre to Skipton: 1 hour 10 minutes
Skipton is one of the most picturesque market towns in Yorkshire, with a rich history, beautiful natural surroundings, independent shops, and markets galore. There are several superb restaurants in Skipton, but Le Caveau's cave-like interior takes the cake. The name simply translates to 'the vault' in French, which is an apt word for this underground restaurant which was once a 16th-century prison!
While this is a French restaurant, the chef uses Yorkshire-grown produce, describing the menu as 'Yorkshire produce with a French twist.' Everything here is as fresh as can be, from the seafood to the seasonal game.
---