The 25 Best Pizzas In Italy
Where to find the best pizza in Italy is nearly as important as religion and it splits opinion like nothing else. Families and friends have been known to come to blows over where to find the the best pizza in the country. But hey, it also brings everyone together.
It's not surprising really when you consider the cultural impact that Italian pizza has had all across the world. There isn't a city in the world without a pizza outlet of some sort. A simple dish made with the most basic of ingredients is now lusted after all over the world.
But if you were visiting the country and wanted the best pizza in Italy, where would you start? Well, we have 25 of the very best places right here. The list is of course subjective and we couldn't include all your favourites, so please feel free to engage and get involved with suggestions in the comments below!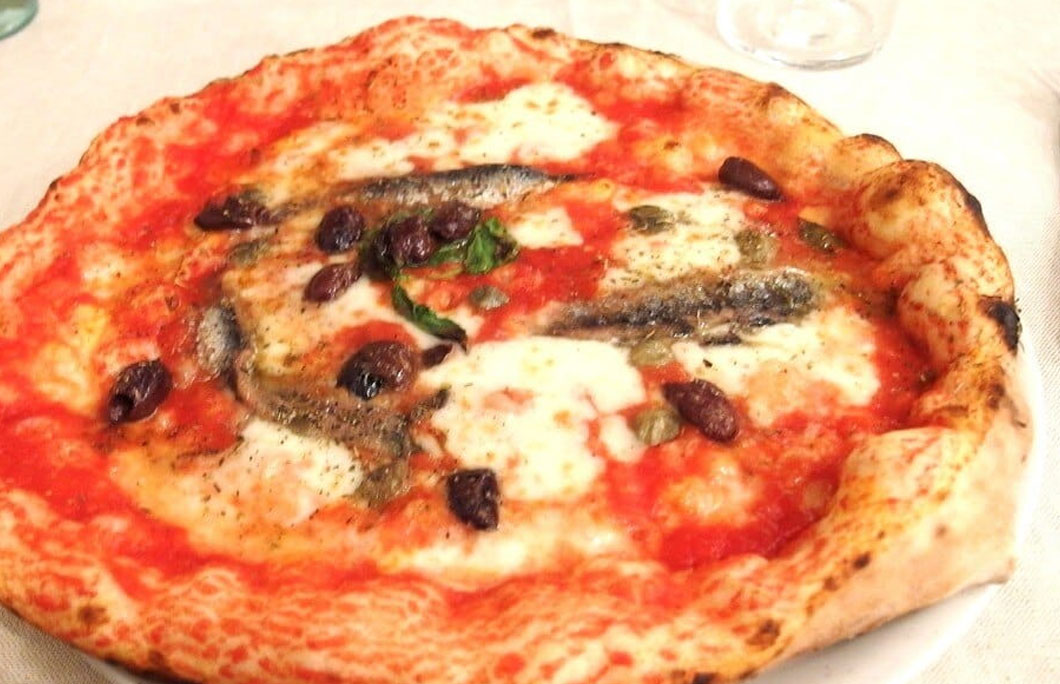 25th. Alla Lettera – Turin
Alla Lettera, which means "literally" in Italian, offers up one of the best a la carte menus in all of Turin when it comes to pizza and other local dishes.
The quality of the pizza here is to die for, and their slices are perfectly thin with just the right amount of toppings. Perhaps, though, the best thing about this pizzeria is the location, which is right off the Piazza Bodoni. Ask to be seated outdoors if it's a warm spring or summer day.
---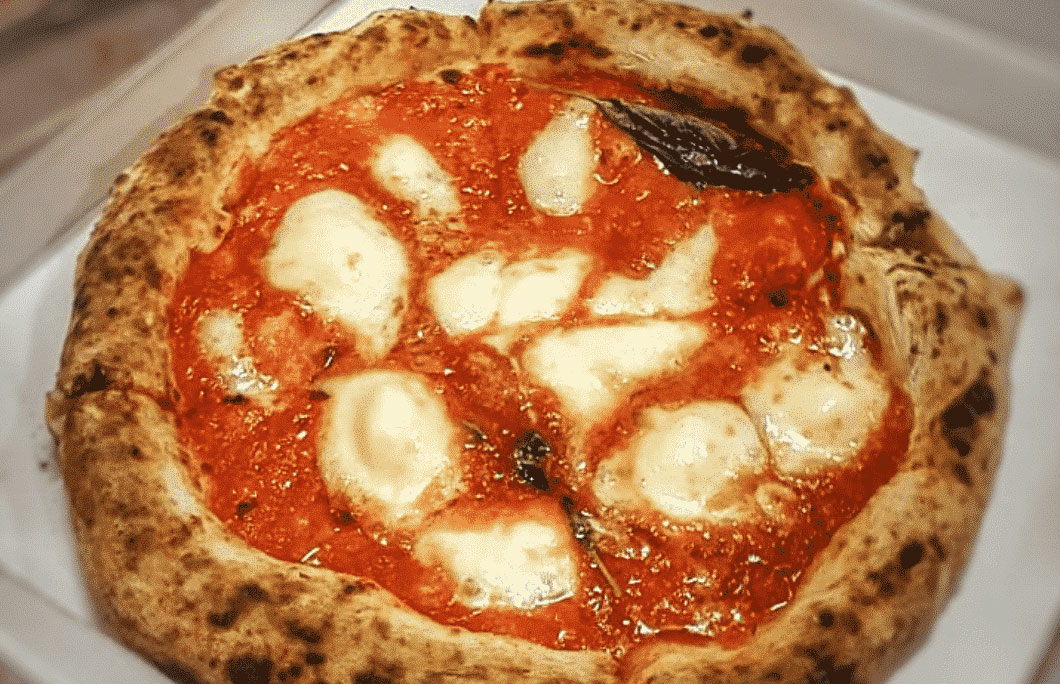 24th. Il Pizzaiuolo – Florence
Just a few steps away from the S. Ambrogio local market, you'll find one of the city's most historical and charming pizzerias. The room is tight and packed full of charm and the staff welcoming and lively. The pizzas are classical in style and topped with local ingredients.
---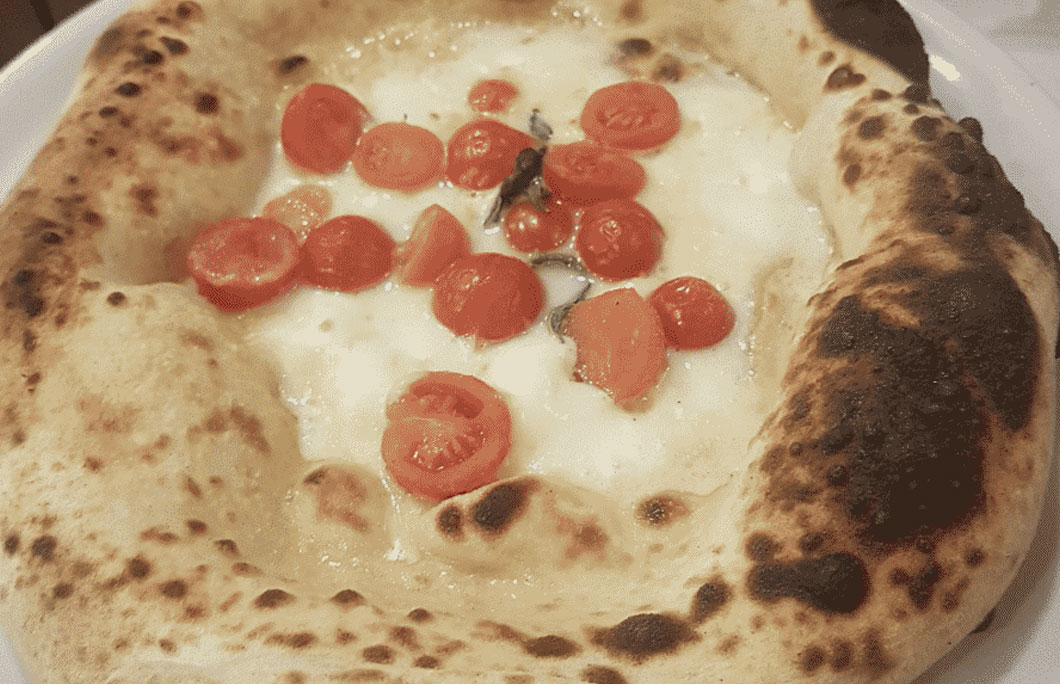 23rd. Arte e Tradizione – Palermo
Their pizza features some of the most aerated and spongey crusts they you are ever likely to see on a pizza. This is down to the long proving time of the dough, which they then cook in less than 90 seconds.
Their toppings are classical yet perfect, making this is a pizza that will live long into your memory after you have eaten it.
---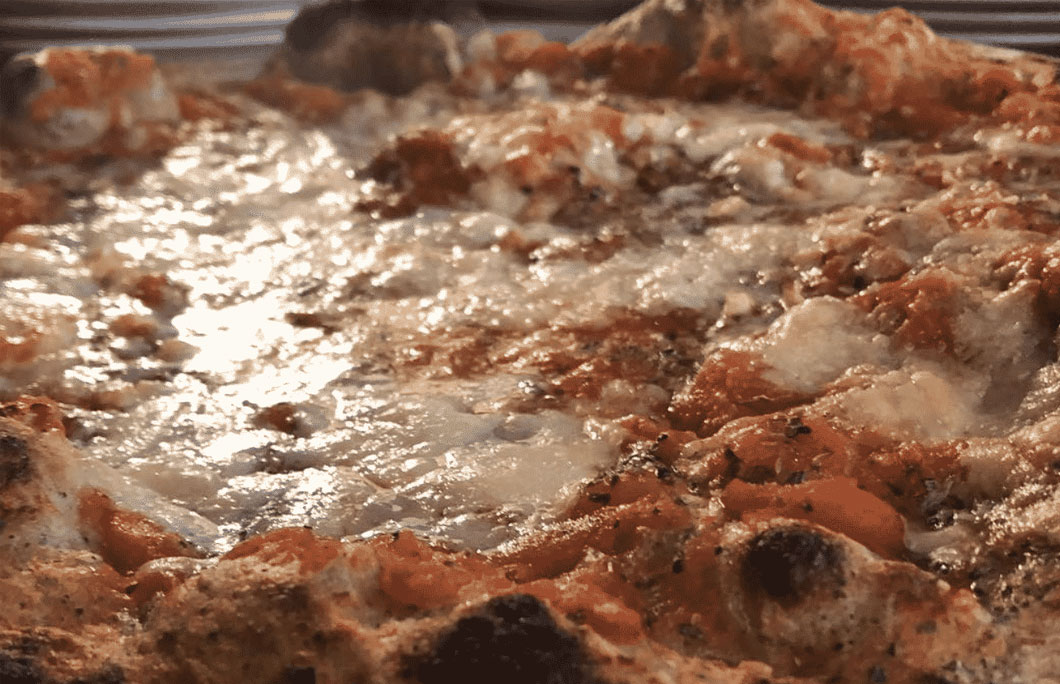 22nd. Piccola Piedigrotta – Reggio Emilia
Piccola Piedigrotta is a spectacular restaurant where they serve up great pasta, meat and other Italian classics, but to come here and not have the pizza would be foolish.
Sitting outside on their terrace in the warmer months with a glass of wine and this amazing pizza is one of the great things to do in Italy. Absolutely world-class.
---
21st. Pizzeria Vesuvia – Bologna
This city is so well known for its food that you are absolutely spoilt for choices when it comes to restaurants.
If it is a pizza you are after they make them here with a thin base and load on the toppings in their unique style. Their white pizza is the stuff of dreams if you fancy something a bit different.
---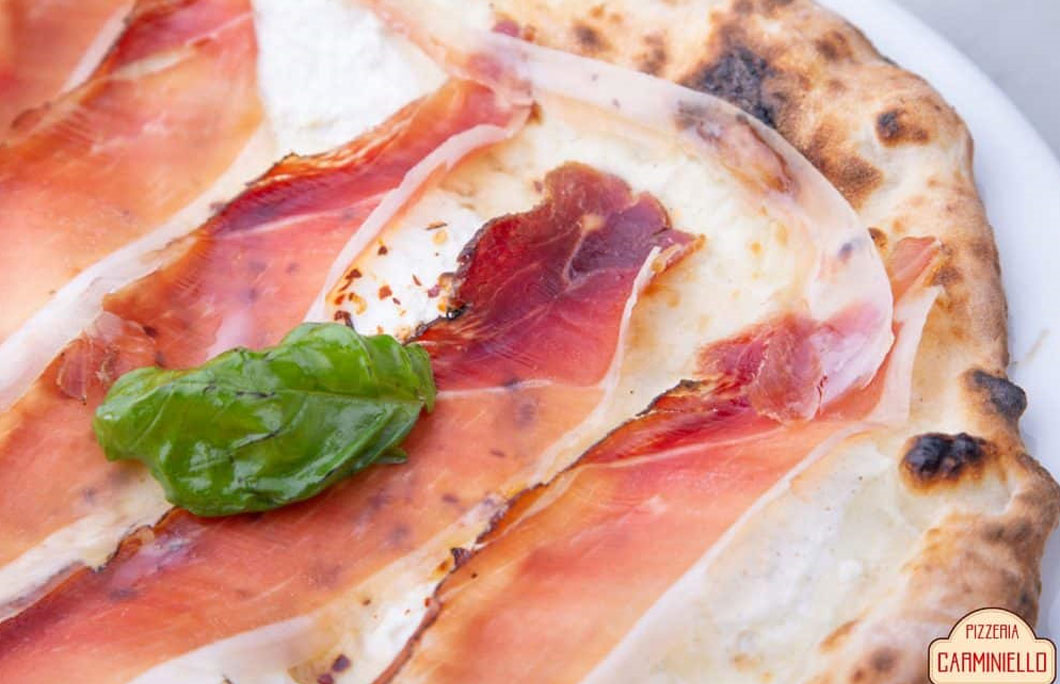 20th. Carminiello – Naples
Pizzeria Carminiello began in 1910 as a small pizza cart that delivered the best pizzas all across the neighbourhood and is still going strong. They do all the classic toppings that make Naples pizza so goddamn amazing. Our top pick? The Ripienei, with prosciutto, mushrooms and onions.
---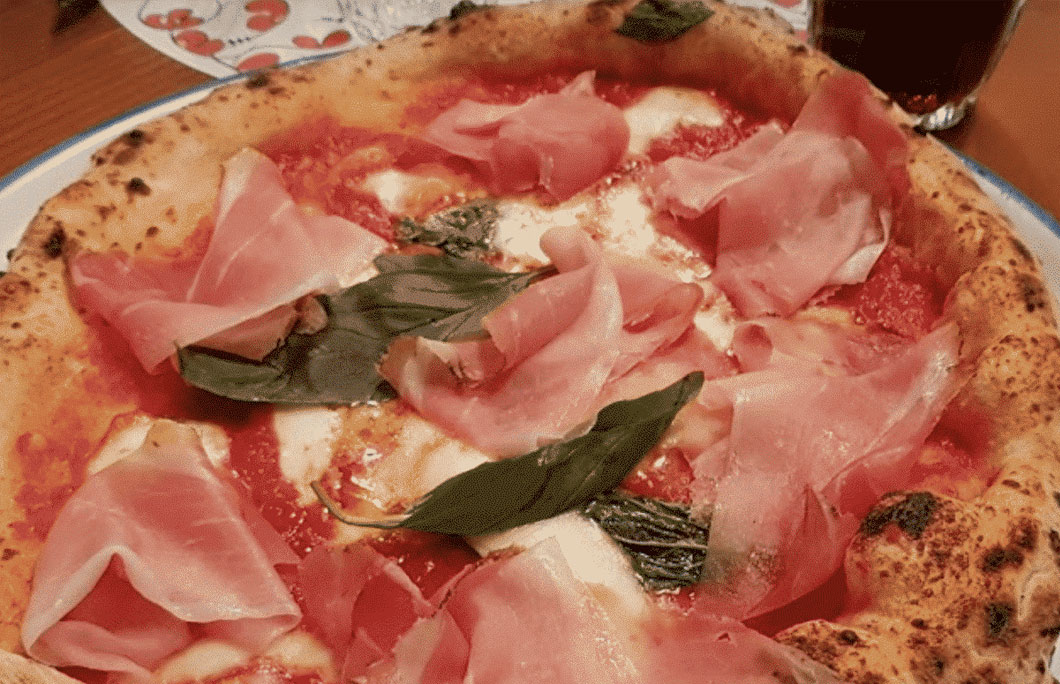 19th. Pizzium Via Procaccini – Milan
A multi-award winning spot that's always in the news as being one of the very best pizza spots, not just in Milan but in the entire country.
The toppings are what make it here, with the restaurant only sourcing the absolute best of the best quality raw produce. It's always busy so get in early to secure a table.
---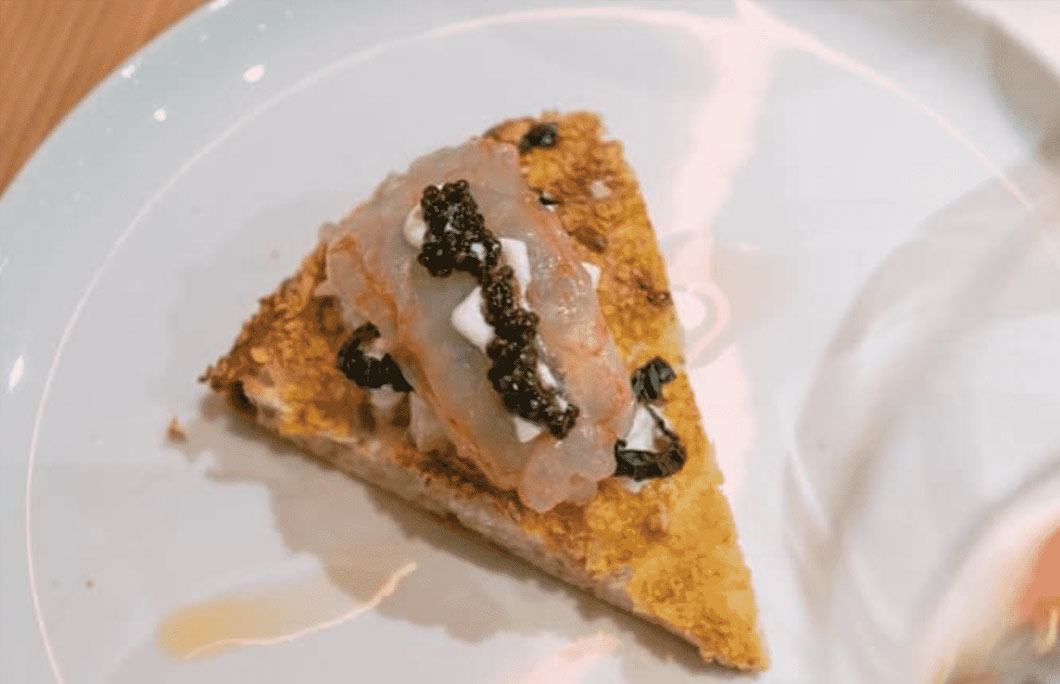 18th. i Tigli s.r.l. – Verona
Pizza purists are often horrified at the speciality here being called "pizza" but the fact is that good cooking is about pushing things forward and to new levels.
Their pizzas are small, precise and feature some seriously luxurious toppings like lobster and caviar. Don't knock them until you've tried them, because they are absolutely breathtaking in both taste and texture.
---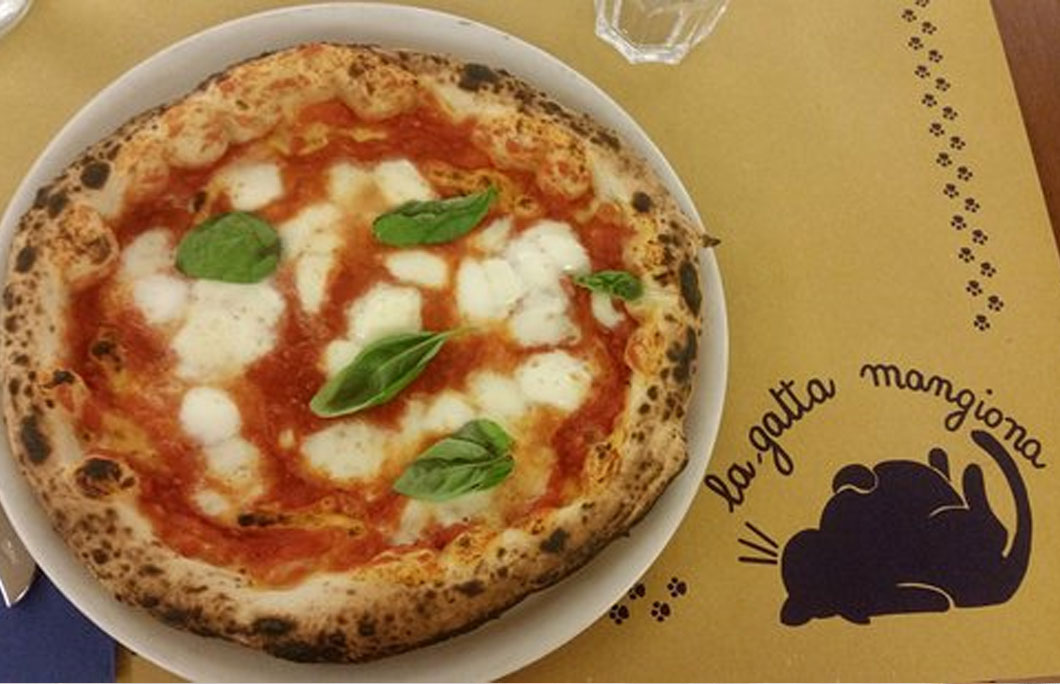 17th. La Gatta Mangiona – Rome
"The Hungry Cat" is a classic pizzeria with thin crust pies and a surprisingly great wine list for such an unassuming looking restaurant, with over 20 bottles to choose from. The menu changes daily but the premium quality of the ingredients is always the same.
---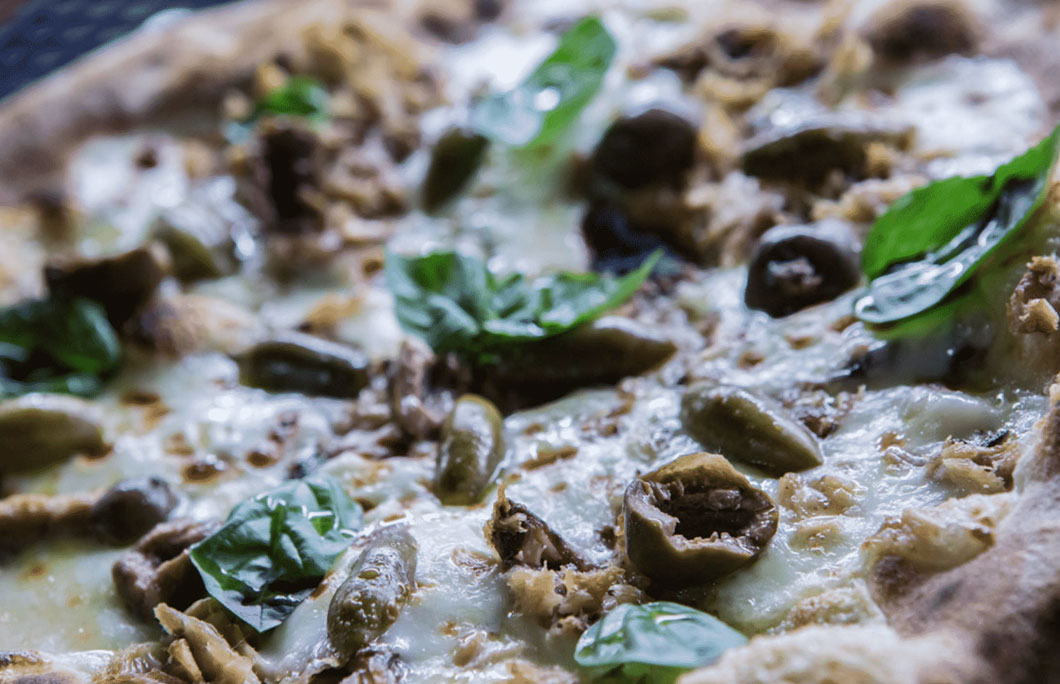 16th. Pizzeria & Lounge Bar – Sicily
They have their own unique style of cooking and living life in Sicily. One big advantage that they have is the raw ingredients at hand, and that is the secret at this pizzeria.
The toppings are inventive and feature lots of local twists that are worth exploring. One of the best and most unique Italian pizzas you will ever taste.
---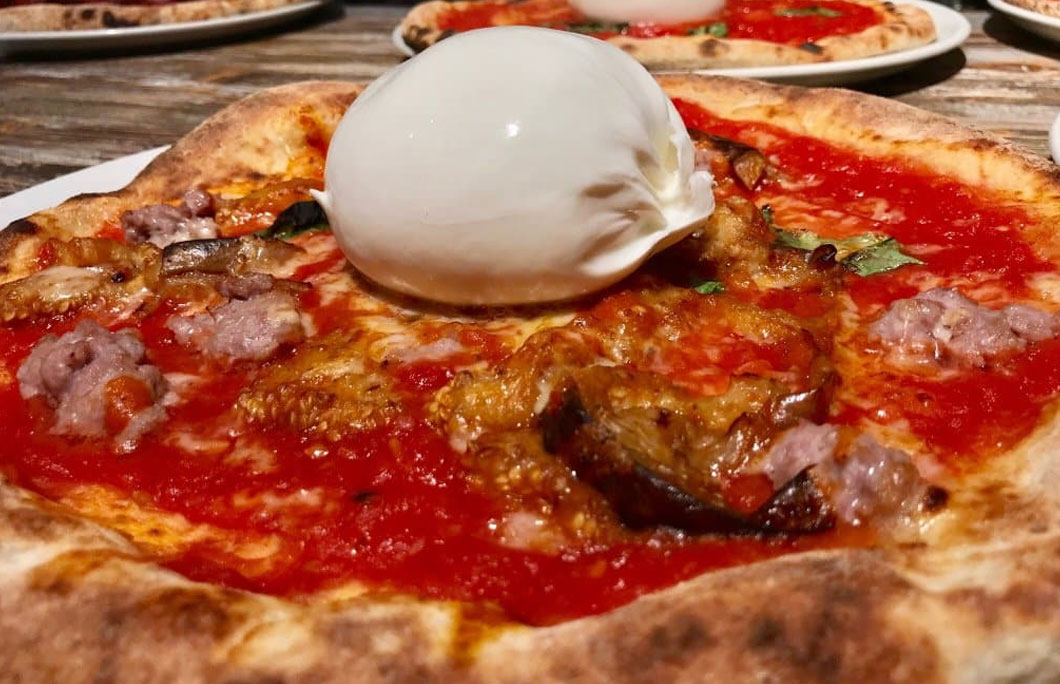 15th. Pizzeria Fratelli Roselli – Turin
With a variety of different pizzas to choose from, Pizzeria Fratelli Roselli wins when it comes to choices. Not only that, but budget travellers love that their prices are pretty economical.
If you decide to try the pizza here, make sure you pair it with one of the local wines that the restaurant offers. Then, finish up your meal with their famous tiramisu.
---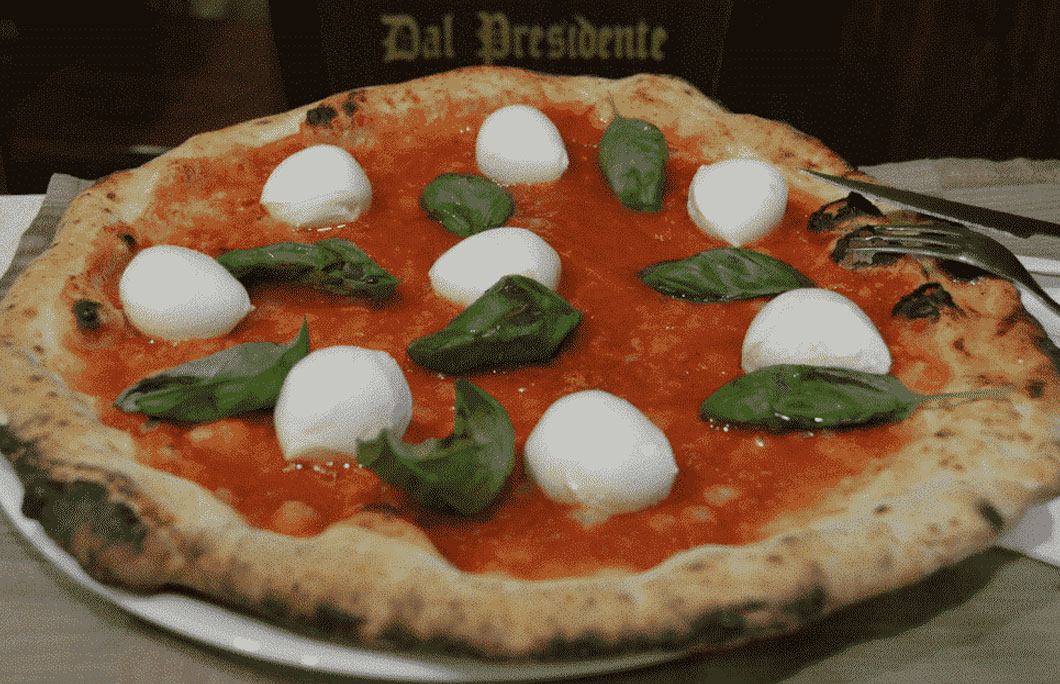 14th. Il Pizzaiolo del Presidente – Naples
In a city that has set the standards across the world for so long, it can be hard to choose local winners. The fact that they have been in business for over half a century and that their customers are still as passionate and plentiful as ever tells you everything you need to know. Simply world-class.
---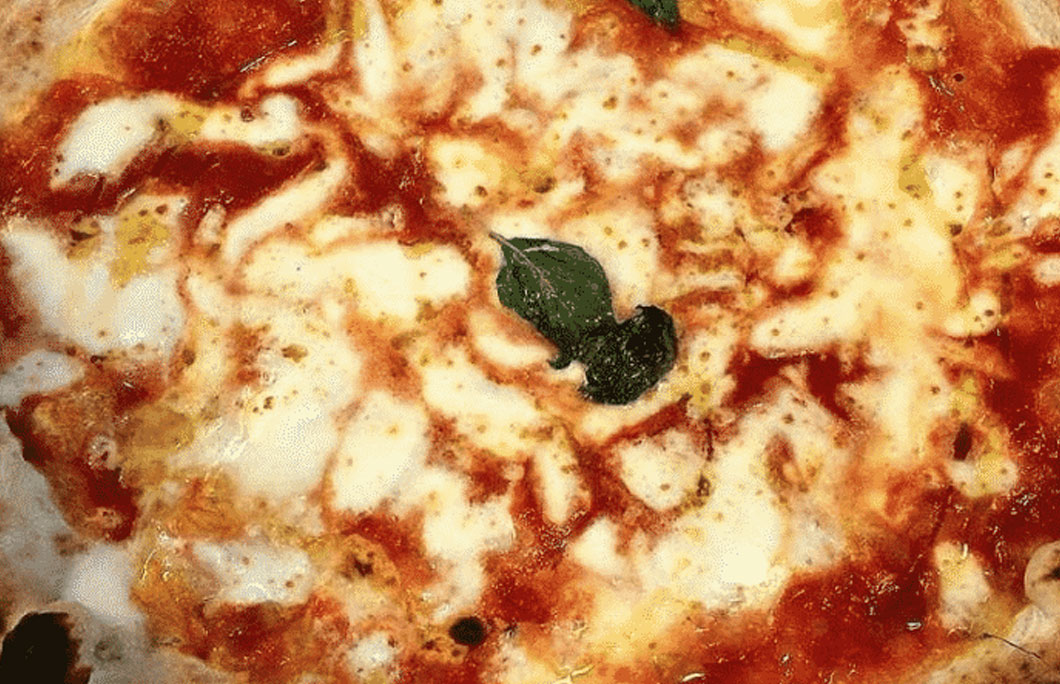 13th. Francesco e Salvatore Salvo – Largo Arso
The two brothers behind the restaurant were trained by their father and have taken his knowledge and progressed to an even higher level in their restaurant.
Their passion shines through in every single aspect of the restaurant, from sourcing of the raw ingredients to the world-class wine list. Easily one of the best pizzas you will ever taste in your life.
---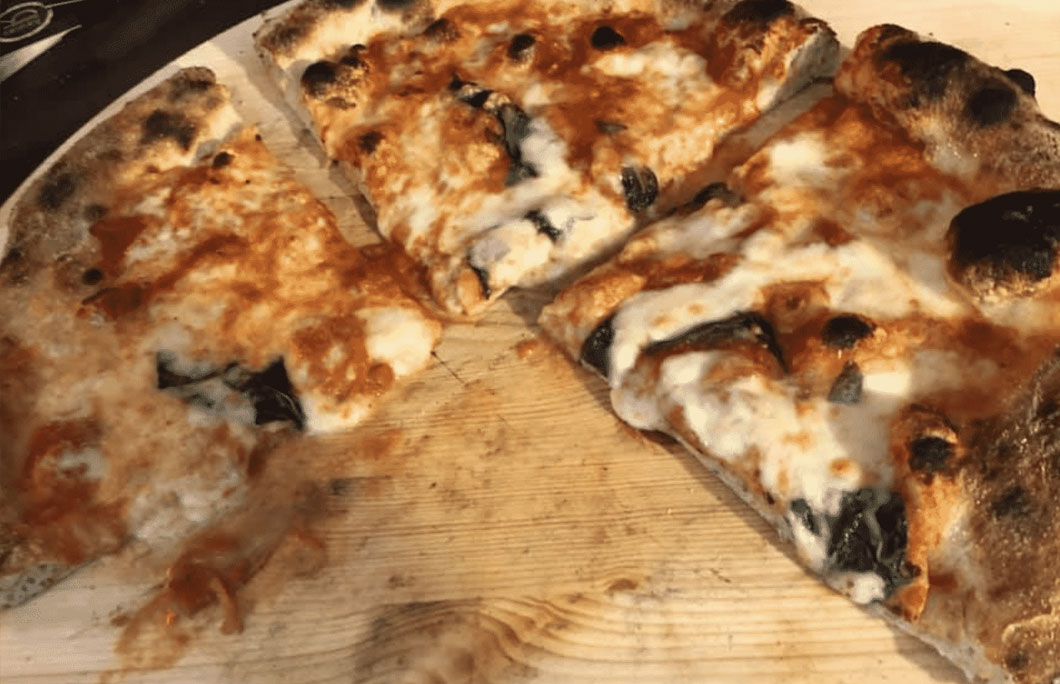 12th. Ranzani 13 – Bologna
A new modern take on a pizzeria where they have added in burgers, seriously good craft beer and world class pizza.
The whole vibe is super relaxed, so this is the perfect spot to spend some time with friends. The sort of place that new younger pizza lovers are looking for in this great country with subtle re-invention without moving away from the core too much.
---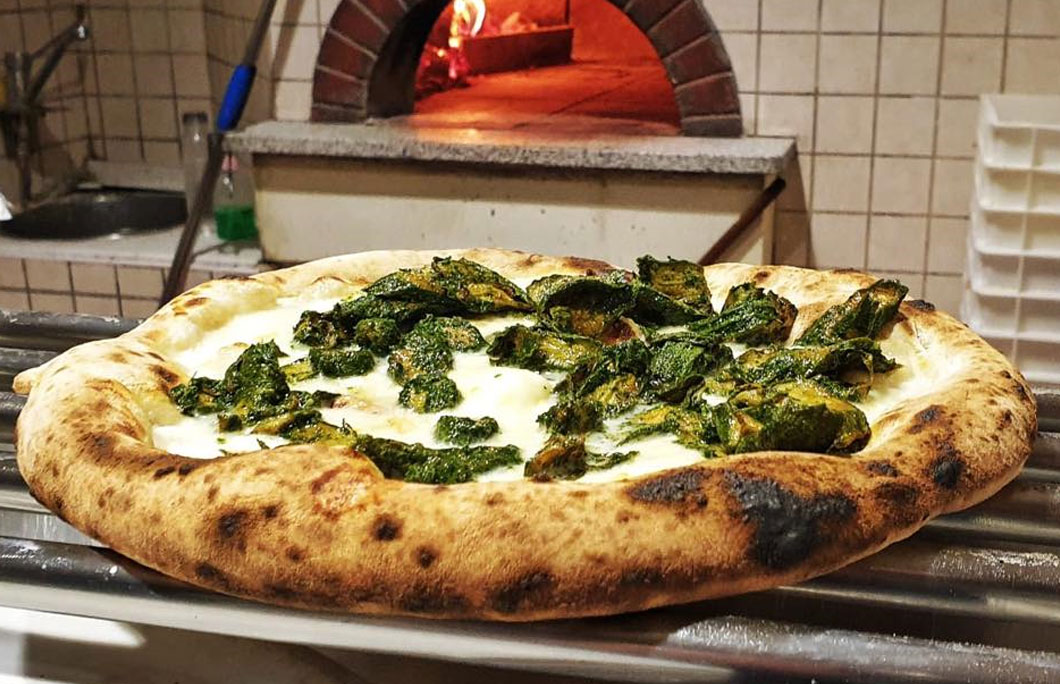 11th. Sforno – Rome
Located right by Cinecittà, Rome's historic film and television studios, this incredible pizza joint does pies with charred, chewy crusts in the Naples style. Choose from traditional Neapolitan toppings or their Roman inspirations such as a creamy Caccio e Pepe creation.
It's top spot for pizza in Italy.
---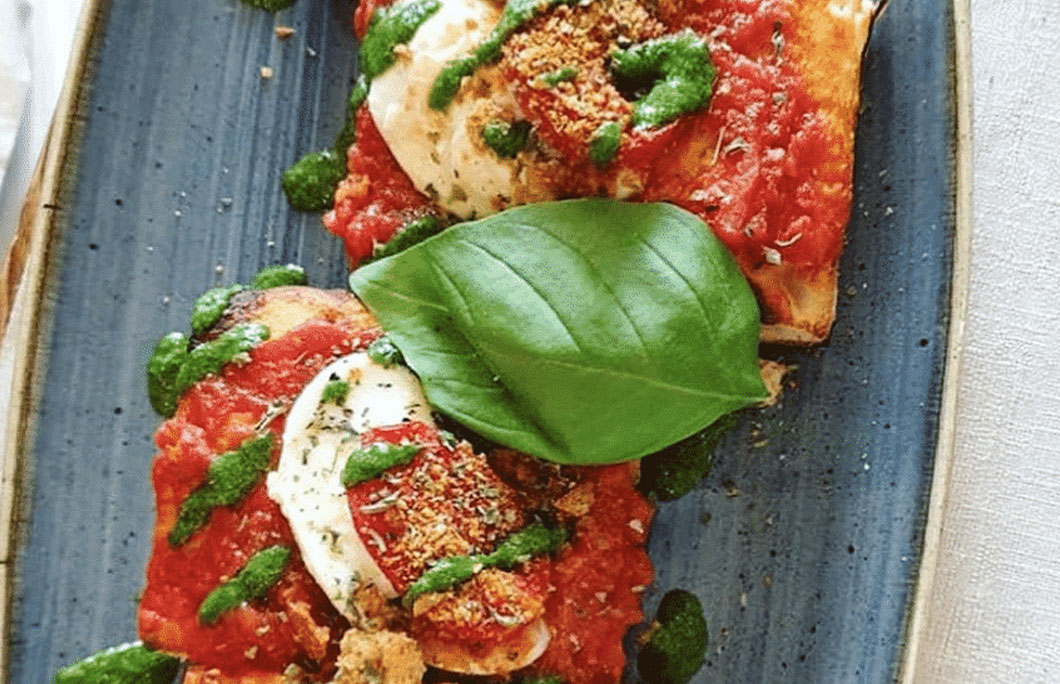 10th. Saporè – San Martino Buon Allegro
Another one on the list that is really pushing Italian pizza to a whole new level and rethinking what can be done with the concept.
They make some of the best bread in the city as well as single slices or whole pies. It's all about their wonderful baking skills matched with a flair for creating exciting and wholesome toppings.
---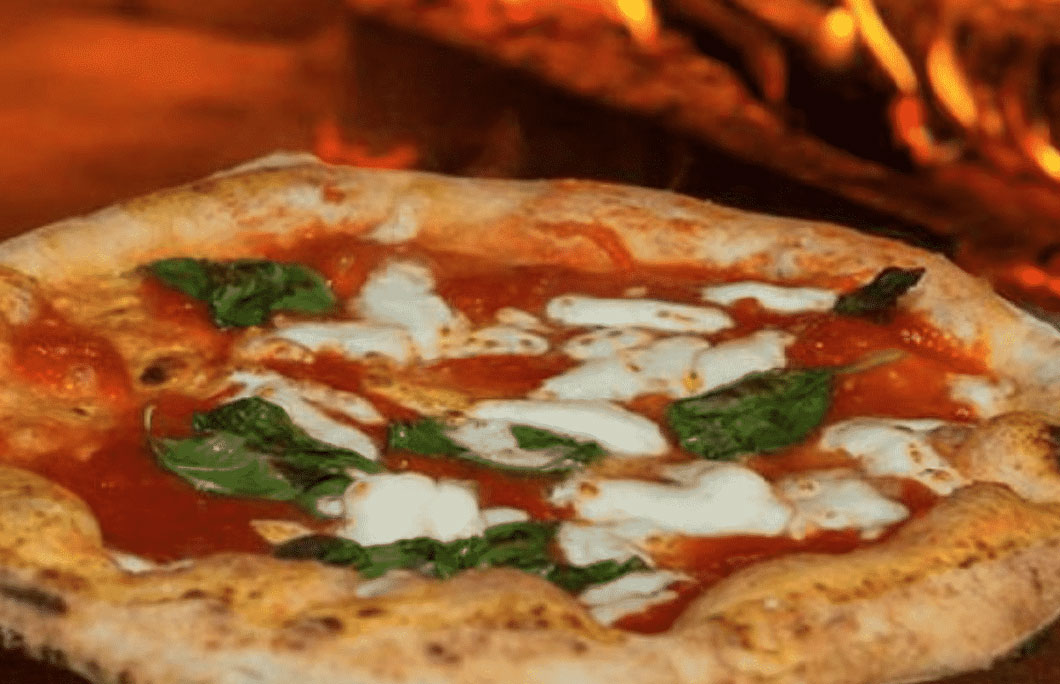 9th. Mamma Rosa – Ortezzano
Their chef Marcello D'Erasmo is the world champion of Pizza Napoletana STG (Guaranteed Traditional Specialty) and has won multiple awards at home and abroad. It's safe to say you are in good hands here.
No wonder it's one of the best places for pizza in Italy.
---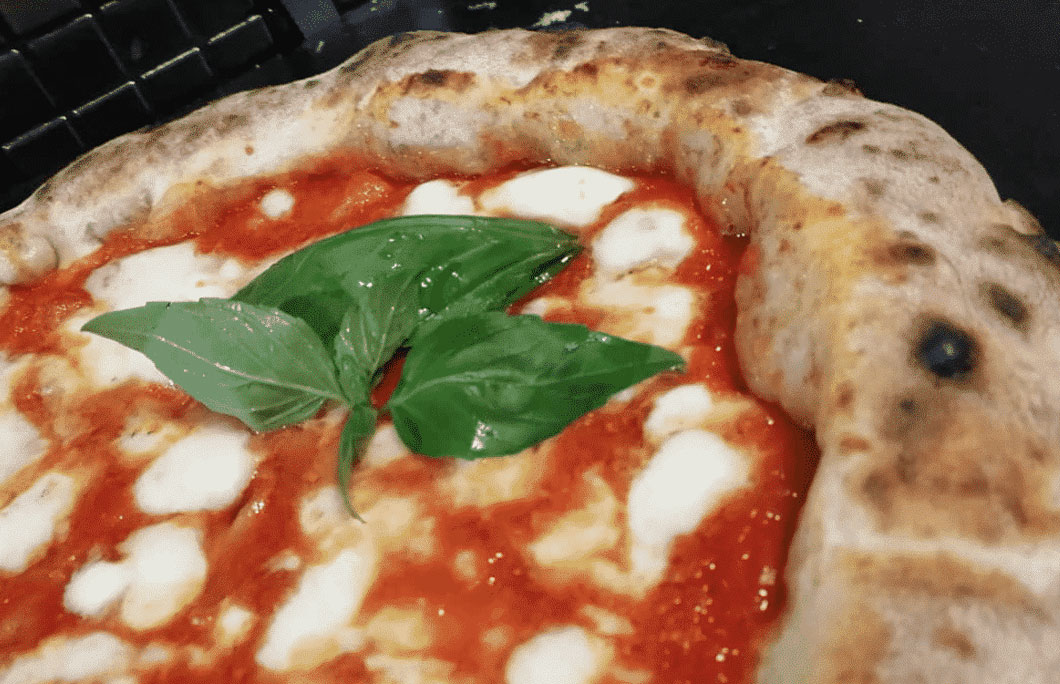 8th. Dry – Milan
Dry do a modern take on the classic Italian pizzeria, with world class cocktails and slick service combined with pizzas that are simply delicious.
You simply cannot come here and not start without one of their house drinks which are the perfect palate cleaners for the pizza to come. They are not re-inventing the wheel here but they are doing two things brilliantly and offering a new and exciting way of enjoying pizza in a stylish setting.
---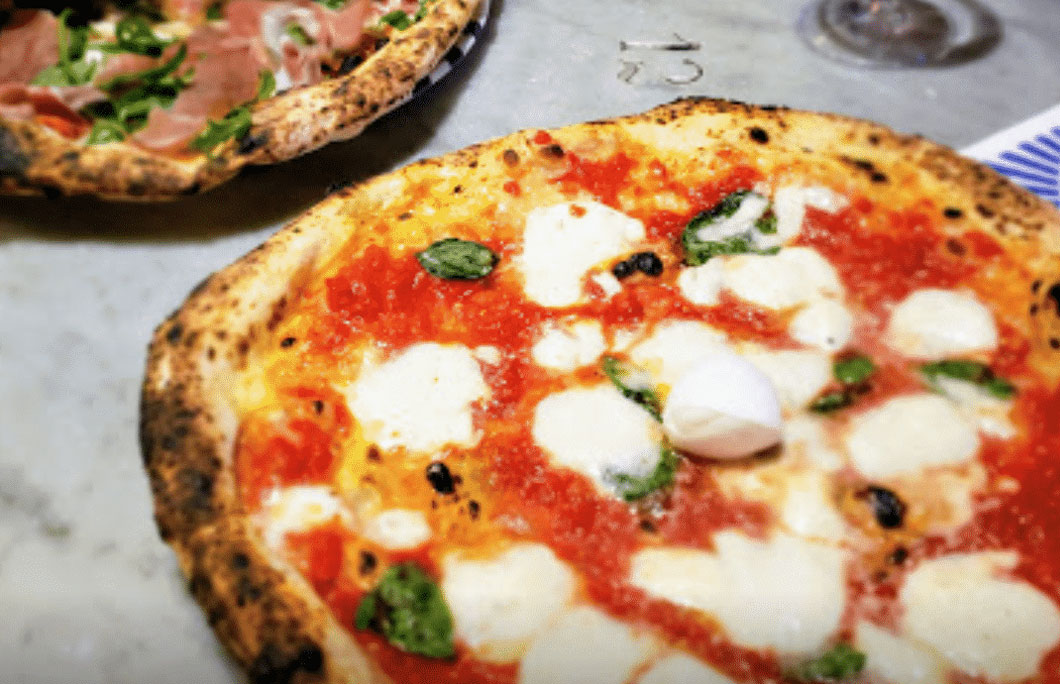 7th. Gino Sorbillo – Naples
The great Gino Sorbillo has locations in Naples, Milan and New York, so you're never too far away from one of these simply perfect charred Neapolitan pizzas. Pizza toppings are designed around 10 Italian regions, so you can taste the speciality ingredients from across the country.
---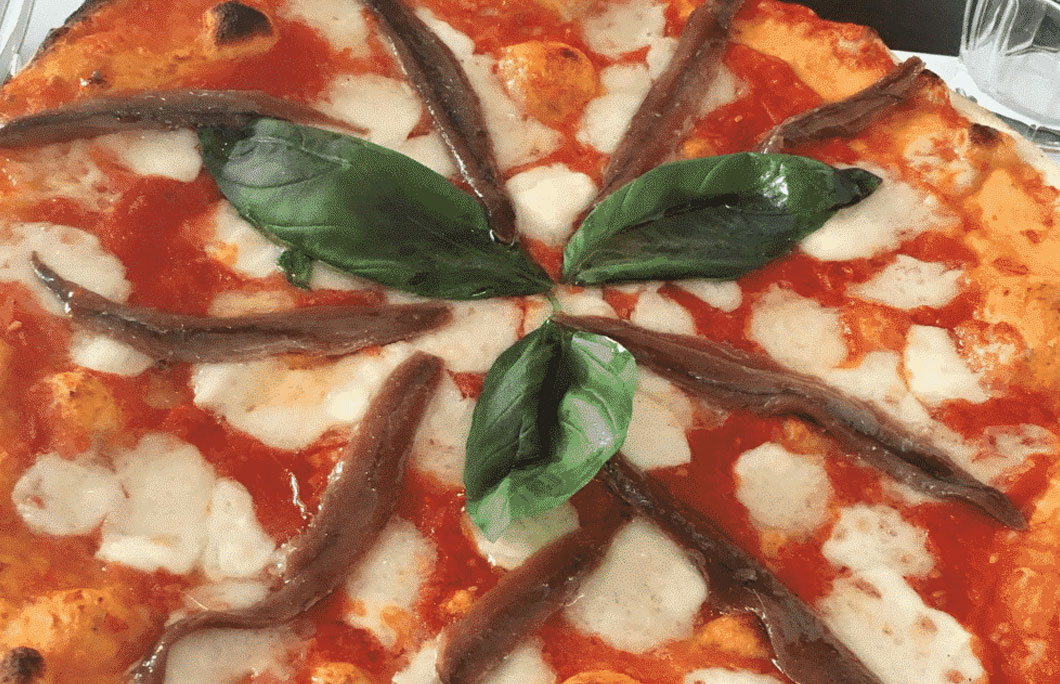 6th. Emma – Rome
This upscale Roman restaurant serves delicious thin crust pizzas that outshine others in the city thanks to the attention to high quality toppings sourced from local delis, extra virgin olive oil and premium flour. The result? A simply stunning pizza.
---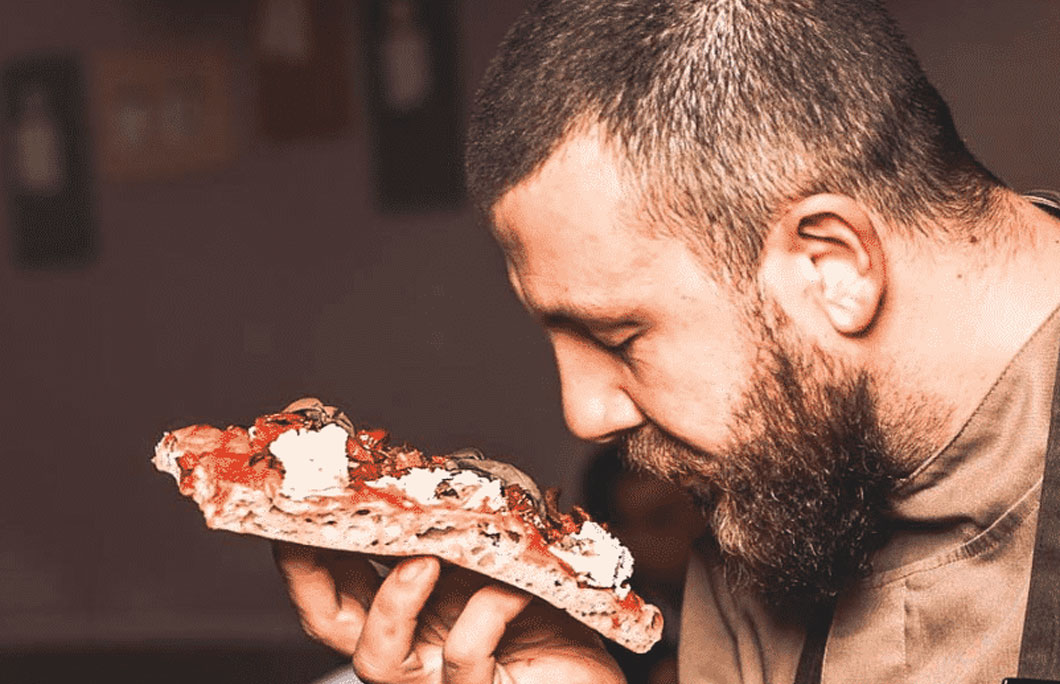 5th. O Fiore Mio – Faenza
They secret to their success is keeping the dough incredibly simple and letting it rise for between 24-48 hours. The end result is something so pure and delightful that it needs minimal toppings to bring it to life.
Their olive oils, wines and wonderful service complete the package. A place that you will begin planning your next visit as soon as you have had your first bite. Quite simply terrific.
---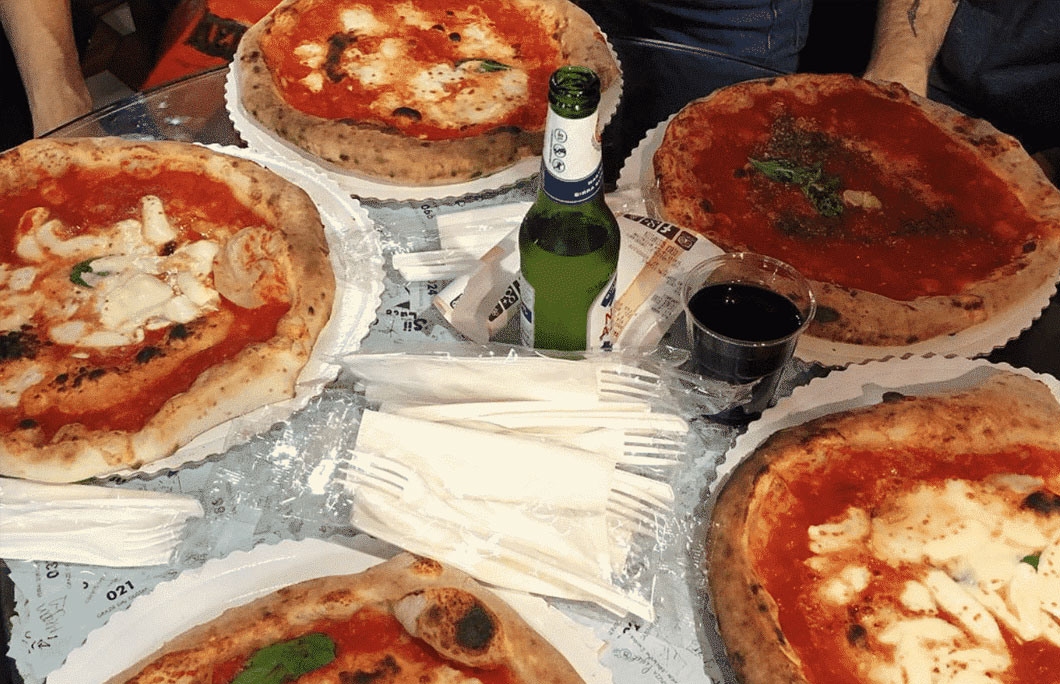 4th. Gustapizza – Florence
With so many great pizzas to choose from in Italy, it can be hard to know where to start. Our suggestion is to start right here in Florence. Take the pizza to go in a box and sit along the river people watching. No better way to enjoy this wonderful city while eating one of the best pizzas in Europe.
---
3rd. Starita – Naples
With three locations in Italy and one in New York, Starita is a popular pizzeria that constantly wins awards for its incredible pizza. Your first choice should be its Naples location, where the lines are long but the pizzas 100% worth the wait.
---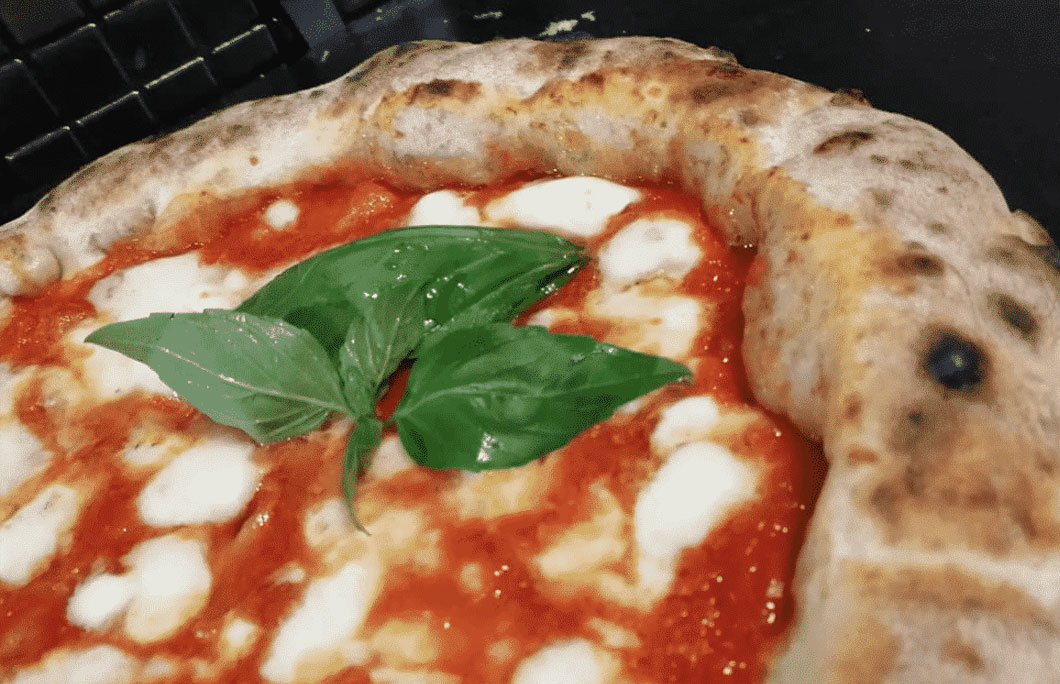 2nd. Pepe in Grani – Caiazzo
Famed pizzaiolo Franco Pepe's place is always busy and never lets you down – considered by many to be one of the best pizzerias in the country. Toppings are locally sourced and often creative, with chickpeas, endive, figs and lardo all regular options.
---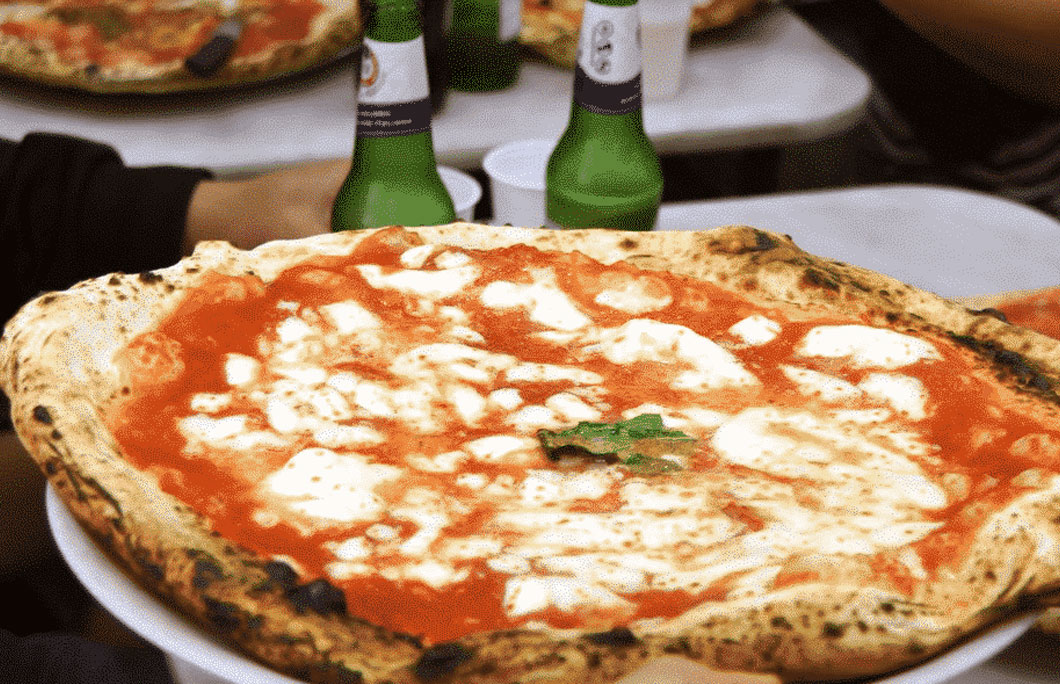 1st. L'Antica Pizzeria da Michele – Naples
Talk to anybody who has been here or read the reviews and you'll see plenty of people calling it the best pizza they've eaten in their lives. The queues are always long, but the atmosphere among fellow customers waiting is buzzing. Everyone knows this is close to a religious experience. If you thought you were happy waiting you should see how happy you are leaving.
---
Where to stay in Italy?
Looking for the best hotels in Italy? Check out where to stay in Italy
---
How to get around Italy?
Easily plan transport to Italy here, with the best car rental deals.
The 7 Best Pizzas In Naples
---