The 7 Hottest Places in Spain
Spain is one of Europe's sunniest countries, boasting around 3,000 hours of sunshine every year. Little wonder why it's so popular with heat-seeking Brits heading south for their summer holidays. Generally speaking temperatures are mild all year round, though there are regional variations. Of all the hottest places in Spain, most of them are located in southern Spain, in Andalucia. Temperatures here soar to a sizzling 36C (96.8), though record temperatures have exceeded 47C (116F). For the most part, Spain is hottest during the summer months, with peak temperatures in July and the start of April. The coldest temperatures occur in December, January and February. The number one hottest place in Spain is Seville.
Seville, Andalucia
Cordoba, Andalucia
Murcia, Murcia
Madrid, Madrid
Malaga, Andalucia
Gran Canaria, Canary Islands
Almeria, Andalucia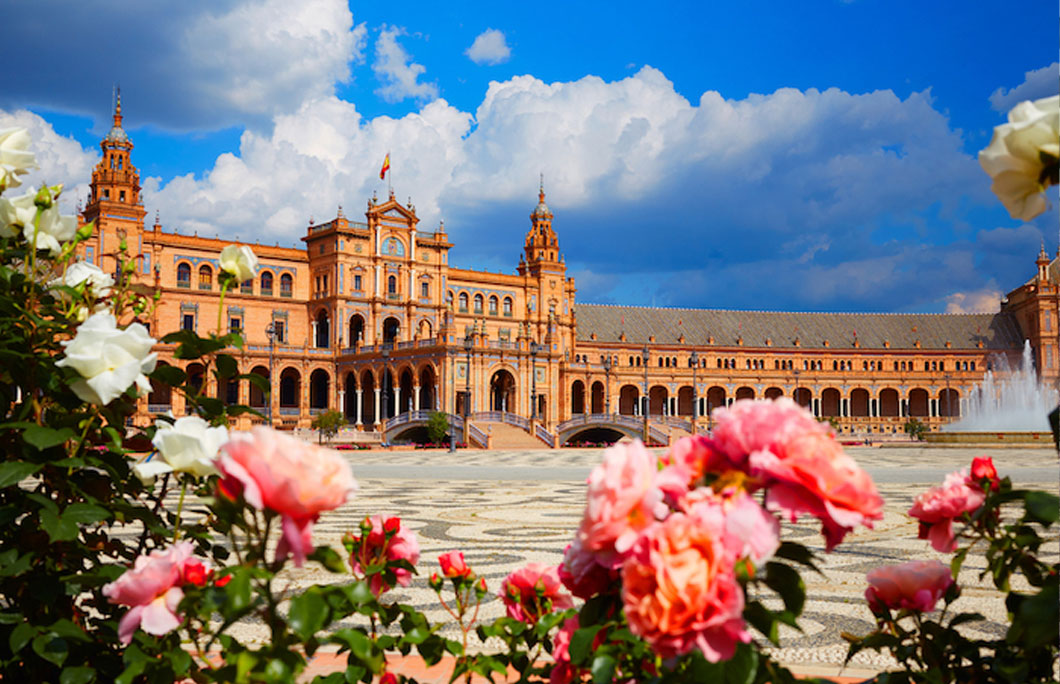 1. Seville, Andalusia
Seville has the (disputed) historical record high of 50C (122F), though this dates back to 1881. Another Andalusian town, Montoro, holds the official record for highest temperature. In July 2017, it reached a scorching 47.3C (117.2F). Generally speaking though, Seville is the hottest city in Spain. Temperatures start to climb in April and the sunshine lasts until well into September. Spring is one of the best times to visit, with temperatures averaging 25-30C (77-86F). Rainfall is rare too.
If you're looking to beat the heat in Seville, with careful planning it is possible to explore the city in summer without passing out. For instance, hit the sights in the morning or in the evening when temperatures have cooled. The Alcázar is at its most magical at nighttime. Do as the locals do and embrace siesta culture, with a nap in the afternoon, too.
Hottest month: July 36°C (95°F)
Average summer temperature: 32°C (89°F)
Average winter temperature: 15°C (62°F)
---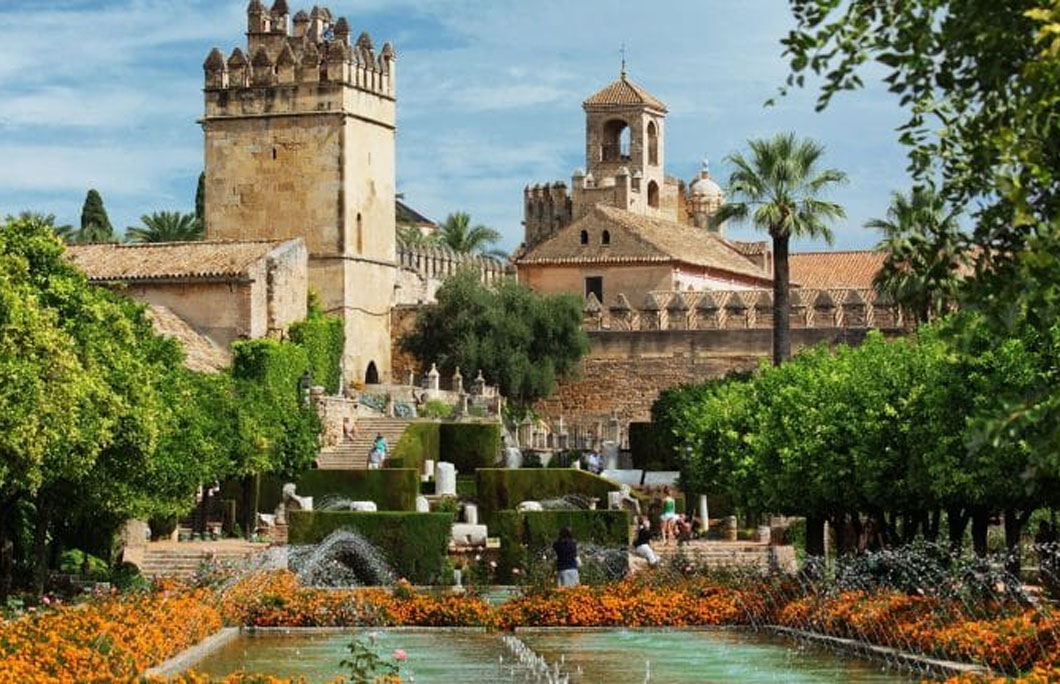 2. Cordoba, Andalusia
Less than two hours upstream from sizzling Seville, Cordoba is another of Spain's hottest cities. In 2017, Cordoba registered temperatures of 46.9C (116.42F).
Most of the city empties during July when the Cordovans head to the coast. While temperatures can become unbearably hot, if you're prepared the summer can be a great time to visit. Sunshine (and suntans), great food and good wine are all guaranteed. Like Seville, the best time to visit Cordoba is during Spring, when temperatures generally average around 25C. Rainfall is rare and the sights are quieter too.
Hottest month: July 35.5°C (95.9°F)
Average summer temperature: 32°C (89.6°F)
Average winter temperature: 12°C (53.6°F)
---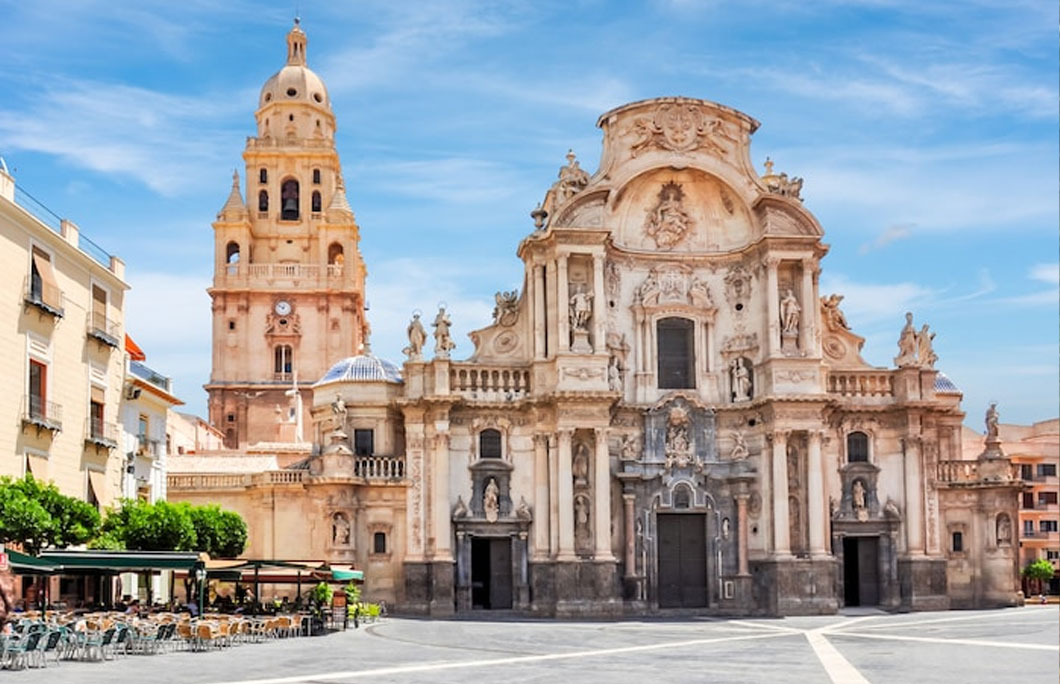 3. Murcia (City), Murcia
This lovely, laid-back capital is less popular with international tourists than its Andalusian counterparts, making it an excellent option for those looking for offbeat heat in Spain this summer. Located in the southeast of the country, Murcia is famous for its market gardens and Moorish architecture.
Summers in Murcia are hot and humid, rarely dipping below 31C (87.8F). The city reached record temperatures in July 1994, when it heated up to 46C (115F). Evenings are much cooler in Murcia, averaging a more comfortable 22C (71F). Come winter, the weather is much milder with highs of around 10C (50F) and light frosts at night. At Alcantarilla air base, the temperature dropped to -6C (21F) in December 1940 and December 1941, and to -5 C (23 F) in February 1956 and January 1991.
Hottest month: August 34°C (93.2°F)
Average summer temperature: 27.5°C (81.5°F)
Average winter temperature: 11.3°C (52.3°F)
---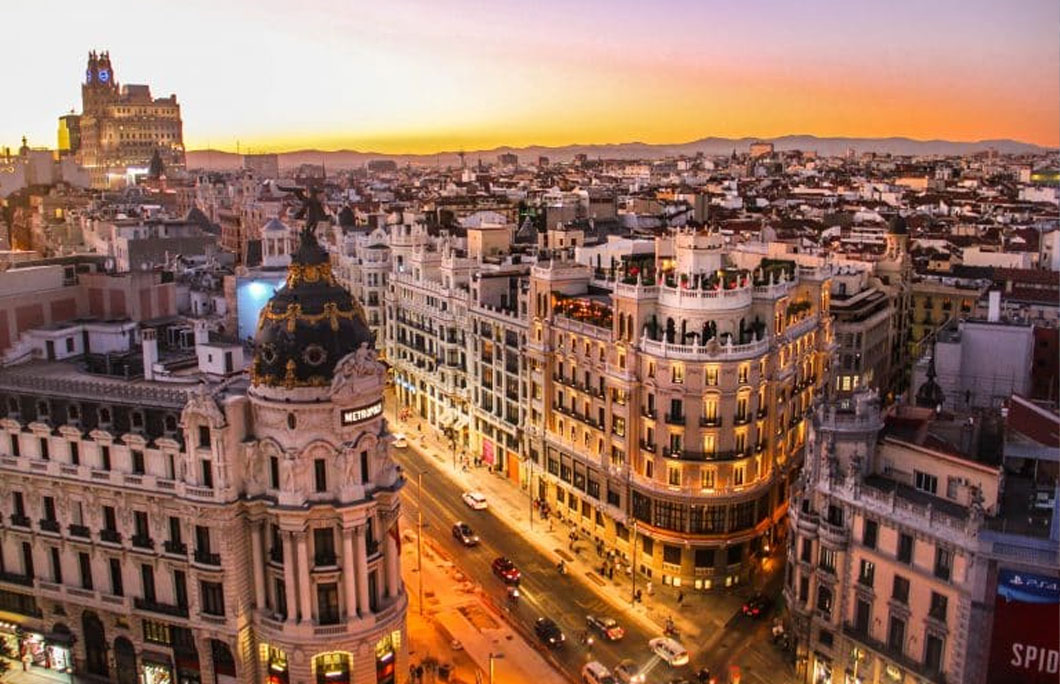 4. Madrid, Madrid
Owing to its inland location, Spain's capital is surprisingly hot in the summertime. Summer days are dry and hot, with temperatures climbing in July and August. The days are long too, so the city comes alive in the late afternoon and evening. During August, many locals head off on holiday too, though there are local festivals like La Paloma and Cayetano to enjoy too.
Given how hot the city becomes in summer, most people are surprised by the weather in Madrid in winter. Days are cold and dry, and snowfall isn't unheard of. January is the coldest month, averaging temperature lows of 3C (36F).
Hottest month: July 32.7°C (91°F)
Average summer temperature: 30°C (86°F)
Average winter temperature: 6°C (42.8°F)
---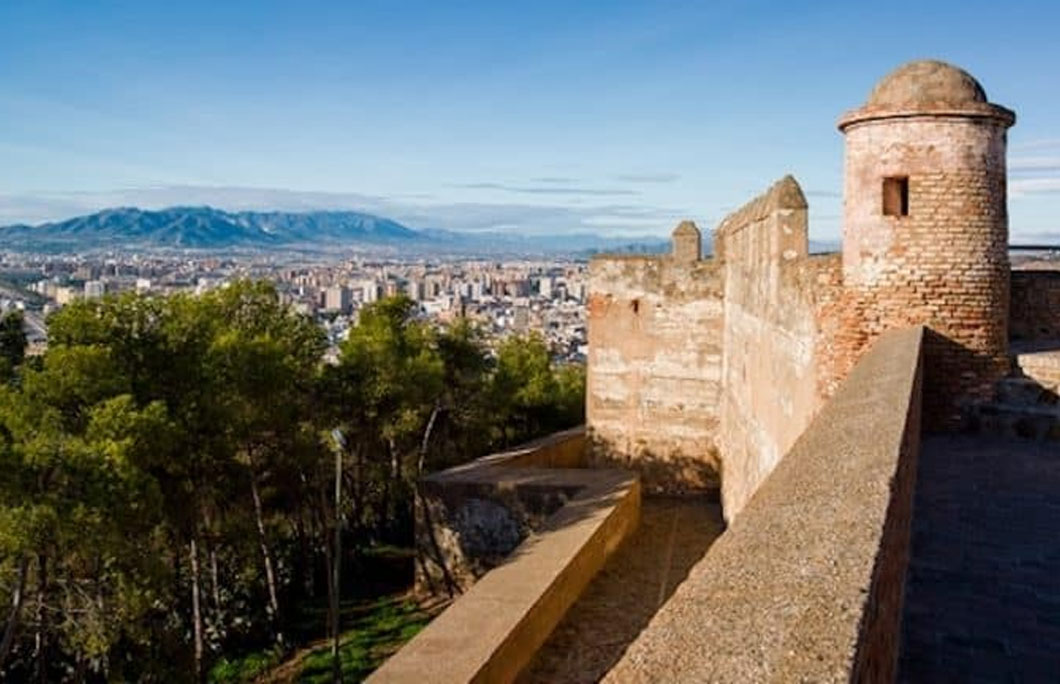 5. Malaga, Andalucia
This coastal city gets hot in summer, but it's also one of the warmest places to be during the winter. From June to September, temperatures frequently tip above 30C (86F). In winter, the average daily temperature is around 17C (62F), making it one of Europe's hottest destinations.
Unlike the other entries on our list, it's easy to beat the heat in Malaga come summertime. With 16 beaches dotted along 14 km, there are plenty of opportunities for travellers to cool down.
Hottest month: August 31°C (87.8°F)
Average summer temperature: 27°C (80°F)
Average winter temperature: 16°C (60.8°F)
Click here to compare car hire in Malaga
---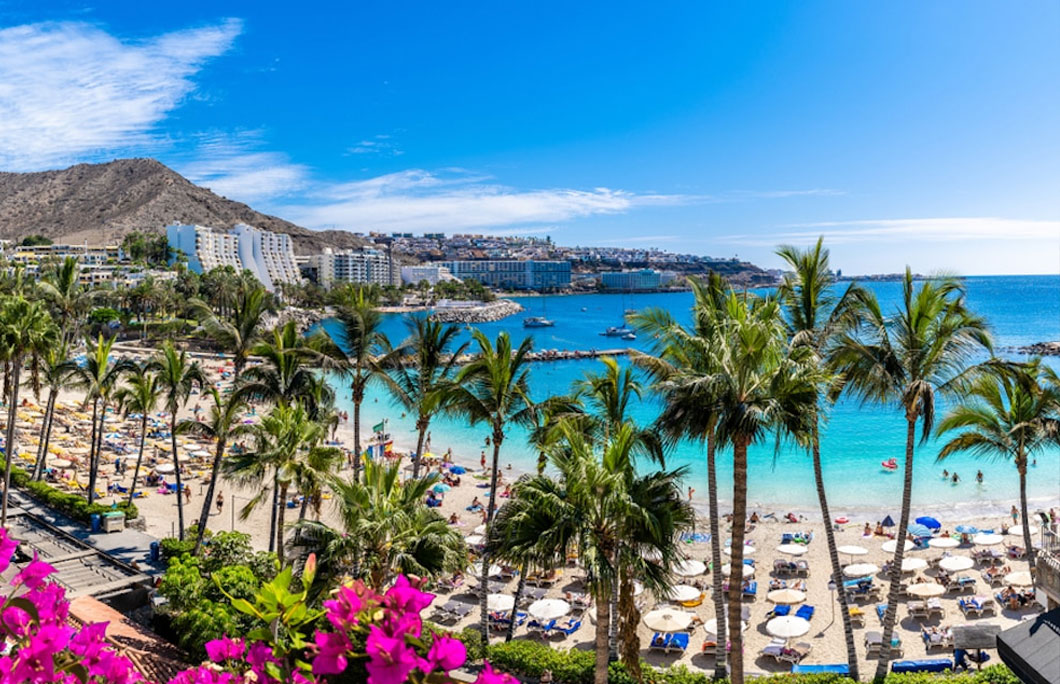 6. Gran Canaria, Canary Islands
The third-largest island in the Canaries' archipelago, Gran Canaria boasts year-round sunshine and microclimates dotted around the coast and hills. It's hottest in July, August and September when temperatures average close to 30C. However, the difference between summer and winter is only 5 degrees Celsius.
While winter is warm, December is the island's wettest month, with rainfall at least once a week. May, June, July, and August experience almost no rainfall.
Hottest month: August 28°C (76.8°F)
Average summer temperature: 25.5°C (74°F)
Average winter temperature: 21.5°C (70.6°F)
---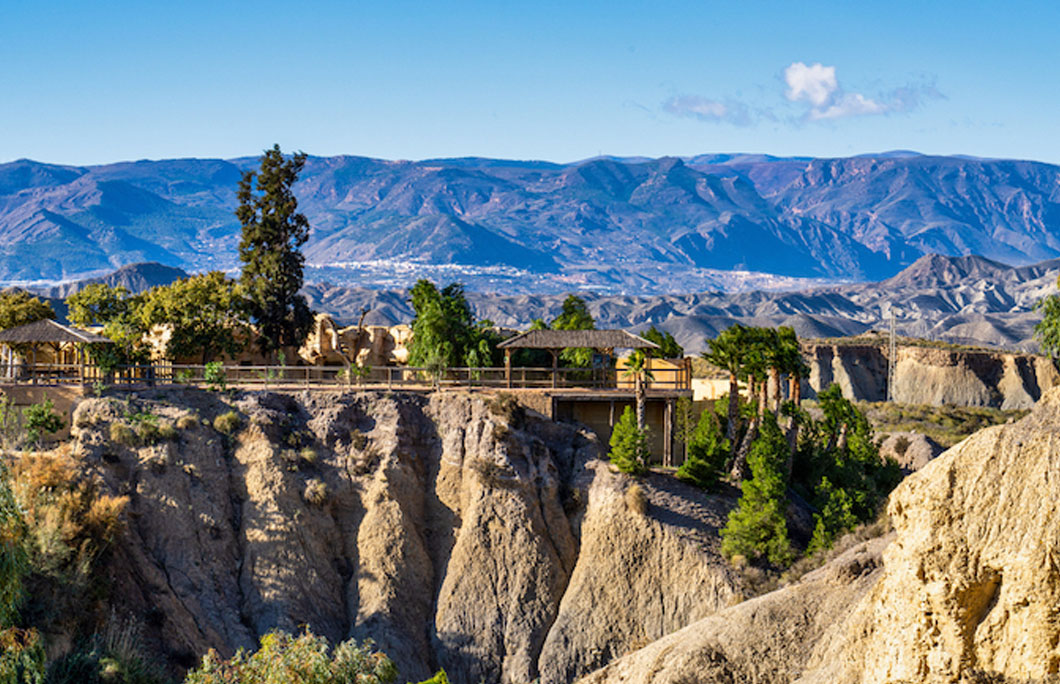 7. Almeria, Andalucia
This vibrant Andalusian port city has been overlooked for years, but things are changing. The Costa de Almeria offers up mild, rainy winters and hot, sunny summers with desert-like aridity.
During the winter, the area is characterised by sunny weather and warmer temperatures thanks to its sheltered position. The hottest summer temperatures sand at 41.6C (107F), recorded in July 2019. The coldest record in Almería is a frosty 0 °C (32 °F), recorded in January 2005. These sorts of temperatures are pretty unheard of though.
Hottest month: August 31°C (87.8°F)
Average summer temperature: 27°C (80.6°F)
Average winter temperature: 13.8°C (56.9°F)
Planning a trip to Spain? You can see more guides to Barcelona and Madrid, and book your Spain hotels here.
---