10 Epic Road Trips from Plymouth
Polperro
Dartmoor
English Riviera
North Cornish Coast
Jurassic Coast
St Ives
Totnes
Calstock
Hope Cove
Heybrook Bay
This famous Devon port city has history aplenty, with human settlement here stretching back to the Bronze age, its prominence as a Roman trading port, its heritage as the place where the Pilgrim Fathers set sail for North America, and its importance during the English Civil War, Industrial Revolution, WWII and beyond.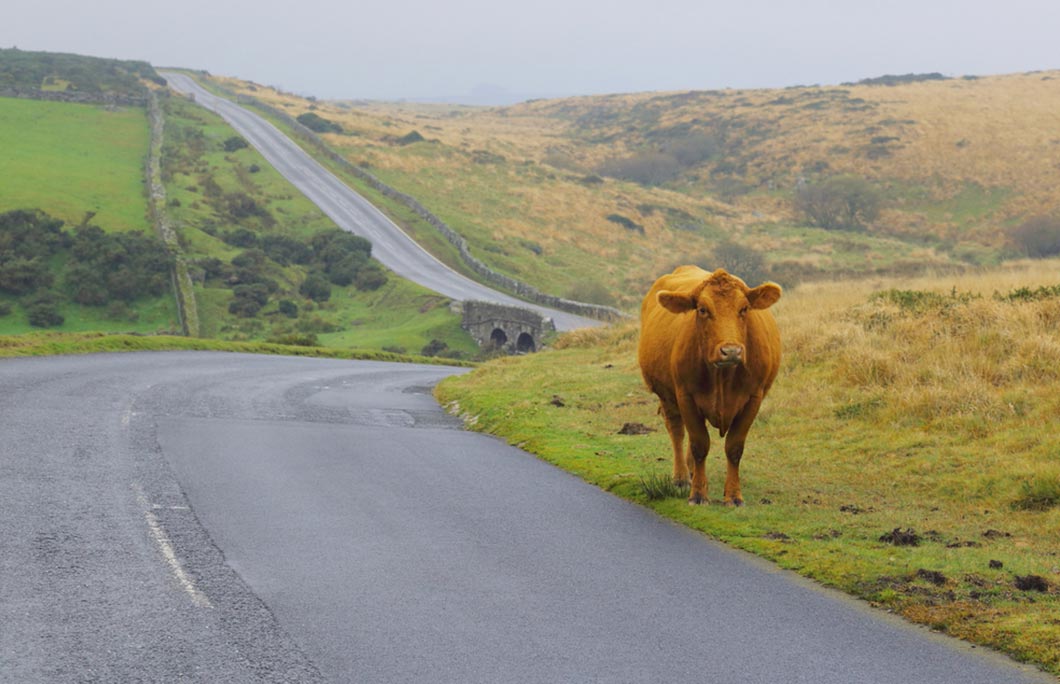 10 of the best scenic drives from Plymouth
History buffs will adore the absorbing Barbican district, but Plymouth isn't just a museum piece ̶ thanks to ongoing regeneration projects, it's buzzing, relevant and right up to date. Celeb chefs like Hugh Fearnely-Whittingstall have made it a haven for foodies, there's a lovely lido for open-air swimming and the night-time economy is enlivened by excellent theatres, pubs and clubs.
Meanwhile, if stunning scenery is your thing, Plymouth Hoe is a verdant headland full of vibrant cafes offering panoramic views across the bay.
If you love nothing better than taking off from your holiday base for road trips that help you fully immerse yourself in everything that an area has to offer, Plymouth is the perfect portal for adventures in Devon, Cornwall and beyond. Whether you want a compact city hatchback or a spacious minibus, hire a car in Plymouth from Enjoy Travel and in two shakes of a lamb's tail you're ready to hit the open road and soak up some of England's finest scenery!
Top tips on driving in Plymouth
Before you get stuck into our 10 epic road trips from Plymouth, take a brief but rewarding detour for a few useful tips on driving in and around this characterful Devon city.
The same general speed limits apply in Plymouth as the rest of the UK for motorways, dual carriageways and single carriageways, but please pay close attention to the signage for 30mph and even 20mph limits in built-up areas.
You can hear live traffic and travel updates on Heart Devon (96.6-97.0 FM) and if you're looking for city centre car parking, you'll find it at Alexandra Road, Mayflower Street, Regent Street, Exchange Street and several other locations.
As you'd expect, it isn't as easy to find rural petrol stations in Devon as it is to fuel up in the city, so fill your tank prior to taking off on any adventure at the Asda Exeter Street filling station, the Sainsbury's petrol station at Plymouth Road, the Tesco petrol station on Transit Way, Honicknowle, and many more around town.
Most destinations around Plymouth are clearly signposted, but if your hire car is fitted with Satnav, this can provide further peace of mind. If you drive safely and courteously in Devon, you'll make the most of your visit and avoid stress and risks.
Now that we've whetted your appetite and dispensed some sage advice, let's get motoring with your top-notch Plymouth road trips!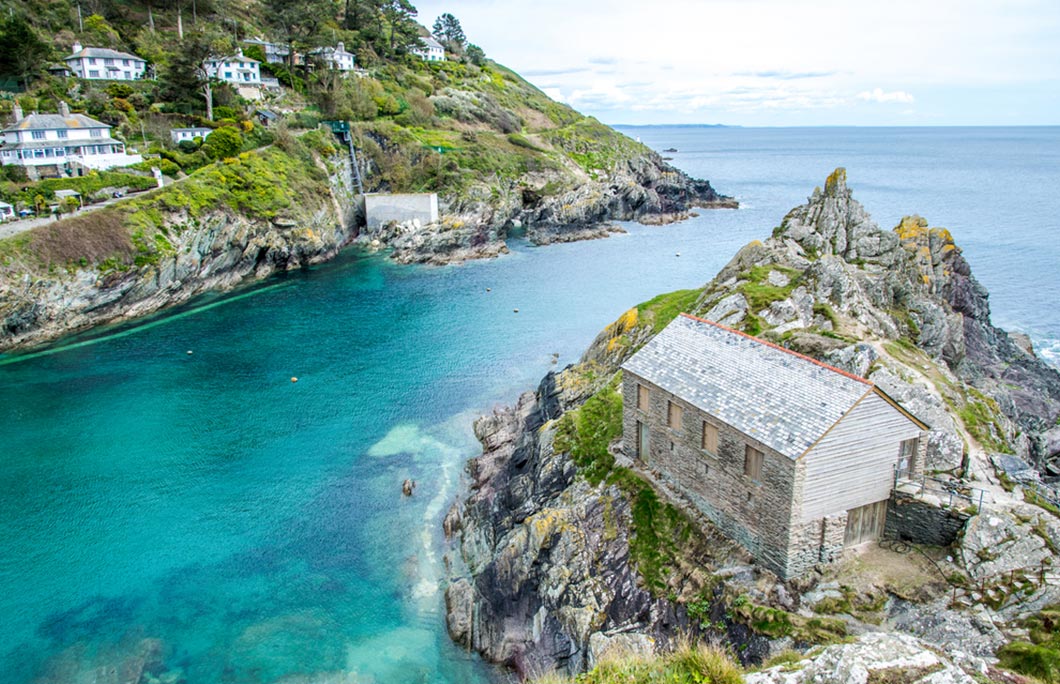 1. Polperro
This South Cornwall beach town boasts some of Britain's best coastline and it's a charming day trip destination from Plymouth. There's an amazingly detailed model village which has been entertaining kids and adults alike for generations, the Polperro Heritage Museum of Smuggling & Fishing is popular with salty seadogs and the beautiful Boconnoc House and Gardens at Lostwithiel are a short skip away. That said, you might be perfectly happy simply strolling along the sands and taking in the vibes!
Getting there: take the A38 and A387 east from Plymouth to reach Polperro in just under one hour.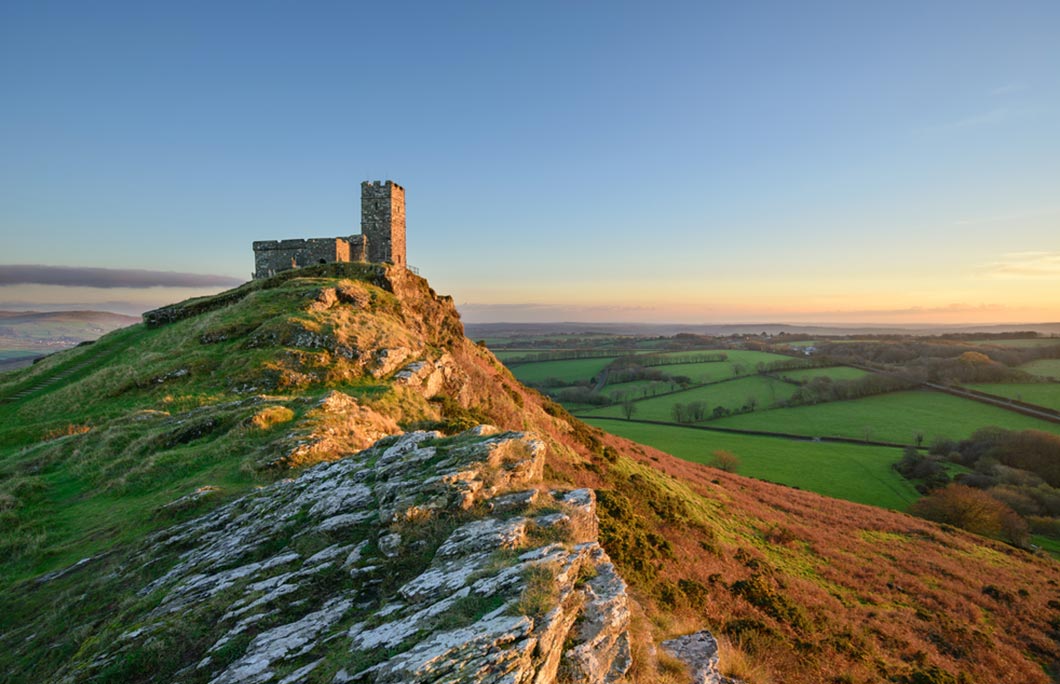 2. Dartmoor
If you're active, like lovely scenery and appreciate history, don't miss Dartmoor. Activities on offer here include steam train trips on the South Devon Railway, amazing exhibits at the War Horse Valley Farm, animal magic at Dartmoor Zoo and monastic serenity mixed with strong tonic wine at Buckfast Abbey (don't sample if you're the designated driver!).
Getting there: you'll reach Dartmoor National Park in just 20 minutes by taking Tavistock Rd/A386 from Plymouth.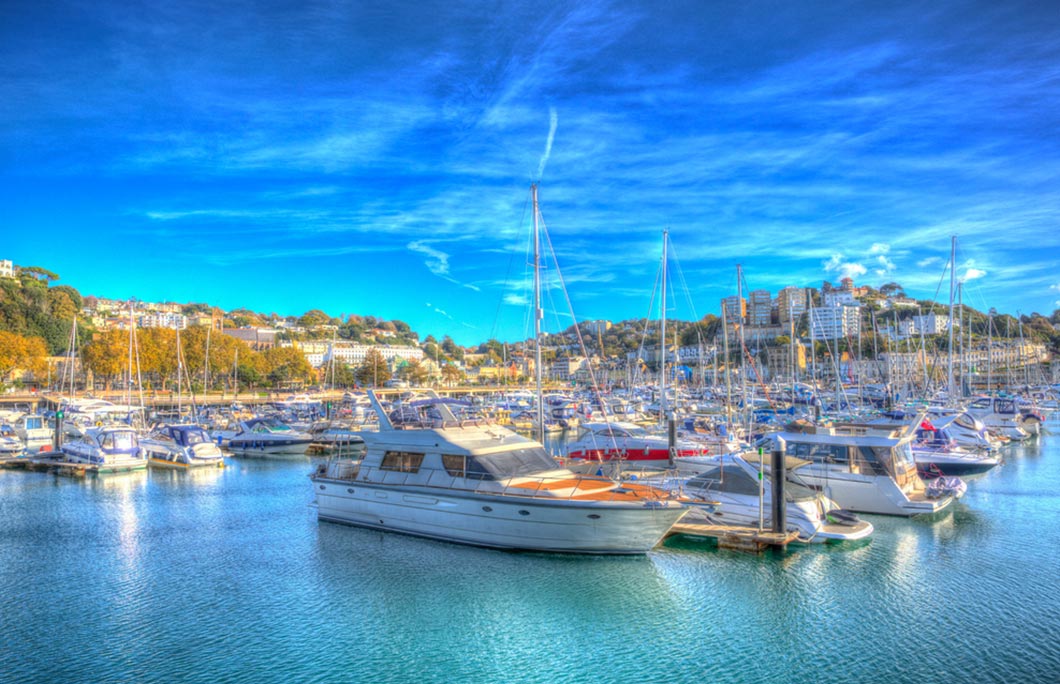 3. English Riviera
Don't visit Devon without driving along the south coast and taking in the three iconic Torbay towns that comprise the English Riviera ̶ Torquay, Paignton and Brixham. The Riviera is a pretty, palm-lined 22-mile crescent which faces out to the English Channel and it's famous for its laid-back ambience and brilliant beaches. Torquay's Abbey Sands is popular for its stunning red sand and gentle, family-friendly gradient, Baddicombe and Oddicombe beaches have colourful beach huts and bistros, and Anstey's Cove is a gorgeous hidden gem, but there's much more besides.
Getting there: Torbay is around 55 minutes from Plymouth via the Devon Expressway/A38.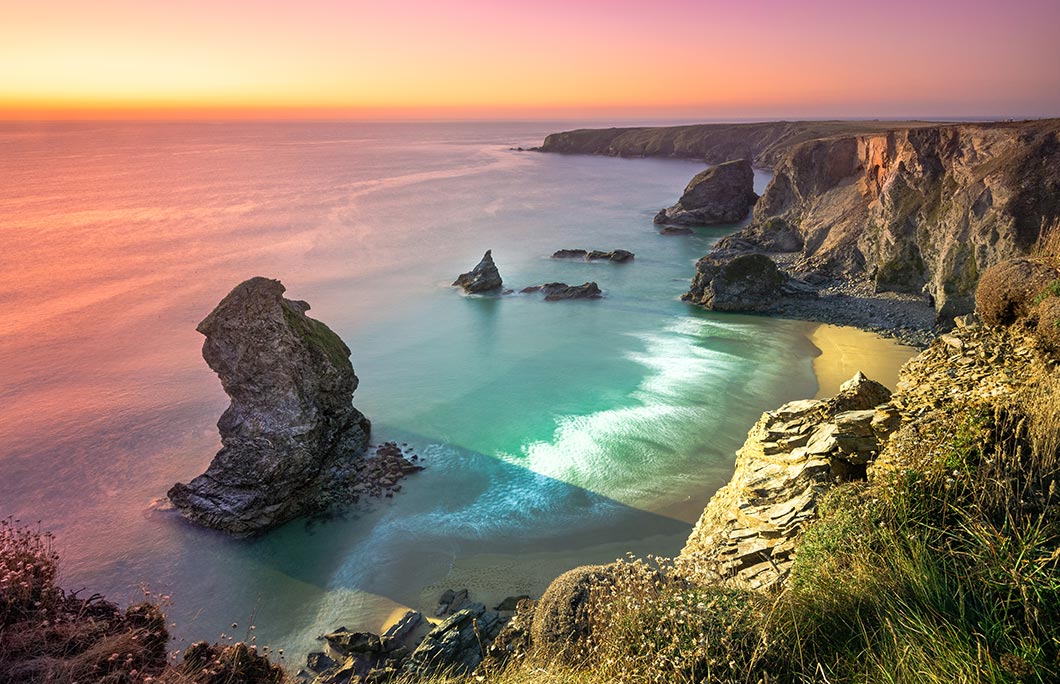 4. North Cornish Coast
The North Cornish Coast is a dramatic coastline where wild Atlantic breakers crash against staggering sea cliffs and sweeping bays stretch as far as the eye can see. Popular with poets, surfers, nature lovers and foodies, it makes for a brilliant Plymouth road trip. If you want to surf and party, Newquay is your first stop, while Padstow is packed with excellent eateries, St Agnes is a sedate coastal village and the remote beaches around Boscastle are beautiful.
Getting there: Newquay is around one hour and 20 minutes from Plymouth via the A38.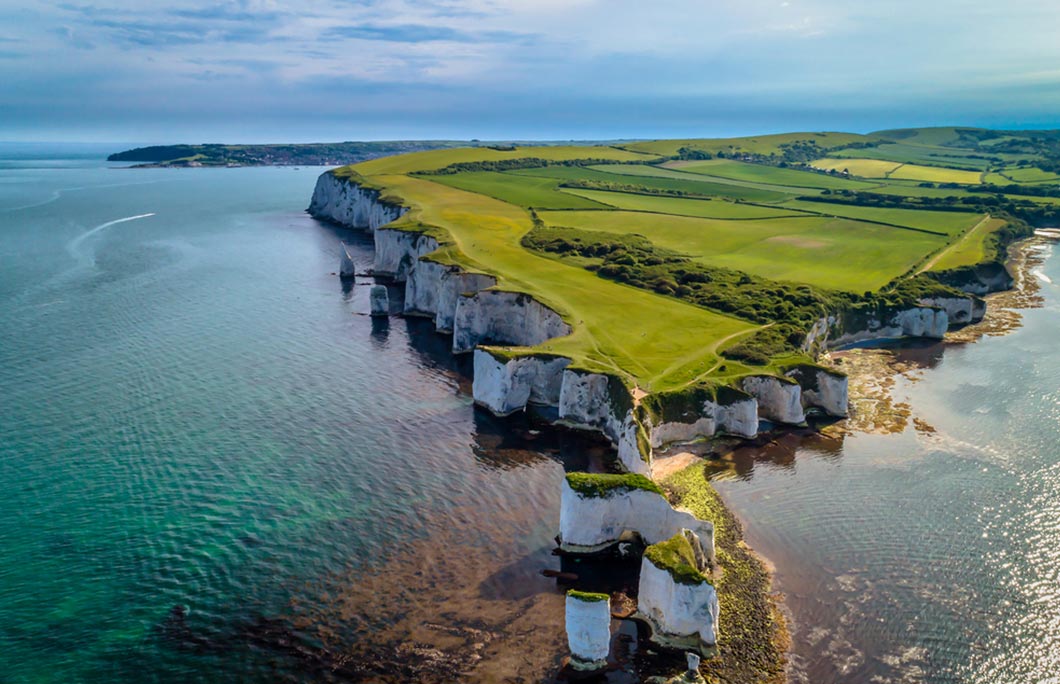 5. Jurassic Coast
Want to walk in the footsteps of dinosaurs? You can do just that on the Jurassic Coast, a wondrous World Heritage site that runs for 96 miles between Exmouth in East Devon and Studland Bay in Dorset. Highlights include Durdle Door with its world-famous limestone arch, nearby Lulworth Cove with its captivating chalk cliffs and the Fossil Forest just to the east, where you can wander amongst the remains of tree stumps that are 150 million years old!
Getting there: take the Devon Expressway/A38 east out of Plymouth to reach the Jurassic Coast in around one hour and 15 minutes.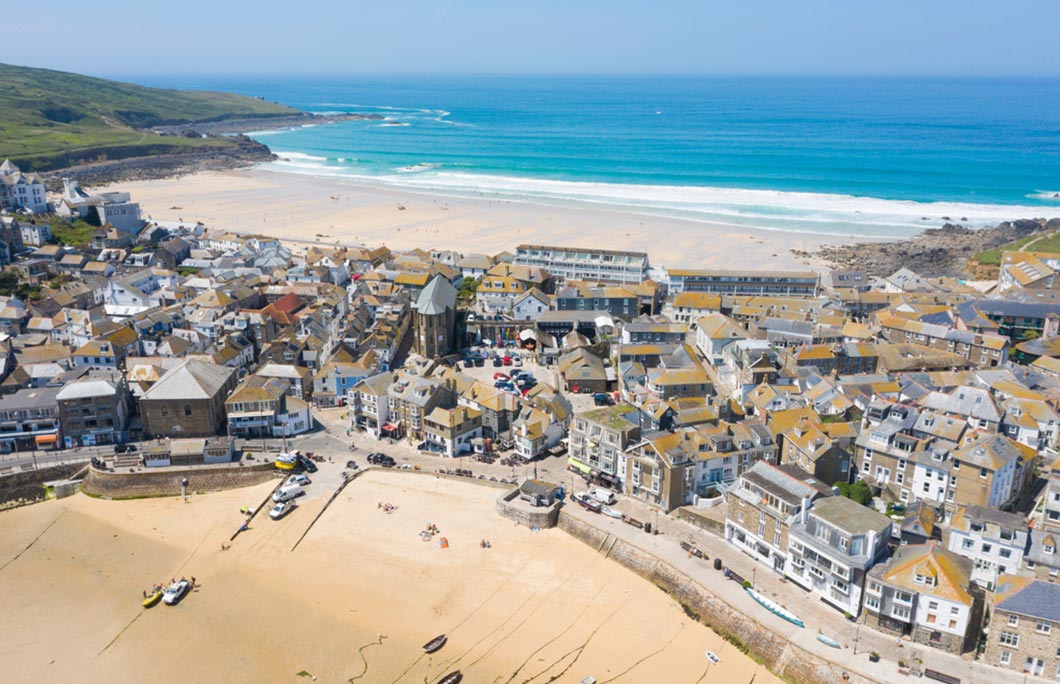 6. St. Ives
Cornwall's St Ives was a popular Hippie retreat in the 60s and when you experience its splendid isolation, you'll understand why. This north coast fishing town slithers along a slim peninsula with lovely beaches on both sides and a constellation of charming, cobbled streets spill out from the harbour. It's packed with craft shops, complemented by the Tate St Ives modern art gallery and blessed by 4 super beaches, with Porthmeor perhaps being the pick of the bunch.
Getting there: St Ives is around one hour and 45 minutes from Plymouth via the A38 and A30.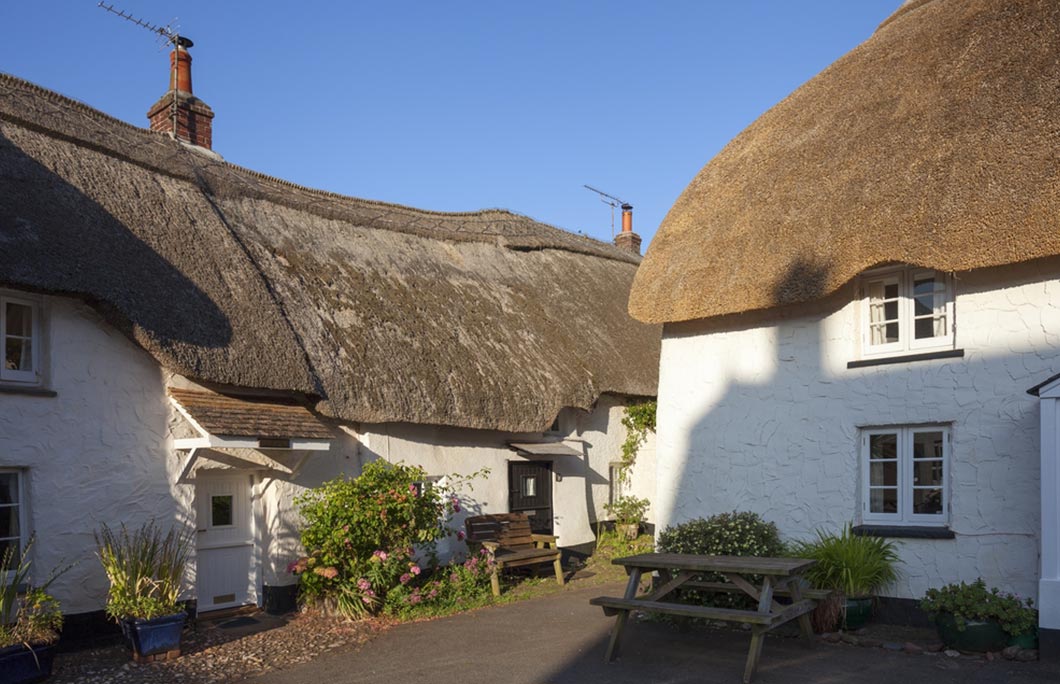 7. Totnes
A market town at the head of the River Dart estuary, Totnes is another terrific Plymouth day trip destination. Characterised by bridges, river barges and timber-framed houses, this is a hotspot for fair trade and ethical goods as well as wholefoods, Totnes Castle is always worth investigating and don't miss Sharpham Vineyard if you're partial to wine and cheese.
Getting there: Totnes is just 35 minutes from Plymouth via Ivybridge ̶ get there on that good old Devon Expressway/A38!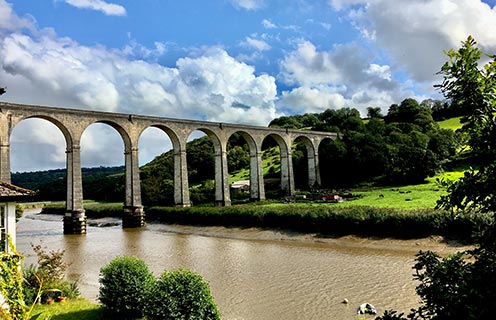 8. Calstock
Another cool Cornish attraction, Calstock has much to recommend it to pleasure seekers. You can hop on a Segway and cruise through the greenery at Callington, channel your inner Eeyore and gaze over Plymouth Sound AT Tamar Valley Donkey Park and stroll around the expansive grounds of Cotehele House in Saltash before browsing the collections of Medieval armour, furniture and textiles inside.
Getting there: Calstock is around 40 minutes from Plymouth via the A388.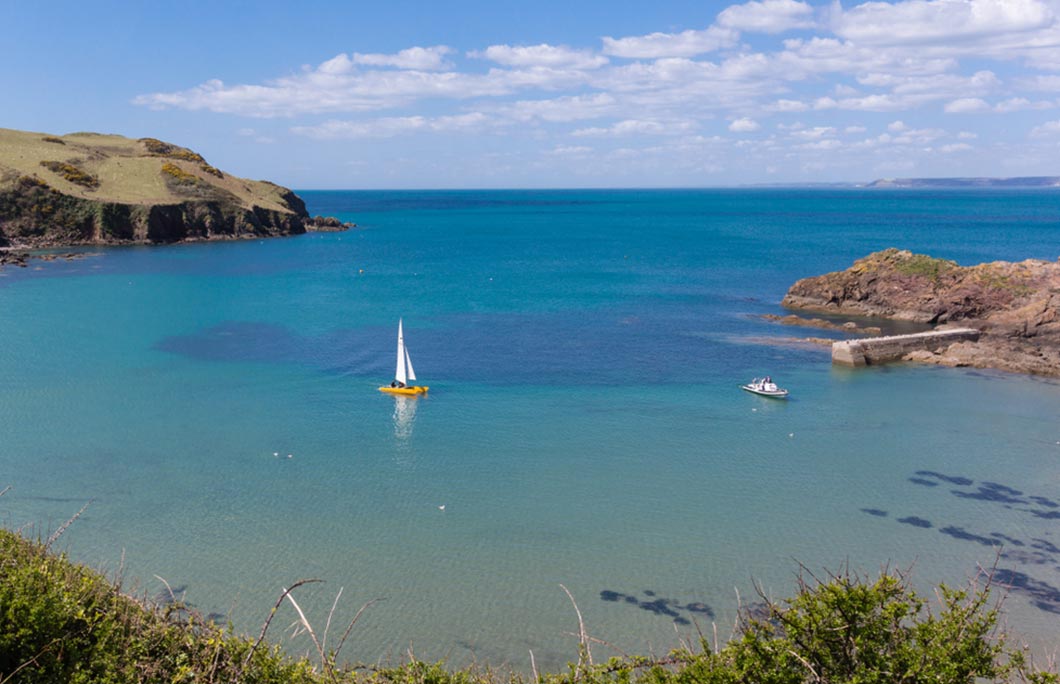 9. Hope Cove
Fancy a family day out in a superb secret spot in South Devon? Course you do! Hope Cove's bijou sandy beaches, rugged rock pools and pristine waters mean that this old fishing village gathered around a cove behind Bolt Trail is ideal for anyone looking to get away from it all. Think thatched cottages, smugglers trails a welcoming pub and an award-winning coffee shop ̶ everything you need to relax and unwind.
Getting there: Hope Cove is around 55 minutes from Plymouth via the A379.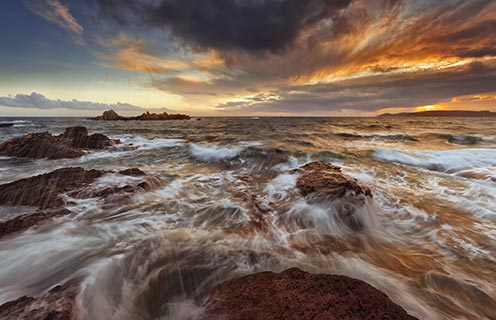 10. Heybrook Bay
Another Devon delight, Heybrook Bay offers Plymouth road trippers plenty to see and do. The village itself has a windswept charm but the main attraction here is diving and if conditions are right, it's suitable for novices. Under the sea here you'll see creatures like spider crabs, sand eels, pollack, flounder and bass, but paddling, rock pooling and swimming are available. If you'd rather stay on dry land, you can refuel with tasty pub grub at The Eddystone Inn, which is a short walk up from the beach.
Getting there: Heybrook Bay is just 25 minutes from Plymouth via Renney Road.
As you can see, Plymouth is a perfect launchpad for road trips in Devon and Cornwall ̶ bon voyage!