Driving in Italy - 15 Things You Need To Know
Driving on the Italian roads can simultaneously be exhilarating and fear-inducing because the Italians love fast cars, be it Ferrari, Lamborghini or Bugatti. However, there is no better way to experience the many picturesque Italian villages and towns than with your own vehicle. Here are 15 things you need to keep in mind while driving in Italy:
Give right of way
Pedestrians, trams, and trains have the right of way. Vehicles approaching from the right always have right of way at crossings. On three-lane motorways, the lane on the right is meant for slow vehicles and those that are not overtaking.
Respect the speed limits
The speed limit in urban areas is 50 kmph or 31 mph, on minor out-of-town roads it is 90 kmph or 56 mph, on major out-of-town roads it is 110 kmph or 68 mph, and on highways, it is 130 kmph or 81 mph. During rain or snow, the speed limit is decreased to 110 kph or 68 mph on highways and 90 kph or 55 mph on trunk roads. It is worth noting that several speed cameras have been put across the road and motor network to ensure those speed restrictions are not exceeded.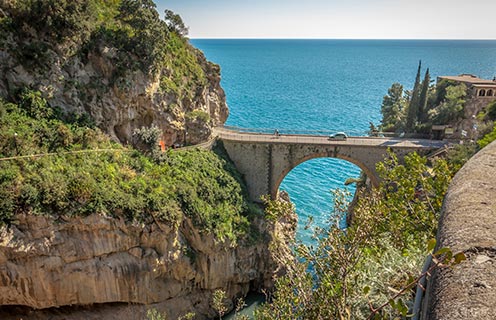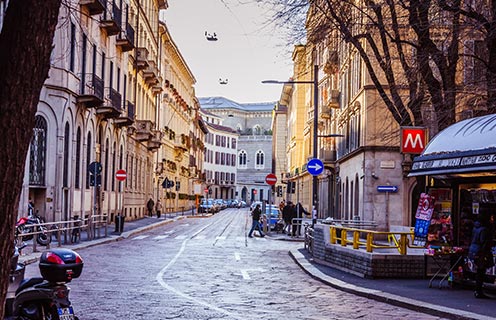 Buy the right insurance
It is required to have Civil Liability Insurance. The Green Card, an insurance coverage that can be purchased at the border and is valid for 15, 30, or 45 days, is the best option for travellers from other countries.
Avoid drinking and driving
Driving with a blood alcohol content of more than 0.5 gms per litre, which is the European average, is illegal in Italy. If you are found driving while drunk, you may be fined or sentenced to a month in prison and community service.
Carry all compulsory equipment and documents
You must carry an emergency reflective warning triangle, a spare tire, a fire extinguisher, and a reflective safety jacket, which should be used in low visibility situations or during a nighttime stop outside villages or towns, or while stopping on emergency lanes. During the winter, snow chains are also required. Aside from them, make sure you have your driver's license, insurance paperwork, ID or passport, and international driving permit, if applicable, with you.
Don't drive while distracted
In recent years, harsher restrictions have been enacted in Italy to combat texting or chatting on a cell phone while driving. If you are detected engaging in either of these activities, you will face severe penalties, including license suspension for up to two months.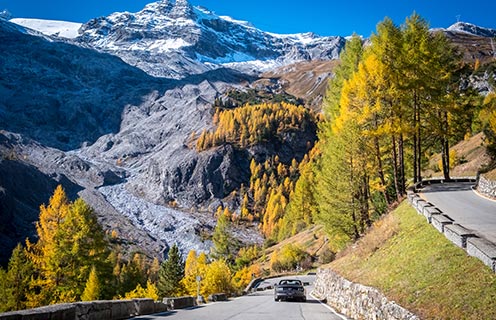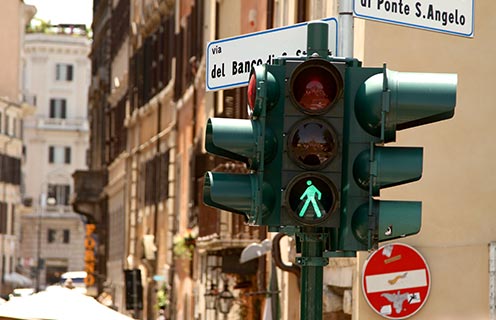 Watch out for ZLT and Area Pedonale
When travelling through the city, keep an eye out for Zona a Traffico Limitato, or ZLT. These are ancient Italian downtowns where access is restricted to limited vehicles or pedestrians (Area Pedonale). Only those with appropriate electronic permissions are permitted to drive in the ZLT. These include law enforcement, public transportation, and emergency vehicles such as ambulances, but not tourists using rental automobiles. These regions are identified by ZLT road markers that signal the beginning of the restricted traffic zone. It is possible, however, to overlook the signage, therefore it is essential to drive carefully through the downtowns, paying particular attention to the road markers. If the camera captures you driving into a ZLT, you will be fined, possibly months later via mail.
Understand the traffic lights
In Italy, there is a three-light system, however, there aren't many traffic signals. Even if you stop first, turning right on a red light is unlawful.
Turn on your headlights
Outside of metropolitan areas, even on bright sunny days, you must have your headlights turned on, especially if you are travelling on the autostrada. Dipped headlights have to be used on two-lane motorways.
Follow parking etiquette
When parking on a city street, you must park on the right side. In 'blue zone' designated places, you must show a parking ticket somewhere noticeable, such as the dashboard. Parking tickets are valid for one hour and can be bought from tourist offices.
Drive cautiously on the Autostrada
Autostrada is a network of toll highways denoted by an 'A' in front of a number. For example, A1 is a major highway that connects Milan and Rome. Signs directing you to them are in green. The speed limit on the autostrada highways is 130 km/h, which may be decreased to 110 km/h in certain areas and as low as 60 km/h in rough segments, so keep an eye out for posted speed restriction signs. When you enter the autostrada, you must get a ticket and pay a toll when you depart. It's a good idea to have extra cash on hand since credit cards don't always work at toll booths. Autovelox and Systema Tudor are two systems used to capture speeders on these roadways. Even if you are driving a rented automobile, you may obtain a penalty up to a year after the occurrence.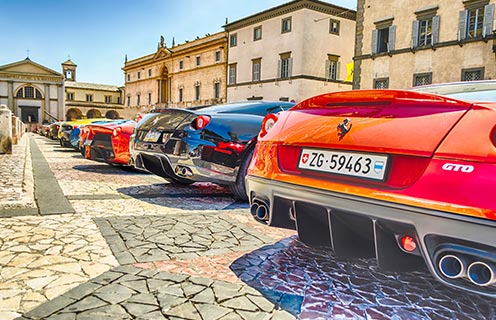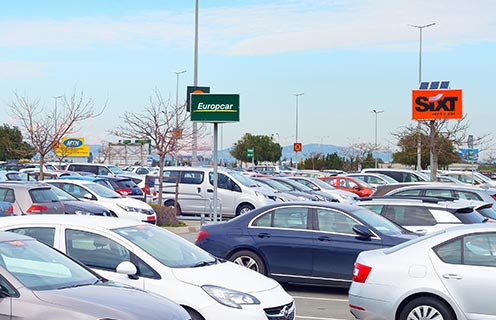 Get the right gas
Along the motorways of Italy, there are self-service petrol stations. Just make sure you understand the difference between gasolio, which is diesel, and benzina, which is petrol, and which kind your automobile needs.
Hire a car
Drivers must be at least 18 years old. However, in order to hire a car in Italy, you must have held your license for at least a year. If you are under the age of 25, car rental businesses may charge you an additional price. When looking for a vehicle rental, don't be fooled by a firm that has cheaper costs than others. It's possible that they'll tack on extra fees when you pick up or return the car. Choose a firm that lists all charges upfront, provides 24-hour English help and includes insurance.
Save emergency numbers
Make a note of the following emergency numbers and you are all set to go. Police – 113, Fire Brigade – 115 and Ambulance – 118
Steer clear of fast cars!
Italian drivers like to drive fairly quickly, it is recommended to keep to the right-hand lanes and only use the left lanes for passing. This way, you won't feel pushed to speed and will be able to avoid a speeding ticket. For the same reason, it also goes without saying seatbelts must be fastened both in the front and the rear seats if the vehicle has them.