Best Cities for Digital Nomads
For years, people have been travelling the world to find new and exciting ways to work. And now, with the advent of technology and the internet, there's never been a better time to join the ranks of the digital nomad population!
Digital nomads work remotely and can work from anywhere. So where are the best places in the world to do this? We've looked through hundreds of lists and blog posts looking for the top locations for digital nomads. We considered factors like the cost of living, the ease of obtaining visas, and co-working spaces! And here's what we came up with.
Here are the top 25 places to consider for digital nomads:
1. Bali, Indonesia
According to CNN Travel, Bali's low cost of living, great weather, and beautiful beaches, combined with plenty of co-working spaces and super fast internet speeds, rank it as one of the best places in the world to work remotely. The cost of living (and thriving) in Bali is around $500-1300 per month. As an added bonus, this Indonesian island has now announced a 5-year visa for digital nomads, allowing them to live and work there tax-free for as long as they choose. When it comes to coworking spaces in Bali, there is tough competition, but the ones most people inevitably hear about through the grapevine are Dojo Bali, Kinship Studio, and Tribal Bali.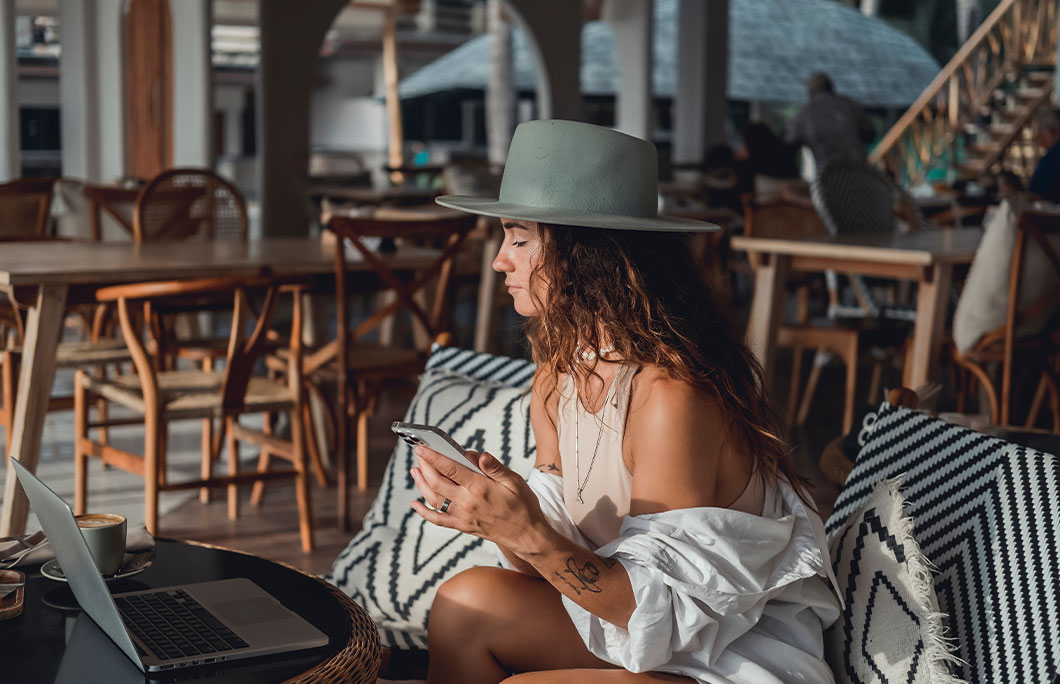 ---
2. Chiang Mai, Thailand
Chiang Mai is one of the most popular destinations for digital nomads, and it's particularly popular amongst Australians. It has some great things to offer, including lots of great food, vibrant culture, and beautiful scenery! It's also a popular place for entrepreneurs to start new businesses, and the start-up scene is quite active here. Chiang Mai is home to lots of co-working spaces, most of which are located on Nimmanhaemin Road, like Punspace. In Chiang Mai, you could get by very comfortably for under $1000 a month. However, we suggest you skip town during the burning season (mid-March to May).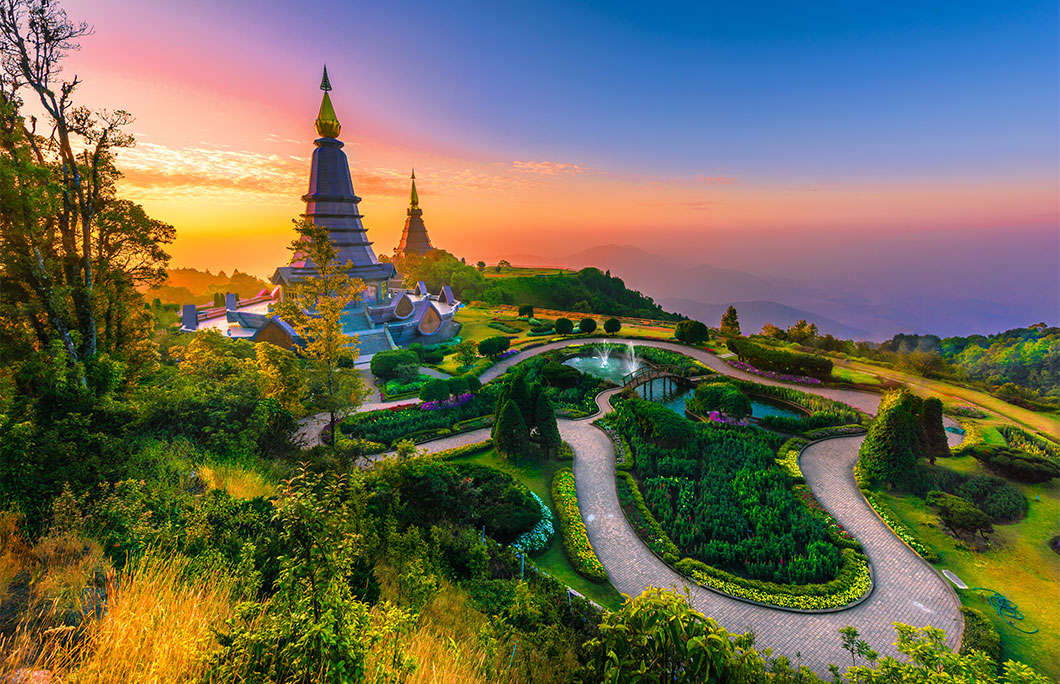 ---
3. Madeira, Portugal
Madeira is an autonomous Portuguese island in the Atlantic Ocean, 350 kilometres (217 mi) west of mainland Portugal. The airport has direct flights from dozens of European cities, including London, Barcelona, Frankfurt, Amsterdam, and many more. In 2021, the Digital Nomad Village in Madeira opened, attracting a rush of digital nomads from all around the work. While in Madeira, we recommend checking out Praça do Município, a beautiful square in the centre of the city with lots of shops and restaurants. There are also many excellent hiking trails to explore on this island paradise.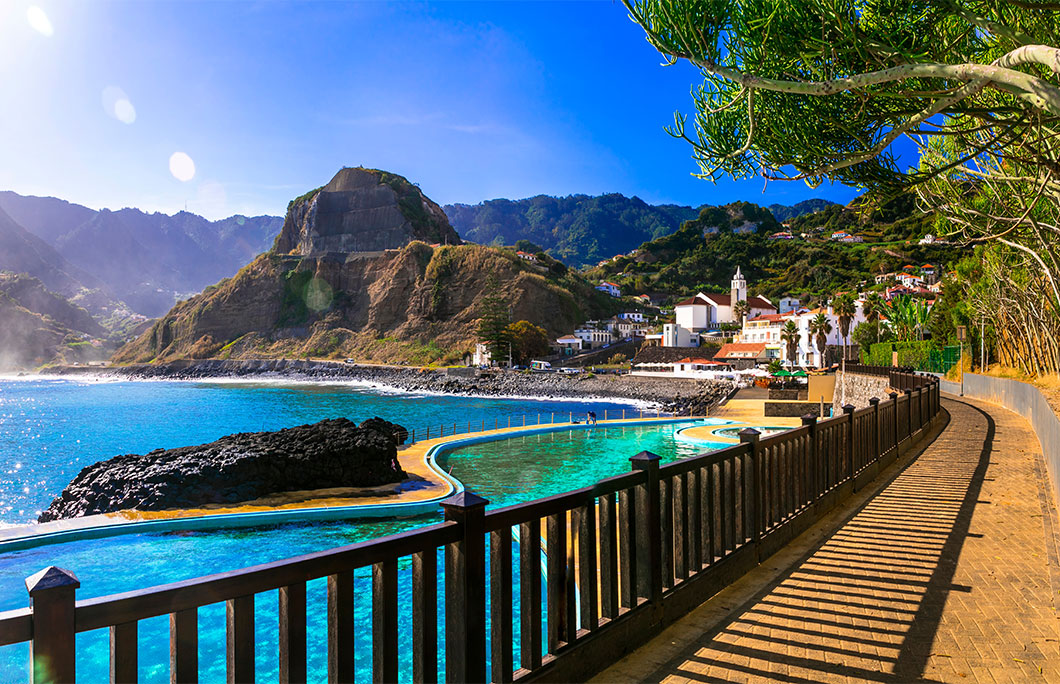 ---
4. Ho Chi Minh City, Vietnam
Ho Chi Minh City (Saigon) - dubbed the "Paris of the Orient" by the French - is another popular destination for digital nomads. You'll find WiFi almost everywhere here, and there are tonnes of co-working spaces to choose from if you want to get some work done while you're in the city, such as The Hive Saigon and The Vibes. The cost of living in Saigon is quite low, and you can live on less than $700 a month if you spend wisely and cook your meals at home. Of course, many ex-pats opt to eat out as there are lots of cheap dining options in the popular backpacker district around Pham Ngu Lao Street, and there's so much to do, see, and experience in and around the city!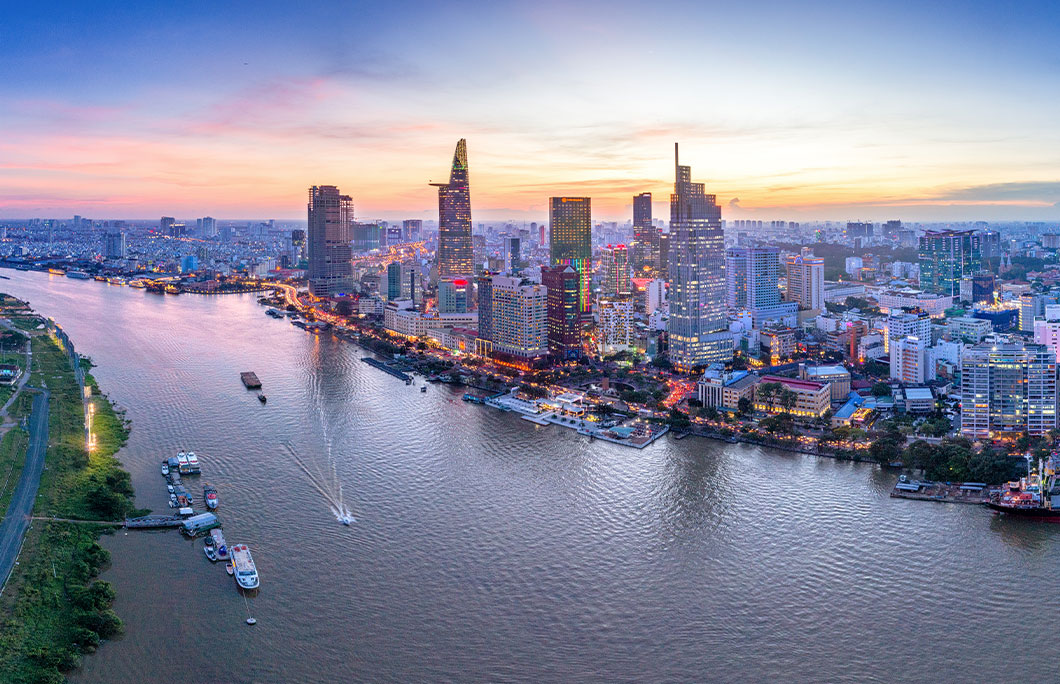 ---
5. Lisbon, Portugal
Lisbon is another great option for digital nomads. It has a very laid-back atmosphere with lots of great food and culture! There are lots of cafes and restaurants in Lisbon where you can get work done during the day and then kick back and relax at night. Another bonus of Lisbon is that there are so many transport links available - you can take the train or bus to any part of the country! Although technically not a digital nomad visa, many remote workers take advantage of Portugal's D7 visa, which allows them to stay in the country for up to 24 months at a time (renewable). Some of Lisbon's best co-working spaces are 42. Park, Work & Co, and Lisbon Hub.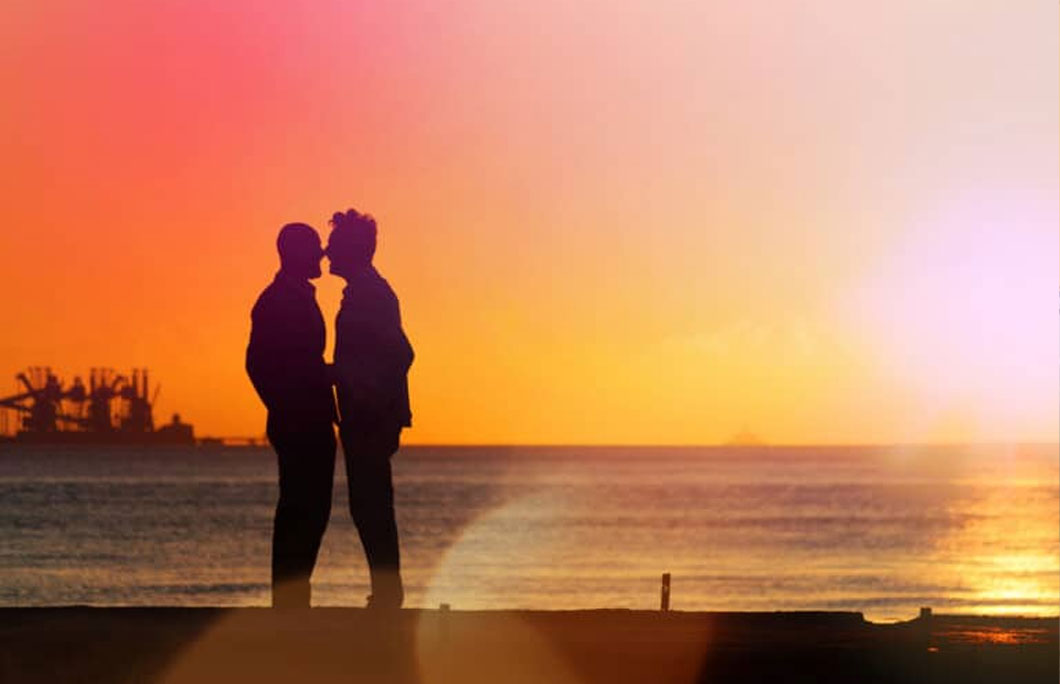 ---
6. Budapest, Hungary
Budapest is another popular city to visit as a digital nomad. It is known for its affordable living costs, friendly locals, and lovely atmosphere. Its proximity to Vienna, Prague, and Bratislava is certainly a plus. The best districts to stay in Budapest for digital nomads are Újlipótváros and Óbuda, and nomads recommend Kino Café and Magvető Café for getting to work while enjoying delicious food and coffee! Recently, Hungary launched the White Card for digital nomads, allowing travellers to stay in the country for a year. At $1,460 a month, the cost of living is low, and the internet speed of 40 MBPS is superb.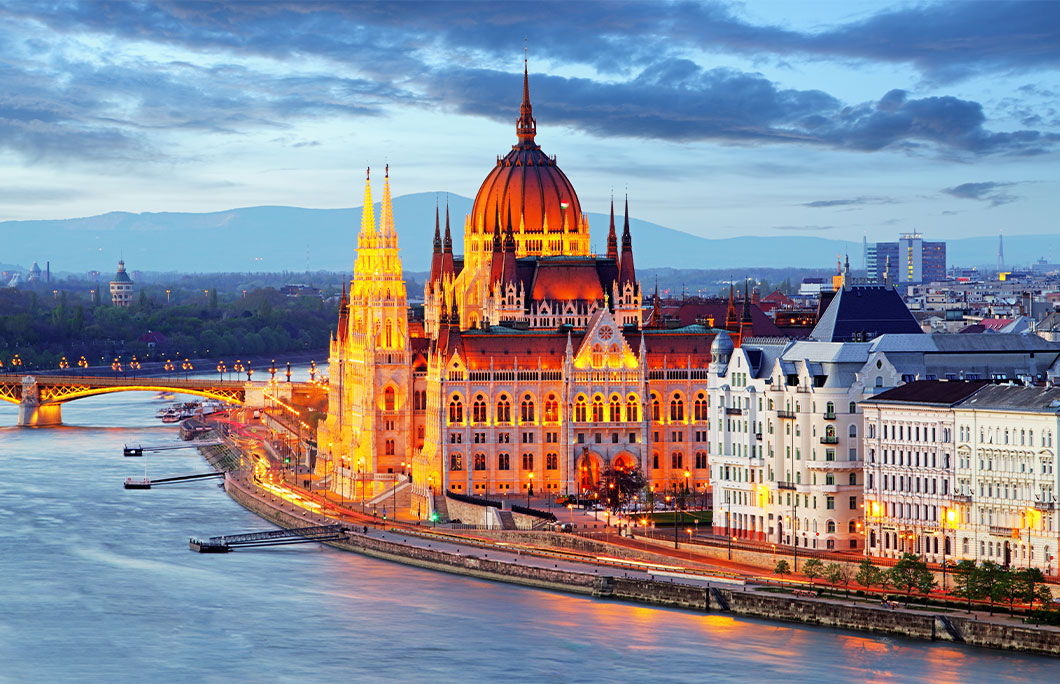 ---
7. Medellín, Colombia
This is one of the most exciting up-and-coming cities in South America and is rapidly becoming the go-to destination for digital nomads looking to escape the hustle and bustle of big city life. It has a thriving entrepreneurial community and plenty of attractive venues for freelancers to work from. One of the city's most popular areas for digital nomads is Poblado, home to a slew of coworking spaces, like Co-Work Latam. The cost of living is relatively low, and digital nomads can expect to pay around $1050 per month to live comfortably in the city. Colombia recently announced plans to launch a digital nomad visa in 2023, so stay tuned for more updates!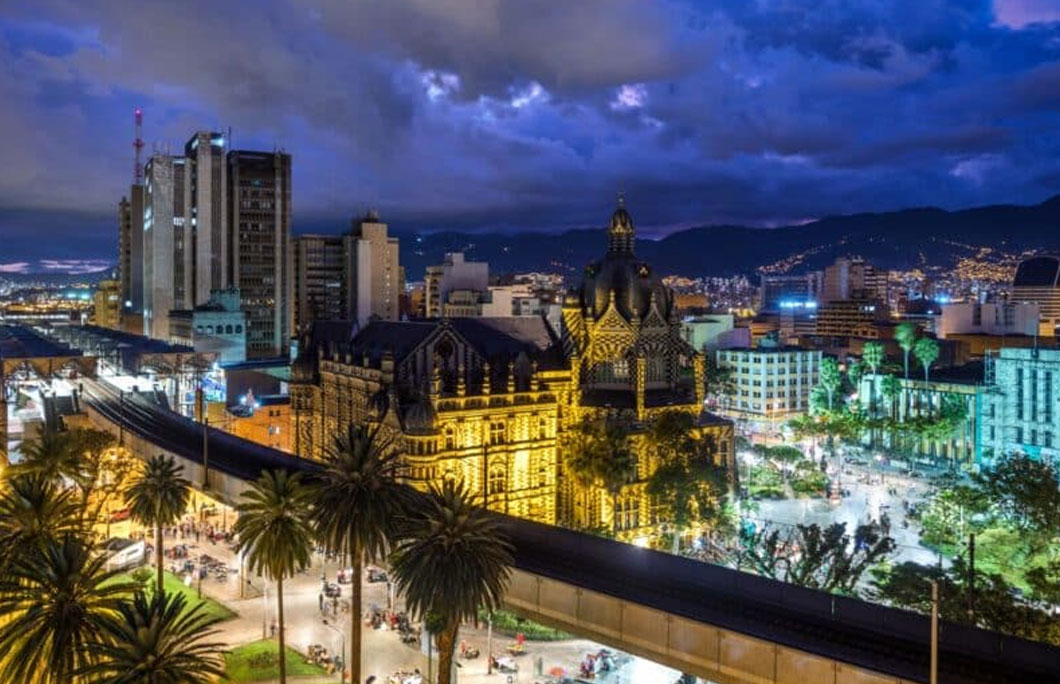 ---
8. Da Nang, Vietnam
This tropical coastal city offers amazing weather and a relaxed working environment, making it the perfect destination for those looking to escape the daily grind of the big cities. It offers a selection of beautiful beaches where you can enjoy the sun during the day, as well as a variety of restaurants where you can enjoy a meal al fresco in the evening. There are plenty of coworking spaces in Da Nang to choose from, including The Embassy Coworking Space, Đà Nẵng Coworking Space, and Nomad Space & Cafe. The cost of living in Da Nang is 24.21% less than in Ho Chi Minh City, and 44.37% less than in Hanoi, according to Numbeo. Many digital nomads choose to work in Da Nang and travel around other parts of Vietnam to explore different areas of the country.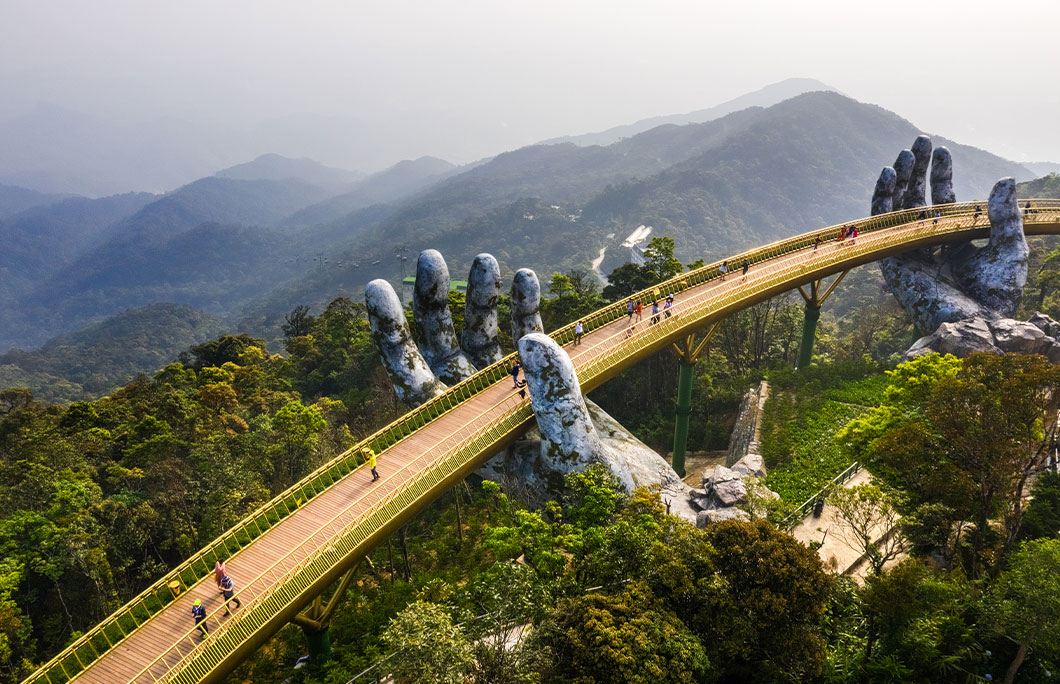 ---
9. Playa del Carmen, Mexico
Playa del Carmen, Mexico, is a popular tourist destination for digital nomads. Playa is known for its beautiful beaches and lively nightlife, as well as a wide range of workspaces and coffee shops where you can connect with other entrepreneurs from around the world. Some of the best coworking spots to connect with other nomads include Nest and Cowork In. The best part is that Mexico offers various visa options that allow digital nomads to work and live in the country for an extended period. For example, 6 months of visa-on-arrival for US citizens and US visa holders. According to Numbeo, the cost of living in Playa del Carmen is about 65% lower than in NYC.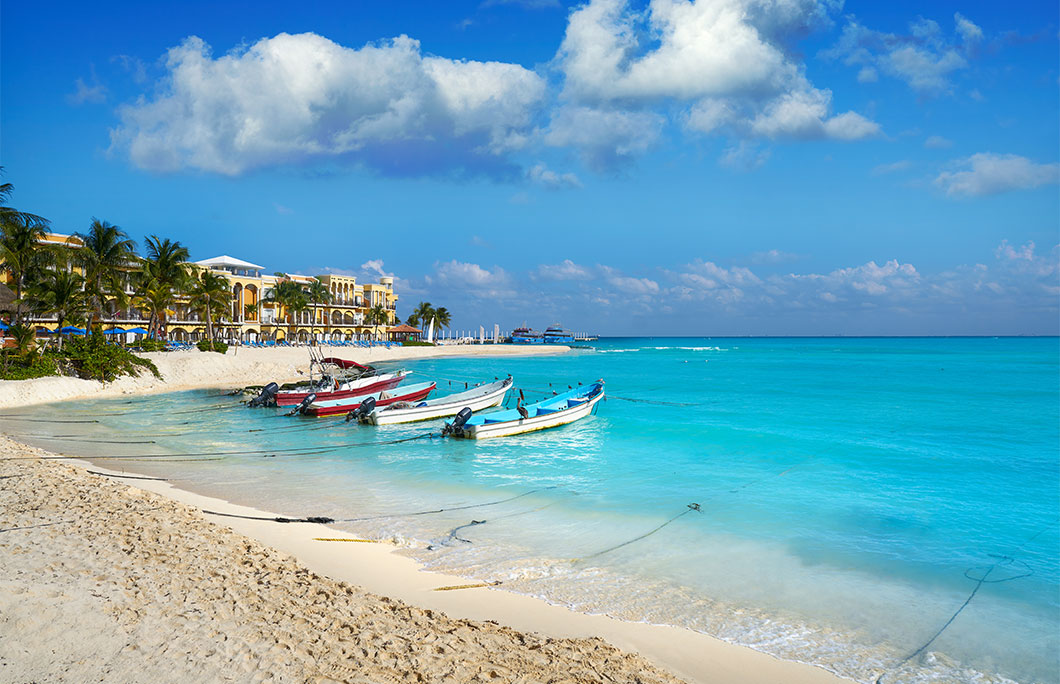 ---
10. Split, Croatia
Split is also a popular digital nomad hotspot and is home to various co-working spaces, including The Works and Smart Space. Croatia's Digital Nomad Visa also offers 365 days of uninterrupted residence in this beautiful country. Split makes a great base to explore other destinations in the region, such as Dubrovnik or Hvar, which both have international airports. If you want to visit other areas of Europe, you can easily access cities such as Venice, Italy by train or bus. Or if you want to enjoy the sunshine on a Greek island, you can easily get to places like Corfu or Rhodes from Split. Teeming with history, great food, delicious wine, and featuring gorgeous weather year-round, Split is definitely one of the top destinations in the world for digital nomads.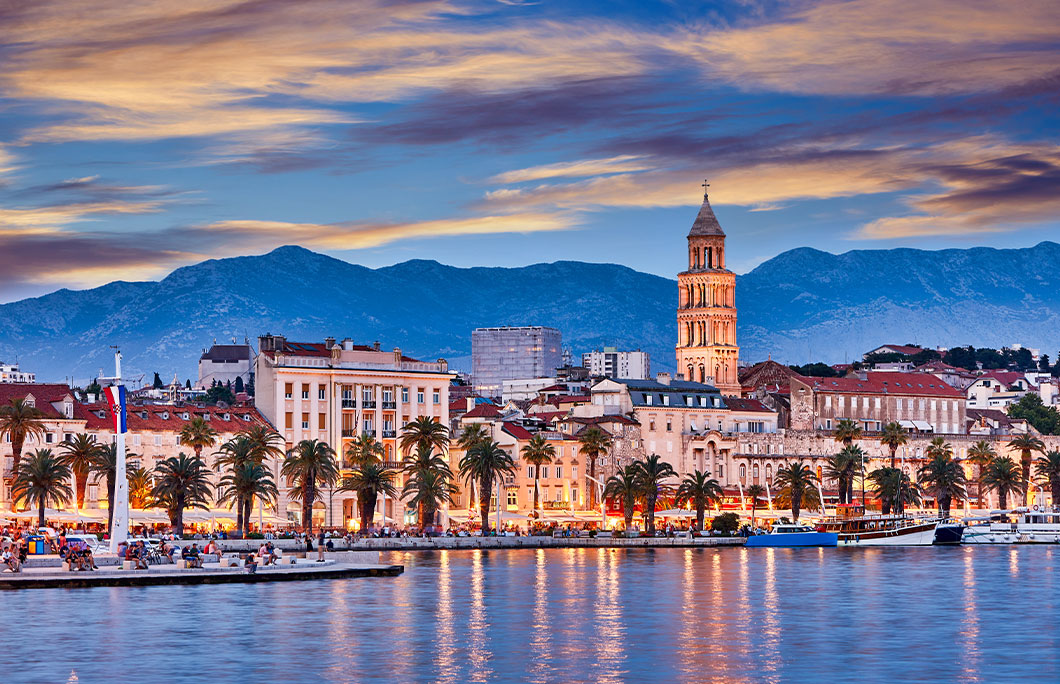 ---
11. Tallinn, Estonia
Founded in 1050 AD, Tallinn is one of the oldest continuously inhabited cities in Europe. Today, Tallinn is an international hub and business centre for the Baltic Sea region. It was the first country in the world to introduce a Digital Nomad Visa and is home to a thriving digital nomad community. According to the World Bank, the standard of living in Estonia is among the highest in the world. The cost of living is also relatively low compared to many other European countries. Some of Tallinn's best coworking spaces include Baltic CoWork, LIFT99 Telliskivi Hub, and Work27.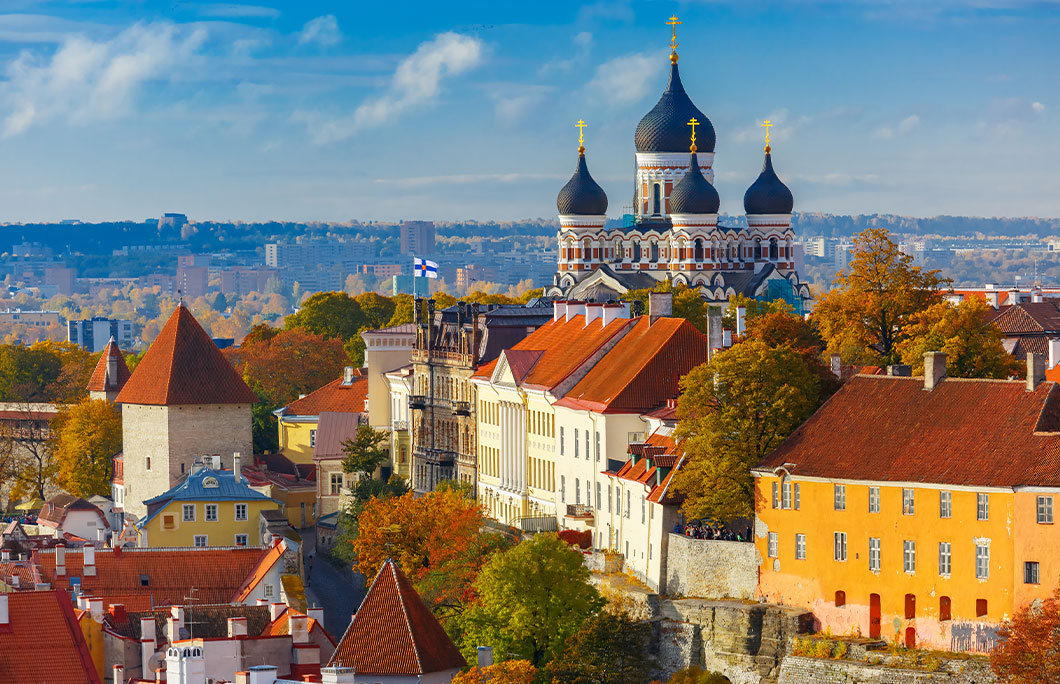 ---
12. Sliema, Malta
Malta is another up-and-coming digital nomad destination! Sliema, Malta's entertainment capital, is located right on the coast, which means that there are beautiful views everywhere you look! It's also just a short drive away from Valletta, where you'll find great nightlife and lots of restaurants to enjoy. The best part is that Malta recently launched a digital nomad visa ("nomad residency permit") which means that remote workers can easily relocate to the island! Moreover, it has great flight connections to the rest of Europe! Some of Malta's best co-working and co-living spaces are Evolve and 230Works. It is also a base for RyanAir, which means there are great (and cheap!) connections to the rest of Europe.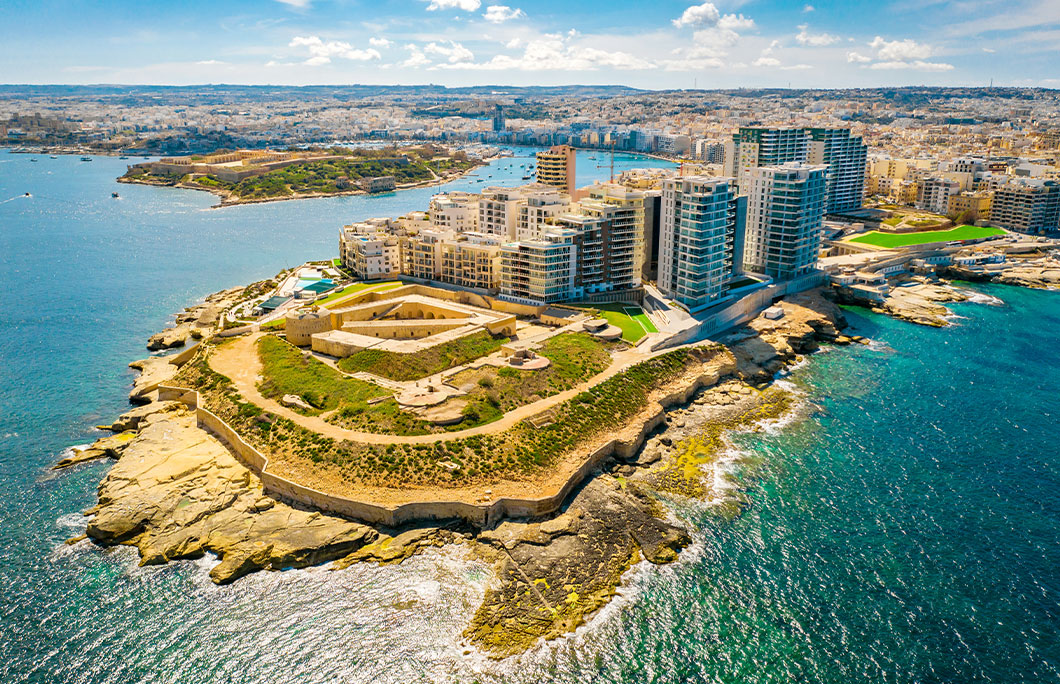 ---
13. Austin, Texas
Austin is considered the ultimate freelancers' town. The city is home to thousands of self-employed workers who are making the most of the digital nomad lifestyle thanks to its low cost of living and a large population of young professionals who are eager to start their own companies. Indeed, Austin has a thriving startup scene, especially in food, hardware, and enterprise software. It also attracts creatives who work for big companies like IBM and Oracle but still want a more relaxed lifestyle than the typical corporate job would allow. Apart from that, there are lots of coworking spaces in the 'Silicon Hills' area downtown, known for its tech startups. Some of Austin's best co-working spaces are Createspace, Vessel, and Industrious 5th and Colorado.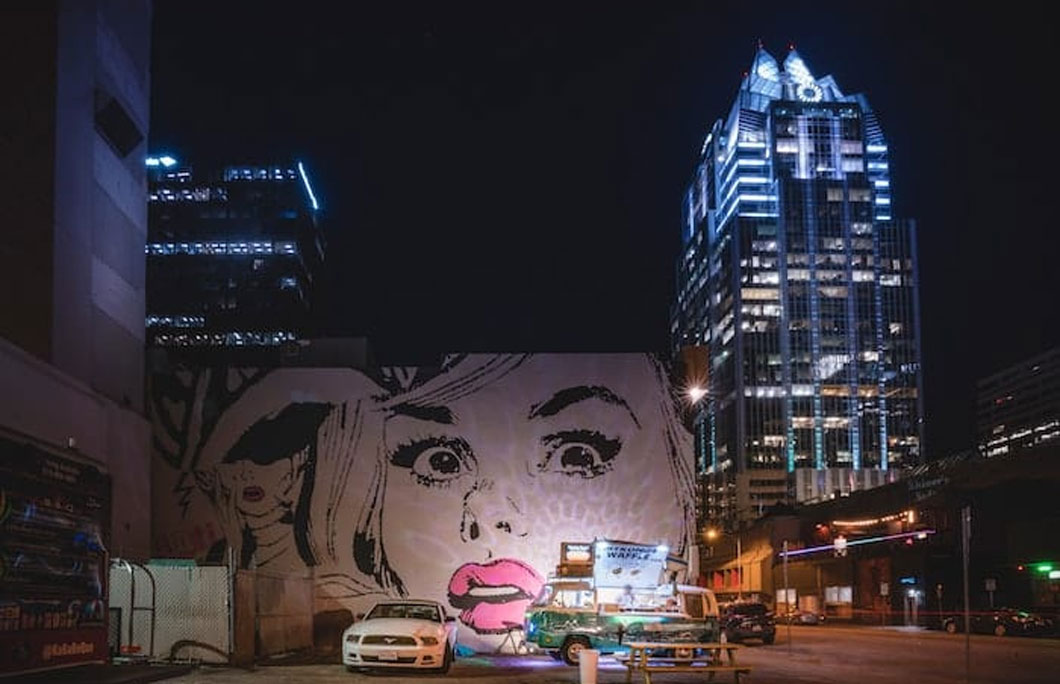 ---
14. Buenos Aires, Argentina
This South American capital city has been dubbed "the Paris of South America" by Travel + Leisure magazine, so it's no surprise that digital nomads flock there, with its abundance of Belle Epoque buildings, big green avenues, and blossoming urban parks. Buenos Aires is an affordable place to live and work and offers plenty of open spaces and green spaces for those who prefer to work outside. Digital nomads may live in Buenos Aires on a budget of $500 to $1000 per month, depending on where they reside. There are often events taking place at coworking spaces in the city, including Manawa Coworking. Argentina recently launched its digital nomad visa on May 21st, 2022, so keep watching the space for the latest updates!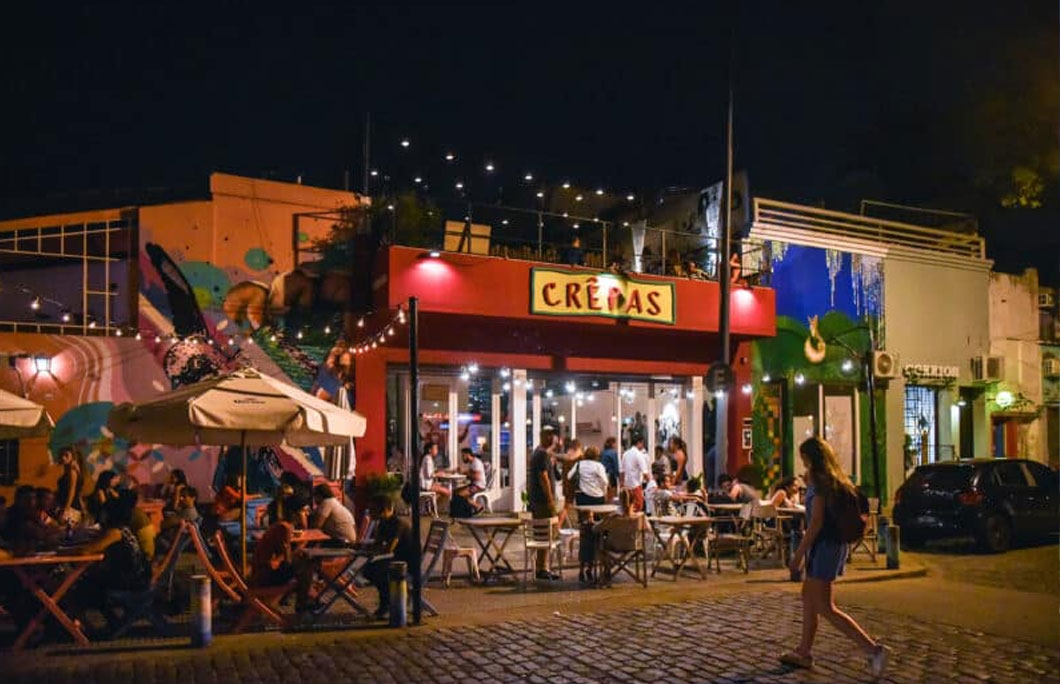 ---
15. Bucharest, Romania
The Romanian capital is an affordable place for digital nomads to live and has plenty of open spaces and green spaces for those who prefer to work outside. Coworking spaces in Bucharest include Coworking 160, Digital Unirii, and Seneca Anticafe. They are mostly located in the historic part of the city, which means you can crunch out code while enjoying a coffee in the Old Town. One downside of working in Bucharest is the unreliable wifi connections in some parts of the city. However, these issues can be overcome by using a data plan or renting a hotspot. For digital nomads coming from Europe, it is relatively easy to obtain a visa to enter the country.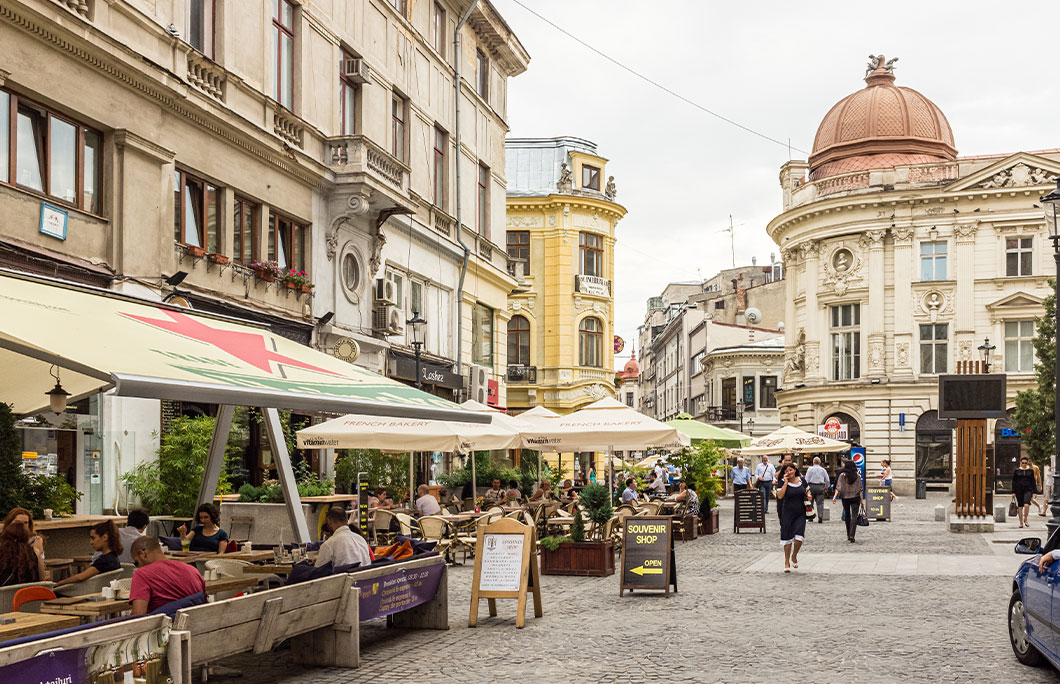 ---
16. Berlin, Germany
Berlin is a great city to visit as a digital nomad as it has a great atmosphere and friendly people. Many cafes offer free wifi and charging ports for your laptop, and the city's excellent public transport system makes it a breeze to get around. Berlin's central location also makes it easy to access other cities around Europe. In addition, many of the most popular museums in Berlin offer free entry on the first Sunday of every month, so you can go and explore the city when you have some free time! Some of the most popular places to stay in Berlin for digital nomads are Neuköln, Kreuzberg, and Friedrichshain.
---
17. Cebu, Philippines
Digital nomads who work in the Philippines have access to fast internet, affordable accommodation, and a vibrant startup community. Cebu is a great city for digital nomads to work from. It's more affordable than Manila and offers lower living costs while still having access to great coworking communities and world-class infrastructure. Cebu has a big ex-pat population and an abundance of outdoor activities for adventurers. You may swim with whale sharks in Oslob, scuba dive in Moalboal, and canyoneering at Kawasan Falls. One-bedroom city centre studios rent for $308 per month.
---
18. Tbilisi, Georgia
The Georgian capital is home to a thriving tech scene and has been dubbed "the new Silicon Valley" of Europe. The Georgian government offers a remote work visa to foreigners, and the country's president has publicly endorsed remote work as one of the best ways to attract top talent to the country. Tbilisi is also one of the greenest cities in Europe, making it an attractive destination for digital nomads who want to spend time outdoors rather than in an office every day. The low cost of living and rents ranging from €350-€500 per month for a large apartment or house in a central location make Tbilisi a very attractive option. The only drawback of Georgia is that it is a bit remote (although Tbilisi is a relatively easy commute from Istanbul), and visa requirements can be complicated if you are not from an EU country. Overall, however, Georgia is still a great option for digital nomads who are looking to live in a country that is both affordable and friendly.
---
19. Viejo San Juan, Puerto Rico
Puerto Rico is a great place to live and work as a digital nomad thanks to its beautiful beaches, tropical climate, low cost of living, and great restaurants! Viejo San Juan, often known as Old San Juan, is the place to go for a delightful blend of European architecture and Latin flavour. Digital nomads in Puerto Rico will find Old San Juan to be a haven, thanks to its abundance of quaint coffee shops and cafés equipped with dependable internet. Puerto Rico's proximity to (and visa-free access to) the US makes it a great location for a North American digital nomad. Plus, the island has plenty of co-working spaces and internet, so you'll never be short on options for a place to work. One of the most popular (and recommended) co-working spaces is Piloto 151 Coworking.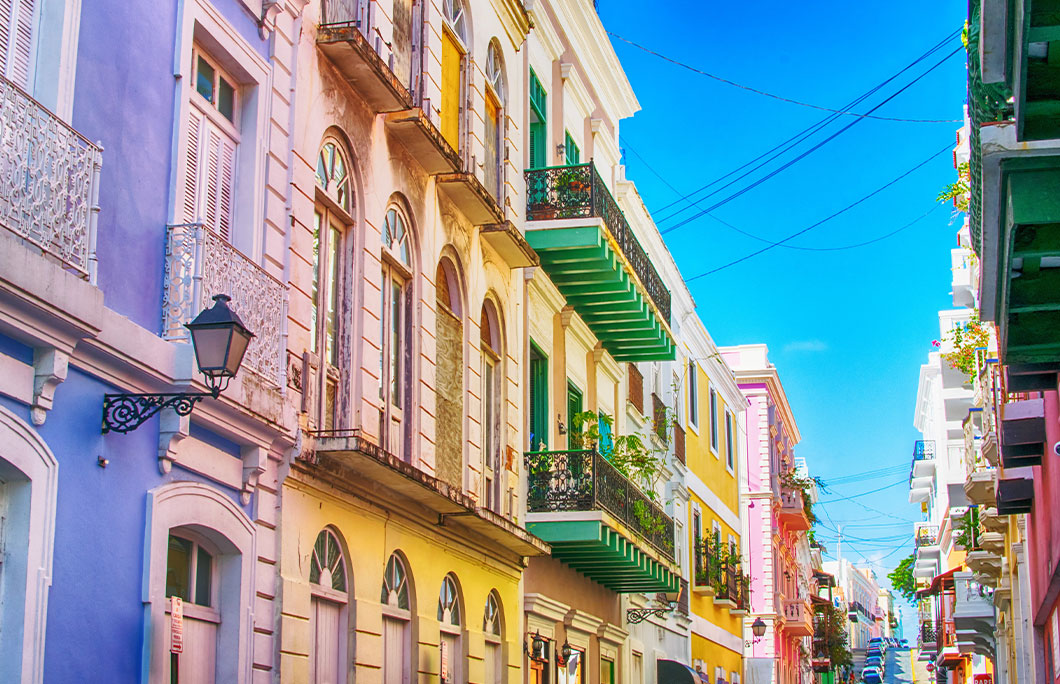 ---
20. Bangalore, India
Bangalore offers a unique combination of the low cost of living and working conditions as well as fantastic weather throughout the year. Bangalore also offers a large number of tech and startup-related meetups, making it an interesting destination for digital nomads. High-speed internet is available in most parts of the city via 4G networks, and many coffee shops offer free wireless access. You could get by comfortably on as little as $500-900 per month in Bangalore. If you are working remotely and want to move to Bangalore, you would be well advised to apply for a business visa so that you can live in the city legally rather than just work as a tourist.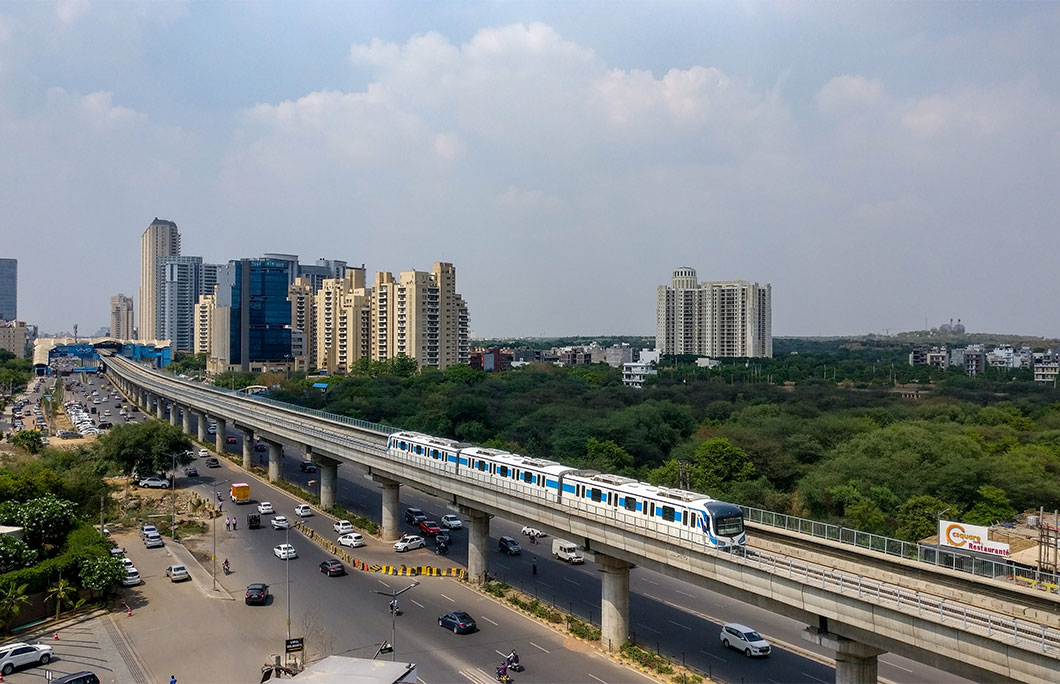 ---
21. Kaohsiung, Taiwan
Kaohsiung is a city on the island of Taiwan that is quickly becoming a popular destination for digital nomads, thanks to its low cost of living, 4.5-hour flight to Taipei, and 1.5-hour flight to Hong Kong. There are a growing number of coworking spaces and meetup groups in Kaohsiung that offer remote workers the chance to mingle with other like-minded people in the city. As a digital nomad in Kaohsiung, you can expect to pay as little as $400 per month for accommodation and live a lifestyle that is significantly more affordable than living in bigger cities like Taipei and Taichung.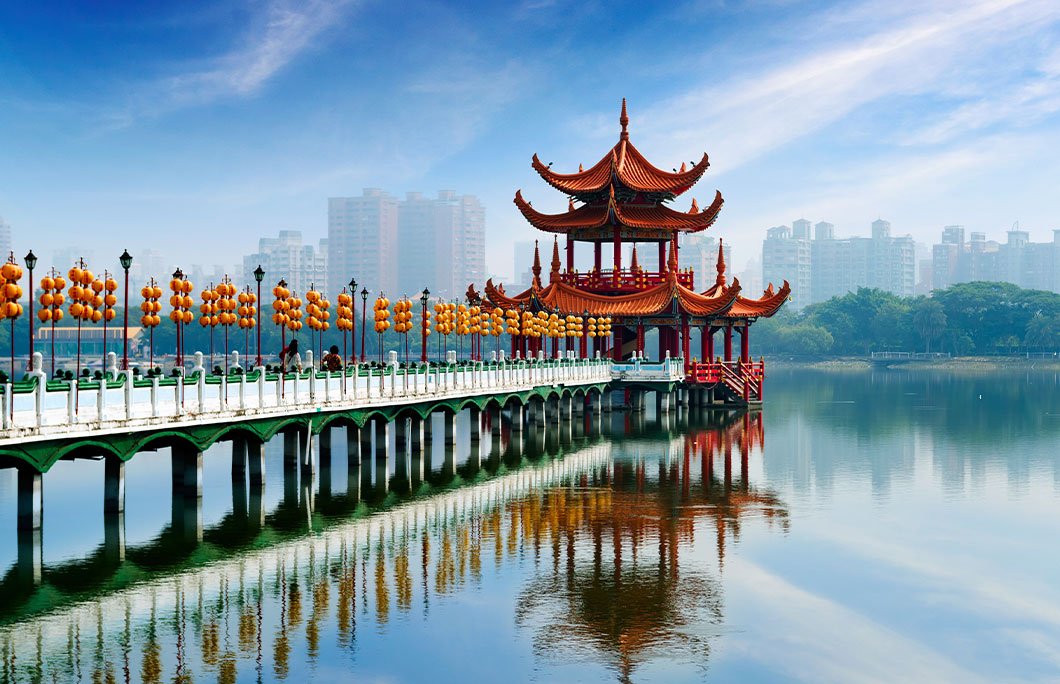 ---
22. Tirana, Albania
Tirana is one of Albania's main business hubs and is also home to a growing startup scene. Tirana's cost of living is significantly lower than many other European cities. For example, an ex-pat can rent a one-bedroom apartment in the city centre for about $400. Albania's visa requirements are fairly straightforward, and if a digital nomad is from the EU or has a valid Schengen visa, they can stay in Albania for up to 90 days visa-free. In 2021, Albania approved its version of the Digital Nomad visa. Digital nomads can apply for a one-year visa, which can be renewed multiple times. After 5 years, a digital nomad can apply for permanent residency. This may be an attractive option for non-EU digital nomads!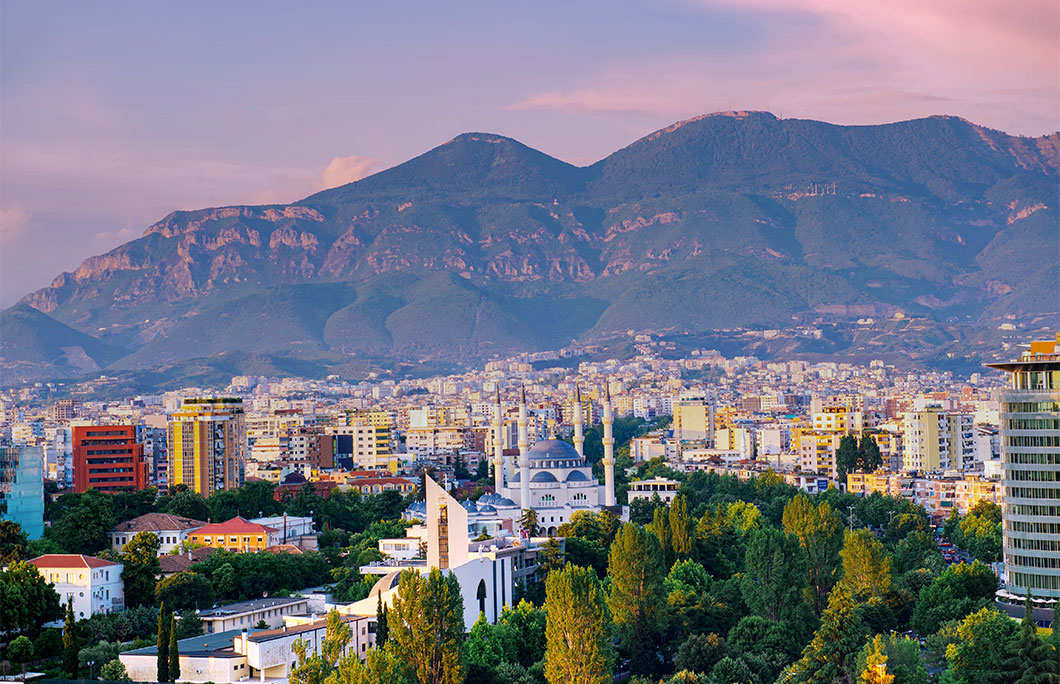 ---
23. Istanbul, Turkey
Istanbul is Turkey's largest city and home to a thriving entrepreneurial community, world-class infrastructure, and incredible hospitality that make it easy for digital nomads to live and work in the city. In 2019, Turkey was listed as one of the 7 countries with the lowest cost of living for digital nomads. According to the Expatistan survey, the average monthly cost of living in Istanbul was $887. Moreover, Turkey's e-visa, which allows citizens from over 80 countries to visit for up to 90 days visa-free, makes travel into the country easy and straightforward. Some of Istanbul's most popular co-working spaces are Impact Hub, JUSTWork, and DAM.
---
24. Seoul, South Korea
Seoul is South Korea's capital and largest metropolis. It has a great digital nomad community with many coworking spaces, cafes, and events. Many digital nomads live in Seoul because of its thriving startup scene and excellent infrastructure. The cost of living in Seoul is relatively high compared to many other major cities in Asia, however, many digital nomads find housing at affordable rates by sharing an apartment. American citizens can travel to South Korea for up to 90 days without a visa. Digital nomads who want to experience a unique culture and sample delicious Korean food should consider travelling to Seoul. South Korea is also known for its high quality skincare products, tech gear, beauty products, food products, and much more.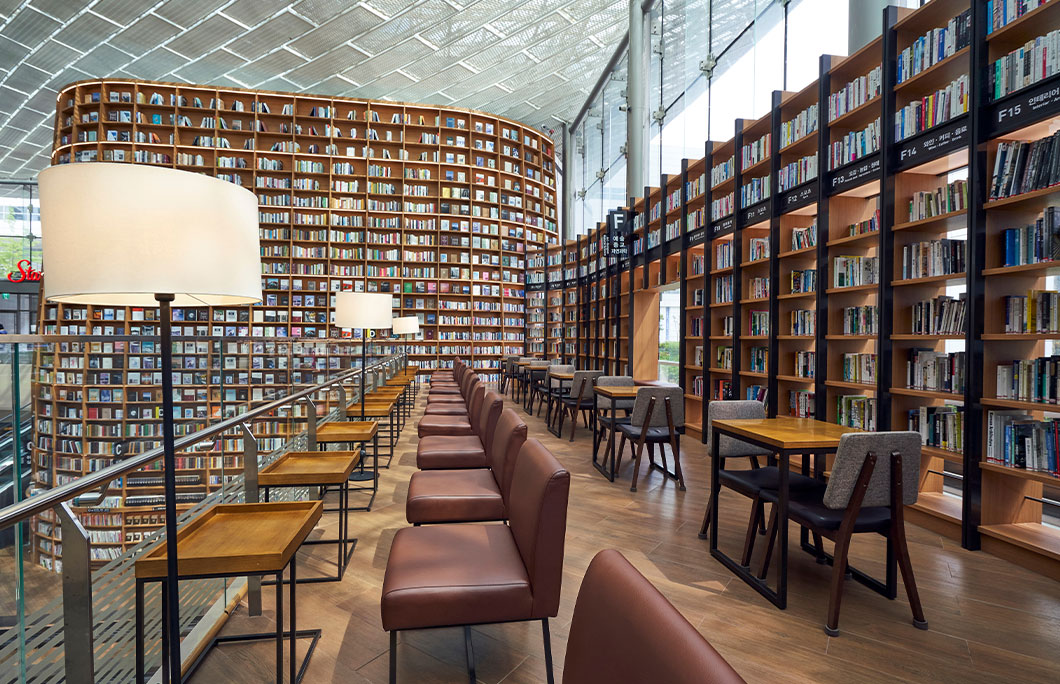 ---
25. Penang, Malaysia
Malaysia's digital nomad scene is helmed by Penang. Penang's co-working spaces include Settlements, Common Ground, and Scoopoint. Many of Penang's digital nomads are young and English-speaking, making it easy to build connections with fellow entrepreneurs in this tropical hotspot in Southeast Asia. The climate in Penang is warm and sunny year-round, making it the perfect location for your winter getaway! The icing on the cake is that Malaysia is poised to launch a digital nomad visa, making it easier than ever to work from Malaysia.