7 Restaurants Worth Driving to from Manchester
There's a lot to love about Manchester. It ticks all the boxes – nightlife, food, culture, art, music, and people. But something that many Mancunians love about the city is how easy it is to escape it. Just for a few hours. Everyone needs to burst out of the Manchester bubble of smog sometimes and breathe in the fresh air of the Peak District or the Lancashire hills. Why not combine a road trip with trying out a new restaurant? Many city centre loyalists would defend its food scene to the end, but there are countless innovative and exciting restaurants that are more than worth the trip. Here are seven restaurants worth driving to from Manchester.
If you are planning a trip to Manchester, Here Are 7 Restaurants Worth Driving to from Manchester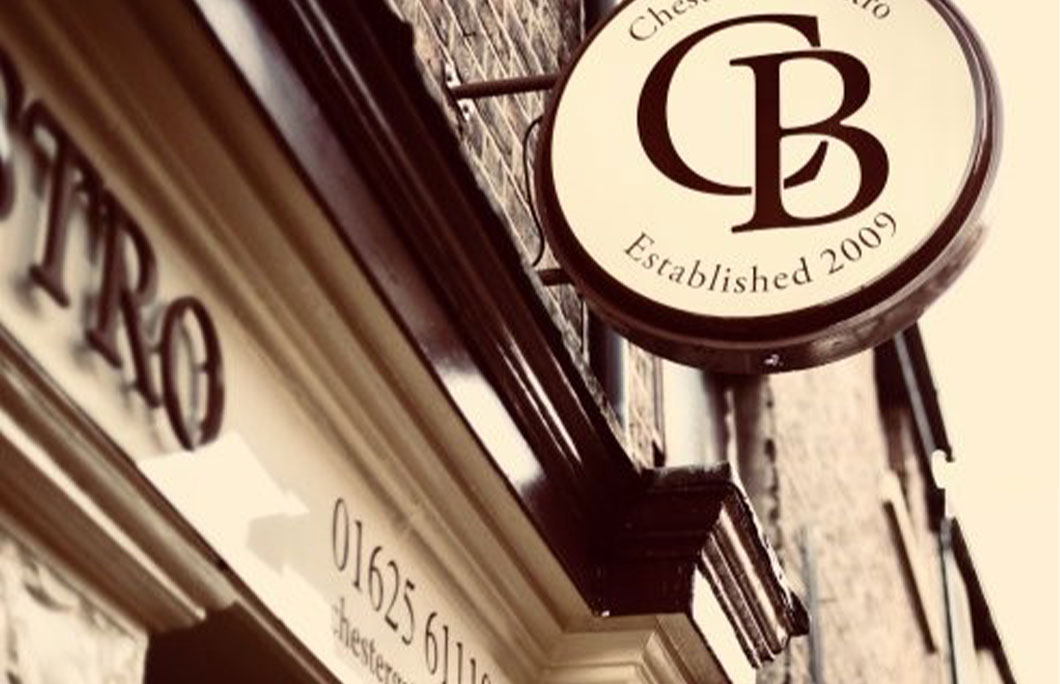 1. Chestergate Bistro, Macclesfield
Average driving time from Manchester City Centre: 50 minutes
Chestergate is a small, unassuming restaurant just off Macclesfield's High Street. It's arguably the best restaurant in town, taking modern British cuisine to another level. The top quality, fresh ingredients, and sheer creativity are what makes this place better than good. The menu is everchanging to the seasons – it isn't an extensive menu, which only highlights how carefully curated their dishes are. The restaurant is open Tuesday to Saturday, with a two-course or three-course deal on every day.
Menu highlights: French onion soup, breast of duck, truffle & parmesan fries, vanilla crème brûlée
---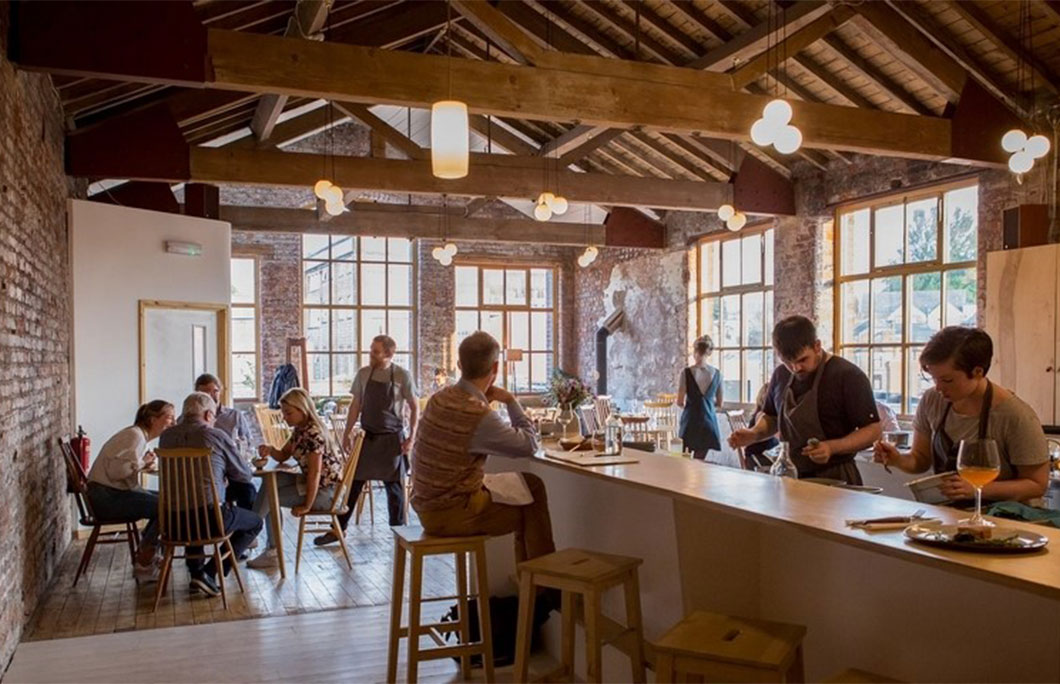 2. Where the Light Gets in, Stockport
Average driving time from Manchester City Centre: 30 minutes
Where the Light Gets in is making waves in culinary circles for its creativity, individuality, and exciting food. To put it simply, visiting this restaurant is an experience. If you go in search of a menu, you won't find one. You get what you're given, depending on what's been butchered, forested, or reached peak fermentation that day or the day before. It's as fresh as can be and the menu is ever evolving. The way they view ingredients is meticulous and precise, bending with the weather, the sea, and the earth. This style is not dissimilar to Copenhagen's Noma, which is consistently voted as the best restaurant in the world. But move aside New Nordic cuisine – this is New Northern. So, settle down for a unique tasting menu, paired with a natural wine recommended by your friendly server.
---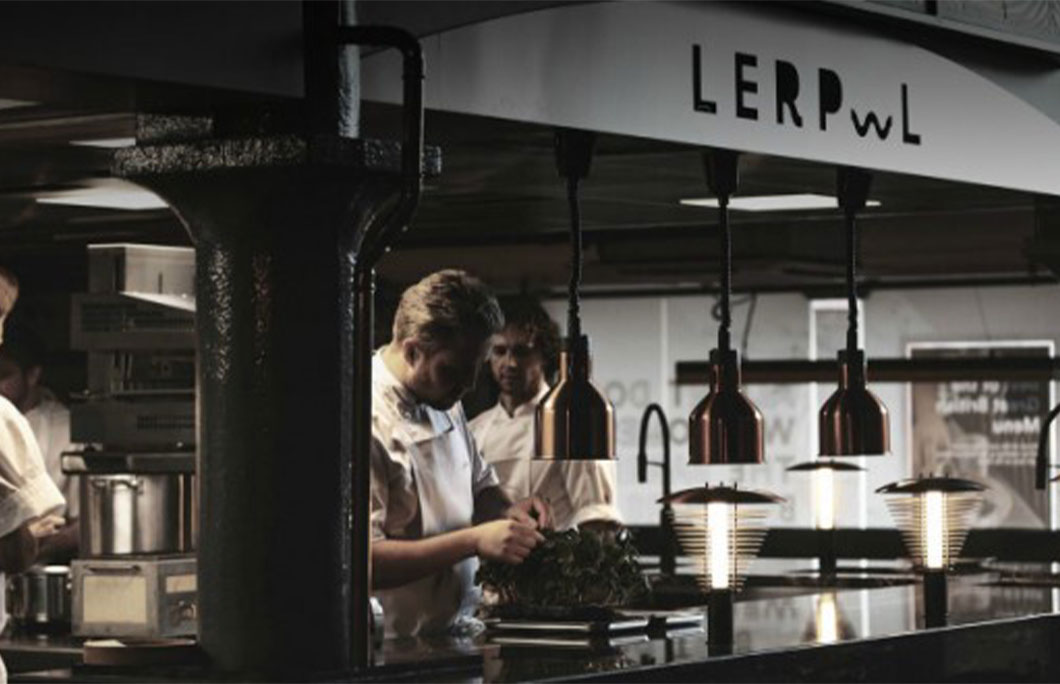 3. Lerpwl, Liverpool
Average driving time from Manchester City Centre: 1 hour
Lerpwl is located on the famous Royal Albert Dock, a rather prestigious location for a new restaurant. But since opening its doors in September 2020, the restaurant has already flourished into a Liverpool institution, despite the ups and downs of lockdown rules. It's a place with a story – Lerpwl is the Welsh name for the city and the owners, the Barrie brothers, have a strong connection to Anglesey. Ellis Barrie is the head chef, an award-winning one at that, has curated a menu focusing on supporting Welsh produce, sustainably sourced seafood, and local agriculture. It's certainly a fine dining experience – a 'special occasions only' kind of place – but they've made a point to restrict the fine dining element to the food only. The restaurant itself is a sociable space, buzzing with conversation and laughter.
Menu highlights: Sanbaizu Menai oysters, roast duck, mussel cawl, herb fed chicken
---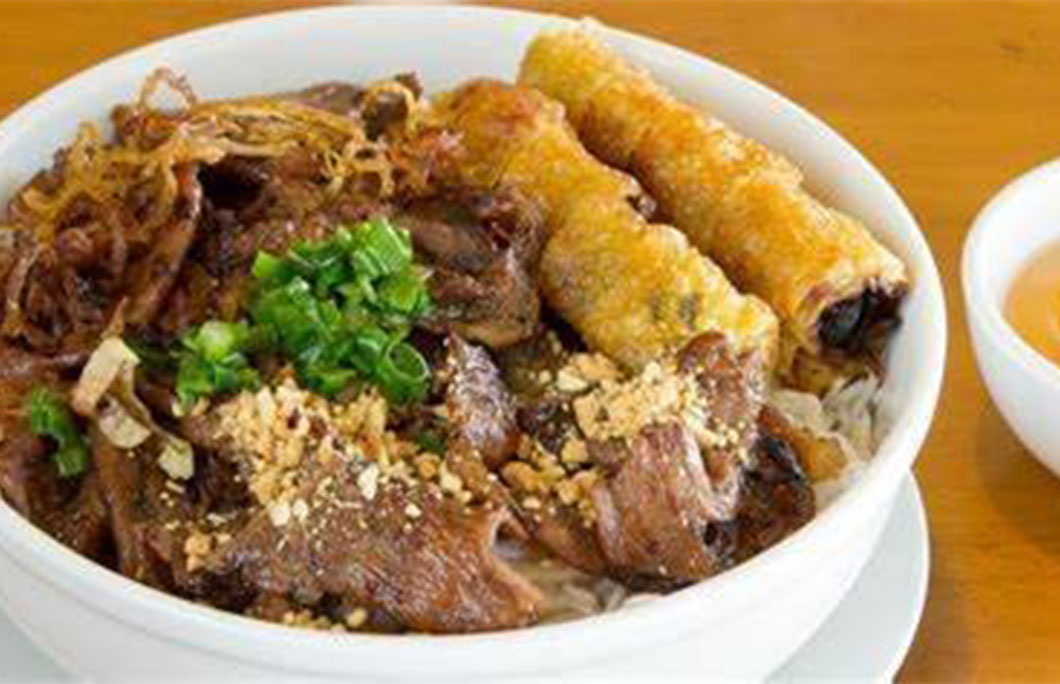 4. Angkor Soul, Marple
Average driving time from Manchester City Centre: 45 minutes
Ask Marple locals what the best restaurant in town is, and you'll get a resounding answer: Angkor Soul. Marple alone is worth the trip – a charming town on the cusp of the Peak District. After a stroll across the verdant countryside and through the winding cobblestone roads, swap the traditional pub grub for a stop at Angkor Soul – you won't regret it. It's one of the only Cambodian restaurants in Northern England, serving authentic dishes packed with multi-layered flavours and fresh ingredients. Like many great places, you wouldn't expect such excellent quality food from its modest storefront. But Angkor Soul aims to surprise with tantalising dishes that'll transport you to the streets of Phnom Penh.
Menu highlights: Spring rolls, bun hoi, lamb rendang, Cambodian coffee
---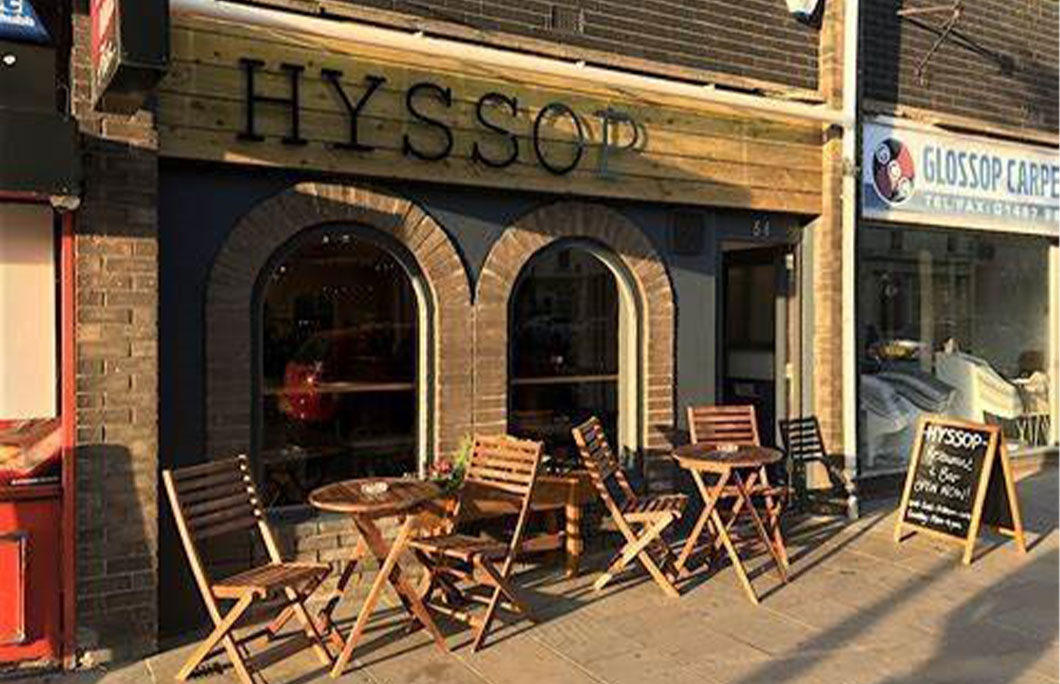 5. Hyssop, Glossop
Average driving time from Manchester City Centre: 1 hour
You might not expect to find such a top-notch restaurant in the sleepy town of Glossop, but Hyssop is a gem. Finish off your walk around Glossop's delightful Peak District surroundings with a hearty meal in Hyssop, where you'll find a thoughtful menu of impressive small plates, a relaxing ambience, and great service. It's an accessible take on modern British fine dining, without the pretention or price tag. The head chef, Paul Sykes, is a gastronomic visionary, combining surprising and interesting ingredients to create mind-blowing flavours. They recommend 7 or 8 dishes between 2 people, but we're convinced you'll want to order the whole menu. With an excellent wine list and cocktail menu to boot, Hyssop is certainly worth the trip.
Menu highlights: Gin cured salmon, char sui bacon 'butty', salt baked celeriac
---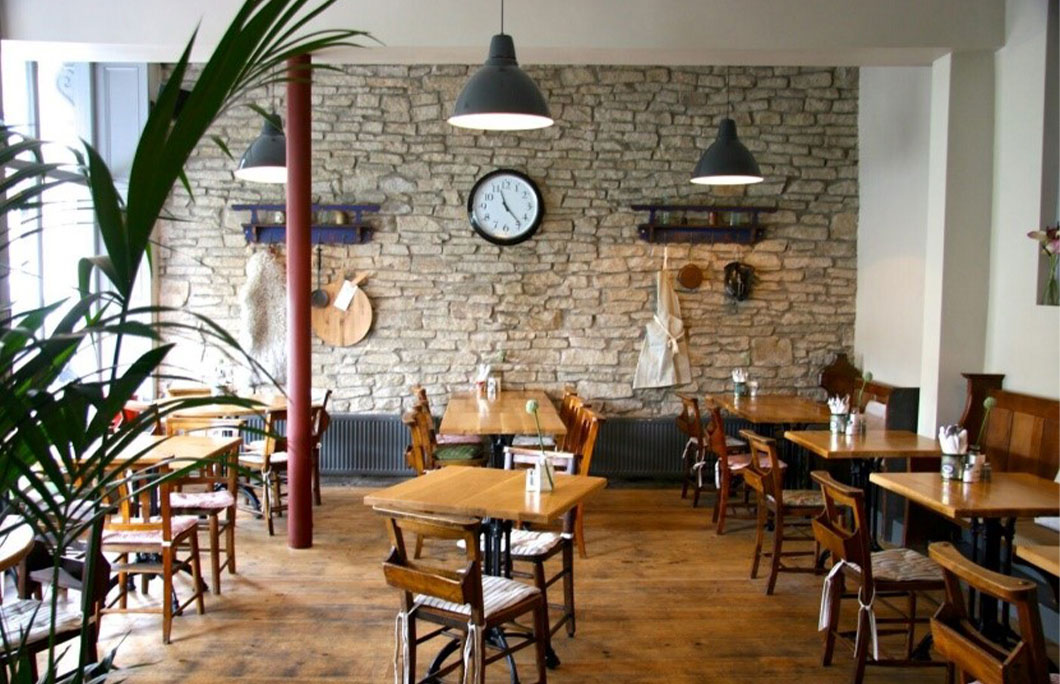 6. The Lime Tree, Bollington
Average driving time from Manchester City Centre: 45 minutes
Sometimes it's just nice to get out of the city, especially when the destination is this restaurant in delightful Bollington. Located on the High Street, Bollington's rural charm makes this contemporary restaurant even more surprising. The talented chefs of the Lime Tree confidently spruce up classic favourites with bold flavours and interesting ingredients, making for a menu that gets you hungry just reading it. The restaurant itself vibrates with friendly conversation, with a comforting ambience that makes this restaurant the perfect spot for any occasion. Their exciting menu changes with the seasons, supporting local producers and farmers while also utilising produce from their own farm in the Peak District.
Menu highlights: Twice-baked cheese soufflé, white wine mussels, fillet of hake
---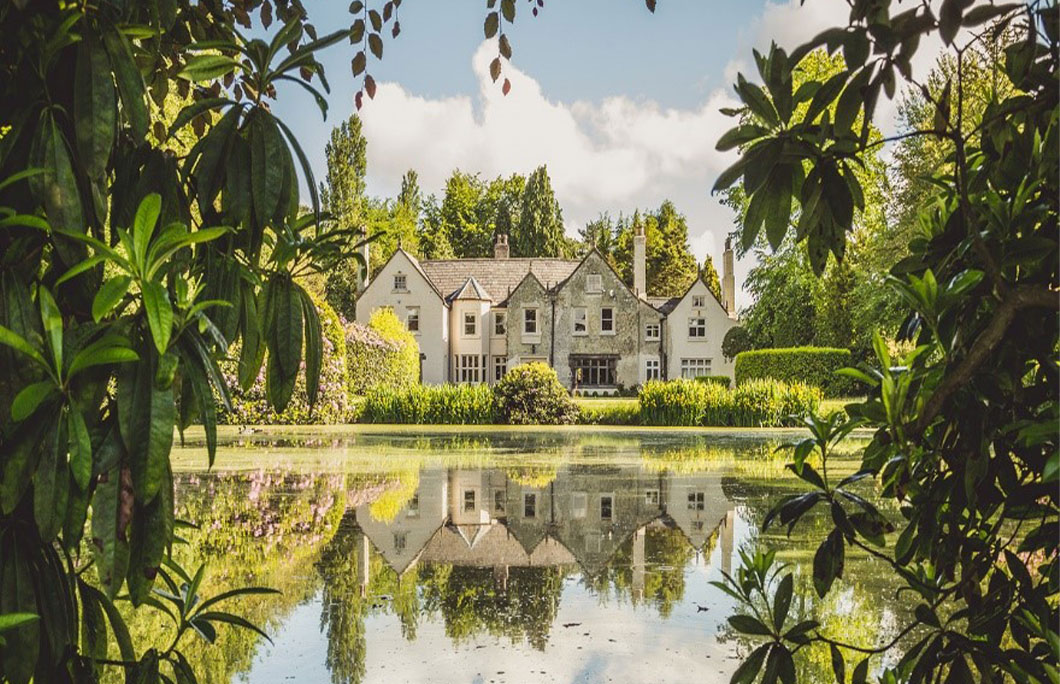 Photography by: Mark Bristol
7. Moor Hall, Ormskirk
If there was ever a restaurant worth driving to from Manchester, it'd be Moor Hall. The multi award winning spot bagged second place in the prestigious National Restaurant Awards this year, and if that doesn't convince you that it's worth the trip, maybe its two Michelin Stars will. With so many impressive accolades under its belt, you know the food is going to be out of this world. Head chef Mark Birchall creates thoughtful menus, inspired by and supportive of the natural surroundings. The restaurant even has its own walk-in cheese room, encouraging visitors to make their own selection of cheese to pair with the homemade charcuterie meats. But beyond the food, the building and surroundings are incredible – it sits on five acres of verdant gardens with its own lake, no less. And you can enjoy the view while tucking into some of the best food in the country.
Menu highlights: Cornish monkfish, barbecued celeriac, fallow deer
---