The 7 Best Pizzas In Munich
This great European city has a plenty of great things to eat but we wanted to focus on the very best Munich pizza. You can't go wrong with fresh dough smothered in cheese, right?
From the classic Italian style pizzas to a more casual slice that you can grab with friends when on the go we have something for everybody.
So grab a friend, work up an appetite and get ready to work your way through the seven best spots for Munich Pizza.
The 7 Best Pizzas In Munich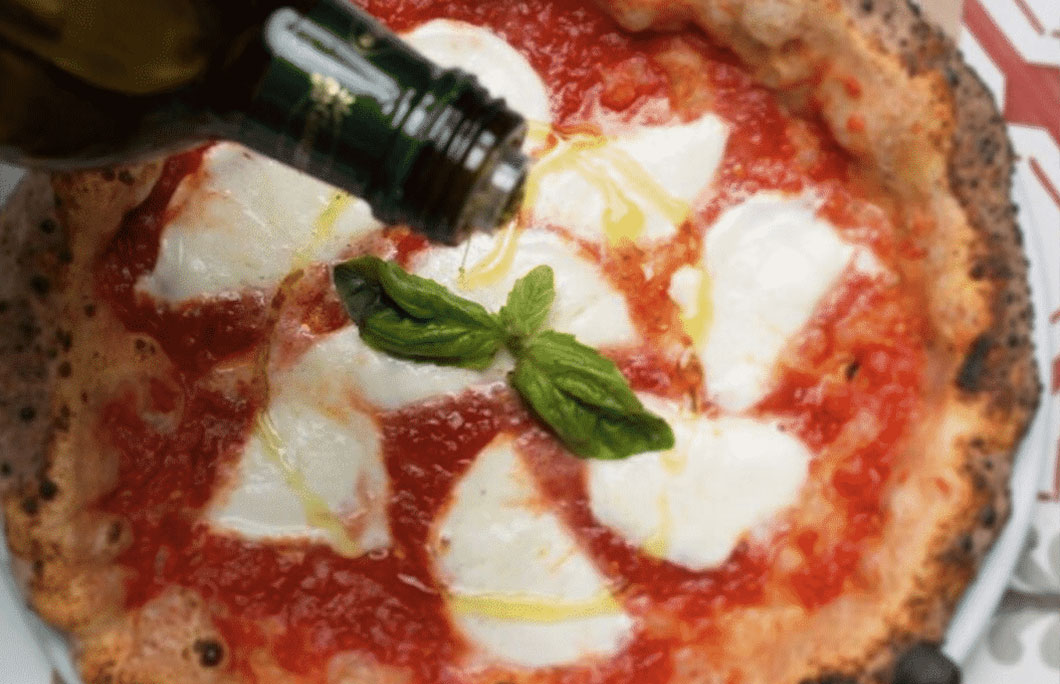 With a super casual setting, it is all about the raw ingredients that they import along with other pizza traditions from Naples.
The beauty here is that you can be in and out within 30 minutes if you are in a hurry (say, at lunchtime) or can linger a little longer over wine with a friend. Either way the pizza is traditional in style and at another level.
---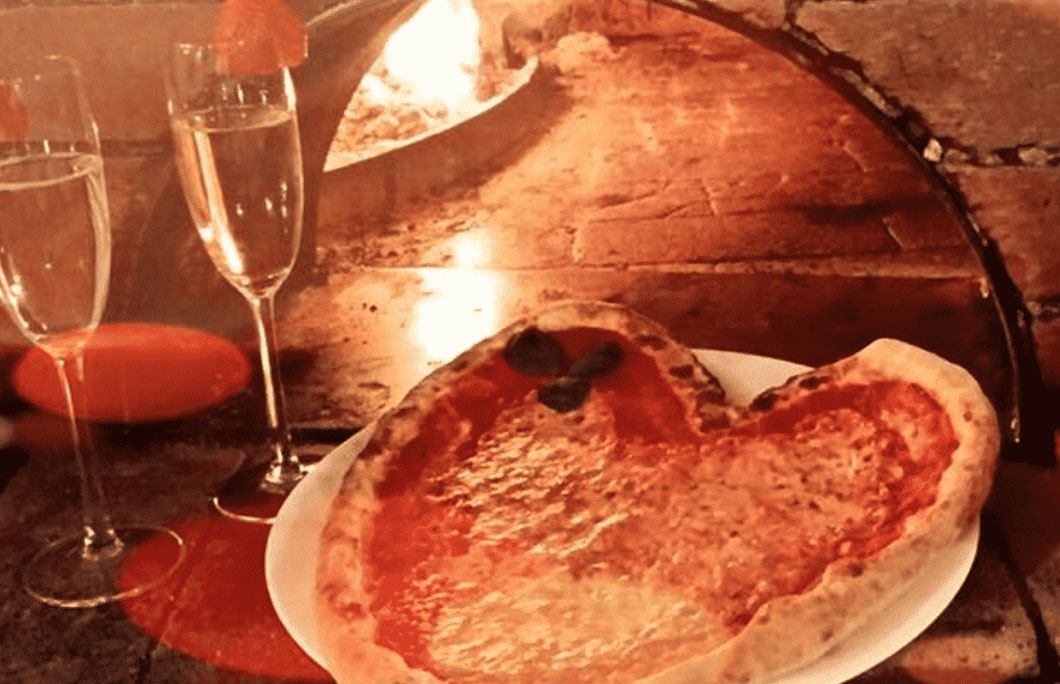 A classical Italian restaurant where the vibe is chilled and not too formal and the room always buzzing. What more could you want?
Although they have a selection of great meat and pasta dishes our advice would be to look no further than the pizza. Straight out of a wood-fired oven and cooked just in a couple of minutes it is thin, crispy and super tasty. As good as it gets in terms of Munich pizza.
---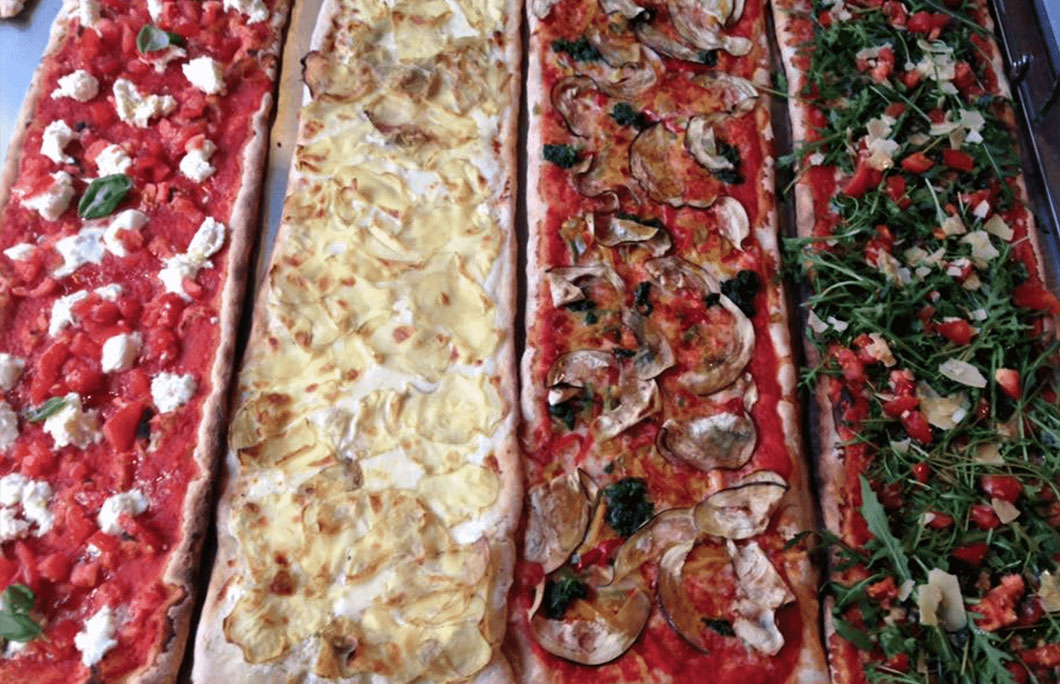 The perfect place to come if want to mix and match a few different pizza toppings. Order a few slices for the table and keep them coming until you are all absolutely stuffed.
The toppings are original, the bases thin and crunchy and the service always friendly. Everything you could want from a casual dining experience.
---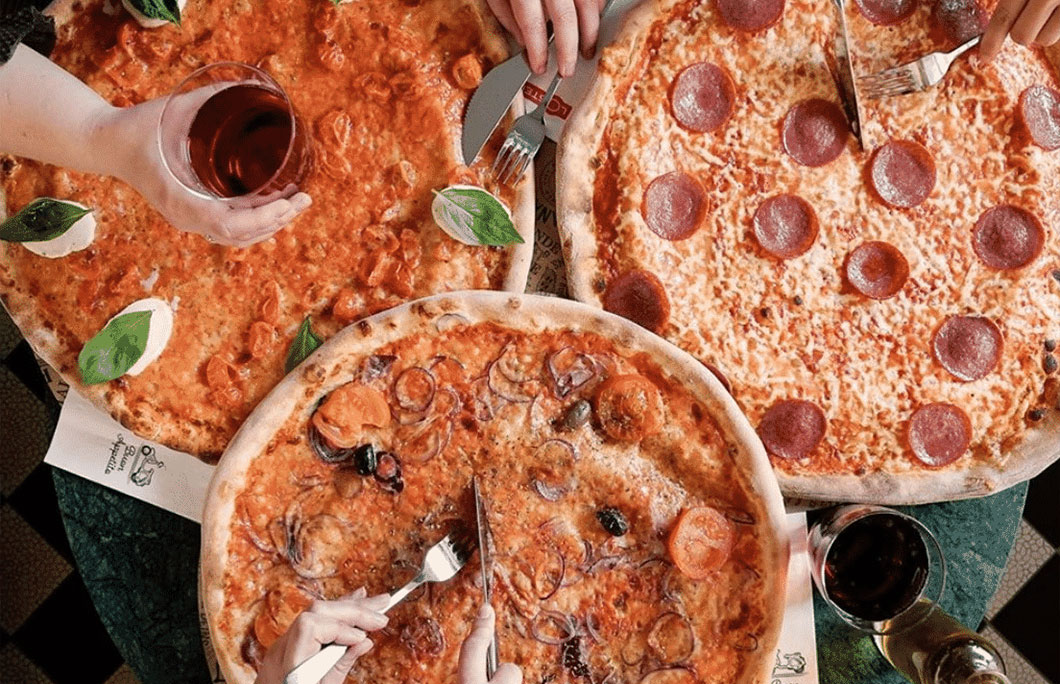 You'll find this small chain all over Germany (and a couple of neighbouring countries as well) and they do what they do extremely well.
You could go for one of their pasta dishes but the pizzas are where it's at. You'll want an appetite though because their signature style is to serve pizzas so big they overlap the plates. Thin and crispy though makes them absolutely delicious.
---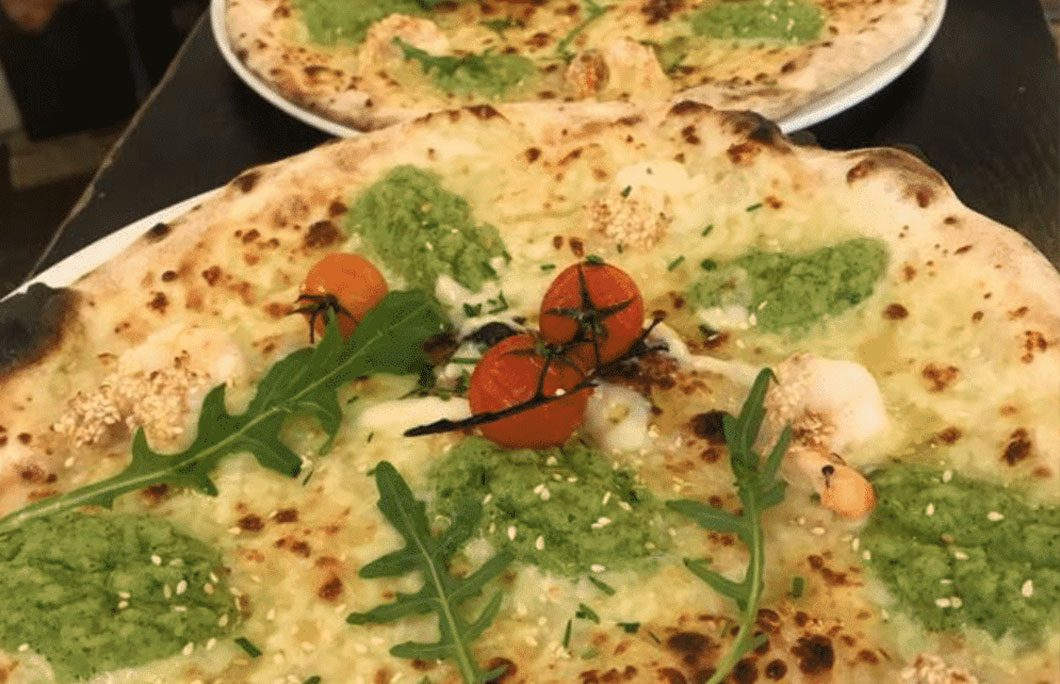 Bobby's is a super small and cute cafe where the staff are friendly and the food wholesome. Pizzas here are so delicious that you'll quickly become a regular.
Their pizzas are cooked in a wood-burning oven and are neither super thick nor super crispy. Somewhere perfectly in the middle. Their toppings are always original but watch out for their awesome specials as well.
---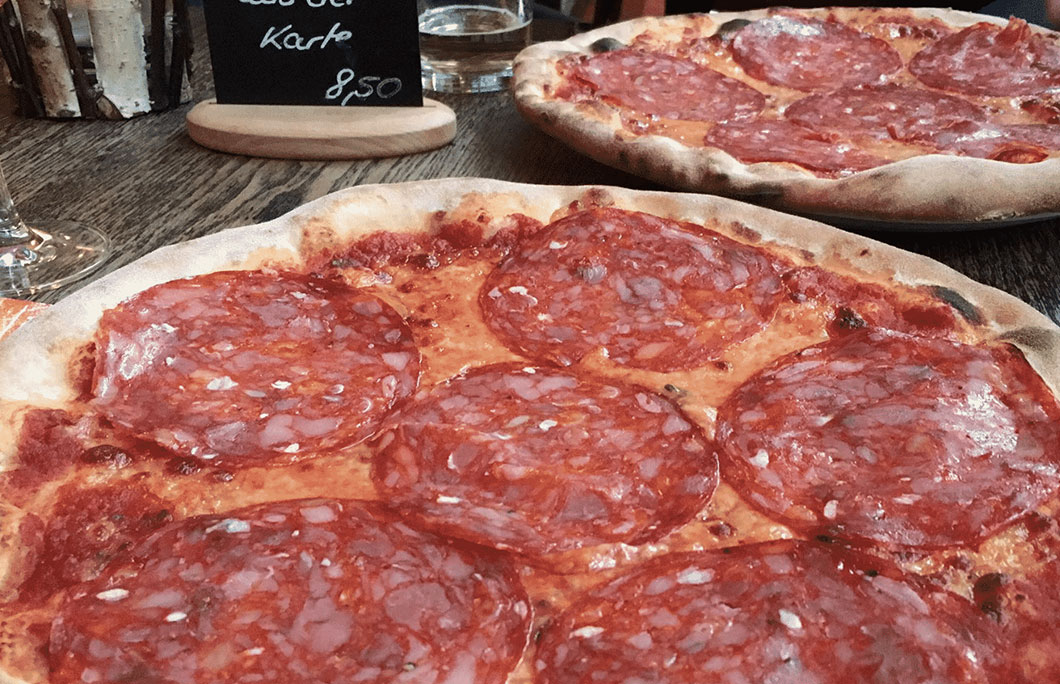 Sesto Senso cooks up super thin and crispy pizzas cooked quickly in a wood-fired oven in a very classical style. They also do delicious meat and cheese sharing platters with brilliant cured meats imported from Italy which are the perfect warm-up for the pizza.
Make sure to keep some space for their famous tiramisu…
---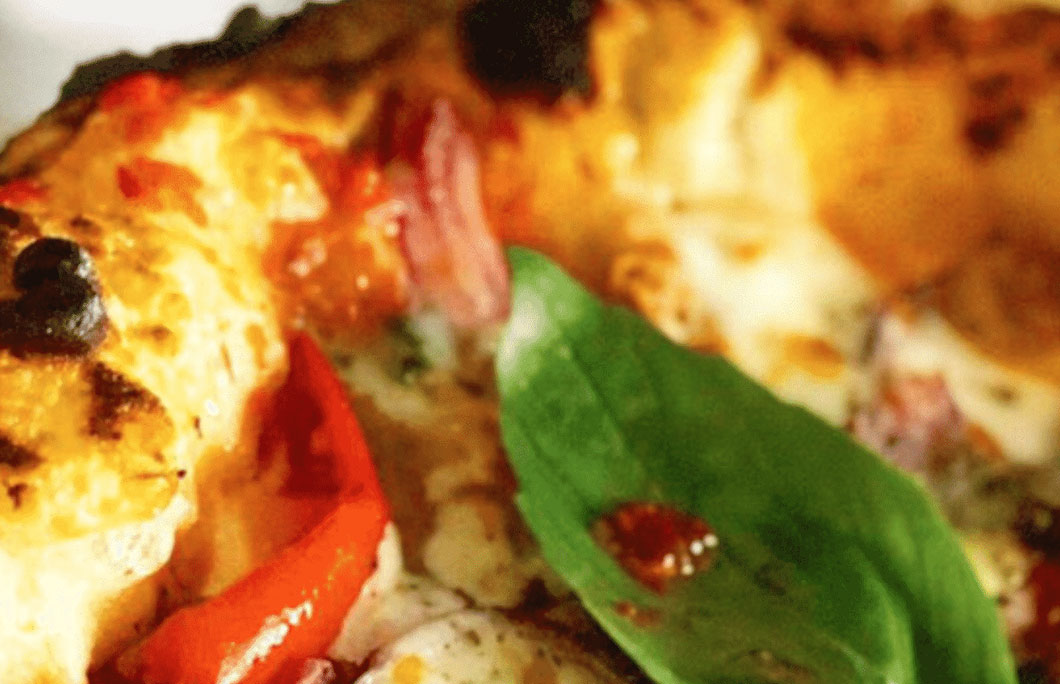 As the name suggests, they are all about getting the over as hot as possible and cooking the pizza in just 60 seconds. This helps ensure a beautiful crust and piping hot molten cheese as it comes to the table.
Big, thick, spongey crusts are the result of the dough being allowed to prove for a day and their toppings are fresh, original and utterly divine.
After all those carbs you'll want to walk them off by checking out the 7 most Instagrammable spots in Munich
---