7 Places for the Best Nightlife in Lisbon Portugal
Lisbon is one of the hottest nightlife spots in Europe right now. It has a diverse after-dark scene and offers a vibrant night out. Each city district offers something different, but the most popular nightlife area is around Bairro Alto. This district, popular with locals and tourists alike, is full of small bars and perfect for a night of bar hopping. There are loads of other areas too, so if you're heading to the Iberian Peninsula for a getaway – we've got you. Here are some of our favourite places for the best nightlife in Lisbon, Portugal.
Best Nightlife in Lisbon Portugal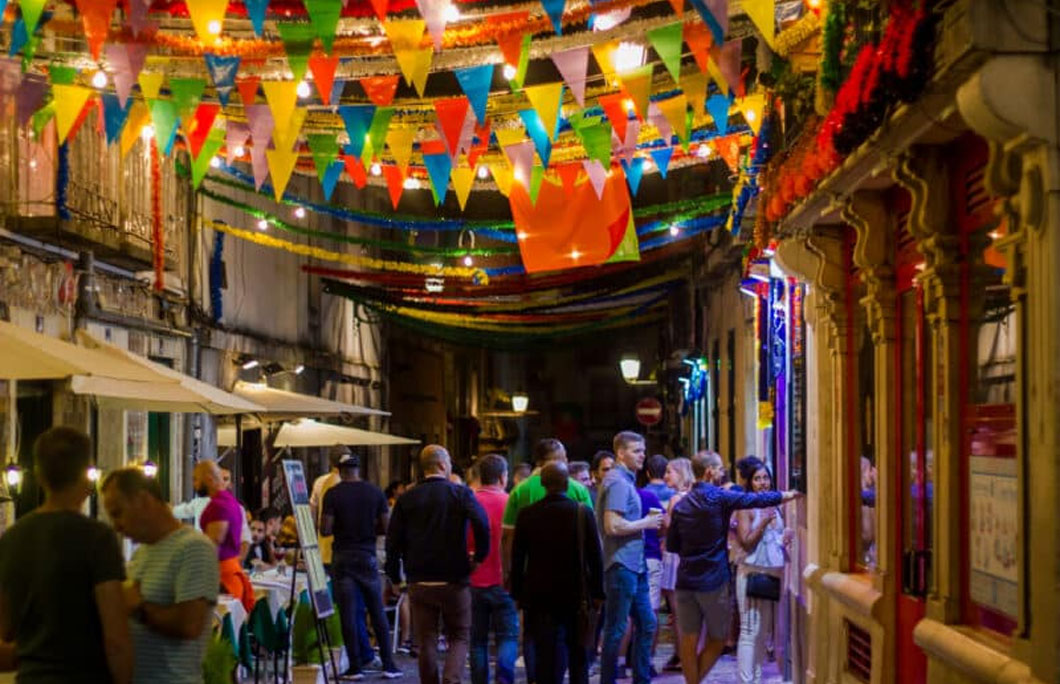 1. Bairro Alto
Bairro Alto is the main nightlife district in Lisbon. This district, popular with locals and tourists alike, is full of small bars and perfect for a night of bar hopping. If you want to hear authentic Fado music, go to Tasca do Chico. There is a live performance every night from 8 pm. Bairro Alto also has many rooftop bars. Two of our favourites are  Zé dos Bois and Insólito.
---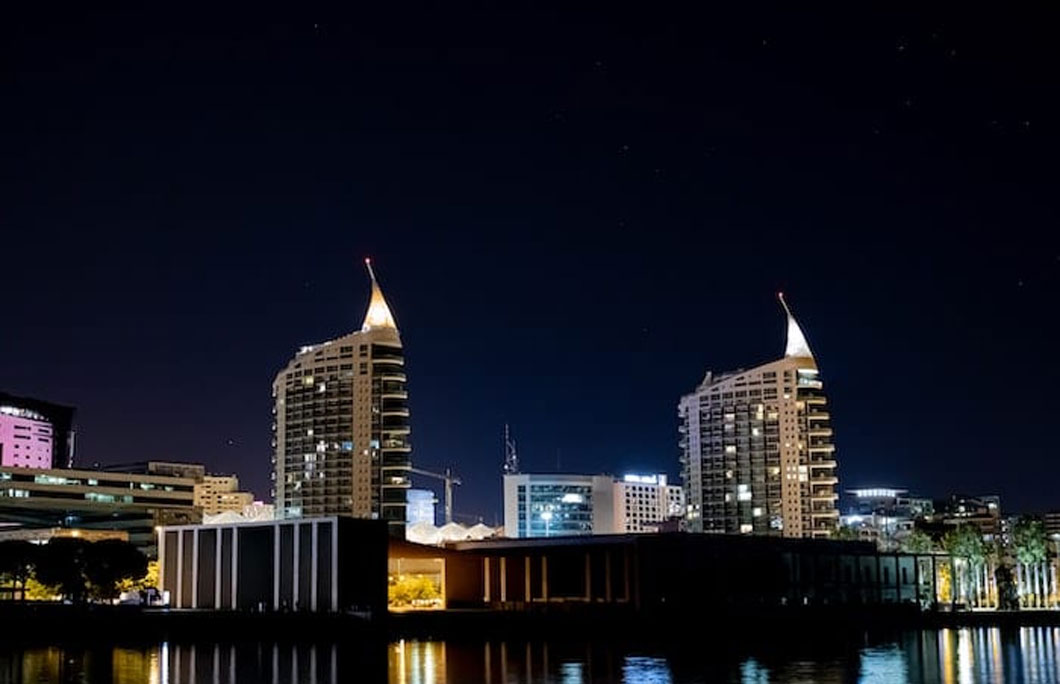 2. Parque das Nações
Parque das Nações is a redeveloped, purpose-built area on the Tagus River. This is the area to spend the night if you like themed bars and a good time. This is also a great spot to check out mid-week, as there is usually one big, bustling club open. You can expect to hear everything and anything from karaoke to salsa. There are some great restaurants here, too, if you want to start your night with a nice meal.
---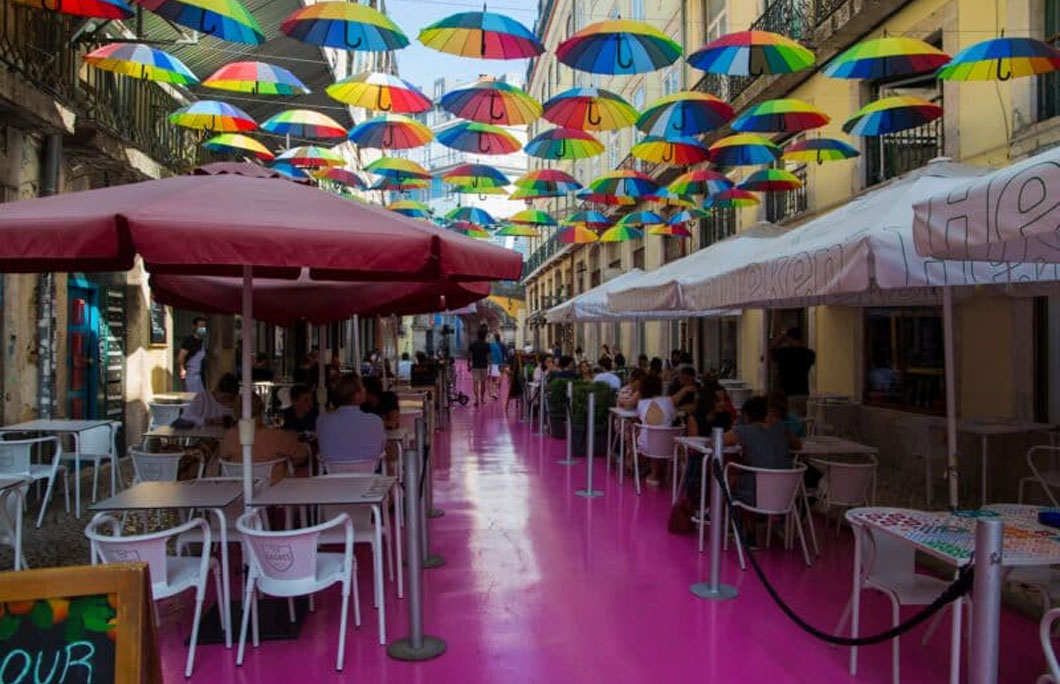 3. Cais de Sodré
Cais do Sodré is where you'll find some of Lisbon's most vibrant nightlife. Most venues centre around Pink Street, the city's highest concentration of disco bars and late-night clubs. There's no shortage of places to go. We love some of the more quirky bars here, for example, Pensão Amor, a former brothel that still has the original door. Some of the best commercial clubs in Cais do Sodré include Roterdão Club, Rive Rouge, and Titanic Sur Mer.
---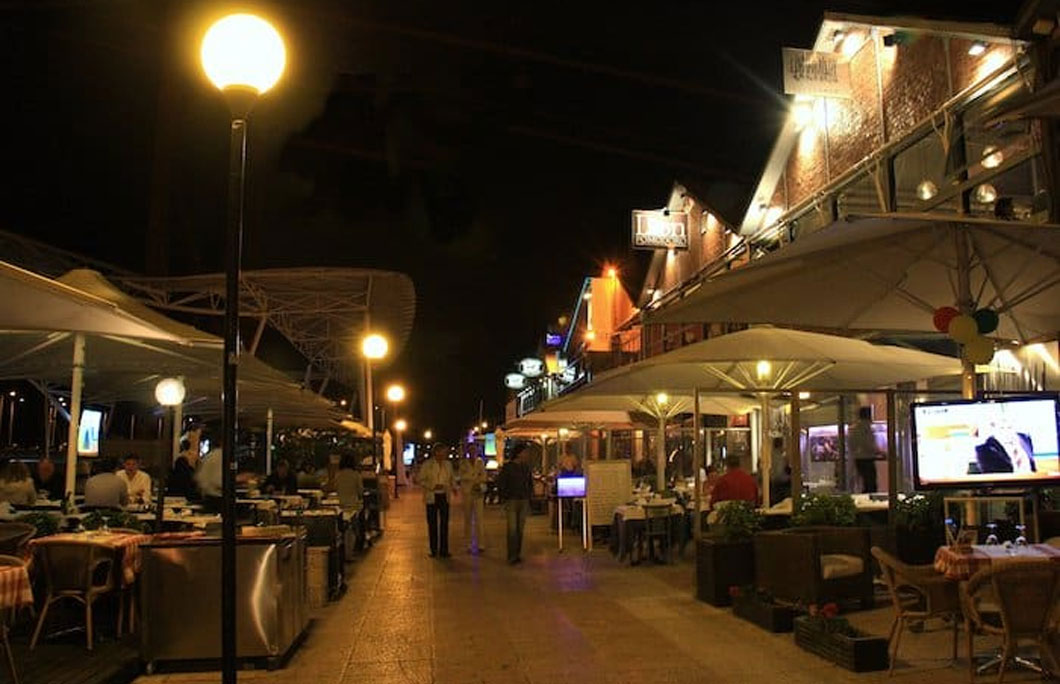 4. Doca de Santo Amaro
The Santo Amaro Docks are located below the 25 de Abril Bridge, along the river in Alcantara between Baixa and Belem. This area is one of the most pleasant places for a drink in Lisbon, especially late afternoon and nighttime. There is a lively atmosphere here, and it is all rather trendy. The many warehouses that overlook the yachting marina have been transformed into cosmopolitan bars and restaurants that cater for all tastes.
---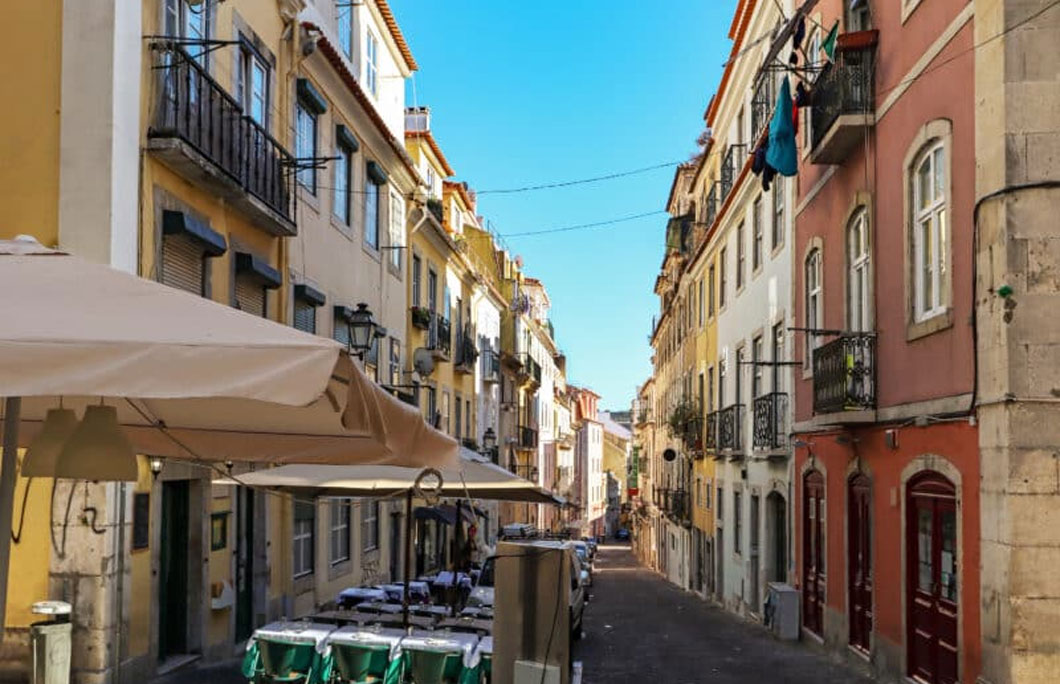 5. Príncipe Real
Príncipe Real is a beautiful area famous for its 19th-century mansions and buzzing gay bars. One of our favourite haunts here is Cafe Colonial which incorporates the flavours of ex-Portuguese colonies into its drinks. The drinks are very tasty, but the big draw here is the view of São Jorge castle. Quiosque do Príncipe Real is a great spot to embrace the Portuguese tradition of drinking a fresh beer in an outdoor square and nibbling lupin beans.
---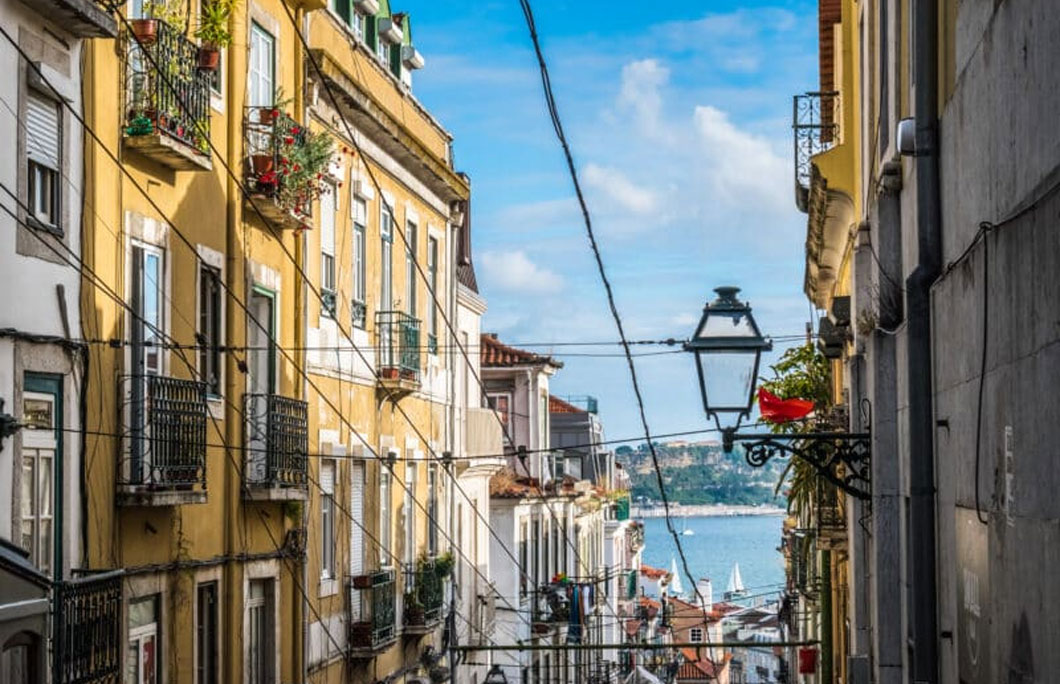 6. Bica
Bica is a delightful and traditional district located close to Chiado and Rossio. It is very picturesque, and a testament to this is the fact that Rua da Bica de Duarte Belo is Lisbon's most photographed street. From this street, you get the quintessential photo of Lisbon with views of the Tagus River and the famous 19th-century tram. The nightlife mixes sophisticated gin, wine, and whiskey bars, traditional Fado houses, and casual pubs. L'Atelier Porto is a quiet but popular bar with over 100 different types of ports. Order a glass with a selection of meats and cheeses, and settle in for a great evening.
---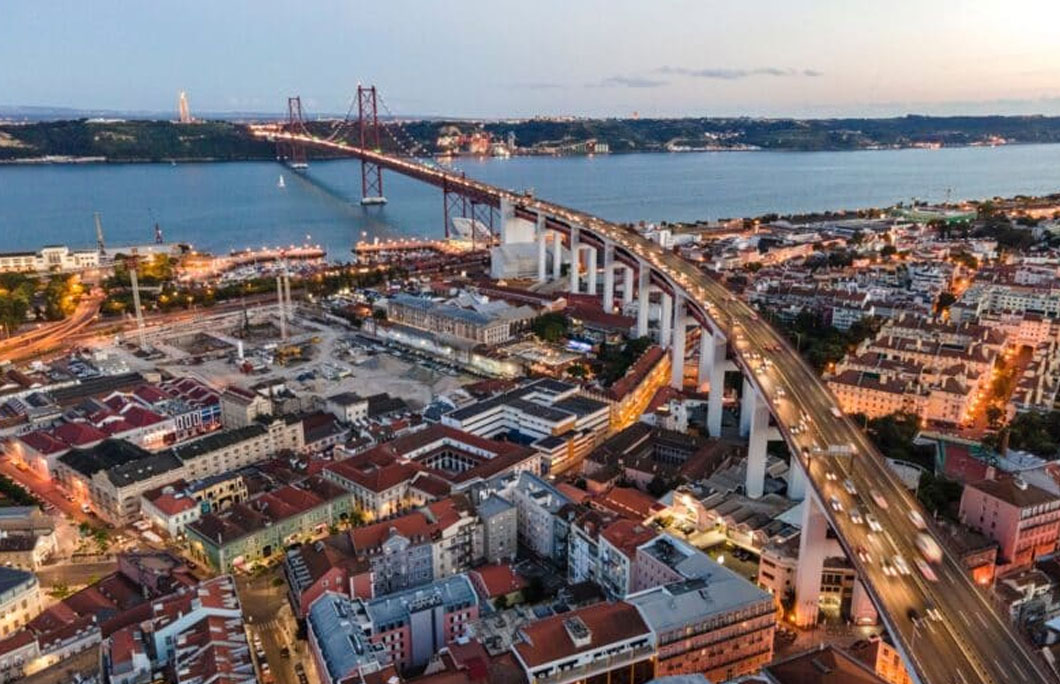 7. Alcântara
You'll find the waterfront district of Alcântara between the city centre and the monuments of Belém. The area has a very bohemian vibe with a laid-back attitude. It's a great spot if you want to escape the tourists. It's an old neighbourhood with a lot of history, but many modern bars serve craft cocktails. One of our top picks is Radio Hotel, with its colourful lights and electronic music. For something a bit more traditional, head to Portus-Cale, with its graffiti-covered walls and small plates of Portuguese food.
---