The 25 Best Pizzas In Germany
Nothing beats a perfectly charred pizza, and it's one of the ol' reliable dishes that people seek out when arriving in a new city. So, good news then that the pizzas in Germany are incredible.
With the summer holidays finally here and people travelling across the continent, we decided to round up the best of the best when it comes to pizzas in Germany. From Berlin to Bonn, we've got the best of the best.
Think of it as a delicious DIY trail, but with heaps of mozzarella and chewy crusts. Oh, and views of big pizza pies.
Travelling around Germany anytime soon? Just bookmark this list and you'll never eat a bad pizza again…
Best pizzas in Germany, How do these rankings work?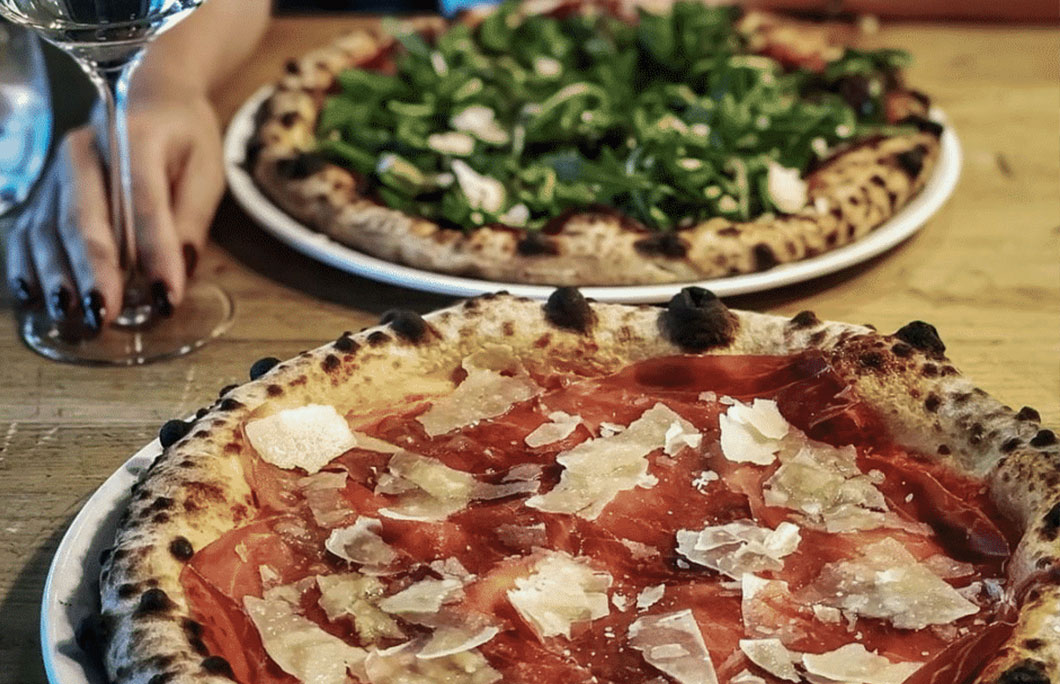 1. 485Grad – Cologne
Their pizzas couldn't be more classical in style and are every bit as good as anything you would taste in Naples. In fact, we would go so far as to say possibly better?!
The name of the restaurant refers to the super hot wood-fired oven and the temperature it takes to cook the pizza in less than two minutes. Perfection.
---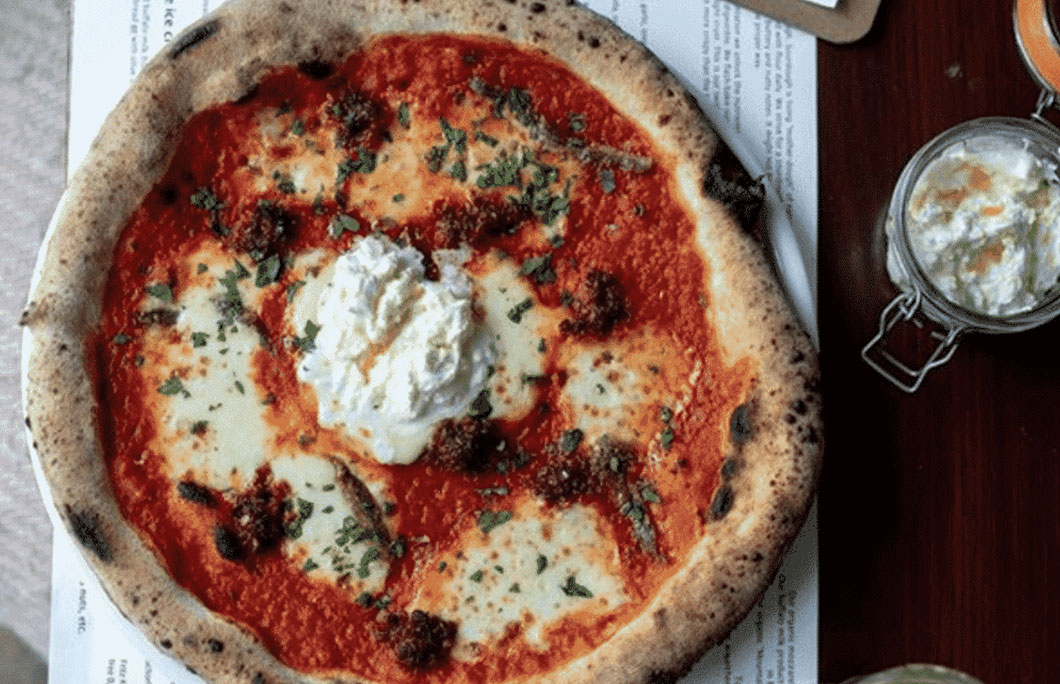 2. Gazzo – Berlin
Gazzo is a sourdough craft-pizza restaurant in Neukölln who believe in sourcing artisanal produce – local when available, but always delicious, sustainable and natural. The end result is a unique blend of German precision with Italian flair. An absolute joy of a restaurant.
---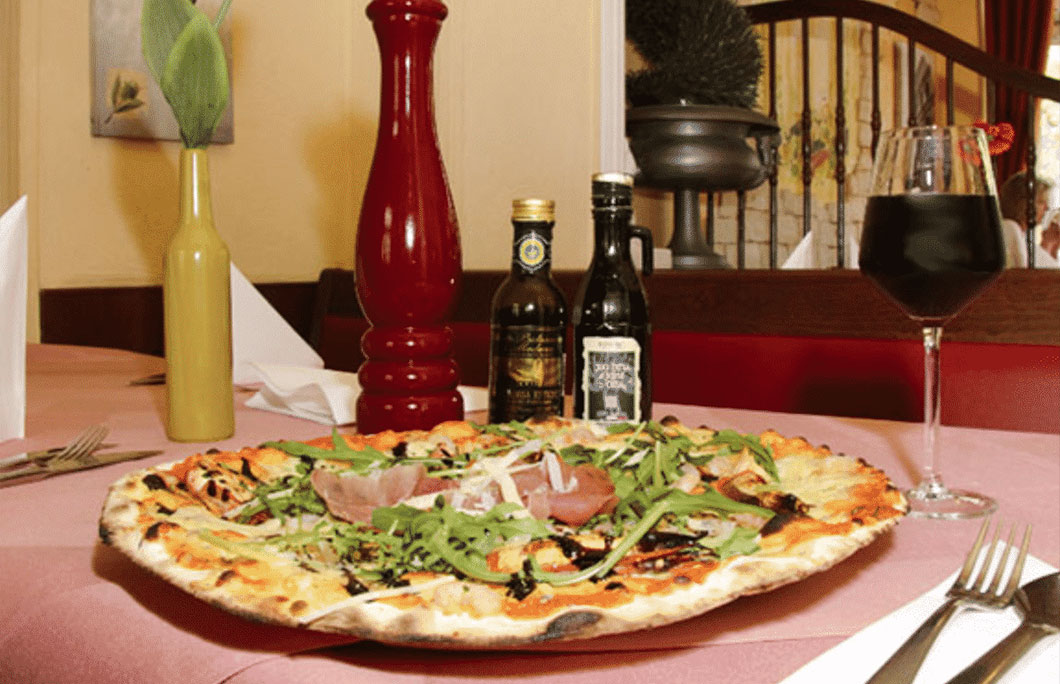 3. Tuscolo – Bonn
A cosy Italian restaurant that serves up classic cooking with a broad menu. You should zero in on the pizzas though, because they are wonderfully thin and crispy and loaded with delicious and fresh toppings.
The sort of pizza that fills you, leaves you feeling perfectly content but not bloated and in a food coma. Simply delicious.
---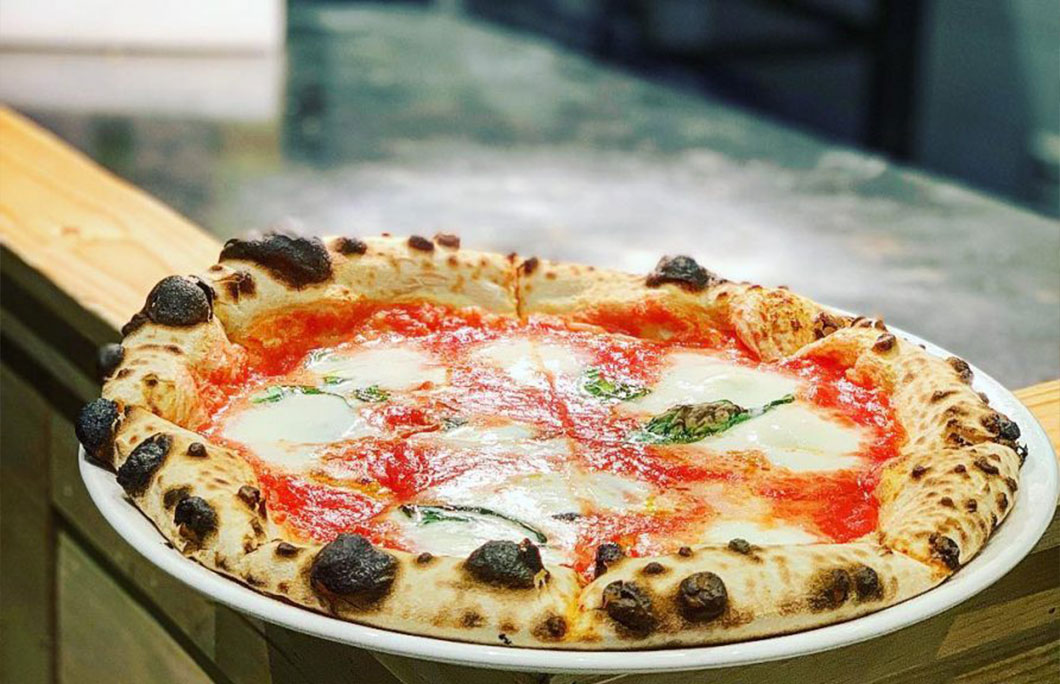 4. nineOfive Pizza & Wein – Dusseldorf
This authentic Neapolitan pizzeria is a favourite of all the Italians in Düsseldorf, so you can be sure that it's delicious. Thick, chewy crusts are the perfect base for creamy mozzarella and a rich tomato sauce.
---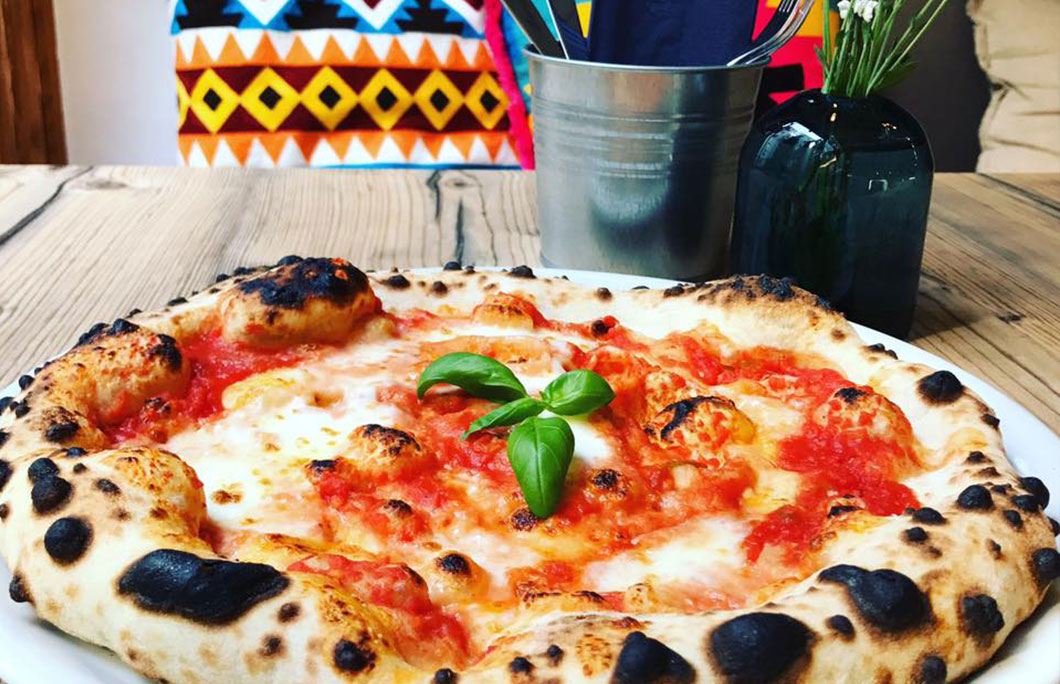 5. ZweiPunktNull – Hamburg
This funky Neapolitan-style pizzeria starts with amazing dough. They use an original recipe from Naples, prepared with the best ingredients, that's then left to prove for 48 hours. This results in a beautiful charred crust.
Choose from classic Napoli toppings or something a little different.
---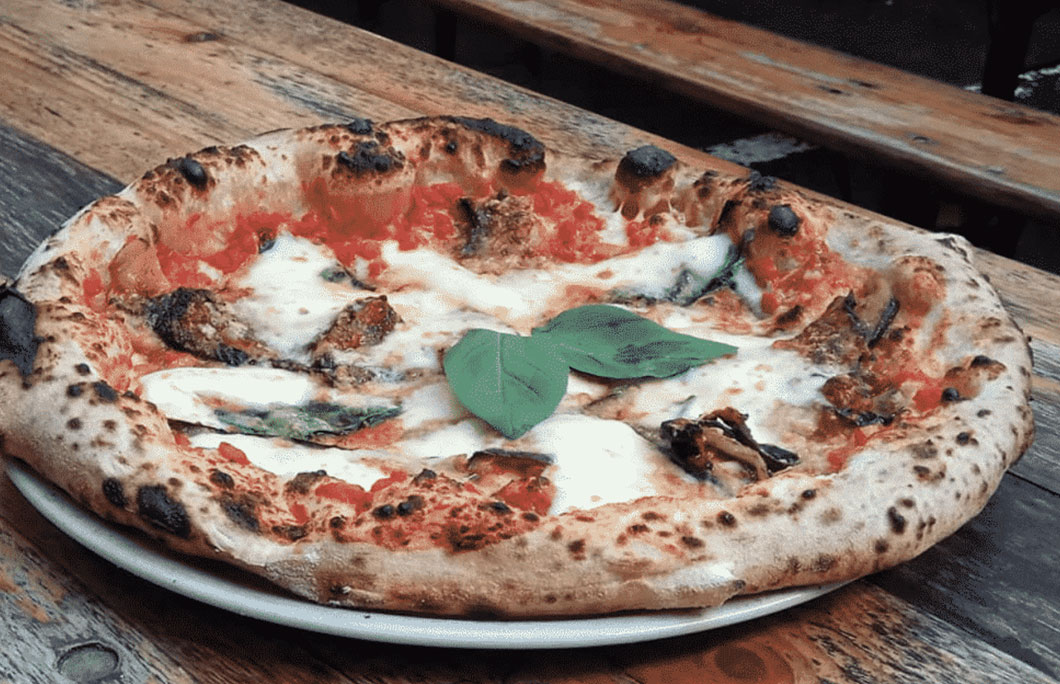 6. ZOLA – Berlin
This is proper Neapolitan-style pizza served up in chilled surroundings. Especially enjoyable in the summer time when served outdoors in the sunshine. One of life's great pleasures is tucking into those pillowy crusts.
---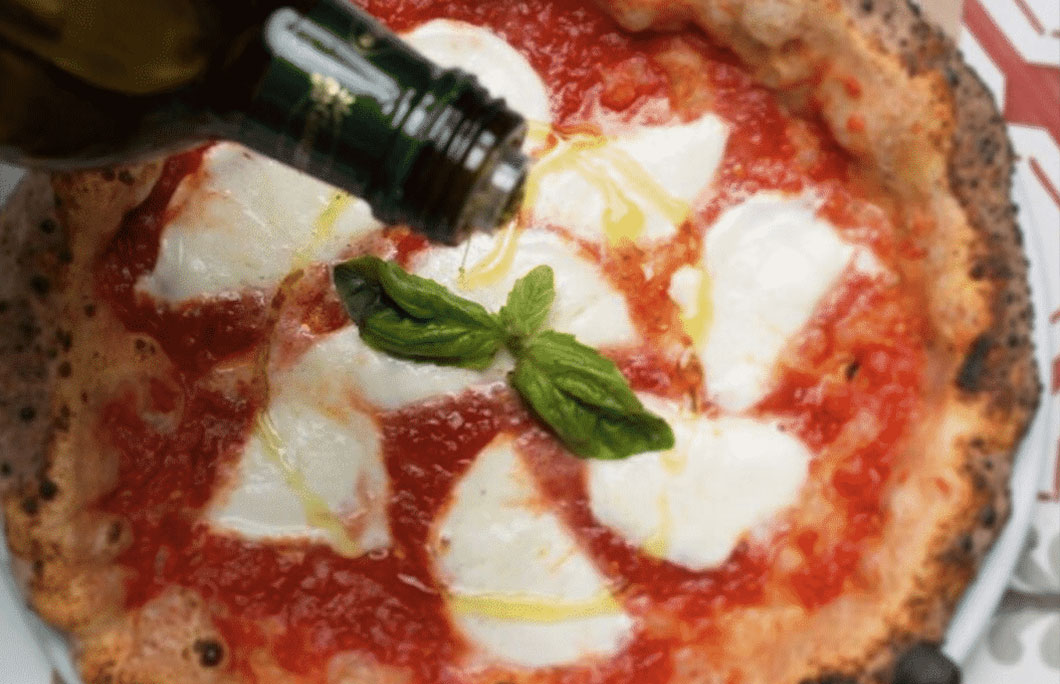 7. La Pizza Rossopomodoro – Munich
With a super casual setting, it is all about the raw ingredients that they import along with other pizza traditions from Naples.
The beauty here is that you can be in and out within 30 minutes if you are in a hurry (say, at lunchtime) or can linger a little longer over wine with a friend. Either way the pizza is traditional in style and at another level.
---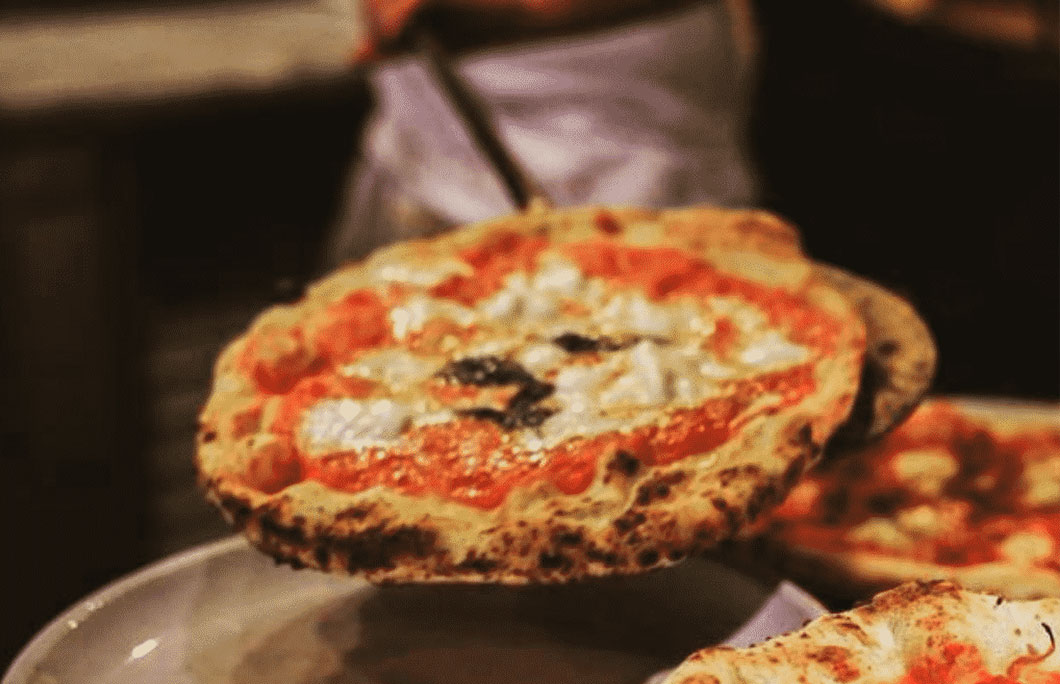 8. Pizzeria Montana – Frankfurt
A modern room based on pop art, with one of the best ovens you'll ever see (it looks like a giant emoji). Despite all the jazzy design touches, rest assured that the pizza is right up there with the very best in Europe.
---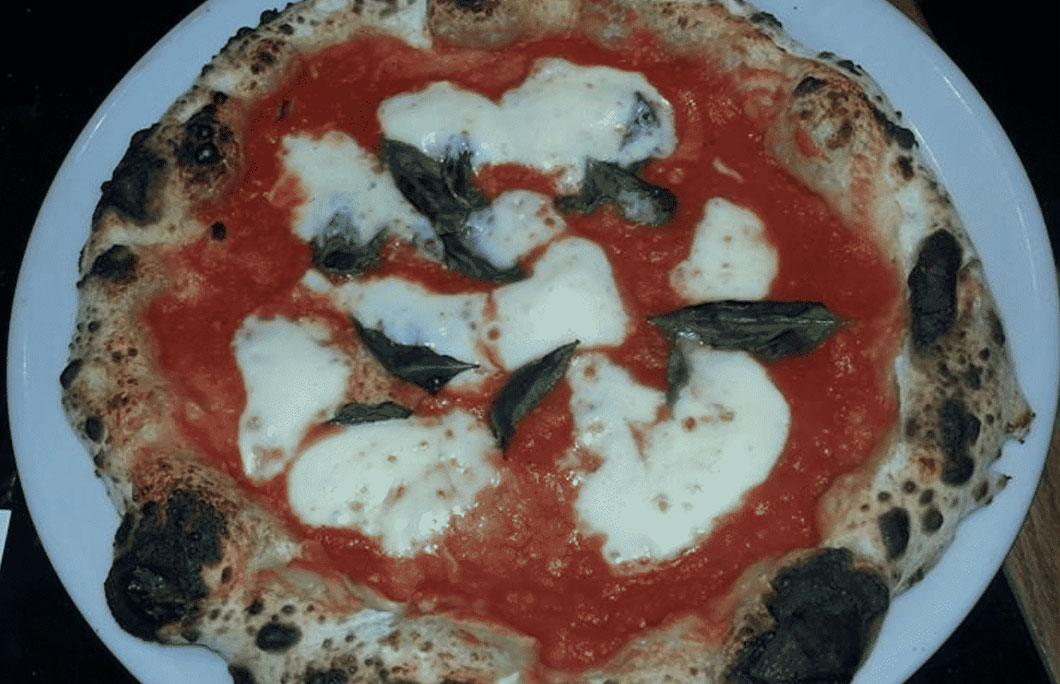 9. L.A. Signorina – Stuttgart
A wonderfully authentic and classic Italian restaurant where they do great pasta, grilled meats and a world -lass dessert menu. Forget all that though, and focus in on the main prize of the pizza.
Classic in style with wonderfully charred crusts, it is an absolute taste sensation.
---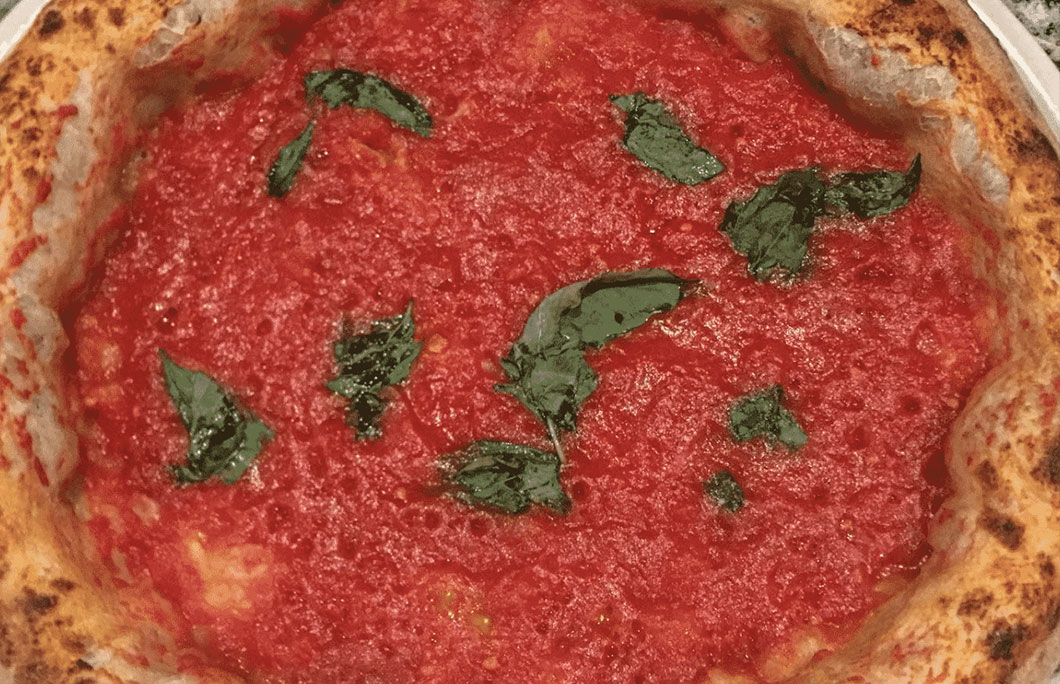 10. Mr. Pizza – Dortmund
Some of the most authentic Neapolitan-style pizza you will ever taste in Germany. The crusts are big and spongey, while the toppings are classic and full of flavour.
The dough is proved for over 24 hours and then cooked within two minutes for that wonderful taste and texture.
---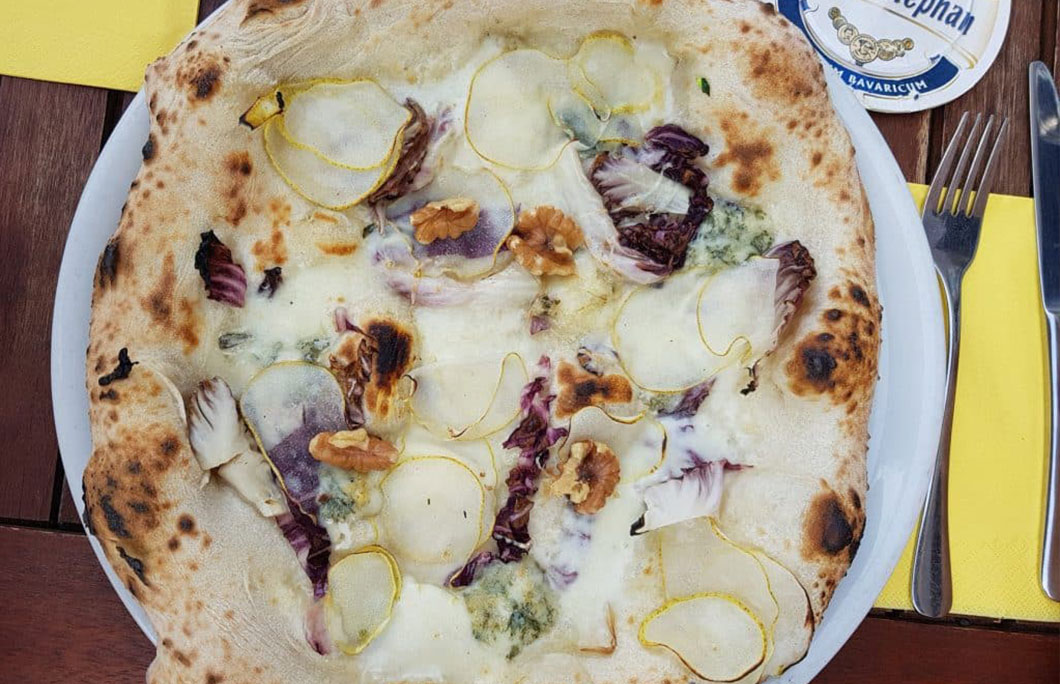 11. Prometeo – Berlin
The pizza oven here is pretty unique – it's built with unique bricks made from volcanic ashes on Mount Vesuvius and assembled by master crafter in Naples, who proudly refers to it as "the Ferrari of ovens". The range of pizzas is outstanding, with only the best Italian ingredients.
It's a classic.
---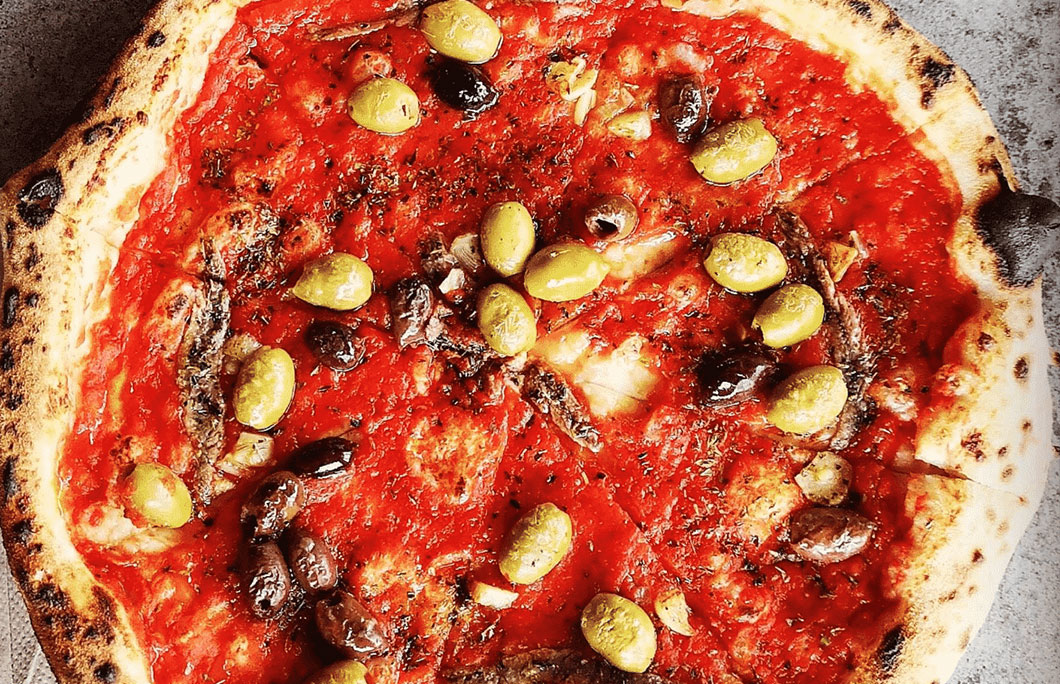 12. Antica Pizzeria Nennillo – Bonn
What they do best here is rely on the sheer quality of their raw ingredients to produce a pizza that is true in taste and utterly fresh and delicious.
Their base is thinner than most and the tomato sauce is rich and luxurious, which is what really makes this pizza so good.
---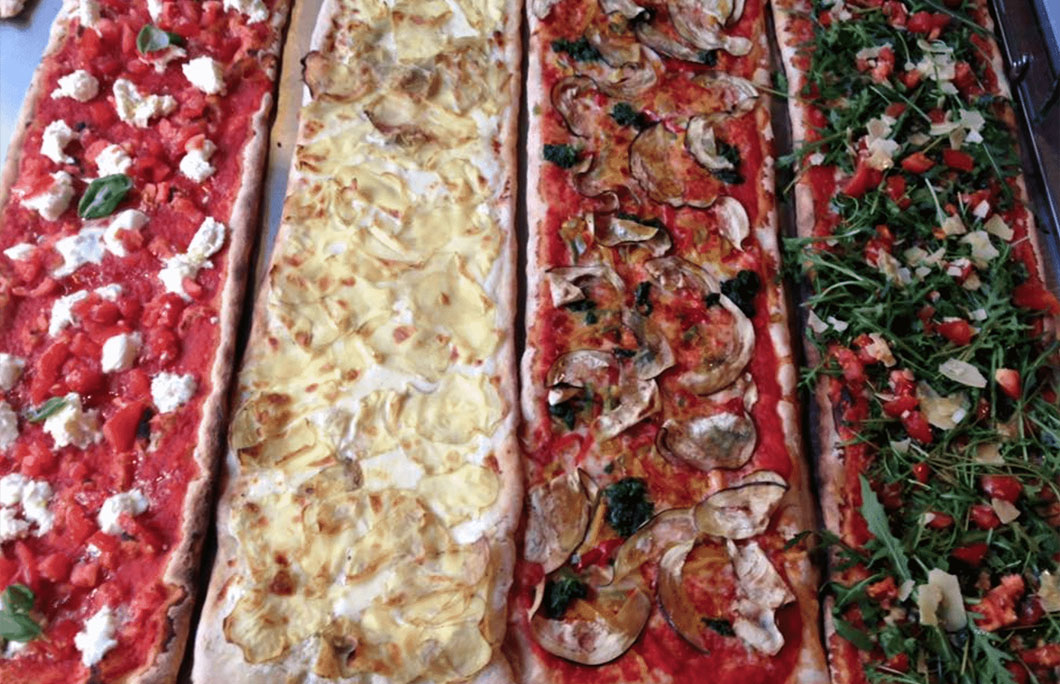 13. Pizzesco – Munich
The perfect place to come if want to mix and match a few different pizza toppings. Order a few slices for the table and keep them coming until you are all absolutely stuffed.
The toppings are original, the bases thin and crunchy and the service always friendly. Everything you could want from a casual dining experience.
---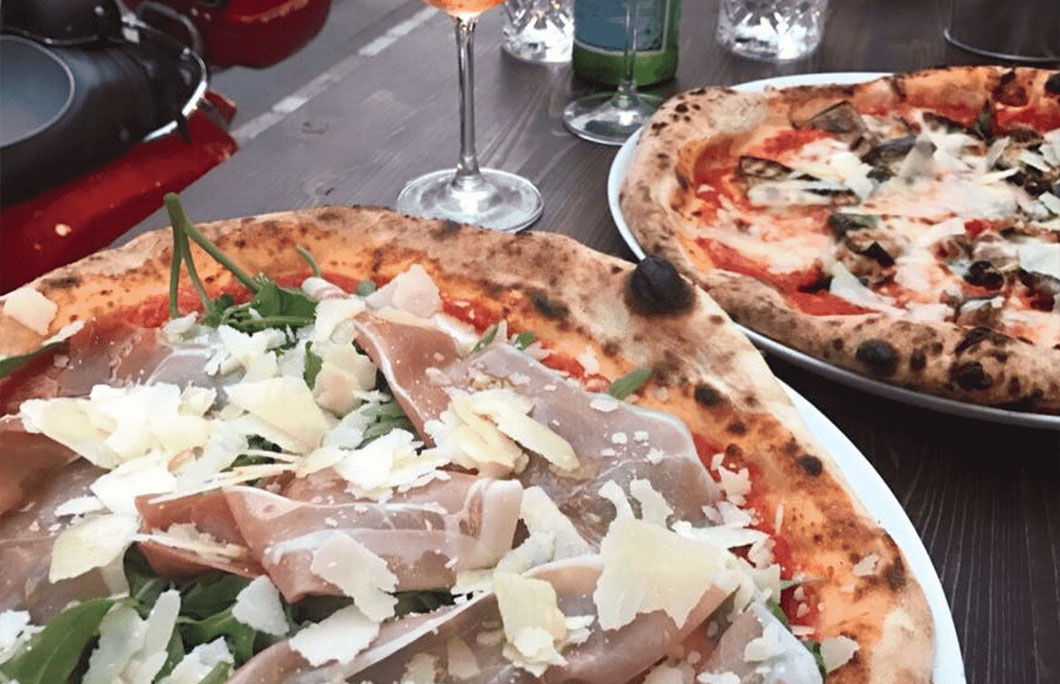 14. Super Bro's – Frankfurt
This popular local pizza joint dishes up authentic Neapolitan pizzas – the burrata topping is a must-order. The owner's spent their summers in the south of Italy with family, and have a huge passion for this craft.
The result? Simply delicious wood-fired pies. It gets busy at weekends, but it's worth it.
---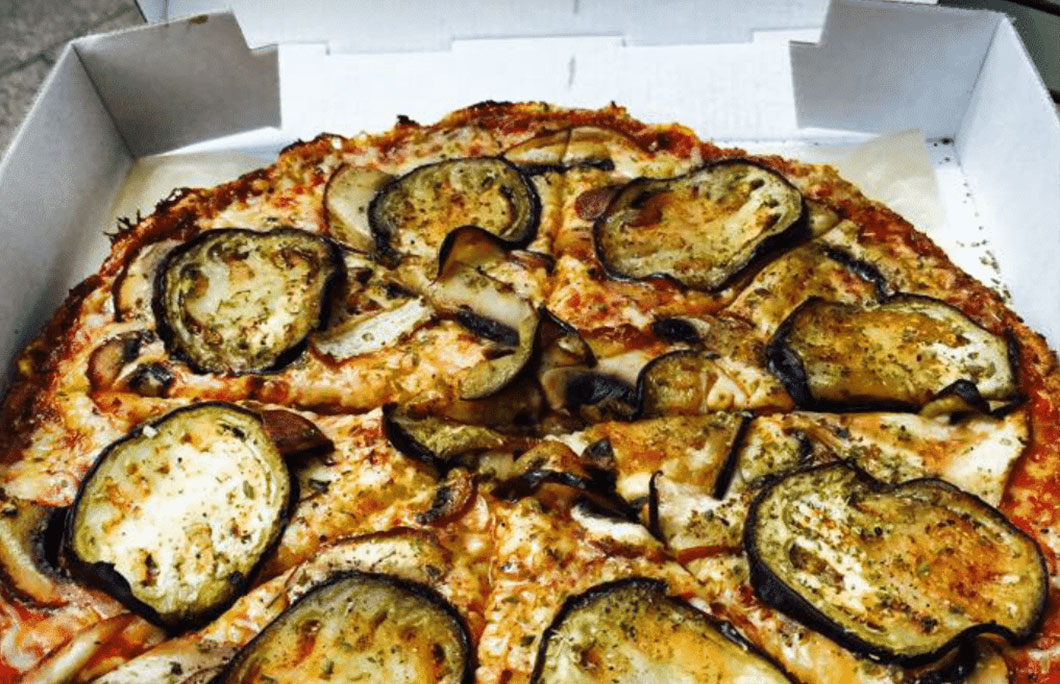 15. Zodiac – Essen
Zodiac is a super cosy little room with plants hanging from the ceiling, and where they staff always make you feel welcome.
You can order one of their own pizzas, or choose from a huge long list of ingredients to make your own. Either way, you'll be feasting on a delicious pizza here.
---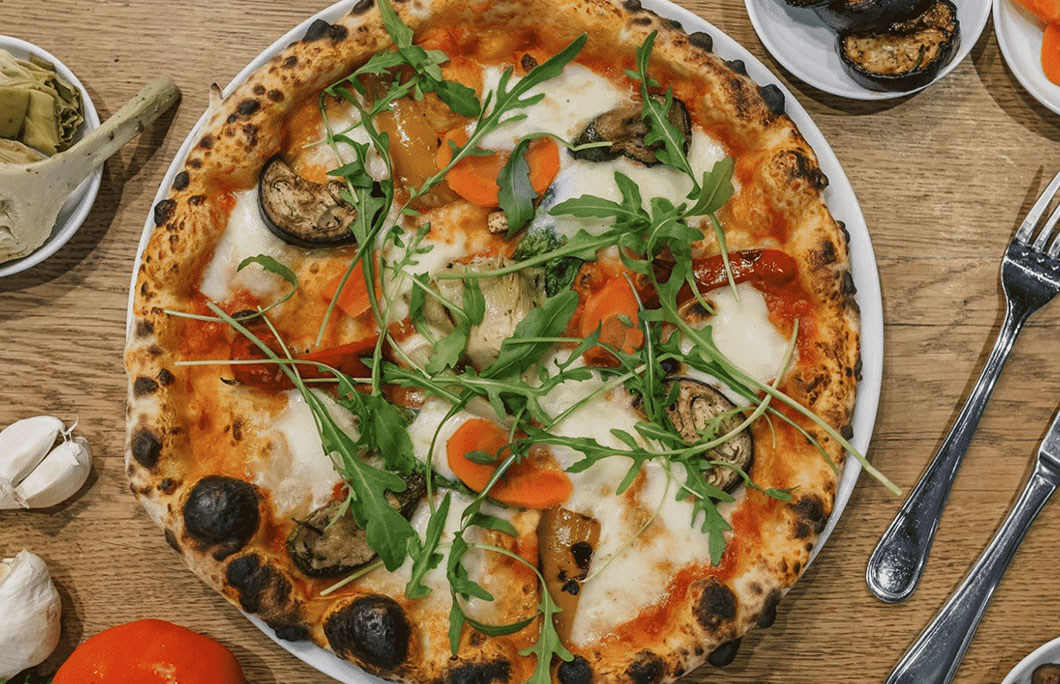 16. Francesca & Fratelli E-Damm – Hannover
They own several restaurants, which are popular in the area with locals seeking genuine traditional Italian food. Their pastas and meat dishes are great but the pizzas are even better.
Perfectly charred crusts and inventive fresh toppings are what set this pizza apart from others.
---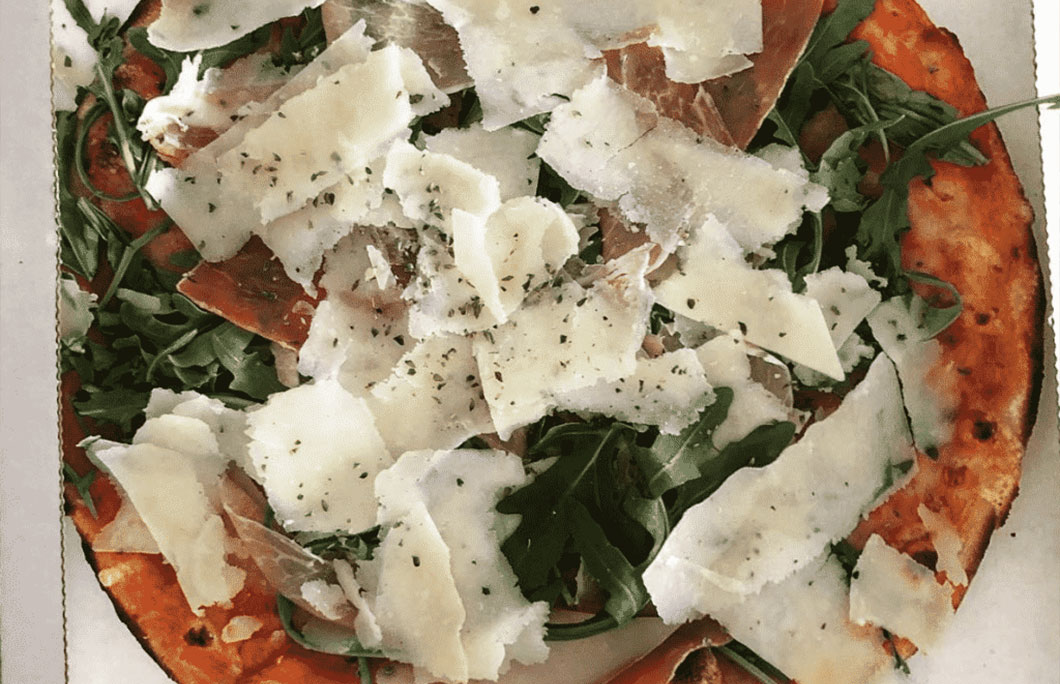 17. Pizzeria da Gino – Dusseldorf
Pizzeria da Gino is a hidden little jewel of a restaurant, just outside the city centre. It's a cosy place with lots of delicious Italian dishes on the menu, but the pizza is a real highlight.
Fluffy crusts and a wholegrain base option make it extra tasty.
---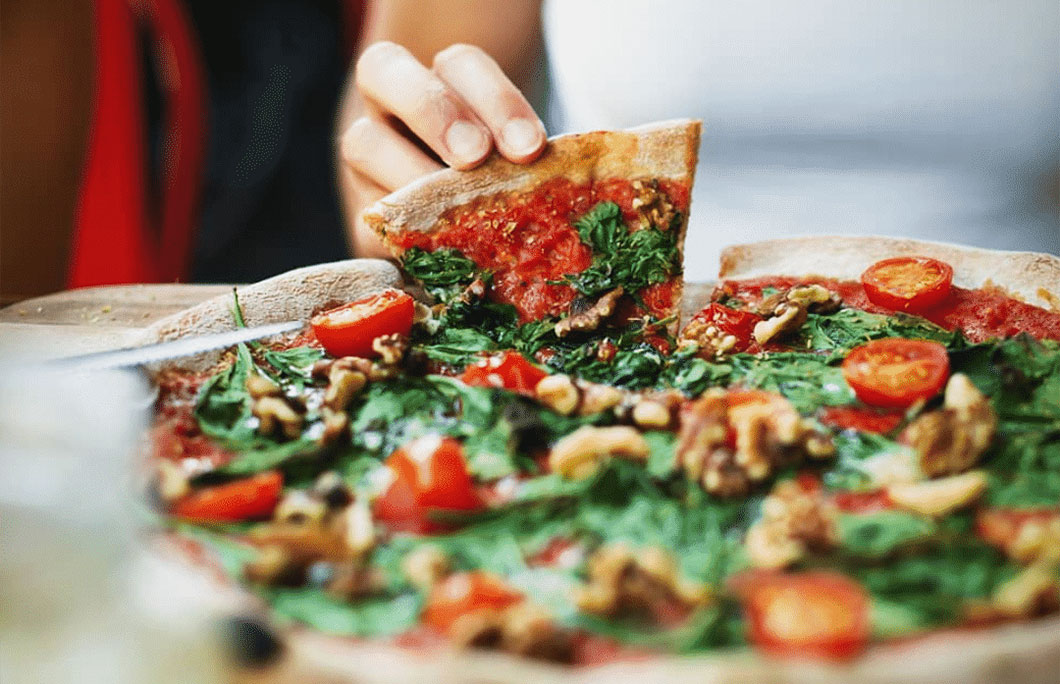 18. NeoNeo – Cologne
A small chain that are redefining what people think is good pizza in Cologne. Their toppings are wonderfully imaginative and seriously well sourced.
Washed down with a glass of beer or wine while in the company of good friends, this is as good as German pizza gets. An epic meal, and easily one of the tastiest pizzas in Germany.
---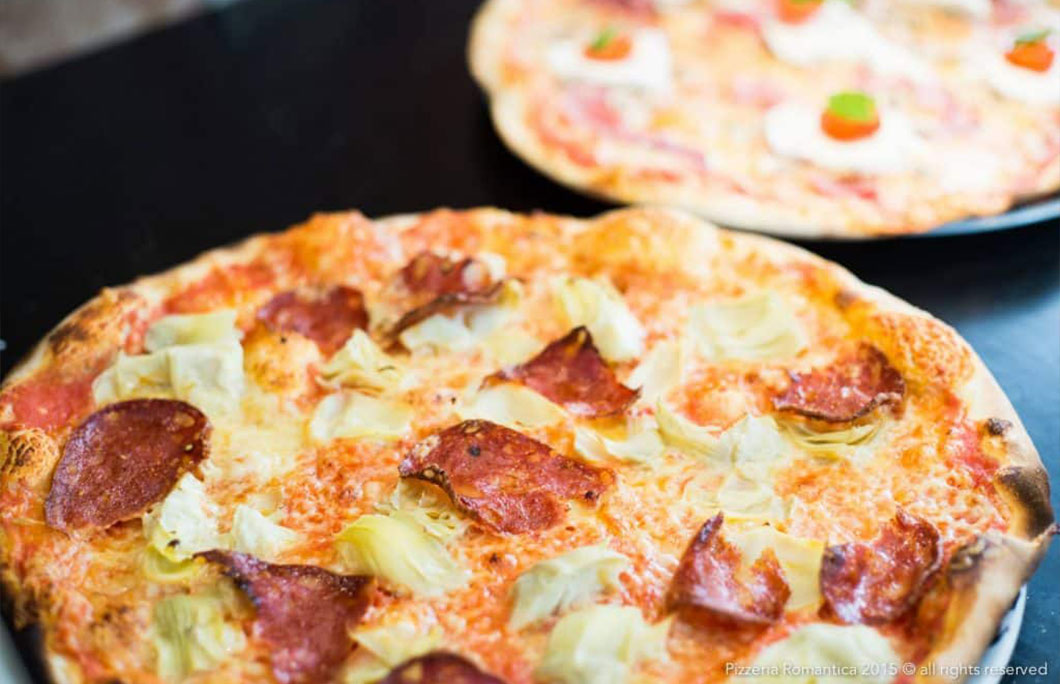 19. Pizzeria Romantica – Dusseldorf
Pizzeria Romantica is a beautiful spot owned by a family from Palermo, Italy, who are third-generation bakers. So they really know a thing or two about great dough. The Four Cheese pizza is super: it has Gouda, mozzarella, sheep cheese and gorgonzola.
---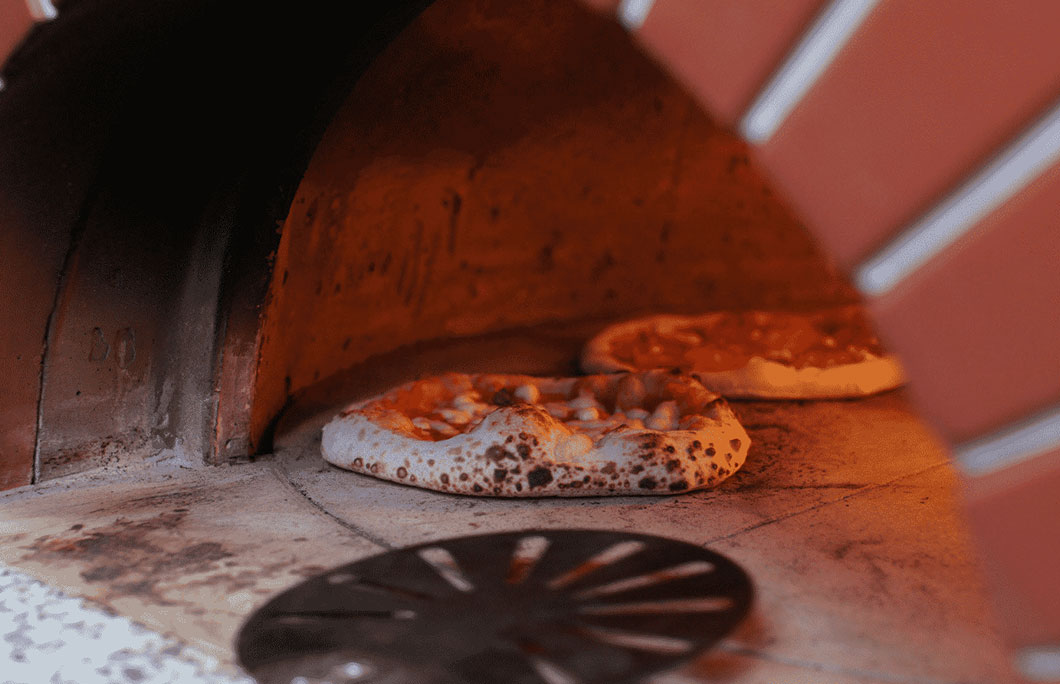 20. L´Artista Pizza Napoletana – Stuttgart
From the moment you walk in here and smell the wood-burning oven you know you are in for a serious pizza treat.
They keep things as traditional as possible, including importing and sourcing only the freshest and best Italian ingredients. Every single mouthful tastes like heaven.
---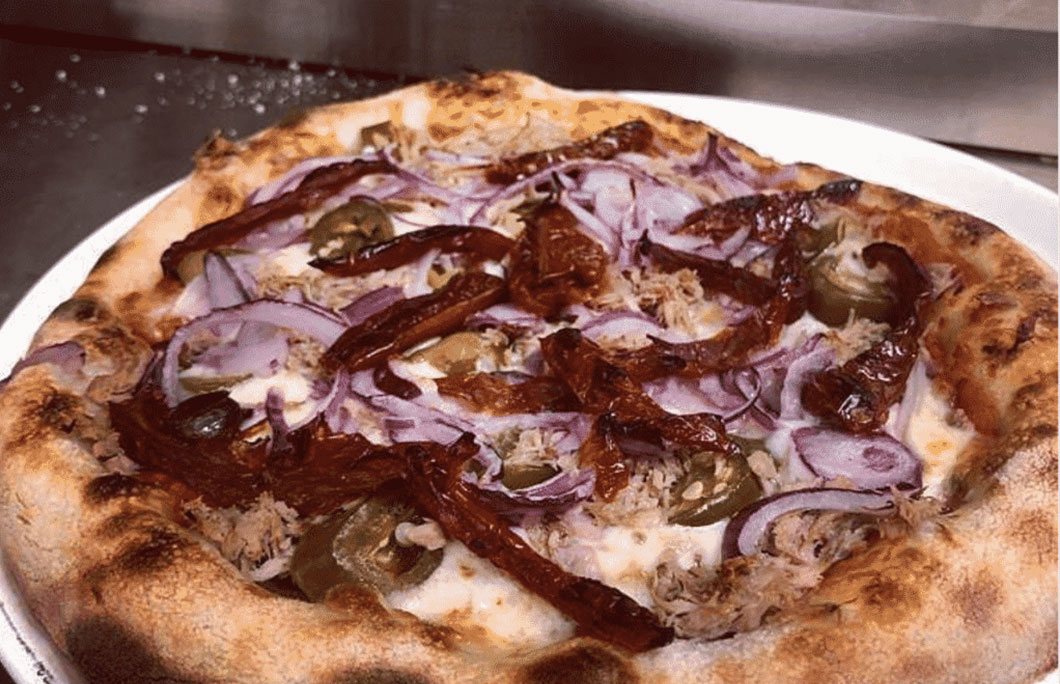 21. Slim Jim's – Hamburg
Slim Jim's is one of the best pizzas in Hamburg, no doubt about it. If you love customising your pizza then this is the place for you. Pick every ingredient you want on it – there's even vegan cheese.
The vibe in here is always buzzing, making it a great place to start off your night.
---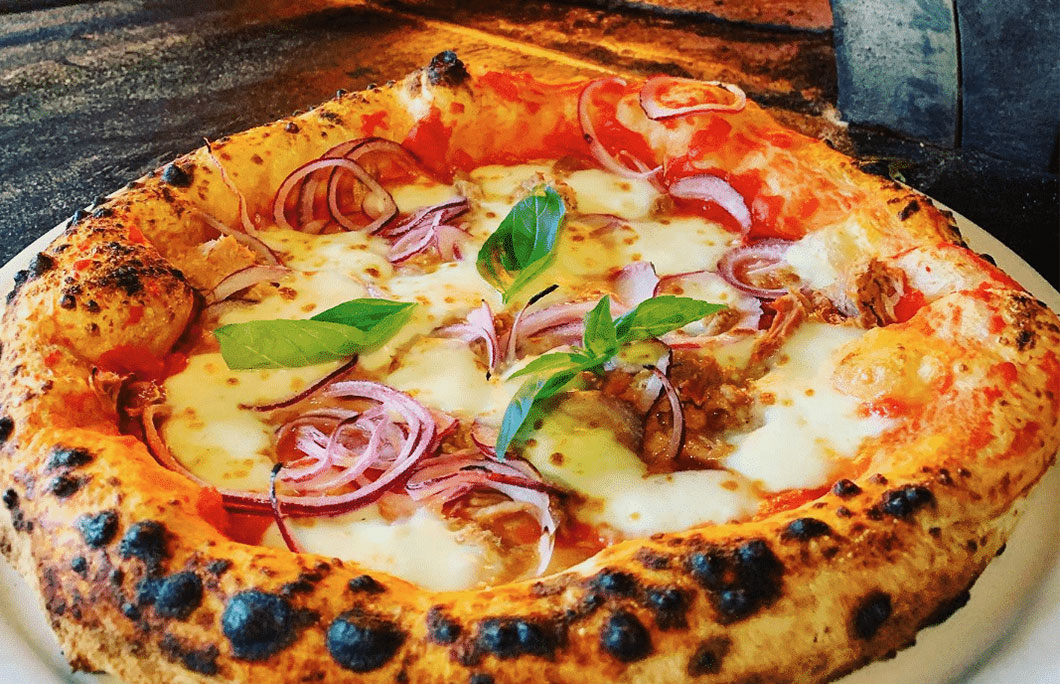 22. Pizzeria LAMMBOCK – Nuremburg
One you've eaten here once you may not be able to look at another pizza in the same way again. Their pizzas are traditional, but their toppings are exciting and keep things inventive.
Sitting on the terrace with one of their pizzas and a glass of beer is as good as it gets in life.
---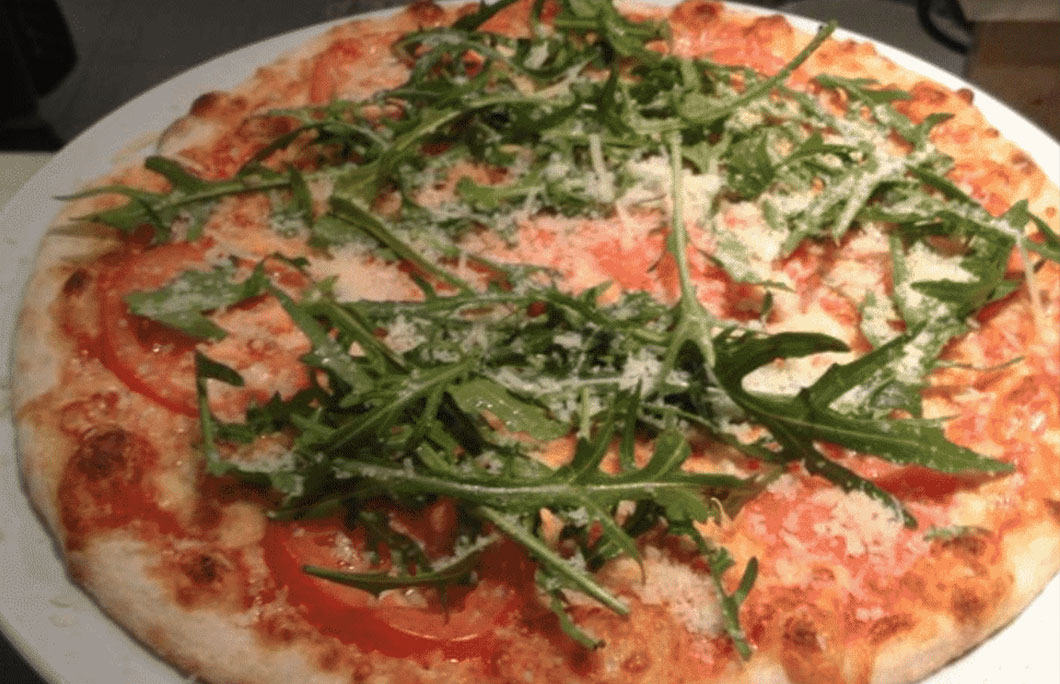 23. Bella Italia – Dresden
Bella Italia is a classic place to come for a good family day out, or to party with friends over some quality Italian food in the evening.
Their portions are large and the menu extensive, but do try and focus on choosing the pizza. It's a decision you won't regret when looking for the best pizzas in Germany.
---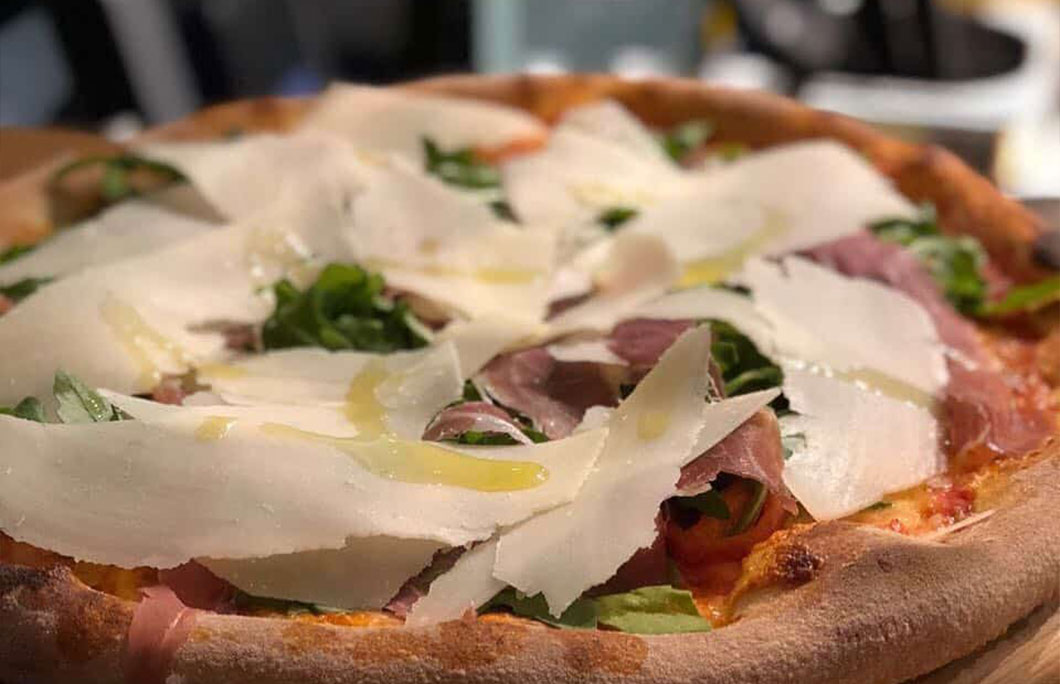 24. Al Volo Pizzeria – Hamburg
Al Volo is a little piece of Southern Italy in Hamburg. They use seasonal ingredients to make special pizzas (right now it's asparagus season!) and the crusts are perfectly chewy. Pizza toppings include creamy truffle cheese.
Our top pick? The signature Pizza Zola, with gorgonzola, pear and walnuts.
---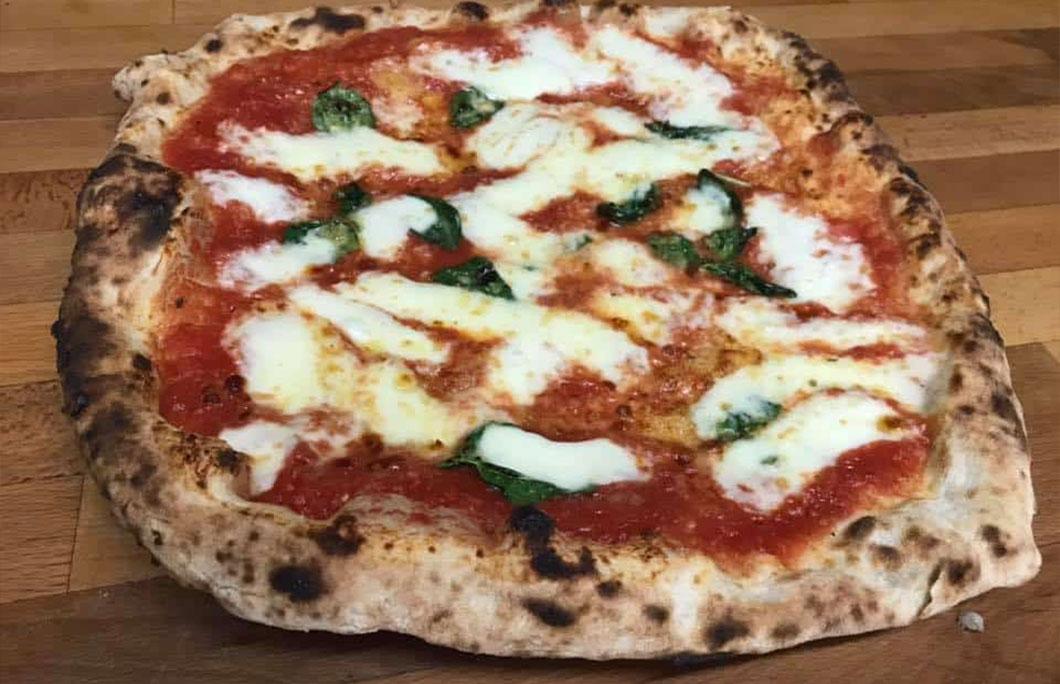 25. Rossofuoco Pizzeria – Erlangen
If you love truly authentic Neapolitan-style pizzas, then this is one place to put on your pizza wish list. The dough here is beautifully light, with a saucy centre and simple, Italian toppings.
One of the must-try pizzas in Germany.
Want to feast on even more carbs? Check out the 25 Best Burgers in Germany here.
---