The 25 Best Coffee Shops In Belgium
While Belgium has long been known for its craft beers, the country has been brewing up something else just as good – coffee beans roasted by experts who are pushing a third-wave coffee movement to the fore.
From bigger cities such as Brussels or Ghent to charming towns along the coast, there's an exciting amount of great coffee shops to get a cuppa in. We've searched high and low for the country's very best coffee shops, and here they are.
Tiny espresso bars, old school cafes and hip new roasters. Belgium has it all.
Best coffee shops in Belgium, How do these rankings work?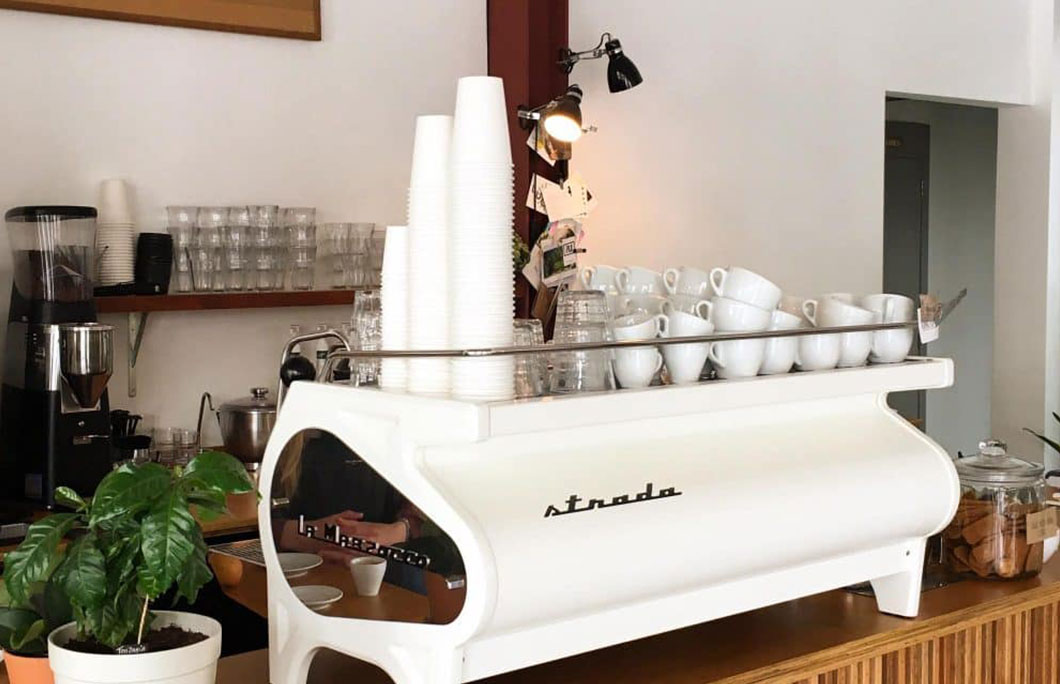 1. Kolonel Coffee Roastery – Antwerp
Founded in 2011, they have full quality control over the entire process of their store, from bean to cup. They also make a large selection of quality teas and lemonades using their own homemade syrups – something for everybody here.
Ever since starting its own independent roastery in 2016, Kolonel Coffee has been importing quality beans from all over the world, manually roasting the beans with a Probat coffee roaster.
---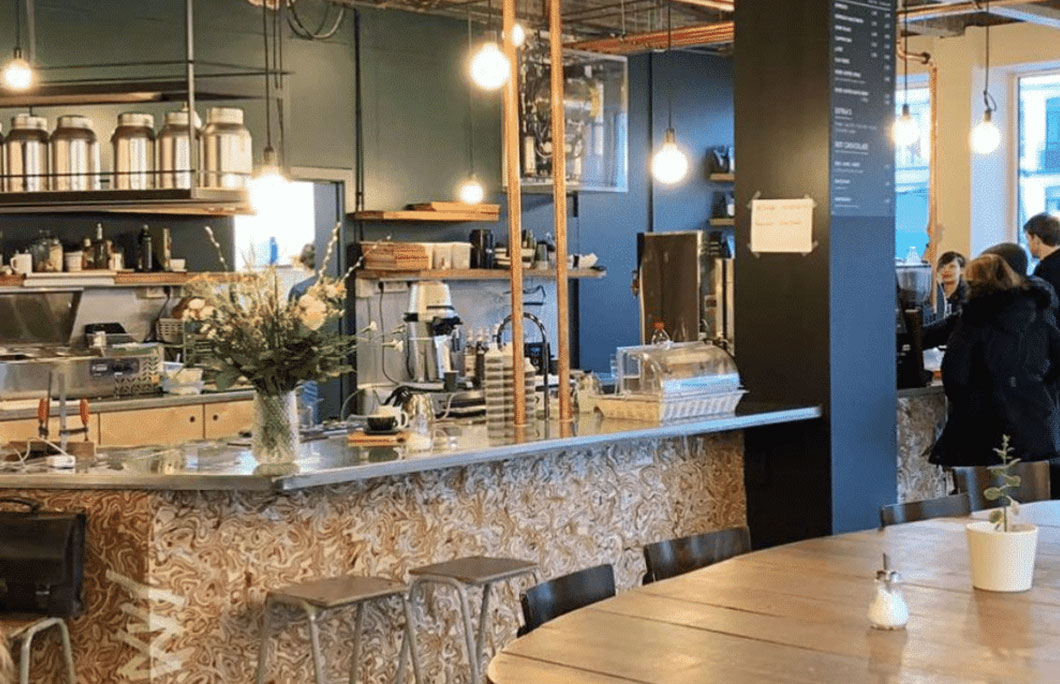 2. Or Espresso – Brussels
Or Espresso roast their own coffee and are distributors – they even have a school teaching baristas. So it's safe to say that they know what they're talking about and serve some of the best Brussels coffee in several locations around the city.
---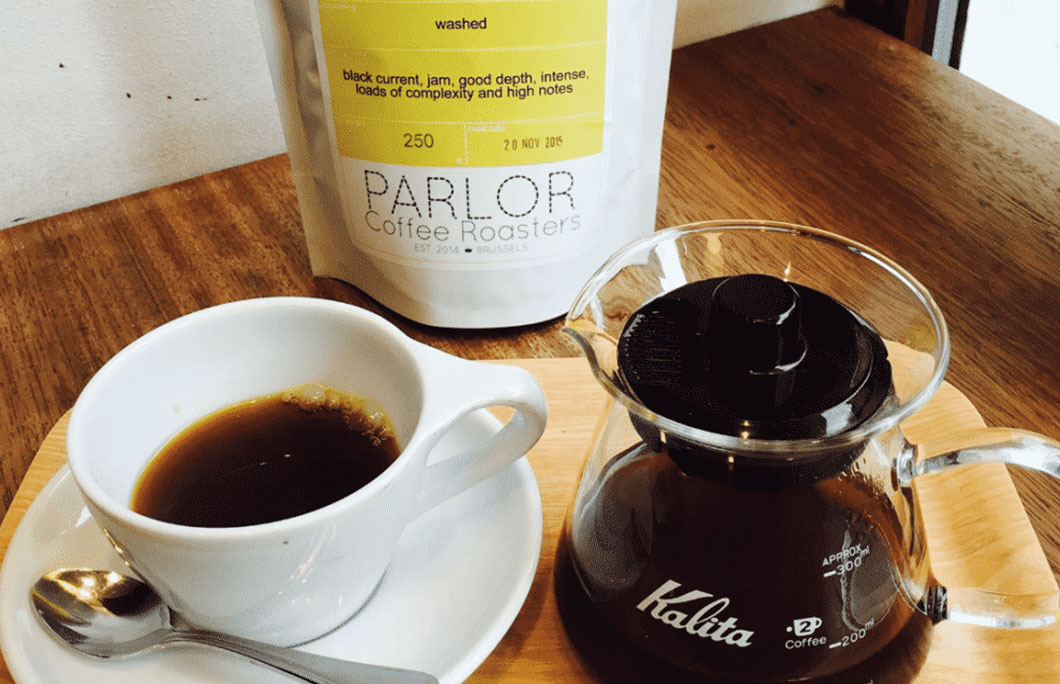 3. Brussels Parlor Coffee Roasters – Brussels
You'll find this coffee store in the Saint-Gilles area of Brussels – these guys really are setting the tempo when it comes to raising the bar for coffee in the city. They buy and house roast the world's finest coffees from small and passionate producers, and also stock a great range of coffee brewing equipment in store.
---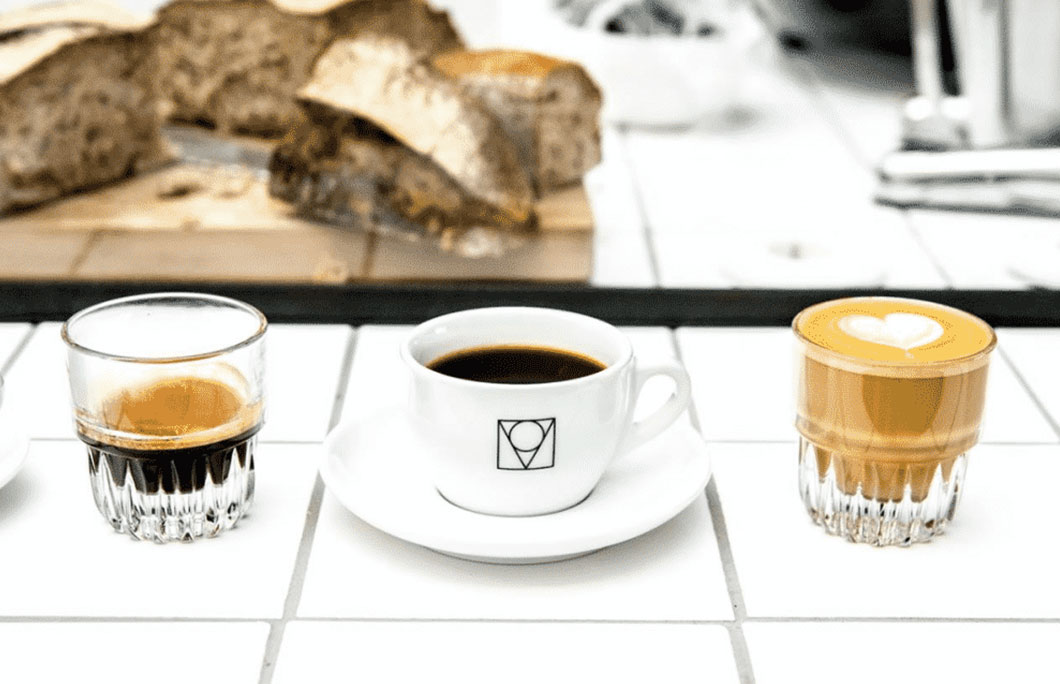 4. Mok – Leuven
You'll find Mok in Leuven, a small town outside Brussels, as well as in Brussels city itself, where they source and roast all their coffee themselves to ensure the highest standards. Mok is shining the light in terms of leading the coffee revolution that has been sweeping Belgium in recent years.
---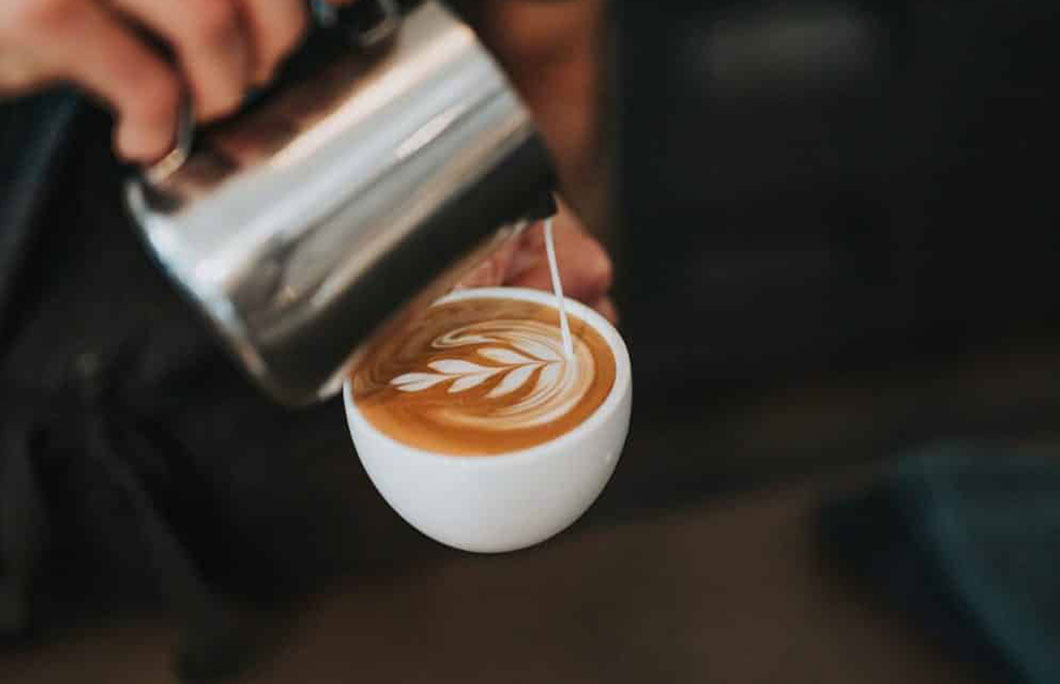 5. Cafuné – Bruges
Cafuné is a small specialty coffee bar & micro roastery right in the centre of Bruges. True coffee champions, they work only with small batches of specialty coffees, fresh and in season, from sustainable and traceable sources.
So you can taste different micro roasters in Europe that they roast themselves and brew on their La Marzocco PB80. Be sure to get a delicious, flaky pastry to go with it.
---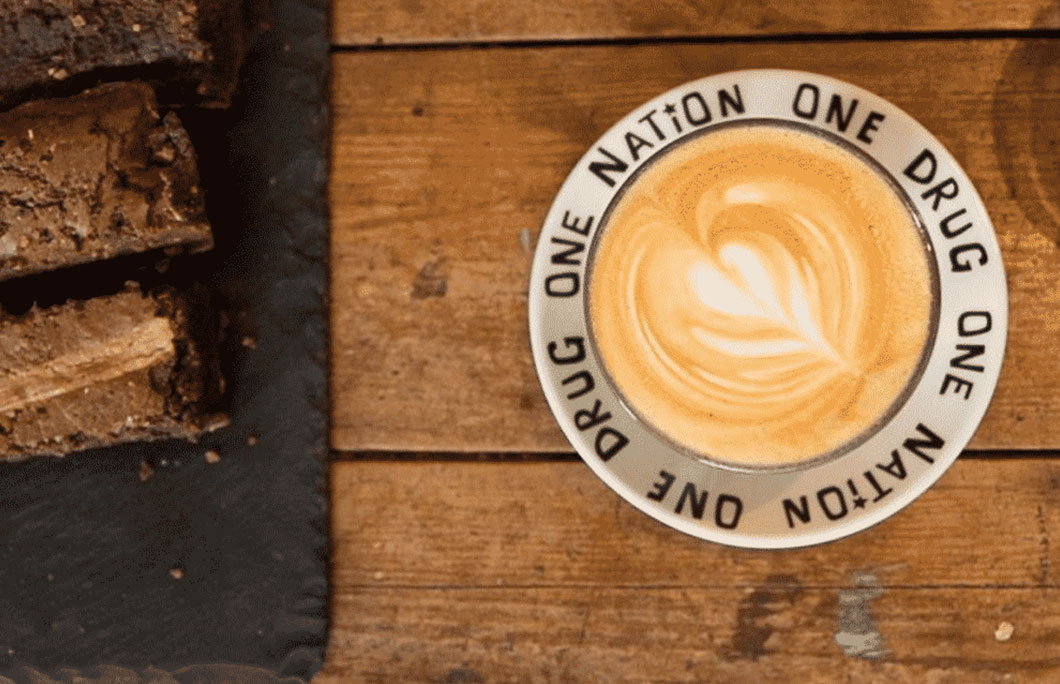 6. Caffènation – Antwerp
With two locations in Antwerp, the superb coffee here comes freshly roasted not far from Caffènation's location, in their very own roastery. This is a real staple of Antwerp's coffee scene and has been going strong for 15 years, constantly one step ahead with their artisan coffee philosophy. "One drug. One Nation. One Caffènation."
---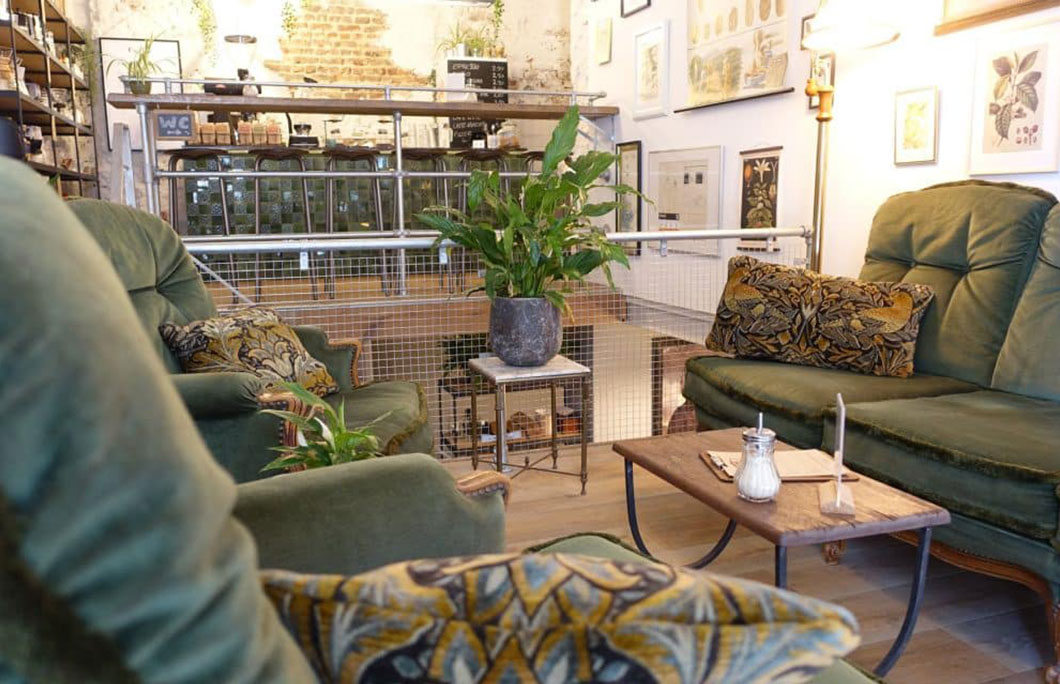 7. Kaffie Ypres Coffee Roasters – Ypres
Kaffie serves up freshly roasted, small batch specialty coffee right in the historic heart of Ypres that's as good as any you'd find in a global city. They only roast small quantities for optimum control and freshness and really care about the environment: 100% renewable energy powers the coffee bar and the takeaway cups (and lids!) are biodegradable.
---
8. Fika Coffee – Brussels
A lovely Swedish coffee shop. You'll struggle to find a seat in the narrow space, but the coffee is just as good to go, or there is a perfect bench outside for watching the world go by. The coffee is Scandinavian in style, so no fuss, and simply perfect.
---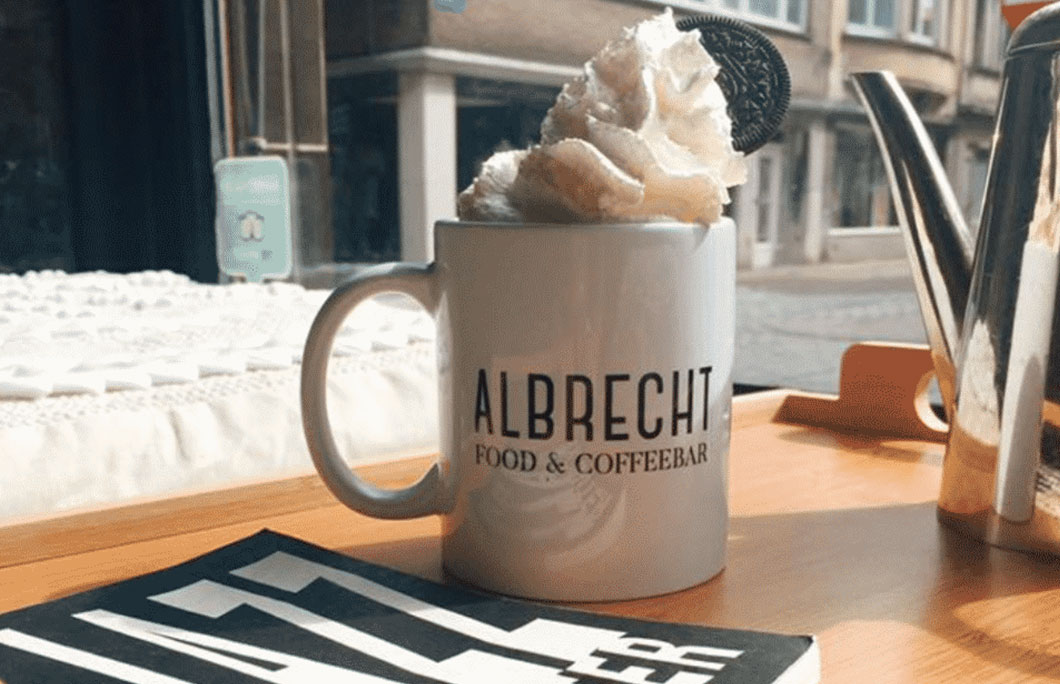 9. Albrecht – Ostend
Albrecht is the place to be in Ostend for a fantastic breakfast, crazy 'over-the-top' drinks and amazingly tasty cakes and pies. Their drinks menu in an Instagrammable dream, with vibrant Unicorn Milks and special lattes. While the French Press coffee is pure quality, order the Albrecht Coffee; a rich latte with chocolate sauce and cream.
---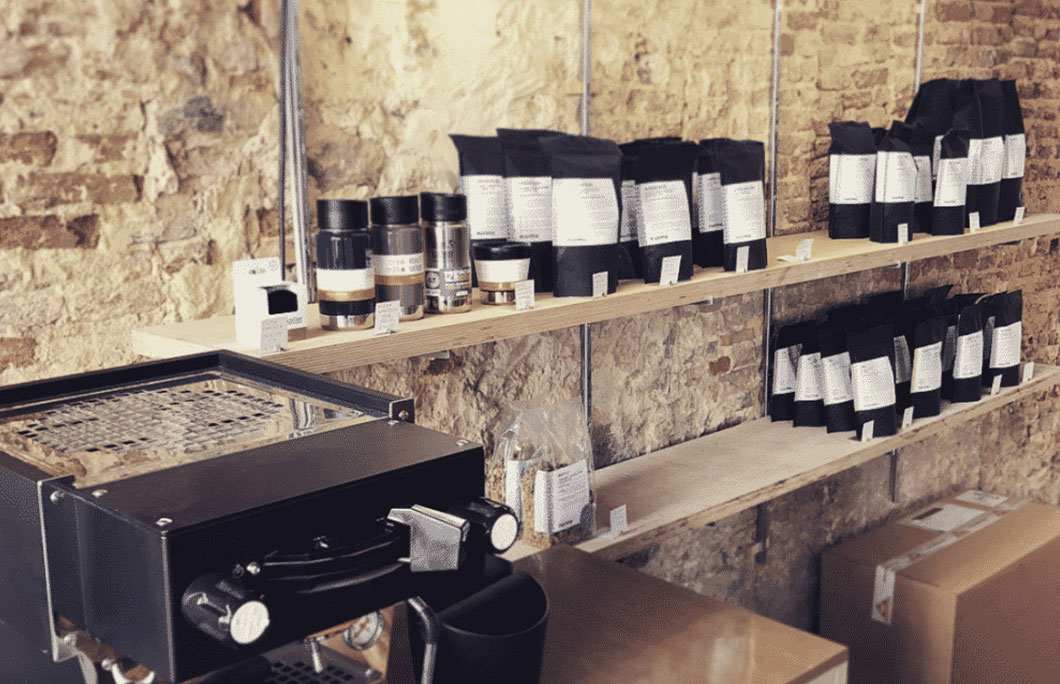 10. Normo – Antwerp
With a beautiful La Marzocco in pride of place on the counter, you instantly know that you will get a great cup of coffee at this hip micro roastery. They roast their coffee in their own roaster in Borgerhout, on a state of the art Loring Smartroaster. The atmosphere is friendly and relaxed, so it's a great place to chill.
---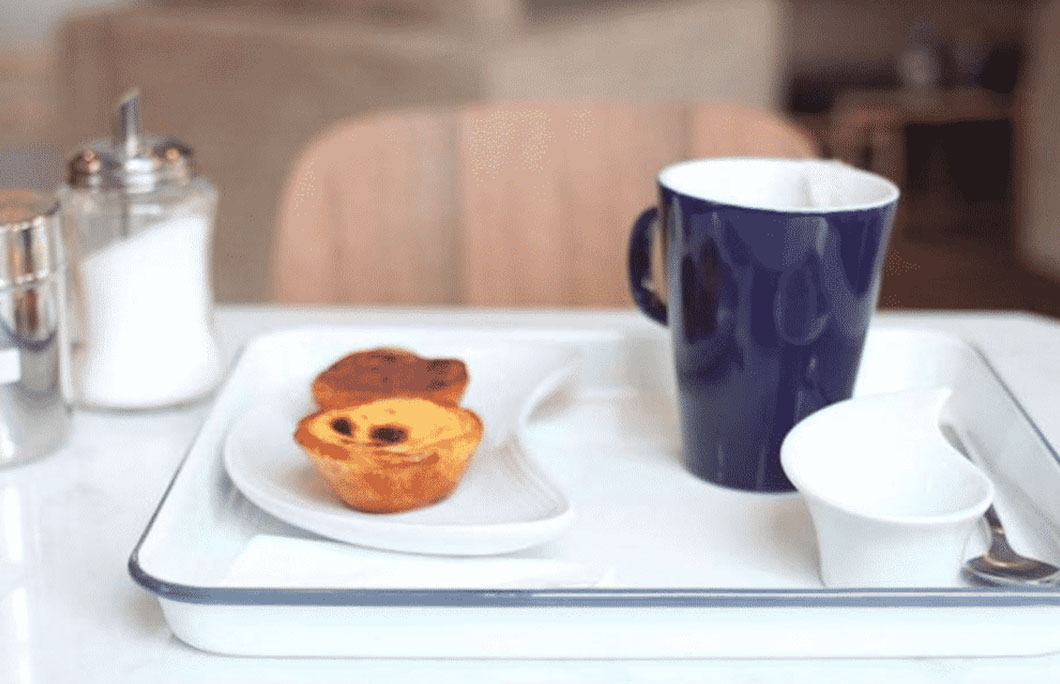 11. Forcado Pastelaria – Brussels
Brilliant coffee here that comes with Portuguese passion flowing through everything. It's technically a bakery with a tasting room, and the coffee is super fresh. You simply have to have one of their little custard cream cakes on the side, or a pasteis with lemon, chocolate, or speculoos.
---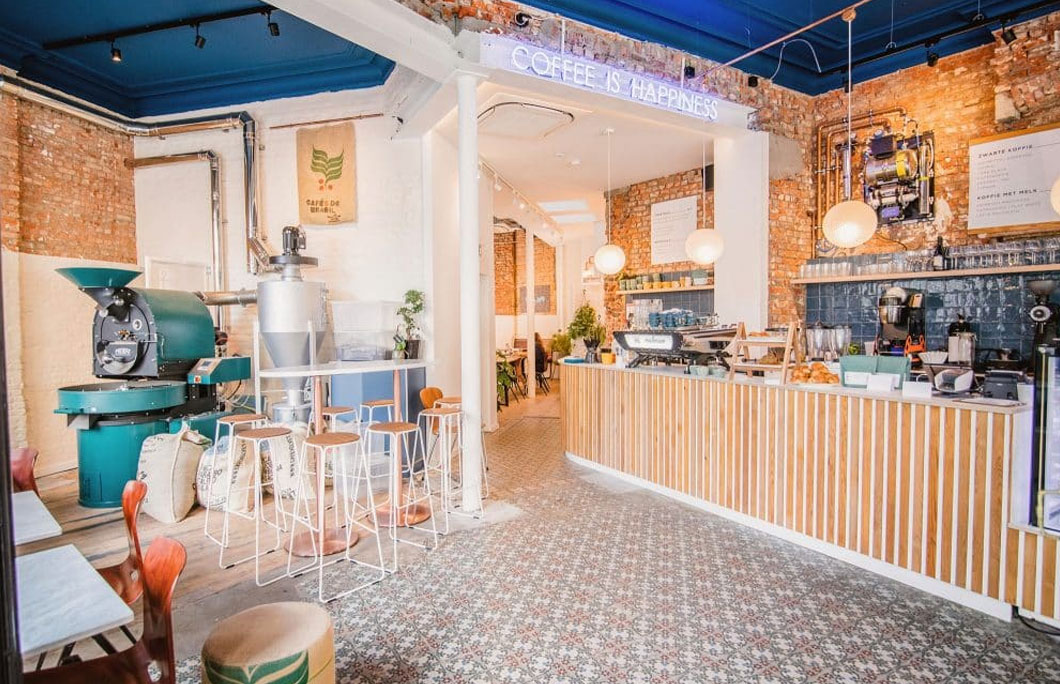 12. Madmum Coffee Roasters – Leuven
Owner of this new-ish coffee store Pieter Claes believes in setting up as short of a supply chain as possible, so he has direct contact with his coffee farmer in Columbia instead of going through a major supplier. You can have coffee any way you want it – from filter or chemex to syphon or cold brew.
---
13. Melbourne Coffee – Mechelen
For the best coffee in Mechelen, make your way to the train station, between platform 8 and 9. The coffee here is simply outstanding, with strong espresso and frothy lattes. The perfect spot to take a breather before your morning commute. There's also a location in Antwerp, at Berchem Station.
---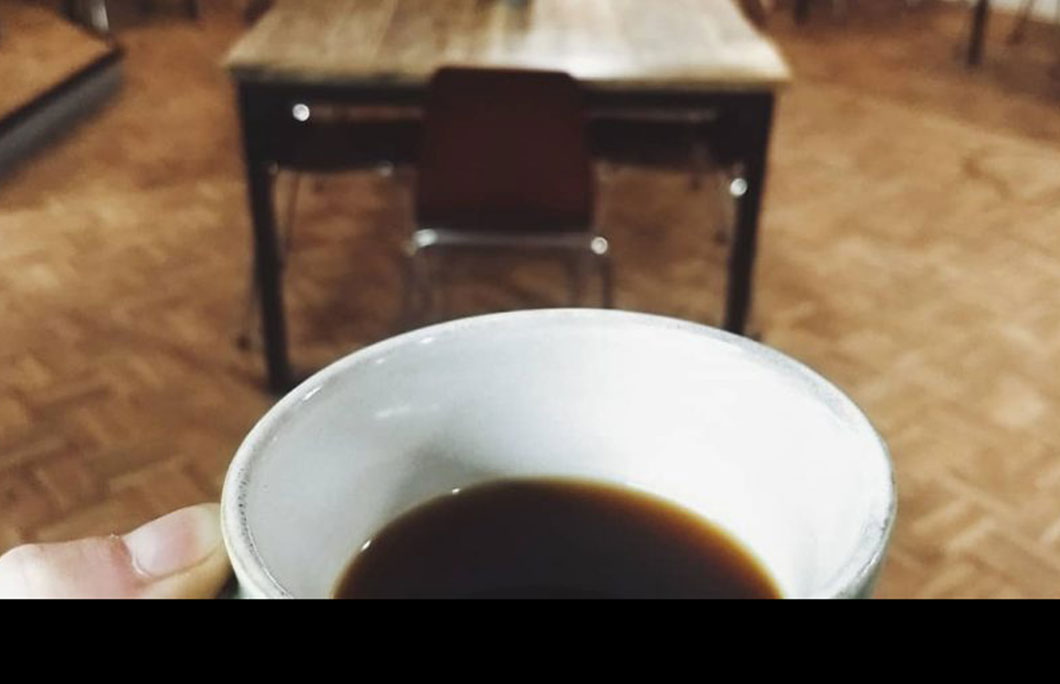 14. WAY – Ghent
This industrial style coffee joint roasts its own beans and also brews kefir lemonades, kombuchas and – when the sun is shining – iced teas and cold brew coffee.
From the cupping tables of their trading partners, through the hands of their own roaster, all the way into your cup of freshly brewed coffee, WAY are passionate about every step.
---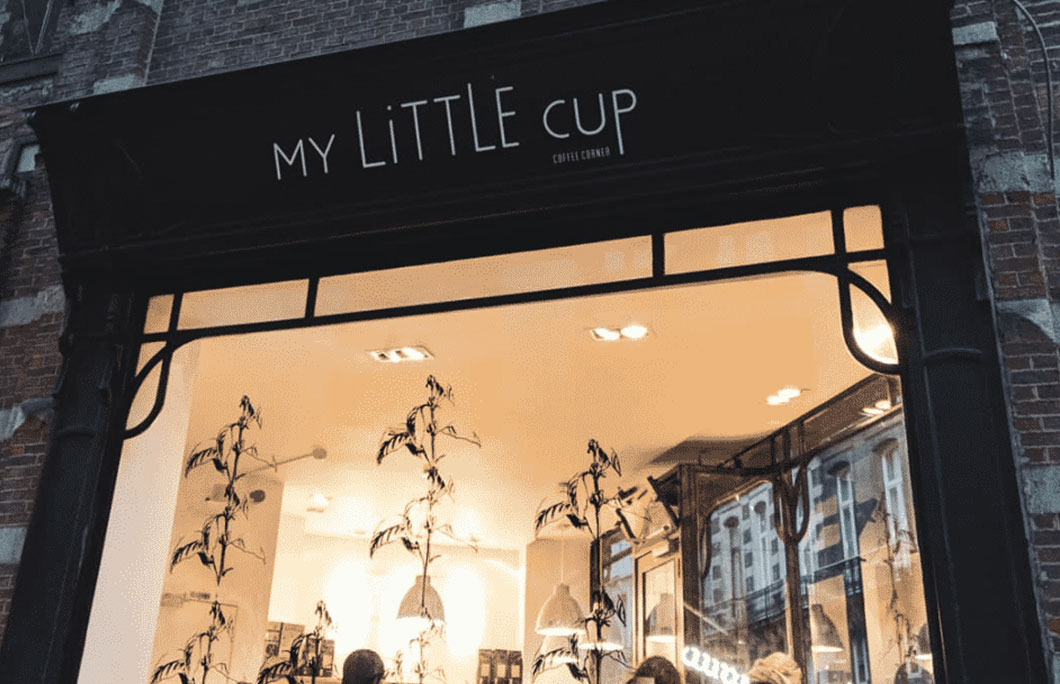 15. My Little Cup – Brussels
This corner cafe with its huge floor to ceiling windows is the perfect place to have one of their delicious brews and watch the city go by. They brew up beans from independent roasteries, both local and afar, and regularly rotate the selection of beans.
---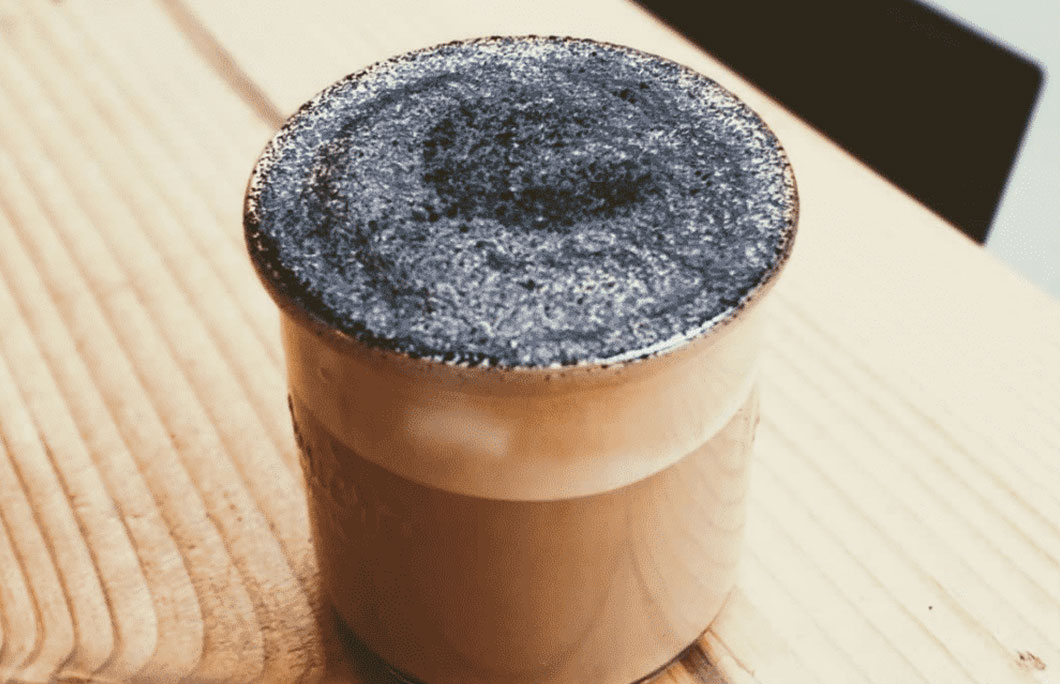 16. Addict Coffee – Liège
Addict Coffee isn't the best known coffee store, in fact it's pretty much a little secret, and that's why it's so good. In the Rue du Méry, it's ran by a lovely Moroccan man who merges Melbourne-inspired coffee with rich, Turkish brews. Be sure to order the black latte with charcoal flakes.
---
17. Viggo's Coffee Bar – Antwerp
Viggo's is a funky Berlin-style coffee bar on a busy square in Antwerpen-Noord that's a lovely place to spend an afternoon. The coffee comes from artisan roasters from across the world, such as The Barn, Koppi Fine Roasters and 4 Square Mile. If you've already hit your daily caffeine limit, pop in for fresh baked cookies and milk.
---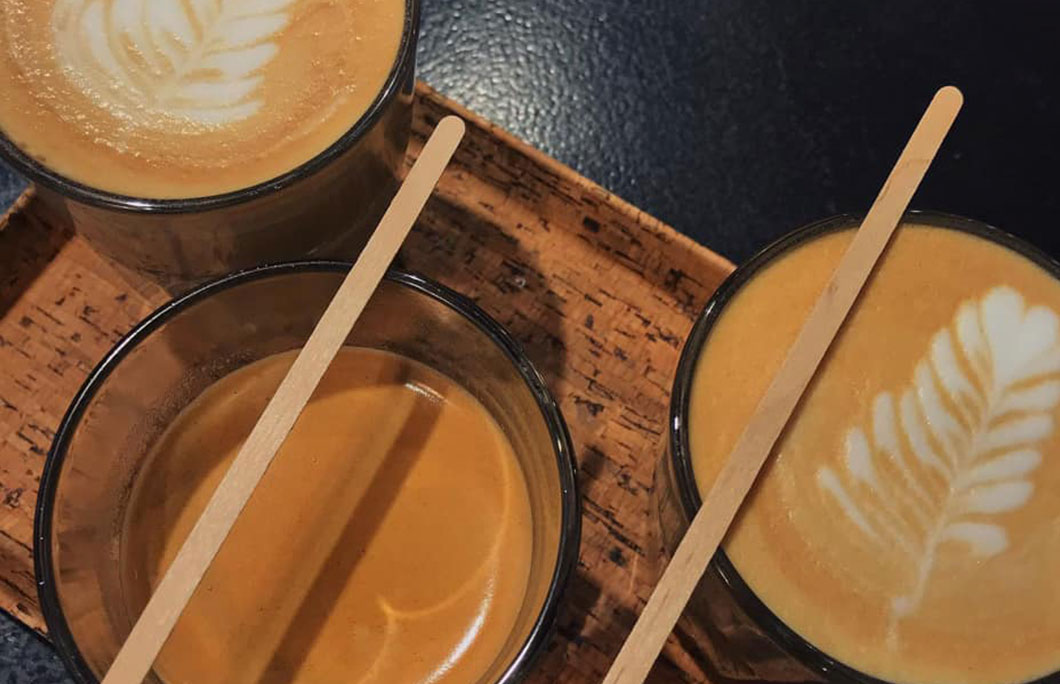 18. Aksum Coffee – Brussels
A focus on Ethiopian beans with an African vibe and decor brings a great buzz to this lively spot in the Galerie Du Roi. The coffee is all organically grown and made from single origin beans, and you can also try Senegalese herbal teas, healthy baobab drinks, or soft drinks from Côte d'Ivoire.
---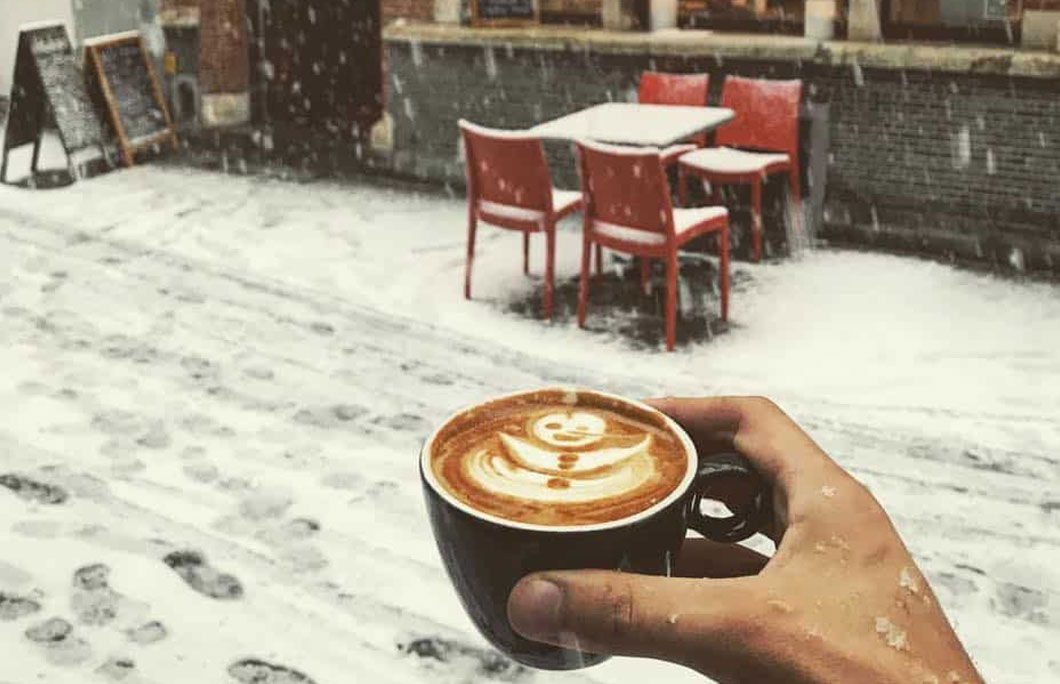 19. Li O Lait – Bruges
Li O Lait is a paradise for coffee-lovers who know their filter-coffee from their espresso and their latte from their cappuccino. The cosy cafe is a comforting spot to hang out in during the cold winter, with cute tables outside for sunshine. As well as beans from Belgian roaster OR, they also do great hot chocolates.
---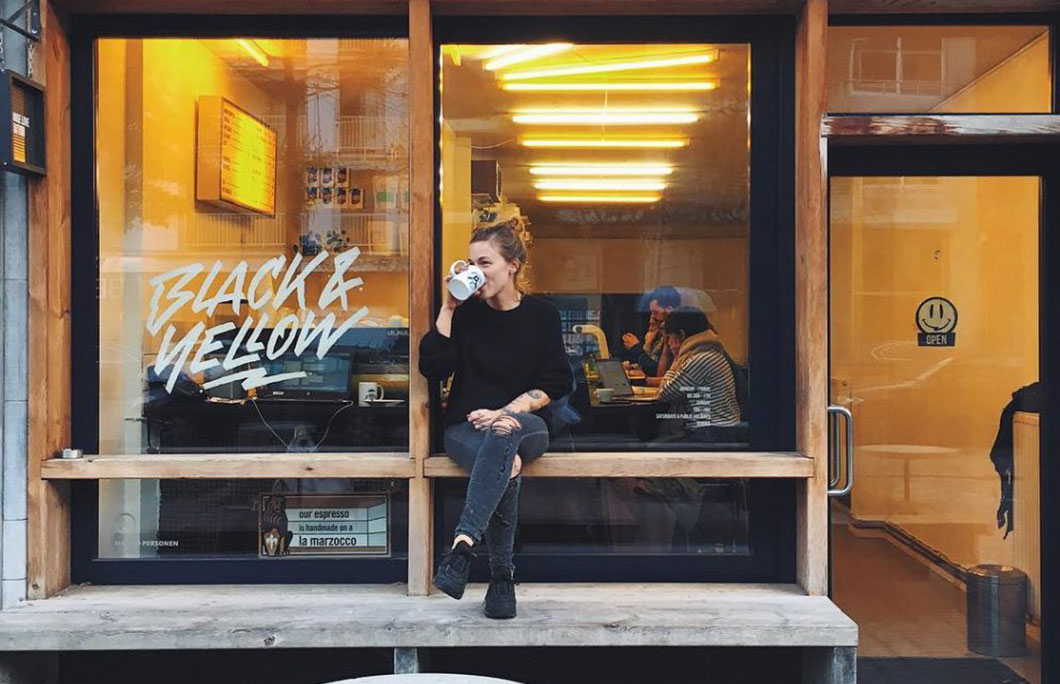 20. Black & Yellow Coffee Bar – Antwerp
Joke, formerly a barista at Caffénation, opened this absolutely banging coffee shop on sun-drenched Eilandje, which has major hip hop vibes (Joke is also a DJ) and specialty coffee. There's MOK roaster coffee beans, tasty soft-serve ices for summer and the must-try black lemonade.
---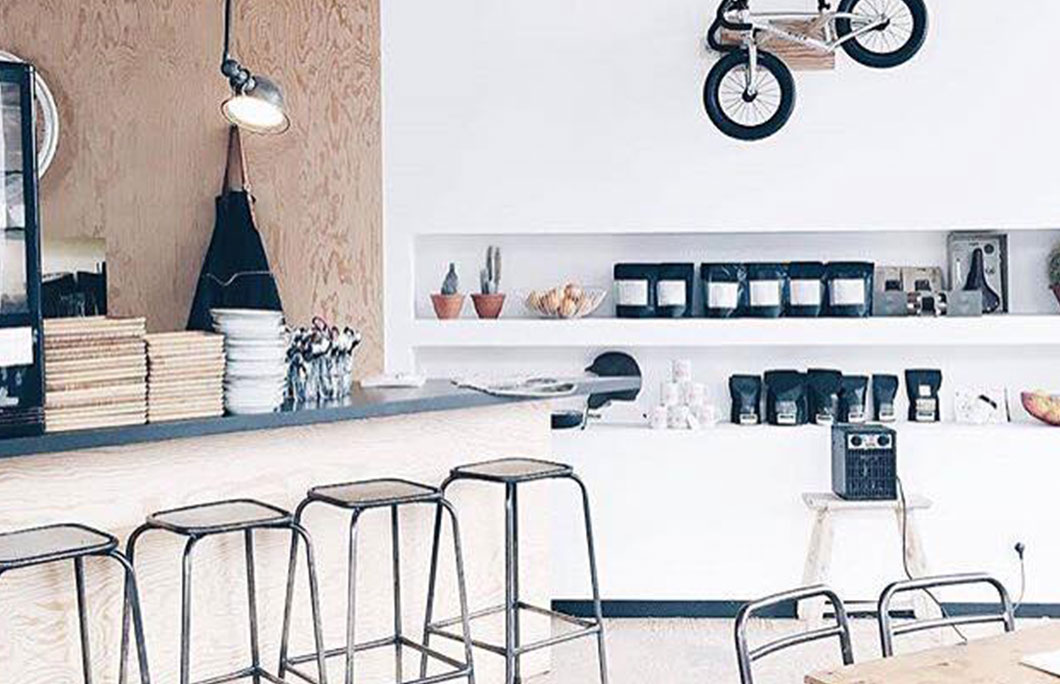 21. Bar Bidon – Ghent
Bar Bidon is a fun coffee store where the owners' love of coffee and bicycles has combined into one unique space. Their range of coffee beans comes from all over the globe, which you can have slow roasted V60 style or as espresso coffee. Plus, it's right by the canal so you can sip your coffee with scenic views.
---
22. I Love Coffee – Bruges
I Love Coffee has a distinctive rock 'n' roll vibe mixed with Spanish tunes and of course, seriously good coffee. As well as making their own tasty homemade muffins and other treats, I Love Coffee also roasts its own beans. Chat to the owner who sums up the name perfectly – he really does love coffee.
---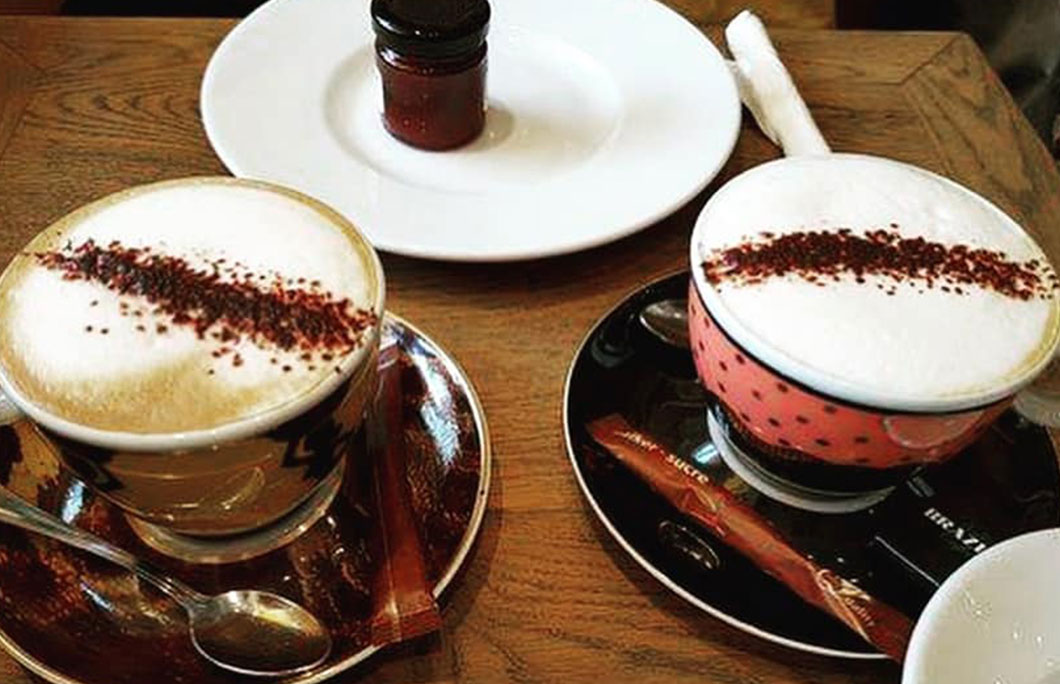 23. Brazila – Knokke-Heist
Brazila is a cosy coffee shop in Knokke-Heist, on the scenic Belgian coastline. They roast all their coffee and have a tempting range of sweet treats. They sell all their coffee beans in store, and what's more, you can choose whether you want to take home coffee beans or have them ground on the spot.
---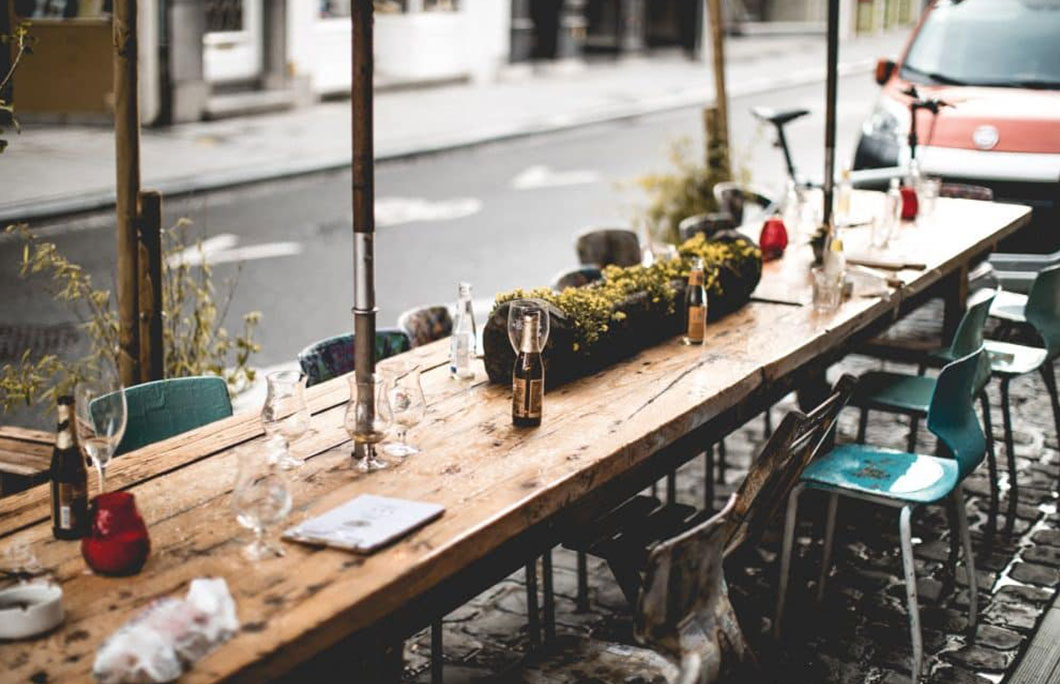 24. deDingen – Kortrijk
deDingen is a great speciality coffee store that wouldn't be out of place in any capital city.
While inside is cute, outside is even better, with a wooden dining table and cosy armchairs out front. You'll soon be a lifetime fan – once you've come more than a few times, the friendly staff will just place your regular order in front of you as soon as you arrive.
---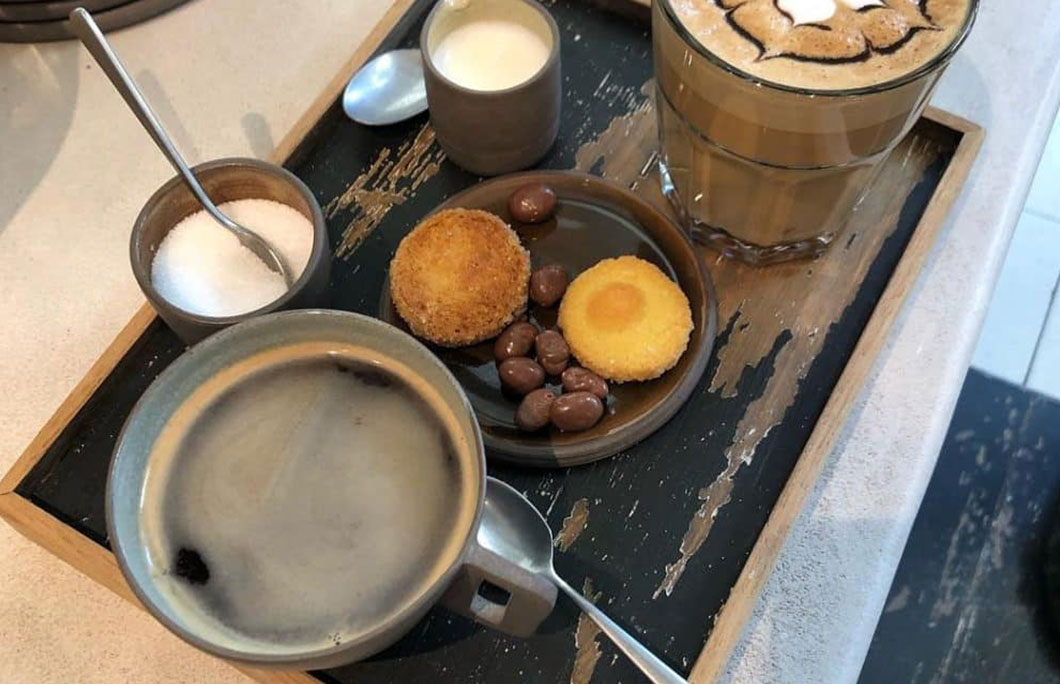 25. Morris Coffee & Crafts – Ruddervoorde
Morris Coffee & Crafts is little bit off the beaten track, but is well worth seeking out for its homebaked goods, crafts and delicious artisan coffee. As well as OR coffee, they also have another specialty blend; the coffee is lightly roasted, it retains all its aroma's and subtle flavors.
Have a browse at the lovely craftworks and art for sale and maybe take home some freshly roasted packs of OR-coffee, or a box of Ann Vansteenkiste's tea.
Need another excuse to go to Belgium? See the 21 reasons why you absolutely have to visit Brussels here.
---