The Things You Should Know About Kyrgyzstan
Part of the Soviet Union until 1991, Kyrgyzstan boasts incredible natural beauty, with its unspoilt mountainscapes, vast glaciers and pristine lakes. Its history dates back over a thousand years too, increasingly influenced by China, Iran and the Middle East as it became a crucial part of the Silk Road route. Centuries-old traditions and a semi-nomadic way of life are still going strong here, and despite gaining popularity as a climbing destination, there's still not much tourism infrastructure here. We'll wager there's quite a bit you don't know about this fascinating country but, fear not, we've rounded up some of the most interesting facts about Kyrgyzstan to lend a helping hand.
If you are planning a trip to Kyrgyzstan, Here are 7 interesting facts about Kyrgyzstan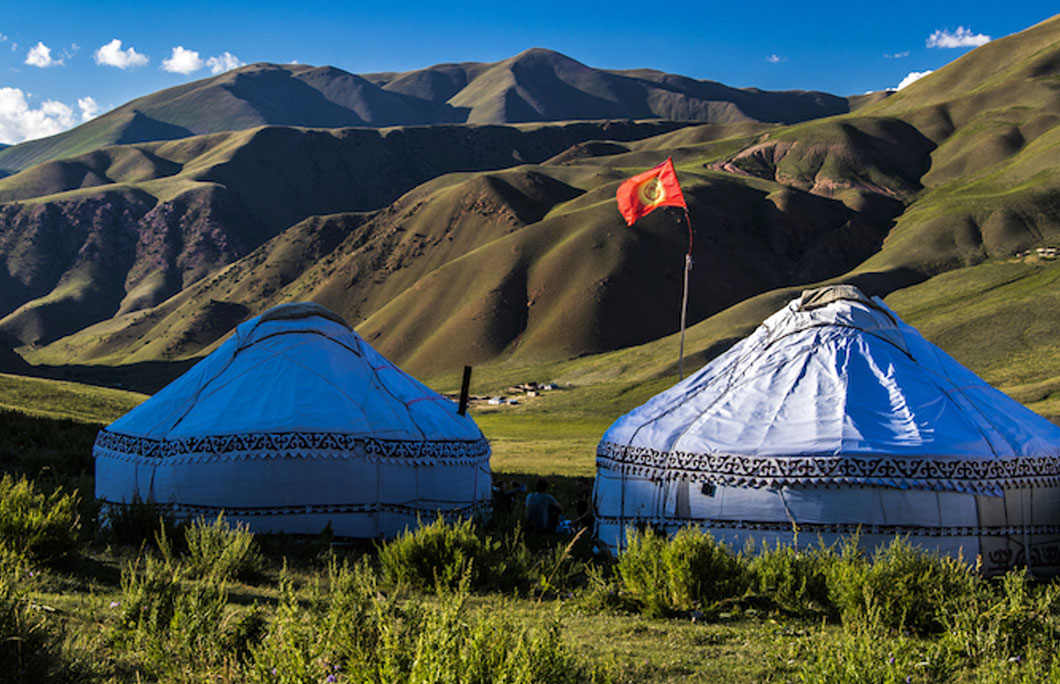 1. It's one of the world's least crowded countries
Just over five and a half million people live in Krygyzstan, which is around 200,000 square kilometres. That's just 29.5 residents for each square kilometre of land in Kyrgyzstan. Plus, unlike other sparsely populated countries where most of the population lives in the city, only 36% of Kyrgyzstan's population live in urban locations.
---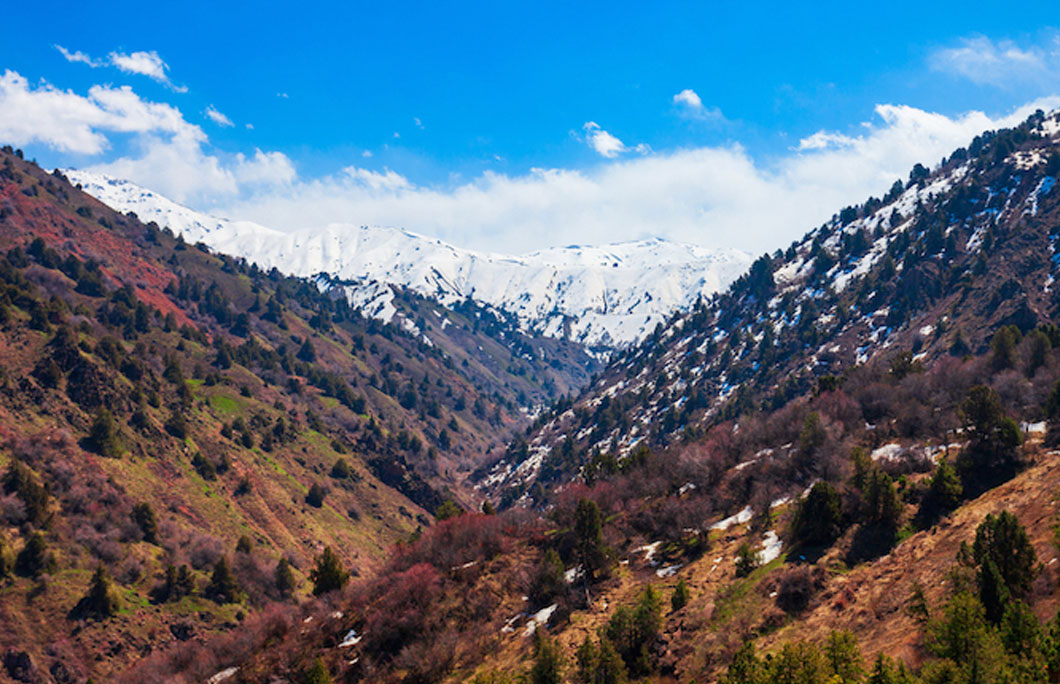 2. It's also mostly mountains
The mountainous Tian Shan region covers 80 per cent of Kyrgyzstan, which explains how the country has acquired the nickname 'Switzerland of Central Asia'. Tian Shan means 'heavenly mountains' and stretches around 2,500 kilometres between the border of China and Kyrgyzstan. There are 85 mountain ranges across the country. The highest point is Jengish Chokusu, at 7,439 m (24,406 ft) in the Tian Shan region. Unsurprisingly, such dramatic peaks make it a popular spot with landscape photographers.
---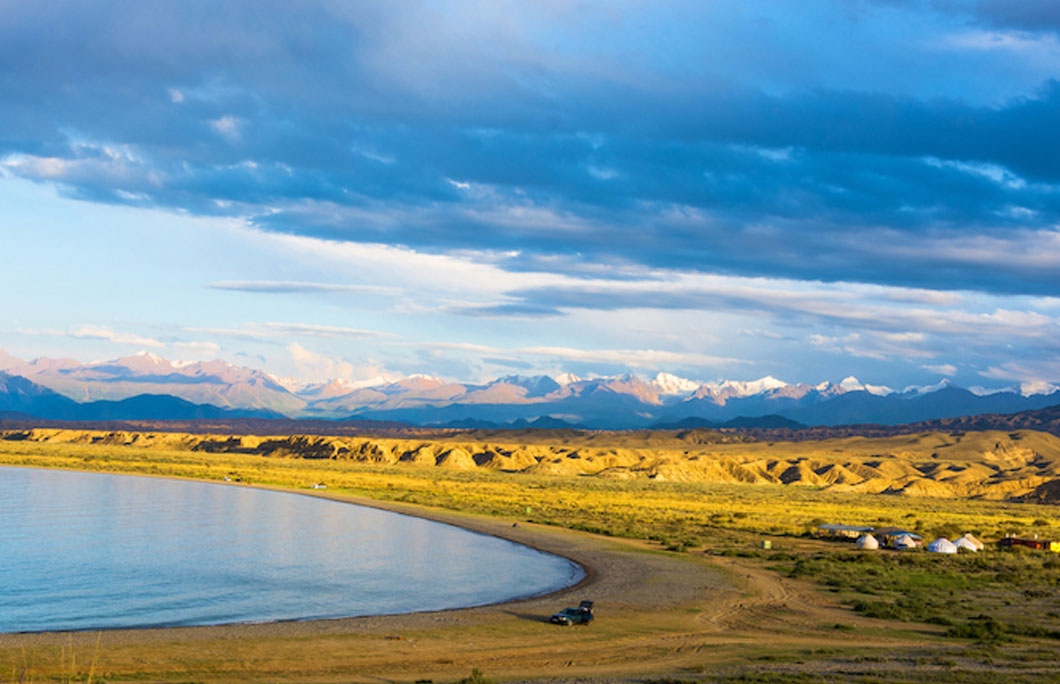 3. It's home to the world's second-largest high-altitude lake
Lake Issyk-Kul, Kyrgyzstan's largest lake is the world's second-largest high altitude lake, just pipped to the post by Lake Titicaca in South America. It lies at an altitude of 1,600 metres, measuring 113 miles long, 37 miles wide and reaching depths of 688 metres. Its salt content is low and the numerous warm springs at the bottom of the lake means it never freezes, despite the blisteringly cold temperatures. Issyk-Kul means 'hot lake' in Kyrgyz, which is a bit of a stretch but we suppose it's all relative. It became a popular holiday destination under the Soviet regime and it's also popular with wildlife – over 20 species live in the lake.
Kyrgyzstan boasts a staggering number of lakes – almost 2,000 – but most of these are relatively small, caused by glaciers. Only 16 lakes have a surface area of over one square kilometre, and some are only temporary, appearing when the snow melts and disappearing when the water evaporates or drains.
---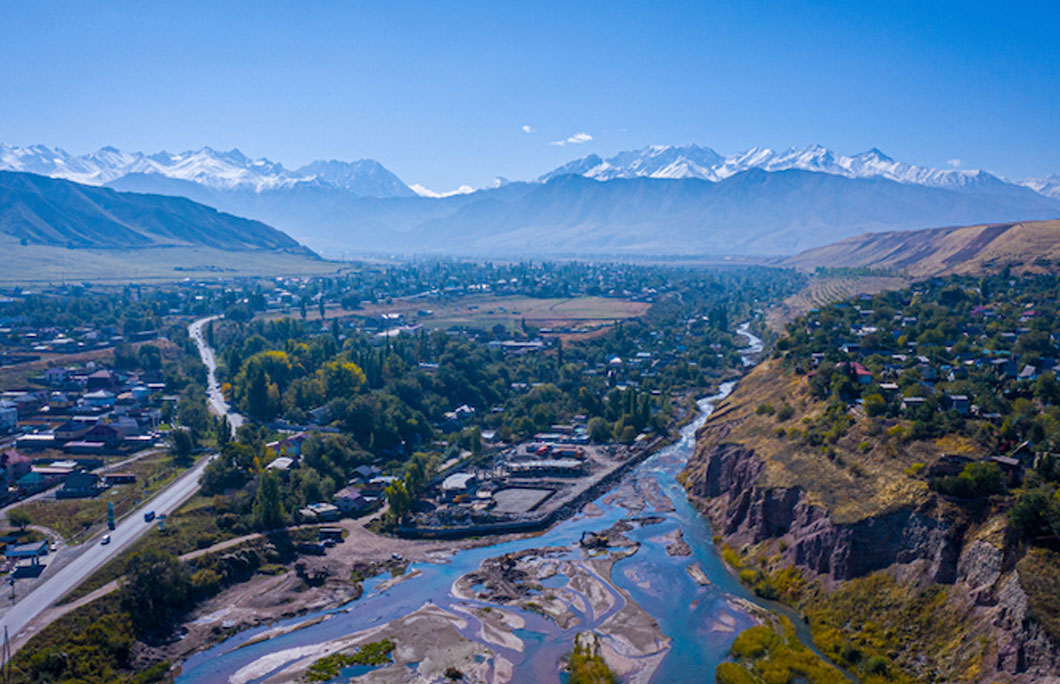 4. They like long poems
Epic of Manas consists of a whopping 500,000 lines, making it 20 times longer than The Odyssey. It tells the story of the life of the warrior Manas and is believed to have originated as an oral tale that was eventually recorded in writing in the 18th century. The first complete version was published in 1920. The hero is celebrated in numerous ways, with statues, roads, universities, an airport and an opera named after him.
---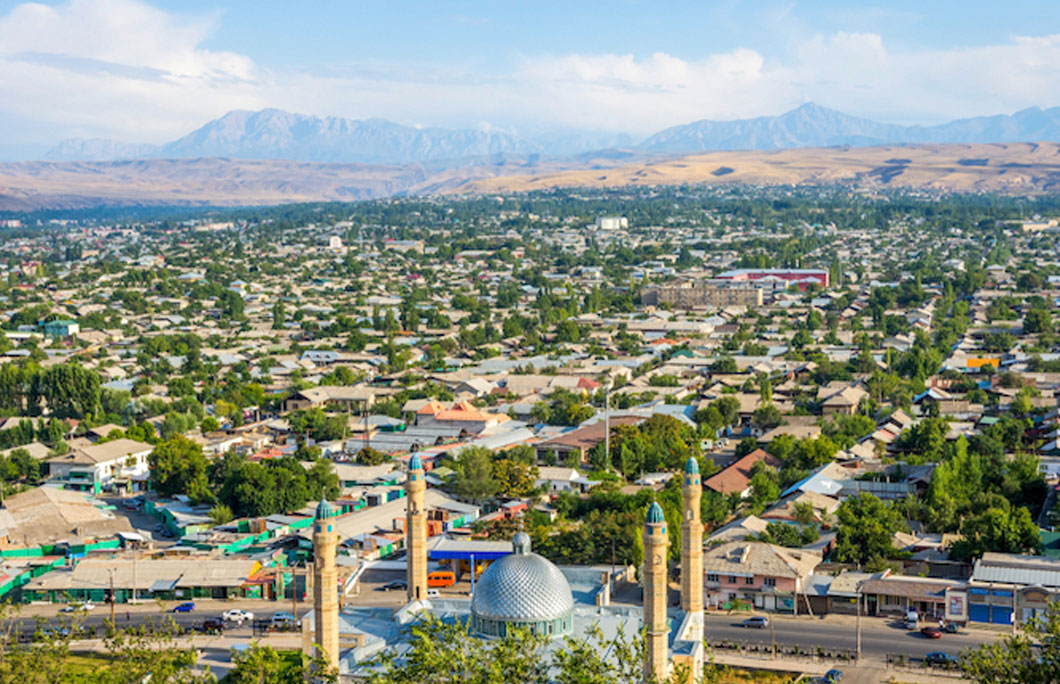 5. It has some pretty ancient heritage
Osh is the country's second-largest city and the oldest in the region. The bustling market town was established over 3,000 years ago and was once a key trading point on the Silk Road, the renowned overland route between Europe and Asia.
The country has three Unesco World Heritage Sites to its name too. The Tien-Shan mountain range, the roads making up the historic Silk Road and the Sulayman Mountain are all designated heritage sites. Legend holds that women who climb to the top of the Sulayman Mountain will give birth to healthy children.
---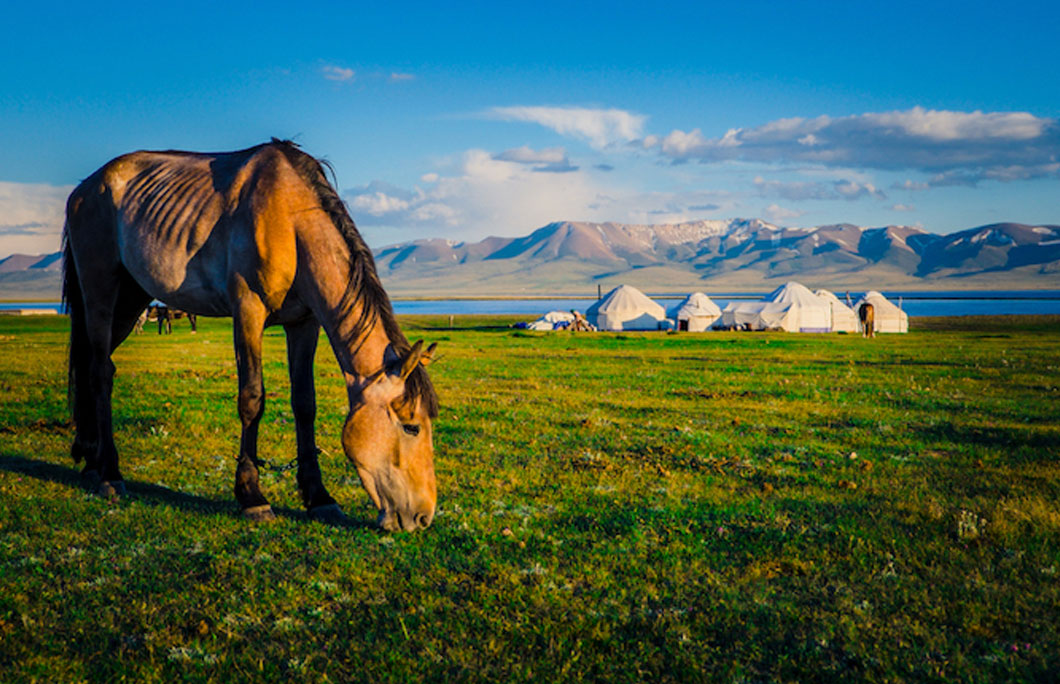 6. It has one of the shortest railway networks in the world
At just 417 kilometres long, Kyrgyzstan's railway network is one of the shortest in the world. Hardly surprising though, given all those mountains. One of the quickest and easiest ways to travel is horseback or two feet.
---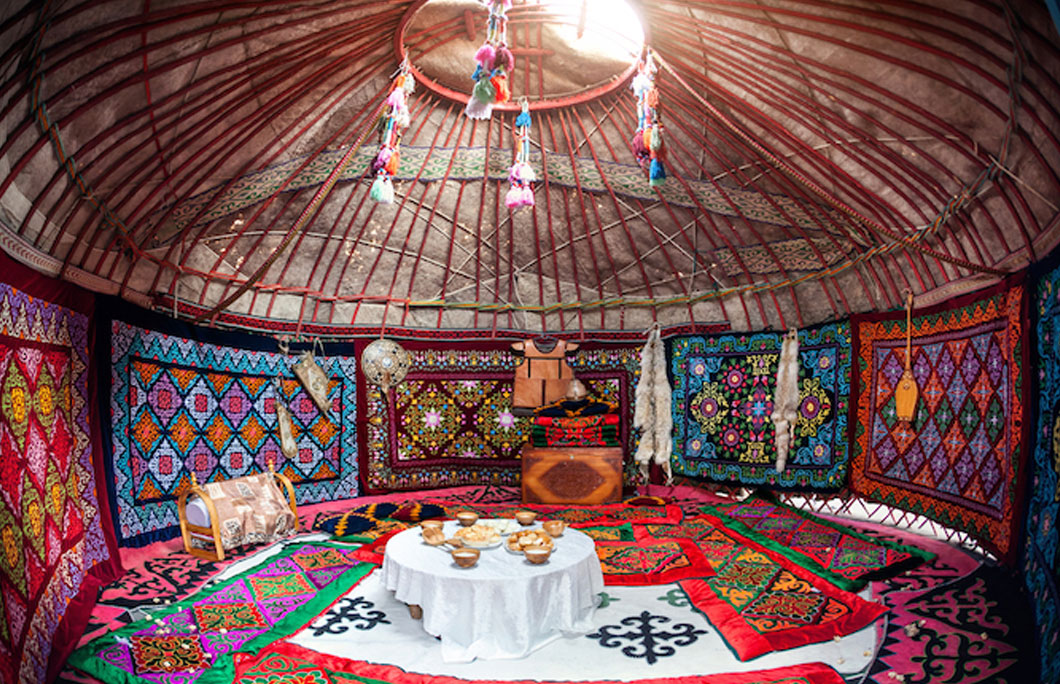 7. Tourism isn't worth very much
A mere 1.25% of the country's overall GDP comes from tourism. That's a lower percentage than 174 other countries. But gold is really king here. It accounts for 43 per cent of Kyrgyzstan's exports. The Kumtor Gold Mine in the Tian Shan Mountains, which opened in 1997, sits on one of the largest gold deposits in the world.
The second highest export is dried legumes, which makes up around 3.5 per cent.
---