The Things You Should Know About Antigua And Barbuda
Antigua and Barbuda lure hundreds of thousands of tourists to their powdery white beaches every year. The tiny island chain is home to some of the Caribbeans most stunning landscapes and delicious local cuisine. This, combined with a long and colourful history and the friendly locals, means you'd be hard-pressed to find a reason not to visit. If you're thinking about taking the trip, here are some interesting facts about Antigua and Barbuda.
If you are planning a trip to Antigua And Barbuda, Here are 7 interesting facts about Antigua And Barbuda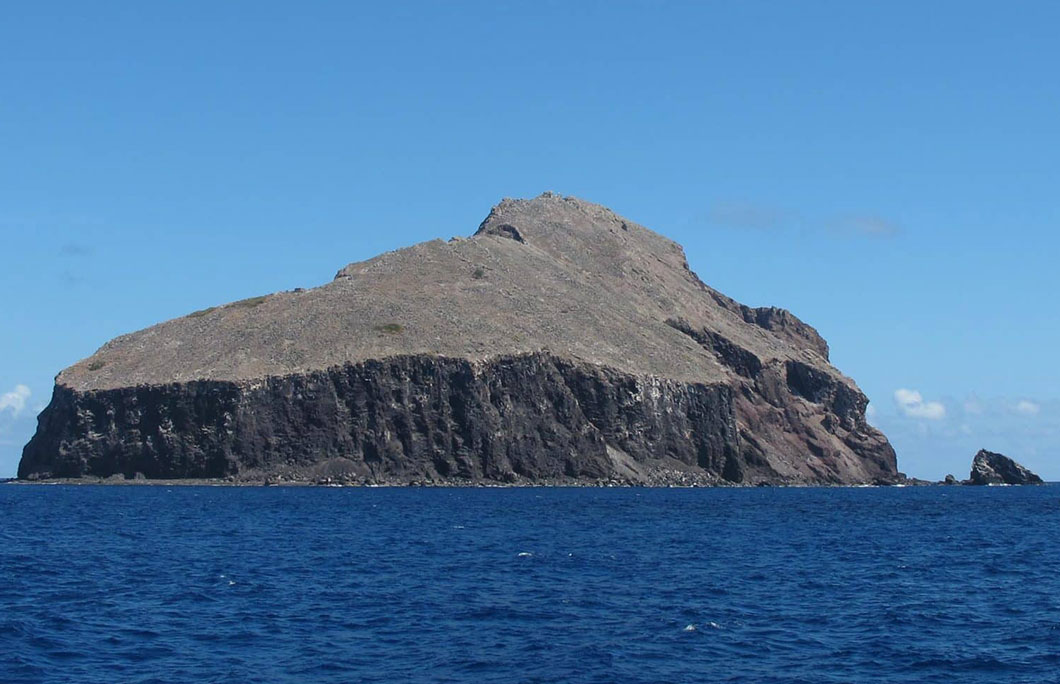 1. It's Actually Three Islands
While the official name is Antigua and Barbuda, the territory actually includes three islands. This comprises Antigua, Barbuda and Redonda.
Redonda is a rugged and uninhabited volcanic rock measuring just 0.5 square miles (1.3 square km). It rises 1,000 feet (305m) above the Caribbean Sea. Despite its size, the tiny island is actually its own kingdom with its own king. It became a British possession in the 1860s, along with the other islands. Allegedly, in 1865 a quarter-Irish Montserratian trader called Shiell decided to annex the island so his new-born son could become the King of Redonda. On his 15th birthday, he was crowned King Felipe I of Redonda by the Bishop of Antigua. There's been a king every since. You can read more about that here.
Antigua measures around 108 square miles (280 square km). It is mostly low and undulating, but in the west there are volcanic rocks that rise to 1,330 feet (405 metres). It's home to the country's capital, Saint John's
Barbuda, formerly called Dulcina, sits 25 miles (40 km) north of Antigua. It is a coral island, with lots of woods and highlands. It receives less rainfall than Antigua. Codrington is the only settlement and it sits on a lagoon to the west.
---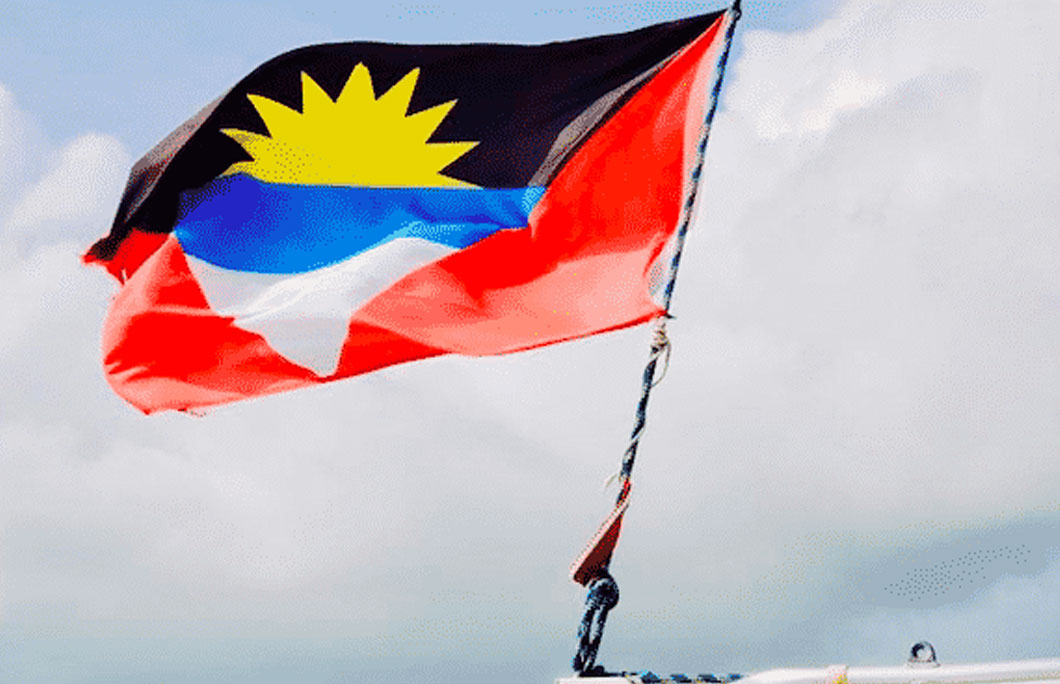 2. Antigua's Official Language is English
Due to the island's long history as a British colony, Antigua's official language is English. Locals have their own dialect of English called Patois, which is similar to Jamaican Creole. Around 150,000 people speak this natively across the Leeward Islands. With the rise of immigration, this creole language is slowly being influenced by Guyanese Creole, Trinidadian Creole, Jamaican Creole and Bajan Creole. However, even today, Standard English is typically related to the socioeconomic status of the speaker.
There's also a sizable Spanish speaking community there as a result of sizable immigration from the Dominican Republic in the early 80s. You'll often see Spanish-language signs throughout urban areas and an increasing number of Spanish speaking churches. Some public services are also translated into Spanish. Since the early 2000s, there is a Spanish language program in public schools that have a high proportion of Hispanic students.
---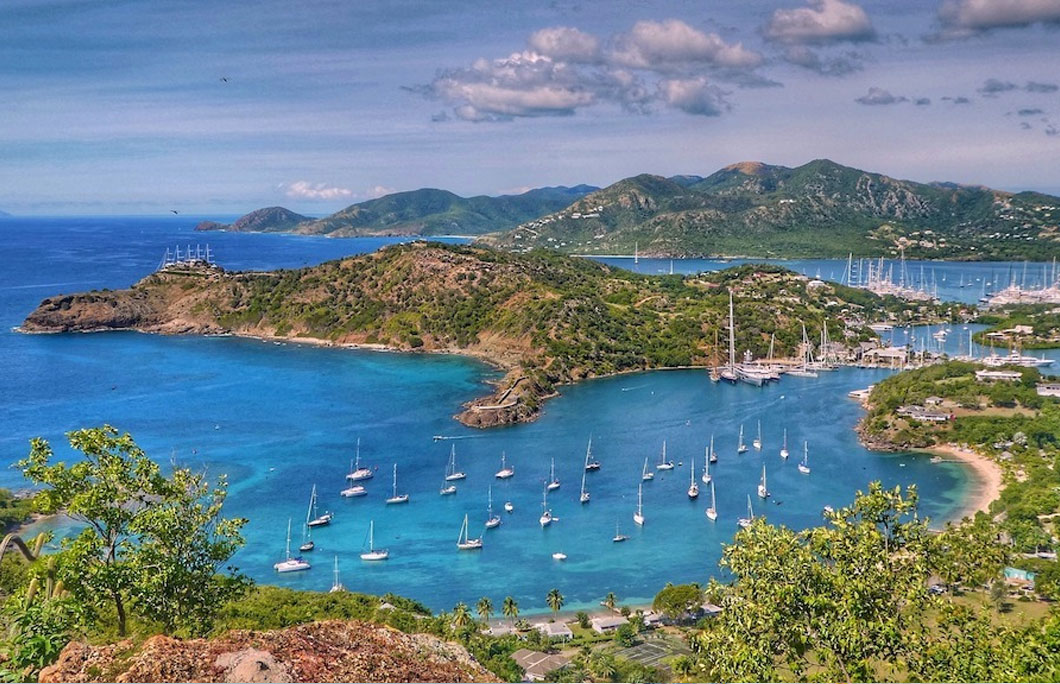 antigua and barbuda facts
3. Antigua Has a Peak Named After President Obama
The island's highest peak is affectionately named Mount Obama. It was formerly titled Boggy Peak, but the island opted to chance it in 2009 to celebrate Obama's historic win to the presidency.
Known as Antigua's 'Everest', it rises 1,319 ft (402 metres) over the island's southern point. It's a picturesque spot too, crowned by dense trees, which makes it a popular hiking spot. The whole area is a national park with an ever-expanding number of trails being created around the northern side of Christian Valley. It also serves as a transmission site for broadcasting and telecommunications.
During the colonial era, the hills were used for sugarcane plantations. The former title, Boogy Peak, came about because slave masters would tell stories of the Boogie Man who took spirits and lived on the mountains. They would tell them the story to dissuade slaves from escaping. African slaves who had managed to escape would hide out in the surrounding hills, making their own settlements.
---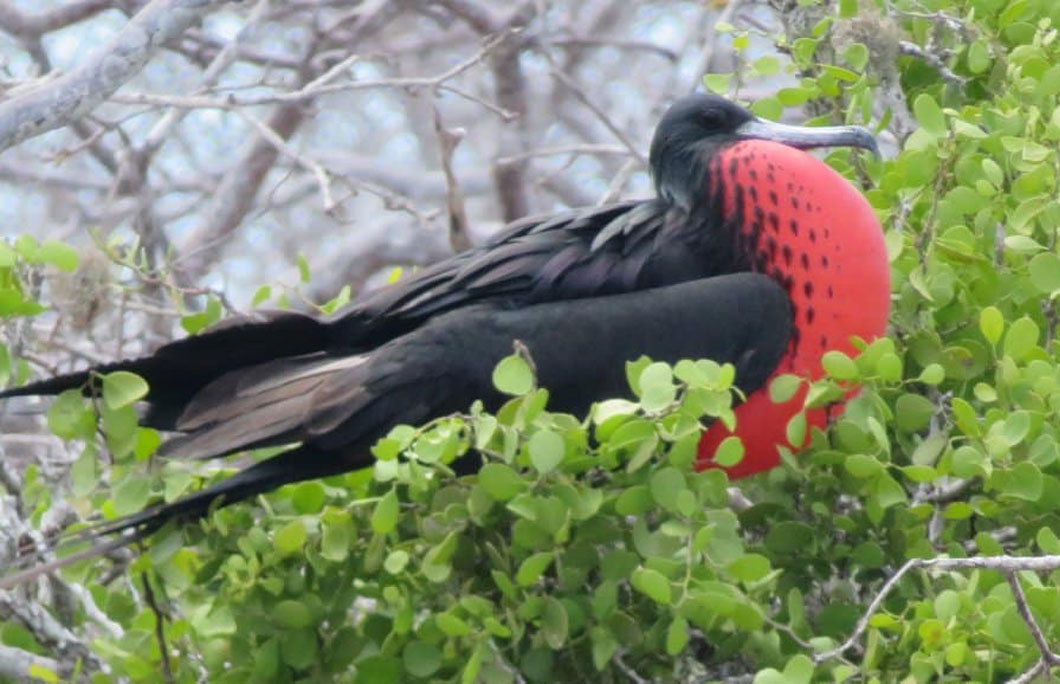 image: Lawrence Reed/Facebook
4. Barbuda is Home to the Largest Frigate Bird Colony in the Western Hemisphere
Frigate birds are red and blackbirds that are characterized by their large puffed chests and draw bird watcher from all corners of the earth for observation. Thanks to their stature, they are often nicknamed "man o' war" birds.
Head to Barbuda's Codrington Lagoon National Park and you'll find the most abundant frigate bird colony in the western hemisphere. The park protects a huge estuary that supports one of the world's largest colonies of frigate birds. More than 2500 roost in the mangroves every year. The best time to visit is mating season, from September to April.
You can only visit the lagoon by licensed sea taxi from the Codrington Jetty, reserved through the tourist office. There are other birds to see too. Expect to sea pelicans, gulls and terns as well as critters like the tropical mockingbird and the West Indian whistling tree duck.
---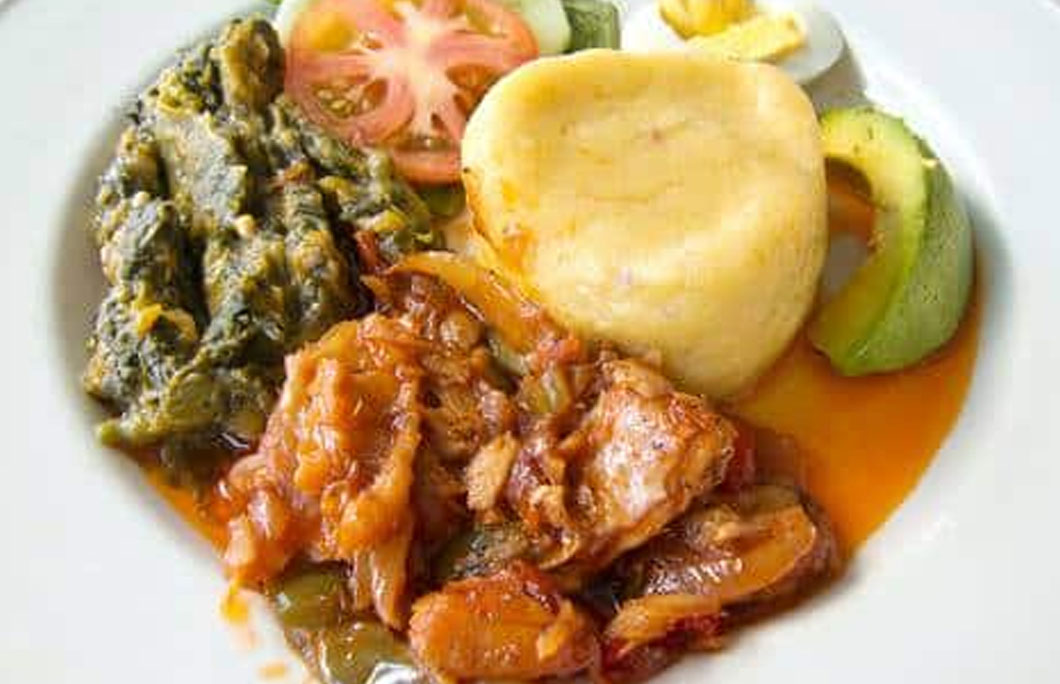 image: Stedroy Thomas/Facebook
5. Antigua and Barbuda's National Dish is Fungie
Fungie, pronounced foon-jee is the island's national dish. Similar to Italian polenta, the dish comes together with cornmeal with a hearty vegetable mash and sauce. It's essentially a zesty toss-up between porridge and pasta and typically made with saltfish. African slaves likely brought it over to the Caribbean under colonial rule. It's usually served like rice, pasta or porridge, but you might also find it rolled into balls.
This homestyle Antiguan cuisine is cooked across the country. For some of the best, try Millers by the Sea in St. Johns. It's served with conch water and saltfish.
---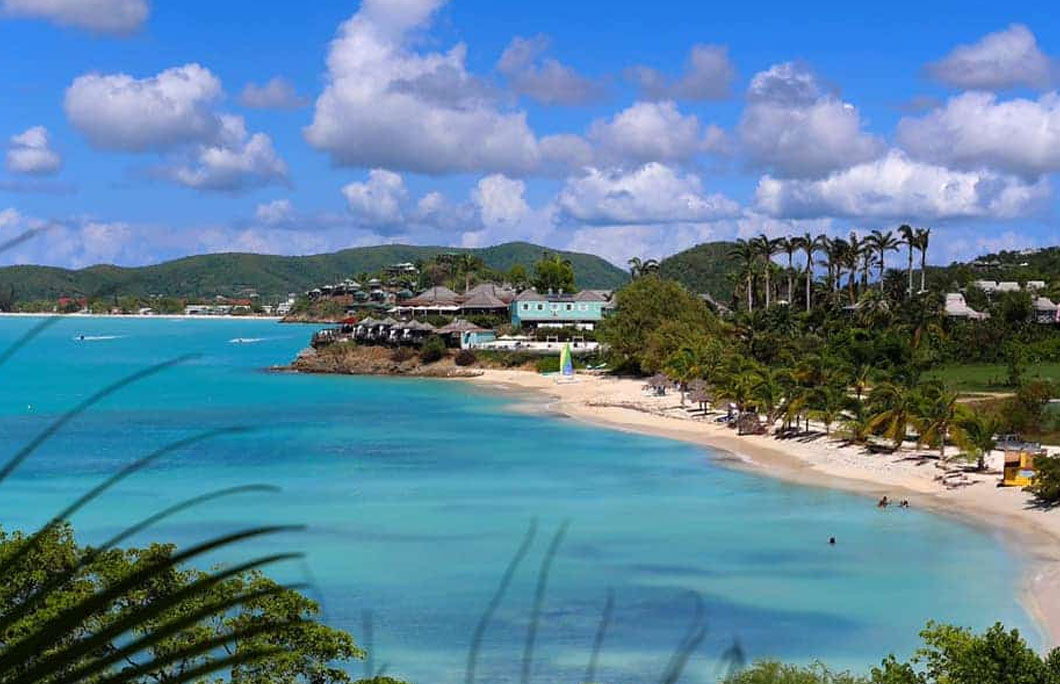 6. In Antigua There are No Rivers
That's right, throughout the entire island there are no rivers and no lakes. This means that droughts occur fairly frequently, despite a mean annual rainfall of 40 inches (1,000mm). Average temperatures in January are 25 °C, and in summer temperatures reach 32 °C. There are also no mountains or forests, which distinguishes it from the other Leeward Islands.
As well as this, there are also no snakes in Antigua, except for the Antiguan Racer. This snake also happens to be one of the rarest snakes in the world, but it doesn't live on the mainland. In fact, it has only ever been found on Antigua's Bird Island.
---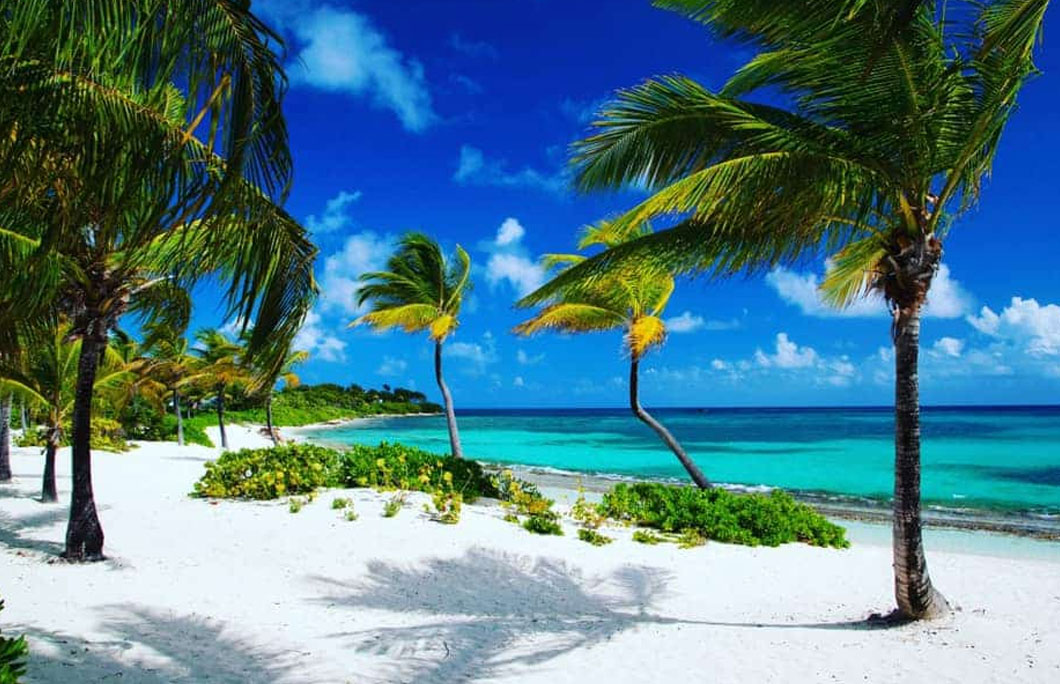 image: Jumby Bay Island and Resort/Facebook
7. Antigua Has More Beaches Than You Can Imagine
Antigua is famous as "the land of 365 beaches," – one beach for every day of the year! It's not without reason either; the island is home to some of the most stunning beaches in the Caribbean. Whether you're looking for watersports, lively beach bars or secluded coves, there's a beach for everyone. From the intimate crescent beaches like Hawskill Bay to the endless stretch of white sands at Darkwood, there are plenty of beaches to explore.
At Dickenson Bay, in the northwest of the island, you'll find powdery white sands and calm waters (we're talking as still as a bath) that are perfect for families. For the tastiest coconut shrimp on the island, head to Valley Church Beast on the west coast, where you'll find lots of pretty seashells too.
There's a high density of surfing spots too, though generally speaking windswell rarely exceeds three foot. Hurricane season can bring some epic surf days too, though you'd need to be highly experienced to experience them. Just south of Dickenson Bay you'll find Sand Haven, one of the best. Fort Barrington is another popular option due to its long and ripable waves. Stand Up Paddle Surfing and Kite Surfing are popular too.
---