Top 10 Southampton Road Trips
Salisbury
New Forest & Beaulieu
Hayling Island
South Downs
Isle of Wight
North Wessex Downs
The Solent coastline
West Meon
Test Valley
Dorchester
A major maritime port and transport hub, Southampton is a dynamic city which is strategically located close to the New Forest, Isle of Wight and Portsmouth.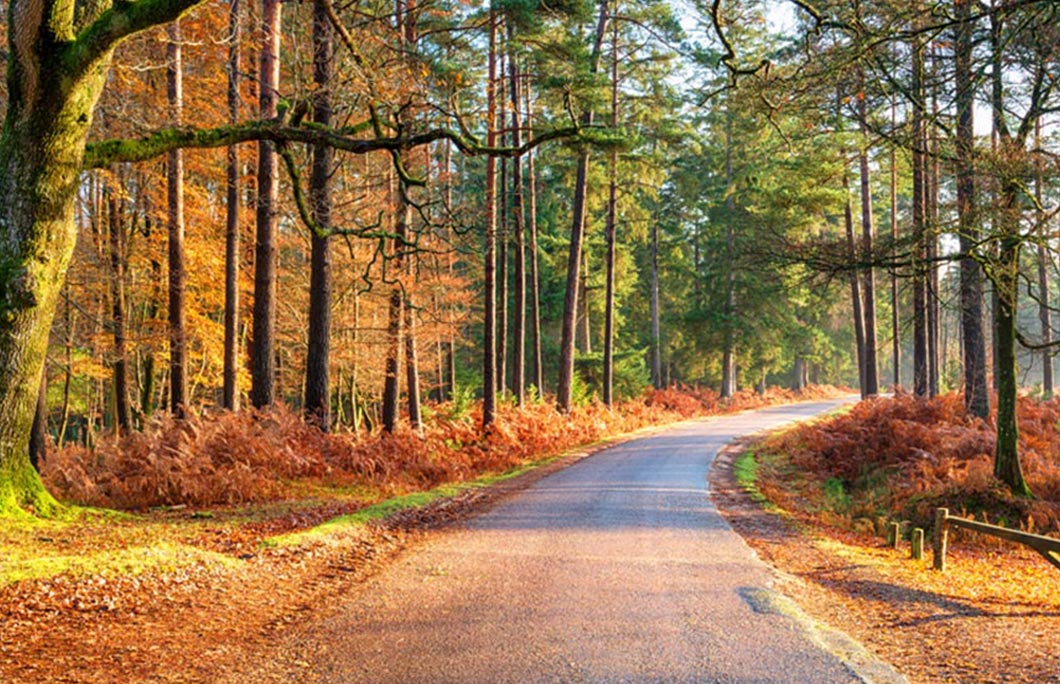 10 of the best scenic drives from Southampton
It's got much to recommend it as your next Great British staycation recommendation too. For starters, it's positively brimming with brilliant history as the location where the Titanic left from on its doom-laden voyage and where the Mayflower departed from for the New World ̶ you'll find ancient buildings and relics aplenty in the Old Town and contemporary eateries, shops and restaurants throughout.
You can further slake your historical thirst in museums like the Tudor House and Solent Sky Museum, while fans of beautiful green spaces love whiling a way a few sun-kissed hours in Mayflower Park or Southampton Common's sprawling 365 acres of woodland, wetlands and lakes. Throw in steamship sightseeing tours of the Solent and family-friendly attractions like Peppa Pig World and there's something for kids of all ages.
This coastal city is also a handy home base for road trips further afield and the hills, valleys, villages and islands in Hampshire and beyond, which means that there's always a delightfully different day trip available.
Whether you want a nine-seater, spacious saloon or economy run-around, hire a car in Southampton from Enjoy Travel and enjoy the freedom of the open road in one of England's most captivating corners!
Tips on driving in Southampton
Your 10 epic road trips are ready and waiting for your perusal ̶ but you might want to take one more minute for a few top tips on driving in and around Southampton before turning your key and taking off.
Speed limits are the same as anywhere else in the UK but please pay close attention to the road traffic signs as they may change in areas you wouldn't usually expect. Observing the speed limit is a no brainer but be particularly careful if you find yourself on Maybray King Way because one of England's 10 most prolific speed cameras is located here ̶ a momentary lapse of judgement can be both dangerous and expensive.
You'll find parking in Southampton at locations like Portland Terrace, Sussex Road, Civic Centre Forecourt, Albion Place and elsewhere.
When you're looking to fuel up, find petrol stations on Queensway, Lodge Road, Northam Road, Paynes Road and the supermarket at William MacLeod Way.
Ready to roll? Let's get cracking with your 10 legendary road trips from Southampton!
Ready to roll? Let's get cracking with your 10 legendary road trips from Southampton!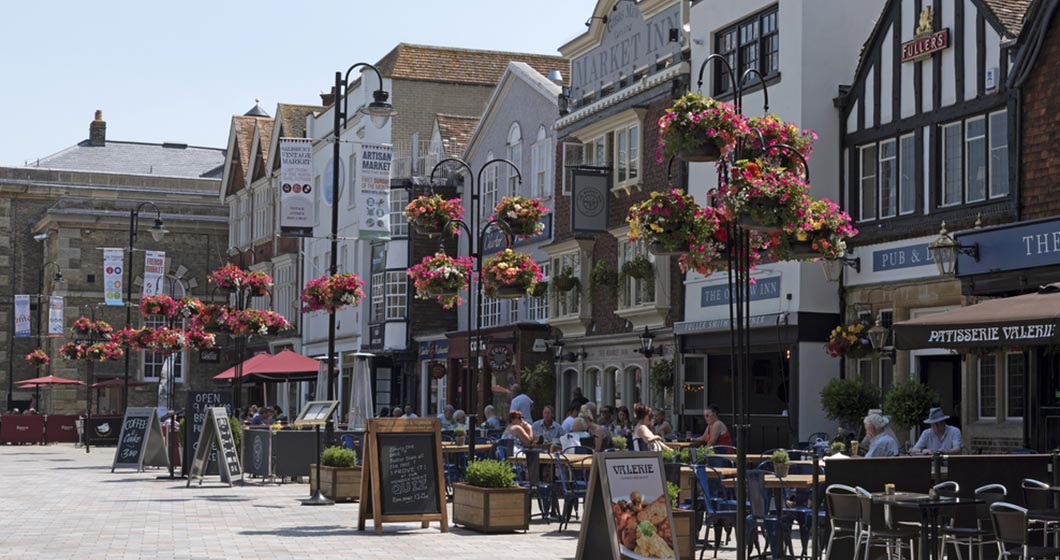 1. Salisbury
If you like unique history, few places will float your boat as much as Salisbury. This cathedral city is full of charming cafes and restaurants as well as fascinating museums and creative galleries. Driving there and back you'll pass through areas of outstanding beauty and it's also in striking distance of the world-famous Stonehenge, so you can stop for a while and channel your inner Druid.
Getting there: Salisbury is just under an hour north-west of Southampton via the A27.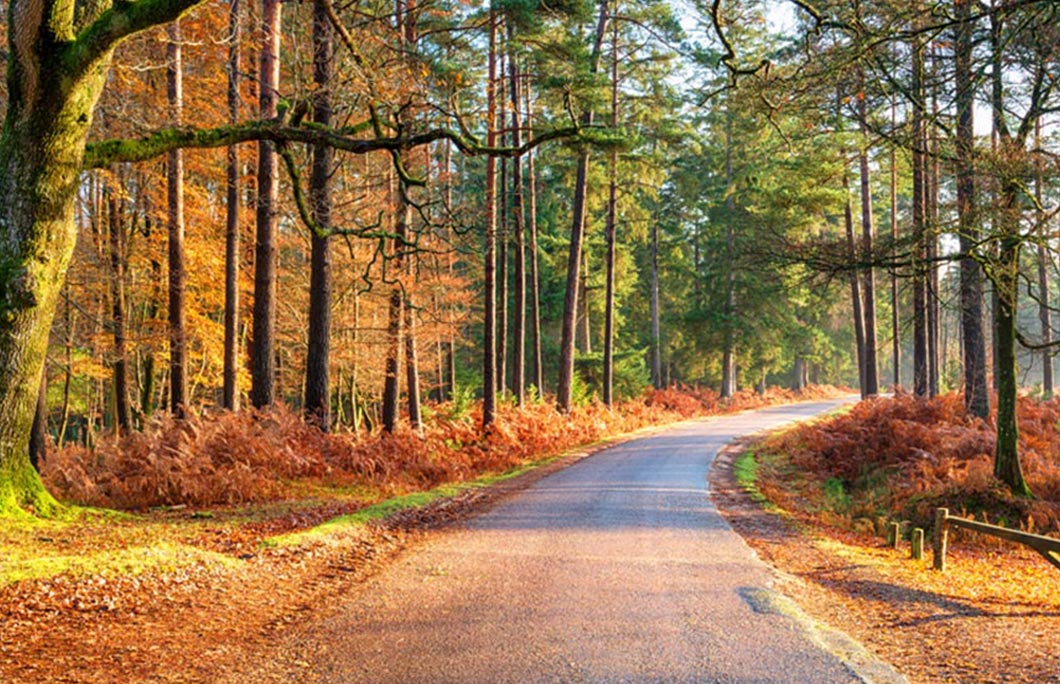 2. New Forest & Beaulieu
The New Forest National Park takes tree-bathing to a new level with one of a kind attractions such as its free-ranging ponies and bikes for hire which allow you to ride gently between its various villages. Earn endless brownie points from your toddlers by taking them to nearby Peppa Pig World, but the Beaulieu National Motor Museum might be more your speed!
Getting there: take the A33/A35 and you'll reach the New Forest in just 20 minutes.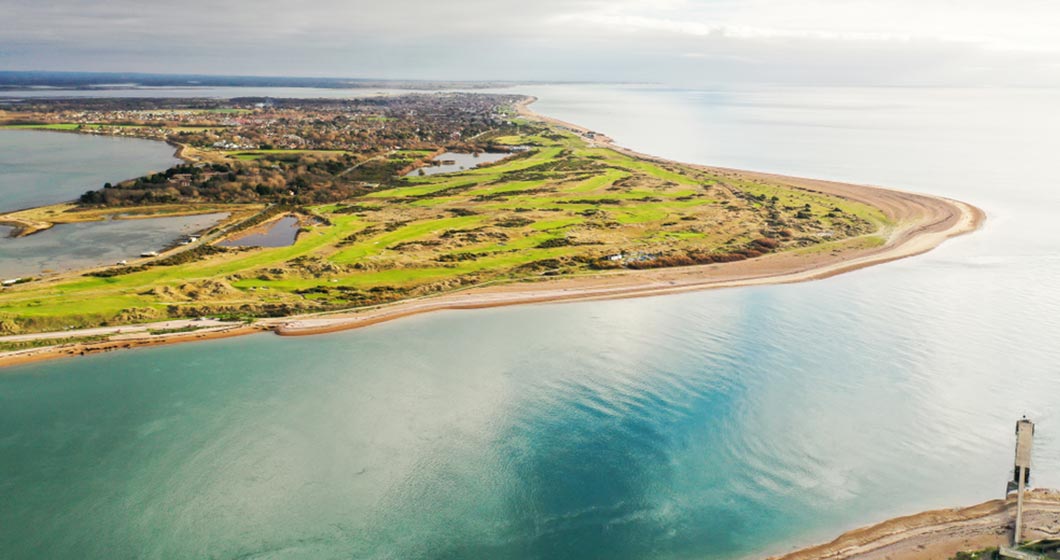 3. Hayling Island
If you like to be beside the seaside, Hayling Island is a great day trip from Southampton that offers a little something for everyone. For starters, history buffs love the World War II trail, there are long, sweeping, laid-back beaches and the Funland Amusement Park has bright lights and distractions for kids of all ages. Throw in some fish and chips followed by ice cream and you've got a Great British day out.
Getting there: Hayling Island is just 40 minutes from Southampton via the M27.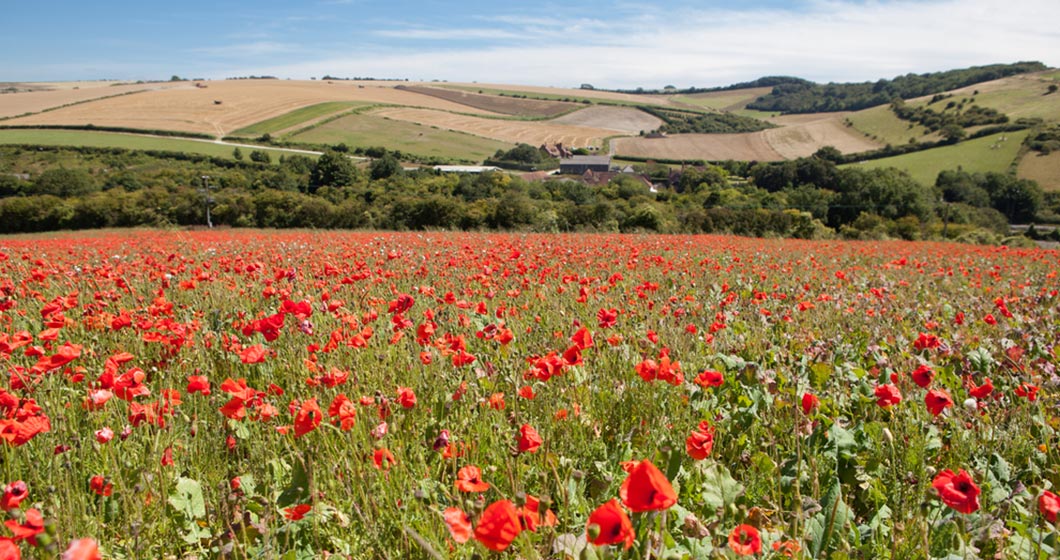 4. South Downs
The South Downs National Park is England's newest and there are many eye-poppingly beautiful sights in this 1,627 sq km natural wonderland. You'll love passing pretty windmills as you cruise through rolling hills and verdant valleys, and the 100 mile South Downs Way features panoramic sea views and the dramatic Seven Sisters chalk cliffs. This is one of England's most photogenic areas, so you'll capture lots of superb snaps to share on your Instagram profile!
Getting there: drive to the South Downs from Southampton in just over an hour via the A272.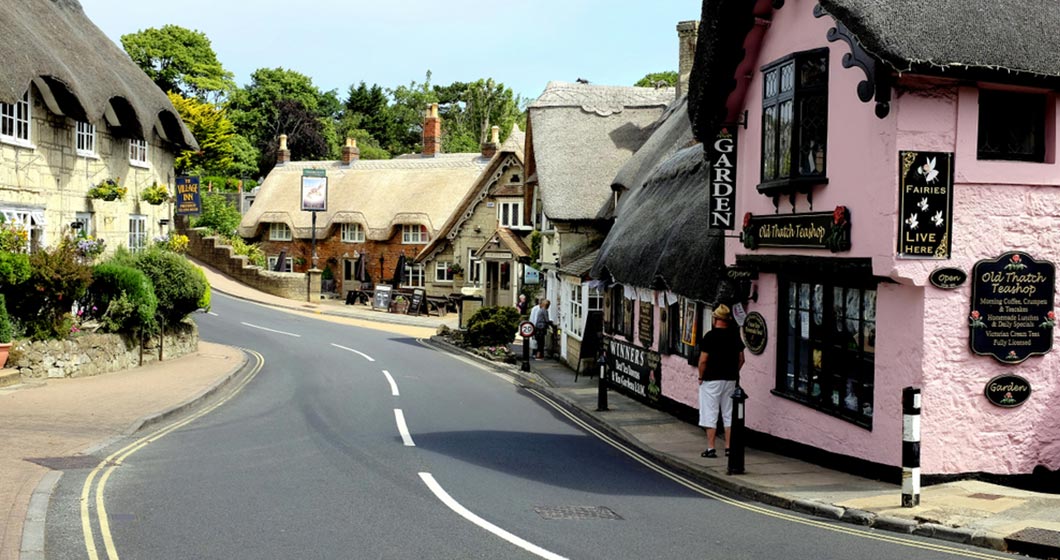 5. Isle of Wight
Home of the famous Rock festival graced by guitar god Jimi Hendrix (and many awesome artists since), the Isle of Wight is right across the Solent from Southampton and accessible via regular car ferries leaving from Town Quay. Once you're there, Queen Victoria's famous home Osbourne House is worth a visit, but many day-trippers just love to relax, people-watch and soak up the chilled-out ambience.
Getting there: take the A3054 south, then hop on the ferry from East Cowes. You'll be there in two hours.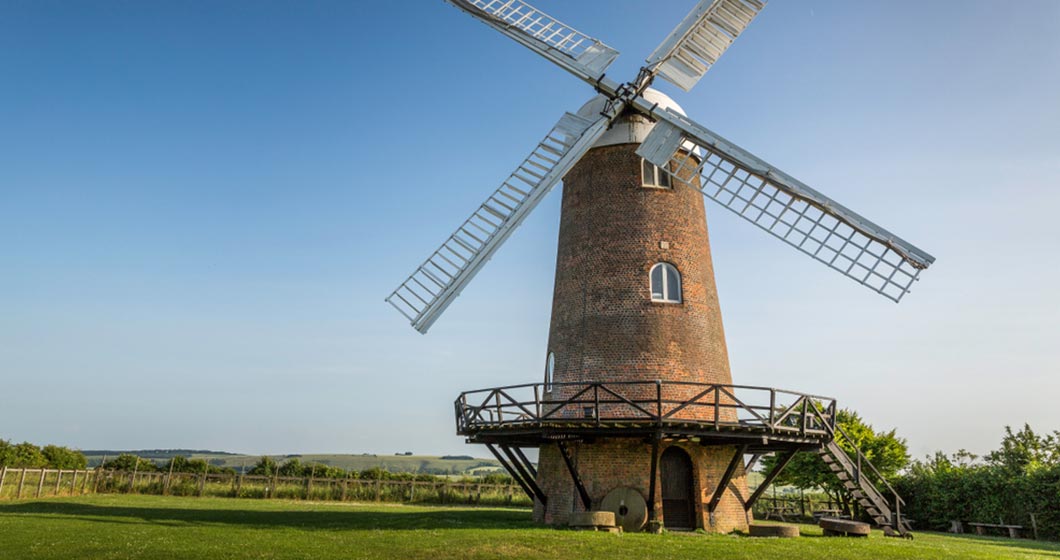 6. North Wessex Downs
Another iconic area of outstanding natural beauty that makes for a cracking road trip from Southampton, the North Wessex Downs boasts brilliant scenery and is peppered with prehistoric attractions like the Avebury Stone Circle World Heritage Site and the 5000-year-old Silbury Hill, which at a lofty 40m is the highest man-made hill in Europe. When you want to drive back into the mists of time, this Southampton road trip is perfect.
Getting there: drive north from Southampton via the M3 and A34 to reach the North Wessex Downs in around 30 minutes.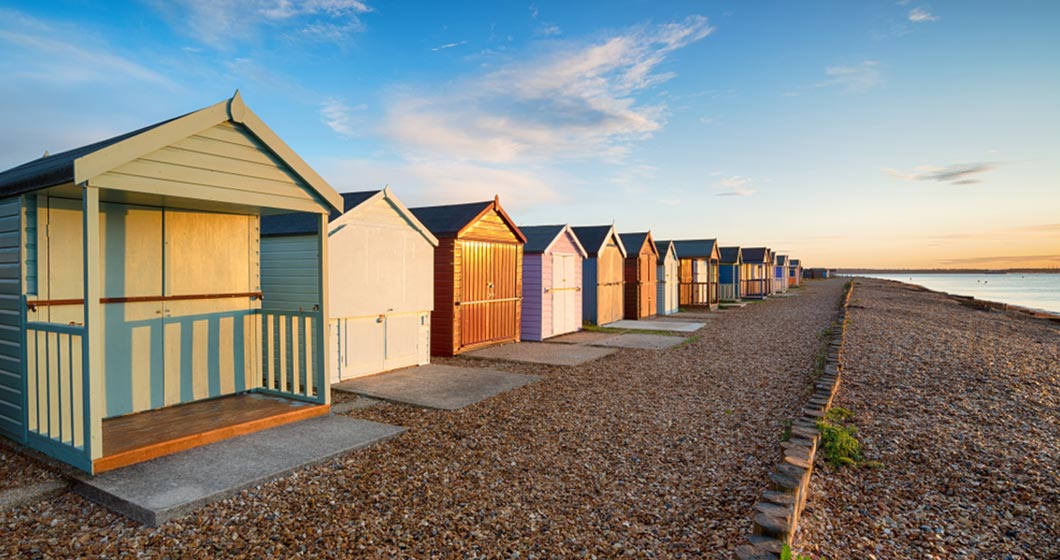 7. The Solent coastline
With one captivating town and scenic sight after another, the Solent coastline feels like it was created for discovery by car. If you're here in the summer you might just catch the annual cricket match held on a temporary tidal island at Bramble Bank, you can clamber inside a genuine sub at Gosport's Royal Navy Submarine Museum and Titchfield Haven coastal nature reserve is paradise for bird watchers. You don't need a plan to see something special along the Solent ̶ just strap on your seatbelt, start your engine and see where the wind takes you.
Getting there: Gosport is under one hour from Southampton via the M27 and A32.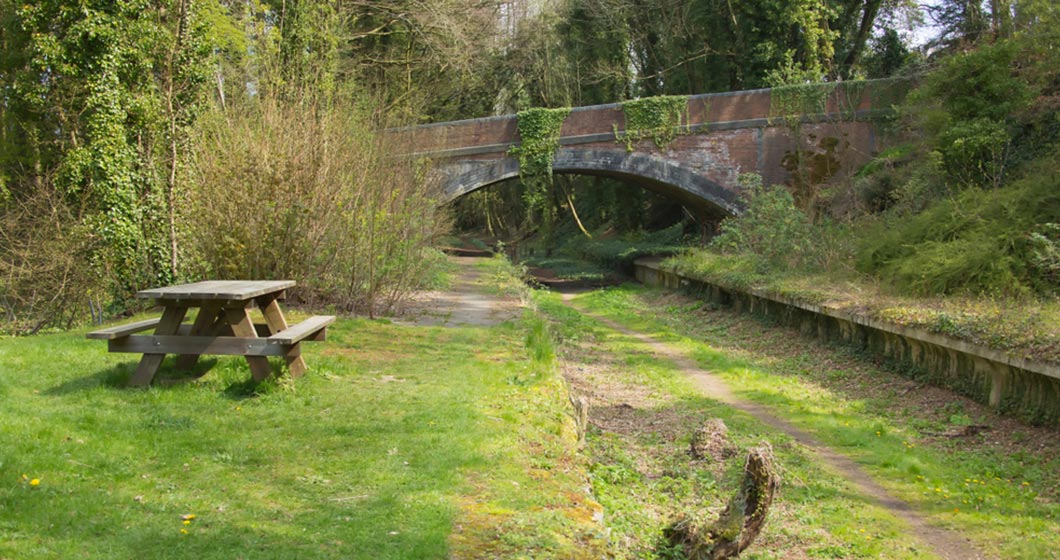 8. West Meon
A small but perfectly formed Hampshire village full of characterful whitewashed buildings with traditional thatched roofs, West Meon makes a manageable road trip destination and there's plenty to keep you occupied in its environs. Try canoeing, kayaking or aerial archery at Hampshire Activities, or trek the 11 mile Meon Valley Trail and enjoy lovely views from Old Winchester Hill. For a serene day trip where you get away from it all, this takes some beating.
Getting there: West Meon is 40 minutes north east from Southampton via the B3035.
9. Test Valley
Named after the River Test, Hampshire's Test Valley offers a treasure trove of delights that are easily unlocked during a road trip. There are endless miles of brilliant bucolic roads to roll through here and if you're feeling fit, park up and perambulate part of the 44-mile Test Valley Way, which runs from Coombe Gibbet to Eling Tide Mill. Meanwhile, if you like fly fishing, it was invented at Mottisfont near Romsey, but fishing is available all along the calm and clear River Test.
Getting there: take the M3 and A30 north from Southampton and the Test Valley district is around 45 minutes away.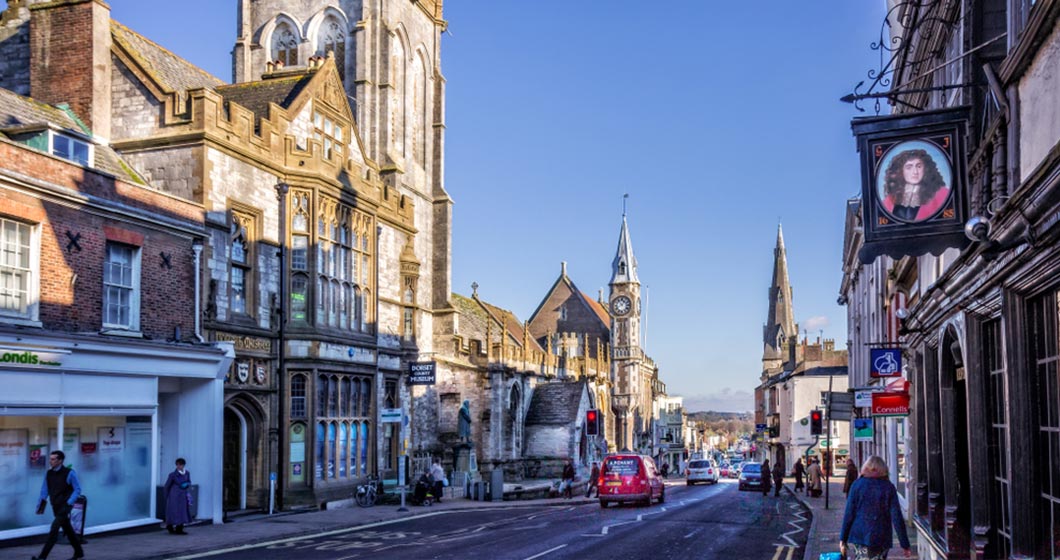 10. Dorchester
The county town of Dorset, Dorchester is the birthplace of iconic author and poet Thomas Hardy, has been a human settlement since at least the Iron Age and boasts the only complete Roman Town House you can see anywhere in the UK (dating from the 4th Century). Other excellent attractions include the recently redeveloped Dorset Museum, which showcases 250 million years of local history, and the beautiful Athelhampton House, a Grade I listed 15th Century pile with immaculate gardens.
Getting there: Dorset is one hour and 30 minutes from Southampton via the A31.
So there you have them ̶ 10 epic, eclectic and electric day trips from Southampton which are at your disposal whenever you're ready.
Hire a car from Enjoy Travel in a couple of clicks and you're ready to discover this delightful part of Britain for yourself ̶ with a massive range of makes and models available from trusted car hire partners, you'll easily find the vehicle that's perfectly suited to your needs and the makeup of your travel group.
For staycations, business trips, ad hoc hires and more, Enjoytravel.com is your first stop for car rental in Southampton and pretty much anywhere else in the UK ̶ book ahead of time and bag an early bird bargain.