The 50 Best Wine Bars In Europe
Europe is the world's largest wine-producing continent by far. In fact, Italy, France, and Spain account for 51% of all the world's wine production alone. So, it comes as no surprise that the entire continent is teeming with sumptuous wine bars that exude world-class quality and historical charm.
When travelling through Europe, you'll be delighted to find literally thousands of quaint, cute, upscale, and laid-back wine bars serving both national and international fare. Simply put, you're not strapped for choice when searching for the best wine bars in Europe. However, with so many options, it's hard to narrow down just where to go.
In between visiting all of the awe-inspiring monuments and exploring centuries-old ruins, you don't have time to search for the best wine bar in the city you're visiting. So, we did the tasty dirty work for you. Here are the 50 best wine bars in Europe. Cheers!
Best Wine Bars In Europe, How do these rankings work?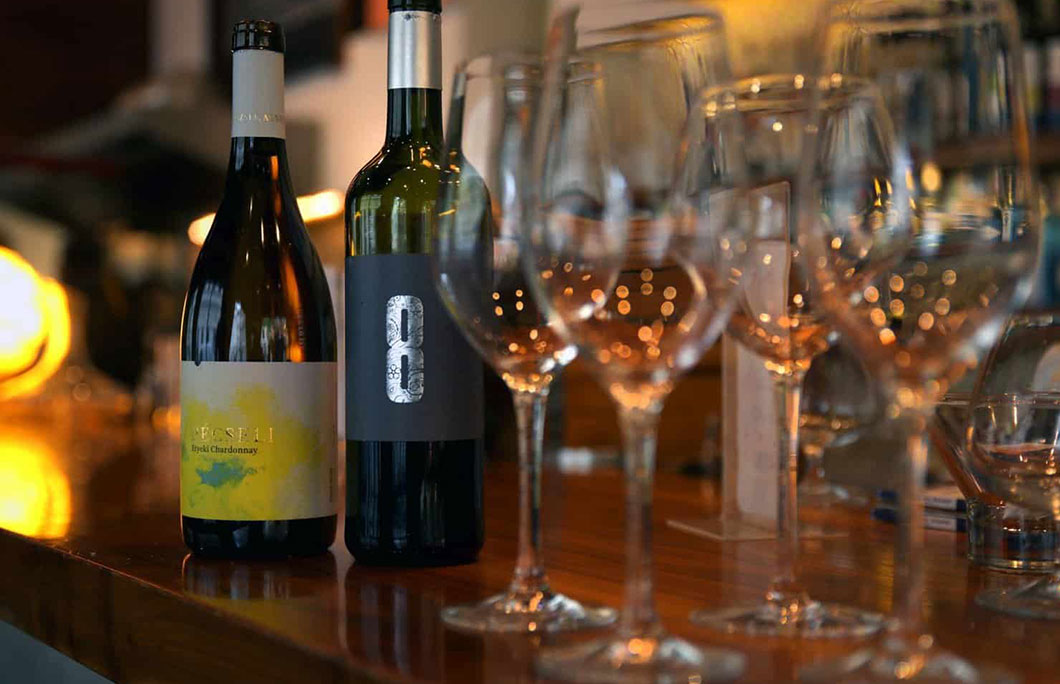 50th. Kadarka Bar – Budapest, Hungary
Numerous locals and critics rank Kadarka as being the best wine bar in Budapest, making it easily one of the best wine bars in Europe. It's likely due to the cosy indoor seating available, key lighting, and the fact that they serve hundreds of different kinds of Hungarian wines. You'll find a wine from nearly every single one of the country's twenty-two wine regions. This makes Kadarka a great place to take a tasting tour of nearly all of Hungary.
---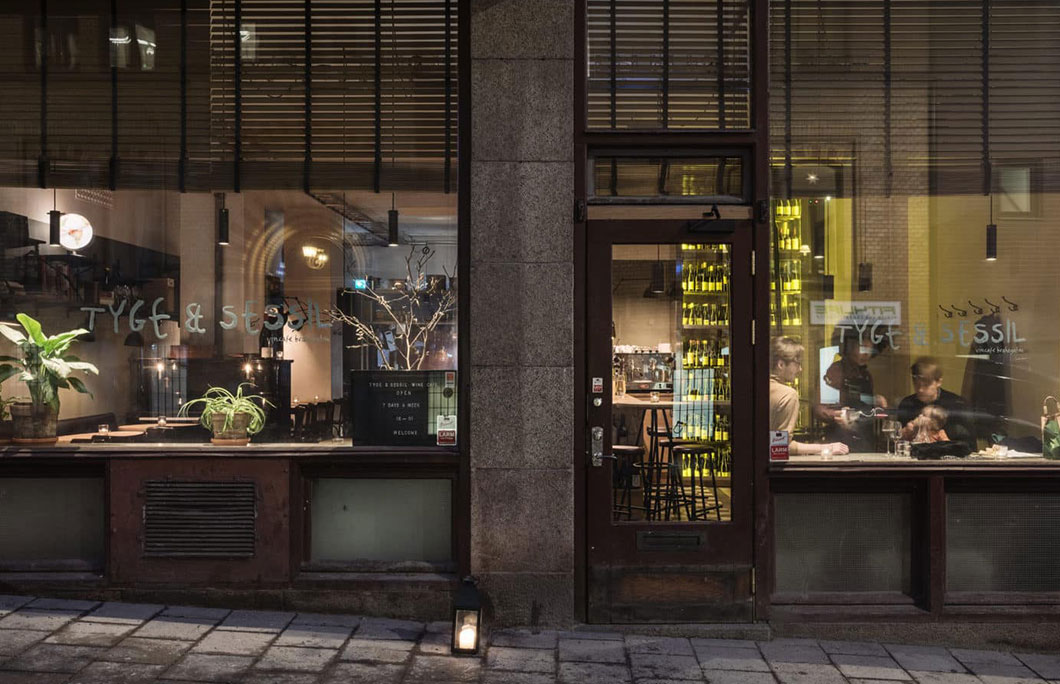 49th. Tyge & Sessil – Stockholm, Sweden
If trendy is what you're after then you're going to need to pay a visit to Tyge & Sessil in Stockholm. It perfectly combines modern decor with the undeniably rich taste of New World wines. You'll find an almost overwhelmingly long list of spectacular wines to try, all the way from Australia and Canada to Russia and even Slovenia. There's a focus on natural wines, which are sure to tantalise your palate.
---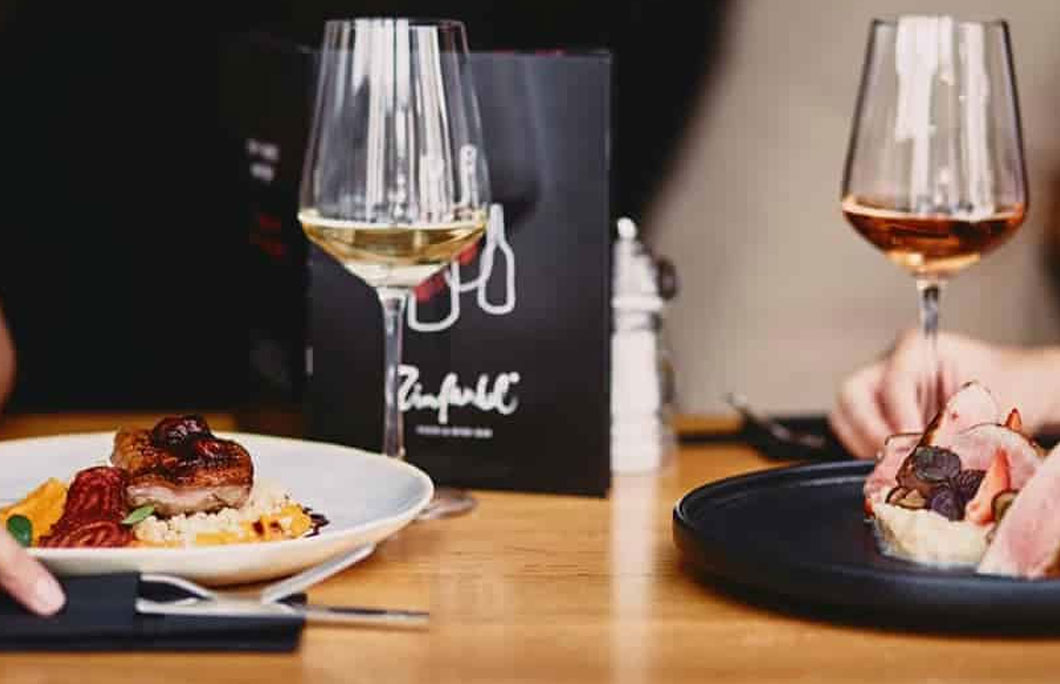 48th. Zinfandel Food & Wine Bar – Split, Croatia
Winemakers and industry experts believe that the grape used to make the famous California Zinfandel wine actually probably originated in Croatia. This means that at the Zinfandel Food & Wine Bar in Split, you can sample some of the best Croatian wines along with a passionate tasting menu and live music on the side. They serve over 100 bottled wines and an extensive range of 30 wines by the glass, or cocktails if you're looking for something a bit stronger.
---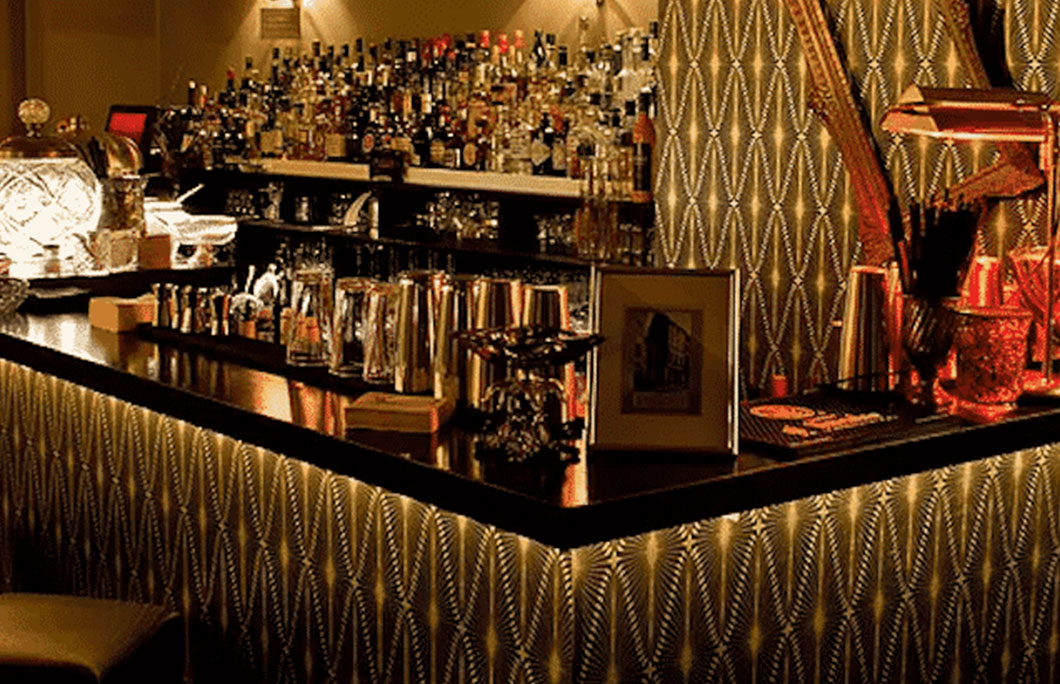 47th. Friesen – Cologne, Germany
From cocktails to wine and straight through to a rockin' good time, there's nothing that Friesen doesn't offer. This elegant lounge is peppered with luxurious sofas to relax on as you enjoy one of the most opulent atmospheres in Cologne. From champagne to their decently impressive wine list, you'll find something to satisfy your cravings here; it's the ideal place for travellers interested in something upscale and sexy.
---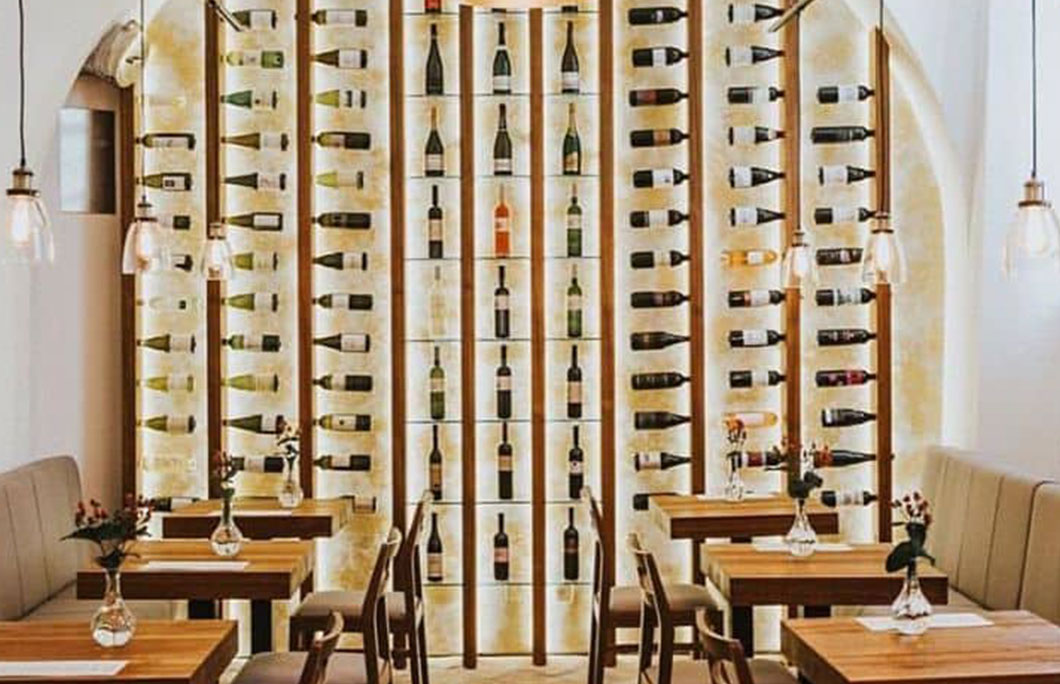 46th. Wine Bar Šuklje – Ljubljana, Slovenia
This is, without a doubt, one of the sleekest and sexiest wine bars in Europe. The incredibly impressive modern interior design crafts an upscale yet laid-back setting filled with enchanting lighting and arched details. The sommelier-guided wine tasting is an absolute must; you'll be walked through the diversity of Slovenian wines glass by glass.
---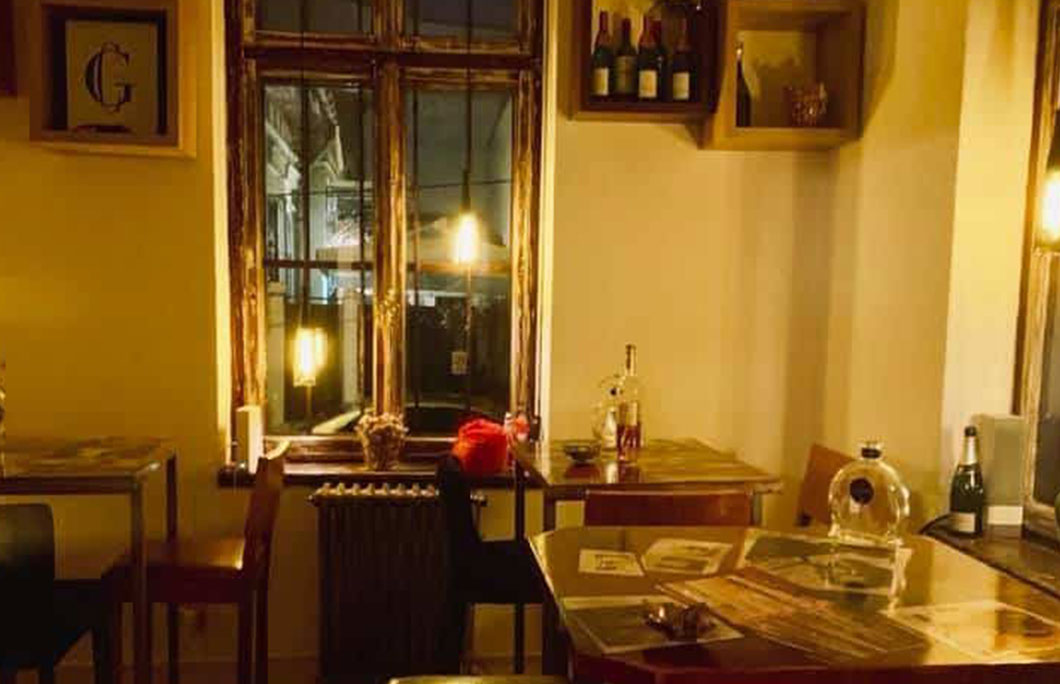 45th. 15A – Bucharest, Romania
Boasting perhaps one of the most impressive menus of Romanian wine in the city, it's easy to see why even the locals view 15A as one of the best wine bars in Bucharest. Along with serving a high-quality selection of wines, the locale itself is super cosy and eclectic. This is the kind of place that makes it easy to spend the entire evening sipping on sumptuous glasses of wine as you enjoy the company of friends.
---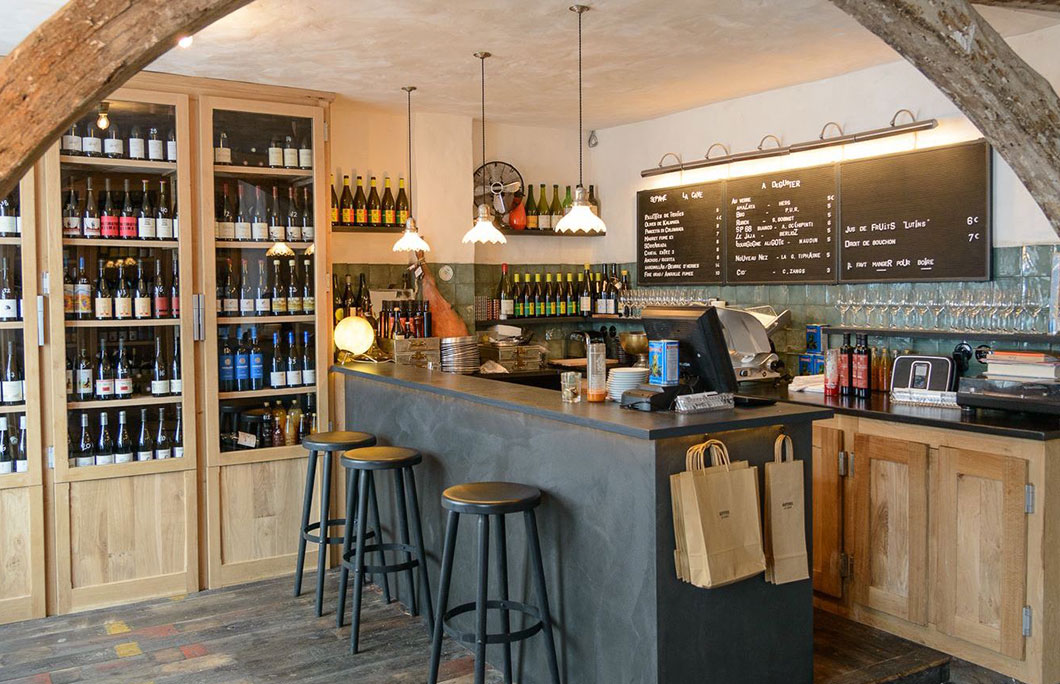 44th. Septime La Cave – Paris, France
It's impossible to talk about the best wine bars in Paris without mentioning Septime La Cave, which is just as popular amongst locals as it is travellers. While numerous wine bars in Paris sell quality orange wines, Septime La Cave is known for having one of the widest selections of orange wine in the city. Take advantage of their variety and sample a bottle or two.
---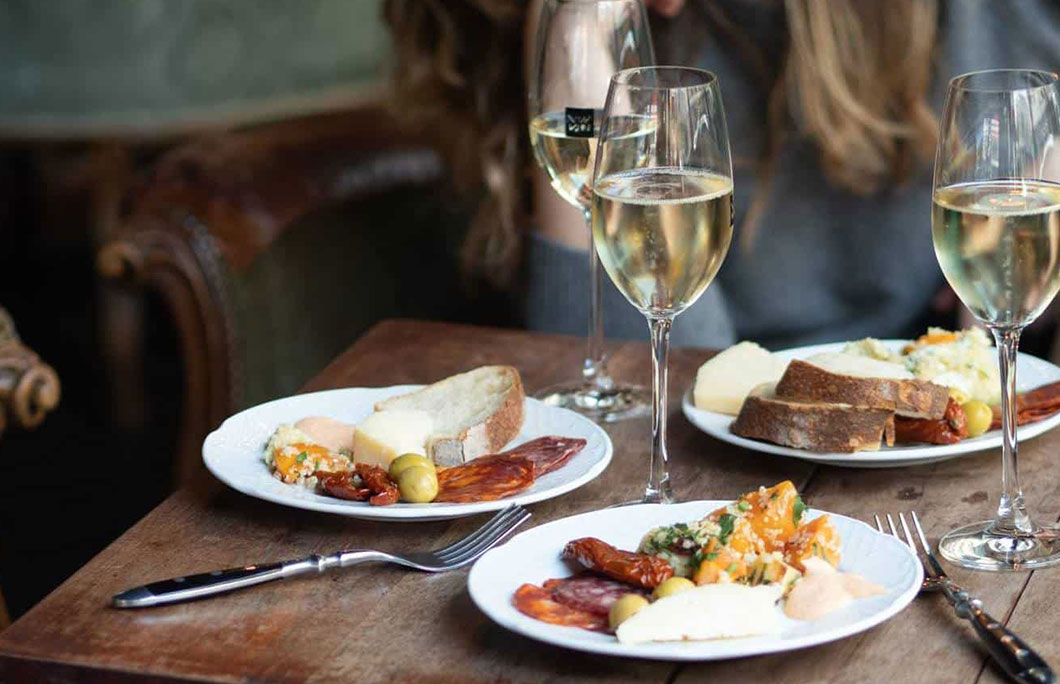 43rd. Vin-Vin – Helsinki, Finland
There's so much to love about Vin-Vin that it's hard to know where to start. The incredibly luxurious interior ensures it's a place where you'll want to stay for a while. Plush red seating, charcoal coloured walls, and rustic decor set the tone for a cosy evening. On Wednesdays they serve Italian aperitivos to pair with their extensive wine list; it's the absolute perfect plan for date night.
---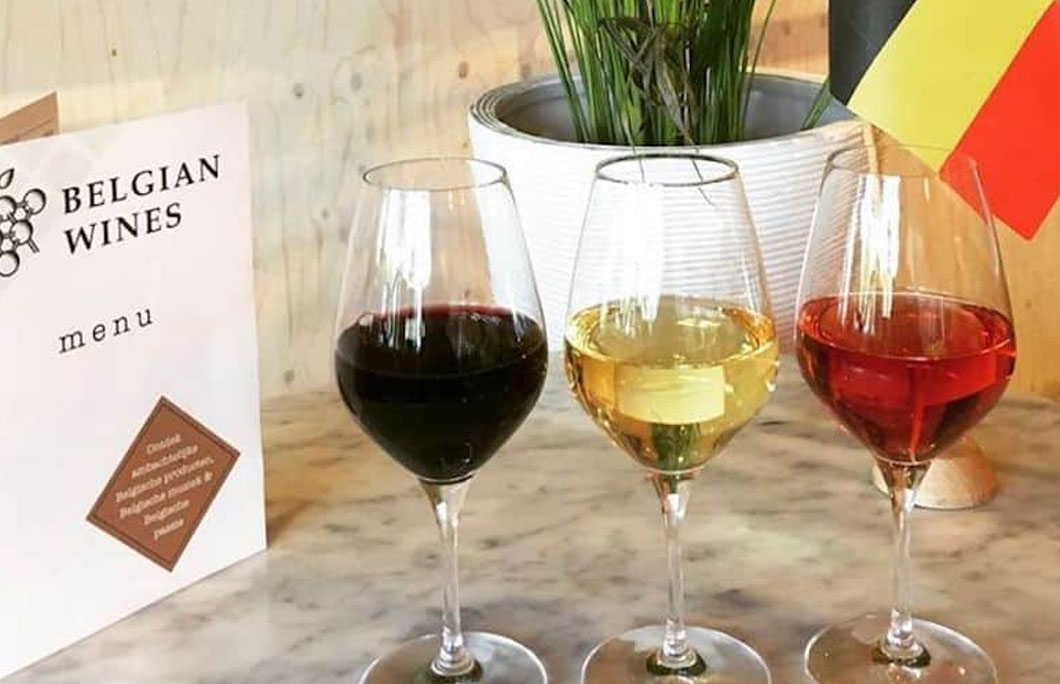 42nd. Belgian Wines – Antwerp, Belgium
Belgian beer might be world-famous, but this small wine bar in Antwerp is looking to put Belgian wine on the culinary map as well. At Belgian Wines you'll find, well, Belgian wines! While they're one of the region's largest wine shops, it's the tasting sessions in their trendy wine bar that make this place so hot. If you're travelling through Belgium, you can't pass up the chance to dive into this tasty side of the country.
---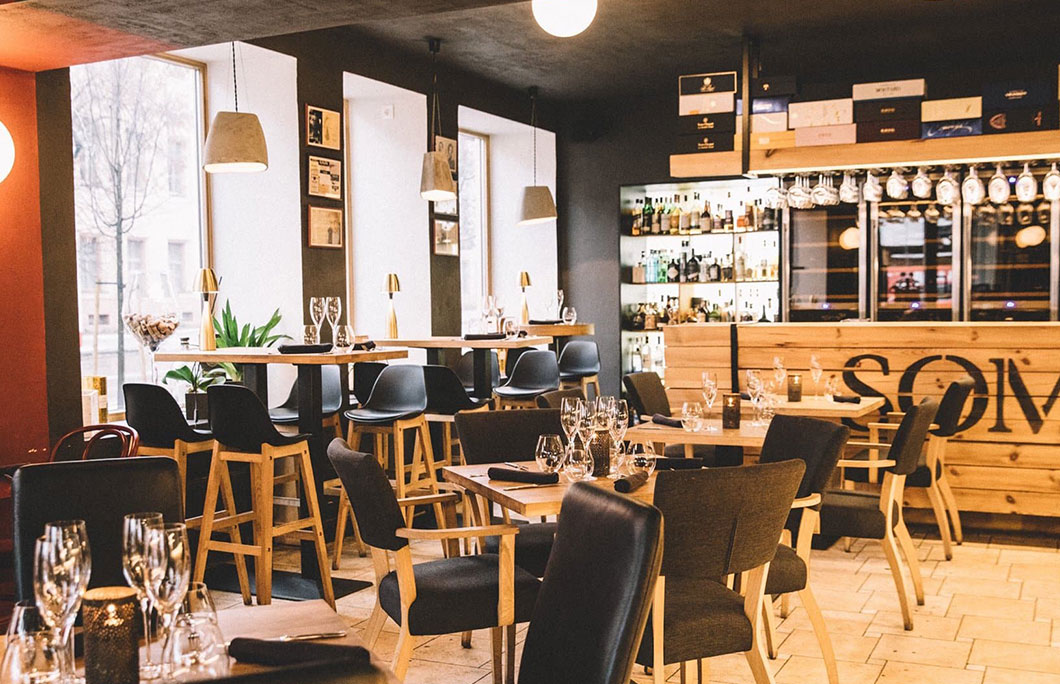 41st. Somm – Vilnius, Lithuania
Numerous visitors note how the knowledgable staff at Somm consistently over-delivers on every visit. This wine bar in Vilnius is owned and run by one of the most celebrated chefs in Lithuania, along with two of the most famous sommeliers in the region. Each and every bottle they offer is hand-selected with the utmost care, resulting in one of the most impressive wine lists in all of Lithuania.
---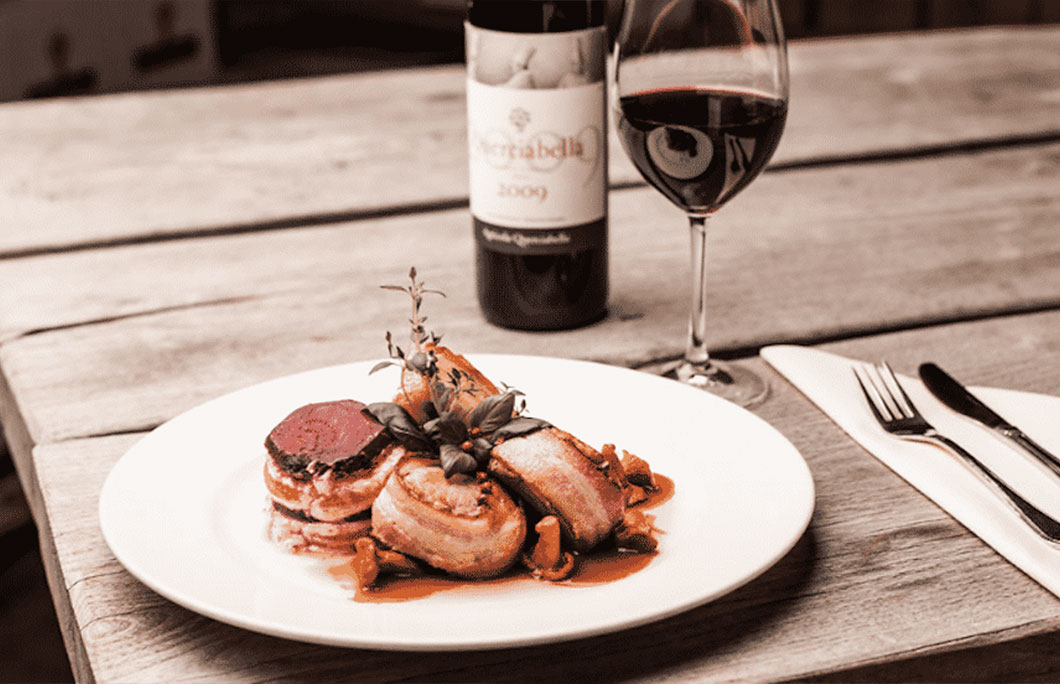 40th. Wine Bar Lofty – Gliwice, Poland
A lovely wine shop, loft, bar, and restaurant melt together here to create a delectable fusion of flavour and fun. Wine Bar Lofty is one of the best wine bars in Poland due to its carefully selected wines, which come from far-flung places of the world as well as right at home in Poland. We highly suggest indulging in the Polish wines, as the rich viticulture dates all the way back to the tenth century.
---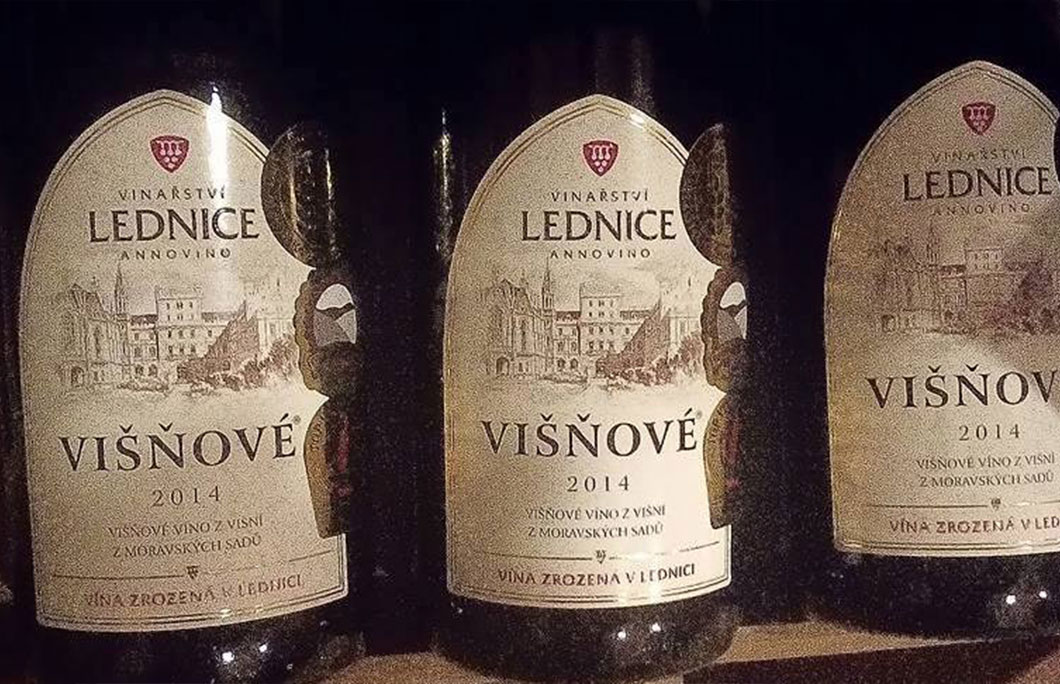 39th. Vinotéka v Zámecké Bráně – Valtice, Czech Republic
If you're truly looking to take a dive into local Czech wine culture, plan a road trip out to Valtice. The Vinotéka v Zámecké Bráně sits at the entry gate to a luxurious, enchanting Valtice chateau, creating a pretty authentic, unique experience for foreign visitors. The wines they offer comes mainly from local producers, which they serve to guests during their various samplings throughout the day.
---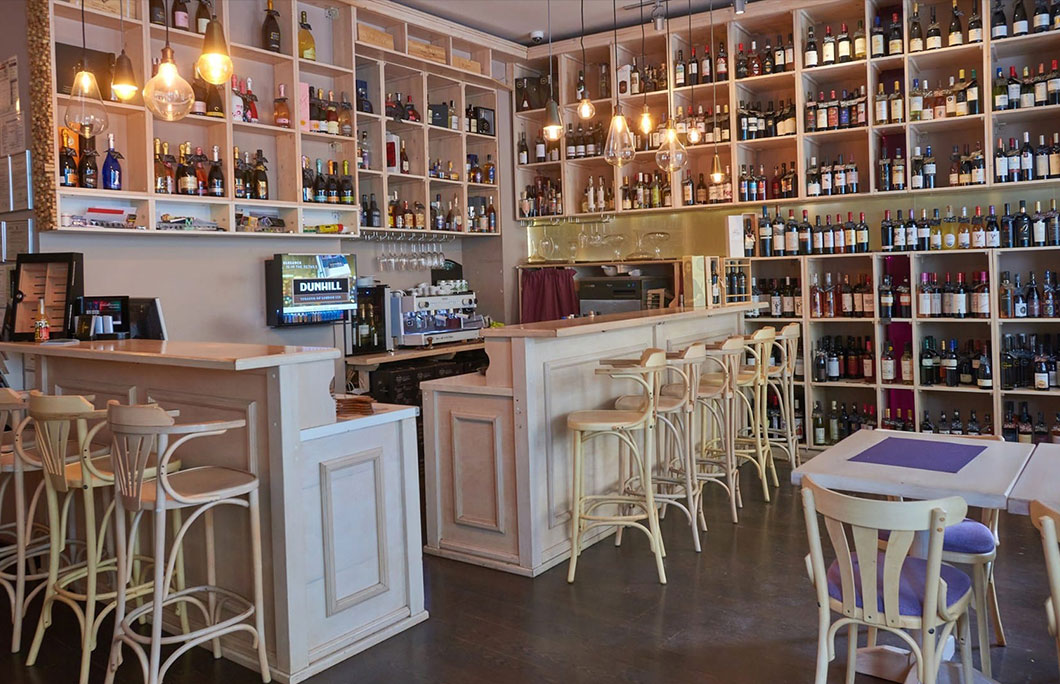 38th. Terroirs Boutique du Vin – Brasov, Romania
The enchanting fairytale-like city of Brasov is frequented by travellers often passing through on their way to explore the castles of Transylvania. However, there's one spot that's truly worth a gander, and that's the incredible Terroirs Boutique du Vin. You'll go on a fascinating and delicious journey through varietals from over 500 different labels. Pair it all with juicy burgers, duck, or even baked Cambaret cheese.
---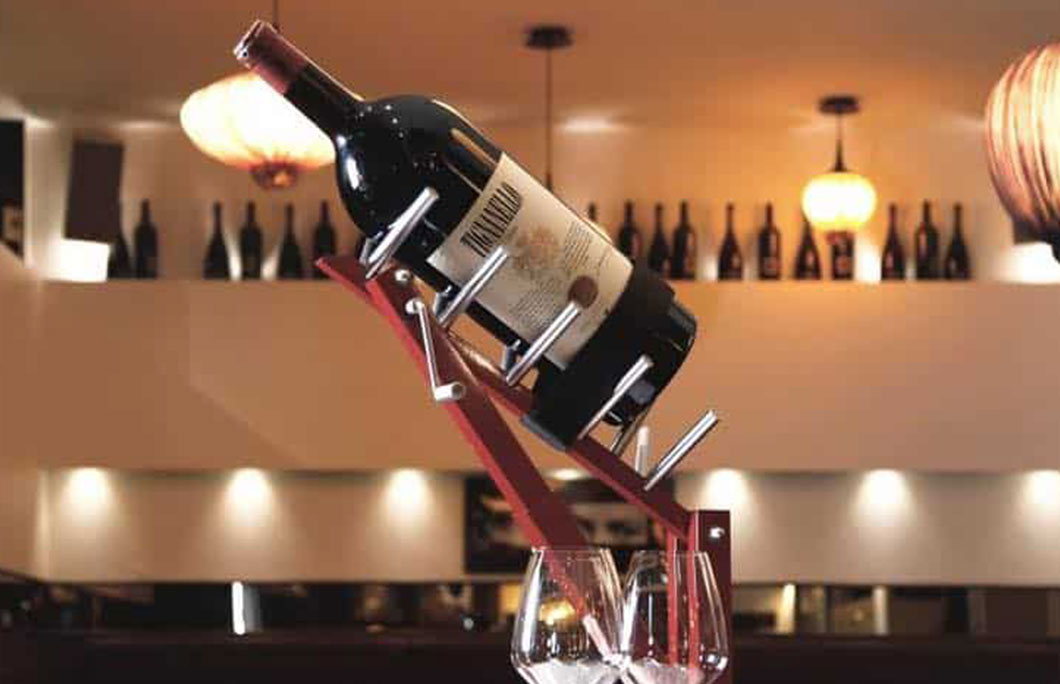 37th. Poletto Wine Bar – Hamburg, Germany
This Michelin-starred restaurant is home to more than 350 different wines. Plan on visiting here both hungry and very thirsty, as everything on the menu will delight your tastebuds, from the elevated Italian dishes to the variety of wines that they carefully select to pair with all of the unique flavours offered. Definitely make sure to sample their own Riesling.
---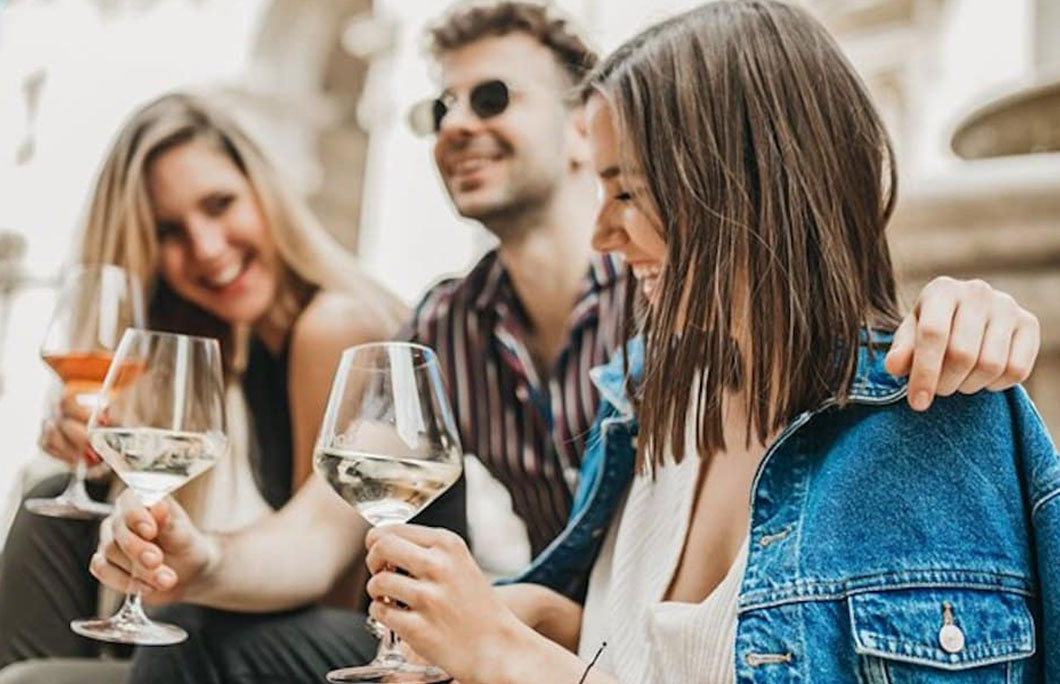 36th. DiVino Wine Bar – Budapest, Hungary
For some of the most stunning views and vibes in Budapest, spend the afternoon at DiVino Wine Bar. This place is, without a doubt, one of the best wine bars in Europe. Situated just next to the famous St. Stephen's Basilica, you'll be able to sip red or white wine here and relish in the relaxing atmosphere of the bar's outdoor terrace. Expect lots of variety, with over 150 different Hungarian wines available.
---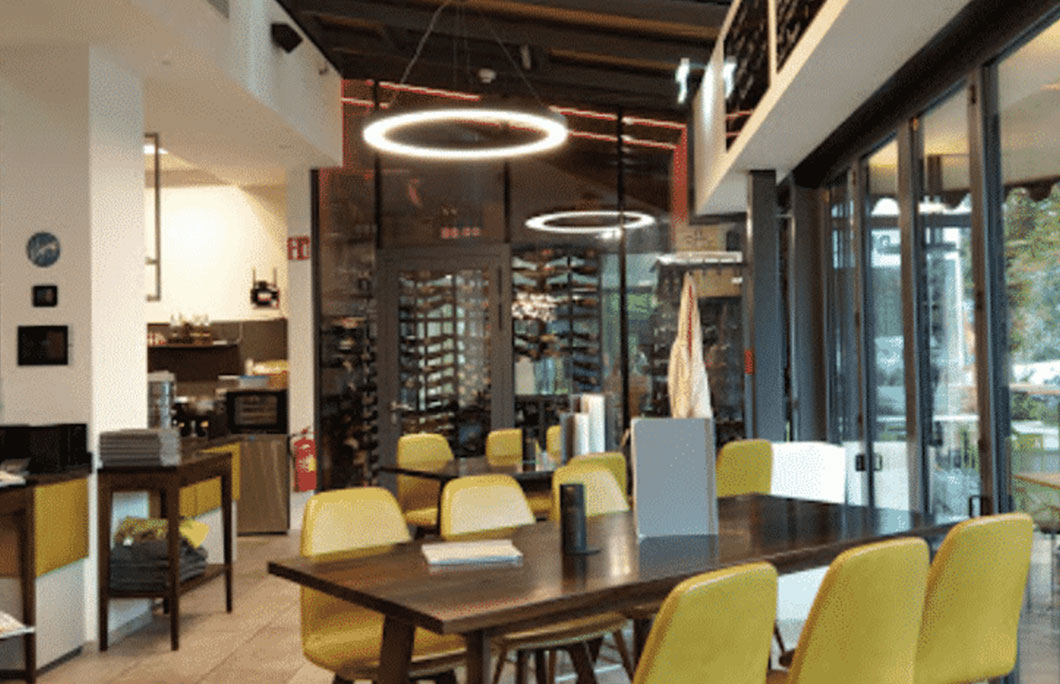 35th. Leopold – Krems an der Donau, Austria
Leopold is a triple threat, offering visitors the chance to indulge in a lively, upscale atmosphere that's part bar, Austrian vinothek, and wine shop all in one. It's hailed as a cultural hotspot in Krems, sourcing wine from local producers that result in a delightful tasting menu for visitors from out of town. Indulge in red wines from Burgenland and international wines from Germany, Italy, France and Spain.
---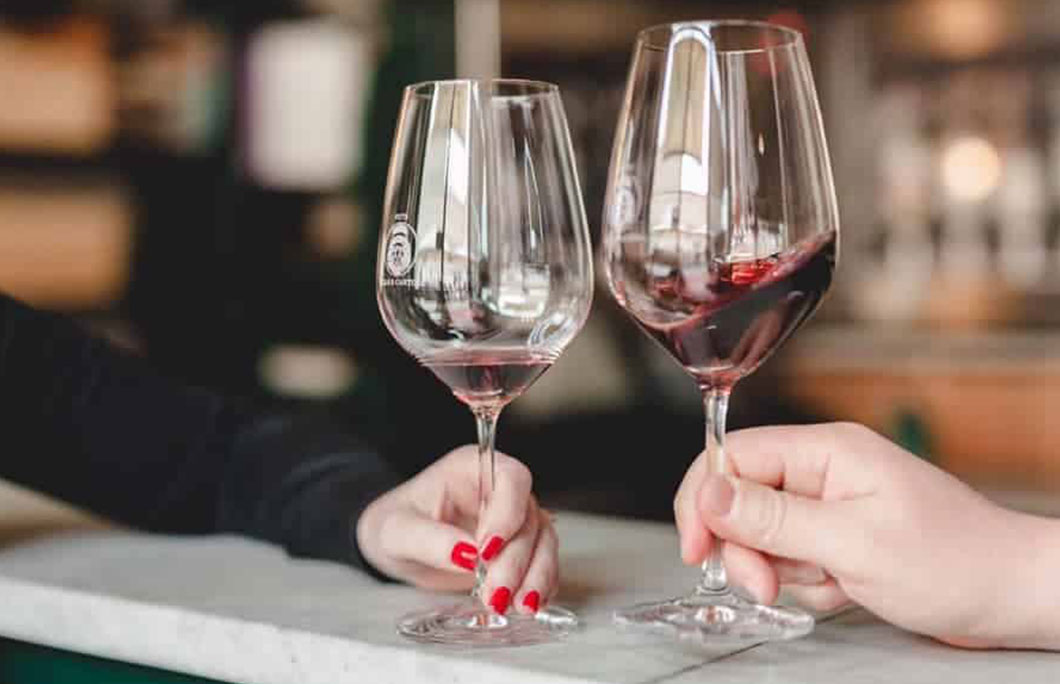 34th. Enoteca Pitti Gola e Cantina – Florence, Italy
Ask any local where to find the best wine bar in Florence and they'll likely sound off a few names, one of which will be Enoteca Pitti Gola e Cantina. This family-run wine bar is intimate and cosy and just as you'd expect a local Tuscan wine bar to be. Here, you can enjoy a variety of Tuscan wines, namely quality reds. Be sure to take time out to speak with the owners of the bar as they're full of knowledge and suggestions.
---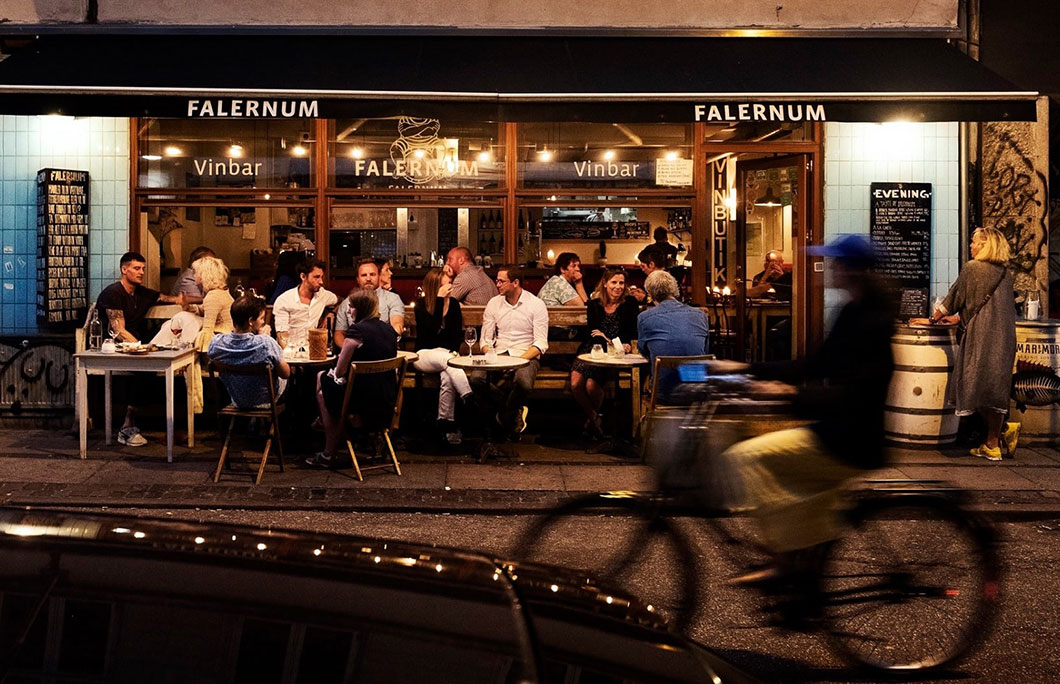 33rd. Falernum – Frederiksberg, Denmark
For travellers making their way through Denmark, there are few more charming and relaxing places to enjoy a glass of wine than at Falernum. This trendy little spot is part cafe and part wine bar, serving up unique vibes and an atmosphere that feels warm, inviting, and fun. They've even got champagne, sherry, port, and sweet wines to sample, which we feel really rounds out the experience.
---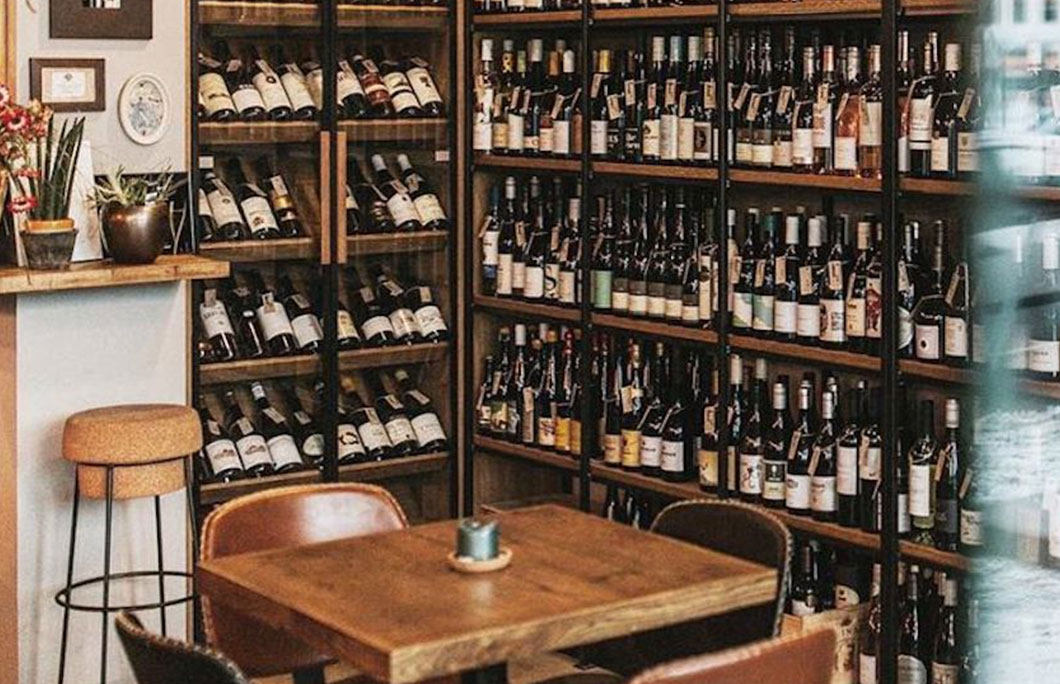 32nd. Time to Wine – Tallinn, Estonia
Time to Wine is a new wine bar in Tallinn that offers guests the chance to navigate the wine world and all of its richness. The wine dispensers, which is a pretty new concept in Estonia, pour out 22 varieties of wine from different regions. Enjoy sampling each wine glass by glass as you relax into your comfortable surroundings. On top of serving up a creative concept, you can also participate in extremely informative wine classes.
---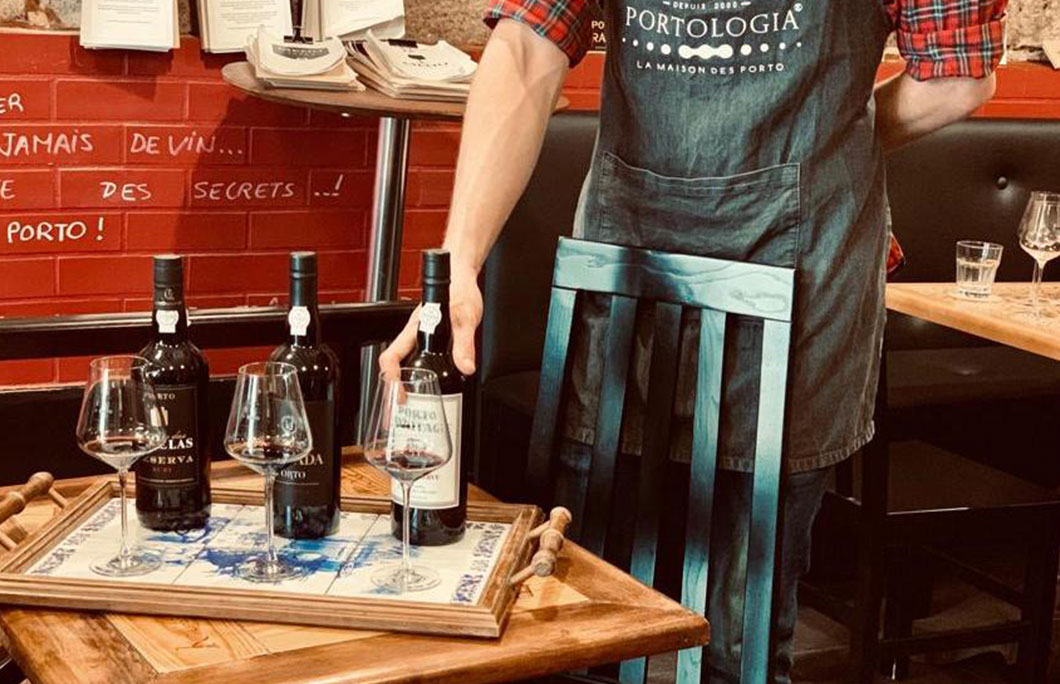 31st. Portologia – Porto, Portugal
It's impossible to visit Porto and not stop by Portologia for a brief yet thorough introduction to Port wines. This charming wine bar, which is named the House of Port in French, specialises in Port wine tastings that they perfectly pair with cheese. If this isn't already on your to-do list in Porto, it should be. Travelling through Lisbon? You can stop by the Portologia branch there as well.
---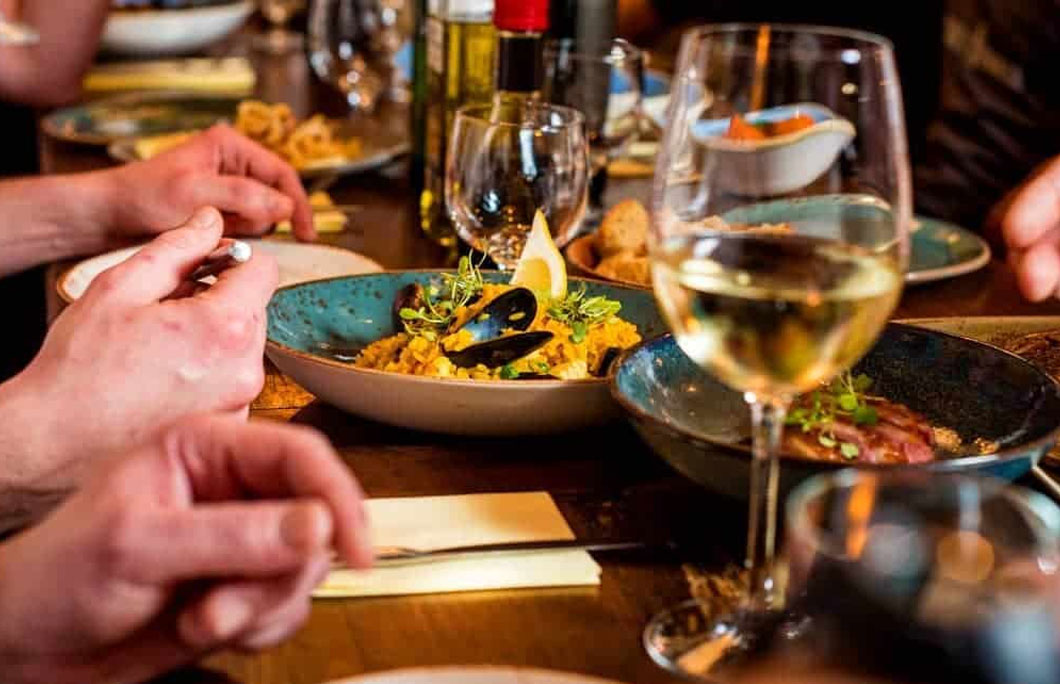 30th. Cava Bodega – Galway, Ireland
Fancy a trip to Spain without leaving the comfort of wherever you're staying in Galway? Check out the award-winning Cava Bodega. Here, they showcase the very best of Spanish food and wine. Tantalising and surprisingly authentic tapas pair well with any wine you can imagine; they serve everything from sweet sherries and dessert wines straight through to the red, white and even rose.
---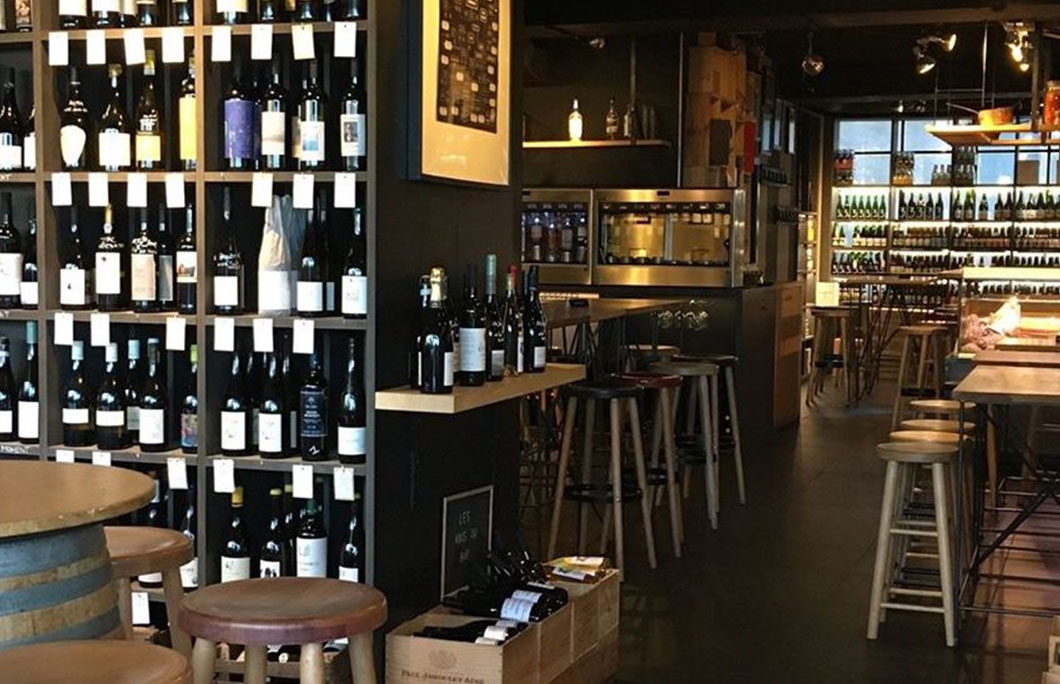 29th. Etiquette – Brussels, Belgium
According to the staff here, the concept behind Etiquette is simple: it's about discovering and enjoying good quality wine. They put quality at the forefront of everything they do, stocking over 500 wines from across the globe, ranging from small producers to some of the most coveted labels in the world. Quality and consistency combine here to form an elegant spot to enjoy wine in the heart of Brussels.
---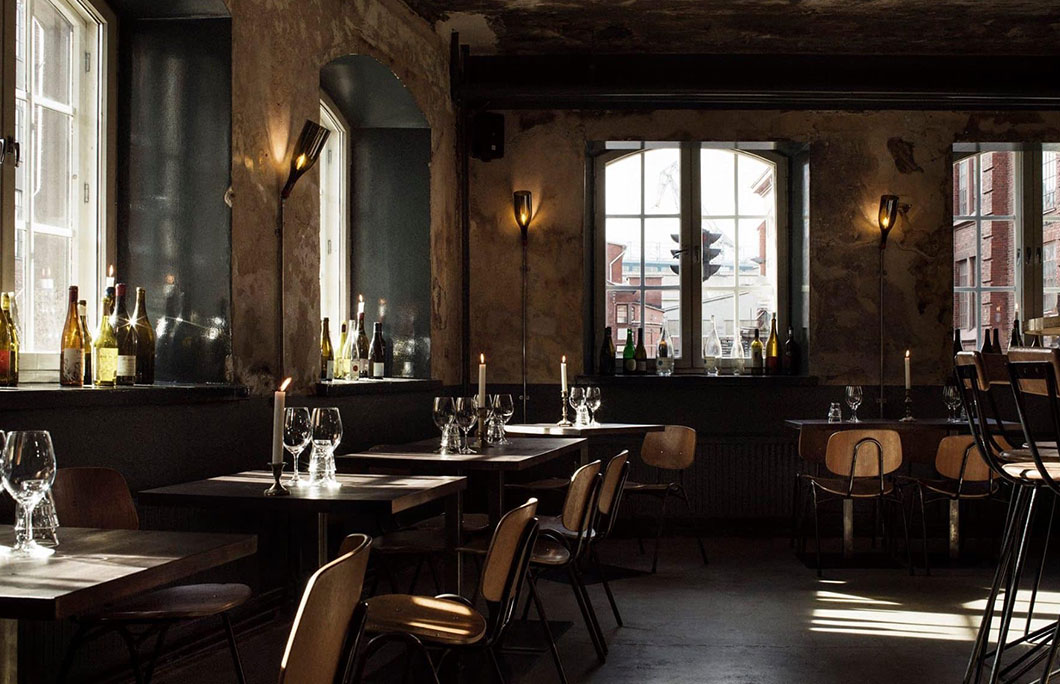 28th. BasBas Staff Wine Bar – Helsinki, Finland
Make your way to bustling Tehtaankatu in order to slip into one of the cosiest, most unique wine bars in Helsinki. BasBas Staff Wine Bar oozes historic charm, every corner of the vintage bar dripping with knowledge passed down from French-Canadian sommelier Marc-Antoine Marcoux. Count on an impressive wine list on top of tasty snacks for pairing.
---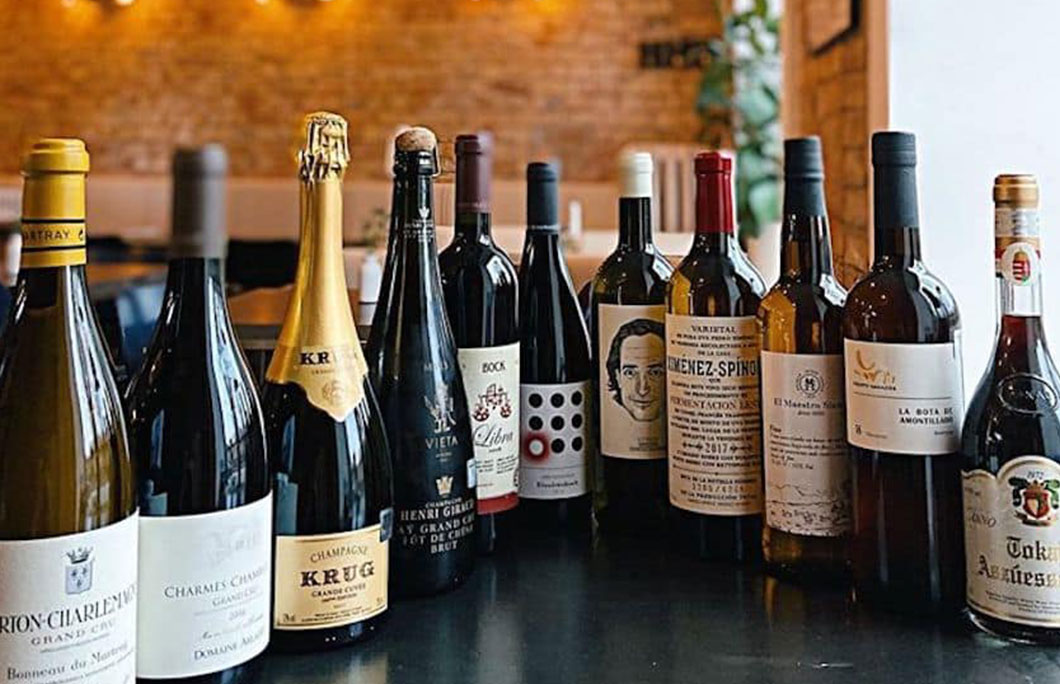 27th. Vieta – Riga, Latvia
Exposed brick walls and the perfect mood lighting create a relaxing atmosphere in which to enjoy glass after glass of quality wine when visiting Vieta. A trendy neon sign hangs above the front door, illuminating the wines on display. The focus here is one New European fine wines, which ensures that any tasting you treat yourself to will likely feature labels you've never even heard of. It's that kind of exclusivity makes it one of the best wine bars in Europe.
---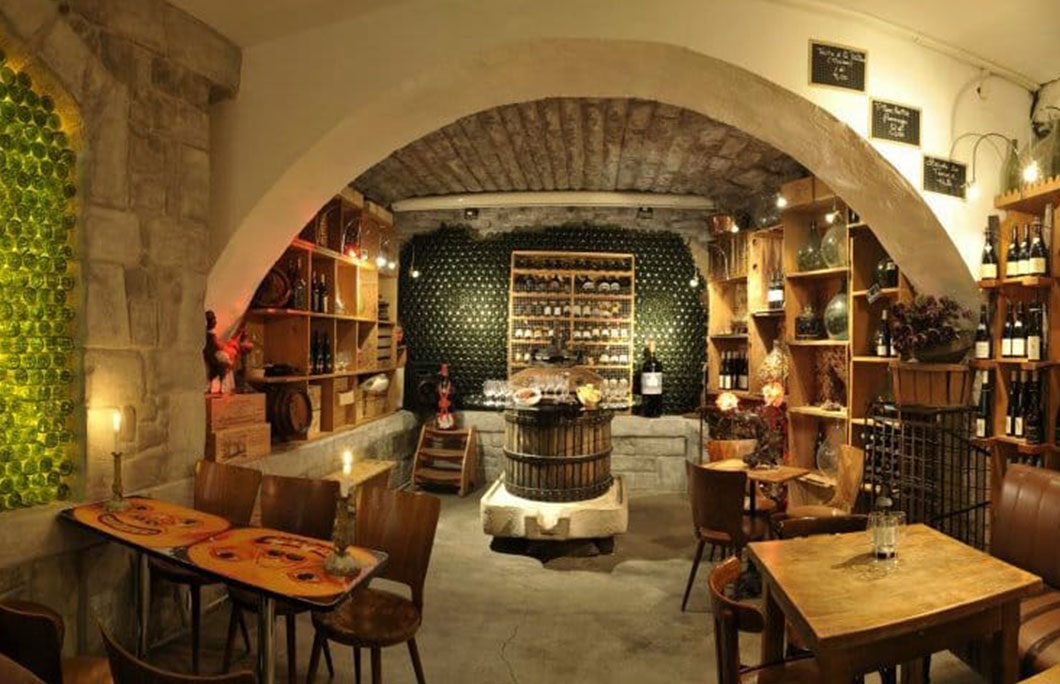 26th. La Cave d'à Côté – Lyon, France
It's easy to see why even the locals think La Cave d'à Côté is one of the best wine bars in Lyon. This cosy little bar acts as an enchanting cave in which you can find over 100 different labels to sip on. From New World wines to digestives and champagnes, there's nothing here that's not delightful, especially in such a quaint, dimly lit setting.
---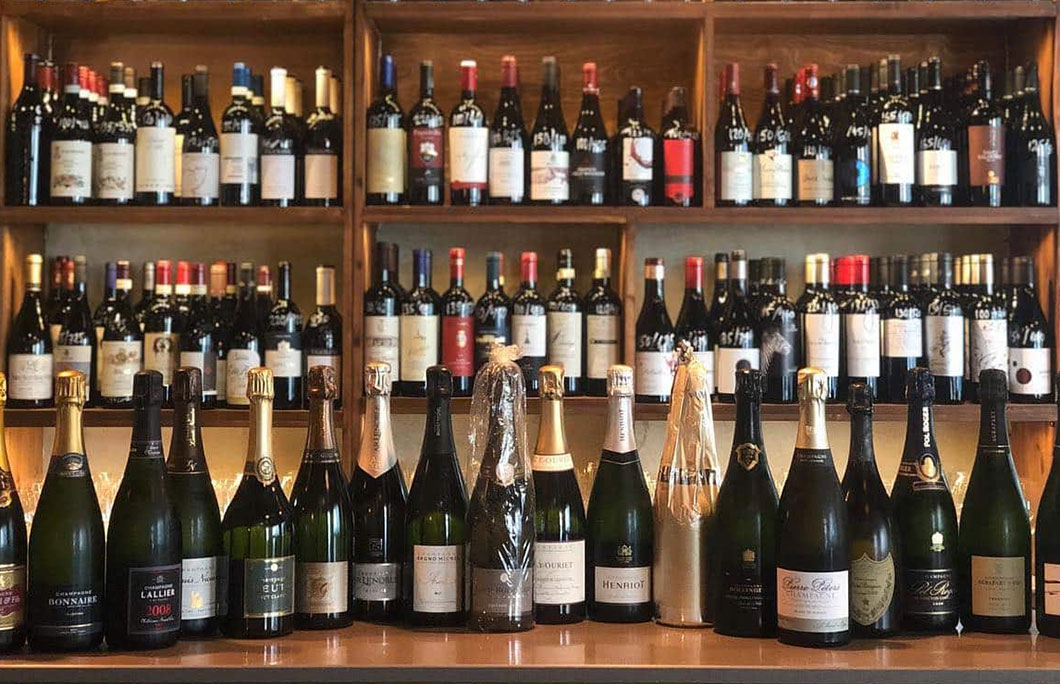 25th. L'enoteca – Malmö, Sweden
If you care about sampling wine that's exclusively made by small, serious winemakers who work sustainably and ecologically to protect nature then you're likely to enjoy the over 300 different varieties of wine available at L'enoteca. They regularly hold tasting events where they pair the finest European wines with tasty boards full of Italian olives, European cheeses, and cold cuts.
---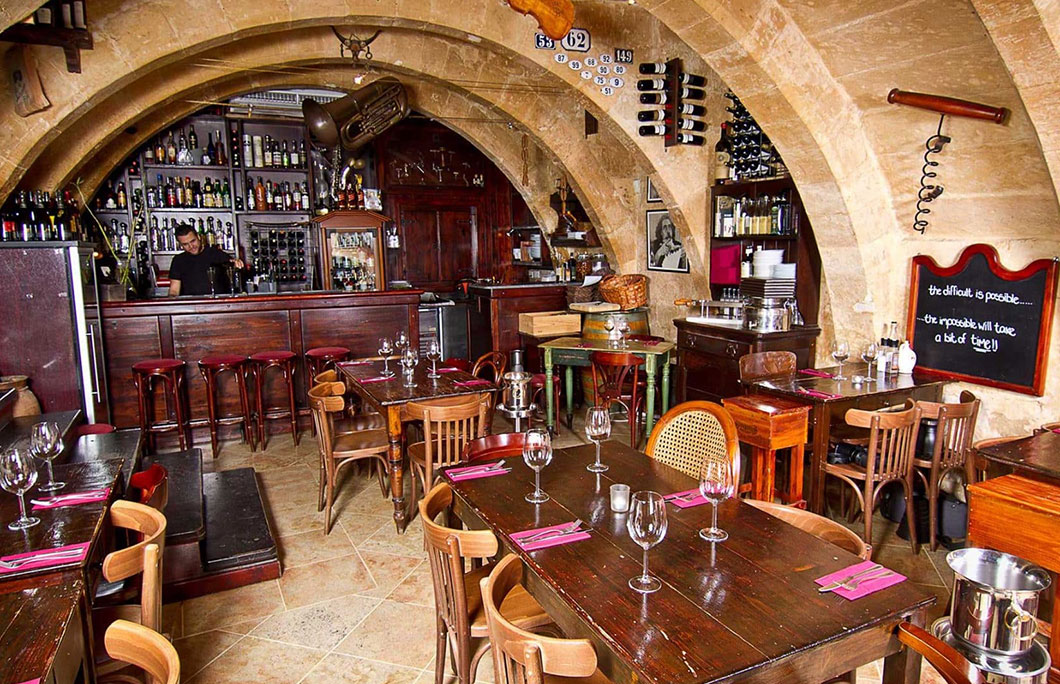 24th. Trabuxu Wine Bar – Valletta, Malta
Located inside of a historic 350-year-old cellar on Valletta's famous Strait Street, you'd be hard-pressed to try and find a local who doesn't think Trabuxu is one of the best wine bars in Malta. It's the perfect setting for any kind of elegant affair regardless of the season or occasion, serving a nice mixture of hand-selected wines with the right kinds of meat and cheese to truly take your taste buds on a journey.
---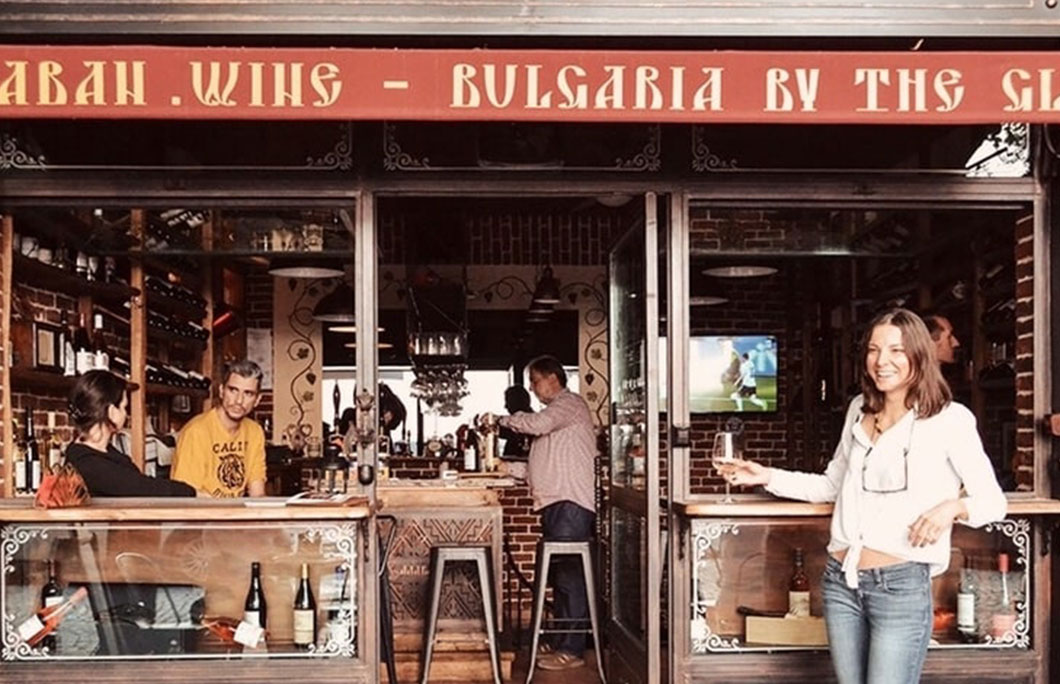 23rd. Balaban Wine – Sofia, Bulgaria
Balaban is a quaint, cosy wine bar and shop in the heart of the Doctor's Garden area in Sofia. Hop on over while wandering through the historic city to try a selection of Bulgarian wines by the glass. You'll find a large range of local and classic wine varieties from all five wine regions of the country, accompanied by delicious Bulgarian cheeses and cold cuts. It's the perfect pairing.
---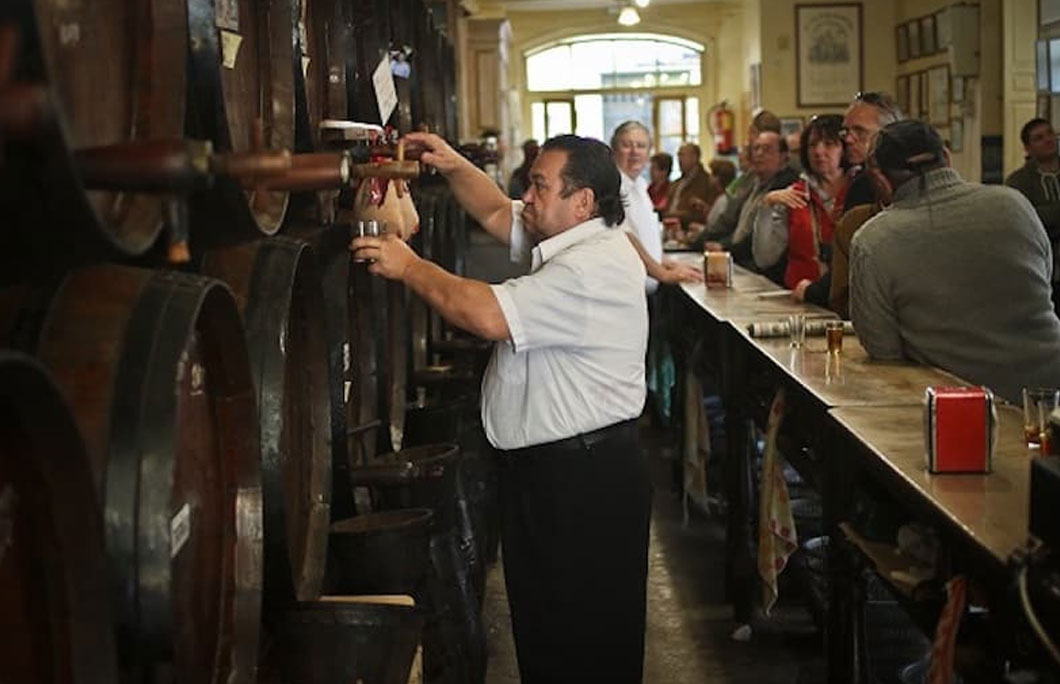 22nd. Antigua Casa de Guardia – Malaga, Spain
History buffs and wine lovers absolutely can't miss visiting the Antigua Casa de Guardia, as it's been considered one of the best bars in Malaga by locals since it opened in 1840. This down-to-earth Spanish tavern features an interesting and unique interior. Upon entering you'll see long rows of wooden barrels that hold lots of local wine. They come with tasty tapas, per tradition.
---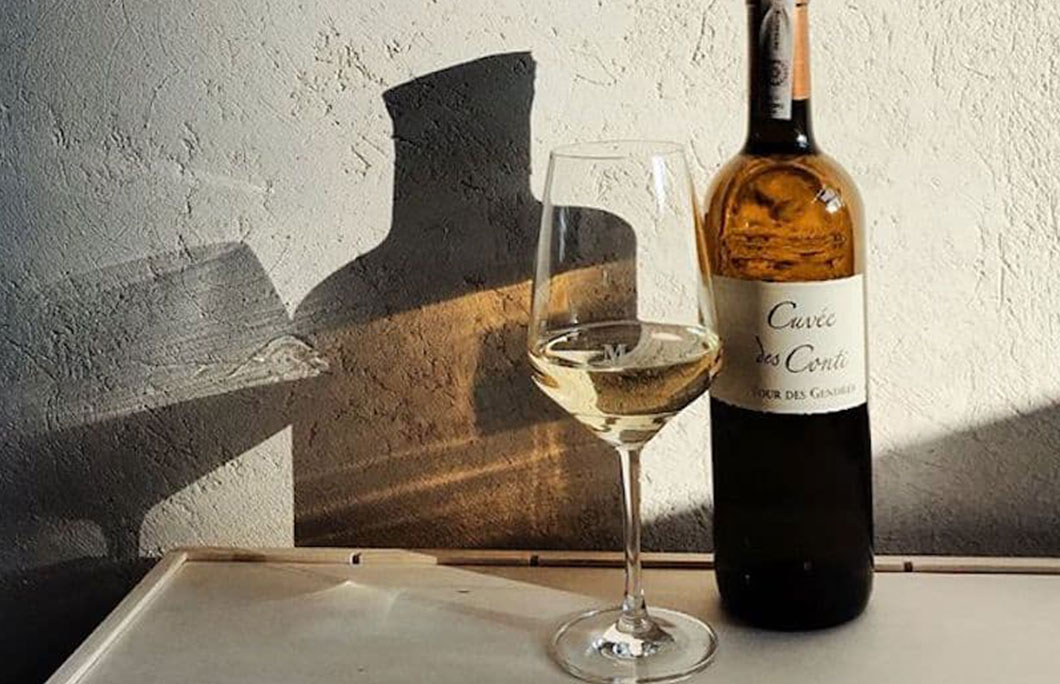 21st. Mielżyński Wines Spirits Specialties – Warsaw, Poland
There's no denying that, after one sip of the sumptuous wine here, you'll to believe that it's one of the biggest wine meccas in all of Europe. Wine lovers flock to Mielżyński to indulge in the variety of vinos available at this stylish wine bar. Count on enjoying fresh, seasonal food that pairs well with any bottle you're sampling. Want to take a label home? Shop the on-site wine store.
---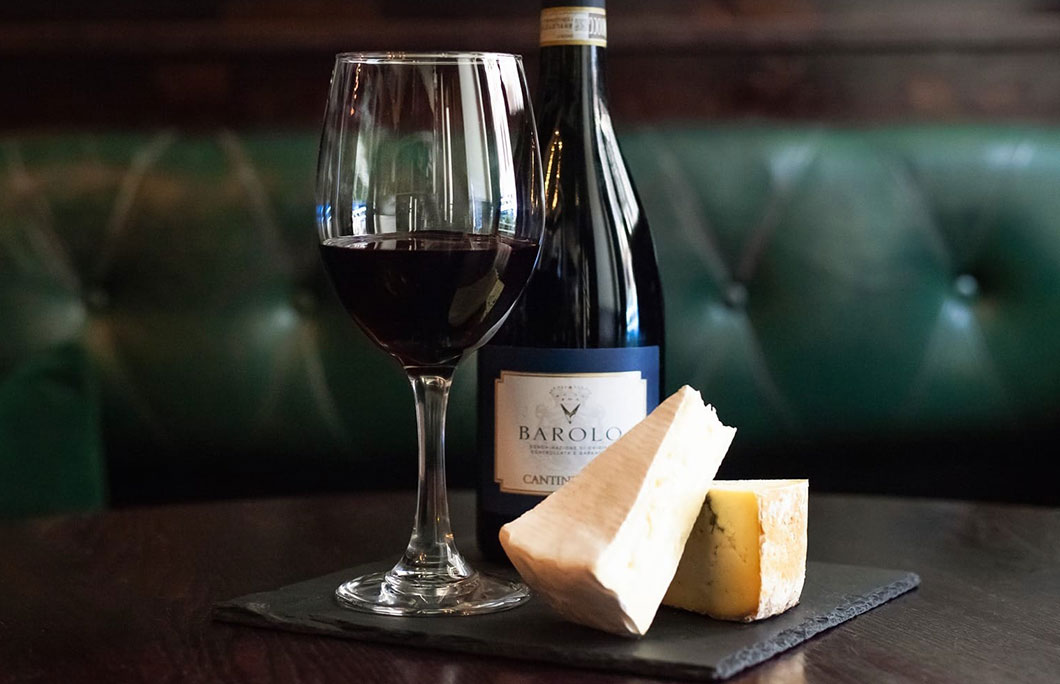 20th. Vroni's – Glasgow, Scotland
Vroni's is consistently ranked as one of the best wine bars in Glasgow, if not the entirety of Scotland. This wine and Champagne-centric venue is a staple for any wine lover in Glasgow. It's perhaps the most comprehensive and famous wine bar in the city, offering an intimate atmosphere that oozes of mystery and intrigue. Settle into a booth and select a wine from countries like France, Chile, South Africa, Italy and Spain.
---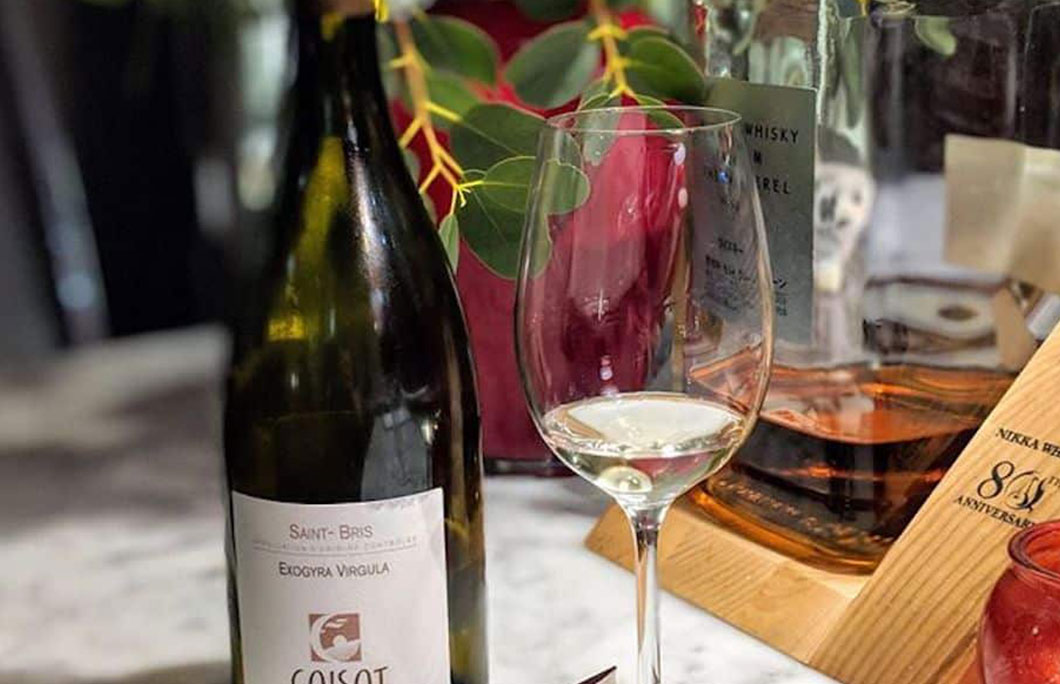 19th. Ten Green Bottles – Brighton, England
The bright and vibrant exterior of this wine bar and shop draws most visitors in for a gander. Once inside, they're delighted by an almost overwhelming selection of 200 different wines to choose from. From France to South Africa and even a delicious Sussex wine, you'll find that you're going to want to spend your entire day working your way through the menu here.
---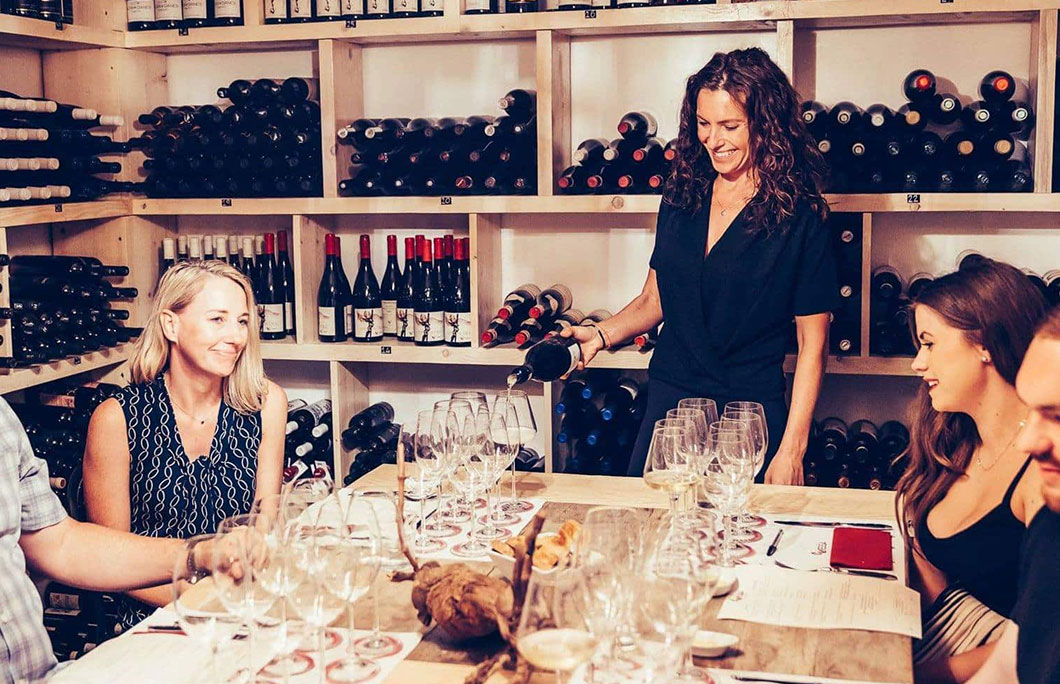 18th. Rimessa Roscioli – Rome, Italy
If you're new to wine, or simply want a thorough introduction to Italian wine by an expert who knows their stuff, then Rimessa Roscioli is without a doubt one of the best wine bars in Europe for you. Here, they hold nightly wine tasting events where they pair gourmet snacks with the most carefully-selected wines. Prepare to go on a journey through Italy's rich oenological history.
---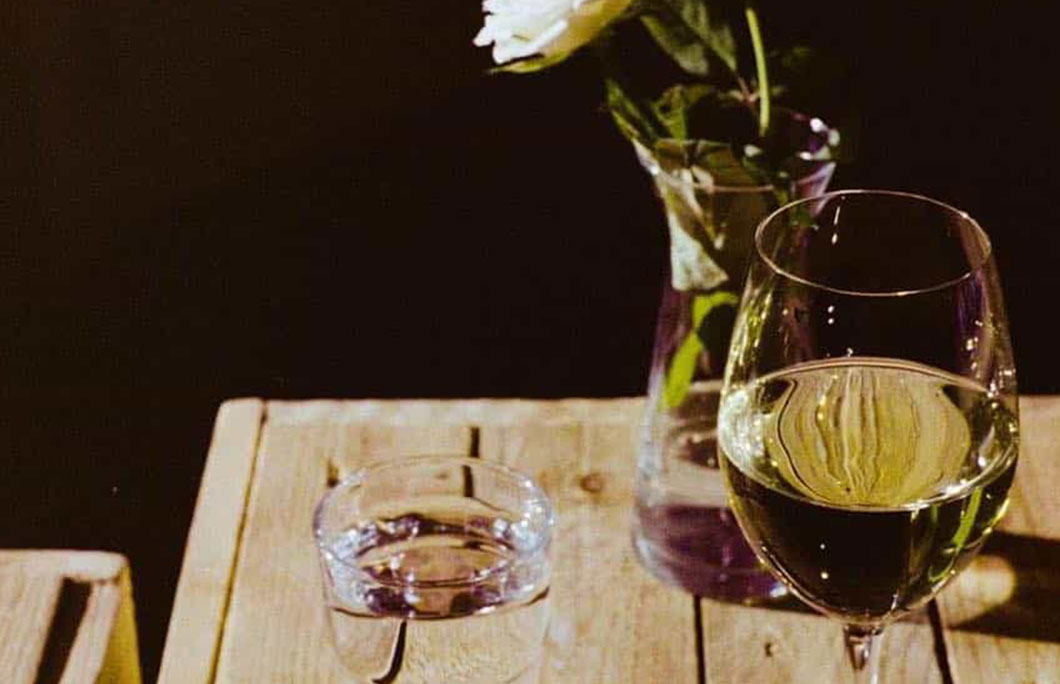 17th. VinVin – Utrecht, Netherlands
An especially cosy setting makes VinVin one of the best wine bars in Europe. When travelling through the Netherlands, you'll want to plan a stop in Utrecht just to hop off here and sample some of the 30 different wines they offer by the glass. Along with hosting live jazz sessions every couple of weeks, you can graze your way through tasty snacks and enjoy wine from various parts of the world.
---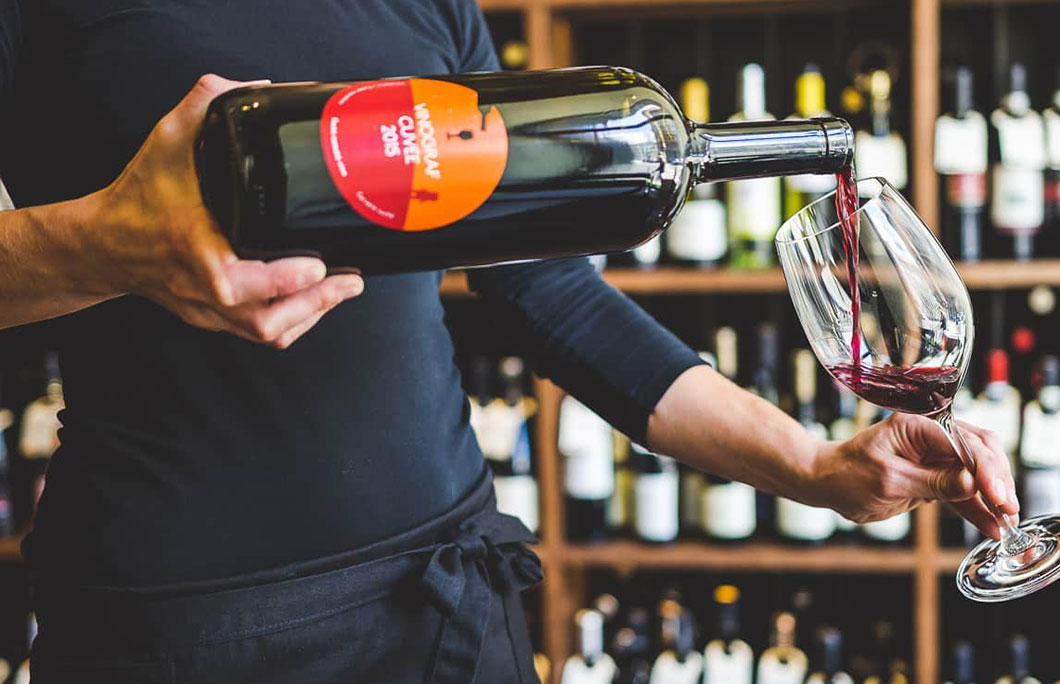 16th. Vinograf Wine Bar – Prague, Czech Republic
While not one of the major wine-producing countries in Europe, wines from the Czech Republic are intriguing, to say the least. And, seeing as it's hard to sample them outside of the country, take advantage of your time here and head to Vinograf Wine Bar in Prague to enjoy a delightful national variety. Or, select another bottle from their impressive selection of over 700 different wines to taste.
---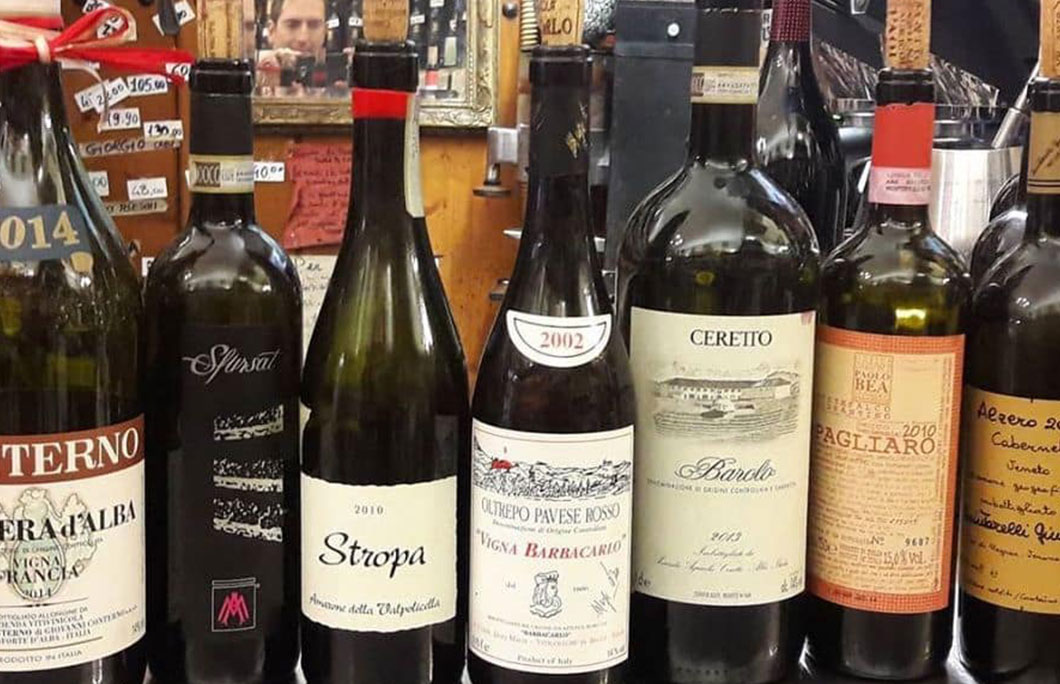 15th. Cantine Isola – Milan, Italy
You'd be hard-pressed to find a wine bar in Milan that's more frequently mentioned as the best of the best than Cantine Isola. The bar itself has been around for over 120 years, but the current owner's managed it since 1992. And, while you can stay for a while and sip on sumptuous glasses of wine, we suggest browsing their over 1,7000 bottles available. Simply browsing even feels fun and indulgent, and the quality of taste is even better.
---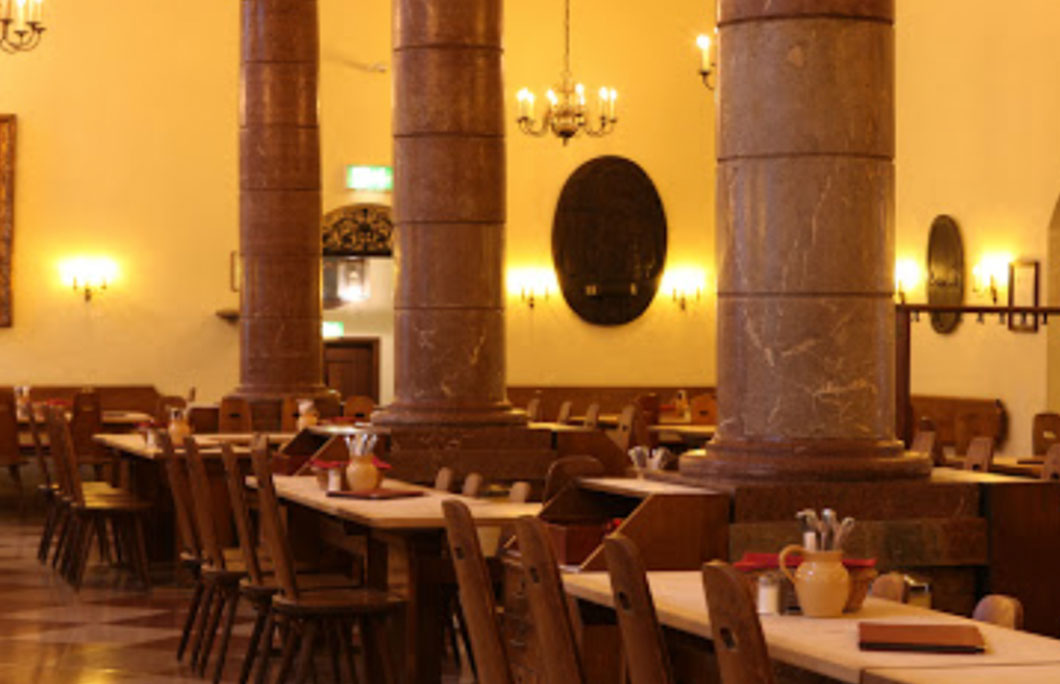 14th. Pfälzer Residenz Weinstube – Munich, Germany
It's hard to characterise just exactly what's so enchanting about Pfälzer Residenz Weinstube. Perhaps it's the fact that they've got over 60,000 cases of wine stored down in their cellar. Or, it might be the opulent decor and fine food that they serve. Whatever it is, it's easy to say that this is one of Munich's finest restaurants and one of the best wine bars in all of Europe.
---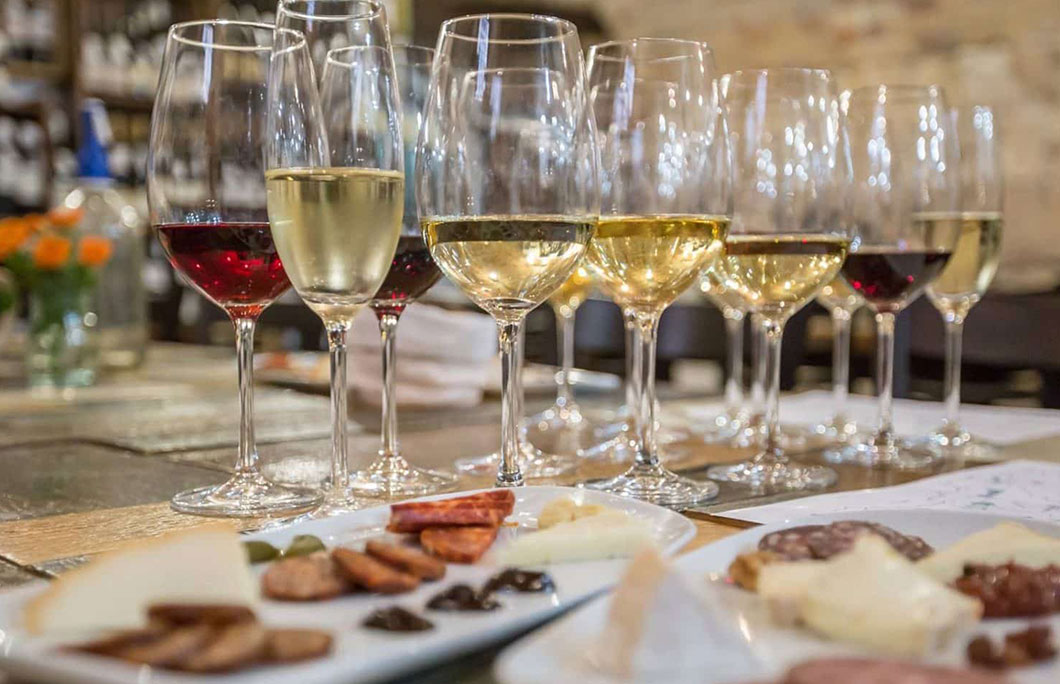 13th. Tasting Table – Budapest, Hungary
Head to the Tasting Table in Budapest to enjoy a dive into the quintessential Hungarian wine experience. At this trendy wine cellar, shop, and bar, an experienced guide will walk you through a tantalising tasting of Hungarian and Central European wines. Prepare to discover a variety of unknown wines from local, small producers. This is one experience you simply can't pass up.
---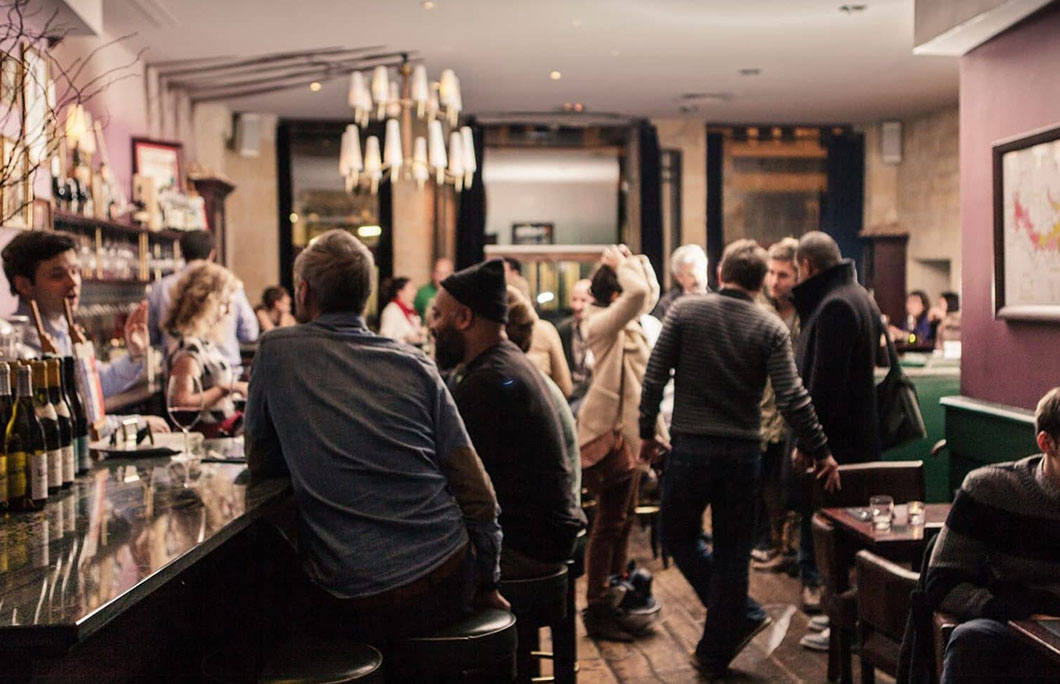 12th. Ô Chateau – Paris, France
There's no arguing the fact that Ô Chateau is one of the best wine bars in Paris. Housed inside of a 17th-century home, the bar perfectly blends traditional with modern to offer guests a superb wine-tasting experience. They serve at least 40 different wines by the glass. And, guests can wander into numerous little alcoves to enjoy their samplings.
---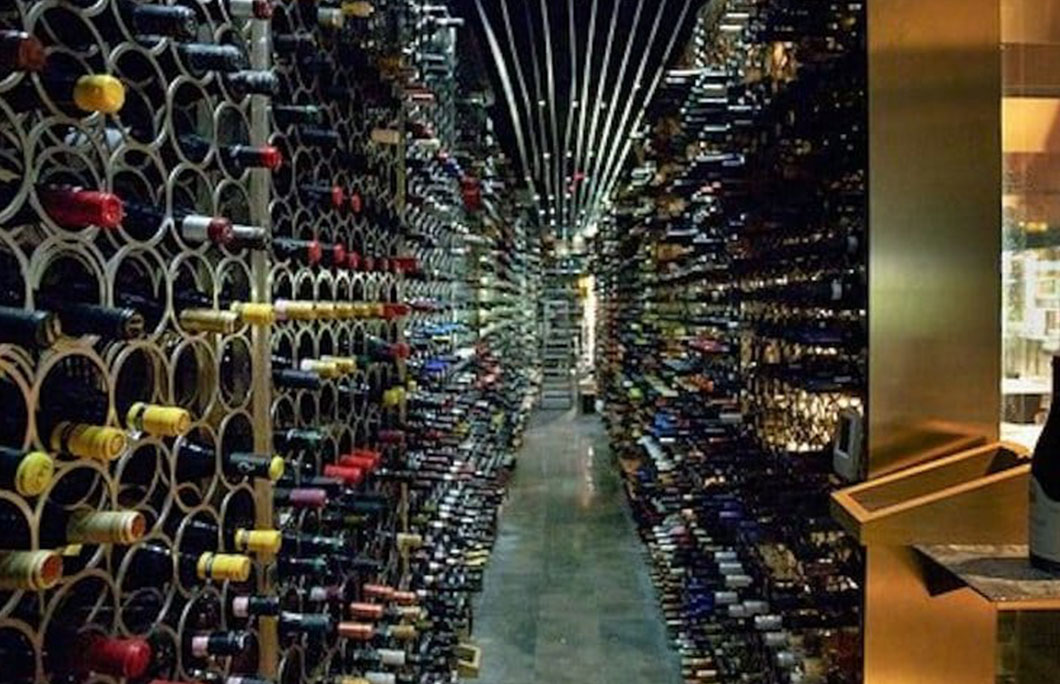 11th. Monvínic – Barcelona, Spain
Elegance, style, and variety melt together at Monvínic to form one of the best wine bars in Barcelona. This chic bar is a mecca for wine lovers, offering over 3,000 different bottles to choose from. Simply browse the list on their provided tablets to find a wine you'd like to sample. Then, enjoy relaxing in one of the chicest bars in Barcelona.
---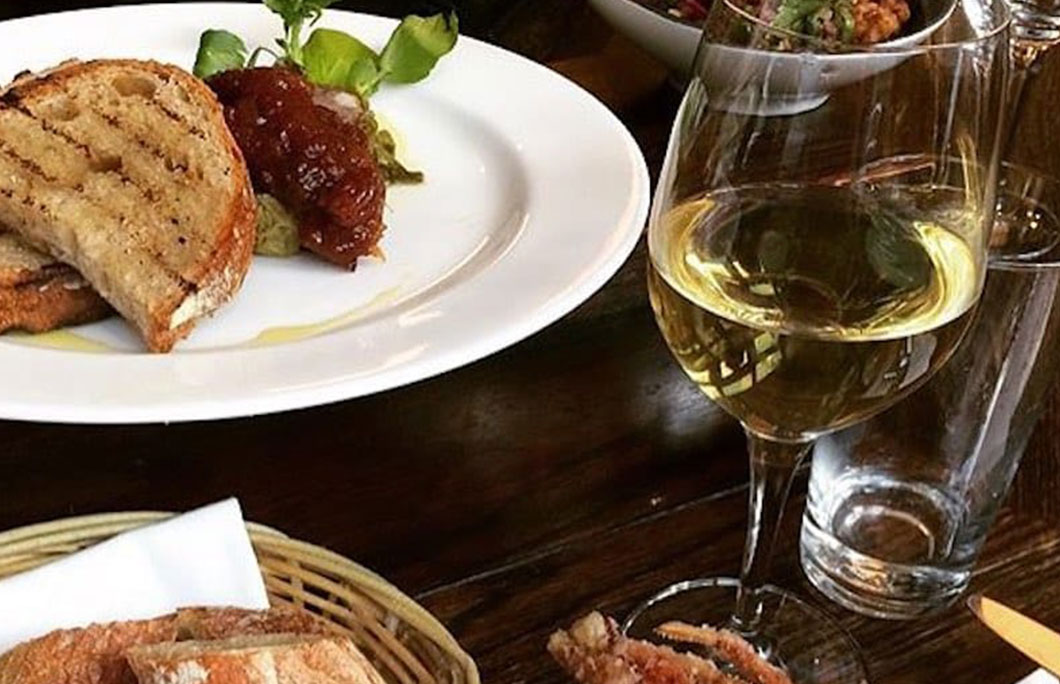 10th. The 10 Cases – London, England
First of all, we understand that you've got your fair share of choice when it comes to wine bars in London. However, for a traveller who's new to the London wine scene, few bars seem to offer what The 10 Cases wine bar does. Their commitment to an ever-changing wine menu keeps thing fresh, new, and buzzing at all times. The easy-going nature of the bistro, paired with the quality of the wine, make it simply perfect for somebody looking for something laid-back yet high-quality.
---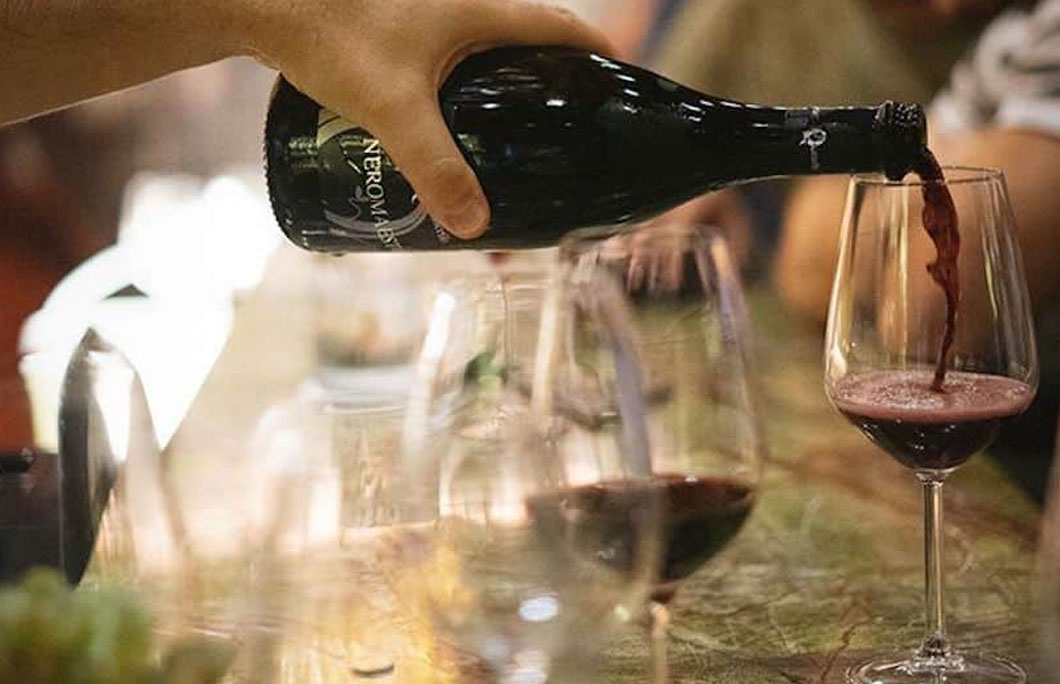 9th. Heteroclito – Athens, Greece
If you're visiting Greece and find yourself interested in sampling only Greek wine, then Heterclito is one of the best wine bars for you. You'll find a wine list that showcases exclusively Greek wines, some natural, some rare, and some that you should definitely get to know well. On top of an impressive wine list, this bar is home to some seriously cosy vibes, making it a great spot to relax after exploring the city all day.
---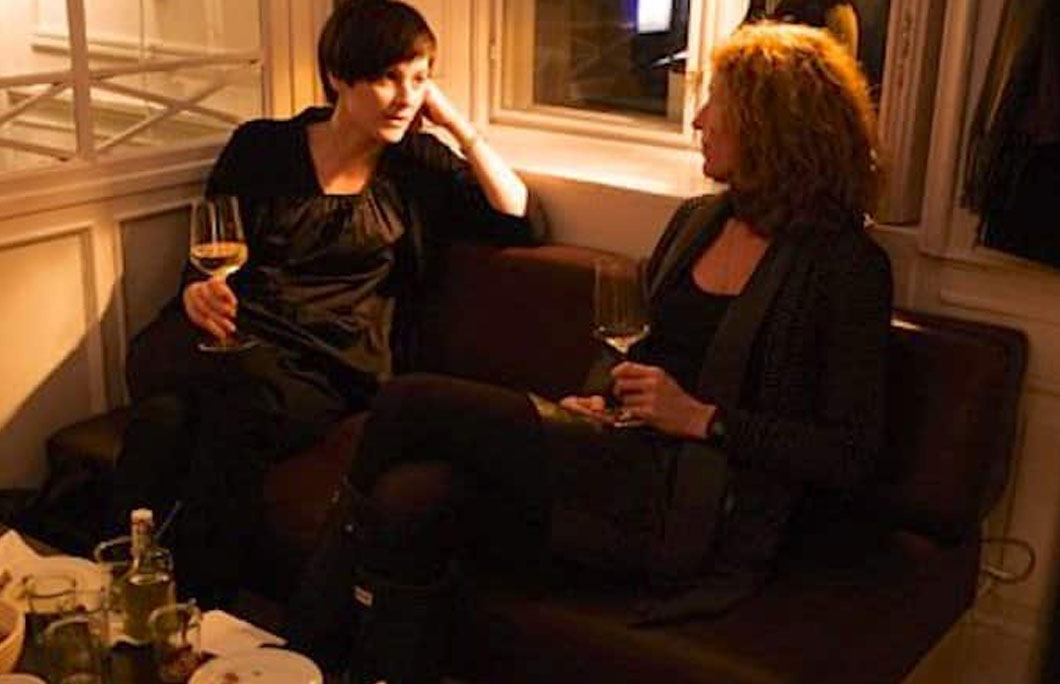 8th. Ved Stranden 10 – Copenhagen, Denmark
Ved Stranden 10 consistently makes any list of the best wine bars in Copenhagen for its charming location and impressive menu. Peering out over the canal, you'll find that spending an afternoon here feels relaxing; sitting amongst the stylish interior is about as cosy as it gets. Head here on a Wednesday to treat yourself to a tasting where you'll be guided through four to six different glasses of similar wines.
---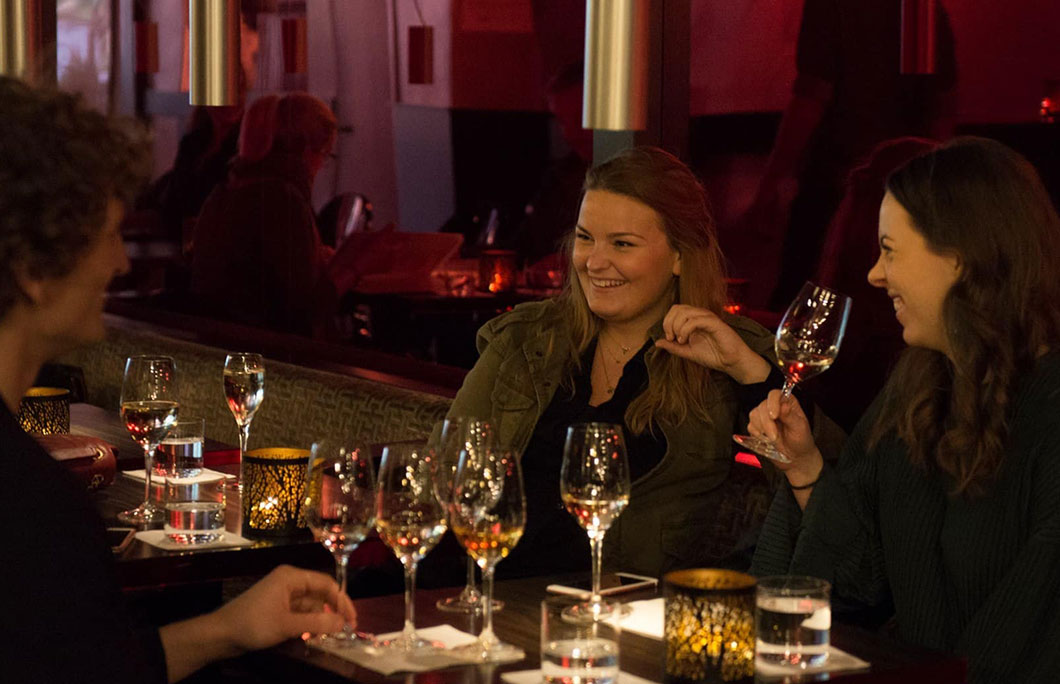 7th. Bubbles & Wines – Amsterdam, Netherlands
Trendy, eclectic and absolutely dripping with style, Bubbles & Wines is one of the best wine bars in Europe for travellers after something both tasty and luxurious. As the name suggests, they offer both wine and champagne here, with 50 wines by the glass to sample and even more variety by the bottle. We suggest starting with the tasting flight; you'll get three half-glasses of wine that you can choose according to grape, region or quality.
---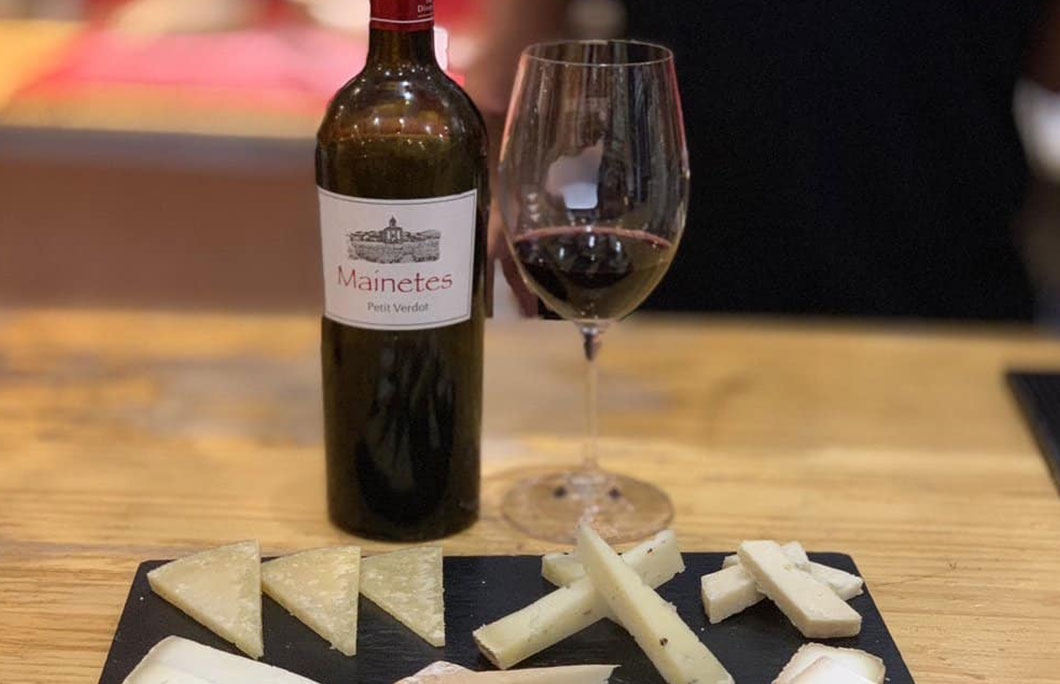 6th. Vinoteca Vides – Madrid, Spain
Home to over 100 different bottles of wine, Vinoteca Vides is one of the best wine bars in Europe for those after variety. With such a vast list of wines to choose from, you'll have no problem finding a glass or a bottle of wine to your liking. Sample one of their over 70 different kinds of Spanish wines or ask the sommeliers to recommend something for you.
---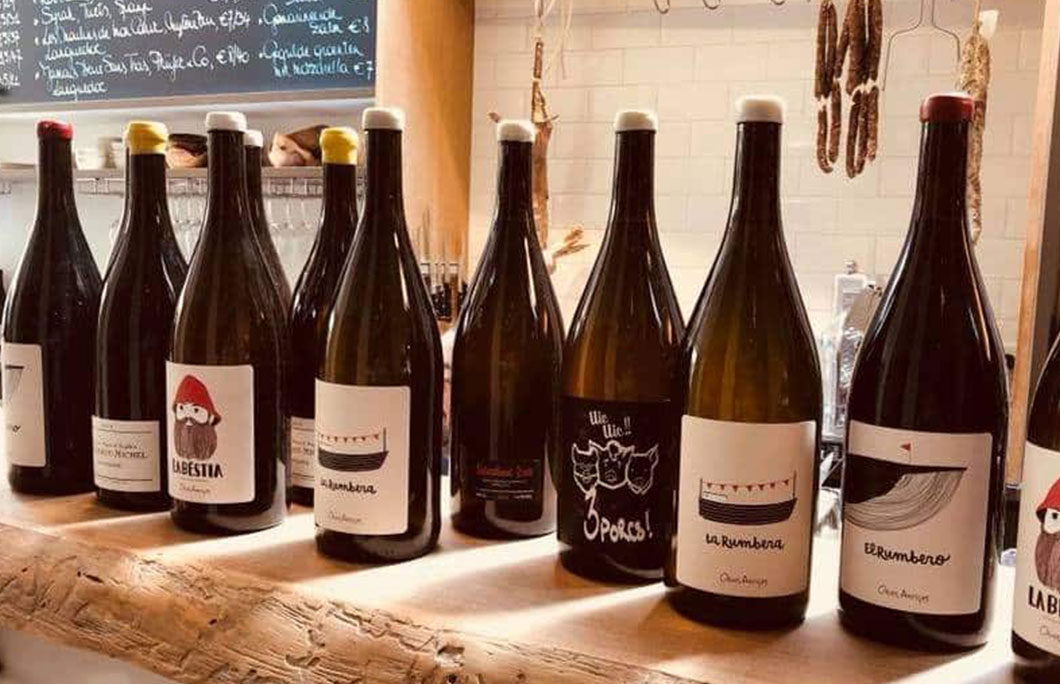 5th. Cuvee Natuurlijk – Bruges, Belgium
Indulging in wines that are as natural as possible often lends a higher quality in taste. At Cuvee, they're dedicated to providing visitors with a variety of wines that have had hardly any intervention during vinification, feature no artificial flavours, and little or no added sulphite. When it comes down to it, the result is truly impressive. They allow you to sample some of the finest red, white, and even orange wines in Europe.
---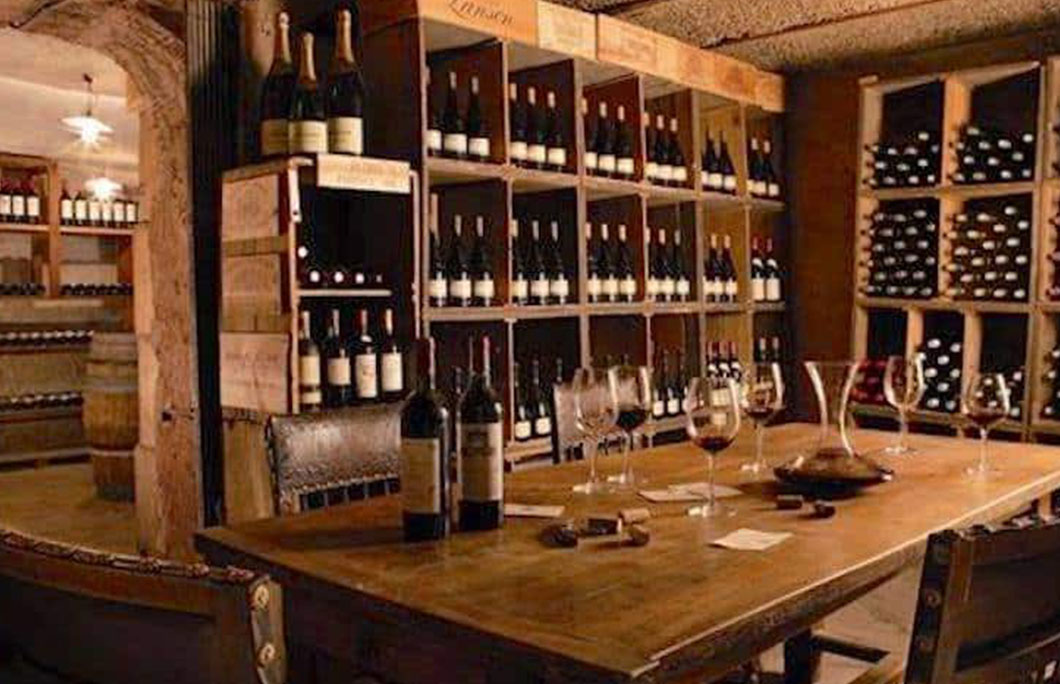 4th. Cave Bianchi 1860 – Nice, France
Cave Bianchi 1860 is Nice's oldest wine store, as it was founded in, well, 1860. The 17th-century cellars add an authentic, charming nature to the bar. And, they also provide the perfect backdrop for enjoying a private wine tasting. They hold them daily at 6 pm, so pencil in some time to enjoy a few glasses paired by the professionals on-site.
---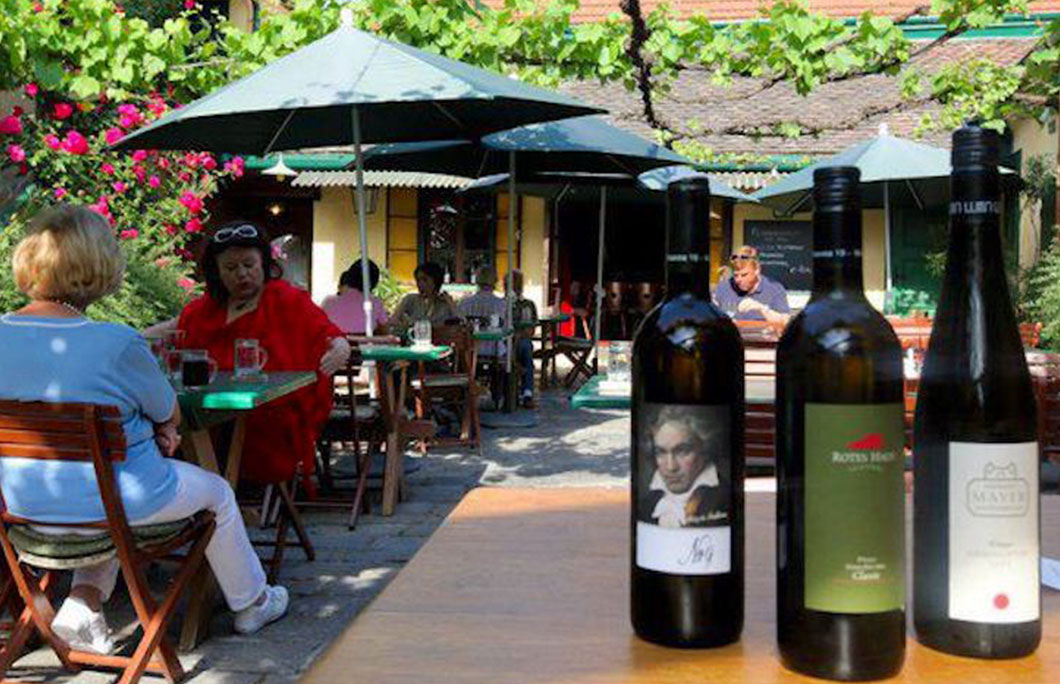 3rd. Mayer am Pfarrplatz – Vienna, Austria
Mayer am Pfarrplatz is one of the oldest traditional wine bars in Vienna. And, they also still produce their own wine. This helps create a unique and authentic experience for guests eager to try truly local wine. The lush, cosy garden and superb eats work to make this the epitome of Viennese Heuriger culture. Simply put, you'll enjoy your time here no matter what you order.
---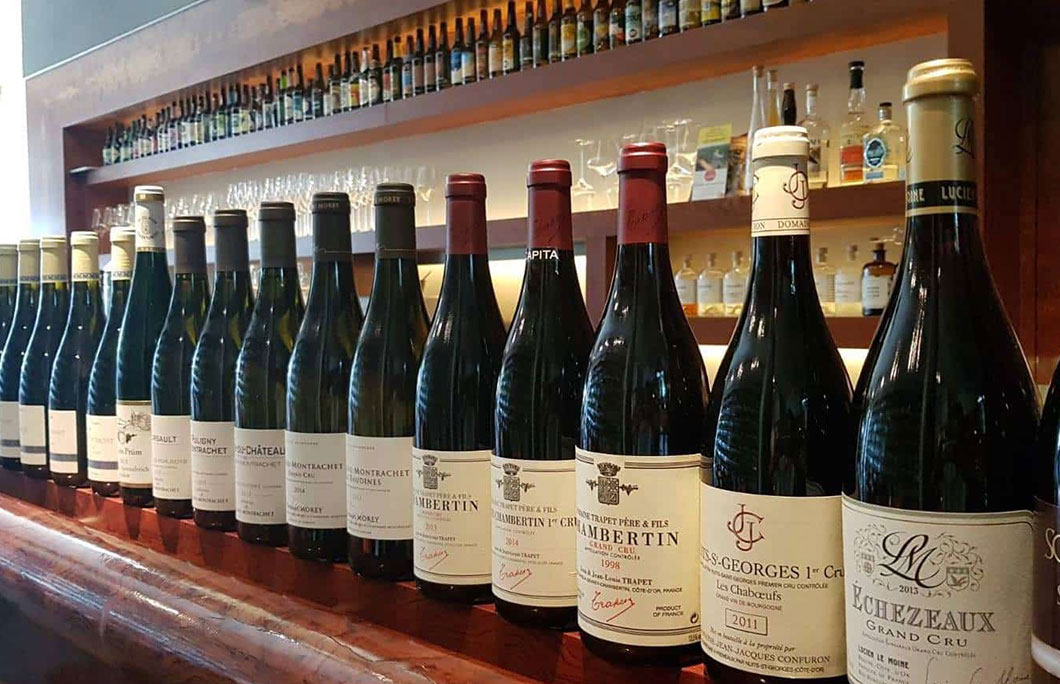 2nd. Weinbar Rutz – Berlin, Germany
Weinbar Rutz was once voted as having the most impressive wine list in Germany. And, with over 900 bottles to choose from, it's easy to see what makes it one of the best wine bars in Europe. Not only does this cosy bar offer quite the variety, but the chef once earned a Michelin star. So, expect fantastic wine paired with absolutely delectable food. We suggest going all in and making a reservation for their 10-course tasting menu. All in all, it's a great way to enjoy the full food and wine combo experience.
---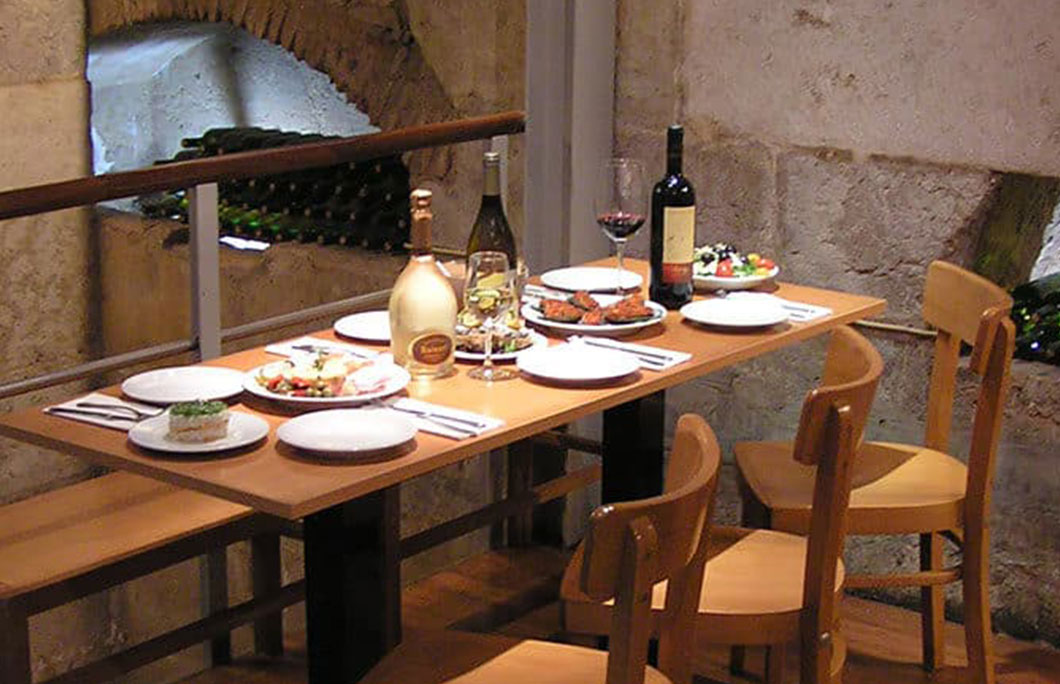 1st. Chafariz do Vinho – Lisbon, Portugal
Wander down into an old water cistern to find Chafariz do Vinho. It's without a doubt one of the best wine bars in Europe. Here, you'll be welcomed into a cosy, intimate cellar-like setting that feels equal parts warm and intriguing. The bar itself is owned by one of Portugal's leading wine journalists, João Paulo Martins. So, every wine on the list is carefully selected to ensure the highest quality and taste.
---