The 50 Best Sushi Restaurants In Europe
There's a huge selection of sushi restaurants in Europe, so today we wanted to round up the 50 best sushi spots to help you plan your travels.
Sushi is one of those dishes that splits opinions, with people who love it not being able to get enough while many are put off by the idea of raw fish. This post is for the sushi fanatics out there, so get ready to drool as you look at these masterpieces from the very best chefs in their field.
Many of the restaurants serve other Japanese dishes, but their incredibly sushi is a key menu item at them all.
Best Sushi Restaurants In Europe, How do these rankings work?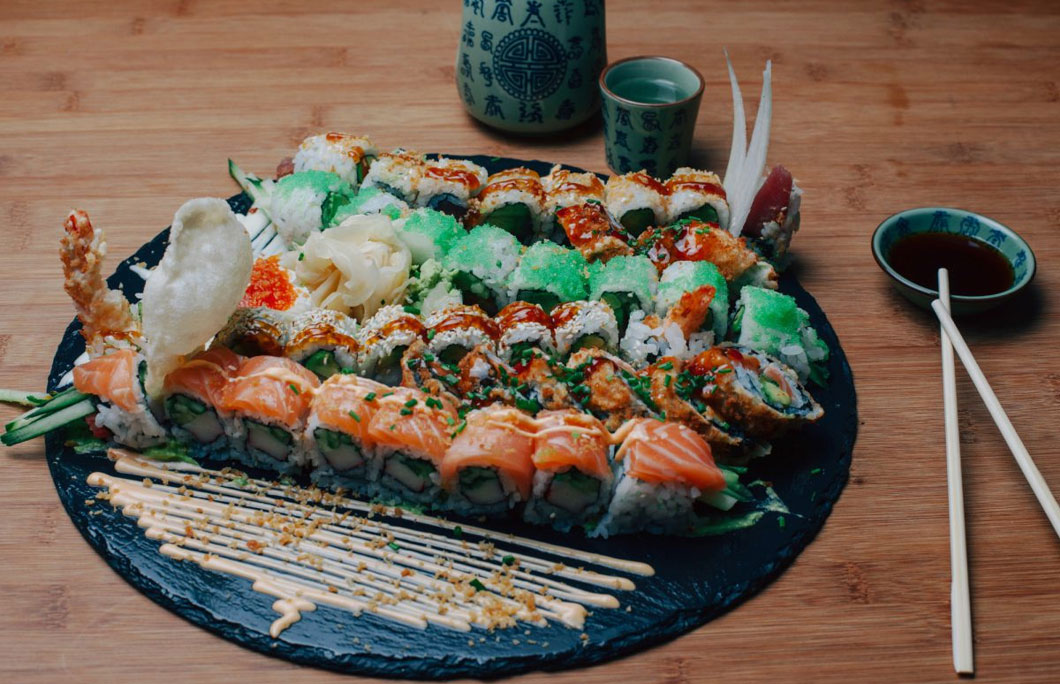 50th. Sushi Sei – Budapest, Hungary
Located in the heart of Óbuda, within walking distance of Kolosy Square, this elegant restaurant combines traditional flavours with a modern twist.
They've been in business for more than 10 years and have a loyal following of locals who can't get enough of their wonderful dishes and super fresh sushi.
---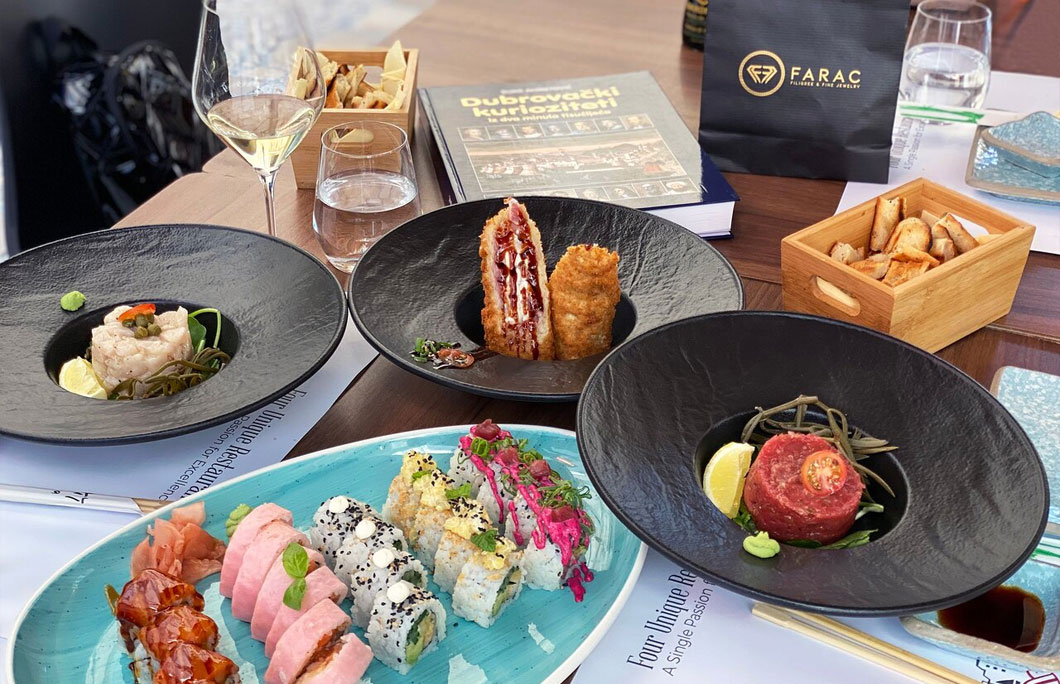 49th. Sushi Bar Bota – Dubrovnik, Croatia
Sushi Bar Bota has changed the Japanese food and sushi landscape in the country with their dedication to quality and super high standards.
They also have a location in Split. The best thing about their sushi is that the portions are super generous, so you will never be leaving hungry.
---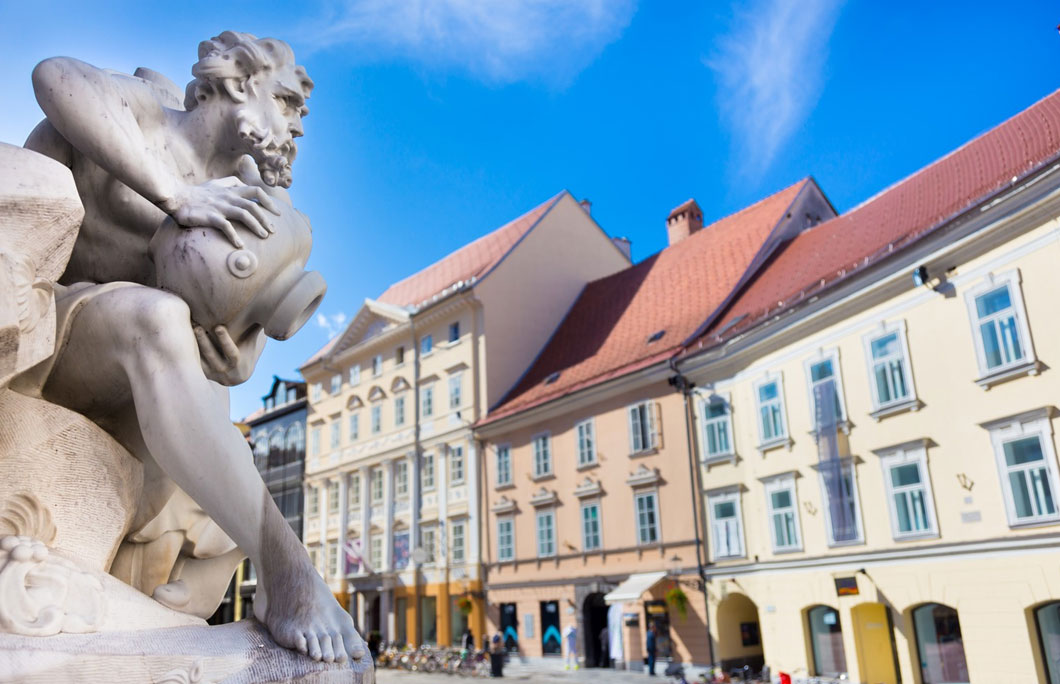 48th. Sushimama – Lubljana, Slovenia
They serve up all the classics including rice bowls, sashimi, sushi and some delicious hot dishes.
Sushimama is the sort of place that it is best to mix and match lots of smaller dishes, to get as many of their great flavours as possible. Some seriously talented chefs in the kitchen.
---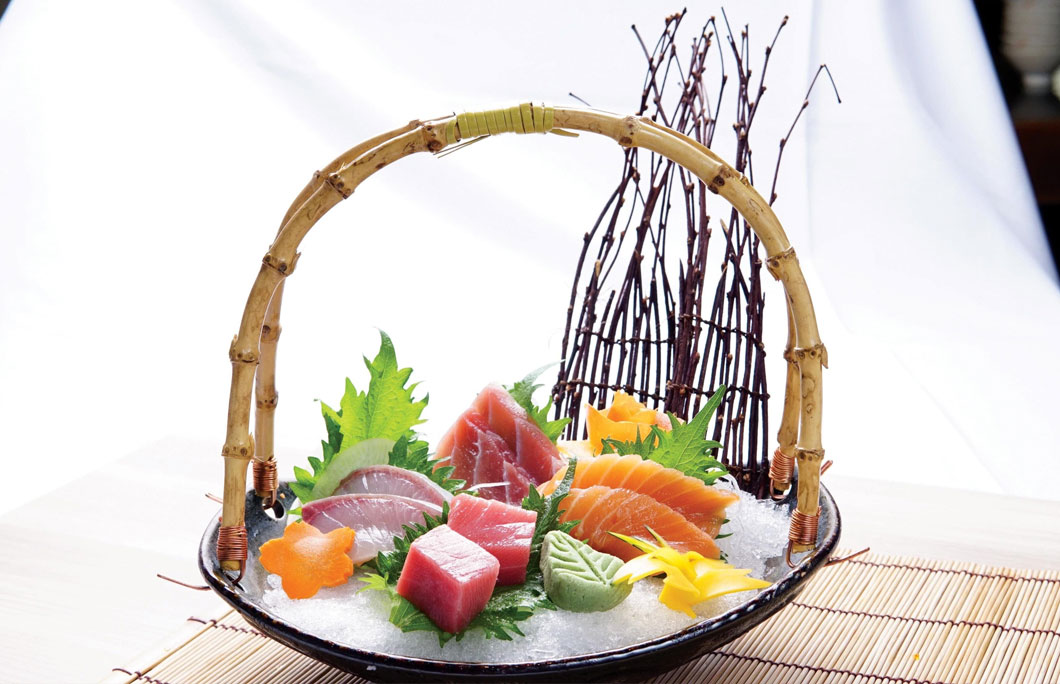 47th. Tomo Sushi-Bar – Luxembourg
This is a sushi eating paradise, with a long menu packed full of inventive and delicious choices. They have a loyal customer base who have been enjoying their quality preparation for years.
Mix and match plenty of the sushi options to experience the full scope of their menu.
---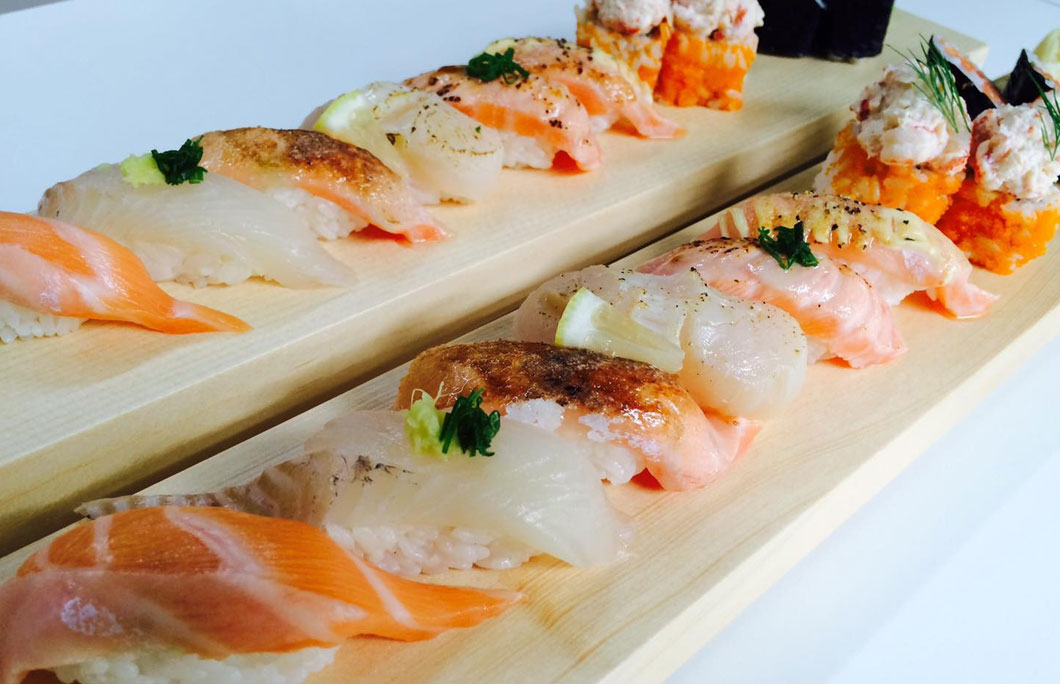 46th. Sushi Wagocoro – Helsinki, Finland
A simple looking restaurant from the outside that you could easily miss if you weren't in the know. That would be a huge mistake because their sushi is absolutely outstanding.
The mixed platters are an absolute dream with lots of variety and something for everybody. The portions are also super generous.
---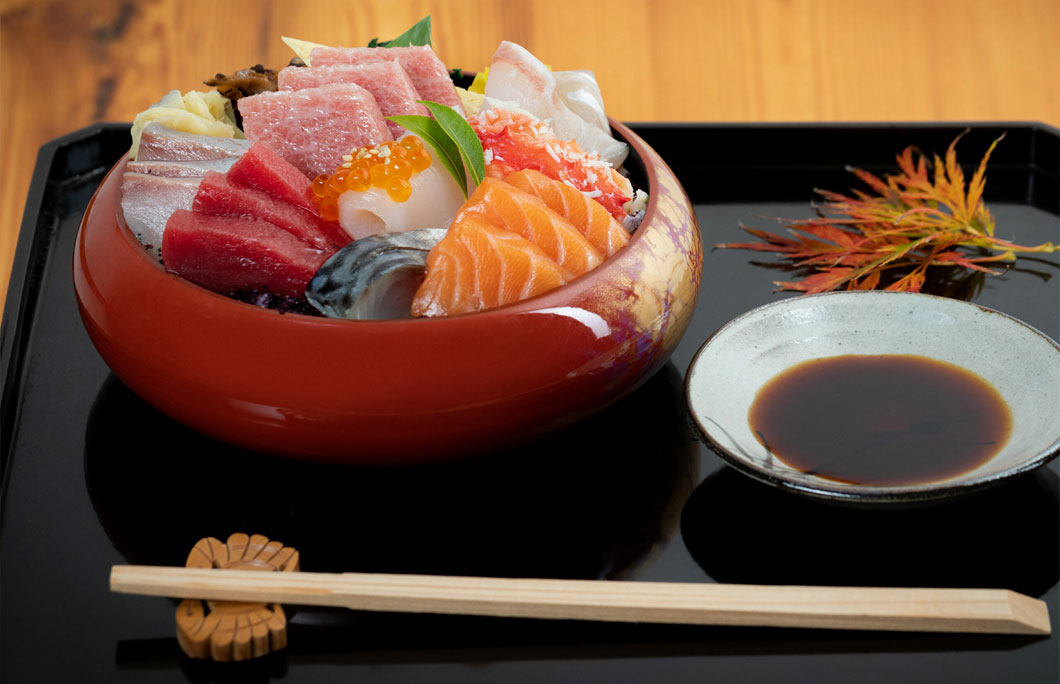 45th. Izumi – Antwerp, Belgium
Izumi is a small cosy restaurant that cooks up some of the best sushi and sashimi, not just in the country, but in all of Europe.
The service, atmosphere and food preparation is totally unassuming with all the focus on their world class food. You can't help but leave here with a huge smile on your face.
---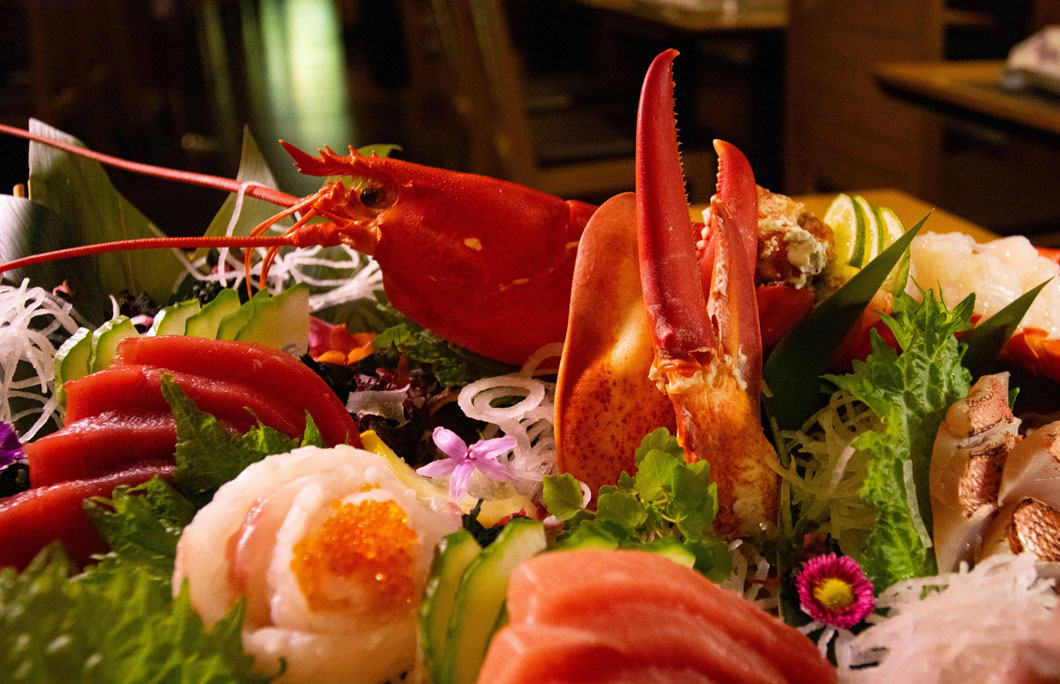 44th. Miyama – Madrid, Spain
This restaurant in the heart of Madrid first opened in 2009 and has been pleasing their loyal fan base ever since.
The restaurant itself is a minimalist but cosy space with the focus placed very much on the food. The focus is on sharing, so make sure to order several platters for the table to sample their brilliant sushi.
---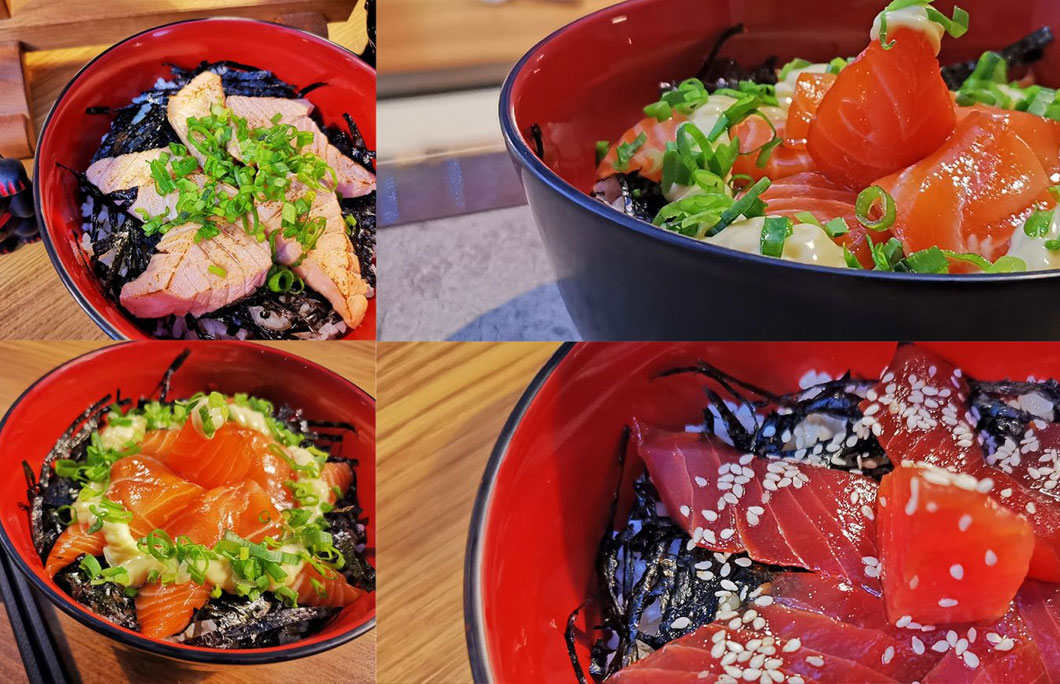 43rd. Kamikadzė – Vilnius, Lithuania
A casual sushi restaurant where the atmosphere is relaxed and the food is quite simply superb. They change the menu on a regular basis meaning there is plenty of variety and something for everybody.
The best bet is a mixed tasting plate with sashimi and sushi so that you get to try a little bit of everything.
---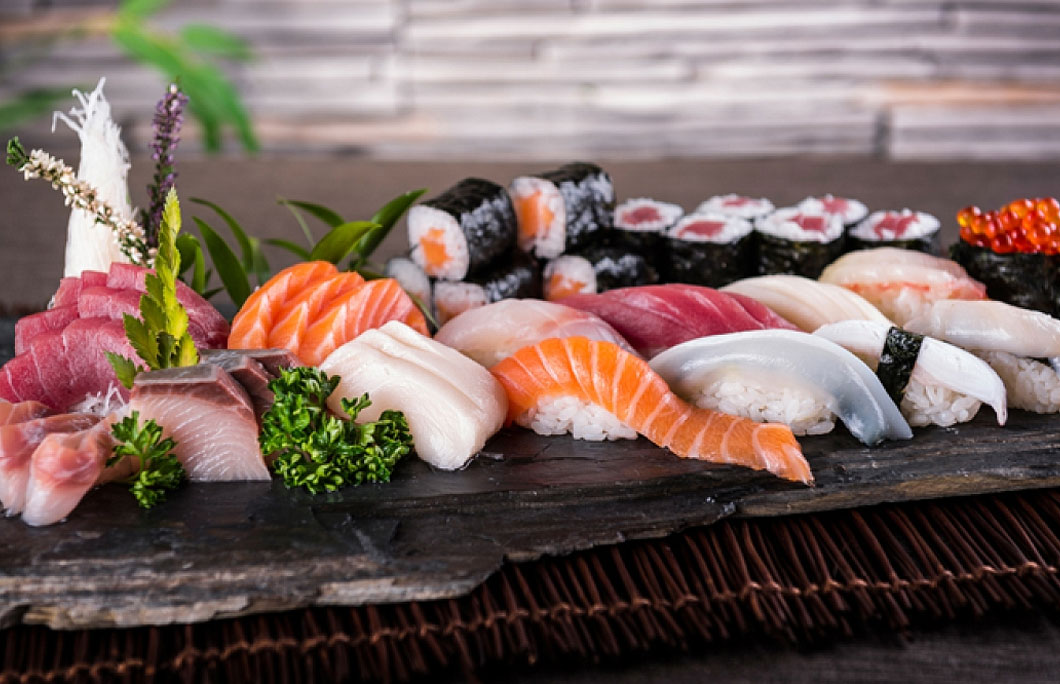 42nd. Yami Sushi Bistro – Prague, Czech Republic
The beauty of this restaurant is that they encourage you to create your own sushi rolls from scratch using a long list of ingredients. You will revel in creating your own masterpiece.
They do also have a long menu of their own creations but making your own is a truly unique experience and a wonderful way to dine.
---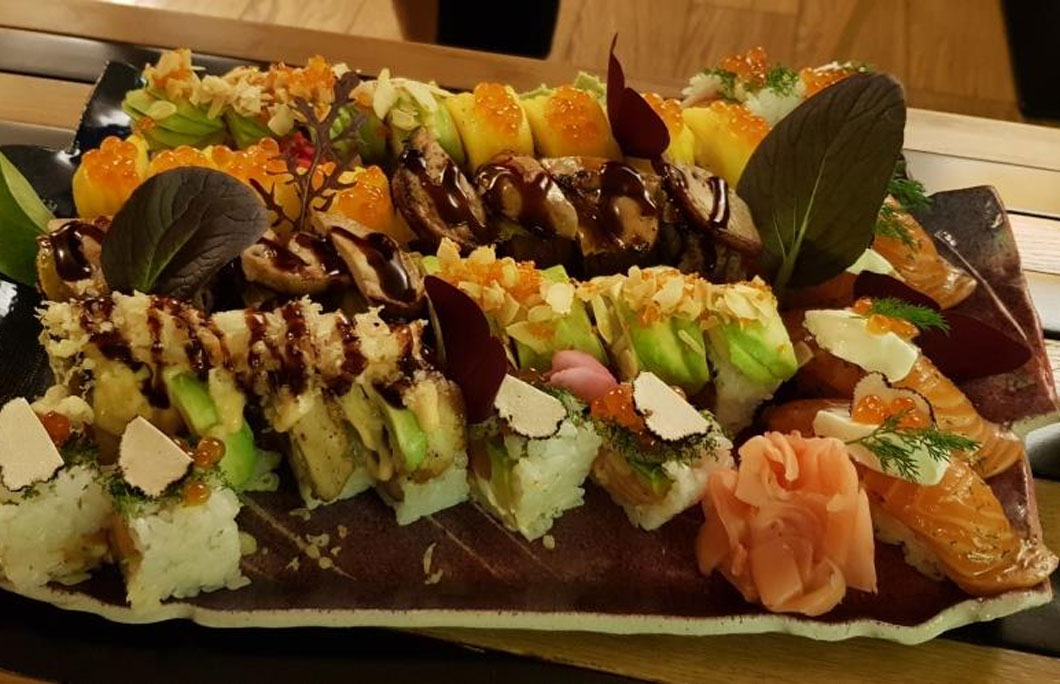 41st. ZenSushi – Bucharest, Romania
A small and intimate restaurant where you can order and watch behind an open counter as your sushi is being prepared for you.
Their creations are fresh, colourful and packed full of flavour. Sushi restaurants in Europe don't come much better than this. An absolute delight.
---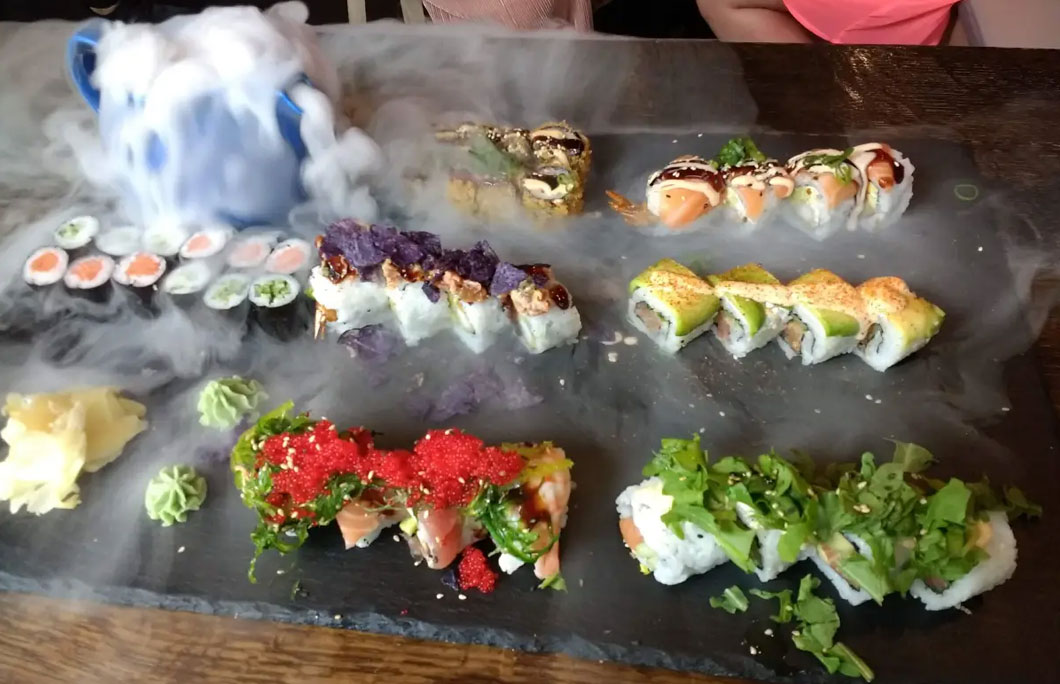 40th. Berger Streetfood – Fusion Sushi – Frankfurt, Germany
As soon as you enter the restaurant you'll see a large counter packed with the freshest fish ready for your greedy enjoyment.
Their creations are unique, exciting and everything is modelled on a street food experience, meaning a relaxed atmosphere and creative dishes.
---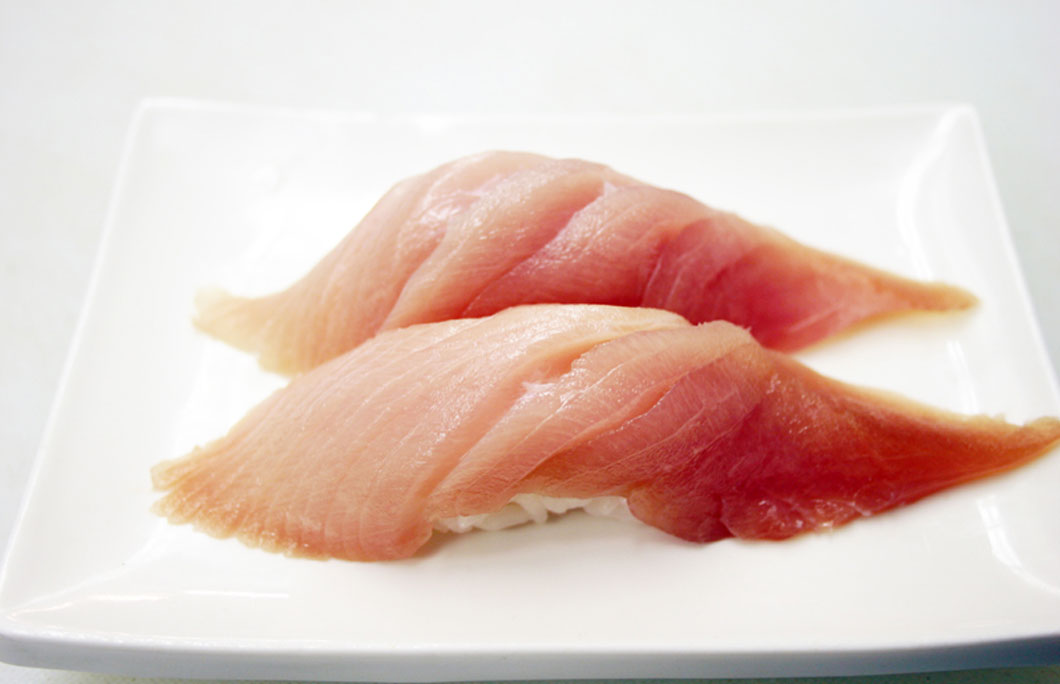 39th. Benzai Sushi Bar – Cyprus
This sushi bar has been open since 2011 and since then have established themselves as the best place to eat sushi on the island.
Benzai boasts on carrying only the finest fresh fish that arrives to the expectant customers with huge smiles on their faces. They also have a great selection of Sake, Japanese beer and cocktails that will wash your meal down perfectly.
---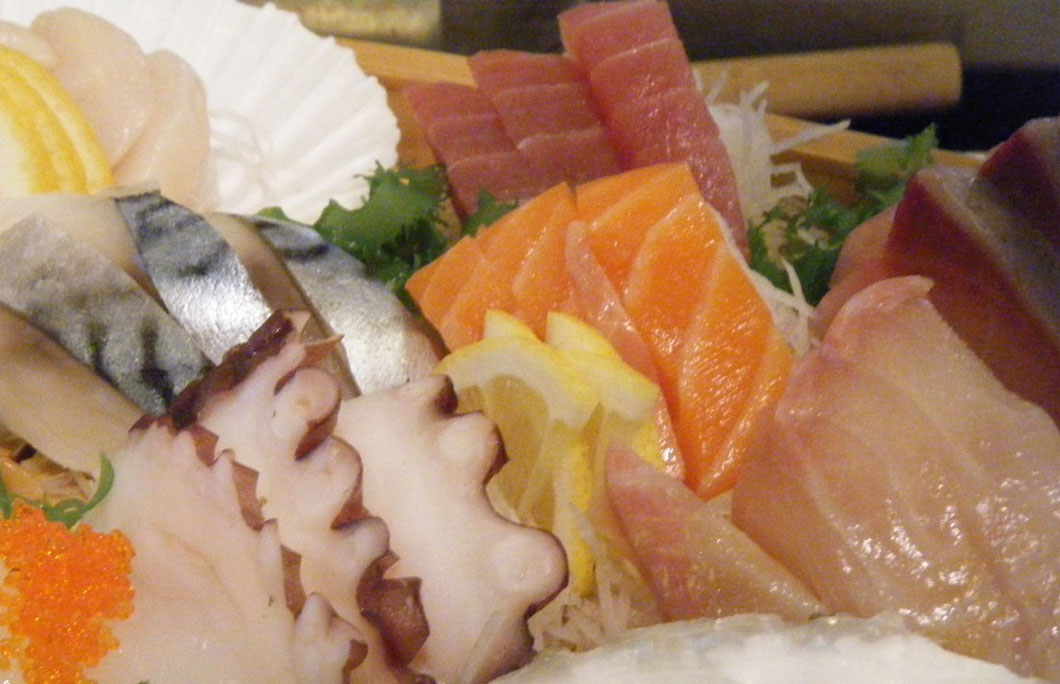 38th. Samurai II – Zurich, Austria
A small and intimate restaurant where the tables are packed in tight where you are going to be treated to a sushi masterclass.
The food is remarkably fresh; the key here is to sample lots of items from the menu to get a broad appreciation for the wonderful skills of the chefs. You'll struggle to find a better sushi restaurant in Europe.
---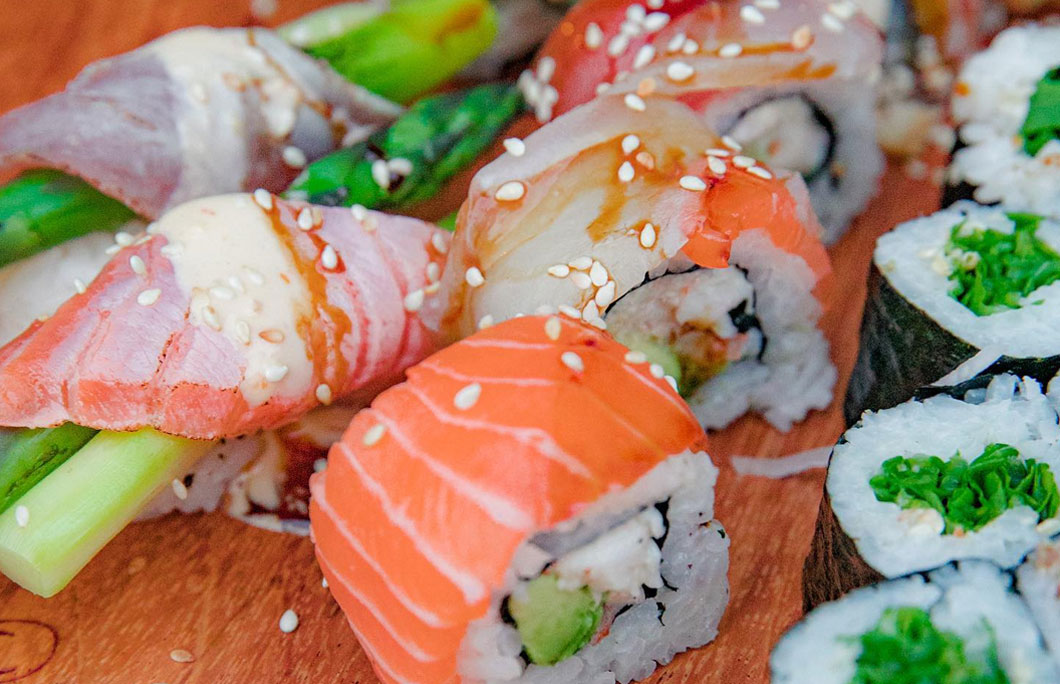 37th. CôDung Sushi – Nuremburg, Germany
They serve up a range of Asian dishes but the sushi is the star of the show and the main reason people come here.
The rolls are colourful, tasty and super generous in portion size. Once you do discover the place you will quickly become a regular every time you are in the area again.
---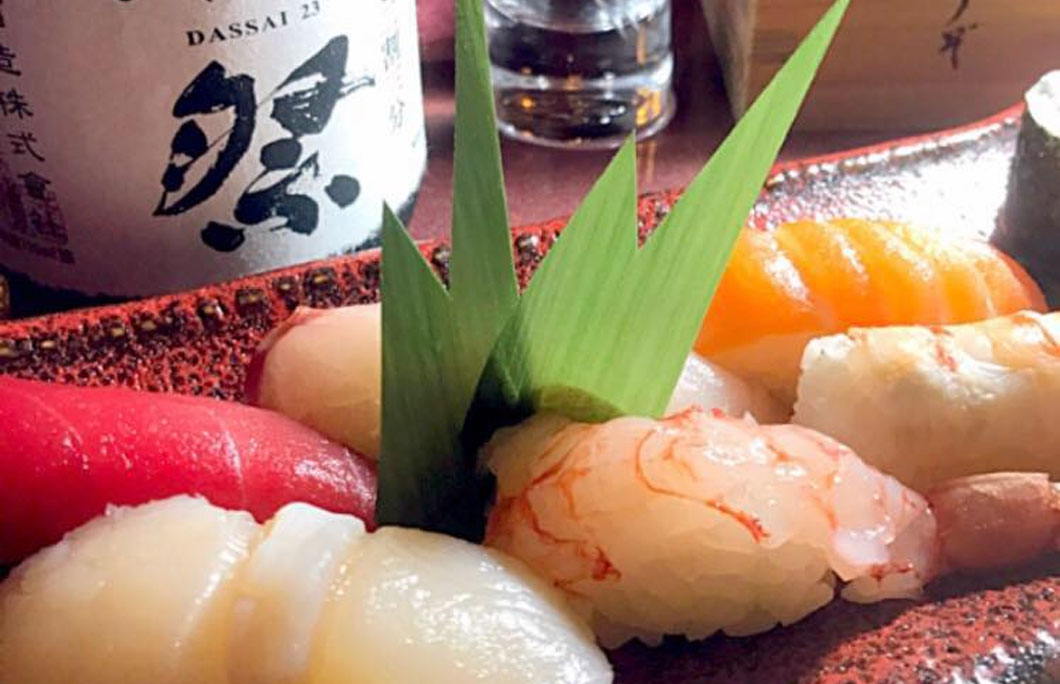 36th. Doozo – Rome, Italy
If you have had you fill of pasta and pizza when in the Italian capital, you should stop by here for their world class sushi, sashimi and tempura.
Their menu is inventive and along with their knowledgeable staff who will help you match up the sake with your food you will quickly be in sushi heaven.
---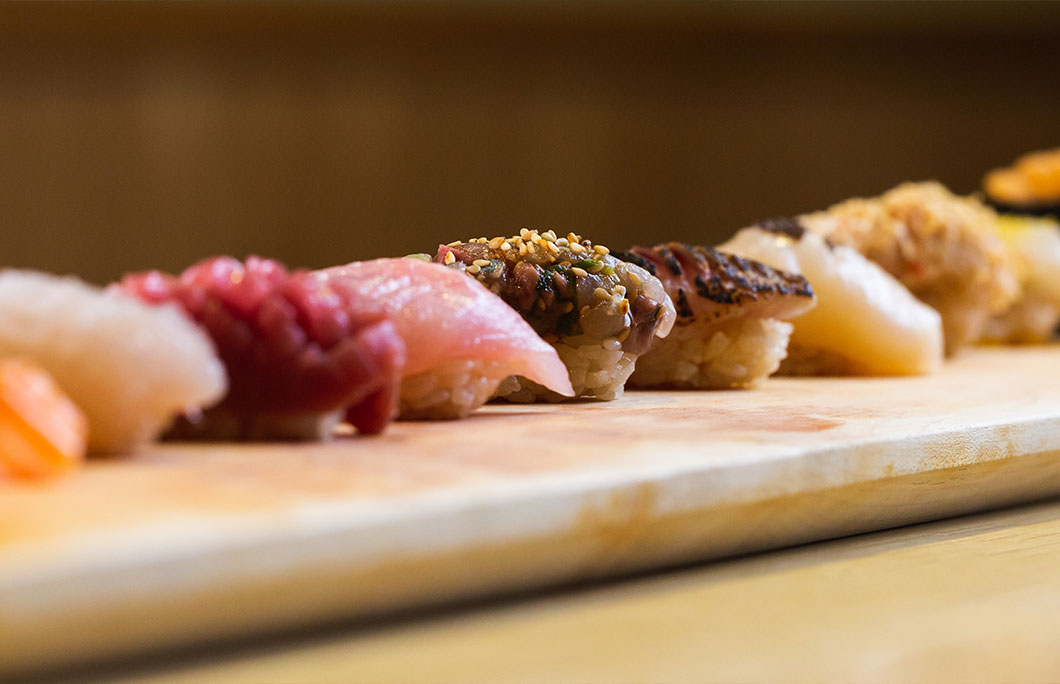 35th. Sushi Show – London, England
A warm, welcoming and authentic sushi takeaway shop located in the heart of Angel, with a second store just opened in Shoreditch.
There is a minimum of fuss with the preparation and a reliance on the best of ingredients. You can tell by the smiles on customers faces leaving Sushi Show with their little packages just how good the meal is they are about to eat.
---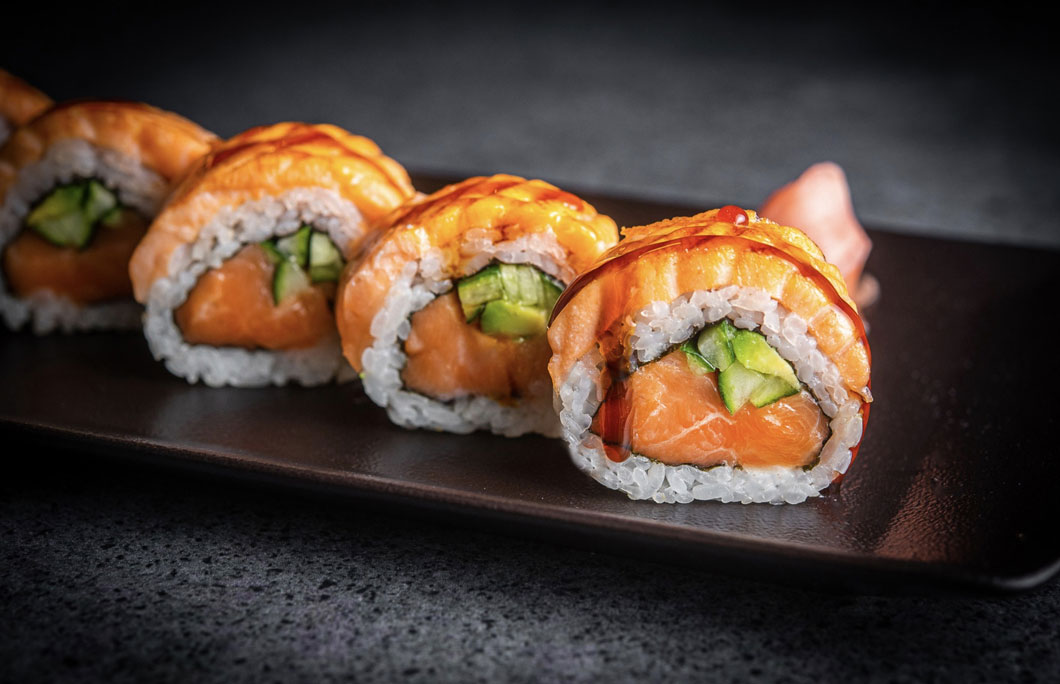 34th. Amijami Sushi – Tallinn, Estonia
A wide ranging and superb Japanese menu with all the classics, but you would be foolish to look beyond the sushi.
Their rolls are generous in portion size and mixing and matching two-three plates with a friend is the best way to experience the full scope of their offering.
---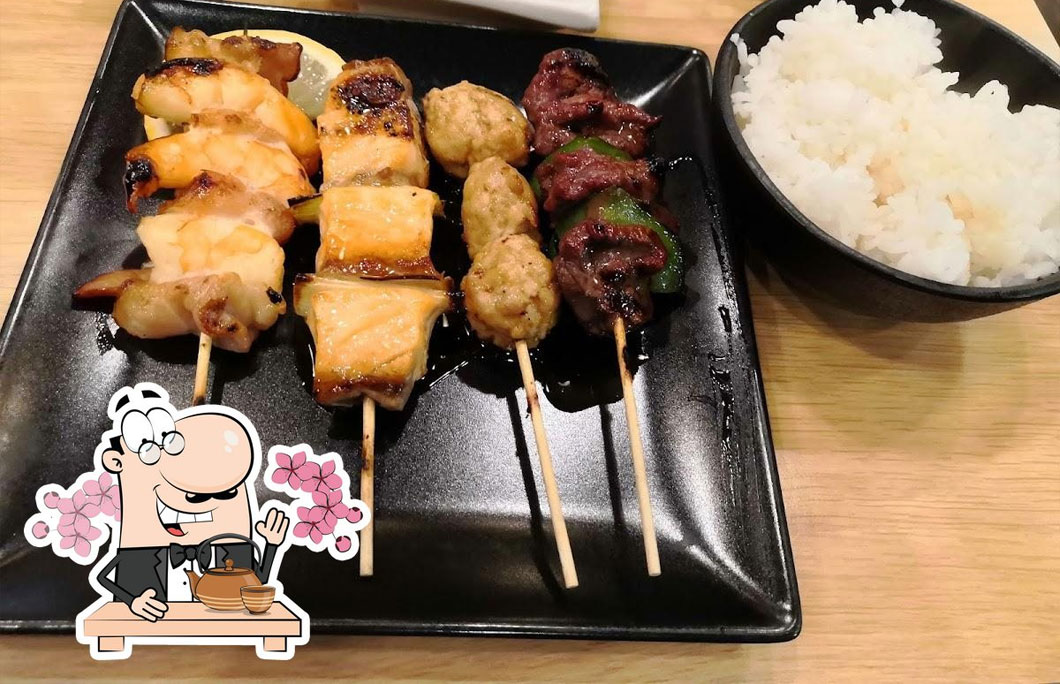 33rd. Shin'zen – Reims, France
Shin'zen is a simple stripped back restaurant with a minimalist design, where all the focus is on the food and world class service.
They serve great sushi bowls if you want a simple and quick meal, but should you delve further into the menu of platters and tasting dishes, which are of the highest possible standard.
---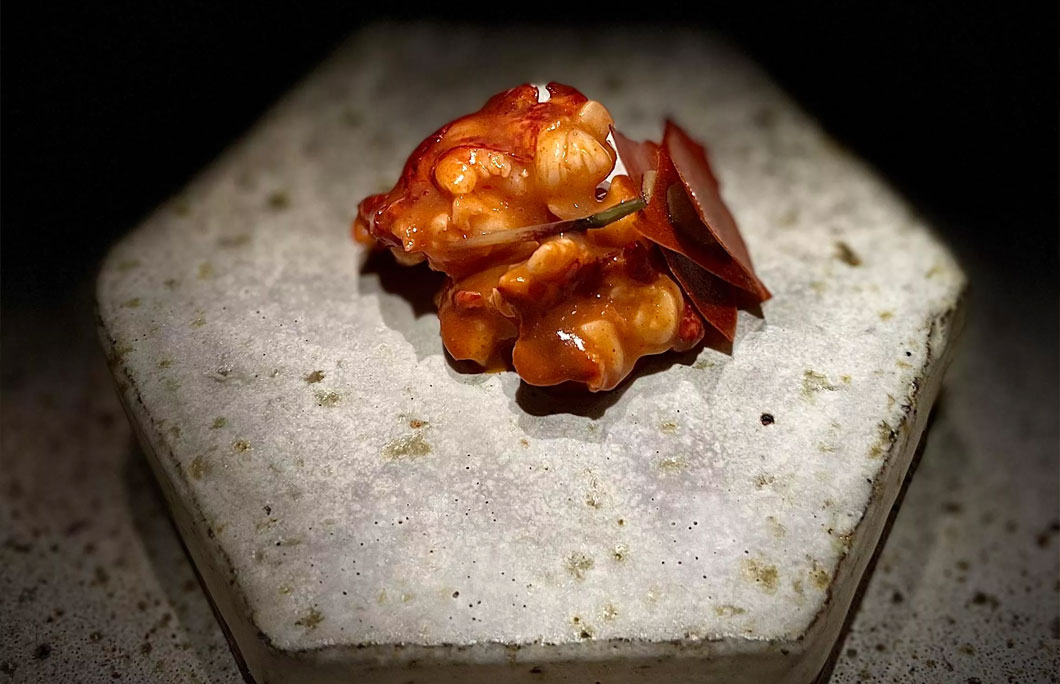 32nd. Koy Shunka – Barcelona, Spain
In a city that's packed full of endless foodie options it can be hard to stand out, but Koy Shunka do so with the some of the best sushi you are ever likely to taste outside Japan.
Their fish is incredibly fresh and the key to their success is the simplicity with which they serve their dishes. They have complete confidence in their offering and why not when it looks and tastes this spectacular?
---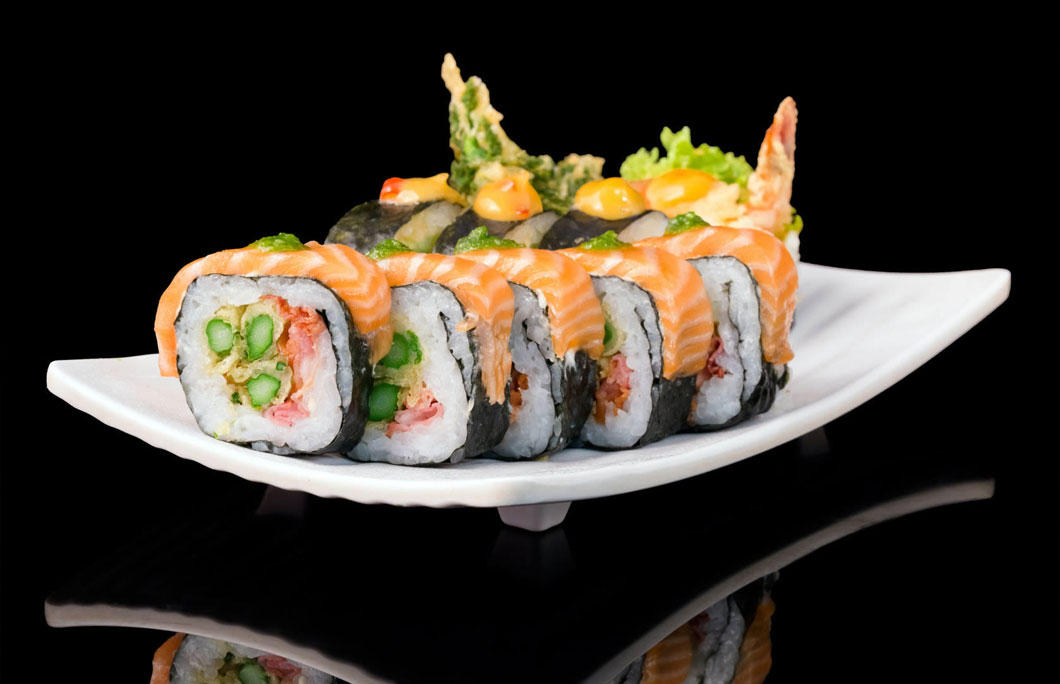 31st. Sushi Plaza – Ghent, Belgium
Sushi Plaza has extensive Japanese menu with lots of options beyond sushi but we'd urge you to bring a couple of friends and get one of their large sushi boats.
The table will be full of gasps as it is placed before you and you set about eating what is an absolute feast of a dish.
---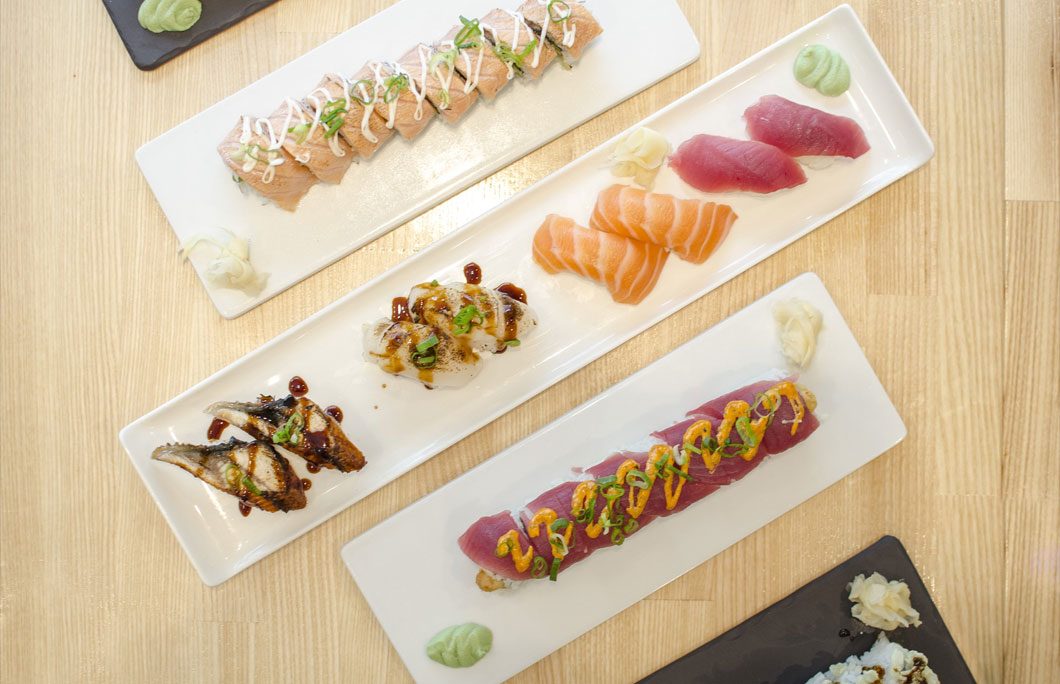 30th. Ravintola Tokyo 55 – Helsinki, Finland
As soon as you step into their beautifully designed restaurant you know you are in for a serious treat. Everything about the place speaks of perfection, from the design to the service and especially the food.
Their places are designed for sharing and are all as colourful and pretty as an oil painting. World-class sushi.
---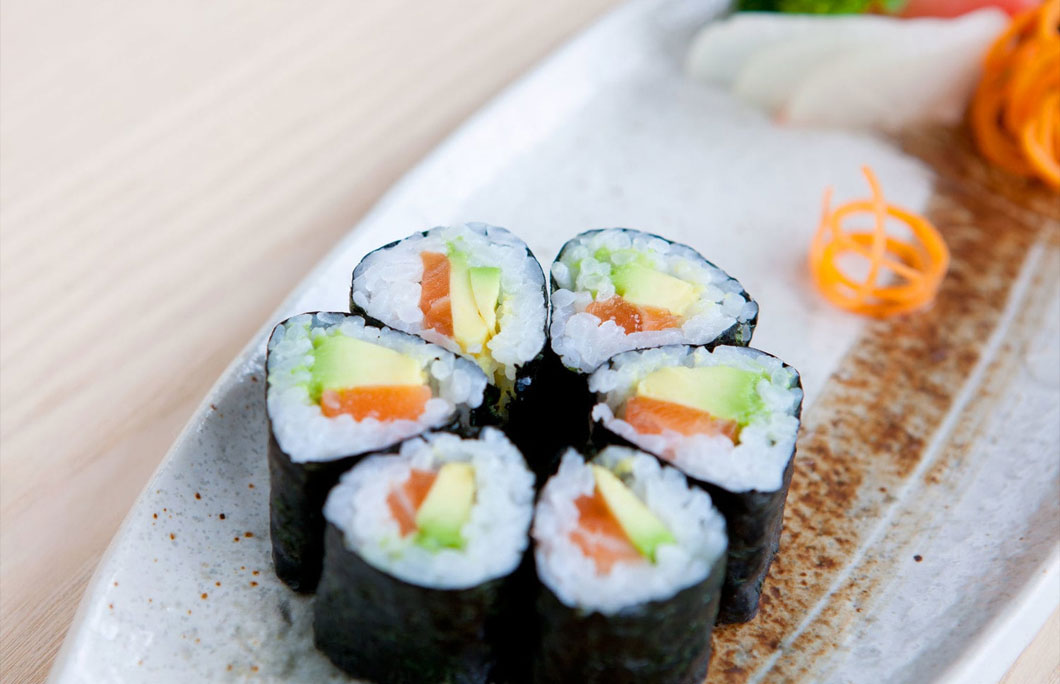 29th. Sushi Springtime – Aarhus, Denmark
The beauty of the menu at Sushi Springtime is the sheer variety and number of options to choose from.
The best bet though, is to have a mixed sashimi and sushi platter which is like a work of art and which is made for sharing. This is the sort of place you'll be leaving with a massive smile on your face and feeling totally content.
---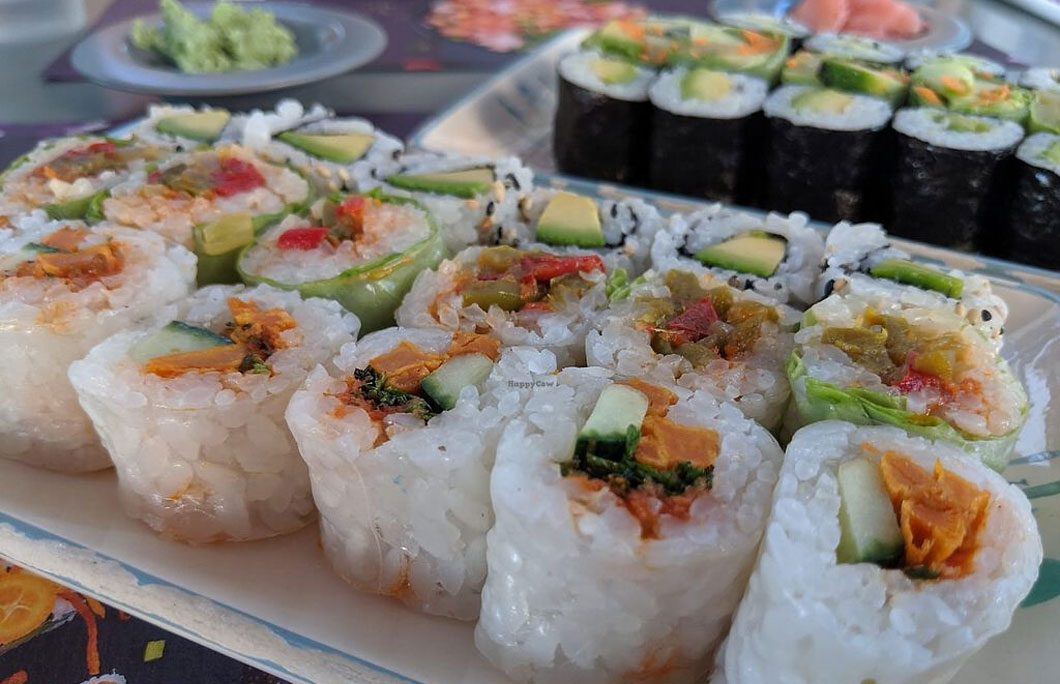 28th. MIKO Sushi – Lyon, France
This city is known to have some of the very best food not just in France, but indeed on the entire planet. This sushi restaurant slips in seamlessly beside the more traditional French cooking available locally.
Their preparation is world-class with some of the prettiest sushi you will ever set your eyes on. They back the looks up with a terrific product that is absolutely bursting with freshness.
---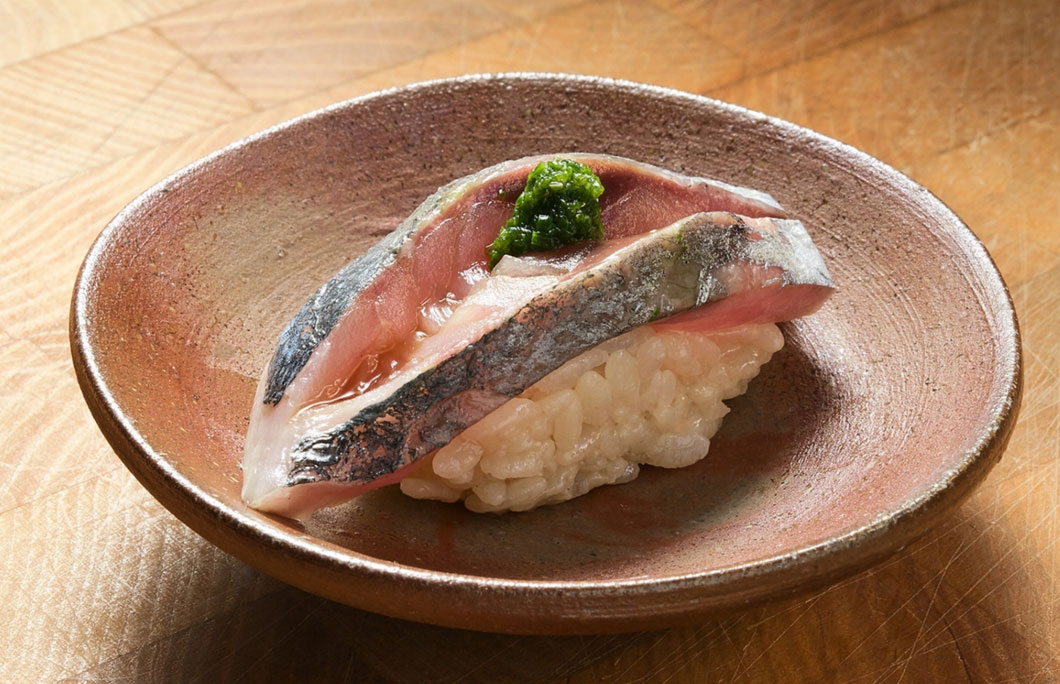 27th. Sushi Sho – Stockholm, Sweden
A small sushi restaurant that is a world class experience form the second you walk in the door. To say you are in the hands of masters would be the understatement of the year.
Their knowledgeable staff will talk your through the menu and offering up saki pairings that bring the food to life perfectly. This is quite simply some of the most exceptional sushi you will ever taste in your life.
---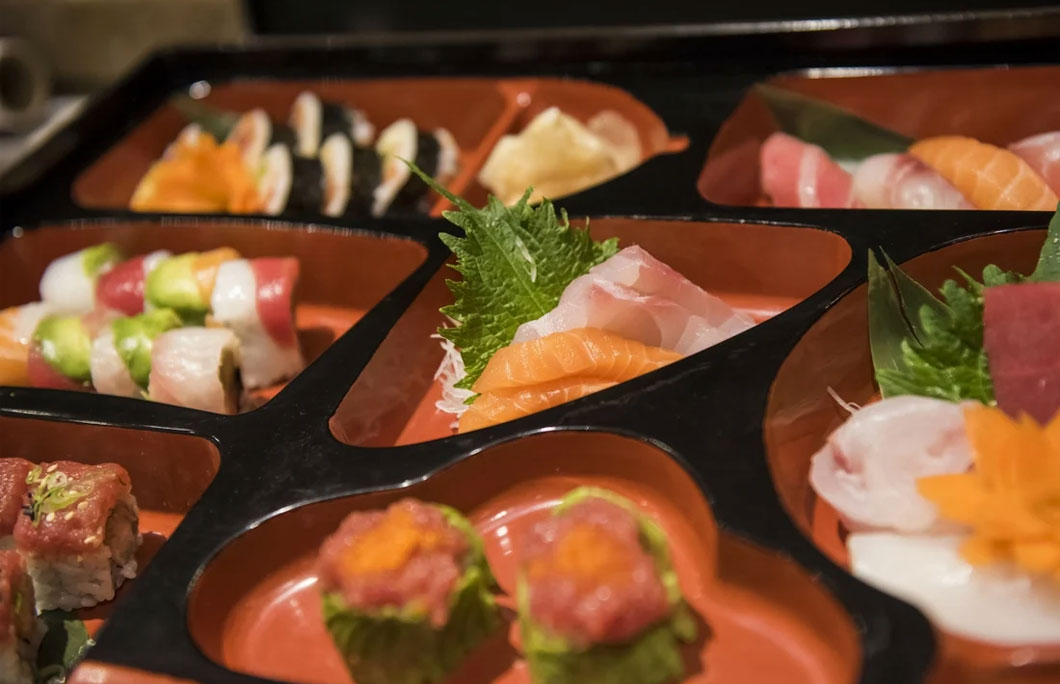 26th. Zen Japanese Sushi Bar – Malta
Zen Japanese Sushi Bar features a wide selection of speciality and delicacies including miso soup, sushi, sashimi as well as vegetable & prawn tempura.
The teppanyaki table might capture your attention for the drama it offers, but you should zero in on the sushi which is absolutely sublime.
---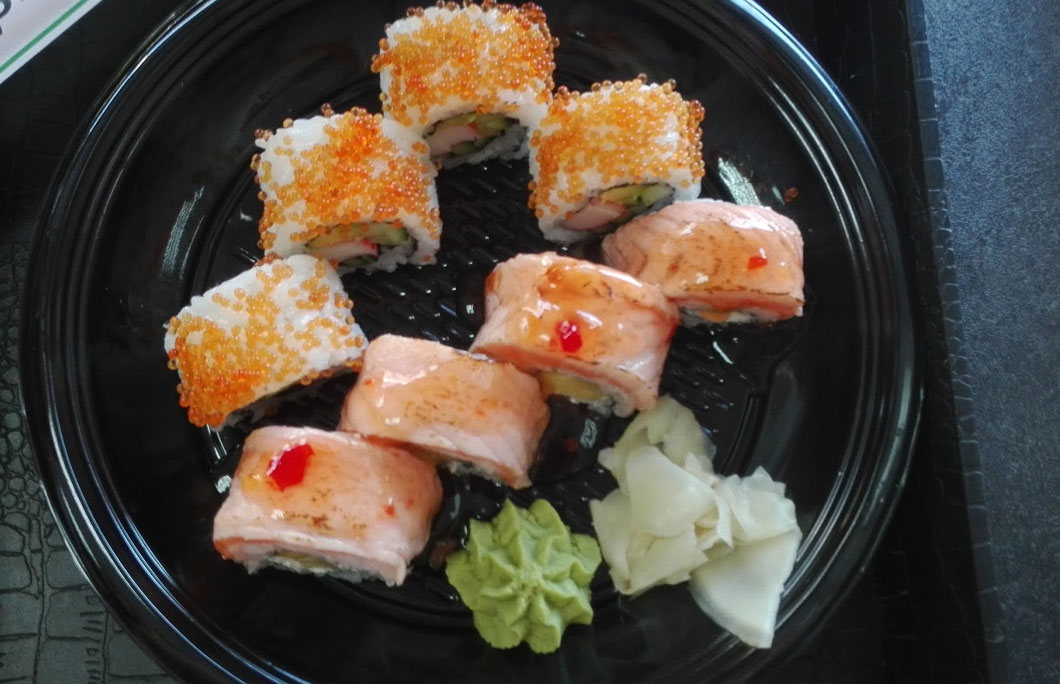 25th. Sushi Masters – Varna, Bulgaria
A casual sushi restaurant where they make everybody feel welcome and where the focus is very much on the food.
Their mixed rolls are perfect for sharing with friends; once you taste that first mouthful you will be hooked for life and already planning your next visit. Sushi Masters, indeed.
---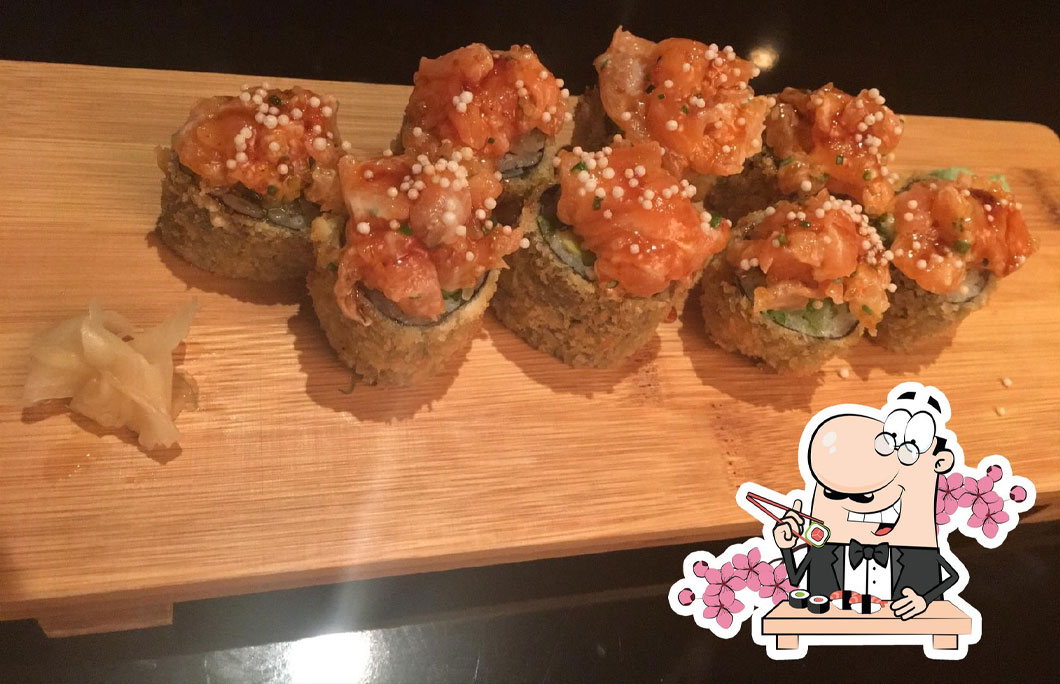 24th. Mako – Barcelona, Spain
They take the preparation of sushi and sashimi to the highest possible levels in this gorgeous comfy little restaurant.
They also have a terrace which is the perfect place to share a large platter of their masterpieces with a friend. Life doesn't get much better than eating fresh sashimi and sushi at Mako.
---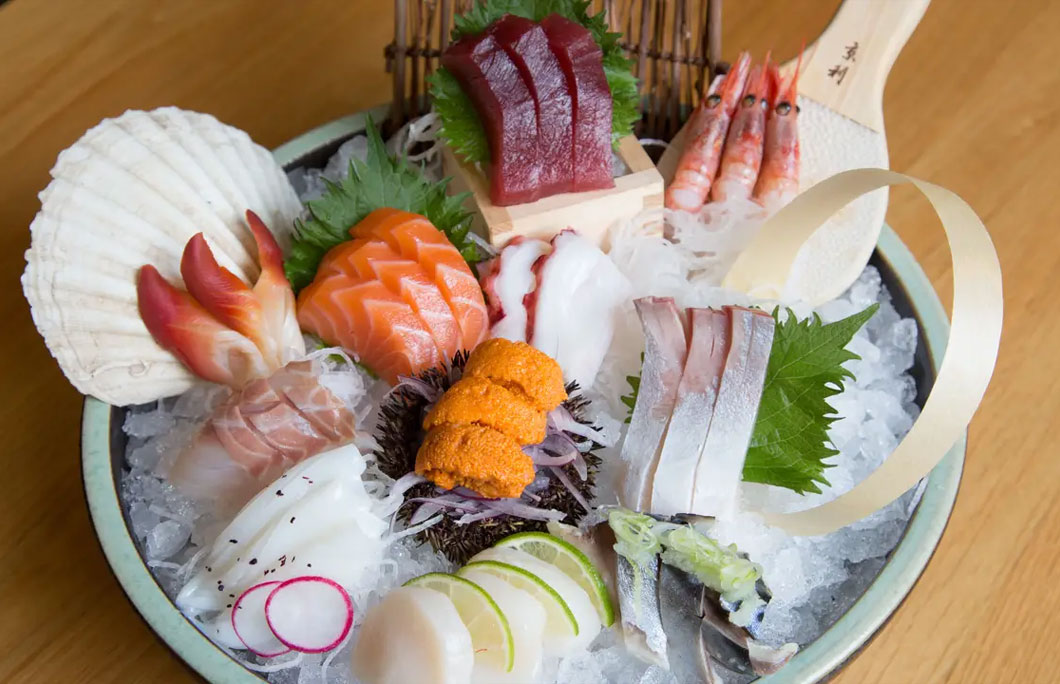 23rd. Kanpai Sushi – Edinburgh, Scotland
A multi-award winning restaurant that is well regarded as the best sushi spot in the country.
The sense of anticipation about what you are about to eat at Kanpai Sushu grows as you are able to watch the chefs preparing your food with perfect precision. A large menu with lots of innovative choices and ingredients so fresh you'll be totally blown away.
---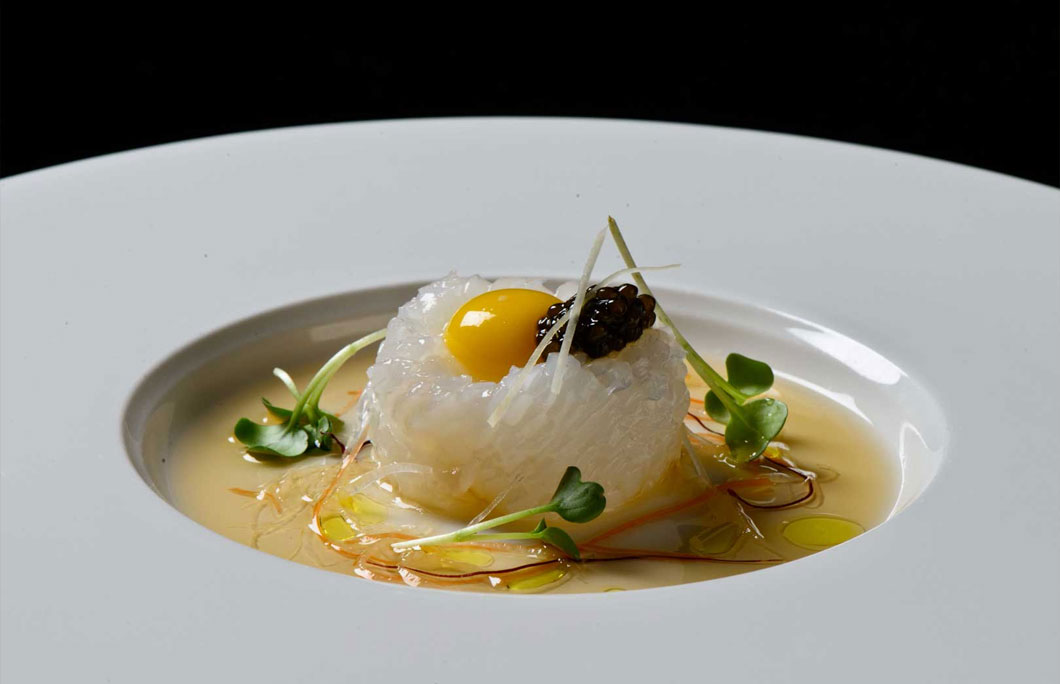 22nd. Iyo – Milan, Italy
Savour dishes that combine oriental and western flavours and techniques, accompanied by a rich selection of wines, sake and tea, immersed in an elegant and refined atmosphere.
While there are lots of options on the menu, the sushi is the star of the show. The platters are super fresh with an array of colours and flavours that will take your breath away.
---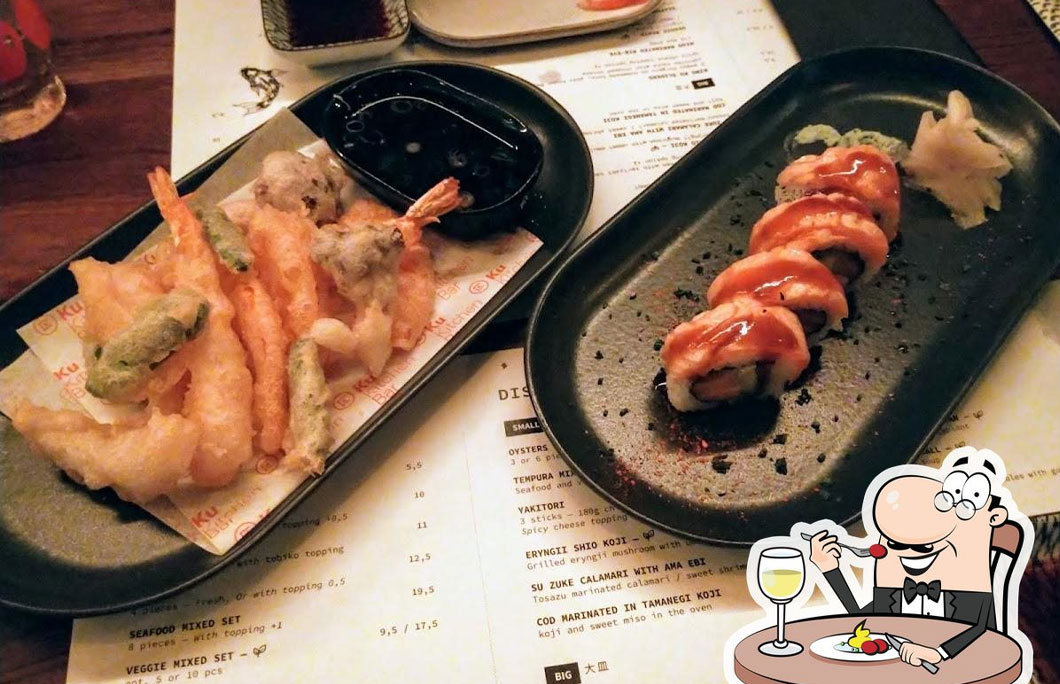 21st. Ku Kitchen & Bar- Amsterdam, The Netherlands
A small Japanese bar and restaurant that is a brilliant place to spend time with friends. You'll relax as soon as you walk in the door and get handed one of their great drinks, forgetting about all your problems.
They have non-classic dishes but the key is ordering a mixed sushi platter to share. There is something on here for everybody and it is pretty beyond belief.
---
20th. Hanabi Sushi House – Prague, Czech Republic
This quality restaurant is in the very heart of Prague, but as soon as you step inside the doors you could easily be in Japan itself.
They serve sushi sets, sashimi, temaki, daily specials and a full A la carte which means you will be spoilt for choice. A mixed platter with a little taste of everything is your best bet.
---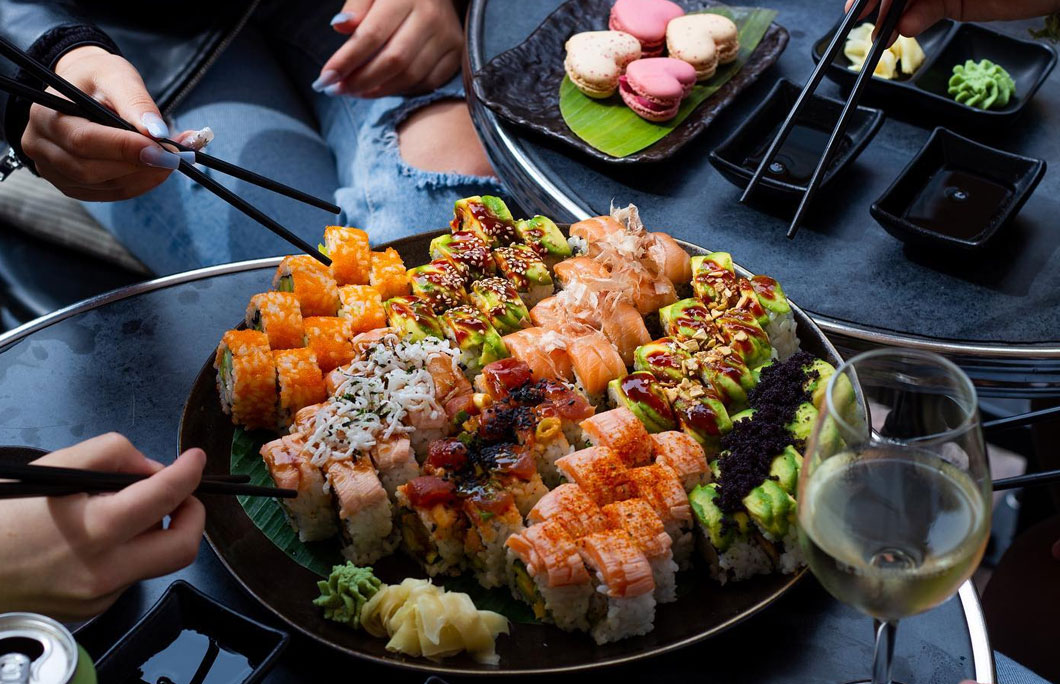 19th. De Sushimeisjes – The Hague, The Netherlands
De Sushimeisjes was started by two girls who had a passion for eating and making sushi. They've built a brilliant business that is just as popular for takeaway and catering, because of the freshness and inventiveness of their sushi.
The unique flavours, passion and little touches of flair make this one of the best sushi eating experiences in the country.
---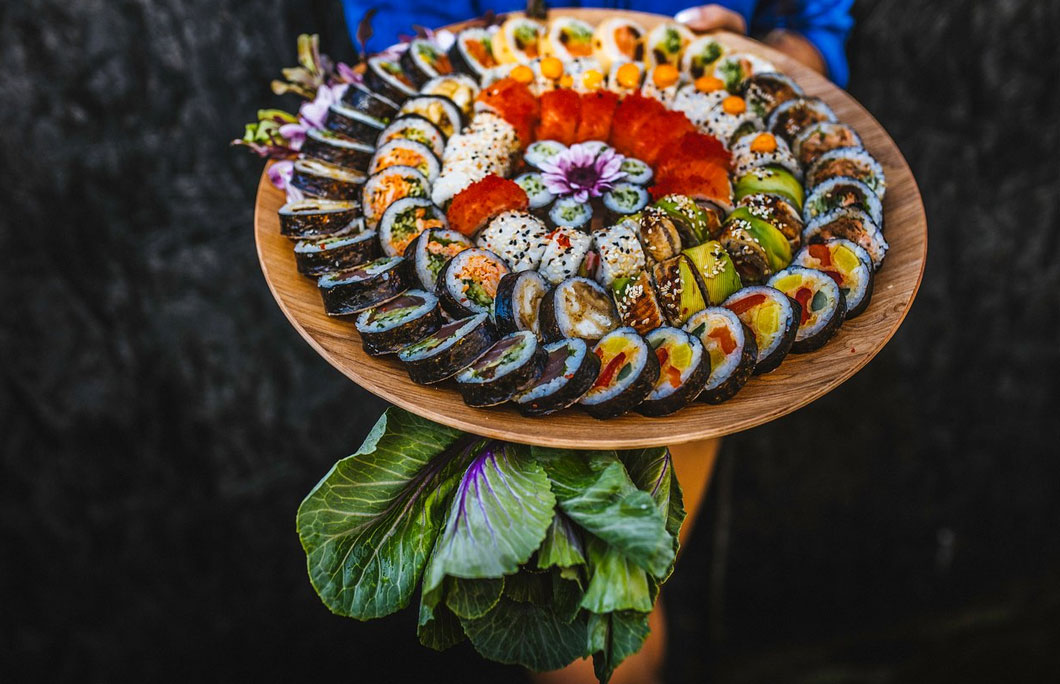 18th. Pracownia Sushi Wola – Warsaw, Poland
While they offer small plates this is the sort of place you come with a group of friends for a large platter of sushi.
Once they set it down in the middle of the table you will see what a masterpiece it actually is, as the whole table gasps in anticipation.
Great flavours, perfect freshness and huge portions mean this is an absolute must visit.
---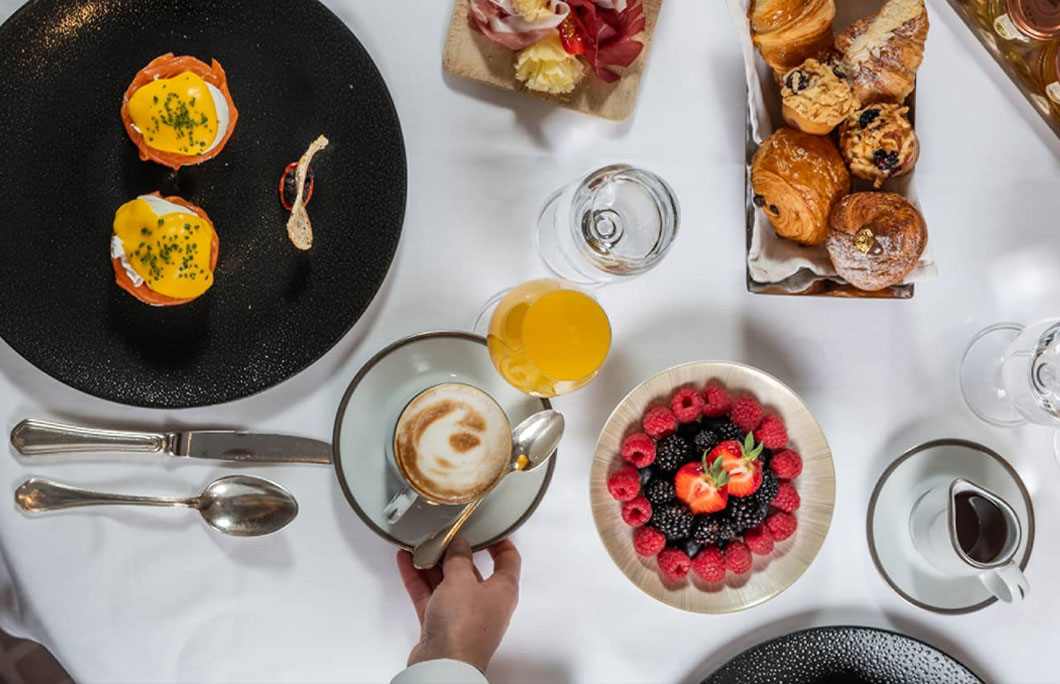 17th. IZUMI – Geneva, Switzerland
You'll find IZUMI in the spectacular Four Seasons hotel and there is no doubt that this is a spot for a very special occasion.
In a city that is famous for its culinary excellence they really do take things to a whole new level here with their inventive menu. The ingredients are all impossibly fresh with many specially flown in.
---
16th. Fleur de Sushi – Caen, France
They make everything to order on the spot and do so using the most premium and freshest ingredients they can get their hands on. As well as the restaurant itself they offer a takeaway service which is wildly popular.
Once you eat here once you will be hooked for life. Quite simply superb.
---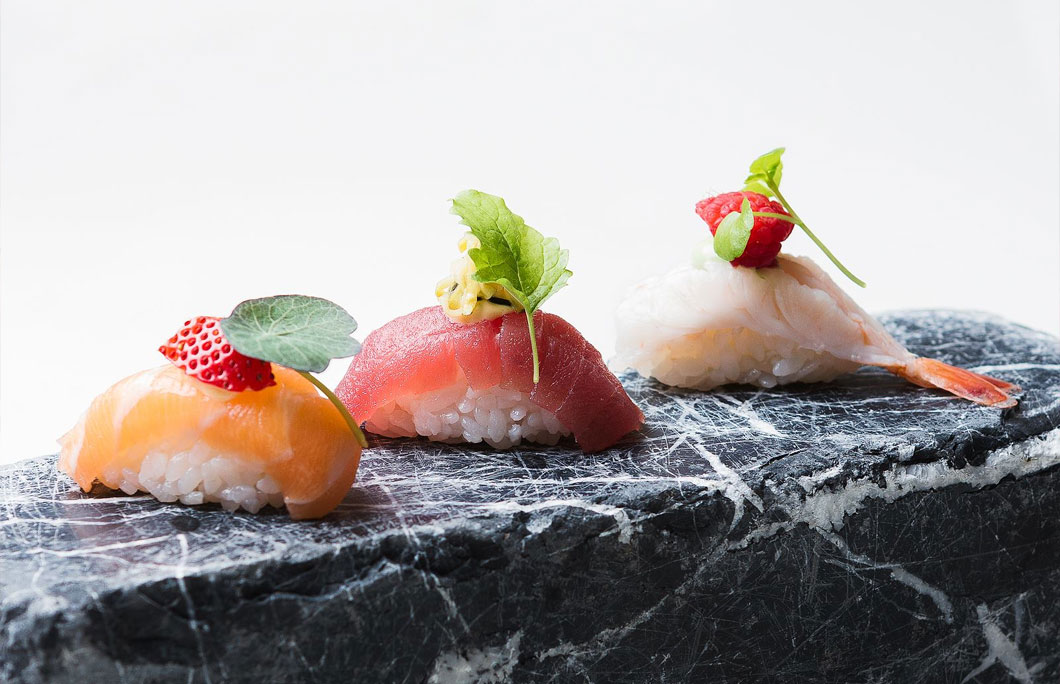 15th. Hachi Sushi – Copenhagen, Denmark
Hachi Sushi places a huge emphasis on offering world-class sushi for takeaway, which is a growing market. You won't be sacrificing any quality by eating it at home because they are masters of detail in everything that they do.
The key here is the freshness of their fish and all the products the use. You quite simply will never have a bad meal from here. Always spectacular.
---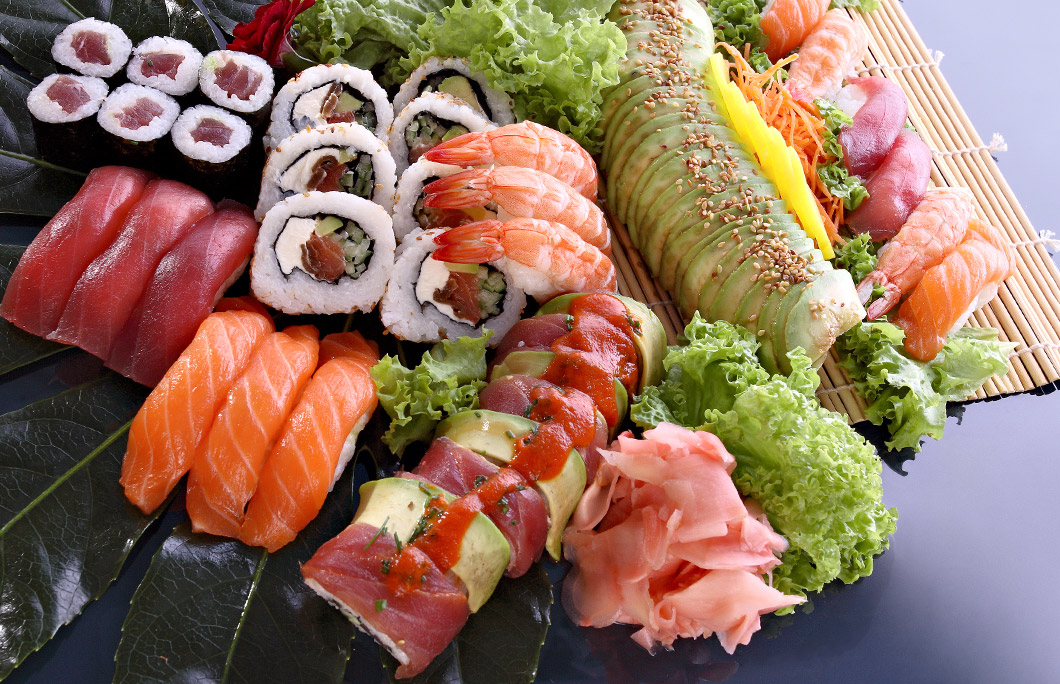 14th. SuChi – Hamburg, Germany
SuChi is a cosy restaurant that is always packed with happy customers and which has a great atmosphere that is aided by their superb cocktails.
They have lots of great Asian dishes, but the sushi sharing platter is like a work of art and a feast that is not to be missed.
---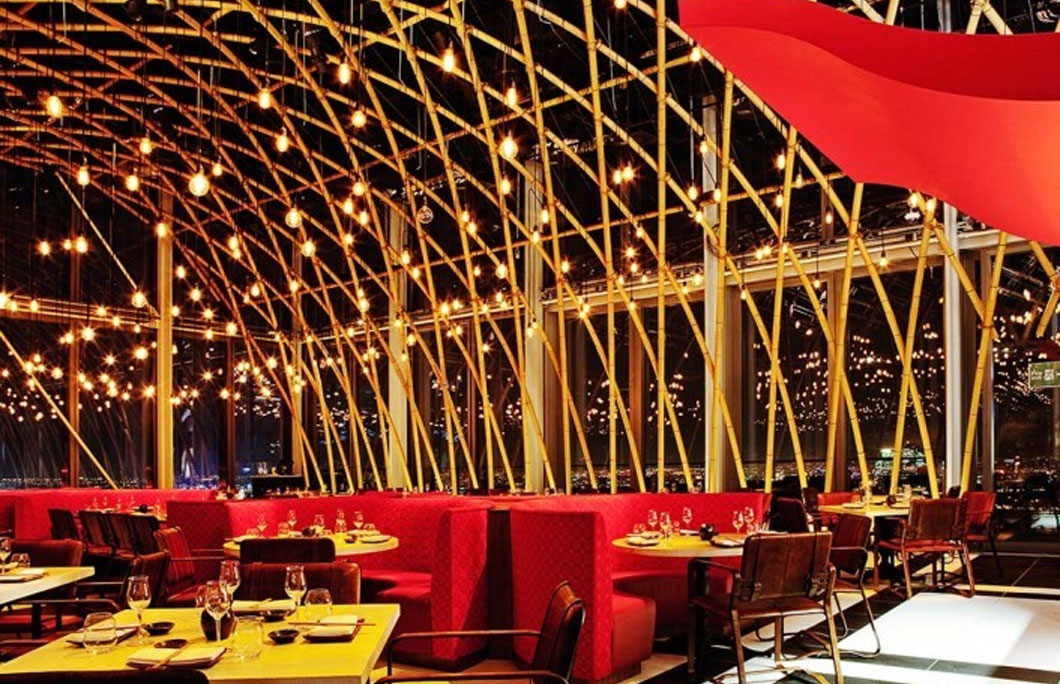 13th. SUSHISAMBA City – London, England
They celebrate the cuisine of Japan, Brazil and Peru in one of the most unusual and unique restaurants in the world.
With so much choice on the menu it can be hard to focus in on the sushi but you really should, as it is world-class. When you add in the brilliant ambience, quality cocktails and the unique location, this is a sushi dining experience you won't be forgetting in a hurry.
---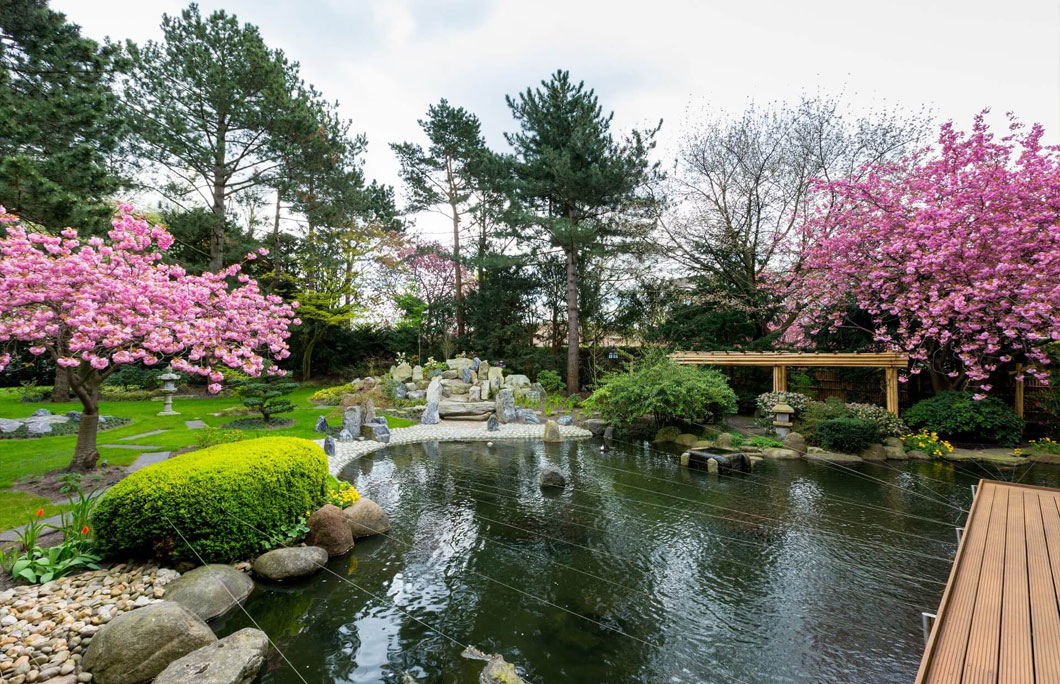 12th. Yamazato – Amsterdam, The Netherlands
This superb Japanese restaurant has a Michelin star and their food and service is every bit as precise as you would expect. They manage to pull it off while making the customer feel totally at ease and without fussy service.
The food is quite simply exceptional and a once-in-a-lifetime meal you will be telling your foodie friends for months to come.
---
11th. Izumi Sushi Biały Kamień – Warsaw, Poland
This is without doubt some of the best sushi you will ever taste and with six locations around the country you have plenty of opportunity to sample it when in Poland.
They source their produce with meticulous attention to detail and always as fresh as can be. Their huge beautiful platters of mixed sushi are the way to go on the menu. An absolute delight of a restaurant.
---
10th. Miyazaki –  Cork, Ireland
Their sister restaurant Ichigo Ichie has a Michelin star if you want a higher-end Japanese experience, but this is where the masses come for the best sushi maki rolls in the country.
Their ingredients are fresh, their dishes inventive and with generous portion sizes and super friendly staff you will quickly become a regular. Out of this world good.
---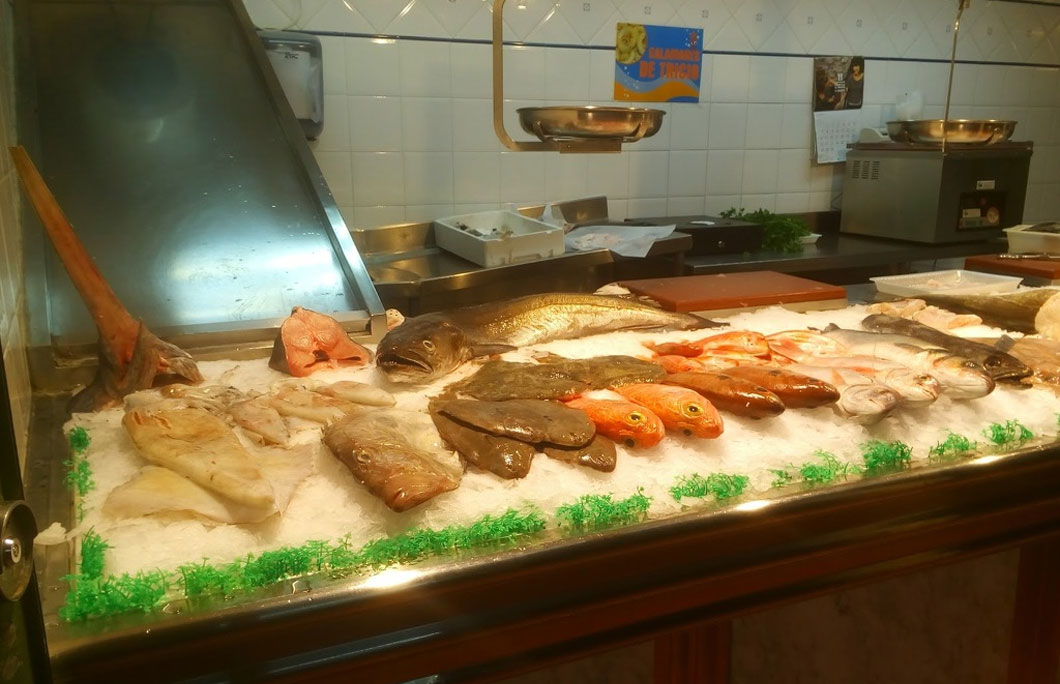 9th. Kiro Sushi – La Rioja, Spain
This is super high-end cooking with only ten customers per service and every dish prepared as the customers look on.
To sit here eating and admiring the chef's practice their craft is like watching an opera, or world-class theatre. You will leave this restaurant with a whole new appreciation for good food.
---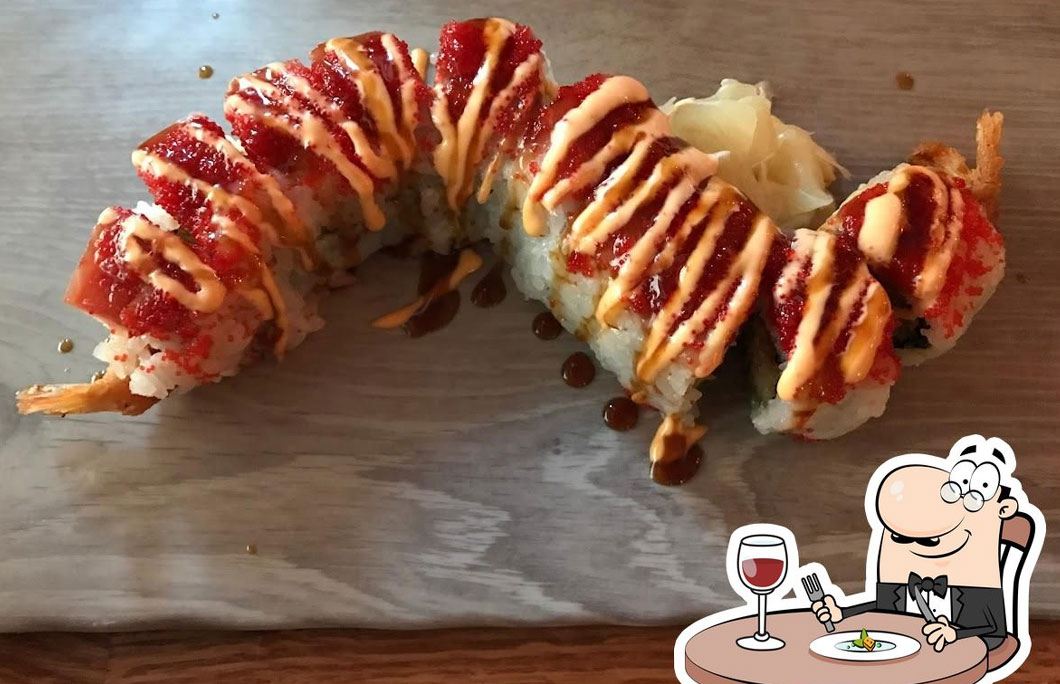 8th. Minako Odenplan – Stockholm, Sweden
MINAKO's main focus is omakase. Omakase means "I will leave it to you" and is the Japanese tradition of letting the chef choose.
Every evening is different. It all depends on the mood of Jashim and the produce that is available. This is a unique experience that you are not going to forget in a hurry.
---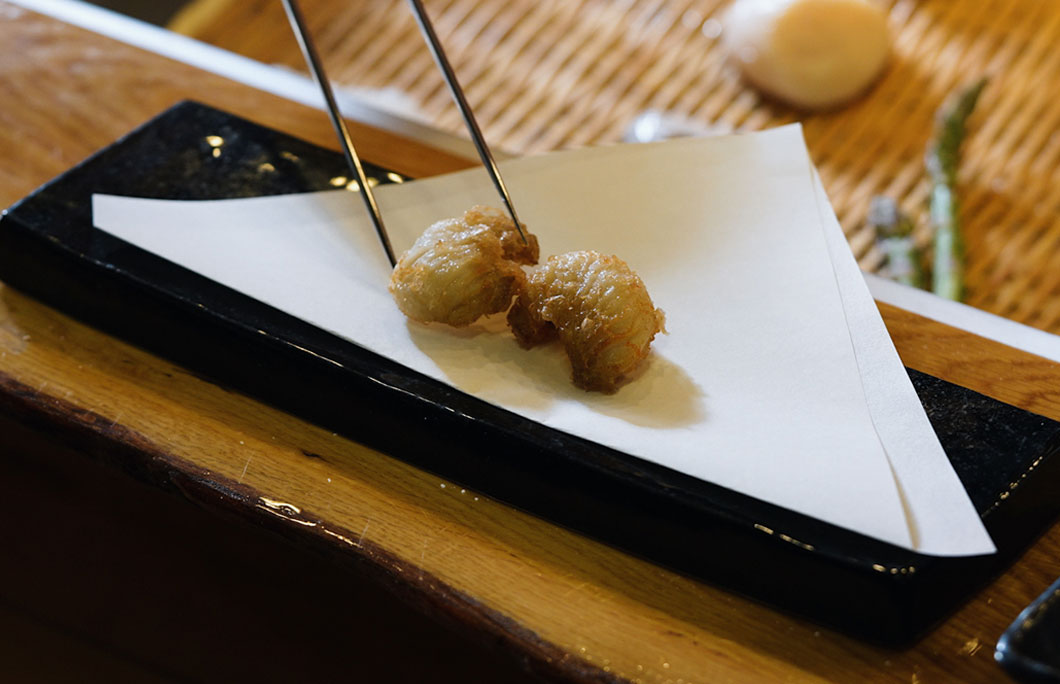 7th. Umezushi – Manchester, England
A small restaurant where you can watch your food being prepared by some of the most talented sushi chefs you are ever likely to come across.
They have lots of great options on the menu, but their sushi bowls with super fresh toppings are the way to go. You will savour every single morsel and the staff will happily suggest a great sake to go along with it.
---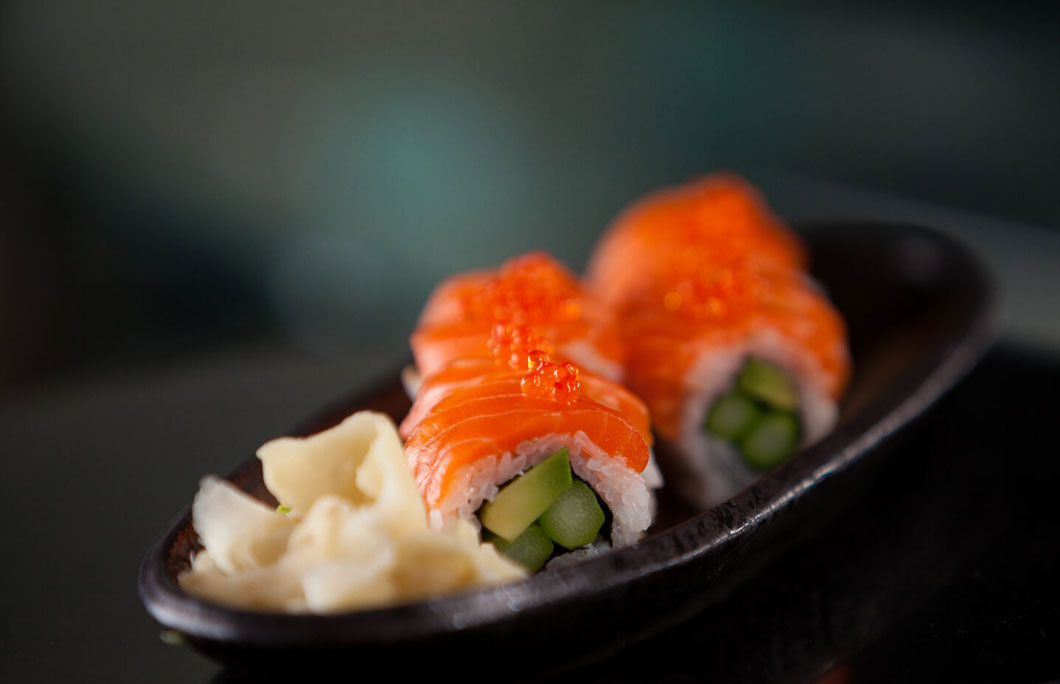 6th. Alex Sushi – Oslo, Norway
Open since 2001, Alex Sushi offers contemporary sushi in modern surroundings. Their sushi offerings look just as pretty as they taste good.
The source the very best raw ingredients and import many of them to ensure that the end product you are eating is absolutely world-class. Artful sushi that will make you want to move to Oslo.
---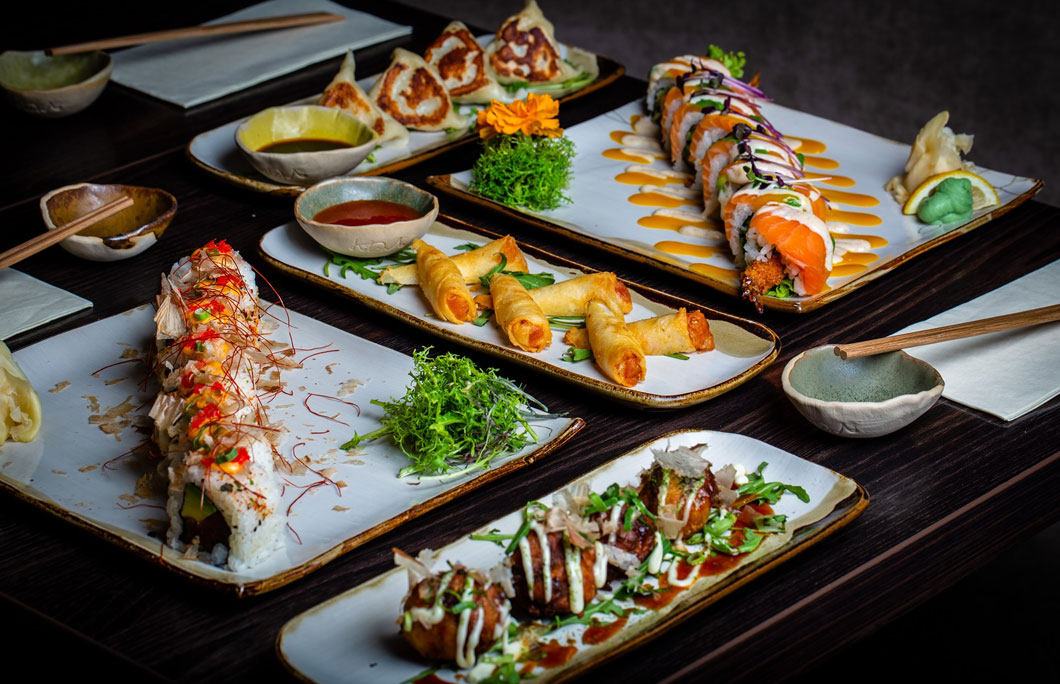 5th. KitchA – Sticks & Rolls – Vienna, Austria
This beautifully designed restaurant is a masterclass in sushi eating from the second you walk in the door.
They serve grilled meat sticks, have vegan options and a great diverse menu, but it really is all about the sushi. Have a mixed platter of sashimi and sushi and you will be in absolute heaven.
---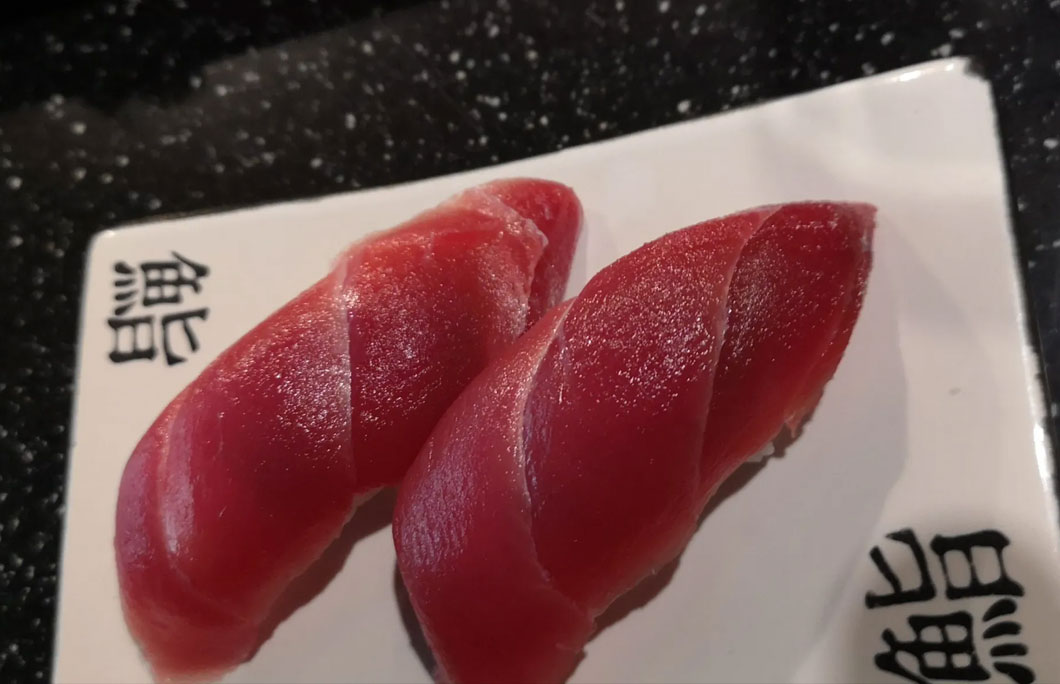 4th. Sachiko Sushi – Berlin, Germany
Sachiko Sushi is a small cosy restaurant where they take the art of sushi to impossibly high standards and wow their customers on an ongoing basis.
One of their main secrets is sourcing the very best ingredients and keeping things as simple as possible in terms of preparation. Easily one of the best sushi restaurants in Europe.
---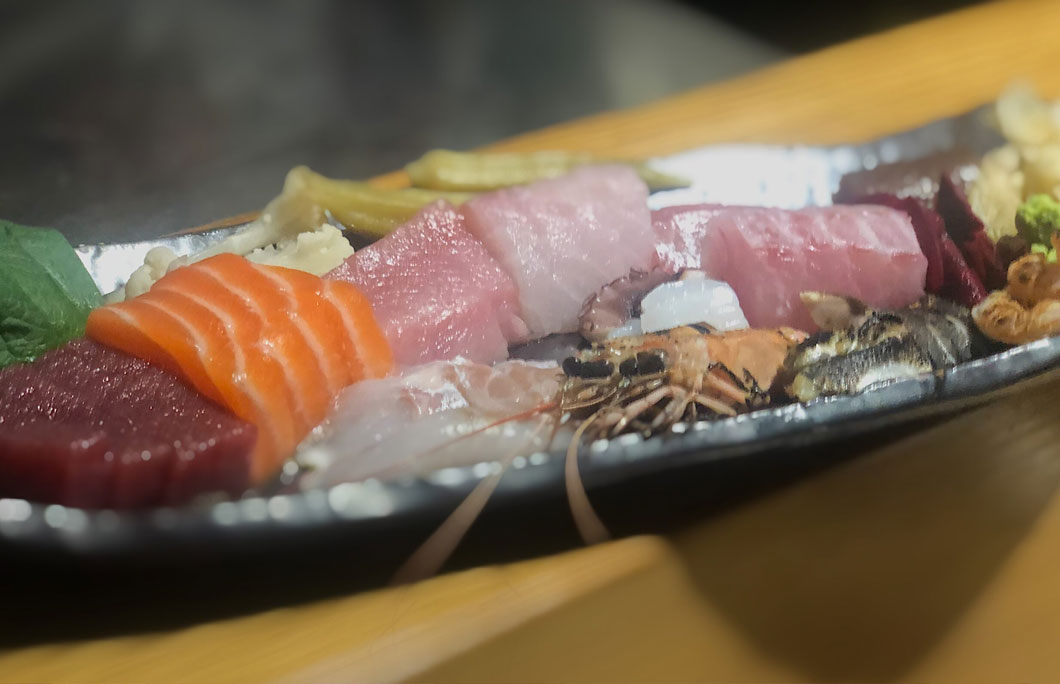 3rd. Sushimou – Athens, Greece
This is the perfect place to come and watch try sushi masters at work in an open kitchen as they prepare meals for you that will absolutely blow your mind.
Their focus on the best quality ingredients, simple preparation techniques and world-class service makes this a dining experience that will live long into the memory. You'll see sushi in a whole new light here.
---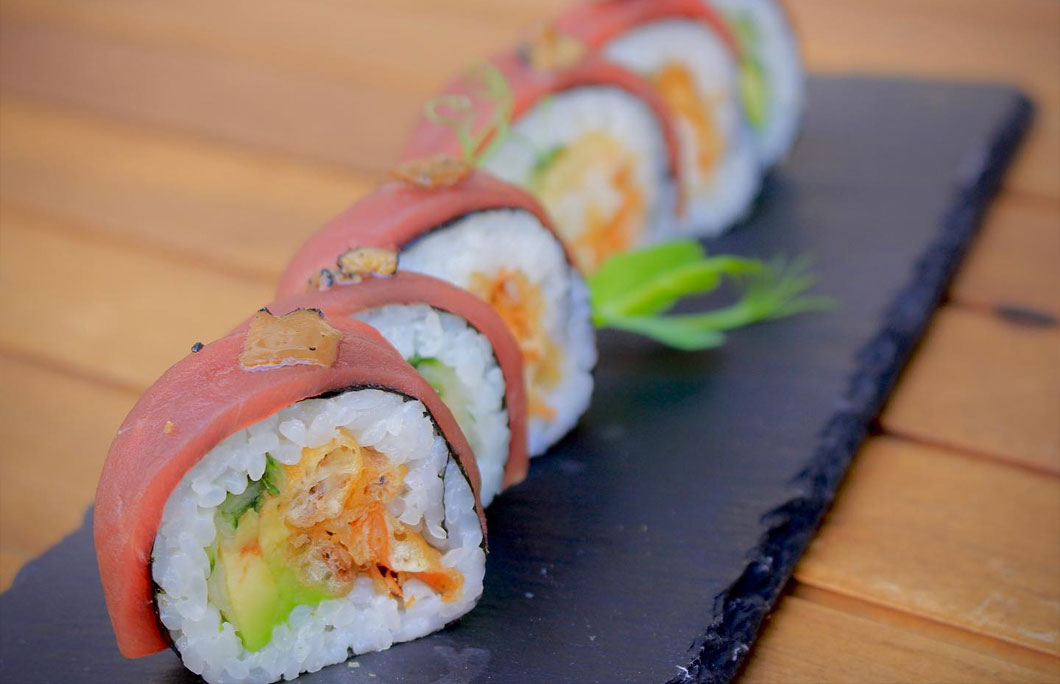 2nd. Unique Sushi Lab – Lisbon, Portugal
Unique Sushi Lab offers a modern dining experience with hot and cold options to reconcile traditional and contemporary cuisine. They aren't scared to use premium local ingredients in a fusion style, and the results are truly spectacular.
You'll be blown away by the sushi eating experience here and quickly be planning your next visit.
---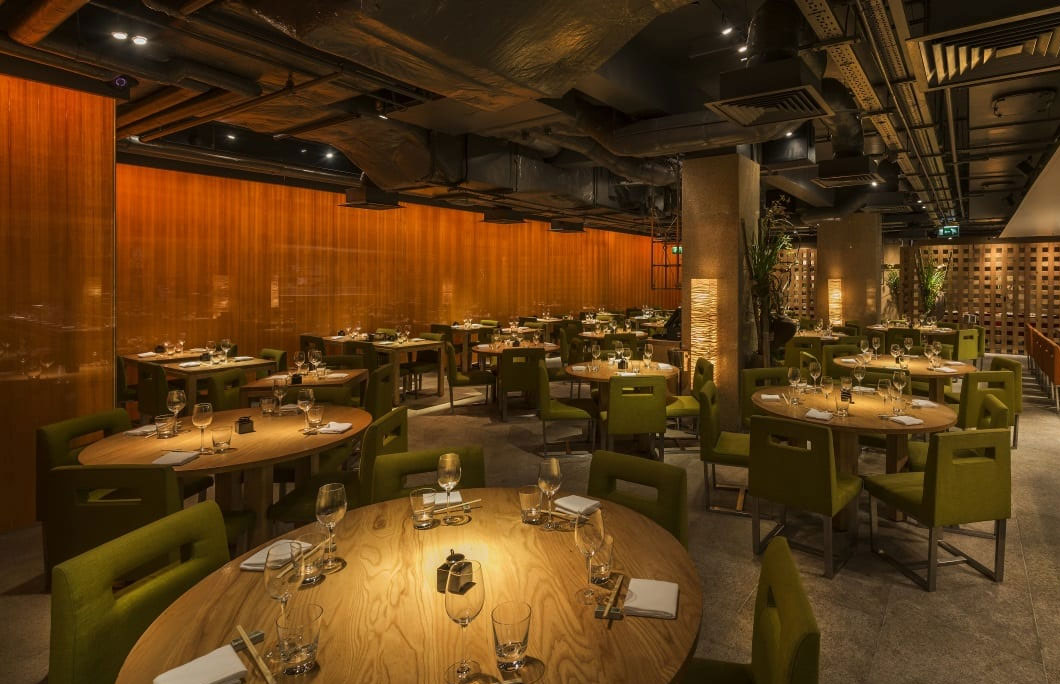 1st. Zuma – London, England
Featuring modern Japanese cuisine that is authentic but not traditional. Zuma's exciting menu showcases a variety of dishes from its three kitchens: the main kitchen, the sushi counter and the robata grill.
Their original location in Knightsbridge is a truly spectacular room that adds to the theatre of your whole meal. Easily one of the best sushi restaurants in Europe, if not the best.
---