The 25 Best Ice Cream Parlours In The UK
While the sun may not shine for much of the year, as soon as summer comes around UK ice cream sales shoot through the roof. Hearing that first jingle of the ice cream van has us craving gelato for three months straight.
With a heatwave set to hit the nation, you're going to need to make the most of it – so start planning your ice cream consumption now. From the best Italian-style gelato and trendy Instagrammable desserts right to homemade ice cream served on the farm it comes from, we have it all.
Forget that diet, double up on the scoops and enjoy the sunshine while it lasts. Here are the 25 best spots for UK ice cream this summer…
Best Ice Cream Parlours In The UK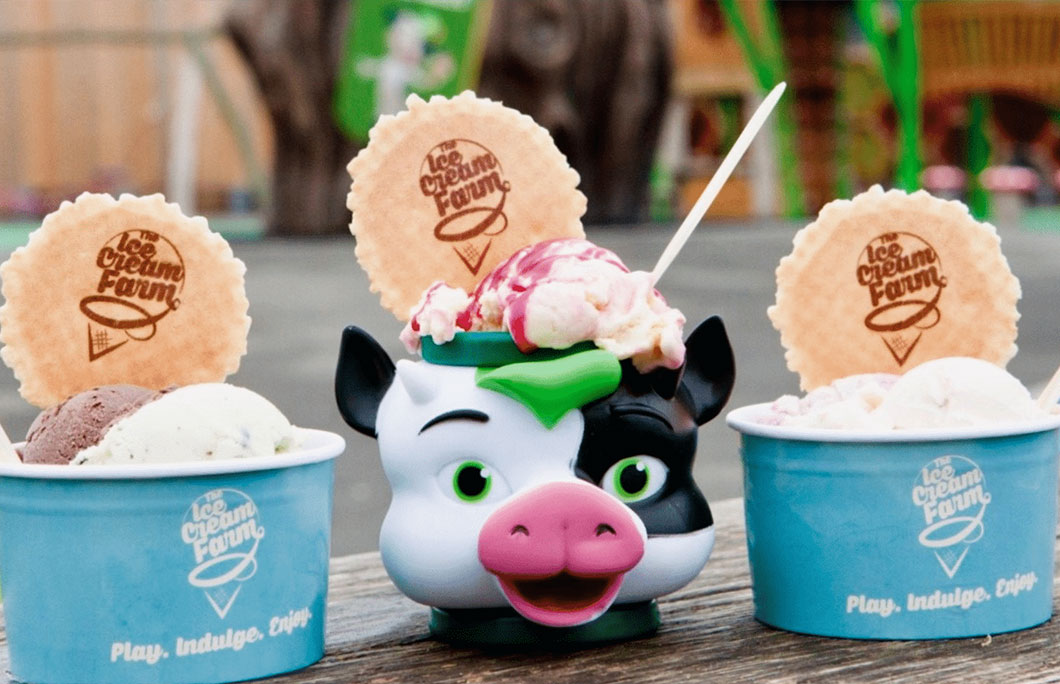 1. The Ice Cream Farm – Tatenhall
What sets this place apart is the fact that the've been producing award-winning artisan ice cream for over 30 years. They do it all with the cows from their own land and the production happens right on the farm.
A wonderful place for a family day out – explore the farmland and then finish up with a couple (at least!) of creamy scoops.
---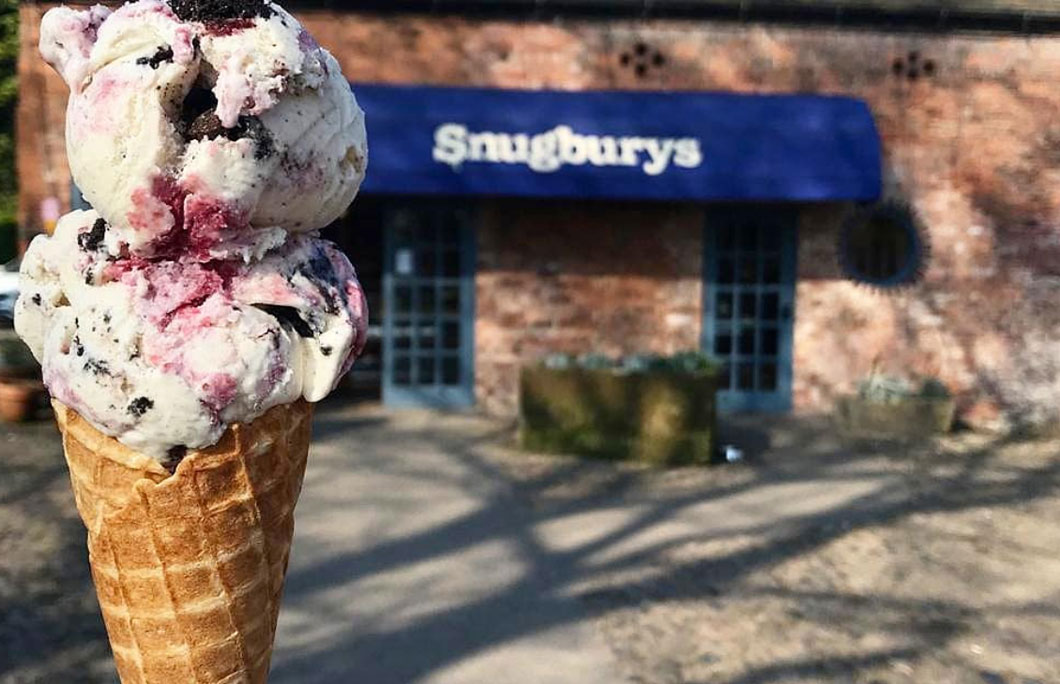 2. Snugburys – Cheshire
Three sisters (Hannah, Kitty and Cleo) took the business over from their parents who had started making ice cream at the kitchen table with their own milk 30 years ago.
The business has grown to the point where people come from miles around for that exceptionally fresh taste. They served a whopping 300,000 scoops last year alone.
---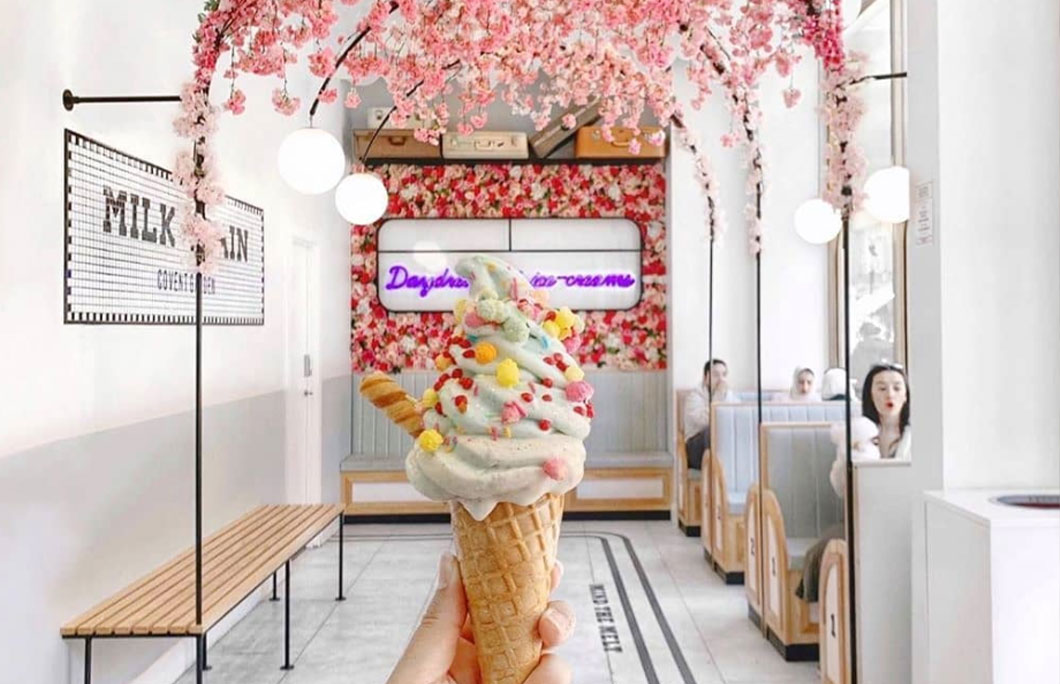 3. Milk Train – London
We have to say – these are easily the prettiest and most Instagrammable ice creams and sweet treats you'll find in London. The candy floss ice cream is a like a work of art, with the only tricky part being getting a perfect photo before the whole thing melts.
A delicious scoop of pure beauty.
---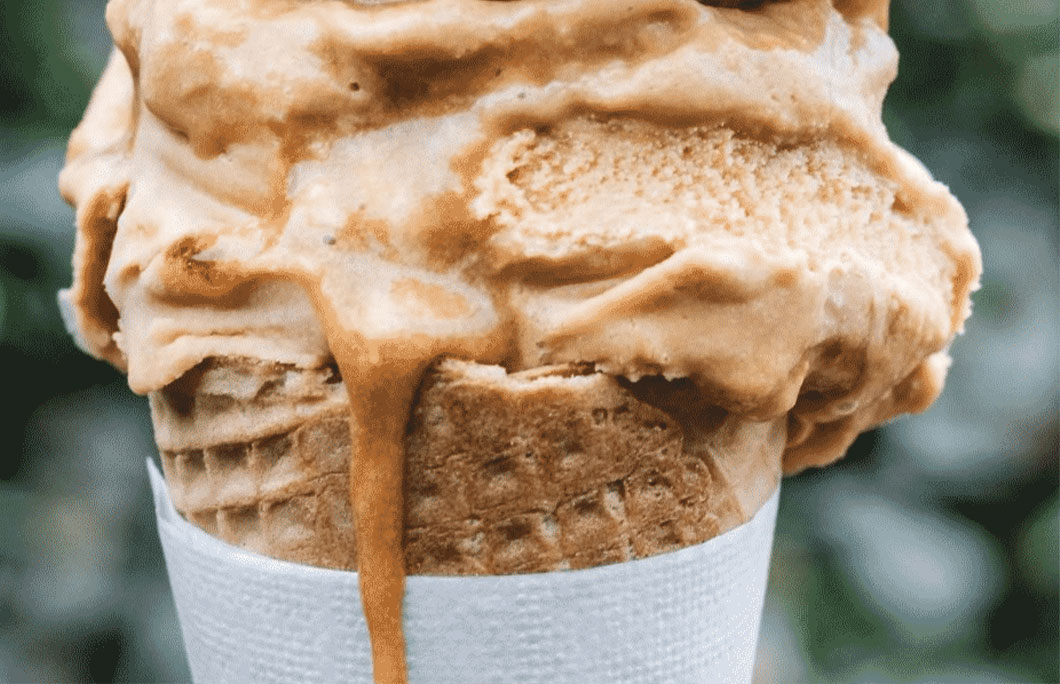 4. Jolly Nice – Frampton Mansell
Like many of the super businesses on this list, Jolly Nice started making their ice cream in the family kitchen but they have quickly expanded from there.
You'll find them in their farm shop or even see their tricycles (fitted with fridges) popping up at festivals and events.
While they have so many delicious flavours it is worth trying the vanilla – the seeds are scraped out from Madascan vanilla pods by hand. A truly joyous ice cream experience.
---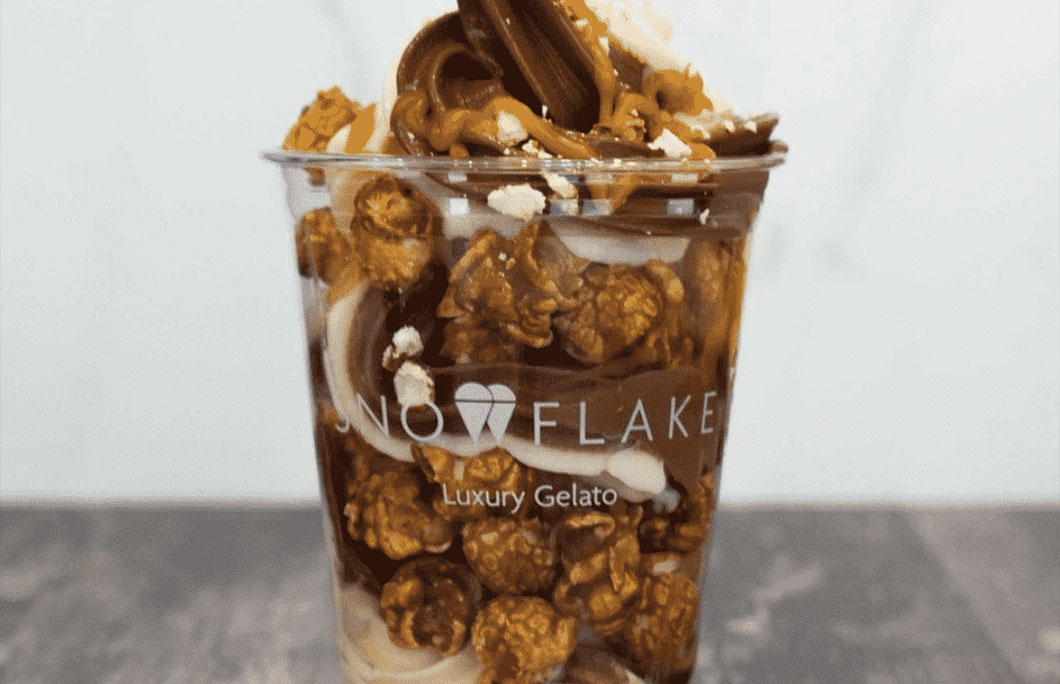 5. Snowflake Gelato – London
Their core product is made using raw organic Jersey milk from a Somerset family farm and pure spring water from the Wenlock mountains.
Their chocolate ice cream uses only the very best 70% Valrhona which is a super high standard used by the world's top pastry chefs. This is basically the Michelin star of ice cream making.
---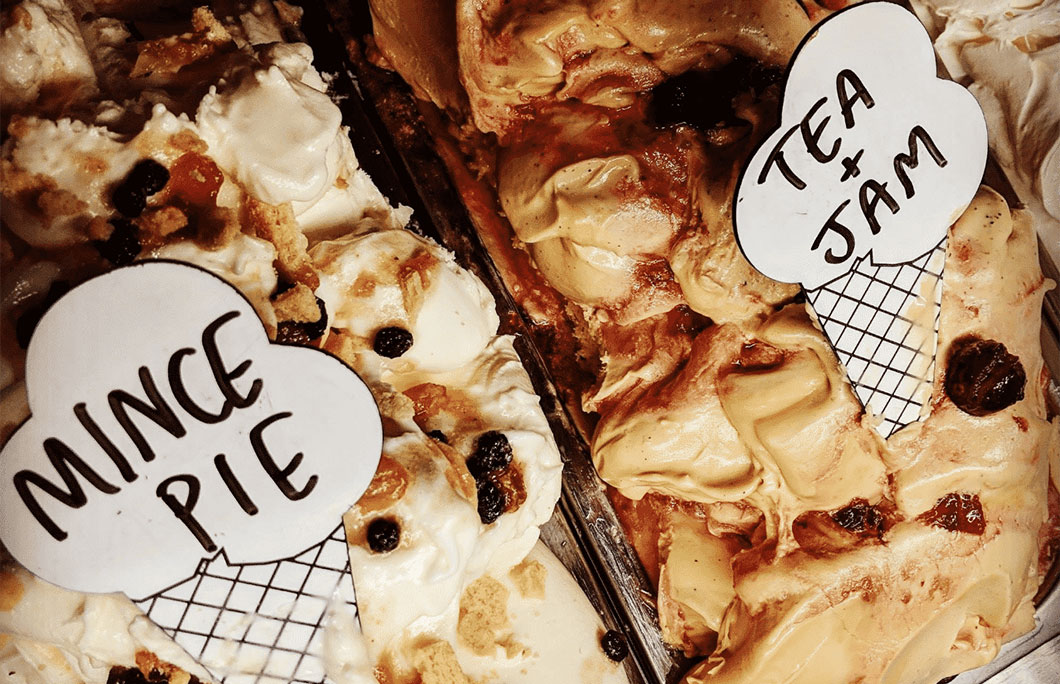 6. Mary's Milk Bar – Edinburgh
Mary's Milk Bar is a famous shop in the city centre where the Mary herself makes the ice cream every morning. There are always fresh, ever-changing flavours to sample.
The originality of the flavours, the fact that there are no preservatives and the creamy texture will keep you coming back as a regular. No ice cream will ever taste as good again after you've tried this.
---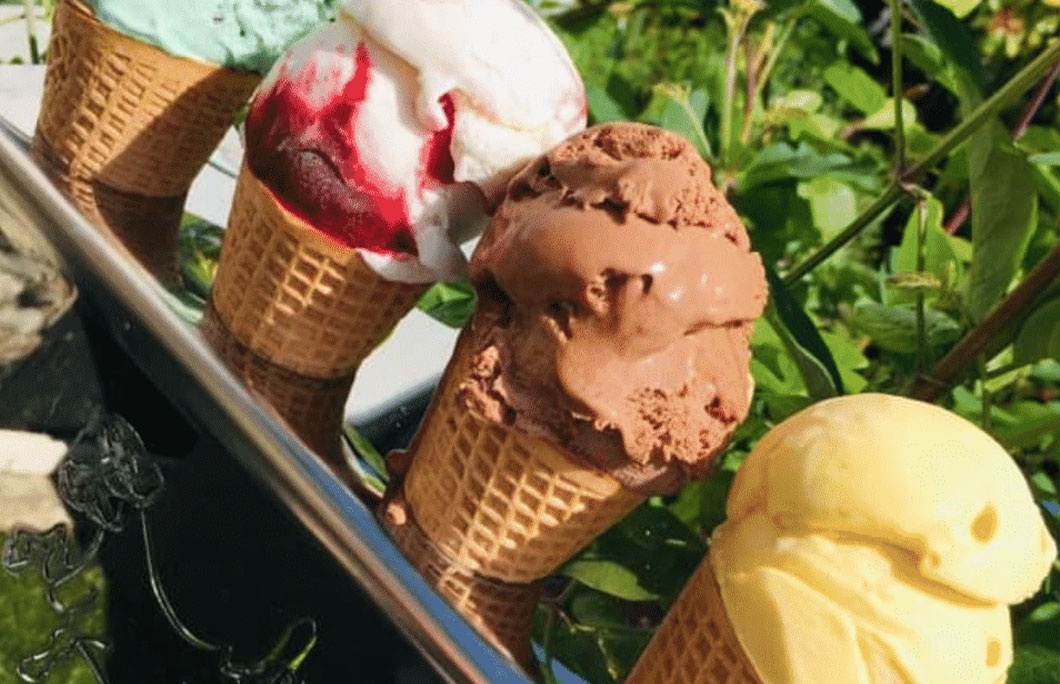 7. Roskillys – Cornwall
Roskillys is a working Cornish organic farm, on the beautiful southern tip of Cornwall. They only ever use their own milk and cream from their Jersey herd to make the ice cream.
You can visit the farm to learn about how the ice cream is made and follow the trails around the land to see the animals. Most people just have a couple of scoops on the farm itself, but you can also get their ice cream to take home with you in larger tubs.
---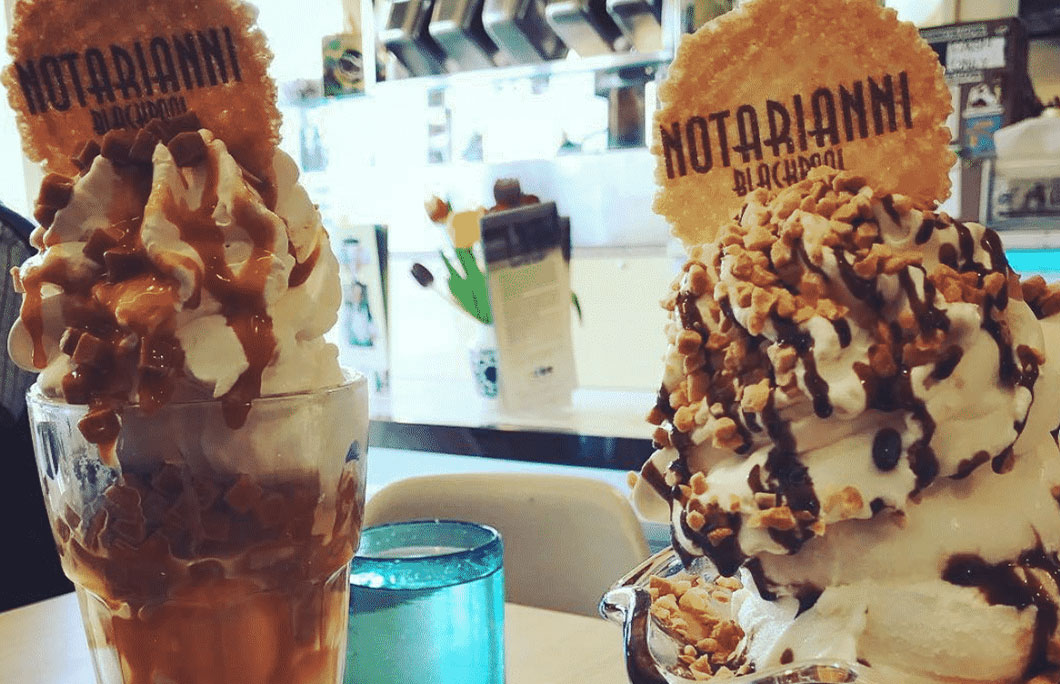 8. Notarianni Ice Cream – Blackpool
You can't come to a seaside town and not have some ice cream, so this is the spot you should be heading straight to in Blackpool.
The third and fourth generations of the family still run the business today at Waterloo road, thanks to a loyal following from locals and tourists who have returned generation after generation.
Their portions are generous and the toppings legendary. Sit in and enjoy the ice cream or grab it to go and wander down to the seafront.
---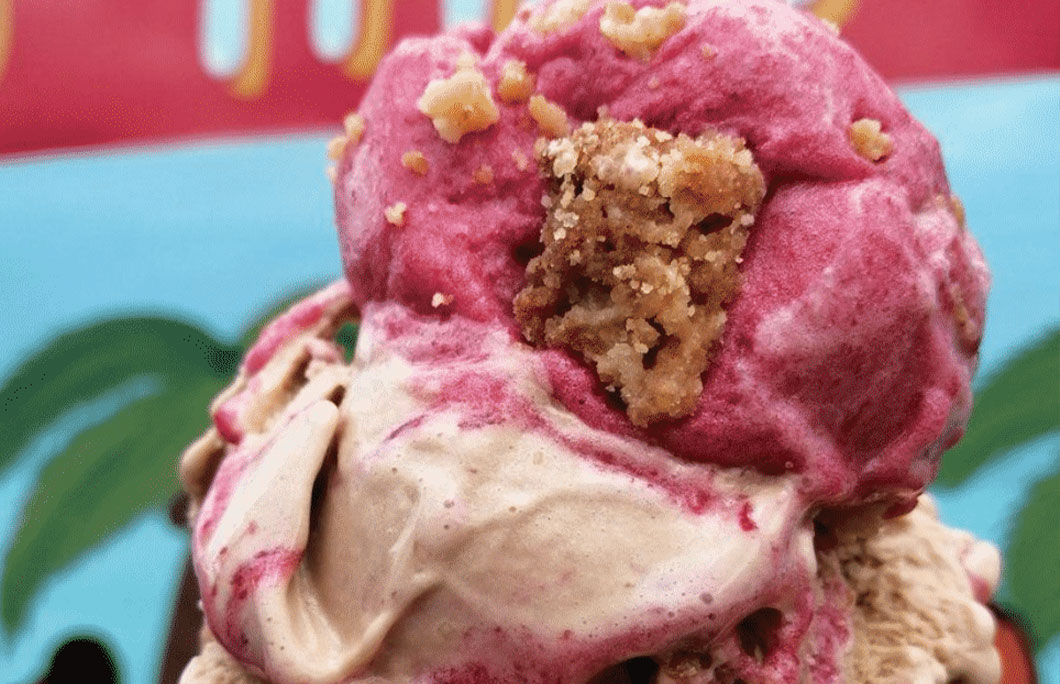 9. Ginger's Comfort Emporium – Manchester
They call themselves an "ice cream van for grown ups" although they also have a permanent premises in the Northern Quarter.
Their selection of ice creams are creamy, fruity, nutty, chocolatey, meringuey, spicy, boozy, crunchy, refreshing but most of all comforting iced desserts. It's almost impossible to pick just one flavour.
You can enjoy their ice creams in a variety of ways: in a toasted brioche, with hot puddings, affogato style, or in a milkshake.
---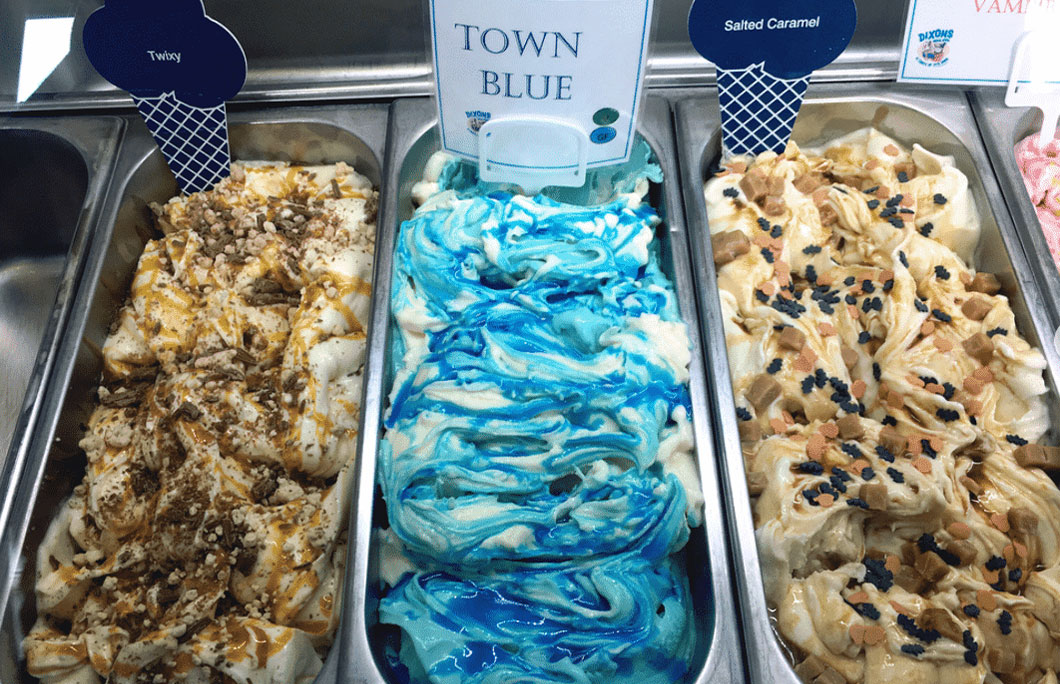 10. Dixons Milk Ices – Huddersfield
Dixons Milk Ices have been making ice cream for locals and visitors since way back in 1961 so you know they must be doing something right. The key to their taste is that they only use fresh milk from locally sourced farms, there's no artificial additives or stabilisers and it is made fresh every day.
With two locations in Huddersfield you are never too far away from your next fix of this truly delicious ice cream.
---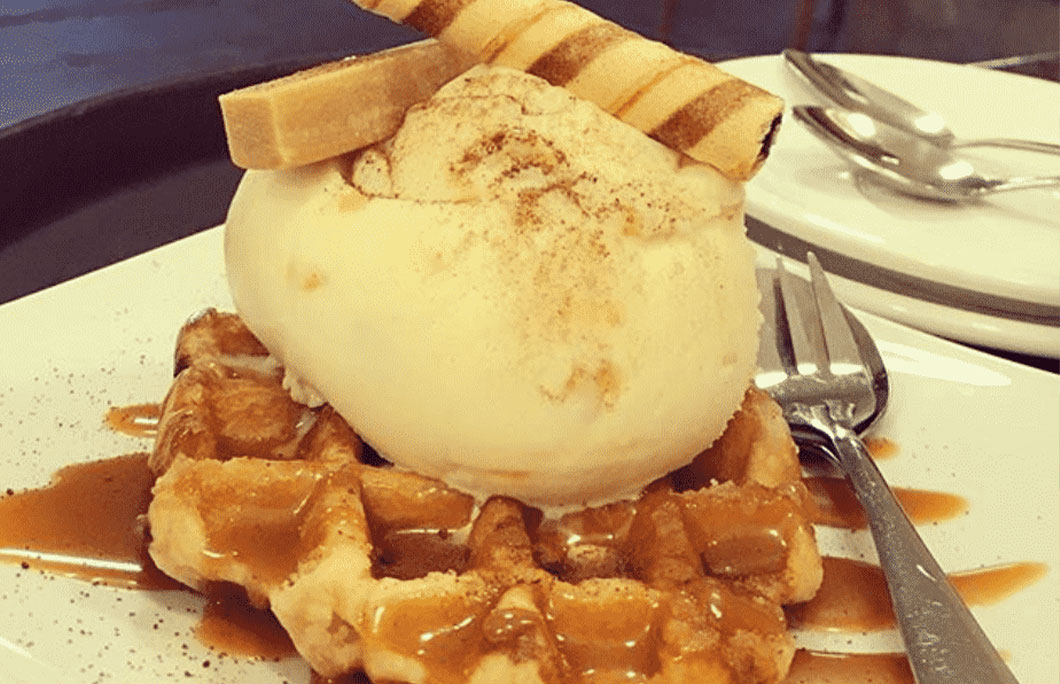 11. Wheelbirks Parlour – Stocksfield
The Wheelbirks' herd of pedigree Jerseys are the oldest established and the only pedigree herd in Northumberland and that is the key to their award winning ice cream.
After visiting the farm you can tuck into their ice cream in the parlour knowing that it has been all make within a couple of hundred yards of where you are sitting.
The perfect place for a family day out with a creamy, sweet treat to finish it off.
---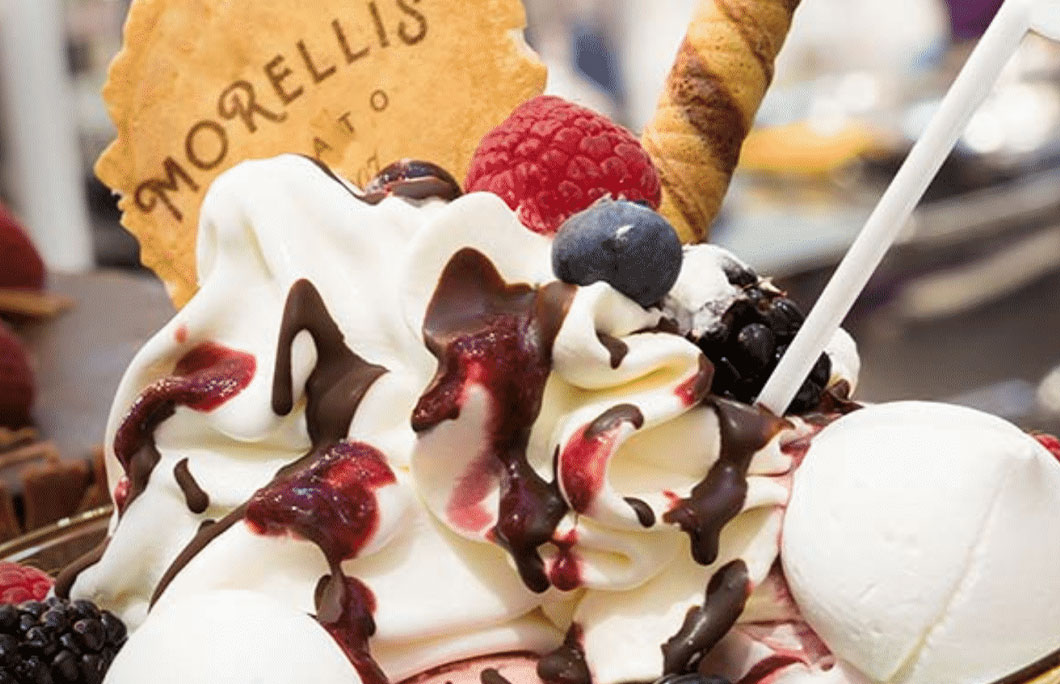 12. Morelli's Gelato – Kent
The first Morelli's Ice Cream Parlour in the UK was opened on the Broadstairs seafront above the picturesque Viking Bay in Kent in 1932.
Close to 90 years later and the business is going stronger than ever, with a second shop in Covent garden in London. The reason? Ice cream this good stands the test of time.
Their rich, creamy gelato is best enjoyed beside the seaside on a hot summers day. You will feel like you have died and gone to heaven.
---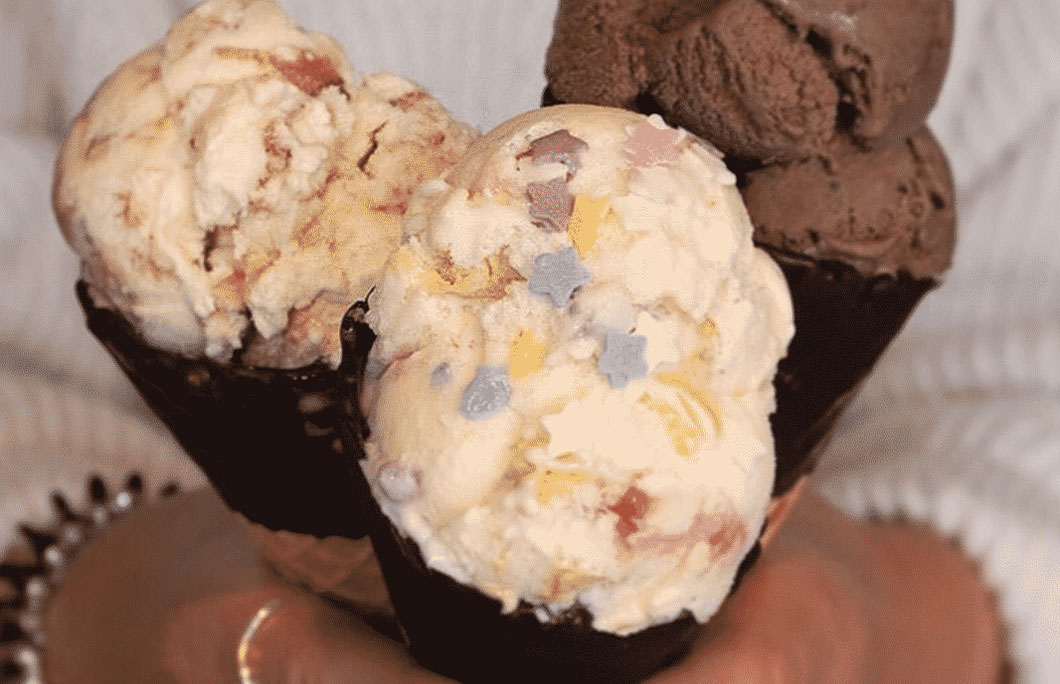 13. Marshfield Farm Ice Cream – Chippenham
This lovely family-run organic farm has perfect their ice cream, all made in a converted cowshed on the farm. The 'cow to cone' process is so speedy that you can enjoy a scoop of ice cream 24 hours after the cow was milked.
The very first flavour they made was vanilla. This was followed by strawberry and chocolate. And these flavours are still the most popular out of Marshfield's current range of nearly 30 ice creams and six sorbets.
---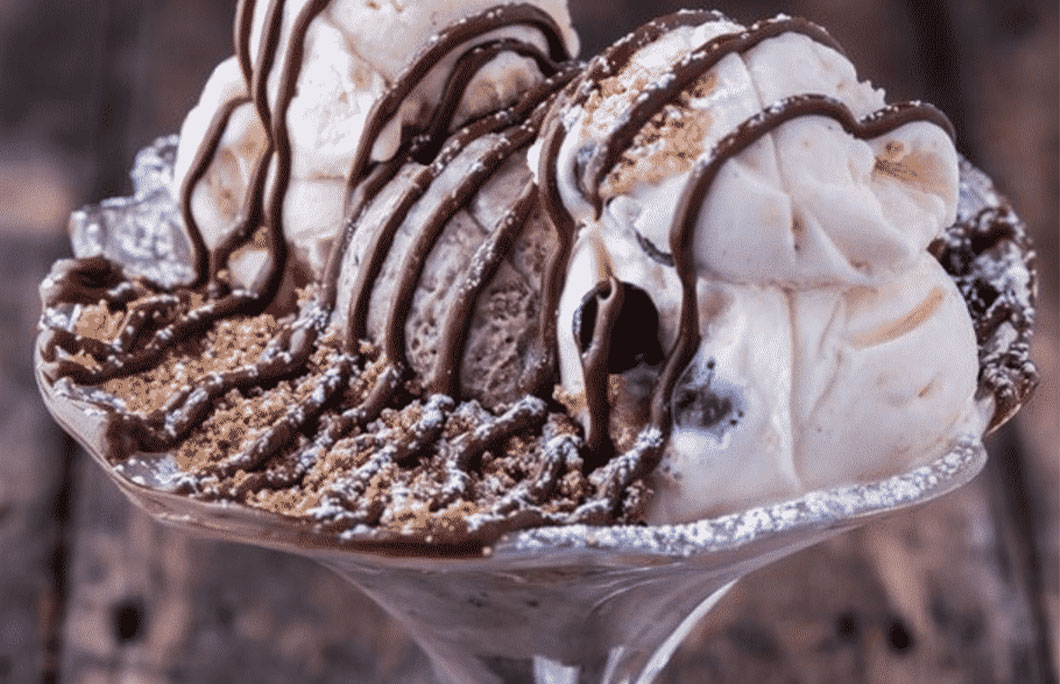 14. Coco Gelato – Cardiff
Coco's is the place to go in Wales if you want to eat your own bodyweight in rich, creamy ice cream. From freakshakes to waffles, there's a sweet treat here for every taste.
Want something unusual? Order the Honey Monster Sundae: Three Scoops of Madagascan Vanilla Gelato, Honey Comb Pieces, Salted Pretzels, Flapjacks, Sugar Puffs, Whipped Cream and Honey.
---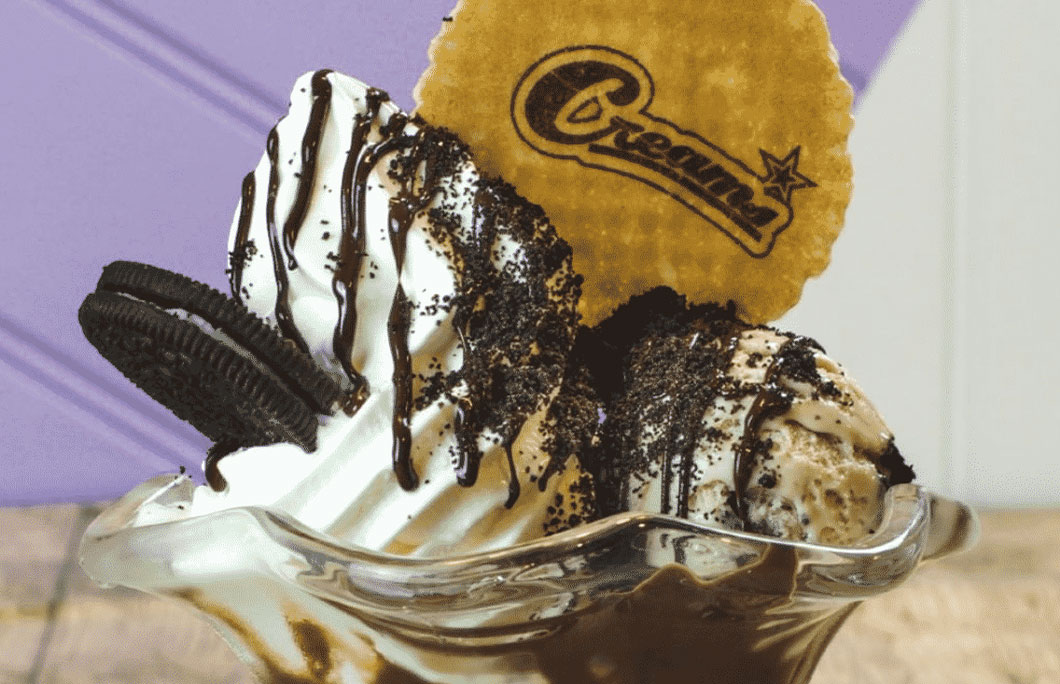 15. Creams – Manchester
It took Creams many years of research and tasting gelato, waffles and crepes (tough job but someone's got to do it) to perfect their ice cream, but they've done it.
Their skyscraping rainbow-coloured sundaes are pure joy crowned with a Creams wafer. They also do silky-smooth Italian-style ice creams and sorbets. Choose from flavours such as Maltesers or Hazelnut.
They even have vegan desserts: waffles, sorbets and a vegan cookie dough.
---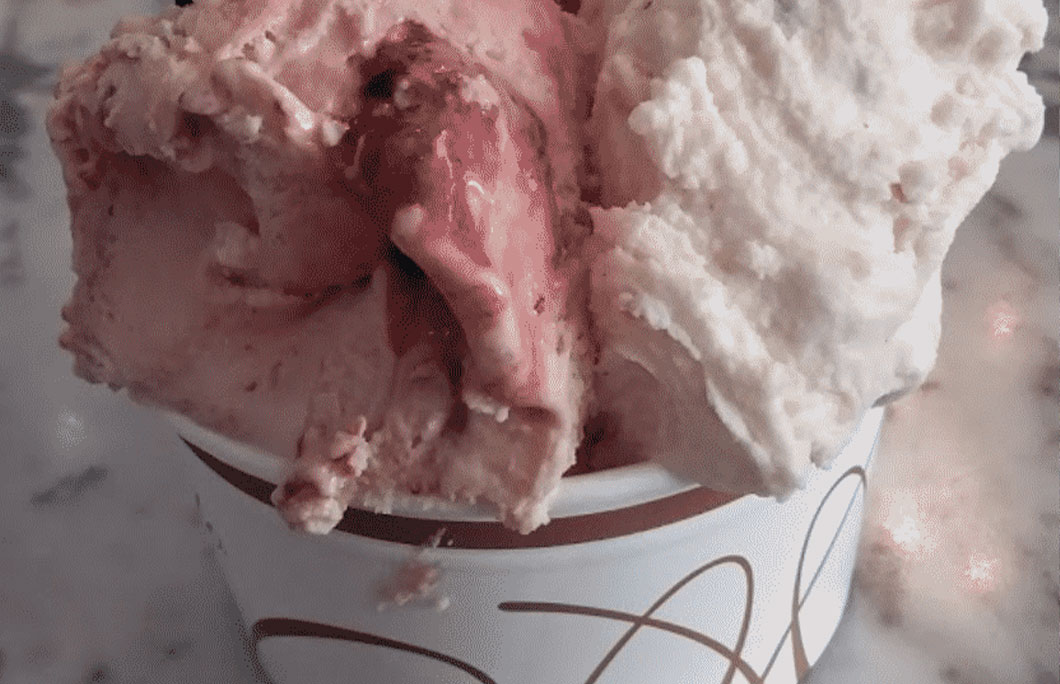 16. Licc – York
Licc has a range of 150 flavours (and are coming up with new ones all the time) of ice cream that will you have salivating as soon as you see them. The 24 flavour display freezer is permanently stocked with an interesting product range – the whole fruit spectrum, classic nut varieties, rich chocolates and the ever popular bubble gum and jelly bean flavours.
The shop itself is cute and cosy and the perfect place to sit down with your ice cream and coffee and take a breather.
---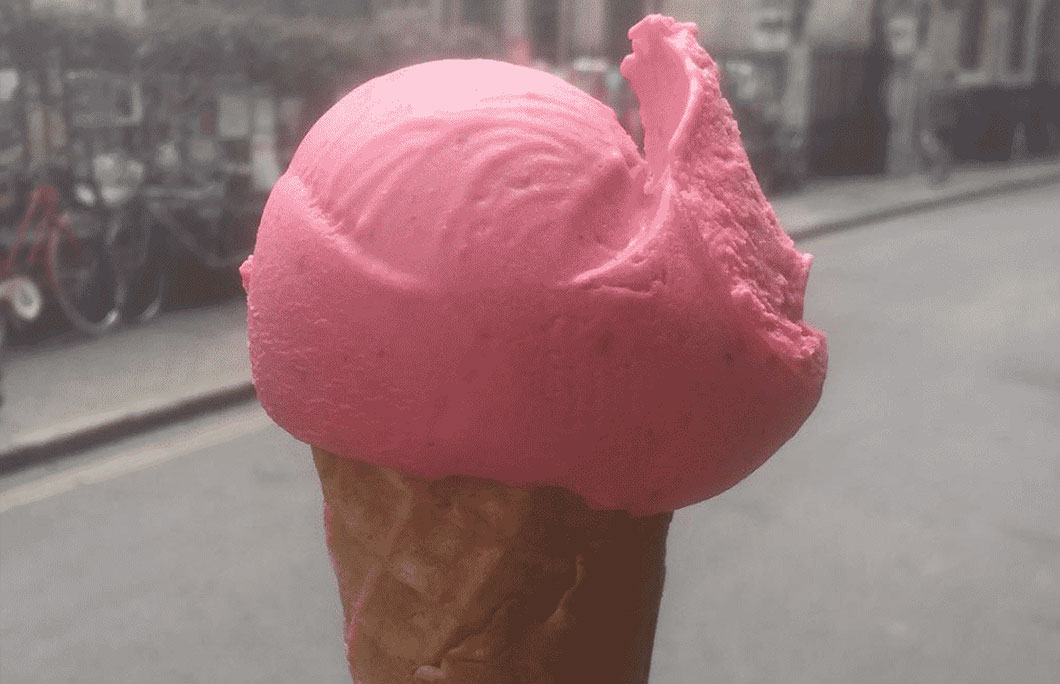 17. Jack's Gelato – Cambridge
The best thing about Jack's Gelato is their ingredients: organic and fair trade cocoa, coffee beans from The Coffee Officina & organic and fair trade Madagascan vanilla.
They have a beautiful little parlour in the historical centre of Cambridge where they churn and scoop seven days a week. They also have a custom built tricycle, which they cycle around the town.
Uniquely delicious flavours include Goat's Milk and Wild Honey and Cardamom & Rose.
---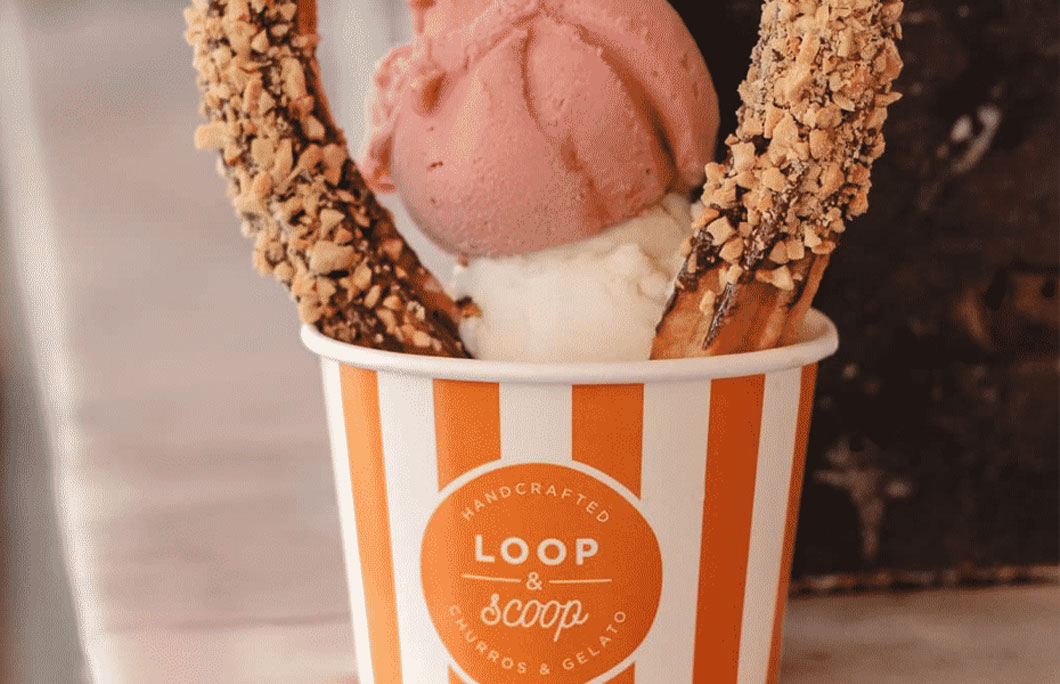 18. Loop & Scoop – Glasgow
Loop & Scoop is the UK's first Ice Cream & Churro Bar. Handcrafted churros? Yes please. Their signature dish is their glazed churro loop & handmade gelato.
Choose from loops glazed with Belgian chocolate, crushed oreos or chopped nuts, with creamy Italian gelato. You can also get churros filled with dulce du leche or add a chocolate shot from their flowing Belgian chocolate fountain.
This is one place where you'll have a seriously tough time picking just one thing.
---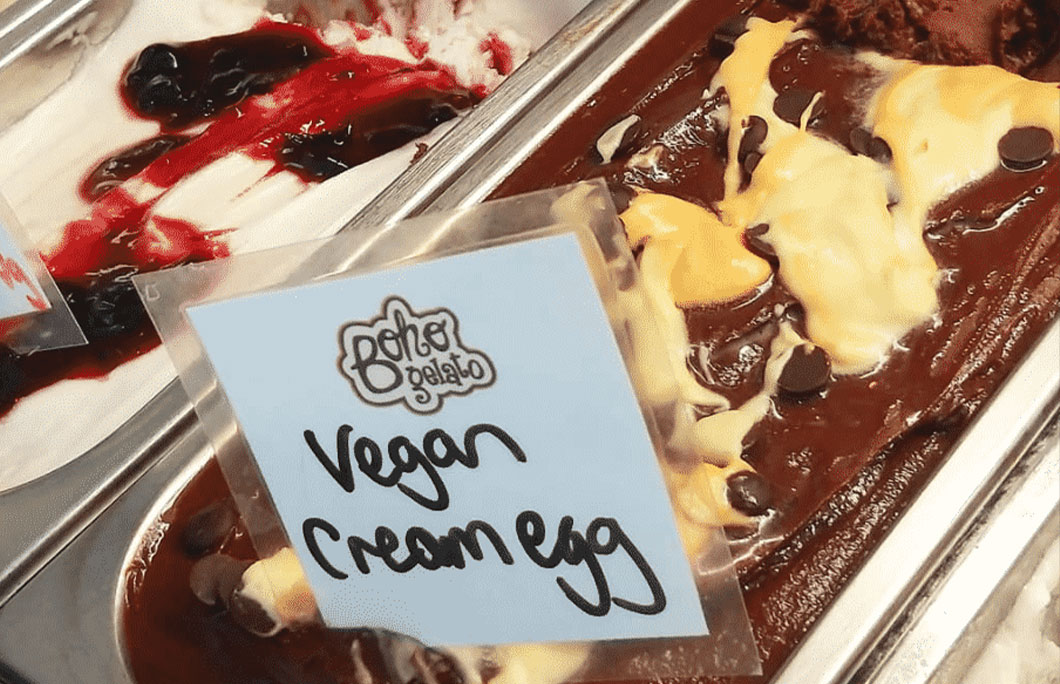 19. Boho Gelato – Brighton
Boho has been making artisan Italian style ice cream & sorbet in Brighton since 2010 and shows no sign of slowing down. They love to create new flavours and have made over 500 since they opened!
From Clementine to Carrot Cake, Violet to Vanilla and Bourbon to Battenberg you will always find something new to try.
Plus, they always have an exciting selection of vegan and gluten free flavours.
---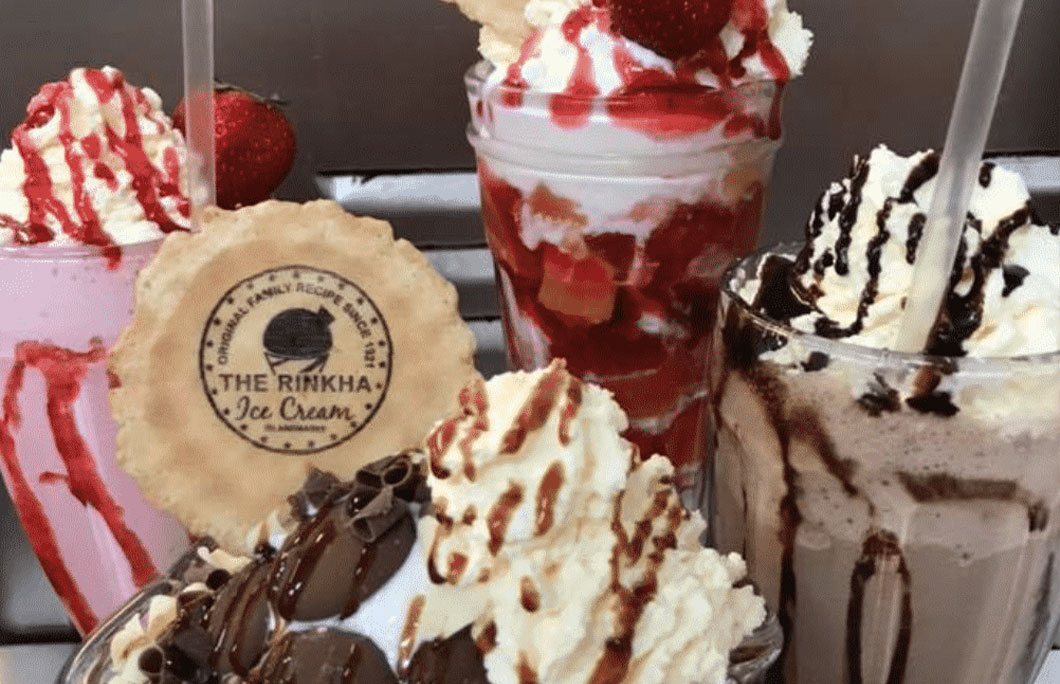 20. The Rinkha Ice Cream and Toys – Belfast
The Rinkha is a local, family-owned general shop, ice cream parlour and toy store that has been a part of Belfast life for more than 90 years. The delicious Northern Ireland ice cream is available all year-round with all the sauces, dips, coloured and chocolate sprinkles you could want.
It's a classic place that hasn't changed much since it opened and that's all part of its charm.
---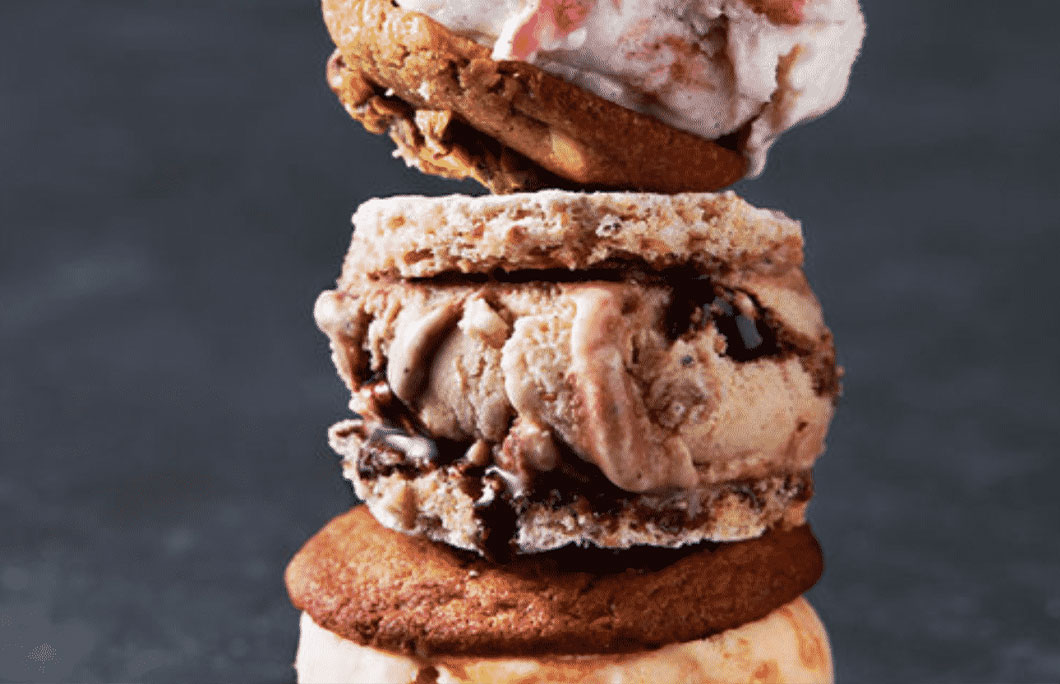 21. Ruby Violet – London
Ruby Violet creates small batch, handmade ice creams, sorbets and frozen delights. All the ice cream is still made in small batches in their parlour in Tufnell Park, North London, using seasonal fresh fruit, locally sourced where possible.
You can choose a scoop Tasting Menu of six flavours or go for a boozy shake with gelato and spirits. The flavours change daily so you can always expect something new, with creative combos.
How good does their Bergamot Marmalade Ripple or Kahlua Walnut Crunch sound?
---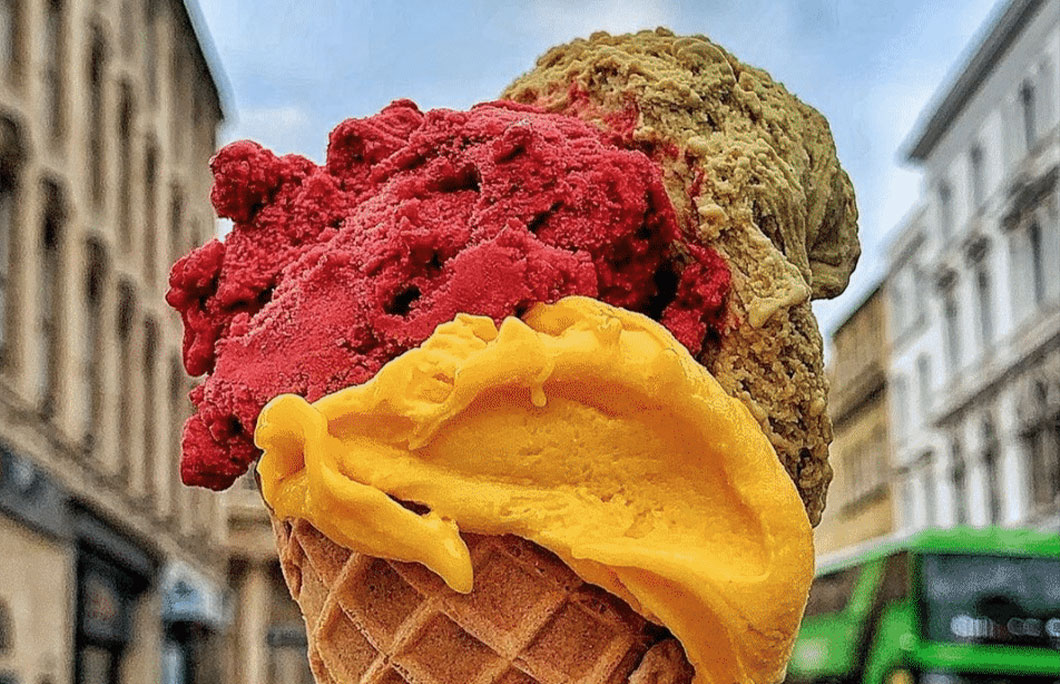 22. Swoon – Bath
Swoon starts off every ice cream batch with the quality of the raw ingredients. That could be milk from Somerset or pistachios that they source from Bronte in Sicily.
The second thing they take seriously is time, churning the ice cream as slowly as they can. This way. it maximises the flavour and creates a perfect texture. The ice cream here is super creamy and vibrantly colourful.
Walking around the streets of Bath with one of these in your hand is an absolute delight. What better way to spend an afternoon?
---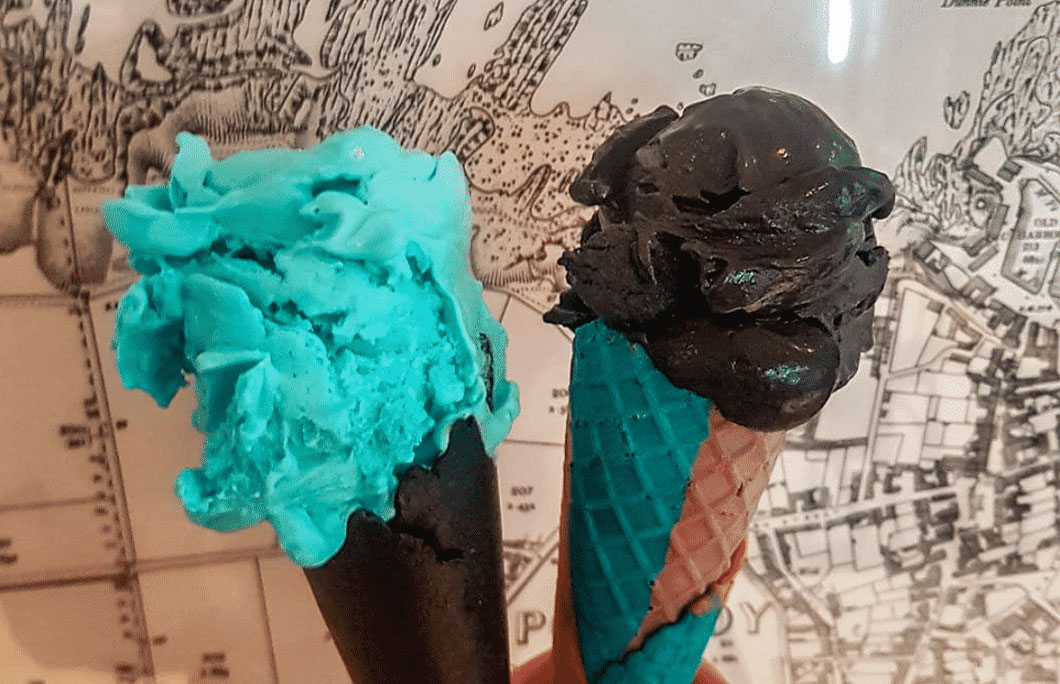 23. Portsoy Ice Cream – Banff
Portsoy Ice Cream are a super creative family run business. You'll find this spot in the picturesque harbour village of Portsoy in Aberdeenshire on the Moray Firth, Scotland.
The weather might get cold up here in the winter but that shouldn't stop you trying their absolutely delicious ice creams. Something this delicious deserves to be eaten all year-round, right?
As well as their ice creams (which constantly win awards at a national level) they have a wonderful selection of sorbets and artisan coffee.
---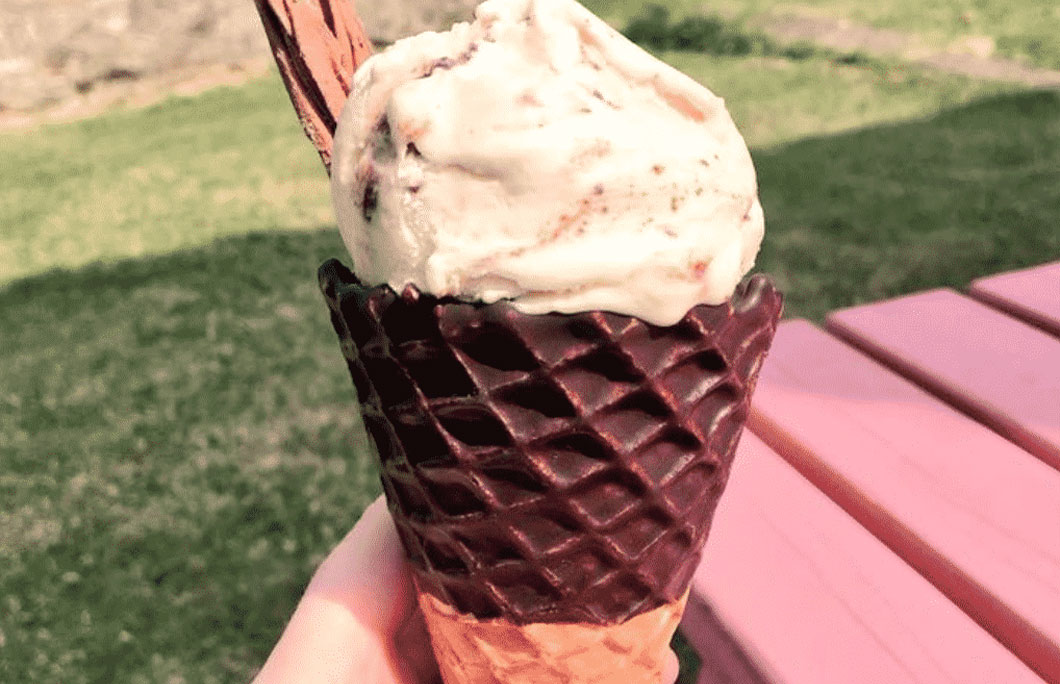 24. Our Cow Molly Dairy Ice Cream – Sheffield
This lovely farm is the perfect place for a day out when the sun shines. Located in a small village just outside the Peak District, the scenery is almost as breathtaking as the ice cream.
They make and sell the ice cream in the farm shop with all the milk and cream coming from their own heard of 80 cows. Grab a cone while you're there or take a larger tub with you to devour when you get home.
---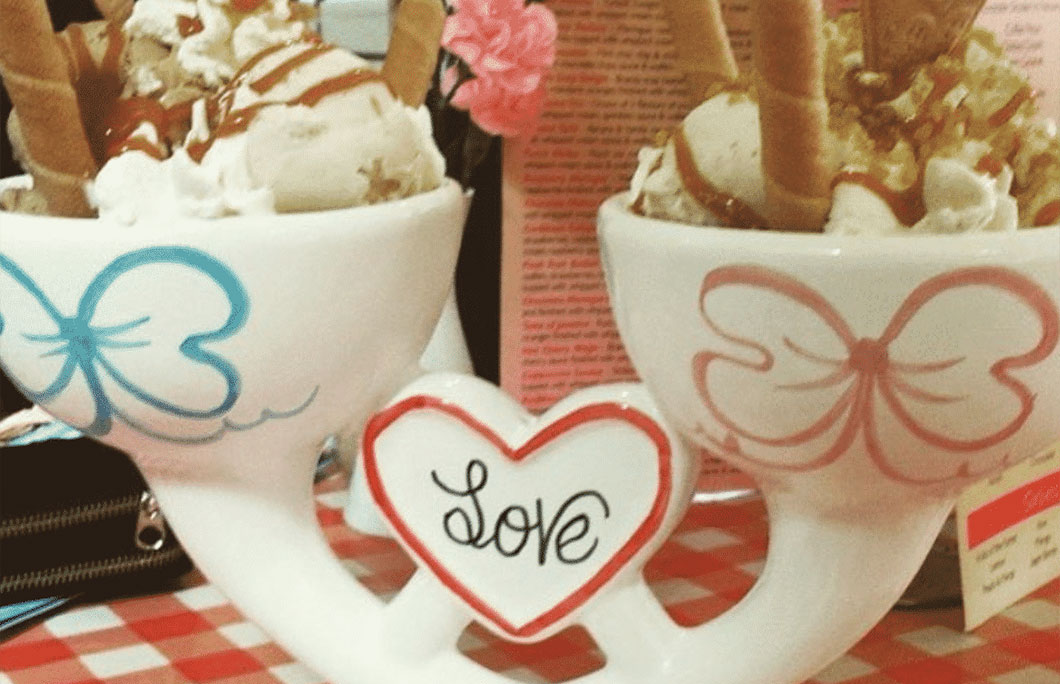 25. Blyton Ice Cream – Gainsborough
Blyton Ice Cream are still a family business that have been going strong for over 30 years. They serve up a remarkable 65 different flavours, many of which use the best quality Italian ingredients.
Flavours include Bakewell Tart or a tasty Clotted Cream.
Look out for a daily special in their shops which is always something to get excited about. Plus, they now sell wholesale too so you can take that magical taste home for a little after dinner treat.
---