The 25 Best Burgers In Germany
The simple hamburger is easily one of the tastiest creations in the world; juicy, meaty and always reliable, it's a relief for fellow greedy guts to know that German hamburgers are top class. It did originate in Hamburg, after all.
From the huge and monstrous burgers packed with toppings; street vendors cooking up simple patties right through to fine dining restaurants with their gourmet take on this American snack, we've come up with a list that has something for everybody.
All you need to do now is hit those beautiful Germany Auto-Bahn roads and start eating. Think of it as a road trip feast…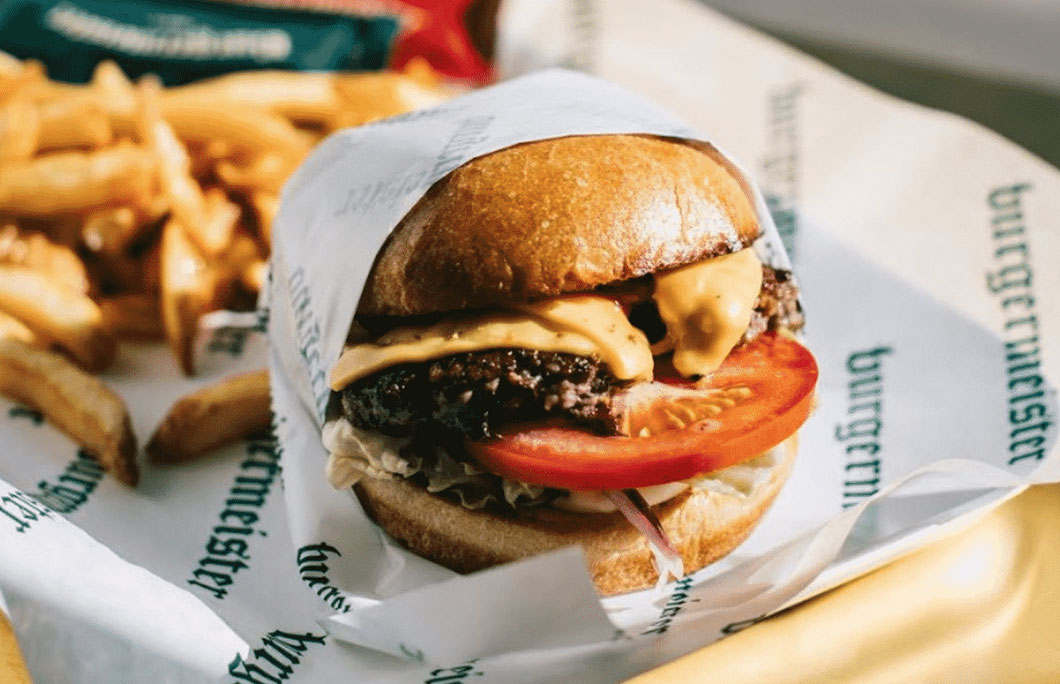 1. Burgermeister – Berlin
This iconic burger eaten on the go, simply in your hand as you wander around the city, is one of life's great joys. Why complicate it with extra toppings when the double cheeseburger with bacon is this close to perfection?
---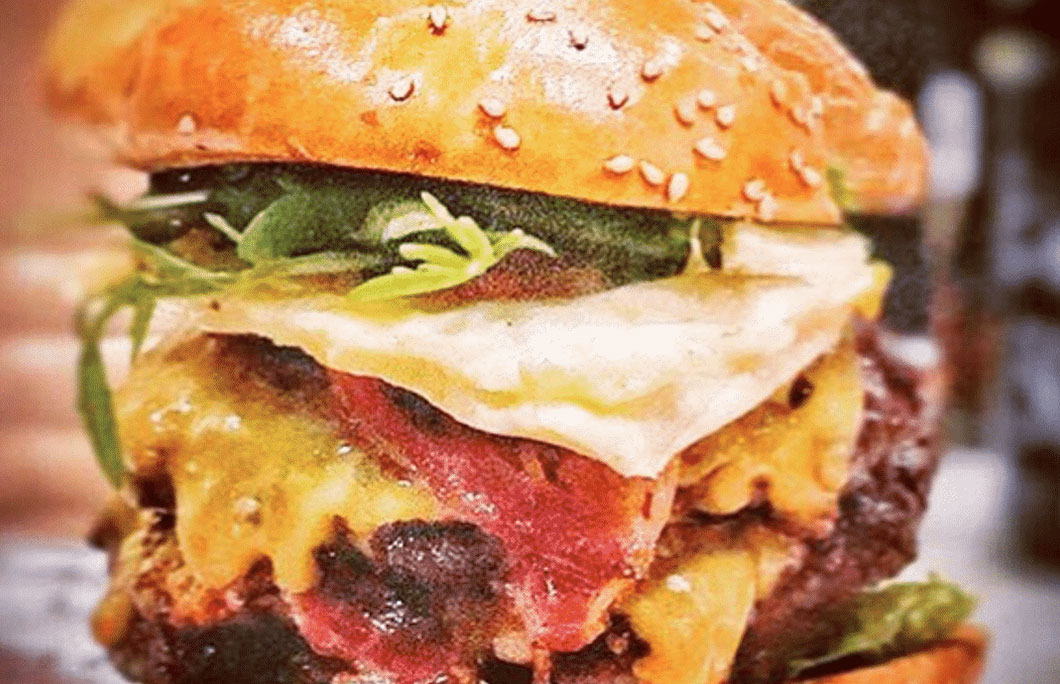 2. Der Fette Bulle – Frankfurt
Quite simply one of the best burgers in the country. Big, juicy and oozing with flavour, when you add in their home made fries and their delicious cocktails it's no wonder they have so many regulars who love the place. Superb.
---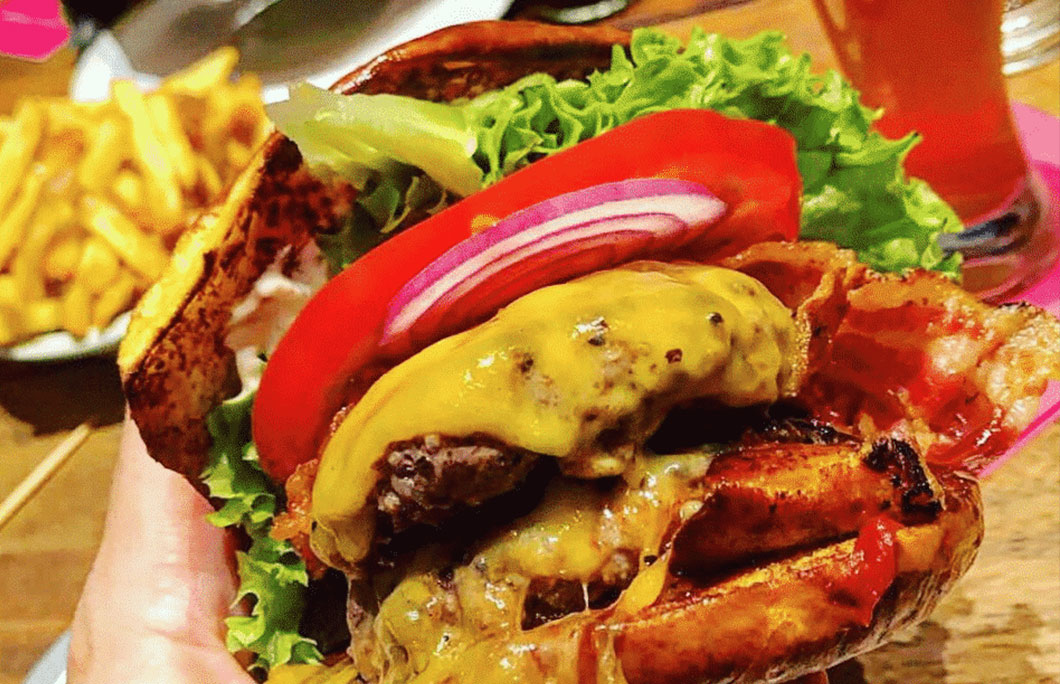 3. Burgerlich – Hamburg
With restaurants in both Hamburg and Dresden, they serve up the perfect sized burgers that are juicy and full of flavour. Wash them down with some good German beer and you'll soon see this is all you need in life.
---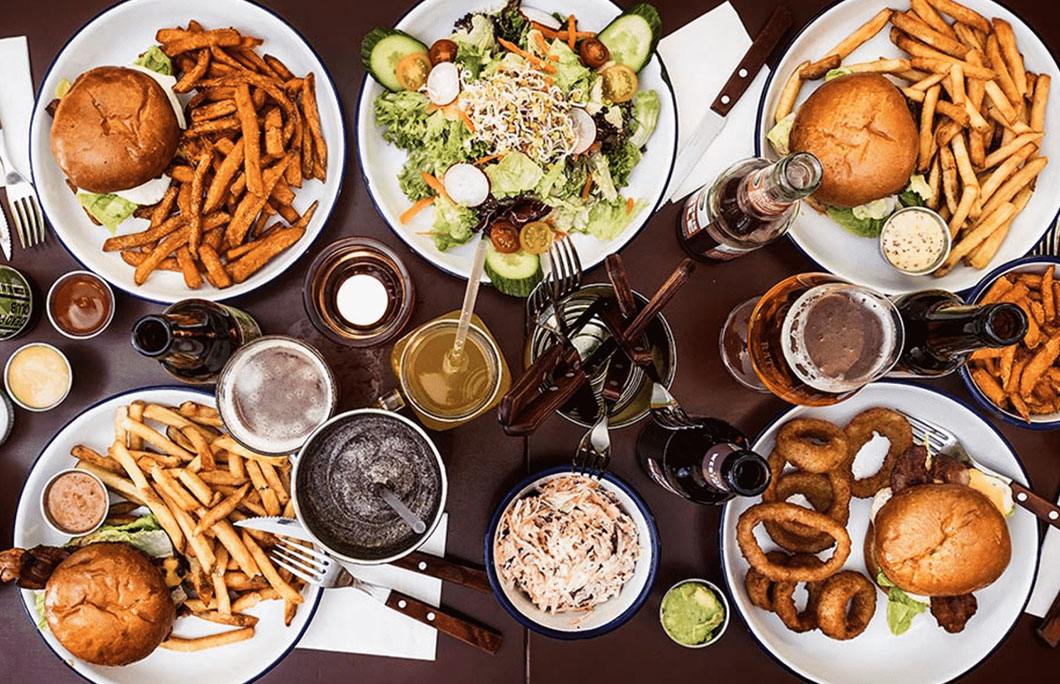 4. Otto's Burger – Hamburg
Otto's Burger is wildly popular with the locals and it's not hard to see how. The huge portions, freshly cooked burgers and huge variety in the menu means there's something for everybody here.
---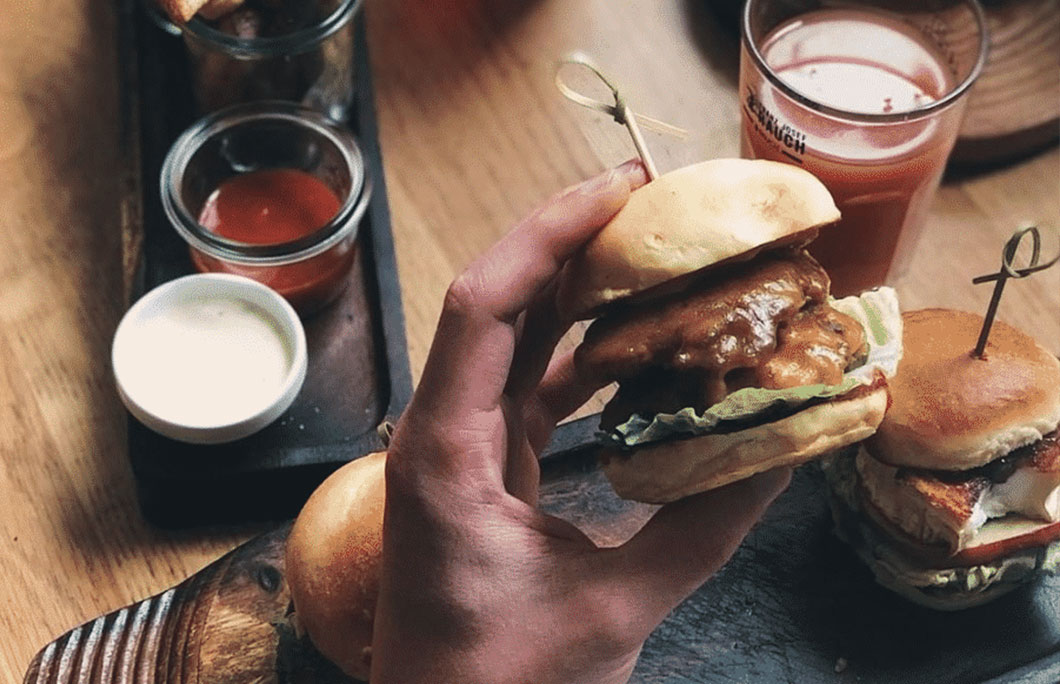 5. Der Kleine Flo – Munich
Ever feel like one big burger is just too much of the same thing and that sometimes you'd like a little variety? Well, this is the spot for you. Der Kleine Flo do small sliders that allow you to mix and match several delicious burgers.
Which ones to pick? That is the only tough question.
---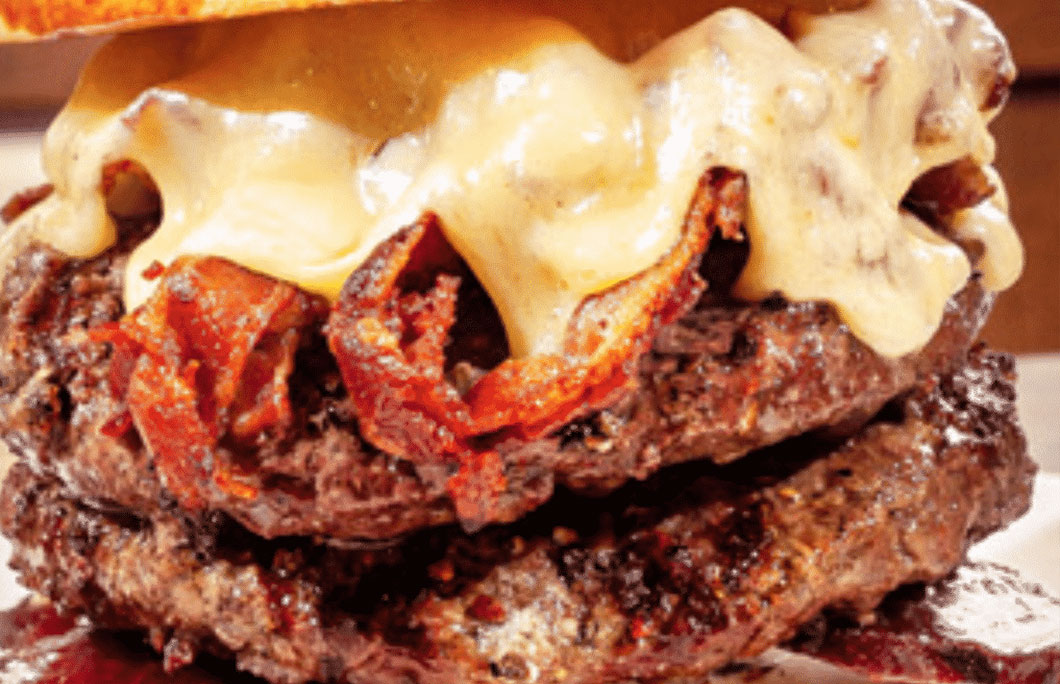 6. Die Fette Kuh – Koln
Die Feiterally translates as "the fat cow" which is exactly what these burgers are. Fat, plump and utterly delicious. They try to make everything fresh and in-house, apart from a few branded condiments – 'cos you need a bit of proper ketchup and mustard in your life.
---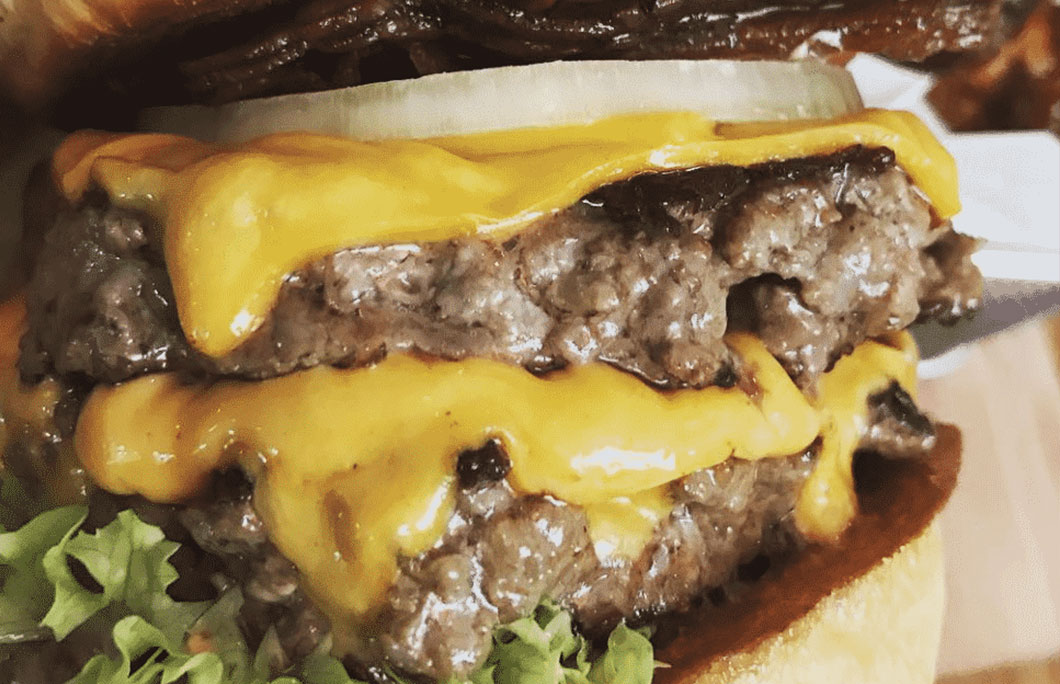 7. Burger House – Munich
As Burger House now has locations all across the city, they're able to be completely uniform in their quality and can source the very best ingredients. The result is perfection, no matter which of their venues you visit.
---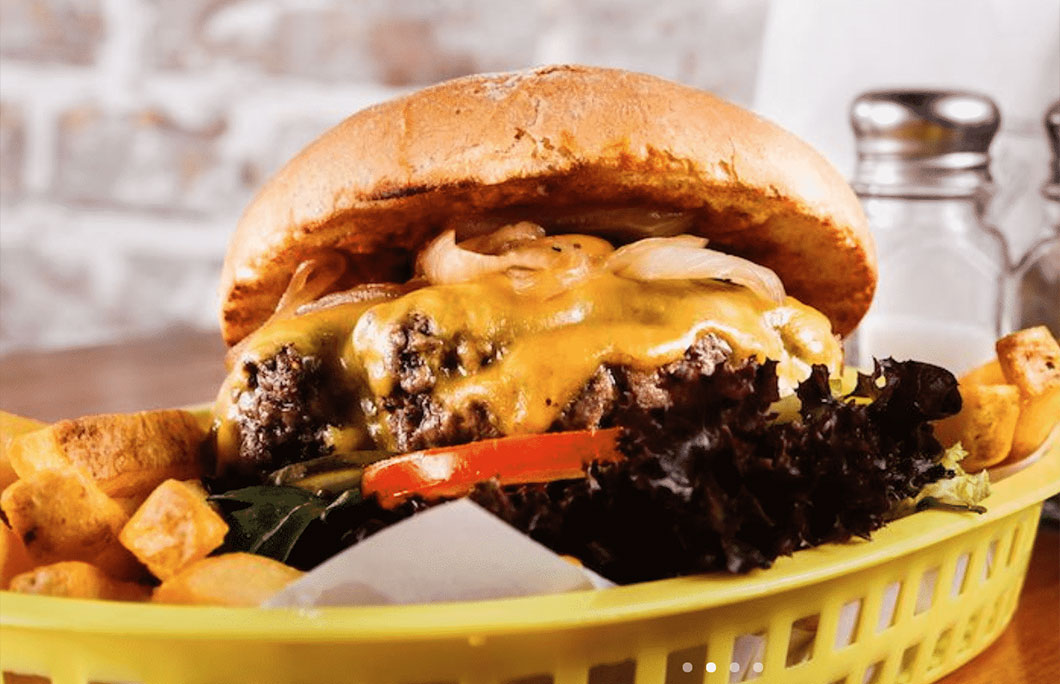 8. Rembrandt Burger – Berlin
Super quality burgers and a great selection of beers make this the perfect place to start a night out. The portions are big, with the baskets coming loaded with fries so do make sure to come with an appetite.
---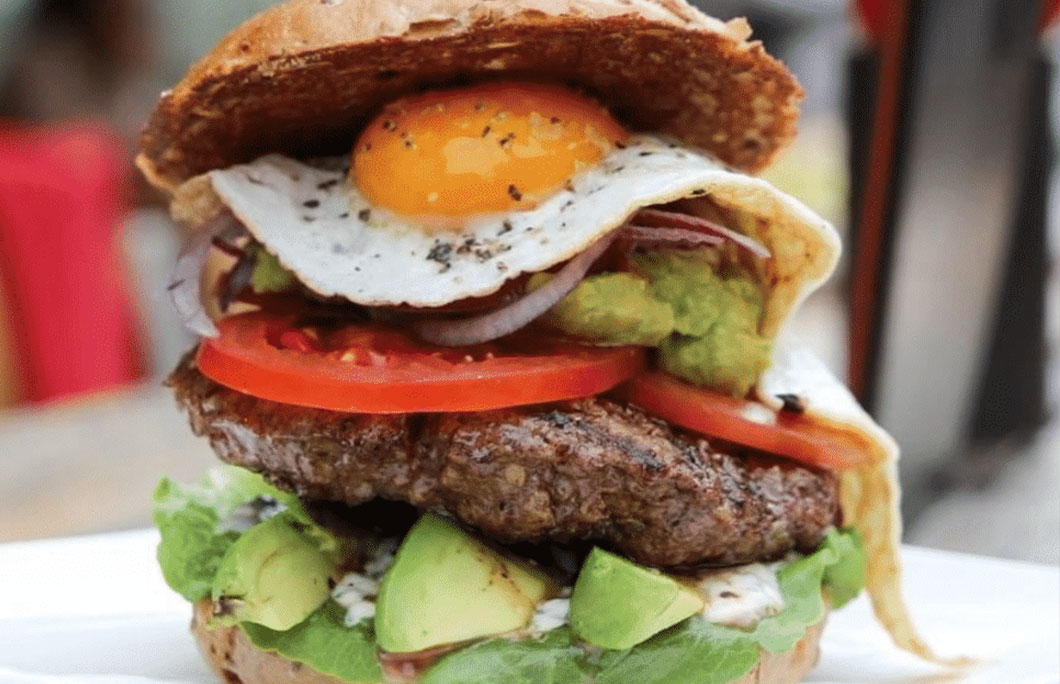 9. Freddy Schilling – Die Hamburger Manufaktur – Cologne
Freddy Schilling was one of the great German burger pioneers, inspiring these fresh homemade burgers in two locations in Cologne. The toppings are piled high and bursting full of flavour. The only tricky part is fitting it all in your mouth in one go!
---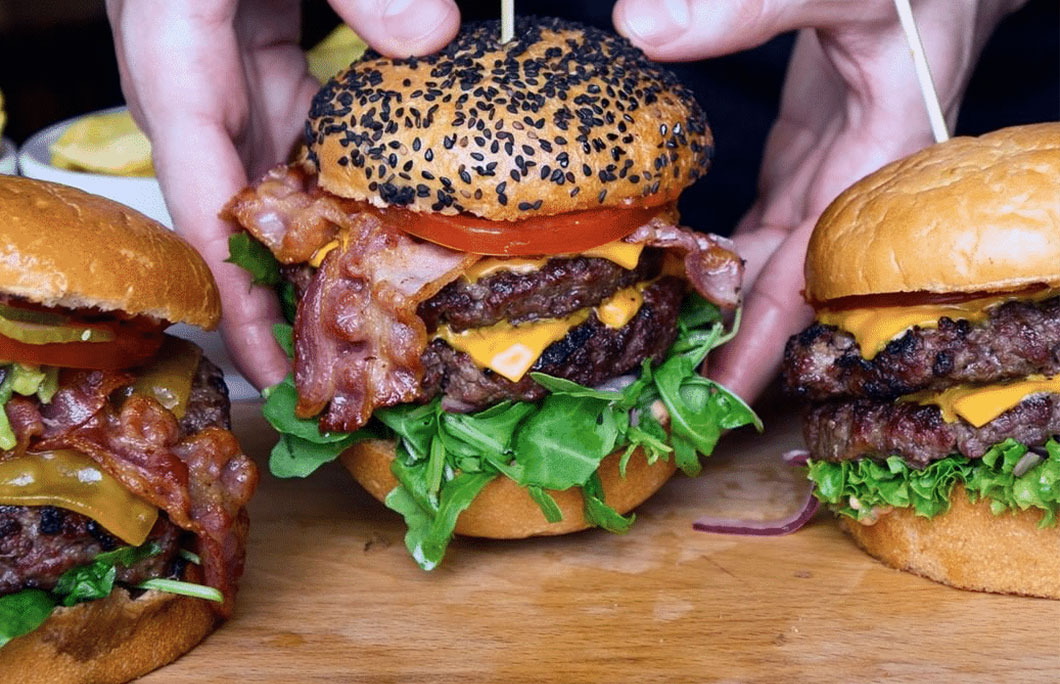 10. Ruff's Burger – Munich
Ruff's is huge on portion size and one for those who love struggling – and succeeding – to get the whole burger into their mouth. Their focus on quality ingredients leaves the burger tasting spellbinding.
---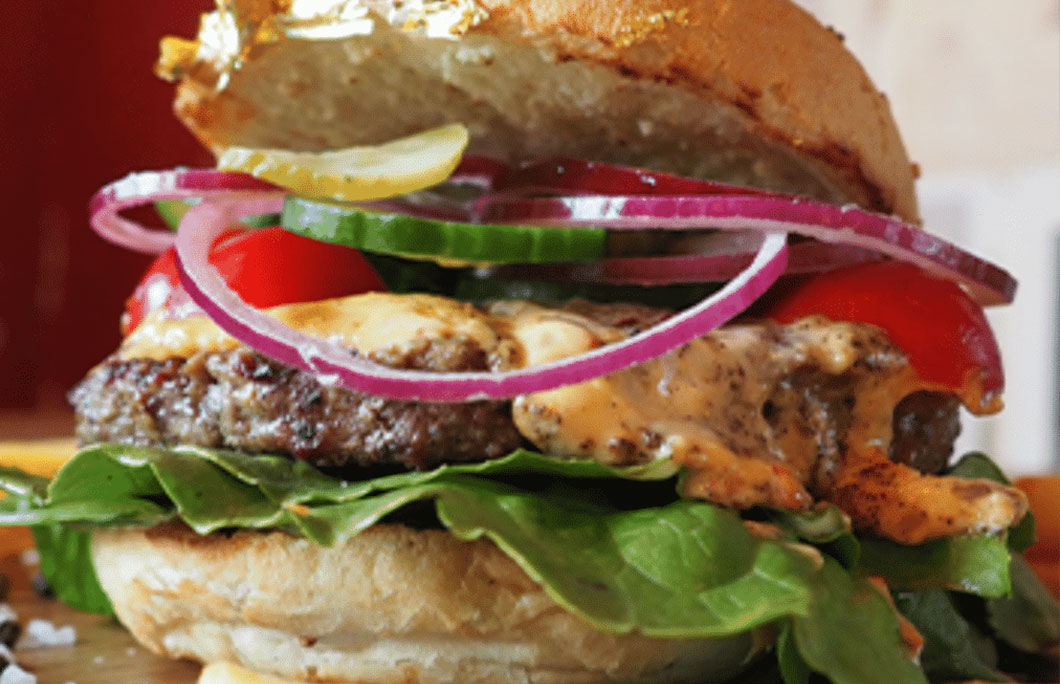 11. Triple B – Beef Burger Brothers – Stuttgart
Beef Burger Brothers are masters of big proper portions of beef which is ground fresh at all times. As well as the burgers themselves being big, they come with an enormous side of fries so save this one up until you are super hungry. A casual style burger joint with a friendly atmosphere.
---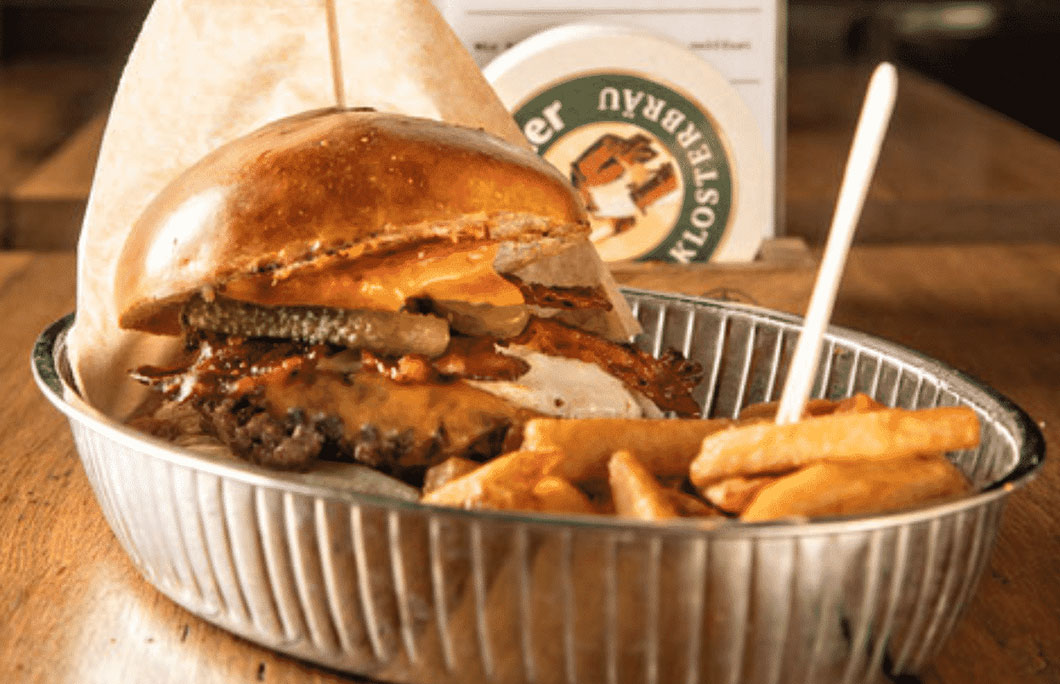 12. Fräulein Herborths – Cologne
These talented ladies are making burgers with lots of love and serving them with some delicious beers. As they say themselves though, there are a huge selection of burgers for both men and women. Sure doesn't everyone love burgers?
A fun and lively place to hang out and get some food on the go.
---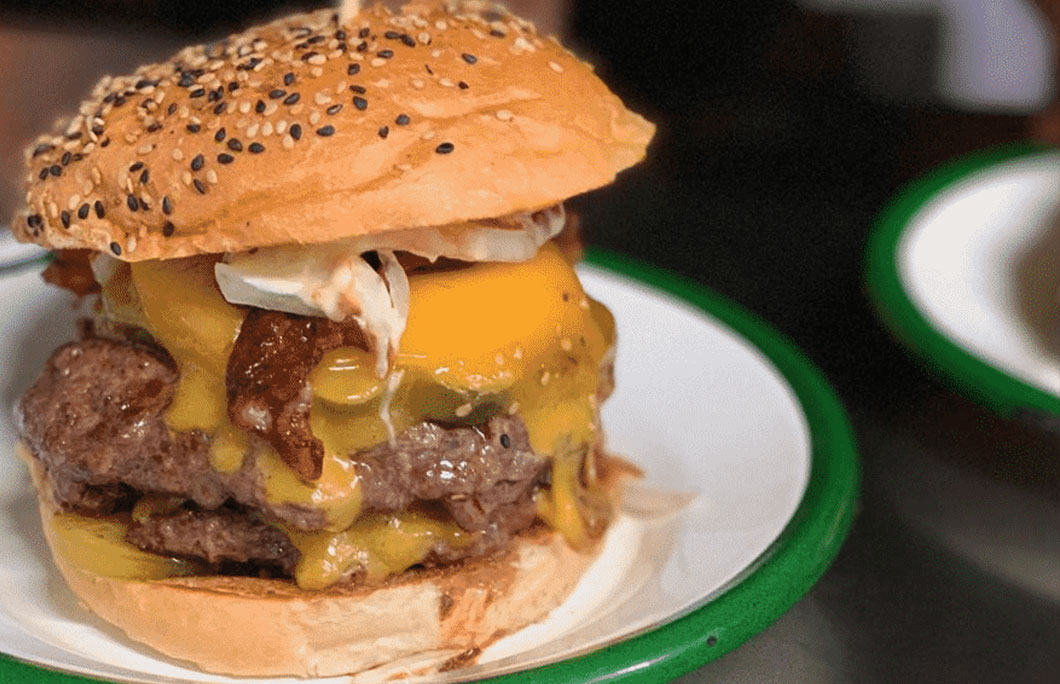 13. Burgeramt – Berlin
Burgeramt has been going strong since they opened in 2008, with a focus on three key areas which are burgers, beers and beats. When you have a combination like that there really isn't much more you need in life. It's the simple joys, and you'll find them all here.
---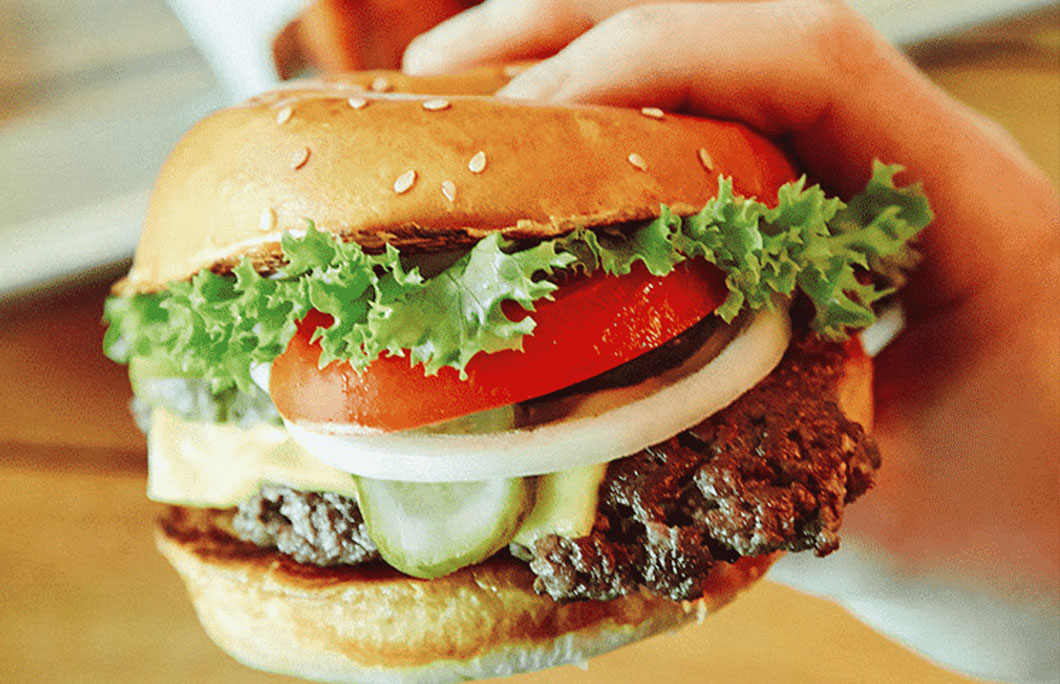 14. Jamy's Burger – Frankfurt
It's all about the philosophy of sourcing the very best ingredients here and they pride themselves on it. The end result is a wonderfully fresh, non-greasy burger that quite simply melts in your mouth as you eat it. One to be enjoyed with friends.
---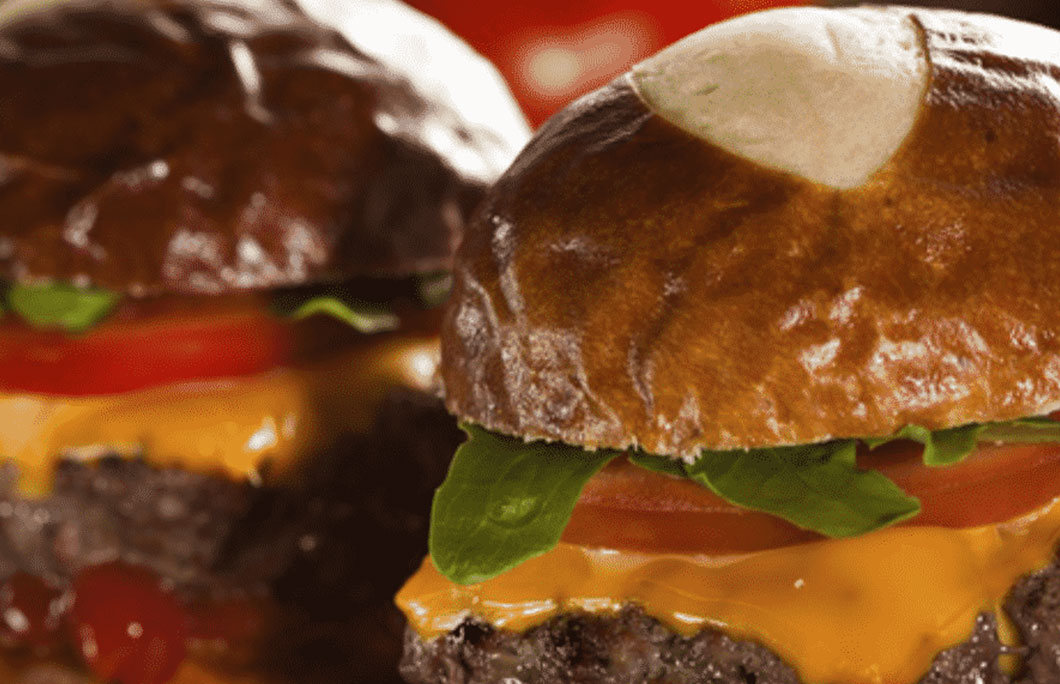 15. M.C.Mueller – Munich
As they say themselves, they have been "Munich's first premium burger bar since 2006", so you know anywhere serving burgers for that long is going to be something special. Throw in some great cocktails and beers and this is a match made in heaven.
---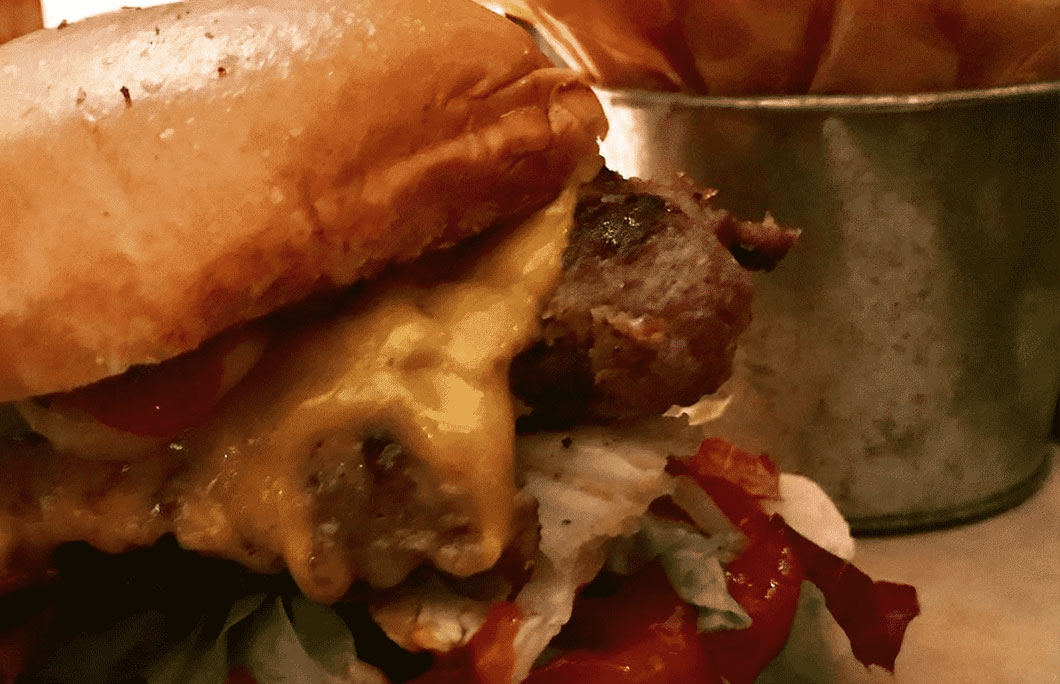 16. Hirsch & Eber – Berlin
This restaurant is well known for serving all kinds of grilled meats, from steak to sausages and pork. They do a great brunch menu (one of the best in the city) but it is the burger (especially some of their burger specials) that you should be coming here for. World class cooking.
---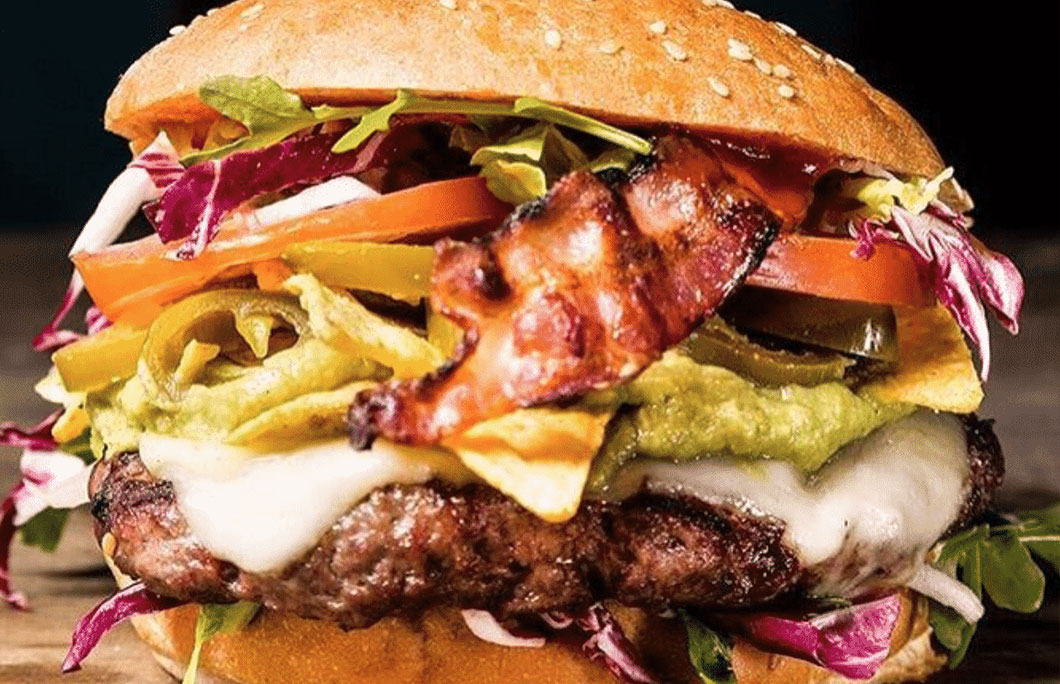 17. Hamburgerei EINS – Munich
With two locations in the city (very simply called "one" and "two"), it's all about the inventiveness of the menu and toppings here. They do great sweet potato fries and the toppings are piled high, yet still the perfect size to wedge into your mouth and eat on the go.
---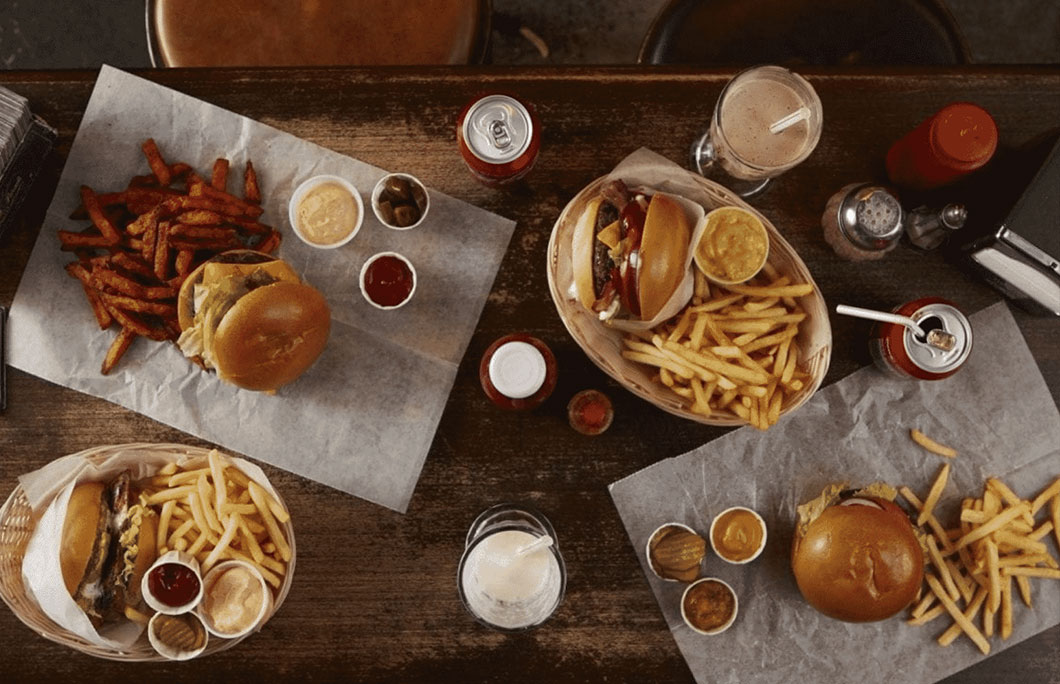 18. Tommis Burger Joint – Berlin
Tommis Burger Joint is a small chain with restaurants in six countries. They keep things super simple and place a big emphasis on great music and atmosphere. The no nonsense combination of fantastic beef, fresh vegetables, the right mix of condiments, sandwiched in a freshly baked bun is what makes the perfect burger here.
---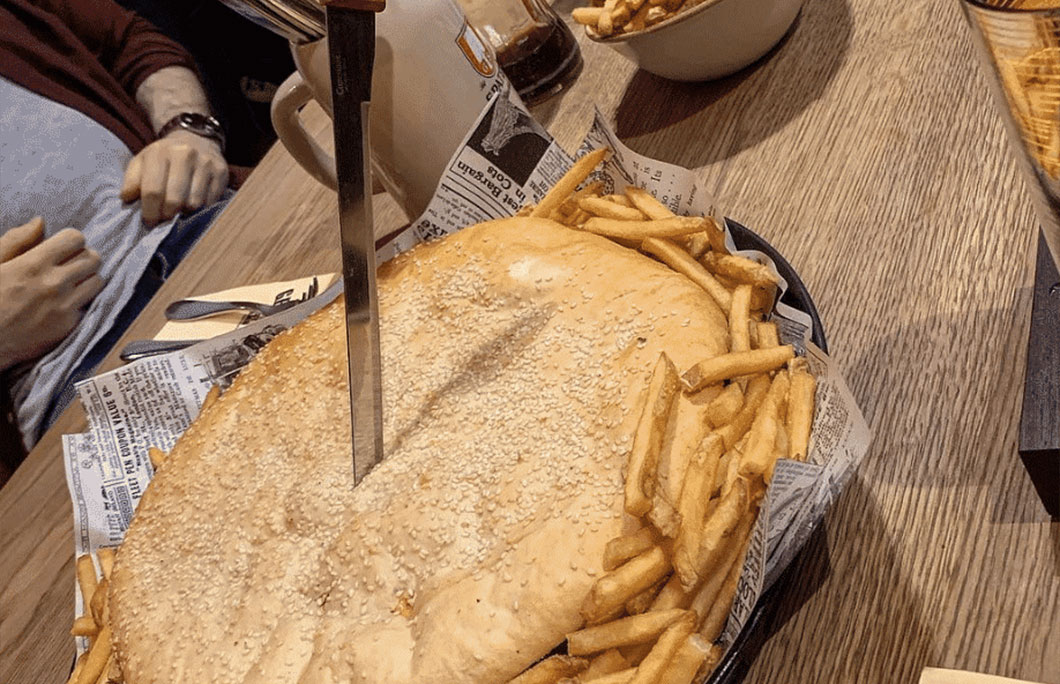 19. Germar's Best Burger & Pizza – Schwabmünchen
You'll find a selection of amazingly unique burgers including some serious eating challenges at this chilled out restaurant. The giant burger below is made for sharing and carved at the table. The perfect conversation starter and a wonderful place to come with a large group of you for some fun.
---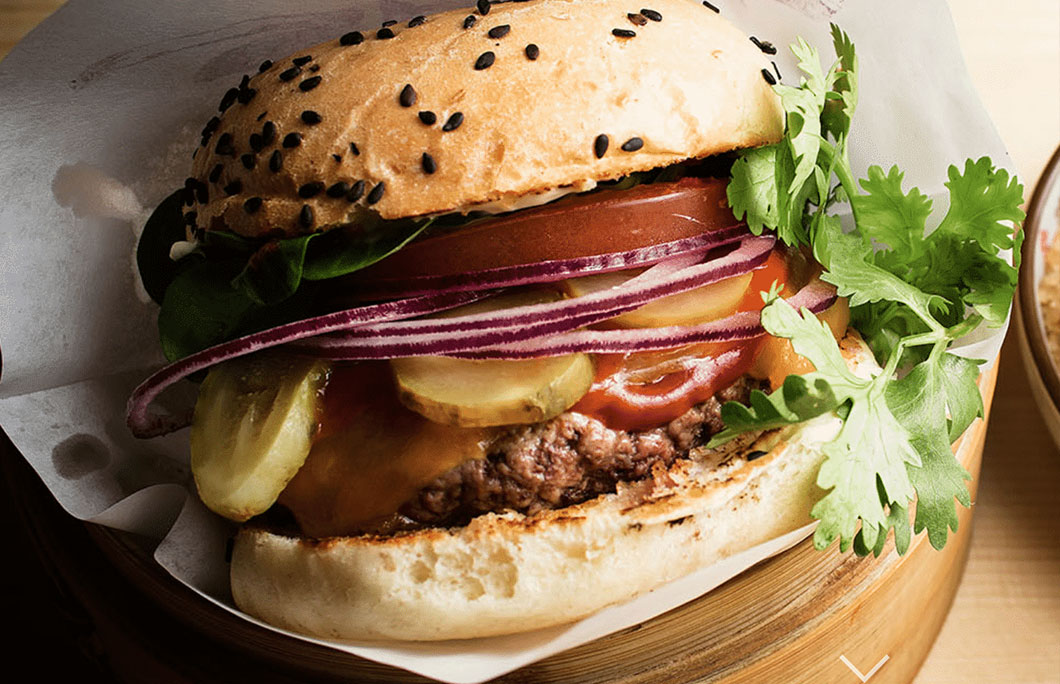 20. Shiso Burger – Berlin
Want the best of both worlds? In this wonderfully unique Berlin restaurant that is exactly what they do with subtle flavours and wagyu beef that makes the experience even more special. Burgers and Asian food combine for a flavour overload.
A restaurant that has to be tried to be believed for their wonderfully inventive cooking.
---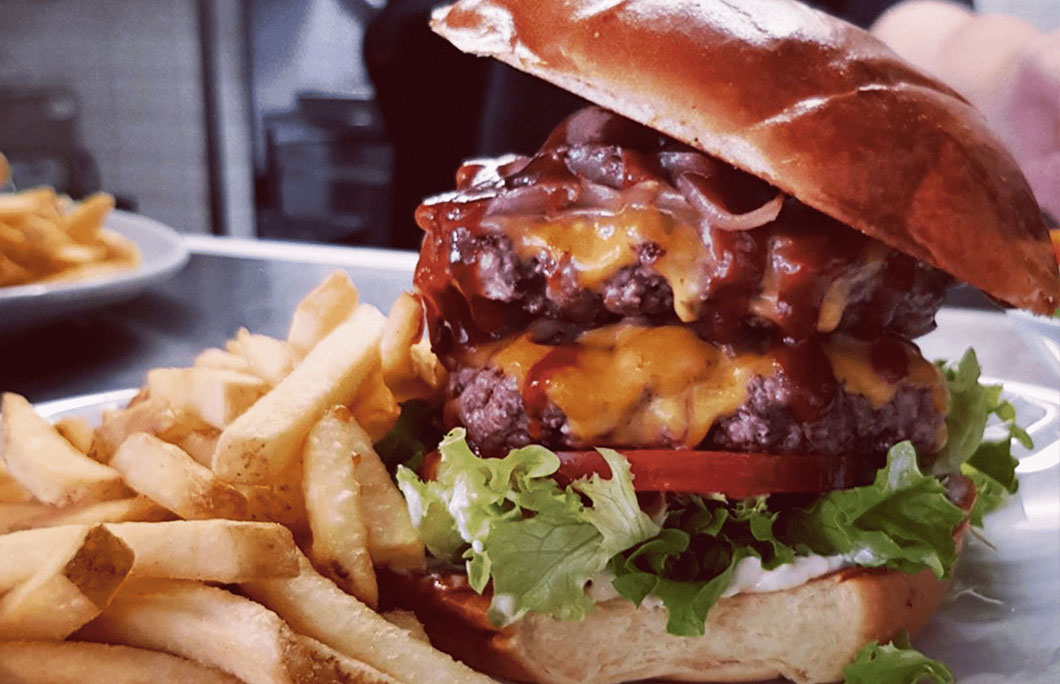 21. Bucks Burgers – Hamburg
Not only do they serve some of the best burgers in the city (try the double beef burger if you are able for a real feast), they also do wonderful milkshakes. You're in for a serious treat here. Soft, fresh buns and tender beef come loaded with premium toppings.
---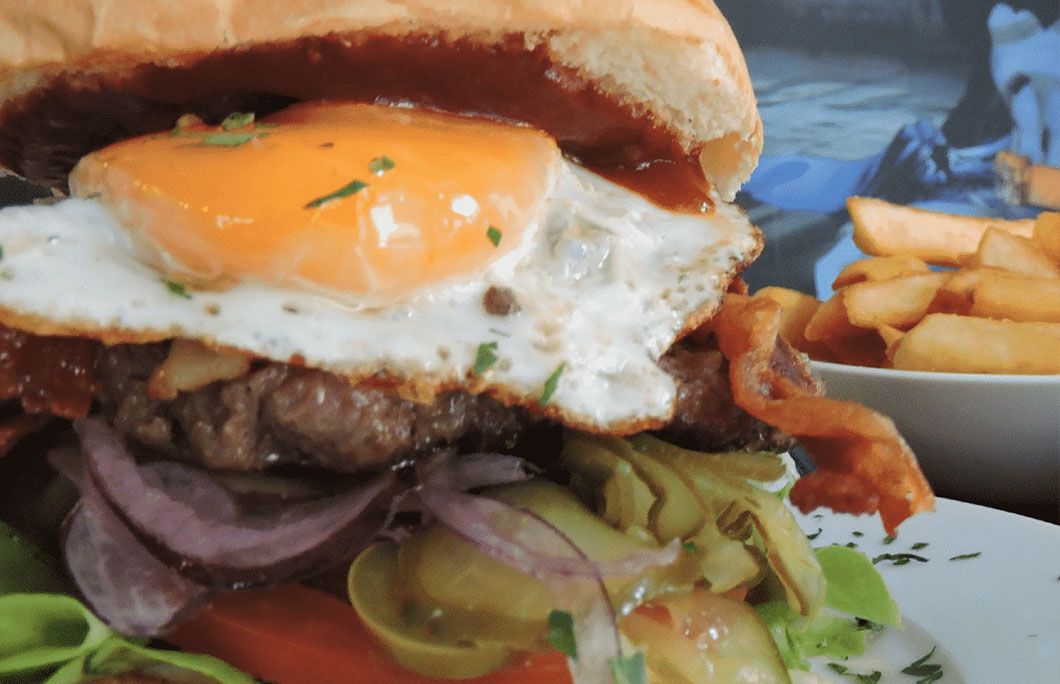 22. Heroes Premium Burgers – Frankfurt
A fun place to come and eat with a mixture of great service, comic books on the walls, a large selection of tasty beers and best of all, burgers full of originality and big taste. You'll quickly be a lifetime fan. The burgers are stacked high with droolworthy toppings and the fries nice and crispy.
---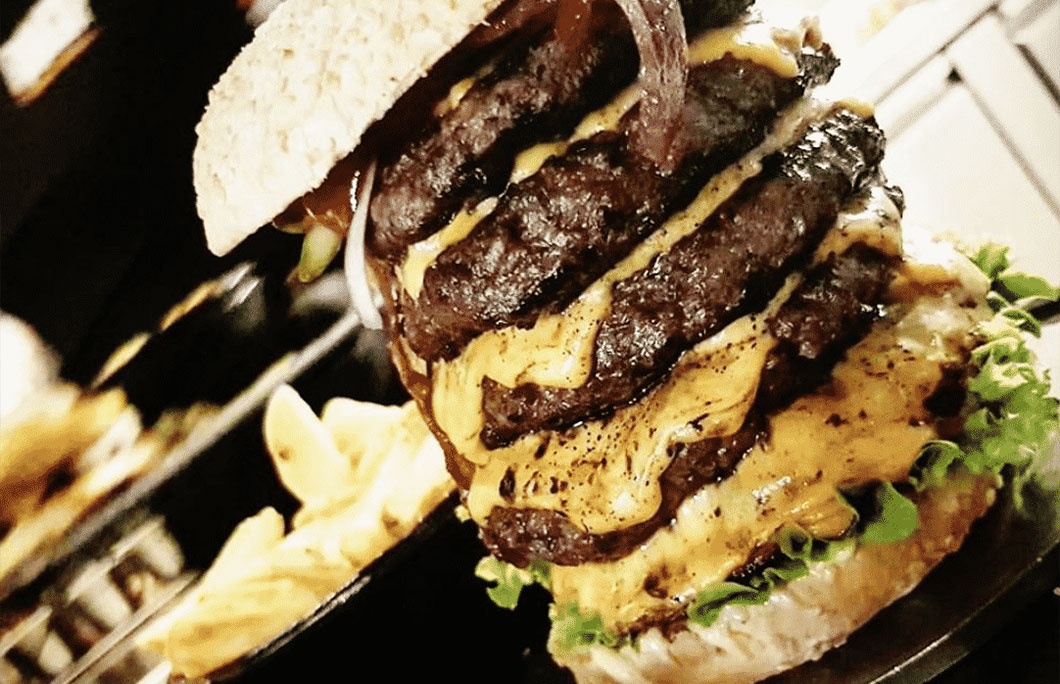 23. Dulf's Burger – Hamburg
Dulf's Burger mixes the meat themselves daily, as well as baking their own buns. Their whole philosophy is about making as much of it as possible in house. The end result? A burger that tastes wonderfully fresh and which you could eat every single day for the rest of you life.
---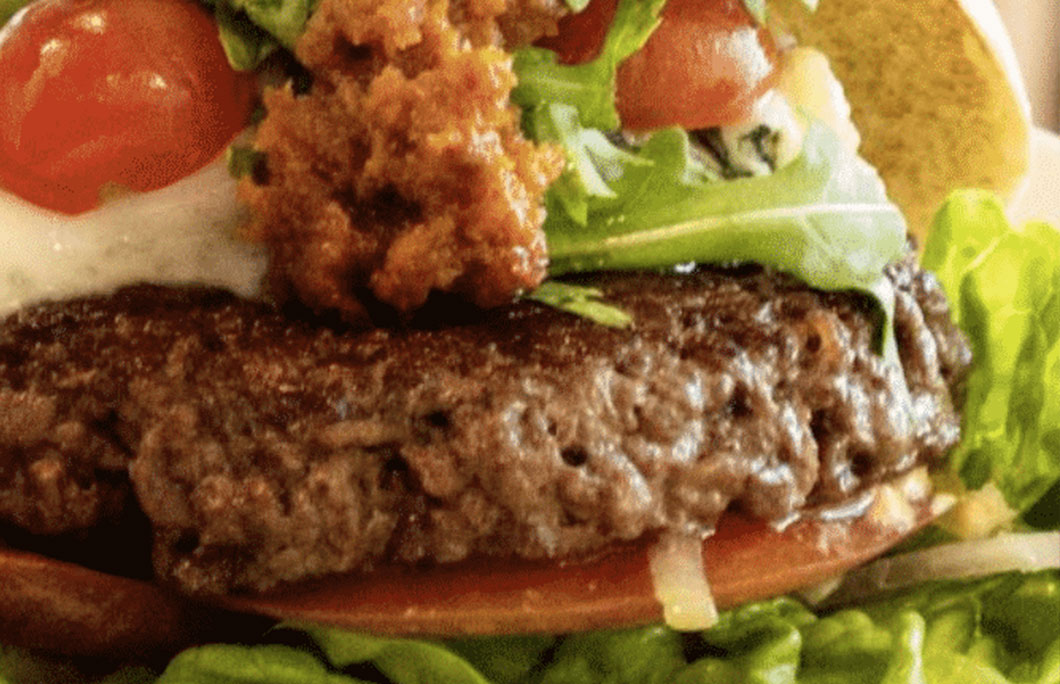 24. Flo Steak & Burger – Stuttgart
As the name suggests they specialise in both steaks and burgers, although they do have a range of salads and some other dishes for non-meat lovers. Take our advice though and go for the burger, which is plump and full of flavour.
---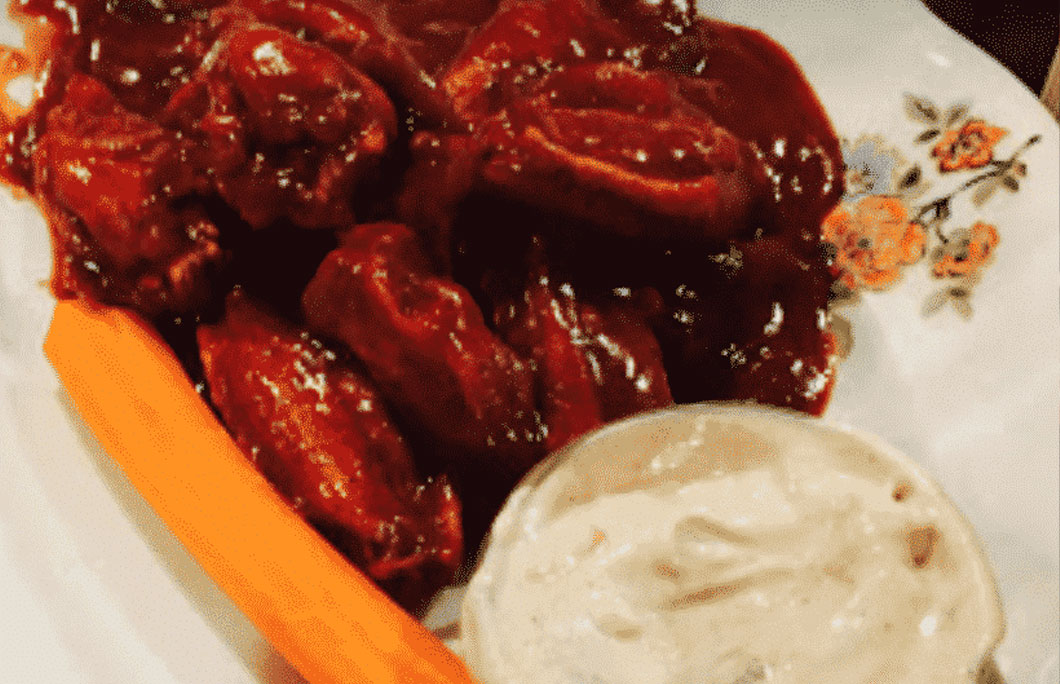 25. The Bird – Berlin
The Bird is a New York-style bar and steakhouse where they say that the secret is that they grind their meat in house every single day so as everything is as fresh as possible. Big, thick patties that are super juicy with toppings to die for.
---