The Things You Should Know About Cancun
This idyllic beach resort is located in southeast Mexico on the northeast coast of Yucatan. Cancun is best known for its blockbuster beaches, high-rise hotels and endless days of sunshine, but there's more to this city than all-inclusive resorts. How much do you know about Mexico's best-loved sun and sand destination? From parrotfish coral sand to the world's second-largest barrier reef, here are a few interesting facts about Cancun that might surprise you.
If you are planning a trip to Cancun, Here are 7 interesting facts about Cancun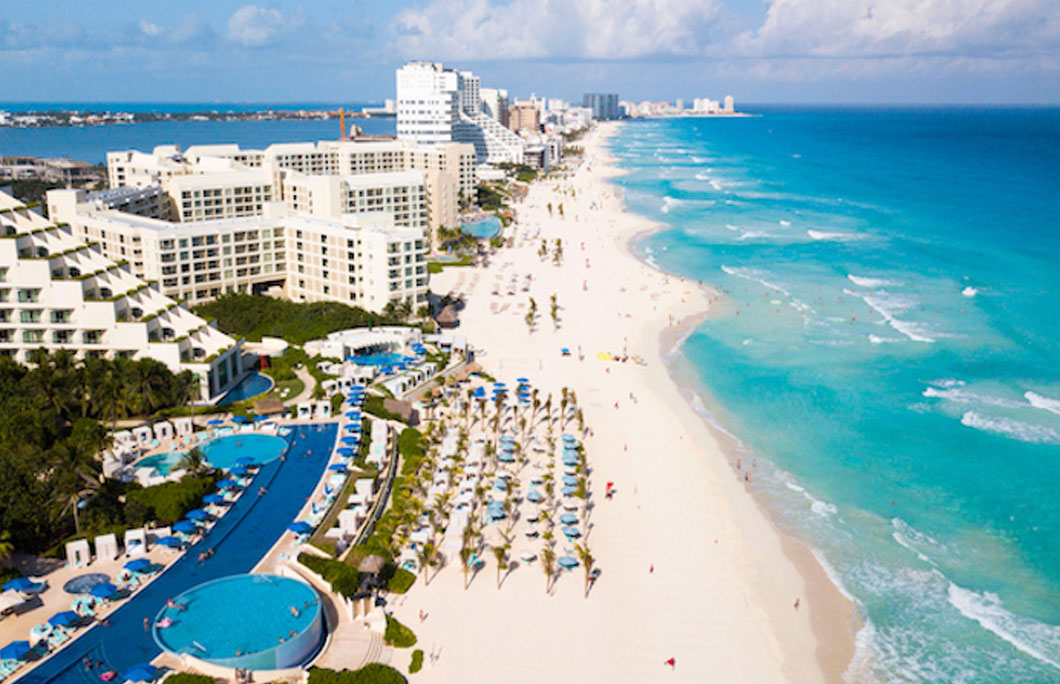 1. Cancun accounts for a staggering percentage of Mexico's GDP
Cancun accounts for almost a quarter of Mexico's total GDP. It also sees the highest number of tourists pass through its airport in the whole of Mexico.
In fact, according to the World Tourism and Travel Council, Cancun is the most tourist-dependent city in the world. Tourism accounts for half of the Mexican Caribbean's GDP.
---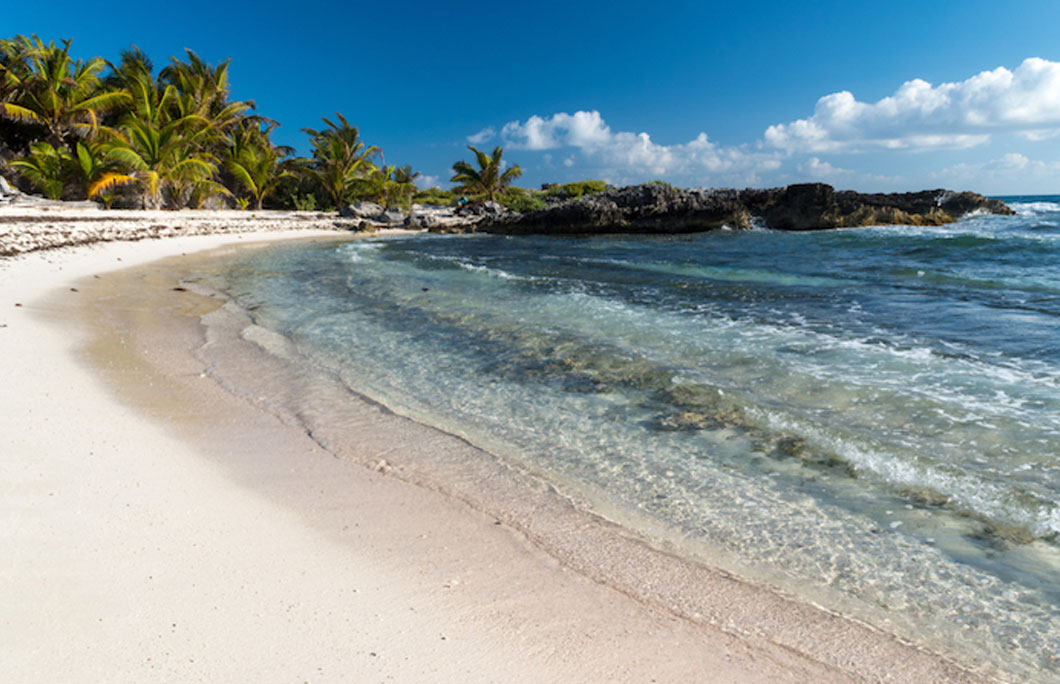 2. Cancun is home to Mexico's easternmost point
The Isla Mujeres, located 8.1 miles (13 km) off the coast of Cancun, is the most easterly point in the whole of Mexico. It's the first place to see the sunrise each morning.
Famed for its calm crystal clear waters, white sandy stretches and friendly locals, the island has a long history too. Dating back over 1,500 years, it was once revered by the Mayans as the holy sanctuary for the Goddess Ixchel, the goddess of the moon, happiness, medicine and fertility. Francisco Fernandez de Cordoba 'discovered' the island in 1517.
---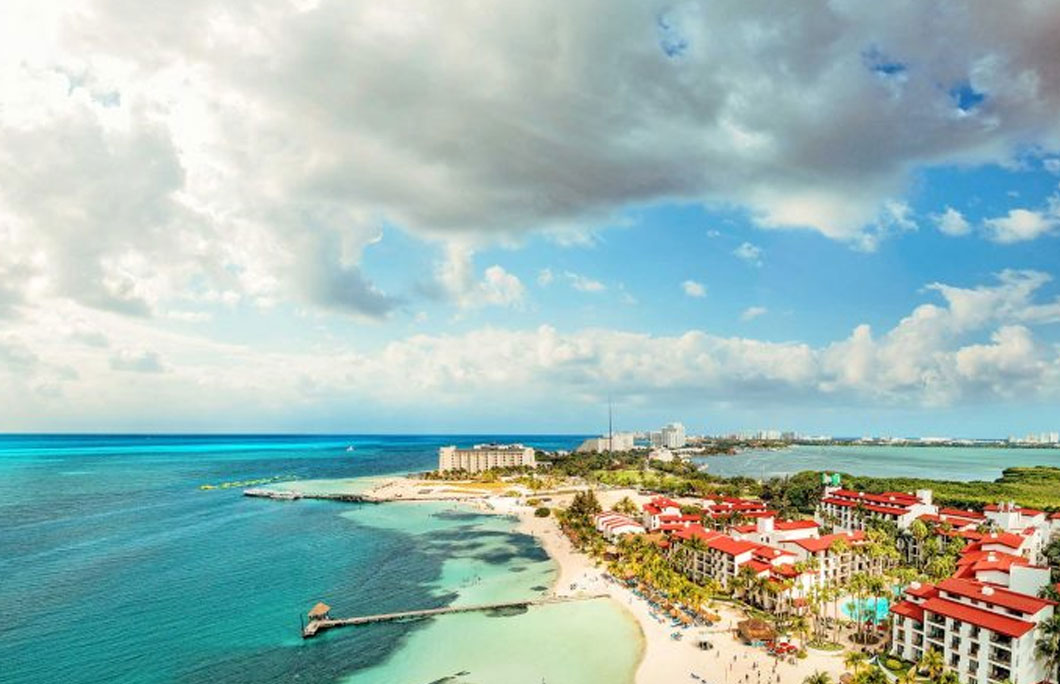 3. Cancun is a young city
The Mexican government only created Cancun five decades ago. In early 1970, when works began, the area only had three inhabitants – all caretakers of a coconut plantation. It was virtually uninhabited, though some 117 people did live in neighbouring Puerto Juarez, a small fishing village and military base. Investors were reluctant to invest in the unknown area, so the Mexican government actually financed the first nine hotels. Today, the city is home to close to 750,000 people and over 30,000 hotel rooms.
Best All-Inclusive Hotels in Cancun Royal Resorts
---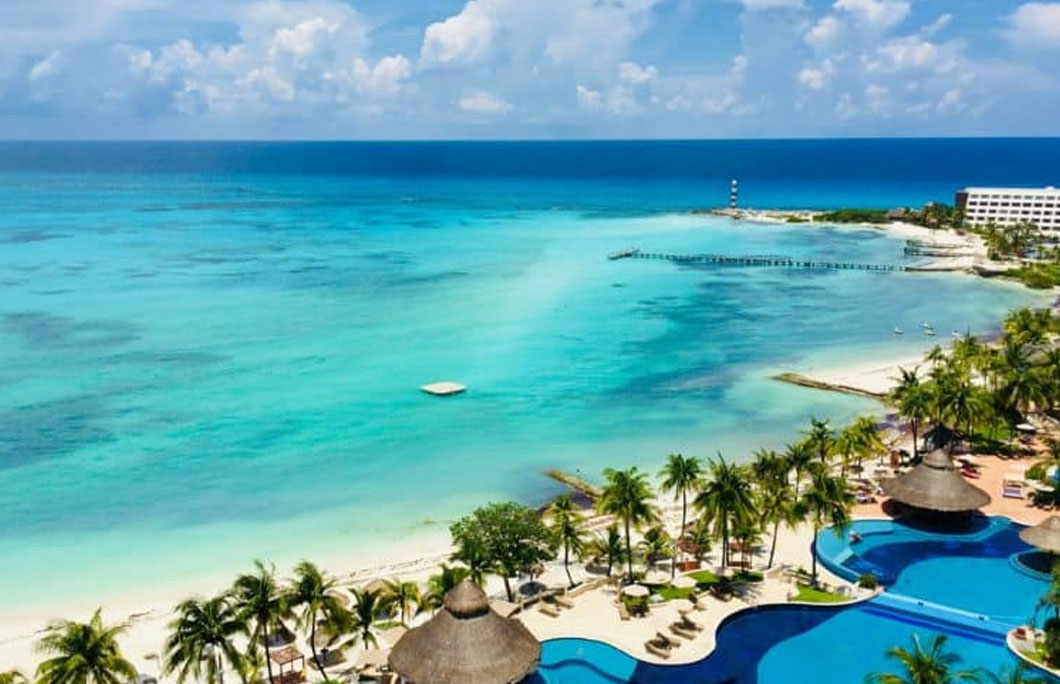 image: Grand Fiesta Americana Coral Beach Cancun/Facebook
4. Most of Cancun's beaches are made from crushed coral
Cancun is renowned for its vast white sandy stretches, but 70% of the sandy beaches here are actually tiny fragments of coral defecated by the Parrotfish. Apparently, a single parrotfish can produce 100 kg of white san a year.
Between 2009 and 2010 Cancun underwent a major restoration project that involved adding 1.3 billion gallons of white sand to the coastline for a princely sum of $70 million.
---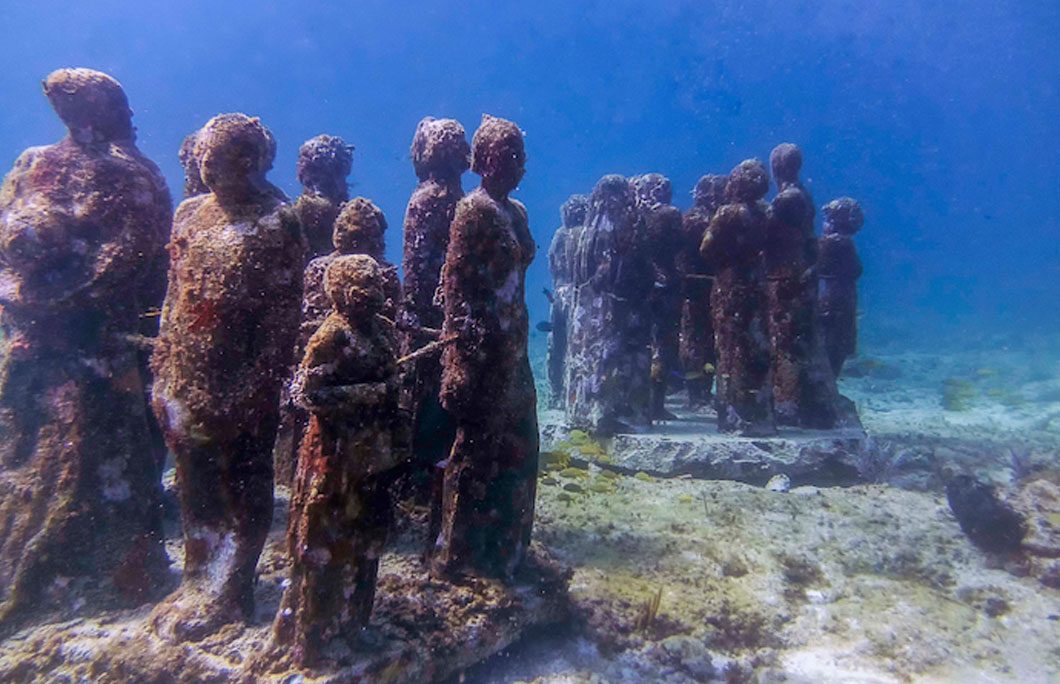 5. You can visit an underwater museum in Cancun
Cancun is also home to one of the world's only underwater museums. The Underwater Museum (MUSA) or Museo Subacuatico de Arte is an innovative project designed in 2008 to counteract the effects of climate change on local oceans and reef systems. It's home to over 500 lifesize sculptures, mostly created by the British sculptor Jason deCaires Taylor and five Mexican sculptors. It boasts three different galleries submerged 3-6 metres deep in the Cancun National Marine Park. As the corals and marine life wind their away around the sculptures, the art gradually changes.
---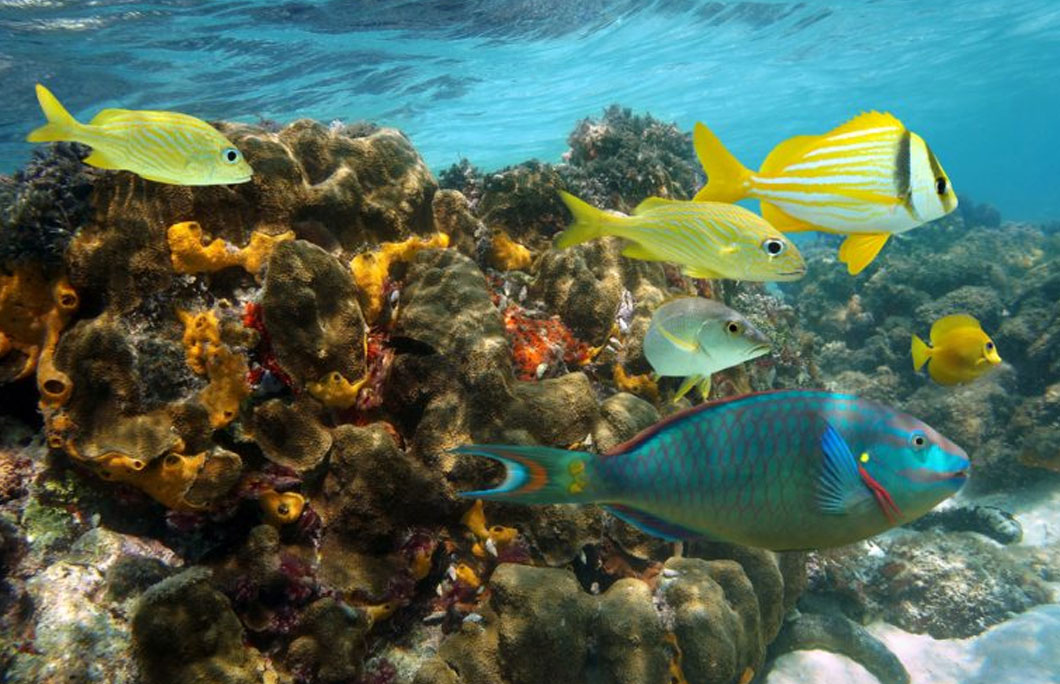 6. Cancun is home to the second-largest reef system in the world
The Mesoamerican Barrier Reef System is second only to the Great Barrier Reef in size. The 700 miles (1.12 km) reef system stretches from the tip of the Yucatan Peninsula down through the Honduran Bay Islands, touching the coasts of Mexico, Belize, Guatemala and Honduras. It's brimming with dazzling arrays of different types of coral, hundreds of fish species, marine turtles, and sharks. On dry land, mangroves provide habitat for fish and shorebirds, while protecting coastal areas from hurricanes and strong storms.
---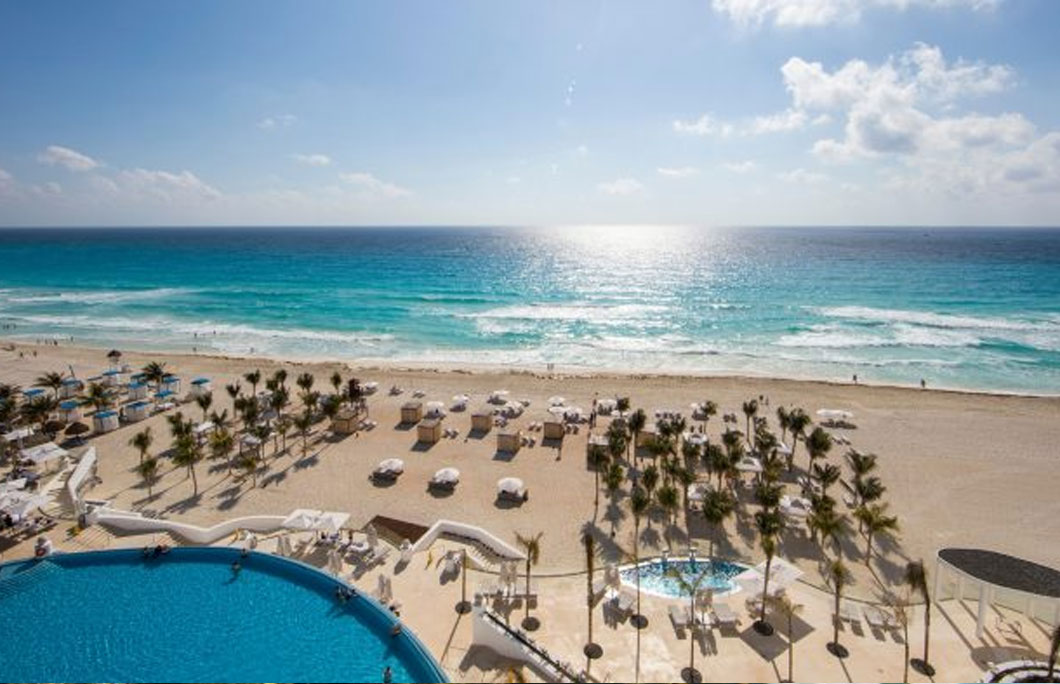 7. Cancun's Hotel Zone looks like the number 7
Hugging the Caribbean Sea on one side and the Nichupte Lagoon on the other, Cancun's Hotel Zone stretches across 14 miles (22.5 km) and is shaped like the number 7.
There are two districts in Cancun: Hotel Zone and Downtown Cancun. Most locals live in the latter, while most tourists tend to stay in the hotel zone, in one of over 65 hotels and resorts.
---