7 of the Best Beaches in Goa for Nightlife
Goa is synonymous with its famous beach parties. The Indian state's nightlife scene rose to popularity in the 1970s, particularly during the Northern Hemisphere's colder months. That's when you'll find Goa at its busiest – there are parties, festivals, gigs, and markets on every night at this time. Goa might be known for its beach clubs and bars, but the nightlife scene is also about the incredible markets that the beaches here put on. And the beaches you choose to go to could depend on the type of nightlife you like. So, whether you like all-night trance parties or cocktails at sunset, here are the best beaches in Goa for nightlife.
Best Beaches in Goa for Nightlife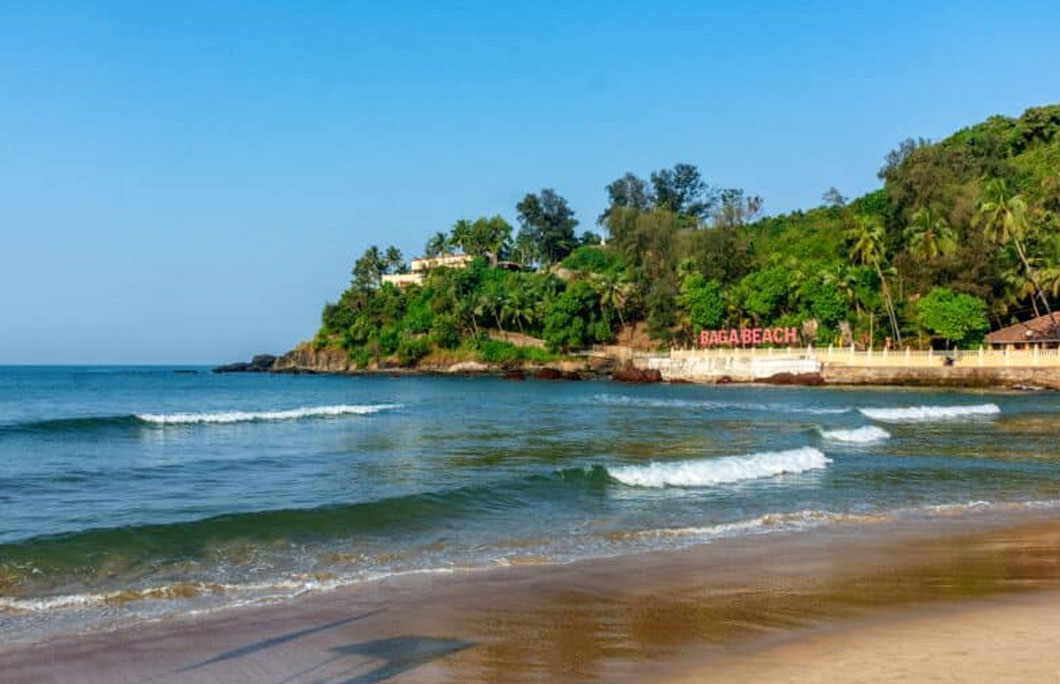 1. Baga Beach
When it comes to the best beaches in Goa for nightlife, Baga Beach is the first that springs to many people's minds. The beach is lined by beach shacks pumping out music until the wee hours, as well as some of the area's best nightclubs. After enjoying a dramatic sunset in Mambo's, head to one of the beach's many famously delicious restaurants, before dancing the night away in Hammerzz Nightclub. During the day, you can soothe your hangover here too with wakeboarding, jet skiing, paddle boarding, parasailing, and more.
---
2. Anjuna Beach
Anjuna Beach is an idyllic paradise – a cove of golden sand, backed by luscious palm trees and verdant hills. It's also a super fun place to spend the evening, from chilled sunset cocktails at Curlies or partying all night at Nyex Beach Club. Their trance parties define Goa's nightlife scene. There are also tonnes of trendy bars along this beach, as well as beach shacks serving up fresh seafood. And for a more chilled evening, hit up Anjuna Flea Market on Wednesdays.
---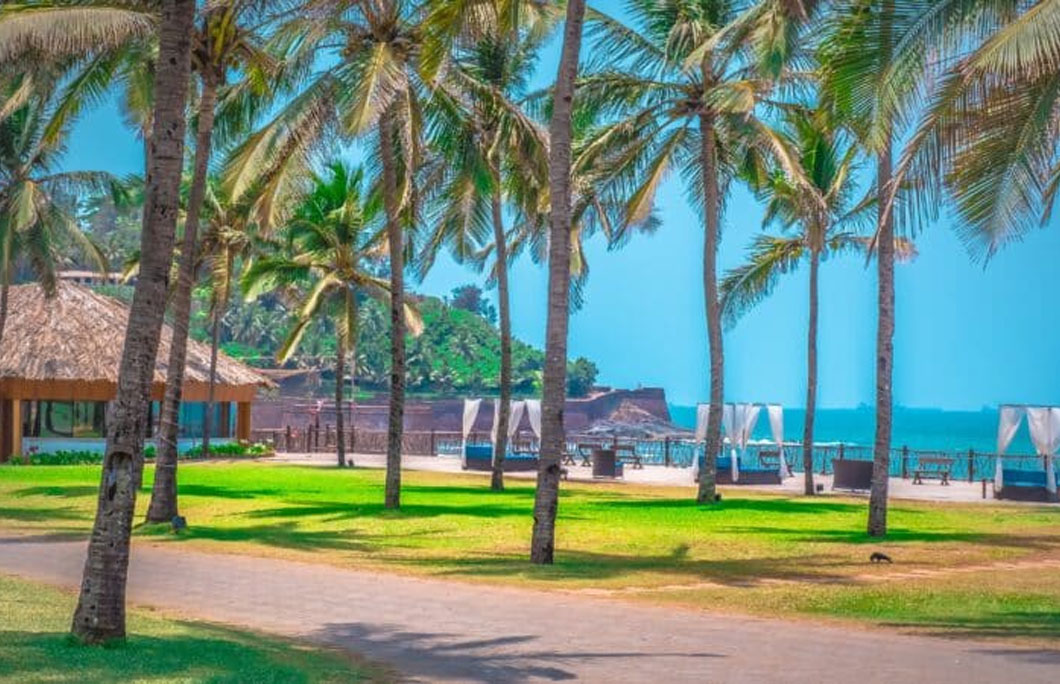 3. Candolim Beach
Candolim Beach is the place to go for the proper beach club experience. Although they don't host the kind of trance parties that Goa is famous for, they have a more beachy vibe, playing hip-hop and commercial tracks. You'll find day beds, cabanas, and pools dotted around the clubs, bringing a splash of luxury to Goa's nightlife scene. Although this is a beach, you won't be out of place if you want to dress up a bit fancy.
---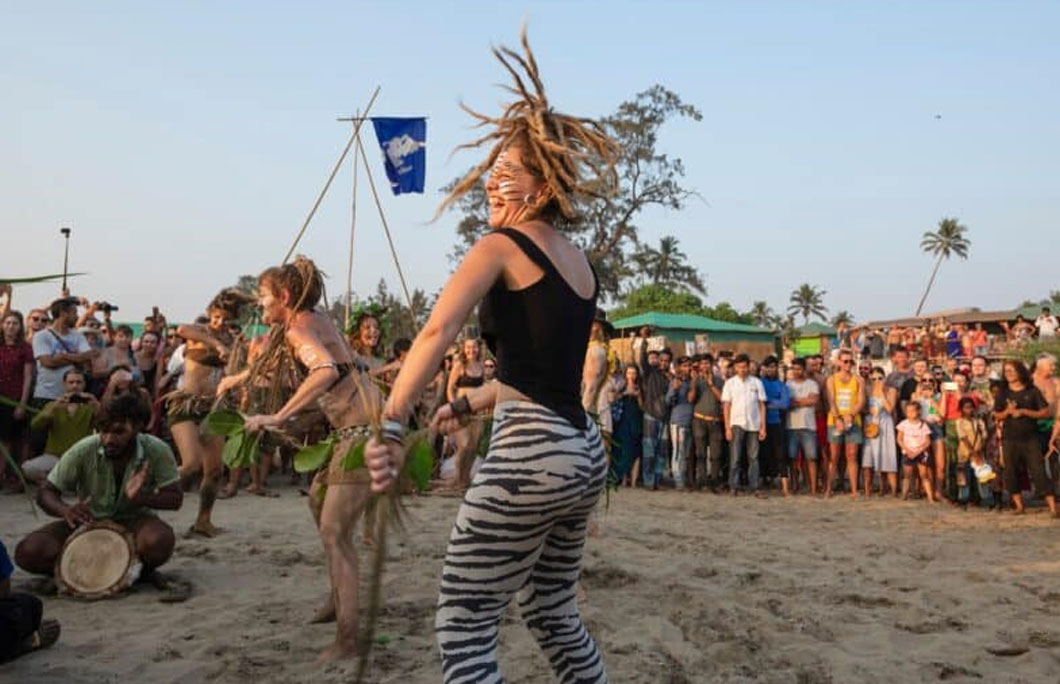 4. Arambol Beach
Arambol is the cool beach on the block. It has a beautifully laidback, hippy vibe, even by Goa standards. The scenery is absolutely stunning, with a rocky shoreline that makes those live gigs just that bit more special. Every Saturday, you'll find a market along Arambol Beach, and even more during the peak season. There's also usually a drum circle, where like-minded individuals have a go. As well as house and trance events, you'll also find reggae parties and gigs along this beach.
---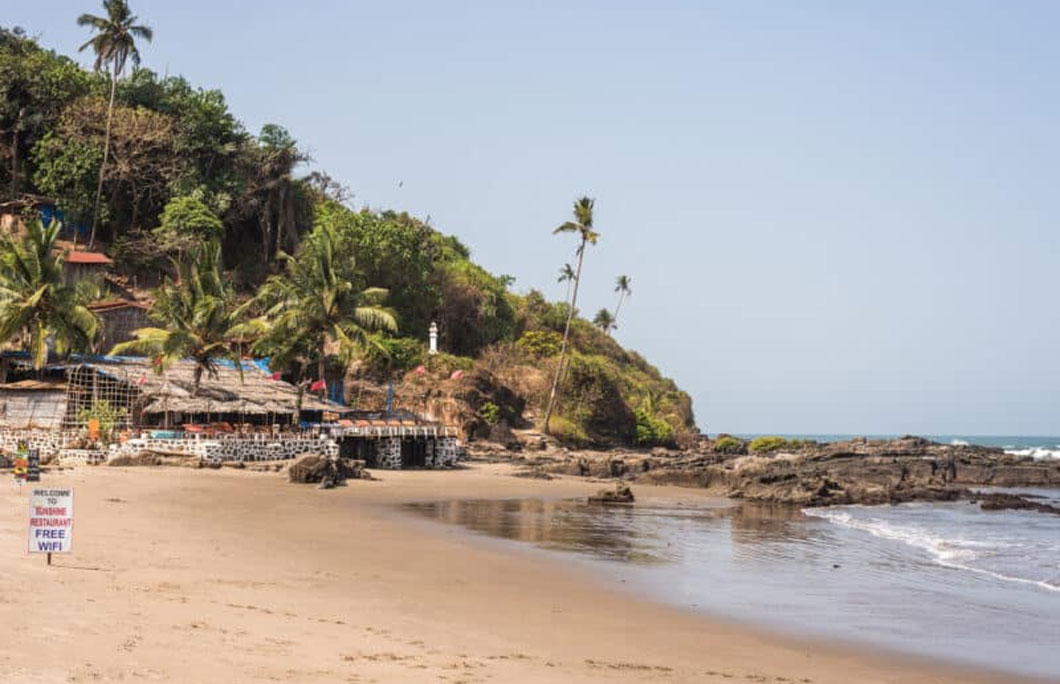 5. Vagator Beach
If you're seeking an iconic, classic Goan-style night, head to Vagator Beach. There's a wonderfully colourful market, unique gigs, and plenty of other events here. But the main draw is the psychedelic music and trance nights that Hill Top Cafe puts on. While it's not strictly on the beach, the bar looks over the beach – even better. The bar's been a Goa institution since it became a party destination in the 1970s, so it's a must-visit. Before your big trance party, head to Chill Out Street Bar for sunset cocktails.
---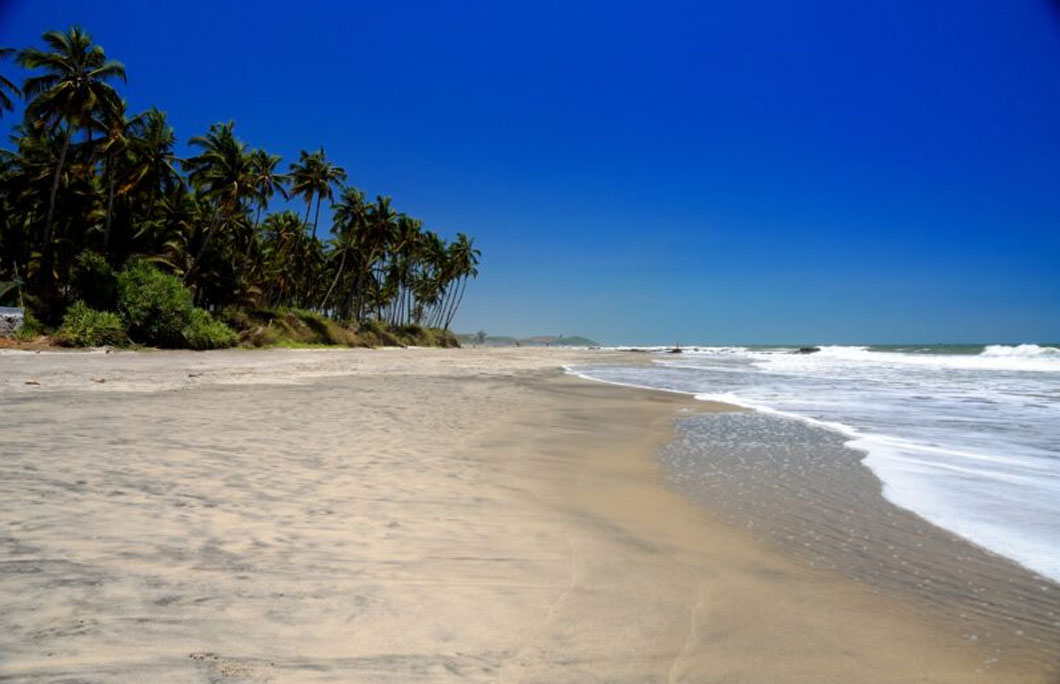 6. Ashwem Beach
Ashwem is a beautiful sight to behold. The sweeping beach might not look like one of the best nightlife beaches in Goa, but it's surrounded by cool, hip nightclubs that put it on the map. This part of Goa really channels swanky European hotspots – the famous white party is held here at the swish Marbella Resort, and you'll be able to spot the distinct Ibiza vibe at Sunset Ashram. But when it comes to all-night partying and music festivals, Riva is the place to be.
---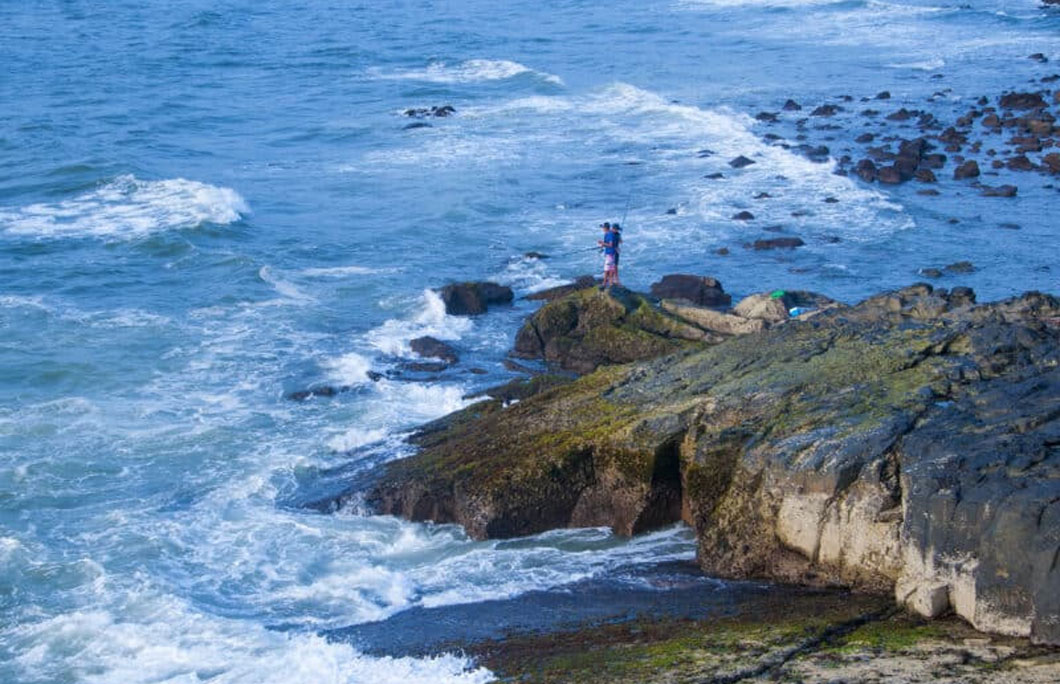 7. Sinquerium Beach
Sinquerium Beach is best known for being home to the world-famous Sunburn Festival. It's held in December, perfect timing for the Northern Hemisphere holidaymakers to take a break from the blistering cold. When it's not festival season, you can still find plenty of parties along Sinquerium beach. SinQ Nightclub is one of the most popular spots in the area, with partygoers dancing around the pool. Another popular club is Love Passion Karma – the vibes are always pumping here, it's one of Goa's most iconic nightlife spots.
---