7 Best Boutique Hotels in England
From converted manor houses to contemporary urban hideaways, England is brimming with boutique hotels offering a unique and unforgettable experience. They are characterised by their individuality and unique charm, which sets them apart from traditional accommodations and hotel chains. Being smaller establishments they have the ability to offer more of a personal touch and immersive experience. Guests are able to explore the local culture, cuisine and history more intimately, as well get to know the staff on a friendlier level. Boutique hotels are a one-of-a-kind stay, which is why we've scouted England for 7 of the best accommodations that'll have you wanting to extend your holiday.
Best Boutique Hotels in England, How do these rankings work?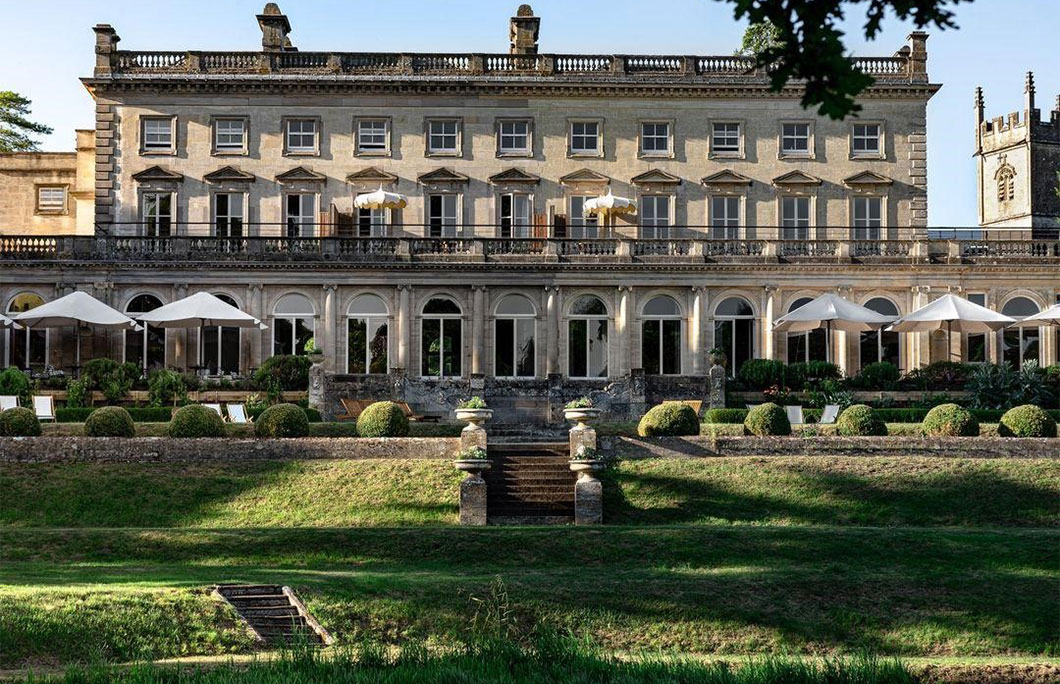 1. Cowley Manor, Cotsworlds
Nestled amongst 55 acres of stunning ground within the Cotsworlds, Cowley Manor stands as a statement of timeless retreat. It's an enchanting escape where guests can indulge in the beautiful combination of luxury merged with natural beauty. The 30 uniquely designed rooms exude modern elegance, offering guests the perfect haven for relaxation. From sleek minimalism to quirky individuality, the interiors offer a royal experience. The abundance of natural light puts you in the best of moods as you gaze out at the scenic views of lush green. The award-winning C-Side Spa allures you to pamper yourself with the luxurious amenities from outdoor and indoor pools to beauty treatments. The culinary scene is to die for with their farm-to-table dining experience, bringing the local flavours to your plate.
Marrying nature with luxury, Cowley Manor is not just a hotel, but a destination that fulfils dreams of a glamourous escape.
---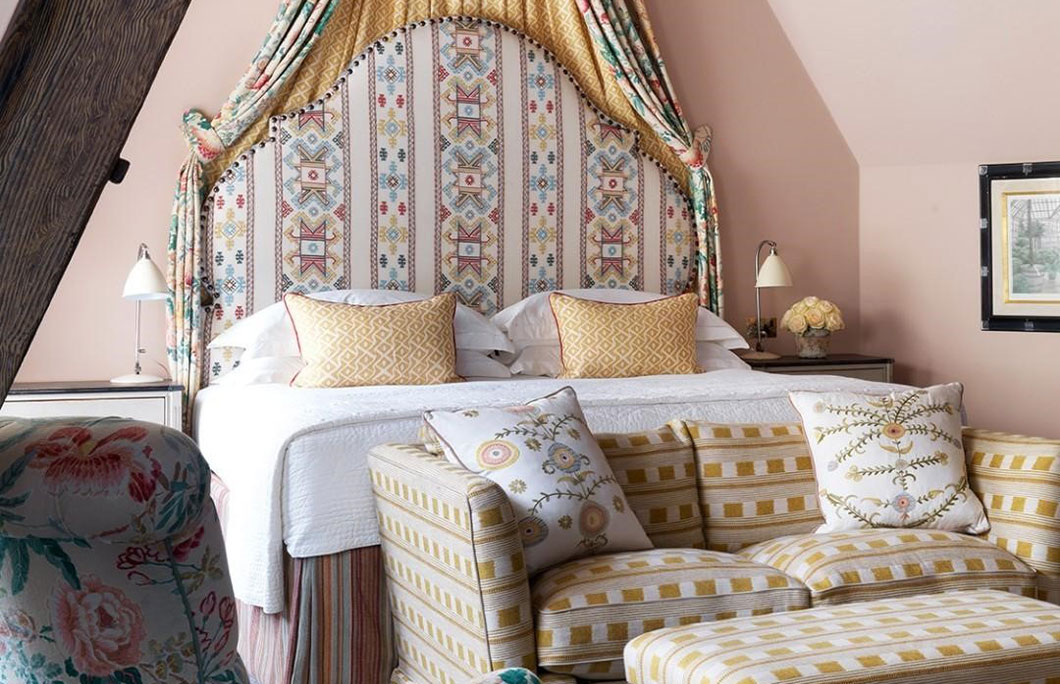 2. The Soho Hotel, London
Step into a world of curated sophistication with this stunning boutique gem that showers guests with a distinctive blend of luxury, comfort, and artistic expression. Situated in the exciting heart of London's Soho district, it's the perfect location for those looking to get a taster of London's vibrancy. With an impressive 96 rooms and its very own collection of contemporary art, The Soho Hotel boasts character and artistic flair. The fusion of colours, and elegant styles, creates an atmosphere of modernity merged with comfort. The dedication to artistic expression extends to the hotel's screening room, where film premieres and events take place in an intimate yet lavish setting.
The gastronomy is known for its modern British cuisine, satisfying guests with hearty and delicious meals. The bar area is a fabulous spot to unwind after a day of exploring the city, with its plush seating and extensive drinks menu.
With every corner whispering stories of creativity and imagination, The Soho Hotel makes for a memorable stay.
---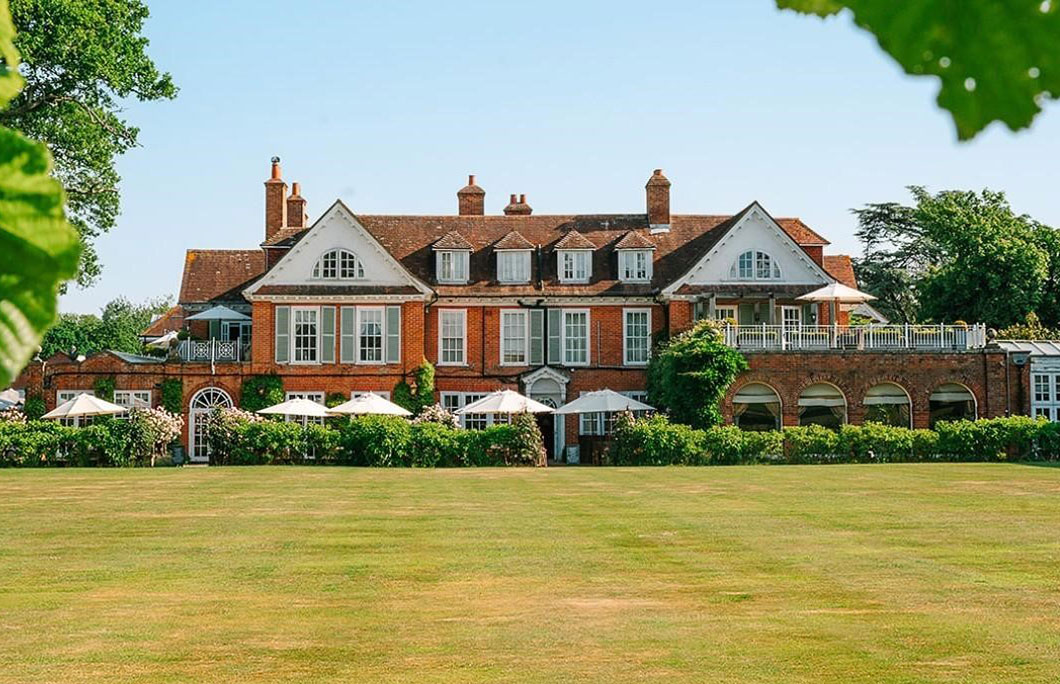 3. Chewton Glen, Hampshire
Tucked away in England's heavenly New Forest National Park, lies the epitome of a prestigious retreat. This country house hotel is surrounded by natural beauty and tranquillity, pulling visitors into another world to escape their worries and strife.
The juxtaposition of old-world charm with contemporary luxury, makes it an incredibly fascinating location. An irresistible place with its inviting atmosphere and haven to connect with nature. The individually designed rooms offer comfort, while the award-winning spa provides the most exquisite rejuvenating experience. The Michelin-starred restaurant takes you down a fascinating culinary journey that celebrates local and seasonal ingredients. For those who fancy a more informal environment can visit the Kitchen, where guests are able to partake in an interactive cooking experience.
Chewton Glen overall provides an unforgettable stay, where one is able to enjoy the finer things in life while still feeling at home.
---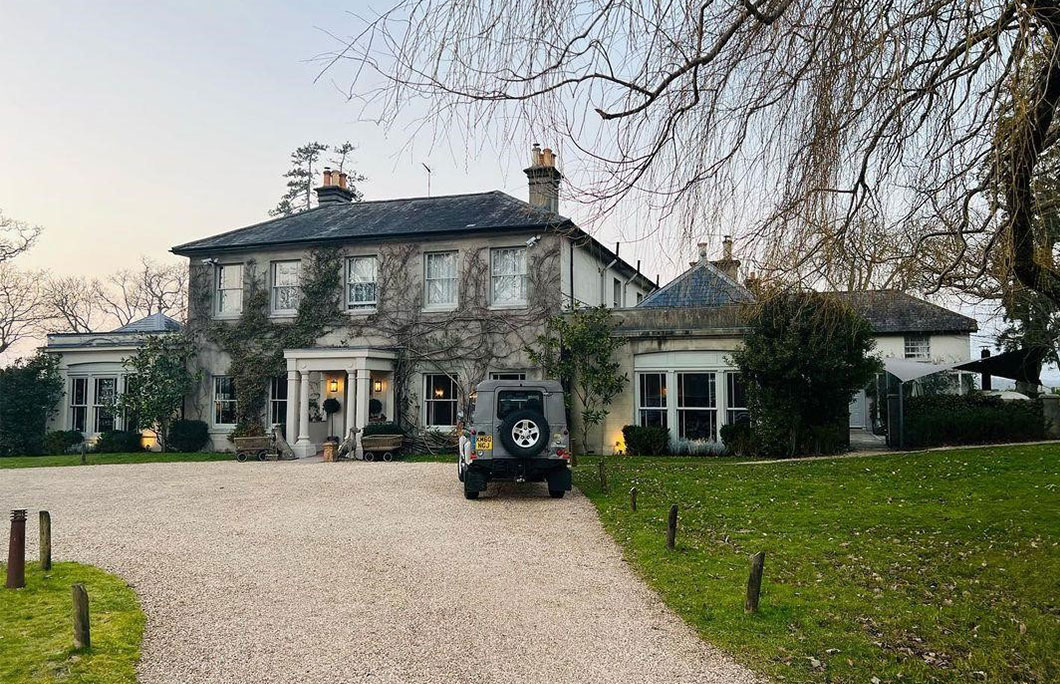 4. The Pig, Brockenhurst
Another stunning country house nestled in the New Forest National Park, with excellent location and personalised service. The Pig boats individual design, making it stand out amongst other boutique hotels. Its focus is on relaxation, and the rustic charm with blend of natural beauty creates the most comforting and cosy ambience. The country atmosphere makes one feel at home, while the blend of vintage and contemporary elements adds a slick edge. The surrounding charming gardens and woodlands allow guests to connect with nature, while those who fancy luxury can indulge in the spa treatments that use holistic products. The Pig hosts a walled kitchen garden which sources their fresh produce, allowing them to curate delicious and organic meals.
The hotel also operates on an eco-friendly system and are committed to helping local communities. Hence a visit to The Pig not only adds to one's own pleasure, but also has a greater indirect benefit, creating a happier community.
---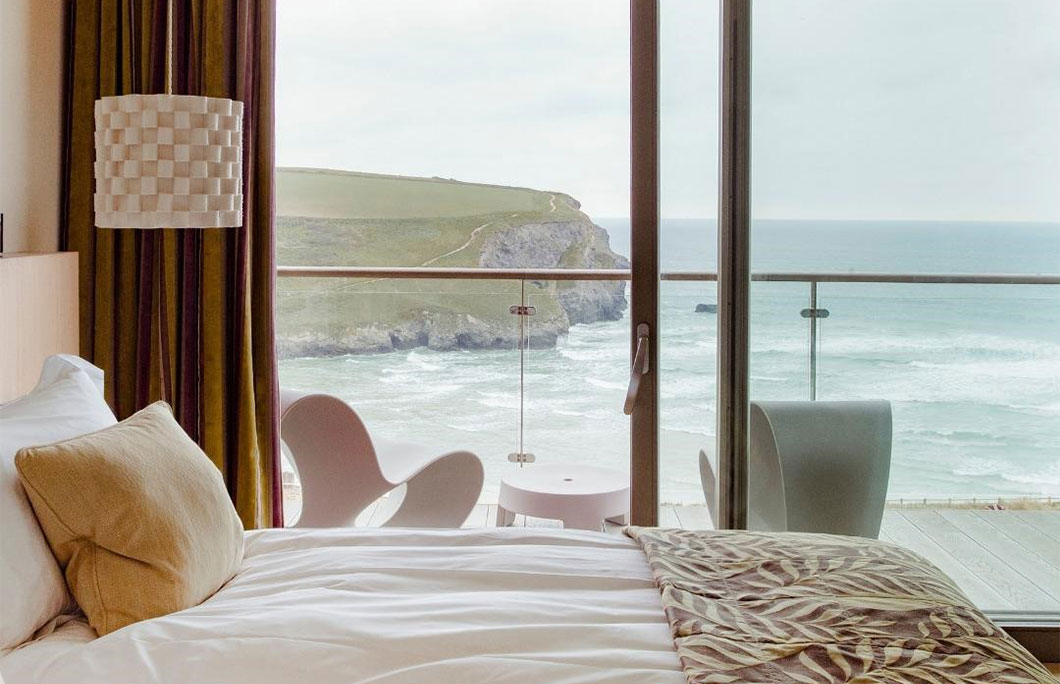 5. Scarlet Hotel, Cornwall
The perfect getaway for those looking to enjoy their holiday without the noise of children! This adults-only eco-hotel perched on the Cornish clifftops offer some of the most beautiful views. Each of their 37 rooms overlook the stunning deep blue Atlantic, allowing you to fall asleep to the sound of the waves. The building's setting and architecture with its floor to ceiling glass windows and doors is nothing short of a work of art. The corridors are lined with stunning artwork and the rooms are a blend of individuality, spacious and dog friendly. The selling point is the outdoor spa with hot tubs dotted around, alongside a reed-filtered natural pool and wooden sauna overlooking the Mawgan Porth Sand. With its impeccable service, mesmerising landscapes, therapeutic rooms and excellent dining, the Scarlet Hotel is a highly recommended stay.
---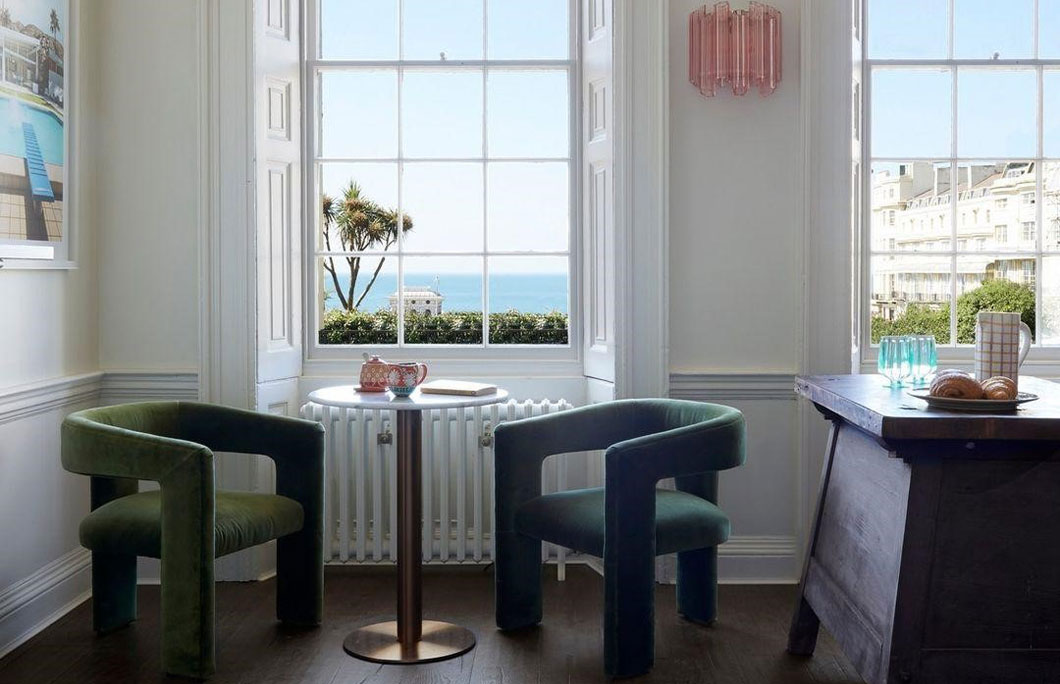 6. Artist Residence, Brighton
Even the name sounds fancy! You'll be happy to hear that the architecture, service and overall aesthetics allows the hotel to definitely live up to its lavish title. It's as though the word 'boutique' was invented after laying eyes on the Artist Residence. The story behind its creation is the most fascinating, with the building owners putting out an advert offering artists a free board in return for their services. Inevitably, a range of artists arrived with different skillsets and ideas to transform this Regency townhouse to the eccentric boutique hotel it is today. The quirky design and junk shop style will have you snapping photos for hours.
Perched on the Brighton seafront, its easy stroll to the beautiful ocean waters allows guests to soak in the sea air no matter what time of day. The Artist Hotel is an unconventional stay for those seeking a taster of Brighton life alongside a unique experience.
---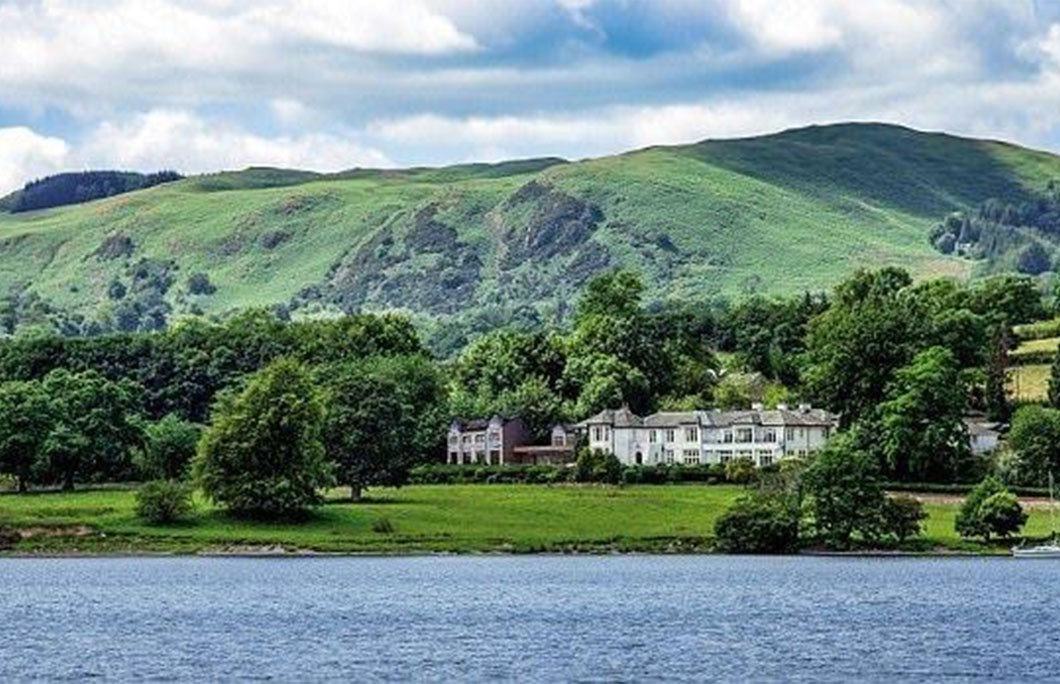 7. Another Place, The Lake
Situated on the beautiful shores of Ullswater in the Lake District, Another Place is a postcard with its stunning landscapes and serene atmosphere. You'll feel as though you're in a movie scene when swimming beneath a full moon while your friends paddleboard across the lake. It's the kind of place where "wow" can't help but escape your lips upon your first sighting. The award-winning design includes uniquely styled rooms that combine comfort with glamour. The endless outdoor activities will keep you busy every day as well as satisfying your desire for nature.
Another Place ticks every box necessary for an enjoyable holiday and will have you wishing you had more time to experience this excellent boutique hotel.
---