The Top 50 Sexiest Accents In The World
While top-rated attractions and IG worthy destinations are valid reasons to travel, what about the locals? More specifically, what about all those sexy accents you come across? The best accents however are not set in stone. Just as beauty is in the eye of the beholder, the sexiest accents are in the – ears of the beholder (you know what we mean). Some may say French accents are the best accents, others would argue that the Norwegian accent is their number 1. It depends on who you ask, we guess. So that's what we did.
Here at Big 7 Travel, we're all about inspiring people to visit somewhere new. There's almost 7,000 languages in the world, with even more varieties of accents, but which is the best? We looked to our audience to find out your pick for top 50 in 2019.
From lilting Welsh to the language of love…you've called it in!
Sexiest Accents in the World.
50th. Croatian
With the larges collection of remains of the Neanderthal people in the world, Croatia boasts being the creators of the oldest known Glagolitic script dating back to the middle ages 9th century combining Egyptian hieroglyphs and Greek characters.
The least popular Slavic accent, Croats just about made the Top 50.
Check out the 7 most Instagrammable spots in Zagreb.
---
49th. Romanian
A language described as both historic and beautiful, Romanian is a Romansk language dating back to the Roman's Latin and is closely related to Spanish, French and Portuguese, being aAlmost similar to Italian in many ways, but not quite there.
You'll want to see the 50 best burgers in Europe
---
48th. Thai
Spoke by approximately 50 million people, the Thai language contains different particles that can be added to the end of a sentence to indicate the social rank of the person being spoken to. Famous for Thai Boxing, tasty food and colourful nature, The Thai language is hugely tonal, but not hugely sexy, according to Big 7 Travel readers.
Check out the 7 most Instagrammable spots in Phuket.
---
47th. Pakistani
Multiple languages are prevalent in Pakistan, with the official records showing between 73 and 76 languages. Punjabi is the most popular, and primary language of Pakistan's greater 200 million population. Often mistaken for Indian, the Pakistani accent wasn't hugely popular in the poll.
Check out the 7 most Instagrammables spots in Pakistan.
---
46th. German
Harsh at times, and not particularly sexy to the average ear, yet super clear. Known as the land of poets and thinkers, the German language is super efficient, just like the Germans, German cars, and German manufacturing.
We've a full city guide to Berlin here.
---
45th. Welsh
Soft and lyrical, it's a beautiful language. But sexy? Apparently not. Wales has its own language, which is still in use today yet English is the main spoken language. The Welsh language is traditional and Celtic, spoke by the ancient Celtic Britons from around the year 550 AD. This historic language evolved over time and defines today's Welsh accent.
They do great food too, check out our Welsh foodie bucket list.
---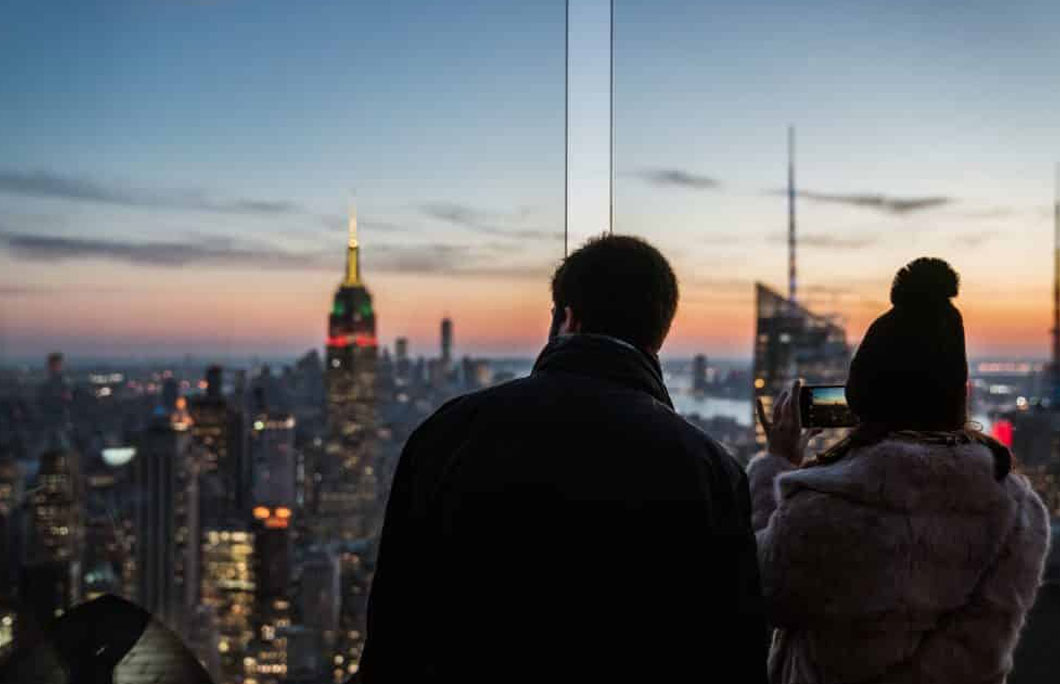 44th. New York
Fast and hypernasal, yet quite charming at times. Billy Joel, Robert Downey Jr, Scarlett Johansson, Lenny Kravitz, Sigourney Weaver, Whoopi Goldberg, Lady Gaga and Jane Fonda are some of the celebrity New Yorkers with this recognisable American accent.
Here are the 7 most Instagrammable spots in New York.
---
43rd. Chinese
The most natively spoken language in the world, the Chinese language has more than 100 regional dialects and variations. Mandarin is the most popular, being full of varied tones and quite soft with 5 tones on each vowel. When extending to Cantonese the second most popular Chinese dialect this increases to 10 tones on each vowel. Changing the tone on a word which may sound the same to many non-natives, often creates a completely different word. The Beijing accent is particularly noticeable, recognised by its use of a distinctive "r" sound added to the end of words, also is particularly fast.
Check out the 7 Beijing Instagram spots you can't afford to leave off your feed.
---
42nd. Japanese
Shinto and Buddhism are the two most popular cultures in Japan, built on respect, honour and nature. Japan is packed with traditional arts and crafts, cultural heritage, and national treasures. Gentle and easy listening, Japanese scored respectably.
The 7 most instagrammable spots in Japan.
---
41st. Geordie
In the northeast of England, on the River Tyne, they are known as the Toons and the Toon army. The name "toon" originating from the way they pronounce the word "town". Friendly, straight talking and proud, with the mid-guided belief that Newcastle is the greatest city on Earth. The name Geordie originates from the plot to overthrow King George in the 18th century. The Newcastle accent in England is notoriously difficult to understand.
The 50 best coffee shops in the UK are well worth a look.
---
40th. Latvian
Positioned in the Baltic branch of the Indo-European family with approximately 2 million speakers, Latvian is similar in sound to Russian, but with longer vowels.
The 7 most Instagrammable spots in Latvia.
---
39th. Malaysian
The tropical paradise is known for its beaches, rainforests and jungle, whilst influenced by Malay, Chinese, Indian and European cultures. The modern Malay language is classed as "Austronesian" whilst there are 156 indigenous languages split into 55 West Malaysian and 101 East Malaysian. Malaysian accents are becoming increasingly Americanised.
Check out the 7 most Instagrammable spots in Malaysia.
---
38th. Austrian
It can be difficult to decipher between Austrian German and German to an untrained ear, however, Austrian is more musical, with a slightly lilting sound.
---
37th. Norwegian
Known as the most mountainous country in Europe and also one of the coldest, spanning the North Pole and Arctic Circle, the land of the Vikings has defined the modern Norwegian culture and Scandinavian language. Norway has 25,148 KMs of coastline, with sprawling beautiful Fjords. The Norwegian accent has a sort of sing-song effect to it.
---
36th. Egyptian
Egyptian Arabic is very different to Arabic spoken in the majority of the middle east, it's less throaty and can be clearer to the untrained ear.
---
35th. Swiss
Depending on whether it's more German or French influenced, the Swiss accent can sound vastly different.
---
34th. Russian
Known for its thinkers, artists, classical music, ballet and rich history, the largest country on the planet came in at number 34. With short vowels and a strong sound, Russian is clear, direct, and surprisingly sexy.
---
33rd. Greek
Greek accents can often sound similar to Spanish, yet not as melodic.
---
32nd. Scouse
On the north west coast of England and the birth place of the Beatles, a distinctive and iconic music scene, The Scouse accent is highly distinctive, with locals in Liverpool, England piling on the slang. Famous scousers include Paul Mccartney, John Lennon, Rongo Star, George Harrison, Melanie C (Spice Girls), Daniel Craig and Daniel Craig.
---
31st. Dutch
Those in the Netherlands speak strongly and oh-so nicely.
---
30th. Armenian
The only official language of Armenia, tucked away in the mountainous region and gateway between Europe and Asia bordering Turkey to the west, Georgia to the north and Iran to the south. Armenian might sound Persian or Greek to unfamiliar ears, but it's less sing-songy.
---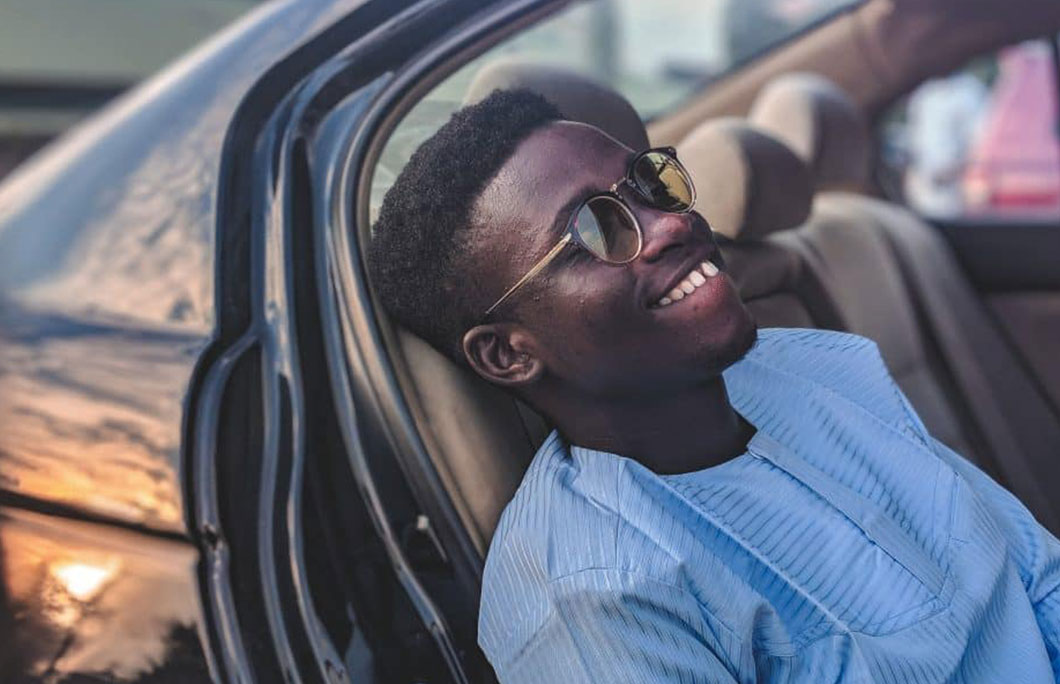 29th. Nigerian
With as much as 250 languages being used across Nigeria, the accents vary but are all rolling and strong.
Nigerian Accent
---
28th. Boston
One of America's most imitated and parodied accents, Boston comes in at almost midway on the worlds sexiest accents.
---
27th. Polish
Famous for stately castles, Polish dumplings, Gołąbki (cabbage roll) and Rosół (broth/ chicken soup), Polish is neither German nor Russian, yet situated in between geographically. Bordering Germany, Belarus, Ukraine, and Lithuania. One of the most popular Slavic accents, Polish is a strong up-and-comer.
---
26th. Indian
With an attractive accent tilt, Indian is fast and easy on the ears.
---
25th. Vietnamese
Packed with enchanting structure, temples, shrines, pagodas, and religious sites the Vietnamese language has a more complex phonology than Mandarin Chinese, yet a much simpler writing system. Vietnamese is a tonal language, with 6 intonations making it difficult for an untrained ear to decipher between them.
---
24th. Mexican
Quick and snappy, Mexican accents are softer than their European Spanish counterparts and fully deserve their spot on the world's sexiest accent list.
---
23rd. Turkish
A gateway between Europe, the Middle East and Asia, Turkey combines multi-cultural values and history to present a unique and beautiful landscape. Famous for carpets, bazaars, Turkish Delight and Turkish tea, Turkey has many regional dialects, all of which are quite beautiful to listen to.
---
22nd. Arabic
Throaty and with an almost French-sound at times, Maghreb Arabic is spoken in Morocco, Tunisia, Algeria and Libya.
---
21st. Filipino
Gentle and soft, the accents you'll hear when in the Philippines are simply lovely.
---
20th. Zimbabwean
Zimbabwean English is different from both British and South African English accents, with many old-fashioned words and open vowels.
---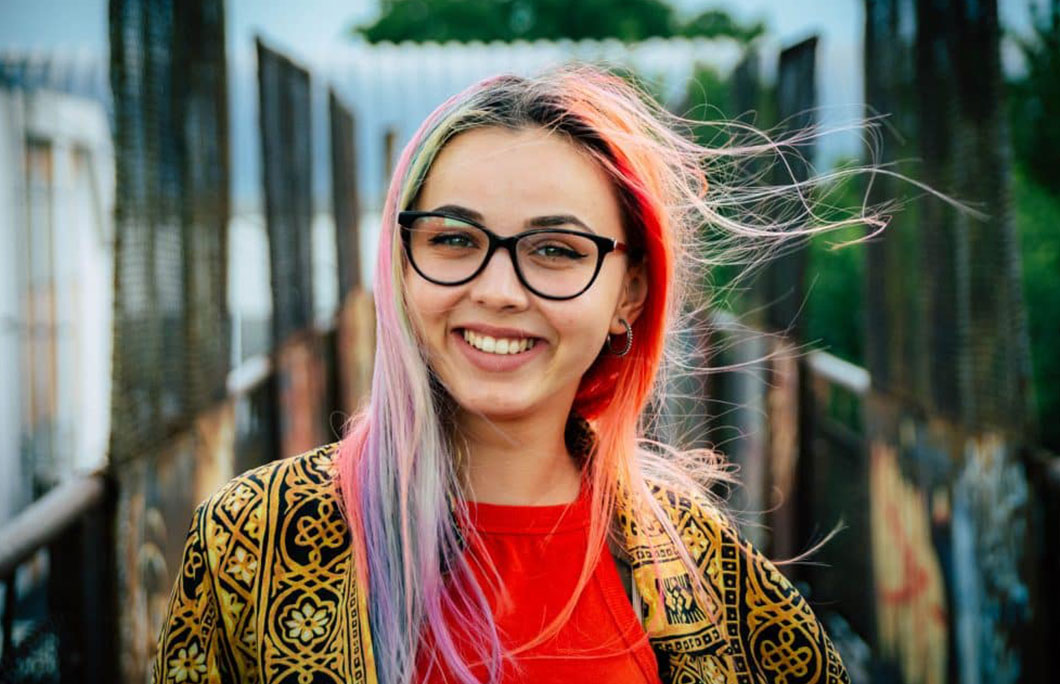 19th. Argentine
Argentine Spanish stands out when spoken, is full of slang words and can trip up even fluent Spanish speakers.
---
18th. Yorkshire
The largest county in England is almost 100 miles long and 100 miles wide, being 11,903 km squared in total area with large cities like Leeds, Sheffield and Bradford, combined with vast swathes of countryside, mountains and quaint villages. The Yorkshire accent is both distinctive and proud, arguably one of the dominant accents in England from which surrounding counties accents spin-off from.
Famous for its micro-pale-ale-breweries serving up some of the tastiest real ales in the country, Wensleydale cheese, Yorkshire puddings, The Brontë Sisters and the first commercial steam train.
---
17th. Jamaican
Think Bob Marley, Cool Runnings, Reggae music, Usain Bolt and Shaggy. Whether it's English or Patois, the Jamaican accent is vibrant and super sexy.
---
16th. Danish
Denmark is the most southerly of the Scandinavian countries, connected to Sweden only by bridge-way, and bordering Germany, yet in language terms nothing like German. Danish is often considered one of Europe's most unattractive accents, the Big 7 Travel readers disagree.
---
15th. Ukrainian
Ukrainian isn't all that different from Russian, but with different tones that make it a little clearer.
---
14th. Hungarian
With one of the one of the most important thermal spring cultures in Europe, the inventors of Goulash are famous for classical music and unique architecture with no less than 1,500 natural spas. Hungarian sounds beautiful when sung, with a rhythmic vibe to the consonants.
---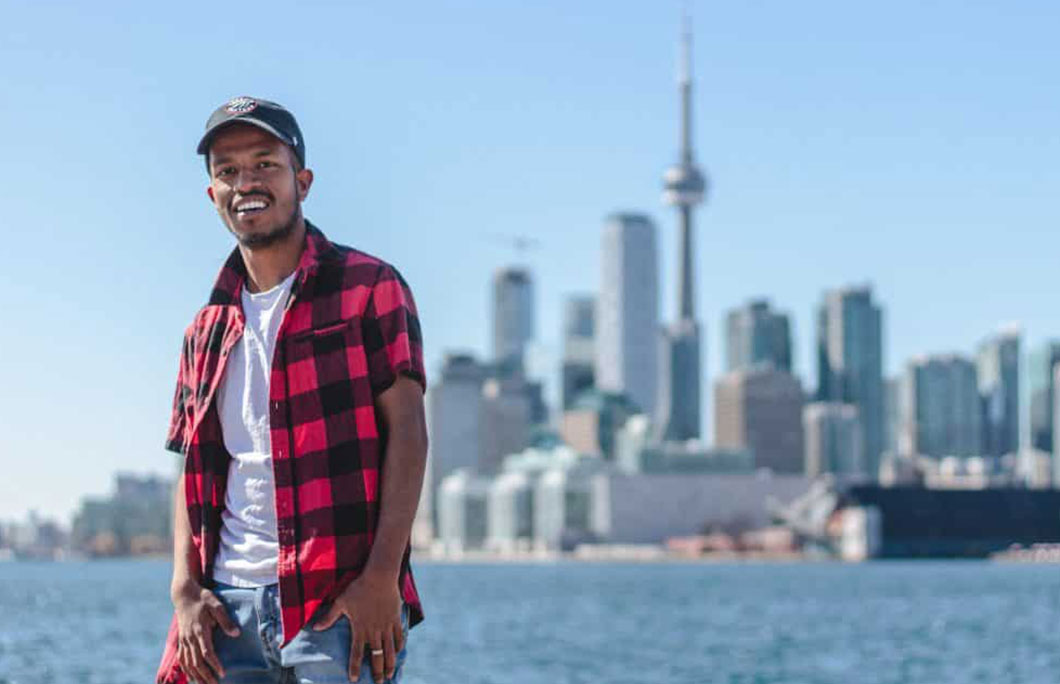 13th. Canadian
Rocky Mountains, moose, bears and maple leaves may come to mind when thinking of Canada's vast size and northern hemispherical beauty. Not to be mistaken for American, Canadians speak with subtle vowels and lots of 'eh'.
---
12th. Queen's English
Always up there when you think of the world's sexiest accent. Clear, clipped and completely posh.
---
11th. Czech
Czech speakers come close to the Top 10, with their direct accents impressing.
---
10th. Brazilian Portuguese
Brazilians have quite a strong accent, with Italian influences adding extra attractiveness to the accent.
---
9th. South USA
Who can resist a slow, Texan drawl? Not us, and not our community, clearly. You'll also find this accent in North Carolina, South Carolina, Georgia, Alabama, Mississippi,Tennessee, Arkansas, Louisiana, and Kentucky.
Find out what is is that makes the Southern USA accent so sexy here.
---
8th. Spanish
Rolling of the Rs,the "th" sound, and harsh "J" and "G" sounds are distinctive of the Spanish accent, think Antoonio Banderas, Julio Iglesias, Salvador Dalí and Pablo Picasso. Incredibly fast and fluid, Spanish never fails to make you weak at the knees.
Find out what it is that makes the Spanish accent so sexy here
---
7th. French
The Eiffel Tower, Notre-Damn, the Louvre, fashion, cuisine and dining, and not to mention 2,600 years of history of making wine – oh-la-la! France is rich with history and tradition, as well as being the biggest wine exporters in the world, the language of love is a consistent winner when it comes to sex appeal.
Find out what it is that makes the Irish accent so sexy here
---
6th. Scottish
Famous for its whiskey, Mary, Queen of Scots, Robert the Bruce and centuries of wars with the English, The Gaelic rich sounds and harsh vowels are a big hit.
Find out what it is that makes the Scottish accent so sexy here
---
5th. Australian
Pronouncing words long and slow – and often skipping the ends of them completely – is a real turn on apparently. The Australian language is very similar to British English with a few twists such as words: "Dunny brush" for toilet brush, "Bonza" for great, "Ripper" for a really great surf, "Avo" for Avocado, and "Arvo" for afternoon. Often Londoners (Cockneys) are mistaken by Americans for Ozzies, though the Brits and Ozzies themselves can easily tell the accents apart.
Find out what it is that makes the Irish accent so sexy here
---
4th. Italian
The Italian language is believed to have been created in the 14th century in Tuscany through the works of the writer Dante Alighieri. Stemming from the Roman Empire in 27 BC and Julius Caesar born in 100 BC, the Romansk language is an important source of most southern European languages with influence over modern day Spanish, French and as far north as England. Completely beautiful, any word in Italian sounds sexy.
Find out what it is that makes the Italian accent so sexy here.
---
3rd. Irish
Whether it's a Jamie Dornan-esque Northern Irish accent or a lilting Cork jibe, people the world over love the Irish accent.
Find out what it is that makes the Irish accent so sexy here
---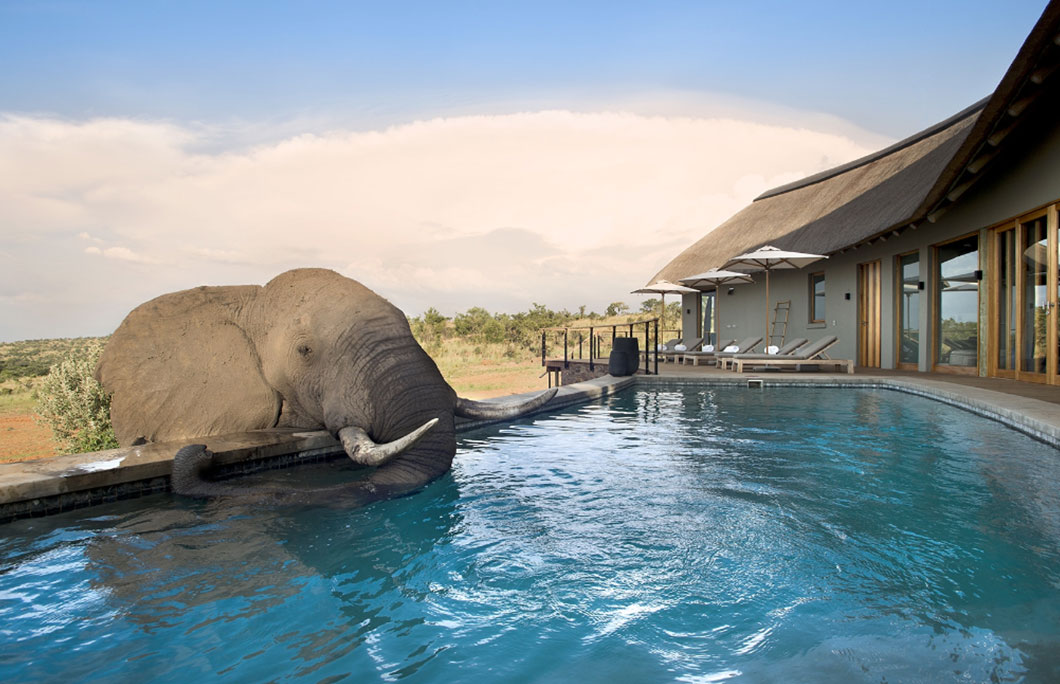 2nd. South African
Afrikaans is a hugely popular accent with many people across the globe, thanks to their unique tones and Saffa slang.
Read our complete guide on how to spend the perfect 2 weeks in South Africa.
Find our what it is that makes the South African Accent so sexy here
---
1st. Kiwi
To a novice ear, the New Zealand accent might sound just like the Australian accent, but Big 7 Travel readers disagree. The 'Newzild' dialect is outrageously charming. The sexiest accent in the world? It's official.
Find out what it is that makes the Kiwi accent so sexy here
---
Interested in American slang? Check out some of these other popular American states…
7 Mississippi Slang Words To Sound Like A Local
7 Minnesota Slang Words To Sound Like A Local
7 Michigan Slang Words To Sound Like A Local
7 Louisiana Slang Words To Sound Like A Local
7 Kentucky Slang Words To Sound Like A Local
Check out the 10 common Boston slang words here
---