The 7 Best Places For Steak In Brussels
There are some wonderful places to eat steak in Brussels, so we've round up the seven best for you. The restaurants where you know the consistency is going to be high and you'll get the perfect juicy steak every single time.
There are simple venues where you can come midweek, or high-end restaurants where you can celebrate a special occasion. There is something for everybody on this list.
So grab a friend and get ready to eat some of the best steak in Brussels in one of these fine establishments…
The Best Steak in Brussels, How do these rankings work?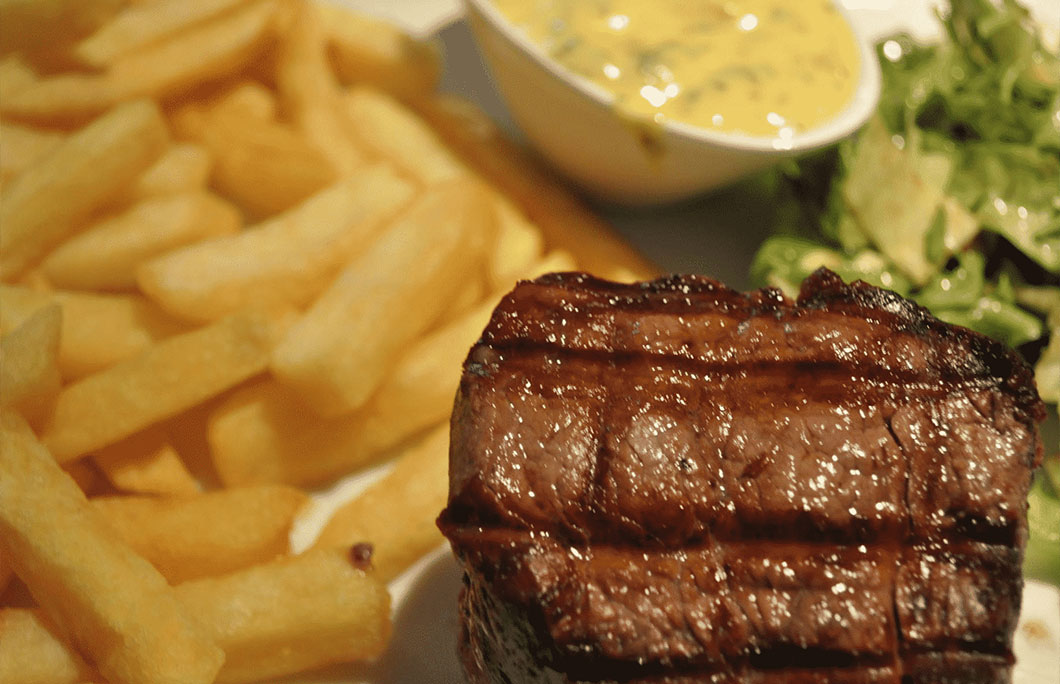 1. Meet Meat Schuman
Now with two locations in the city, Meet Meat is a small piece of Argentina in Brussels. With fabulous meat, wines chosen with a passion, a professional team to pamper you, and an elegant and relaxed atmosphere, you will leave here one seriously happy diner.
---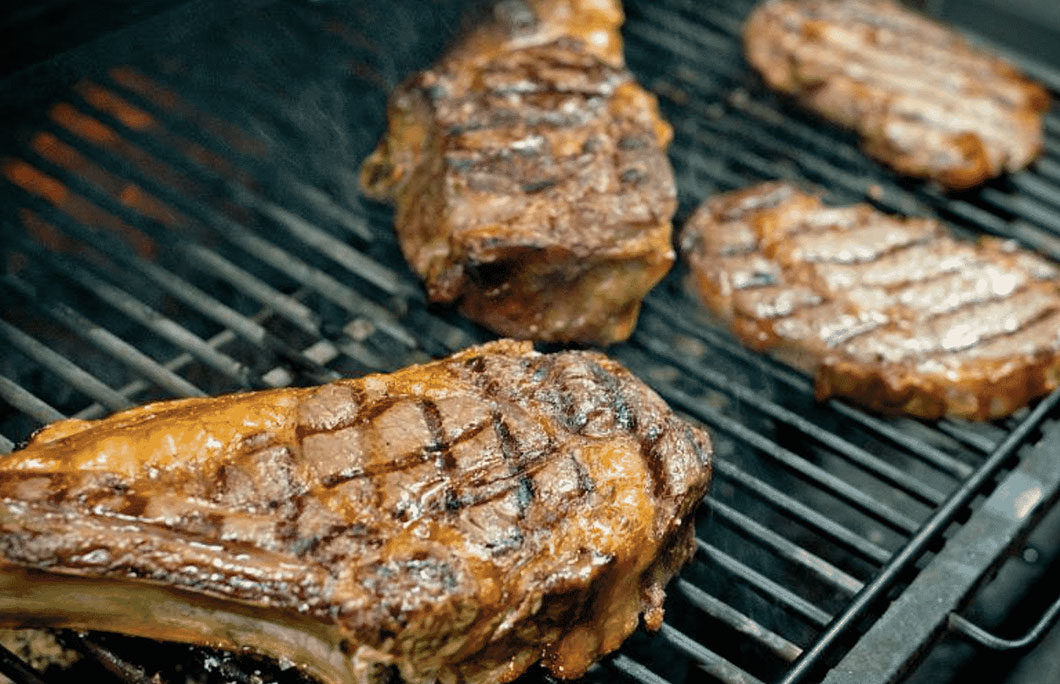 2. Colonel
Although located in Belgium, this restaurant is totally unapologetic about taking their influence from neighbouring France. Premium ingredients include Dry sausage from the Aveyron, Noir de Bigorre ham, Scallops from Dieppe, to say nothing of the wide array of mature and unique cheeses.
The steak is the king of the menu though and shouldn't be missed at any costs.
---
3. La Meute
What makes this meal so special is the combination of all the elements and how they execute the perfect steak frites.
It starts with perfectly aged beef, which is packed full of flavour and slices like butter. Add in perfectly home cooked fries, a delicious salad and a great wine list and you have all the elements of a beautiful meal.
---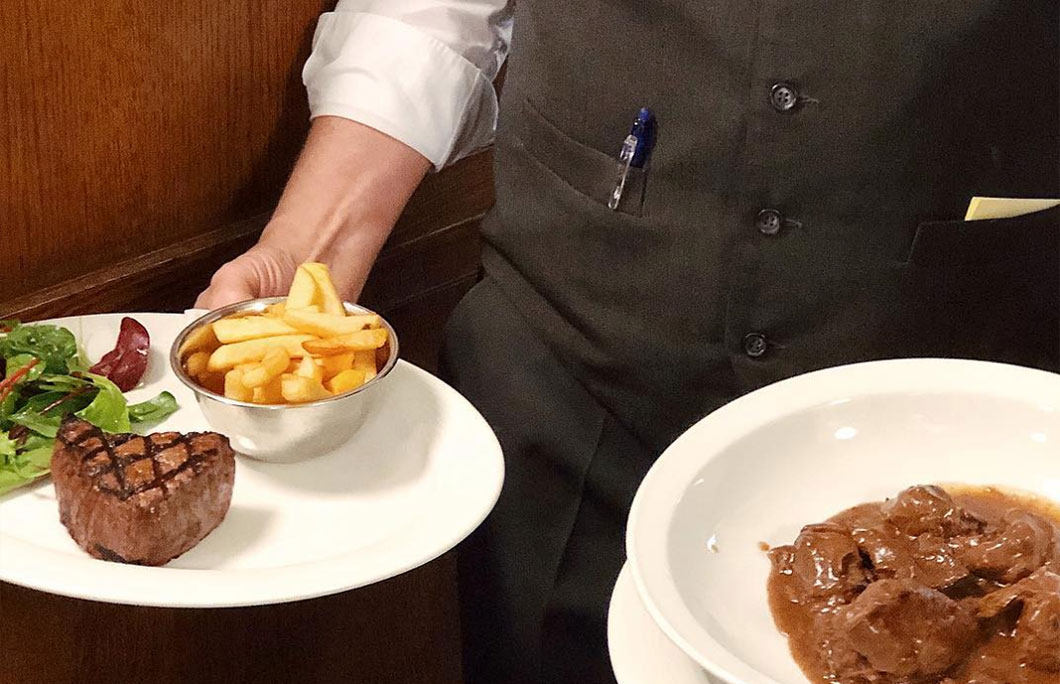 4. Restaurant Vincent
The room is truly spectacular and will take your breath away as soon as you walk in the door. The walls are adorned with unique ceramic paintings and the waiting staff welcome you like royalty.
This is a formal steak dining experience, somewhere to come and celebrate a special occasion with family or friends. Everything about the steak is classic in style, with frites and a salad and the sauce of your choosing. Absolute perfection.
---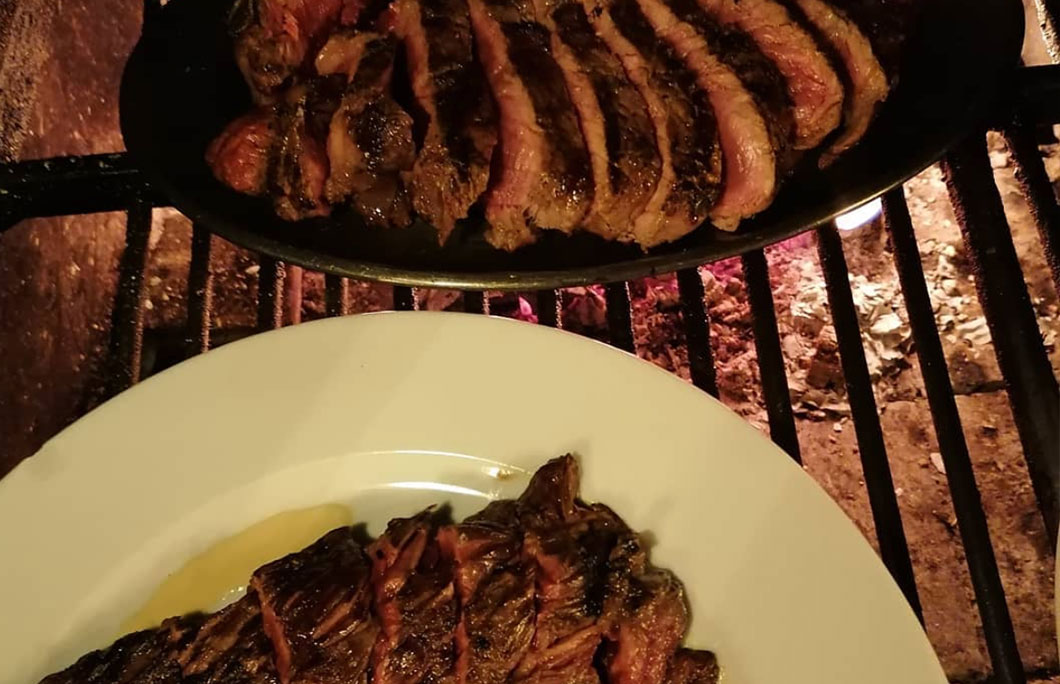 5. Le Grillardin
A cosy restaurant that only has a handful of tables although they do have terrace seating for the warmer months.
The steaks are huge hunks of beef with the t-bone coming especially recommended. Cooked on open coals the meat has a wonderful smokey exterior and a perfectly lush and tender centre. As perfect a steak in Brussels as you will find.
---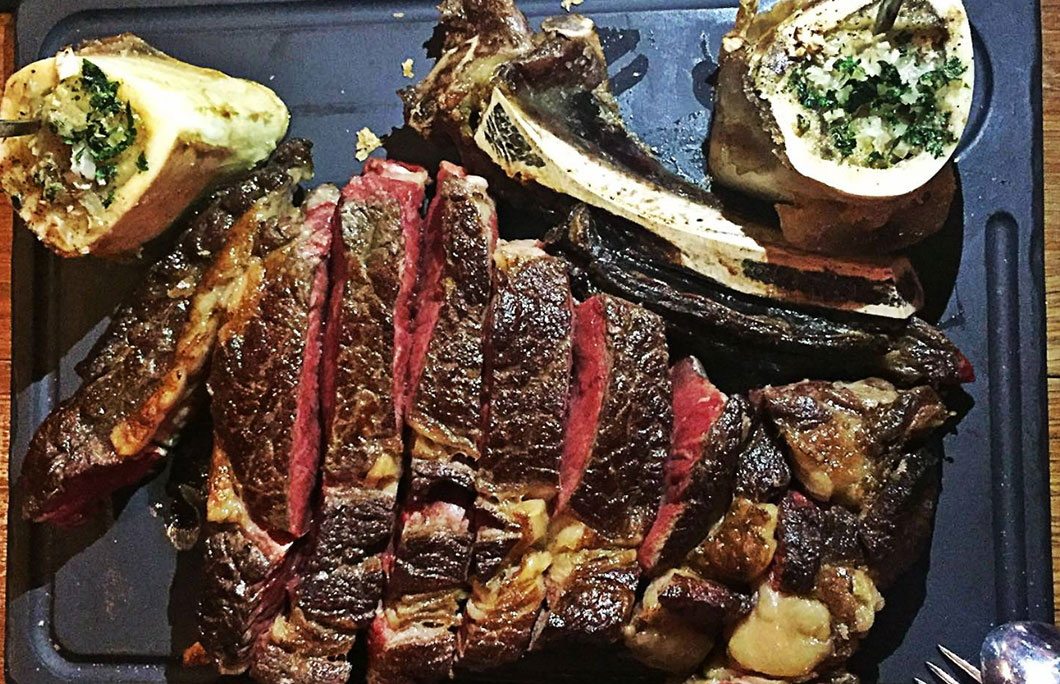 6. Les Caves d'Alex
A truly spectacular dining experience where they serve up steak that has wonderful marbling and which has been dry aged to perfection. They aim for the very best quality in terms of their raw produce and it shows in the end result.
The real delightful part of the meal is the stuffed bone marrow which comes with the steak which you can scoop out and smear onto the meat. A nice glass of red and this steak and you will be in heaven.
---
7. B34 Steak & Burger House
A truly unique restaurant where they serve up Wagyu, Argentine prime and Angus beef. They also have zebra and even crocodile on the menu as specials.
The beauty is that they have a wide range of prices stretching right up to the outstanding Wagyu if you do want a special treat. All of the steaks are cooked to perfection and served with the most wonderful frites you will ever taste.
Feel like something different? Check out The 7 Best Burgers In Brussels
---