Italy Car Hire
Find the best deals in Italy
With a massive choice from the biggest brands, Enjoy the best way to find the best prices for car hire in Italy.
Huge choice of cars to suit every budget
Save up to 70% compared to buying on the day
10 years experience in car hire
Compare Car Hire in Italy
Italy as it stands in 2019 has a population of just over 60 million people. Although a lot of the younger ones move away there is still a healthy mix of ages throughout the country.
Rome is the capital city and houses around 2.9 million people. It is a hub for religion, education, the arts and history that make up this countries expansive history.
The famous saying 'All roads lead to Rome' came from the Romans expanding their networks from this location, it is however true that almost all roads throughout Europe lead back to the Italian capital, in the vicinity of 400,000 roads lead to Rome.
Italy has numerous tiny cities throughout the mountainous countryside and the extensive coastline. The smallest city by population is Pedesina, a commune city with a population between 31 and 34. The smallest city by size in the country is Vatican City, located within the bounds of Rome, the city is 0.17 square miles in size.
The speed limits vary and are in km/h all over the country. The Motorway has a maximum of 150km/h, there's a main extra urban road with a maximum of 110 km/h, the secondary extra-urban road 90km/h, urban highway has a maximum of 70km/h and the city streets referred to as urban roads carry a maximum of 50km/h.
Italy more specifically Bologna is home to the worlds oldest University, established in 1088 and has been the training ground for some of the finest artisans ever born, Enzo Ferrari and Giorgio Armani their names used as their iconic brands, another notable graduate is Guglielmo Marconi the inventor of the first successful long distance telegraph that went on to transmit the first transatlantic telegram in 1901. The education system is a mix of public and private, an education is for the talented not just for the financially stable.
The road signs are plentiful throughout the country, provincial signs to show when you are entering and exiting a region, typical blue and white directional arrows, this is similar to the rest of Europe aside from the signs for the motorways(Autostrada) being green and for normal roads the background is blue. A single unbroken white line indicates parking that is free of charge, yellow for disabled and green zones that are no parking on working days between the hours of 08.00-09.30 and 14.30-16.00.
Italy shares it's borders with Austria, Slovenia, Switzerland and France. It's reach extends to the islands of Sicily and Sardinia. Corsica is within the region but has been under French rule since 1769.
Guide to Italy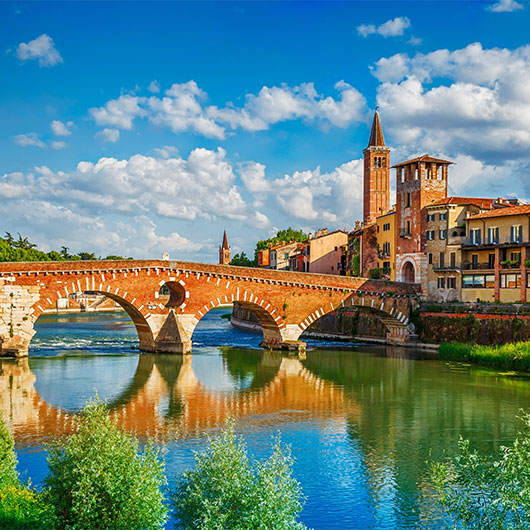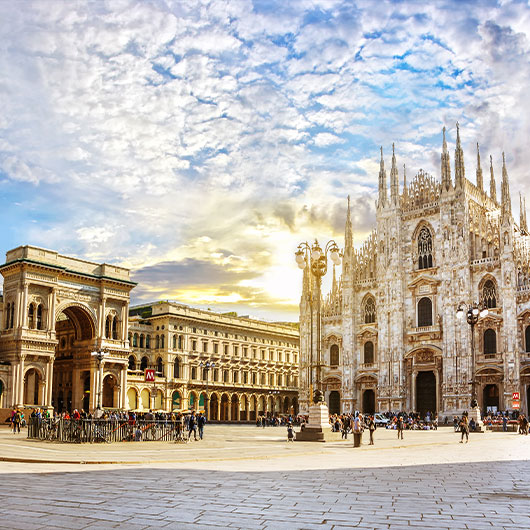 The first thing that needs to be decided is the type of adventure that is to be had in this colourful country, from the sunny painted backdrops of Tuscany with its constant romantic notions in the form of tiny villages and divine restaurants, the impressive heart of Rome and its grandiose history that has been immortalised in film and paintings for as long as can be remembered, to the skiing villages of the alps and the awe inspiring Dolemites or the shops of Milan calling out to have countless hours spent purchasing, wining, dining Italy will provide.
Rome will always prove to be a good choice when looking to experience what Italy has to offer, it's bars and restaurants are countless, the pizza in the piazza's can be matched nowhere else(Aside from Napoli but don't tell them) but Rome if nothing else is packed with people, tourists are common place and are always rewarded with the Colosseum being a fabulous site to arrive at, there are two ways to access what the Colosseum has to offer one being the general admission ticket for 16 euros then the other being a guided tour, if you have the money the guided tour is well worth it as they take you into the belly of the ancient amphitheatre.
Throughout Rome there are groups that sell tickets to enter the attractions however it's best to buy direct from the attraction's website itself and then get an audio tour, this is no more apparent than when you come close to Vatican City, so many vendors outside attempting to give you the best deal however the best deal is again online from the main site, the vendors have to wait in long queues to get in whereas a ticket from Vatican City online allows you to walk right in the door and procure your own guide once inside. It's not all about attractions though because the Italians love their food which has been present in any film, painting, book that has ever mentioned them a number of the small bars make their own traditional Porchetta, a sandwich of rolled pork with herbs and lemon it is worth hunting for the tastiest, but of course you have to grab a pizza and you should only grab a great one from a place on Piazza Navona, La Pace Del Palato.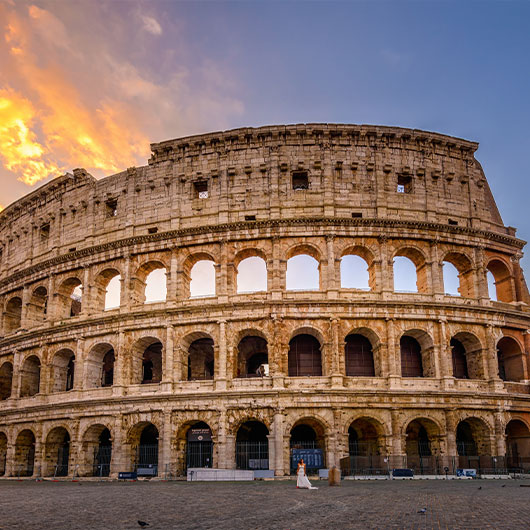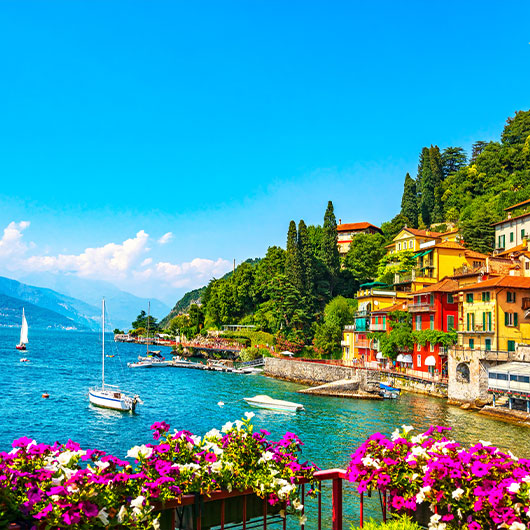 Italy's History
Where to begin with the boundless history that patrols the lands of Italy, we could start with the entertainment of the Coloseum, where men were pitched against men to fight for the peoples pleasure and to garner the love of the great demanding Caesar, where at the time the country in particular Rome was one of the largest empires the world has ever seen, with its Territorial holdings stretching across Europe, North Africa and all the way over to West Asia all ruled by different Emperors who had their own unique manners of keeping power. Augustus who is known as one of Asia's changing forces, under Roman rule that is, he introduced imperial administrative centres that allowed regions and cities to operate autonomously with their self-governing principles each becoming responsible for their own economics, taxes and law in their respective territories, Augustus also murdered friends, family members and probably someone's pet to make it to the top.
You could then take a leap into the great artistic period of the Renaissance, which plays out in the galleries and museums that are dotted all around this glorious country and all over the globe, with such defining icons as Michelangelo, the master of innovation Leonardo Da Vinci, the classic compositor Raphael and of course the masterful sculptor Donatello, these four have been immortalised forever in their works and in popular culture, with their lives being played out as pizza loving ninja turtles, an odd reference but important for the young people of this world to never allow these greats to be forgotten. During this time the wordsmith Dante Alighieri also brought forth the phenomenon that is Dante's Inferno which gave way to the paths that language has taken and continues to take forever more.
Italians, after these great times of opulence and rule they had over worldwide culture, were then as any empire has been, pushed back into their corners, told that the rest of the world needed its identity and Rome's vast empires were destroyed and the country was bordered to where it is today, however the Italians were only going to take so much and in the Risorgimento period they fought back to extract themselves from foreign rule and stand together in the creation of the single state of Italy.
This is a truncated version of a history that spans centuries but will at least let some of the Italian culture seep in before you travel there.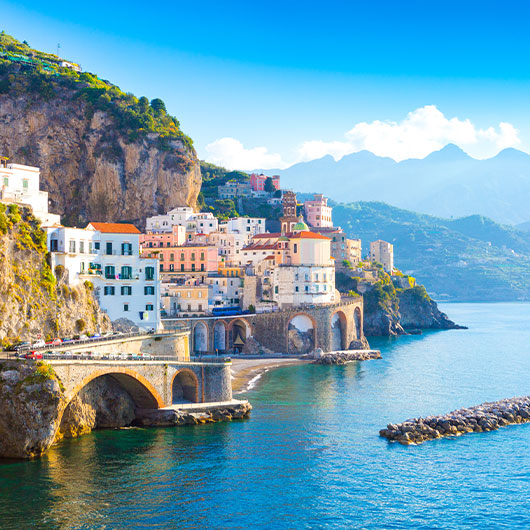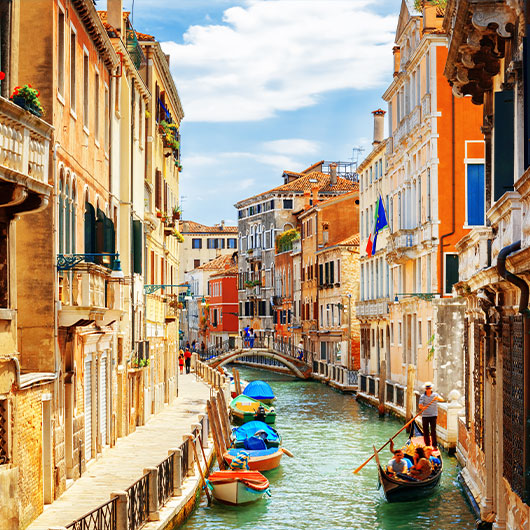 Eating Out
If the bustling streets of Rome are a little too boisterous and some might say arrogant, then taking a car around the rest of the country could be the settling romance you're after, there are again so many different places that you could venture off to, take somewhere like Tuscany for instance with its world renowned sunsets, its vineyards and all the beautiful villas that are written about by the wooing novelists across the world, however this is just a portion of Tuscany as Tuscany is a region with some of the grandest sites of the whole country, the famous leaning tower of Pisa is here, the birthplace of the equally if not more famous Galileo Galilei, the father of modern science with his passion and knowledge of Astronomy, Physics, Mathematics there are tours that can take you through the places where he made the discoveries that govern our modern day thinking, allowing you to see the sites and indulge in possibly your own discovery. Pisa also plays host to more of the great cuisine that Italy has to offer and one of the seaside treasures is Foresta Ristorante they have the usual traditional seafood dishes to suffice that desire but then their antipasti is where the true individuality lies.
If science is not your thing then leave Pisa to the other intellectuals and head to Chianti for those iconic vineyard and olive tree walks, to a place where you can indulge your palate with some of the greatest wine and food on the face of the planet, the key here is to let yourself go and get lost in the heady beauty of these delectable settings. Staying in Tuscany still as you may kick or be kicked if you don't visit Val d'Orcia, it is a UNESCO world heritage site that boasts all the picture book Tuscan wonderment, with its rolling green hills, little villages, Oak forests, olive groves and vineyards and of course the oldest extinct volcano in Italy, Monte Amiata, this area will make your heart erupt with joy.
Leaving the popularity of Rome and Tuscany and taking yourself into something that only Italy can offer, something that will hold a mirror up to your notions of what you believe Italy can provide and will shock you yet again with its diversity, the region of Campione d'italia, a portion of the country that sits right on the border of Switzerland and Italy, it is exempt from EU VAT. The local currency is the Swiss Franc although Euros are still accepted, the people speaking both languages, vehicle registration plates being Swiss and not Italian, the list of what happens in this cross cultural town goes on, it is a must for any traveller that wishes to witness where a border is in constant dispute. This village is also a perfect jumping off point to dive into your Lake Como dreams and even head off to slide down one of the many snow-capped mountains. As the commune of Campione is feared to be soon lost forever, due to widespread bankruptcy, heading there and possibly dining at Da Candida would be doing your bit as a tourist, saving the history of an important settlement...bring your francs and your Euros though as you won't be walking away with a light hearted bill, but you will be walking away with a more than satisfied stomach.
Hiring a car in Italian airports
There's no shortage of airports in Italy with around 80 throughout the country, about 50% of these airports service international flights and deal with anywhere between 5 million to 38 million passengers a year at the busiest Rome Fiumicino Airport.
Car rental within these airports vary as to how many providers have desks available, the companies that operate within these airports will range from the large Avis, Europcar, Hertz, Auto Europa and Sixt to the more local Italy by Car, Maggiore Budget, Targa Rent.
Cars that are generally available throughout the country are the zippy Italian Fiat that is perfect for shorter drives taking in the towns along curvy roads and steep hills, the more luxurious Audi's which are great for the highways but can get a little tricky when in the cobbled streets, then the option of even a large van is available for camping trips and taking in the wilderness of this diverse terrain.
About Italy's Airports
When looking to land although at any point you will be able to hire a car and traverse the country there are a few things to keep in mind, mostly what is it that you wish to get from your trip, is it a picturesque wander through the floating city of Venice, there are two Venice airports in Italy one is called Treviso and another much further inland, the other where you will want to go to get to the floating wonderland is Venice Marco Polo there is then another airport which is more for the helicopter enthusiasts 'Nicelli' the tourist airport, this should give you a good understanding of the country that it is not always straightforward and centuries of history keep it interesting and complex. If you are interested in a city break and seeing the sites then head to either Milan for the shopping and the architecture or straight to Rome for the grandiose passion, architecture and beautiful life that this city houses. The main point here is that with so many airports throughout the country there is not really a break that can't be had.
Top Tips when hiring a car in Italy
● A big number of users encountered rental cars in Italy for less than £35 per day.
● Booking your rental car in Italy in advance even if it's by at least 1 day before your trip ensures you'll get cheap car hire deals.
● Car hire companies in Italy's main Airports offer the best car hire deals and are considered the best car hire locations compared to car hire suppliers found in the cities.
● If you're looking to find cheap car hire company options then look no further. As soon as you land in the airport you can pick up your car and the best part is they are usually a one way car hire, so you can use drop off points throughout the city or country.
● Economy hire car models in Italy cheaper and more popular than other vehicle types.
● Make sure yo have your international driving permit with you when you reach the car hire companies offices.
● Rental companies in Italy offer a lot of variety when it comes to cars and there's flexibility with the pick up date.
● Renting a car in Italy is a great plan to explore the country leisurely, go on a road trip, explore the Amalfi Coast and much more.
● When arranging an Italy car hire, it's important to keep in mind the reputation of Italian drivers for their love of speed and passionate driving style.
Got a Question? Chat with our UK support team
Online chat help is open 08:30am to 17:00 weekdays. Email: [email protected]
FAQs about car hire in Italy
Most frequently asked questions about hiring a car in Italy
With the country being so vast and airports everywhere the cost will vary from place to place however the lowest that can be found at this point is €5.25 (£4.56) per Day for a Fiat 500 or similar from Florence Airport.
This is probably best approached via airports, from Milan Malpensa airport the cheapest is € 5.92 (£5.07) per day for a Fiat Panda or similar, from Rome Fiumicino Airport which is the main destination for travellers the price of a mid-week booking for a car is € 6.20 (£5.21) per day for a Fiat Panda or Similar, from Florence airport getting you into the Tuscan region the cost of car hire is from € 5.48 (£4.70) per day.
Economy car hire is from as little as € 5.48 (£4.70) per day
All the major large companies operate from most of the airports around the country those being Hertz, Europcar, Sixt, Budget, Thrifty and Avis. Quite a few of these operate out of the smaller towns as well although local companies may provide a cheaper deal.
Italy has veins of transport that run throughout it, with buses and trams servicing all major cities, interstate trains that reach most regions even up to the mountains, coaches that get into the hideaway spots but then if you are being adventurous and heading to the tinier parts on the winding roads a car can prove to be the best way around, of course you can hike but this may be exhausting although it will be romantic.
For Italy an IDP or International Drivers Permit is required if you hold a license that is not from the EU.
Contact the local authorities first then the car company that you hired the rental from.
Living in Italy is more expensive than in 67% of countries in the world (27 out of 78). On average you'll spend £55 per day.
Renting a car in Italy is the best solution to visit the transalpine country. An excellent network of roads and cities close to each other are the two reasons why it is worth renting a cheap car in Italy and touring the country.
Driving in Italy is easy, in part due to the excellent road network that exists in the country. In Italy there are two starting points for the road network: Milan in the north and Rome in the centre-south.
To travel to Italy with the intention of seeing most of its points of interest it is essential to have enough time. You should start with Tuscany and after visiting Florence, go for Sicily, Sardinia, Northern lakes, Amalfi Coast and Cinque Terre.
TThe best time to travel to Italy is during spring and autumn seasons, when the weather is more pleasant, prices are not so high, the colours of the landscapes reach their maximum splendour and there is not so much tourist overcrowding in its most famous places.
For small cars the budget friendly options begin at £37 for a week, which means more or less £5 a day.
The cheapest offers allow you to rent a car for a whole month for £330, or £11 per day. As mentioned earlier, this depends on the season you book and the car type.
The average price of a litre of fuel in Italy can vary between EUR 1.45 and EUR 1.25.
Explore popular places in Italy