21 Pizzas In England You Have To Eat Before You Die
The political climate in England might be quite mixed right now, but the good news is that you don't have to travel to Italy to get incredible pizza these days.
Thanks to a wave of passionate foodie entrepreneurs and Pizzaiolos popping up all over the country, you'll now find some cracking pizzas in pretty much every corner of the UK.
Some are better than others though so we did the only rational thing which was to make a bucket list that you cans start working your way through. Road trip anybody?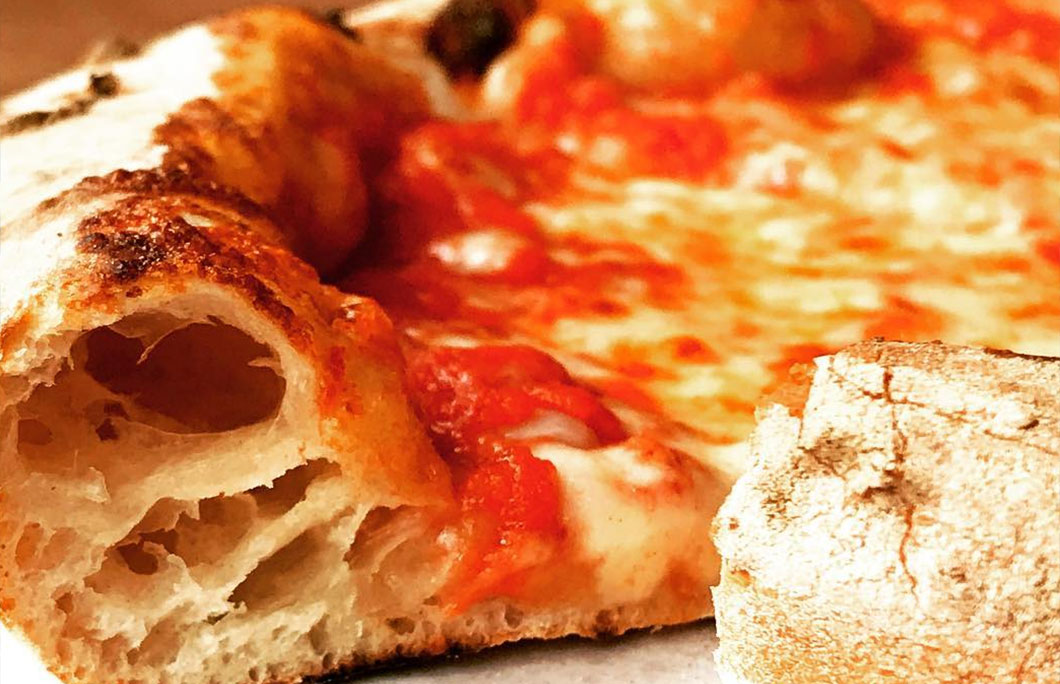 1. Dough & Brew – Warwick
Big airy crusts are the name of the game here. What's not to love about a place that specialises in really good pizza and even better beers? An absolute match made in heaven.
---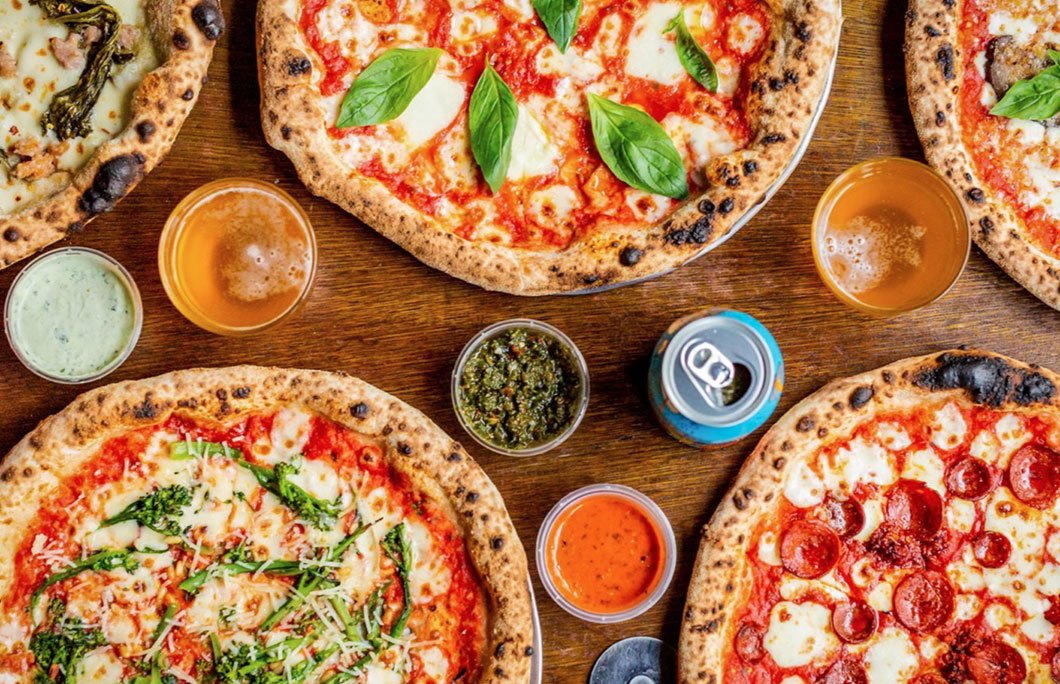 2. Yard Sale – London
With four locations around the capital, you can either eat in or get it to takeaway – as many choose to do. Yard Sale till small and local enough not to think of them as a big chain.
Real passion goes into every pizza.
---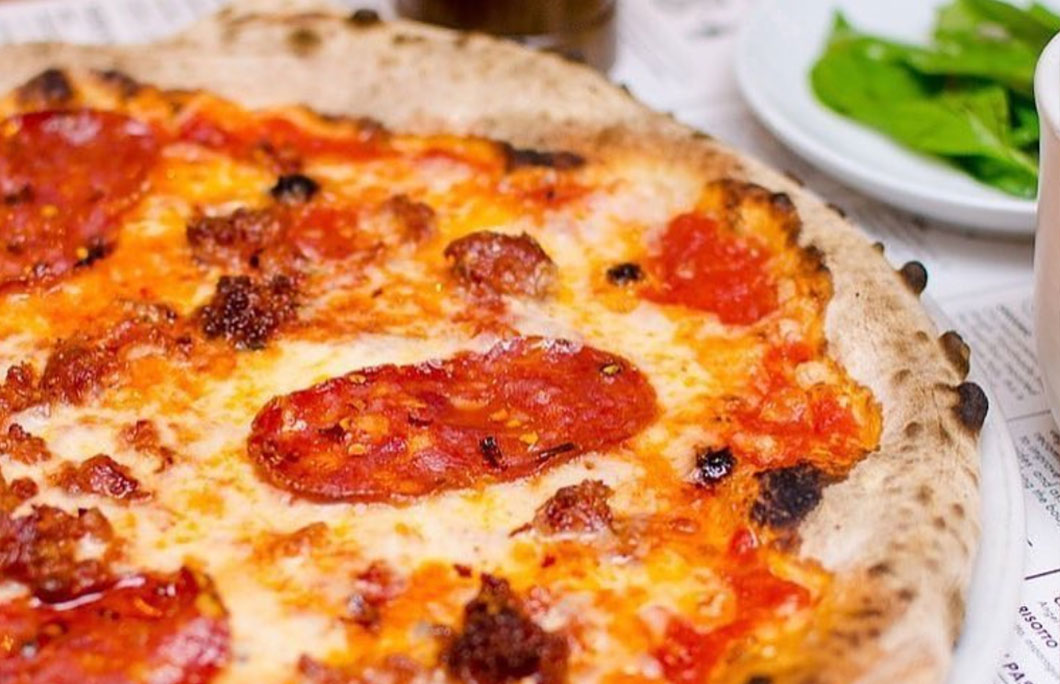 3. Crust – Liverpool
Crust also serves delicious pasta but you'd be foolish to ignore the pizza in here. They give you a choice of five types of crusts, so alongside their delicious toppings there's something for everybody here.
---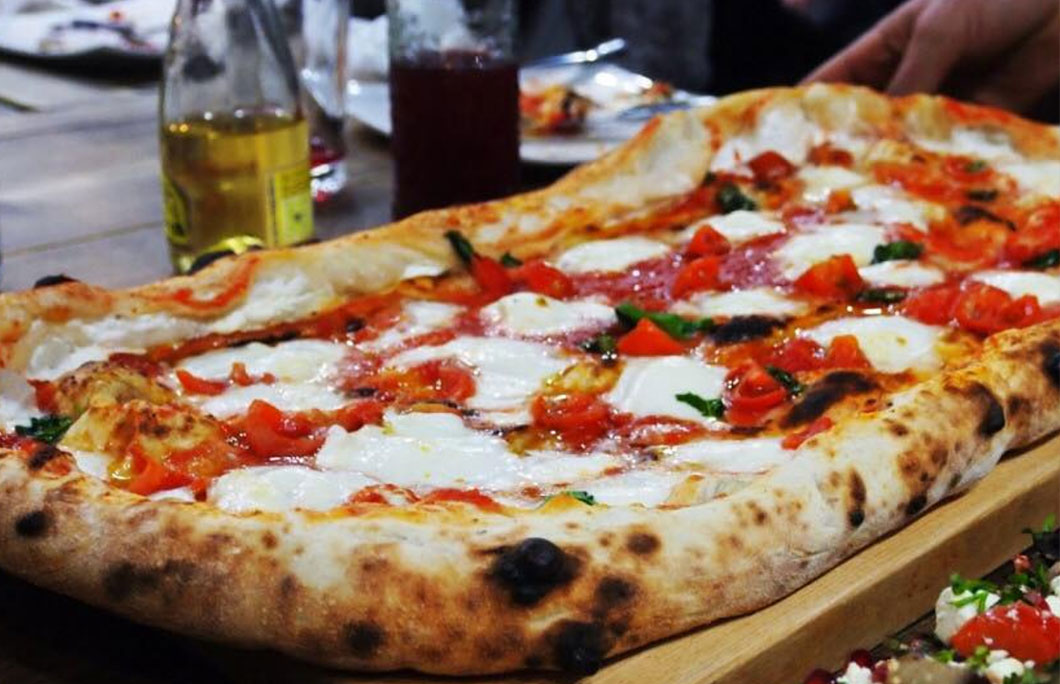 4. La Pizza – Derby
What makes such a big difference here is that they import all their ingredients from Italy. You can taste the quality of the tomato passata, cheese and Italian meats on every sauce.
---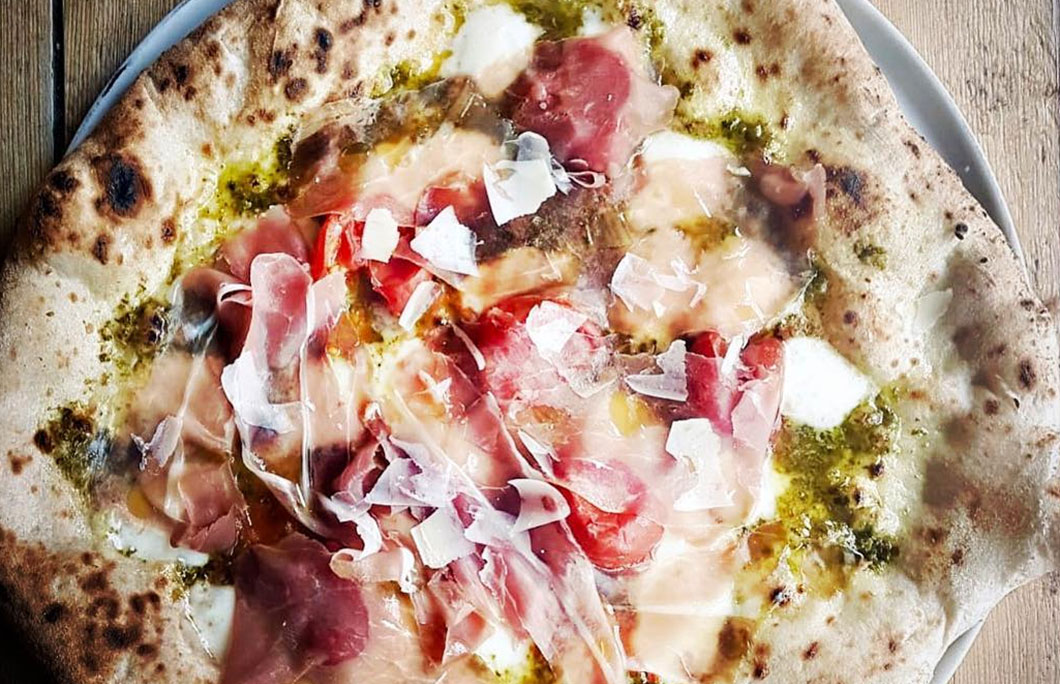 5. Pizza Fella – Leeds
The owner of Pizza Fella began working in a pizza shop in Naples and brought that passion home to Leeds – opening what is undoubtedly the best pizza in the entire city.
---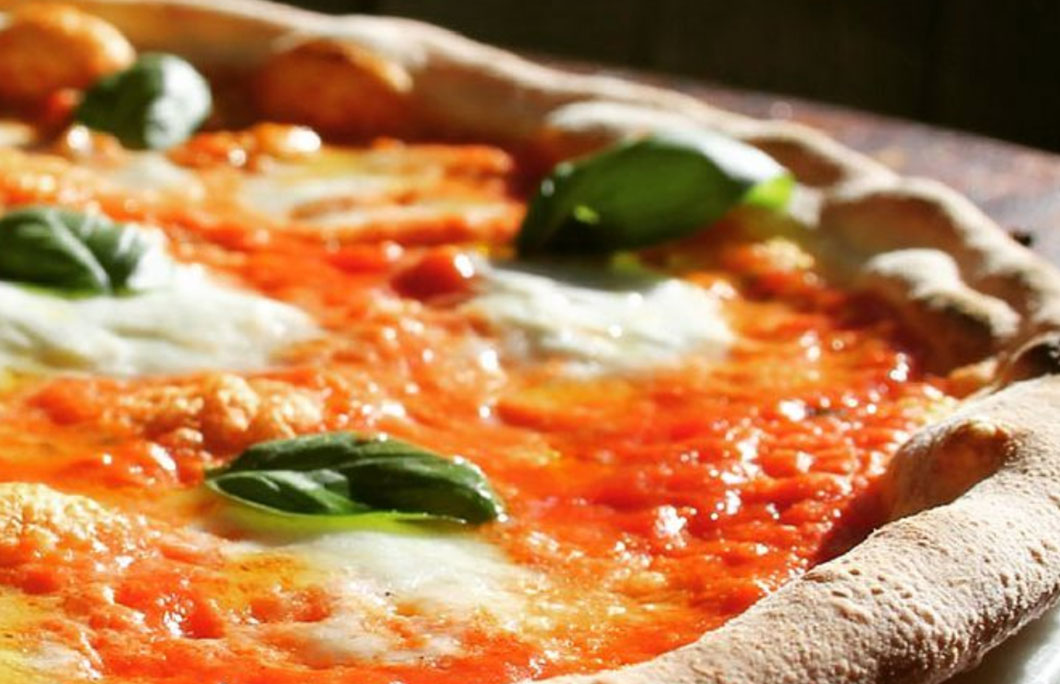 6. The White Rabbit – Oxford
Unusually, the decor in here is a traditional English style pub but the pizza is very much Italian in origin and delicious to boot.
---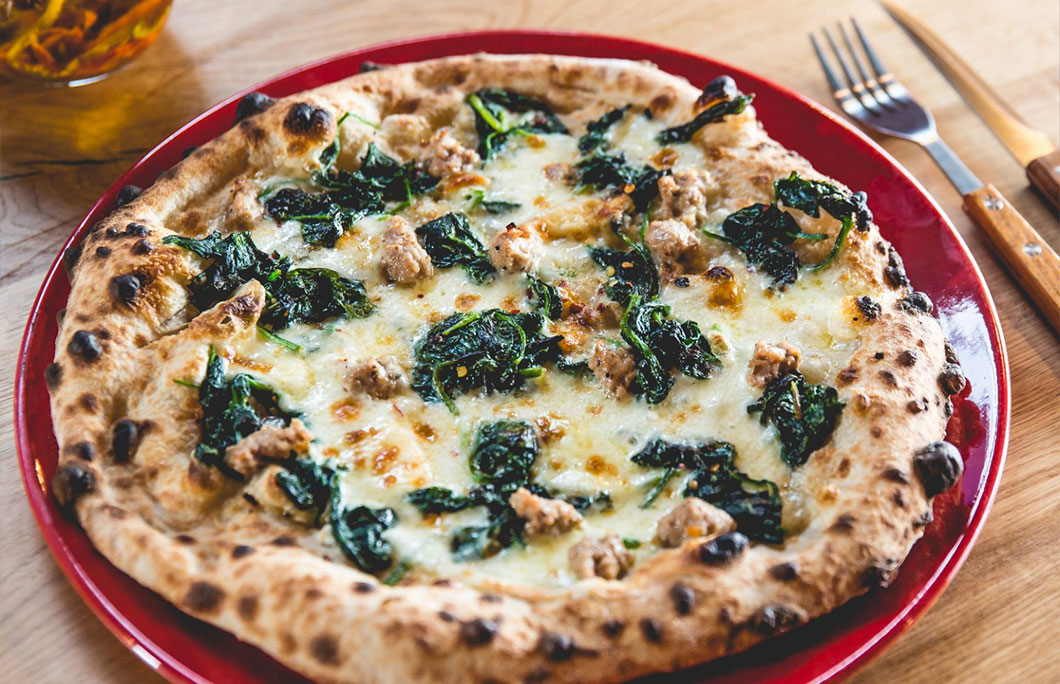 7. The Oven – Bath
They've won multiple awards and their recipe is a closely held secret that their owner Fabrizio refuses to share. We can see why. Pizza this good needs to be kept close to the heart.
---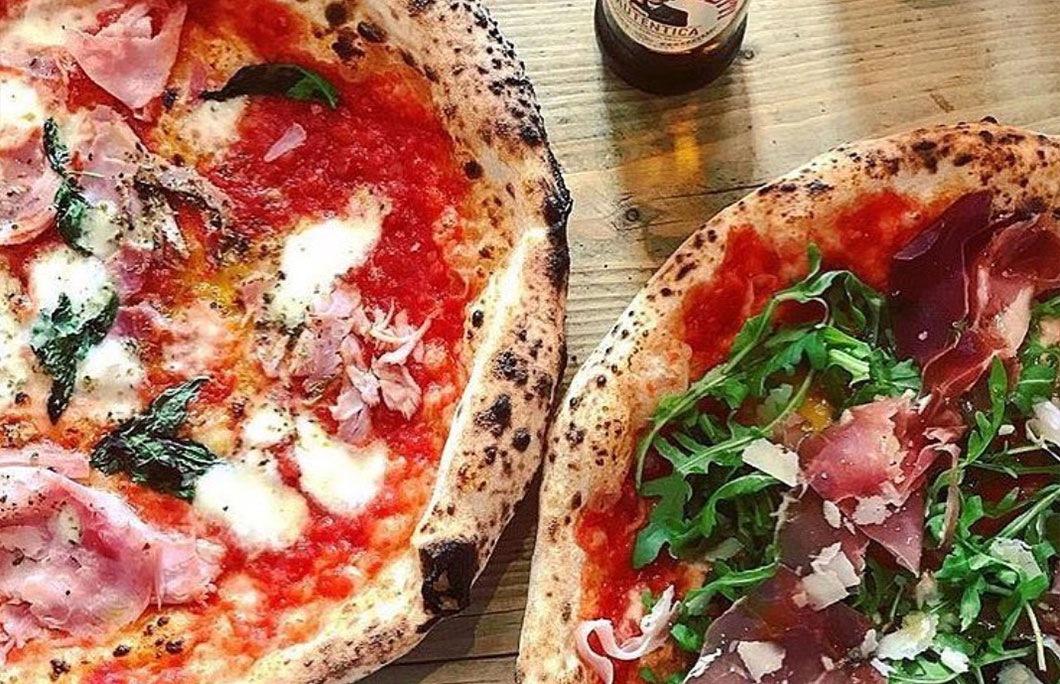 8. Rudy's Pizza – Manchester
Many regard Rudy's Pizza as the best pizza in the country. They've moved onto their second premises in Manchester on Peter Street and also expanded to Liverpool. None of the quality is lost as they grow, which is a real testimony to their excellence.
---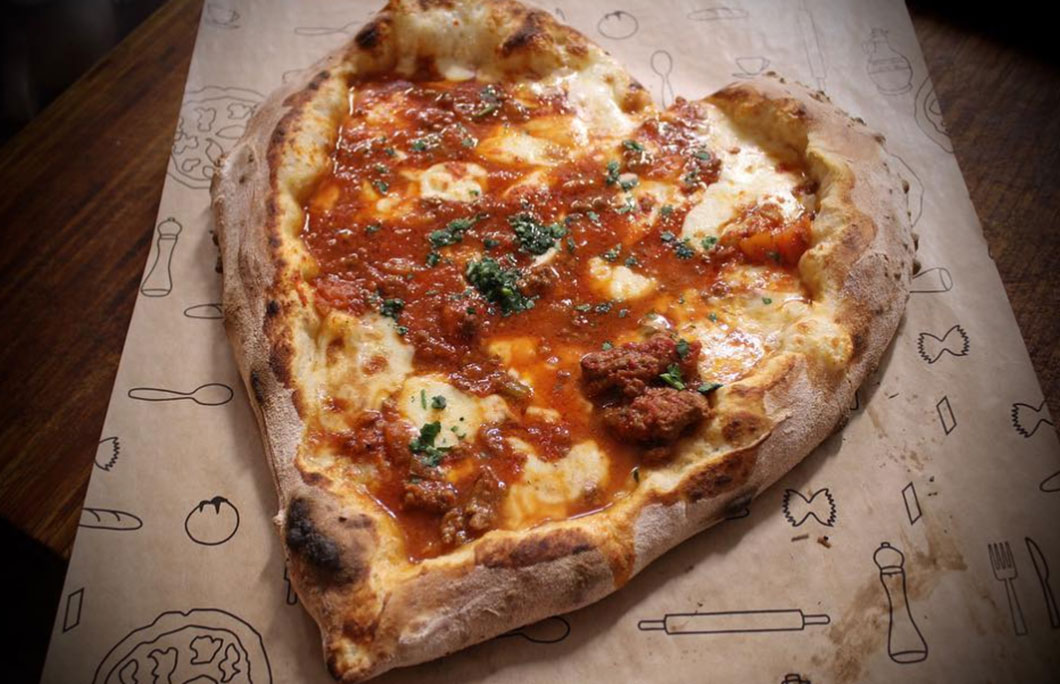 9. Very Italian Pizza – Brighton
Very Italian Pizza is a family-run business who say they can trace their pizza making skills back to the 1800s in Naples. When you taste the end product here, it's hard to disagree with their claims.
---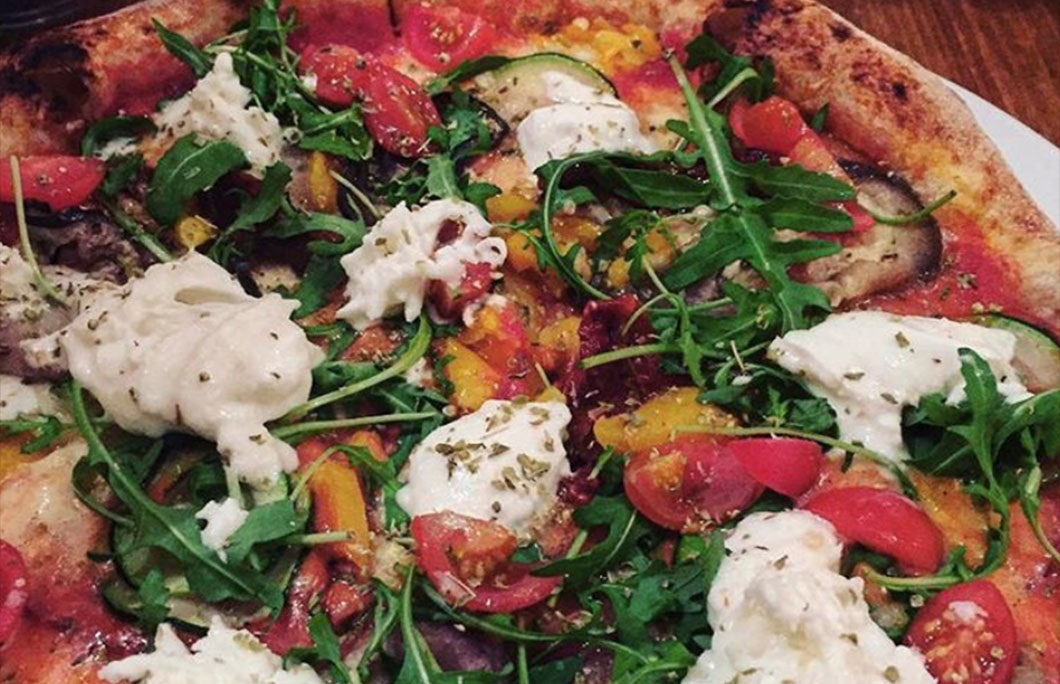 10. Dough Pizza – Bath
Dough Pizza lets you choose from a unique variety of doughs including gluten free, hemp or turmeric. A unusual experience, but one that works with mouthwatering results.
---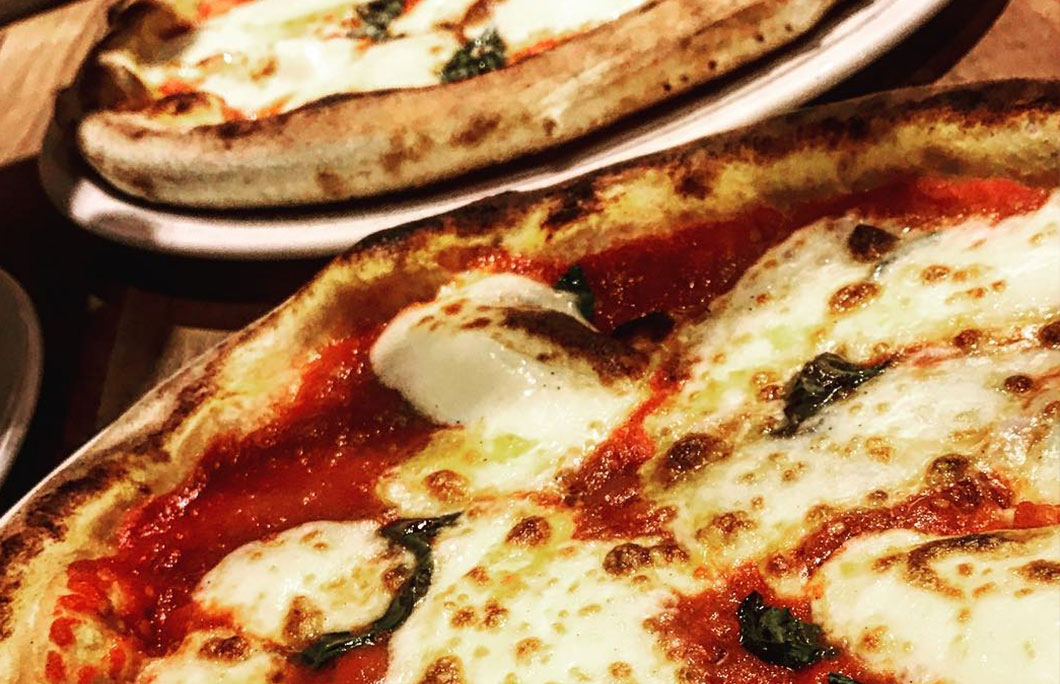 11. Stonerock – Chepstow
You can choose to have your pizza to takeaway or to sit indoors/outdoors in their restaurant. Stonerock is a buzzing restaurant with everybody coming here for one thing and one thing only… Pizza.
---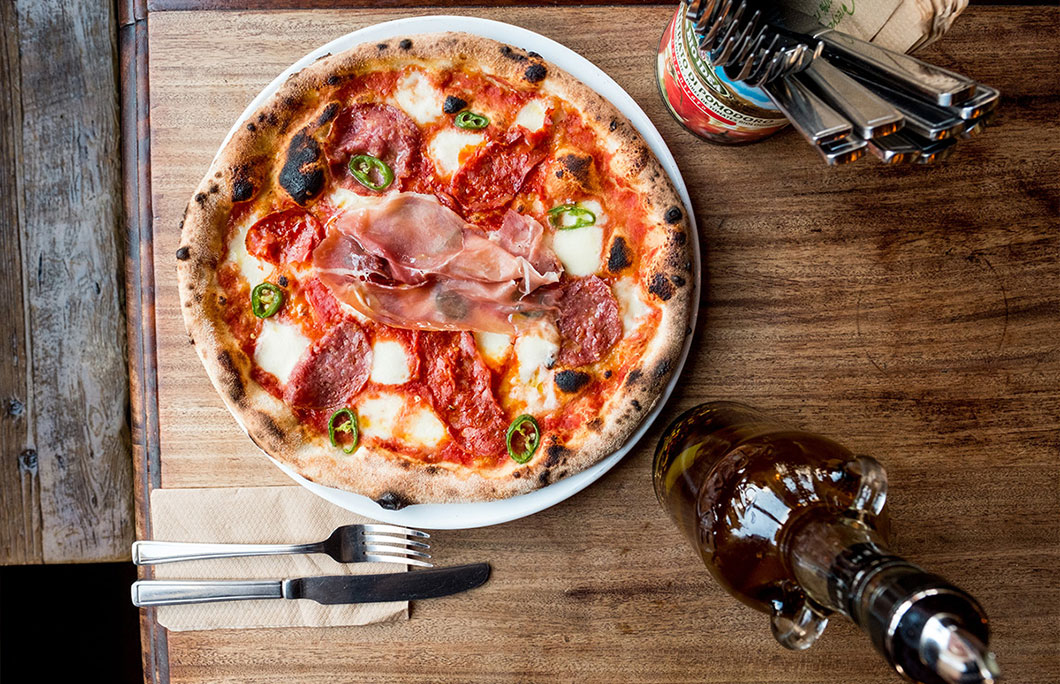 12. Sodo Pizza – Walthamstow
Now with four locations, Sodo Pizza is a classic go-to. Their pizzas are so pretty and so precise that you'll want to stop to take a photo yet at the same time devour them in one go. Divine.
---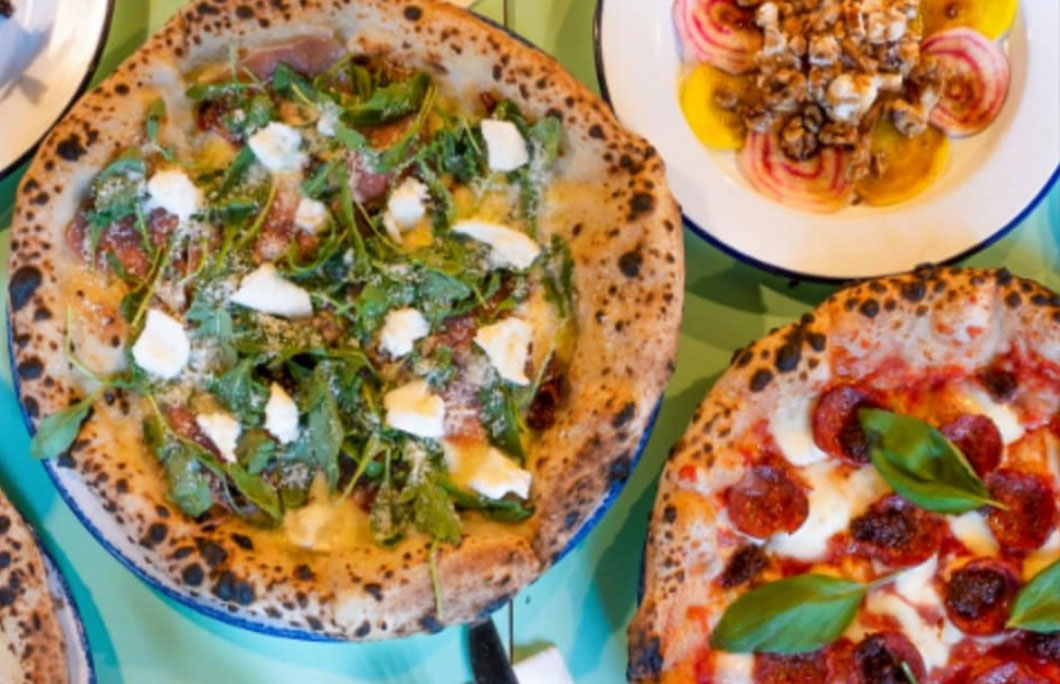 13. Ply – Manchester
Ply is a large room that doubles up as a bar and a great place to get pizza. Their toppings and style are super rustic and pack a huge flavour punch.
---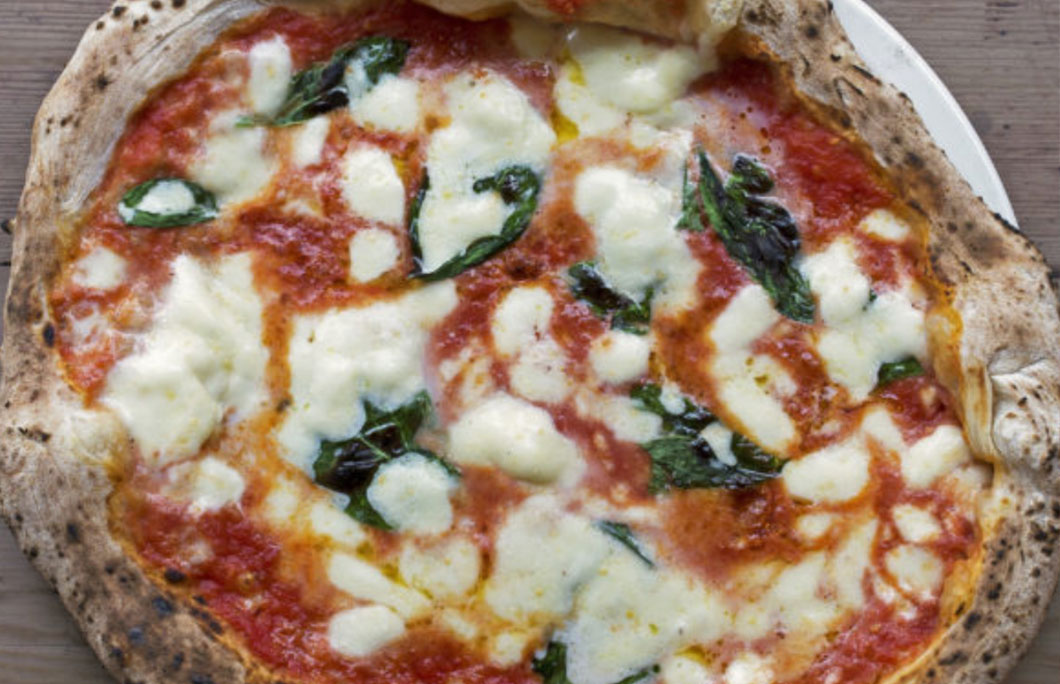 14. Pizza Pilgrims – London
They serve slow-proved Neapolitan pizza in both of their London pizzerias, plus if you are really lucky you'll catch them out and about at events serving piping hot pies to happy punters.
---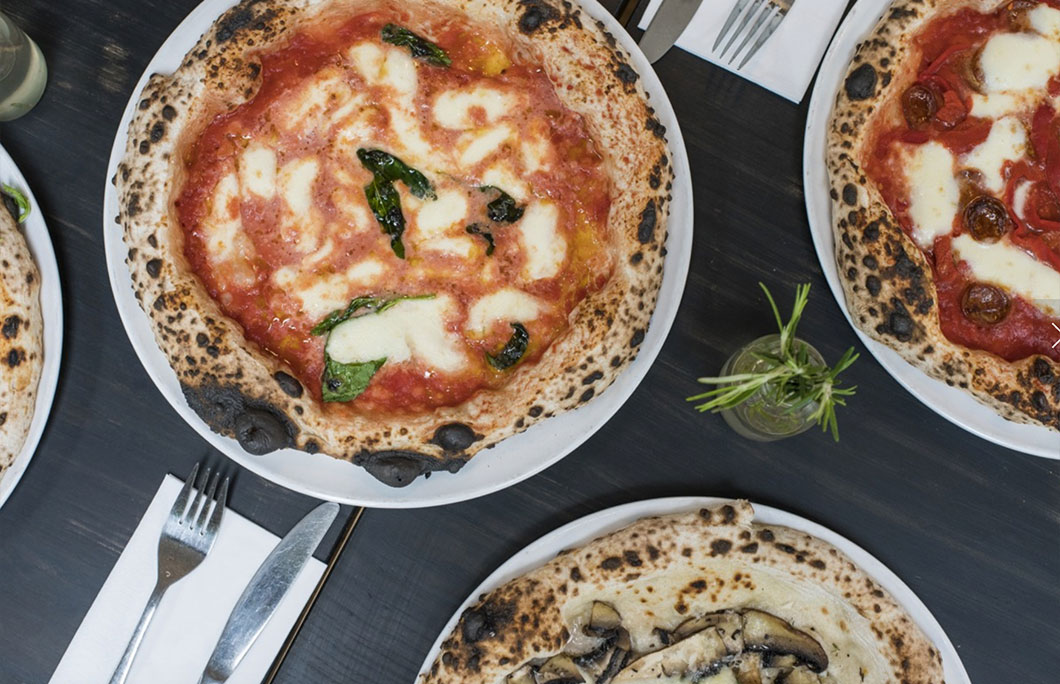 15. Made of Dough – Brixton, London
They have four small locations around the capital and have been voted the best pizza in London not once, but twice . Their happy returning customers tell you all you need to know.
---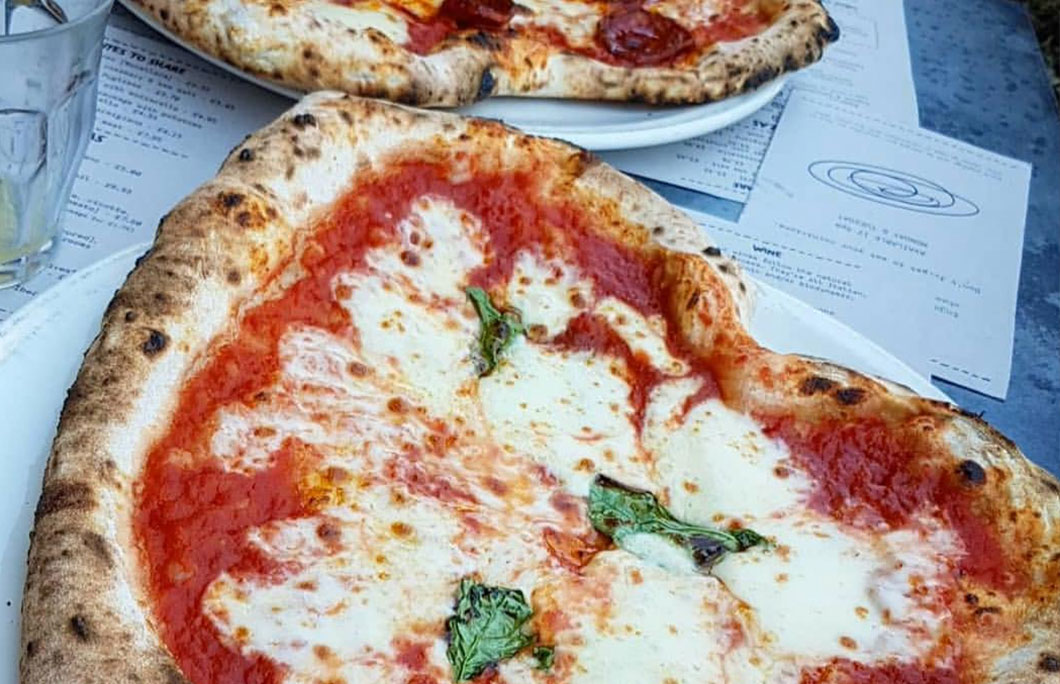 16. Franco Manca – Bristol
Franco Manca might be part of a big chain that are expanding across the country, but it still manages to feel – and taste – like a local restaurant. Top quality service and toppings.
---
17. Pizza Union Spitalfields – London
Communal wood tables line this industrial-style room and they cook their pizzas in less than three minutes. A relaxed vibe and wonderful place for a couple of slices and a drink with some friends.
---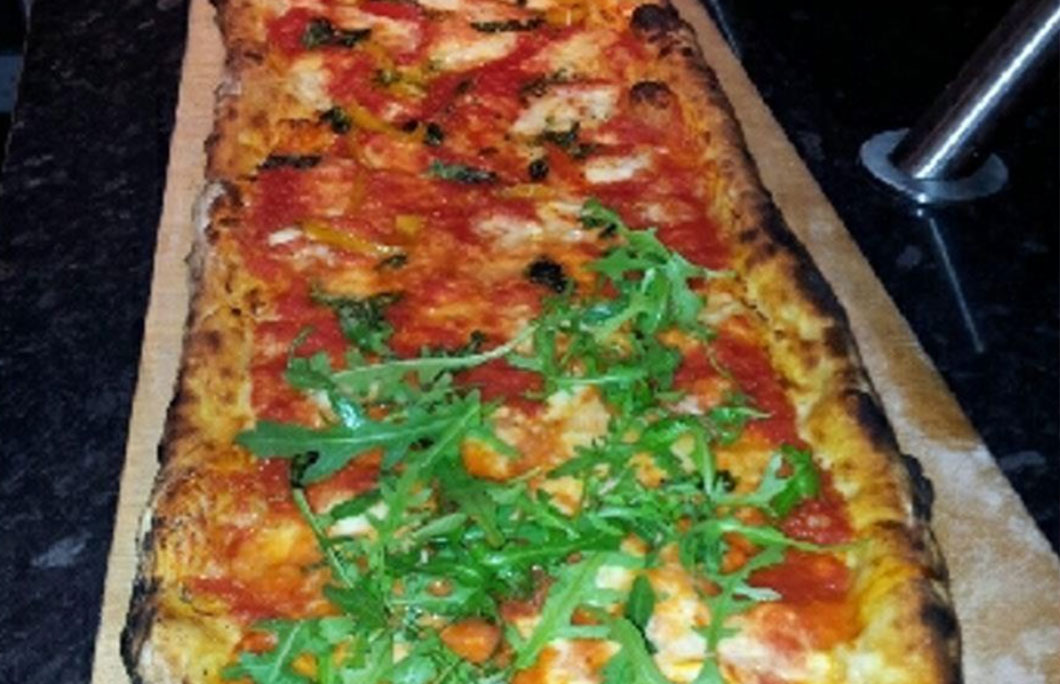 18. Da Mario Wood Fired Pizza – Bournemouth
You'll have to try their long pizza which is made for sharing or (in extreme cases) for one person to try on their own. They're happy to split up the toppings to suit everybody, which makes things easier.
---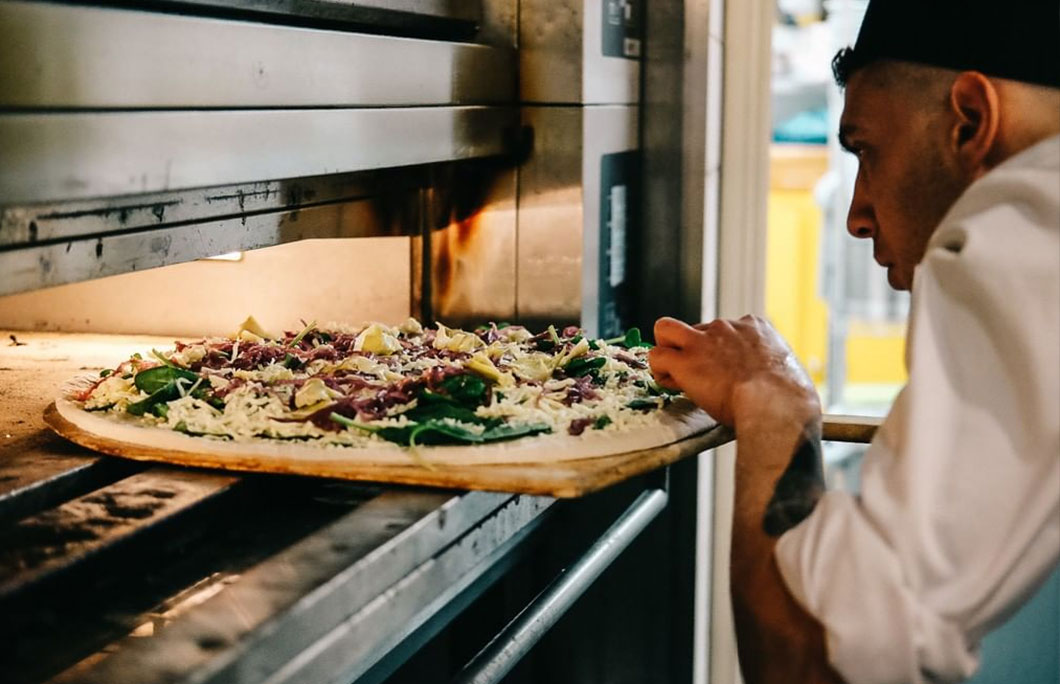 19. NY Fold
While most of the pizza on the list is Italian themed, the guys in NY Fold are here to serve people who want a proper slice of New York style pizza. One bite and you'll be in Brooklyn.
---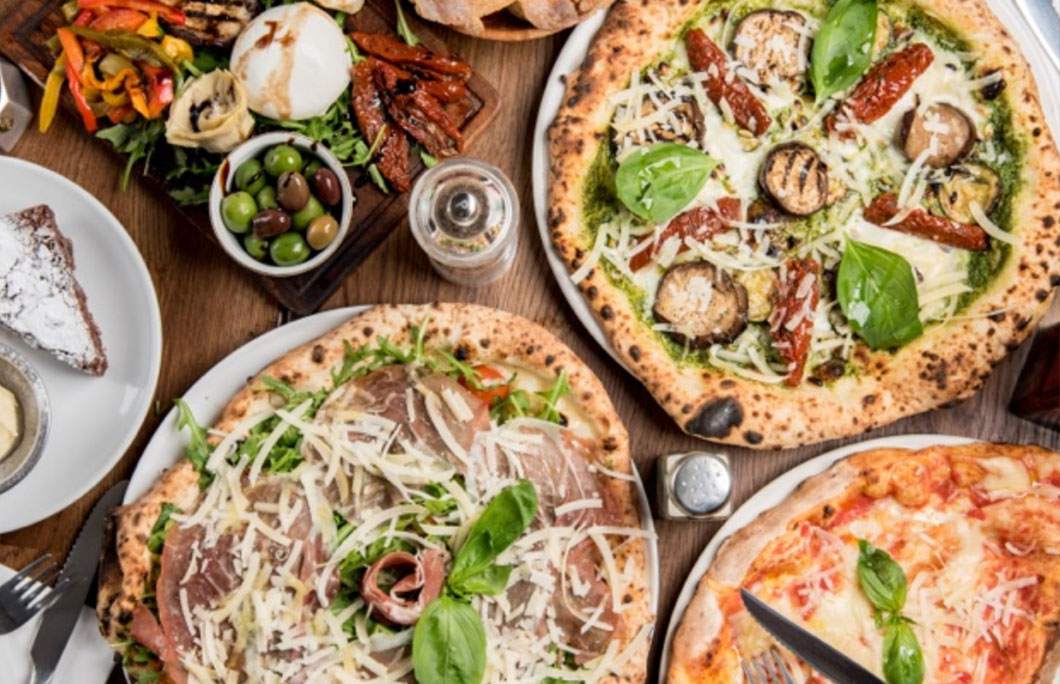 20. L'oro di Napoli – Ealing
The people behind this business have been making pizza and serving punters for 22 years. The restaurant has a strong Naples background and wonderfully tasty pizzas.
---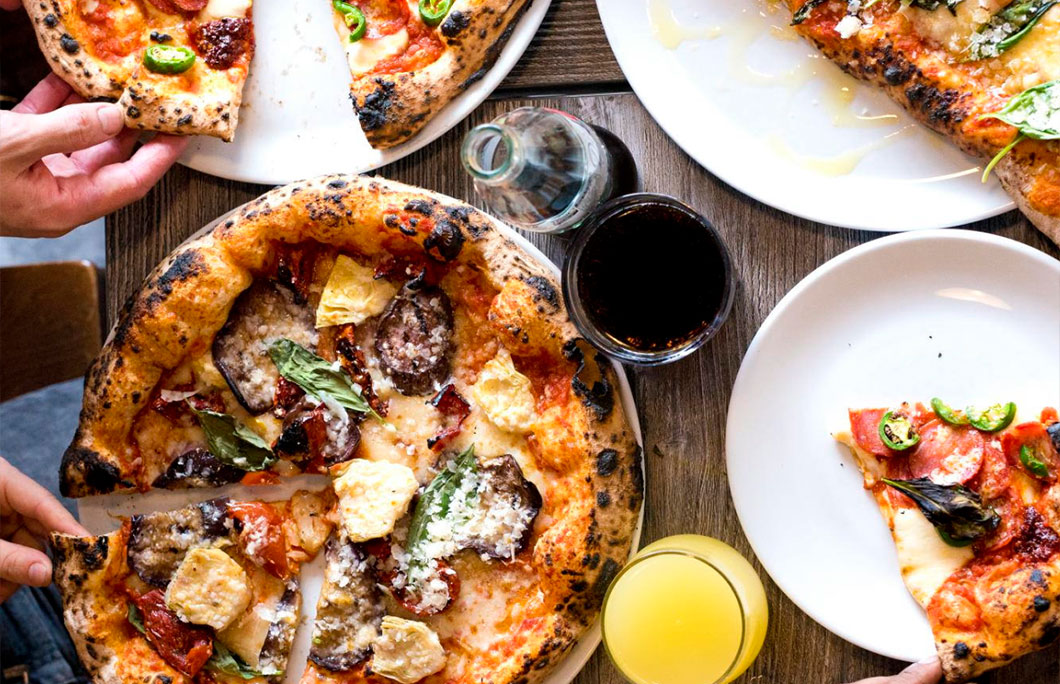 21. Double Zero Neapolitan Pizza – Manchester
Don't miss out on this small space in Chorlton that has minimal fuss and a maximum amount of satisfied customers. It's cash only but you can BYOB and have a wonderful night here with friends.
---