10 Epic Road Trips from Bristol
Salisbury
Glastonbury
Moreton-in-Marsh
The Isle of Purbeck
Cheddar Gorge
Portishead
Bath
Wookey Hole
Cheltenham
Longleat Safari Park
A thriving city in England's south west between Somerset in the south, Gloucestershire in the south and south Wales across the Severn Estuary, bustling Bristol has a population of 668,000 in the urban area.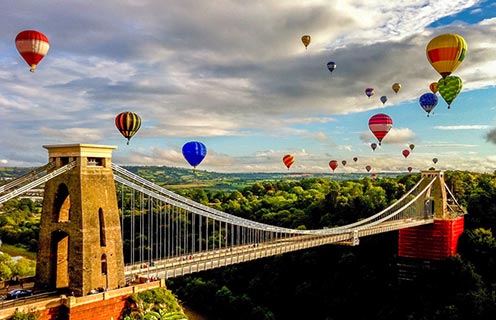 10 of the best scenic drives from Bristol
A settlement with a deep connection to the sea and all things maritime, many early voyages to the New World were launched from here, such as Venetian John Cabot's 1497 journey which made him the first European to land on mainland America.
Today's Bristol is a thriving multicultural hotspot with a seminal music and street art scene ̶ world-famous graffiti artist Banksy hails from here, as does pioneering music group Massive Attack.
The city's strategic location makes it a superb springboard for road trips where you'll soak up stunning natural scenery, marvel at historical attractions, and shop, socialise, wine and dine til your heart's content.
Top tips on driving in Bristol
You'll find car parks in Bristol city centre at Trenchard Street (open 24 hours) and Charlotte Street, as well as one a little further outside the centre at Derby Street.
If you want to ditch your ride for the day and explore the city on foot, you'll find fab Park & Ride facilities at Portway, Long Ashton, and Brislington.
1. Salisbury
A historical city in easy reach of Bristol, Salisbury in Wiltshire is a charming town that's packed with history and culture. Its stunning cathedral is definitely a highlight ̶ this masterpiece of the Gothic style dates back to 1220 and it's a must-see for any fan of architecture. But Cathedral close is also captivating ̶ this highly desirable clutch of perfectly preserved Georgian and Elizabethan houses includes Mompesson House, with its walled garden and rare period furniture, and the former home of British Prime Minister Sir Edward Heath, Arundells.
Getting there: drive southeast from Bristol along the A36 and you'll be in Salisbury in around one and a half hours.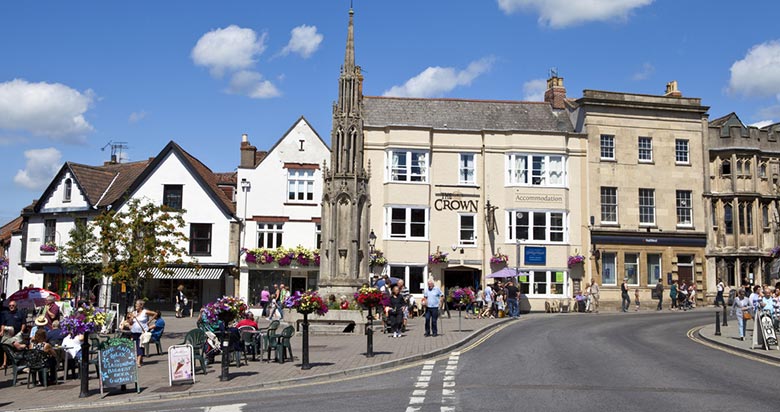 2. Glastonbury
If you happen to have bagged a ticket for the world-famous music festival that's (in regular times) held here, you've got a weekend in musical heaven to anticipate. But Glastonbury is also worth visiting at any time of year, with attractions like The White Spring, a Victorian well house with therapeutic waters, and the ruins of Glastonbury Abbey (said to have been built to house the Holy Grail), which supposedly also have King Arthur's Tomb in their grounds. If you're a fan of Arthurian legend you should also check out Glastonbury Tor, the hill and tower where, according to legend, the legendary Excalibur sword was forged.
Getting there: drive south from Bristol along the A37 and A39 and you'll reach Glastonbury in less than an hour.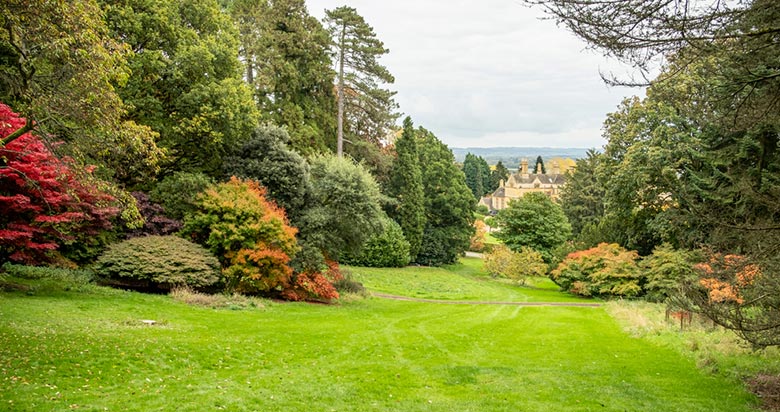 3. Moreton-in-Marsh
A bijou Evenlode Valley market town in the Cotswolds Area of Outstanding Natural Beauty, Moreton-in-Marsh dates back to the Saxon era, some 1000 years ago. There's an expansive high street here lined with gorgeous 17th, 18th and 19th Century buildings, including the elegant Redesdale Hall, the Curfew Tower and the White Hart Royal manor house, where King Charles I sought sanctuary during the English Civil War. You can also see magnificent birds of prey up close at the nearby Cotswold Falconry centre and there are art galleries and antique shops aplenty.
Getting there: take the M5 northeast from Bristol and you'll reach Moreton-in-Marsh in one hour and fifteen minutes.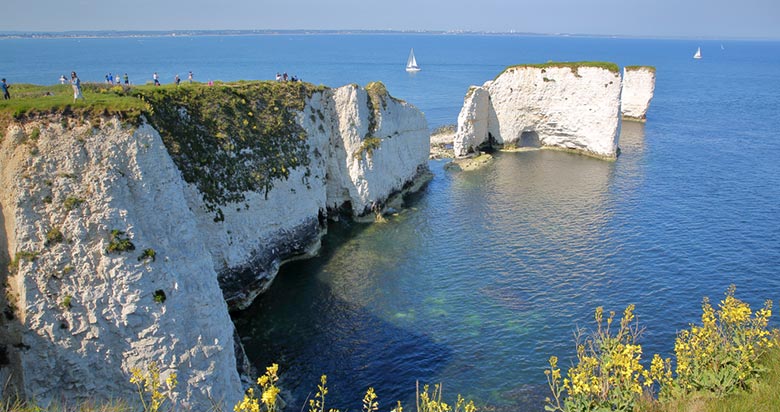 4. The Isle of Purbeck
Actually a peninsula, the Isle of Purbeck is a dramatic 60 square mile sector of coastal Dorset which earned its intentional misnomer due to its distinctive character and isolated geography. There are lots of prehistorical and natural attractions to explore here, including the Ballard Down National Trust nature reserve with its rare calcareous grassland terrain, East Lulworth hamlet with its cute 17th Century thatched cottages, and Flowers Barrow near Kimmeridge in the south of the area, which comprises the remnants of a 2500 year old Iron Age hill fort. Wareham is a great launchpad for discovering the Isle of Purbeck and here you'll see substantial earthen walls built after the town was captured by King Canute in 1016 and a Saxon urban plan peppered with over 200 fascinating buildings that represent different historical areas.
Getting there: take the A350 southwards from Bristol and, traffic permitting, you'll be in Wareham in under two hours.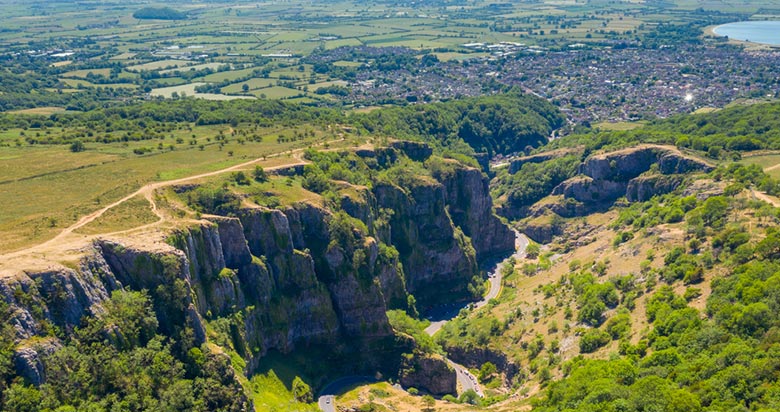 5. Cheddar Gorge
This famous Somerset site full of rugged crags and dramatic peaks is home to some unique fauna and flora, and it's superb place to embrace the great outdoors. Cheddar Gorge is England's largest, at 122m deep and 4.8km long, so if you're reasonably fit you can hike around its dramatic cliffs in under two hours. While you're here you might spot the resident herd of feral goats who roam freely, surefooted Soay sheep which tiptoe along the edges of cliffs and rare horseshoe bats flapping in and out of caves as the sun sets.
Getting there: drive southwest on the A38 and you'll be in Cheddar Gorge in around 45 minutes.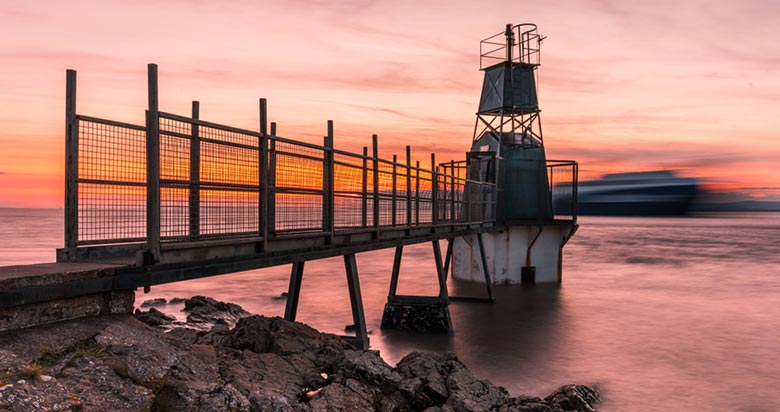 6. Portishead
This proud fishing town and deep sea port on the Severn Estuary gave its name to a pioneering trip-hop band which any fan of 90s British music will be familiar with. And it's a vibrant place to visit in its own right, with a swish new 250-berth marina lined with trendy apartment blocks and hip pubs and restaurants, a lovely lido (open-air pool) at Battery Point, and the lush Portishead Lake Grounds where you can picnic on the perfectly-groomed lawns, tree bathe or hire a pedal boat.
Getting there: take the A369 west and you'll be in Portishead in around 25 minutes.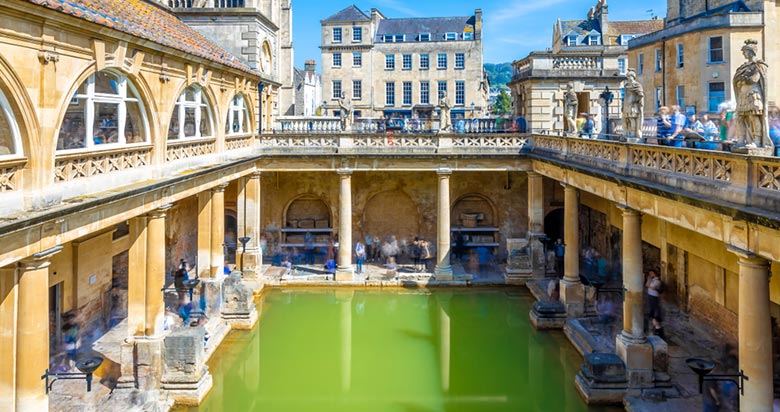 7. Bath
Wellbeing destinations don't get much older than Bath ̶ it's been famed for the revitalising powers of its waters since Roman times. If you want to dip your toes (and more) into the town's life-giving liquid, you can try the ancient Roman Baths and the contemporary Thermae Bath Spa, which is Britain's only natural thermal hot springs suitable for bathing. Once you've towelled off and popped your clothes back on, the town centre has a cracking collection of independent shops, some superb museums and galleries and a cultural calendar packed with theatre productions, sports and music events year-round.
Getting there: take the A4 southeast and you'll be in Bath in around 35 minutes.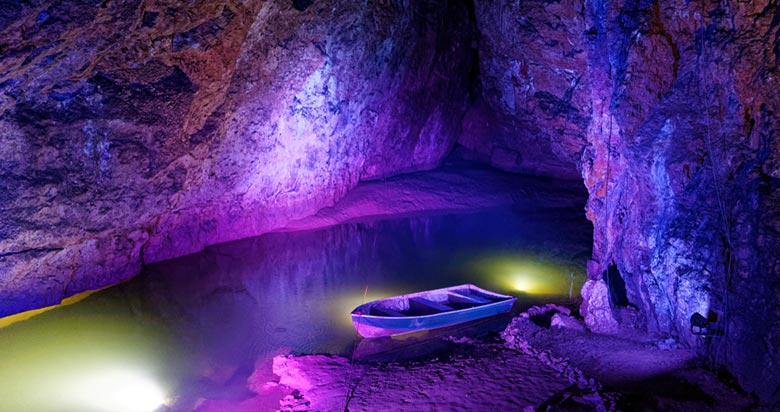 8. Wookey Hole
Wookey Hole is a complex of caves underneath the Mendip Hills which is Britain's largest show caves system and it's an otherworldly attraction which you'll never forget. At Chamber 20 there are some ultra-rare rock formations, you might see the eerie With of Wookie Hole and on your way out you can visit Dinosaur Valley, a thrilling prehistoric theme park packed with awesome animatronic dinosaurs that roar and move just like the real thing!
Getting there: drive south from Bristol on the A38 and B3134 and you'll be at Wookie Hole in around 45 minutes.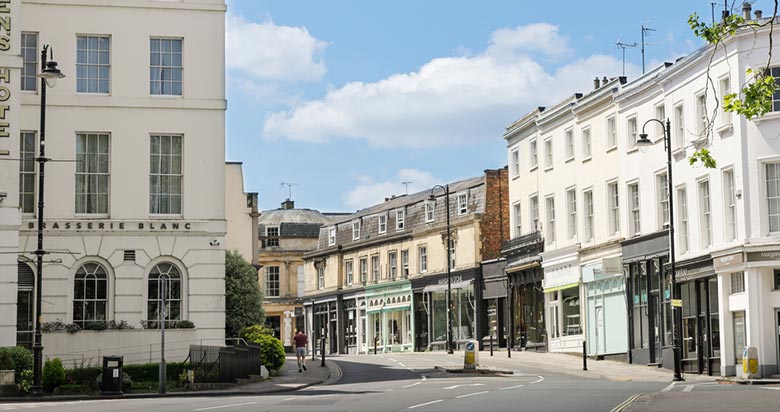 9. Cheltenham
Recently voted the best place to live in the South West, Cheltenham is a leading light in terms of culture, education and smooth connectivity to the rest of Britain. It's the most complete and intact Regency town in the UK and has a super cuisine scene spanning everything from down to earth cafes to Michelin starred haute cuisine emporiums. Cheltenham also boasts highly-rated literature and music festivals and a famous racecourse (home to The Cheltenham Festival, the UK's most prominent annual jump event).
Getting there: take the M5 northeast and you'll be in Cheltenham in around 45 minutes.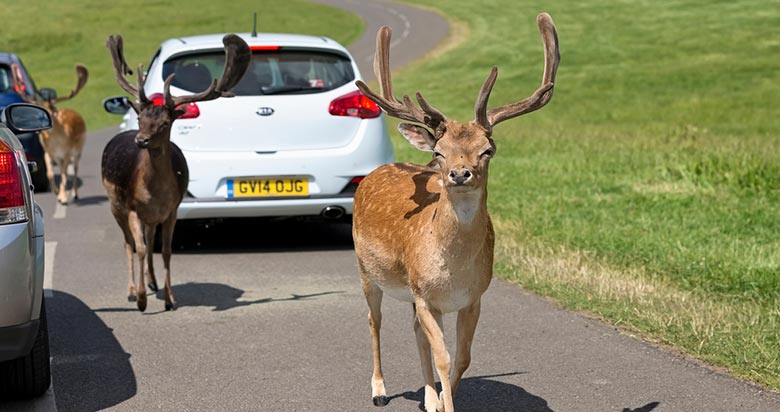 10. Longleat Safari Park
Located in Warminster, Longleat is the UK's No.1 safari park and its stunning stately home setting sets it apart from many international rivals. You can see wonderful animals like koalas, hippos, gorillas, lions, giant anteaters and meerkats here, as well as domestic farm animals like donkeys, chickens and rabbits, while those with nerves of steel can even handle snakes during supervised sessions. There's a small-scale railway that whisky you around the main attractions, as well as boats for conducting water-based tours and you can refuel at the pizza parlour, coffee shop or takeaway snack stop.
Getting there: take the A4 southeast from Bristol and you'll be in Longleat in around one hour.
It's evident that Bristol and its environs have much more to offer than meets the eye ̶ hit the road here for history, culture, scenery, local characters and a warm welcome.