The 25 Best Pizzas In The Philippines
While there are many things around the world that we could spend hours arguing about, there is one thing that the vast majority of the world agree on: that without a doubt, pizza is one of the world's tastiest dishes. Luckily, pizzas in the Philippines are seriously tasty.
It might not be the first thing you think of when craving a bite to eat here, but there's some great pizza joints to explore. We've rounded up our picks of the very best…
Best Pizzas In The Philippines, How do these rankings work?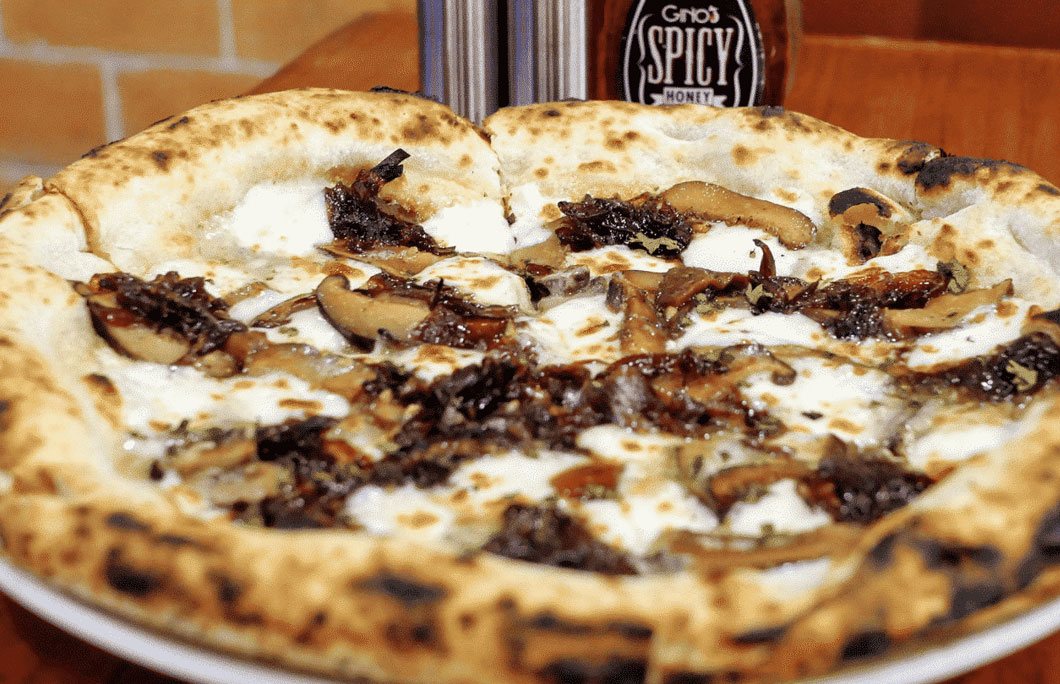 1. Gino's Brick Oven Pizza – Quezon City
Their pizzas are cooked in a traditional Italian-style with dough that has been baked in house and proves for at least a day.
They then cook the pizza within a couple of minutes at 400C which results in a perfect crust. The toppings are what really bring their pizzas alive. Never a dull meal in here.
---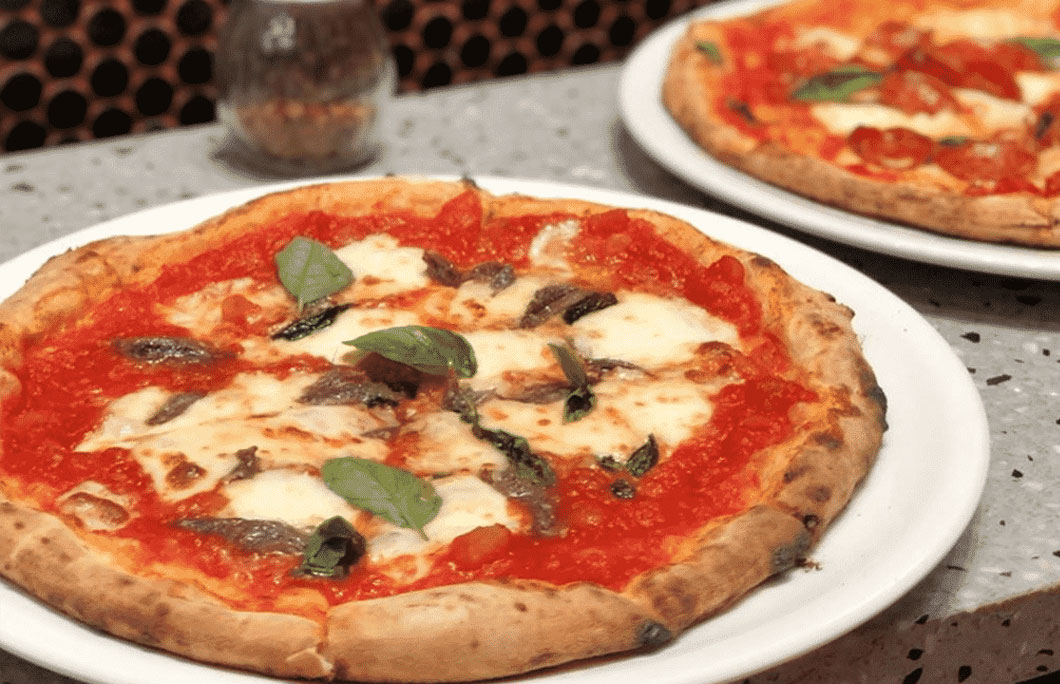 Image: @the_eatgirls/Instagram
2. Elbert's Pizzeria – Makati City
From the man who owns one of the city's best steakhouses comes this fantastic pizzeria. Elbert's Pizzeria cooks up authentic Neapolitan-style pies, with ingredients coming straight from Italy.
The tomato sauce is perfectly sweet and tangy, the cheese creamy and the crusts nicely chewy.
---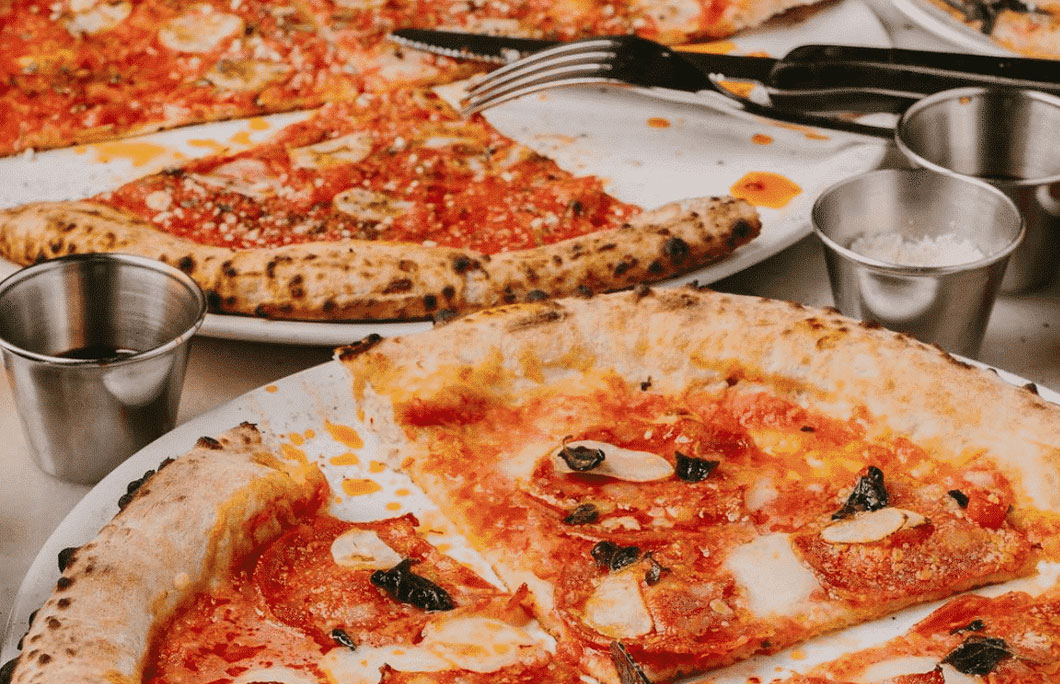 3. Motorino Pizza – Bonifacio Global City
This stylish pizzeria does perfectly thin and crispy pizzas, with a range of gourmet toppings. Controversial, but the Brussel Sprout pizza is a must-try: Fior Di Latte, Brussels Sprouts, Pancetta, Garlic and Pecorino.
---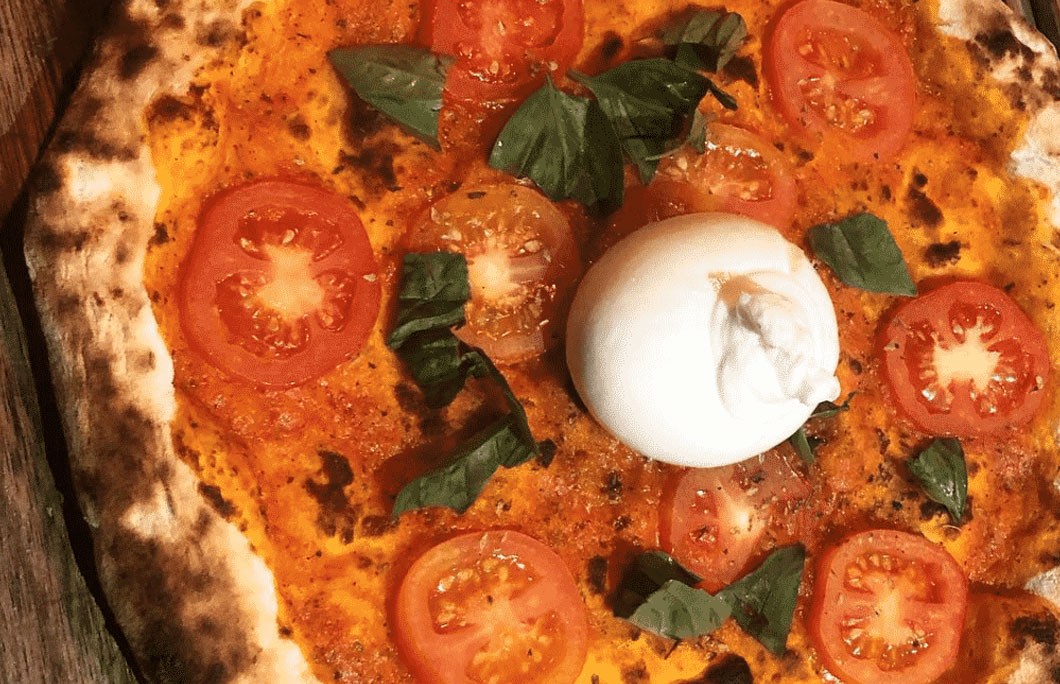 4. Kermit – Siargo
Come to catch some waves in Siargo and then eat one of the best pizzas in the Philippines. It's Neapolitan-style pizza with fluffy crusts and a thin base, with toppings such as burrata. Good news: Kermit also has a location in Manila.
---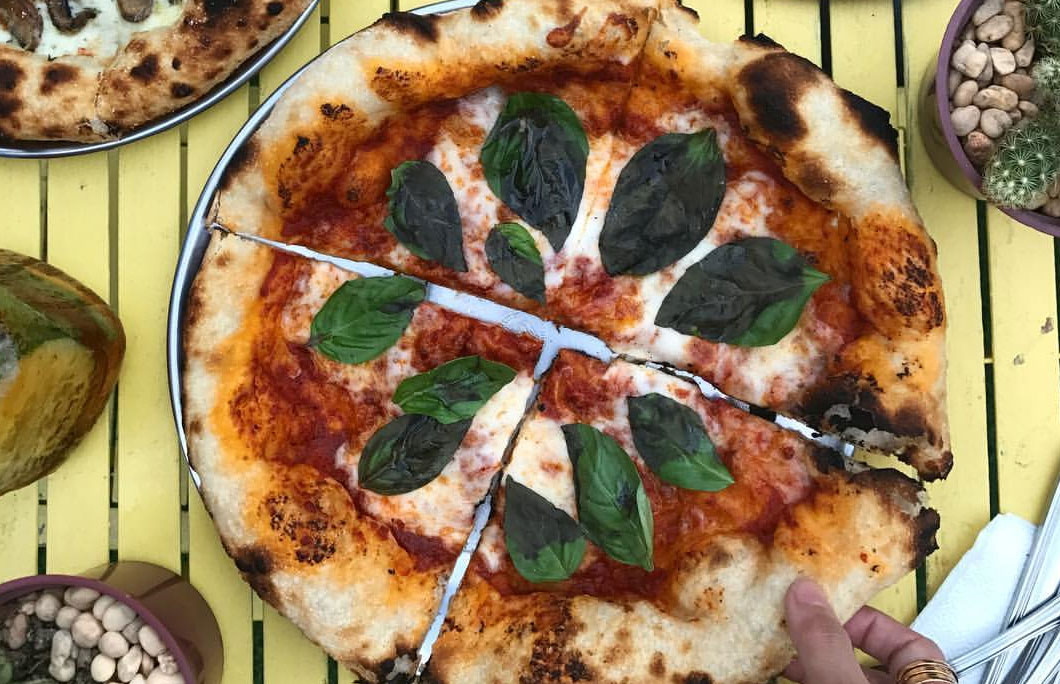 5. Crosta Pizzeria – Metro Manila
As the name suggests, this spot is all about the crust. Crosta Pizzeria uses a sourdough base that results in a light and airy crust. The sauce is made with Italian plum tomatoes and is seriously good. Upgrade your pie to have a spinach and artichoke stuffed crust for extra flavour.
Plus, it's dog friendly and they even have plenty of vegan pizza options.
---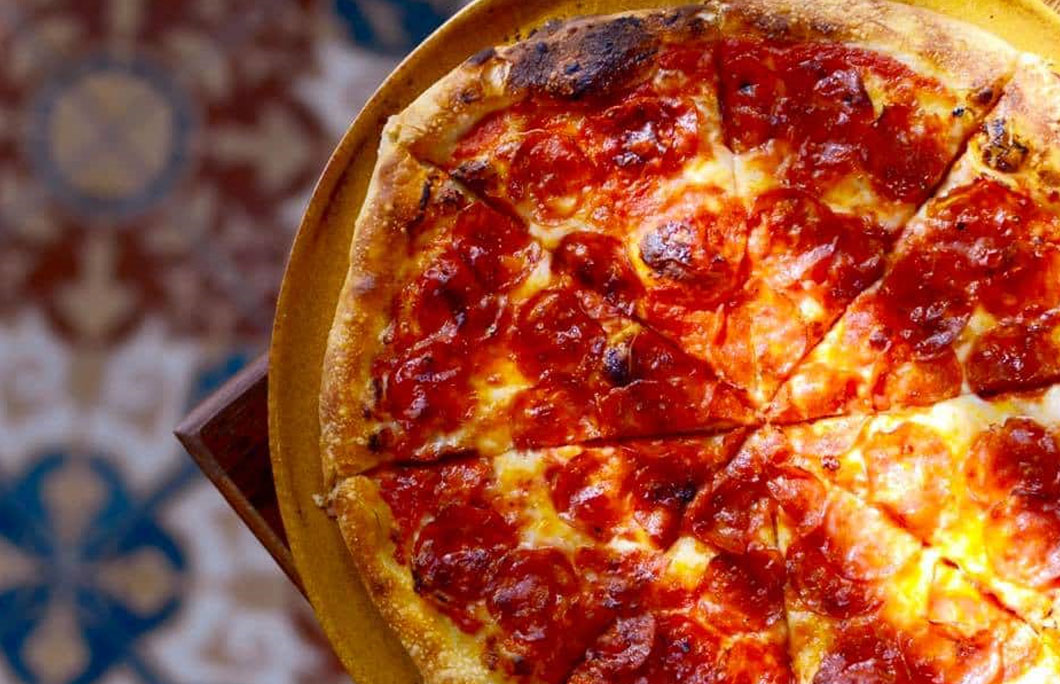 6. Wildflour Italian – Bonifacio Global City
For an authentic Italian dining experience in Manila, Wildflour Italian is a top choice. Feast on woodfire over-cooked pizzas that keep toppings simple. The flavour of the dough and natural ingredients really shines through.
The Cacio e Pepe pie is particularly good: Pecorino cheese, Mozzarella and Parmagiano.
---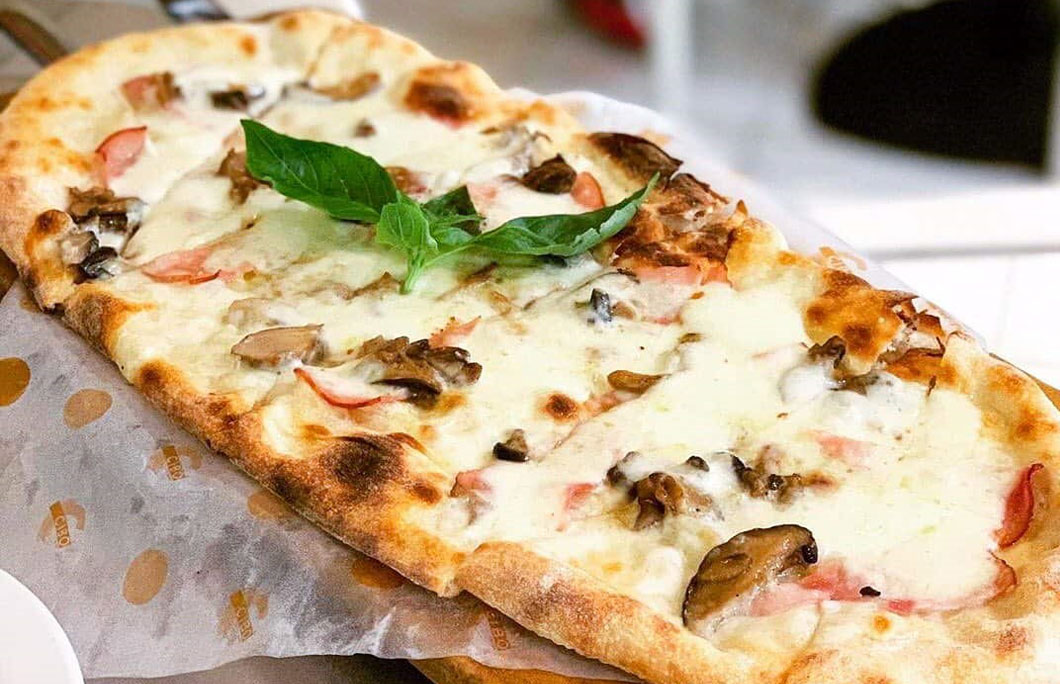 7. Cibo – Multiple Locations
Cibo is committed to use only the best products they can find, both locally and from Italy. Their olive oil, cheeses and flour are pure Italian, while fresh veg and herbs are local and organic.
While the menu has all sorts of tasty bites, the pizzas stand out. They're long and thin and perfect for sharing.
---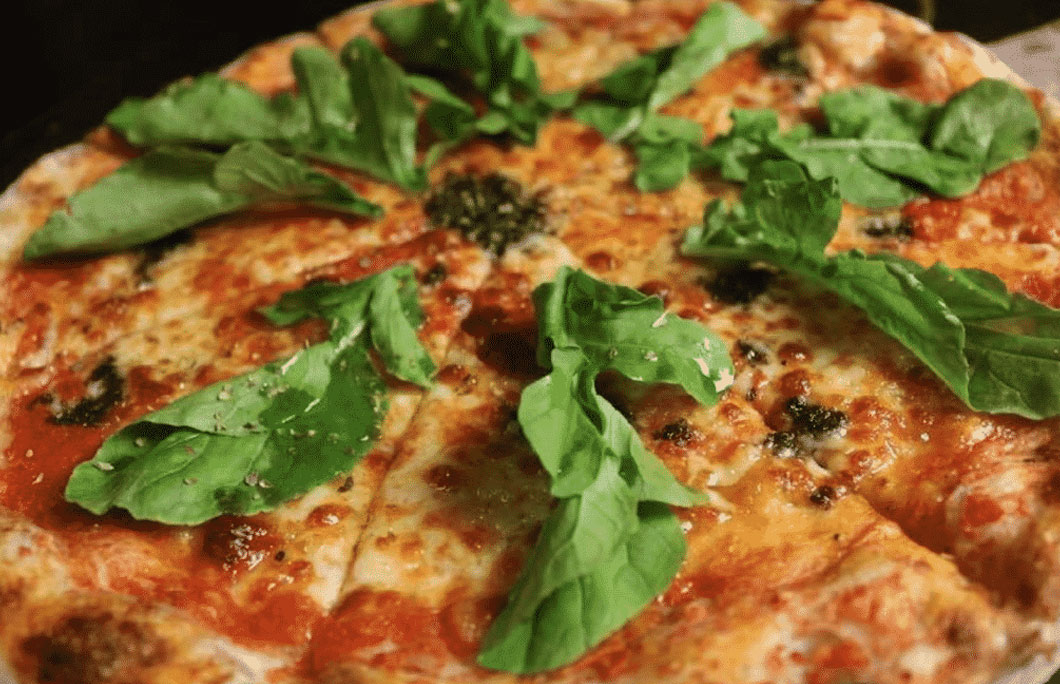 8. Trattoria Altrove – El Nido
Spending some in this paradise place? Trattoria Altrove El Nido is a charming local restaurant that does incredible pizza. They have an authentic Naples-style brick oven that gives the pizza a perfect char.
The hand tossed dough and fresh toppings bring it to a new level.
---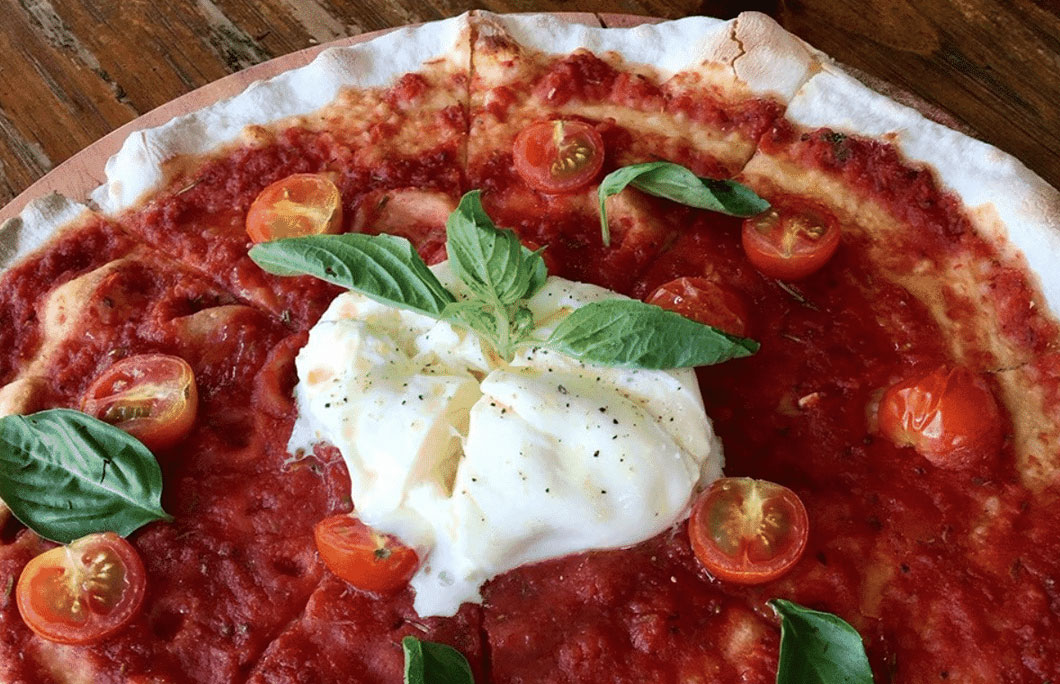 9. Da Gianni Cucina Italiana – Metro Manila
One thing that sets Trattoria da Gianni apart is that as well as pizzas, they have a wide variety of bruschettas. With toppings ranging from Parma ham with figs, fresh ricotta and truffle oil, to Taleggio cheese with apricots, they make the Italian staple more exciting than usual.
Don't worry – they also do regular pizza that's just as delicious.
---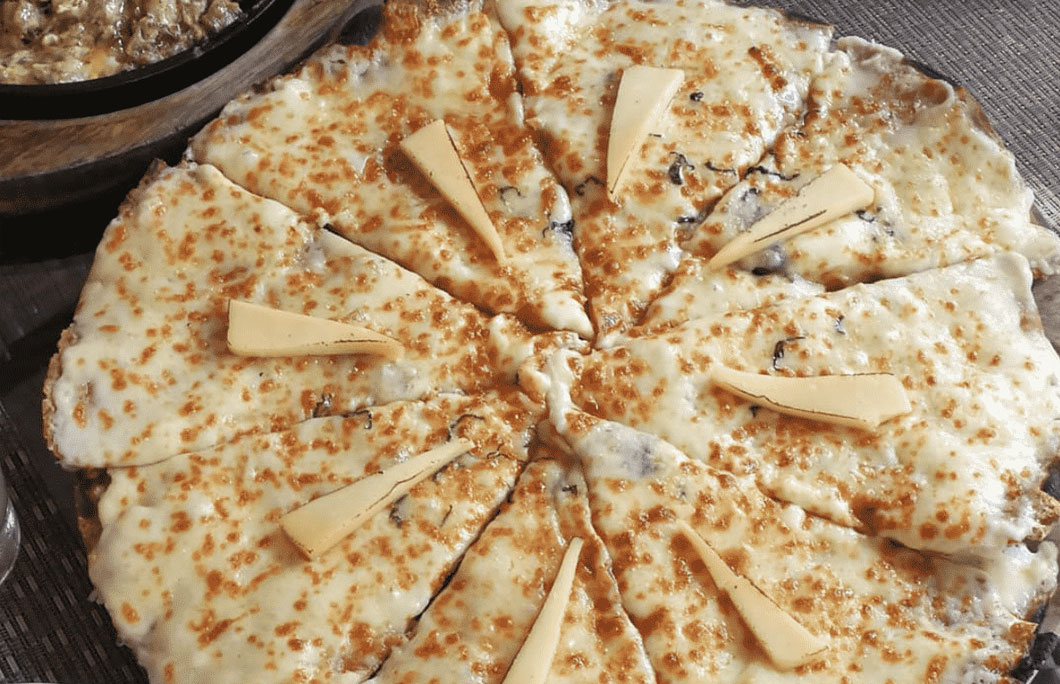 Image: @kai.ursua/Instagram
10. BarLO Resto Lounge, Two Seasons – Boracay
People come far and wide for the signature cheese pizza here. And who can blame them? The delectable four-cheese pizza comes with blue, cheddar, mozzarella and parmesan cheese.
The beachfront location and sunset views make it even more perfect.
---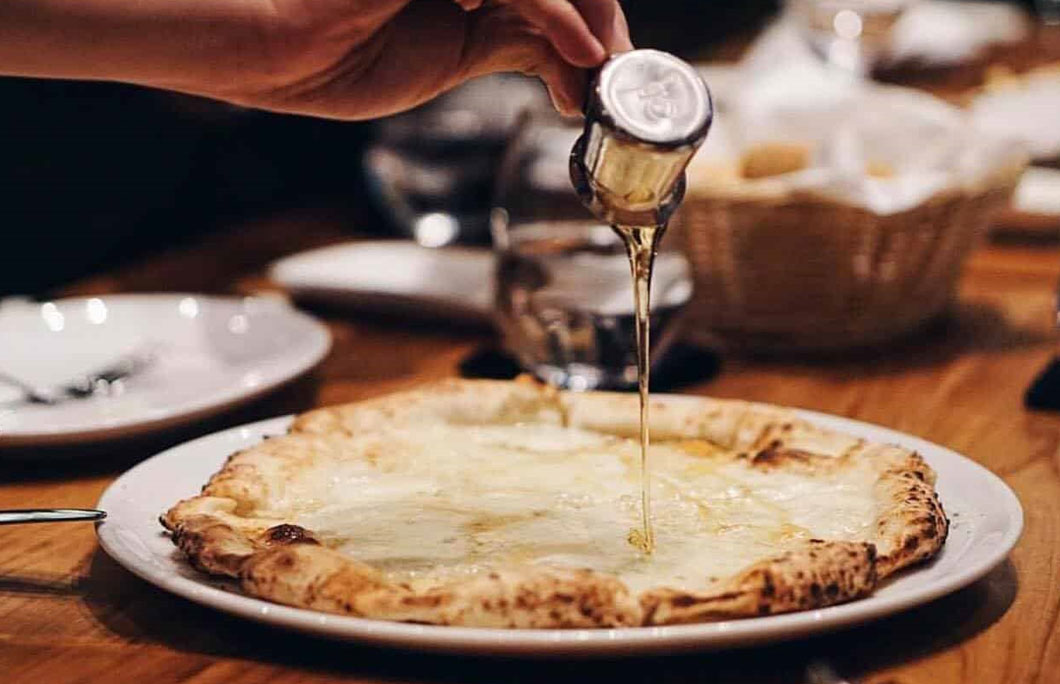 11. Salvatore Cuomo & Bar – Taguig
Celebrity chef Salvatore Cuomo is known in Japan as 'The Pizza Man', and his pizzas in Philippines live up to the same high praise. These pies are classic Neapolitan pizzas, with nine pies to choose from.
Chow down on toppings such as Italian sausage, spicy salami or D.O.C mozzarella. Delish.
---
12. Nolita – Taguig
If you're in the mood for a cheesy, greasy slice of NY pizza then Nolita is the place to go. They serve up 20-inch NY-style pizzas whole and by the slice. Thin crusts and a rich tomato sauce make it simply perfect.
Go for regular cheese or try their tempting spinach and artichoke topping.
---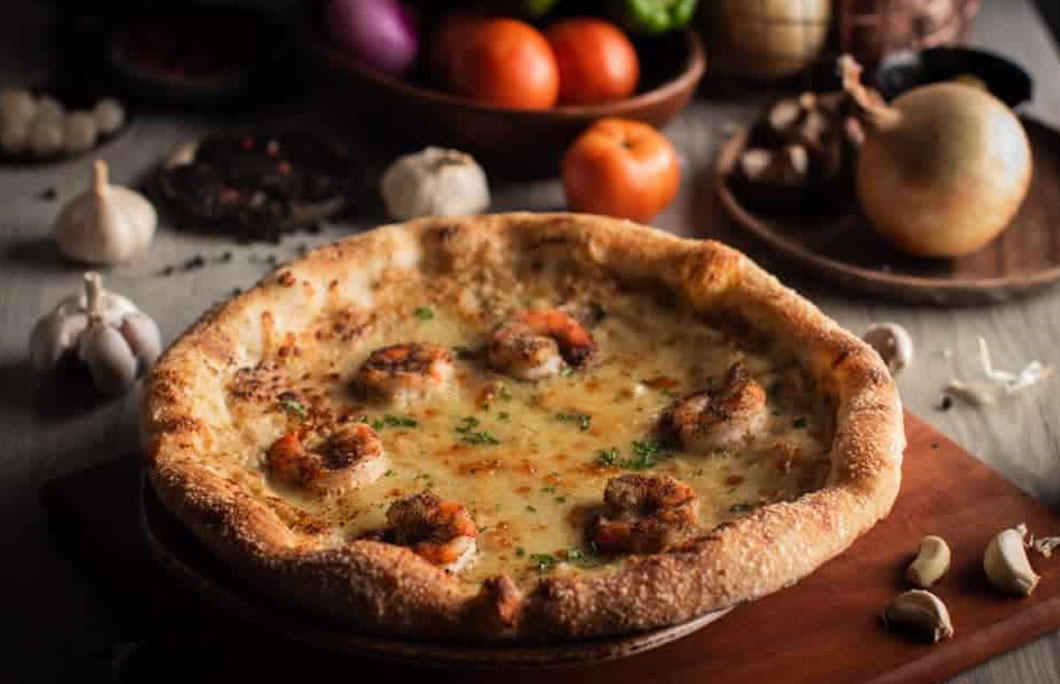 13. Tapenade – Makati City
Tapenade's freshly-baked pizzas are the bomb.com. The base is baked to perfection in the brick oven pizza. Toppings though, are what make it great. Think: roasted garlic confit, two-spice shrimps and mozzarella or grilled pineapple and jalapenos.
It's a must-visit when it comes to the best pizzas in the Philippines.
---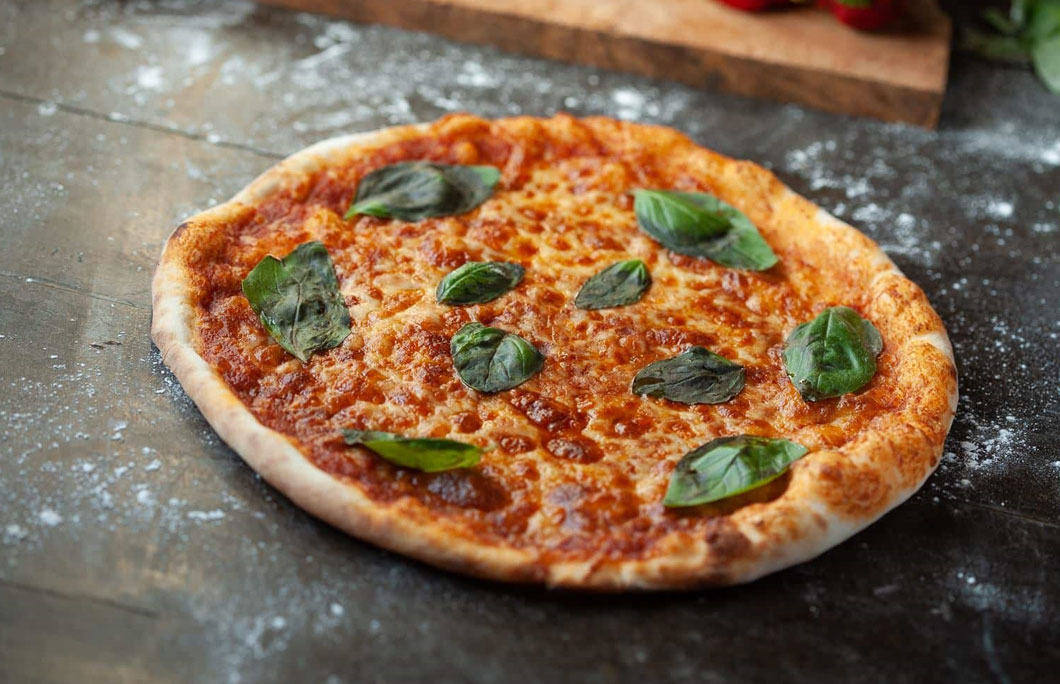 14. Neva's Pizza – Negros Oriental
The wood oven pizza here is some of the tastiest in the country. As well as unique pizza styles such as a Sisig topping, Neva's Pizza has the classics. You come here for their famous 'Kuripot' pizzas though… As the word suggests, they're super affordable with a Hungarian sausage pie just 150PHP.
---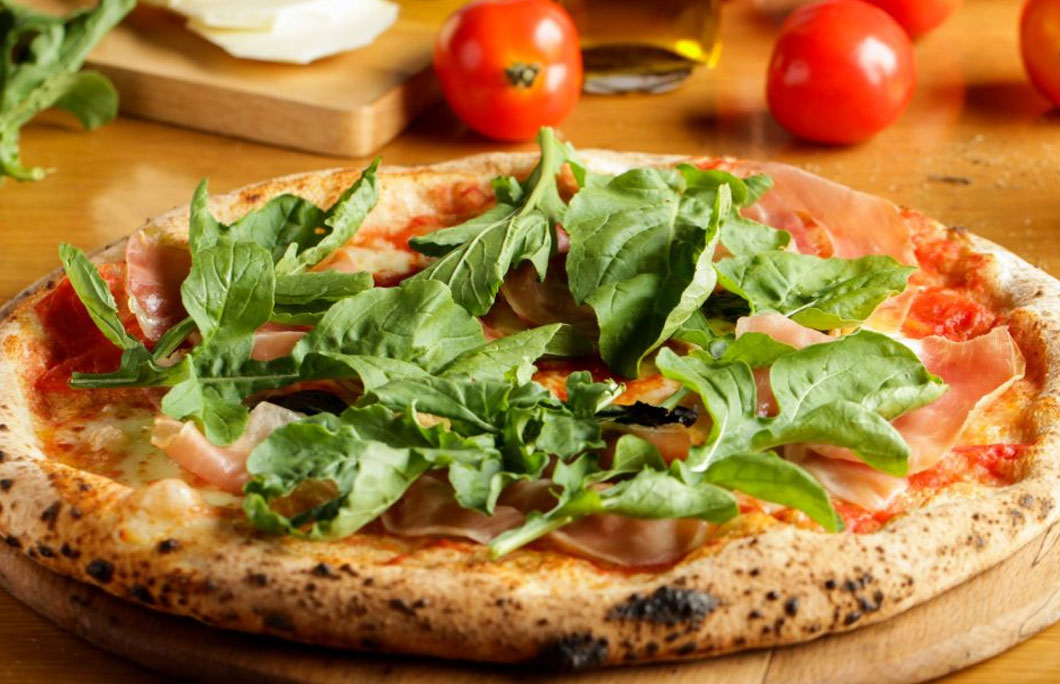 15. La Nostra Pizzeria Napoletana – Cebu
This traditional Italian pizza is just as good as places in Italy itself. Fluffy crusts with leopard char spots and incredible fresh toppings? Perfection in pizza form.
Order their tasty house pizza with cream, parmesan, basil, and Fior di Latte and homemade ham for a treat. Oh, and be sure to get the Nutella pizza for dessert!
---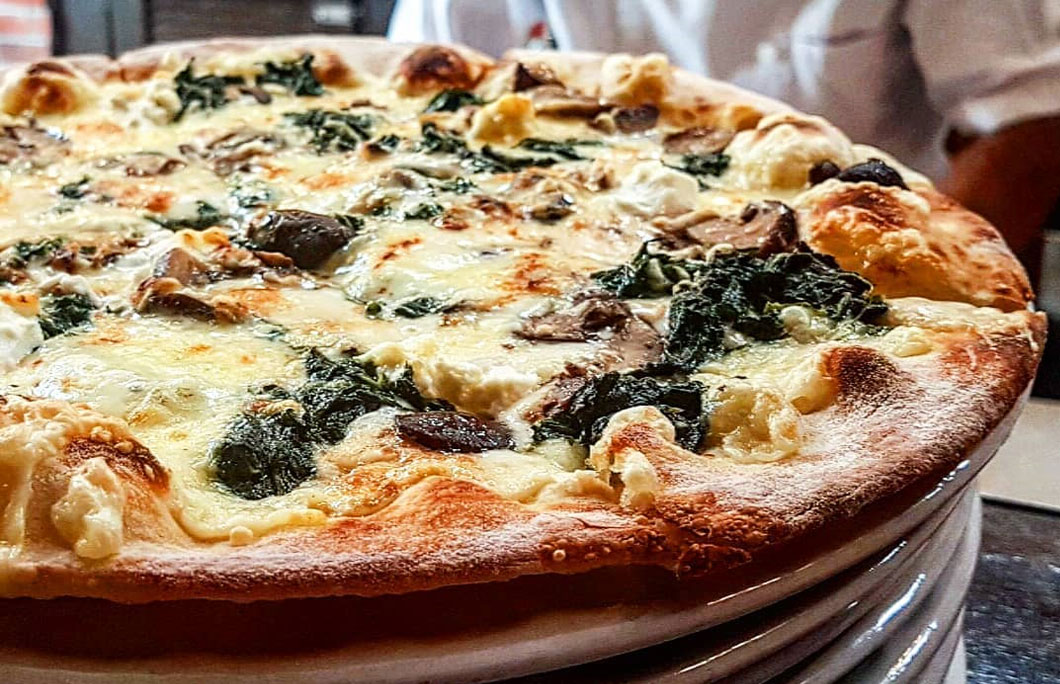 16. Francesco's Kitchen – San Juan City
Francesco's serves up traditional regional Italian grub, including great brick oven pizzas. There's 10 pizzas to choose from and all are irresistibly good. The base is beautifully thin with crispy crusts.
We suggest ordering the Smokey: a white pie with spinach, Scamorza cheese, ricotta and mushrooms.
---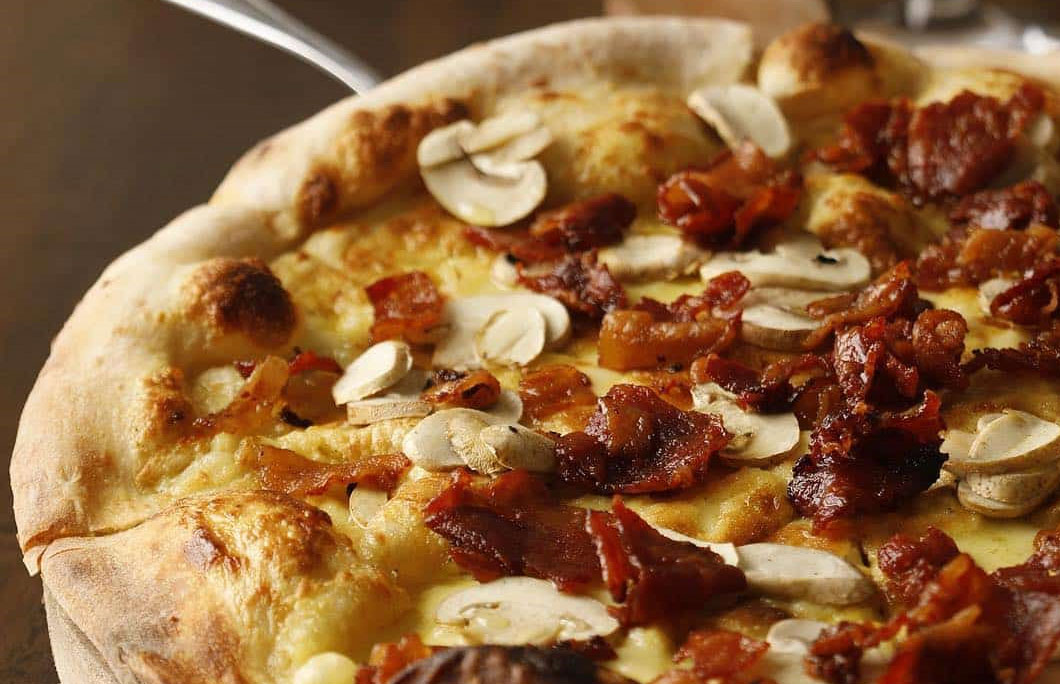 17. Amare La Cucina – Pasig City
This lovely Italian restaurant specialises in rustic, comforting dishes that will transport you to Italy. The pizzas has gourmet toppings such as Wagyu beef and Raclette. One of the best things about this place is the make-your-own option.
Our top pick? The Carbonara Pizza, loaded with button mushrooms and crispy bacon over a carbonara sauce base.
---
18. La Bella Pizza Bistro – Cebu
La Bella Pizza Bistro is hands down one of the best places for pizza in Cebu. Actually, it's one of the best pizzas in the Philippines. Fresh, homemade dough is blasted in a wood-fired oven for a great finish.
A thin base, chewy crusts and toppings such as Parma ham or capers and anchovies are the cherry on top. One for true pizza lovers.
---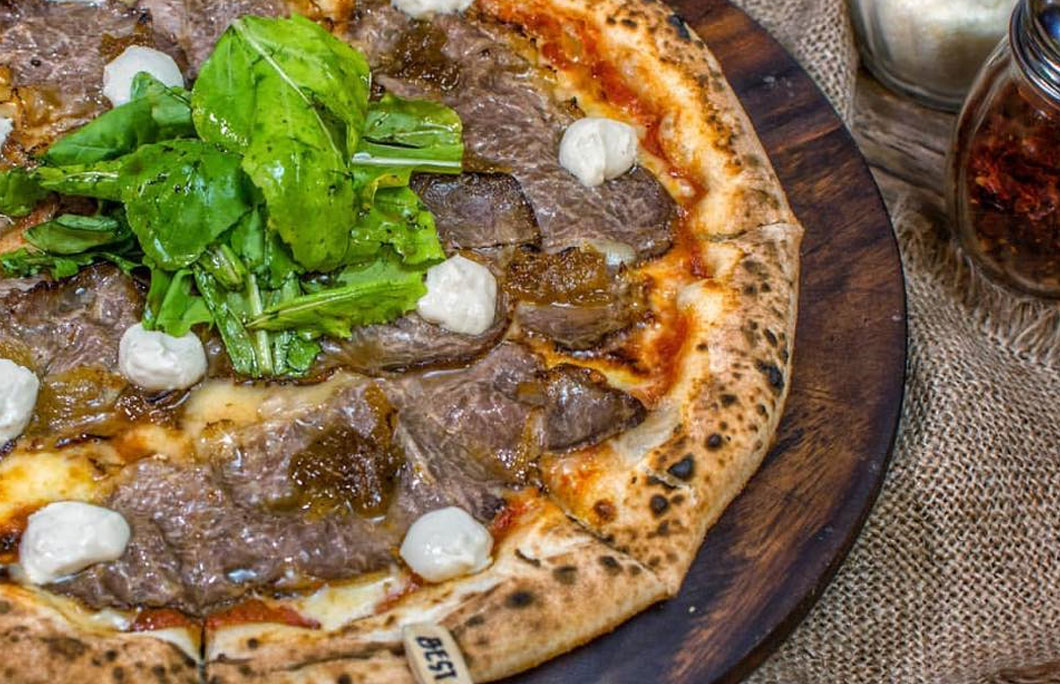 Image: @whattoeatph/Instagram
19. Nonna's Pasta & Pizzeria – Laguna
Every pasta and pizza dish at Nonna's is handmade, just as if your imaginary Italian grandmother herself cooked it. It's proper wood-fired pizza with the oven bringing vibrancy and a wonderful smell to the whole room as soon as you walk in the door.
You'll be coming back here again and again.
---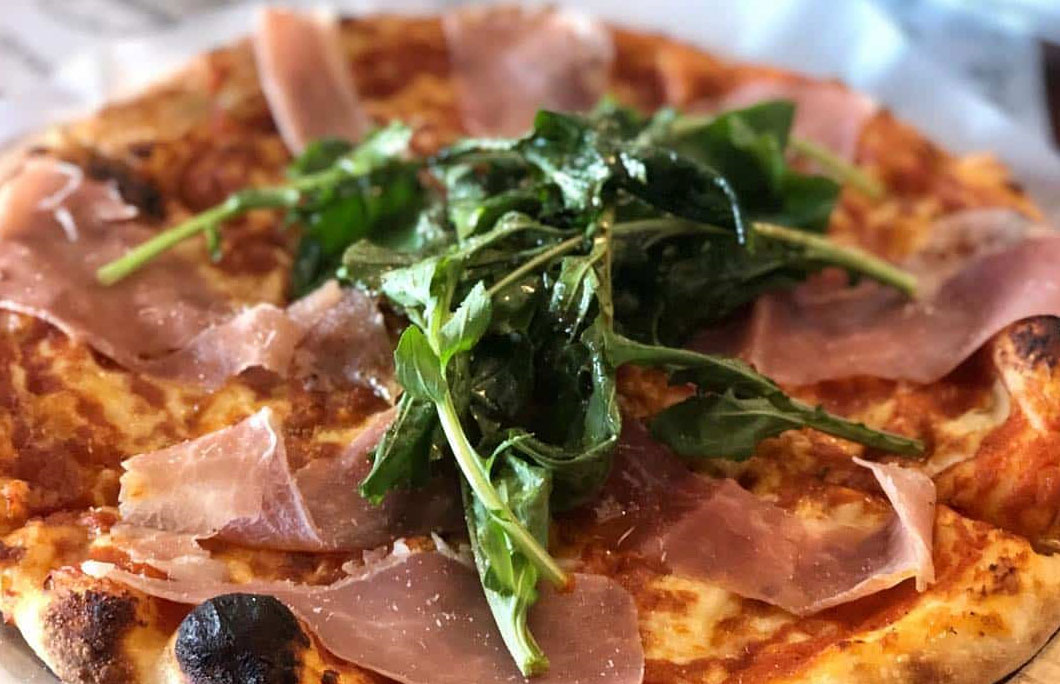 20. Bistro Ravioli – Makati
Bistro Ravioli stays true to the great Italian tradition of using brick ovens for making pizza. This oven is able to reach higher temperatures than the average pizza oven. This means every pizza is droolworthy.
For something different order the honey bacon and jalapeno pie. The contrast of sweetness from bacon and the spice from jalapenos is amazing.
---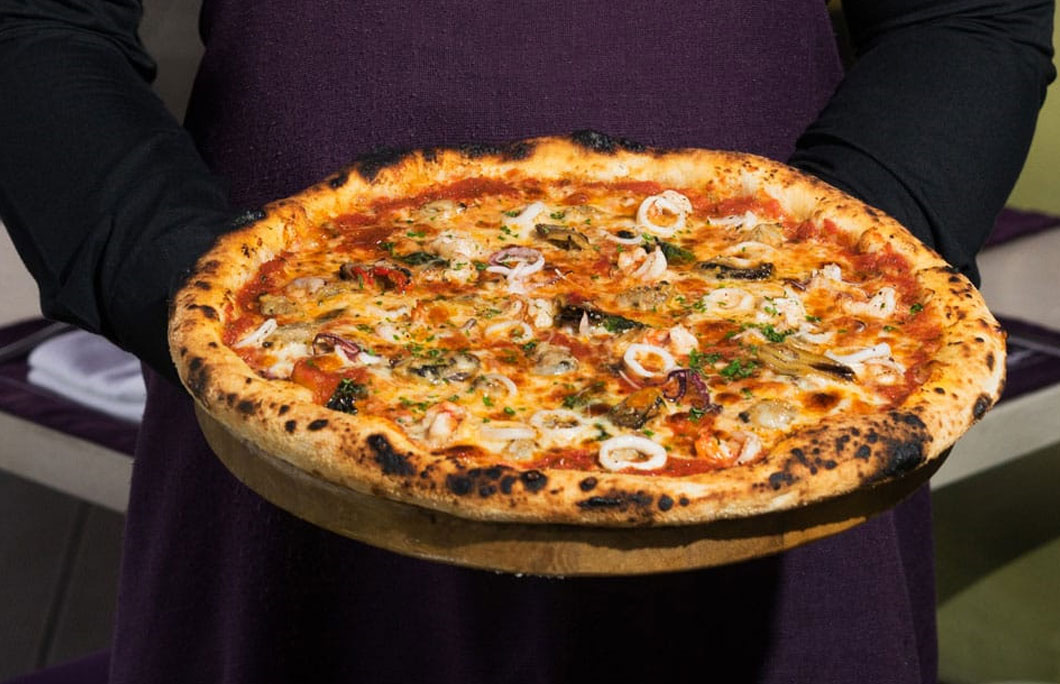 21. Raffaele Woodfired Pizza – Metro Manila
The superb Italian restaurant at The Bayleaf hotel is a must-try for any proper pizza fan in Manila. Want crusty or the traditional pizza? Your choice. Whatever finish you go for, it will be delicious.
There's some creative toppings such as a Breakfast Pizza with bacon, eggs, pecorino, mushroom, maple or foie gras.
---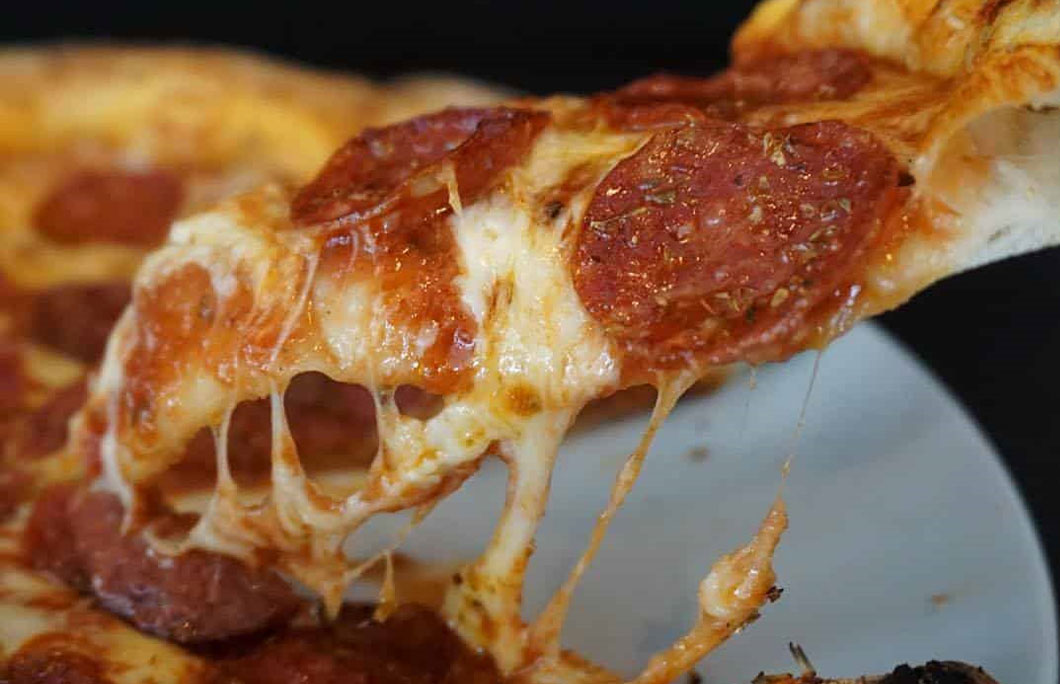 22. Joey Pepperoni – Mandaluyong
Also nicknamed as "Joey Pep", this popular pizza restaurant is a go-to for pizzas that are piled high with tasty toppings. One particular stand out pizza on the menu is their cheese pie. Why complicate things when a dish is this perfect? A textbook perfect pizza.
---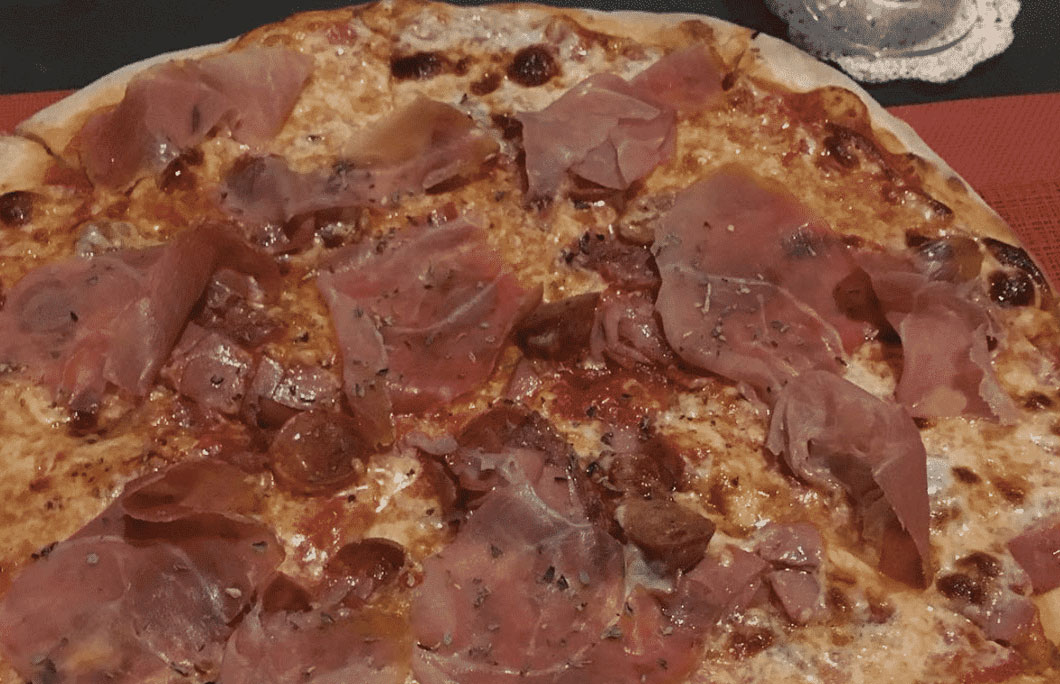 23. Giuseppe Pizzeria & Sicilian Roast – Bohol
This fantastic pizzeria is owned by a Sicilian chef, so you can expect proper Italian cuisine. There's lot of great dishes on the menu but it would be a sin to ignore the pizzas.
Their big fluffy crusts are full of air and wonderfully crunchy and chewy at the same time.
---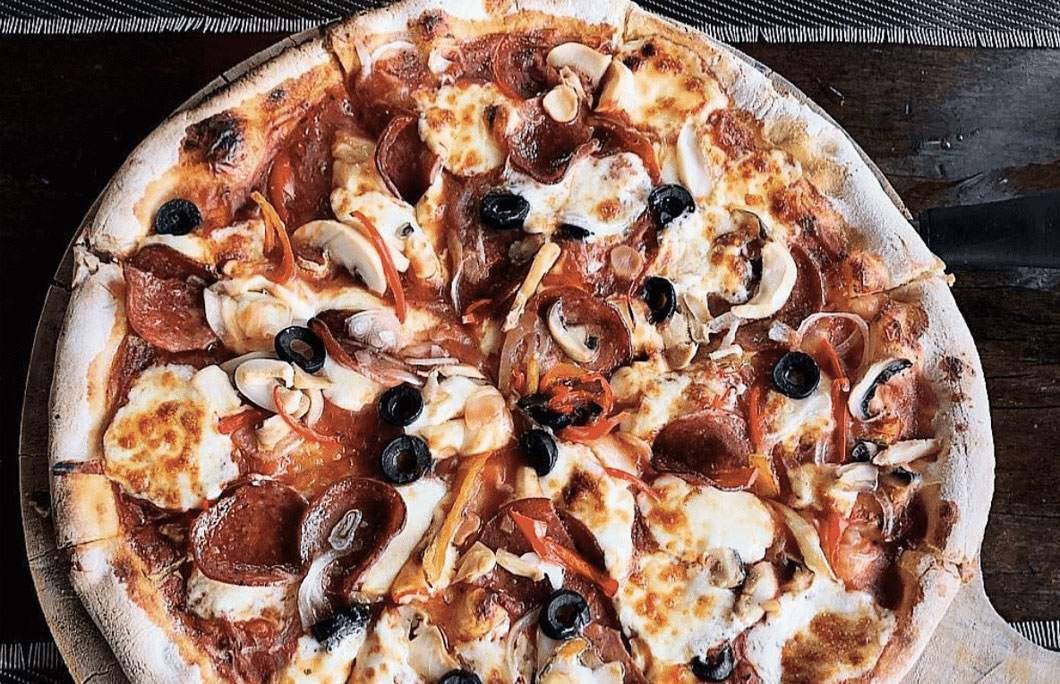 Image: @jennythejelly/Instagram
24. La Dolce Vita – Camiguin
They serve delicious pies here, with the best seasonal ingredients; the cheese literally melts in your mouth. The pizzas are light and airy and don't leave you bloated.
The Italian chef fires up fresh pies in mere minute from the brick oven. It's a pizzeria that never fails to impress.
---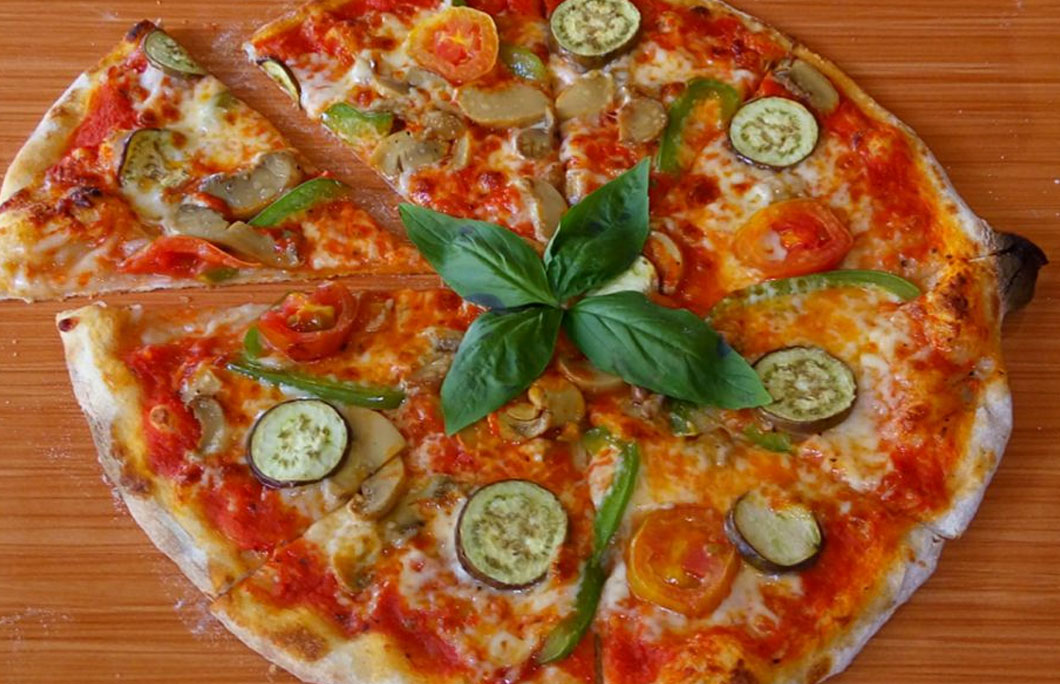 25. Bella Vita Pizza – El Nido
A beautiful sunset bar that also does amazing pizzas? This place ticks all the boxes. Grab a cocktail to wash down the delicious pizzas and just soak up the paradise vibes.
A combination of great setting, fresh and tasty flavours and friendly staff make this a firm favourite.
---