Cannot decide whether to choose Azores Vs Madeira?
Madeira and the Azores are two beautiful volcanic archipelagos, rich in wildlife and culture. Both destinations are autonomous regions of Portugal but the two offer wildly different holiday experiences. Not sure whether the Azores or Madeira is the right Portuguese island getaway for you? Take a look at our helpful overview to compare the two.
Azores Vs Madeira: How to Choose Between the Two
Overview – is Azores or Madeira better?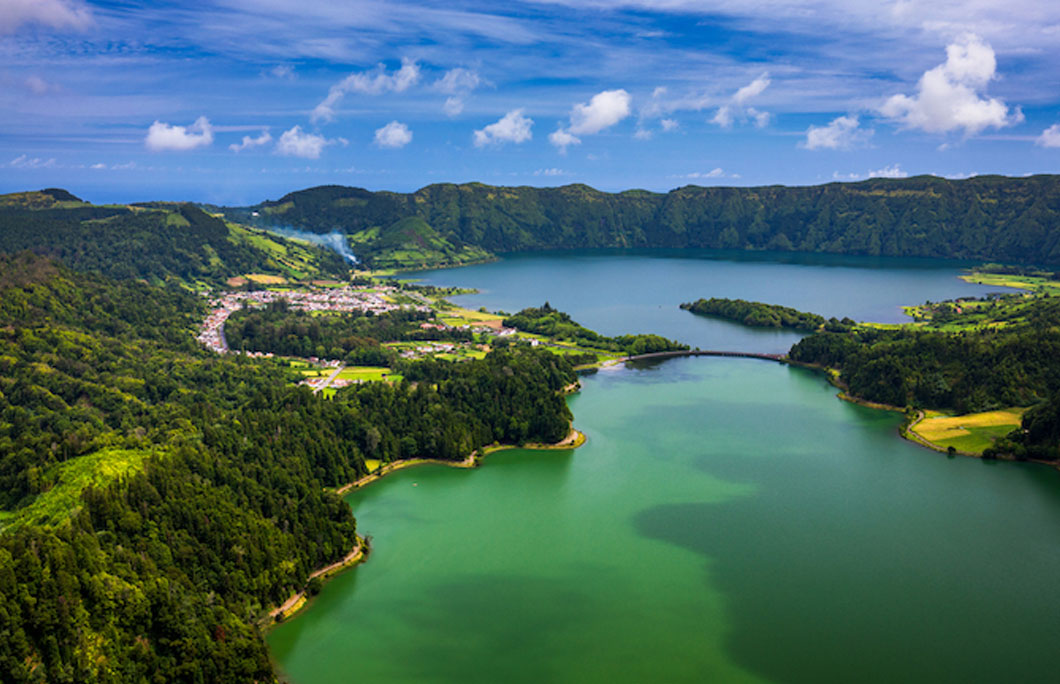 Set between Portugal and New York in the Atlantic Ocean, the remote archipelago of Azores is nearly 1,500 kilometres (900 miles) from Lisbon. It's home to two of Portugal's 15 Unesco World Heritage sites and is an adventure playground for outdoor enthusiasts who can't get enough of its world-class whale watching, sailing, hiking and canyoning.
Although it's part of Portugal, Madeira is actually closer to North Africa. Famous for Christian Renaldo, Madeira cake and a delicious (and in our opinion, underrated) sweet wine, the island has gained a reputation as a holiday destination of choice for retirees. But in the past few years, it's started to become popular with a new generation of travellers looking beyond its beaches and cruise port. Known as the 'Pearl of the Atlantic', Madeira is popular for its lively towns, beach resorts and hiking – as well as its year-round sunshine.
---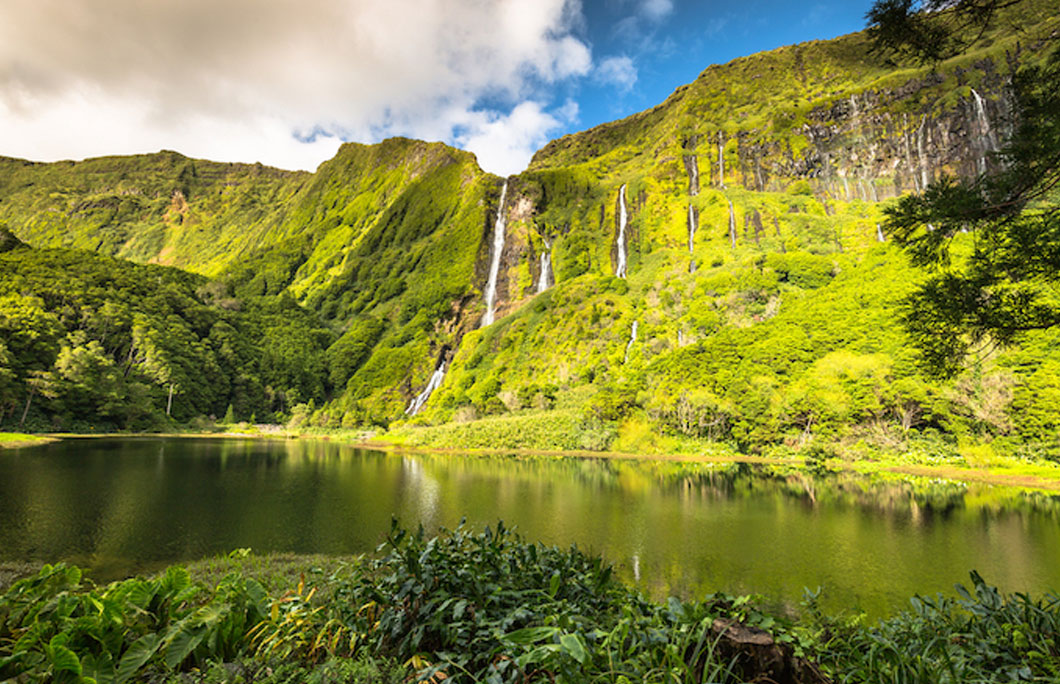 Azores
The Azores archipelago is made up of a cluster of nine islands, split into three groups: Central, Western and Southern. Until very recently they were all largely ignored by international travellers, preferred by intrepid travellers looking for wildlife and walking.
The northernmost islands are the wildest. All three islands – Flores, Graciosa and Corvo – are UNESCO biosphere reserves, with more birds than people. But even on the more populated islands, there are plenty of opportunities to bond with nature. Each of the islands is volcanic, with craters that you can walk inside and around, as well as activities to enjoy like whale watching, swimming with dolphins and kayaking alongside manta rays.
While hiking is possibly the best in the world, it's not all about the great outdoors – there are a few historic towns to explore too. On São Miguel, the largest island, you'll find the old town of Ponta Delgada and in Terceira, there's the UNESCO World Heritage Site Angra do Heroísmo, which is brimming with Portuguese charm. But while you'll find pretty churches, a few bars and good restaurants, the Azores isn't for you if you're after nightlife. It is still, after all, a remote archipelago.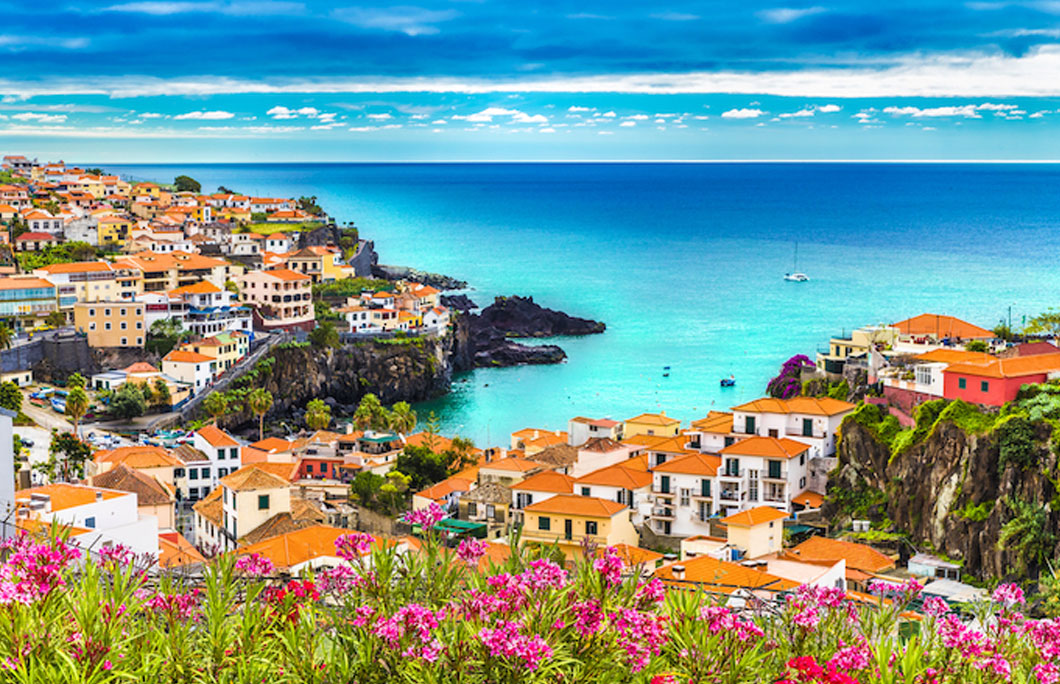 Madeira
Madeira packs a lot into one island. On the one hand, there are busy beach resorts, vibrant towns and international restaurants that will please traditional holidaymakers. Then there's its wilder side, with its dramatic mountainous scenery and magnificent waterfalls.
Historically, it's been a popular stopover for European cruises, so you'll find the most crowds around Funchal, the capital. Despite the cruise port, it's still a beautiful city, with a gorgeous Gothic cathedral, botanic gardens, art galleries and a weekly farmers market. There are plenty of bars and clubs scattered around the city too, so it's a good option if you're looking for evening activities too.
Santana is a picturesque UNESCO Biosphere Reserve, famous for its little thatched stone cottages that now sell traditional crafts and souvenirs. The nearby Madeira Theme Park is good family fun – a theme park tracking the island's history and culture. Ramblers will love the Caldeirão Verde, a hike through the Queimadas Nature Reserve and UNESCO protected forest. And, from April to October, it's whale and dolphin spotting season.
---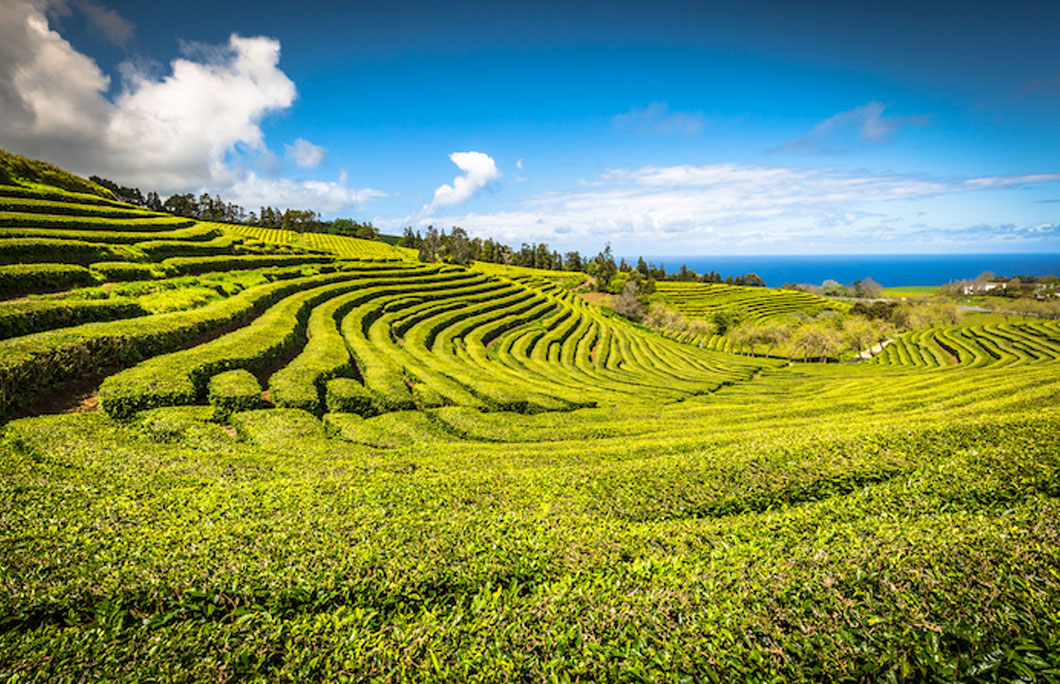 When it comes to food, the unique microclimates of the Azores make it possible to grow ingredients that you can't find in the rest of Europe. Think tropical fruits, coffee and tea plantations. Around 50% of Portugal's cheese is produced in the Azores too – so you can expect it to be excellent. Unsurprisingly, the seafood is good too, thanks to the cool Atlantic waters, with huge tuna, wreckfish and parrotfish to enjoy.
Typical dishes include the Cozido de Furnas, a special stew cooked in holes dug in the volcanic soil and octopus stews. Petiscos (Portuguese tapas) is cheap and delicious, around one euro a pop, as is the wine and beer. There are a dozen of buzzing restaurants in São Miguel, like the highly acclaimed Associação Agrícola de São Miguel, which offers nine different varieties of beef alone. São Jorge is bursting with centuries-old farms, and it's one of the best places to enjoy the region's favourite cow cheese – Queijo São Jorge.
In Madeira, you'll find a good mix of lively bars, upmarket restaurants and traditional eateries. You don't tend to find starters on most traditional menus, but you'll nearly always get a warm bolo do caco, a circular bread roll, served with garlic butter and parsley. Meat is popular and the centrepiece for most traditional dishes like the picado, made with small pieces of fried beef with red peppers and served with french fries. Another popular dish is fresh black scabbard served with local bananas. Gavião Novo, perhaps Madeira's most famous restaurant, is popular with locals, tourist and celebs for its seafood. There's a handful of Michelin stars on the island too – Il Gallo d'Oro boasts two Michelin stars and serves up gourmet Madeiran fare at the award-winning Cliff Bay Hotel.
---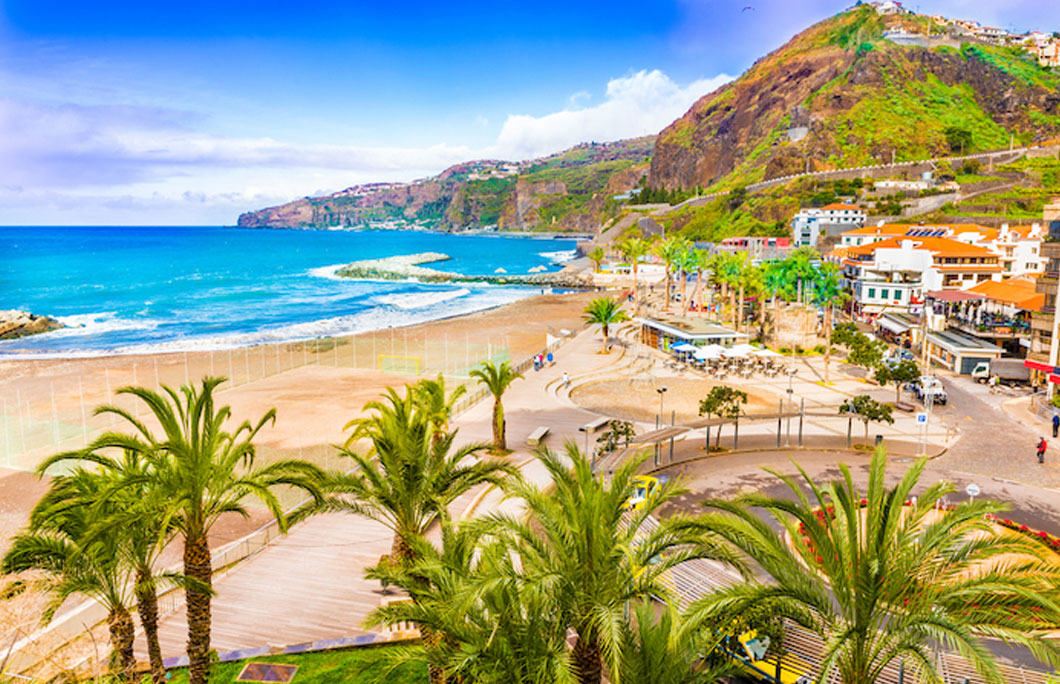 The Azores isn't typically thought of as a beach destination – for good reason – but you can find some beautiful volcanic black-sand beaches, as well as pebble beaches. Mosteiros Beach and Praia dos Moinhos in São Miguel are two local favourites. Praia Porto Pim in Faial is a great spot for snorkelling, as is Goat Island, just off of the southern coast of Terceira. The Azores' unique volcanic terrain makes it a thermal paradise, with steamy thermal springs tucked between lush greenery. There's even a natural ocean pool heated by a volcanic vent. You'll find some of the best in Furnas village, like the Terra Nostra Park and the Poça da Dona Beija.
Besides the year-round sunshine, Madeira's coast is one of the island's main draws. From custard-coloured sandy stretches to pebbled volcanic lagoons, there's a beach for almost every taste. You'll find the most sheltered coves in the sunnier south, in resorts like Ponta del Sol, while the north is windier and more rugged. Interestingly, most of Madeira's coastline is pebble, so most of the sand beaches you find are actually artificial. Calheta is the most famous, a large artificial sandy stretch surrounded by small breakwaters, which means fewer waves or sea currents. If it's natural pools you're after, Madeira has dozens. The Porto Moniz Volcanic Pools are particularly pretty, with plenty of space to stretch out in the sun too.
---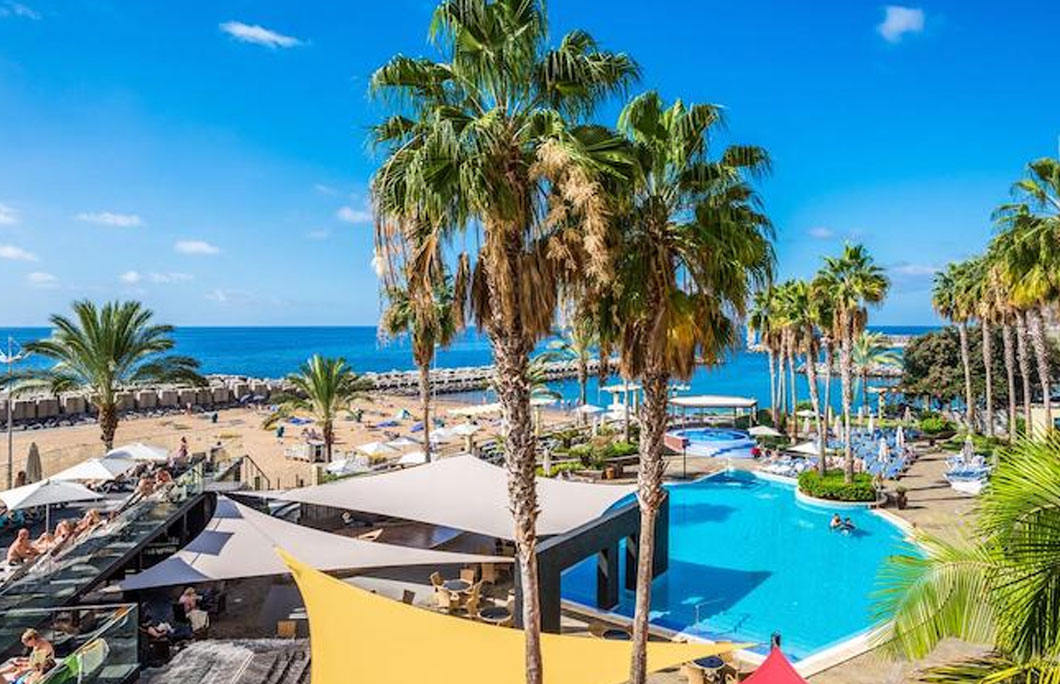 With nine different islands to choose from, picking the right hotel in the Azores is an overwhelming prospect. São Miguel is the largest island, with cheap direct flights and good connections to the other islands. It's where you'll find the greatest variety of hotels, B&Bs and holiday rentals suiting a range of different budgets and tastes too. Sul Villas, owned by pro-surfer Rodrigo Herédia, has 12 design-led rooms – each with sparkling sea views. On the other end of the spectrum is Flores, one of the best-preserved islands but also one of the remotest. Stay in a restored whitewashed cottage, like Aldeia da Cuada for the ultimate rustic and romantic escape.
Funchal, the capital of Maderia, is perfect for families. There's plenty to see and do, and you're within strolling distance of the beach too. The southwestern corner of the island gets the most sunshine throughout the year, with hundreds of self-catering villas to choose from. If you're after a hotel, the Savoy Calheta Beach is a favourite, close to Madeira's prettiest village, Jardim do Mar. Ponta do Sol is a popular resort too, perfect for families or watersports enthusiasts. For a more romantic and remote escape, head inland to the mountains, where you'll find hotels like Dorisol Pousada dos Vinháticos. Hikers are best placed in the north of the island, at a hotel like Estalagem do Mar, overlooking São Vicente.
---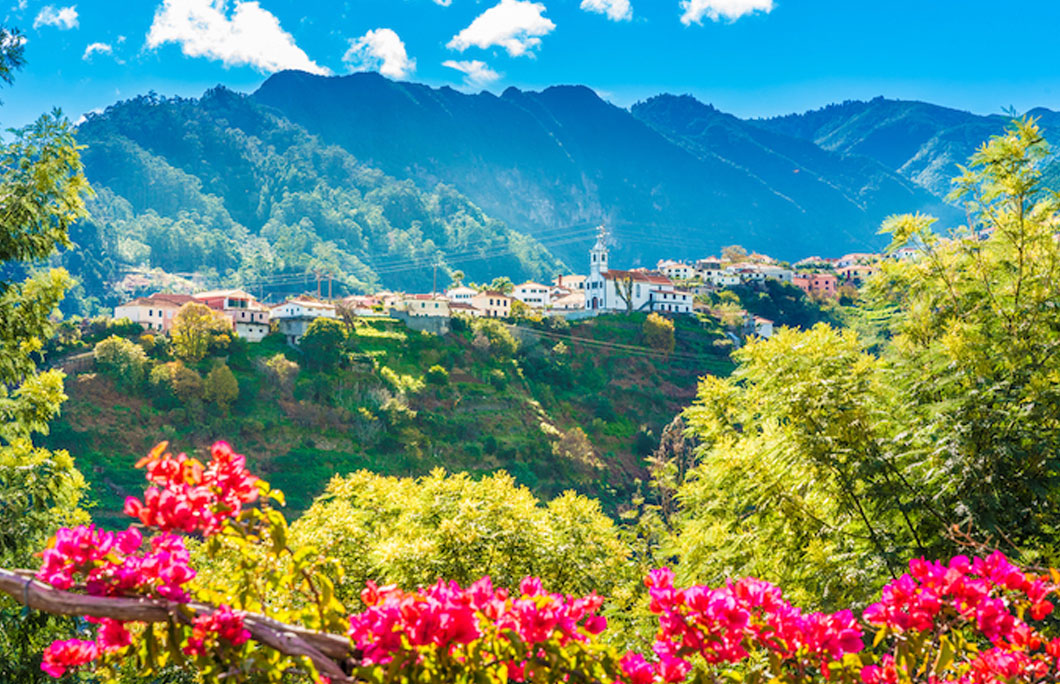 Given its location in the middle of the Atlantic Ocean, the weather in the Azores is unpredictable and very unstable. You'll never enjoy blistering hot days and even in the summer, it's known to rain. That said, for the best weather, June through to September is your safest bet. Sunny days are more consistent and there are fewer clouds. While winters are mild like most of Portugal, it's also the rainiest time of year to visit. You could get lucky, but you just can't predict it.
In contrast, Madeira experiences a mild climate and plenty of sunshine throughout the year, making it a popular year-round destination. Its famously mountainous terrain means there are a variety of microclimates on the island, with a windier and damper climate in the northeast and a sheltered southern coast. The island doesn't see a lot of rain either. Spring and early autumn are particularly pretty when the flowers are blooming. In summer, you can expect tshirt and shorts weather but it never reaches uncomfortably hot temperatures either.
---