The 50 Best Gastropubs In The UK
Get ready for a gourmet feed: these are the top gastropubs in the UK right now. What exactly is a gastropub? It's a watering hole that can also compete with top restaurants when it comes to food.
From London boozers with creative small plates to local country inns boasting a Michelin Star, these places are shining a light on regional British ingredients.
We're not talking about any ordinary pub grub here – we're talking luxury scotch eggs, house-cured meats, and artisan ingredients. The places where you come for a laid back Sunday roast and a delicious date night dinner.
The Best Gastropubs In The UK, How do these rankings work?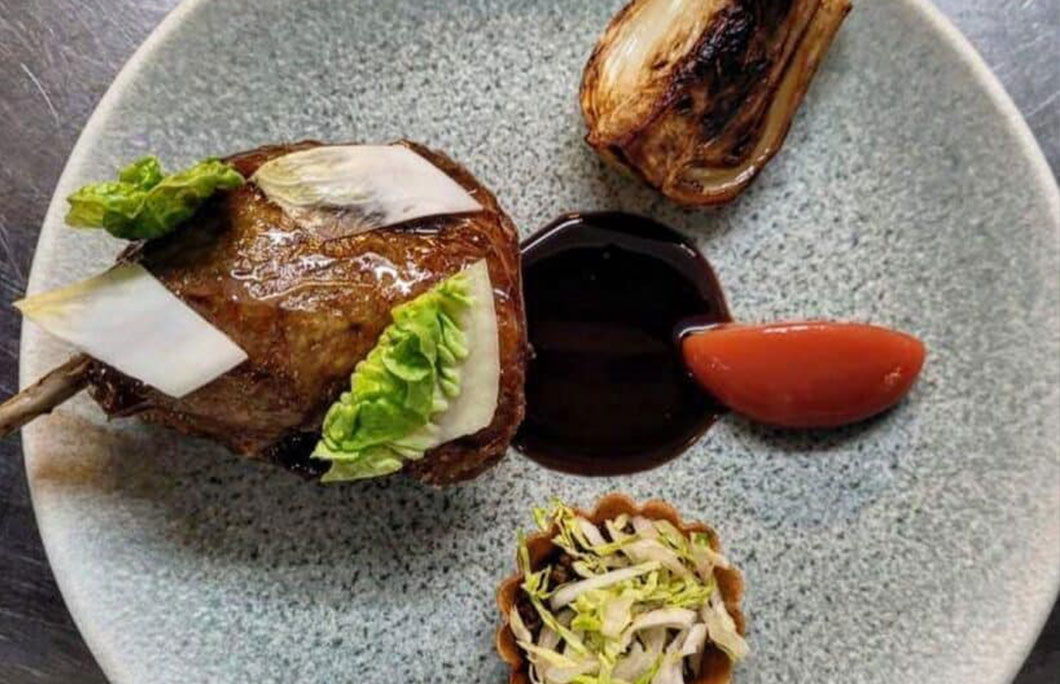 50th. Sir Charles Napier Inn – Chinnor
This high-end pub has long been a popular place for a countryside feast. Sir Charles Napier Inn is set in a beautiful early 19th-century inn, complete with red brick, wooden beams and flowering gardens. The menu is just as much of a delight: expect Cornish lobster with courgette flower, or a tender rare roast rib of Irish beef.
---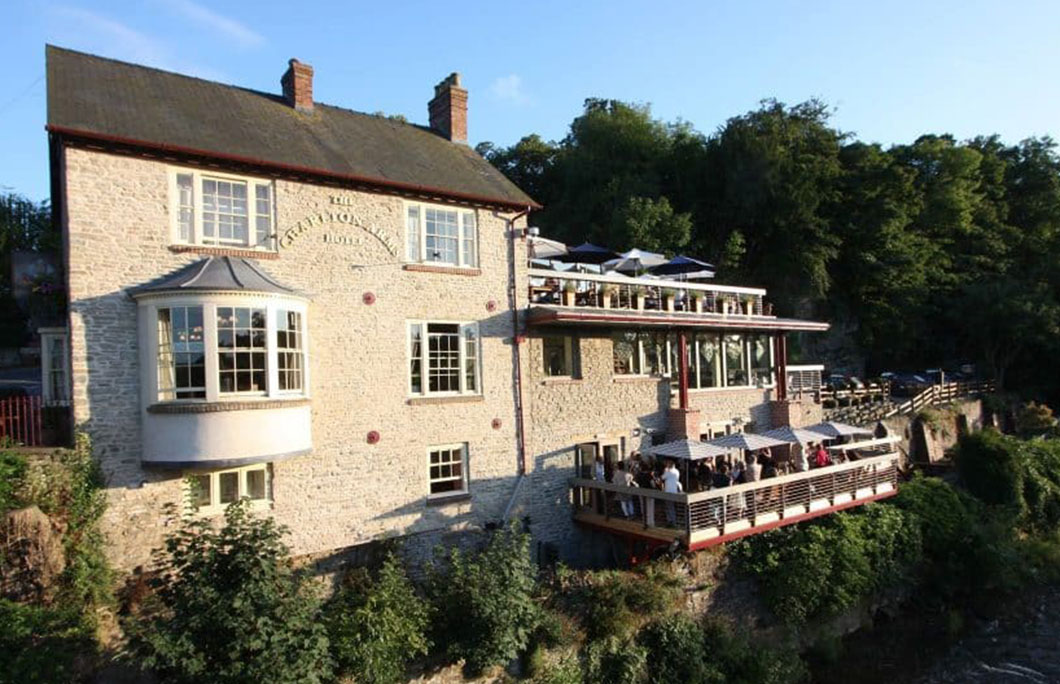 49th. Charlton Arms – Ludlow, Shropshire
This scenic pub sits right on the banks of the River Teme, with a family-friendly vibe and delicious food that makes it a must-visit destination. Feast on a menu of modern British and pub classics, using local and seasonal ingredients. Think: Gressingham duck breast with a quail scotch egg, and peach trifle with candied almonds for dessert.
---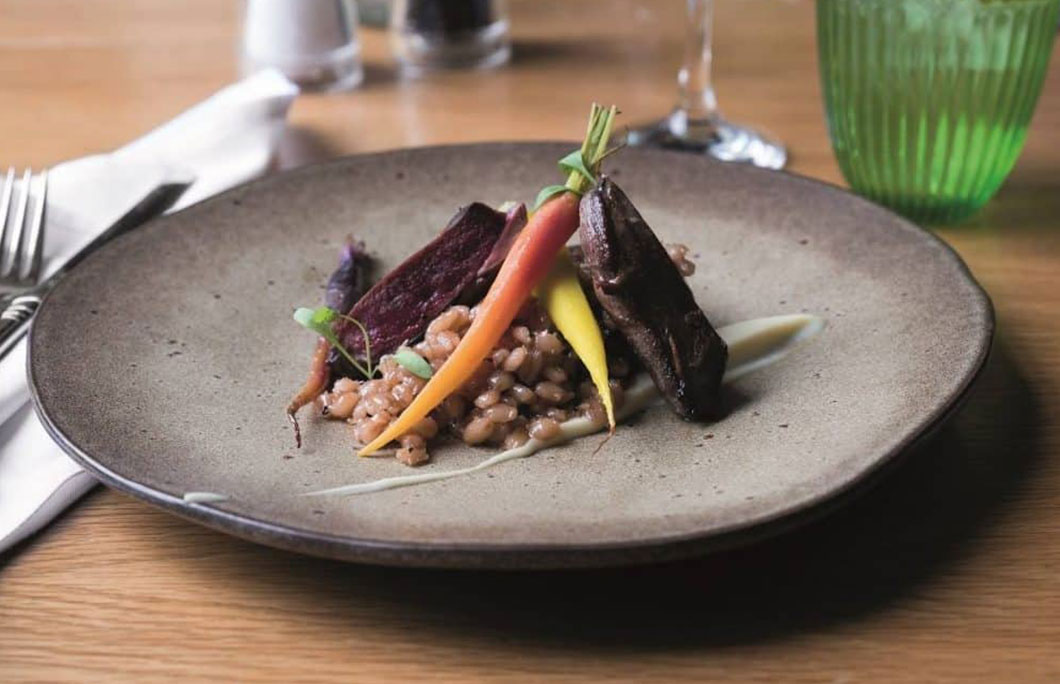 48th. The Judge's Lodging – York
This is a proper gastro pub, where the food is every bit as good as any fine dining restaurant you'd ever enter and twice as wholesome.
The dishes are huge in portion size and come with delicious side dishes like creamy mash and properly chunky chips. Lashing on some extra gravy is a must, given how tasty it is.
---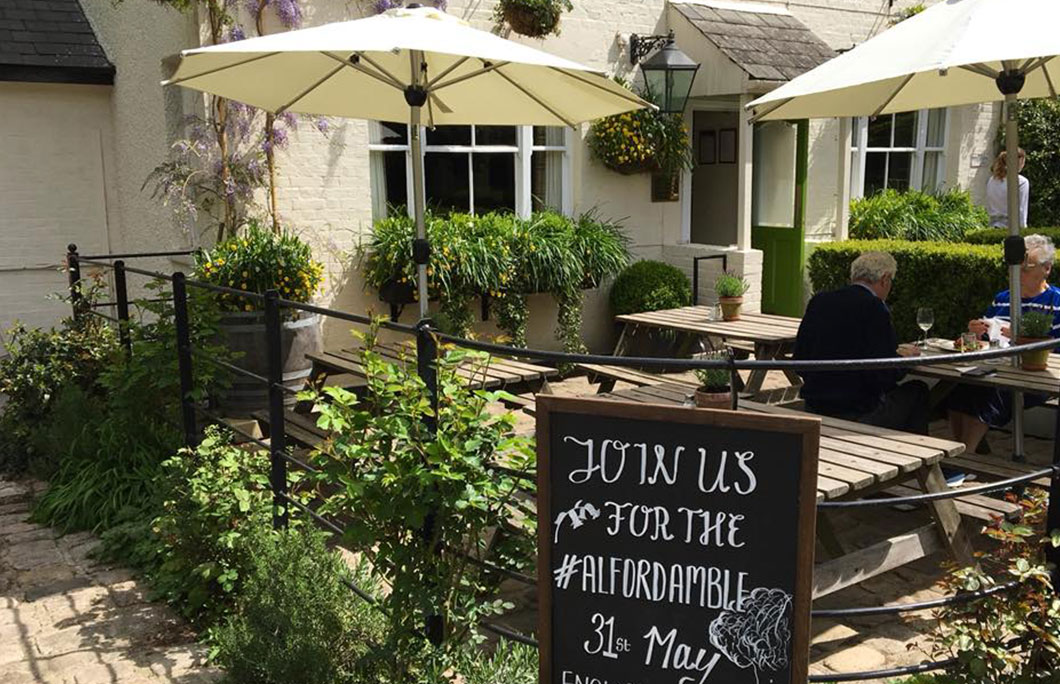 47th. Alford Arms – Frithsden, Hertfordshire
The award-winning Alford Arms insists it's not a "gastropub", but what better term is there to describe such a gourmet gem of a pub? Dishes are a riot of flavour and the best local produce, with venison, pheasant and partridge coming from the forest on the pub's doorstep straight to the plate.
Dogs, kids and muddy boots all welcome – this is truly a great British pub.
---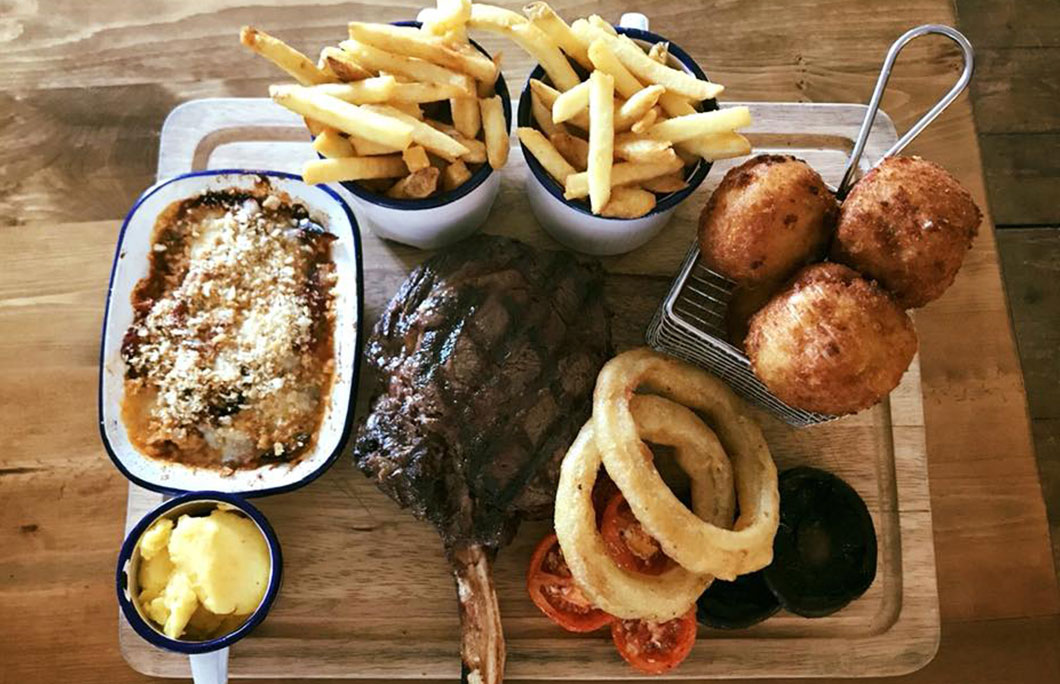 46th. The Foxes Revenge – Newquay, Cornwall
This cute 'n' charming pub is set inside an old Farmhouse on Carvynick Park, with all sorts of tasty bites to eat on the menu. Dig into a proper old school breakfast or swing by after a stroll with your dog for some dinner. The food here is a pleasant mix of British dishes (pot pies with buttery mash) and global influences, such as salt cod fritters or a lamb kofta.
---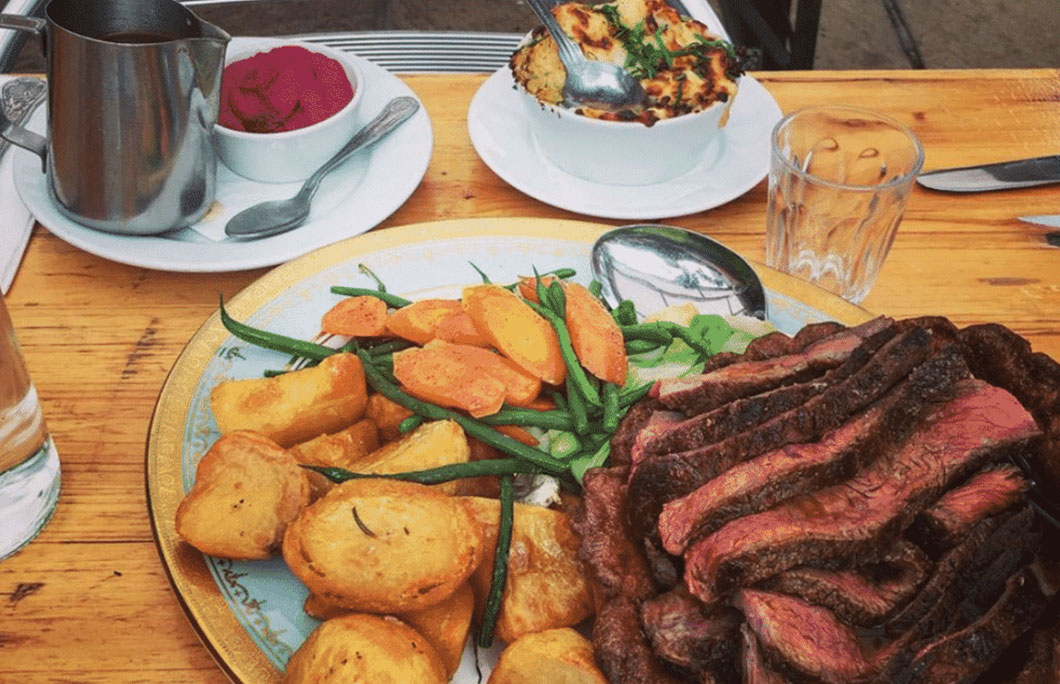 45th. Magdalen Arms – Oxford, Oxfordshire
Magdalen Arms is a homely pub that takes real pride in the food it serves. Menus change twice daily and include droolworthy dishes such as are roast bavette steak with blue cheese butter. They open every morning for toasted sandwiches, toast and cakes, teas and coffees and the daily newspaper if you just can't wait to get in the doors.
With food this good, we don't blame you for rushing.
---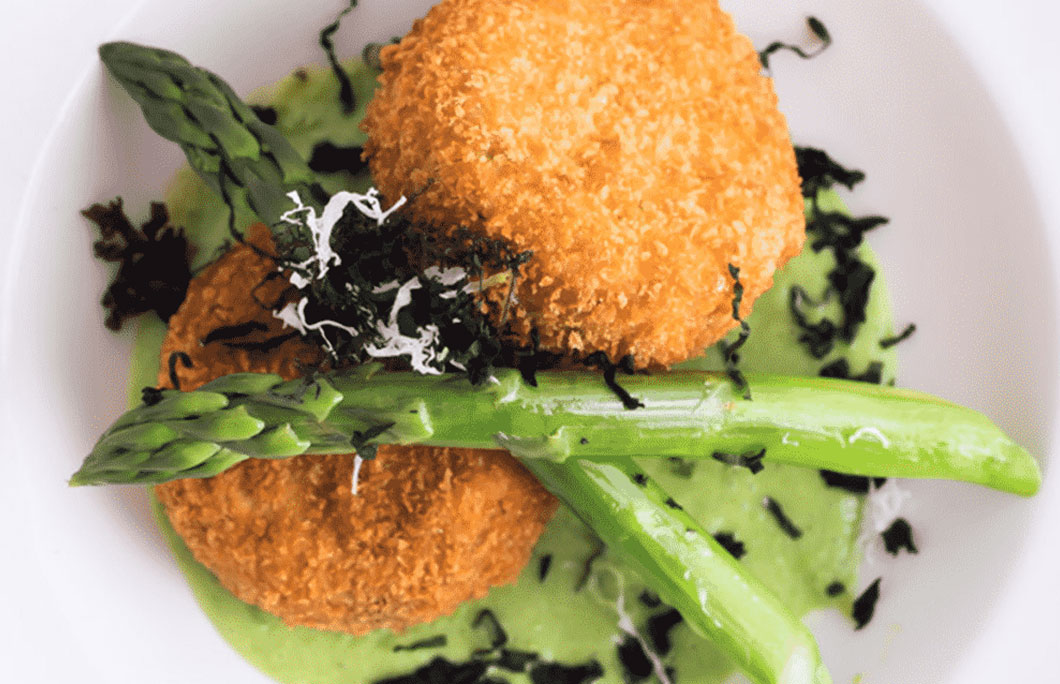 44th. The Pheasant – Hightown, Liverpool
The Pheasant is the perfect destination for a hearty feed. There's steaks cuts from selected British & Irish farms, hand-cut by skilled butchers and expertly aged for superb tenderness and flavour, four-bone lamb rack with chorizo, chimichurri and butternut squash, or maple glazed pork belly with pig cheek.
You'll also enjoy their great range of real ales, lagers, and wines, that will all go down a treat.
---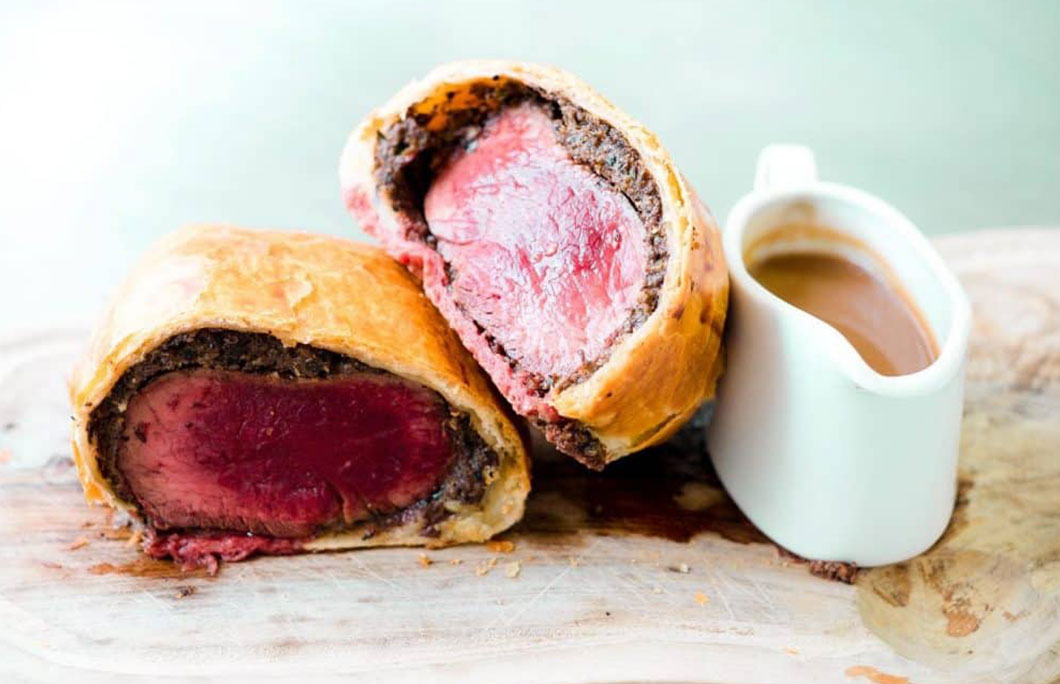 43rd. Churchill Arms – Paxford
This 17th century inn has chef Nick Deverell-Smith at its helm, who trained under Gordon Ramsay and Marco Pierre White. So it should come as no surprise the food here is nothing short of perfection. There's all the classics such as a pretty-pink Beef Wellington, as well as creative twists using locally sourced ingredients.
---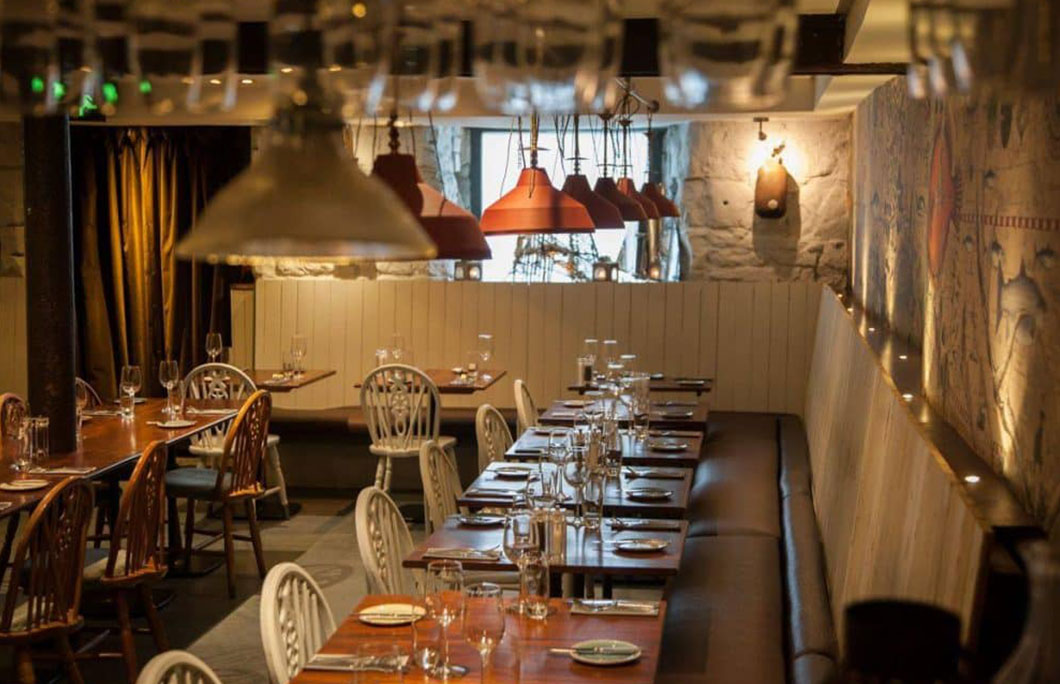 42nd. Stravaigin – Glasgow, Scotland
Taking a global approach to the concept of a traditional British gastropub, Stravgin's menu is a jewel of different cuisines whilst relying on incredible local produce. As they say themselves, the food here is 'exotically Scottish'. Examples? Duck liver parfait with blood orange jam and sunflower seed granola or their homemade haggis.
---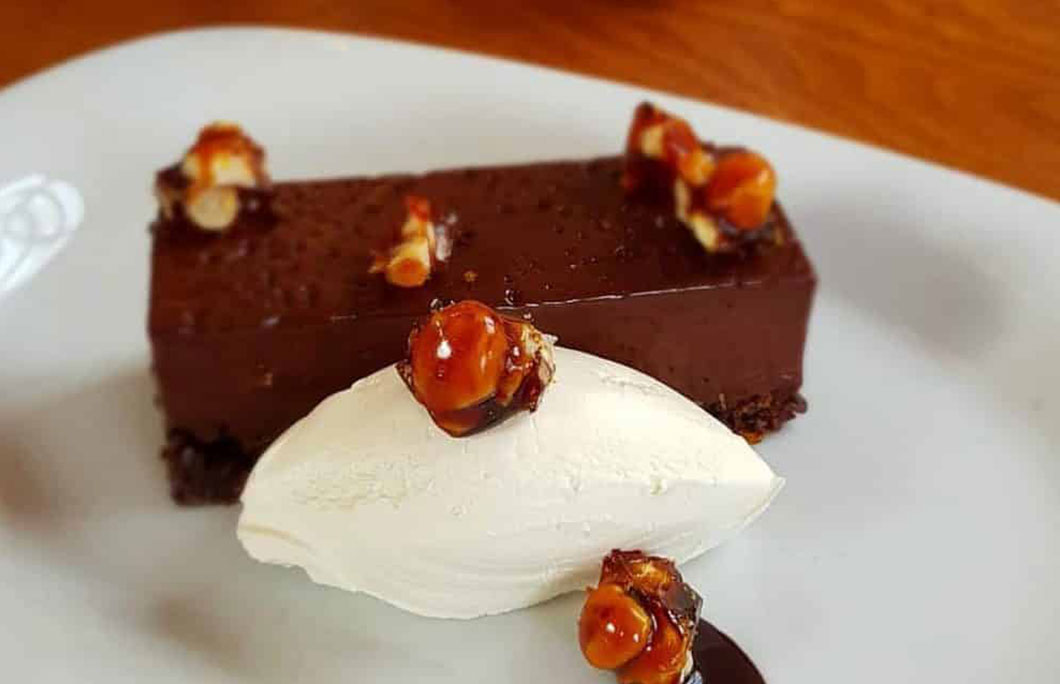 41st. The High Field – Birmingham
The High Field perfectly combines top quality pub food with modern brasserie dishes. The menu changes seasonally, but make sure to order the halloumi fries with Bloody Mary ketchup as a side dish!
There's also a a spacious garden and sunny terrace to explore after your meal, and plush rooms to spend the night at in next door's High Field Townhouse.
---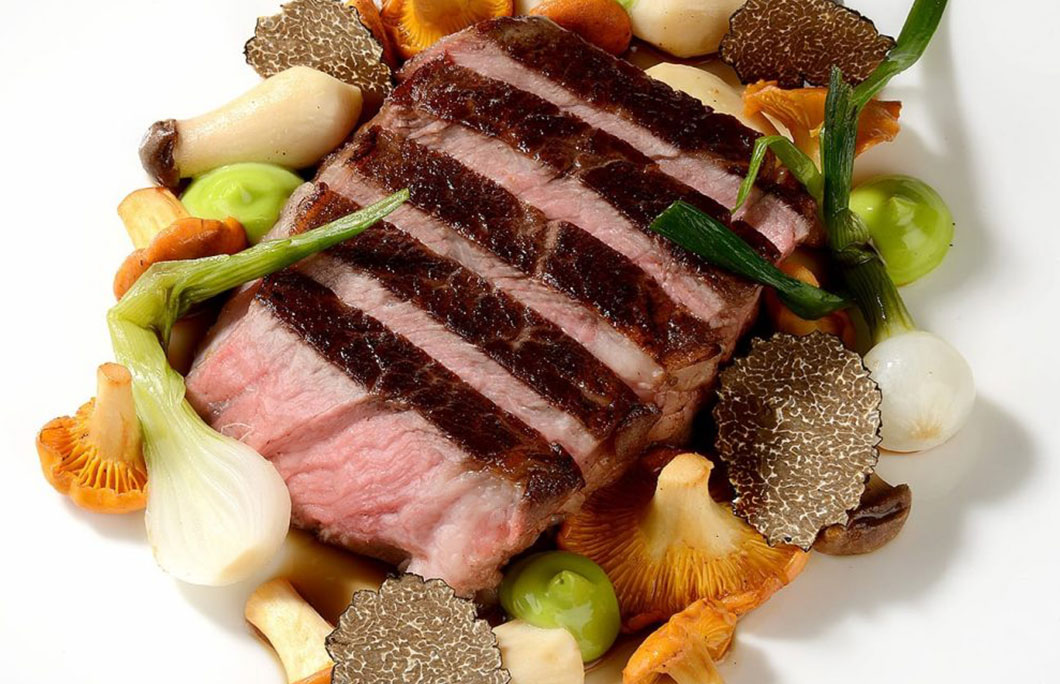 40th. The Angel at Hetton – Hetton, North Yorkshire
A real pioneer when it comes to gastropubs in the UK, The Angel should be on every gourmet food lovers bucket list. Not only does it have a Michelin Star hot, it has real heart to the food.
Creative ingredient pairings include cured mackerel with taramasalata and English wasabi and and veal sweetbread with Pedro Ximenes sherry.
---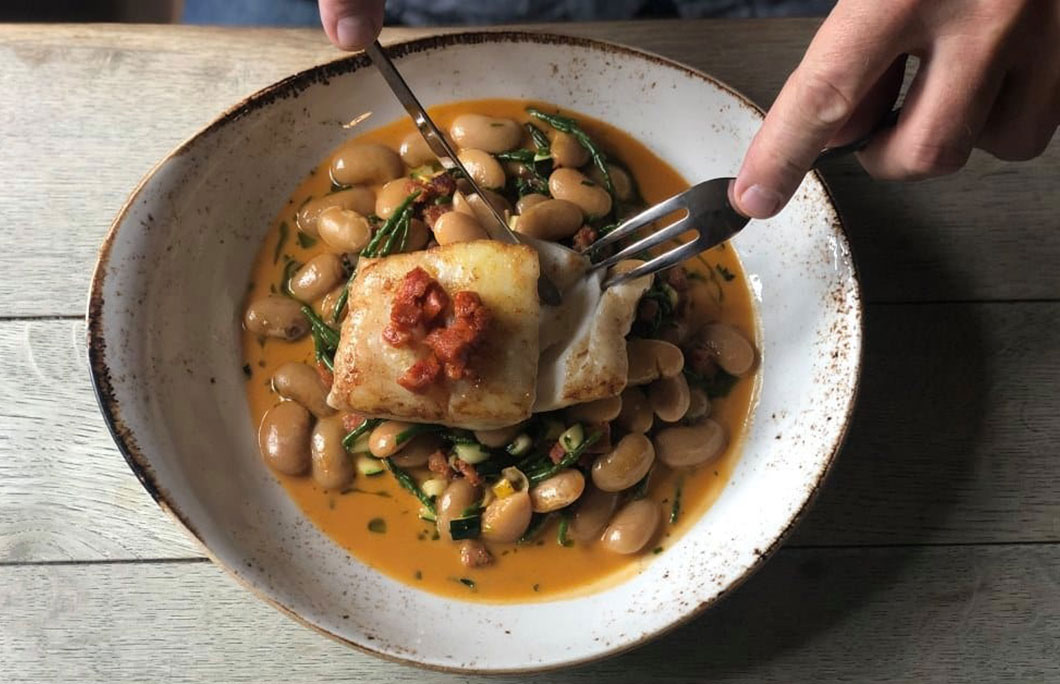 39th. Killingworth Castle – Wootton, Oxfordshire
'The Killy', as it's locally known, has gone from strength to strength since a refurb a few years ago. A beautiful 17th-century coaching inn with barn bedrooms for guests and a menu full of local goodies.
Most of the ingredients are organic and you can taste the goodness in every mouthful. There's even the owner's own craft beer to sip: three ales, all brewed in the Cotswolds.
---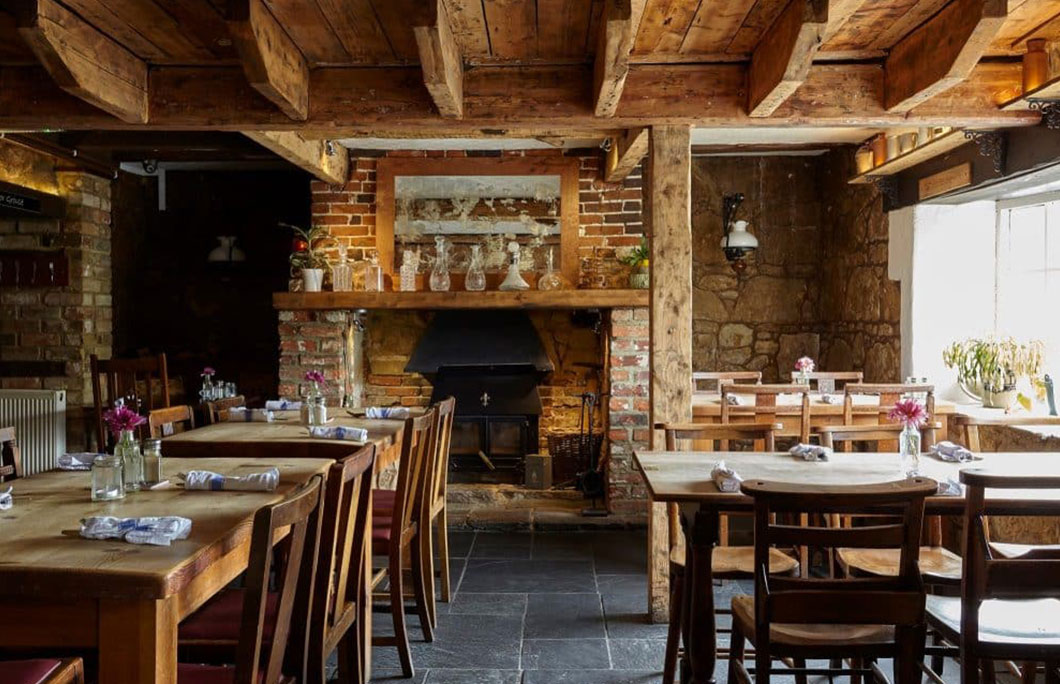 38th. The Taverners Godshill – Ventnor, Isle of Wight
The Taverners is a proper, quaint country pub, with a menu full of locally farmed ingredients. They buy fresh produce daily depending on what is available at the markets, from the farms & what has been caught, foraged, shot or hunted.
As well as yummy dishes such as salt roasted Godshill pig face, you can sip on their homegrown vin d'orange, sloe gin and green walnut liqueur.
---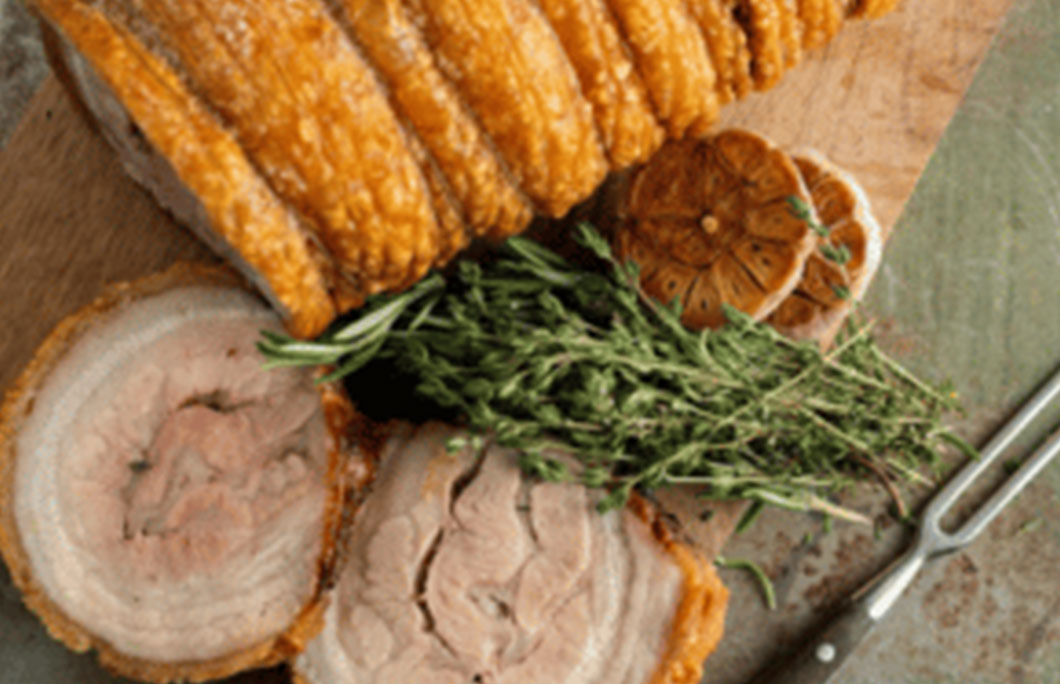 37th. The Unruly Pig, Suffolk
The multi-award-winning pub has been consistently voted one of the best gastropubs in the UK for its well-crafted menu of Britalian (British and Italian) fare. Dig into incredibly fresh, local produce that make up dishes like nduja arancini, crab ravioli, parmesan gnocchi, and more.
---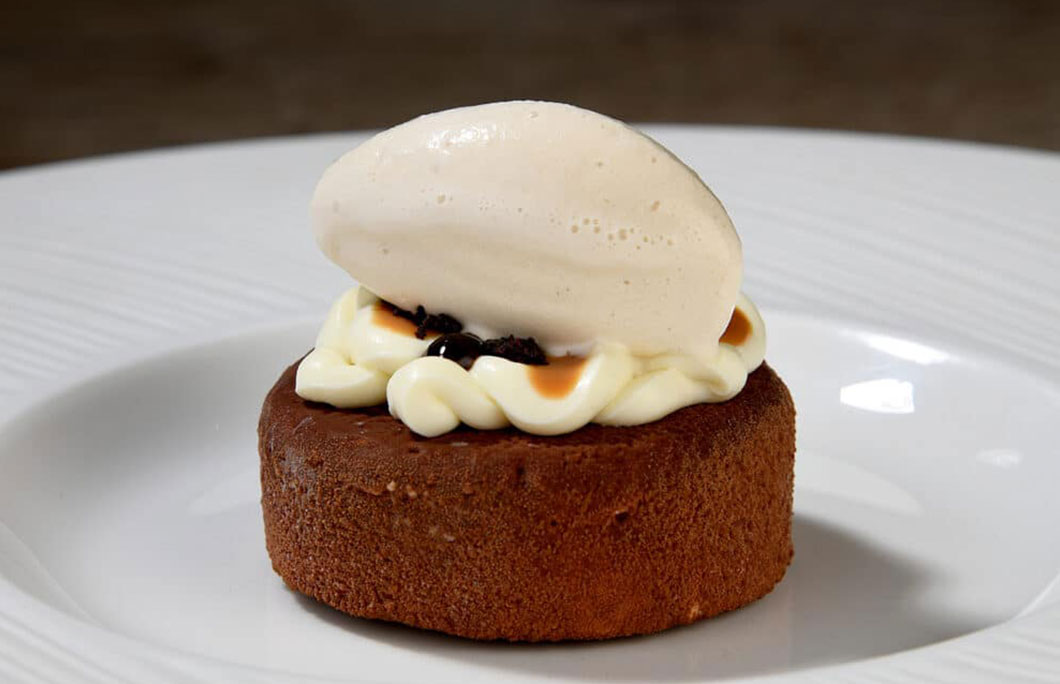 36th. Freemasons at Wiswell, Clitheroe
Make a beeline for Freemasons in Clitheroe if you like a pub with a warm atmosphere, real ales, fine wines, and exceptionally well-thought-out dishes. The menu evolves with the seasons – winter dishes include glazed ox cheek with pickled celeriac, Manx lobster, and a mouth-watering duck served with Yakitori liver on toast and hispi cabbage. As you can see, this is no ordinary pub grub.
---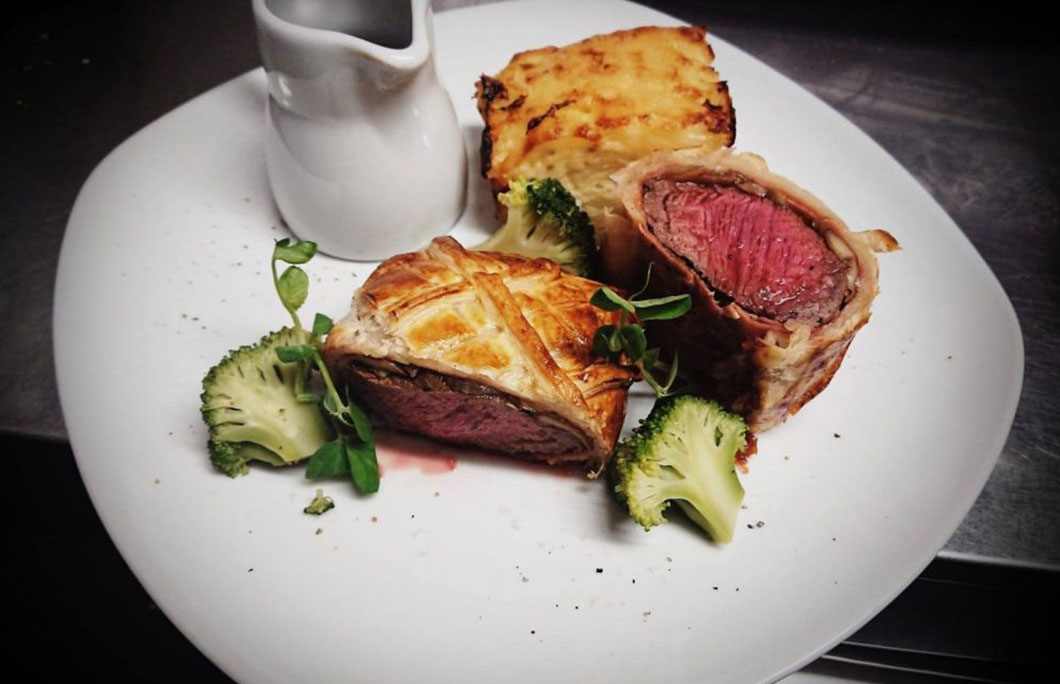 35th. The Doric – Edinburgh, Scotland
A gastropub that dates back to the 17th-century? We're intrigued, and you should be too. The Doric holds claim to being the oldest gastropub in the UK, with homemade and locally sourced dishes on the menu for hundreds of years. Now, it's a popular spot for local brews and delicious food. Expect local dishes such as haggis with a silky Glenkinchie Whisky jus.
---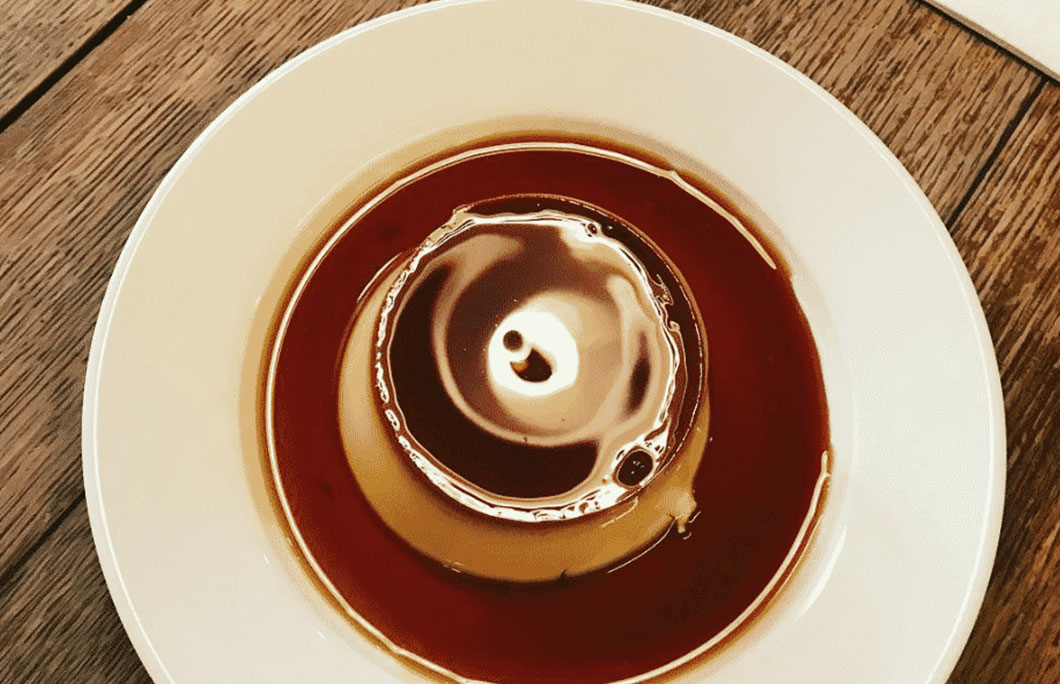 34th. The Anchor & Hope – Southwark, London
One of the UK's leading gastropubs for over a decade, The Anchor & Hope is famous for its seven-hour lamb shoulder. This popular pub doesn't take reservations, so you'll more than likely have to wait a while for a table, but it's worth it. Order some nibbles at the bar if you're too hungry to wait – the potted shrimps and toast is divine.
---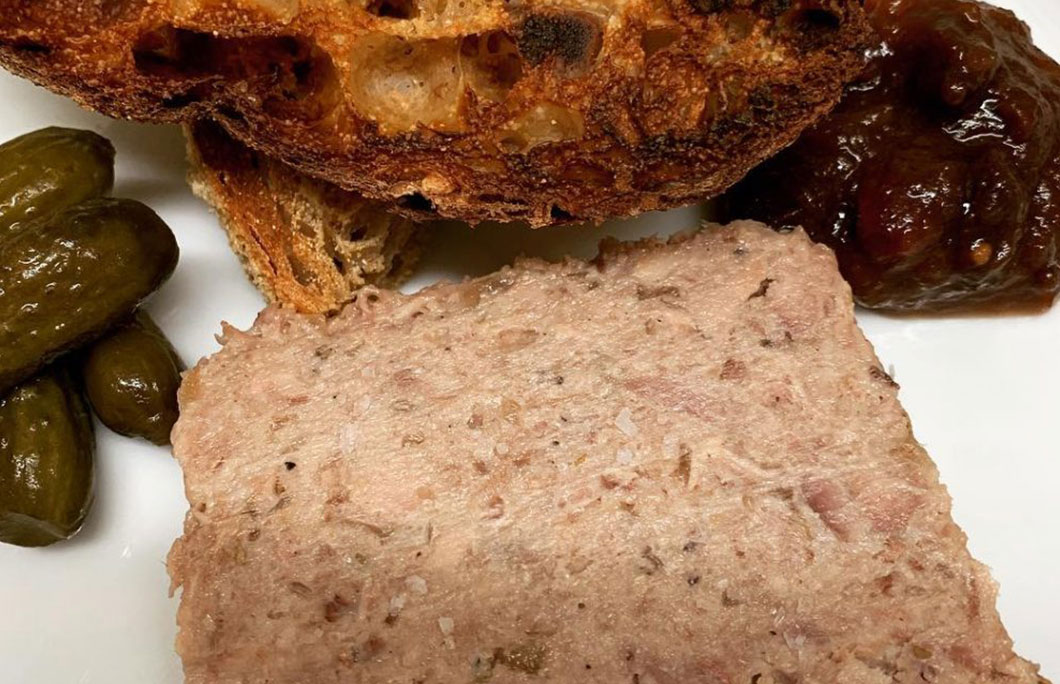 33rd. Y Polyn – Nantgaredig, Wales
The food here is what all good gastropub should be: you won't find foams, gels and technical wizardry on the plate. What you will find is beautiful produce cooked simply and with respect.
The husband and wife team pour pride and passion into every single bite. Expect beautifully executed dishes such as rabbit rillettes, with sourdough toast and Bramley apple chutney.
---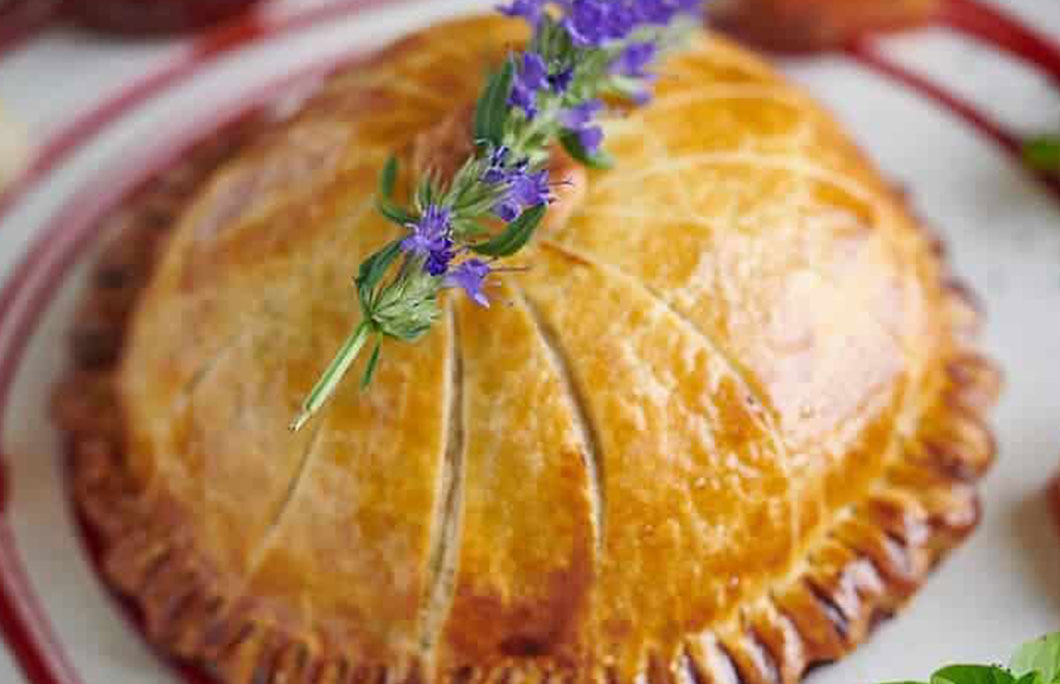 32nd. Pipe and Glass – Beverley, Yorkshire
This former coaching house is on the site of the original gatehouse to Dalton Park on the beautiful Dalton Estate. The Pipe and Glass is a cosy Yorkshire country pub that goes above and beyond with their locally vibrant menu.
Starters include a tender tartare of venison, with haggis scotch egg, and there's pigeon Wellington with salt baked celeriac purée for mains.
---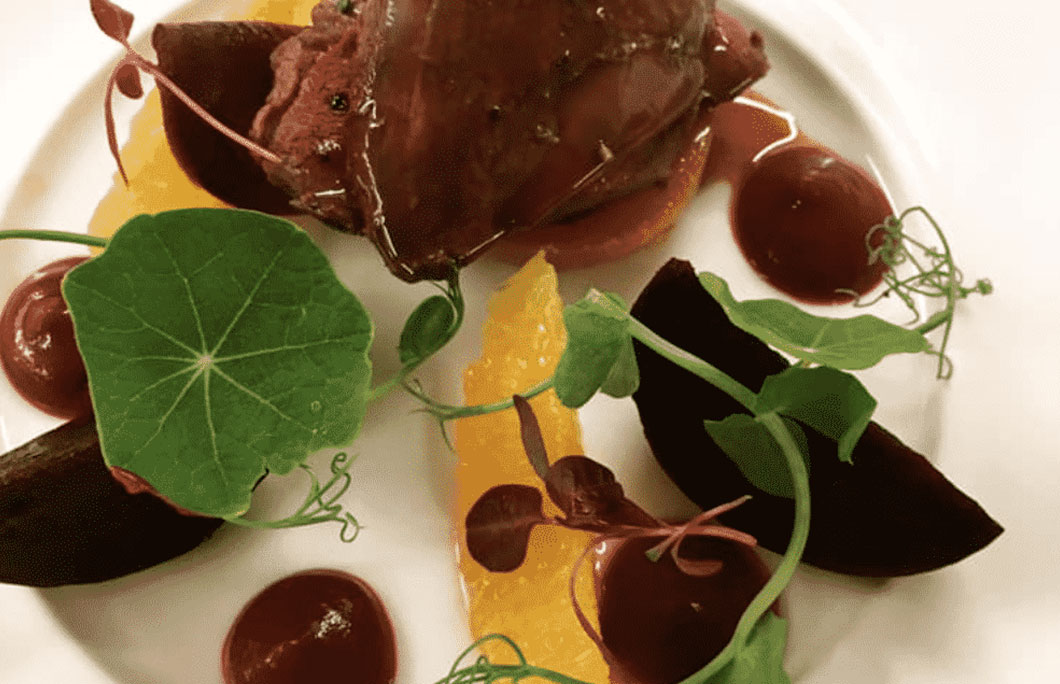 31st. Sandpiper Inn – Market Place, Leyburn, North Yorkshire
Sandpiper Inn is a charming restaurant with rooms for a cosy countryside retreat. As well as a bar with wood burning stove, the restaurant has a stone fireplace and candle lit tables, so it's the ideal place for romantic dinner for two. There's plenty of choice on the menus, with some creative vegan options. The breast of wood pigeon with roasted beetroot and orange salad is a real highlight.
---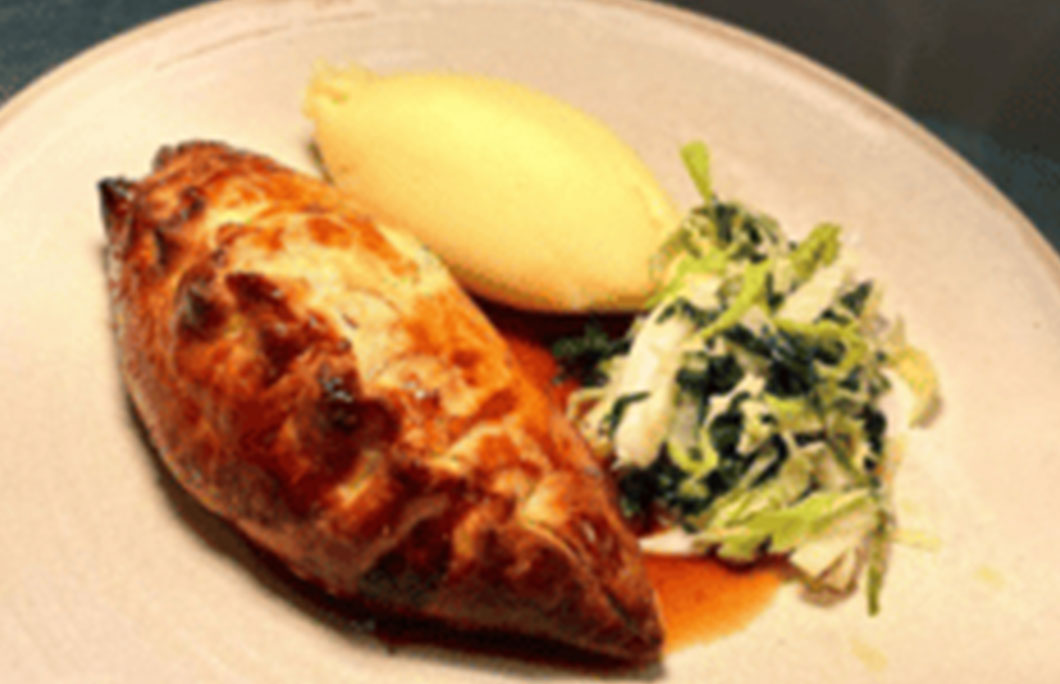 30th. The Pack Horse – Hayfield, Derbyshire
There are few places in England more beautiful than the Peak District, so a trip to this beautiful pub in Hayfield is always a good idea. With a farm-to-table concept, the kitchen focuses on sustainable, ethically sourced British produce, impressively moulding its menu to the seasons.
---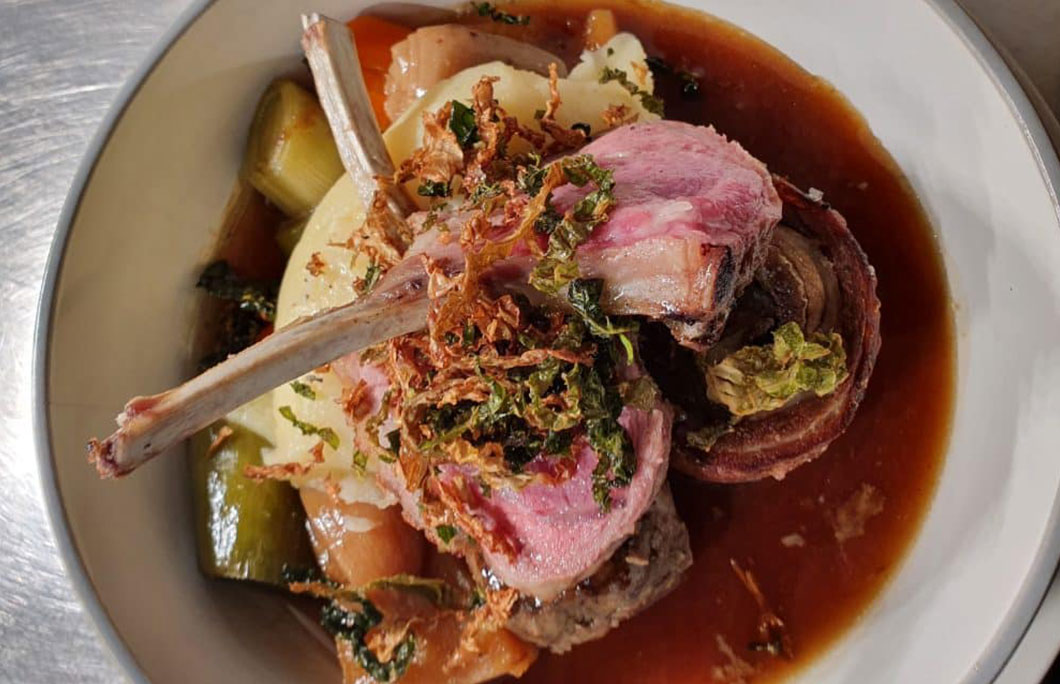 29th. Plough and Harrow – Swansea, Wales
They've won countless awards including the best gastropub in Wales, so the Plough and Harrow clearly know the ins and outs of a good feed.
It all comes down to the sourcing of the very best ingredients, good big honest portions and a focus on flavour above all else. The sort of place you won't be able to leave without having a big smile on your face. It really is that good.
---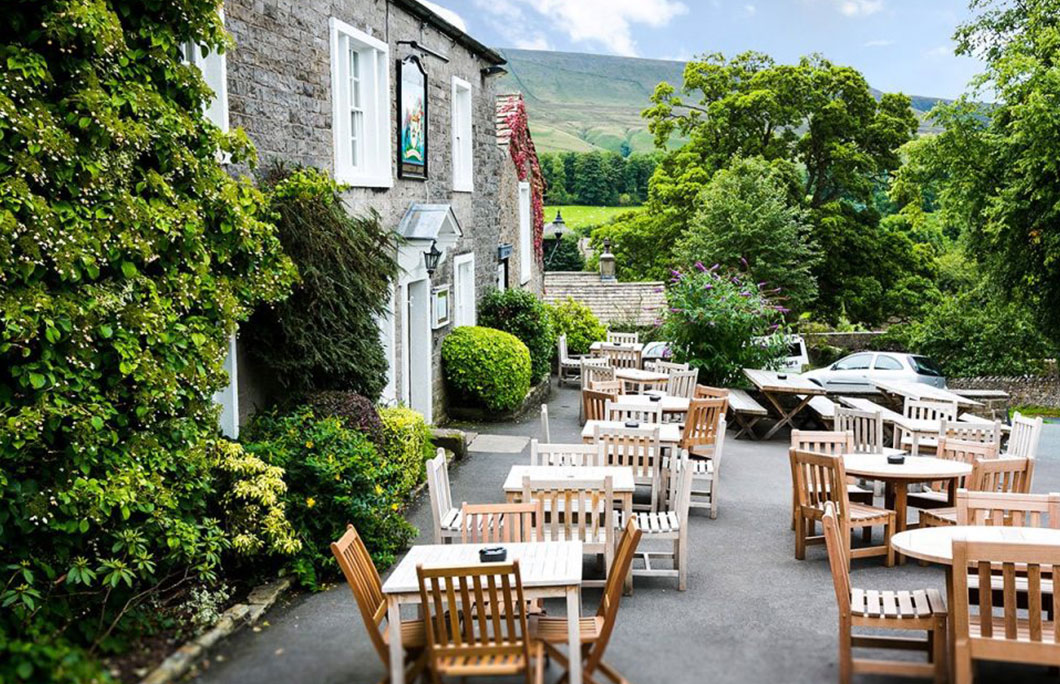 28th. The Assheton Arms – Clitheroe, Lancashire
The Assheton Arms is the epitome of a timeless, country pub. It's a historic Grade II listed village pub that's famed for its incredibly fresh seafood – from coast to plate in hours. There's also a hearty menu of meat dishes and game (during game season), and local veggies.
12 guest bedrooms are also available, so you can stay the night in Lancashire and really make the most of your visit.
---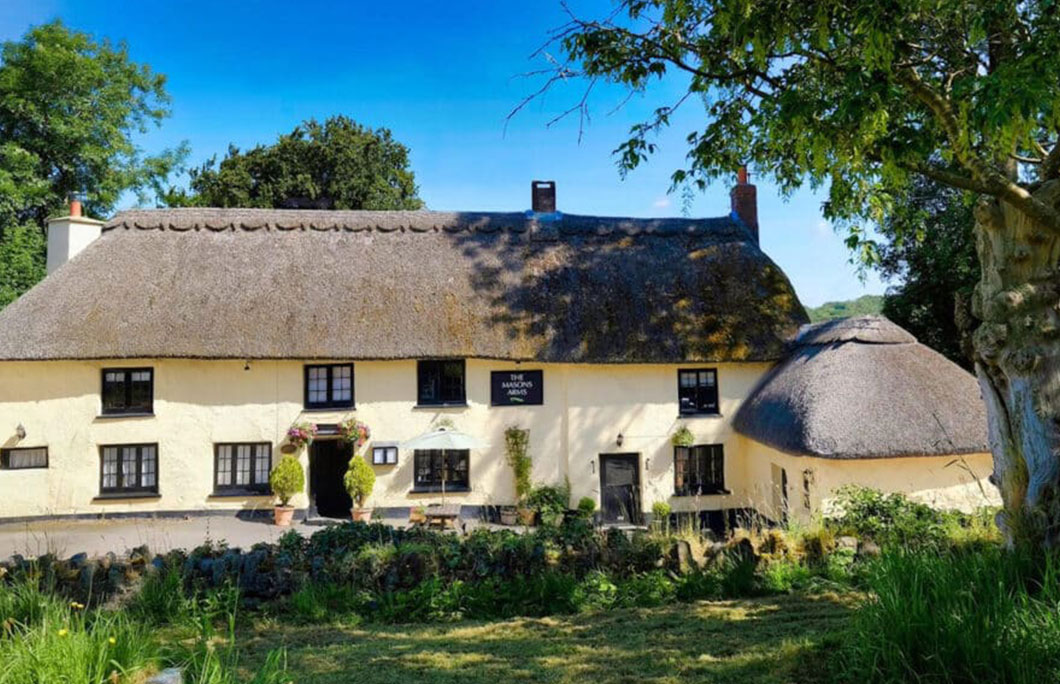 27th. Masons Arms – Knowstone, Devon
Who would expect a Michelin Starred pub in the rural depths of Devon? Masons Arms is a picturesque, thatched 13th-century pub that is the perfect mix of classic cooking with modern touches and incredible produce. Dig into venison loin with blue cheese gnocchi, or a juicy roast fillet of Devon beef. Every single dish here will delight.
---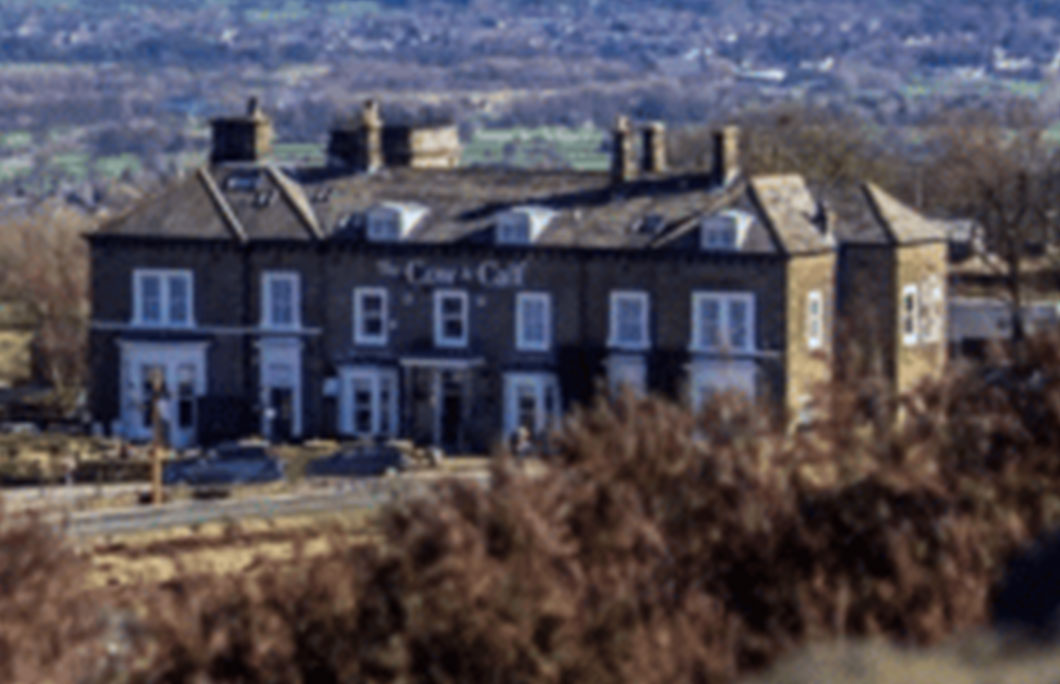 26th. Cow & Calf, Ilkley
With swoon-worthy views, the Cow & Calf is synonymous with the hiking trail that surrounds it. After a walk through the Ilkley Moors, this beautiful 19th-century stone pub is the perfect place to savour a post-amble pint. On the menu you'll find country pub classics – think excellent Sunday roast dinners, heart-warming pies, and beef casseroles, as well as fresh, seasonal dishes and popular stone-baked pizzas.
---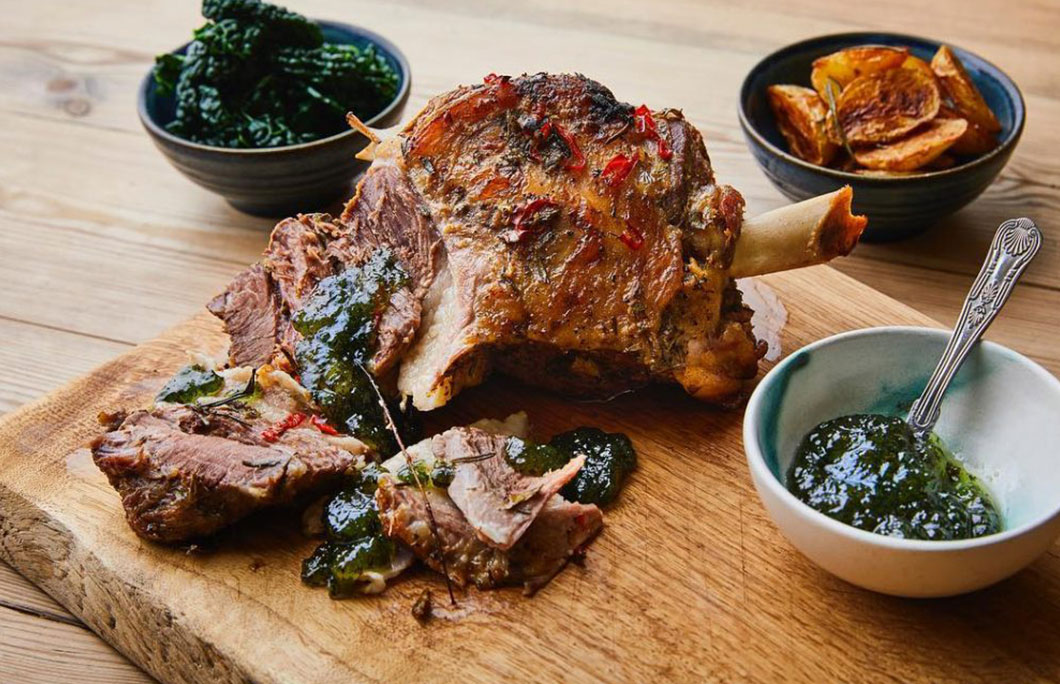 25th. The Beehive Restaurant & Pub – Maidenhead
This beloved local pub is overlooking the village cricket ground, with a menu packed full of perfectly executed British classics. Expect Hereford beef roasts, fresh seafood and home baked savoury pies. Whether you're soaking up the sun in the summer or sitting by the fire in the winter, The Beehive is a wonderful place to be.
---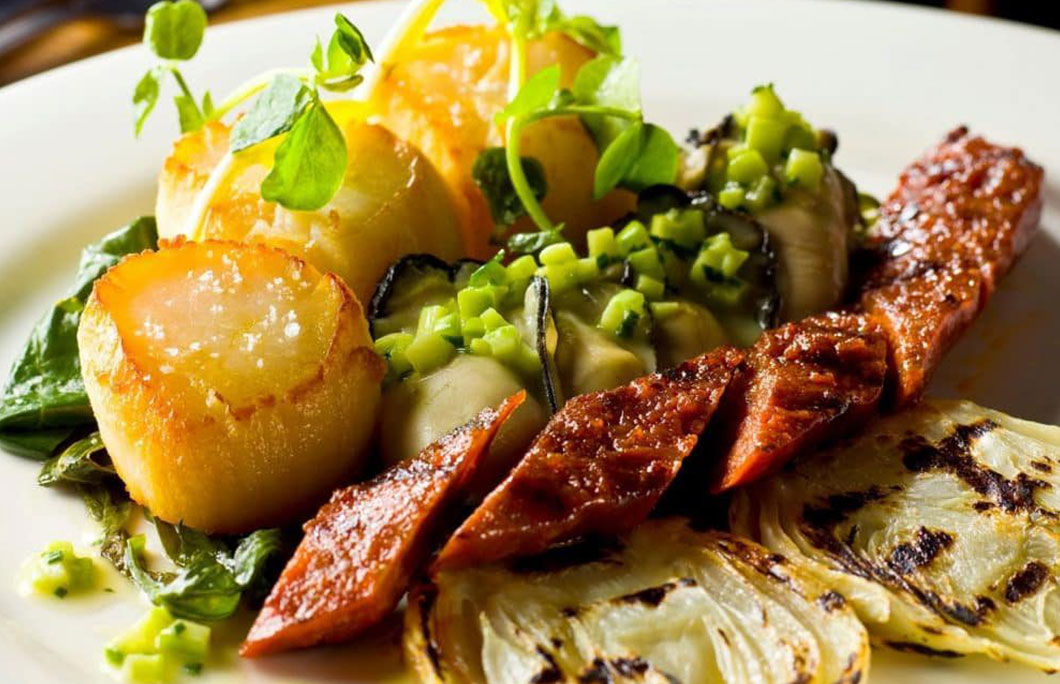 24th. The Hardwick – Monmouthshire, Wales
One of the best restaurants in Wales, The Hardwick serves up a set Sunday lunch that has something for all tastes. Their Sirloin of Johnny Morris Herefordshire Beef comes beautifully pink with Yorkshire pudding and seasonal veggies.
There's also a pedigree pork shoulder with crackling and apple sauce or a deep fried Jerusalem artichoke options for the non-meat eaters. This is an essential place for a satisfying feast.
---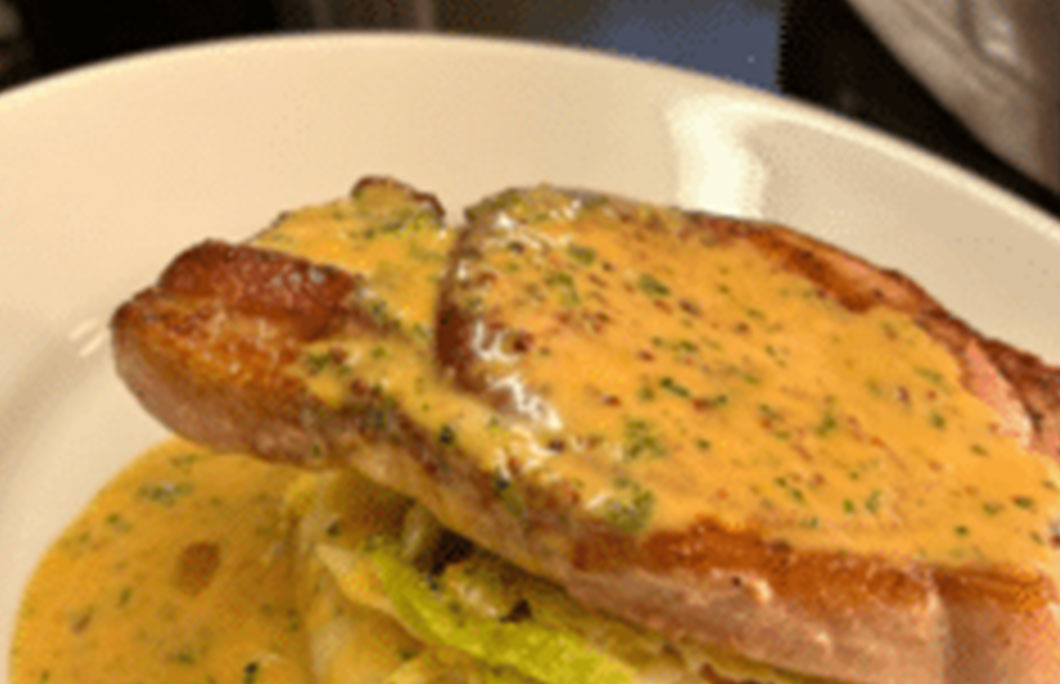 23rd. The Rat Inn – Northumberland
This long-serving pub might not have the most appealing name, but it's one of the best gastropubs in the UK. Head chef Kevin Maclean has been named Pub Chef of the Year, and his kitchen is known for dishes like its Lindisfarne oysters with shallot vinaigrette, home-made Scotch eggs with kimchi, and the slow-cooked belly pork and chorizo stew. Its rural location benefits from plenty of surroundings farms – the pub works closely with local farmers to make the most of the fresh Northumberland produce.
---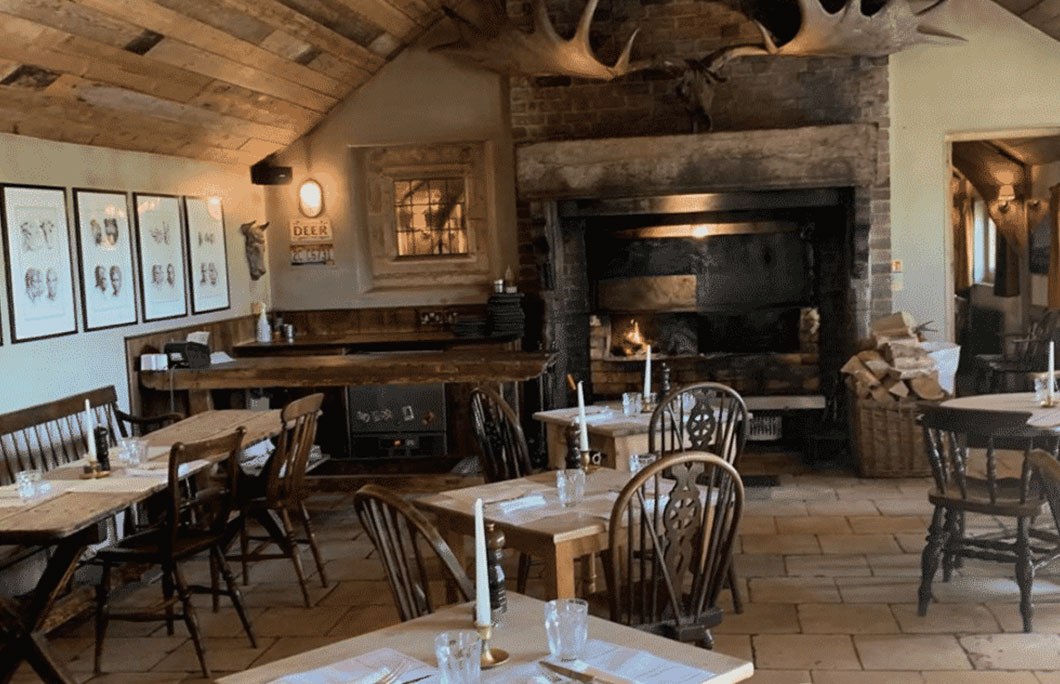 22nd. The Gunton Arms – Thorpe Market, Norwich
This is a traditional pub with bedrooms in an extensive historic park near Cromer in North Norfolk. Chef Stuart Tattersall cooks from local ingredients and seasonal produce. Venison comes from the deerpark and beef from the local herd at Blickling.
Roasts have droolworthy crackling and crispy spud, while a Bramley apple and almond tart with clotted cream is the perfect finish.
---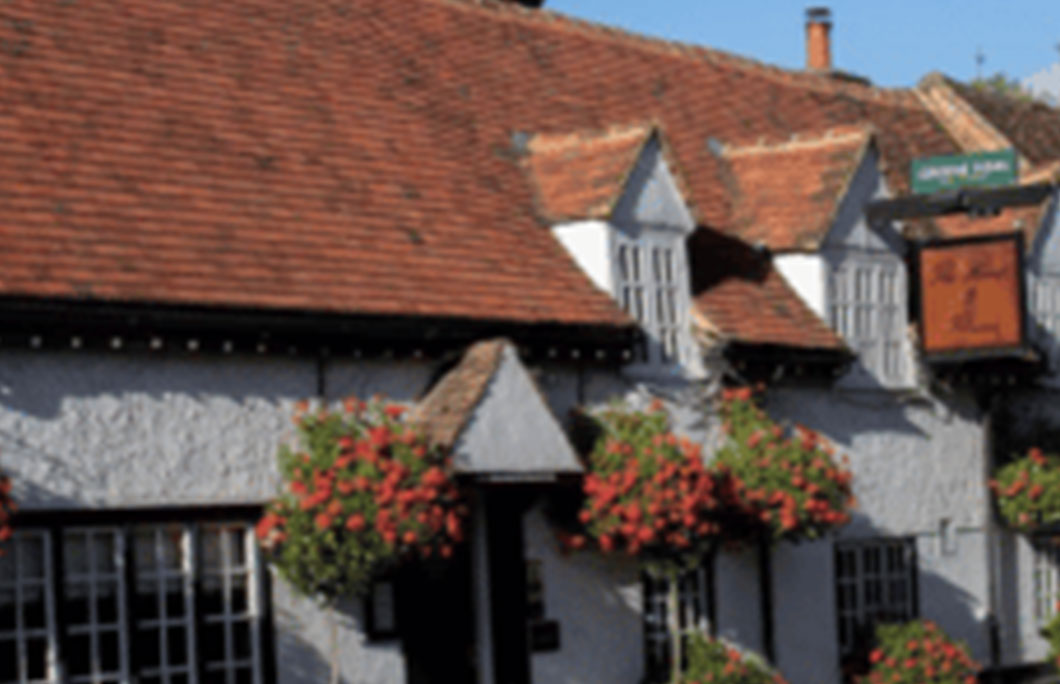 21st. The Hand & Flowers – Marlow, Buckinghamshire
Yet another entry for Marlow in Buckinghamshire, this two Michelin-starred pub is an exciting destination for food lovers. Ran by celebrity chef Tom Kerridge, the Hand & Flowers is the only pub with two Michelin stars for its creative, exceptional food.
---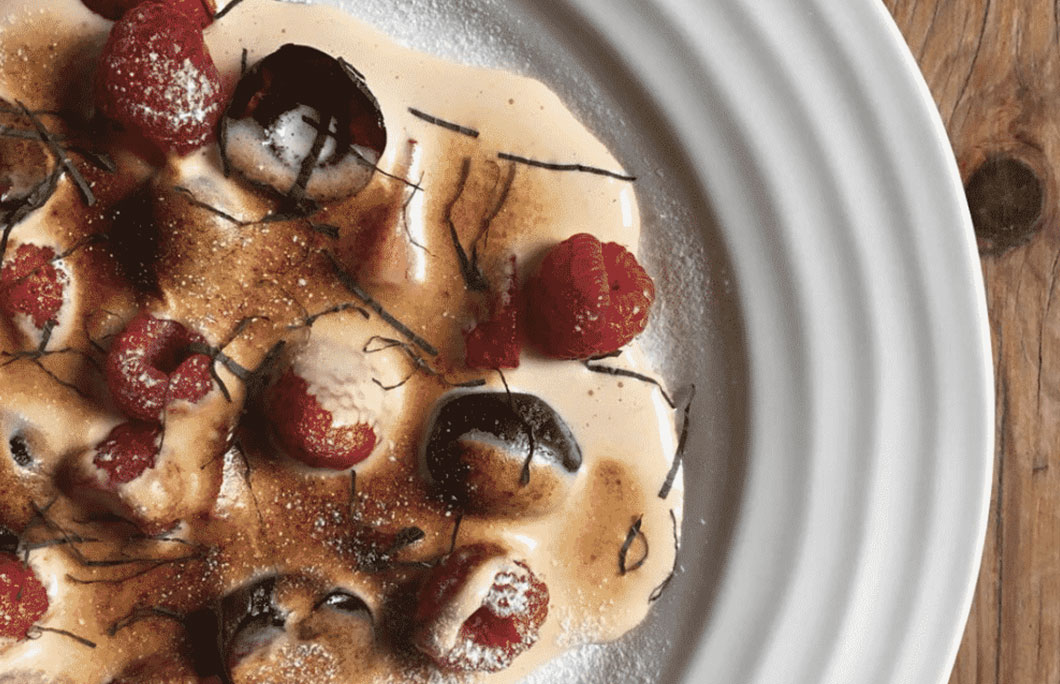 20th. St Tudy Inn – Bodmin, Cornwall
Hightail it to the beautiful Cornish village of St. Tudy to one of the top gastopubs in the UK, for simple, rustic cuisine, real ales and fine wines. Menus evolve with the seasons, making the most of local Cornish ingredients. Winter dishes include Cadgwith Bay ray wing with brown shrimp and caper butter, and for summer there's fresh monkfish with saffron.
---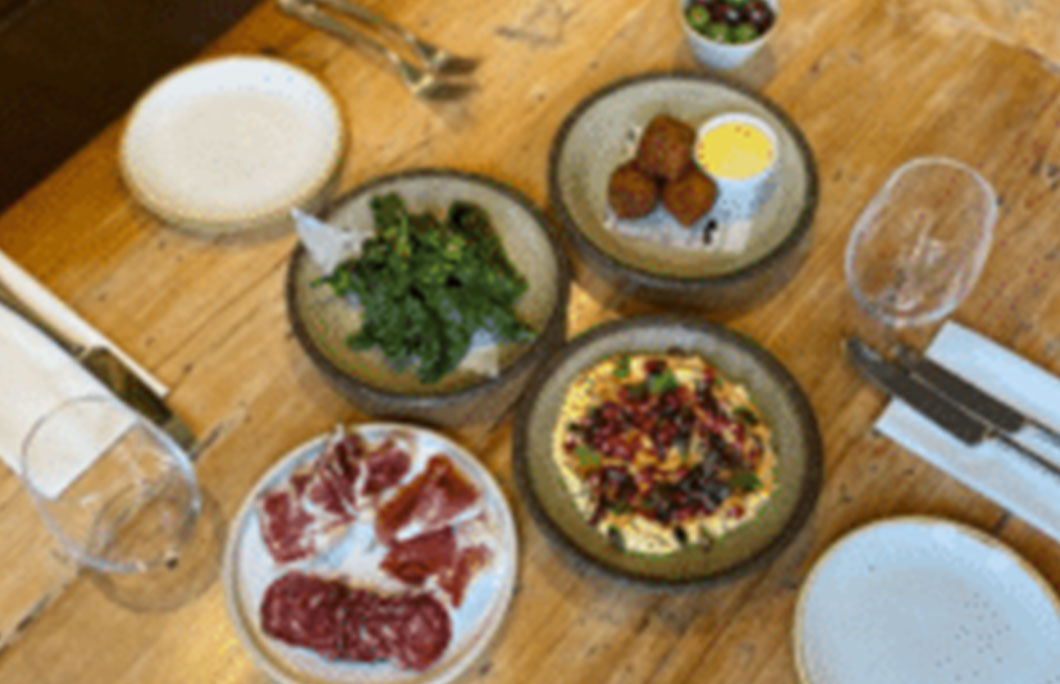 19th. The Kentish Hare, Kent
Ran by brothers Chris and James Tanner, the Kentish Hare only opened its doors in 2014, but has already soared in popularity. Making use of the brothers' connections to the West Country and local farms in Kent, the dishes are bold, balanced, and beautifully presented. Looking at it now, it's hard to believe this Kent staple was on its way to becoming a block of flats before the Tanner brothers plucked it up.
---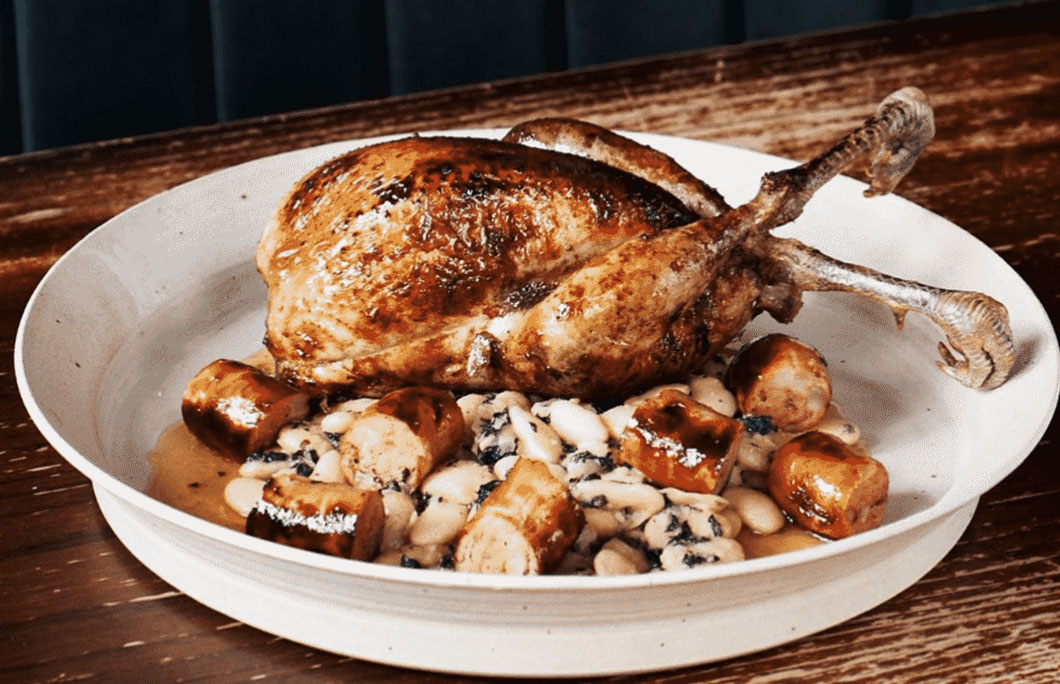 18th. The Marksman – Hackney, London
Serving great local beers, ales, lagers and ciders alongside a selection of fine wines and spirits this is the perfect spot to unwind for proper gastropub fare in London.
Their bar snacks and modern cooking is legendary in the area and includes dishes like this Pheasant with Tamworth sausage and butter bean. It's one of the best gastropub dishes in the country.
---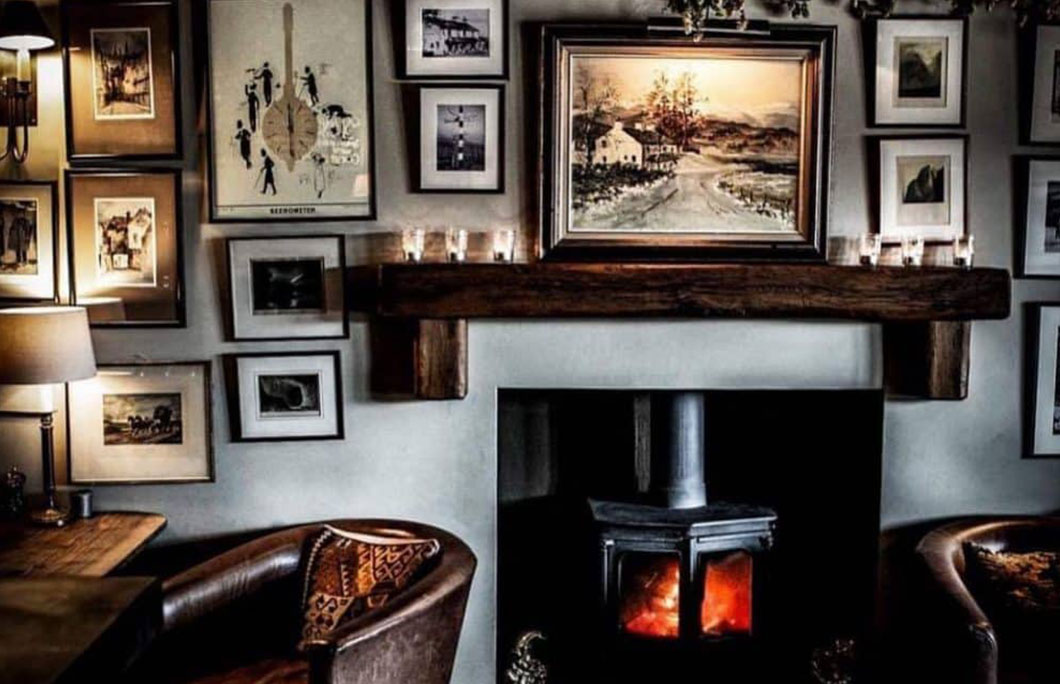 17th. The Drunken Duck – Ambleside, Cumbria
The Drunken Duck is a beautiful spot in the heart of the Lake District. Consistently rated as one of the best gastropubs in the UK and nowhere does that shine through more so than in their hearty yet balanced mains, which include dishes such as a venison bourguignon suet pudding with sticky red cabbage and parsnip. Think British classics, but with a twist.
---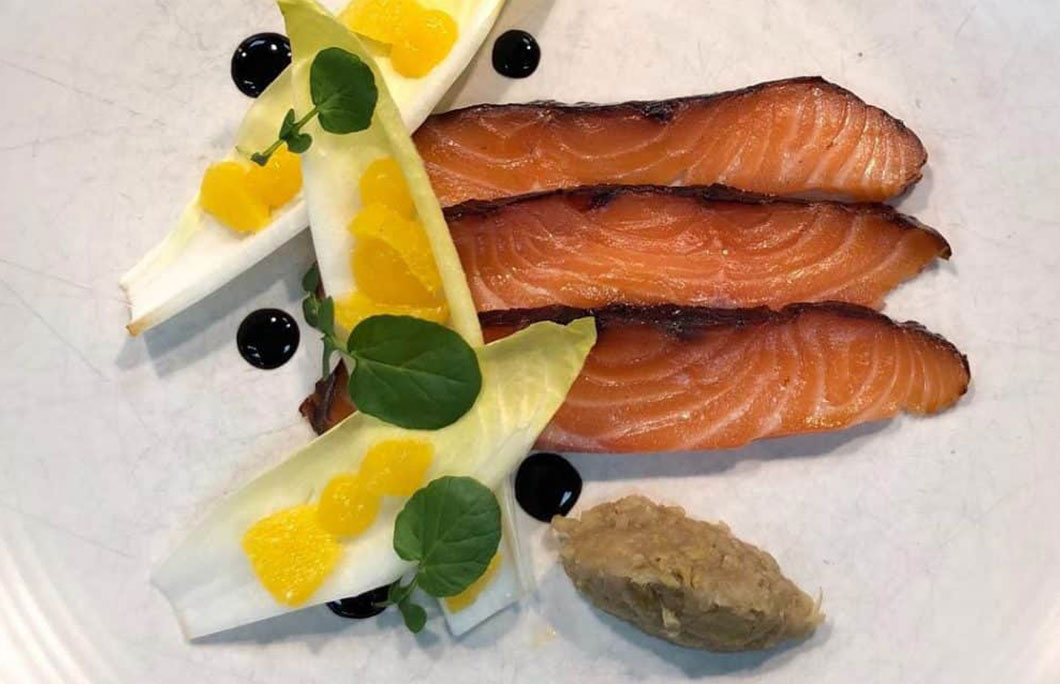 16th. The Scan & Scallie – Edinburgh, Scotland
A relaxed Scottish gastropub that has a Michelin starred restaurant as a brother, in the form of the local Kitchin.
They focus on super comforting food here, pairing it up with craft beer and a large selection of other great drinks. The sort of place where you could get seriously comfortable and not want to move for a couple of hours.
---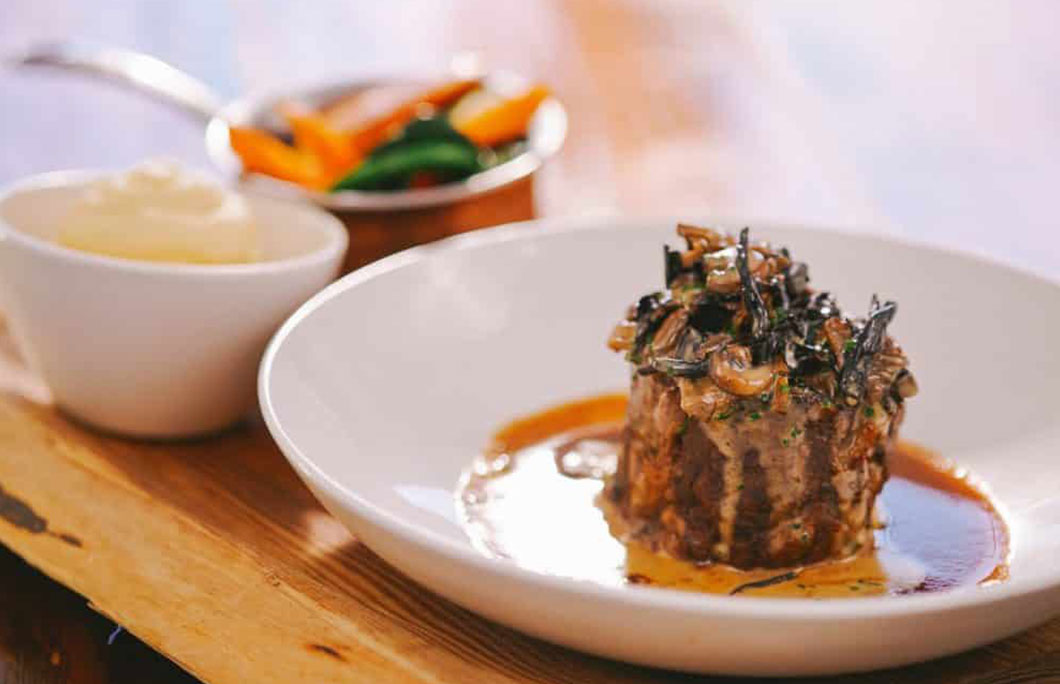 15th. The Parson's Nose – Hillsborough, Northern Ireland
The Parson's Nose is an award-winning gastropub set in an elegant Georgian townhouse in Hillsborough village. The menu is teeming with dry–aged steaks, succulent seafood and proper pub grub classics.
Chefs make great use of the wonderful Northern Irish produce, with hot smoked salmon to start and a fantastic salt-aged sirloin with Bushmills pepper sauce for main.
---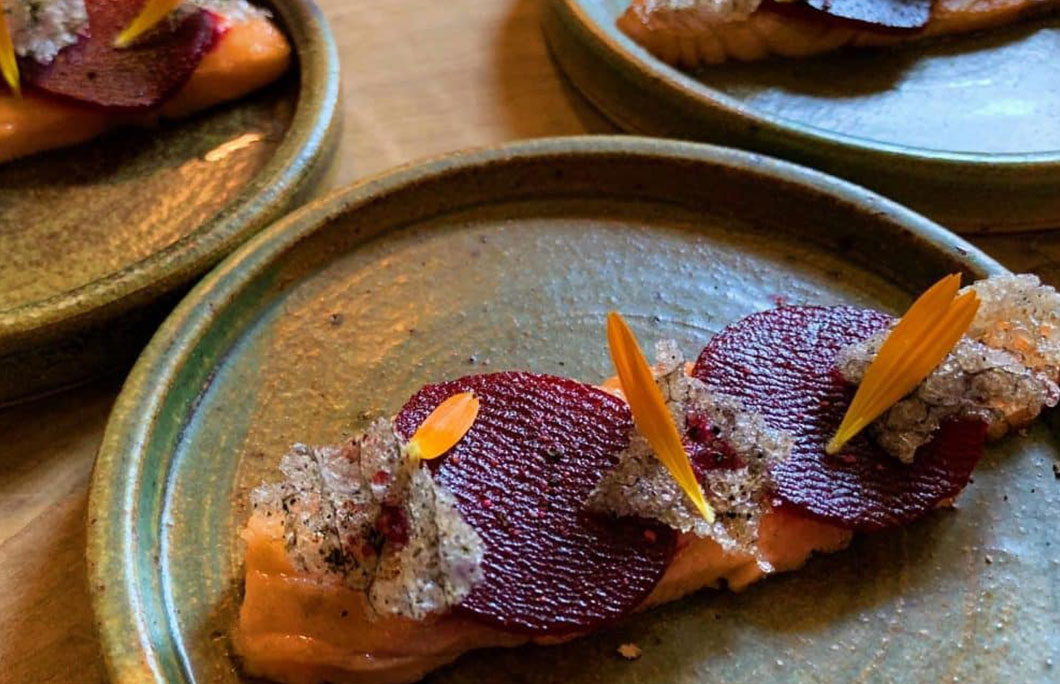 14th. The Pony & Trap – Chew Magna, Bristol
Dishes are full of colour and creativity at The Pony Trap. Think: Smoked Loch Duart salmon, pickled beetroot, beetroot purée, puffed salmon skin & marigold petals — with the salmon cured in their very own smoker.
They promise and deliver fine dining without all the fuss, while still maintaining the quality you would expect of a venue with this many awards and prestige.
---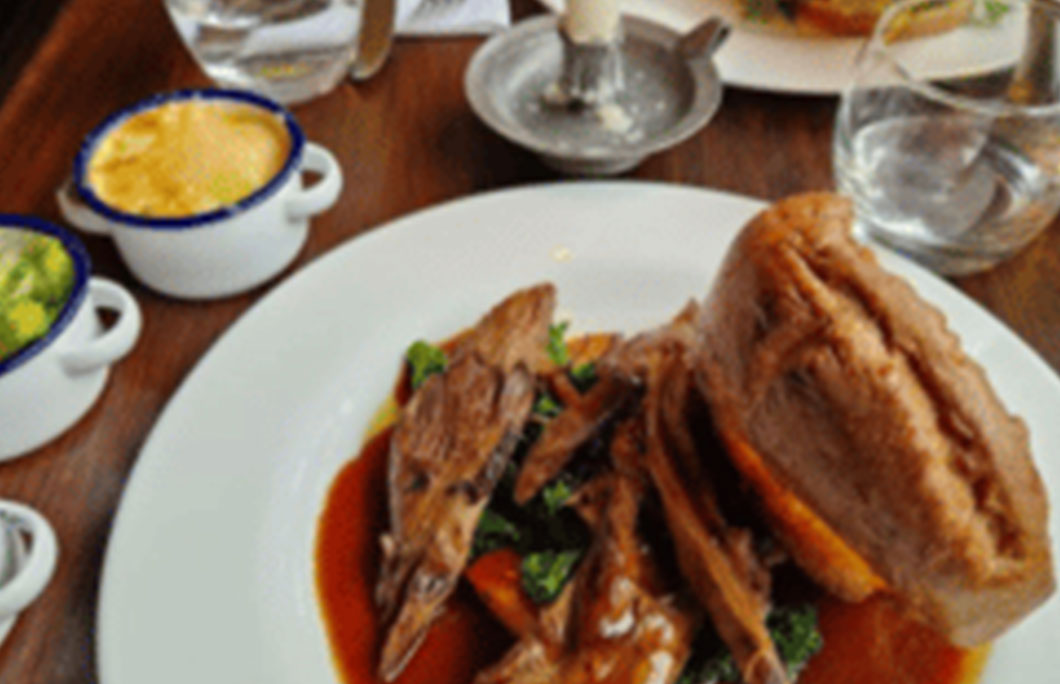 13th. The Hawthorn, Haworth
Celebrated for its excellent Sunday roast dinners, this Georgian pub is a Haworth staple. Its long-running history is nearly as exciting as the menu, making great use of the wonderful, responsible farms of the Lake District and Yorkshire Dales. Dig into the ever-changing menu of seasonal dishes while sipping on an expert-chosen wine.
---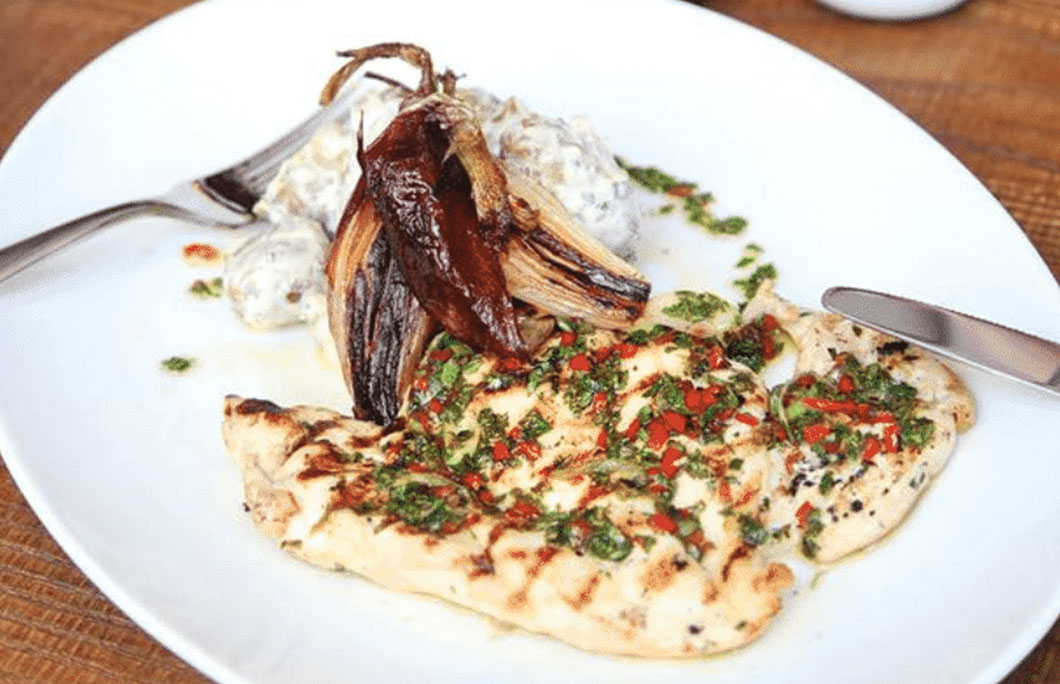 12th. The Hero of Maida – London
This traditional Victorian pub serves up independent beers from family-run breweries, good wines, and an all-day menu of incredible eats. Downstairs in the pub, you'll find Welsh rarebit, sausage rolls, salads, charcuterie, cheeses and other good things on the blackboard, with a knees-up roast on Sunday.
The dining room upstairs has a full menu of daily-changing dishes such as grilled rabbit.
---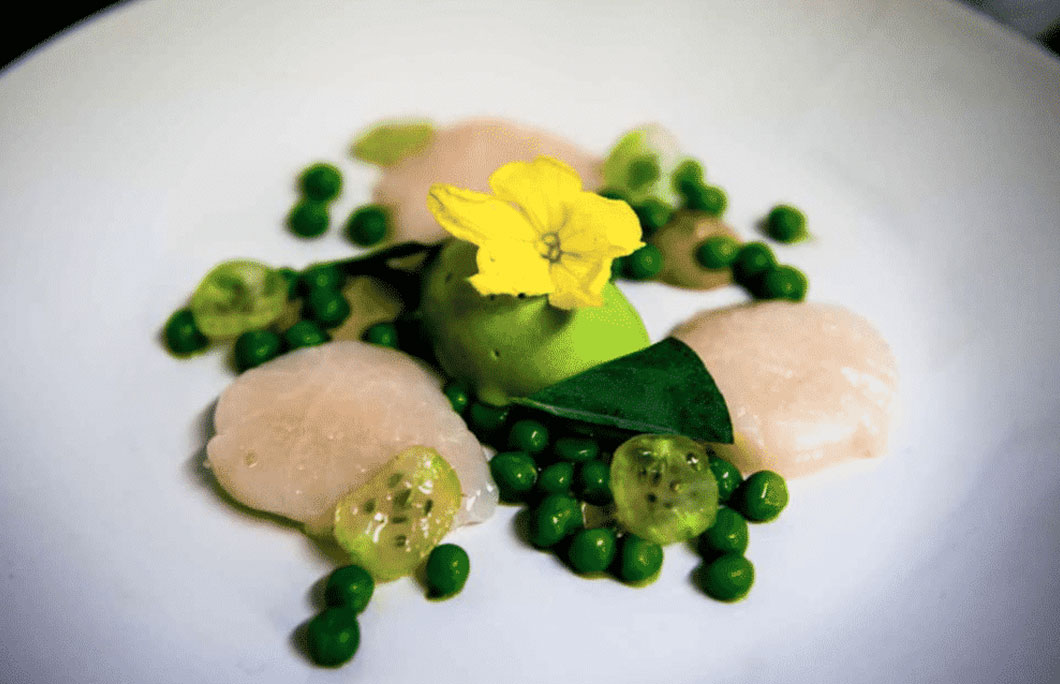 11th. The Fordwich Arms – Canterbury, Kent
One of the prettiest pubs you are ever likely to set eyes on, both on the outside and as soon as you step inside. Boasting a lovely 1930s bar and oak-panelled dining room with three open fires, you will literally sink into their chairs and feel yourself relaxing instantly.
Their precise cooking features some brilliantly inventive dishes, such as hand-dived Orkney scallops, garden pea & picked walnuts.
---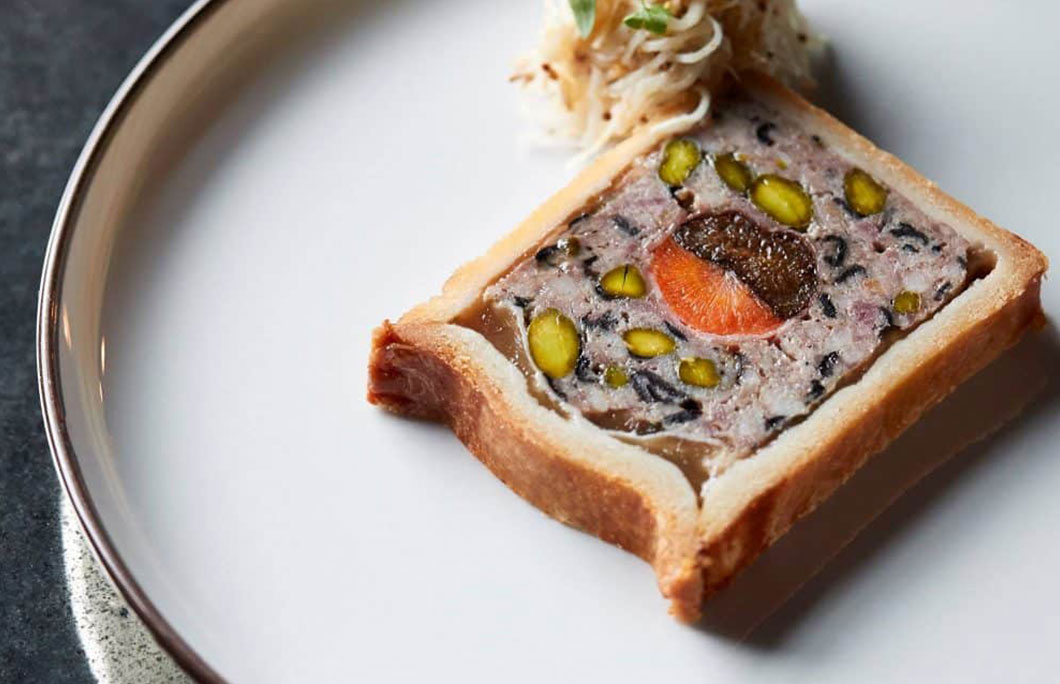 10th. The Hind's Head – Bray, Buckinghamshire
The Hind's Head is a Michelin Star restaurant from famed chef Heston Blumenthal. The cooking relies on the sourcing of seriously high ingredients, which are handled by true professionals to cook some of the best pub grub in UK.
Absolute perfection every single time. Case in point? The Duck and Guinea fowl 'En Croute': a terrine of duck, guinea fowl, pistachios and trompette mushroom.
---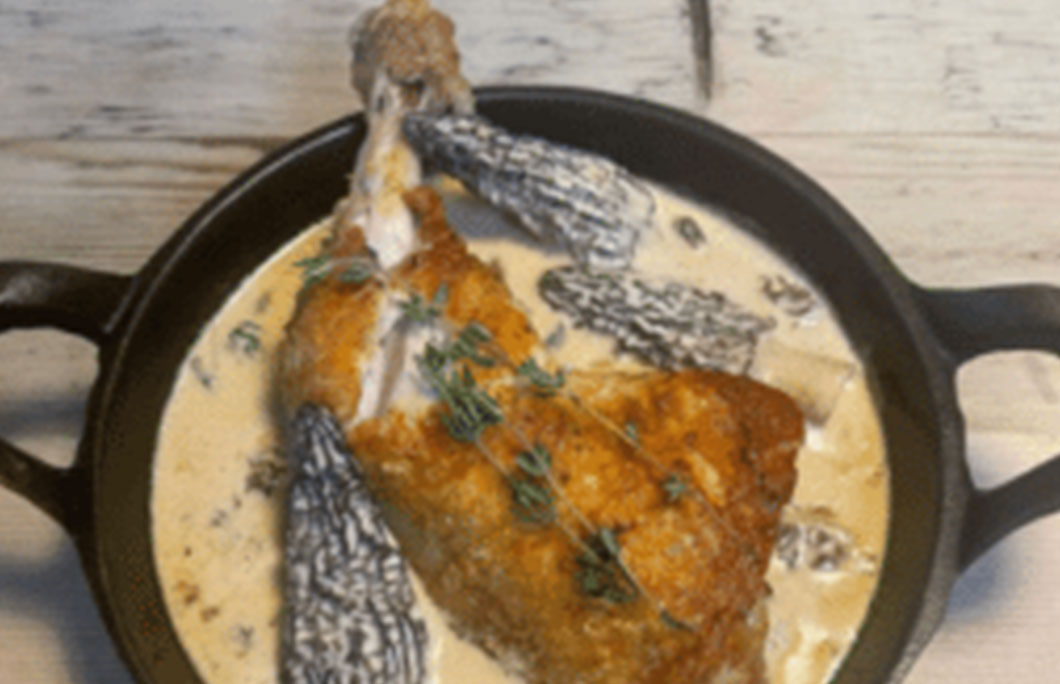 9th. The Red Lion & Sun – Highgate, London
Searching for the best gastropub in London? Tucked away in rural Highgate Village, this excellent 1920s pub feels a world away from the hustle and bustle of the capital. Dig into modern British grub done very well and enjoy the warm atmosphere. It's certainly one of the best gastropubs in the UK.
---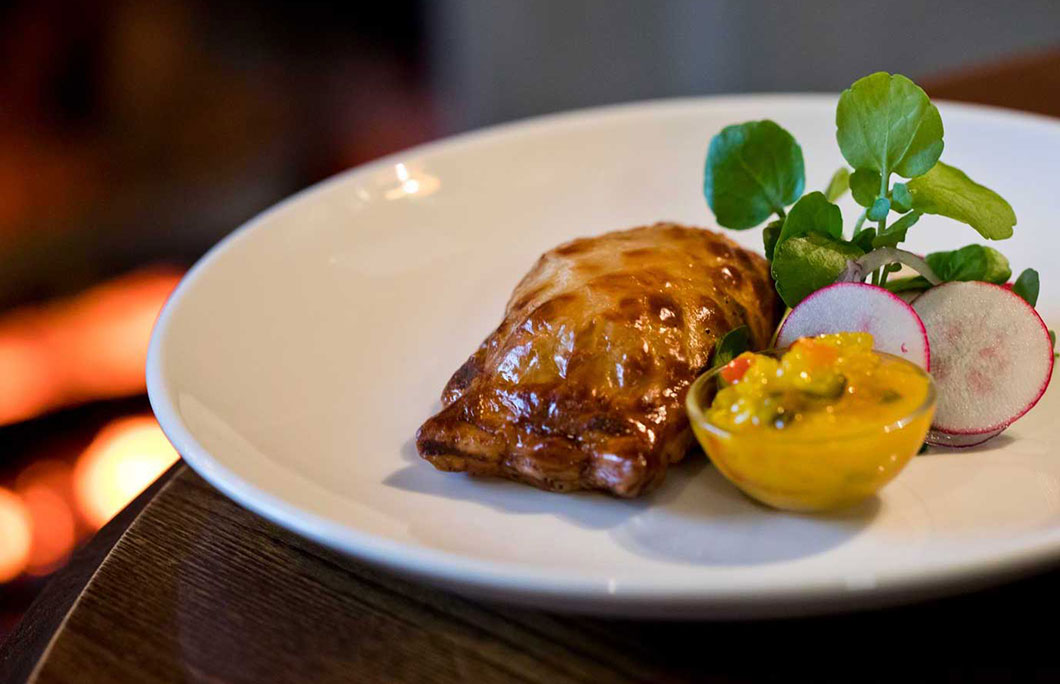 8th. Parkers Arms – Clitheroe, Lancashire
Parkers Arms excels with a menu of modern British food using the finest regional produce, ranging from classic and homely Sunday lunch with crispy roast potatoes and all the trimmings to a showstopper of charcoal-grilled mutton rib. They're also dog-friendly, and the atmosphere is always electric with people enjoying the food.
---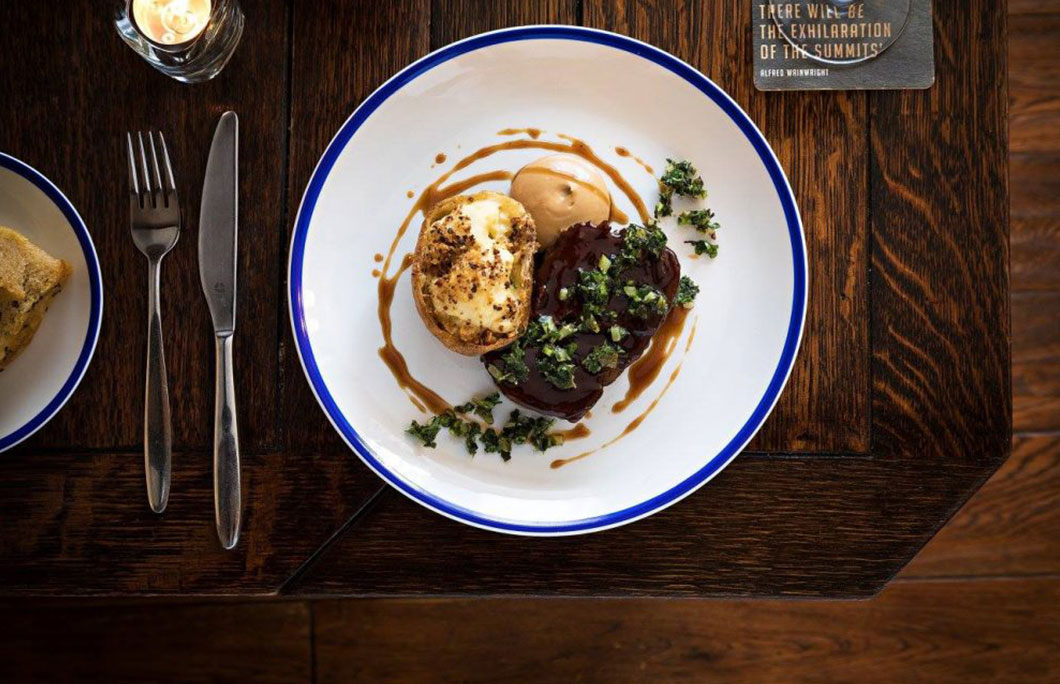 7th. Dog and Gun Inn – Skelton, Cumbria
This local hotspot is the sort of place you could easily sit in for hours and not notice the time going by. All food – from the fresh bread to soups and stocks – is made daily by chef-owner Ben Queen-Fryer, the only chef in the kitchen. This is food for the soul, with dishes such as glazed ox cheek with truffled Spatzle, buttered kale and cauliflower.
If only all pubs served gastropub dishes that tasted this amazing.
---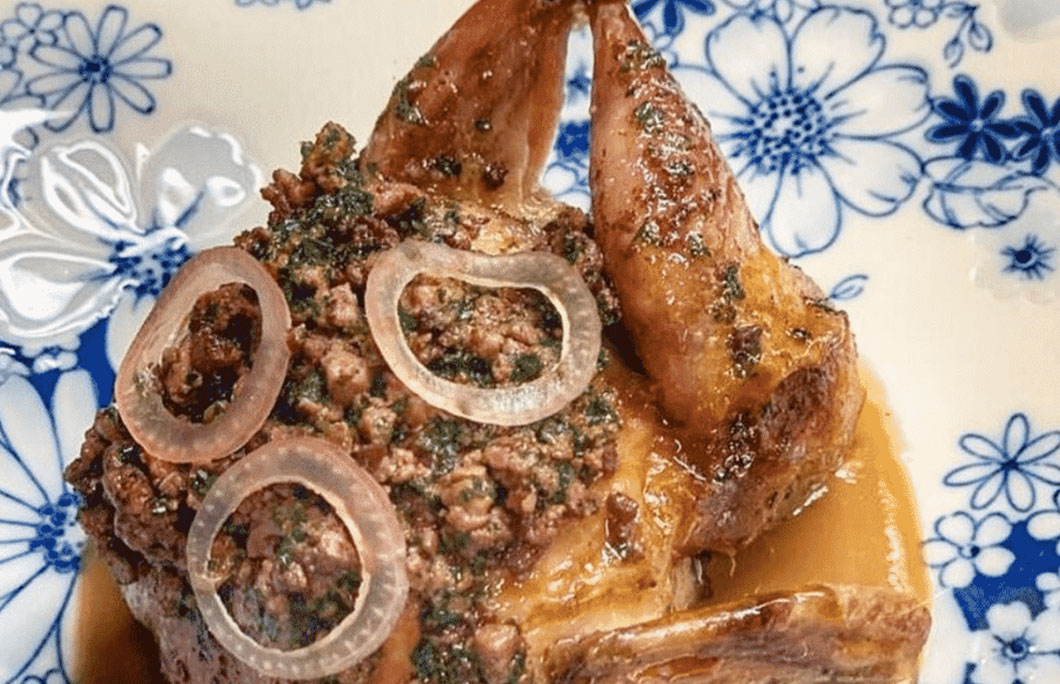 6th. The Coach – Marlow, Buckinghamshire
This is a one Michelin-starred gastropub located in the heart of Marlow where the food takes centre stage over everything they do.
The room is unbelievably cosy with precise and impeccable service. It will instantly have you relaxing and unwinding awaiting the masterpiece of the food here. Think: whole stuffed rotisserie quail with haggis and butternut squash, or a smoked haddock Scotch egg.
---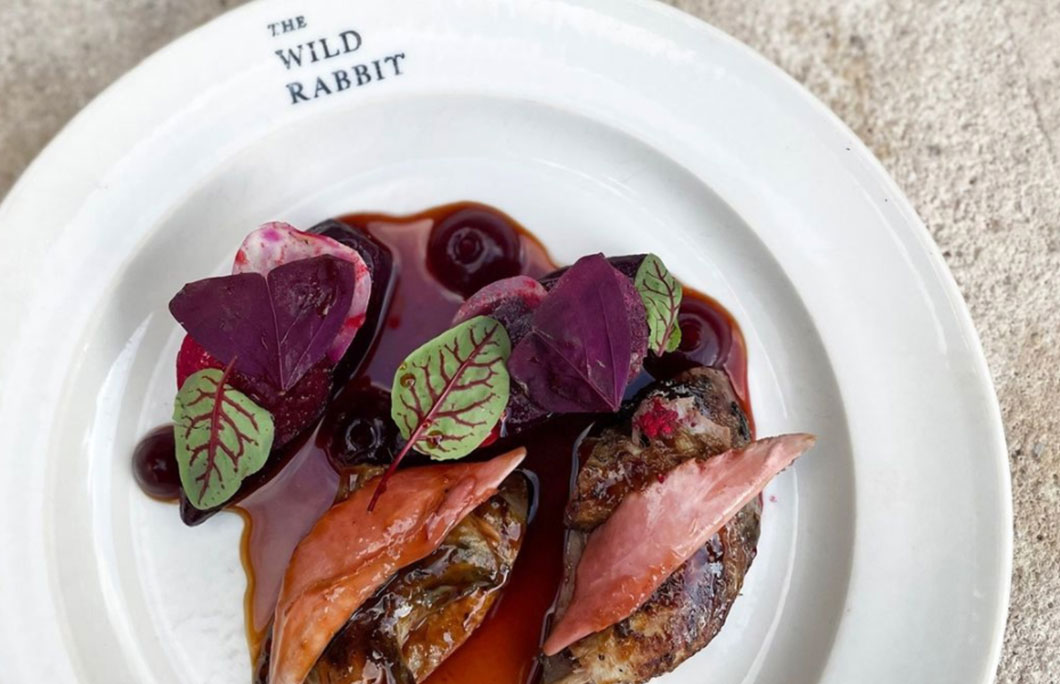 5th. The Wild Rabbit – Cotswolds, Oxfordshire
The incredible food at The Wild Rabbit all starts with a huge emphasis on sourcing the best ingredients from its own market garden at Daylesford farm. Once that has been done, the dishes they serve to are contemporary and yet exactly what you want in terms of comfort food. The Wild Rabbit is a proper British inn, where you can eat, drink and sleep.
Must-eats include the South Devon beef ribeye with Bledington Blue cheese and pickled walnut, with one of the tempting seasonal soufflés for dessert.
---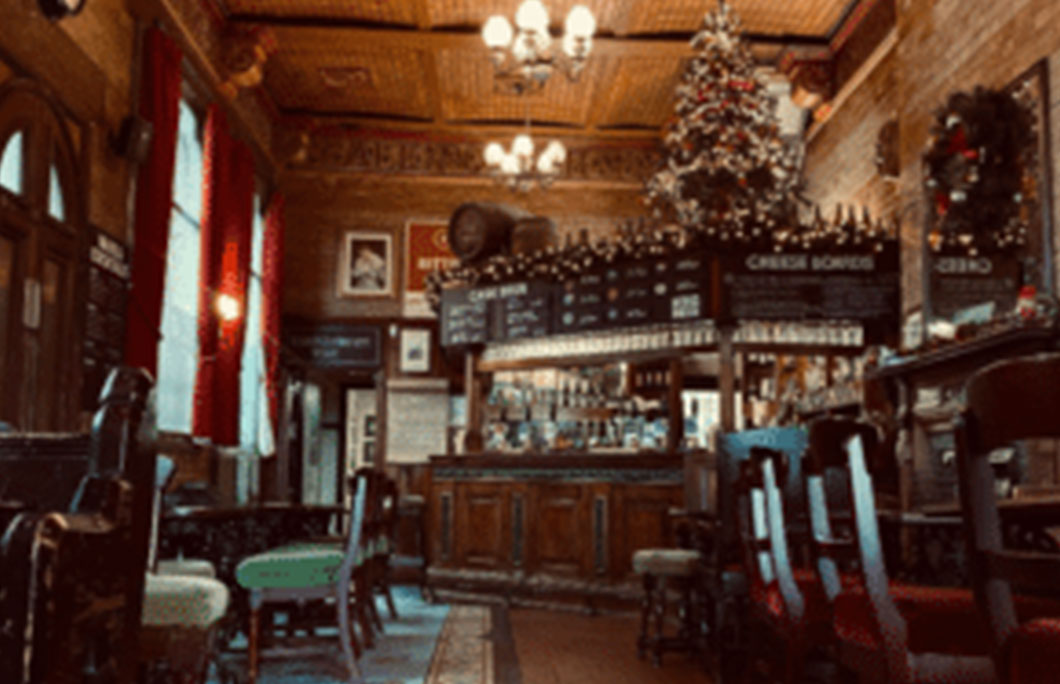 4th. Marble Arch – Manchester
Marble Arch is more of an excellent pub that happens to do great food than a typical 'gastropub'. The Grade II listed building serves beer from its own brewery, Marble Brewery. It also has an ever-changing, seasonal food menu of small plates and modern British favourites. The historic building is covered in ceramic tiles and has a sloping mosaic floor – urban legend says that the floor is sloping to draw the punters back to the bar when they try to leave!
---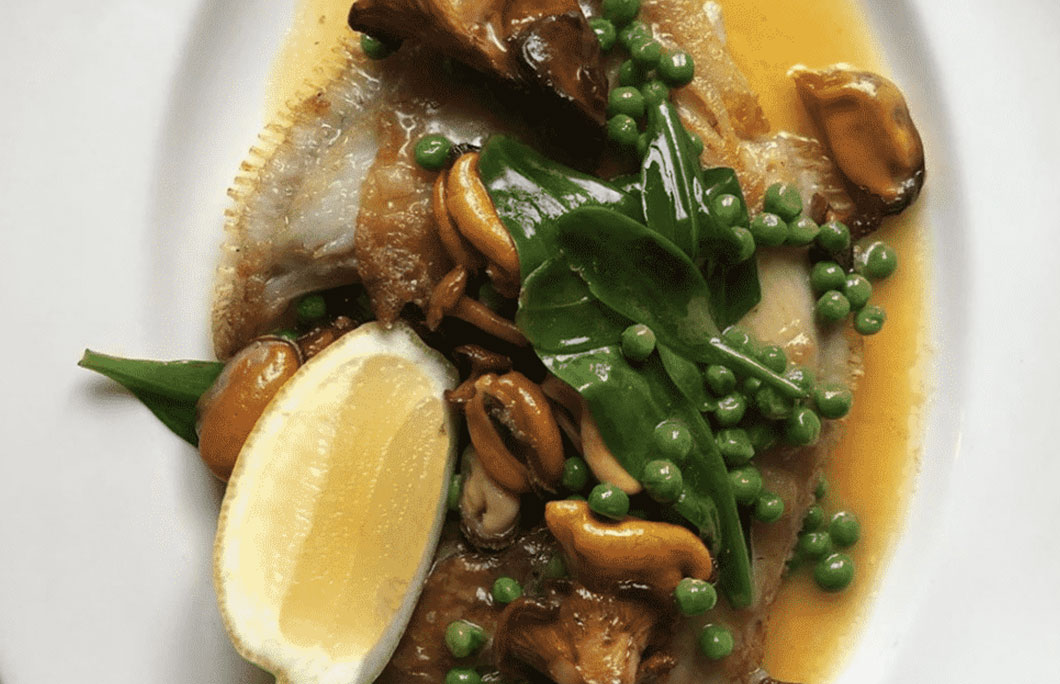 3rd. The Broad Chare – Newcastle upon Tyne
The Broad Chare is the type of gastropub you wish you lived right next door to. Nothing fancy, nothing fussy, just honest and delicious food and properly local ales. The menu is perfectly British and fiercely seasonal, with a range of snacks to eat at the bar or more substantial dishes for a full meal.
Some of the very best and most underrated cooking in the UK.
---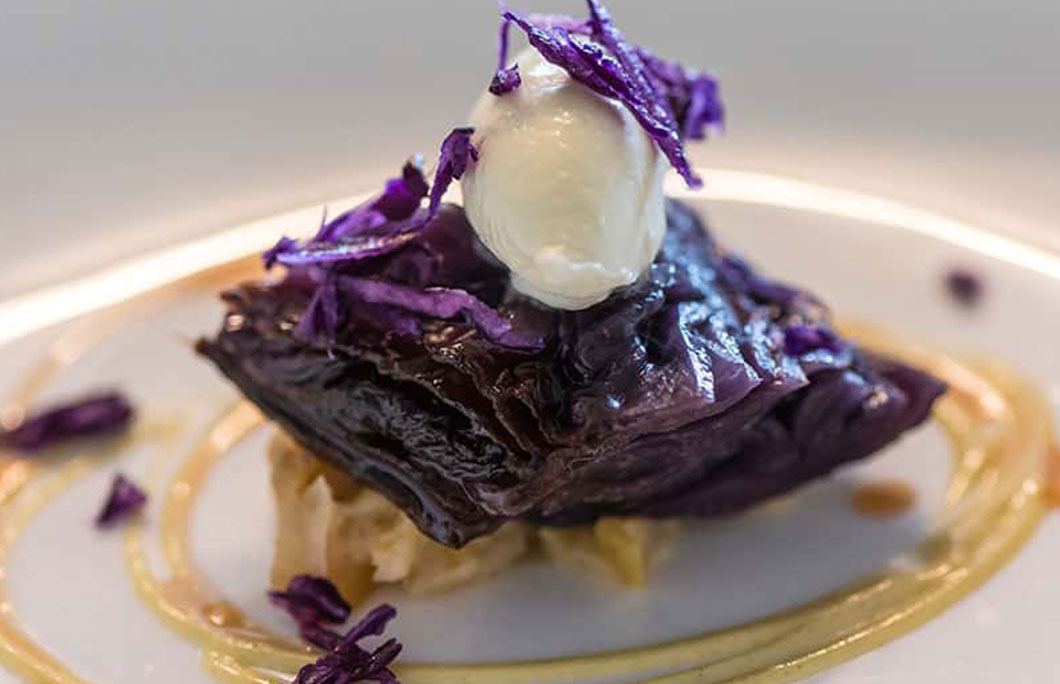 2nd. The Sportsman – Whitstable, Kent
The Sportsman is a superb gastropub that shines a light on local ingredients – some coming from its own garden – with an innovative menu. To really see what they're all about here, pre-order the tasting menu. It is a menu of small dishes that includes recipes from the past almost two decades along with new ideas.
Highlights include the slip sole grilled in seaweed butter, which best showcases the raw skill here.
---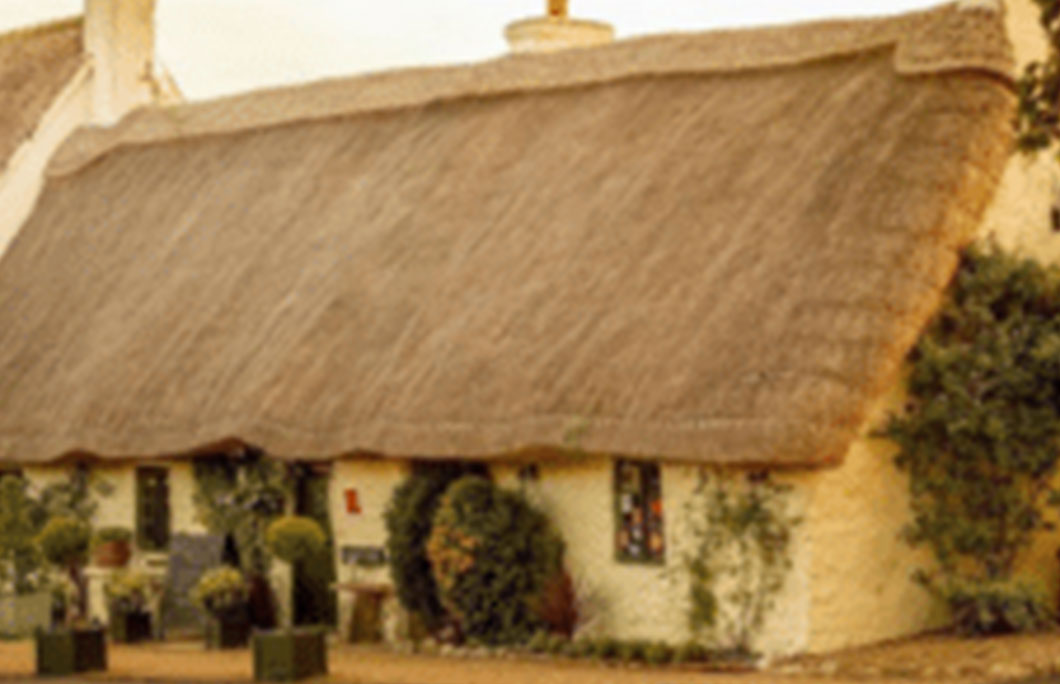 1st. The Star Inn, Yorkshire
And for the best gastropub in the UK? Well, if anywhere's going to scratch the itch for a cosy, traditional pub, it's this 14th-century thatched spot in Harome, Yorkshire. Lauded by Michelin experts and celebrated with plenty of awards, Chef Steve Smith's inventive cooking is a contrast to its rural appearance. While the menu features modern, confident dishes, it uses local ingredients to make it the best of the best. Think: fish sourced from the North Sea, game from the Yorkshire Moors, and vegetables straight from the kitchen's garden.
---