Latest travel information about travelling to and from Portugal
Updated on 29th January 2021
Travelling abroad has become a distant memory, and a future dream and whilst the world is going through the Covid-19 pandemic, many of us are asking ourselves when we will be able to travel again.
Can I travel to Portugal?
Here are some key questions about travelling to and from Portugal.
Airlines in and out of Portugal from the EU and Schengen countries (Liechtenstein, Norway, Iceland, Switzerland), are currently allowed as well as approved non-EU countries which include: Australia, China, Japan, Hong Kong, Macau, Singapore, New Zealand, Rwanda, South Korea, Thailand and Uruguay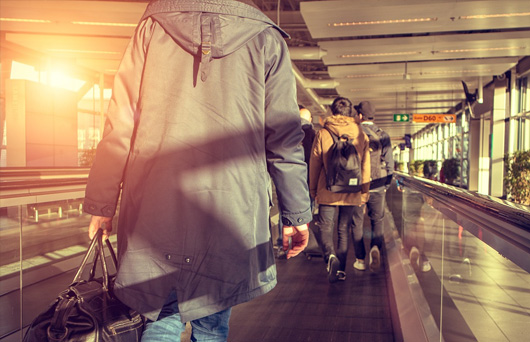 Portugal travel restriction and advice
The Portuguese government has taken numerous measures to protect their population from the coronavirus, these steps include:
Social distancing;


Frequent hand washing;


Mandatory use of mask;


Respiratory etiquette.
You are also required to wear a face mask outdoors as well as indoors.
The Portuguese border is currently closed to many countries outside the European Union and Schengen area, and they are in a lockdown. The latest lockdown was imposed on the 21st of January and has a clear "stay at home" rule for all its citizens. Schools remain open however all non-essential shops are closed. Restaurants are limited to take-aways only. Like many other countries, the scientists and experts are blaming the relaxing of rules over Christmas for the most recent spike.
Can I fly to Portugal?
From the UK - Portugal are only allowing Portuguese citizens to arrive in the country and they must show a negative Covid test on entry.
The latest advice from the UK government is that you must stay at home unless you have a legal reason to travel.
From the EU – essential travel is allowed.
Other destinations – Essential travel only and passengers must present a negative test on entry or will be rejected.
When can I travel to Portugal again?
On the 28th January, the Portuguese government announced their intention to be the first European country to re-open their borders, subject to a satisfactory decline in infection rates, though no specific date has been give yet.
Arrivals from Portugal in the UK
Arrivals into the UK from Portugal and other countries must show a negative Covid test. Those who fail to show a negative test result should not be allowed to board the plane at the departure point, and/or may receive a fine on arrival in the UK. All international arrivals (except Ireland) must self-isolate for 14 days on arrival in the UK.
Useful resources
UK government website for travel to Portugal - https://www.gov.uk/foreign-travel-advice/portugal
Visit Portugal website, for current restrictions - https://www.visitportugal.com/en/content/covid-19-measures-implemented-portugal
Frequently asked questions
Can I travel to Portugal from UK?
All non-essential travel is currently prohibited, the government advice is clear – stay at home unless you have an essential reason for travelling.
Can I travel to the UK from Portugal?
When returning to the UK you are currently required to provide your details in advance, provide a negative Covid test result and you must self-isolate when you arrive in the UK.
Is it safe to travel to Portugal?
It is currently not permitted to travel without a valid reason.