10 Incredible Athens Road Trips
The very name Athens instantly conjures up images of the myths and legends of antiquity – with bearded, enkyklon-clad sages conversing thoughtfully on the steps of classical temples. Modern Athens doesn't disappoint when it comes to jaw-dropping historical sites, but it's also a buzzing contemporary capital with a thriving and diverse culture.
Corinth
Mount Parnitha National Park
Ancient Mycenae
Mystras
Nafplio
Cape Sounion
Salamina
Porto Cheli
Delphi
Aegina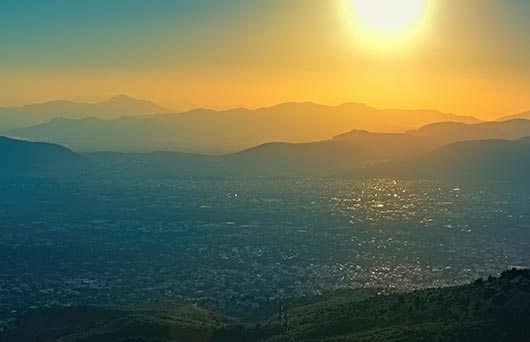 But first, here's a few savvy driving tips to help you on your way.
10 of the best scenic drives from Athens
In other ways, Athens is a strikingly modern city – there's stunning street art on the walls of contemporary buildings and a strong current of creative energy expressed through art shows, exhibitions, dancing and street music. You'll find chic cafes and buzzing bars and clubs, as well as quality restaurants serving everything from the finest local fare to international cuisine.
Athens isn't short of attractions outwith its borders either. In the Attica peninsula and beyond you'll find everything from fascinating historical sites to beautiful beaches and serene lakes – and one of the many attractions of this area is that you'll see something unexpected around every corner. Between the major tourist attractions clearly marked on the map, serendipitous discoveries await slightly off the beaten track.
Hire a car in Athens and you can make the most of this wonderful part of the world and travel independently to your own timetable – stopping off to take in those magical moments whenever the mood takes you. With flexible deals always available from Enjoy Travel, you can choose the ideal vehicle to suit your taste, travel group and itinerary – whether that's a swish convertible or a 9-seater minibus. Book ahead of time and bag a bargain in an easy online process that you can complete over a cup of coffee – Athens car hire has never been so easy!
Top tips on driving in Athens
Your top 10 Athens road trips are imminent but it's worthwhile hitting your brakes briefly for some useful driving tips in and around the city.
First and foremost, always drive on the right in Athens and throughout Greece – you'll be used to this if you drive on the continent regularly, but it can take a little getting used to if you typically travel in left-hand drive nations like the UK.
Beware of pedestrians – they often ignore the official crossings and amble across the tarmac wherever they like. Likewise, motorcyclists sometimes bypass rules and regulations to suddenly switch lanes and zip between cars, especially if traffic is congested.
Unless otherwise indicated by the signage, speed limits in and around Athens are 50km/h for residential areas, 90 km/h outside the city and 110km/h – 120 km/h on motorways. You must wear a seatbelt and using a mobile phone is prohibited (unless it's genuinely hands-free).
Now that the driving tips are done and dusted, let's get moving with your scenic road trips!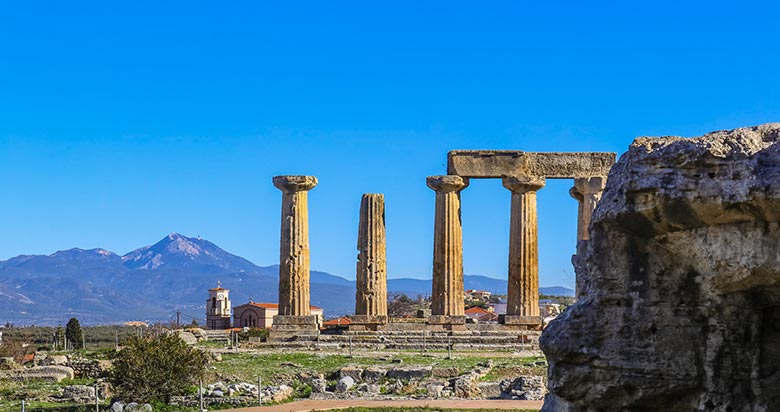 1. Corinth
If you're a history buff, you should definitely take the drive out to Ancient Corinth, which sits within the boundaries of the contemporary village of Corinthia. The home town of Jason of the Argonauts, St Paul also preached the gospel here and attractions include the Temple of Apollo, ancient theatre and Peribolos of Apollo – there's an accompanying museum which brilliantly bring their backstories alive.
Getting there: Corinth is one and a half hours west of Athens via the E75 and E74.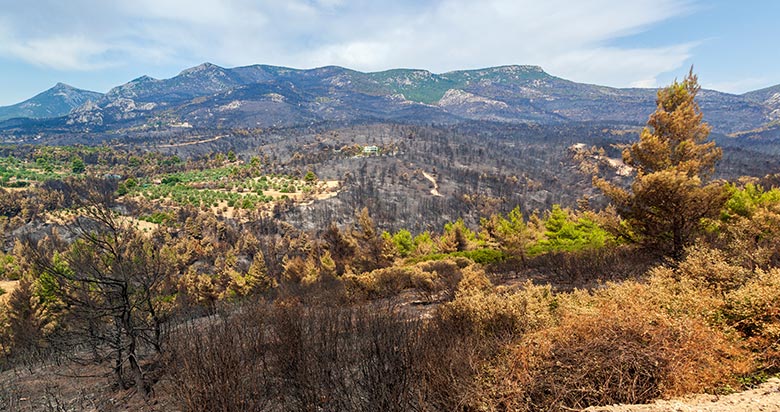 2. Mount Parnitha National Park
Home the snow-capped Karavola (1413m) as well as several other vertiginous peaks, Mount Parnitha National Park is only 25km from Athens and as well as the awe-inspiring mountains, there are mysterious caves, red deer and networks of hiking and mountain biking trails. The scenery is simply stunning and there's lodge accommodation onsite if you'd like to stay over and explore fully.
Getting there: Mount Parnitha is one hour and 10 minutes from Athens via Filis and Parnithos.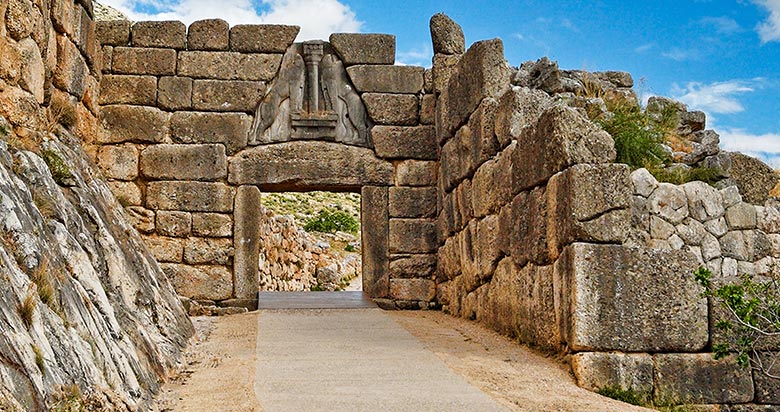 3. Ancient Mycenae
The hilltop centrepiece of a mountainous natural amphitheatre, Mycenae is the ancient home of Agamemnon and the capital of a kingdom which was the most powerful in all of Greece in the second millennium BC. Wander around the extensive ruins here and you can touch the same stones mentioned in Homer's epic Iliad and Odyssey. To view the site in the correct context, take in the onsite Ancient Mycenae Museum first.
Getting there: Mycenae is one hour and 20 minutes from Athens via the E94 and E65, with a toll en route.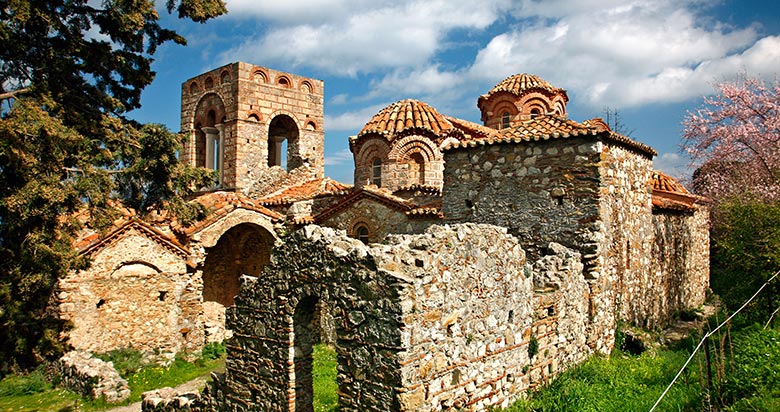 4. Mystras
A UNESCO World Heritage Site, Mystras is a little further from Athens than the rest of your road trip destinations, but it's definitely worth an early rise. Set in a dramatic location on the slopes of the Taygetos mountains, these intricate ruins of a Byzantine castle complex date from the 13th century and afford panaoramic views of the surrounding countryside. There are also some lovely Byzantine churches nearby with immaculate decorative frescoes, as well as the nearby Palace of Despots complex which overlooks the Valley of Sparta.
Getting there: Mystras is two hours and 30 minutes away via Olympia Odos, A8, E94 and A7.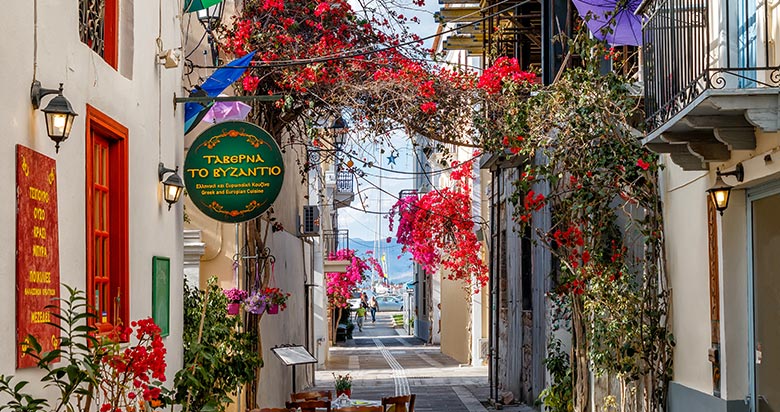 5. Nafplio
With its blend of neoclassical and Venetian architecture and elegant palm-fringed harbour, Nafplio is one of Greece's most beautiful towns. The first capital of contemporary Greece, this sumptuous settlement boasts hilltop fortresses like Palamidi, fortified islets like Boutzi and all manner of trendy hotels, chic boutiques and authentic restaurants. This really is a gem of a day trip destination.
Getting there: Nafplio is one hour and 45 minutes form Athens via the A8/E94.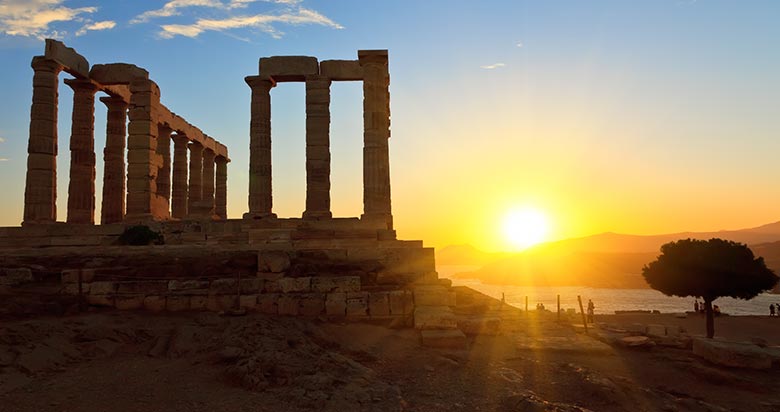 6. Cape Sounion
Set on the most southerly tip of the Attica peninsula, Cape Sounion is the location of the Temple of Poseidon – it's a romantic spot which boasts some of the best sunsets in the nation and you can sample delicious seafood in nearby Lavrio. Marathon is also close by – the site of one of history's most famous battles and (appropriately) the starting point for the modern Athens Marathon.
Getting there: Cape Sounion is one hour and 15 minutes from Athens via the A6 toll road.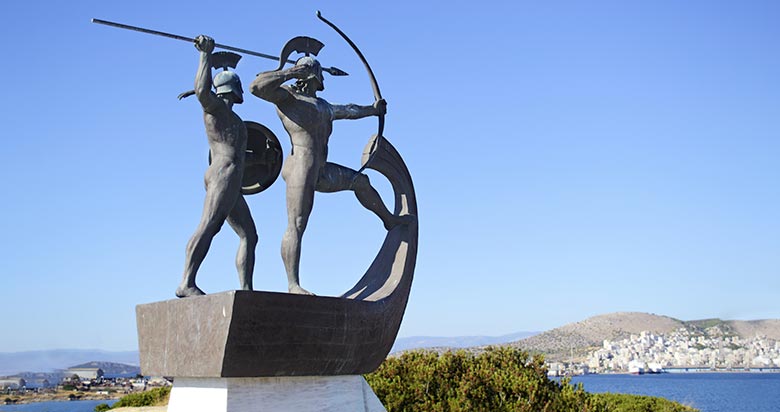 7. Salamina
The closest island to Athens, Salamina is accessible via ferryboat at either the Piraeus or Perama port and it's a serene island mainly frequented by locals – perfect to get away from the crowds for a day! Full of pretty little villages, soft sand beaches and hidden coves, it's primed for exploration by car and the rich, verdant terrain is a joy to drive through.
Getting there: Salamina is one hour and ten minutes away via 91, Paloukia and Piraeus ferry (fastest route).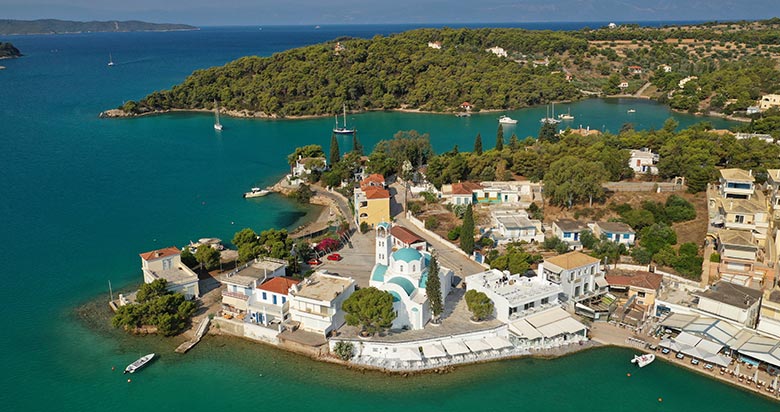 8. Porto Cheli
Nestled on the northeast Peloponnese coast, Porto Cheli is off the typical tourist track and a favourite haunt for trendy locals yearning to get away from the bustle of hotspots like Santorini. A serene and scenic spot with lovely beaches and a few select restaurants serving delicious regional food, this road trip provides an authentic taste of Greece that few visitors sample – don't miss the Sanctuary of Asklepidos on the way.
Getting there: Porto Cheli is two hours and 10 minutes from Athens via the E94, with a toll en route.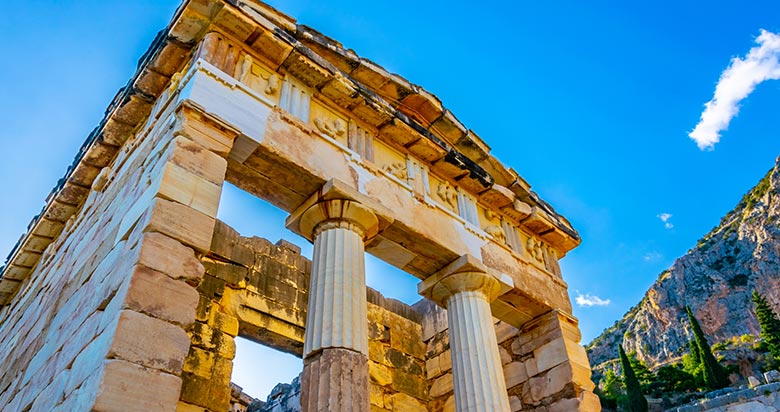 9. Delphi
If you're interested in ancient myths and legends, a trip to Delphi is simply a must. A village set on the slopes of Mount Parnassos, this is where Zeus released two eagles and marked the point where they met as the centre of the world and attractions include a hilltop stadium, ancient theatre, and the iconic circular Tholos temple. There are tavernas aplenty to refresh yourself (provided you've got a designated driver) and cool olive groves to wander through.
Getting there: Delphi is two hours from Athens via the A75, 48 with toll en route.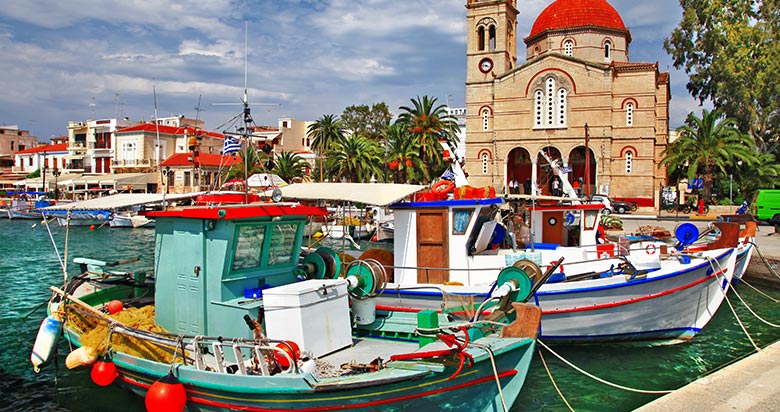 10. Aegina
Another idyllic island in striking distance of Athens, Aegina is packed with picture postcard beaches, pistachio orchards and rich history. This is the site of the Temple of Aphaea, which at its peak supposedly rivalled Athen's Parthenon in terms of aesthetic attractiveness. Whether you want to check out artifacts from the temple at the local museum or simply while the day away on the beaches, Aegina is an awesome day trip destination.
Getting there: Aegina is one hour and 20 minutes from Athens via the 91 and Pireas ferry.
Roll out for these top 10 Athens road trips and discover the grace and beauty of Greece – you can thank us later!