10 Epic Road Trips from Antwerp
Lier
Willebroek
Breda (The Netherlands)
Sint-Niklaas
Dendermonde
Geel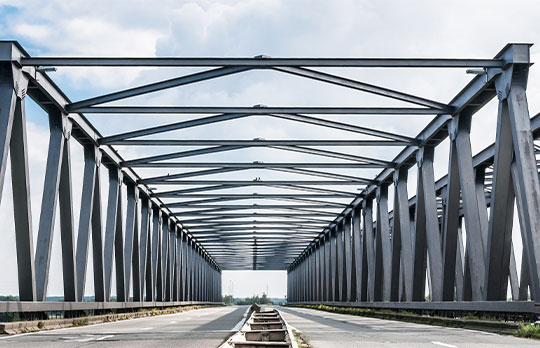 Top 10 scenic road trips from Antwerp
Spending some time in Antwerp eh? What a great place to hang out. Belgium's biggest city by area and second-largest metropolitan area after Brussels, Antwerp is a bustling city with a busy port (Europe's 2nd-busiest and in the world's top 10). But enough with the stats – Antwerp has also been one of the world's coolest cities for hundreds of years – at least since the 16th Century, when iconic painter Pieter Paul Reubens set the art world alight with his signature Baroque brushstrokes. These days, it attracts everyone from jet-setting fashionistas to superstar DJs and partygoers from both sides of the Atlantic and beyond.
Although it's always at the cutting edge of everything from diamonds to haute couture, Antwerp is still a Medieval city at heart, so history buffs won't be disappointed when exploring its cobbled streets, majestic cathedral and fortress by the river. Its ornate Central Station is a fantasy for architecture fans as well as trainspotters and Museum Plantin-Moretus is a UNESCO World Heritage site which hosts a museum celebrating the world's oldest printing press, a priceless art collection and a 17th century library. But that's not all, because you can also nip into Rubens' house to see where he used to chill out waiting for his muse – and some of the paintings he produced once inspiration struck. And the Red Star Line Museum is also worth a look – it tells the story of the Belgium immigrants who left Belgium for a new life in America, so it explores a fascinating liminal space between old and new worlds.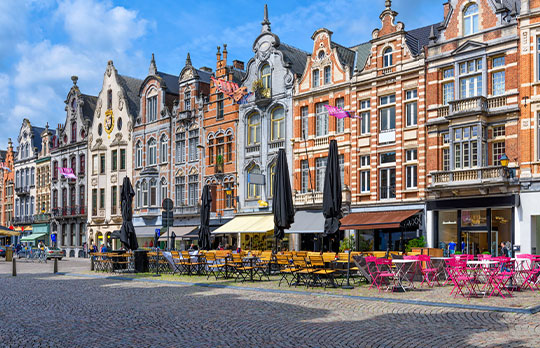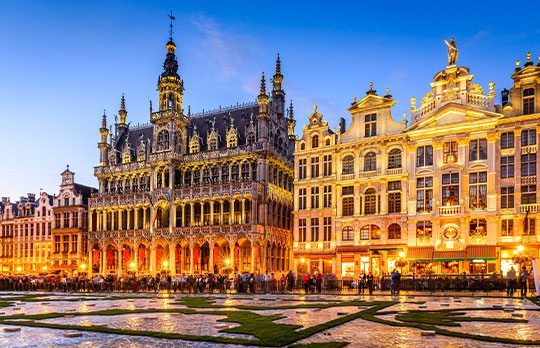 Top tips on driving in Annecy
We'll be hitting the highways and byways out of Antwerp for your road trips imminently. But let's draw our brakes for some quick driving tips.
You might know already that you drive on the right and overtake on the left in Belgium – but we'll remind you anyway. However, you're prohibited from overtaking at level crossings where you see the St Andrew's cross symbol, intersections with right-hand priority, and if the vehicle you're overtaking is coming up to a pedestrian crossing or other area with no traffic light or police control.
Only toot your horn if it's the only way of avoiding an accident, wear your seat belt and never drink and drive. Last but not least, observe the speed limits. They're 20km/h in residential areas, 30km/h around schools, 50km/h in built-up areas, 70km/h outside built-up areas in the Flemish region, 90km/h outside built-up areas in the Brussels Capital and Wallonia regions and 120km/h on motorways.
Now let's hit the pedal for those road trips!
Mechelen
Just 32 minutes south of Antwerp via the E19, Mechelen is a hidden gem with a visual impact of truly epic proportions. The seat of Belgium's archbishop, it boasts one of the nation's most jaw-dropping cathedrals (St Romboutskathedraal), a collection of lovely churches and numerous museums and art galleries. Throw in delicious food and calming riverside walks and you'll probably want to extend your stay! Highlights include scaling the cathedral steps for superb cityscape views, exploring the breweries and Baroque buildings in the Begijnhof area and exploring the Technopolis – an interactive science museum with lots of fun and fascinating exhibitions.
Brussels
54 minutes' drive from Antwerp via the trusty E19, Belgian capital Brussels is a must-do day trip that's perfectly manageable. There's tons to see and do here, including marvelling at the classic civic architecture in the Grand Place (including the impressive 15th century city hall), visiting the Notre Dame Du Sablon gothic cathedral, and learning all about lace and needlecraft in the Costume Museum. Meanwhile, culture vultures can gaze at masterpieces by Rubens and Van Dyke at Musee Royal Des Beaux Arts and if you're fond of a pint or three (and have a designated driver), then a Brussels Beer tasting session is almost mandatory – beer has been elevated to an art form here!
Lier
Fancy a swift drive to a historic town? Lier is only 36 minutes from Antwerp via Antwerpsesteenweg, and it's not short of charm. Top things to do here include gazing in wonder at crafty master clockmaker Louis Zimmer's amazing astronomical clock on Zimmerplein and visiting the unusual Begijnhof (a UNESCO-listed site built as a religious commune for unmarried ladies and widows). Meanwhile, the Stadhuis dates from the 14th century but got a lovely Rococo facelift in the 18th century and still looks good, while the Stadsmuseum tells the tale of the city via lots of interesting displays and articles. If you're here with kids in tow, there's also a really nice children's farm a few miles south of the city, with emus, alpaca, ostriches and a wooly pig – yes, that's a real thing!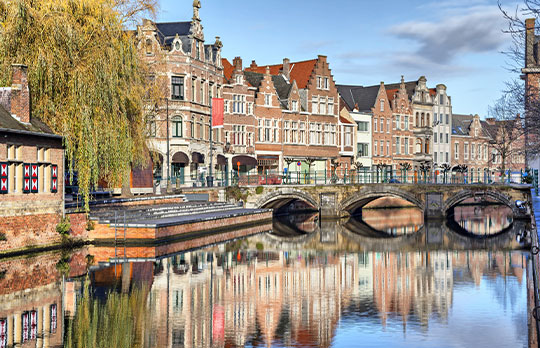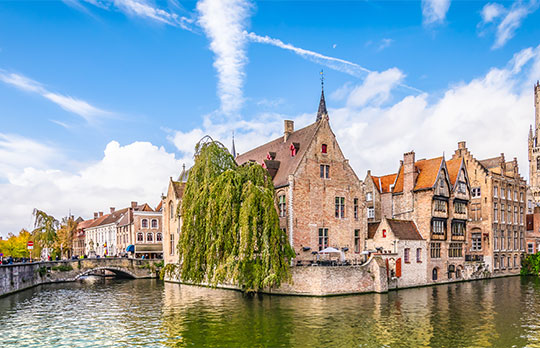 Bruges
One hour and 20 minutes west of Antwerp via E34/N49, Bruges is a historic and scenic city that's completely unique. So what's there to do here? How about visiting the Basilica of the Holy Blood – a church that has a small container of what legend says is Christ's actual blood? Or taking a relaxing boat trip on the canal and seeing the city's amazing historic building from the water? You can also climb the 366 steps to the top of the Belfry Tower to hear its famous bells at close hand and enjoy rare views, or explore the Torture Museum, which is packed with rather gruesome instruments.
Willebroek
35 minutes south via the A12, Willebroek is an interesting day trip option if you're interested in (very sombre) WWI and WWI history. Willebroek is best known as the site of Fort Breendonk, which was Antwerp's last defence to surrender in 1914, before being used as a concentration camp by the German SS during WWII – it held 4000 POWs until 1944, 307 of whom passed away or were executed. This is a deeply moving historical attraction, therefore you should prepare for it to be potentially upsetting to visit.
Breda (The Netherlands)
How does a cross-border drive sound? Breda in The Netherlands is 45 minutes north via the E19 and has much to recommend it as a road trip destination. This city just 10km from the Belgian border has a tumultuous history (including being burnt to the ground in the 16th century, occupied during WWII and then liberated by the Polish army). Top attractions include the Grote of Onze Lieve Vrouwekerk church, lovely pine-peppered Mastbos woodlands a few kilometres south and Reptile House De Aarde, which has alligators, snakes and turtles.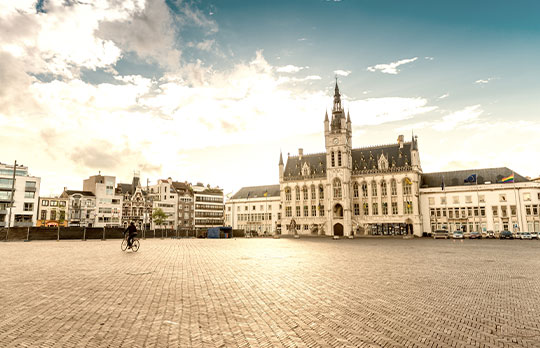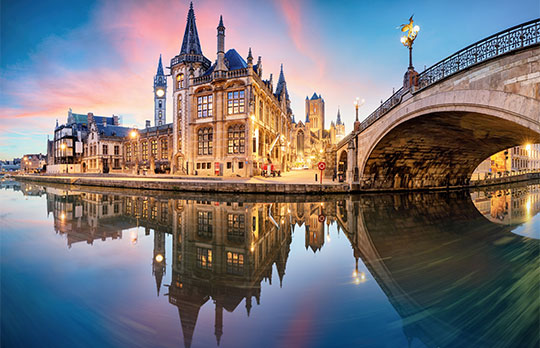 Sint-Niklaas
30 minutes' drive west via the E17, Sint-Niklaas is capital of the Waasland region and boasts the biggest market square in Belgium, which has a history stretching back over seven centuries. Architectural attractions include Sint-Nicolaaskerk, with its blend of 17th and 18th century neo-Gothic and Baroque features, and the Mercatormuseum, which celebrated the life of local hero Gerardus Mercator, the world-famous cosmographer. Don't leave without visiting Romain De Vidstpark – a gorgeous green space surrounding Walburg Castle.
Ghent
At 50 minutes away from Antwerp via the E17, Ghent is doable in a day and it's a captivating yet somewhat underrated road trip destination. No other building in Belgium has as many listed buildings and it's the biggest city in Flanders after Antwerp. Great things to do here include discovering what medieval life was like here at Gravensteen (Castle of the Counts) – an impressive 12th century edifice which has a museum showcasing torture and battle weapons, and the lovely St Michael's Bridge, which affords fabulous views down the river to Korenmarkt. Meanwhile, St Bavo's Abbey dates from the 7th century and the famous Ghent Belfry offers great views across the city as well as lots of quirky bell ringing.
Dendermonde
45 minutes away along the trusty E17, Dendermonde is a delightful road trip you can do in an afternoon – although you'll probably want to stay longer! The main square (Grote Markt) has been the main meeting place for citizens for centuries and features a distinctive meat hall and Gothic belfry, while the 13th century city hall is UNESCO rated and very striking. Kids love the Vleeshuismuseum for its massive 30,000 year old mammoth skeleton and Abdij van Dendermode is a working Benedictine Abbey bang in the middle of town.
Geel
50 minutes away via E313, Geel completed our epic road trips from Antwerp and it's a peach of a place to visit. Popular with pilgrims since the 7th Century Irish princess Dymphna was martyred here, the Sint-Dimpnakerk church where she's buried is still a hotspot for visitors, as is the Gasthuismuseum, a medieval hospice established by nuns to look after pilgrims arriving for St Dymphna. Other attractions include the noble market square and numerous scenic cycling tracks on the outskirts.