Driving in Iceland – 15 Things You Need to Know
Speed limits
Wind and weather warnings
Travel Guidelines
Driving in winter
Driving license requirements
Essential road trip items
Road types
Car types
Alcohol and drugs
Which side of the road?
Ring road trip
Where to rent a car in Iceland
Best places to visit
Rural road hazards
Emergency contact number
Iceland – a gorgeous place to hit the road
So you're driving in Iceland (the country, not the shop) soon? We're jealous. This really is one of the world's most exciting and unique places to spend time behind the wheel. On two feet. And on pretty much any mode of transport. Even if you've never been to Iceland before, you've probably got a fairly good idea that it's chilly and not exactly packed with people. You'd be right on both counts. The Nordic nation of Iceland lies in the North Atlantic and Artic Ocean and it's the least populous country in Europe. Its dramatic, otherworldly interior is characterised by glaciers, glacial rivers, mountains, but it's saved from the ravages of extreme permanent cold by the warmth of the Gulf Stream. Capital and largest city Reykjavik is home to a whopping 65% of the nation's population and it's a compact, charming city that's always a joy to visit.
Top things to see and do in this natural wonderland include whale watching off the coast at Reykjavik, enjoying a cathartic soak in the gorgeous geothermal waters of the Blue Lagoon, and watching the mind-blowing Strokkur Geysir shooting skyward just 50 miles from the capital. As if all that wasn't enough, Iceland is also one of the best places on Earth to see the chameleonic Northern Lights caressing the sky. With so much to see, hiring a car in Iceland is one of the best ways of getting around. Which is exactly why we've prepared these 15 top tips for you!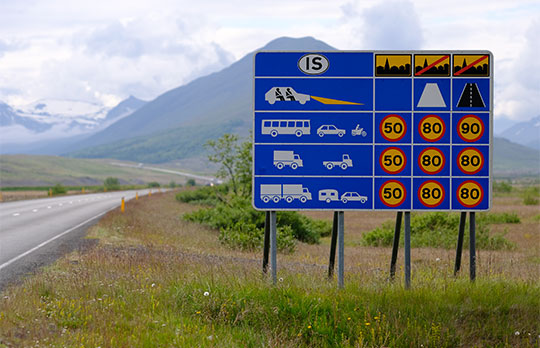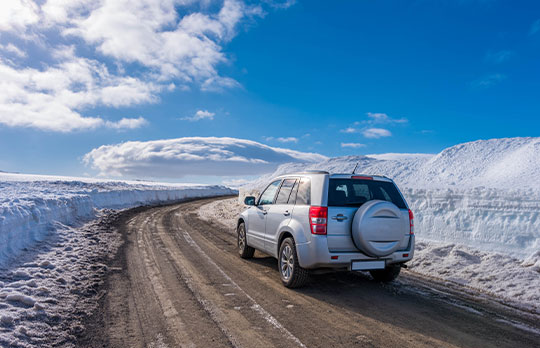 15 things you need to know about driving in Finland
Speed limits
Sticking to the speed limit is fundamental in any country and Iceland is no different. Always observe local signage, but in general the limit on roads outwith built-up areas is 60km/h, it's 30km/h in residential areas, 80km/h on gravel roads in rural areas and 90km/h on paved rural roads.
Wind and weather warnings
Think your experience of bad weather in the UK prepares you for Iceland? Think again. Conditions in this part of the world can be extreme, constantly changing and very dangerous. So before you leave for any journey, check how safe your route is by entering your location and destination on useful sites like safe.is – it's a stitch in time that's so worthwhile. And way ahead of that, while you're planning your trip, check out the typical conditions in the month/s you intend to be there too – this might influence when you want to travel (if you have flexibility), what type of vehicle you hire, which excursions you plan and more.
Travel Guidelines
Before you book flights and accommodation for your Iceland trip, it's always best to check the latest travel advice on gov.uk. At the moment of writing, there are no Covid-19 related travel restrictions for Iceland, and you don't need to provide vaccination proof to enter. But as you know, things change – it's essential to check for yourself regularly.
Driving in winter
Weather conditions can be tricky in Iceland all year round. But it can be particularly treacherous in winter (if you don't prepare properly). Remember that the daylight hours are short in winter (3-4 hours) at the winter solstice, and you should be particularly careful driving over heathland and mountain passes. Slowing down in icy weather is one easy win, but you should also use headlights at all times of day and be careful opening your car doors when it's windy!
Driving license requirements
Your valid UK driving license is fine to use in Iceland and the minimum legal driving age for locals and visitors alike is 17. However, the minimum age to rent a car is 20 and it can rise to 23 years old for larger vehicles like SUVs and 4x4S. Please check requirements before you book.
Essential road trip items
There are a few essential items you should pack for an Iceland road trip. These include your driving license, a paper map (in case you're in a remote area with poor phone coverage), a first-aid kit, waterproof clothing, blankets and travel pillows. And don't forget water and snacks. Lots and lots of snacks. Here's another item you might not automatically think of for an Iceland trip – sunscreen. Even in those scarce winter daylight hours, the glare from glacier ice can be really damaging.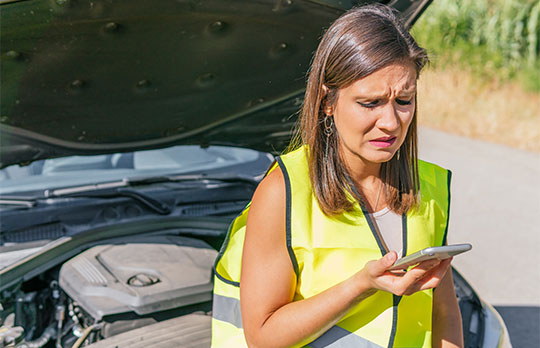 Road types
Like most countries, Iceland has several different types of roads. These are primary roads, secondary roads, primary highland roads and highland roads (also called F-roads) and local access roads. You can drive on any of these roads (as long as they're open) but if you plan on driving on the trickiest, least common types of road, it's best to check with your car rental company that they permit this.
Car types
Pretty much any type of car is suitable for primary roads, it's best to choose an SUV or 4x4 for primary highland and highland roads, and most types of cars are fine for secondary roads, but SUVs or 4x4s are best in winter. Local access roads connect secondary and primary roads to public buildings and resorts in more isolated areas. They're often tarred and in decent condition, but some are narrow and in states of slight disrepair – all told, you might feel more confident in a powerful car like a 4x4.
Alcohol and drugs
As you'd expect, drinking under the influence of drugs and/or alcohol in Iceland is strictly forbidden. The blood alcohol limit for driving a private vehicle is 0.05%. In other words, it's best you don't touch a drop before you drive. And if you are planning some indulgence, give the alcohol plenty of time to get out your system before driving the next day too.
Which side of the road?
In Iceland you always drive on the right side of the road and overtake on the left. Very important indeed!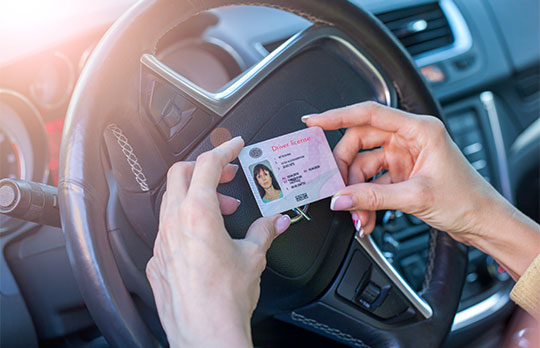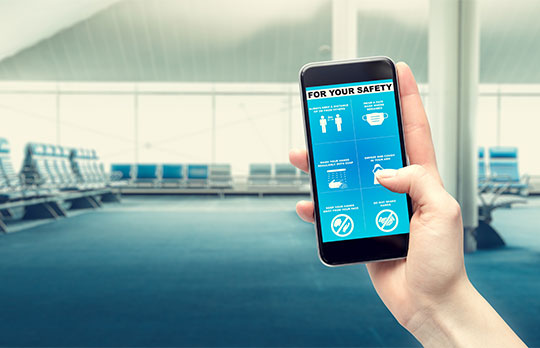 Ring road trip
The Ring Road isn't nearly as boring as it sounds. It's actually very scenic and super-exciting. Also known as Route 1, this is Iceland's main motorway, and it circles the island in a full loop, taking you round the fringes of the nation's wild, isolated central highlands. You also pass top tourist attractions like the Jokulsarlon glacier lagoon, Dyrholaey cliffs, and Skogafoss and Seljalandsfoss waterfalls. The Ring Road is 1328km (825 miles) long and while it's possible to drive it in 24 hours, it's definitely not recommended – a timescale of at least 7 days is much more manageable and leisurely.
Where to rent a car in Iceland
There are several places to rent a car in Iceland but usually the most convenient pickup is at Keflavik Airport. You'll find most major international car hire providers there – book right here at Enjoy Travel and get it all organised in a couple of clicks. Then (once you pick your bags up), slip into your car, strap on your seatbelt and hit the road.
Best places to visit
Iceland might not be the world's most massive country, but there's certainly lots to do – including many unique experiences. If you're swithering over your to-do list, whale watching in Husavik has to be up there and a Northern Lights luxury yacht tour is always a pleasure. Capital Reykjavik is a cool place to hang out (in more ways than one) and you should make a beeline for Vik, Akureyri, Hveragerdi, Selfoss and Dalvik too.
Rural road hazards
As you can see, Iceland is beautiful. But there are a few hazards you should definitely look out for on the roads. For starters, some roads are not the tarmac you're used to but covered in gravel instead and this can ping up from your tyres and (in extreme cases) crack windscreens – proceed with caution. Fog, rain and snow are always tricky to deal with and you might even encounter ash clouds too – if you're unlucky enough to be visiting when a volcano erupts. The largest native animal you might see here is the arctic fox, but you're more likely to encounter large livestock like sheep, which tend to wander across rural roads without a care in the world. As is the case at home, all you can do is take your time and wait until the sheep (and its friends) are safely across to the other side.
Emergency contact number
The emergency contact number in Iceland is 112. Call this number immediately if you're in danger or an accident and you'll be connected to the police, fire department or rescue forces.