Cannot decide whether to choose Toulouse Vs Bordeaux?
Both located in the southwest of France, Bordeaux and Toulouse are, on the face of it, similar destinations. Both offer rich culture, exciting museums and delicious food in abundance. You can guarantee that the climate will be reasonably similar too, given that there's just 200 kilometres between the two cities. Plus, both cities are home to a sprawling university population, which brings with it pulsing nightlife and weekend-long fiestas. But there are significant differences between the two cities too. Toulouse is a city with a Spanish twist, while Bordeaux is firmly French. Looking to find out how else they differ? Our helpful guide should help you decide between Toulouse and Bordeaux.
Toulouse Vs Bordeaux: How to Choose Between the Two
Overview – is Bordeaux or Toulouse better?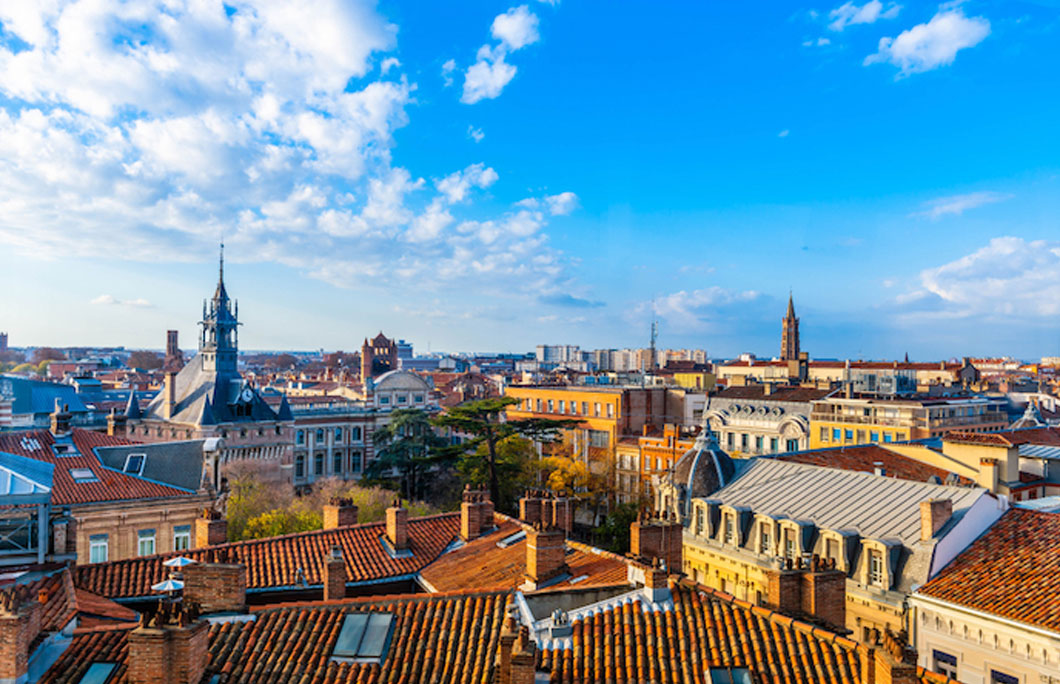 Toulouse is nicknamed 'La Ville Rose' (The Pink City), for good reason. Between its blush buildings, russet churches and burgundy roofs, there isn't much that isn't pink. Beyond the aesthetics, Toulouse is a student city at heart – home to one of the largest universities outside of Paris. The fourth-largest metropolis in France is just 100 km east of the Spanish border, and its laid-back Latin spirit is apparent everywhere you go, from the bistros and bodegas to the museums.
Most people come to Bordeaux for one thing – wine, and for this it is excellent. The Romans first brought grapevines to the region in 60 BC and today it's home to some of the biggest names in wine. But while the vin might be the big draw, there's plenty to stay for too – museums and music, in particular. France's sixth-largest city is also known as the 'Port de la Lune' (Port of the Moon), thanks to its moon-like bend which curves around the Garonne River.
---
---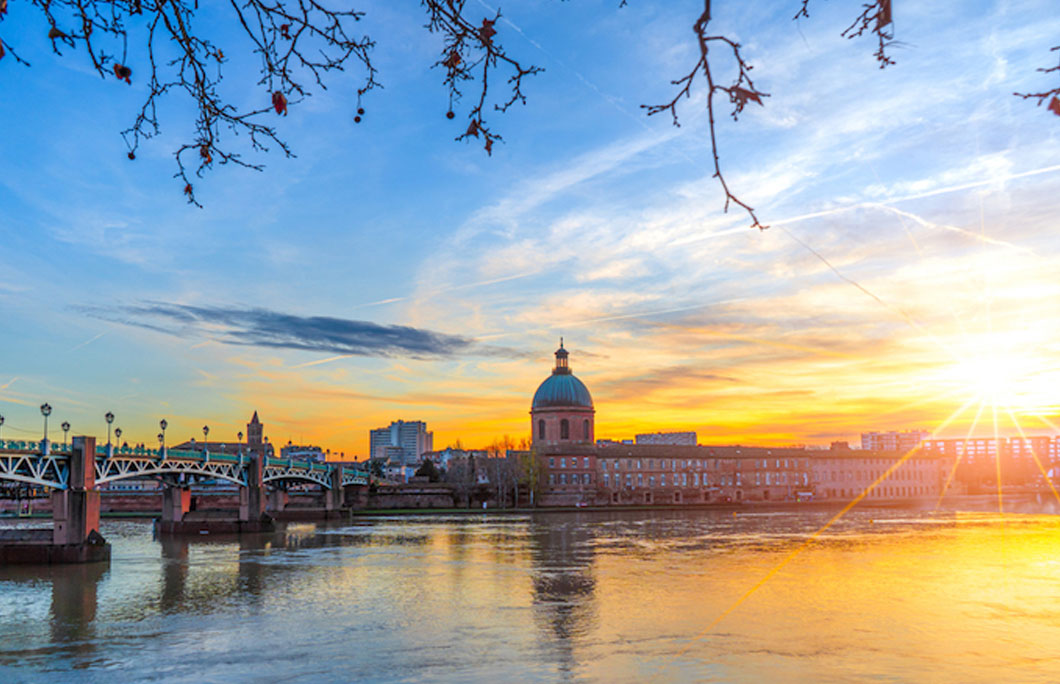 Toulouse
The Place du Capitole is one of the most enchanting sights in Toulouse. Surrounded by the city's flagship pink bricks, this is where you'll find the 18th-century city hall, famed for its winding staircase and Salle des Illustres which is covered with frescoes. The city is widely seen as the cultural capital of medieval and modern Languedoc, so no trip would be complete exploring a handful of its preserved cultural sites, such as the Saint Sernin Basilica and Church of Jacobins. As well as Gothic sights, Toulouse is also famed for innovation. Space fanatics will be blown away by the Aeroscopia Museum, home to the Airbus and Concorde.
If it's natural sights you're after, Toulouse has plenty of pretty parks, botanical gardens and botanical gardens to explore too. The Japanese-inspired Jardin Japonais, with its rock gardens, manicured trees and replica Kyoto gardens is a must-visit. The Grand Rond Park is perfect for a spring day too. Then, at Pont Neuf Bridge, you can watch dozens of starlings perform their daily dance as they settle down for the night at sunset.
---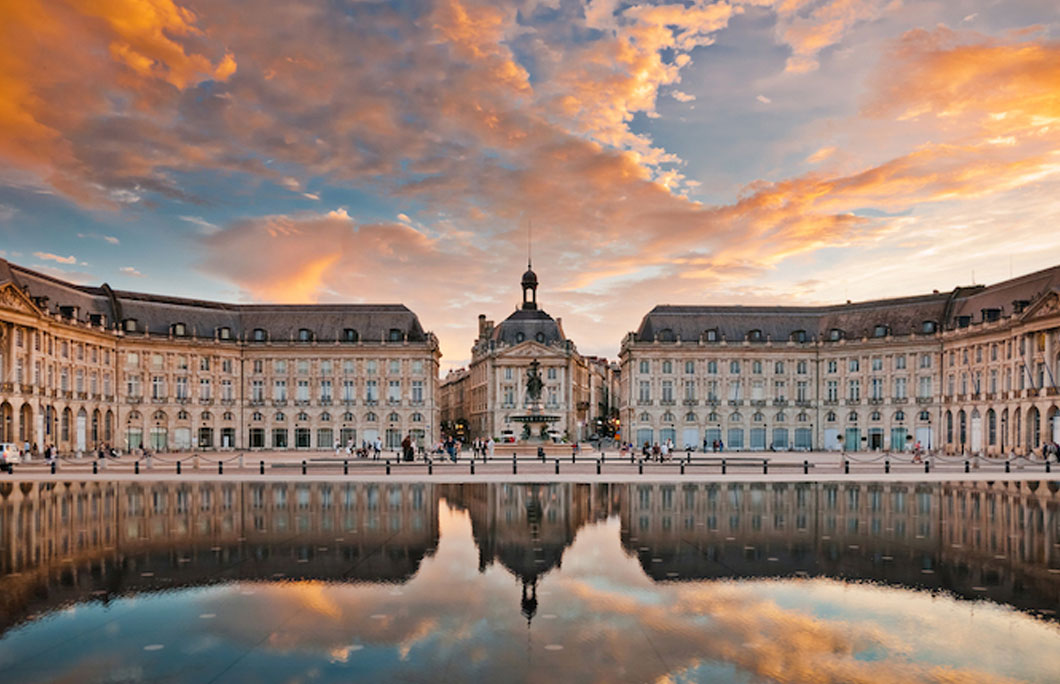 Bordeaux
Bordeaux boasts the world's largest urban World Heritage Site – amounting to over half the city. Unlike Toulouse's cultural sights, which you can quite happily explore in a single day, you'll likely need a little longer to get around Bordeaux' gargantuan offering. The Place de Bourse is the city's spiritual heart, with medieval city walls and elegant palaces, like the Palais de la Bourse. In the historical centre, you'll find dozens of museums and galleries home to ancient artefacts, renaissance masterpieces and contemporary sculpture. You'll also find the world's largest 'water mirror'.
La Cité du Vin is the ultimate destination for viticulturists. It's the world's largest cultural centre devoted to wine, encompassing 3000 squared metres of wine exhibits, 20 themed sections covering every stage of the process and a tasting at the end.
There's a thrumming alternative music and arts scene too. At Darwin Eco-système, a complex of abandoned warehouses and barracks have been transformed into a dynamic hub of arts, eco-start-ups and an urban farm. At La Base Sous-Marine, you'll find a maze of 11 submarine channels built during World War II, now hosting digital art exhibitions, concerts, dance and theatre performances.
---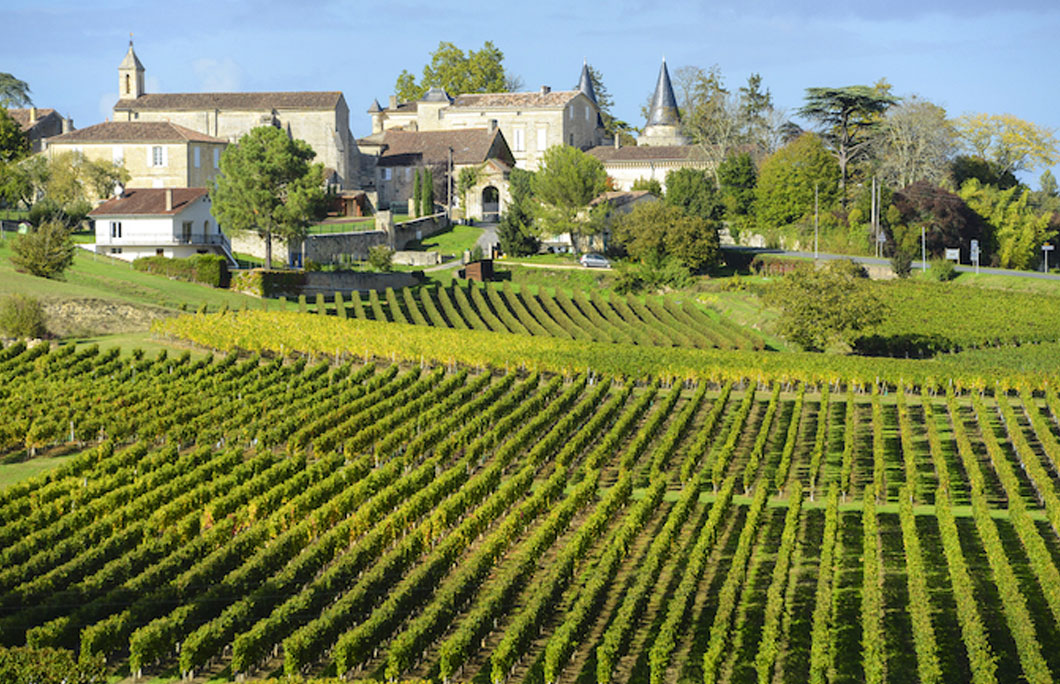 Toulouse is an ideal holiday destination for the greedy guts amongst us, resplendent with rich sausages, foie gras and truffles. Its cuisine is heavily influenced by Spain too, with lots of tapenades and brandade de more on the menus. The cassoulet is a superstar of a dish, a slow-cooked stew made with duck confit, haricot beans, pork and Toulouse pork sausage, served with grated cheese and a robust red. There are Michelin stars to be found too. Michel Sarran is one of France's best value Michelin-starred restaurants, serving up a variety of regional dishes. You might be surprised to hear that Toulouse is mad about sports, particularly rugby. If you're there for an important match, explore the riverside bars around Place Saint-Pierre. Chez Tonton is a local favourite.
Bordeaux is not short of good food either, and visitors will find everything from cheerful cafes to haute cuisine. Like Toulouse, Bordelaise cuisine is tied to the terroir, so specialities include foie gras, duck confit and excellent sausages. It's also the biggest producer of French farmed caviar, and France is the world's third-largest producer in the world. If you're willing to travel and a fan of oysters, it's a 45 minute trip to the best oysters in France on La Dune du Pilat. And of course, no trip to Bordeaux would be complete without at least a dozen bottles of wine. The Bordeaux vineyards are the largest fine-wine vineyards in the world, with diverse wine-growing districts that produce a variety of different reds, dry and sweet whites and sparkling wines. The Bordeaux Win Route includes 6,000 different chateaux, historic villages and ancient Roman churches – well worth a day out.
---
---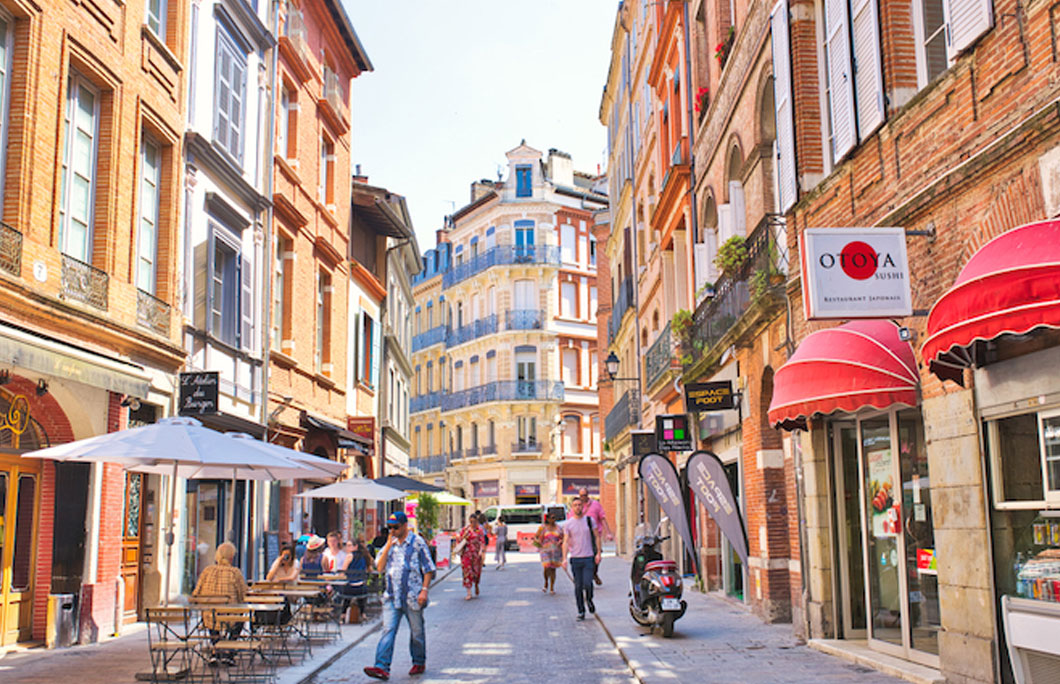 Toulouse has a big reputation for vintage and boutique shopping. If that's your jam, hotfoot to the Peyrolières in the old town, where you'll find a handful of the best. Groucho is practically an institution; you'll find everything from original Nike Airforce to kooky sunglasses.
You'll find the chicest boutiques in Bordeaux along the Cours de l'Intendance, which is home to blockbuster designer brands like Hermès. It doesn't have the same reputation as Toulouse for bargains and one-of-a-kind vintage numbers, but the Allée de Tourny does feature a number of independent artisan shops. It's where you'll find the L'Intendant des Grands Vins de Bordeaux, France's favourite place to buy wine. For high street brands, hotfoot to the rue Sainte-Catherine, the longest pedestrian street in France.
---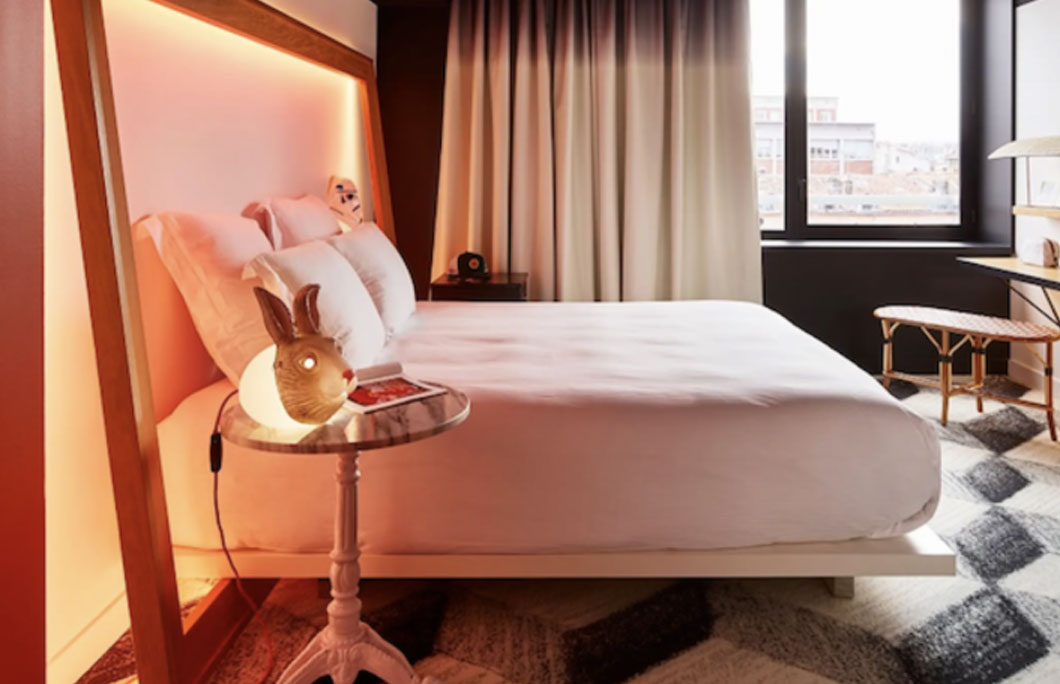 The old town in Toulous is compact, but with a huge metropolis that sprawls out of it. For the best deals, head to the outskirts of the city. That said, hotels are relatively affordable, and there are many bargains to be had – particularly during the low season. The Hotel du Taur is within spitting distance of the Place du Capitole, housed in a 19th-century mansion, with rooms for less than $70 per night. Mama Shelter fans will be pleased to know there's an outpost here too. Plus, it's located in a converted movie theatre and decked out with a cinema, rooftop terrace and basement club.
There's a good range of accommodation in Bordeaux too. For those on a budget, there are plenty of hostels and basic hotels around the Gare Saint-Jean. It was once the red light district, but it's now a bubbling nightlife destination. Bordeaux's lake district is perfect for those looking to be closer to the greener side of the city – it's where you'll find all of the woodlands, parks and trails. Chartrons is the city's poshest neighbourhood, with the best upscale bars and bistros while Saint Pierre and Saint Paul districts are home to the city's most iconic sights.
---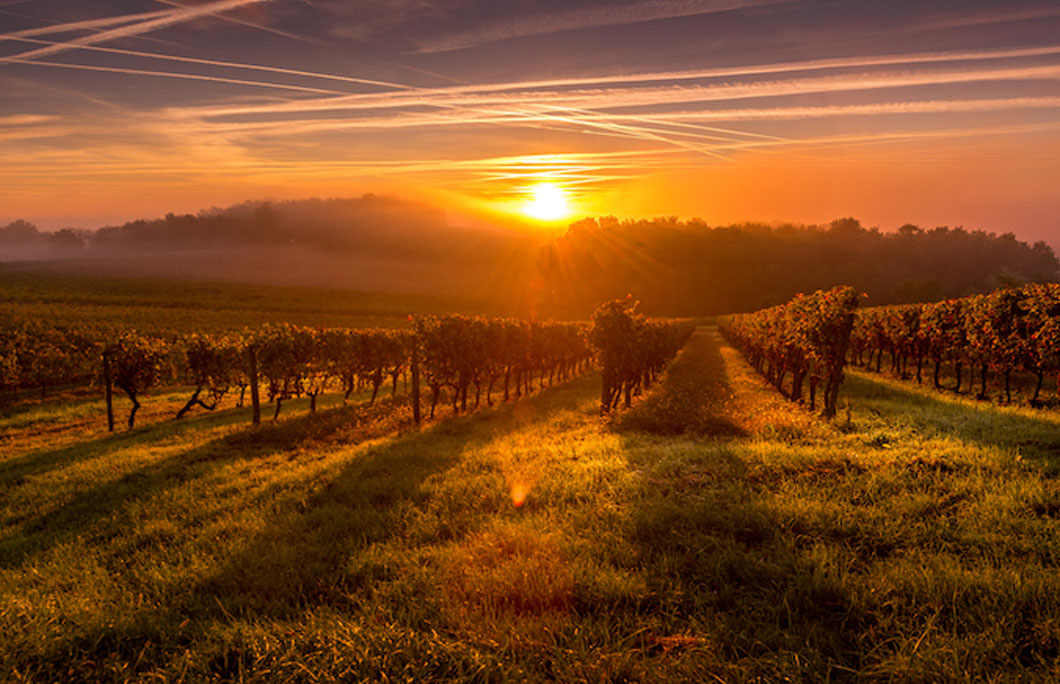 The best time to visit both Bordeaux and Toulouse is between May and October. The temperatures are milder and there's less chance of rain too. IF you're looking to attend the grape harvest in Bordeaux, head here between late August and early October. That said, both Toulouse and Bordeaux host charming Christmas markets.
---