The 7 Best Spots For Chicken Wings In Birmingham
Spending time in the city and want to find the best Birmingham chicken wings? Don't worry, we have you covered.
If there's one dish that brings pleasure to the masses, it has to be a humble portion of chicken wings. Something so simple, yet with so many varieties that never fails to deliver happiness. The fact that you usually wash them down with some beer is just an added bonus…
Birmingham has some great spots for wings, so we wanted the find the best of the best. Those chicken wings that are so good you'd travel all the way across the city for them…
Best Chicken Wings in Birmingham, How do these rankings work?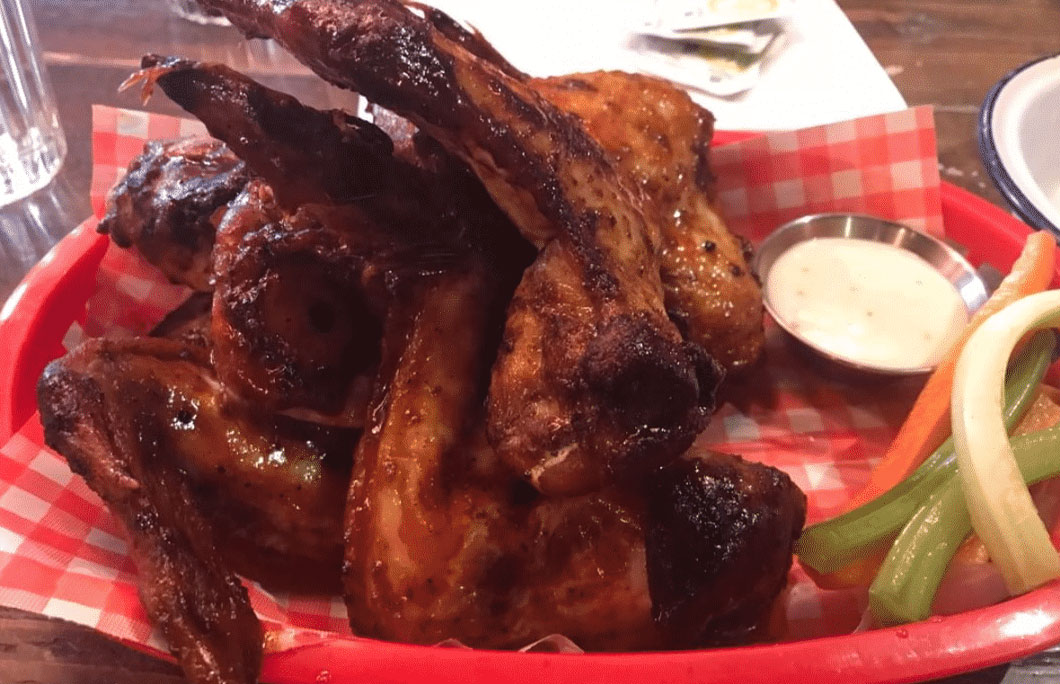 1. Buffalo & Rye
This rock n' roll joint is all about quality, homemade dishes: they source top quality meats from local suppliers and make as many things they can in-house. Their smoked wings come with a sticky Korean sauce or BBQ glaze, and are packed full of flavour.
---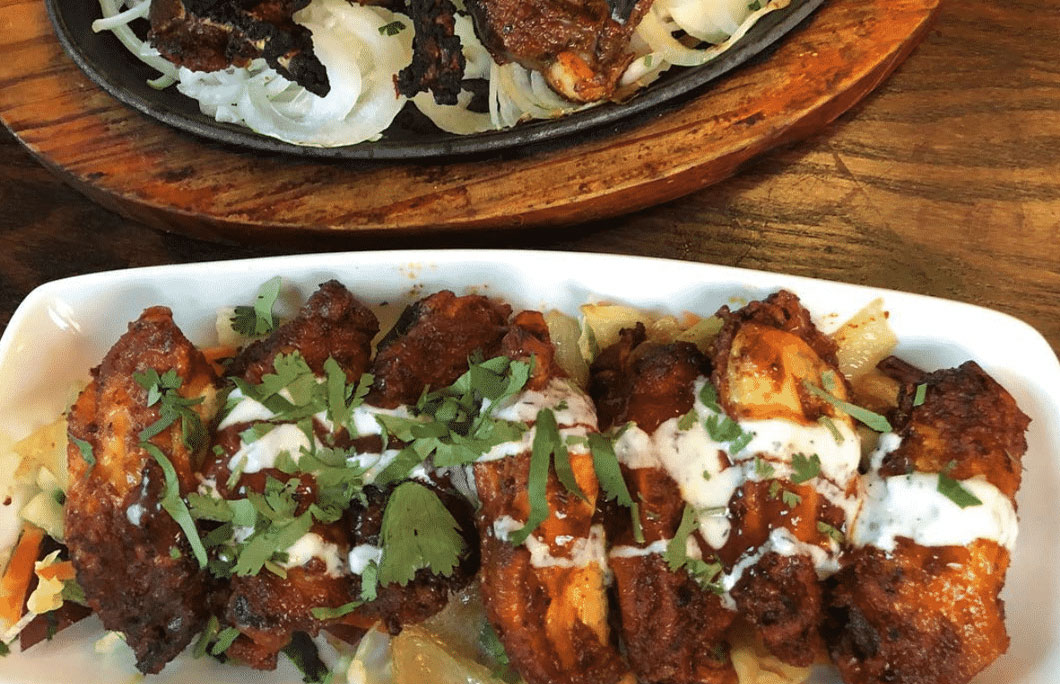 2. Hen & Chickens
While the homemade desi-style curries might tempt you, this creative Indian restaurant also has some seriously good chicken wings. They come smothered in a chargrilled, spicy sauce with coriander and sour cream sauce on top. The wings in here will never let you down.
---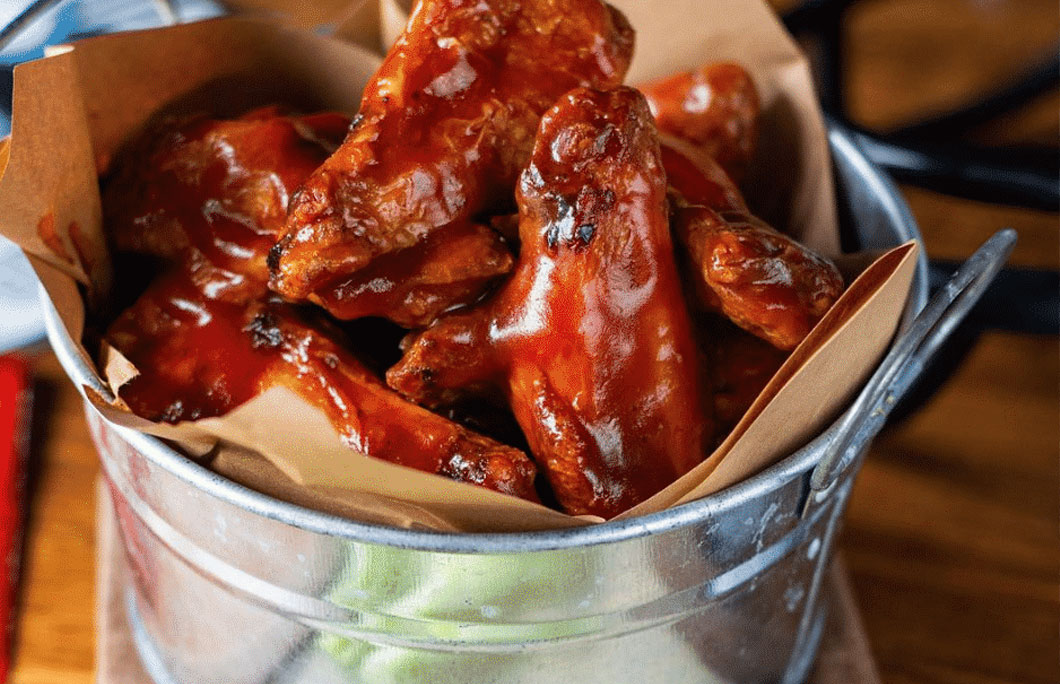 3. Hickory's
Just a short drive from Birmingham, Hickory's is an American-style smokehouse and grill in Castle Bromwich that's a meat-lover's heaven. The wings are slow smoked for an intense flavour, and come with your pick of homemade BBQ, sticky bourbon glaze, Louisiana hot or 'homicide' (think: super spicy!) sauces.
---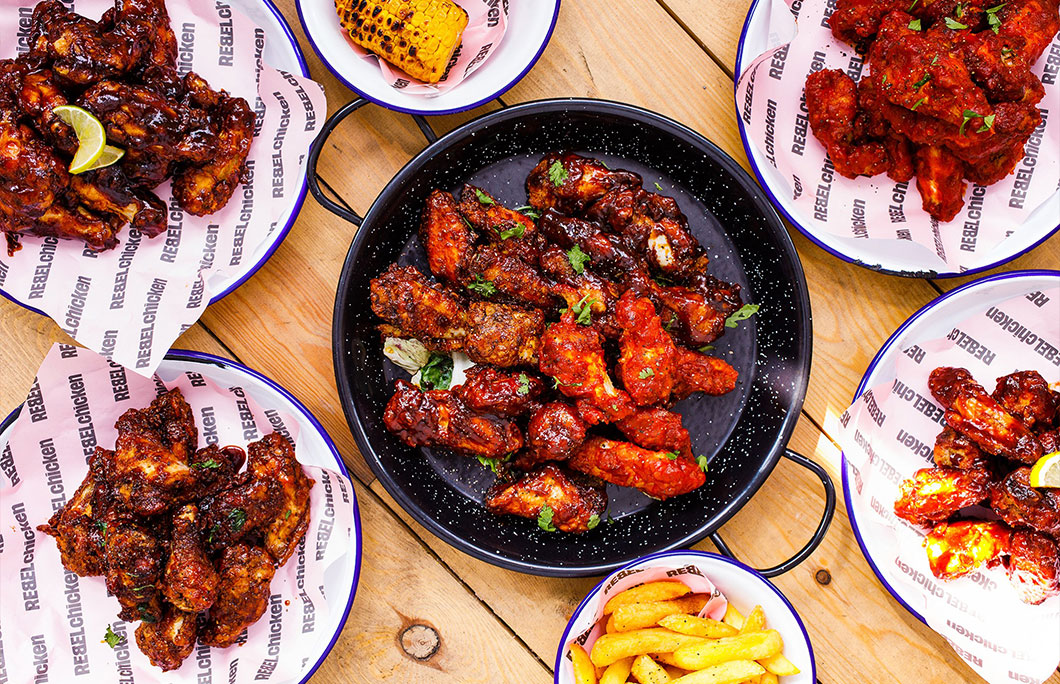 4. The Rebel Chicken
The Rebel Chicken – as the name suggests – is passionate about all things chicken, marinading it marinade it before finishing it off on a bespoke built charcoal rotisserie. The end result? Succulent and charred meat.
Their hefty portion of buffalo wings with homemade signature sauces will have you coming back again and again.
---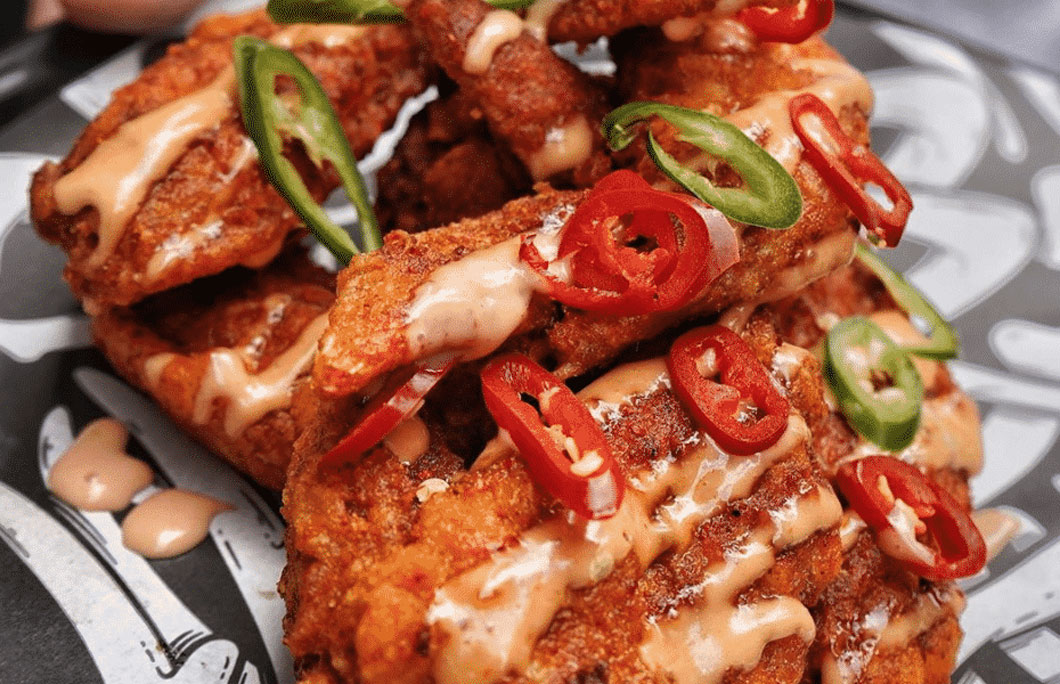 5. Bonehead
Bonehead specialise in fried chicken and craft beer, aka two of the most delicious things there are. There's four styles of wings to choose from, with a daily special sauce, too. Feast on their original wings with seasoning and garlic mayo or spice it up with sweet chilli and garlic wings with sesame seeds and spring onion.
---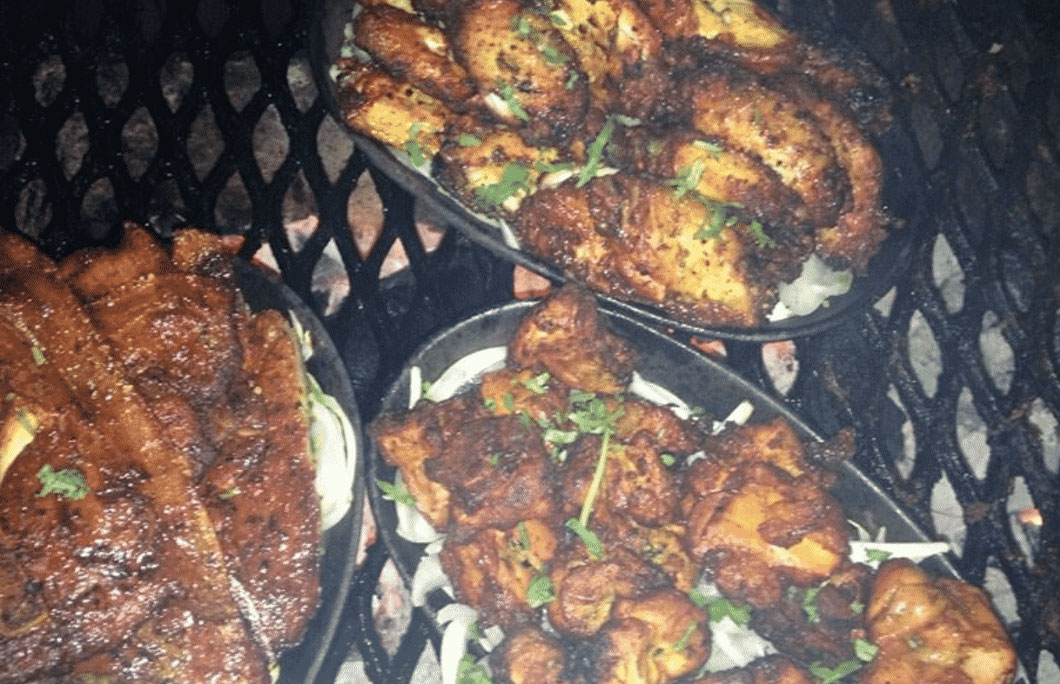 6. The Barrel Bar and Grill
This family-owned pub specialises in traditional curries and Indian barbecue cooked over charcoal. It's those flavourful smoked meats that have earned The Barrel Bar and Grill a loyal fanbase in the city. As soon as you sink your teeth into these beauties your taste buds are going to absolutely explode!
---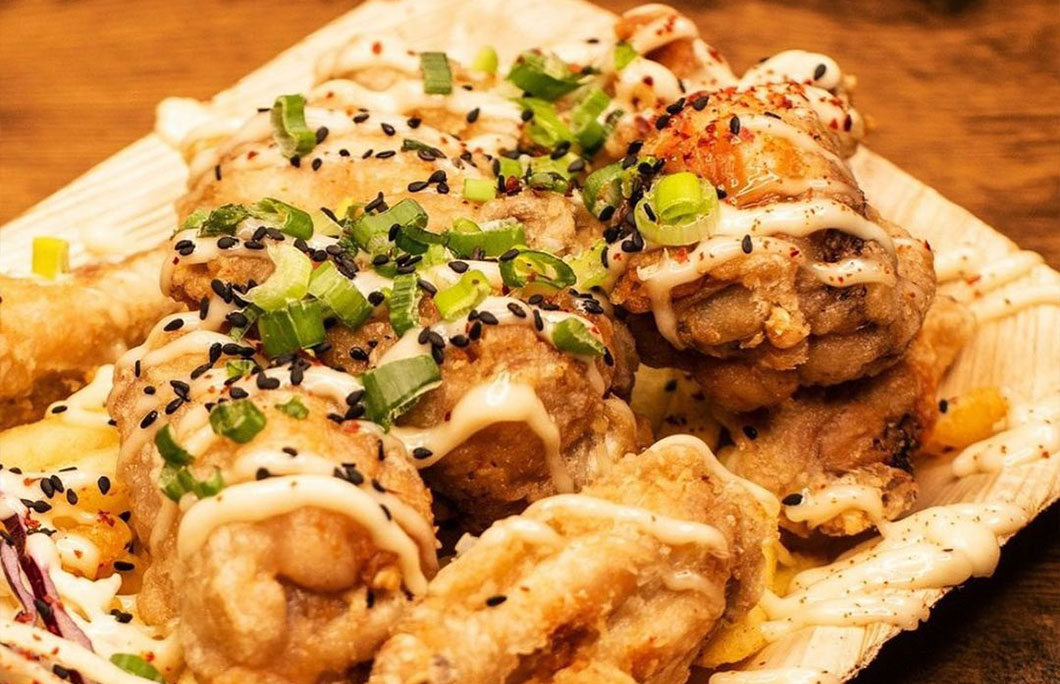 7. The Dark Horse
The Dark Horse is a craft beer bar that also has some great food, with the meats cooked low and slow, American-style, on a proper smoker. Their crispy fried chicken wings are slathered in either a lime and chilli hot sauce, chipotle or BBQ. As close to the perfect bowl of wings as you are ever likely to eat.
Check out The 7 Best Places To Eat Curry In Birmingham
---