The 25 Best Full English Breakfasts In England
When it comes to full English breakfasts it's a pretty obvious bet to say that one country does them best. You guessed it… England. Forget about eating this morning feast anywhere else.
There's even an argument to be made for it being the very best breakfast in the entire world; nothing can beat the ultimate treat of sitting down to one of these epic plates of fried eggs, bacon and buttery toast,
But where to find the best ones? We haven't just picked any old full English breakfasts… These are the ones that you'd travel miles for. The epic hangover cures. The breakfasts so big that you'll need to bring friends to help you finish a single portion.
All you have to do now is work your way through this list. You'll be drooling just looking at the photos…
Best Full English Breakfasts in England, How do these rankings work?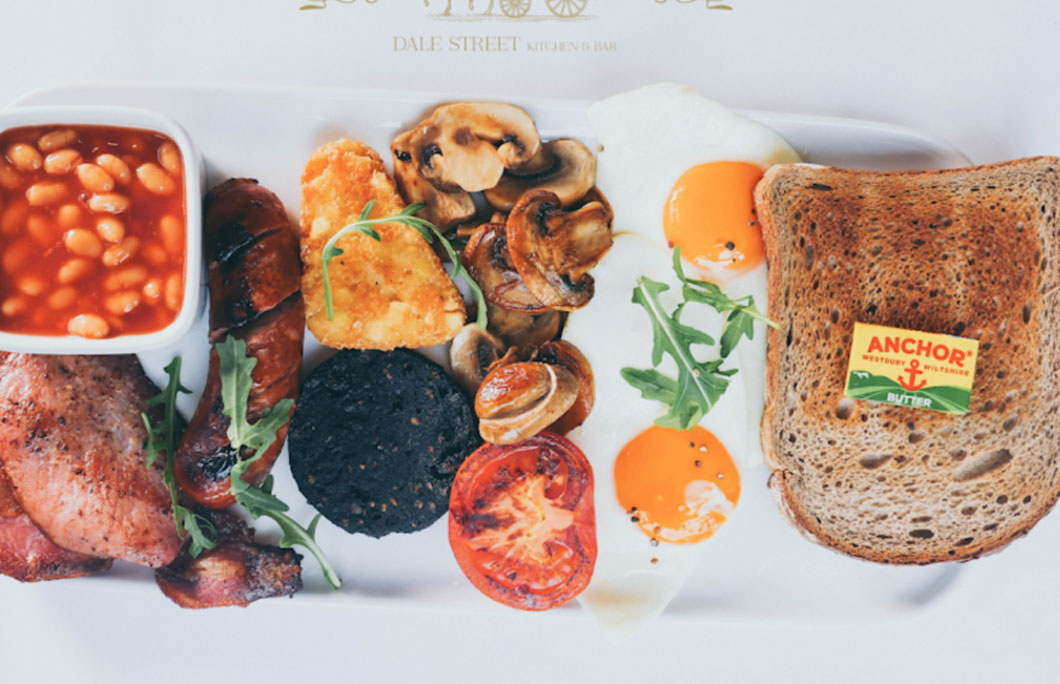 1. Dale Street Kitchen – Liverpool
We're calling it – this is one of the best presented and tastiest English breakfasts you will ever set eyes on.
Everything is cooked to perfection, which means less grease and more flavour. They absolutely nail the portion size as well, meaning you are perfectly full without being in a food coma for the day.
---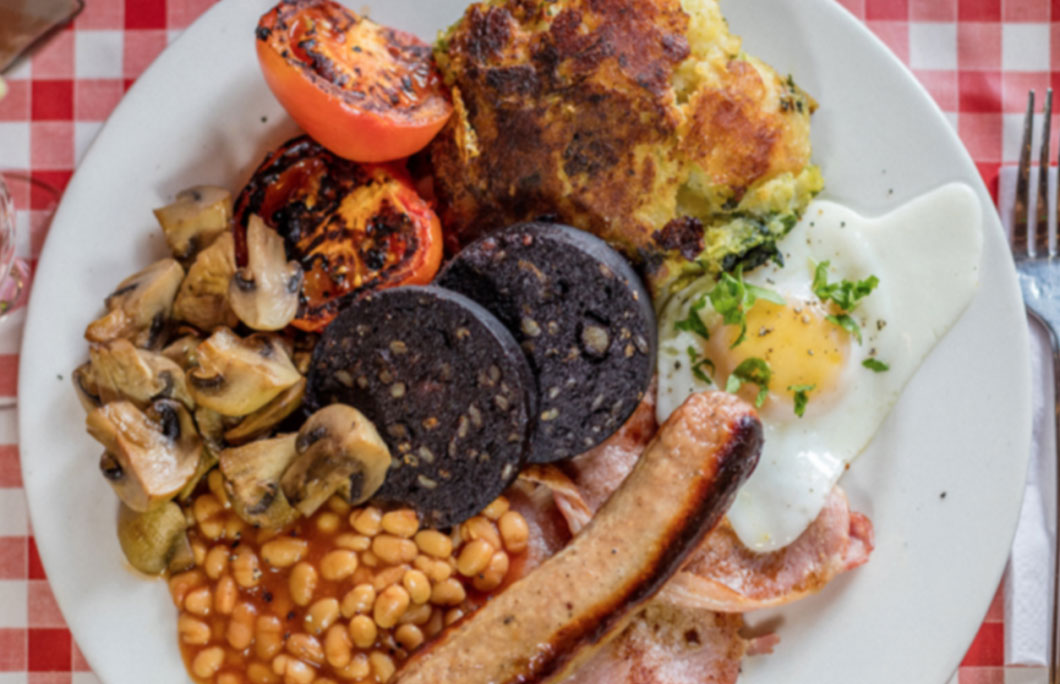 2. Terry's Cafe – London
Terry's Cafe is a London cafe that is rich in tradition and has been passed down through generations of the same family.
Having a good full English breakfast here and one of their cracking cups of tea is an absolute must on any visit to London. Just sitting here listening to the buzzing room and lapping it all up is pure pleasure.
---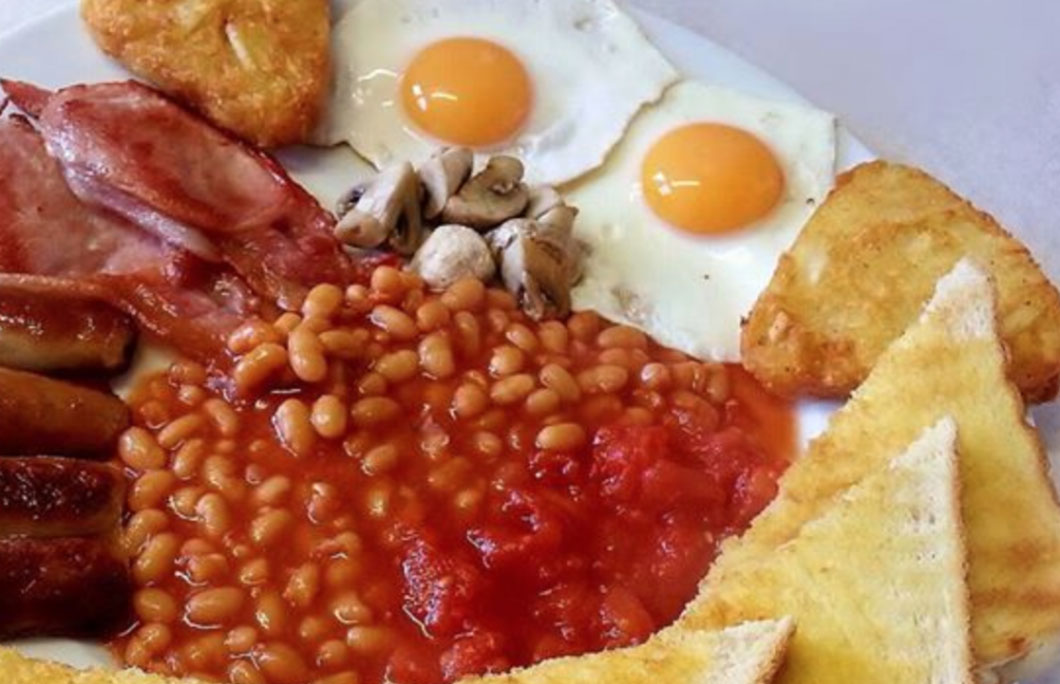 3. Rollette Cafe – Leeds
Their "Mega" English breakfast is a serious challenge that would test the best of big eaters. They do have smaller versions too, so there is something to suit everybody.
The other big attraction are their prices, with the Mega coming in at £5.50 and a normal full English only £5.50. Affordable and seriously tasty. What more could you want?
---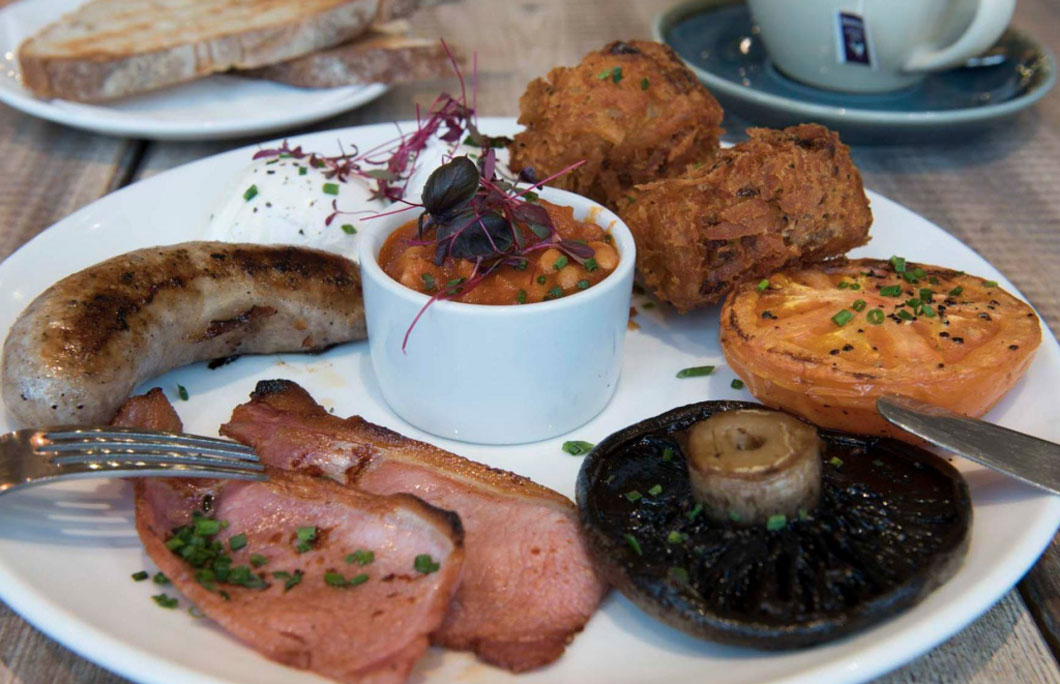 4. Moksha – Brighton
This independent cafe does a brilliant breakfast, brunch and lunch menu with something for everybody. We would however, urge you to ignore everything else and head straight for the fry up.
With a focus on fresh, local and ethical produce, you can really taste the difference in the end result. Sheer perfection.
---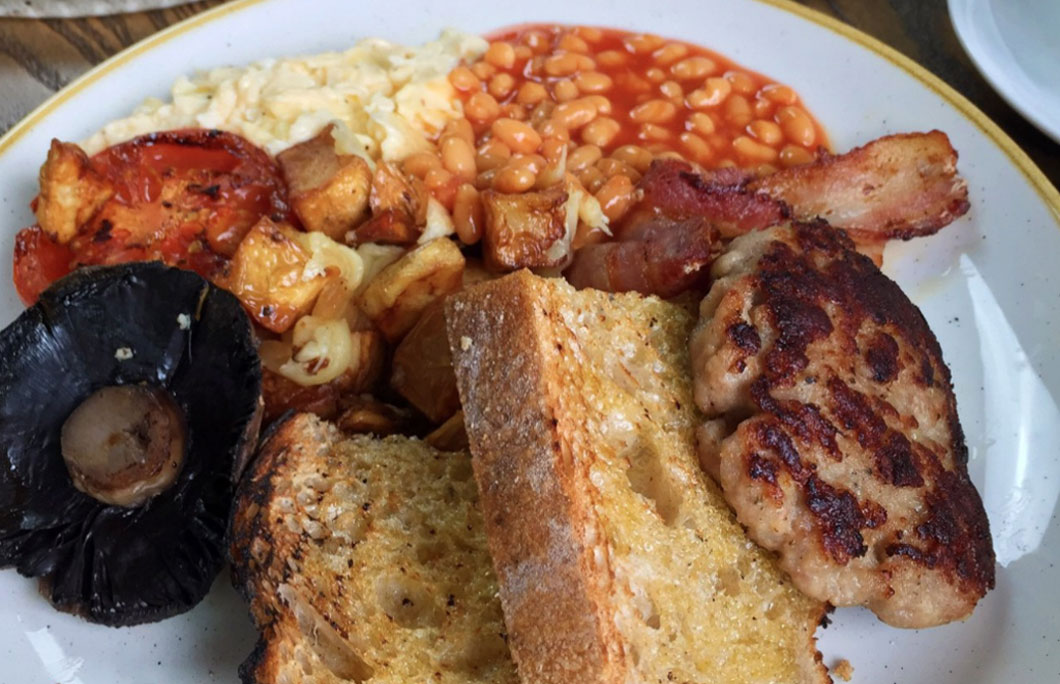 5. Home Sweet Home – Manchester
Located in the trendy Northern Quarter area of Manchester, they are best known for their crazy sweet treats but also have a cracking breakfast menu.
Alongside the fried breakfast you will find some of the best pancake stacks in the city and other brunch style classics. What really rounds the breakfast off though is the sourdough bread, which is made for dunking and wonderfully crisp.
---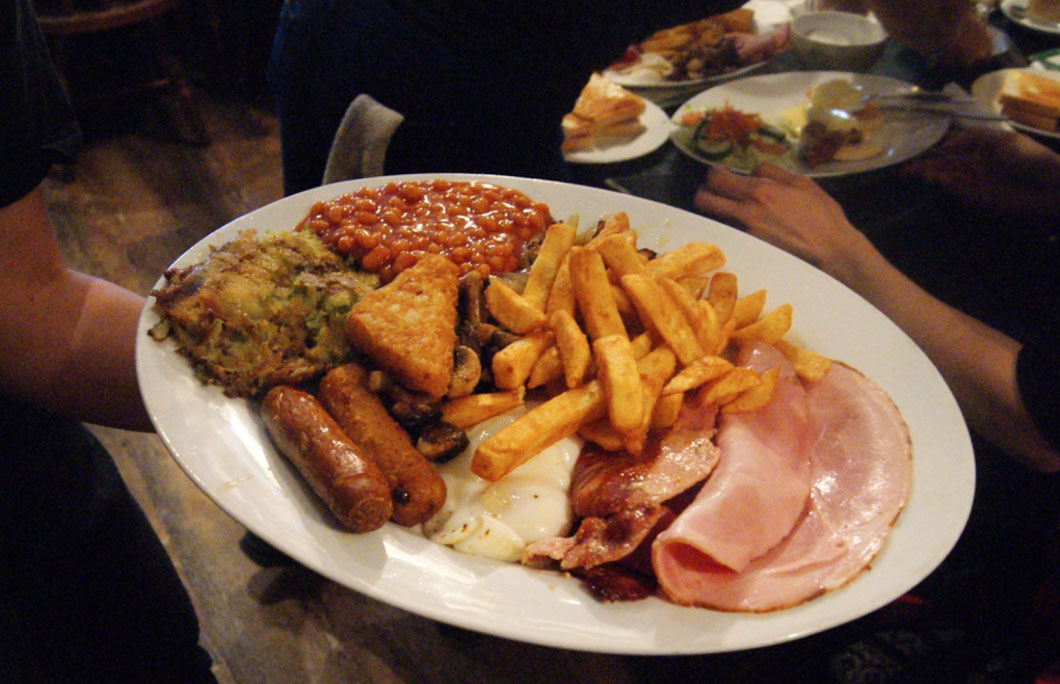 6. Maggies – London
Maggies has been serving up their breakfasts for close to three decades now and are still as popular as ever. That should tell you everything you need to know about the place.
It all comes down to a family atmosphere and traditional home cooking. You will need a serious appetite though, as the plates come absolutely loaded with food.
---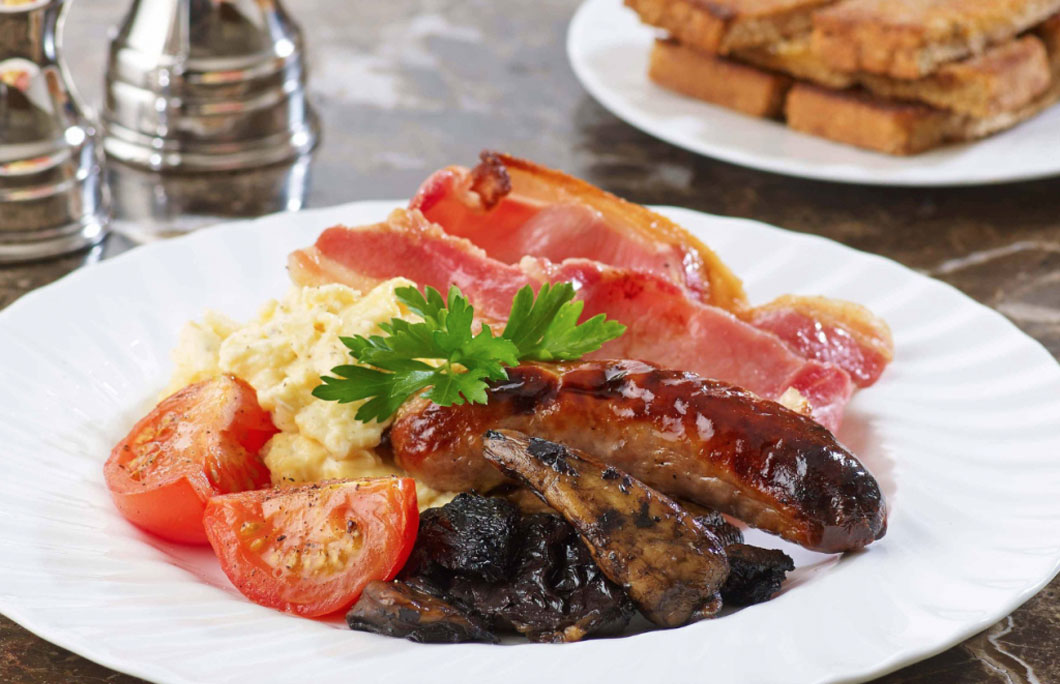 7. Bettys Café Tea Rooms – Harrowgate
The story of this wonderful venue started over 100 years ago way back in 1919 and it has been park of the community ever since.
You'll find a higher-end English breakfast that is always perfectly cooked and comes with all the trimmings, including perfect toast. Add in a cup of tea and some good company and this is an experience you will dreaming about for weeks after visiting.
---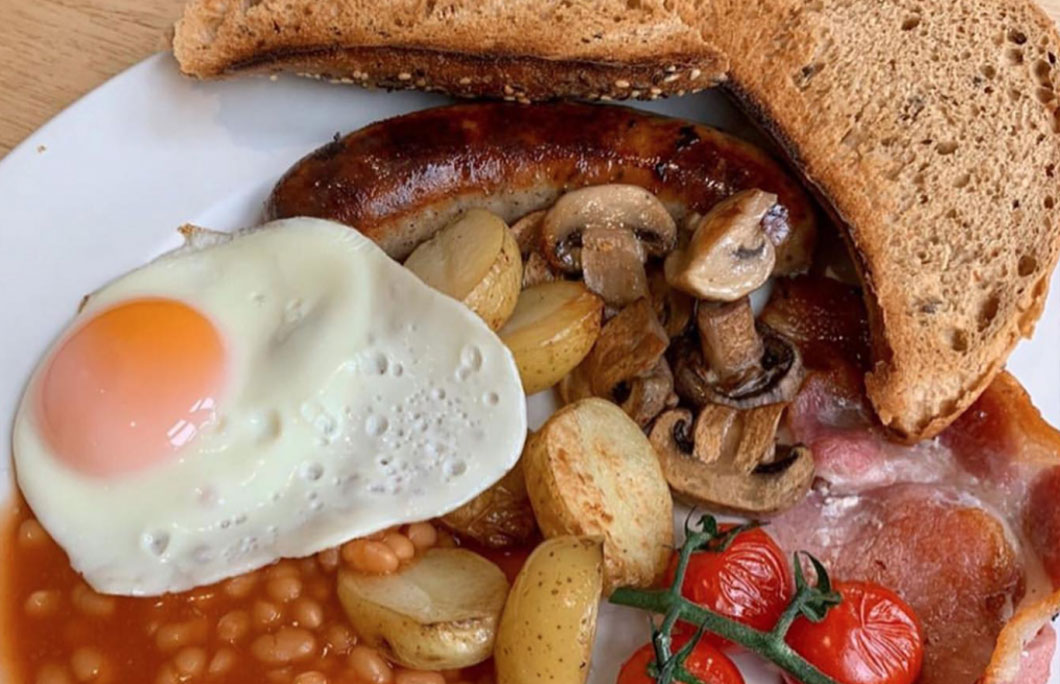 8. Art Cafe – Oxford
Art Cafe is a gorgeous little café with an emphasis on homemade, organic, gluten free and local produce. The effort they put into finding the best ingredients can be tasted in every single mouthful.
They also hold regular art exhibitions and have a buzzing lunch venue. The breakfast might be what draws you in, but you'll find yourself coming back on a regular basis.
---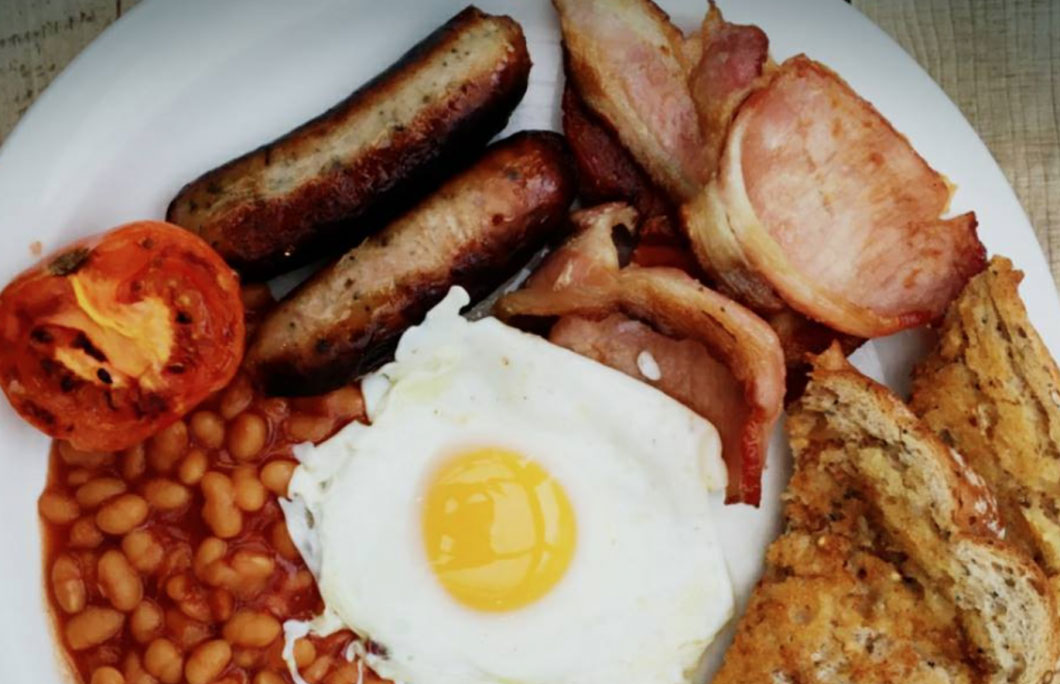 9. Kitchen Garden Cafe – Birmingham
A gorgeous cafe with a lovely urban Garden Centre, specialising in fruit and vegetable growing. It feels like an urban oasis from the second you set foot on the venue.
Their food is wholesome, all homemade and packed with flavour. There are so many great dishes here, but a weekend visit for the full English breakfast with good friends is an absolute joy.
---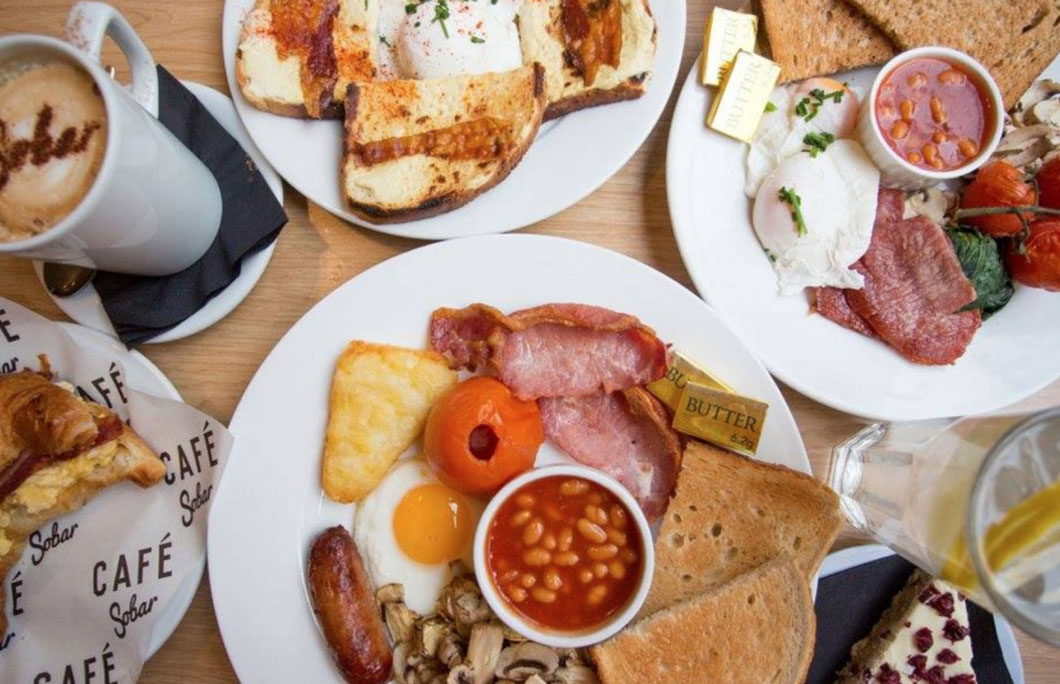 10. Cafe Sobar – Nottingham
Cafe Sobar was developed by Double Impact, the Nottingham-based drug and alcohol recovery charity. An alcohol-free promise guarantees that 100% of the enjoyment you get from the superb food, drink and original entertainment comes without pressure or hangovers.
The wonderful cause shouldn't distract you from the fact that this is one of the best breakfasts you will ever have.
---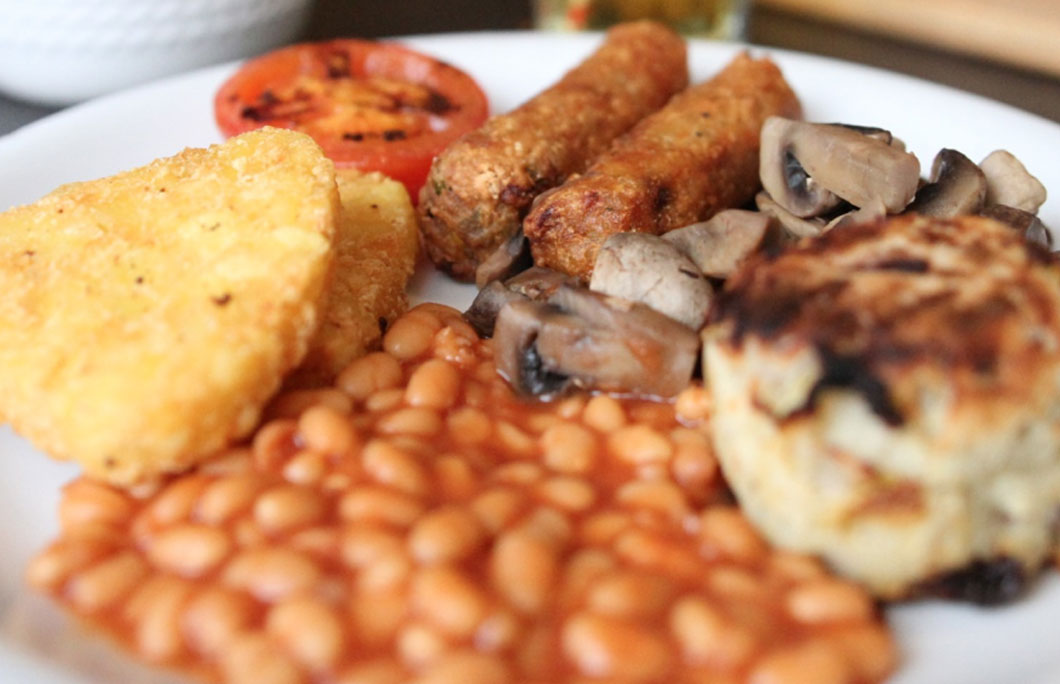 11. Cafe Two Ten – Leicester
Cafe Two Ten is one of those wonderfully cosy cafes that you instantly feel at home and at ease as soon as you walk in the door. The staff are charming and the food always lives up to the hype.
The breakfast itself is the perfect size, and has been rumoured to cure ever the worst of hangovers instantly. Guess you'll just have to try it for yourself…
---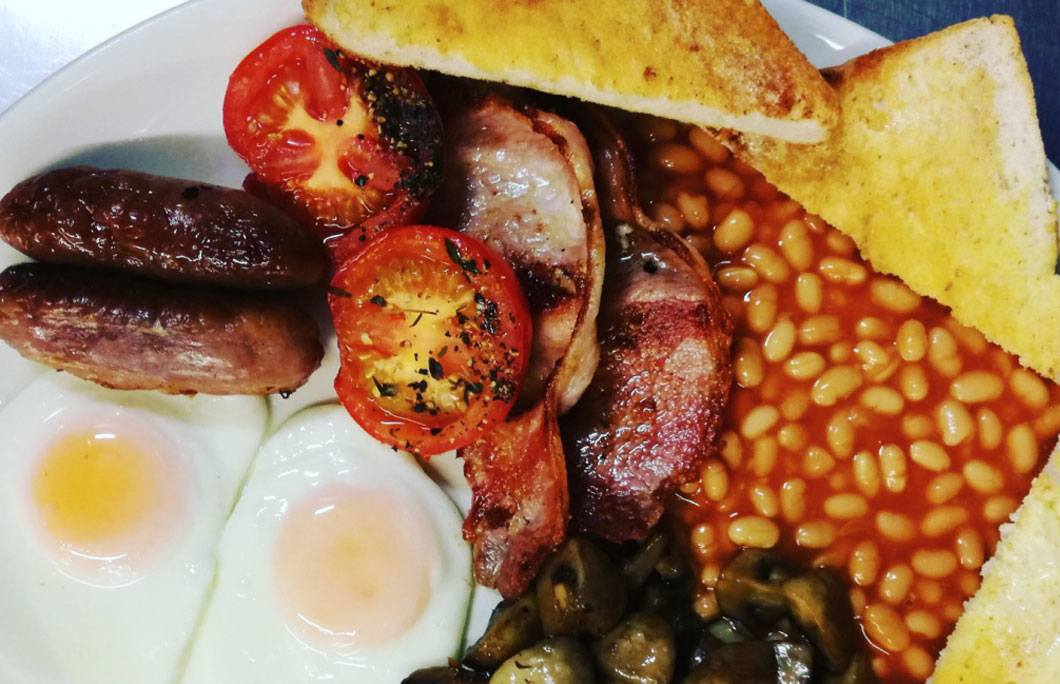 12. The Kingsmead Kitchen – Bath
This place is in the most gorgeous location on a corner in what is one of the prettiest cities in the country. If you are lucky enough to secure a seat outside when the sun is shining you are in for a real treat.
The full English breakfast is a huge portion and comes with perfectly buttered toast and great cups of tea. What more could you possibly want from life?
---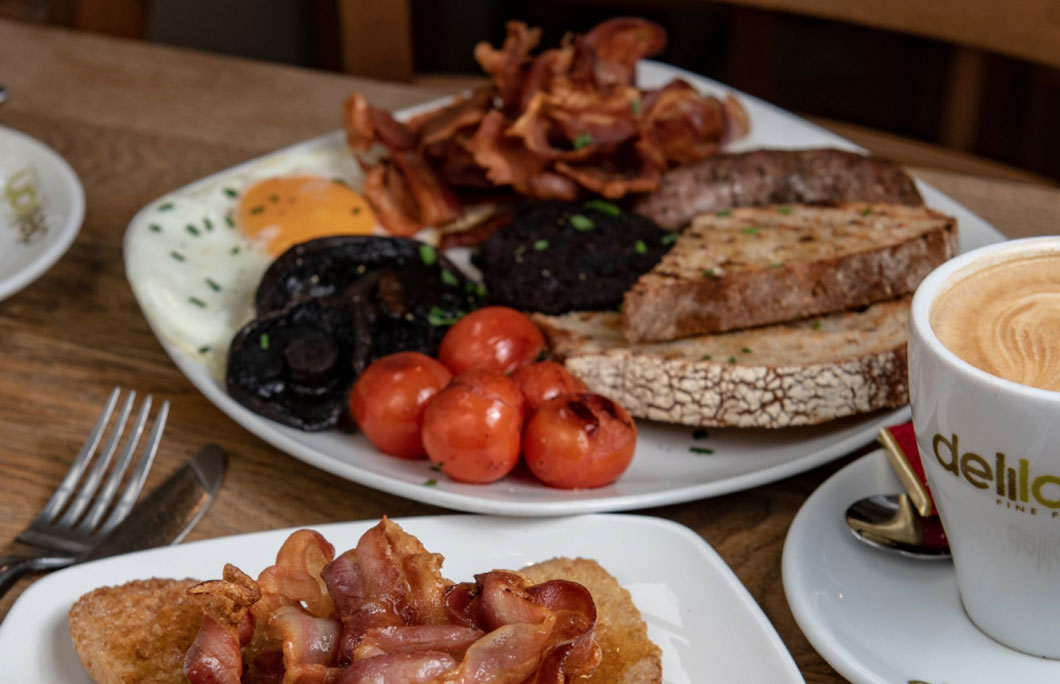 13. Delilah Fine Foods – Nottingham
Delilah Fine Foods is a huge venue that is like a temple for foodies to come and worship at. As well as the restaurant, they have great coffee, a food shop and lots of other treats in store for you.
The friend breakfast is wonderfully clean and cooked by chefs who are at the top of their game. You won't find many better ways to start your day.
---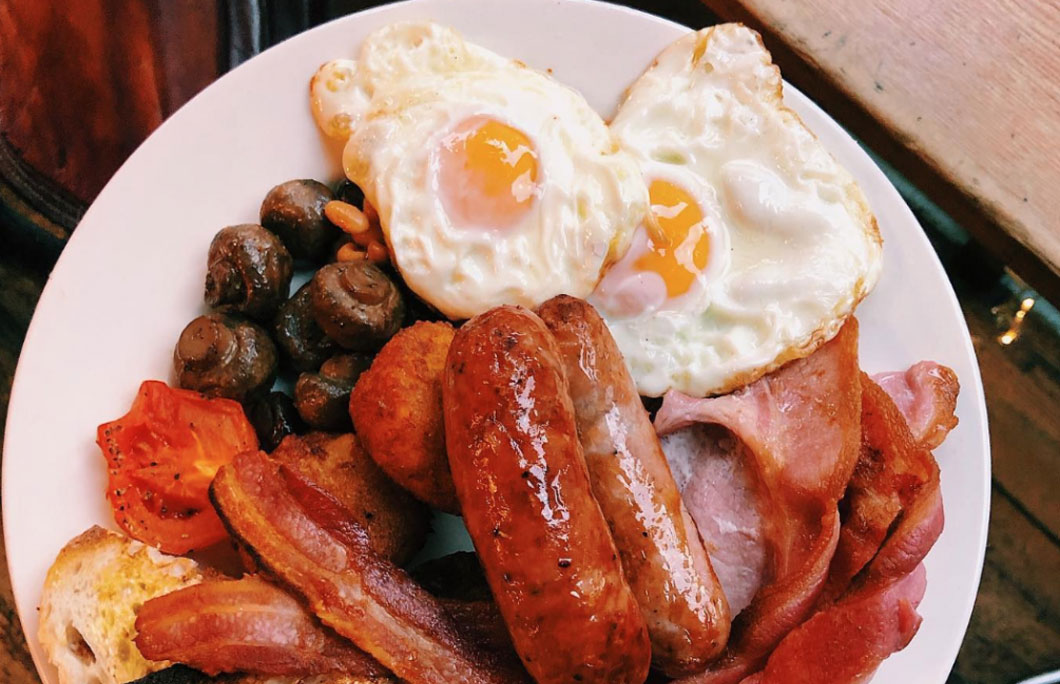 14. Trof – Manchester
Trof in MCR focuses on some of the most important things in life which include breakfast, brunch, beer, bourbon, coffee and cocktails. To say that they nail them all would be the understatement of the year.
The juicy sausages here are what make the breakfast truly epic. They are absolutely huge and are packed full of flavour.
---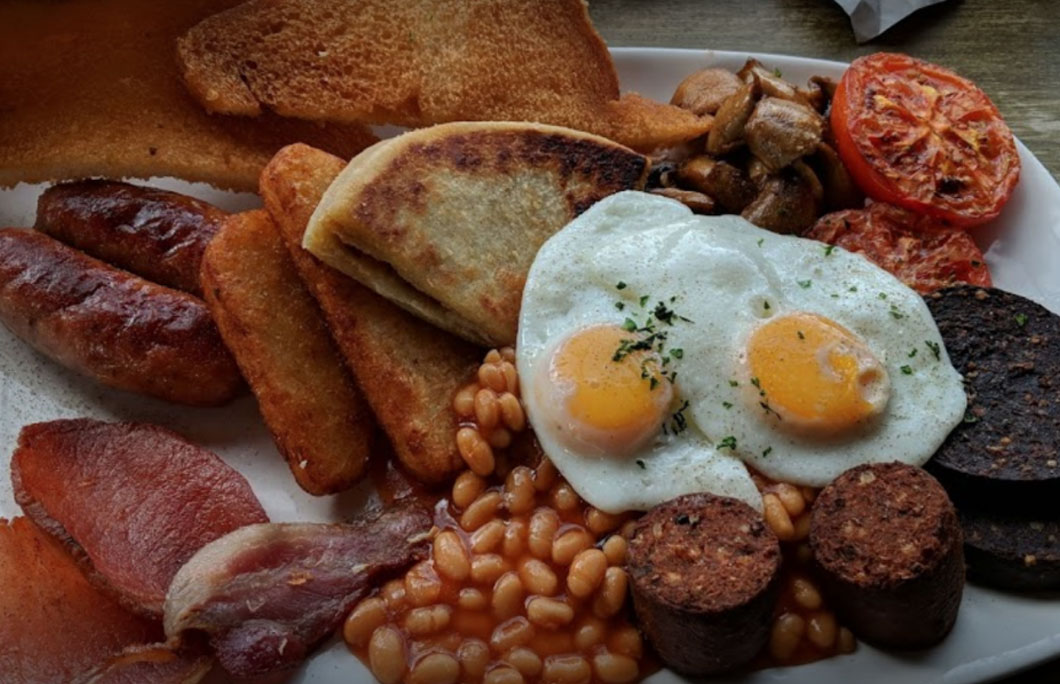 15. Butterfly Cabinet – Newcastle
Not only is their breakfast absolutely massive, but it comes in at a seriously well priced £6.50. That includes fried bread and one of the biggest plates of food you will ever encounter.
Butterfly Cabinet also have veggie and vegan full English breakfasts, so there truly is something for everybody on the menu in this wonderful spot.
---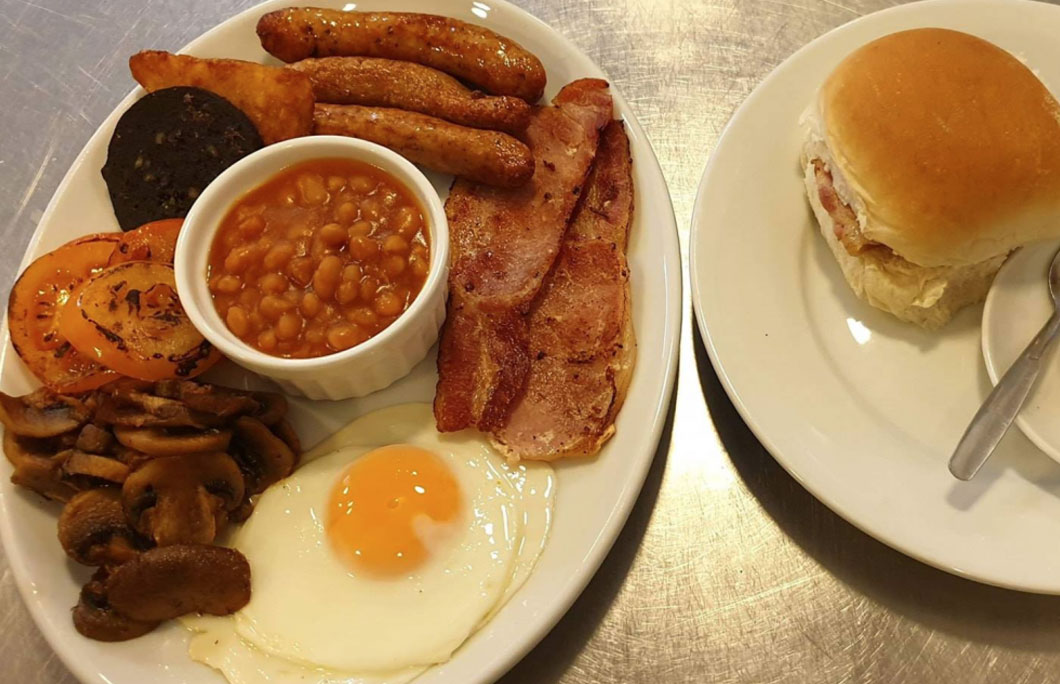 16. The Rhubarb Shed – Sheffield
This cosy cafe is best known for its amazing sweet treats, but the local people in the know come here for the huge breakfast.
This is proper, honest home cooked food; once you discover this spot you will quickly become a regular. If you are feeling especially bold you might even sneak in a slice of cake and tea after the fry up!
---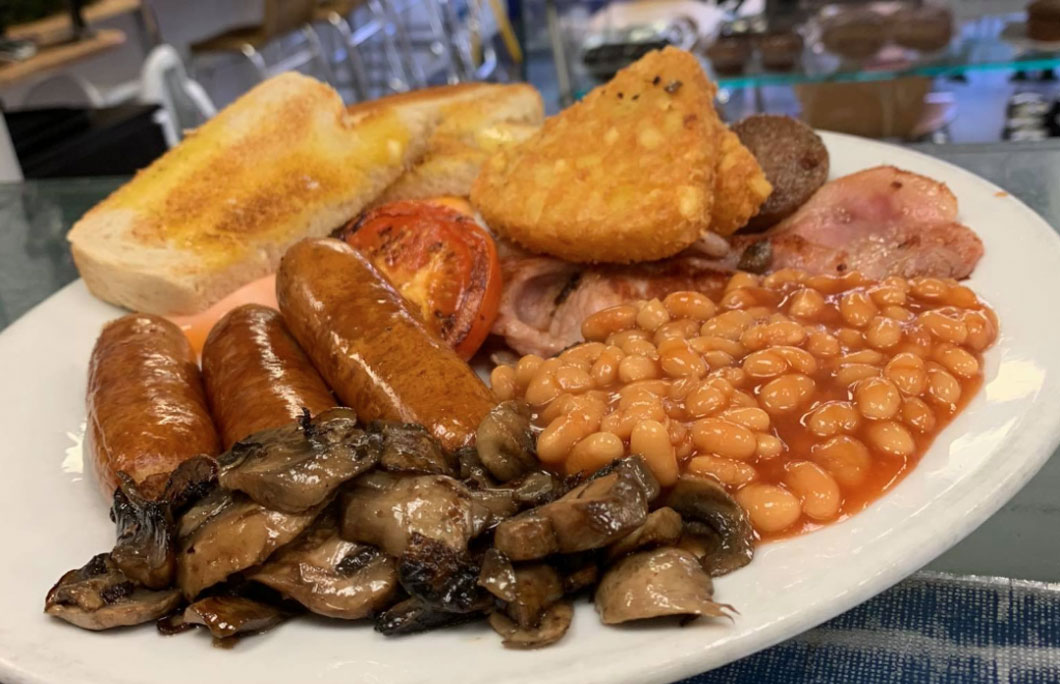 17. Jake's In The City – Plymouth
Jake's is a proper little cafe serving up some of the most wholesome and honest food you could ever wish for. That means delicious fish and chips at lunch time and a truly scrumptious breakfast in the mornings.
You'd drive miles just to have the sheer pleasure and satisfaction of eating this feast. It ticks absolutely every single box.
---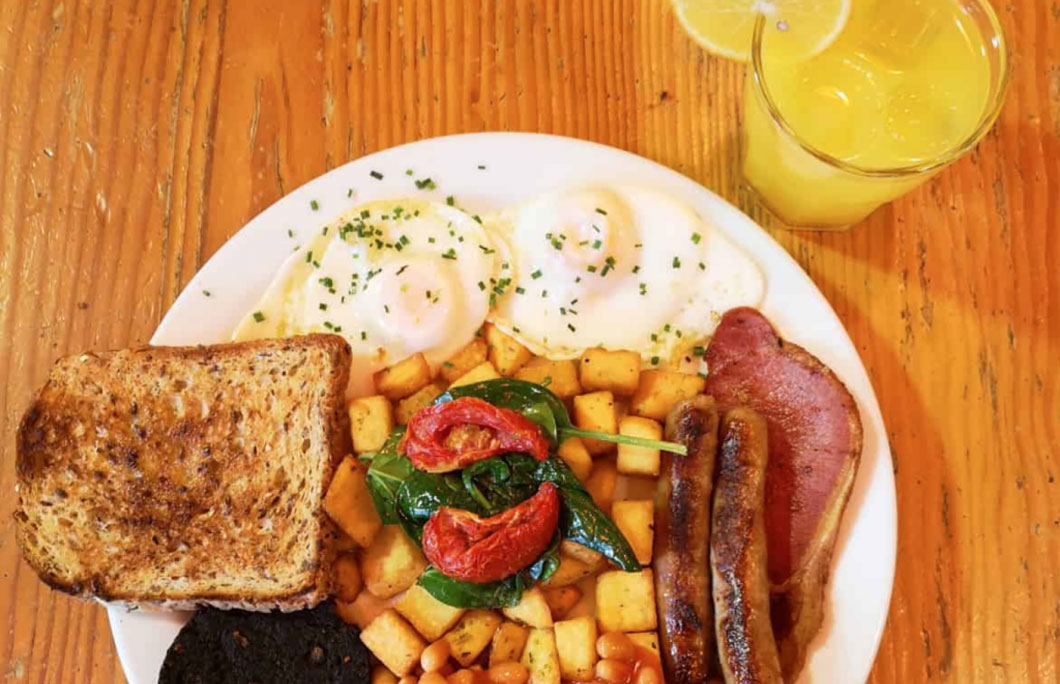 18. The Bristolian – Bristol
The beauty about this spot is that they serve their breakfast daily from 8:00 am to 5:00 pm. Who said that you can only have a fry up in the morning?
There are also lots of great brunch style items on the menu, as well as a vegan and a veggie version of the Full English. You are going to be seriously spoilt for choice, but we wouldn't be looking beyond the fry up if we were you!
---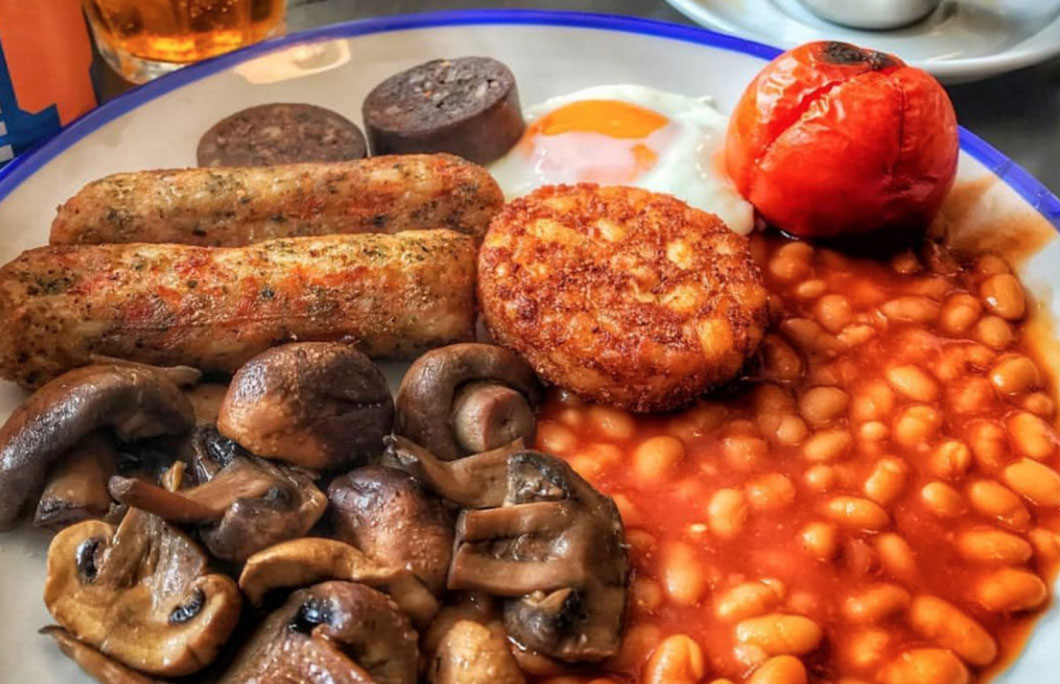 19. The Koffee Pot – Manchester
The Koffee Pot is well known in the city as the classic spot to come and have a good hangover cure or a sneaky midweek breakfast treat.
The portions are big, the service is fast and the fry up is affordable and absolutely packed full of flavour. Choose from their own menu or create your own beast of a breakfast with all your favourite add-ons.
---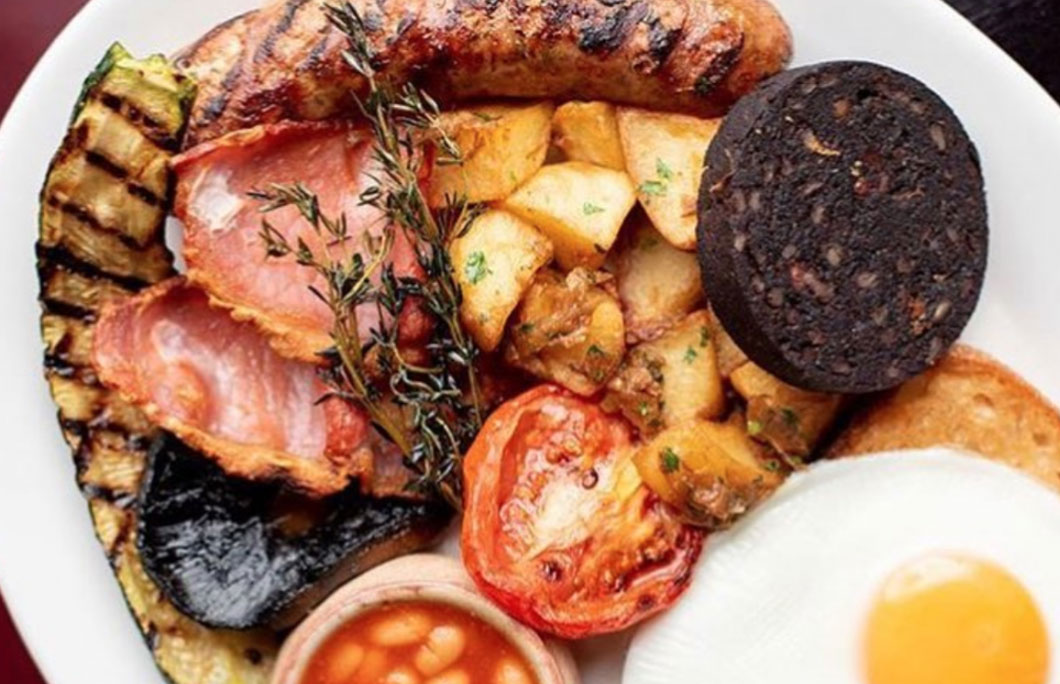 20. Balthazar – London
Balthazar is one of the classiest restaurants in the capital and they really do put on a superb show for breakfast. The sort of place you come when you want to start your day in style.
You are spoilt for choice on the breakfast menu with some stunning dishes, but sometimes you are best sticking to the classics. Boy do they nail this one.
---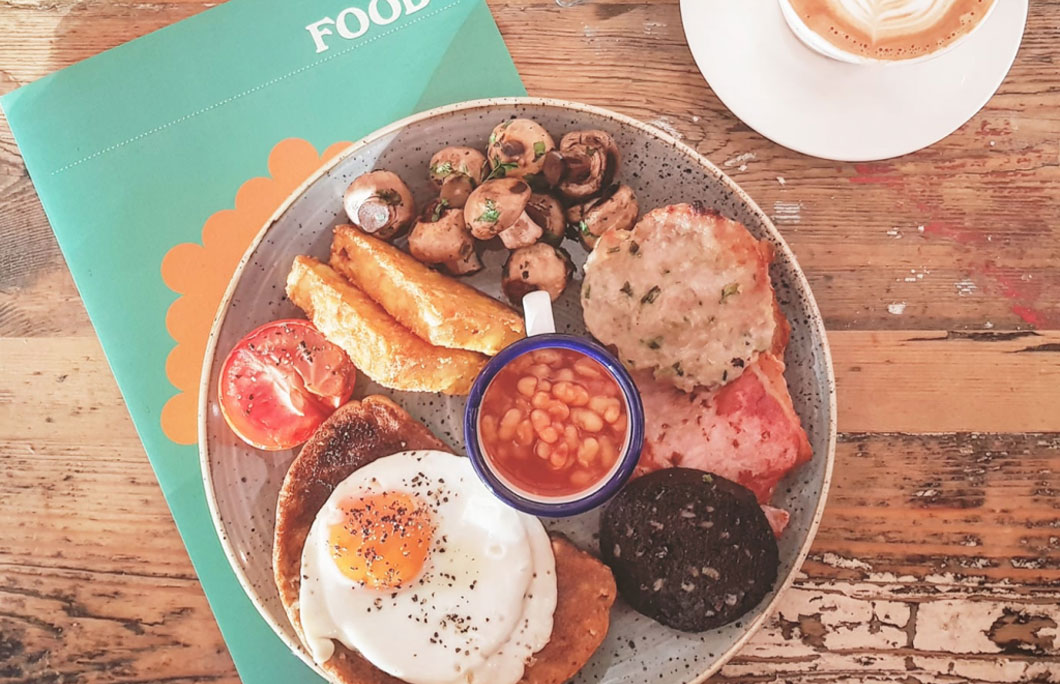 21. Brasco Lounge – Liverpool
Brasco Lounge is right on the Liverpool Waterfront and is the perfect spot to come with a group of friends for an epic breakfast.
They serve stunning meals all day that are perfect for cheat day and have a great drinks menu, but breakfast is where they really shine. Absolutely everything you could ever want from a full English breakfast.
---
22. Brew & Brownie – York
Two locations in York, both along Museum Street, just two doors apart where they serve amazing coffee, pastries and the best breakfast in this truly iconic city.
The portions are big and the fry up is cooked nice and clean. It is exactly the fuel you need for a day of exploring York. The fact that they have some of the best coffee in town makes it extra special.
---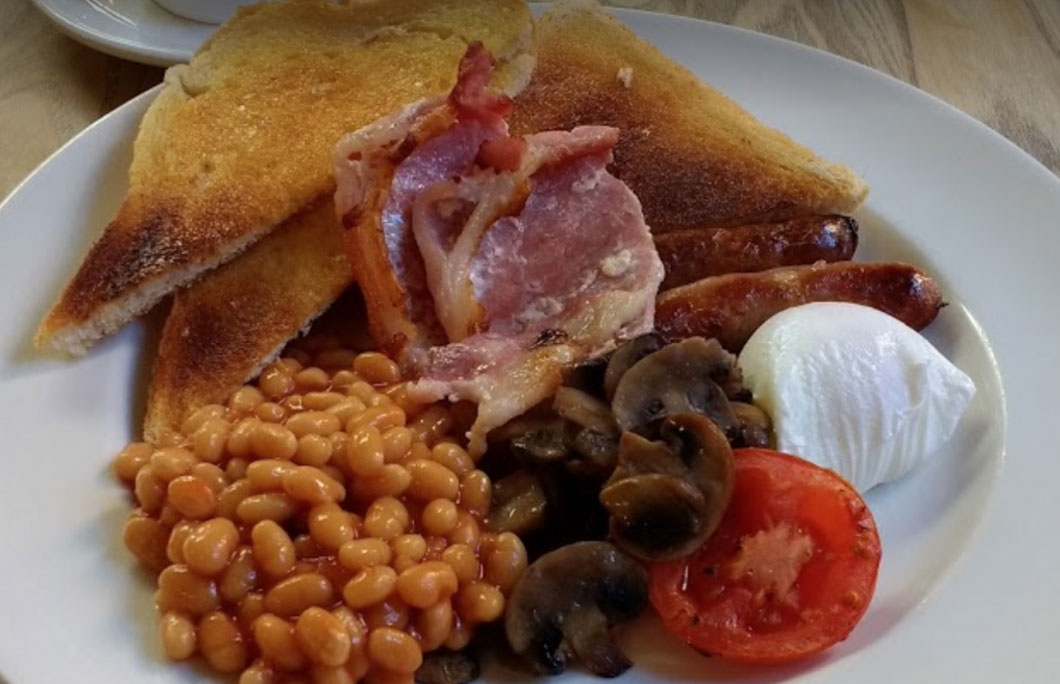 23. Lime Tree Coffee – Wolverhampton
A cute little cafe that is so pretty it could have come straight out of an oil painting. Most people know them for their cakes and great afternoon tea, but the breakfast is the true gem on the menu.
You'll be wonderfully cosy here, and with a piping hot mug of tea it's pure breakfast heaven.
---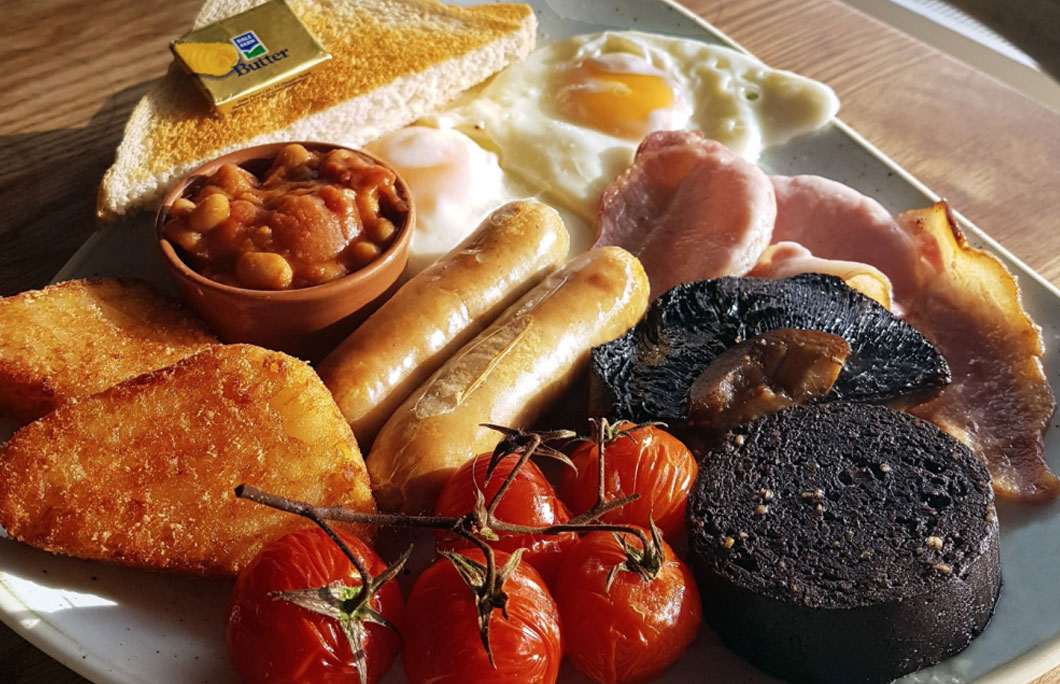 24. The Artisan – Southampton
They serve their breakfast all day, every day which is something that we love and respect. Who knows when you are going to get that fry up craving? The breakfast is an absolute feast that covers every single inch of a huge plate so you won't be leaving feeling hungry.
Plus, with two barista of the year national winners on site, you are also in for some seriously good coffee.
---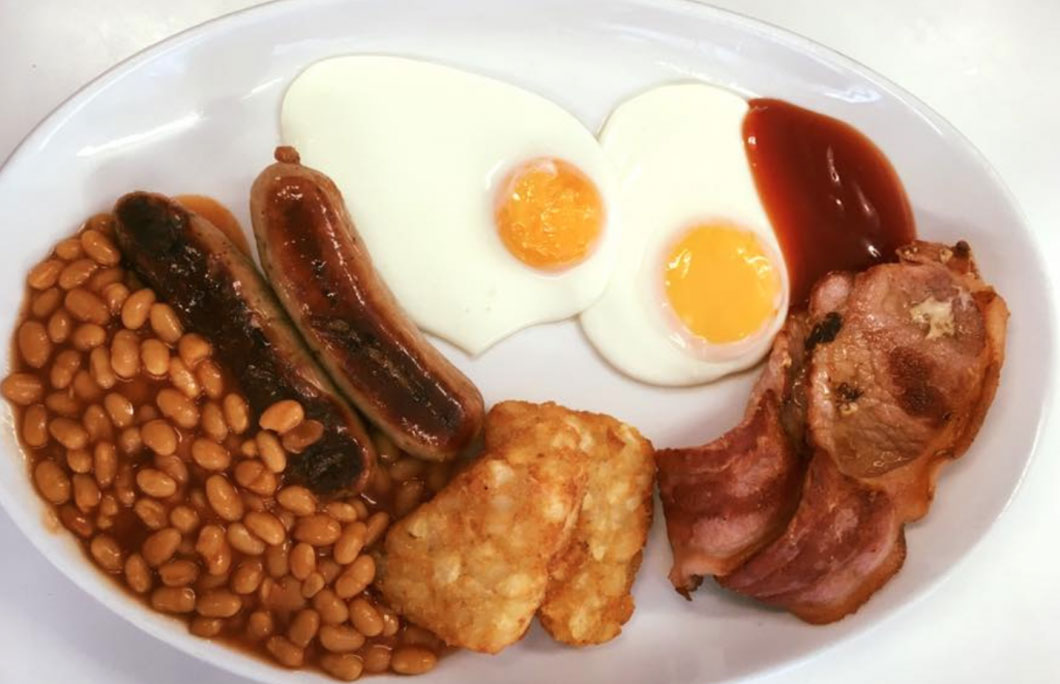 25. Super Sausage Cafeteria – Towcester
This biker cafe has won all sorts of foodie awards, including best cafe and best sausage, so you know you are in foe a serious treat.
The service is super friendly with a real community feel about the venue and the portions come out fast. Well worth a detour if you are in the area and craving a great breakfast.
Fancy something different? Check out 21 Pizzas In England You Have To Eat Before You Die.
---