Can You Drive From the UK to France?
Most Brits are au fait with flying to France, but not everyone has explored the option of driving down to spend time with our Gallic cousins.
The short answer to the question this blog poses is 'yes' – you can certainly drive to France from the UK. But as you'd expect, the best routes depend on the location of your British base and (especially these days) there are quite a few factors to take into consideration.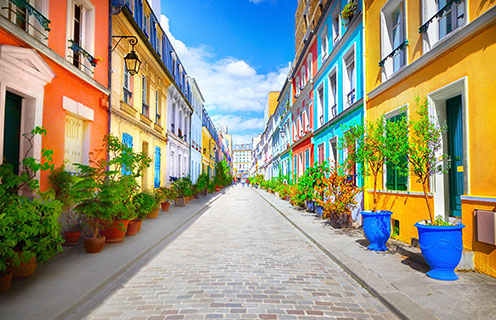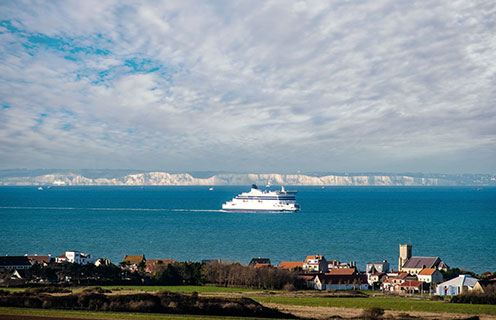 However, there are lots of advantages associated with driving to France from the UK. For starters, you might feel more at ease making the journey independently, in your own family or social bubble, and you can also rotate holiday playlists from each family member to really get in the mood. Within reason, you can make ad hoc stops along the way to spend time at awesome places you discover serendipitously, and once you're at your French destination, day trips are easy in your own ride.
Popular French destinations for UK travellers include Paris (as you'd expect), Provence, Bordeaux, Burgundy, Carcassonne, Dordogne and the Cote d'Azur.
If you're tempted to hit the road for a road trip to France from good old Blighty, this brilliant blog is packed with all the advice you need!
Roads & Cross-Channel Connections That Allow You To Drive From the UK to France
You might not have heard of it, but the main road from the UK to France is European route E15. It comprises several familiar UK roads stretching from Inverness all the way down to the south of England, with a gap for your English Channel ferry or Eurotunnel shuttle journey, followed by its French portion from Calais right down to Perpignan.
On the UK side, the roads included in the E15 include the A9, M90, M8, A720, A1, A1 (M), M25, A282 and M20. Obviously, these roads are located on the east coast of the UK, so if you're based in the west or centre, alternative routes are available.
Once you reach the south coast of England, your options for crossing the channel to France by car are a ferry or a train on the Eurotunnel. Here's a little more information to help you weigh up which is best:
UK ferries to France include the popular Dover to Calais crossing, which takes approximately 90 minutes and is operated by various carriers over 30 times daily. Alternatively, the ferry from Dover to Dunkirk takes around two hours and sails up to 12 times a day, while the Newhaven to Dieppe ferry takes you into Normandy in Northern France, with a five hour journey time and around five crossings a day. Other options include Plymouth to Roscoff (6-8 hour journey sailing twice daily), Poole to Cherbourg (4 hour 30 minutes journey sailing 7 times a week), and Portsmouth to St Malo (11 hour journey time sailing once weekly). As you can see, there are several options available, and the longer crossings can still be convenient if they minimise your driving time to your destination on the other side.
The Eurotunnel to France takes just 35 minutes from platform to platform and there are up to four departures per hour. The price is pretty reasonable, especially considering that it covers your car and up to nine passengers. The roads on each side of the Eurotunnel are motorway, so it's convenient to get to from most UK destinations and you can make a swift getaway on the other side. Always check current procedures on the official website before departure, but in normal circumstances you can spend the crossing in your car or leave your car in order to stretch your legs in safe areas of the carriage.
So there you have it – whether you prefer travelling over or under the English Channel, there are plenty of options available!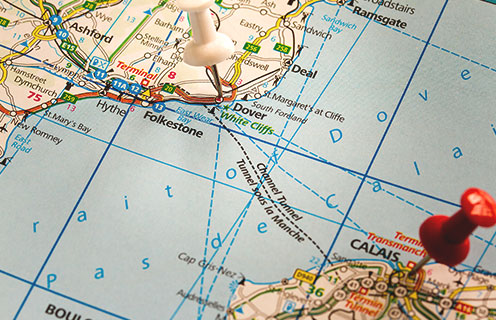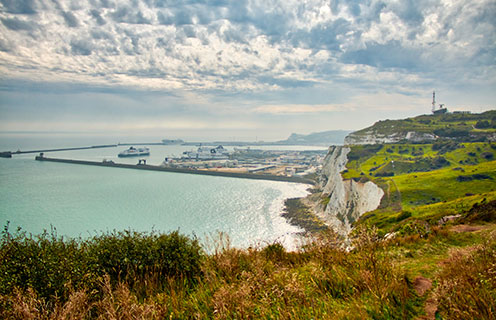 Driving from the UK to France
Because there are several different driving routes from the UK to France, you'll need to weigh up several considerations before you decide which is best for you.
For instance, the comparative cost of the nearest channel crossings has to be taken into account, as does the cost of fuel, the time between stops (particularly pertinent if your party includes children or elderly relatives), the cost of any toll roads on the way and the time you'll require off work (and that your kids will need off school).
The Dover ferry crossing and Eurotunnel are the quickest and cheapest crossings, but the Newhaven to Dieppe crossing also usually represents good value for money. Meanwhile, because of its size, Portsmouth offers several crossings to France with Brittany Ferries, and you can opt for cheap routes or more opulent crafts with entertainment and retail therapy aplenty. Finally, Plymouth and Poole routes are more infrequent and sometime only operate seasonally, so check beforehand and book your place well in advance.
How long is the journey from the UK to France?
The length of your journey depends on which part of the UK you're departing from and which crossing you choose. If you're leaving from Aberdeen and crossing the channel via ferry, it'll obviously take you far longer than a fellow traveller departing from London and using the Eurotunnel.
Driving distances & journey times from major UK cities to France
Here are the driving distances and journey times from several UK cities to Calais in France: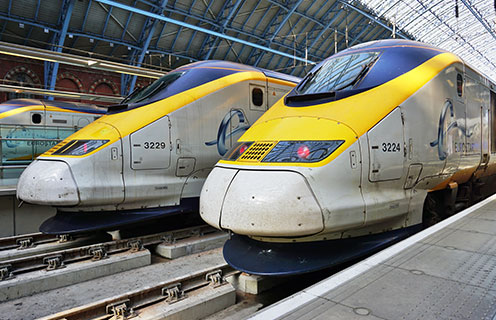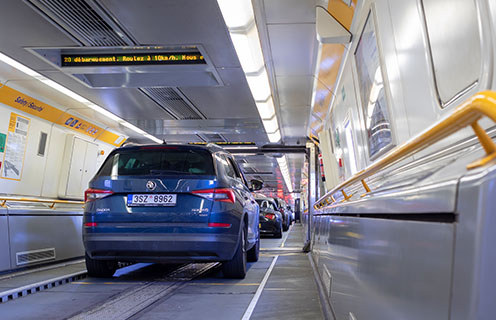 It takes a while to drive to France from Scotland or Northern Ireland, but provided you build in some time for breaks, it's a manageable road trip. Again, we'll use Calais as your French destination.
The best way to drive from Edinburgh to Calais is via the A1 and the Dover to Calais ferry. It takes around 9 hours, so as well as taking comfort stops during the UK leg, it's wise to build in an overnight stay once you reach France if your final destination is much further than the north of the country.
The fastest route from Belfast to Calais is via the M40, crossing on the ferry from Larne in Northern Ireland to Cairnryan in Scotland, then via the Dover to Calais ferry into France. This takes at least 11 hours and 30 minutes, so be sure to build in plenty of breaks.
How can you drive to France from the North of England?
The fastest route from Newcastle-upon-Tyne to Calais is via the A1(M) and rolling on and off the Dover to Calais ferry. At 7 hours, it's a manageable drive, but you'll still need to be well rested to feel fresh and alert.
If you're leaving from Manchester, the trip to Calais takes 6 and a half hours via the M40. Check the latest traffic news before you leave as there's often congestion around London and an alternative route might be quicker on your preferred departure date.
How can you drive to France from The Midlands & Wales?
The drive from Birmingham to Calais takes 4 hours and 30 minutes via the M1, so a trip to France is faster than a jaunt to Edinburgh.
It takes you five hours to drive from Cardiff to Calais via the M4. If you want to stop in England on the way, Reading and Maidstone are good pitstops.
How can you drive to France from London?
The fastest route from London to Calais is via the M20 and Channel Tunnel. It takes three and a half hours, so it's a realistic weekend trip, or even an extended day trip, for Londoners.
Final thoughts
Voila – all of your essential information for driving from the UK to France. Remember to check the official UK government guidance before you set off (particularly in the current climate) and book as far ahead of time as possible to reserve your space and access cheap tickets.
Bon voyage when the time comes!
Get the latest travel news and offers