Cannot decide whether to choose Nice Vs Marseille?
Marseille and Nice bookend the famed French Riviera, which stretches across the south coast of France. Both cities are popular destinations for sun-filled city breaks and long summer holidays. But while they both offer plenty of sun, sea and sand, as well as world-class art, museums and restaurants, that's where the similarities end. Torn between visiting Nice or Marseille? We've provided a handy guide to both cities to help you make your decision.
Nice Vs Marseille: How to Choose Between the Two
Overview – is Nice or Marseille better?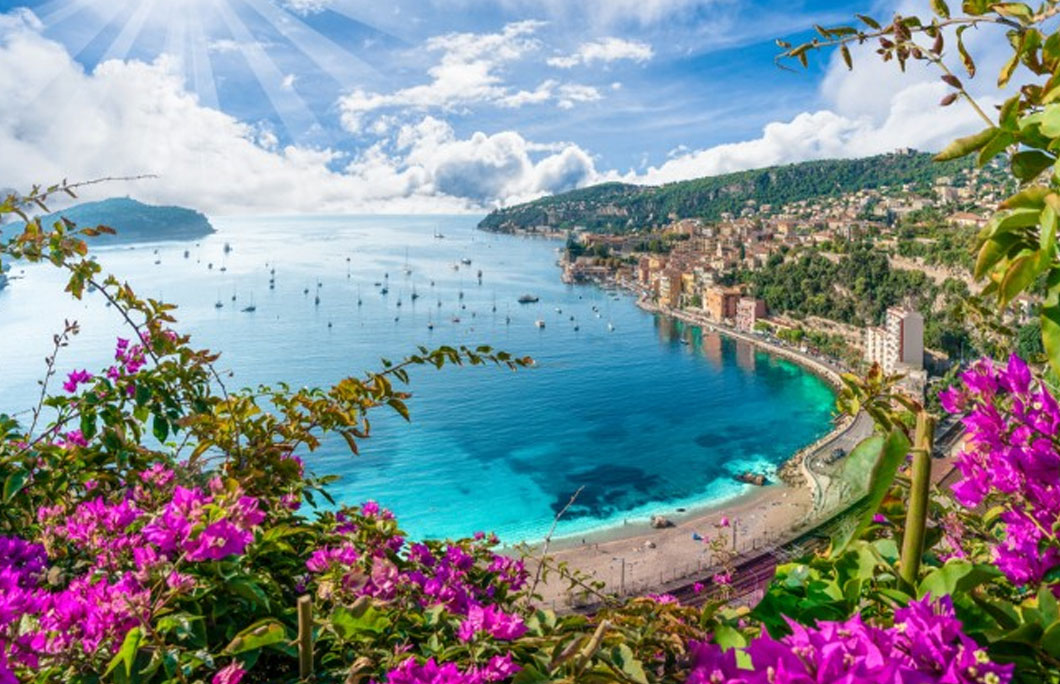 Nice is the capital of the Riviera and the fifth largest city in France. It's the epitome of sunlit sophistication, from its belle-époque architecture to its seaside promenade. The stylish city has been a tourist magnet for centuries, beloved by everyone from Queen Victoria to Elton John. Don't be fooled though, it's no toy town. The working city operates a major commercial port and boasts a vibrant street life too.
With the second largest population in France, Marseille offers big city vibes by the sea. It shirked its reputation for being dirty and dangerous, and now offers trendy restaurants, world-class museums and stylish boutiques. But at its heart, it's still a boisterous and multicultural port city, with a history stretching back to ancient Greece.
---
---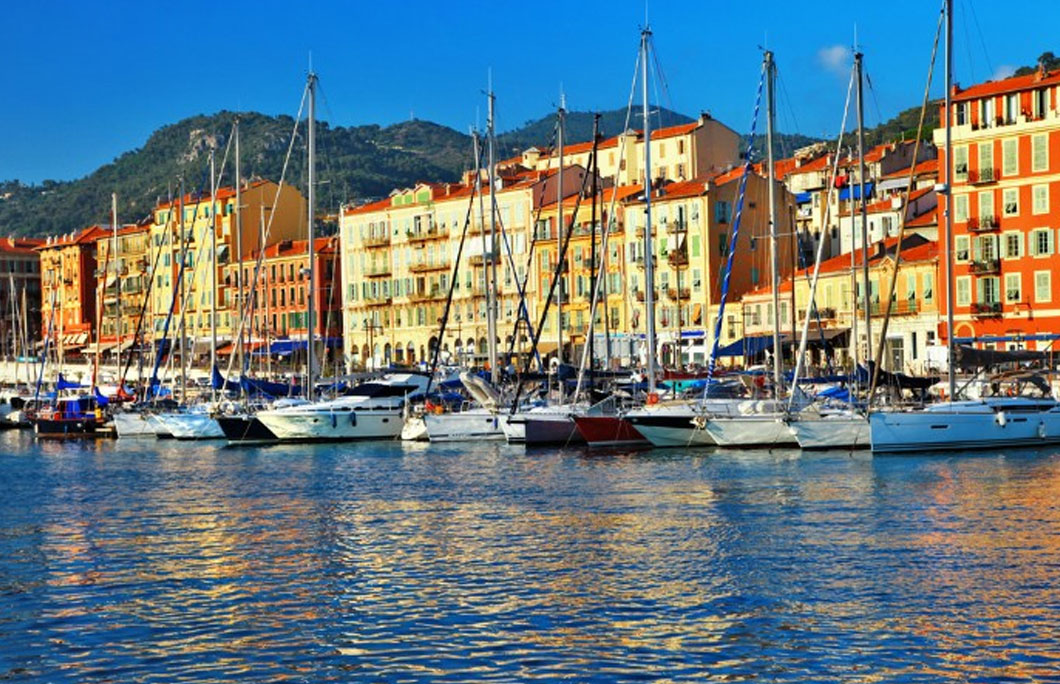 Nice
Curving five miles around the bay, the Promenade des Anglais was built in the 19th century by wealthy English expats to take their afternoon strolls. Today, it's still a popular spot for a promenade, lined with fin-de-siecle architecture on one side and sparkling Mediterranean sea on the other.
The Old Town, in the heart of the city, is crammed full of shops, cafes, bars restaurants – with narrow streets built for losing yourself in. It also features architectural gems like the Cathédral Sainte-Réparate and the Nice Opera House. You'll find the Palais Lascaris here too, an 18th-century palace that now houses sumptuous antiques and a recreated 19th-century French pharmacy.
For art lovers, there are a few museums of note too. The best are the Musée d'Art Moderne et d'Art Contemporain, featuring artists contemporary artists such as Andy Warhol, and the Musée Matisse, home to one of the world's largest collections of his work.
---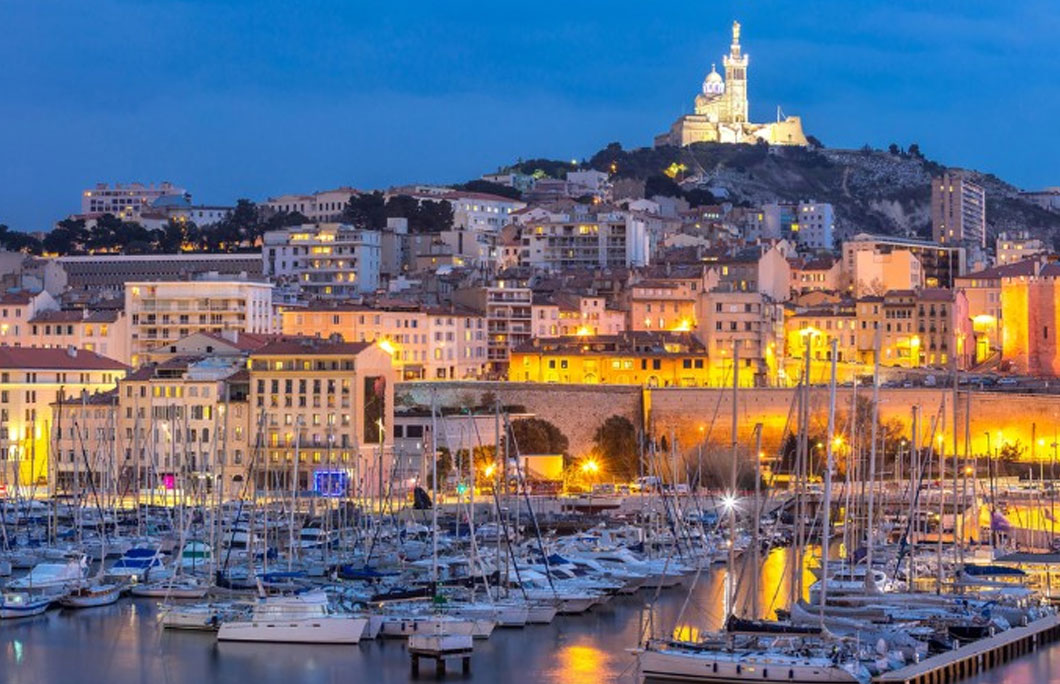 Marseille
The Vieux Port, Old Harbour, has been seriously spruced up in recent years but it's been the city's focal point for 2600 years. Today, you'll find small fishing boats bringing in the day's catch, a character-packed market, a Ferris wheel and waterfront restaurants.
Marseille's colourful Old Town is one of the prettiest neighbourhoods in the whole of France. Located on a hillside, it was first inhabited in 600 BC and is the oldest part of the city. It's packed with boutiques, pretty cafes and bars and galleries.
Marseille is home to two spectacular cathedrals. The Notre Dame de la Garde is one of Marseille's most iconic sights, located on the hillside on the south side of the city. The oft-Instagrammed Cathédrale de la Major overlooks the sea and provides the perfect backdrop for sunsets.
There's a brilliant selection of world-class museums, including the Muceum which explores Mediterranean history and La Vieille Charite, home to several esteemed museums including the Museum of Mediterranean Archaeology. For 20th-century art, there's the MAC, as well as under-the-radar museums like Cantini, home to works by Matisse and Picasso.
---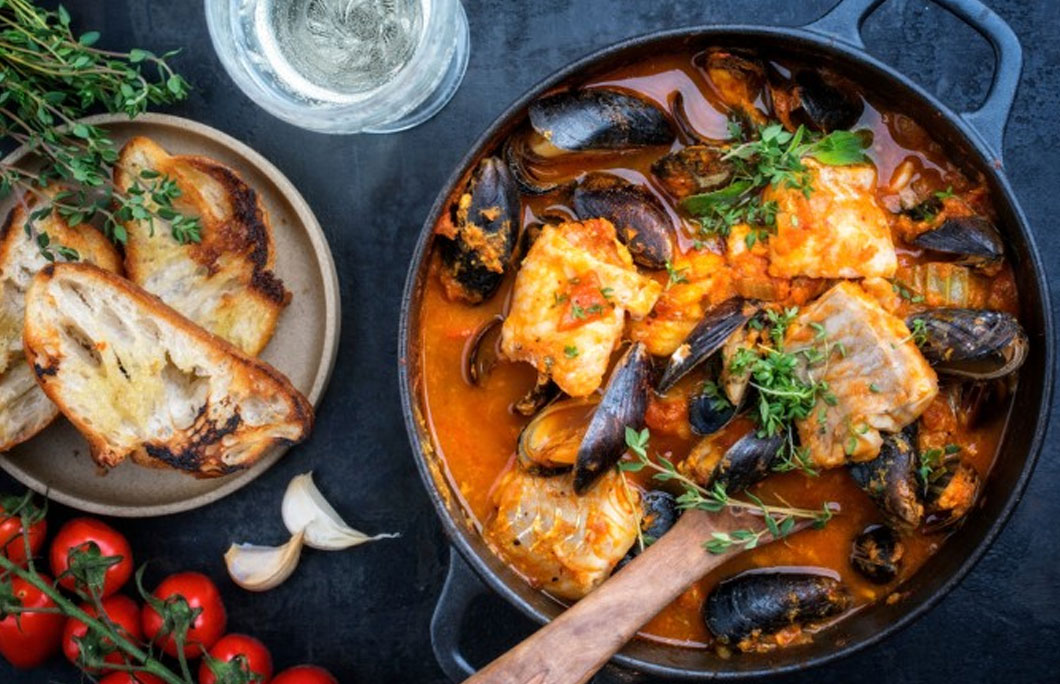 Take a look at any list of the top things to do in Nice and somewhere, usually near the top, you'll find 'eat'. Nice is a paradise for gastronomes, offering everything from brasseries to haute cuisine. There are Michelin star restaurants like Pure & V, as well as seafront bistros serving up fresh seafood, crisp rose wines and Salade Niçoise. For the region's finest booze, many produced on the hills behind the city, head to Cave de la Tour. It's the city's oldest wine bar, founded in 1947. Or, if beer is your tipple of choice, you'll love the Beer District. The relatively new bar features 16 microbrews on tap, as well as bottled beers from across the world.
Marseille's most famous dish is bouillabaisse and you'll find hundreds of different iterations of it up and down the city. Marseille is one of France's most diverse cities, with deep-rooted influences from Spain, Italy and North Africa. For Moroccan cuisine, Le Souk is a local favourite while Le Café Des Epices offers a fiery fusion of Mediterranean and Caribbean cuisine. You'll find plenty of lively seafood spots too as well as family-run bistros like Madame Jeanne. In the evening, tables spill out onto the pavement for sunset apéritifs.
---
---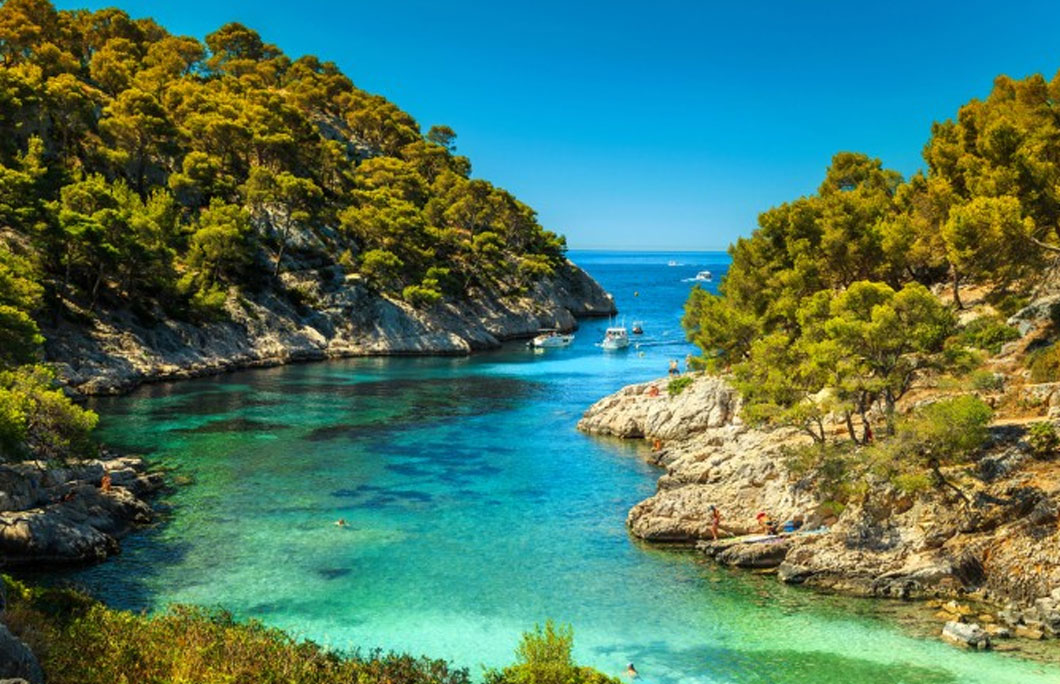 You can't get much closer than the beach below the Promenade des Anglais, which is in spitting distance of the old town. This beach is pebbly and public, but there are a dozen lesser-known beaches further along offering more scenic views too. Locals love La Réserve, a smaller public beach tucked away to the east of Nice town in the port area. For seclusion, there's Coco Beach, a small slither of rocks and pebbles. And then, for five-star amenities there are private beaches like Opéra Plage and Plage Beau Rivage
Like Nice, Marseille has a handful of beaches within the city walls. The Plage de Sable de La Lave, on the Côte Bleue, is a lovely sandy stretch within walking distance of the city. So lovely, in fact, that Cézanne used to paint here. For beach sports, head to Plages de Catalans. It's the best beach for volleyball, regularly hosting international competitions. It's worth keeping in mind that the Calanques, France's famous rocky inlets, are less than an hour's drive away too.
---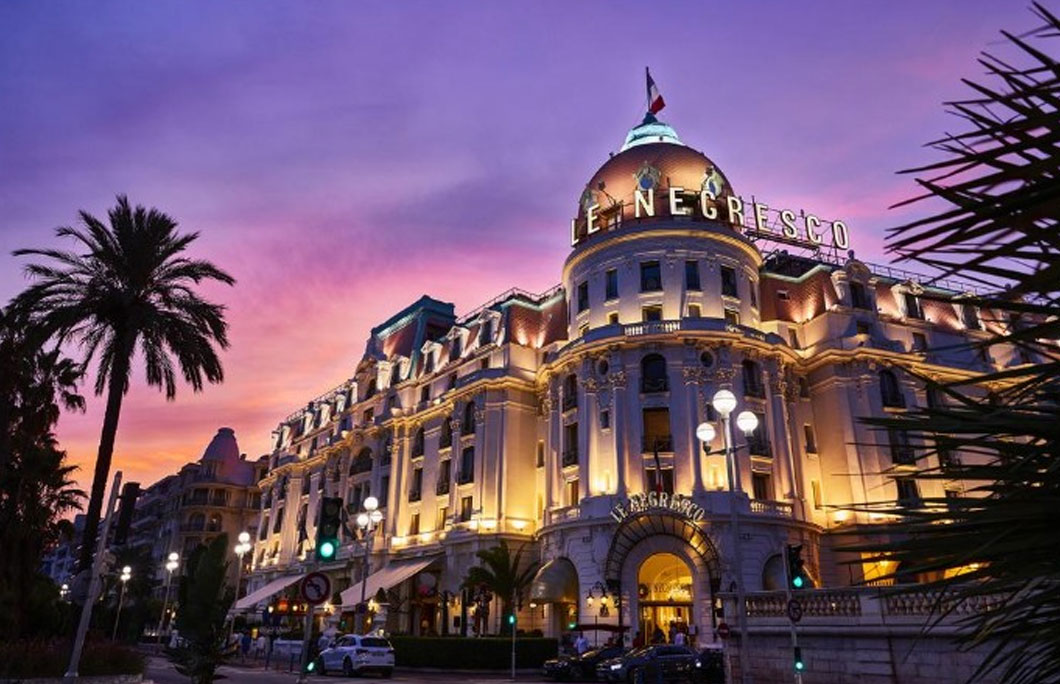 (Photo: Hotel Negresco)
Nice offers a wide variety of accommodation, from waterfront hotels to historic studios. The old town is full of romantic boutique hotels, Air BnBs and guesthouses, and provides a good base for exploring the main sightseeing destinations. If you're driving, there is a handful of good hotels to the north of the city, offering sparkling views, as well as better parking facilities. Down on the waterfront, you'll find large-scale hotels like the Hyatt Regency Nice Palais de la Mediterranee and the historic Hotel Negrosco.
There are 11 boroughs to choose from in Marseille, each with there own distinctive character. The Old Town, with its winding pedestrianised lanes, is a good place to stay if you're looking for a central base and you aren't travelling by car. If you're looking to stay in the heart of the busy, bustling city, head to the Old Port and the Canebière. And for an authentic slice of Marseille, head to the 16th district. Brimming with cafes, restaurants and workshops, it feels more like a provincial village. There's a range of accommodation options for a range of different budgets. As with most cities, you'll spend less the further away you get from the city centre.
---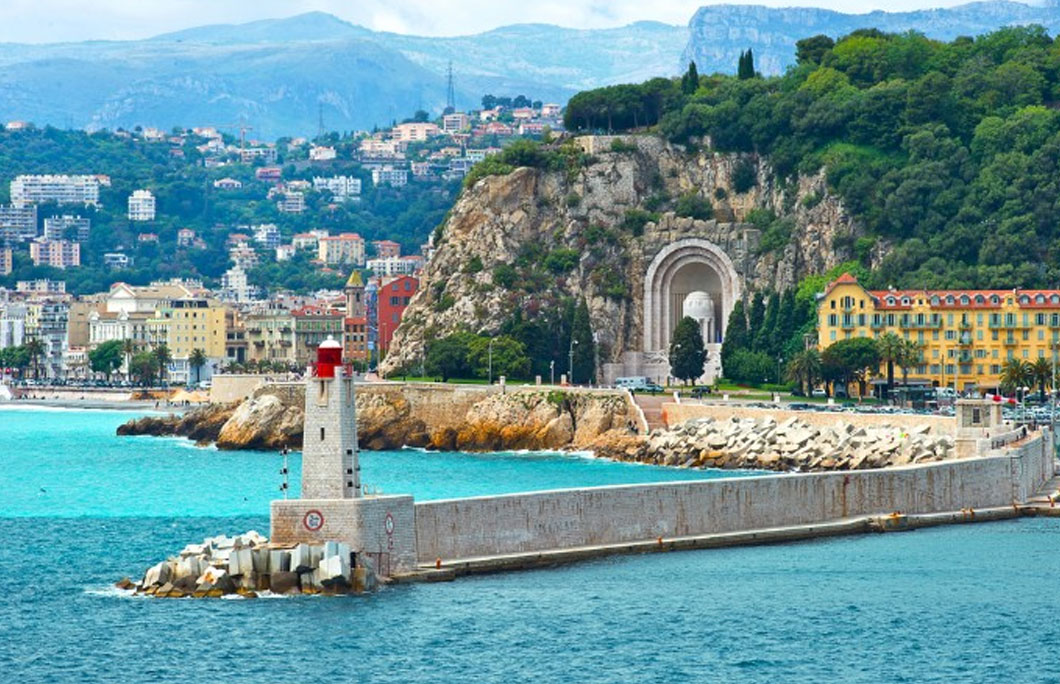 With just a two hour drive between them, there's little difference in climate between the two cities. If it's swimming and sunbathing you're after, summertime is best in both cities. While the heat and humidity can get a little overpowering, you're never too far from the sea to cool down. It's generally warm enough to swim in the sea from June to mid-October. If you're looking to visit when the Cote d'Azur is looking its prettiest, consider a trip in spring. February is also a popular time to visit, when the mimosa is in blossom.
---
---

---