The 50 Best Burgers In Europe 2021
Craving a juicy, delicious burger? You certainly will be after reading this, that's for sure. From tiny burger bars to hugely popular burger restaurants with a cult following, our pick of the best burgers in Europe for 2021 make for plenty of must-eats.
We've been checking out suggestions from our audience on their favourite burgers year-round, as well as contributions from the Big 7 Travel editorial team. 2020's best burgers in Europe saw the No.1 spot go to a burger bar in Prague, but just like the ever-changing hospitality industry itself, this year's list features some new and creative burgers.
So, read on to see which droolworthy burger takes numero uno in 2021…
The Best Burgers in Europe 2021, How do these rankings work?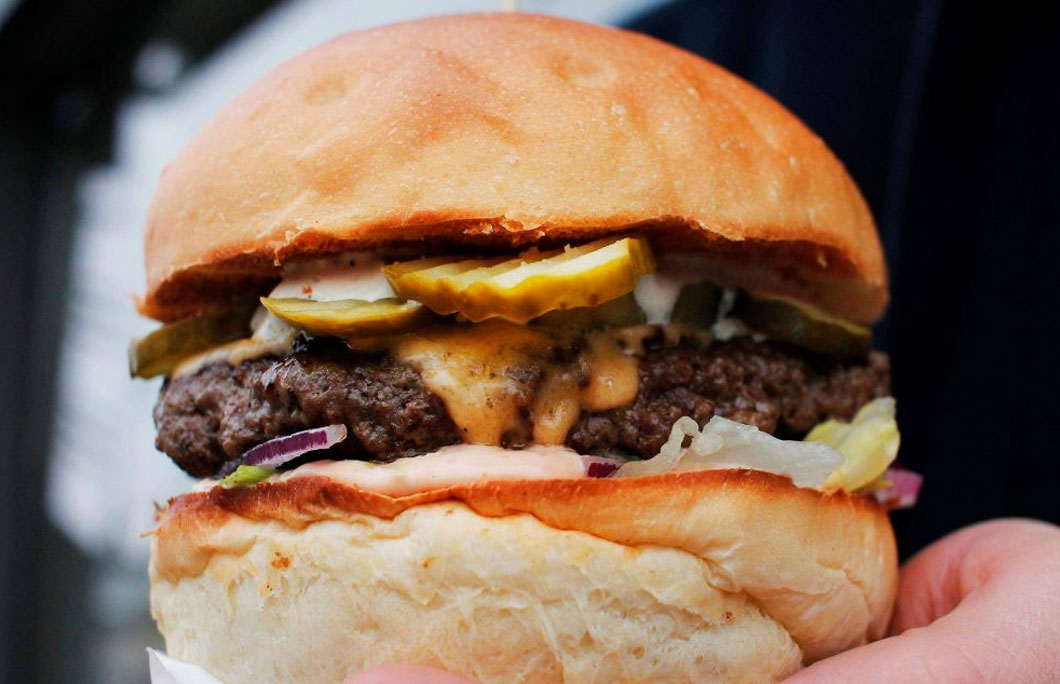 50th. Burger Stacja – Gdansk, Poland
These burgers are almost too beautiful to eat – tender, juicy beef with oozing cheese in a pillowy soft and buttery bun. What more could you possibly ask for? They come stacked high and full of the good stuff you'd find in most burgers. The burgers here are generally thicker than normal beef patties so know that before ordering a double patty – it's a beast.
---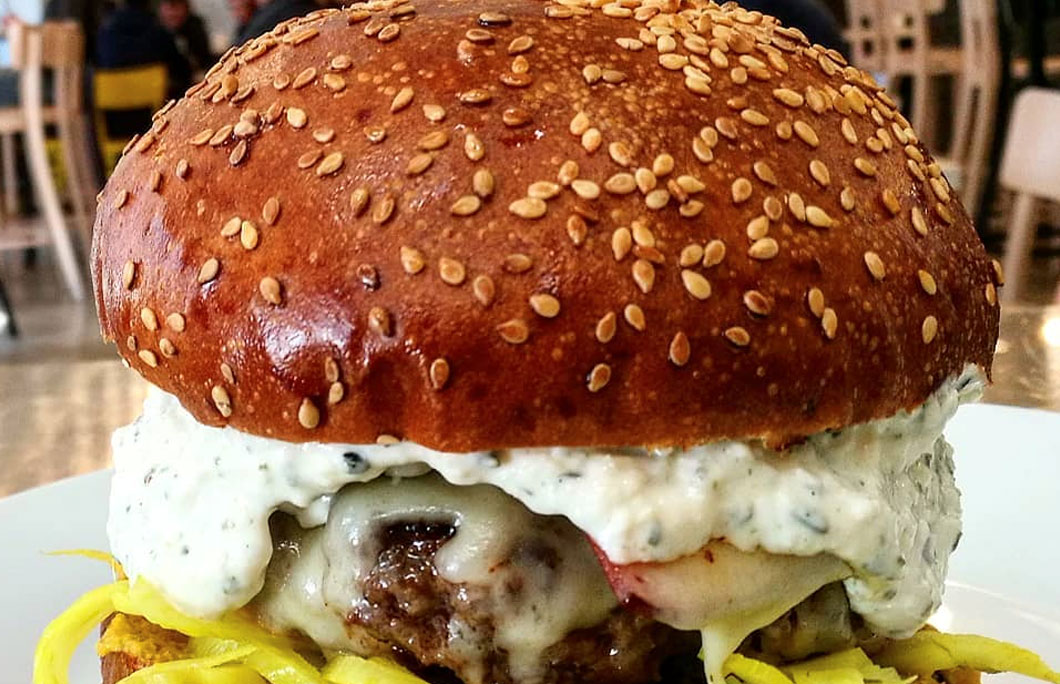 49th. Roxor – Bratislava, Slovakia
So much thought goes into creating each one of these unique masterpieces that when it comes to the table you don't know if you should admire and photograph it, or just stuff it straight into your mouth. We'll opt for the latter…
---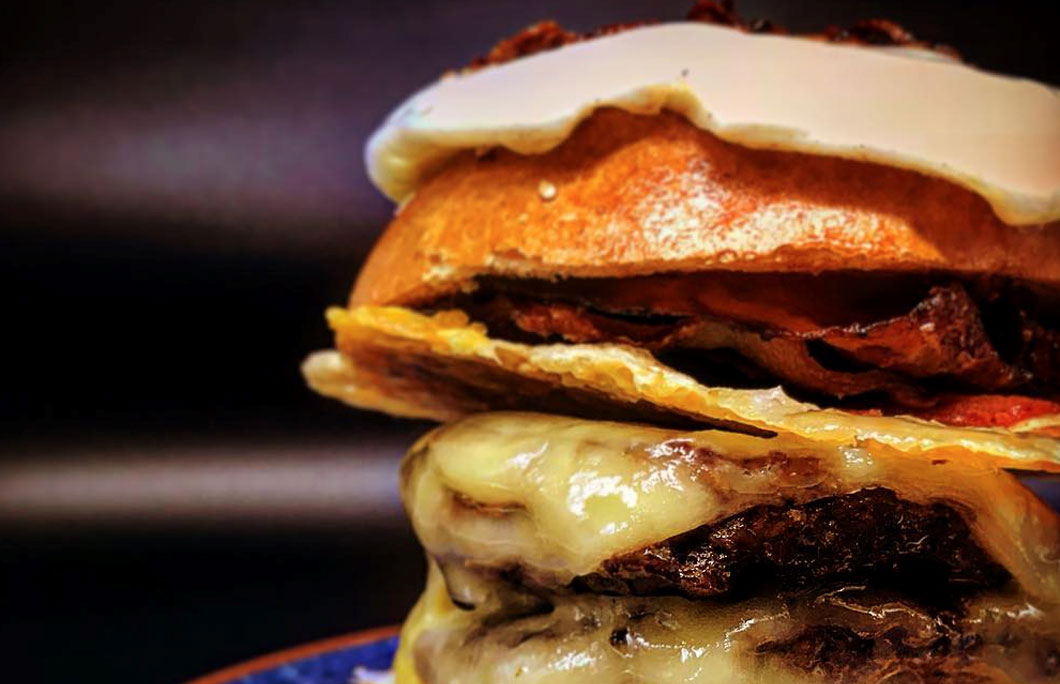 48th. Snooze – Luxembourg
These burgers are so big that you may have to go the knife and fork route, but the truly brave will try to tackle these burgers in one go. A great sports bar with plenty of cold beer on tap to wash it all down with.
---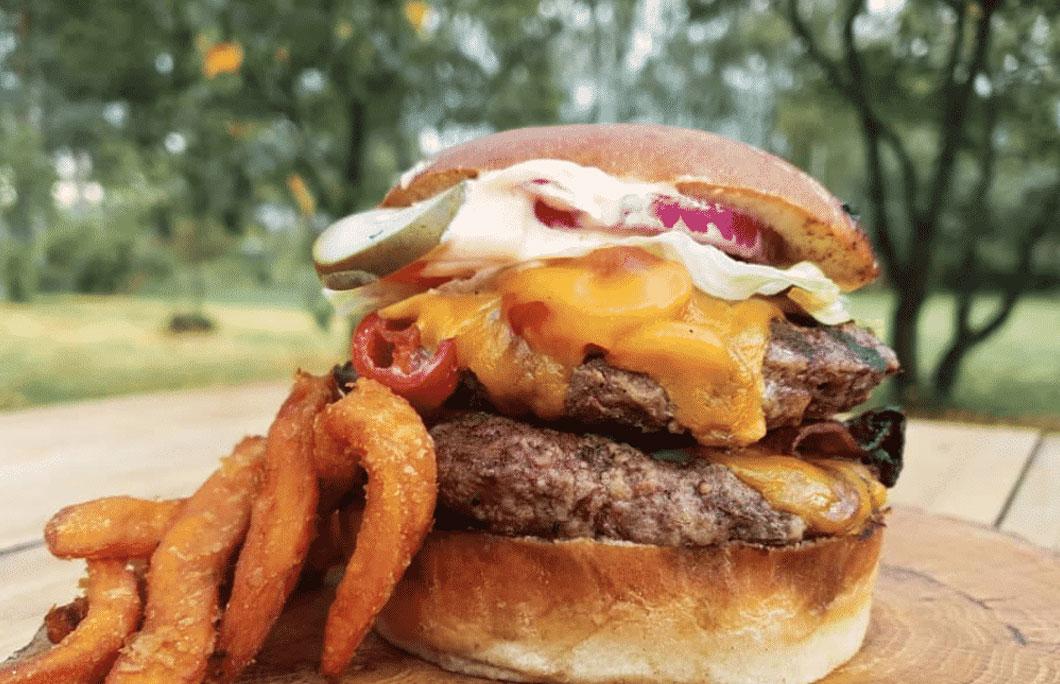 47th. Street Burgers – Riga, Latvia
Street Burgers do huge tasty burgers served with a big selection of craft beers. Their menu is super extensive with their own suggestions of topping combos, or you can create your own masterpiece with chicken, beef and veggie patties. Toppings include apple lingonberry jam, Alpine cheese or mushroom-garlic sauce.
---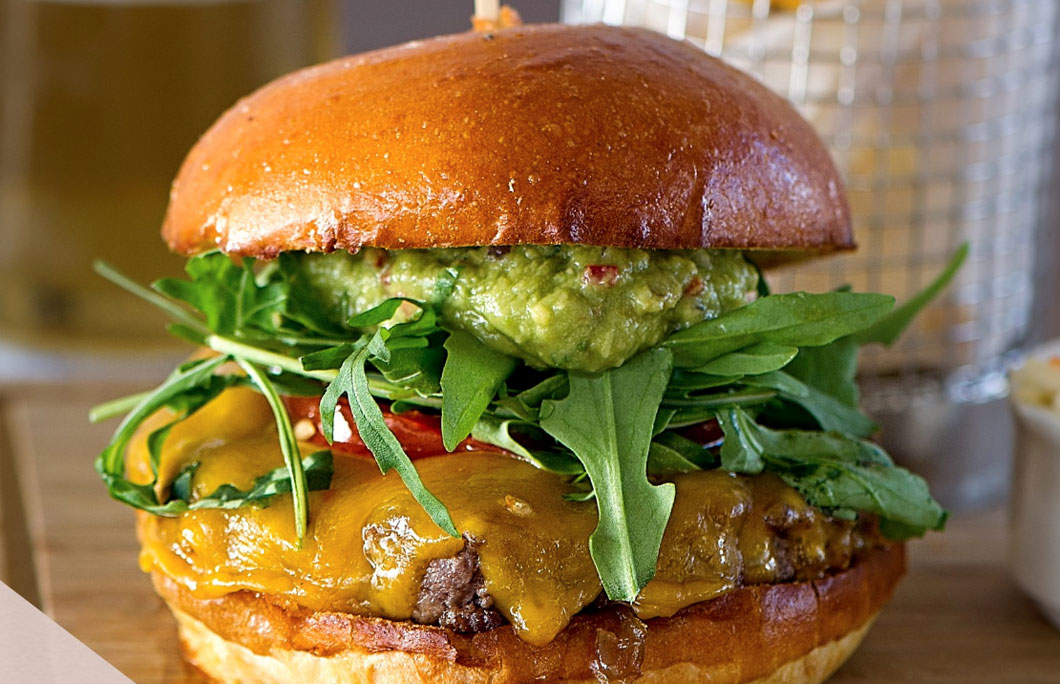 46th. Roof Burger Bar – Ayia Napa, Cyprus
This is probably (actually, definitely) the burger spot with the nicest view on the entire list. You'll be sitting in this party capital eating their delicious selection of burgers with the sun on your back. One bite and you'll realise why this is one of the best burgers in Europe.
---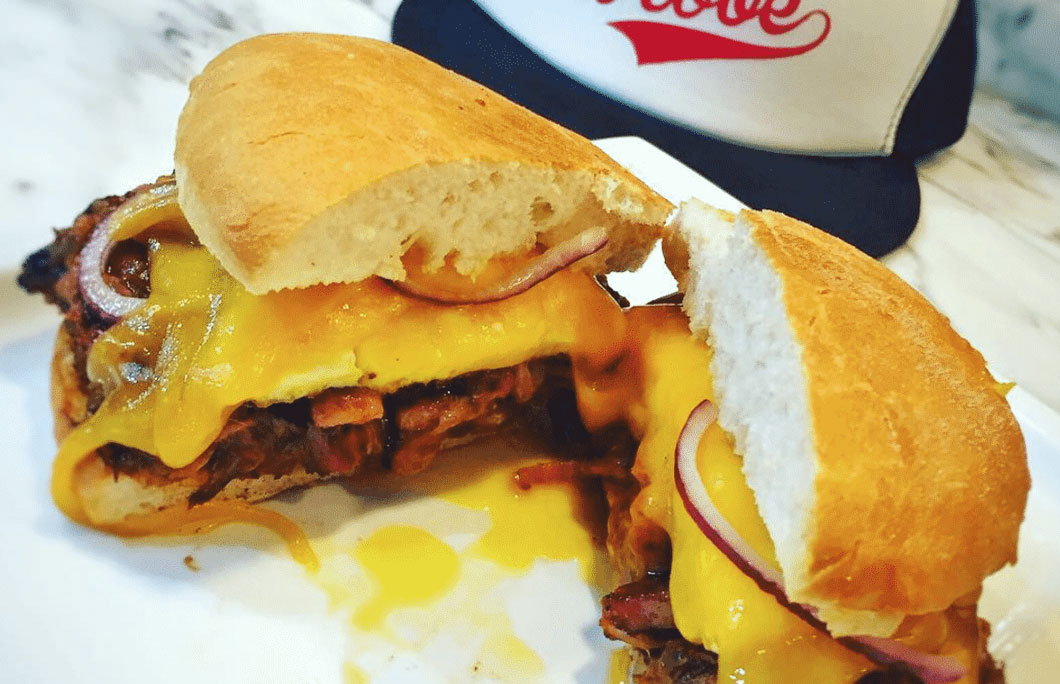 45th. Bone Robe – Venice, Italy
Bone Robe is a small-but-mighty American street food spot that serves up juicy Angus beef burgers that are dripping with flavour and jus. They come on freshly baked artisan buns and toppings such as shredded pork shoulder with spicy barbecue, bacon, egg, grilled onion and cheddar cheese.
---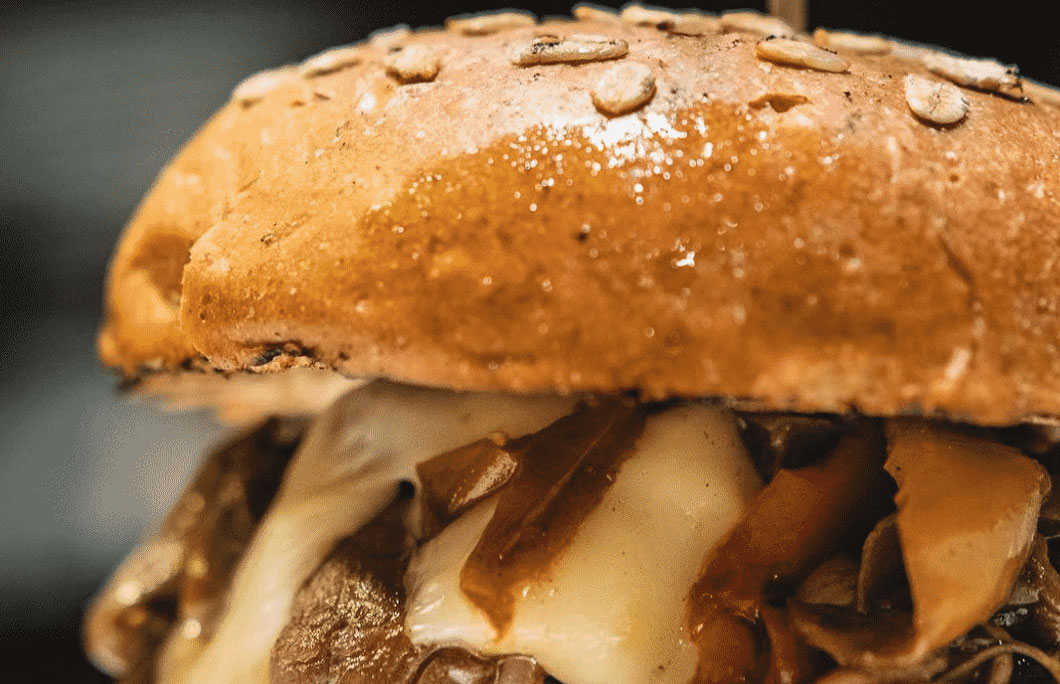 44th. Juicy Grill Athens – Athens, Greece
One of Athens' most popular burger joints among locals is Juicy Grill Athens. Its popularity means you'll most likely have to wait in line, which sometimes can last up to an hour. Sounds crazy, but these burgers are seriously good.
It will be worth it if you come with a big appetite as their burgers are some of the biggest in Athens.
---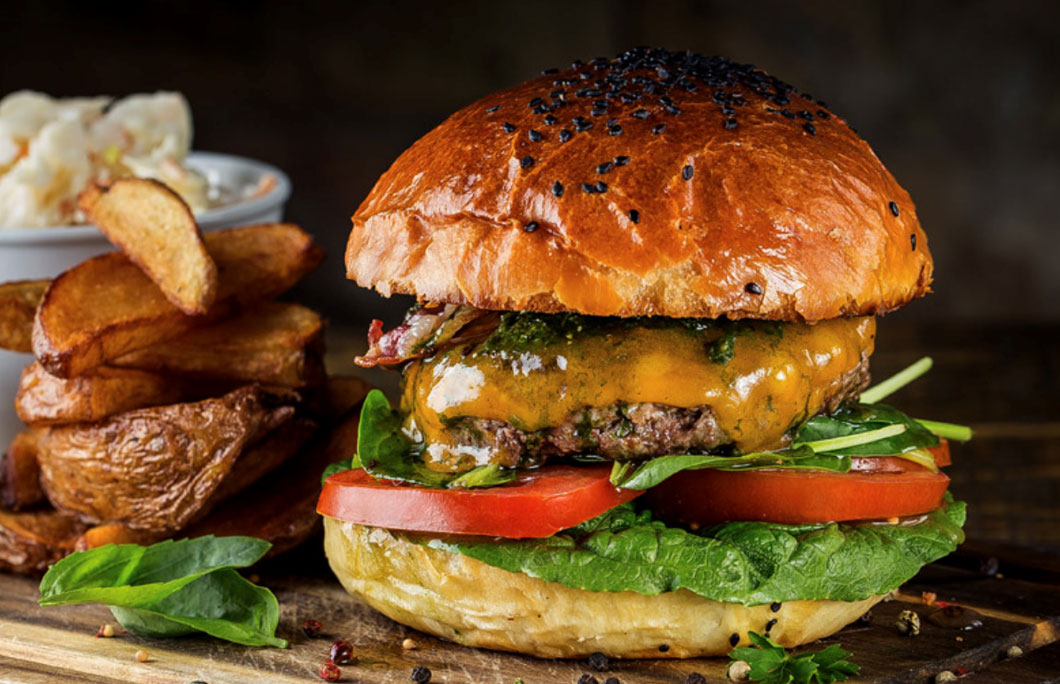 43rd. Tuning Burger – Budapest, Hungary
A group of guys who are super passionate burgers. They do offer a superb steak burger but the way to go here is with the classic beef with cheese and bacon. It comes served on wooden boards and a serious meal if you can finish it all. Plus, with a huge band of loyal customers they never shirk on quality.
---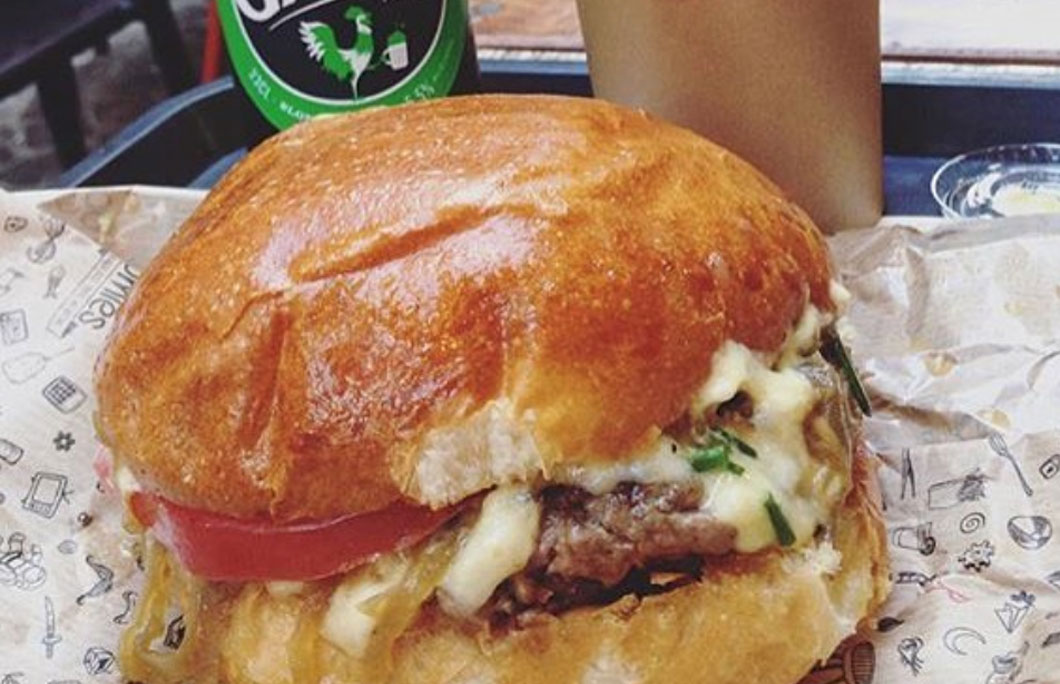 42nd. Roomies – Paris, France
Roomies does big, BIG burgers, so if you don't control them they'll be all over you – in a good way. Their burger is huge, meaty and bursting full of delicious toppings and sauces. They serve them medium rare in true French-style with really super frites and a good choice of craft beers.
---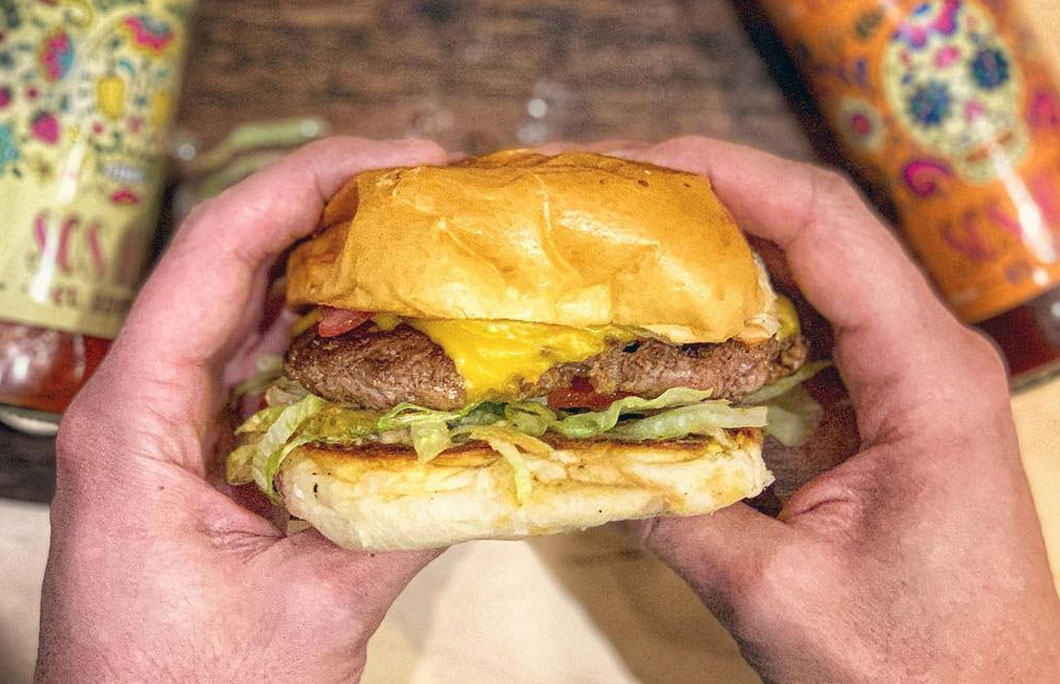 41st. Burger Van Bistro- Bucharest, Romania
Burger Van Bistro have the confidence to keep things simple with small patties, really good quality buns and a minimum of toppings, combined to create a simple masterpiece. Everything from the presentation to the flavour right through to the service is absolutely world-class.
---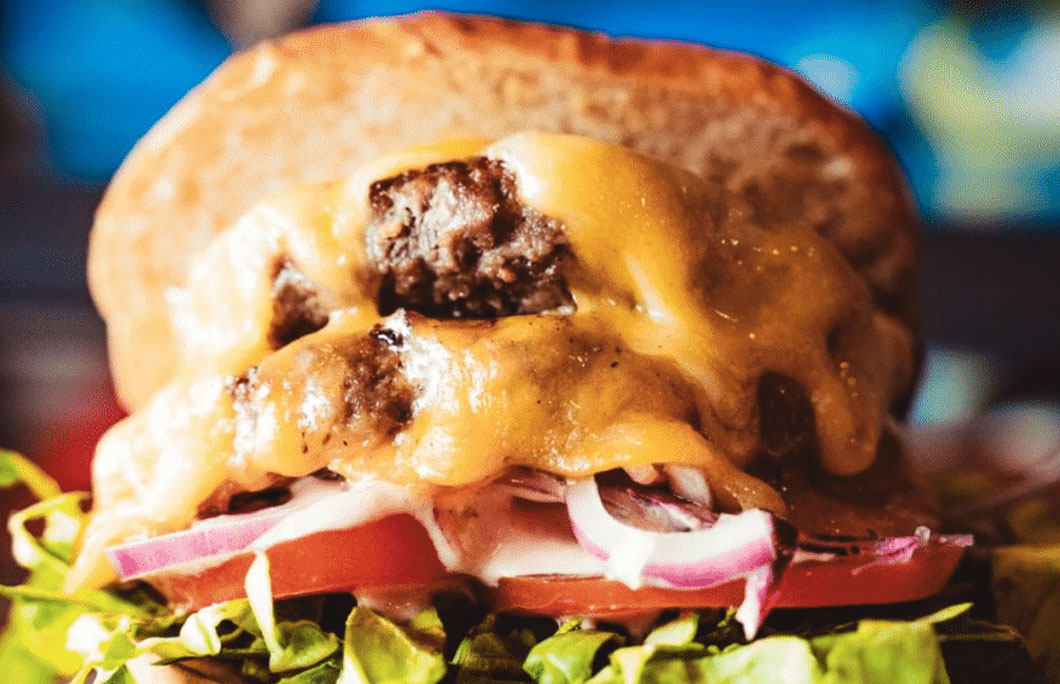 40th. Burger's Bar – Vienna, Austria
This tempting spot is a popular burger and street food bar where the food lives up to its reputation (which, BTW, is excellent). Brilliantly inventive burgers including some with mac and cheese or pulled pork. Stick to the classic double bacon cheeseburger and you won't regret it.
---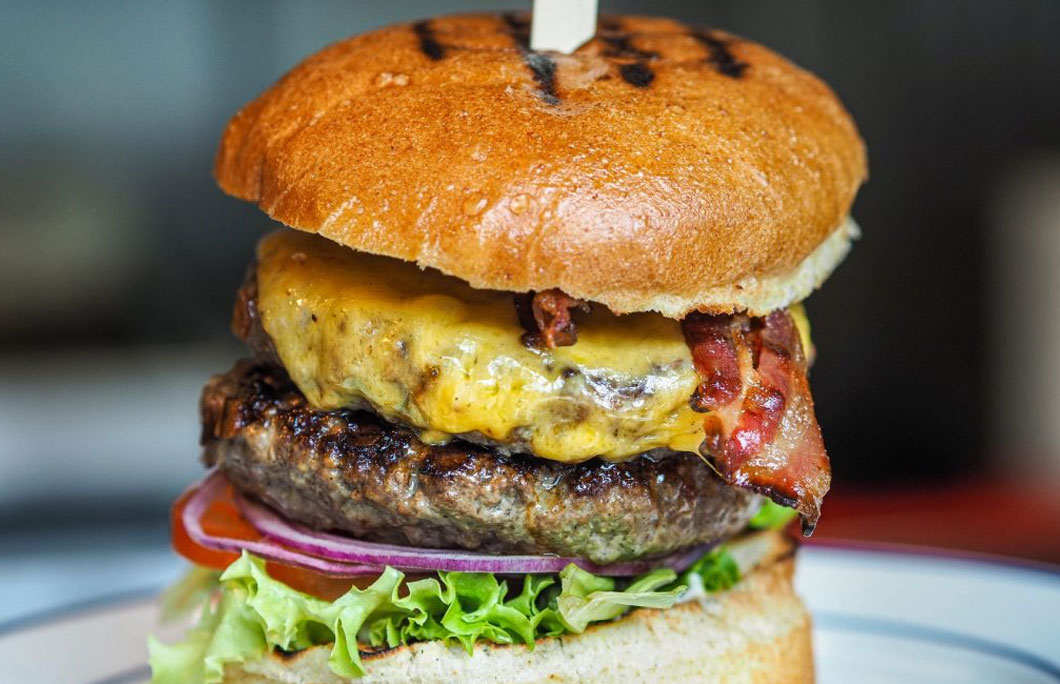 39th. Døgnvill Burger – Stavanger, Norway
The menu here features everything from a classic cheddar & bacon burger to original flavours, such as blue mustard cheese or a confit pork rib topping. The beef for the burgers is super high quality from Stavanger and a local baker delivers fresh buns every day. One of the best burgers in Norway? No doubt, if not the best.
---
38th. Hamburg – Rotterdam, Netherlands
Their huge main focus here is on the raw ingredients. That means 100% fresh and antibiotic-free beef which is formed fresh daily on the premises. Even their sauces, toppings and condiments are made fresh wherever possible.
---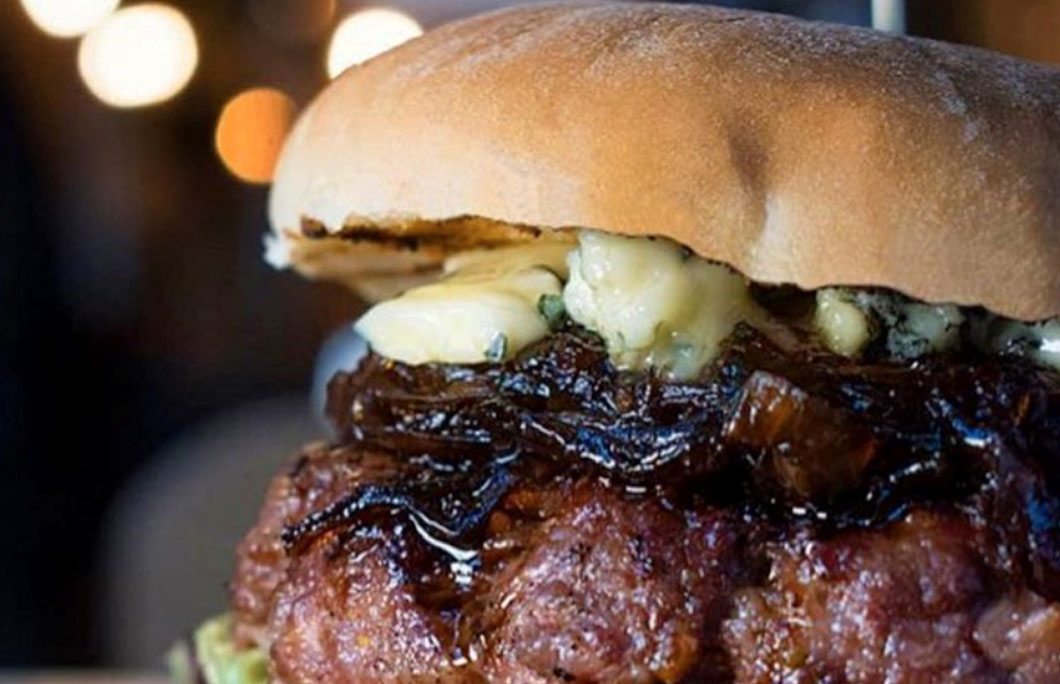 37th. Bar Centro – Burgers & Craft Beer – Barcelona, Spain
If you mix insanely good burgers with top quality craft beer and do it in a city that's as much fun as Barcelona is, then you're onto a home run. That's exactly what you'll find here. Great fun with even greater burgers. From the freshest brioche buns to brining their own pickles, every ounce of this burger is pure quality.
---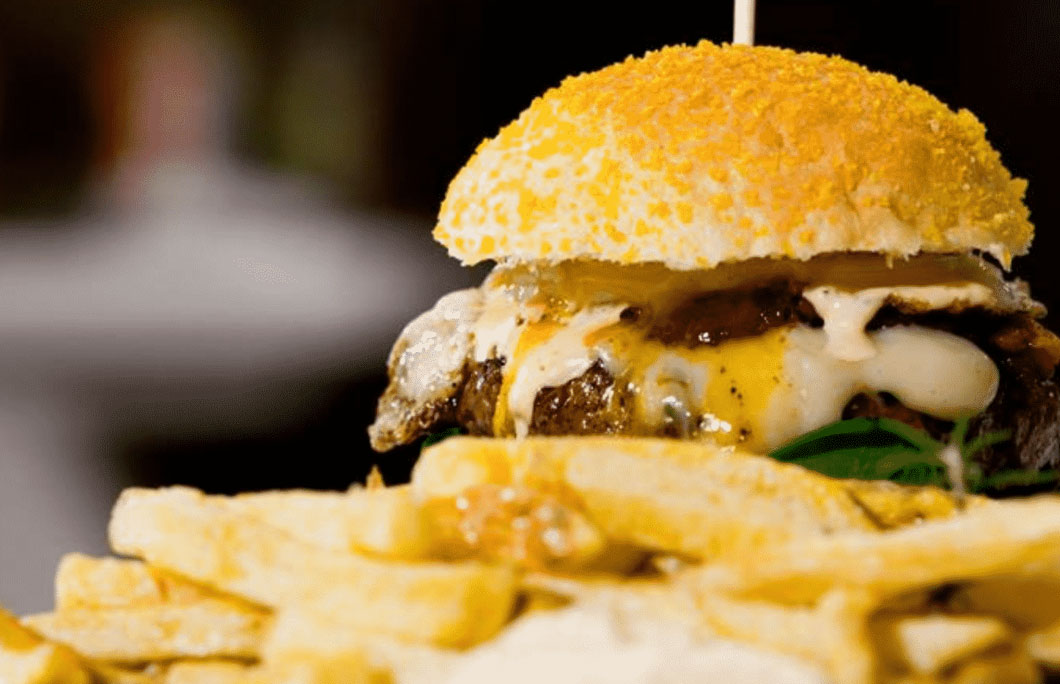 36th. Real Hamburgueria – Porto, Portugal
To say their portions are huge would be an understatement. Your biggest challenge here will be figuring out how to tackle the burger (without cutlery!) and finishing it all.
Super fresh meat with the tastiest toppings, all rounded off with their super crunchy homemade fries. Buns are pillowy and fresh and the meat is juicy.
---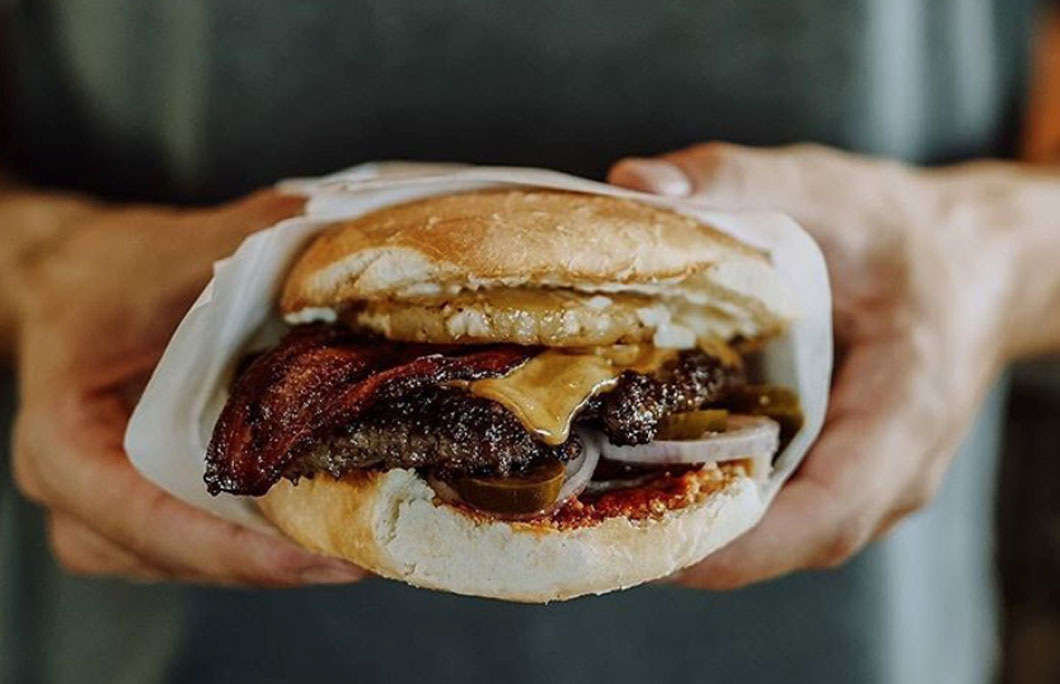 35th. Taste Burger – Warsaw, Poland
They focus on cooking the burgers fresh here with amazing ingredients (everybody talks about the bacon) and the end result is an understated, elegant and delicious burger. Their burgers have no frills to them; just a good ol' burger that is made to juicy perfection.
---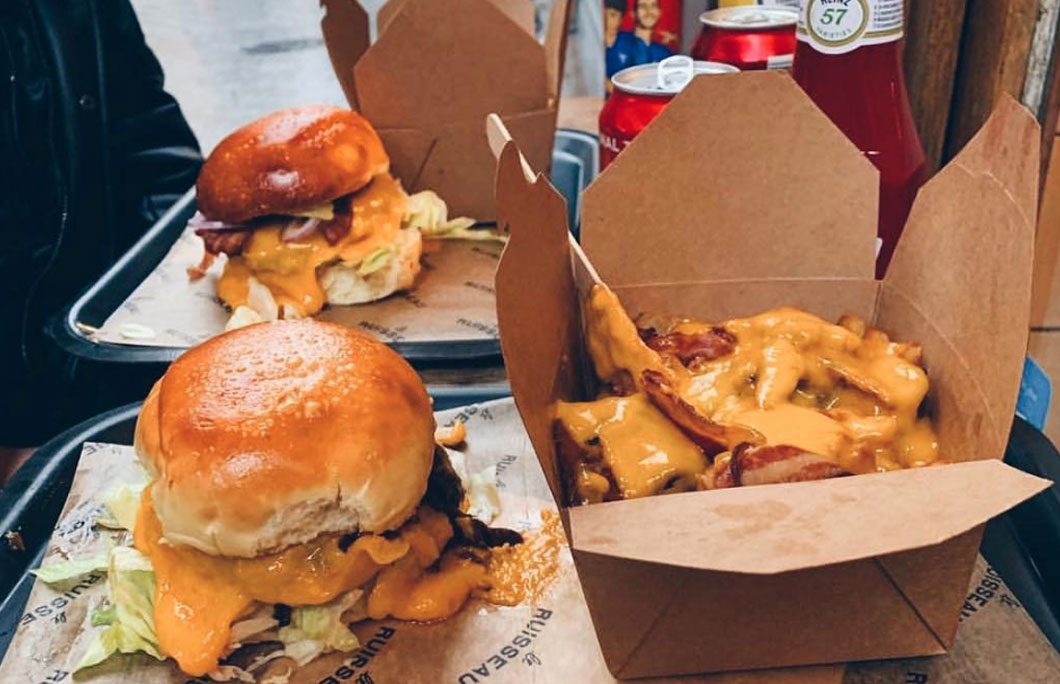 34th. Le Ruisseau – Paris, France
You'd expect the culinary capital of of the world to nail the humble burger and they certainly do in this spot. Choose from classic toppings or satisfying BBQ burger with oozing cheese fondue on top. Order it with the cheese fries on the side and you will be in heaven. The perfect combination in our eyes.
---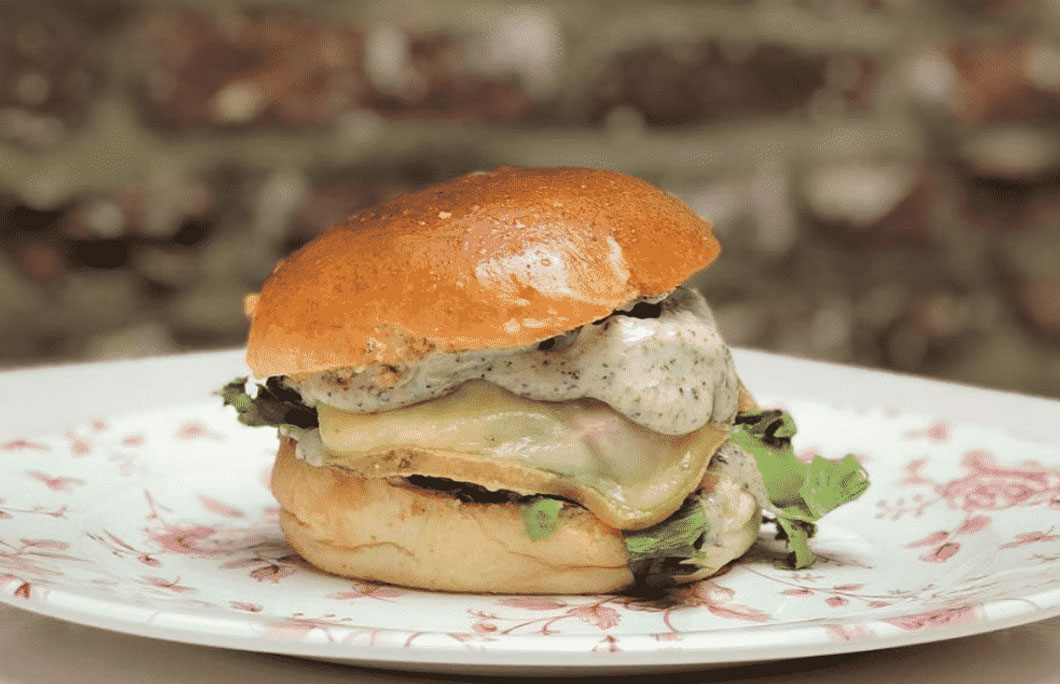 33rd. Tasty Bar & Burger – Namur, Belgium
For one of – if not the best -burgers in Belgium, you need to make a pitstop in Namur for Tasty Bar & Burger's outstanding creations. They're all about championing local producers and the sheer quality really shines through in their burgers. Top options include homemade truffle sauce and St-Lambert cheese.
---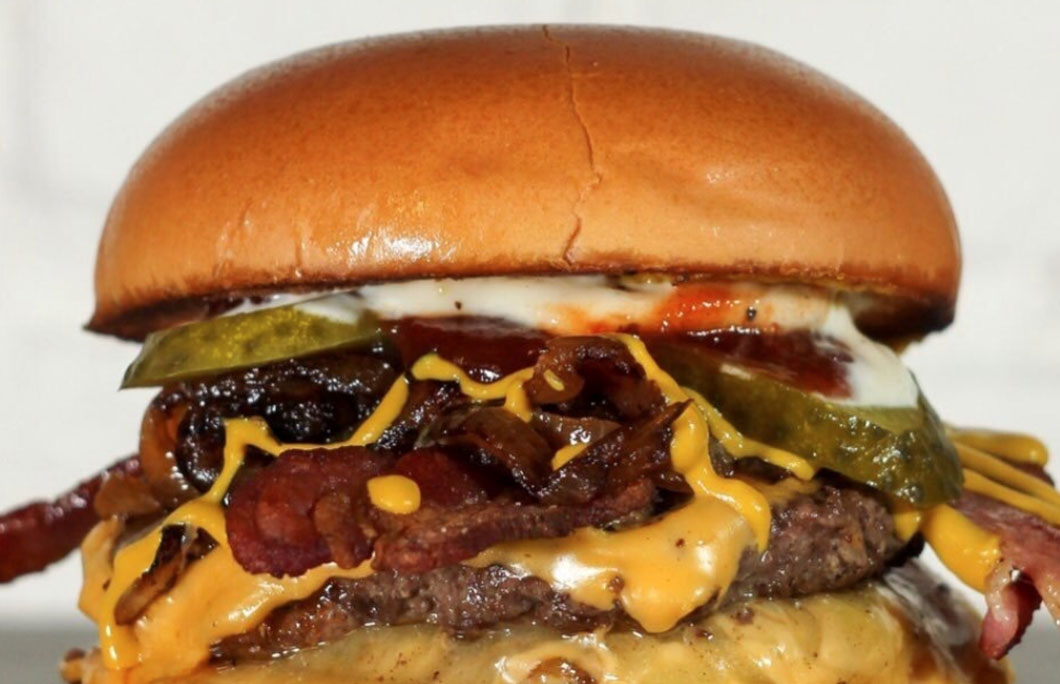 32nd. Almost Famous – Liverpool, England
Almost Famous have locations around the north of England and their burgers are so pretty and droolworthy that they take over Instagram feeds like nothing else. They also happen to taste outrageous. Their 'This Is Liverpool' burger comes piled high with salt n pepper chicken n chips, chip shop curry sauce and peppered mayo.
---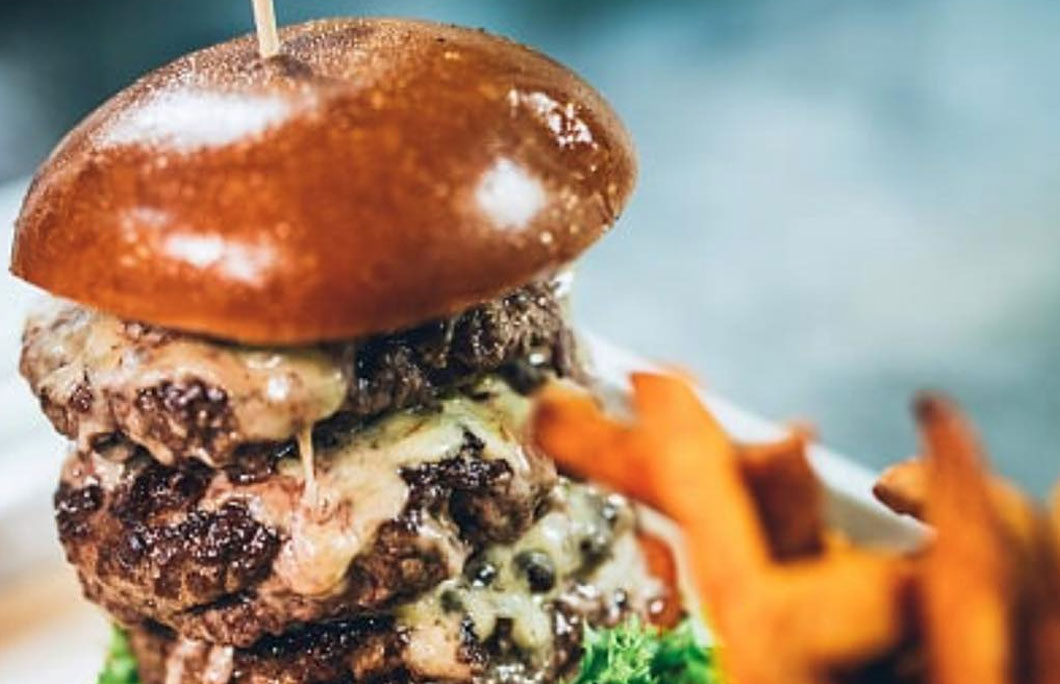 31st. 2112 – Gothenburg, Sweden
2112 do have smaller burgers on the menu, but their special pick weighs in at 666 grams and rightly so – you'll feel like the devil indeed if you manage to finish it in full. Other sinfully good toppings include white truffle mayonnaise, 26 months matured "Präst" cheese or crispy pork belly. *drools*
---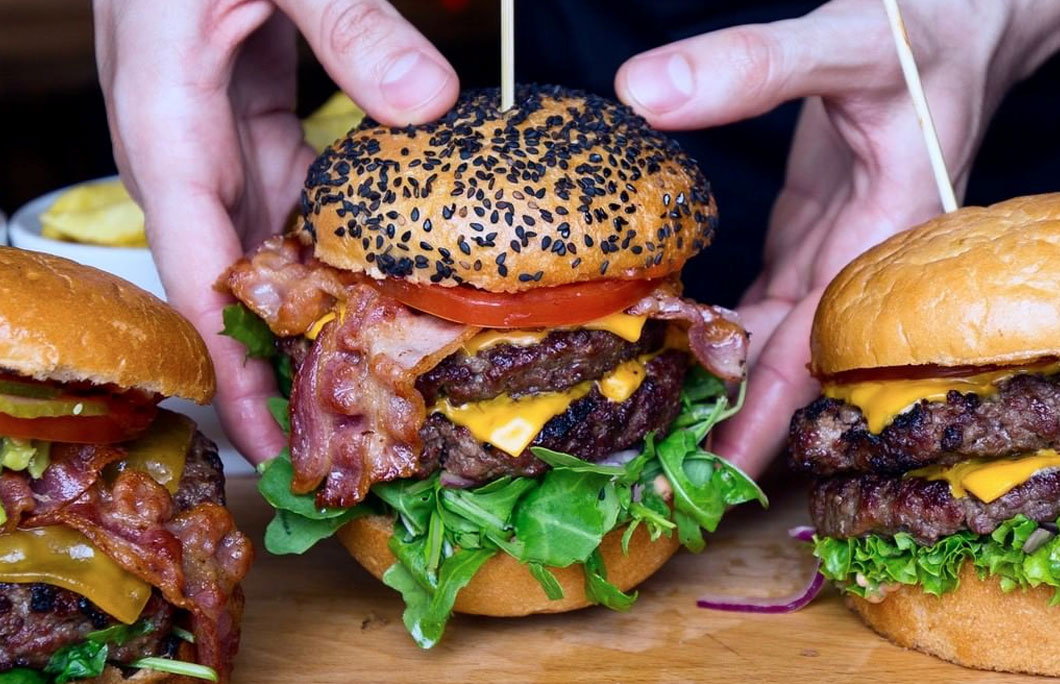 30th. Ruff's Burger – Munich, Germany
Ruff's is huge on portion size and one for those who love struggling – and succeeding – to get the whole burger into their mouth. Their focus on quality ingredients leaves the burger tasting spellbinding. The end result? It is absolutely mouthwatering and well deserving to be among the best burgers in Europe.
---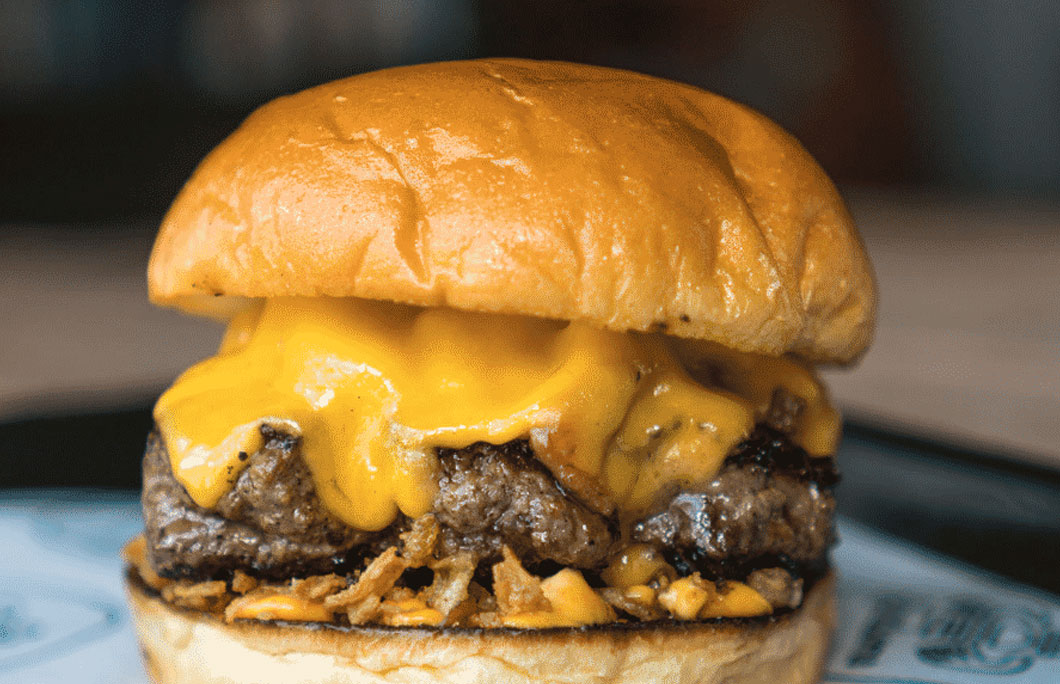 29th. Handsome Burger – Galway, Ireland
This was a deserving newcomer on our list of the best burgers in Europe for 2020 and is a little star in the west of Ireland. Handsome Burger makes great use of prime, Irish beef, with toppings such as tobacco onions, chorizo and their signature sauce bringing it to the next level.
---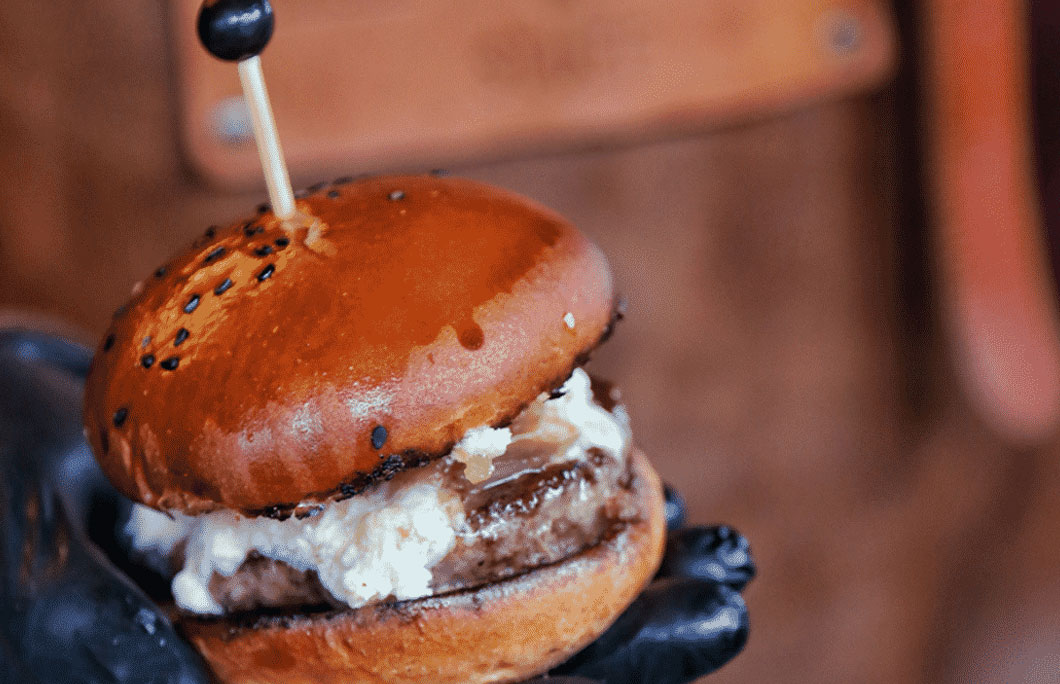 28th. Mason Burgers & Stuff – Pula, Croatia
Think you've had gourmet burgers before? Think again, 'cos few places can compare to Mason Burgers & Stuff, an award-winning Croatian burger bar. Flavoursome, smoked beef patties come in doughy buns with toppings such as apricot and caramel onion jam and local ingredients, with a focus on Istrian cheese.
---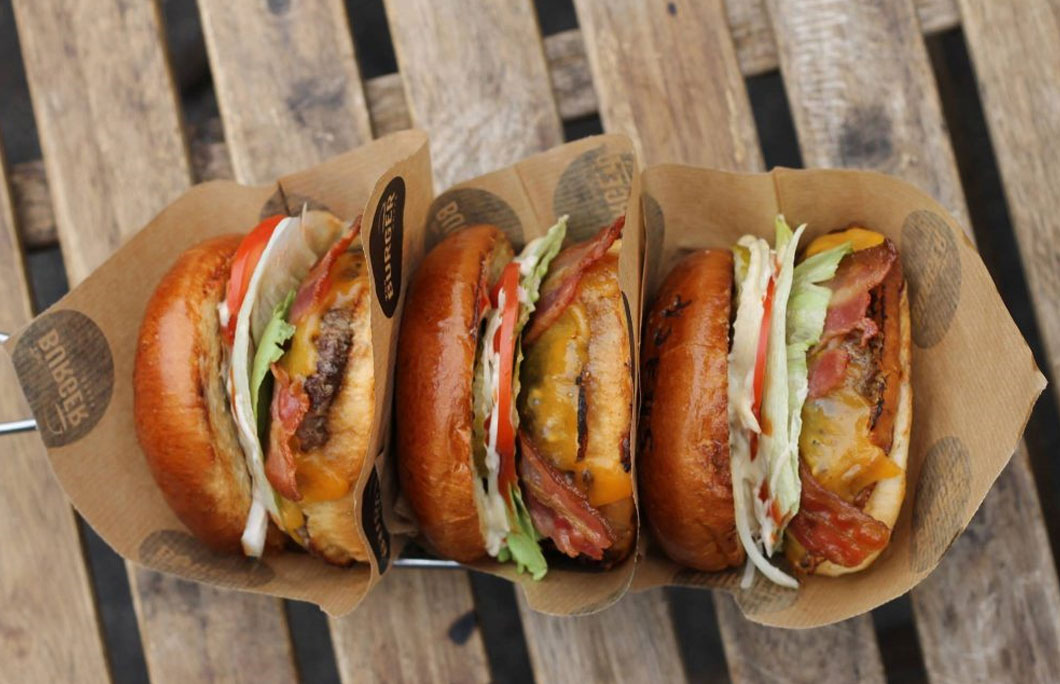 27th. The Burger Shack – Aarhus, Denmark
The Burger Shack offers a unique taste experience with their tasty and award-winning burgers, parmesan and thyme french fries and their deep-fried chicken. But it's all about those burgers in our mind – they're made from scratch with fresh ingredients, Danish free-range cattle and homebaked buns. Simply delicious.
---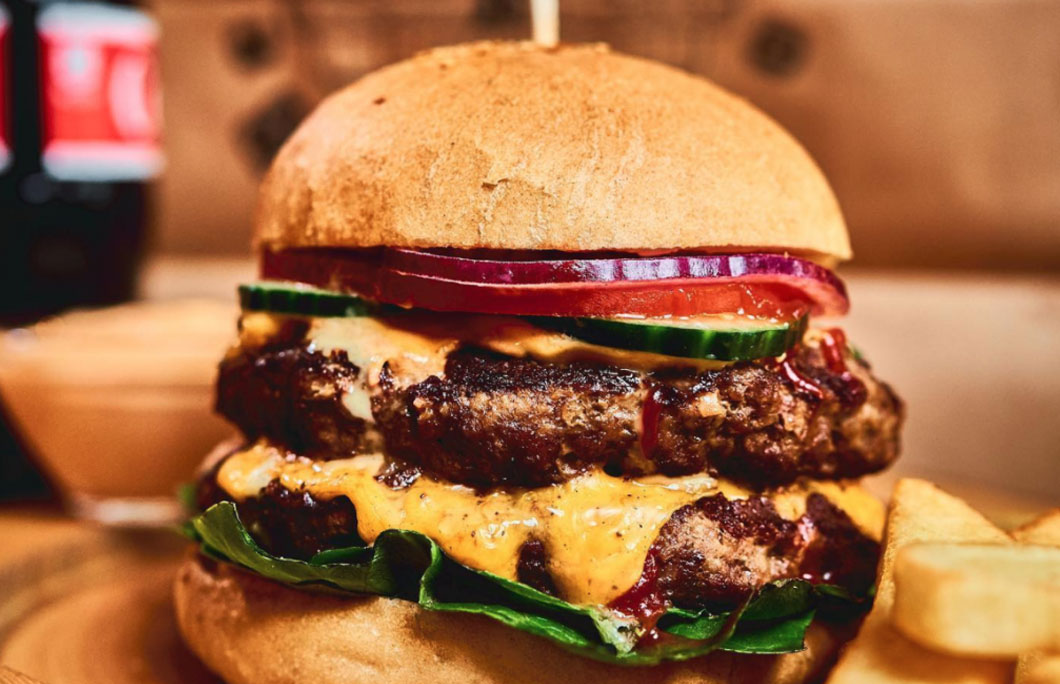 26th. Triple B – Beef Burger Brothers – Stuttgart, Germany
Beef Burger Brothers are masters of big proper portions of beef which is ground fresh at all times. As well as the burgers themselves being big, they come with an enormous side of fries so save this one up until you are super hungry. A casual style burger joint with a friendly atmosphere.
---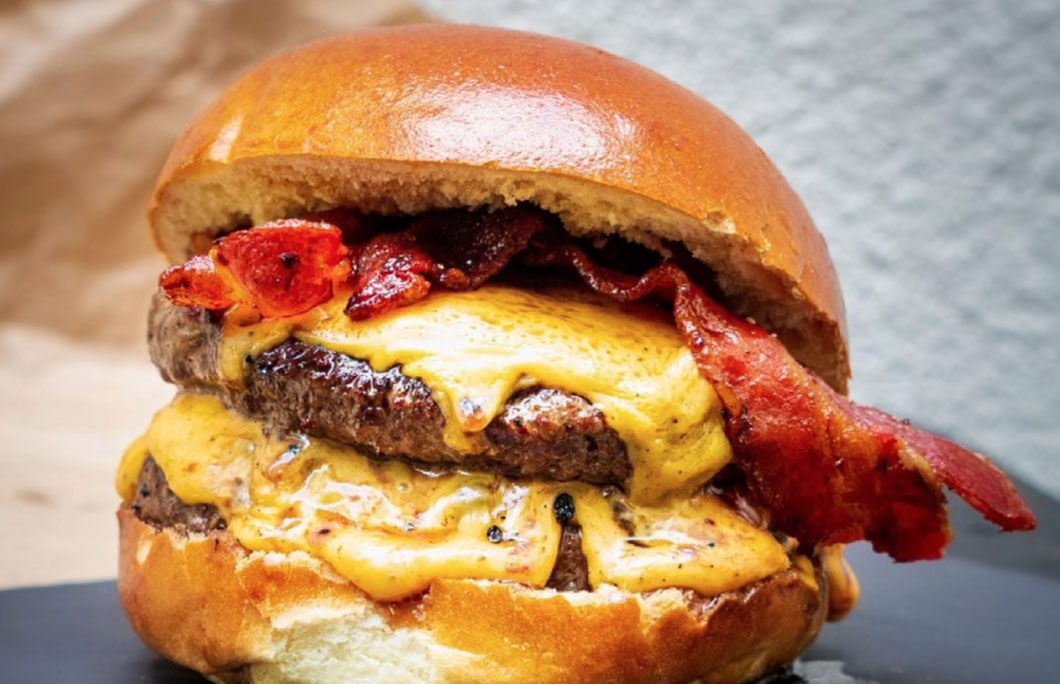 25th. Dulf's Burger – Hamburg, Germany
The sort of place you'll want to bring a huge appetite to. Their burgers (which come with your choice of sesame, ciabatta or brioche bun) are absolutely massive and packed full of delicious toppings. Think: bacon-fried onions, mac and cheese or goat cheese with cranberries. Popular with tourists and locals alike, and we can see why.
---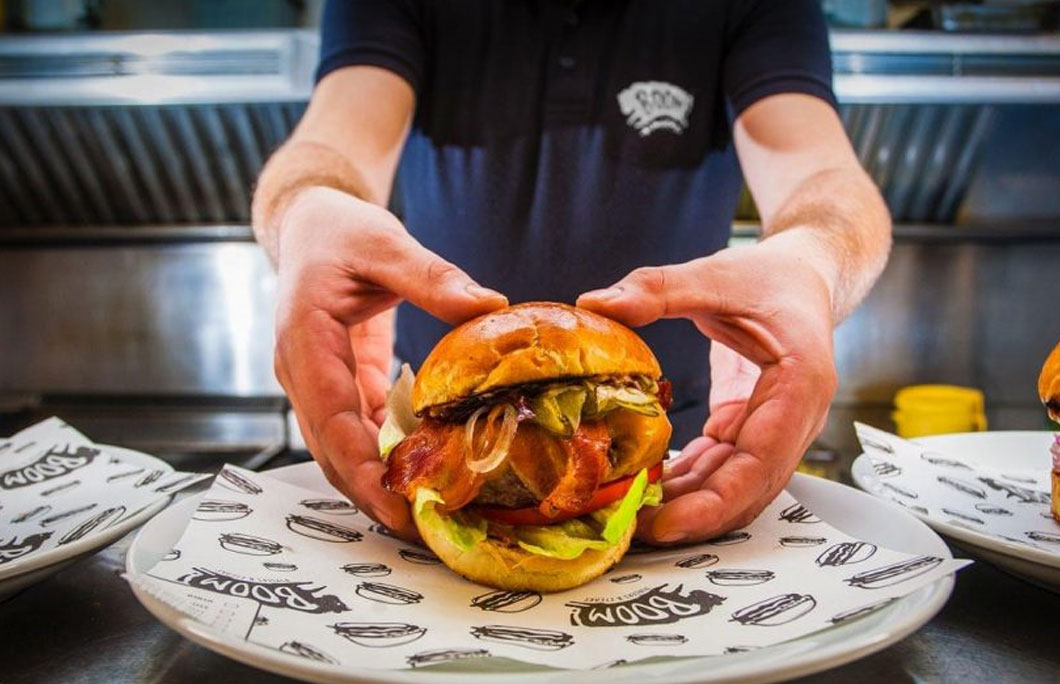 24th. Boom! Burgers – Sofia, Bulgaria
These burger connoisseurs make gourmet burgers with Irish beef, juicy steaks, hand-cut fries and ice cream shakes. Messy, meaty and perfectly juicy, these are hands down the best burgers in Bulgaria. The passion in the core ingredients shines through to an end product that is simply divine.
---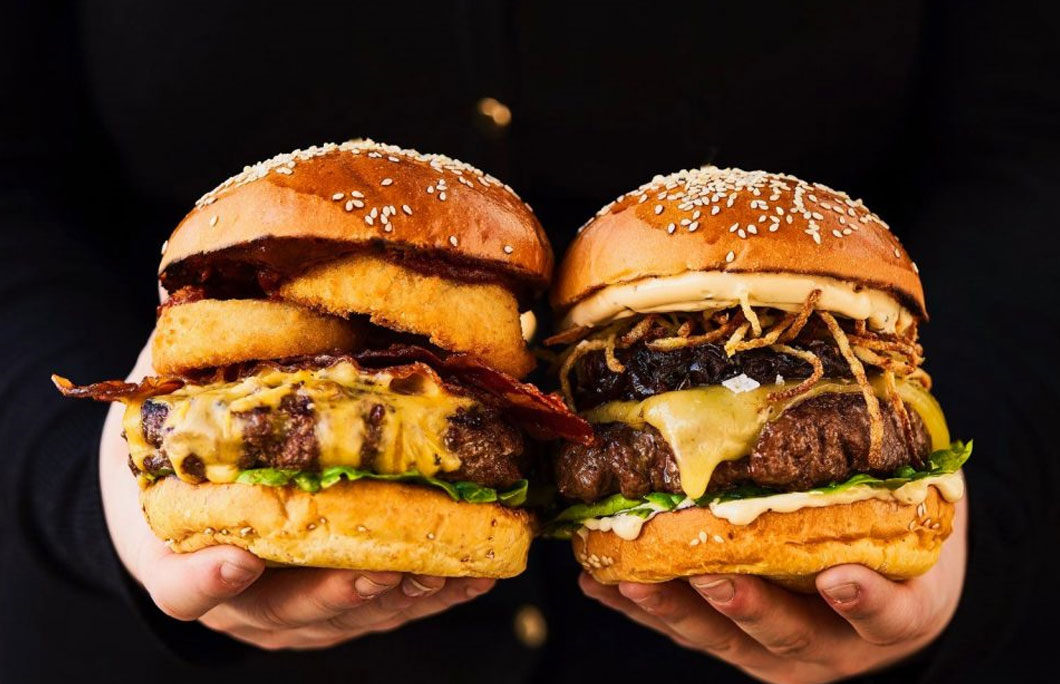 23rd. Burger Anarchy – Odense, Denmark
In this innovative burger joint, there are no rules – expect unusual ingredients that will blow your mind. There's wild boar meat with spices, palm of heart, and Applewood cheddar. But for a burger you'll need to really tackle, order the Burgernator: it's a huge 720g of beef with bacon, smoked cheddar and all the trimmings.
---
22nd. Bacoa Burger – Barcelona, Spain
What started off as a tiny "hamburguesería" in 2010 has expanded into one of the city's best burger outlets, with locations across Spain. They do big, juicy and utterly mouthwatering burgers, and you can choose from beef, lamb, chicken, veg or more.
---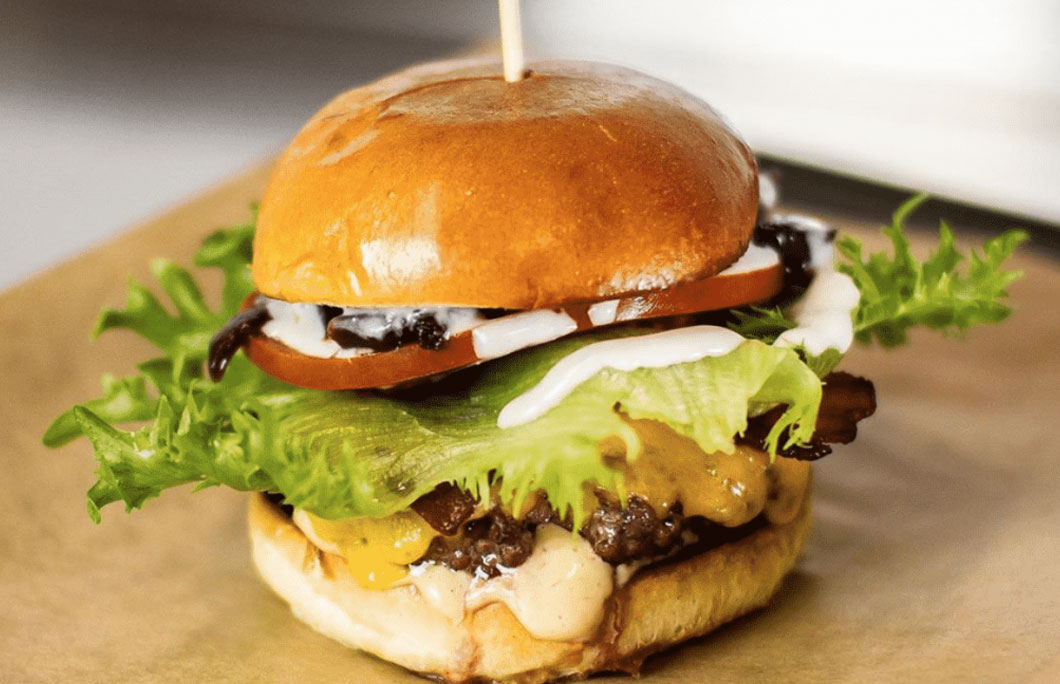 21st. RUOK – Ruka, Finland
RUOK is super passionate about its aim to serve only the very best burgers in Finland, and we can certainly say they're succeeding. They make their signature mayo themselves and even smoke the bacon right on the spot.
For a big feed, order the burger with cheddar & Roquefort blue cheese, salad, tomato, pickled cucumber, caramelised red onion, smoked bacon and Jack Daniels mayo.
---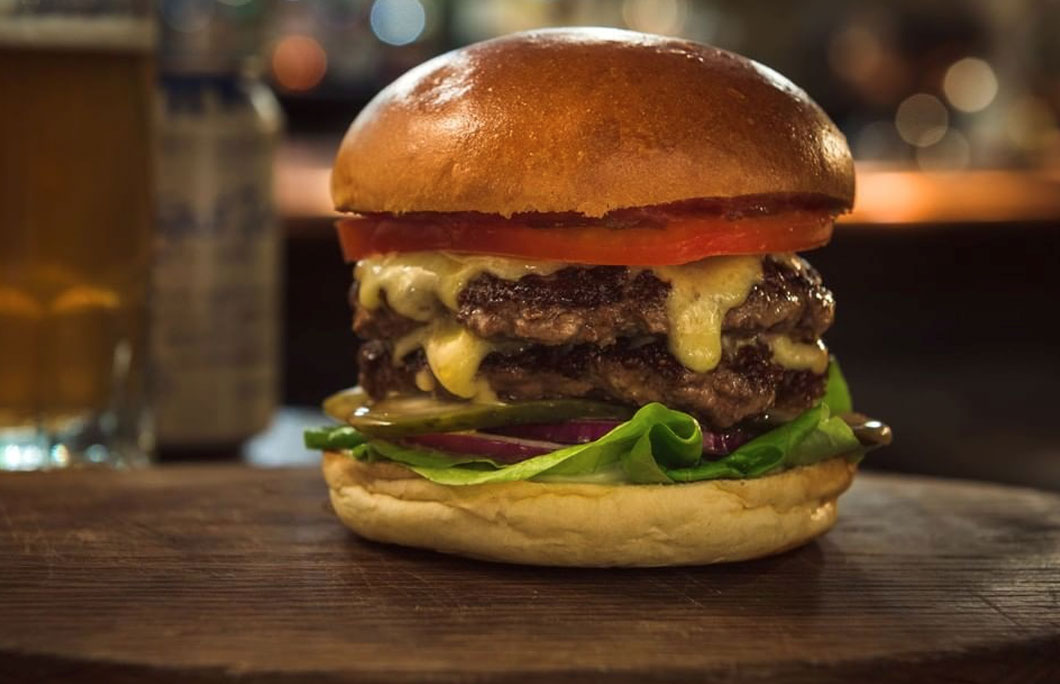 20th. Hawksmoor – Manchester, England
This famous steakhouse started life in London, but sitting in the bar here in Manchester with one of their classic burgers (and maybe one of their famous cocktails to wash it down with) should be illegal it's so much fun. Throw in some cracking cocktails and this is the sort of place where you'll never have a bad night.
---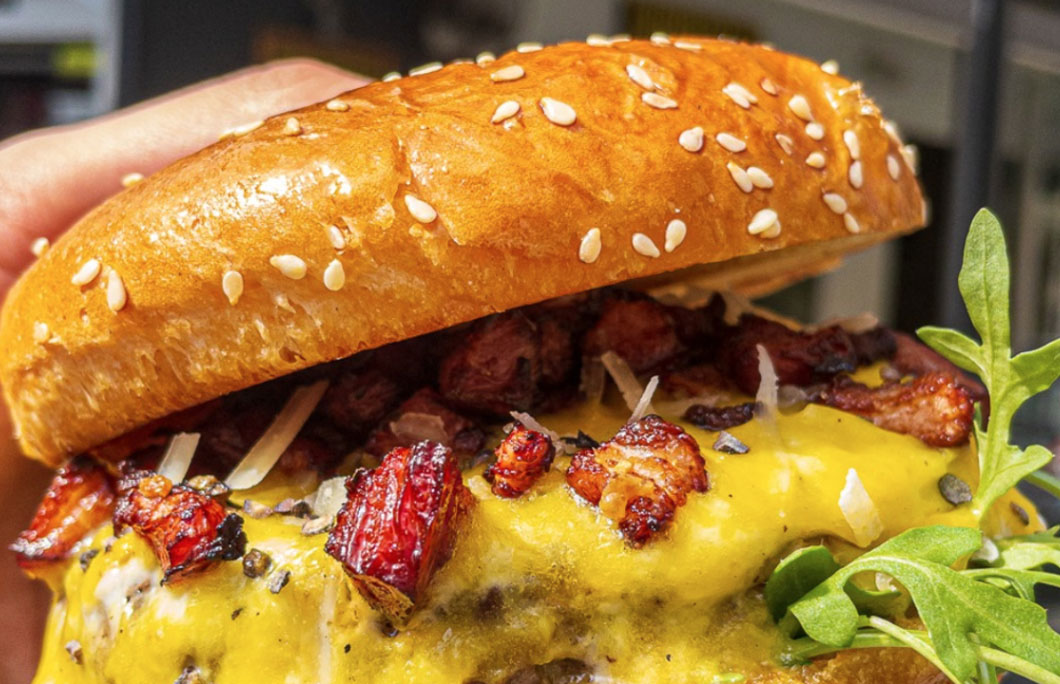 19th. Shoreditch Bar and Kitchen – St Julian's, Malta
Sure, Malta is an island with some gorgeous fish and Mediterranean food but forget that for a night out in Shoreditch Bar and Kitchen, with some of their cheat meals washed down with a couple of beers. A top top burger and well deserving to be in the list of the best burgers in Europe for the third year running.
---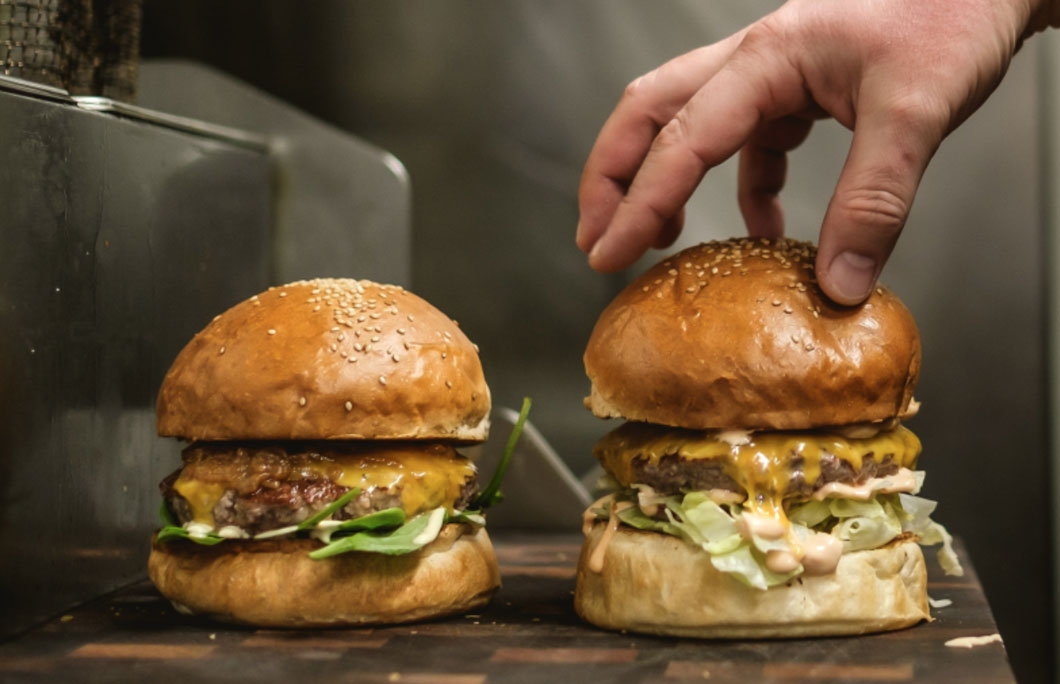 18th. Projekt Burger – Kranj, Slovenia
Projekt Burger have perfected a classic burger with their unique sauce that is the stuff of legend. The buns are soft, the toppings lush and not overloaded. It's just the right size that you don't have to worry about it falling apart and can fit it all in your mouth. Well, just about!
---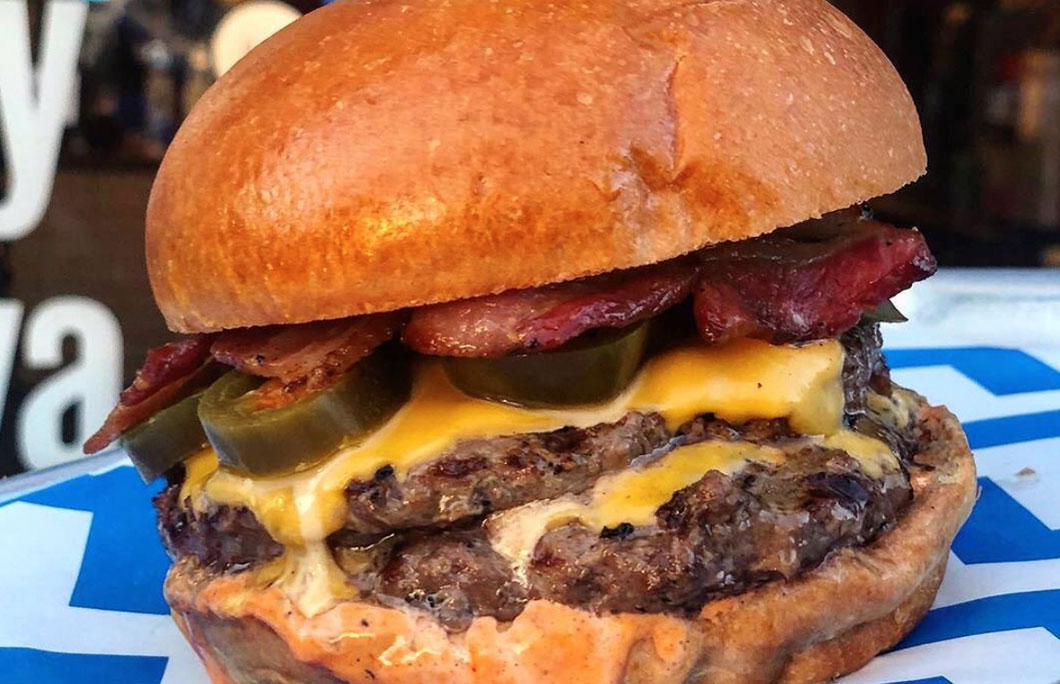 Image: @grainne43/Instagram
17th. Bujo – Dublin, Ireland
Locals are obsessed with this sustainable and innovative burger place, and it's not hard to see why. Bujo keeps things remarkably simple with a small menu, focusing on quality local ingredients: grass-fed Irish beef, brioche buns from a Kildare bakery and regular 'limited edition' burgers featuring toppings from artisanal producers. The creamy shakes are an added bonus.
---
16th. Dish – Prague, Czech Republic
Dish in Prague mince all their own meat and keep their combinations super simple, relying on the quality of the ingredients. A spectacular burger that you can't actually fault in any way. It's one of the city's most popular burger joints and all of it has to do with its reputation of serving up gourmet burgers.
---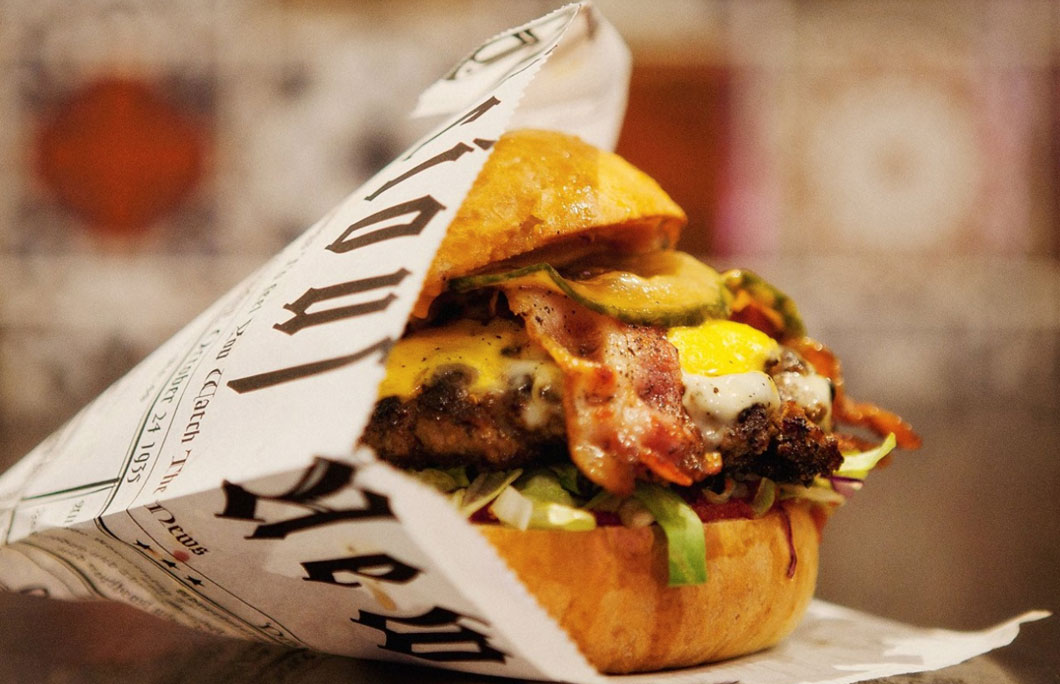 15th. Ohana Lei'Pomo & Grille – Tampere, Finland
Locals have voted this the best burger in the area three years in a row and it's not hard to see why. Every single thing – from the beef patties to the buns – are made in house, for juicy patties, perfect buns and sauces that bring the whole experience together perfectly. Huge portions and epic flavours that will have you hooked.
---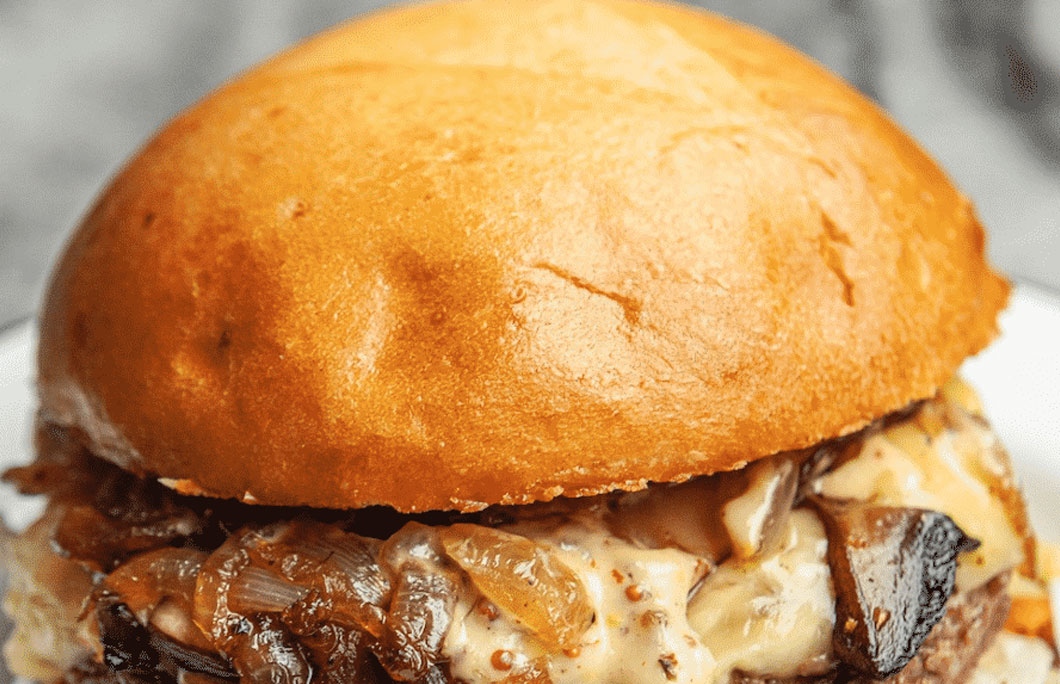 14th. Paris New York – Paris, France
Their mission here is to "make the best hamburgers on earth", and they're well on their way to doing just that. There's been a serious hype around the burgers at Paris New York in the past year, with people flocking to one of the few locations for burgers made with premium aged beef, onion confit, melted cheddar and regular special creations.
---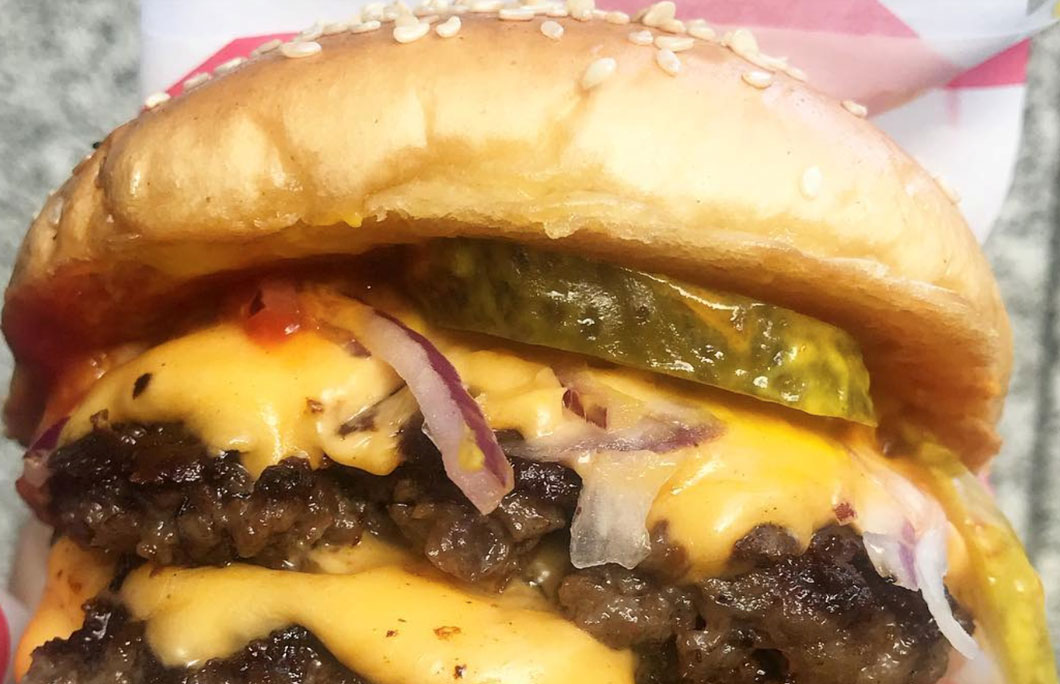 13th. Bread Meats Bread – Edinburgh, Scotland
Bread Meats Bread certainly don't hold back on the cheese, and some people have even been known to go for the triple patty burger in their order. The signature Wolf of St.Vincent Street comes with American cheese, crispy bacon, pulled pork in BBQ sauce, crispy fried onions and 'nduja with Sriracha mayo. There's some serious eating in this one.
---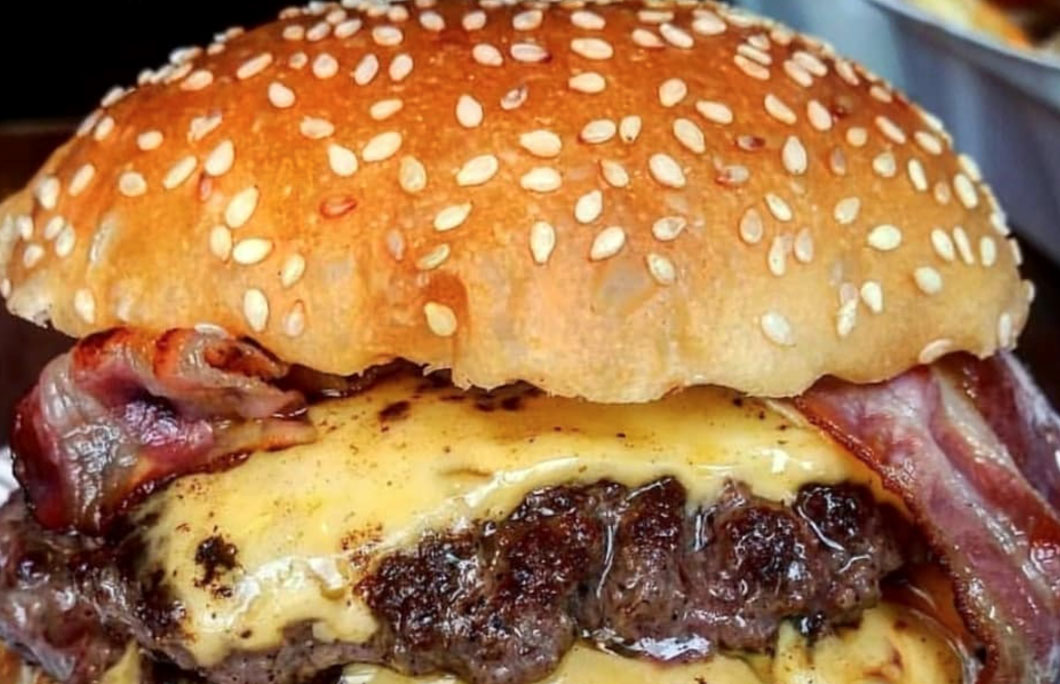 12th. Bleecker Burger -London, England
The whole concept here, is that less is more with just six simple burgers on the menu. You can make them a "double" but that's about it when it comes to customisation. Why mess with something so simple and perfect by adding a load of toppings? Bleeker Burger has a hugely loyal band of super fans who swear by their burgers.
---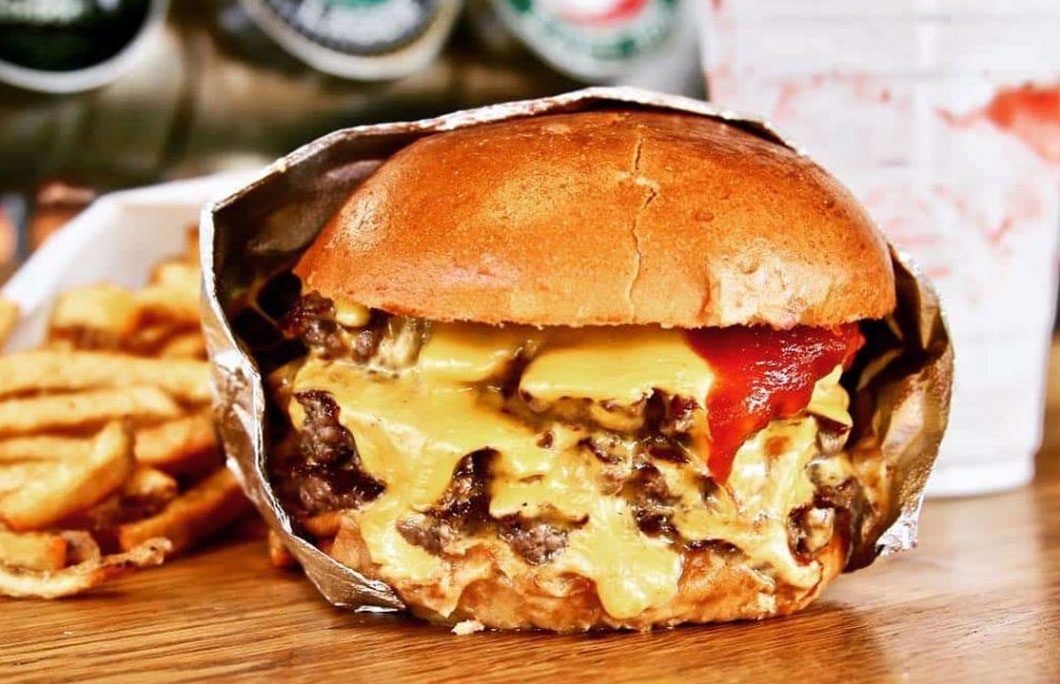 11th. Surf Shack – Malmö, Sweden
Surf Shack is an American-style 'surf's up' burger joint that's right by the beach. Their juicy burgers are handsmashed and come on fresh brioche buns, with any topping you like.
As for the chips? The golden-brown French fries are from a farm in Skåne and hand cut daily. It's no wonder this is one of the must-try burgers in Sweden.
---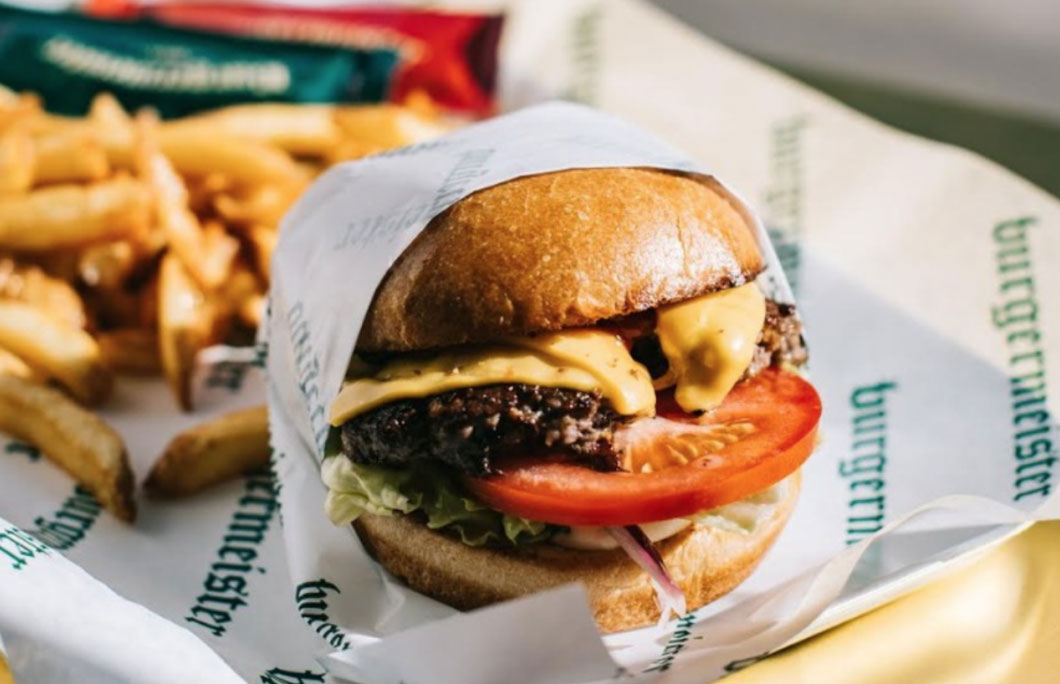 10th. Burgermeister – Berlin, Germany
This iconic burger eaten on the go, simply in your hand as you wander around the city, is one of life's great joys. Why complicate it with extra toppings when the double cheeseburger with bacon is this close to perfection? Burgermeister is a firm favourite among many of our burger-loving audience year-on-year.
---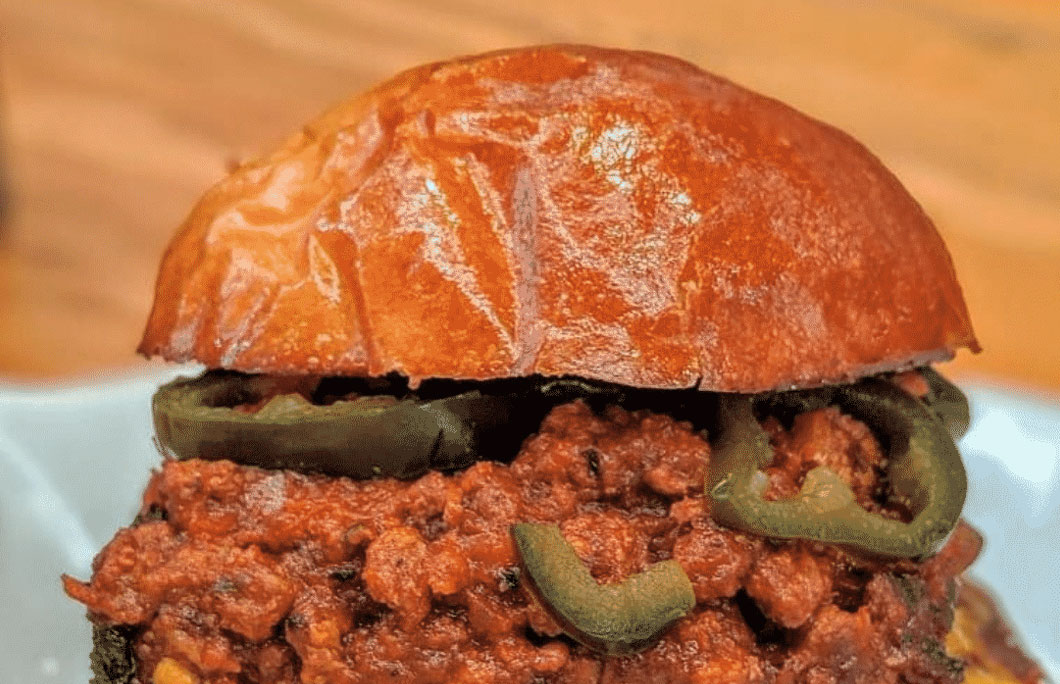 Image: @madzhungrybelly/Instagram
9th. Ground Burger – Lisbon, Portugal
The burgers here are quite simply works of perfection. Many locals consider them to be the best in the city. For something a little special go for the chilli burger with chile con carne, jalapeños and fried red onions, and finish off the meal with one of their epic doughnuts. If only all food tasted this good.
---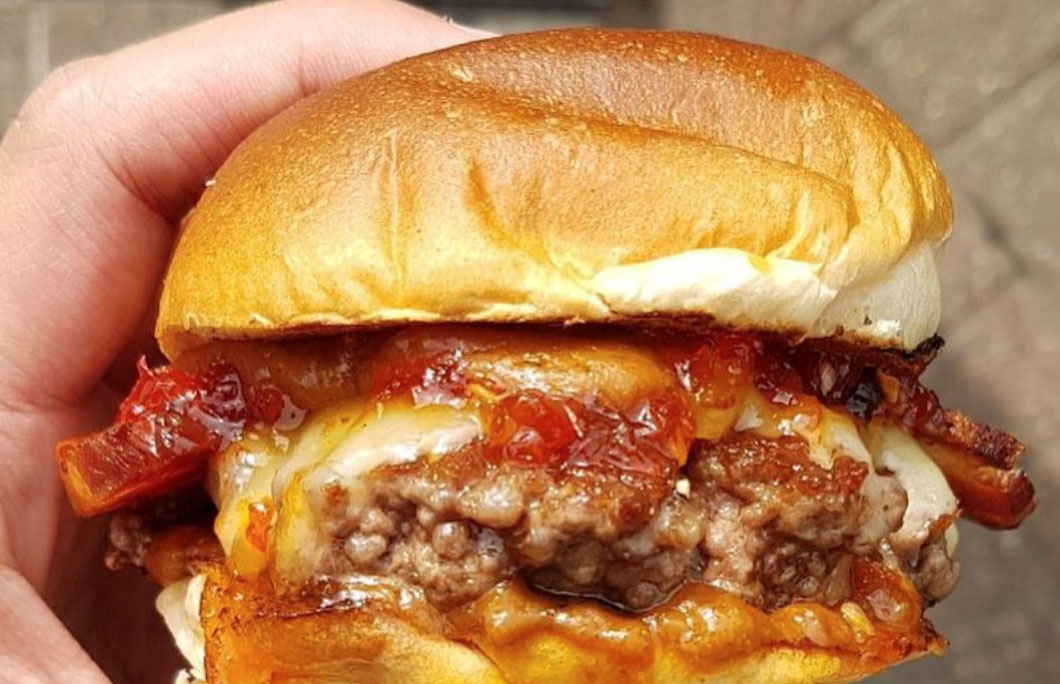 8th. The Beef Chief – Amsterdam, Netherlands
Simon runs his burger operation from a 1975 Citroen van. You can find him in a brewery, selling burgers at pop up events and even running a burger catering operation.
You'll have to follow his social channels to track down the latest locations, but when you do, you'll be rewarded with a burger that is good enough for heaven.
---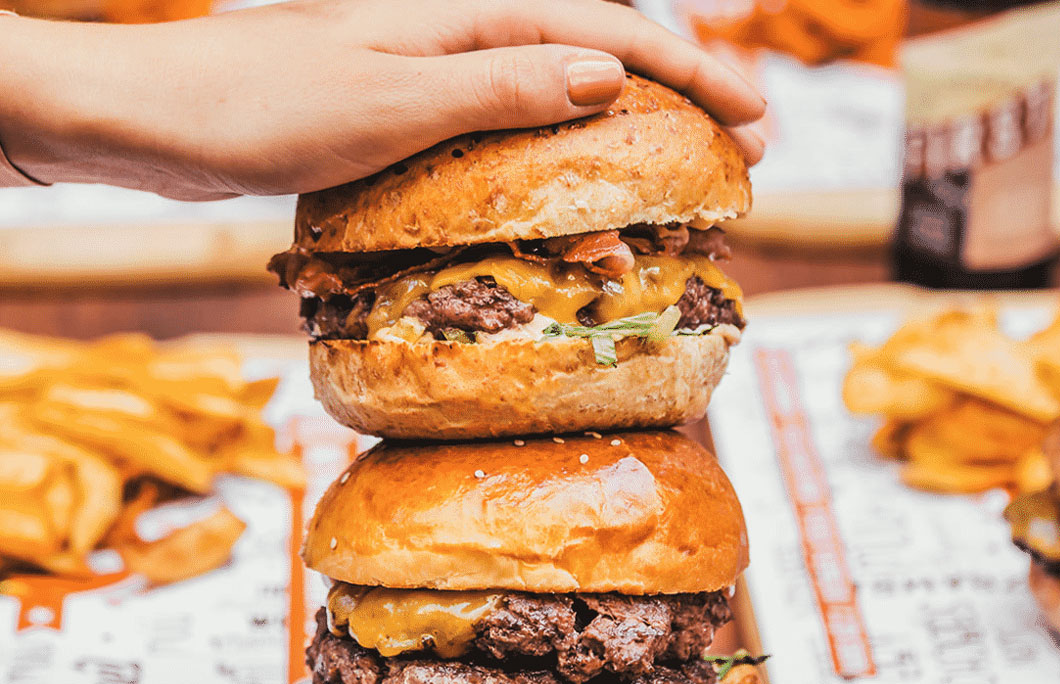 7th. Bamba Marha Burger Bar – Budapest, Hungary
Bamba Marha Burger Bar goes big on the toppings and there's lots of variety to be had on the menu. The portions are super generous and with fries you'll do well to finish the whole meal. Can't choose which burger to order? We feel your pain, but the signature Bamba Marha burger with parmesan chips, grill shiitake mushroom, umami ketchup, and grilled tomato is foolproof.
---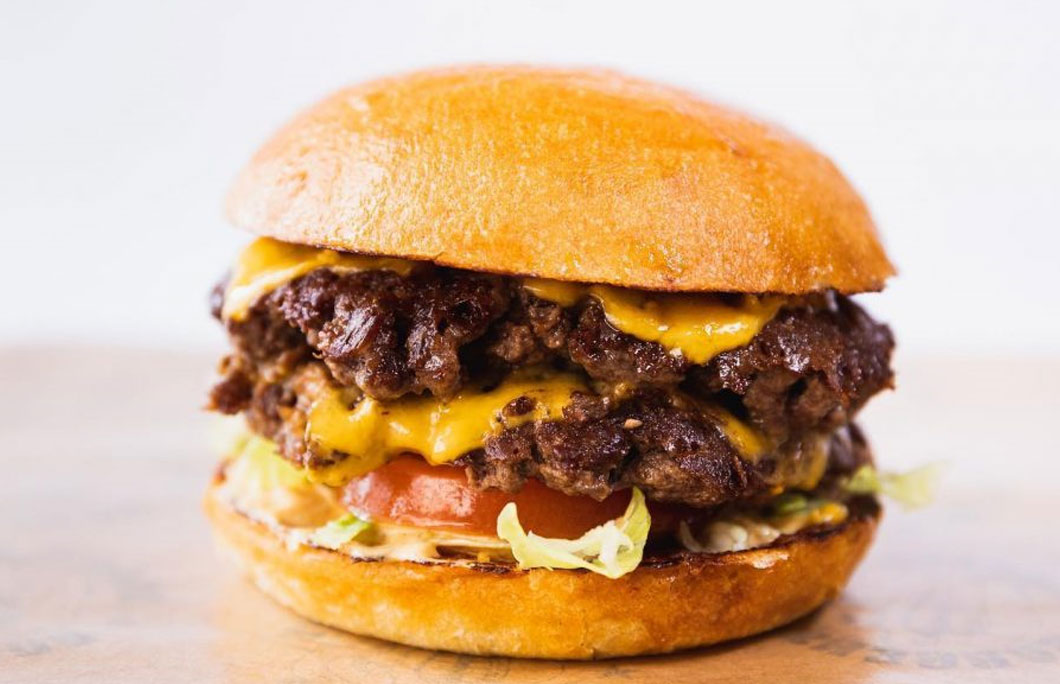 6th. Flippin' Burgers – Stockholm, Sweden
A wildly popular Stockholm burger joint that also has their own food truck. Their burgers are piled high (try the secret menu 'flimpy' – a four patty smash, if you have an appetite) and the cheese oozes to perfection as you bit into that wonderful texture. Their focus is creating the perfect meat to bun ratio, and they do it every time.
---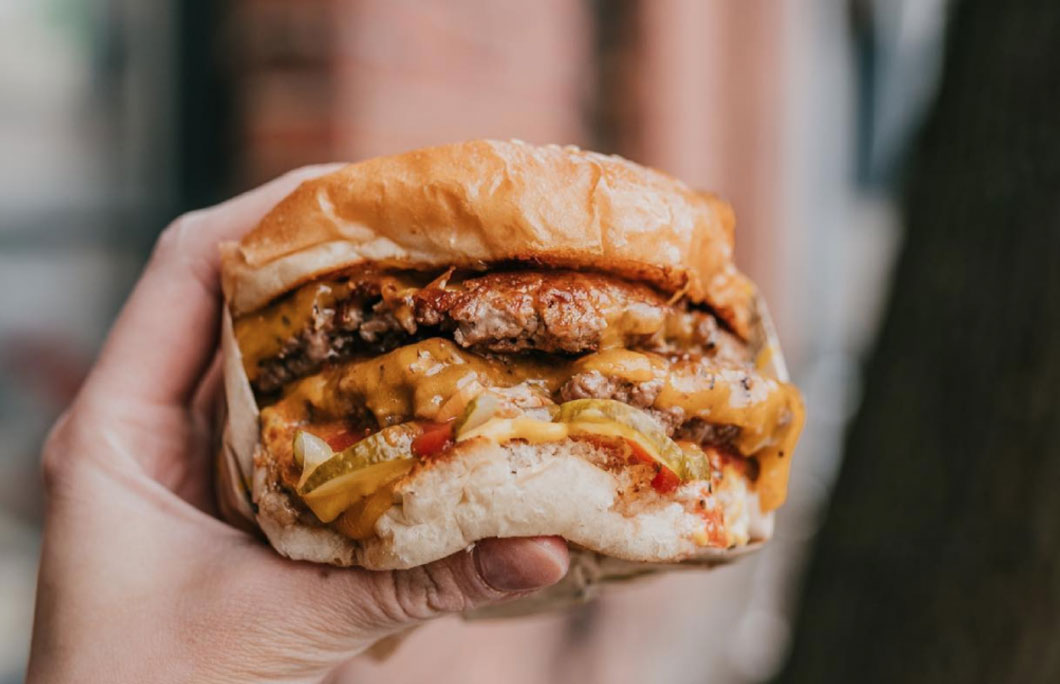 5th. VLND Burger – Tallinn, Estonia
There's some tough competition in Tallinn, but this tempting spot on our list of the best burgers in Europe beats 'em all. VLND Burger has been taking the city by storm with its bakery-fresh buns and local beef patties, griddle smashed to sear in every ounce of flavour. Classic toppings include cheddar cheese and red onion.
---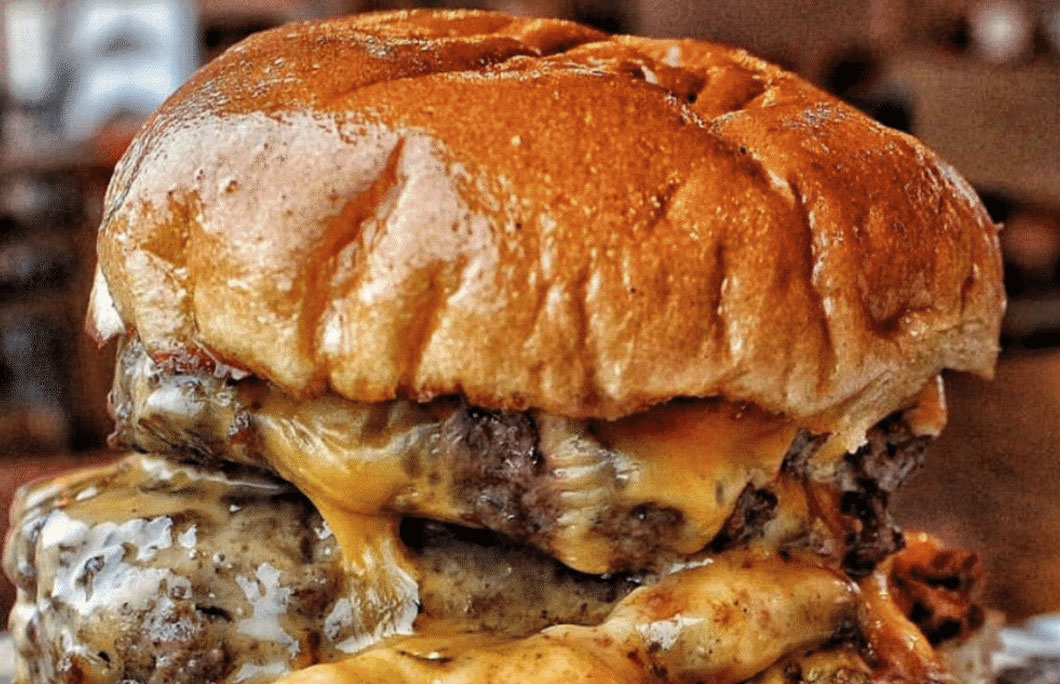 4th. 7Bone Burger Co. – Portsmouth, England
We're not worthy of this heavenly burger joint. 7Bone Burger Co. is an expert at heart attack-inducing, juicy beef burgers that you'll be dreaming of for days. Truffled garlic 'shrooms, bacon jam or a patty stuffed with American cheese, the burgers here are simply perfect.
---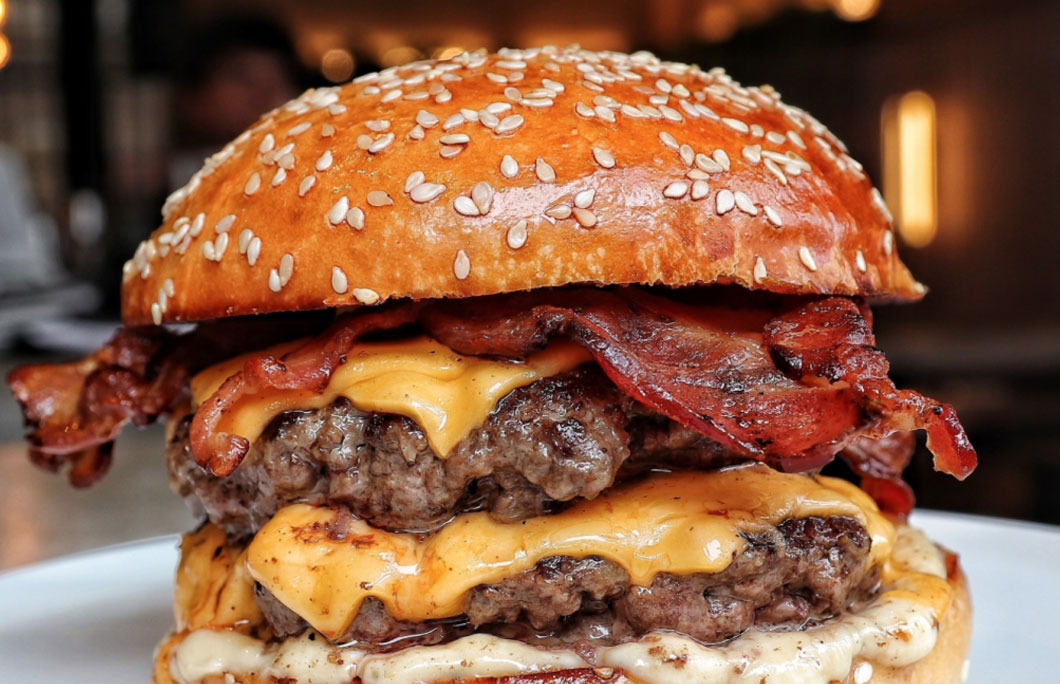 3rd. Burger And Beyond – London, England
This mouthwatering restaurant and food truck serves burgers that are so good you'd hear people whispering about them around London in hushed tones. But hey, we think burgers this good need to be shouted about. Simple, tasty and perfect – what more could you ask for from one of the best burgers in Europe…
---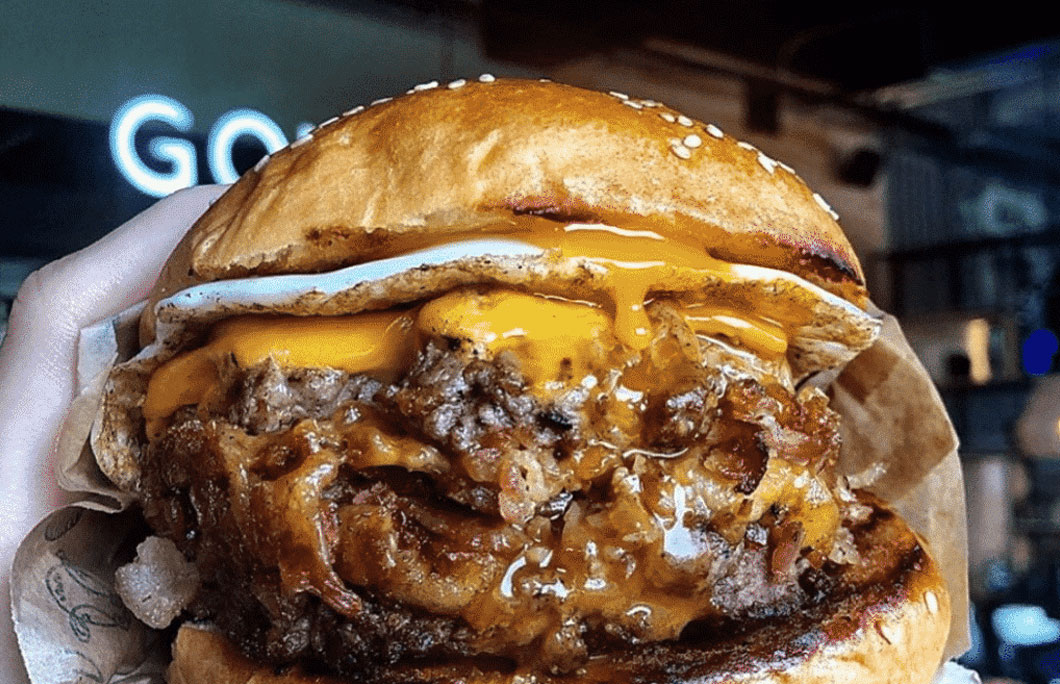 2nd. Goiko Grill – Valencia, Spain
The burgers here are consistently good, and they put that down to sourcing the very best ingredients. You'll never get a bad burger in here.
You'll find them in multiple locations as they continue to grow with their legions of super fans. The burgers are so pretty you nearly don't want to spoil them by eating them. Nearly!
---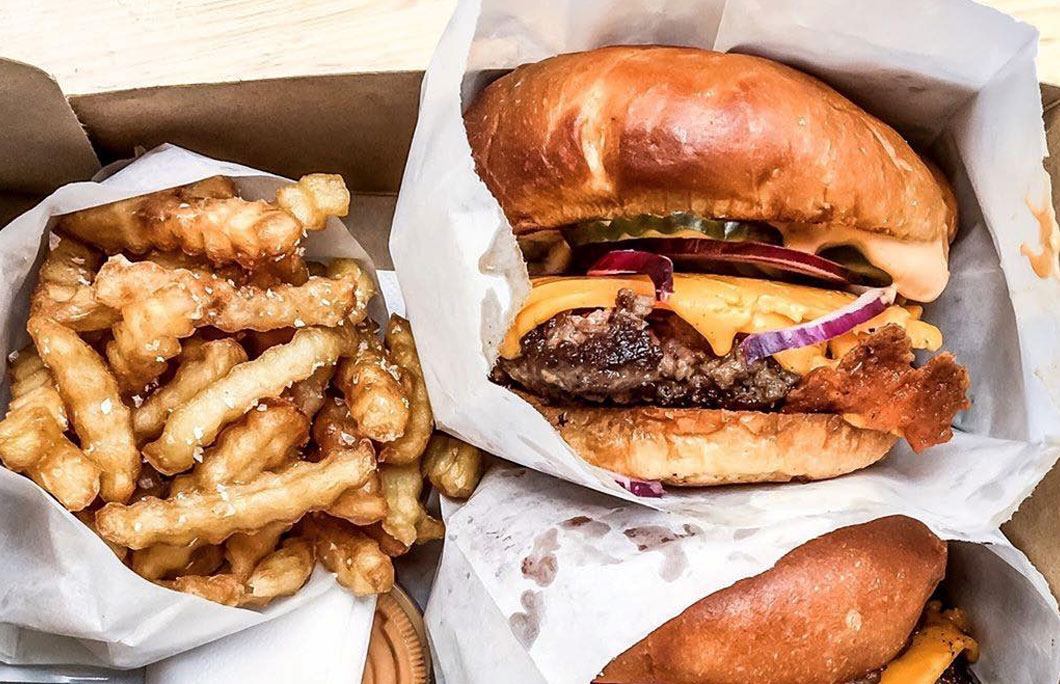 1st. Gasoline Grill – Copenhagen, Denmark
And the No.1 spot on this year's best burgers in Europe? These guys are winning awards left, right and centre for their burgers around the world and it's not hard to see why. Epic levels of tastiness. The burgers are handground in-house daily, with crinkle fries golden and crispy and organic ingredients. Don't let the line outside put you off – it moves quick, and these burgers are worth the wait.
---